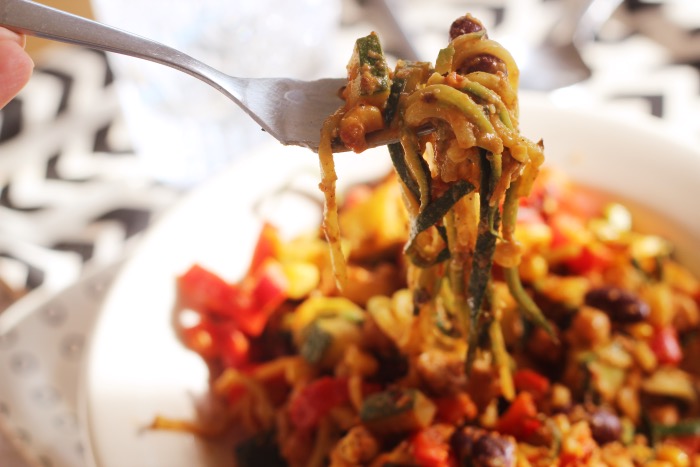 Op de één of andere manier heb ik altijd restjes van verschillende maaltijden in mijn koelkast. Misschien omdat ik moeilijk voor 1 persoon kan koken óf de volgende dag niet exact hetzelfde wil eten. Om de variatie erin te houden verwerk ik de 'restjes' met allerlei ander voedsel. Ik krijg steeds vaker de vraag of ik een recept wil delen met hoe ik deze restjes verwerk, dus bij deze! Vandaag met behulp van een courgette in de vorm van courgette spaghetti; ZO LEKKER! 
In de titel staat hummus als saus omdat ik dit het lekkerst vind. Maar ik geef je in dit recept nog 2 andere opties zodat je wat ideeën op kunt doen over wat voor overgebleven 'saus' je kunt gebruiken.
Wat heb je nodig?
1 courgette
hummus / tapenade / smeerkaas / 'ander overgebleven smeersel'
restjes groente en vlees, denk aan: bonen / maïs / kikkererwten / gehakt / kip / ui / paprika / doperwten
Zo simpel dus!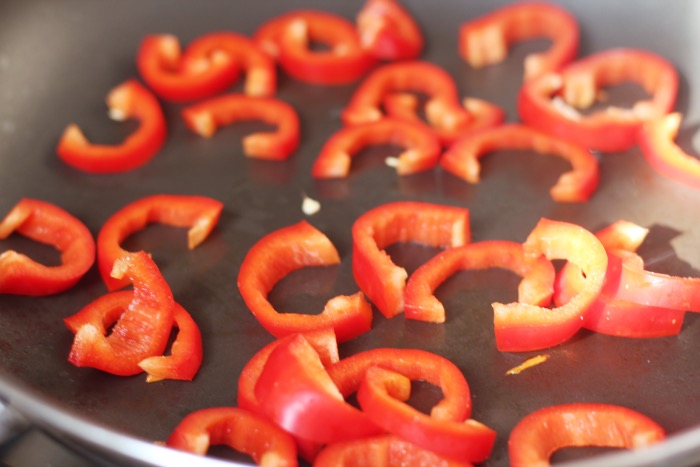 Een puntpaprika in stukjes gesneden en gebakken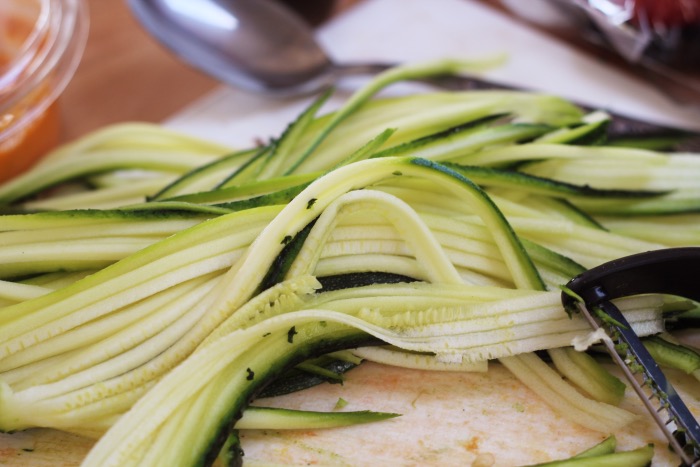 Met een julienne schiller maak je van een courgette 'spaghetti'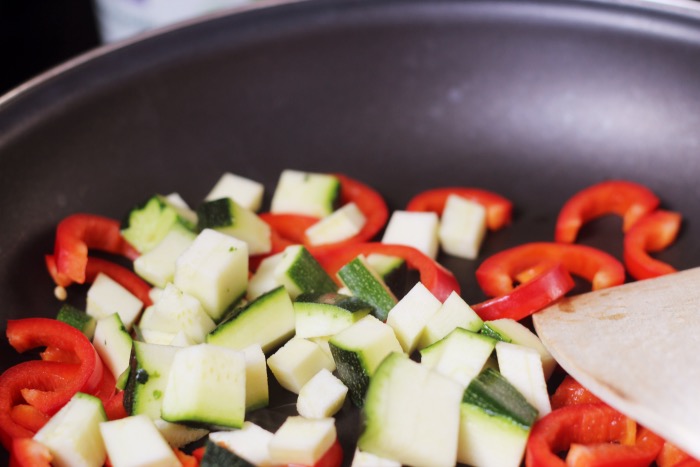 De laatste stukjes die je niet goed meer kunt 'schillen' snijd je gewoon in blokjes en doe je in de pan erbij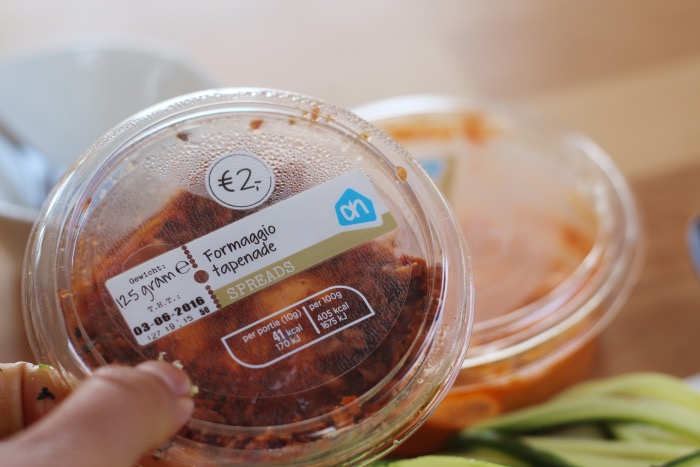 Ik eet dit soort spreads eigenlijk nooit (ik ben meer van de pindakaas en zoetigheid 😉 ), maar dit was nog over van een avondje wijn, kaas en broodjes..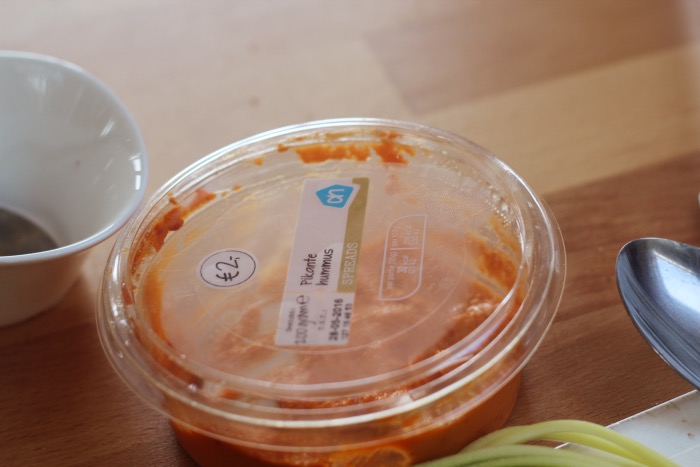 Dit ook!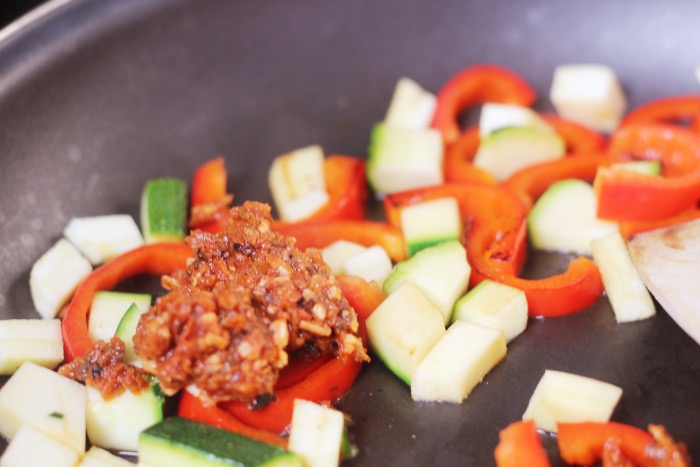 Hier zit al wat olie doorheen, dus dat hoef je er niet apart bij te doen in de pan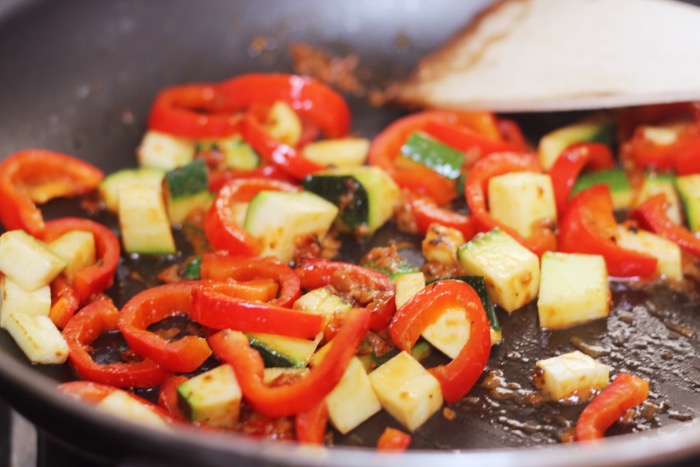 Zoals je ziet; olie 😉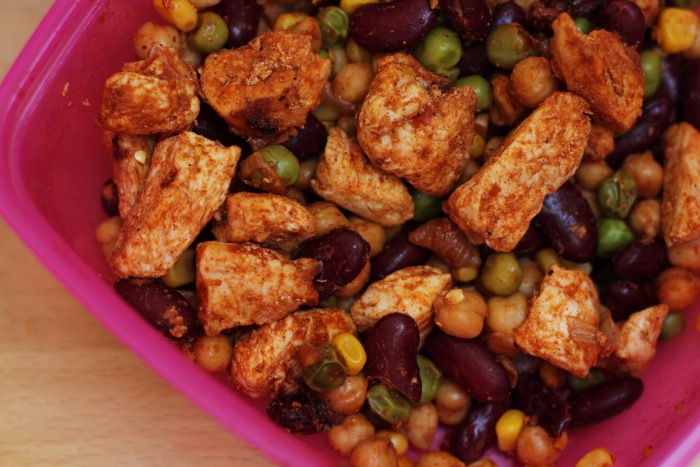 Dit zijn mijn restjes van de dag: kipfilet, kidney bonen, kikkererwten en maïs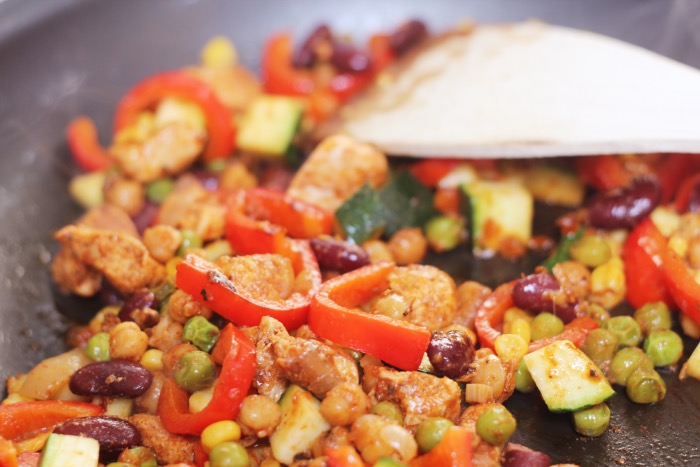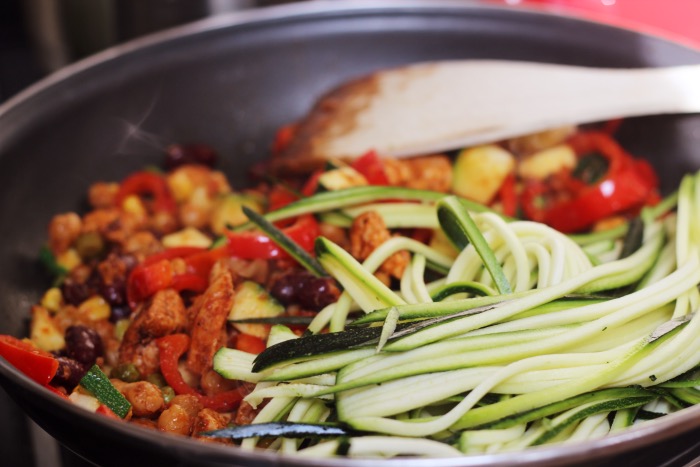 Alles bij elkaar in de pan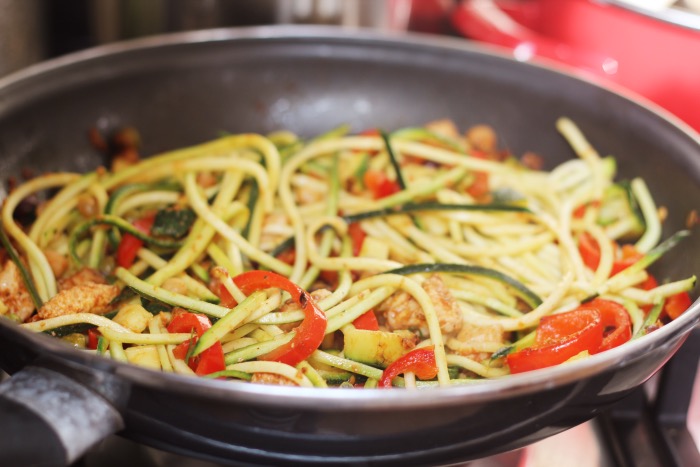 Om de courgette spaghetti 'zacht' te krijgen, doe ik een deksel op de pan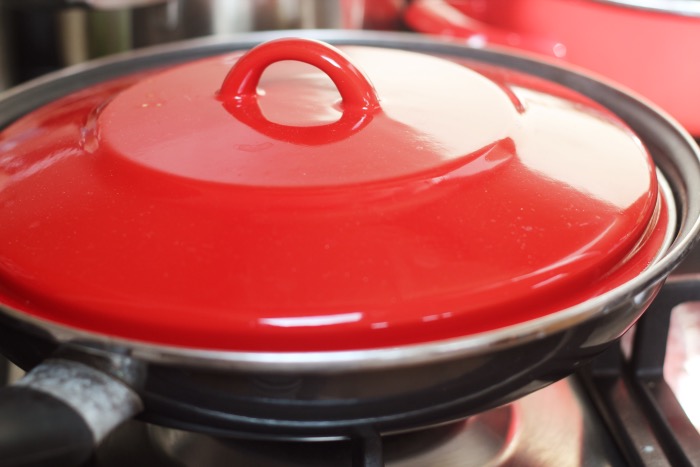 Hoeft maar 2 minuutjes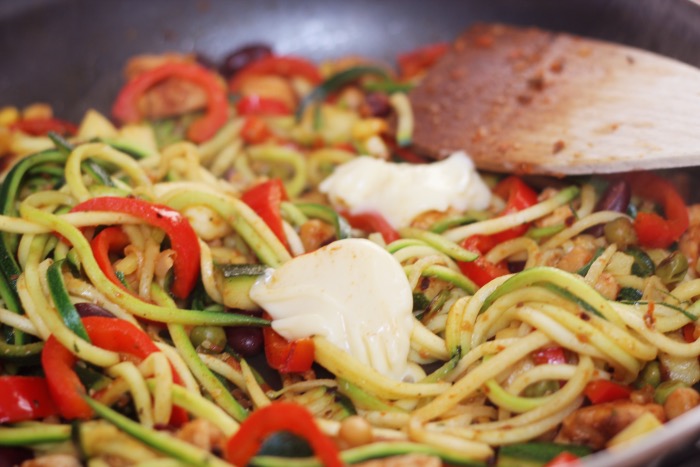 Smeerkaas erbij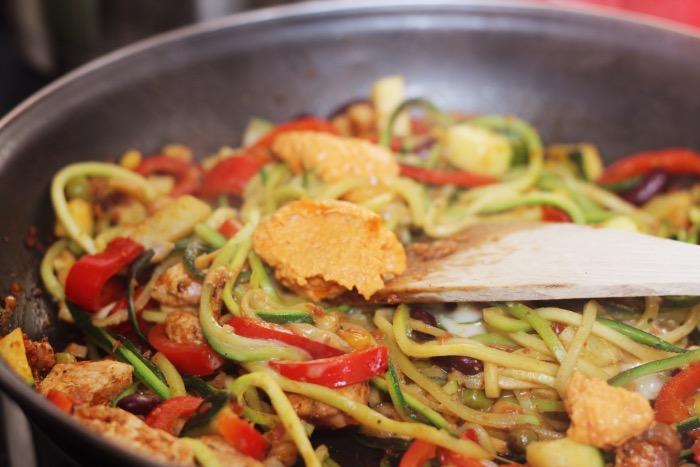 Hummus erbij, dit maakt het ZO lekker! Het ziet er niet uit, maar het is hemels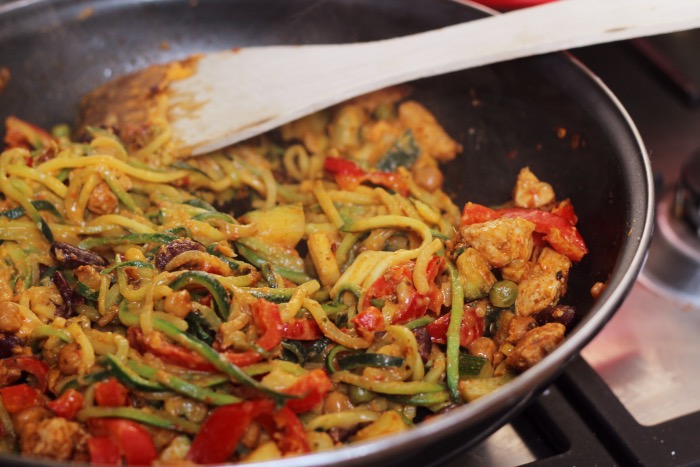 Dit bedoel ik 🙂 Het ziet er niet uit haha.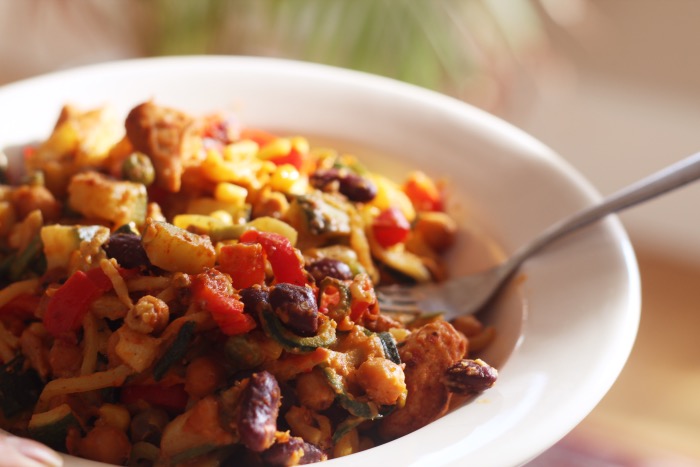 En klaar is je 'restjes' maaltijd!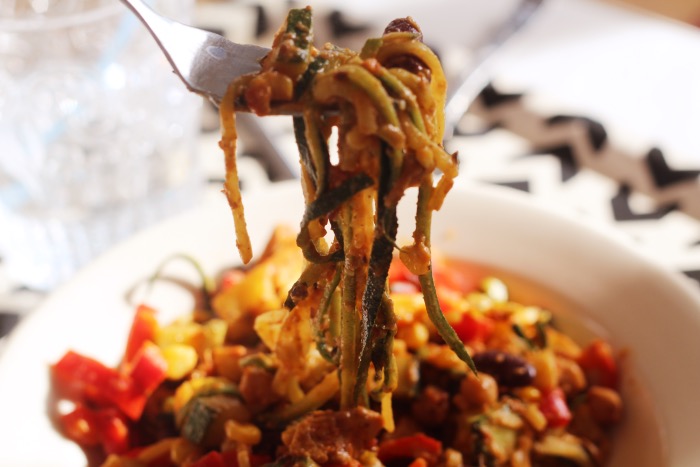 Eetsmakelijk! 🙂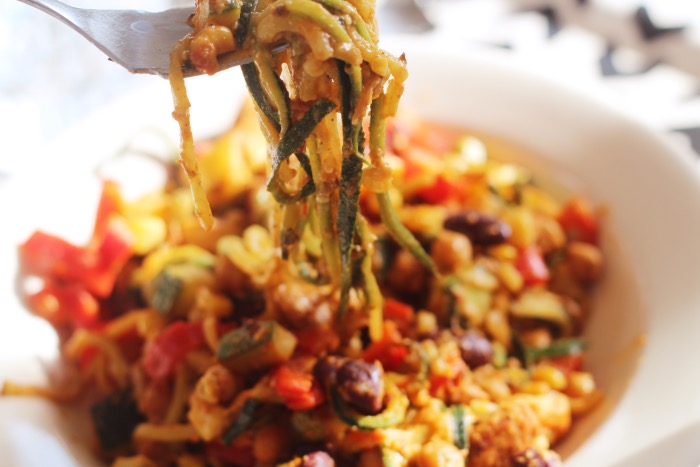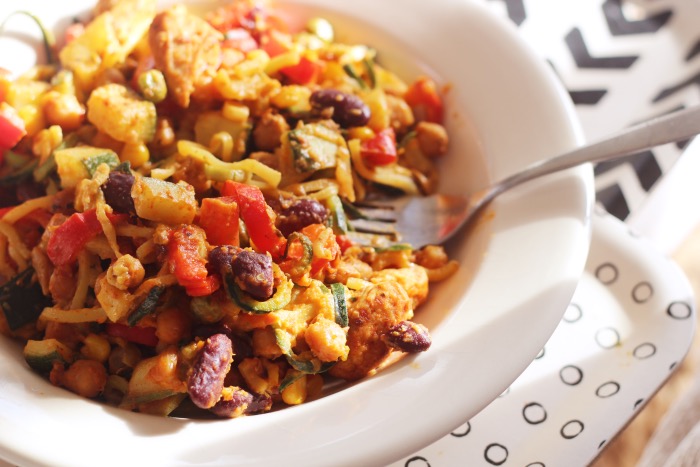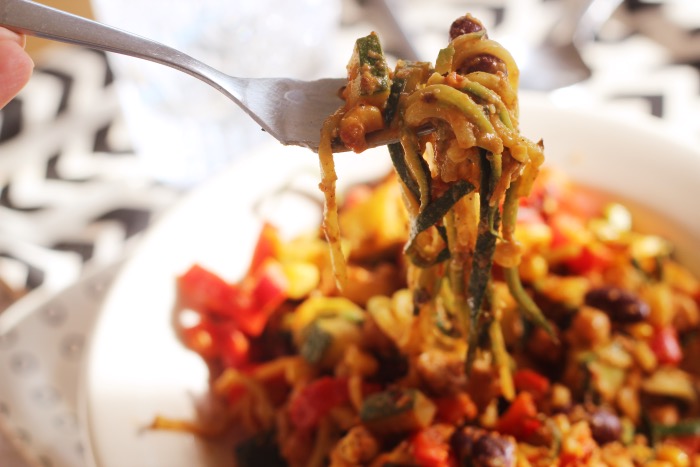 Love it!