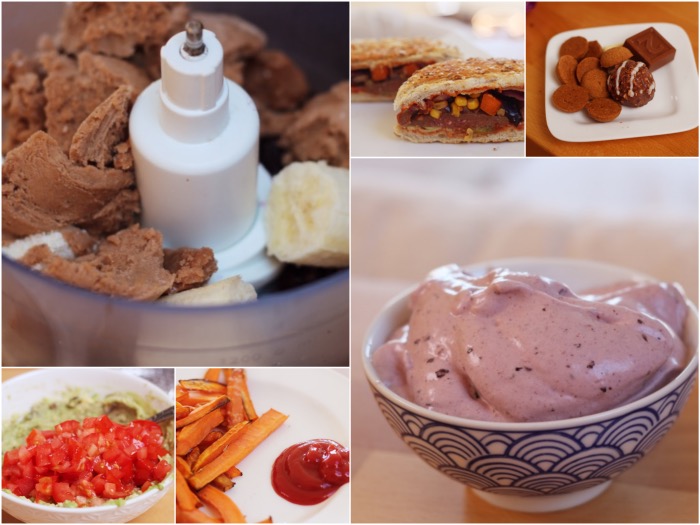 Ik zeg: VOEDINGSDAGBOEKTIJD! Net weer een beetje anders dan de afgelopen keren, langzaam komt er variatie in en het blijft leuk om 'bezig te zijn met eten', hehe.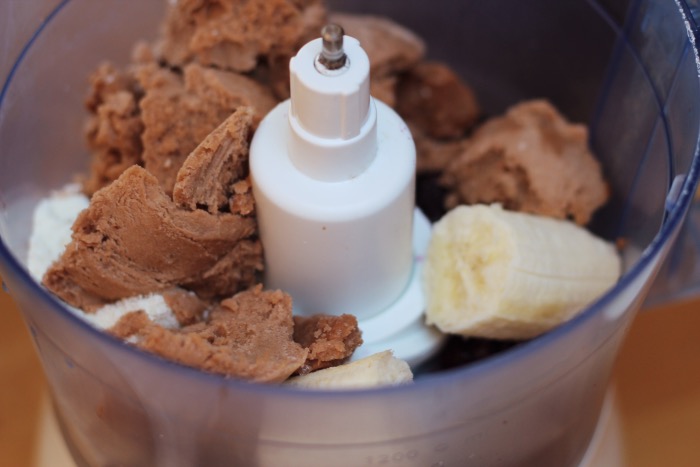 Ik had nog allerlei bevroren restjes in mijn koelkast, zoals bananenijs met kwark en soja-chocolade-eiwit wat teveel was voor de vorige keer. Een niet-bevroren banaan bij gedaan met wat whey poeder en veel bevroren bosbessen onderop. Jep, echt van alles door elkaar.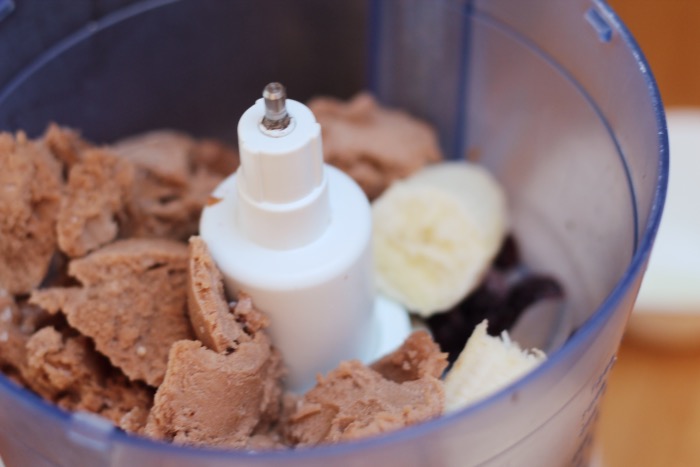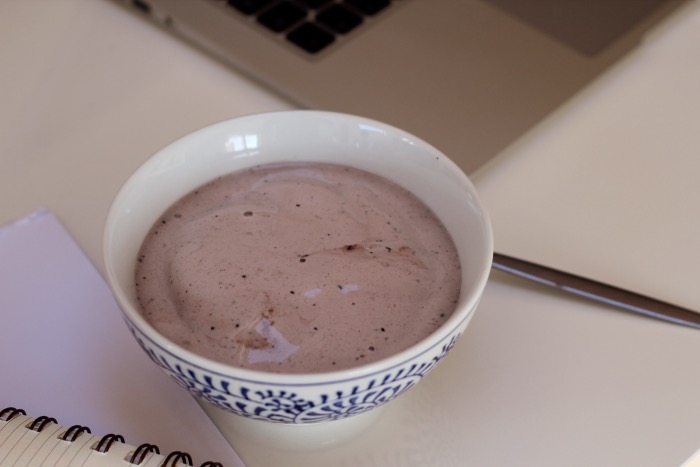 Ehm, resultaat was niet geweldig. Ik had ook wel iets te lang gewacht met het eten. Maar ach, nog wel heel lekker!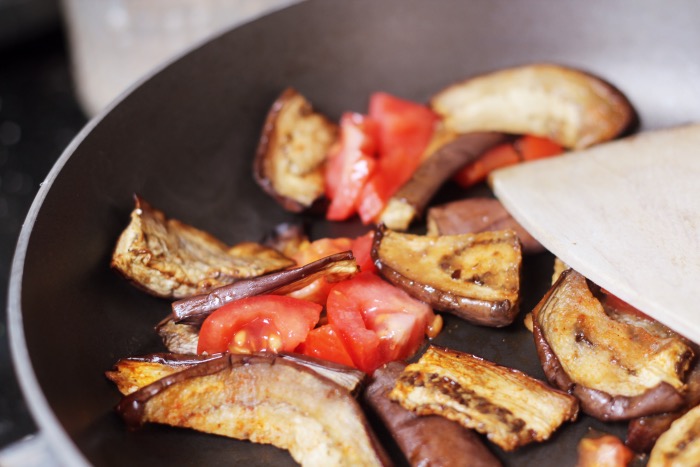 Aubergines die ik nog over had uit de airfryer met tomaat als basis voor een omelet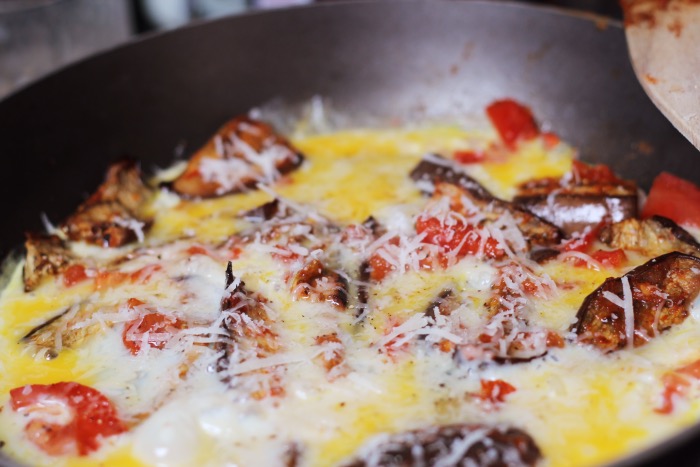 Eitje erbij en wat geraspte kaas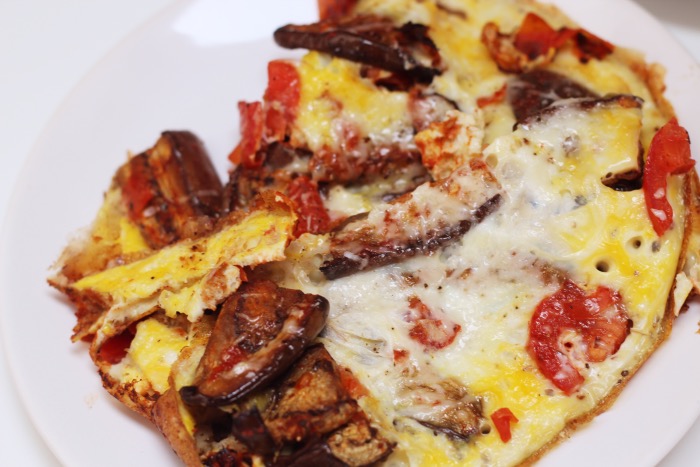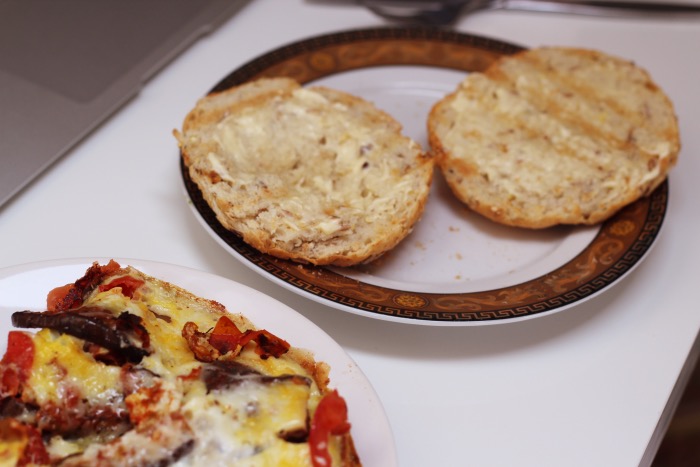 Op een broodje dat ik op de grill had verwarmd en wat light mayo op had gesmeerd.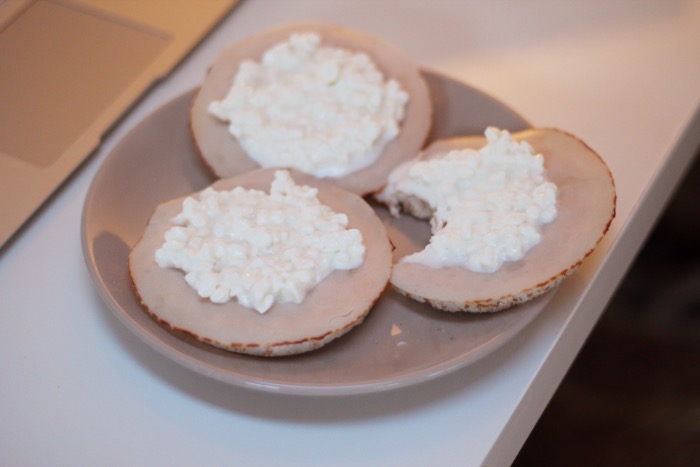 Drie rijstwafels met kipfilet en hüttenkäse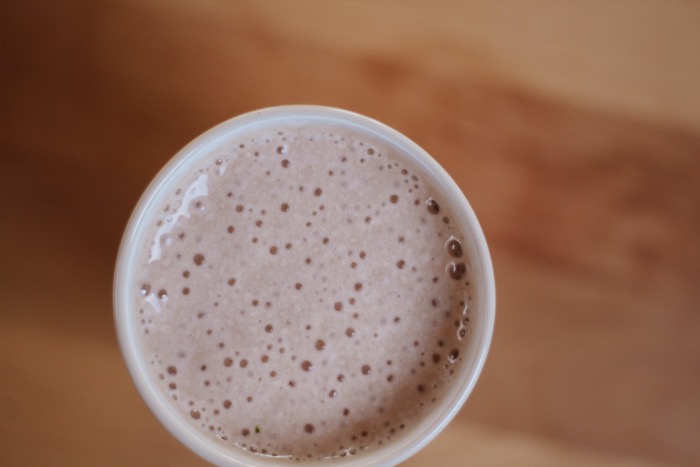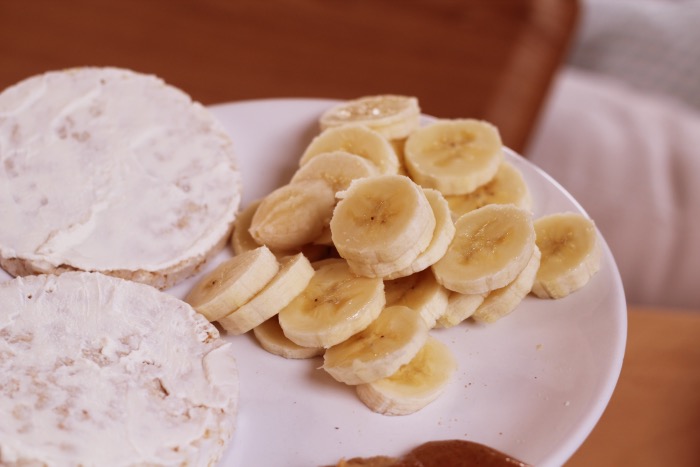 Rijstwafels met ricotta, banaan met pindakaas en cashewpasta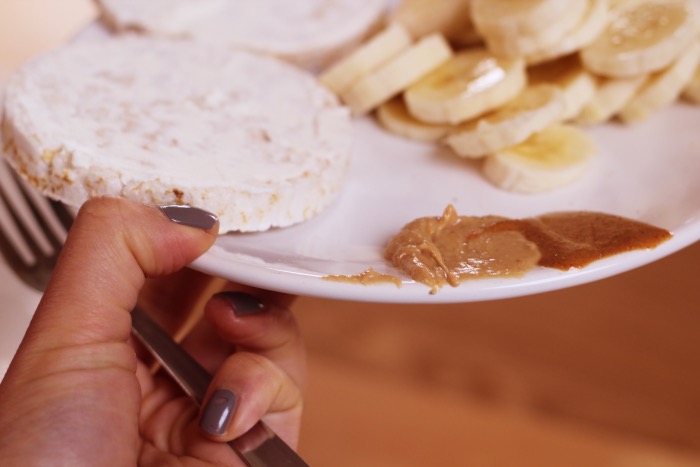 Hmm 🙂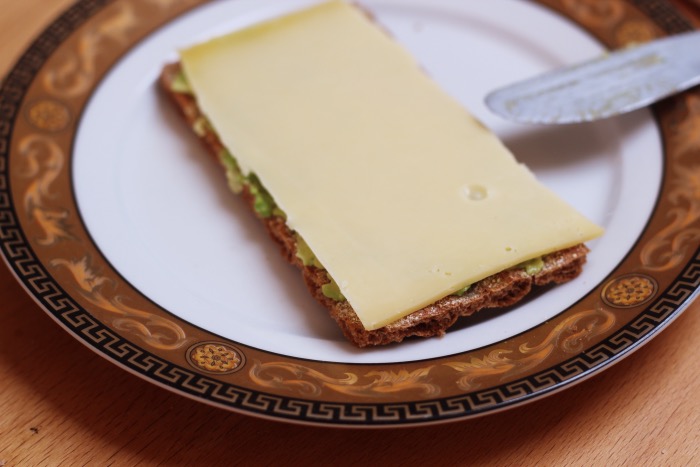 Cracker met avocado en kaas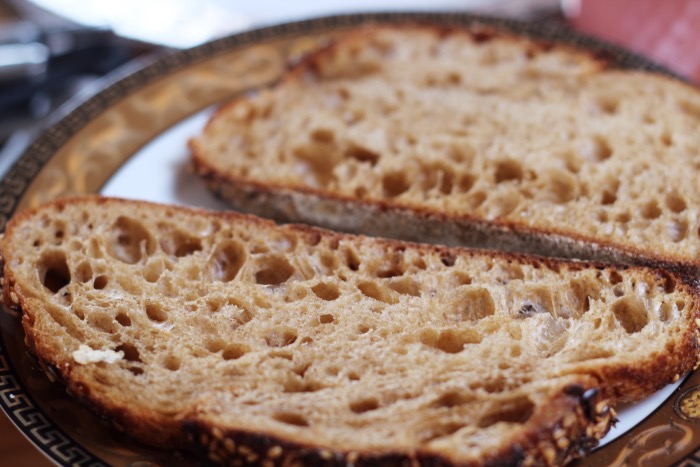 Twee broodjes, even kort opwarmen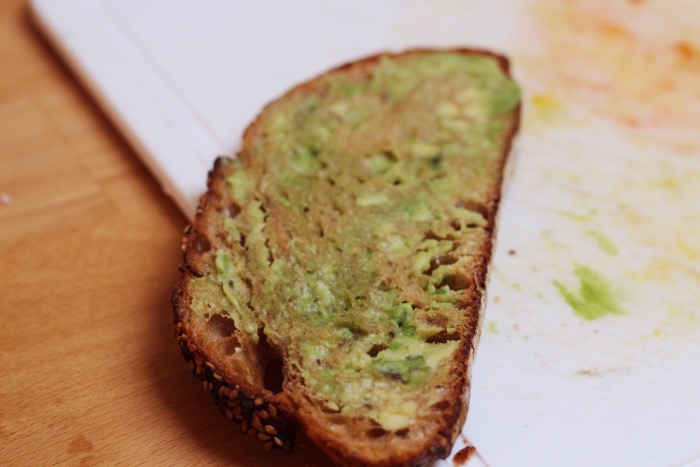 Avocado erop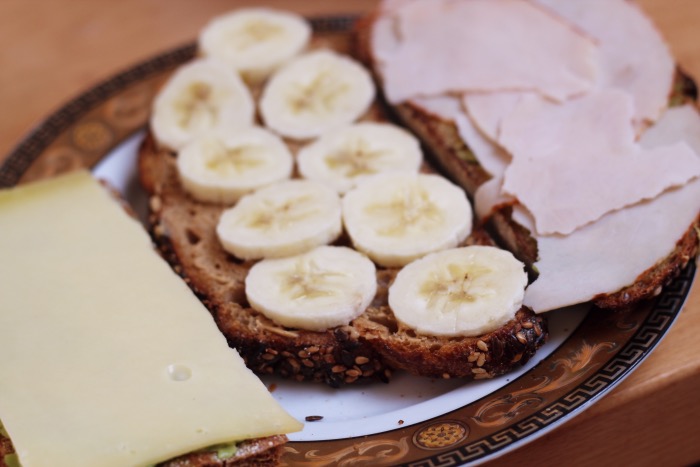 Op die met avocado zit kipfilet en het andere broodje besmeerd met pindakaas en plakjes banaan 🙂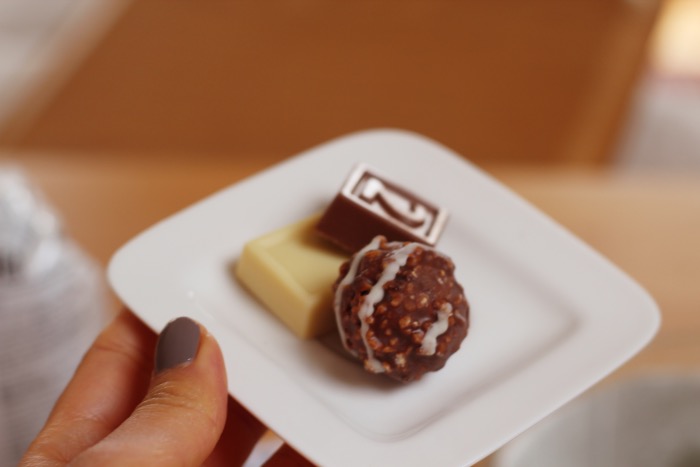 Trek in chocolade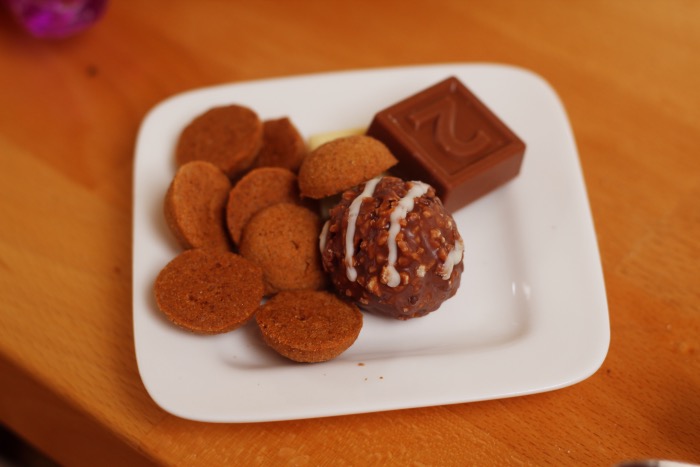 EN PEPERNOTEN! Hoera!! Ik heb nog heel veel bewaard van Sinterklaas 🙂 Ben elke keer zo blij als ik weer wat pepernoten tevoorschijn haal.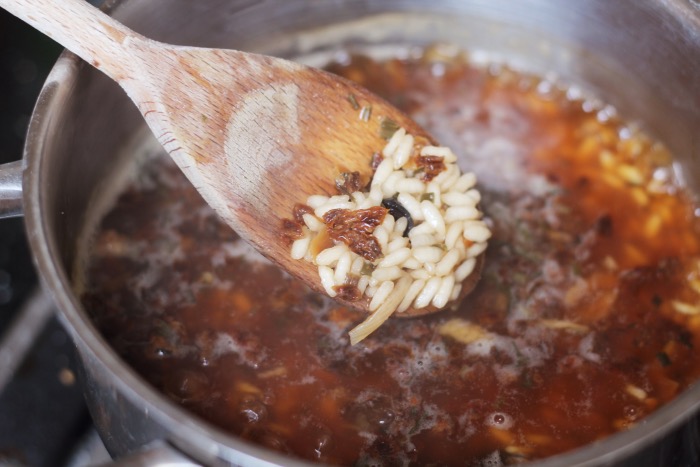 Risotto. De kruiden zaten er allemaal al bij, ik heb dit niet zelf bedacht 😉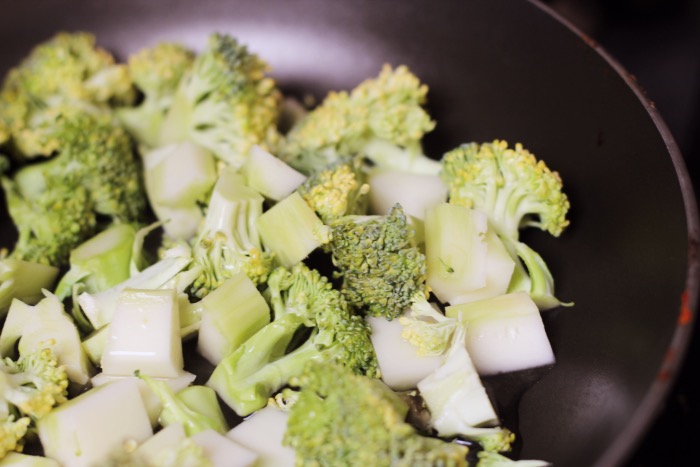 Broccoli, gewoon met een klein laagje water in een pan. Geen olie voor nodig.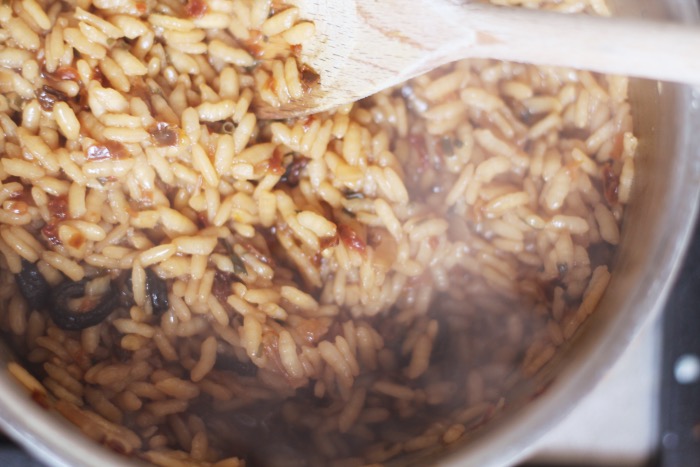 Het rook zo lekker!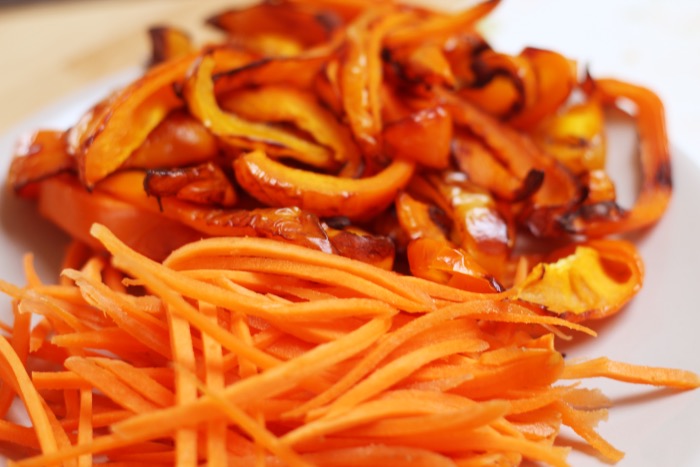 Wortel en paprika uit de airfryer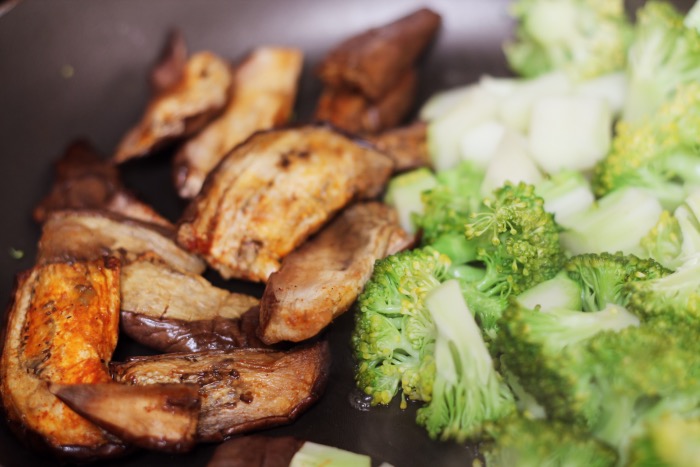 Naast de broccoli weer wat aubergines die ik uit de airfryer had gehaald en nog over had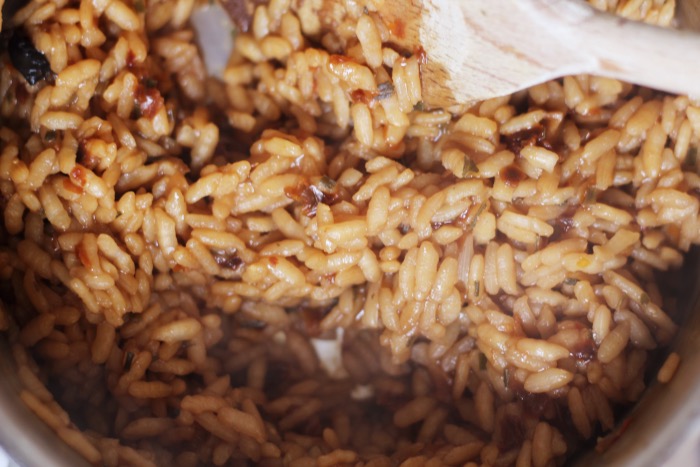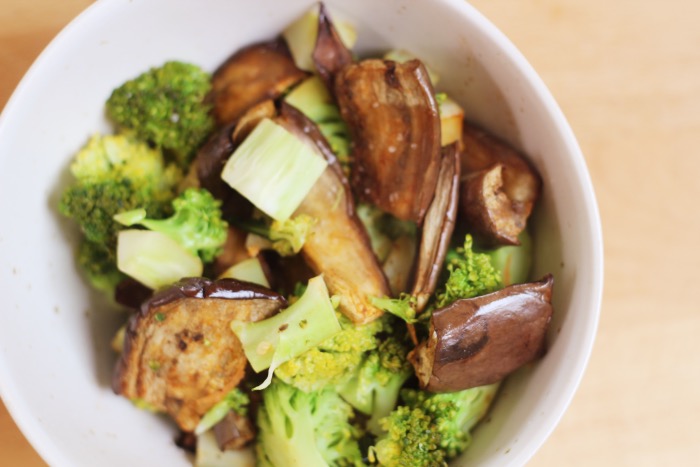 We gaan het allemaal in een grote kom gooien! Ofja, netjes neerleggen.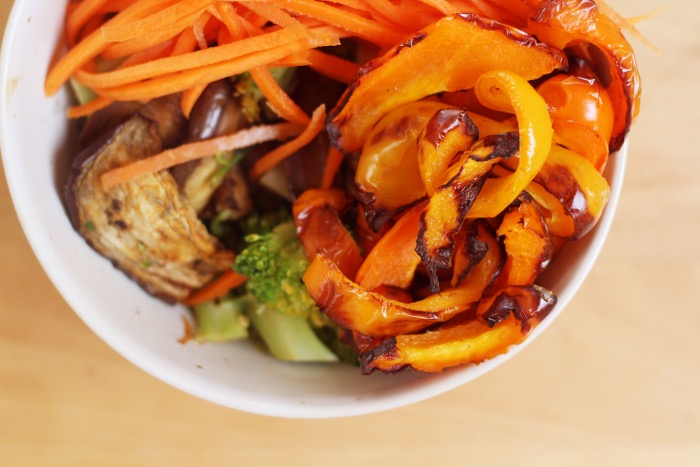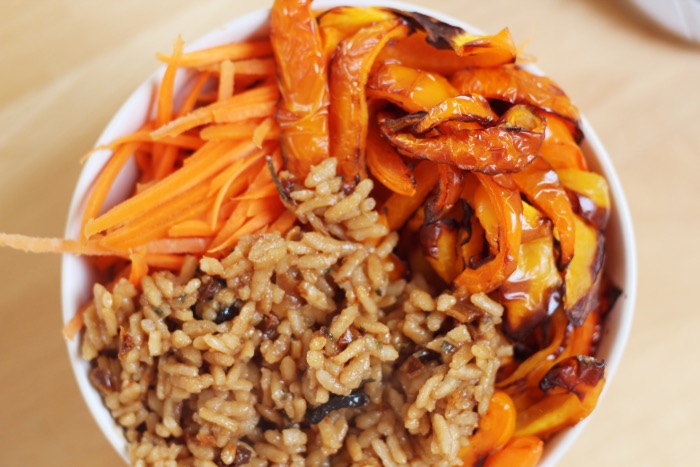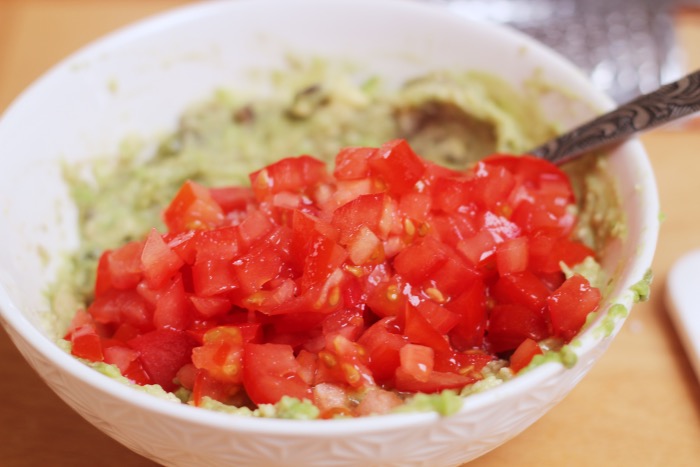 Snelle guacamole met avocado, tomaat in kleine stukjes, peper, zout, knoflookpoeder, citroen en sriracha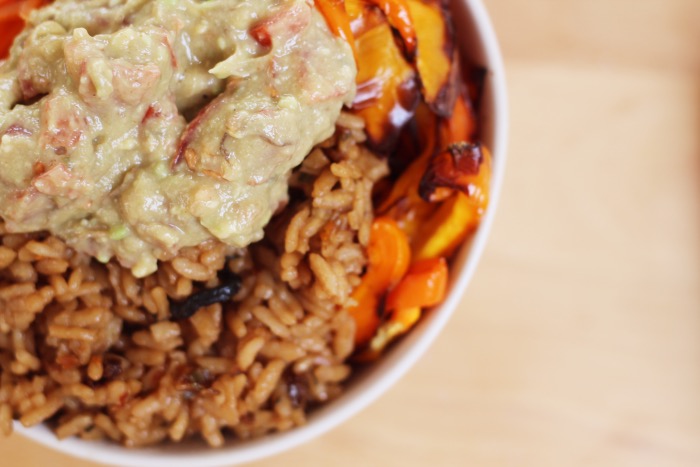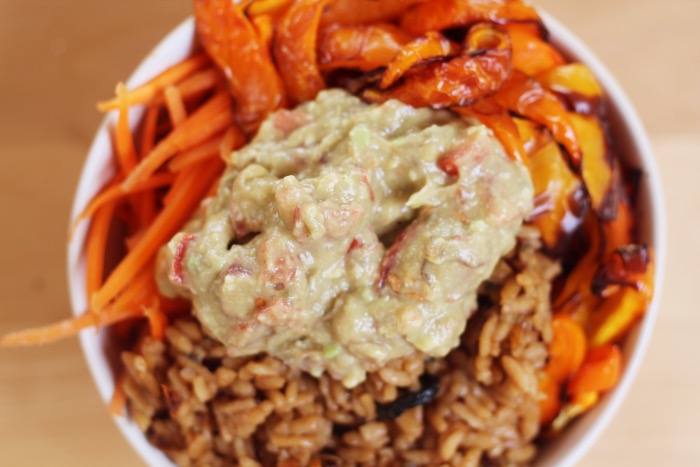 Hmmm 🙂
Yay! Nog meer pepernoten.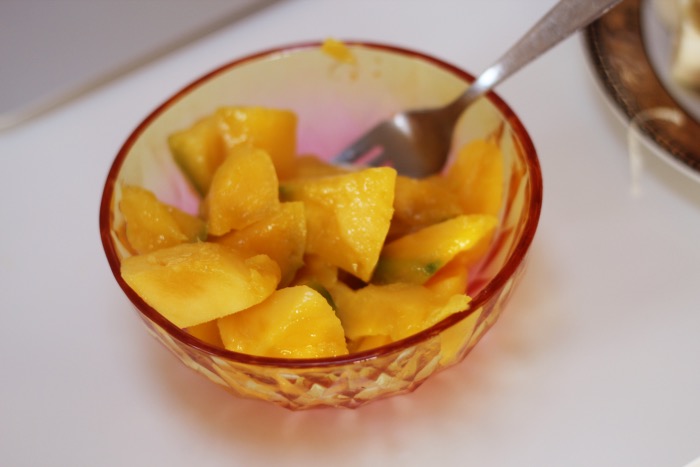 Mango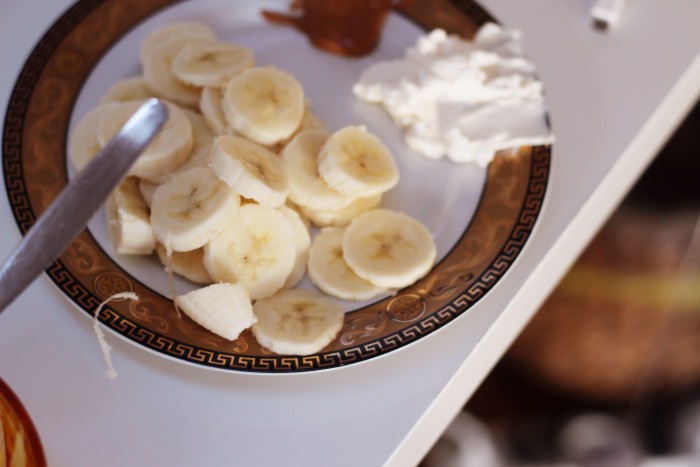 Snel ontbijt, banaan, ricotta en pindakaas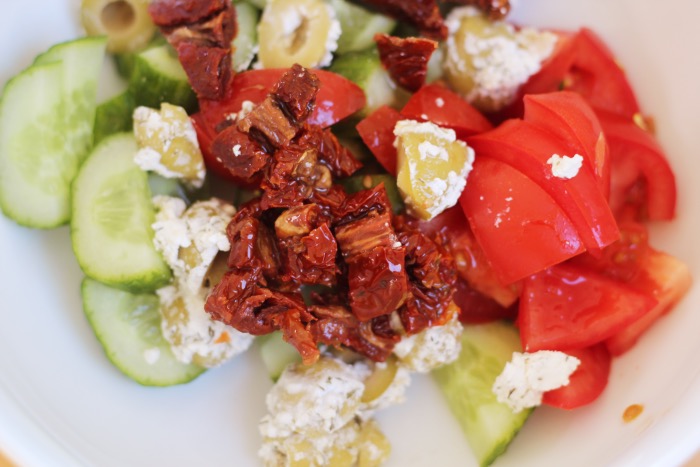 Salade met feta olijven, komkommer, tomaat, zongedroogde tomaat,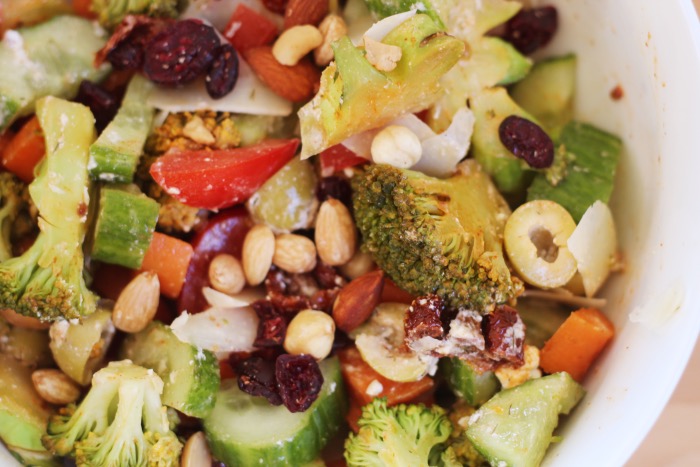 En nog meer groente dat ik eerder had bereid. Daarbovenop een handje notenmix met cranberries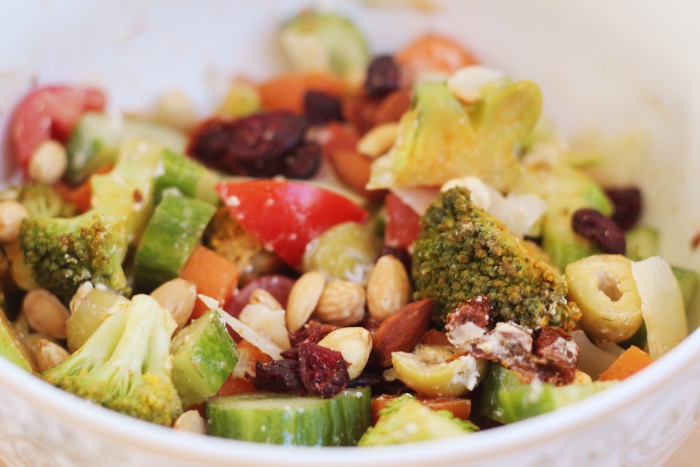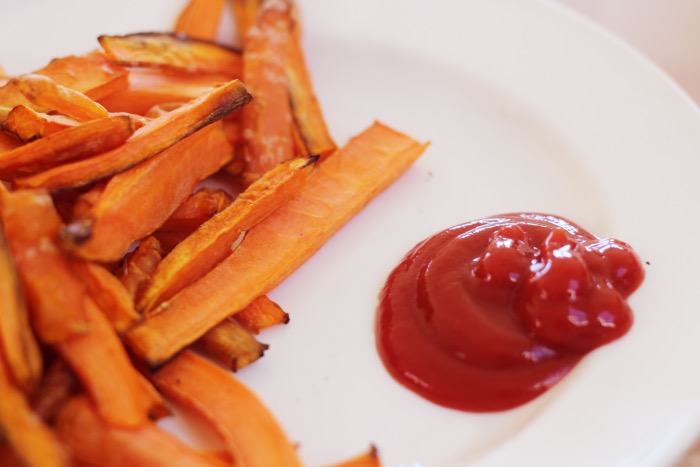 Wortel uit de airfryer met ketchup. Zogenaamd frietjes. Zogenaamd.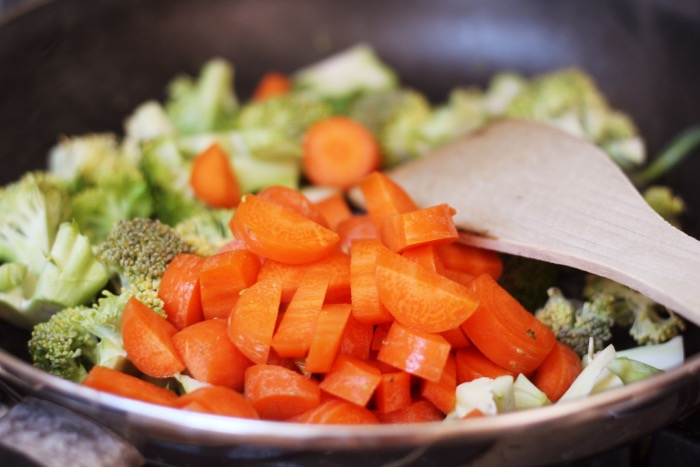 Zoveel groente in huis, ongelooflijk.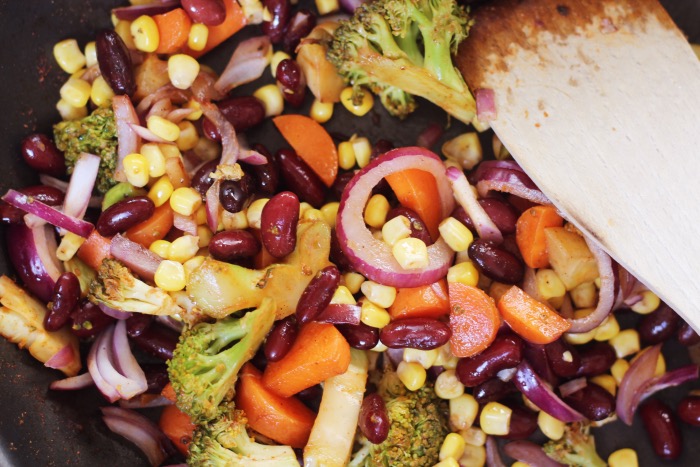 Kidney bonen, mais, rode ui, wortel en broccoli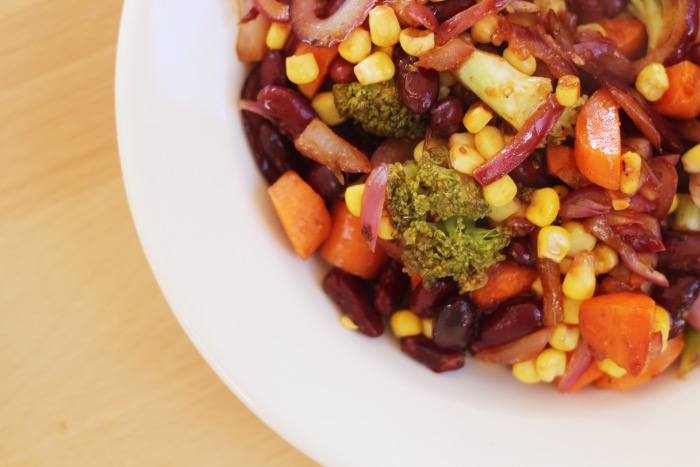 Beetje chili saus erbij en klaar!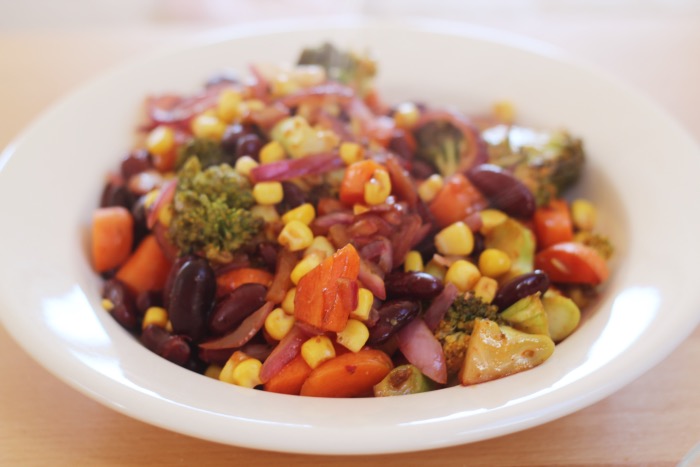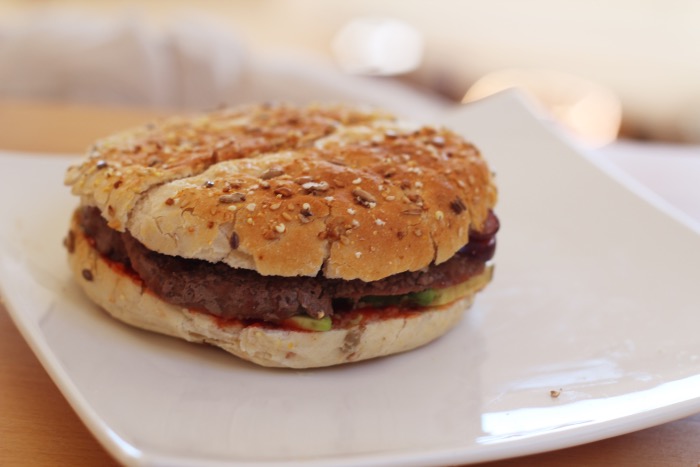 Burger! Natuurlijk die van The Frozen Butcher, met ketchup, avocado en weer restjes voedsel haha.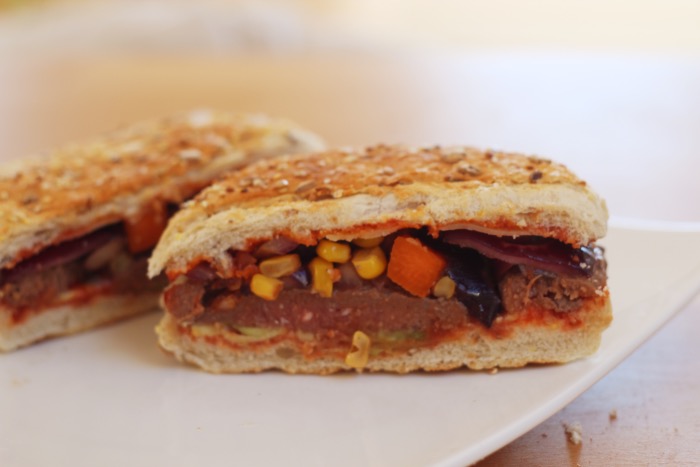 Zoals je dus ziet.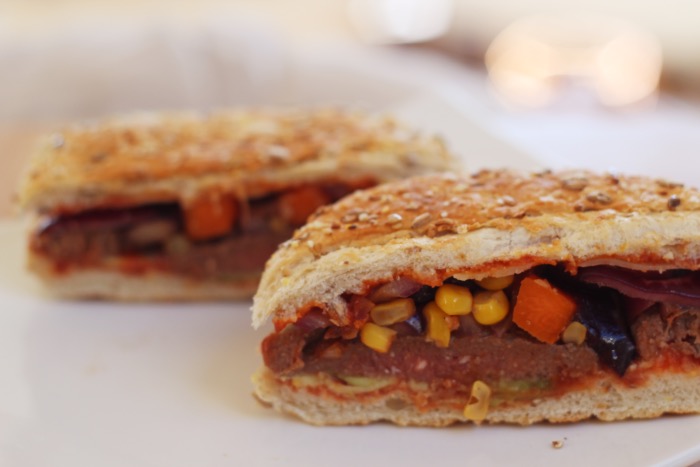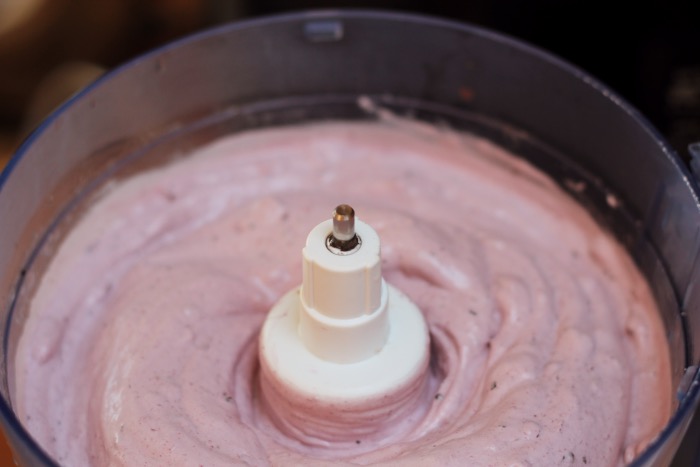 Bevroren banaan + bevroren bosbessen + whey = lekkerste ijs ever!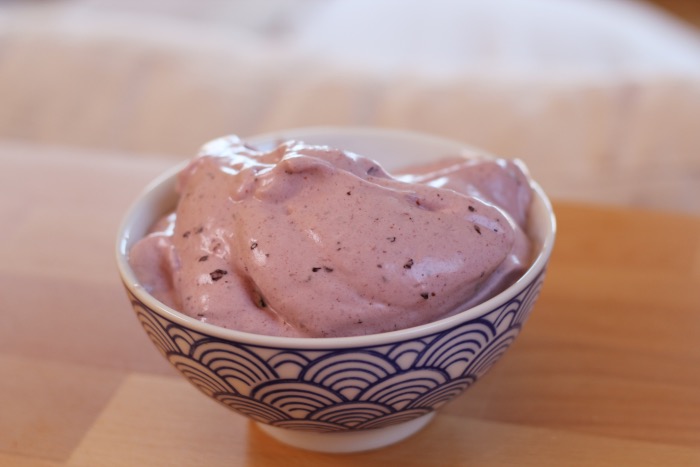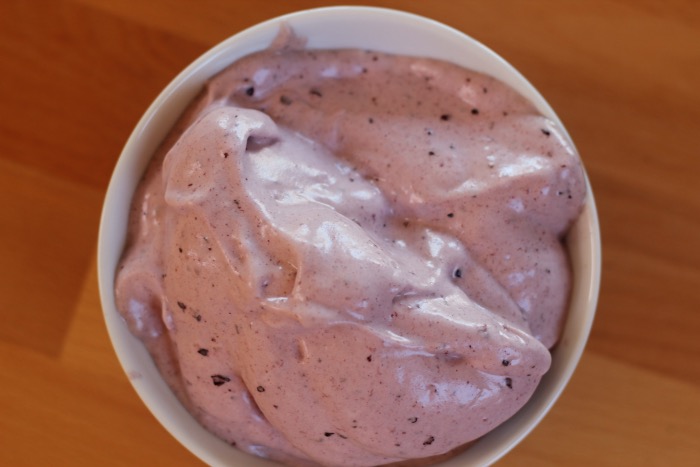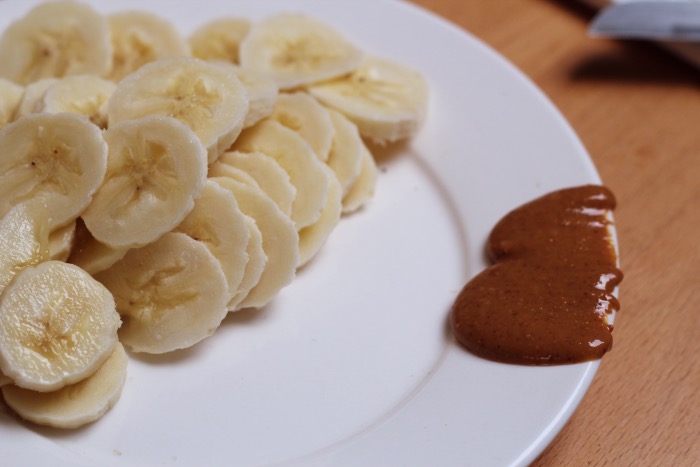 En ik sluit af met banaan + pindakaas. Deze combinatie wordt nooit oud!
Bewaar, Like, Tweet of Pin!