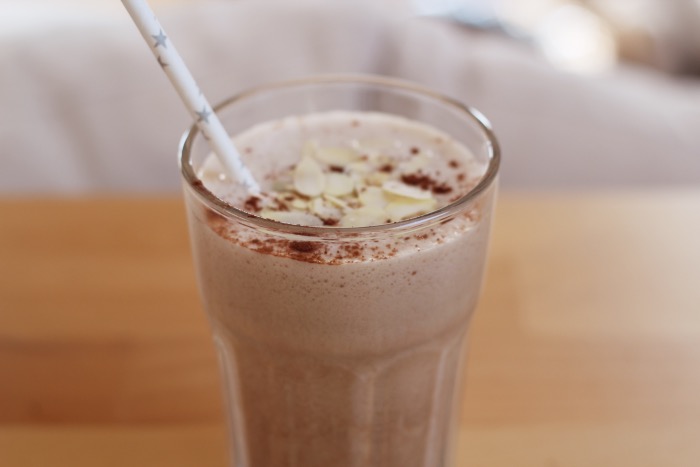 Eindelijk is het tijd voor ijskoffie! En deze keer heb ik een gezonde variatie op de frappuccino gemaakt die normaal gesproken met roomijs en siroopjes wordt bereid. Maar als je eens bananenijs hebt geprobeerd, dan weet je dat dit net zo lekker is als roomijs en dus prima gebruikt kan worden in milkshakes en frappuccino's.
Voor deze warme dagen is het combineren van koffie met iets kouds echt perfect! Let's start!
Wat heb je nodig voor één grote koffiezuiper (ik) of 2 personen met een gemiddelde behoefte aan koffie:
200 gram bevroren banaan (ongeveer 2 bananen)
180 ml (plantaardig) melk
ijsklontjes (je kunt ook koffieijsklontjes maken/gebruiken)
2 koppen koffie, minstens een half uurtje in de koelkast
15 gram eiwitpoeder*
* Super optioneel. Dit is echt niet nodig om het recept te doen slagen.
Je hebt voor dit recept een keukenmachine of een blender nodig die bevroren banaan (mag een beetje ontdooid zijn hoor!) kan fijnmalen. Aangezien het geen bananenijs wordt, kan het prima in een blender wanneer de banaan zo'n 15-20 min buiten de vriezer heeft gelegen. Ik heb beide gebruikt, is ook een optie.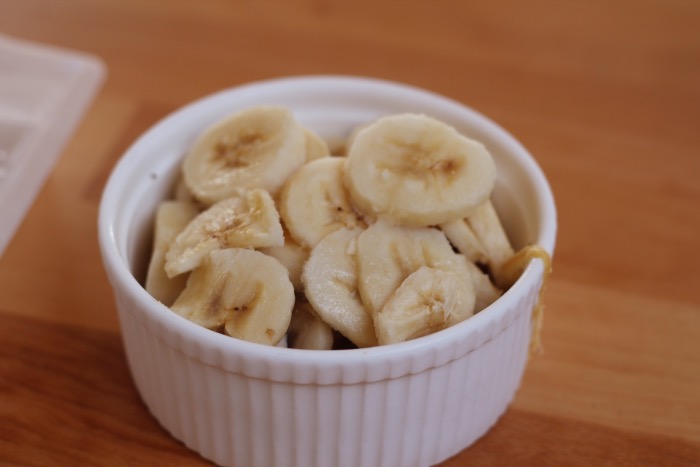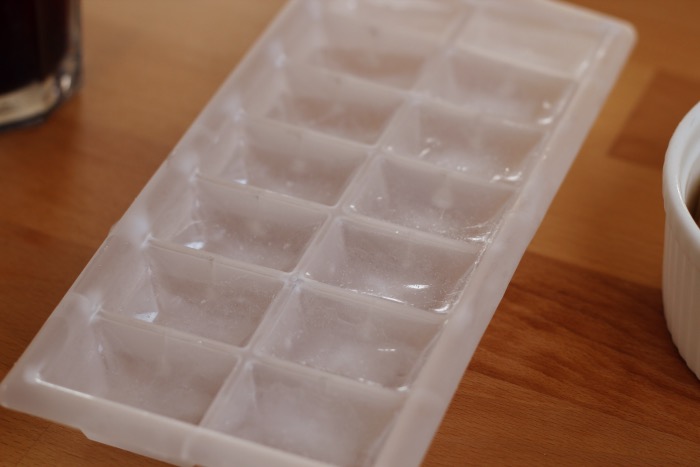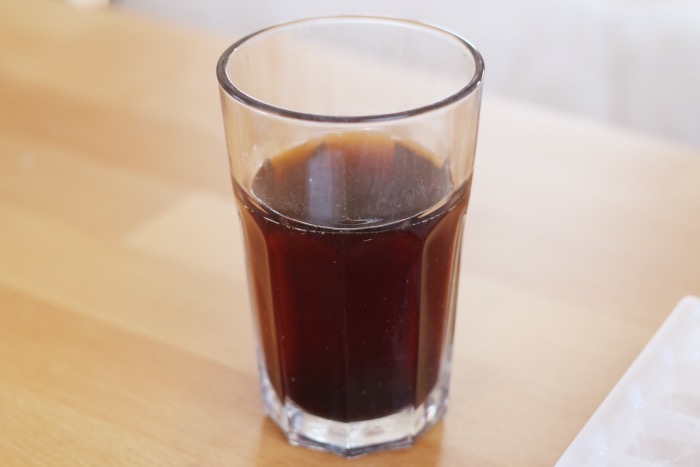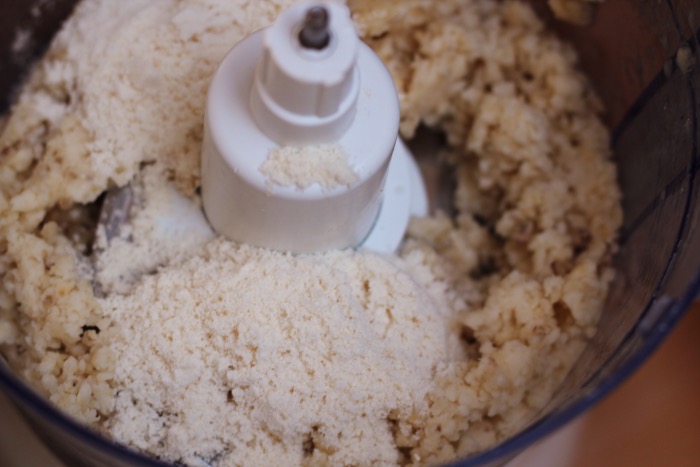 Mix of blend de banaan eerst in de keukenmachine of blender tot het 'uit elkaar is gevallen' maar nog geen gladde massa is. Doe er dan eiwitpoeder bij als je daar gebruik van wilt maken. Zo mengt het eiwit goed met de banaan tot een gladde massa.
Als het niet goed lukt met het krijgen van een gladde massa, kun je er wat (plantaardig) melk bij doen, dit is de consistentie die je wilt: net te zacht voor bananenijs, net te dik voor een milkshake.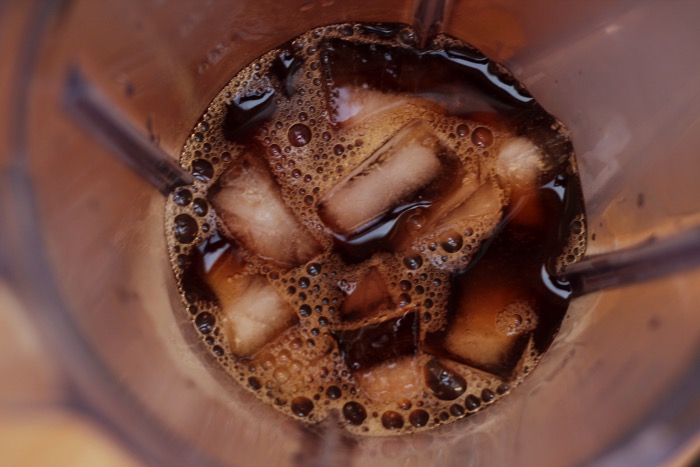 In de blender meng ik de koffie met de ijsklontjes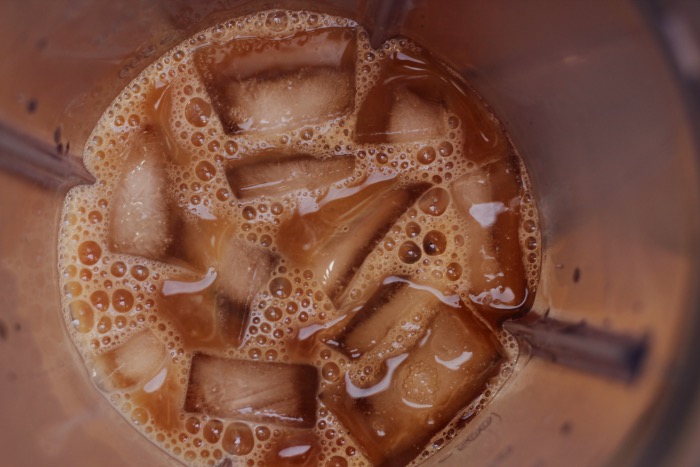 En de rest van de (plantaardige) melk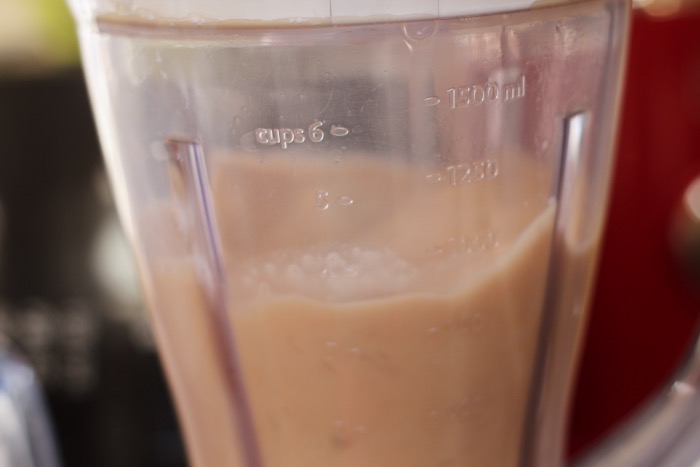 Blendennn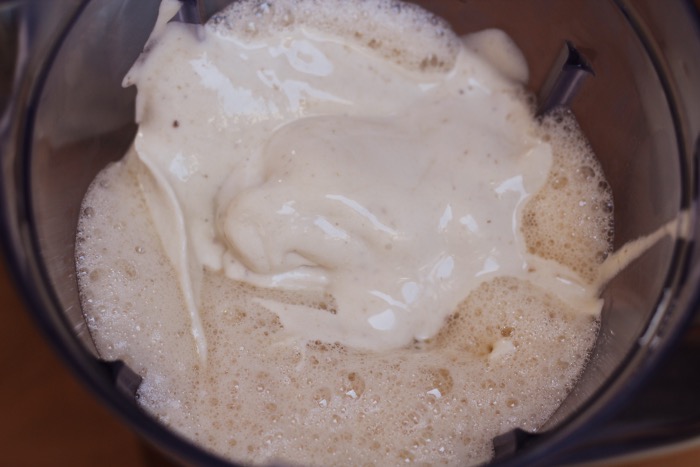 Als het begint te schuimen is het tijd om je bananenmengsel erbij te doen en opnieuw te mixen. Supersimpel!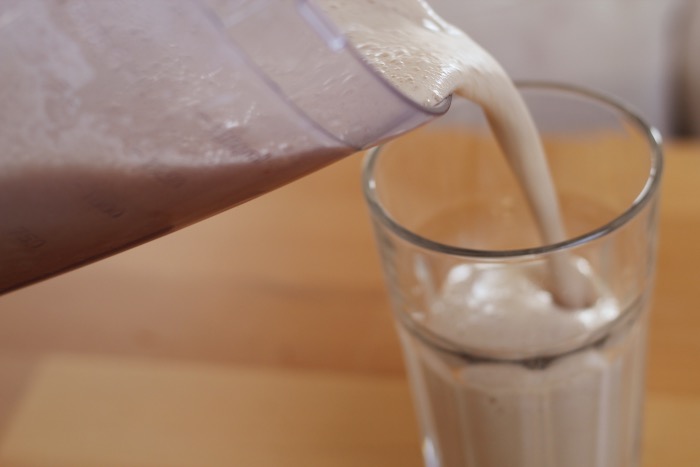 En klaar! Schenk het in een glas, pak er een rietje bij, doe er desnoods wat kaneel of cacao bovenop en je frappuccino zonder (slag)room of siroop is klaar! Scheelt suiker, scheelt calorieën en is super lekker!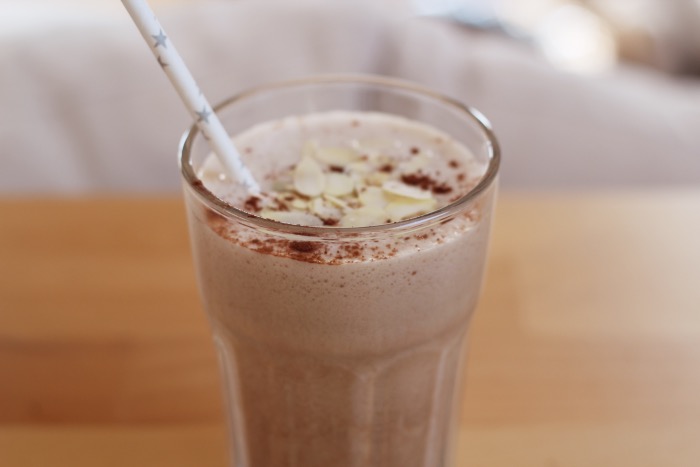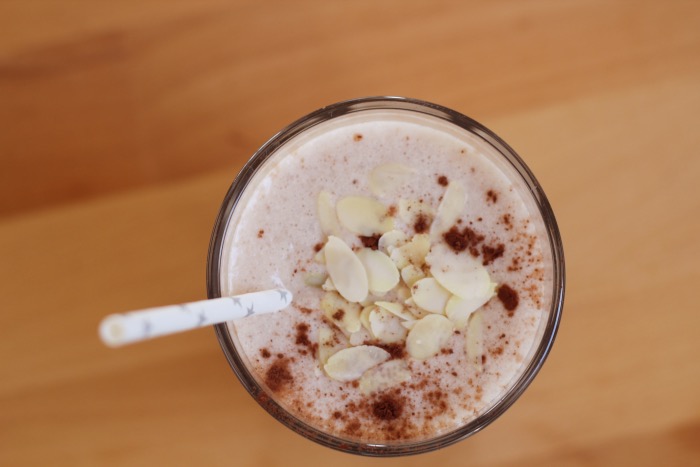 Omdat ik een blogger ben heb ik er wat amandelschaafsel bovenop gedaan. Best lekker om eraf te lepelen, maar nergens voor nodig. Voor de foto ziet het er natuurlijk wel leuk uit 😉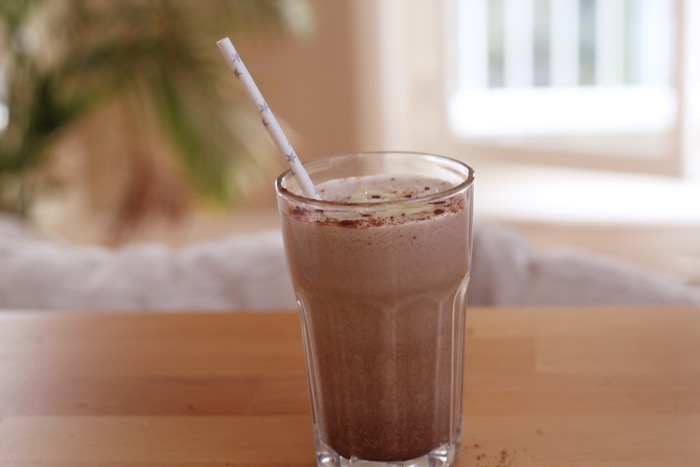 Als je de frappuccino meteen in glazen inschenkt, zul je merken dat er na een tijdje twee laagjes ontstaan. Bovenop schuim, onderop het koffiemengsel. Dus laat het niet te lang in de blender; meteen inschenken en dan eventjes wachten!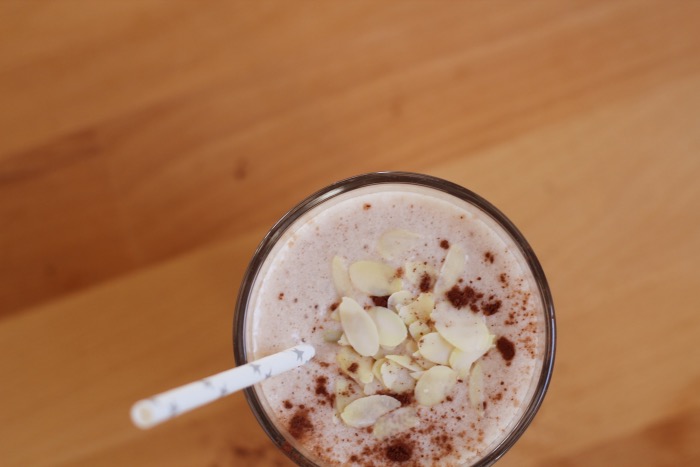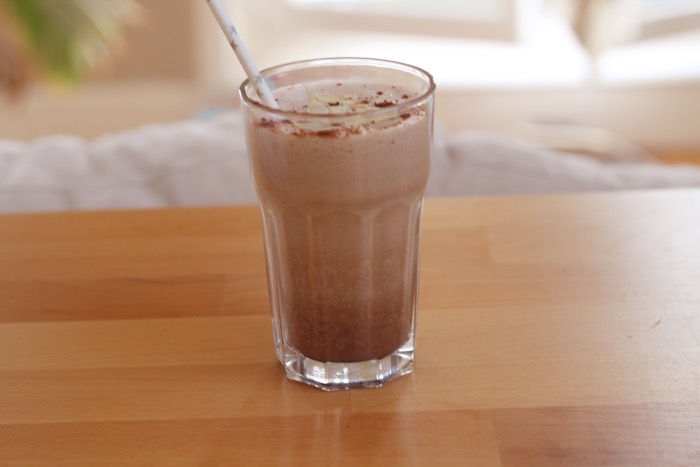 Smakelijk!