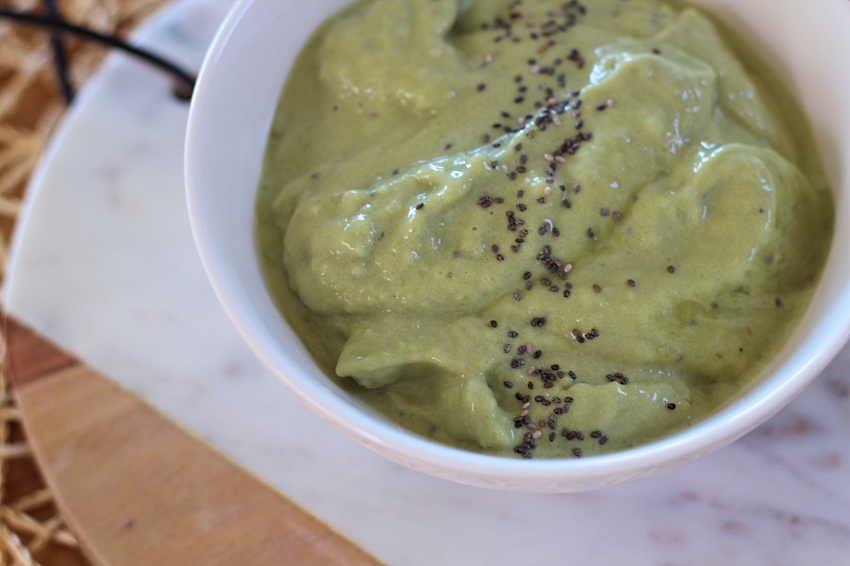 Ja, je leest het goed; bloemkool! Bloemkool in ijs? Bloemkool überhaupt in combinatie met fruit? Ja, ja en ja! Diepvriesbloemkool is het perfecte ingrediënten om je smoothies en ijsjes meer volume te geven zonder veel calorieën toe te voegen. Je smoothies en ijsjes worden romiger, voller en je proeft de bloemkool niet doordat het bevroren is (naar mijn mening).
Ik heb er veel mee geëxperimenteerd de afgelopen tijd en ik kan met het volste vertrouwen zeggen dat ik het héérlijk vind en mijn smoothies en ijsjes niet meer maak zonder diepvriesbloemkool. Vandaag heb ik een matcha variant, maar deze kun je weglaten als je geen matcha hebt. 
Wat heb je nodig voor één persoon (grote eter, ik):
1/2 banaan uit de vriezer
handje diepvries bloemkool, zoveel je eigenlijk maar wilt
2 eetlepels ananas uit de vriezer
240 ml plantaardige melk
1 eetlepel chia zaad
15-20 gram (vegan) eiwitpoeder, vanille
1 eetlepel matcha poeder (optioneel)
Je hebt hier wel een sterke blender of keukenmachine voor nodig aangezien het grootste gedeelte bevroren is. Let wel, de bloemkool zou ik 5 minuten laten ontdooien voor je hem gaat mixen, deze stukken zijn vaak groter en keihard. Dus wees lief voor je apparaten en wacht 5 minuten voor je gaat blenden!
Als het moment daar is, is het een kwestie van blenden tot alles romig, glad en smooth is geworden. Verplaats het geheel naar een schaal(tje), strooi er eventueel wat chia zaad overheen ter decoratie en genieten maar! Wel snel opeten aangezien het smelt 😉
Ben je nog benieuwd naar de voordelen van matcha? Lees dan dit artikel!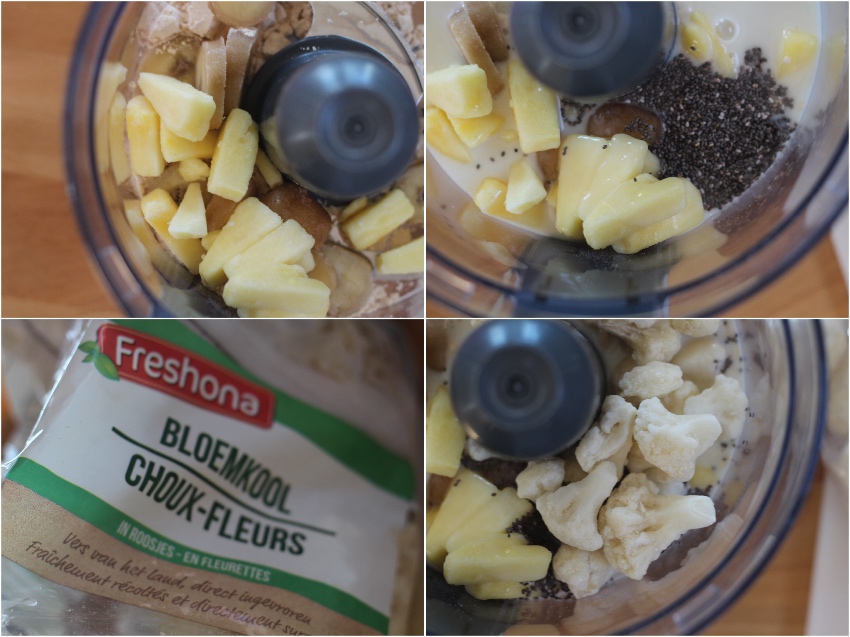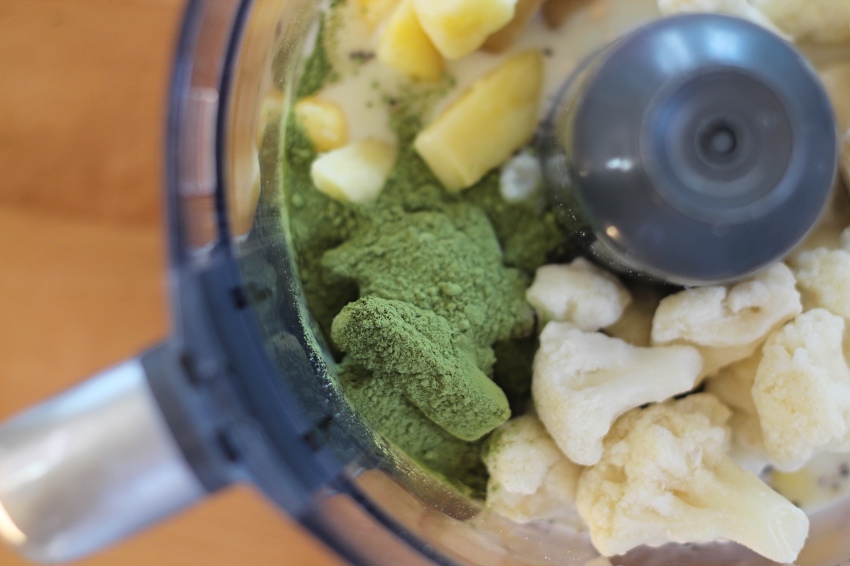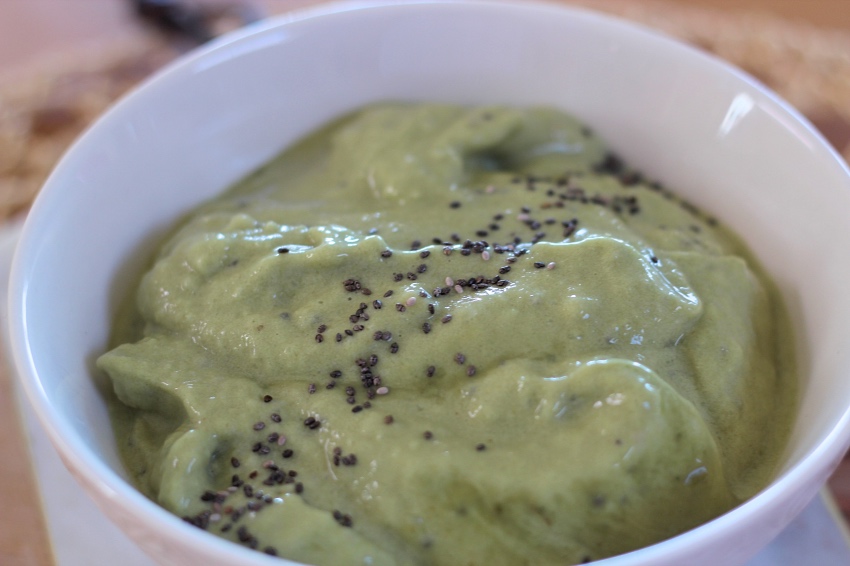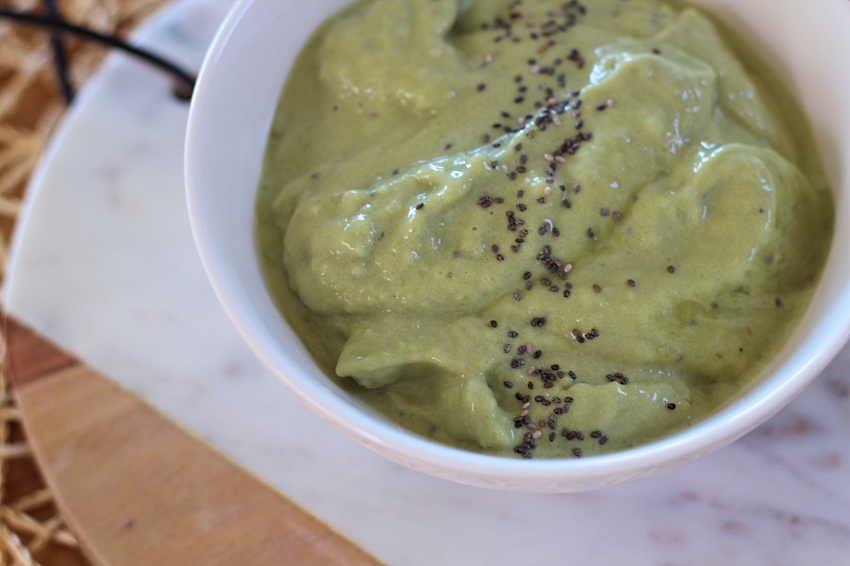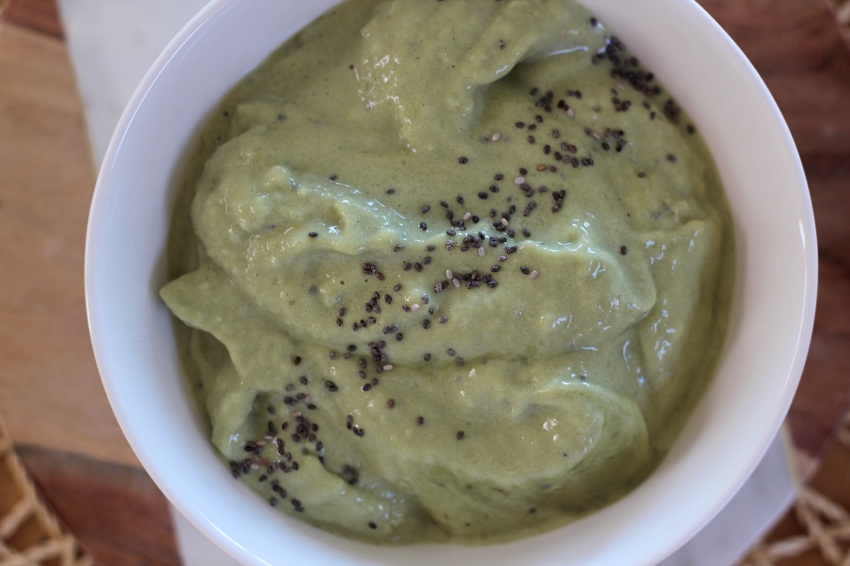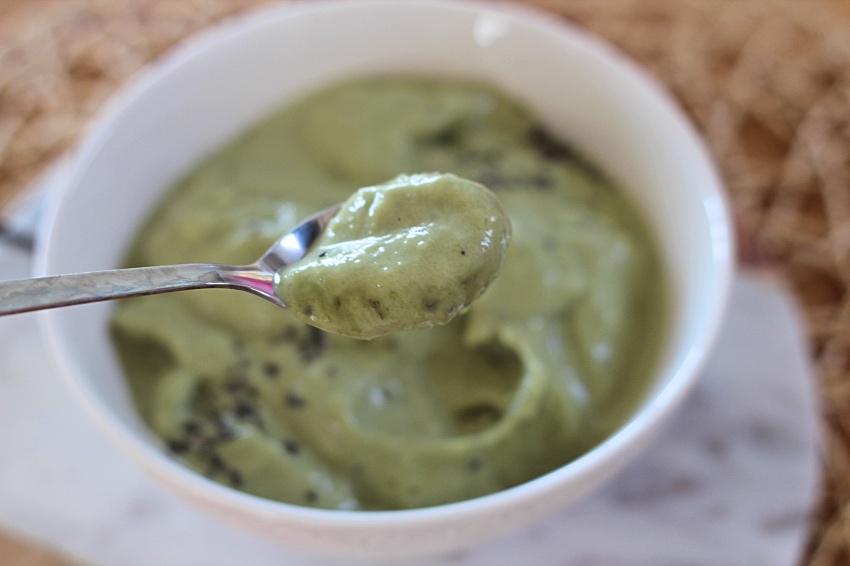 BewarenBewaren
Bewaar, Like, Tweet of Pin!