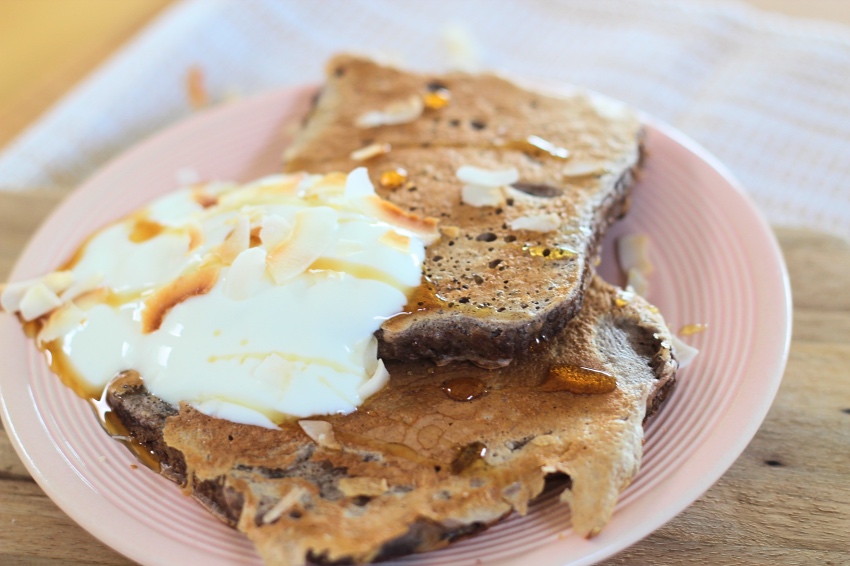 Wentelteefjes zijn écht iets van vroeger voor mijn gevoel. Iets wat ik tussen de middag wel eens at bij een vriendinnetje thuis en ik kreeg er geen genoeg van. Ik kon makkelijk 6-8 sneetjes brood naar binnen werken.
Tegenwoordig eet ik veel van de ingrediënten van wentelteefjes niet echt meer en heb ik er niet bij stil gestaan om deze even aan te passen (naar Teni-proof) en het alsnóg te eten. Maar ineens bedacht ik me: WAAROM NIET!? Dit doe ik ook met allerlei muffins, cakejes en pannenkoeken.
Dus vandaag staan de wentelteefjes op het menu en man, wat zijn ze lekker! 
PS: Er bestaat altijd iets als "genieten van the real deal" en als dat je motto is met wentelteefjes, sla dit recept dan lekker over en ga vol voor hoe jij ze het lekkerst vindt! Ik heb dat zo weer met andere maaltijden/snacks.
Wat heb je nodig voor 1 persoon (ik neem aan, twee sneetjes brood);
1 eiwit van een ei
1 eetlepel vanille eiwitpoeder (ik gebruik vegan)
2 eetlepels amandelmelk
Kaneel, zoveel je wilt (ik gebruik 1-2 eetlepels)
1-2 eetlepels maple syrup of honing, + nog een beetje als topping
2 sneetjes (volkoren) brood
(Kokos)olie om in te bakken
Topping opties: Yoghurt, kokos, vers fruit, etc.
Doe wat olie in een pan en laat dit heet worden. Doe alle ingrediënten behalve het brood in een kom en meng dit lekker door elkaar met een vork. Vervolgens dip je het brood, kant voor kant, in je mengsel en verplaats je het naar de pan. Doe dit met twee sneetjes brood en bak ze zo'n 3-4 minuten per kant op een laag vuurtje.
Haal ze uit de pan, serveer ze op een bord en top het met jouw lievelingstoppings! Ik ben gegaan voor yoghurt, maple syrup (jep, nog meer) en kokos! YUM!
PS: het brood dat ik heb gebruikt kreeg ik bij een perspakketje, het is dus niet brood wat ik zelf om een bepaalde reden heb gekocht mocht je dat afvragen! Maar als ik de ingrediënten bekijk ziet het er mega voedzaam uit!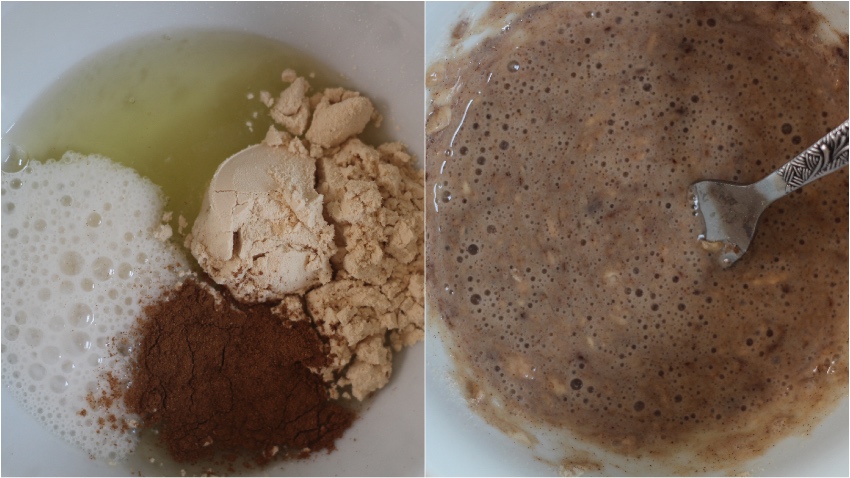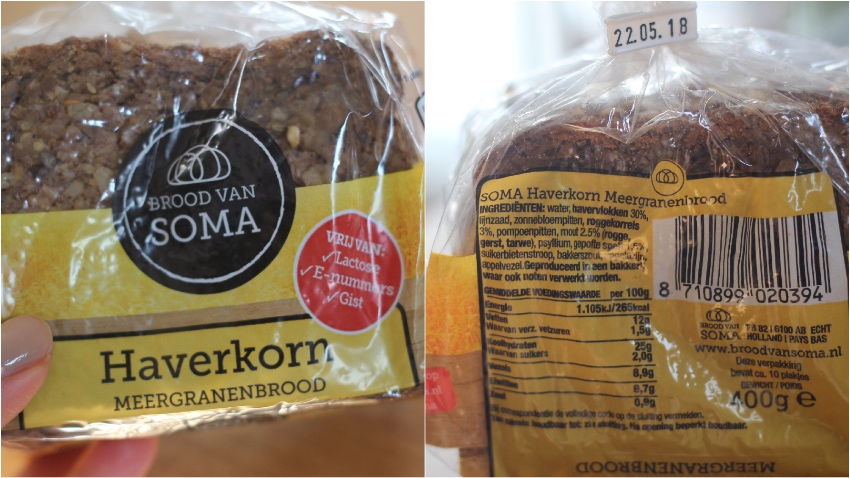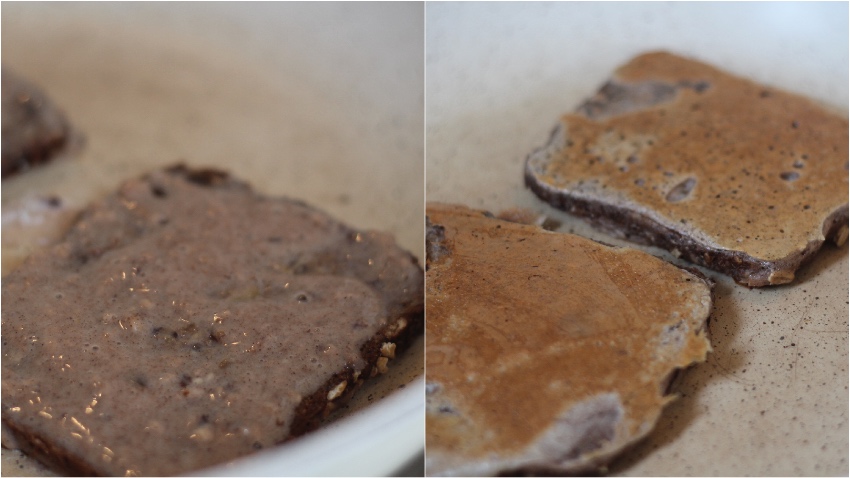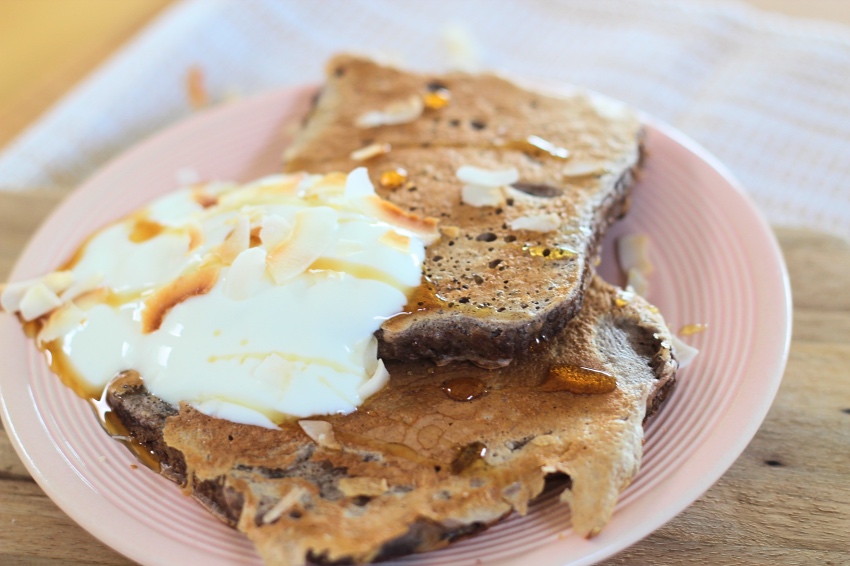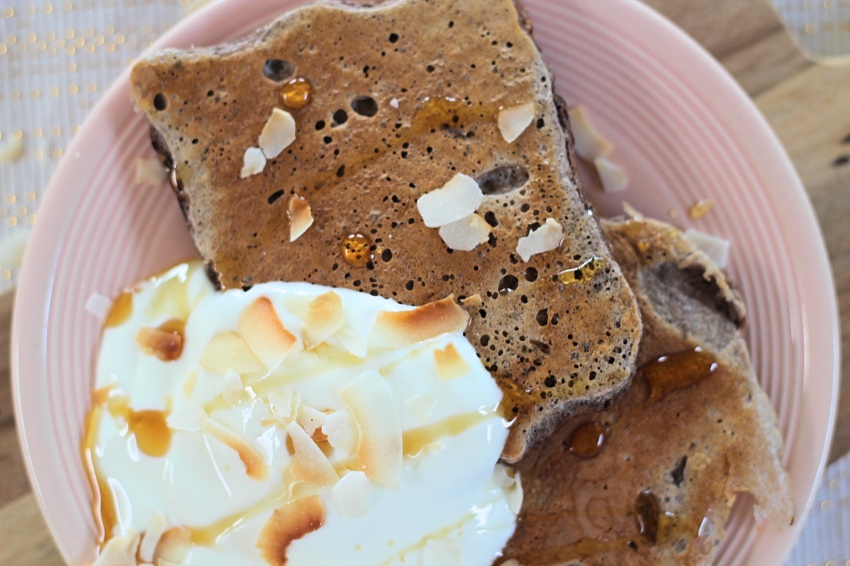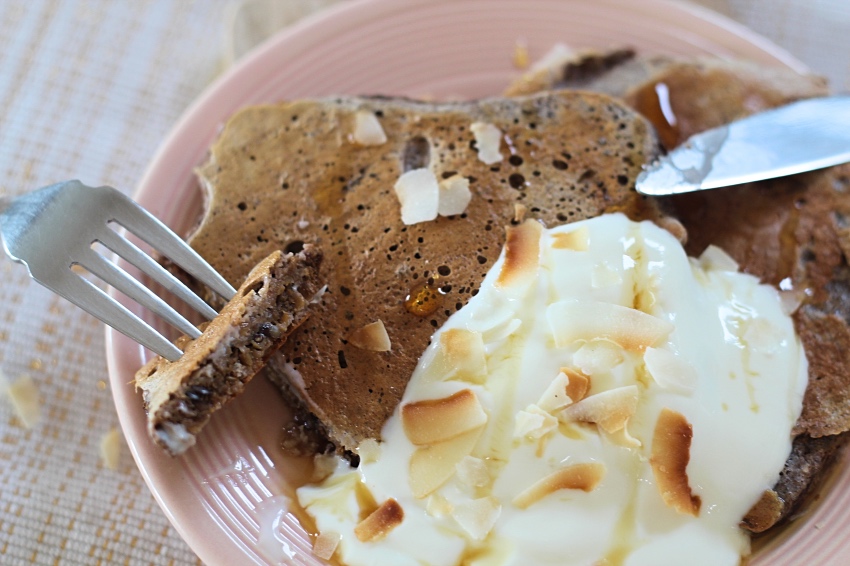 BewarenBewarenBewarenBewarenBewarenBewaren