Ineens had ik er trek in: PIZZA! En omdat ik graag experimenteer met pizza bodems, werd het tijd voor een experiment met rogge. Deze leek me nog wel te doen, de andere bodems die je misschien voorbij hebt zien komen:
Vandaag mijn rogge-bodem recept, volkoren nog wel. Dubbel hoera!
Wat heb je nodig voor 2 bodems?
500 gram volkoren roggemeel
7 gram droge gist (zakje)
2 eetlepels olijfolie
325 ml warm kraanwater
1/2 theelepel zout
Let wel, het deeg wordt niet super elastisch en soepel zoals bij witte tarwebloem, maar dat heb je nou eenmaal bij volkoren + rogge. De bodem blijft wel dun, tenzij je er wat bakpoeder bij doet (theelepel)!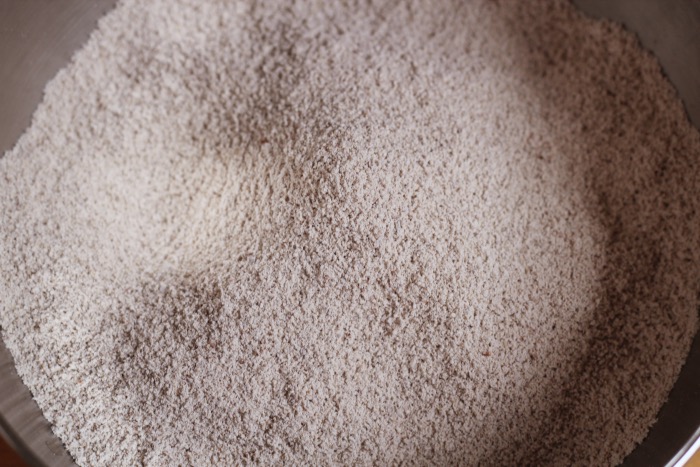 Roggemeel eerst gezeefd, als je er bakpoeder bij wilt doen dan kun je dit er nu al doorheen mengen met een vork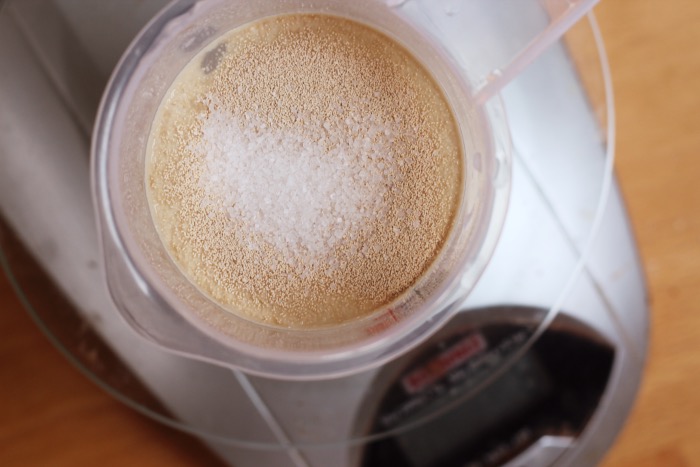 Water, gist, olijfolie en zout bij elkaar, even mengen met een vork en zo'n 5 – 10 minuten laten staan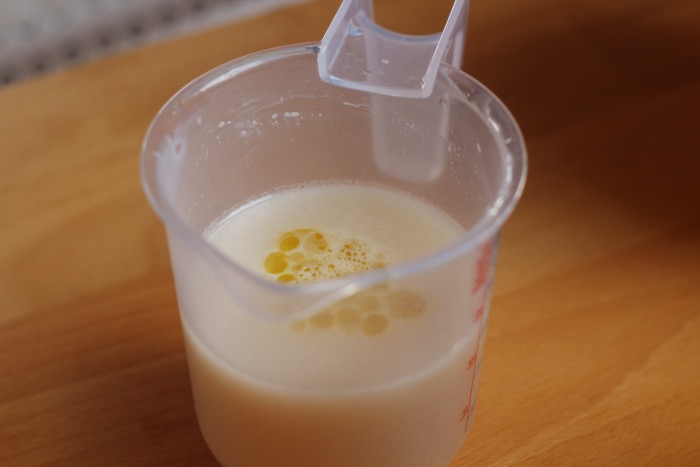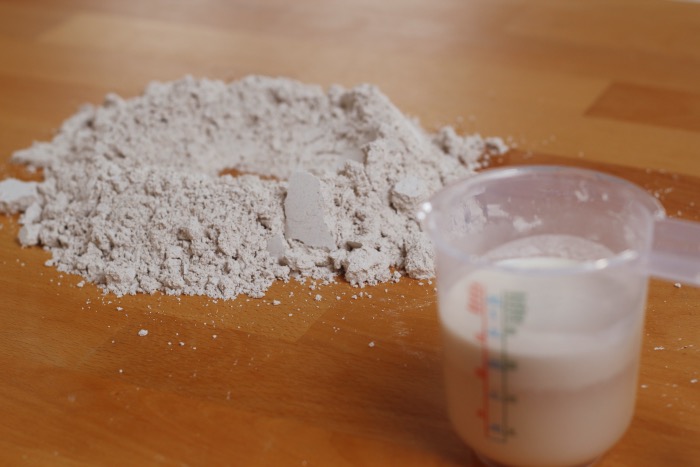 Dan is het tijd om de handen uit de mouwen te steken, verplaats de meel naar een werkblad, in mijn geval het aanrecht. Je kunt dit ook in een kom doen hoor!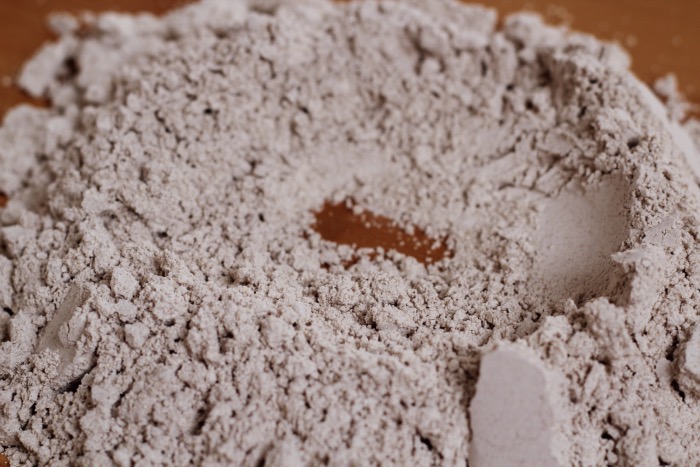 Een kuiltje gemaakt in het midden en daar beetje bij beetje het water mengsel bij gevoegd en gekneed. Als je dit in een kom mengt kun je het beste gewoon een vork gebruiken en in 2 tot 3 keer het water toevoegen en mengen met de vork waarna je uiteindelijk overgaat tot kneden met je vingers.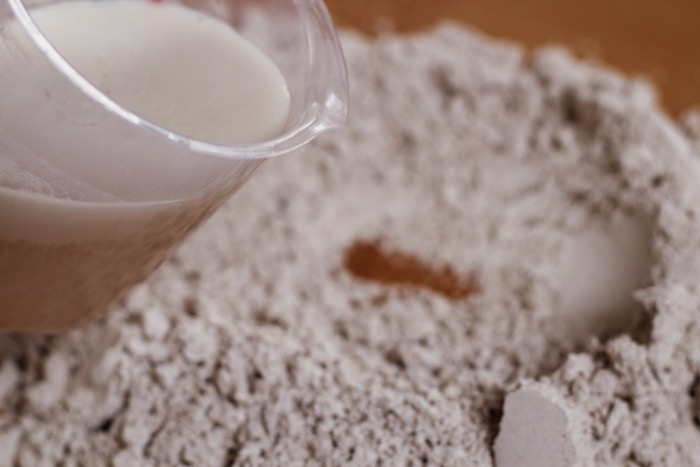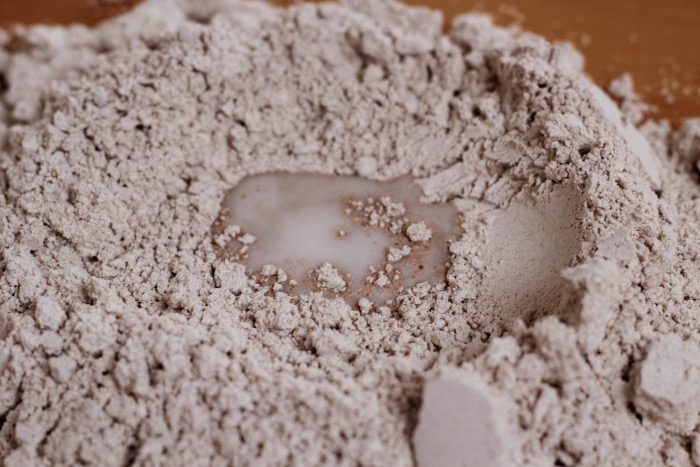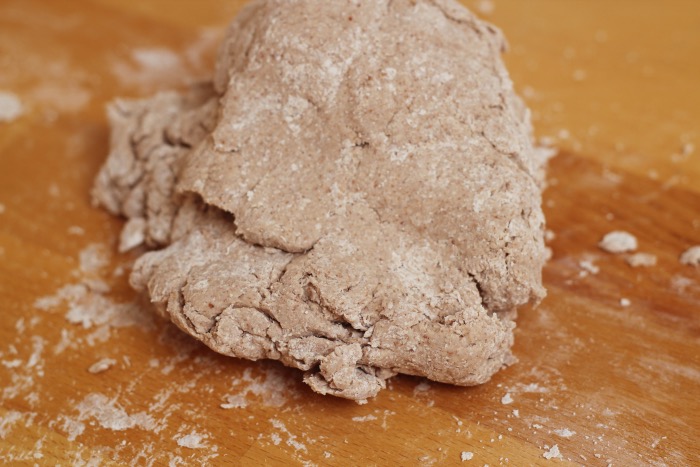 Dit is hoe het eruit ziet wanneer alles aan elkaar is geplakt en nu dus nog goed gekneed moet worden, dit neemt zo'n 5 tot 10 minuten in beslag en is ook meteen een goede arm workout!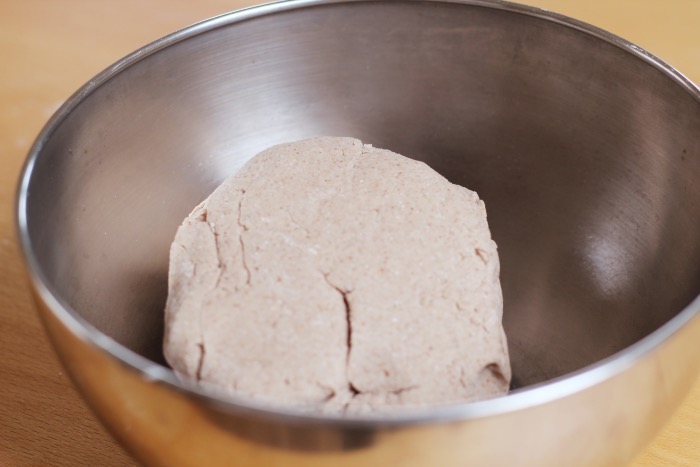 Zo is het goed gekneed!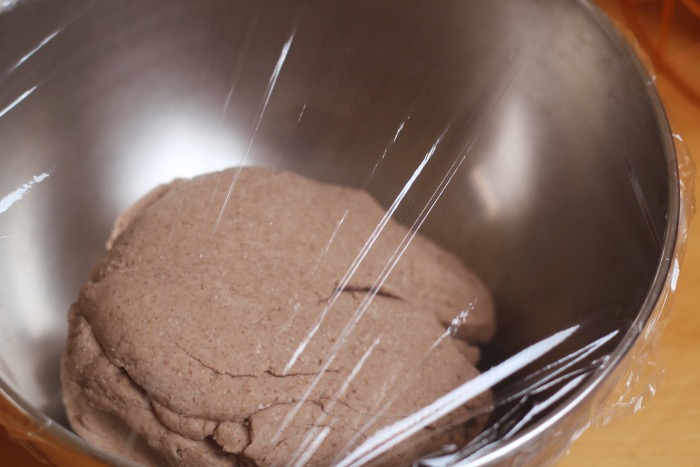 Laat dit minstens een uur rijzen, ik heb hem zelf zo'n 6 uur laten staan.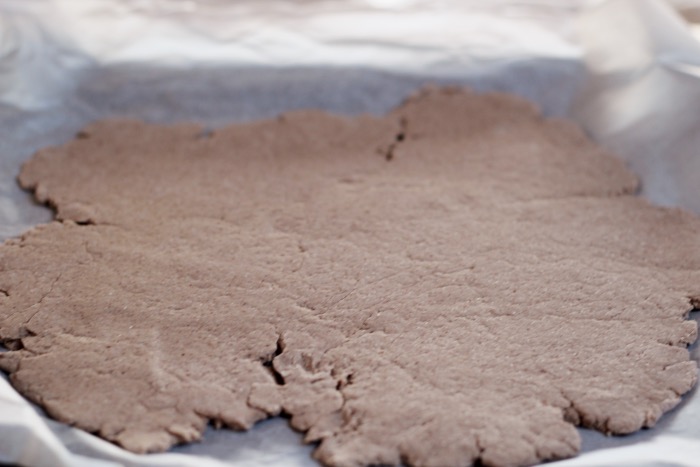 Tijd om uit te rollen! Van mij hoeft de pizza niet per se rond, zoals je ziet.. Dat bespaart weer wat moeite.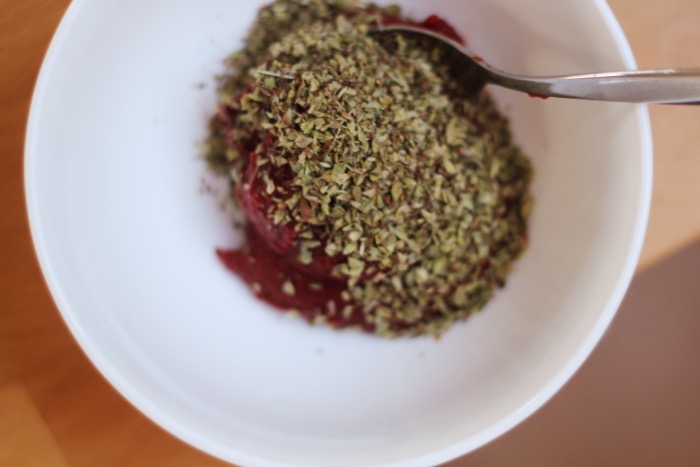 Dit deel is geheel afhankelijk van hoe jij het wilt, je kunt kant-en-klare saus kopen of het zelf op een andere manier maken. Ik gebruik 1 blikje tomatenpuree, gedroogde oregano, knoflookpoeder en een eetlepel olijfolie.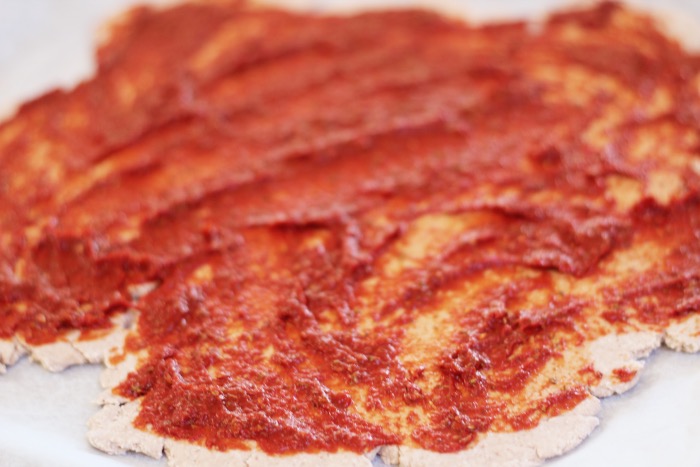 Wat ik niet heb gedaan en je wel als tip wil meegeven is om even de randjes van je pizza bodem in te smeren met wat olijfolie, je zult zien dat die bij mij net een beetje verbrand zijn, oeps. Ik ben ook maar een mens, hehe.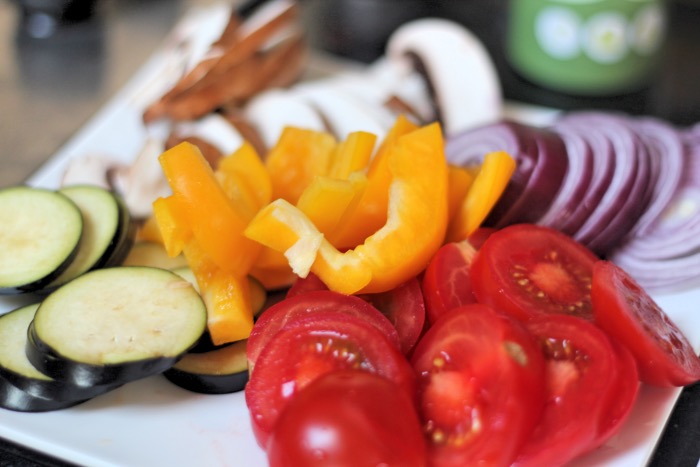 Toppings!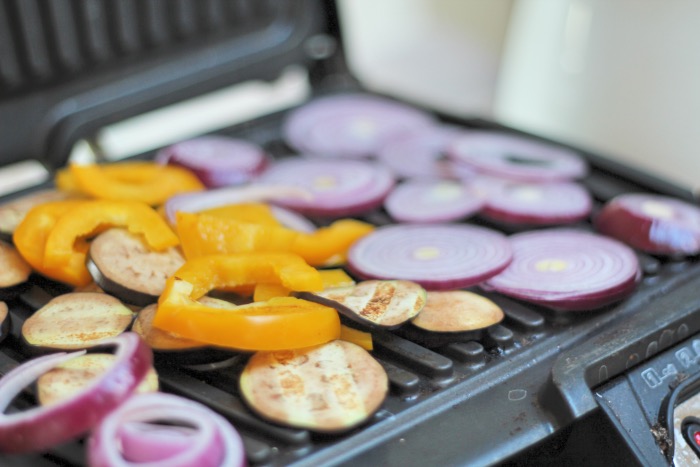 Ik vind het soms lekker om wat groente eerst op de grill te doen en daarna pas op de pizza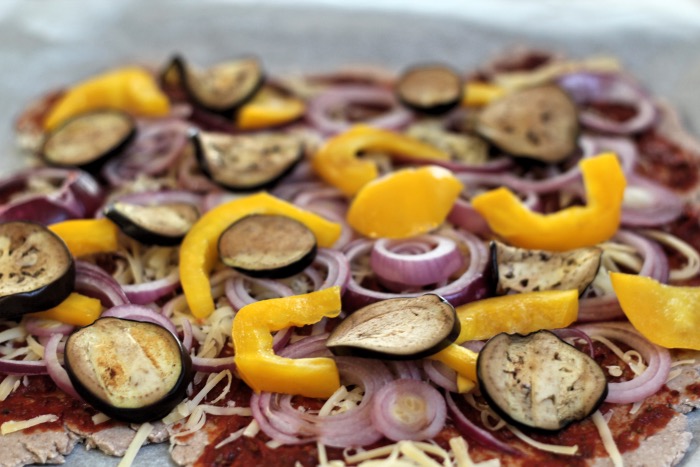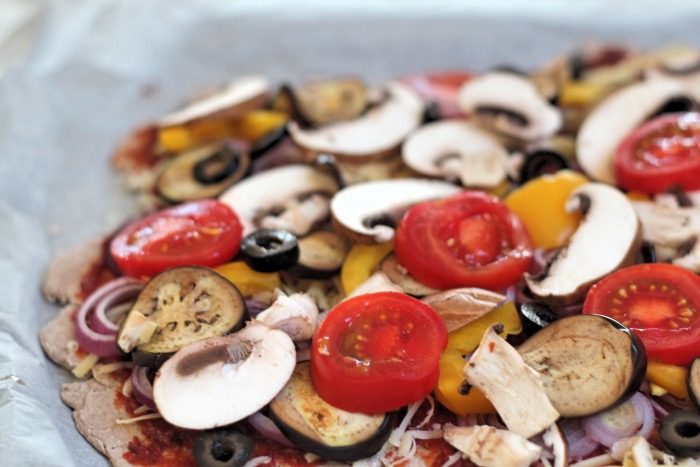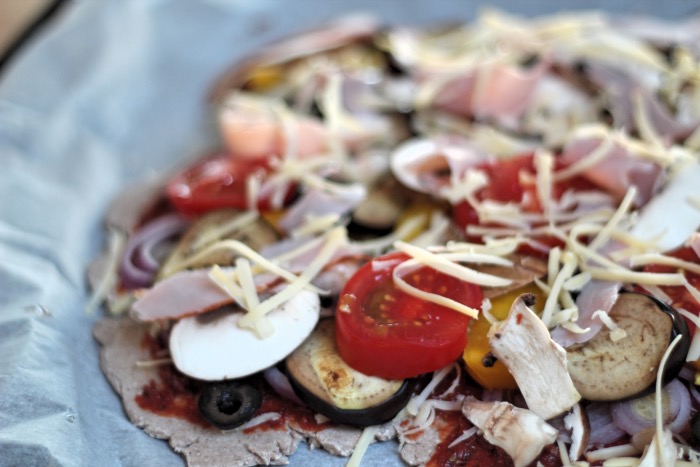 Dit mag voor zo'n 15-20 minuten in de voorverwarmde oven van 250 graden Celsius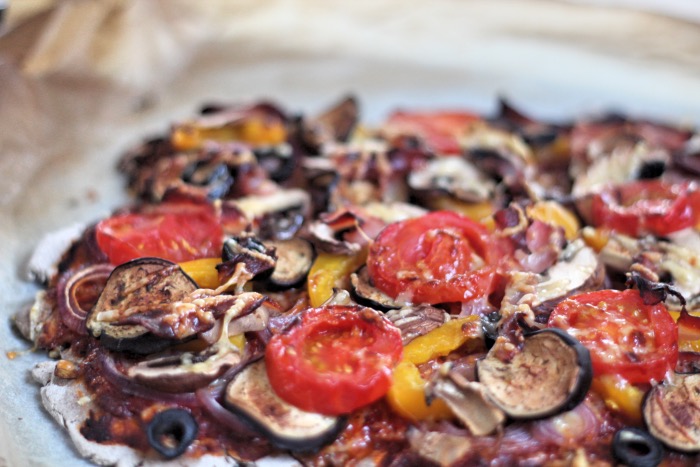 Omdat er zwarte olijven en aubergine op de pizza zitten lijken sommige delen verbrandt, dat is niet zo als je goed kijkt! Behalve sommige randjes van de bodem aangezien daar geen olijfolie op zat.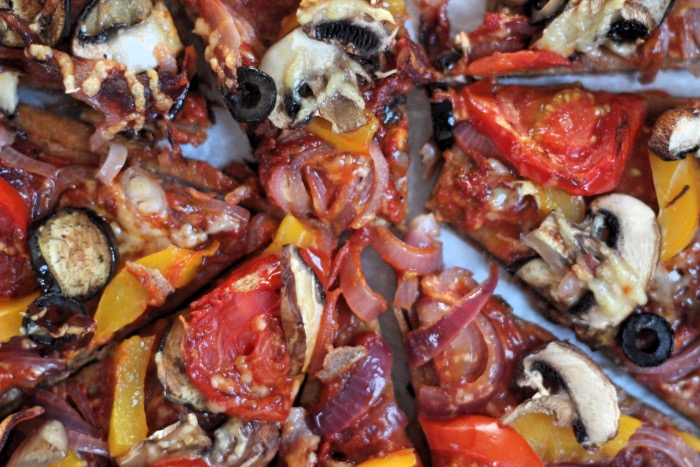 Hmmmm 🙂 Het is niet heel fotogeniek maar o zo lekker!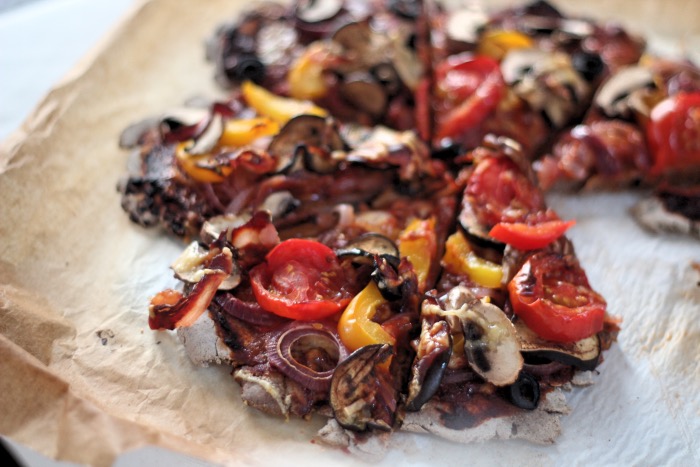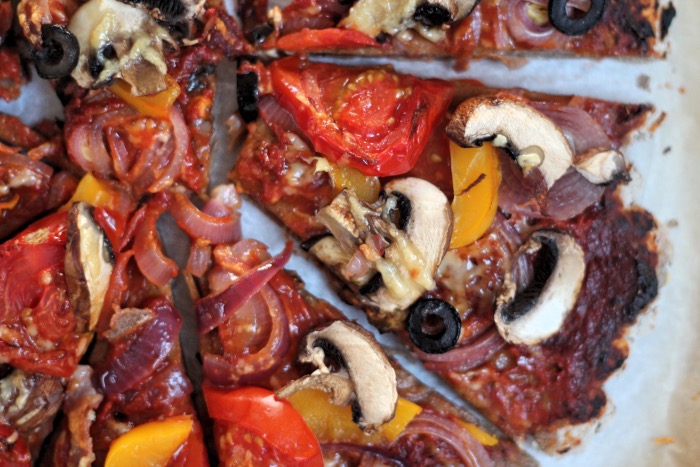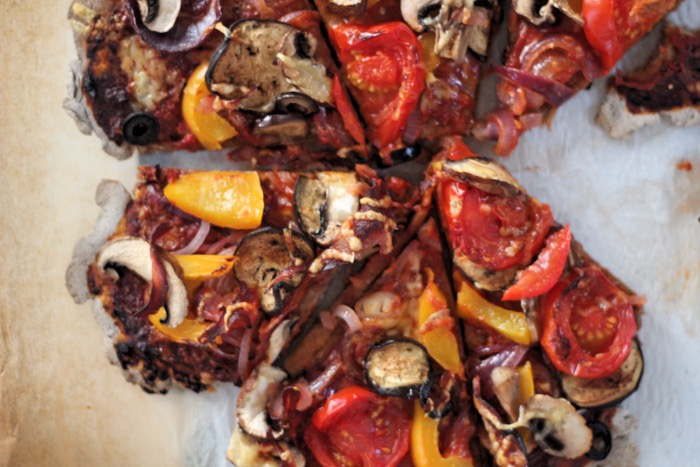 Dit is hoe de bodem er uiteindelijk uit ziet wanneer je een hap neemt. Ik zeg: EETSMAKELIJK!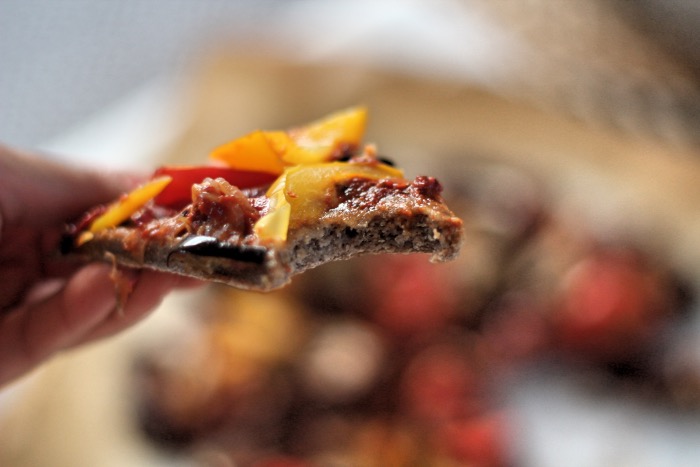 Bewaar, Like, Tweet of Pin!