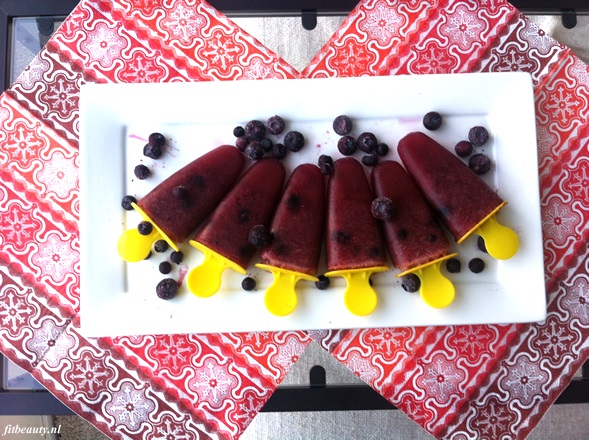 Dit is poging twee tot het maken van waterijs, en deze keer was het verukkelijk! Ik vermeld alvast dat mijn camera niet echt optimaal werkt op dit moment en ik daarom de eindfoto's met mijn iPhone heb gemaakt. Vind ik persoonlijk erg jammer, maar binnenkort is alles weer normaal. Geniet van het recept 🙂
De vorige keer had ik kiwi-ijsjes gemaakt, deze waren ietwat zuur uitgevallen.  Maar deze meloen en bosbessen waterijsjes zijn echt lekker zoet!
Wat heb je nodig?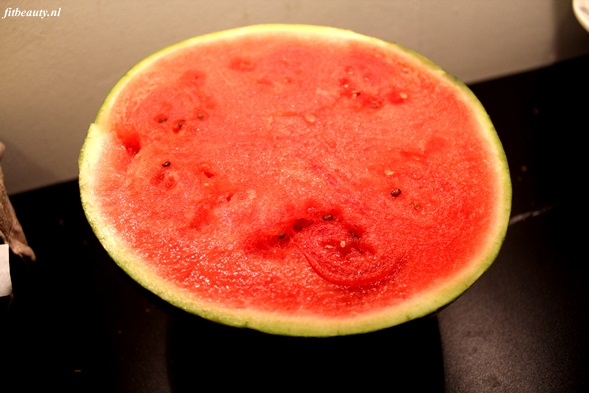 * Een kwart watermeloen, in blokjes gesneden; dit was voor mij 510 gram
* 75 gram bevroren bosbessen
* waterijsvormpjes
* blender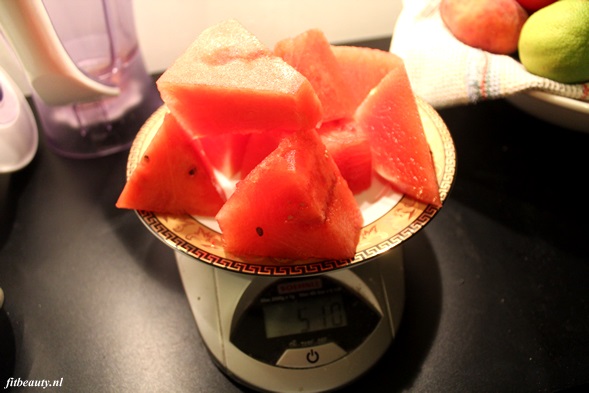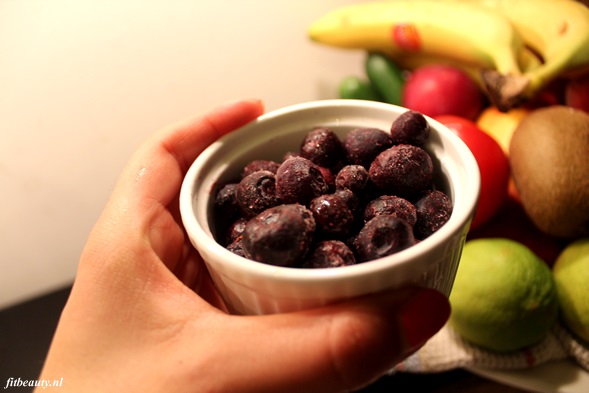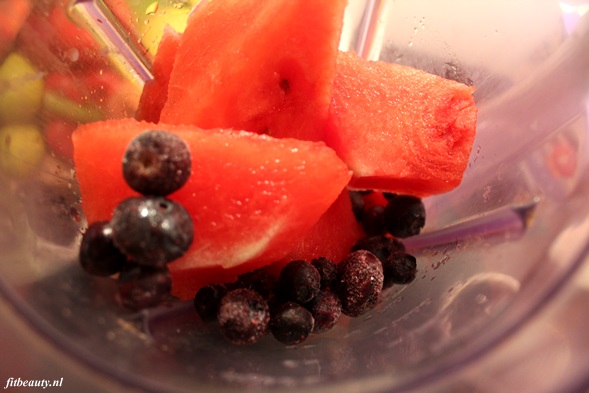 Eigenlijk is het heel simpel, doe beide ingrediënten bij elkaar in de blender, en blenden! Houd wel een stuk of 10 bosbessen achter om later los in de waterijsvormpjes te doen.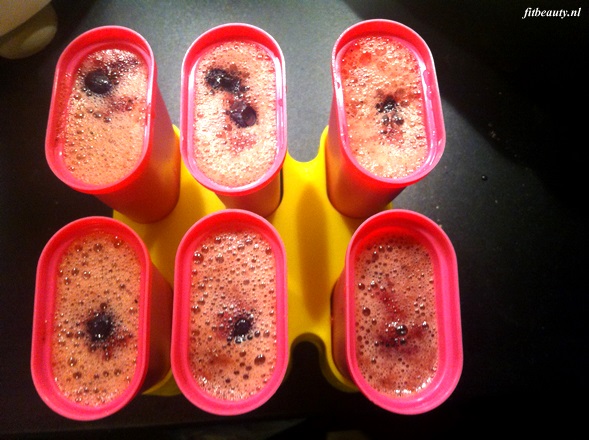 Inschenken en invriezen!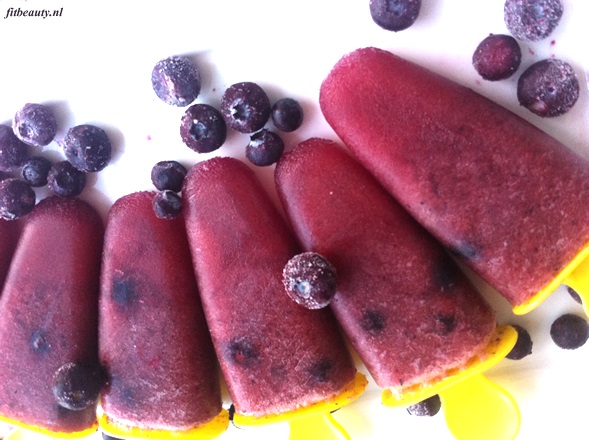 De volgende dag ziet het er zo uit! Supermooi paars/rood en zoet!
Bewaar, Like, Tweet of Pin!