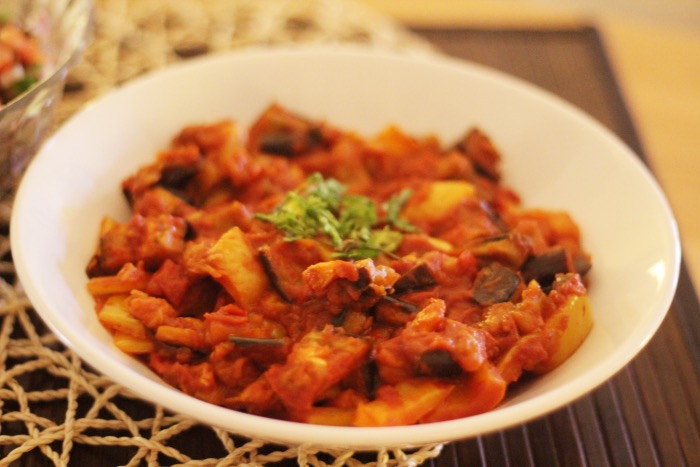 De smaak en structuur van zachte aubergine vind ik zó hemels. Vaak gaat dit gepaard met een hoop 'opgezogen vet' waardoor de aubergine zo zacht wordt en daar zit ik niet altijd op te wachten. Maar het kan ook net even anders en dat ga ik je in dit recept laten zien. Zachte aubergine uit de oven, in tomatensaus; lekker! En daar eet ik een linzensalade bij, deze heb je ook in een handomdraai op tafel.
Wat heb je nodig voor 2 personen?
1 grote of 2 kleine aubergines
1 paprika (geel of rood)
4-5 teentjes knoflook
2 tomaten
1 blikje tomatenpuree
(olijf)olie
komijn, paprika poeder, peper, zout
koriander als garnering
Voor de linzensalade:
blikje linzen
tomaat
paprika
rode ui
citroensap
peper en zout
Verwarm je oven vast voor op 180 graden Celsius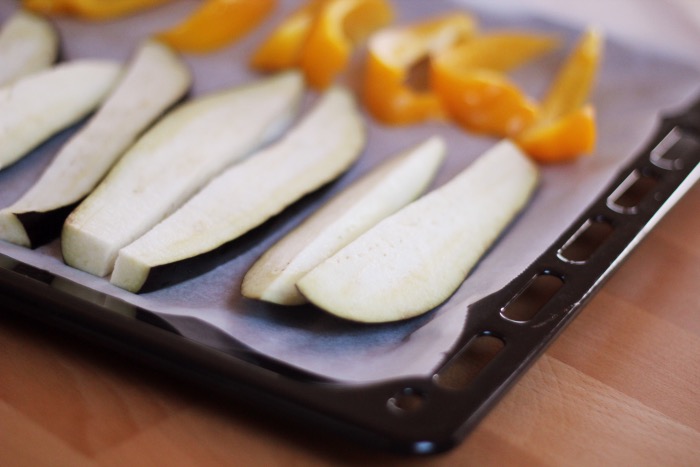 Op een bakplaat bedekt met een velletje bakpapier heb ik de aubergine, in plakjes gesneden, gelegd. Evenals de paprika.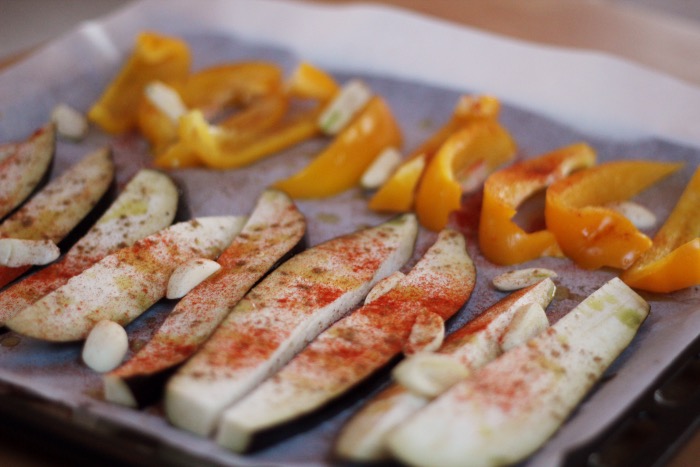 Besprenkel dit geheel met olijfolie, komijn, paprika poeder en de teentjes knoflook (in 2-3 reepjes gesneden per teentje). Dit gaat zo'n 30 mintuten in de oven, houd het goed in de gaten want het verschilt per oven hoe snel de aubergines gaat worden.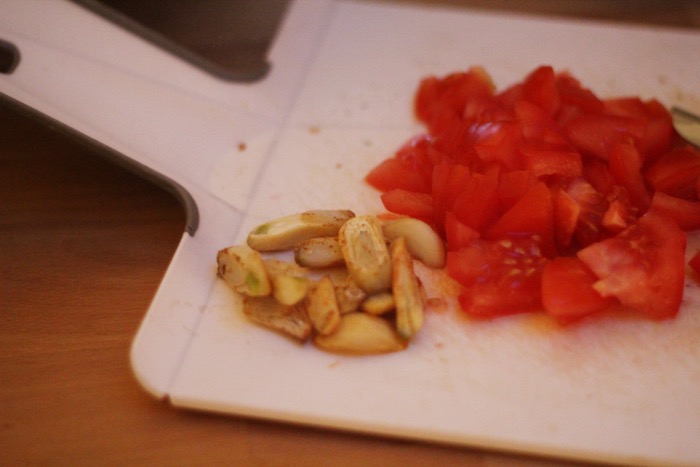 Wanneer de aubergine en paprika wat zachter zijn geworden (zie foto hieronder), haal je het geheel uit de oven, pik je de stukjes knoflook eruit en snijd je de tomaten in blokjes.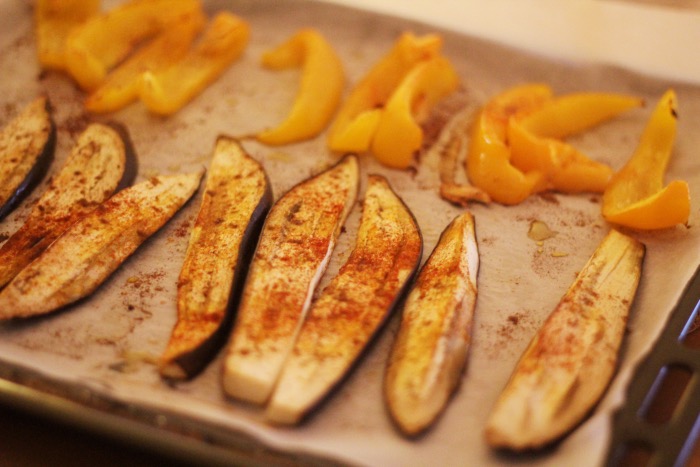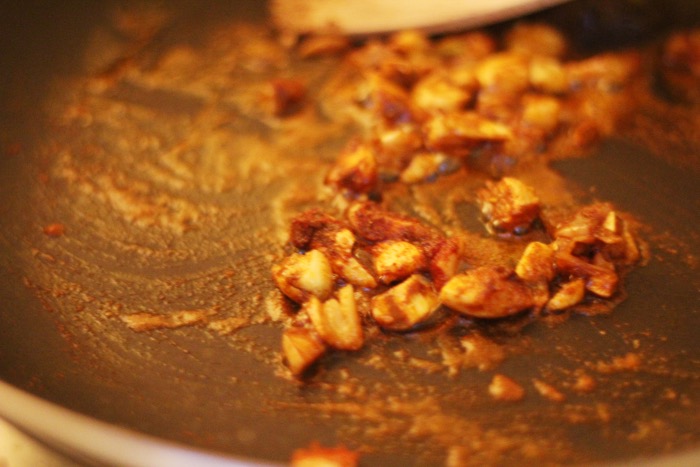 Verhit wat olie in een pan en doe daar de knoflook bij met aardig wat komijn en paprika poeder en een beetje peper en zout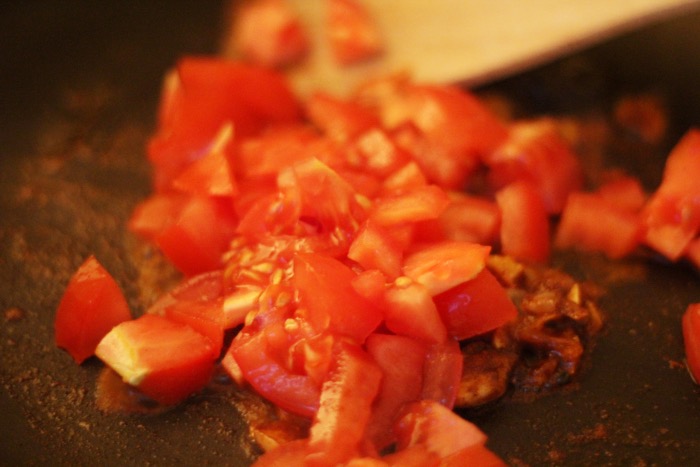 Na ongeveer een minuut doe je de blokjes tomaat erbij en bak je dit mee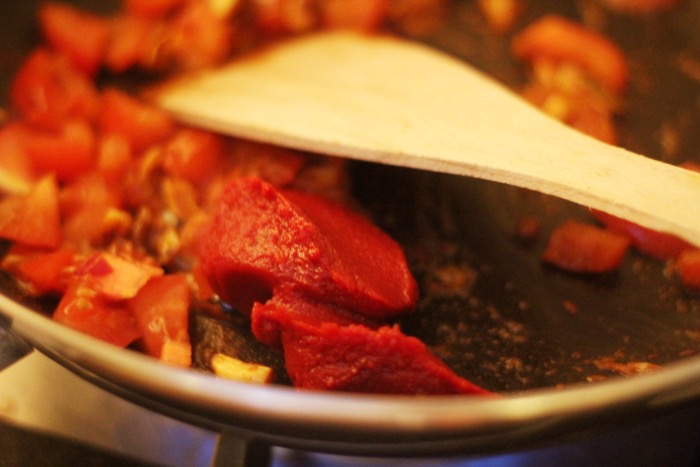 Na weer een minuutje gaat de tomatenpuree erbij, voeg eventueel wat water aan het geheel zodat het niet aanbrandt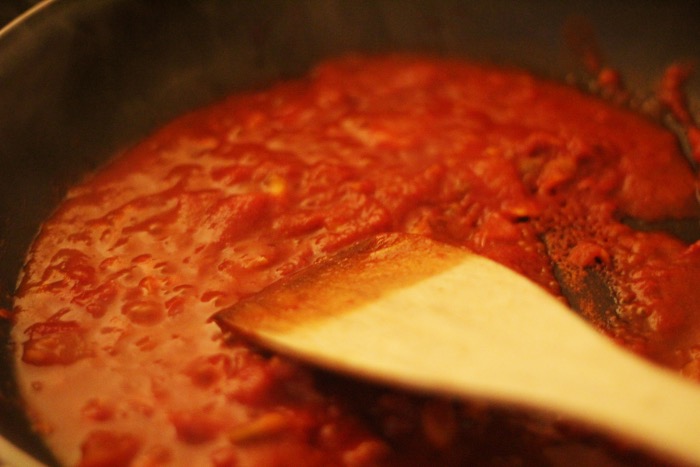 Als de saus wat dikker is geworden kun je er altijd nog extra kruiden bij doen als je wilt om het op smaak te brengen, daarna is het tijd om de aubergine toe te voegen!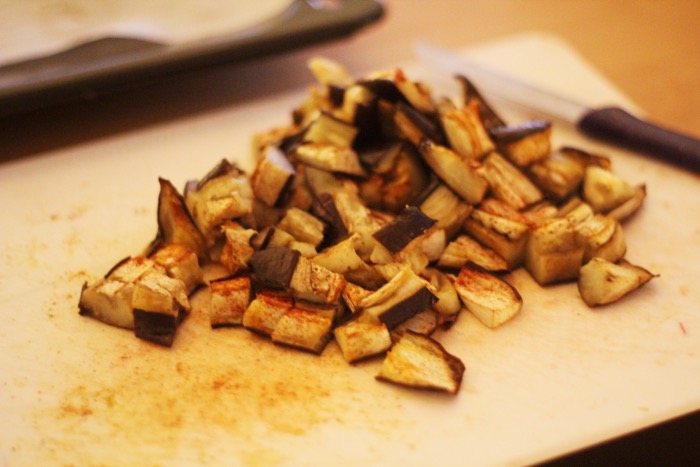 Snijd de aubergine in blokjes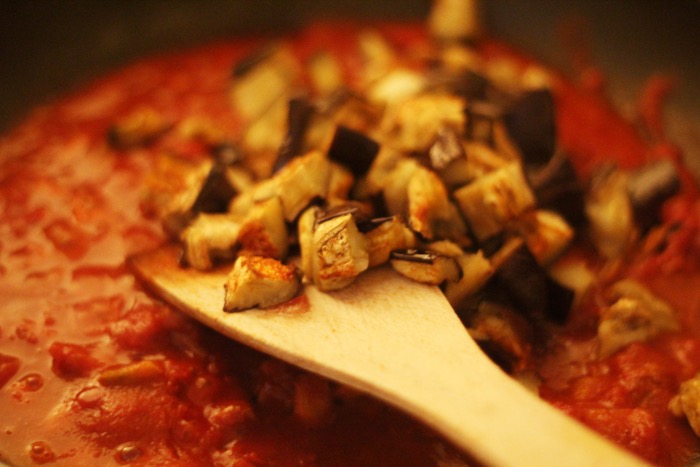 En doe het bij het mengsel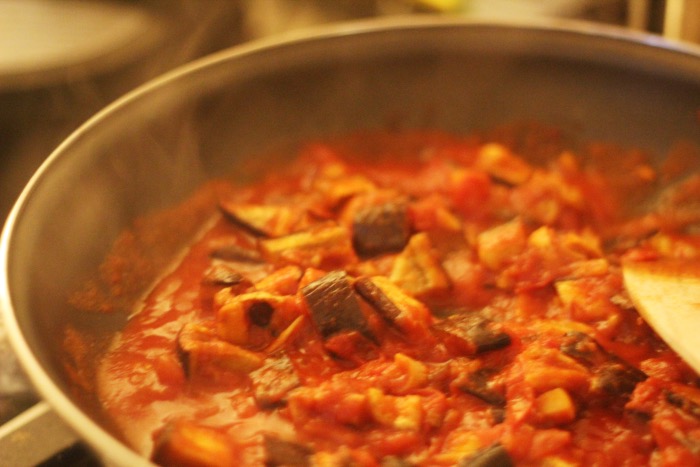 Dit is een goed ruikend prutje kan ik je vertellen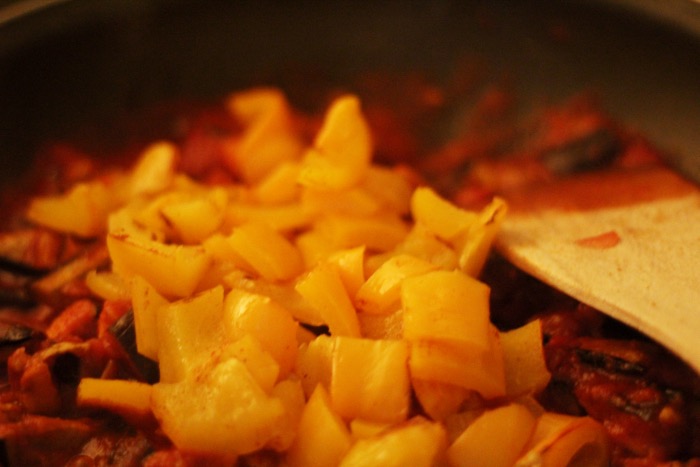 De paprika is ook in stukjes gesneden en kan erbij, laat dit geheel nog eventjes (2-3 minuten) gemengd op een laag vuurtje zodat alle smaken samen komen en haal het dan van het vuur.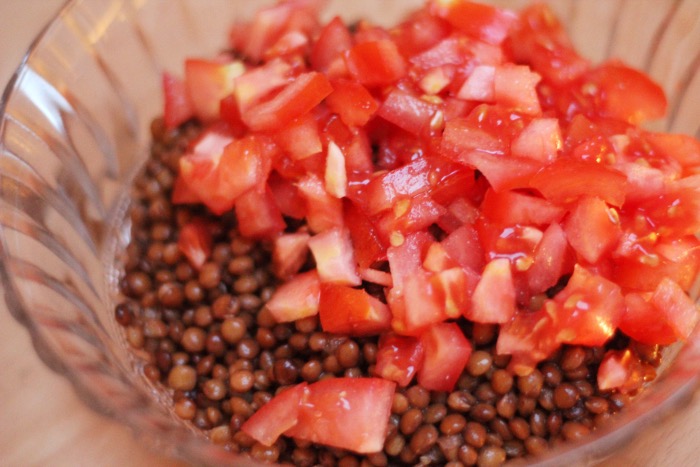 De salade is te simpel om te maken, het belangrijkste is dat je alles in hele kleine stukjes snijdt; tomaat, komkommer en rode ui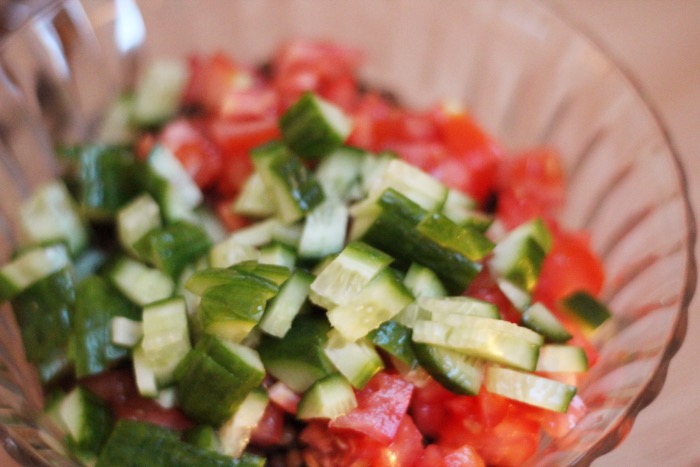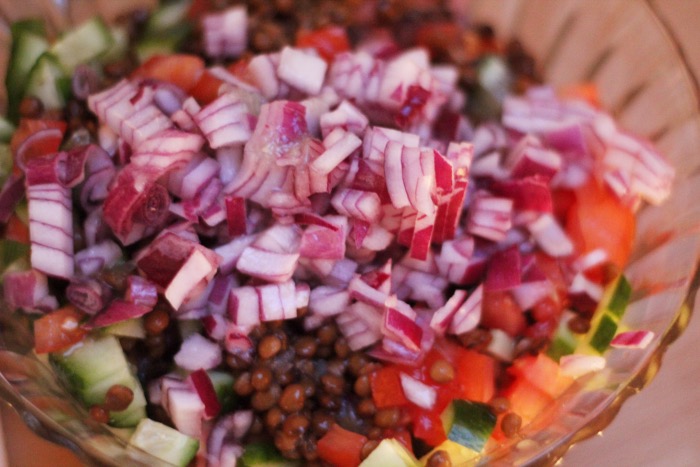 Hier gaat dan citroensap overheen (ik houd van veel, dus een hele citroen voor mij) en daarna wat peper en zout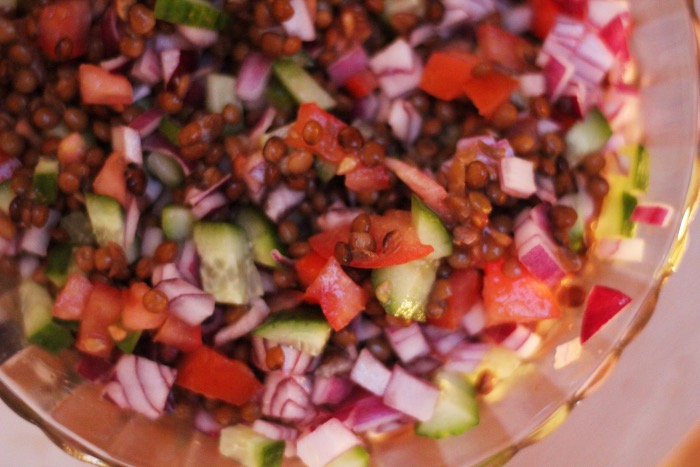 Meng het door elkaar en klaar!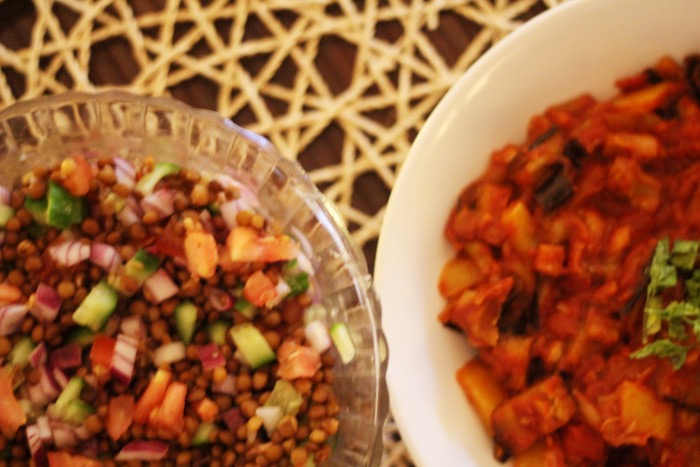 Dinner is served zullen we maar zeggen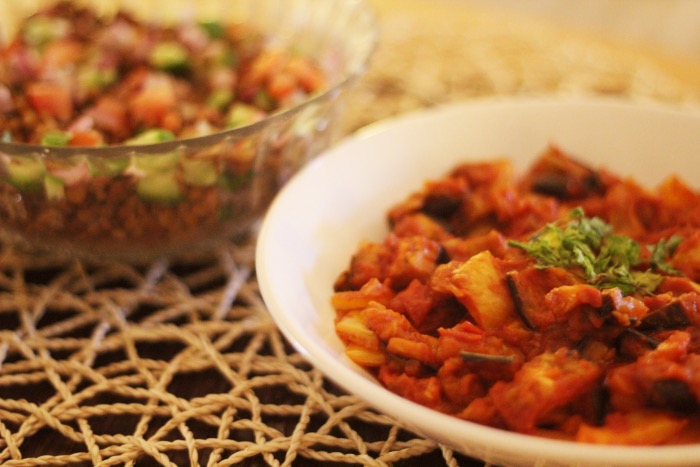 Je kunt ook wat brood gebruiken om te dippen in de aubergine 'saus', lekker!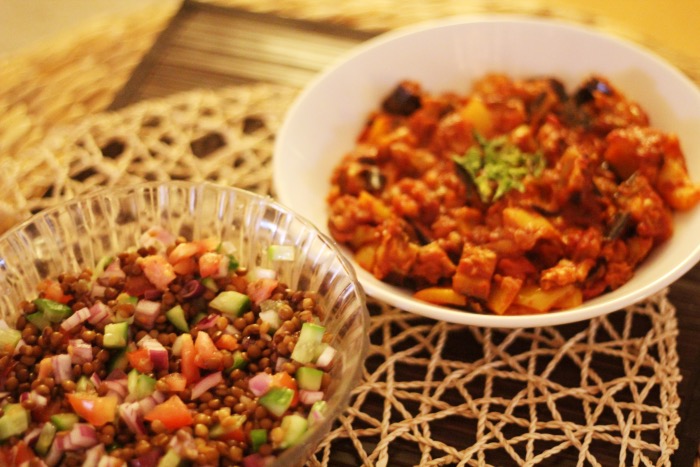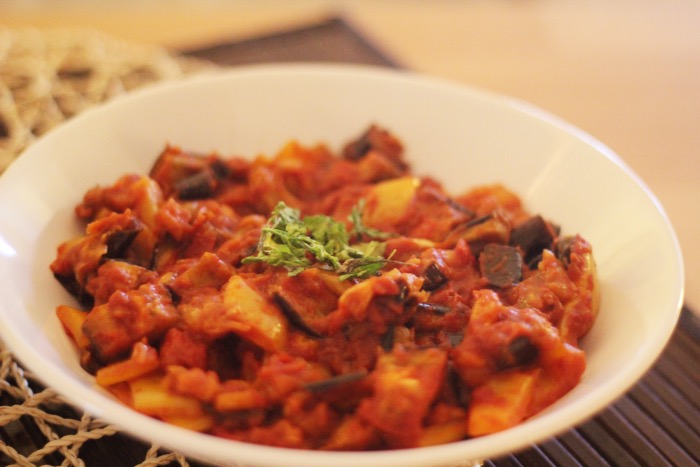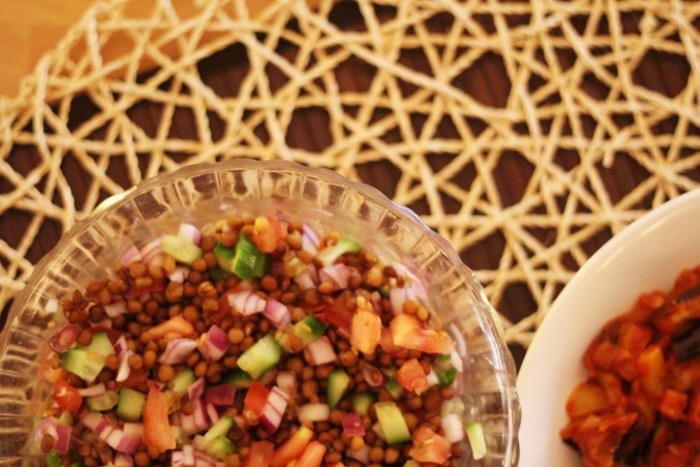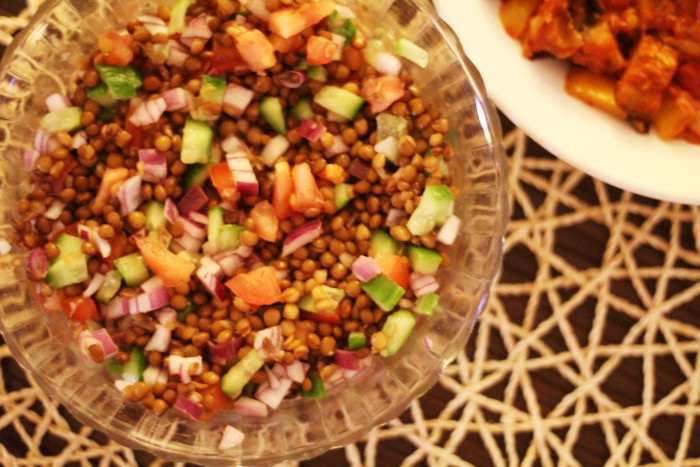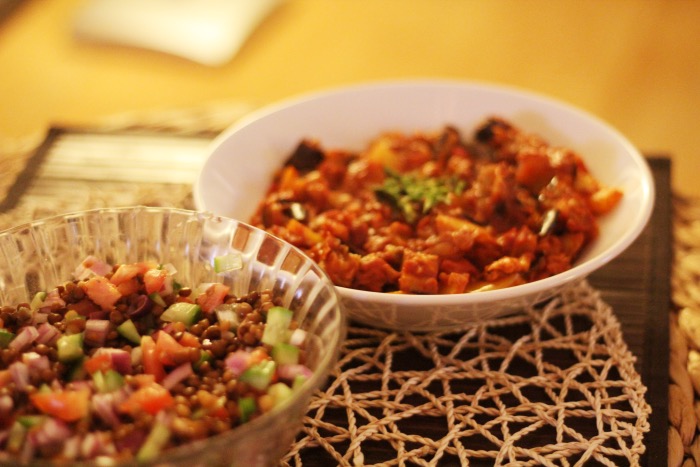 Eetsmakelijk!
Bewaar, Like, Tweet of Pin!