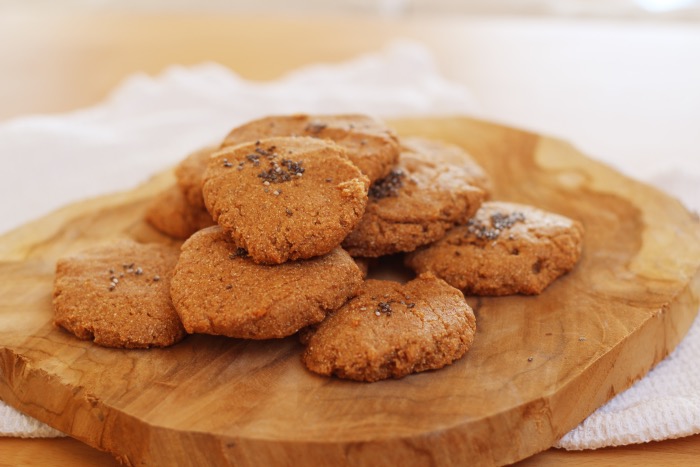 Jep het is eindelijk weer zover! Een recept voor zoetigheid en dan volgens de Teni standaarden. Wat zijn die? Nou, ik wil altijd wel een een recept posten die net anders is dan de "gewone" recepten met tarwebloem, tafelsuiker, boter etc. Daar zijn er namelijk talloze van en ik vind het steeds een uitdaging om dit soort recepten te maken die nog lekker zijn ook 🙂 Bij deze dus de pindakaas koekjes! Let op, ze zijn niet knapperig, maar wel lekker zacht 🙂
Disclaimer: met suikervrij bedoel ik zonder tafelsuiker. Ik ga niet voor de honderdste keer uitleggen hoe dit zit/hoe ik mijn titels in recepten bepaal etc. Zoek gerust op de term "suikervrij" rechtsboven op mijn site en je komt allerlei artikelen tegen waarin ik haarfijn uitleg waarom en wat ik suikervrij noem. 🙂 Op naar het recept!
Wat heb je nodig voor 12 koekjes?
1 rijpe banaan
3 eetlepels pindakaas
1 eetlepel ahornsiroop (of andere zoetmaker)
150 gram amandelmeel / kamutmeel / kastanjemeel
halve theelepel bakpoeder
chia zaadjes ter decoratie
Verwarm de oven voor op 170 graden Celsius.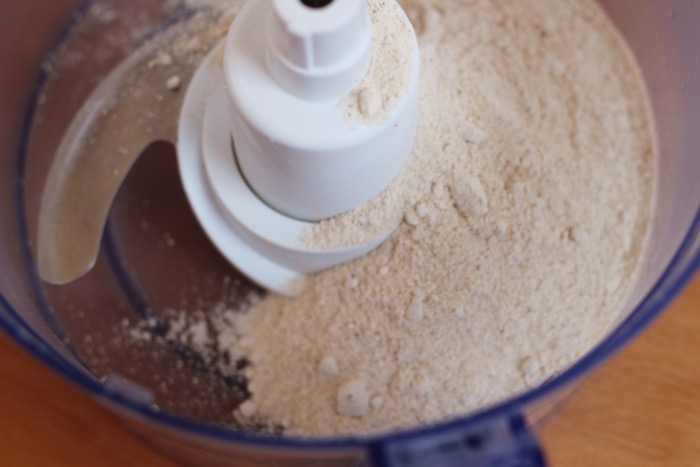 Eigenlijk is het heel simpel, doe alle ingrediënten bij elkaar in de keukenmachine en zet hem aan, lol.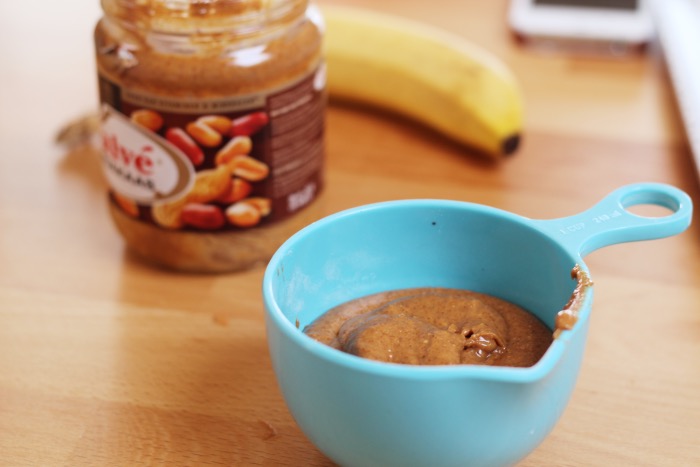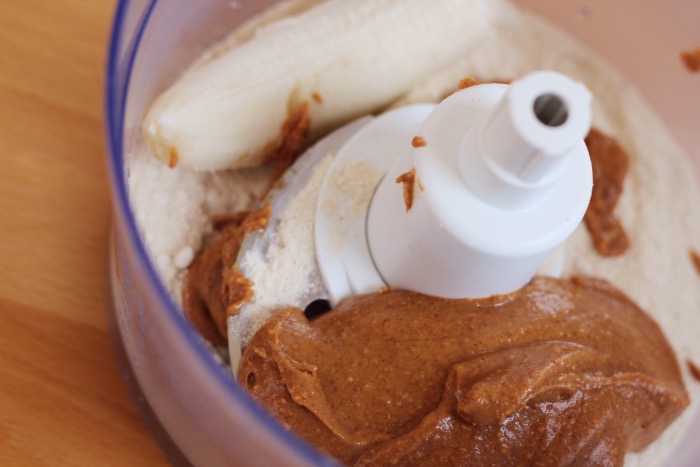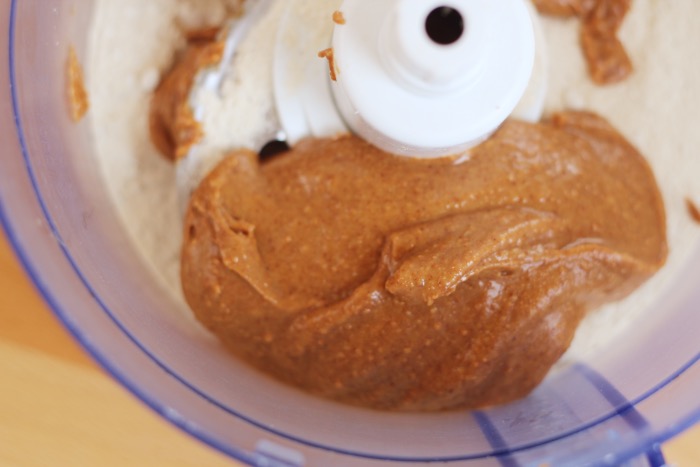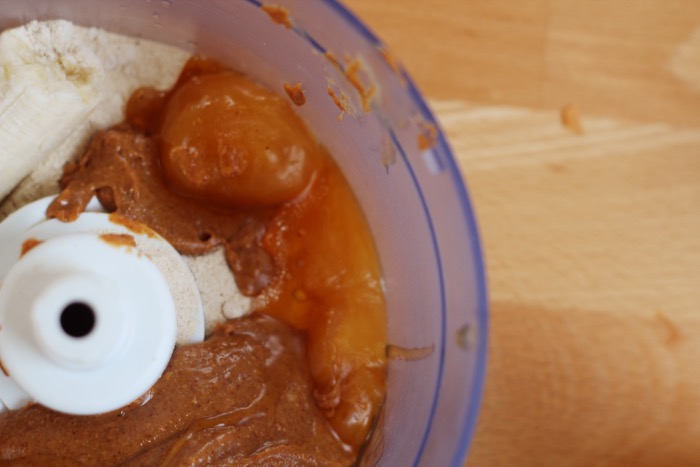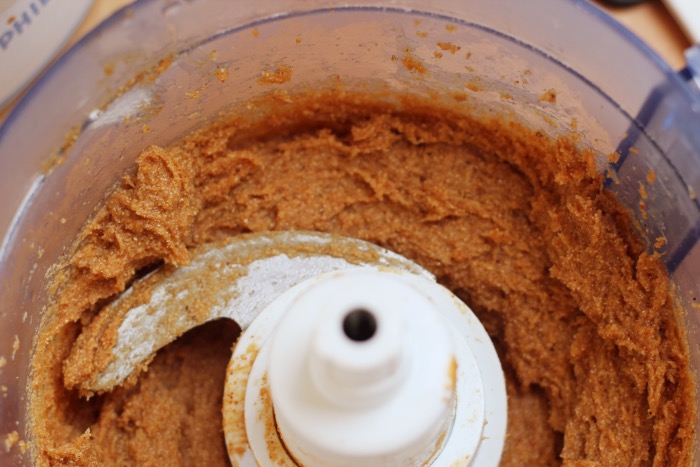 Deze plakkerige structuur is perfect!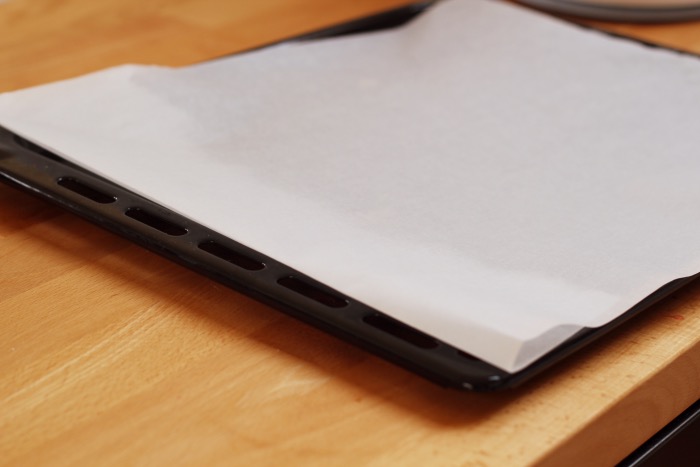 Velletje bakpapier op de ovenplaat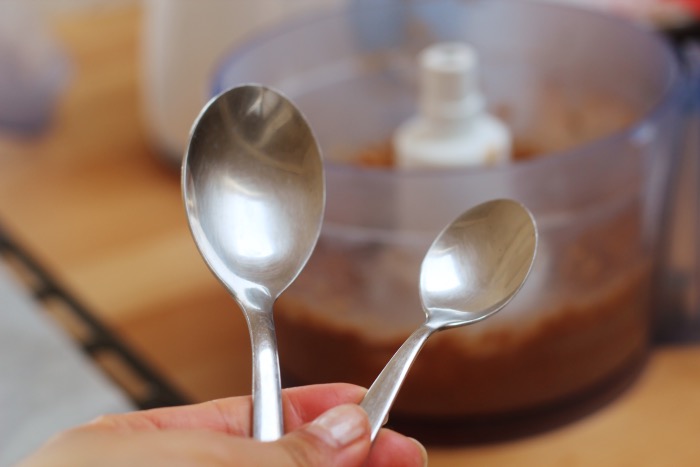 En omdat "het deeg" zo vreselijk plakkerig is gebruik ik twee lepels. Een eetlepel om mee te scheppen en een theelepel om het uit de eetlepel en op de bakplaat te krijgen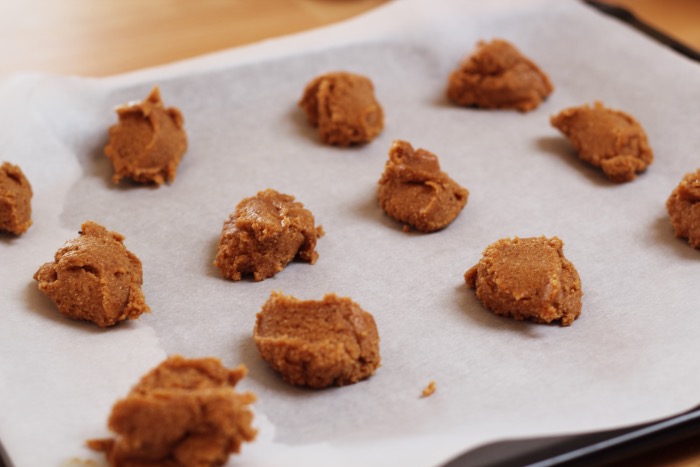 Het enige dat je dan nog met je handen dient te doen is het platdrukken, zo bespaar je één en al plakkerigheid aan je handen.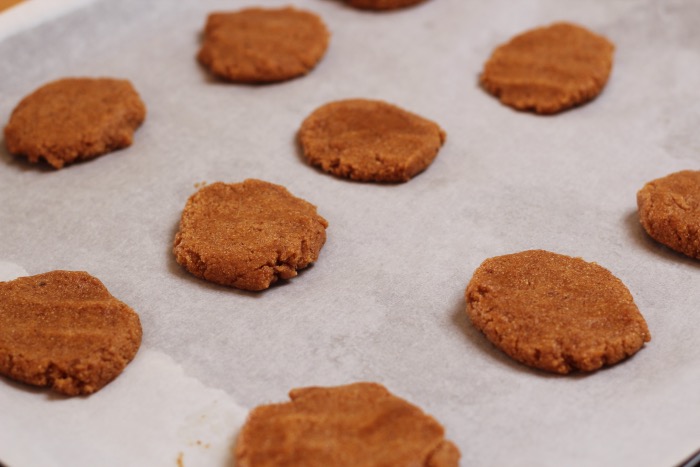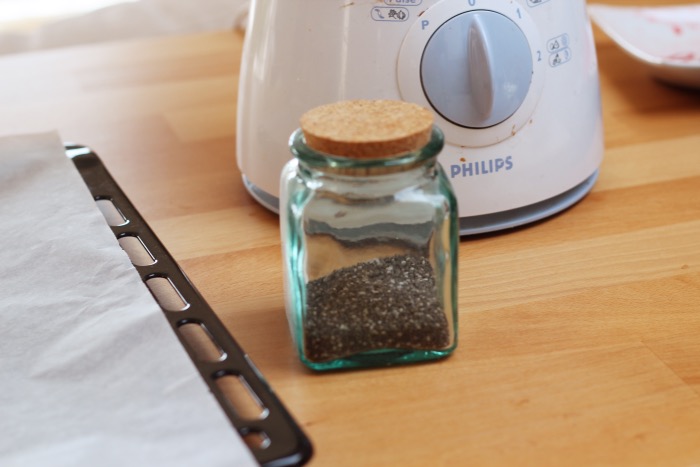 Chia zaadjes, puur ter decoratie. Je kunt ook iets anders gebruiken hoor.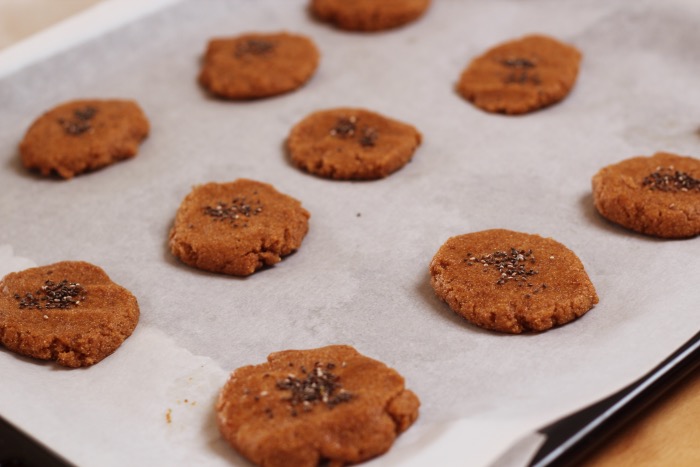 Duw ze wel een beetje in de koekjes, anders vallen ze er af nadat ze de oven uit zijn gekomen (kuch, zoals bij mij).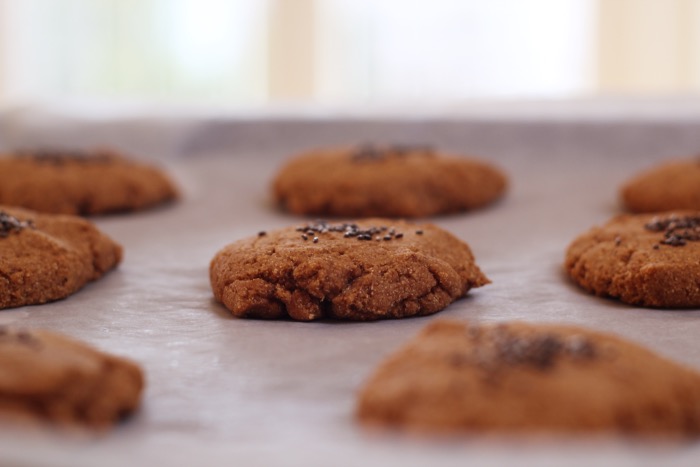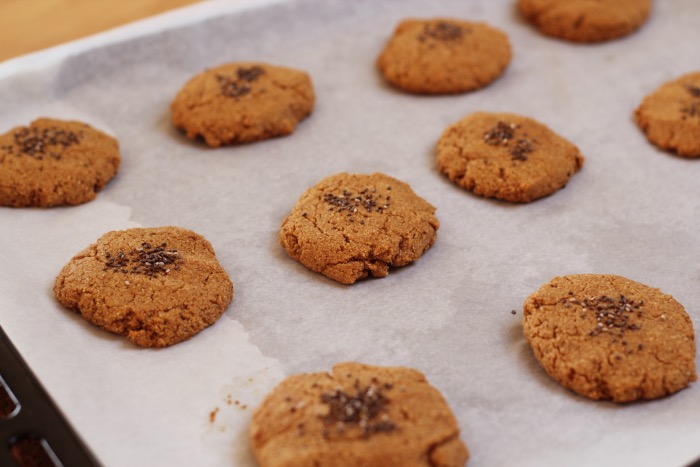 Na 15 minuten in de voorverwarmde oven zijn de koekjes klaar! Laat ze niet te lang in de oven staan, anders krijgt de pindakaas een beetje een bittere smaak.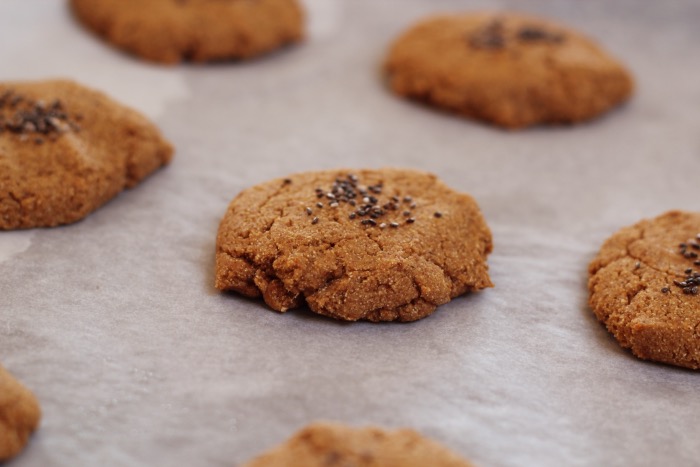 Ik adviseer je om de koekjes te verplaatsen naar een koude ondergrond, dan koelen ze sneller af.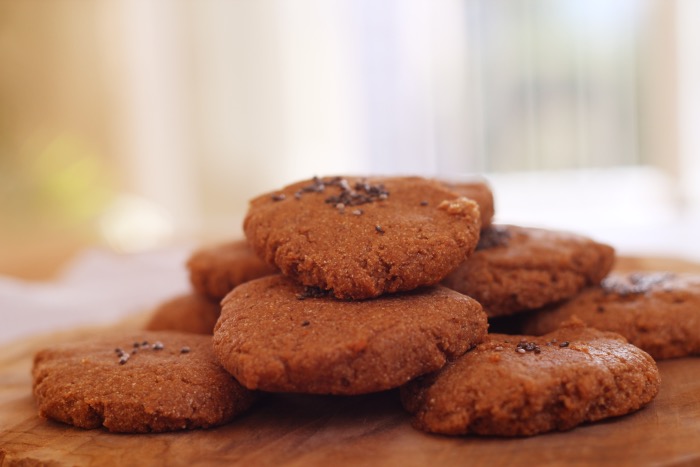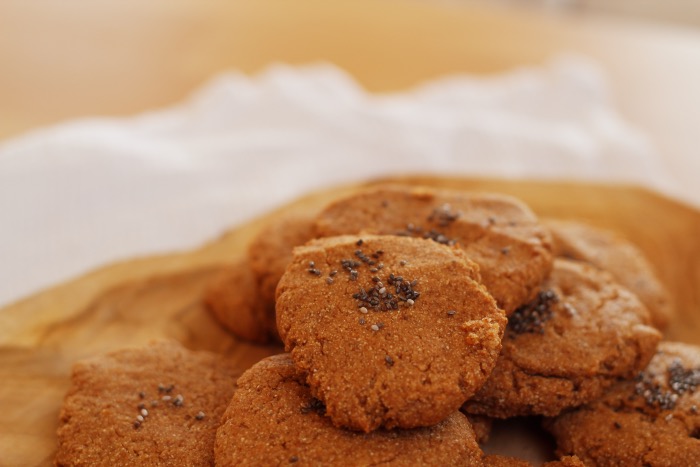 Vol voedingsstoffen, goede vetten en zoetheid uit een banaan en een klein beetje ahornsiroop (of honing of wat je maar wilt). Helemaal verantwoord dus, haha.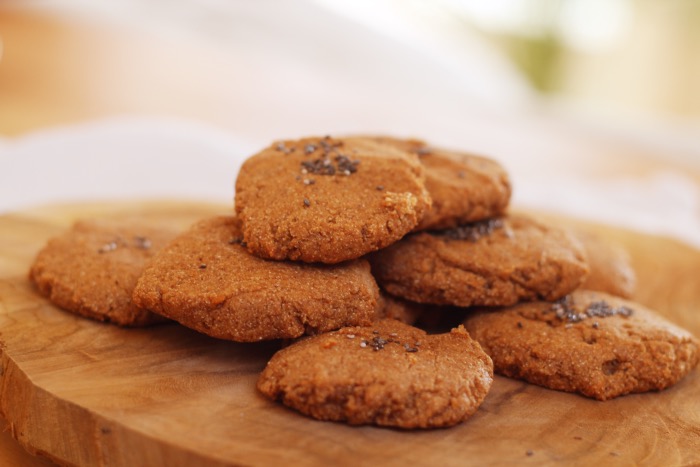 Smakelijk!
Bewaar, Like, Tweet of Pin!