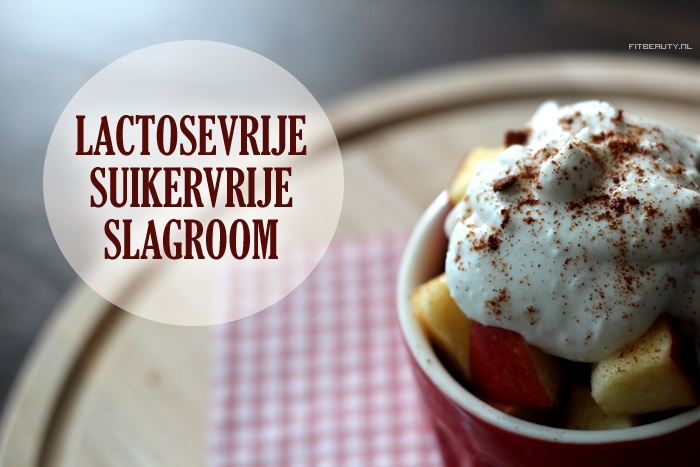 Slagrooooooom!! Ik ben er gek op! Vooral bovenop de cappuccino of zelfgemaakte ijskoffie. Dit is een variant zonder geraffineerd suiker en zonder koemelk. Superhandig voor mensen die dus lactose intolerant zijn en/of even wat minder geraffineerd suiker willen eten.  
Wat heb je nodig?
1 blik kokosmelk (geen light) die minimaal 8 uur in de koelkast heeft gestaan
1 eetlepel honing / maple syrup / dadelstroop / andere zoetstof.
Hoe simpel kan het zijn? Dat is het!
En mocht je nu denken: SUIKER IS SUIKER, ook in honingvorm. Ja,  ik hoor je, lees dit artikel even: "Je recept is niet suikervrij!"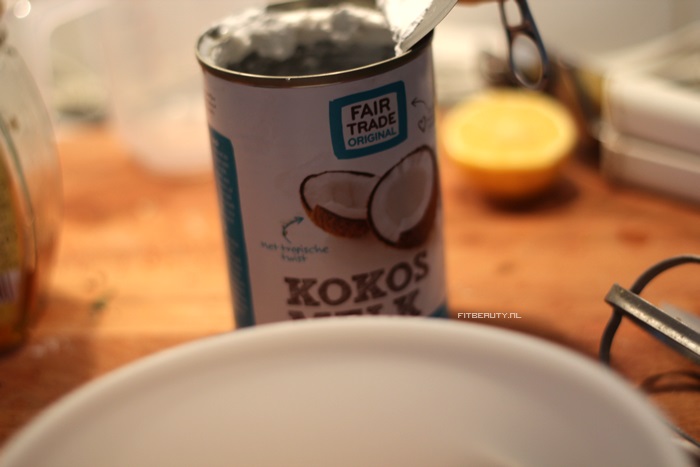 Dit is de kokosmelk die ik gebruik die het gewenste resultaat geeft. Er zijn een hoop varianten van kokosmelk die een veel dunnere consistentie hebben en dus niet volvet zijn waarbij het niet werkt. Het is namelijk de bedoeling dat wanneer je het een nacht (8 uurtjes) in de koelkast hebt laten staan en je het open maakt, het bovenste gedeelte "creme-achtig" is en het vloeibare onderin zit. Het bovenste gedeelte heb je nodig voor het maken van de slagroom.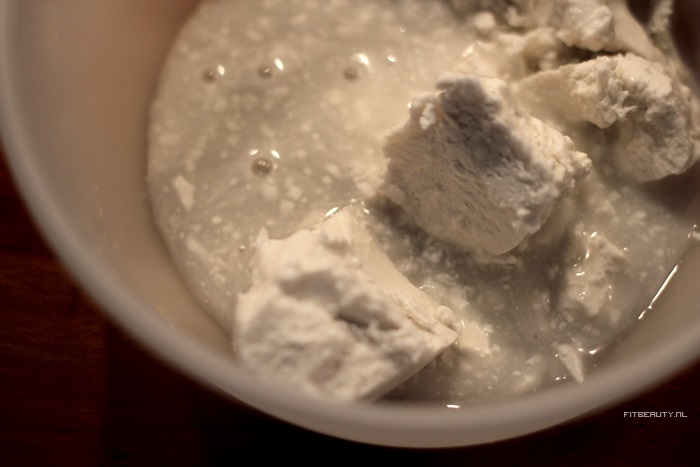 Haal het harde gedeelte eruit met een lepel, er zal wat kokosmelk meegaan. Dat is niet erg, dat is juist goed!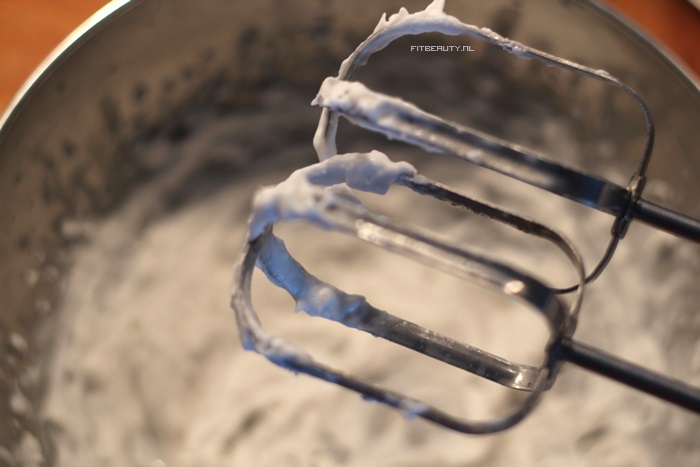 Laat de mixer zn werk doen! Even 1 minuutje mixen.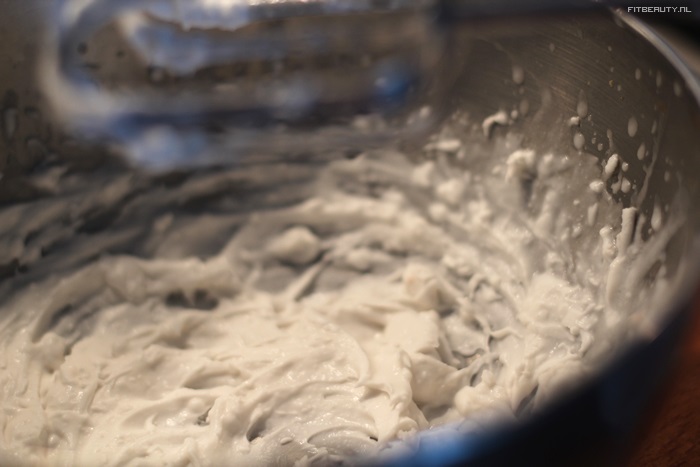 Als het een klein beetje luchtig begint te worden (het wordt niet héél luchtig) kun je de honing/agave/maple syrup toevoegen.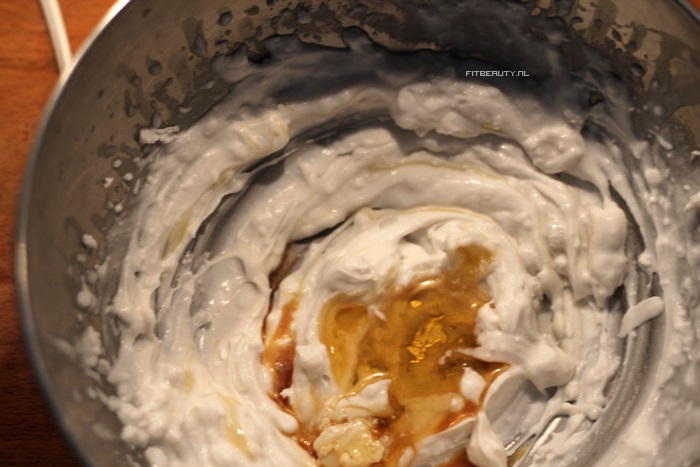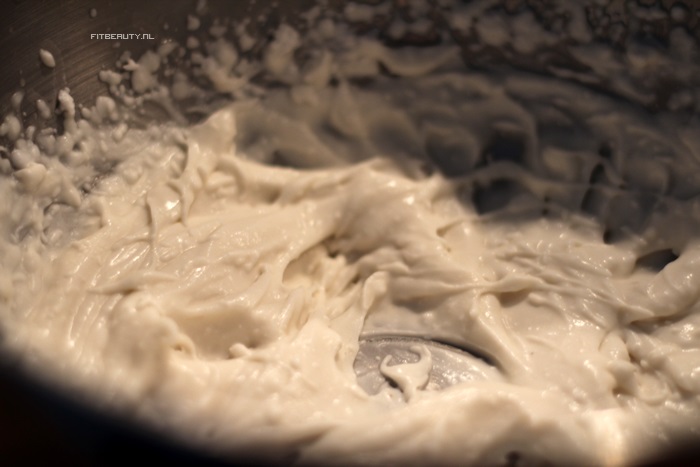 Nogmaals mixen! Zet het vervolgens nog even in de koelkast zodat het wat kan opstijven. Een half uurtje is voldoende.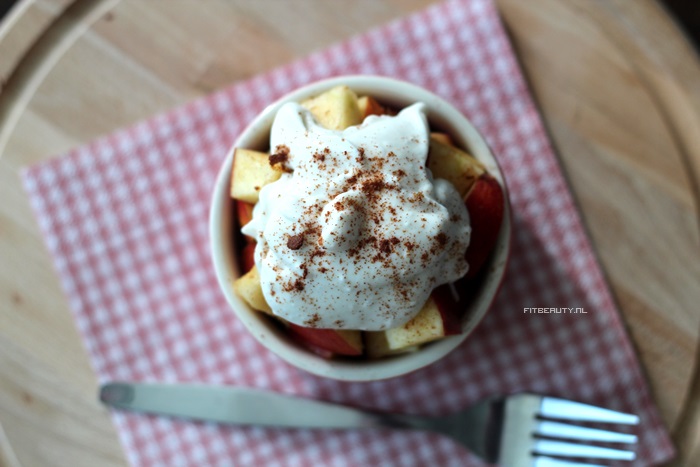 Dit was een heerlijke snack, stukjes appel met zelfgemaakte slagroom en wat kaneel bovenop.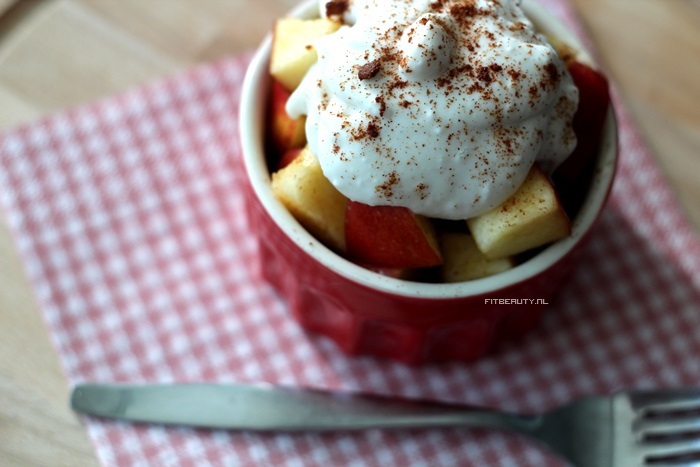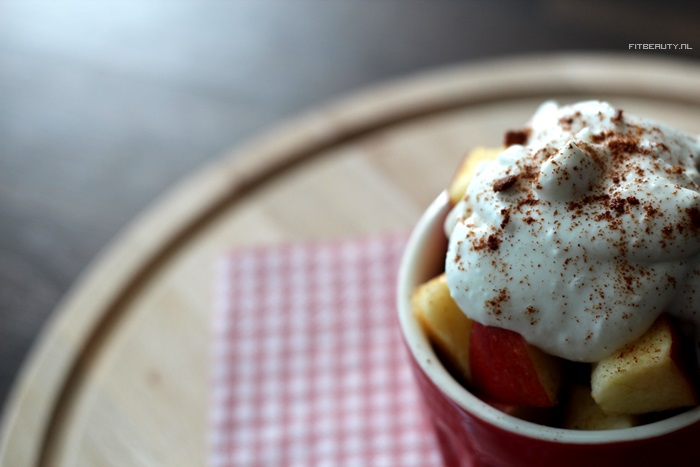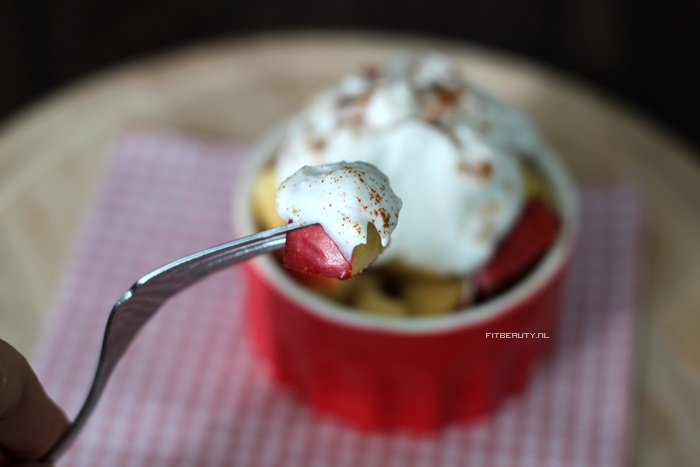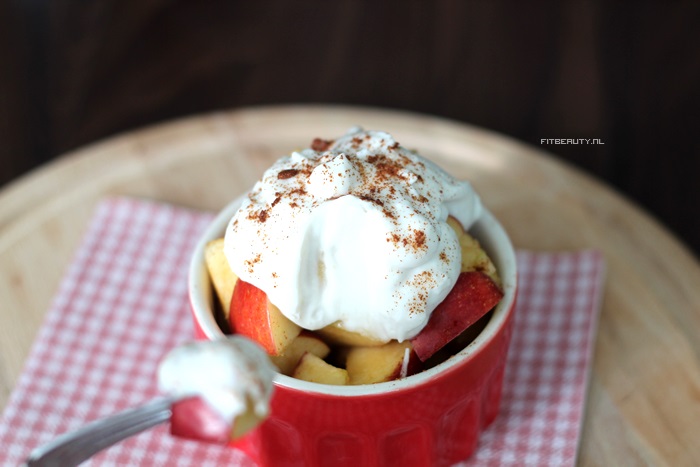 Smakelijk!
Bewaar, Like, Tweet of Pin!