Hoe krijg je je kids aan het gezonde voedsel? Groente is al vaak "bah" omdat het er raar uit ziet of omdat het de naam "groente" heeft. Er zijn een hoop leuke trucjes om je kinderen tóch gezond te laten eten zonder dwang! Haha. En dan bedoel ik vooral jonge kinderen, over tieners niets gezegd! 
Ontbijt met een chocolade milkshake!
Whaaaat? Chocolade als ontbijt? Je kids zullen van je houden! Het enige wat jij hoeft te doen is het klaar te maken waar ze niet bij zijn natuurlijk. Bevroren banaan, dadels, cacao poeder en een beetje plantaardig melk en klaar is kees! Een vergelijkbaar recept vind je hier!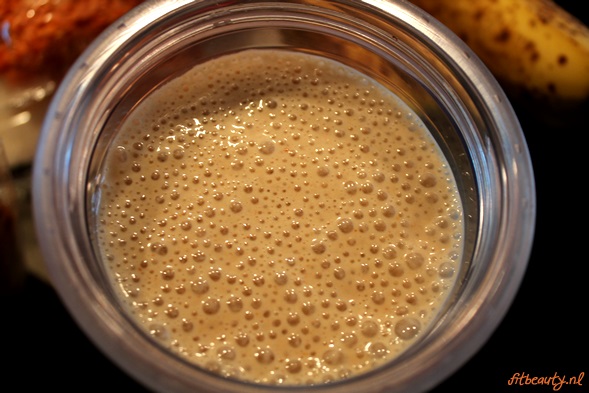 Maak zelf fastfood
Het is altijd gezonder om zelf je eten te bereiden, zelfs als het om hamburgers, patat, pizza of koekjes gaat. Dus maak een pizza of hamburgers met patat voor een avond in plaats van te bestellen! Neem hier natuurlijk de tijd voor (aardappelen snijden, pizzadeeg maken) en misschien is het zelfs leuk als de kinderen mee kunnen helpen!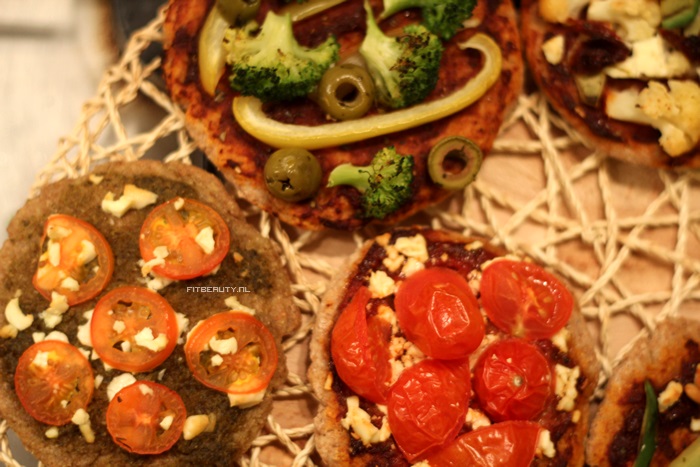 Bevries gepureerd fruit in ijsvormpjes
Oftewel: maak zelf ijsjes van fruit! Vele malen gezonder dan bakken schepijs of kant-en-klare ijsjes die vol toegevoegd suiker zitten. Gepureerde mango, ananas of bosbessen zijn heerlijk als je ze hebt ingevroren. Voeg desnoods wat honing/agave siroop toe om het wat zoeter te maken. Dit is een lekker recept voor mango ijsjes!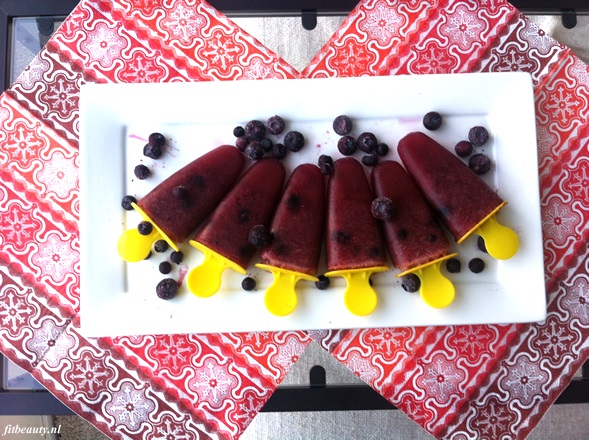 Maak gezonde snacks heel schattig
Onweerstaanbaar voor je kinderen als je hun snacks op deze manier opdient. Natuurlijk kost het wat tijd, maar het levert ook wat op!
Hoe schattig is deze peer?! Kijk voor meer inspiratie op deze site, echt geweldig! Zelfs ik zou het geweldig vinden om deze snacks te eten, wat een feest!
Zeg hoe lekker het eten is in plaats van hoe gezond het is
Een kind kan niks maken van de term "gezond". Ja en? Wat voelt hij/zij ervan dan? Zelfs volwassenen raken niet overtuigd als iets alleen maar gezond is. Het moet ook lekker zijn. Dus benadruk vooral de lekkere smaak en niet het feit dat het gezond is. "Gezond" werkt vaak juist averechts.
Vergeet ook niet ZELF gezond te eten
Je bent nou eenmaal het belangrijkste voorbeeld. Heel goed dat je je kinderen gezonder wilt laten eten, maar als ze jou met repen chocolade of zakken chips voor de televisie zien en het zelf vervolgens niet mogen, is dat natuurlijk heel krom. Er moet natuurijk altijd een balans zijn tussen af en toe niet gezond eten en vaak wel, probeer daarin het goede voorbeeld te geven.