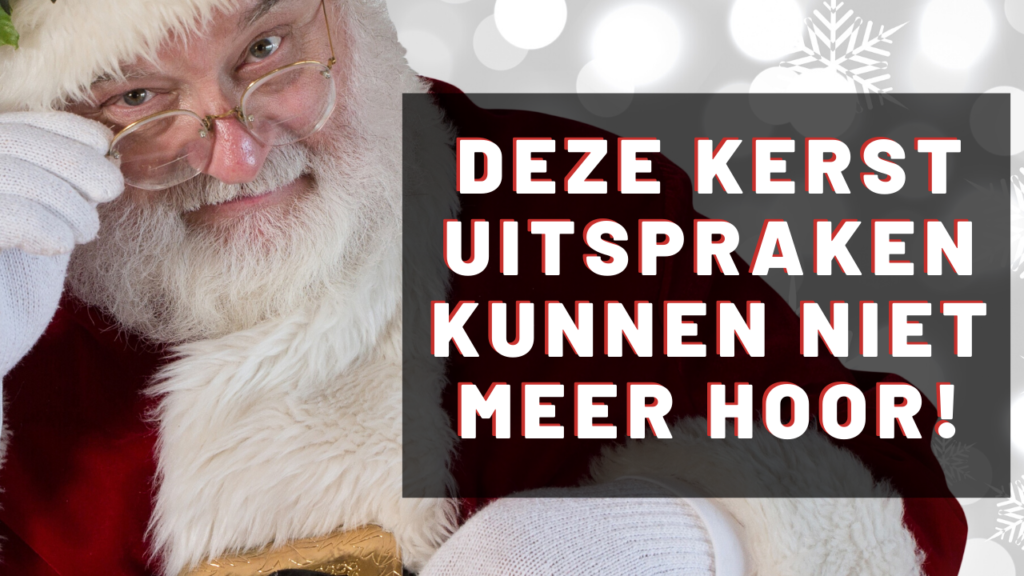 Het is niet leuk, het is stom en ik wilde er een artikel over schrijven. Misschien een beetje met een knipoog want ja, niet iedereen hoeft zo te genieten van kerst als ik. Niet iedereen hoeft dezelfde mening te delen als ik. Maar toch kan het leuk zijn om zo'n lijstje door te lezen. Zie het als een 'snack artikel' en misschien vind je iets wel herkenbaar!
"Mensen die niet in Jezus geloven mogen geen kerstmis vieren!"
Iedereen mag vieren wat hij/zij wil natuurlijk. Dit feest stamt voort uit het verhaal uit de bijbel, wat het initieel een christelijk feest maakt. Maar als anderen het, zonder de geloofsovertuiging, willen vieren – ga je gang! We kunnen wel wat meer positiviteit gebruiken in de wereld door het vieren van een feest bijvoorbeeld.
"Kerst is commercieel"
Dit is weer de andere kant ervan. Dit soort uitspraken hoor je ook tijdens Valentijnsdag en Halloween. Maar natuurlijk wordt het commercieel, omdat mensen zich graag willen omringen met het gevoel, de sfeer en alles wat erbij hoort. Als bedrijven producten maken waar mensen blij van worden rond die tijd, dan wordt dat gekocht. Omdat het zoveel wordt gekocht (want er is dus vraag naar) wordt het elk jaar groter gepromoot.
Los daarvan vind ik als je dit soort uitspraken doet je beter af bent in een hut ergens in the middle of nowhere omdat je dan pas écht niet beïnvloedt wordt door commercie. Alles is commercieel om ons heen, niet alleen kerstmis. Het is aan jou om er principieel iets wel of niet mee te doen, maar er niet over te klagen.
"Kerst is stressvol omdat ik elk jaar dikker wordt in deze tijd"
Kerst is niet stressvol om die reden, jij maakt het stressvol om die reden. Je hoeft niet 'dikker' te worden, al zou ik zelf een ander woord gebruiken dan 'dik'. En als je dat wél wordt vind ik dat niet eens heel gek, dat betekent dat je iets goeds doet: driedubbel extra genieten! Het 'probleem' is dat je denkt dat die kilo's er nooit meer af komen.
Het is niet erg om af en toe wat aan te komen. Als je je daar niet lekker bij voelt, dien je te begrijpen en te realiseren dat je dit er ook weer af kunt krijgen. Het is niet het einde van de wereld als je het zo bekijkt. Maar omdat je er zo krampachtig mee om gaat of over denkt, worden die kilo's vaak hardnekkig. Realiseer je dus: het is oké om wat aan te komen als je geniet van al het lekkers, je kunt het er ook weer aftrainen de weken erna.
Hopelijk een kleine extra reminder om wat relaxter te zijn deze dagen en volop te genieten!