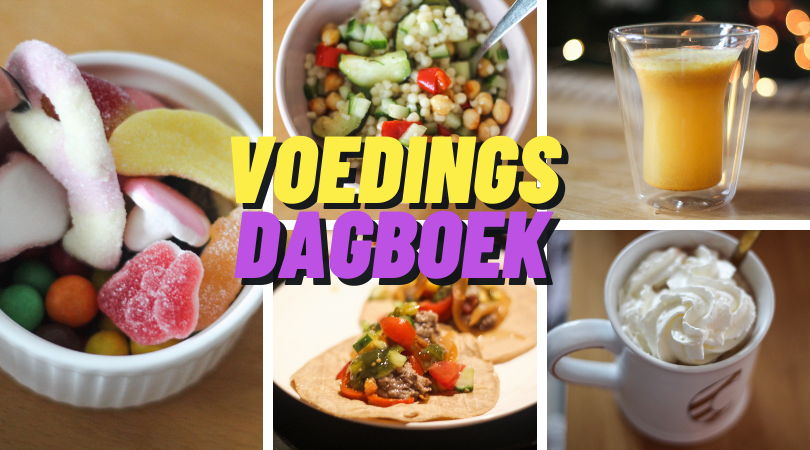 Tijd voor het één na laatste voedingsdagboek van 2020! Dit is wat ik de afgelopen tijd heb gegeten 🙂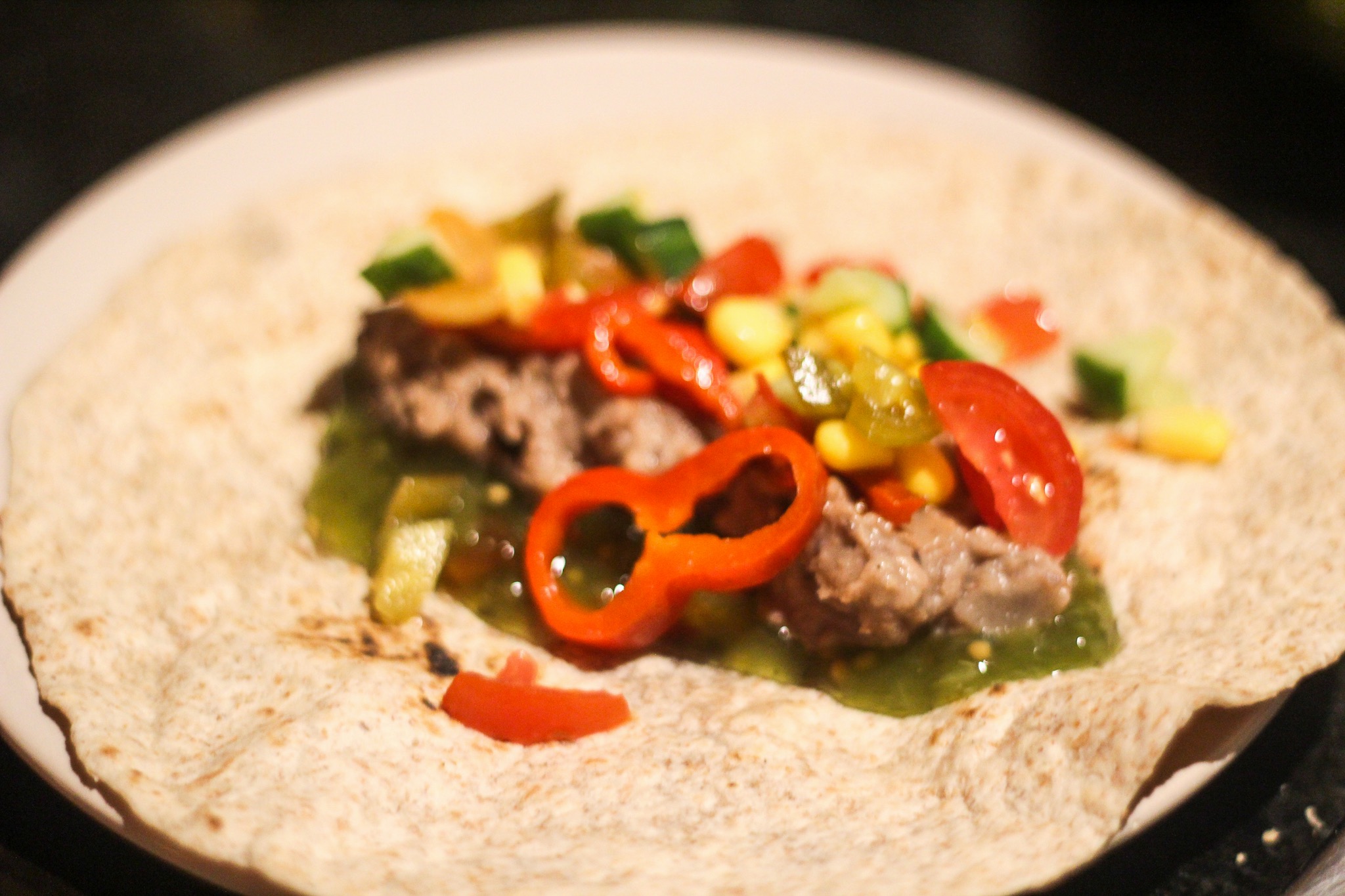 Mexicaanse avond met Boy waar we allemaal random sausjes en potjes hebben gekocht bij de Albert Heijn XL met Mexicaanse ingrediënten. Ik vond ze allemaal echt heerlijk. Hier zie je refried beans (dat bruine) met een jalapeño relish, gerookte zoete uien, jalapeño's en een zelfgemaakte salsa.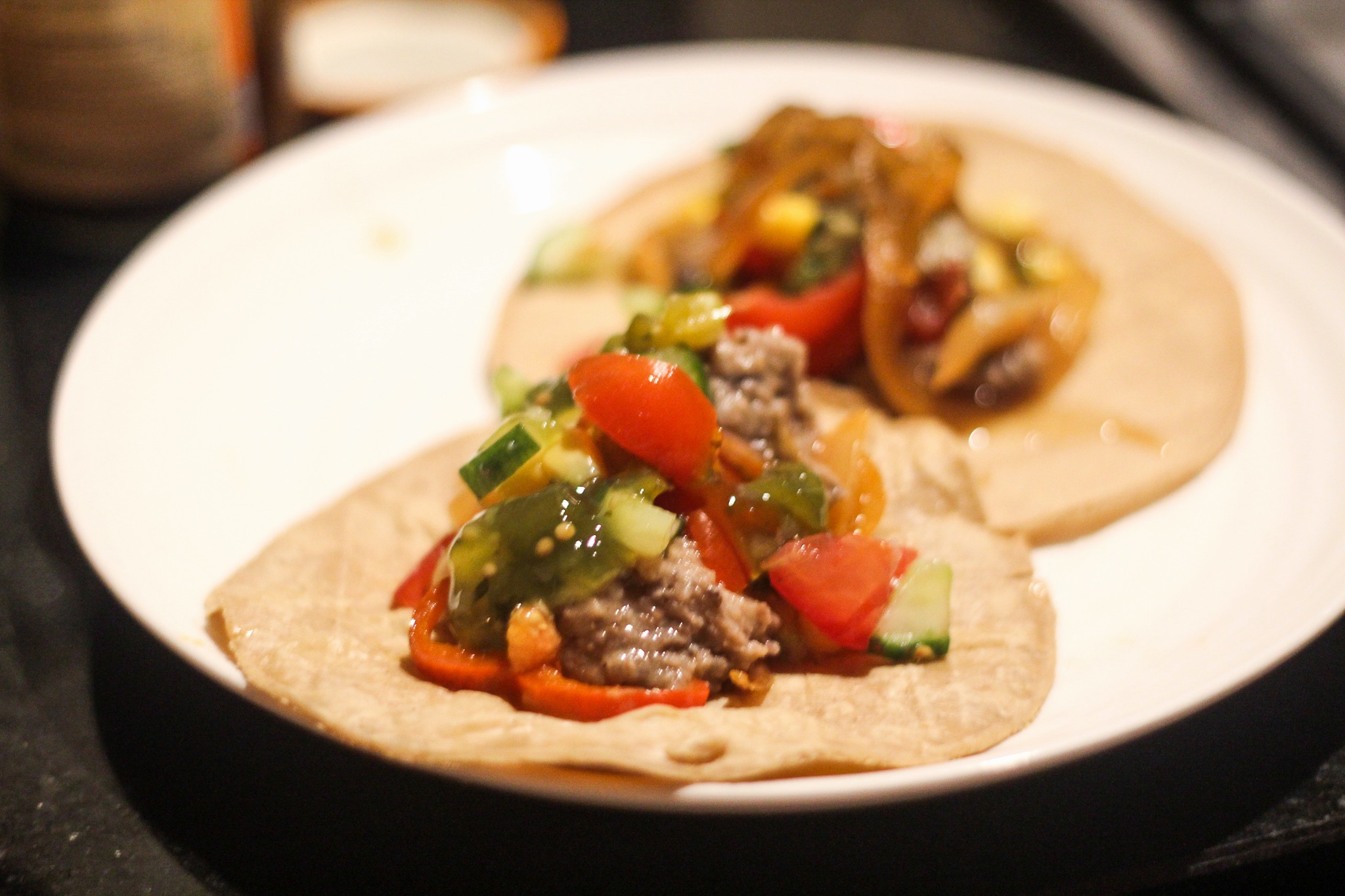 Ook kochten we maïs taco's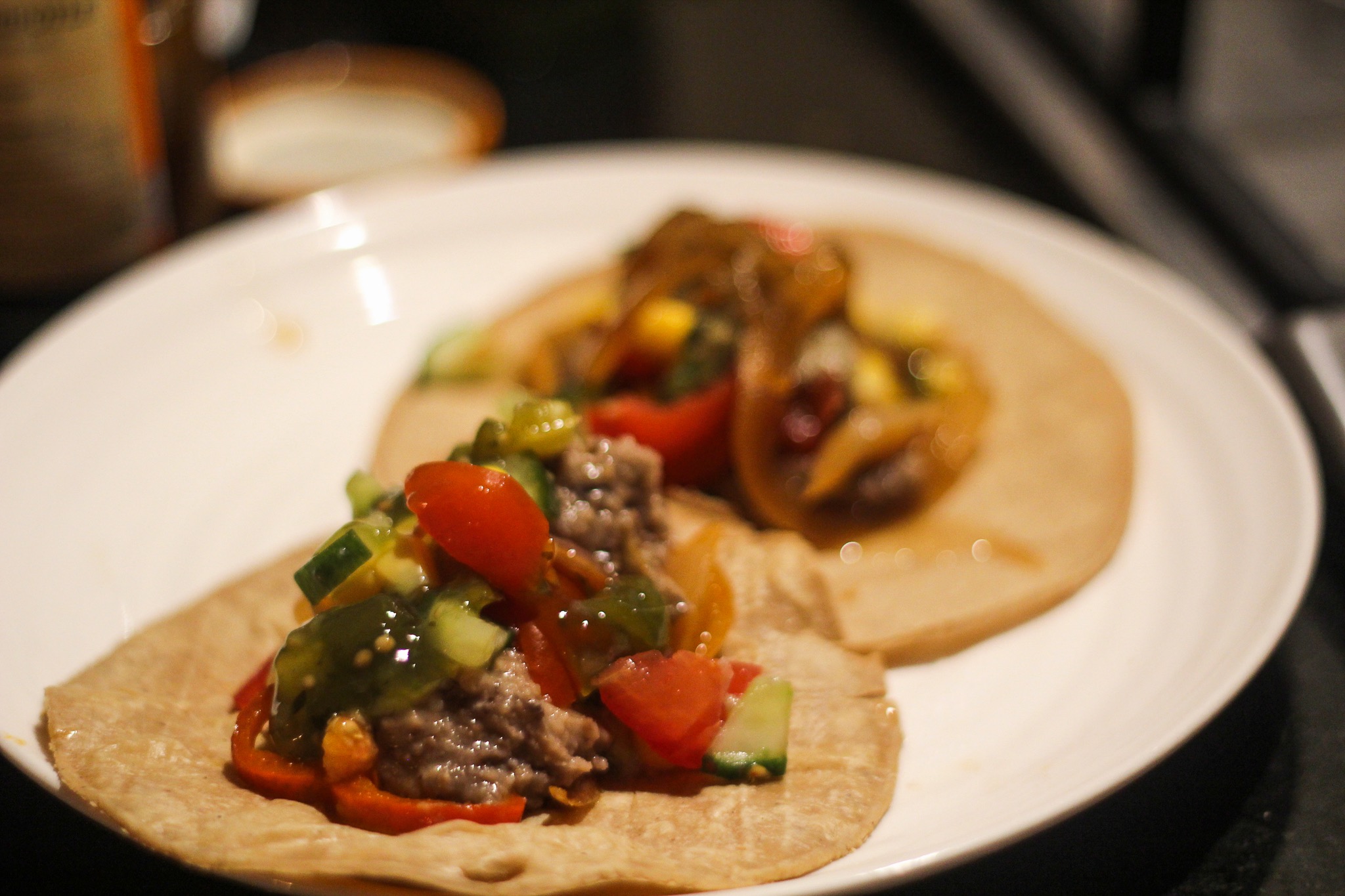 Jum!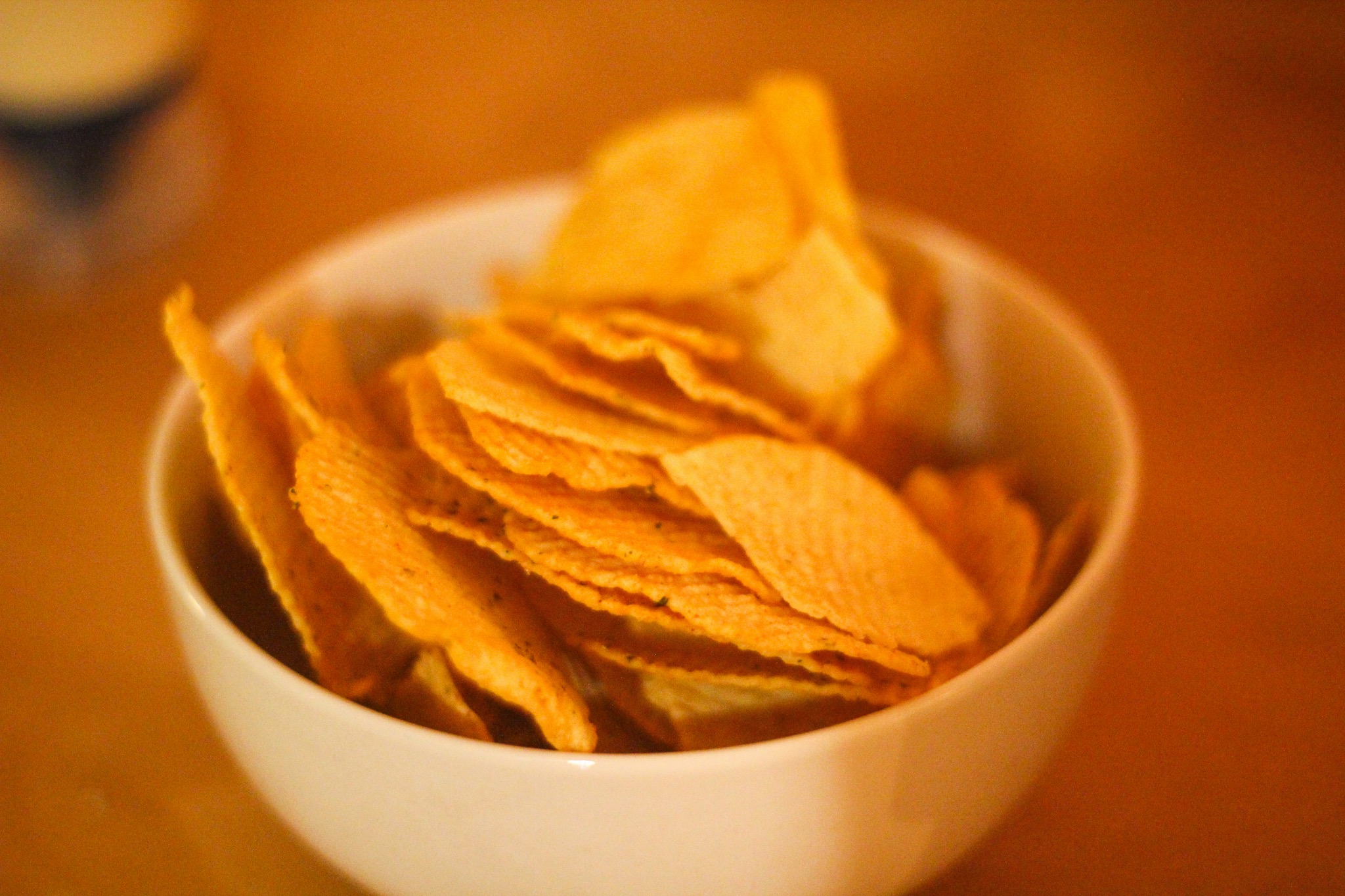 Oven baked chips (paprika), altijd lekker!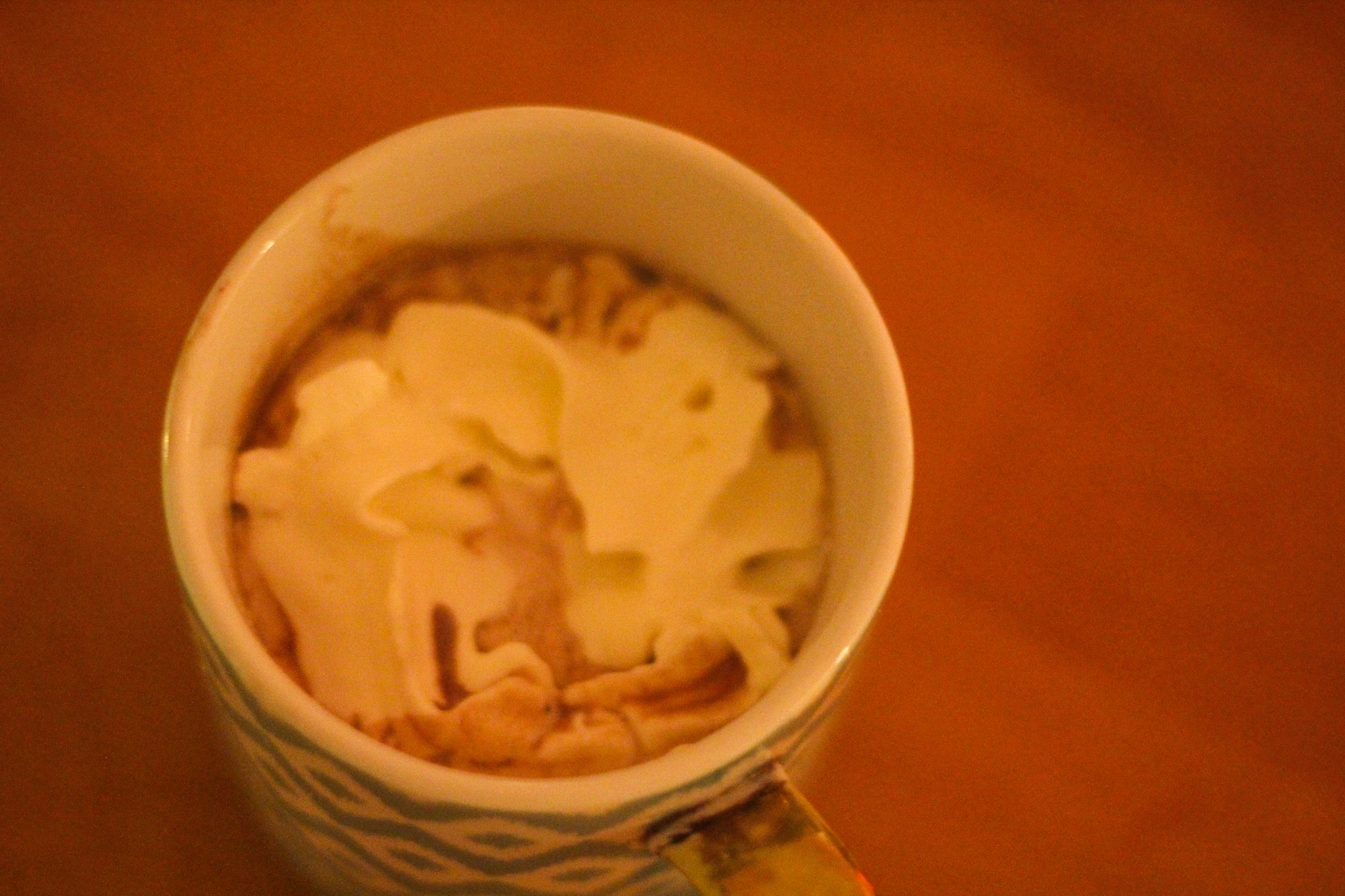 Het seizoen van warme chocolademelk met slagroom. Ik heb het he-le-maal herontdekt.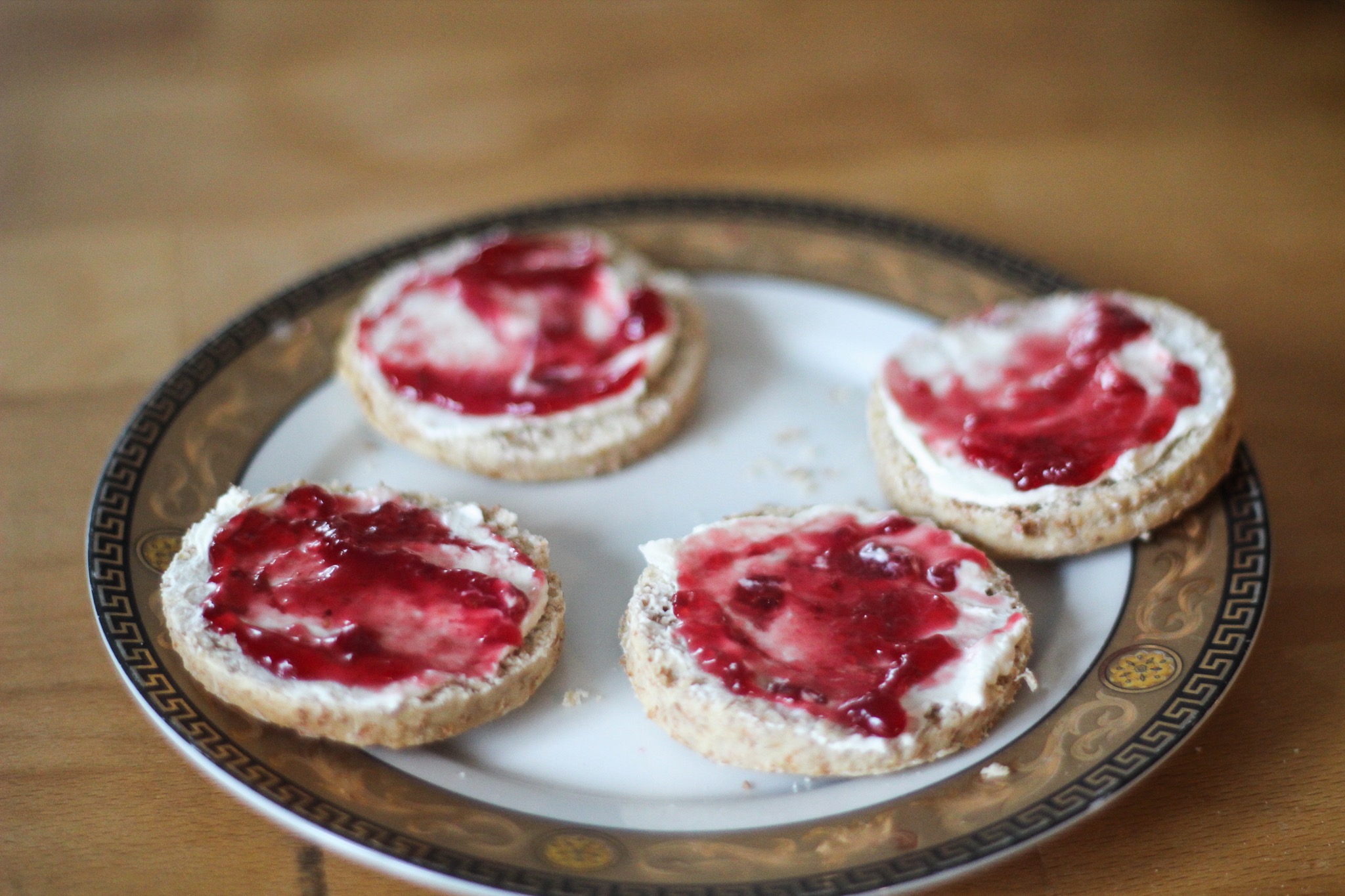 De volkoren biscuits met zuivelspread en jam. Hmm!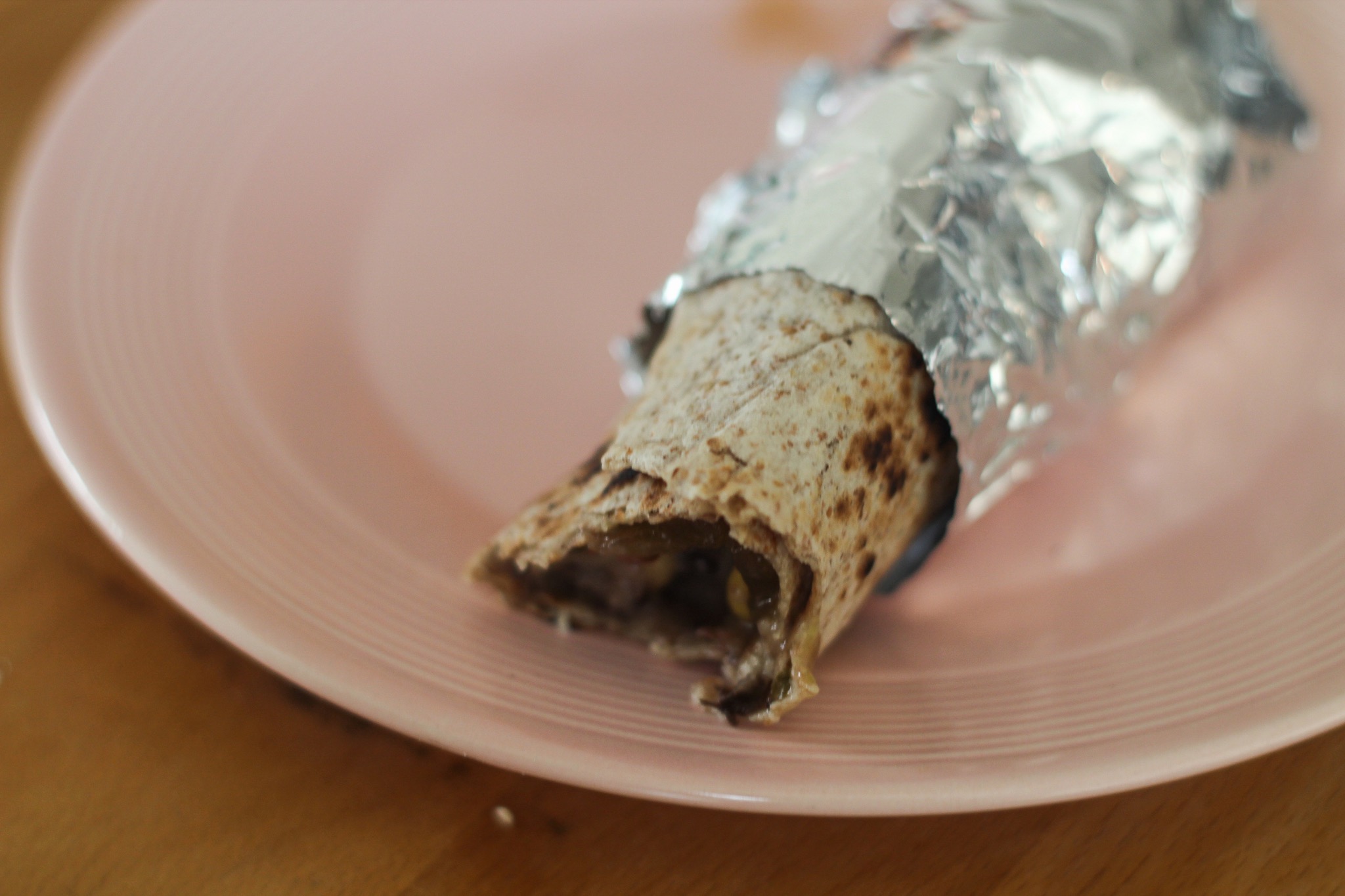 Een wrap met alle restjes van onze Mexicaanse avond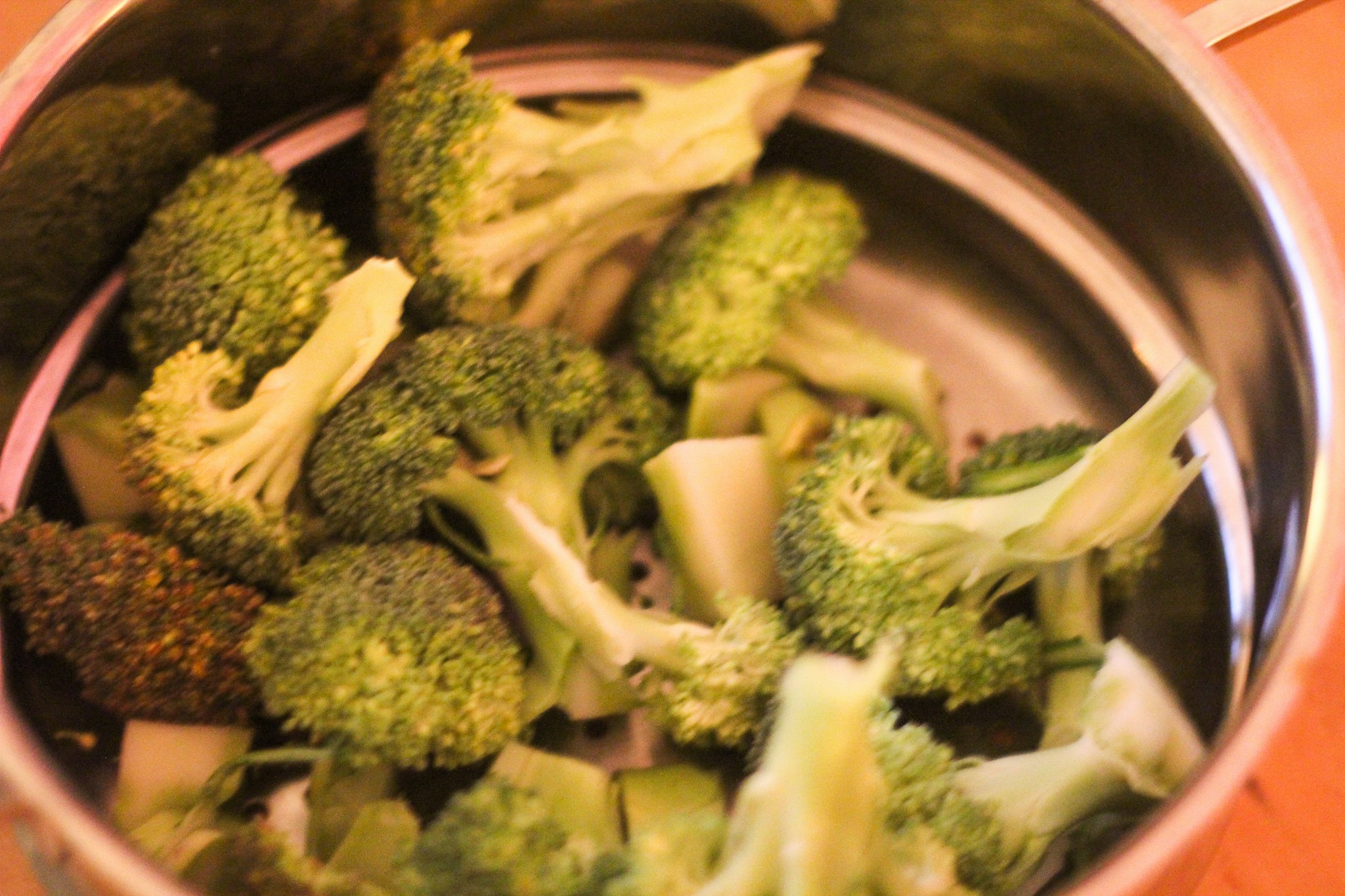 Broccoli klaar om gestoomd te worden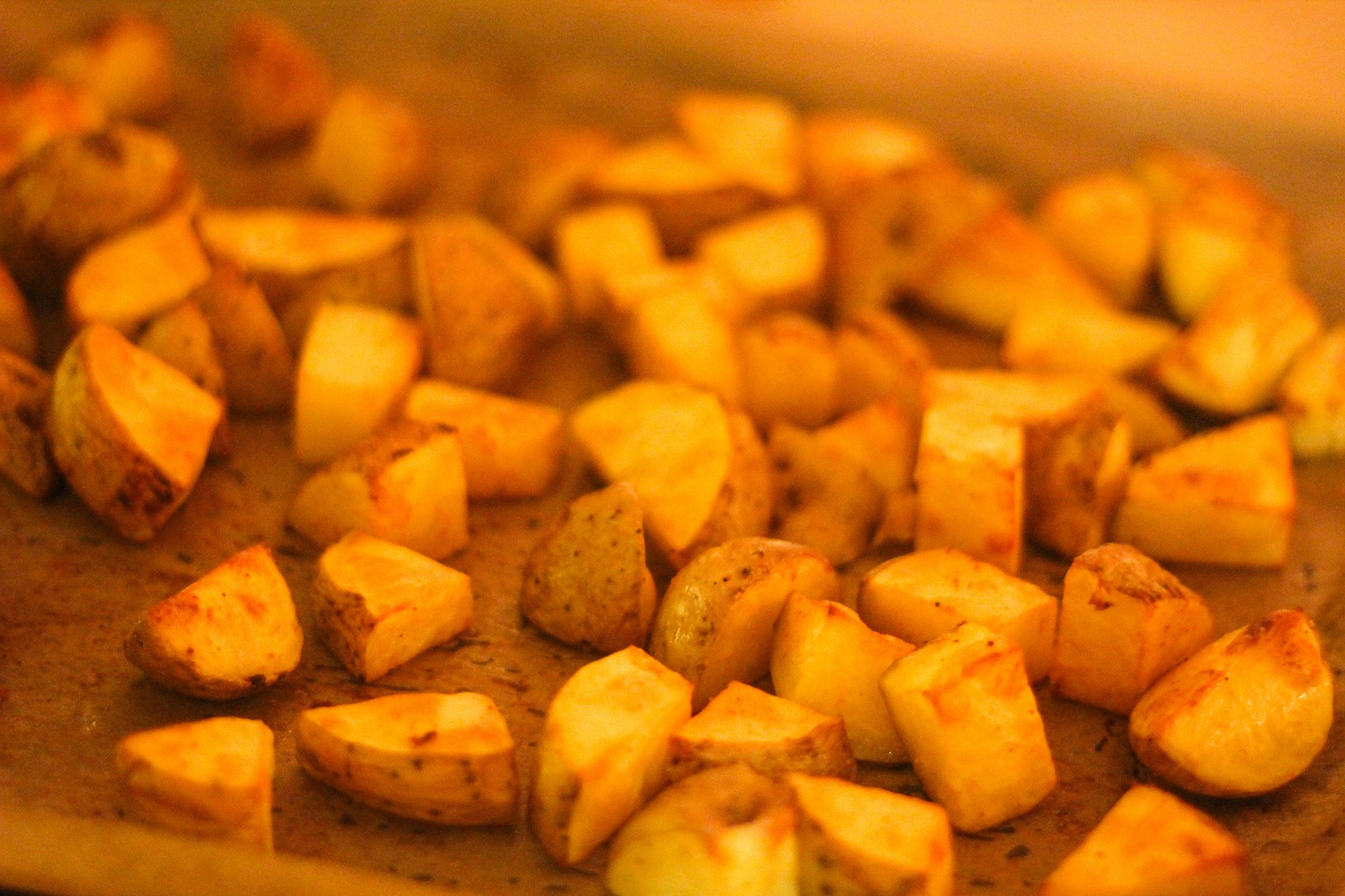 Aardappelen uit de oven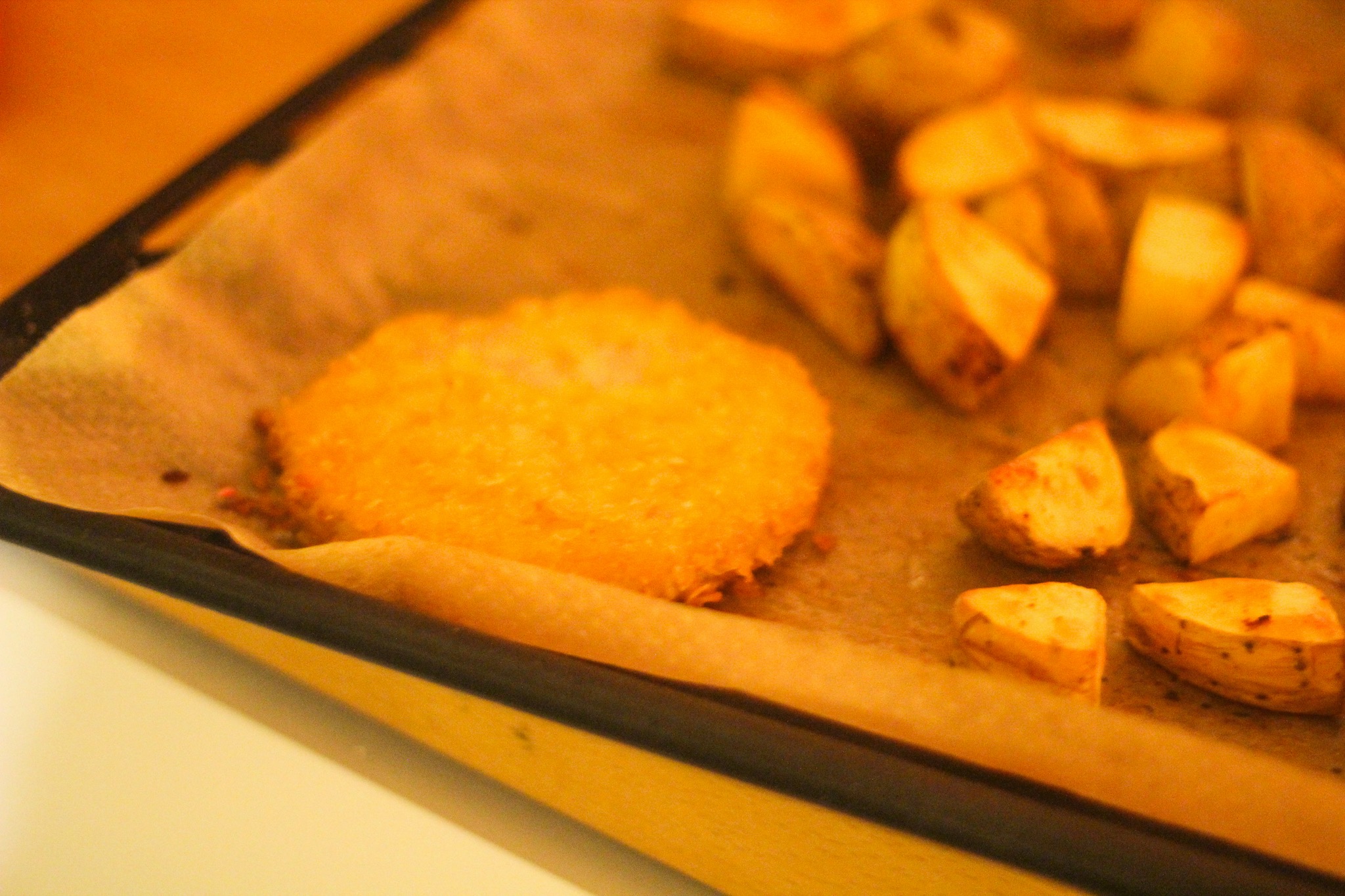 Vega schnitzel erbij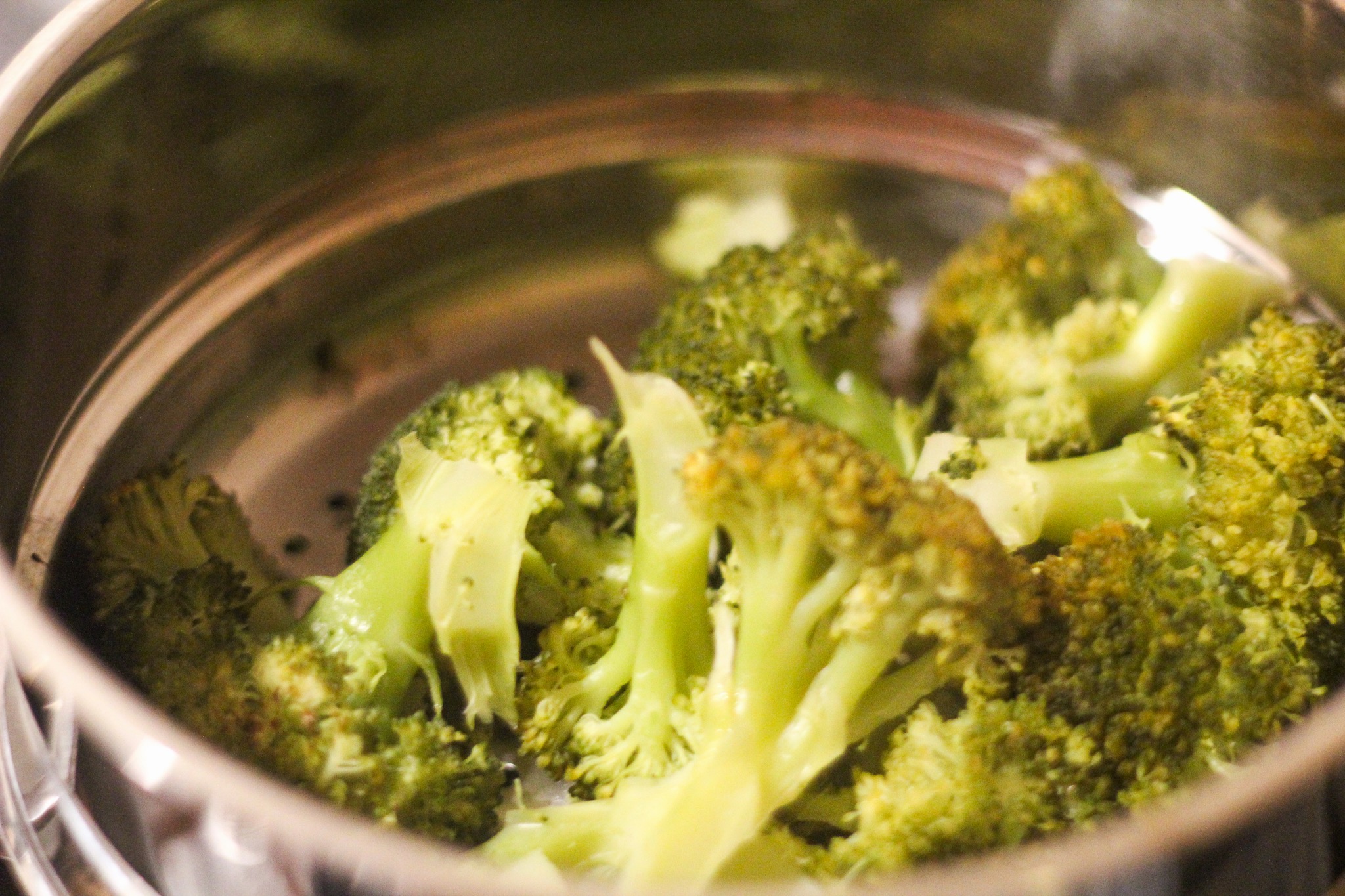 Je weet wat dit is he..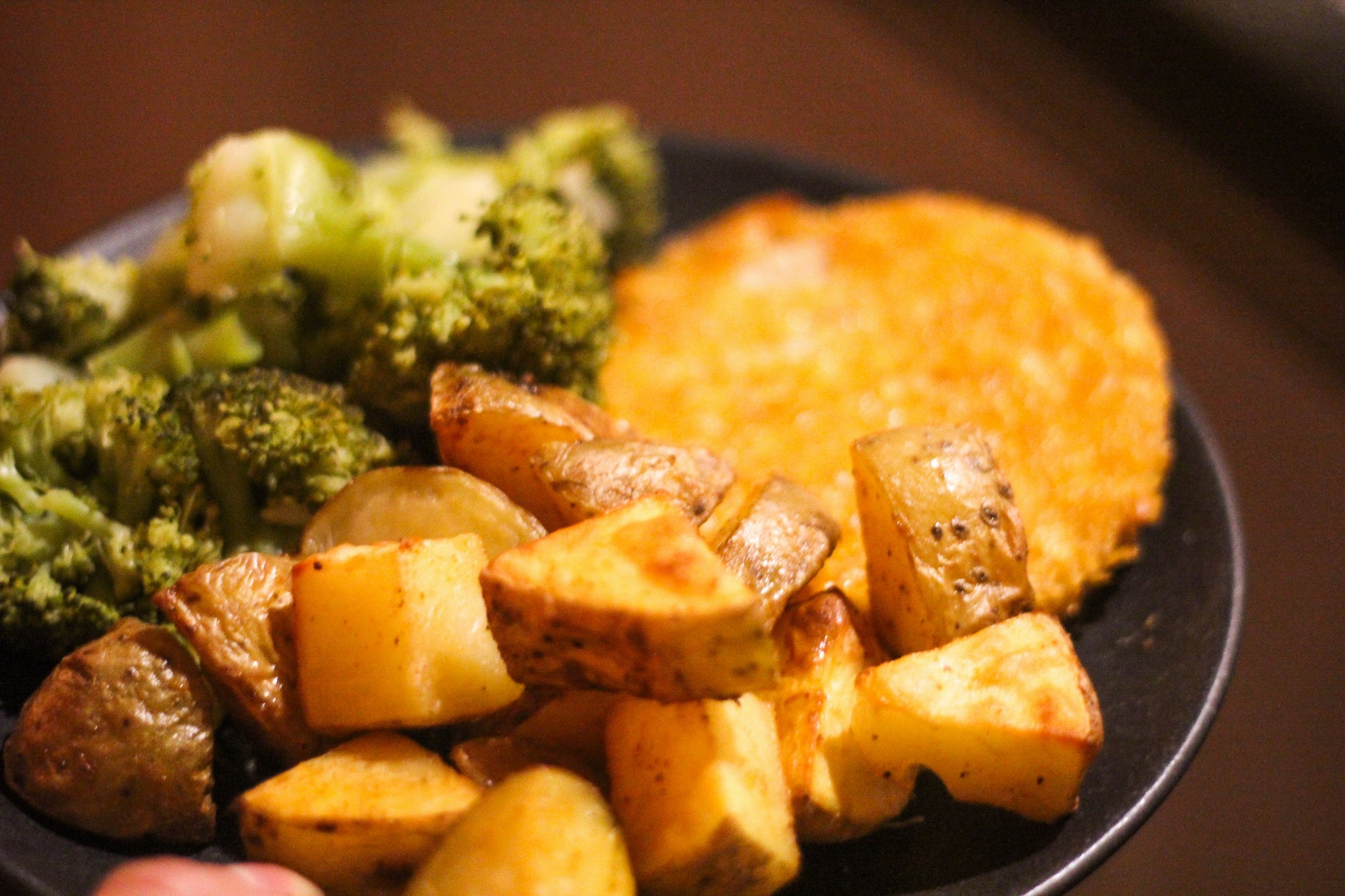 Inderdaad, een lekker Hollands AVG'tje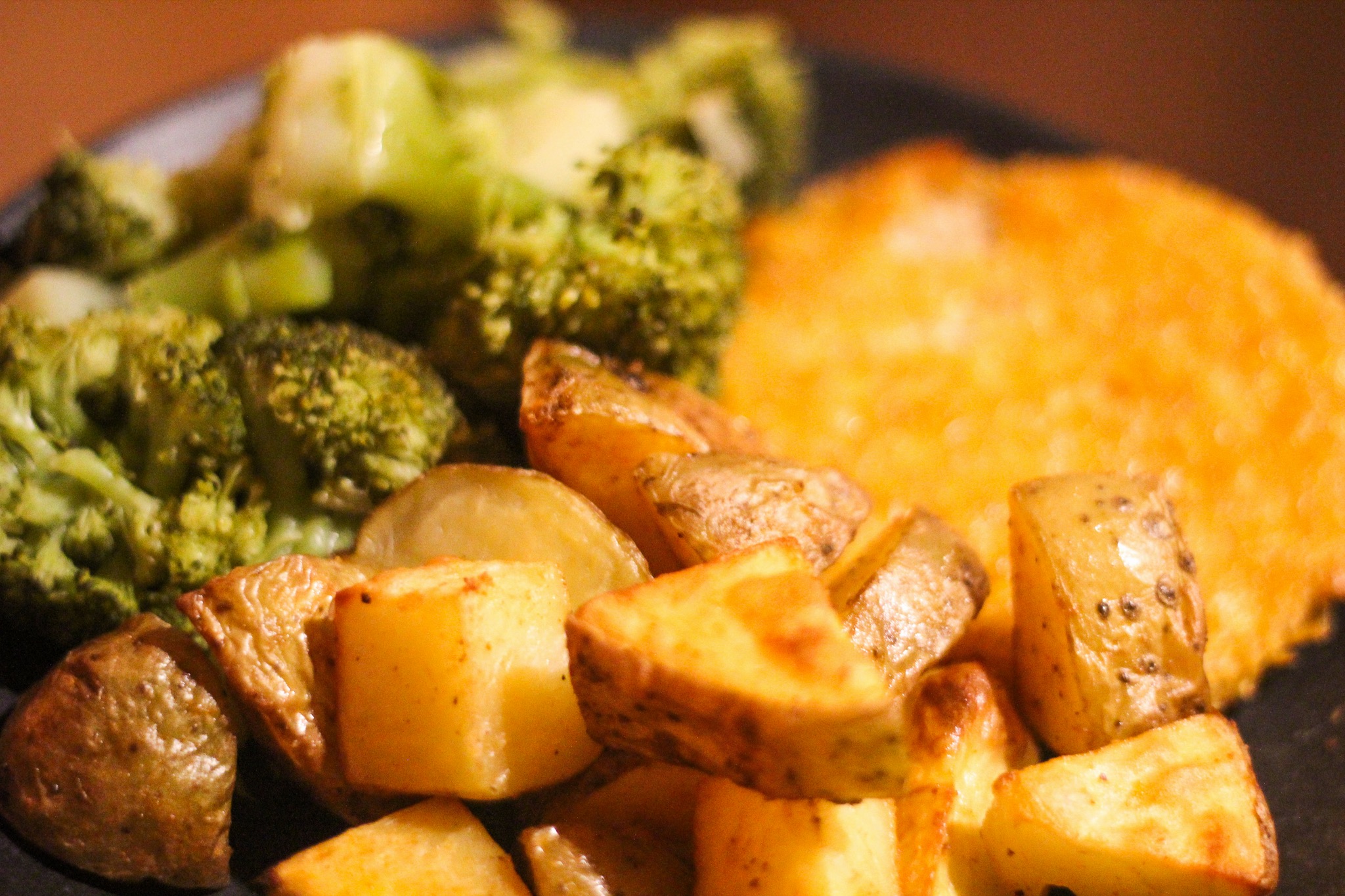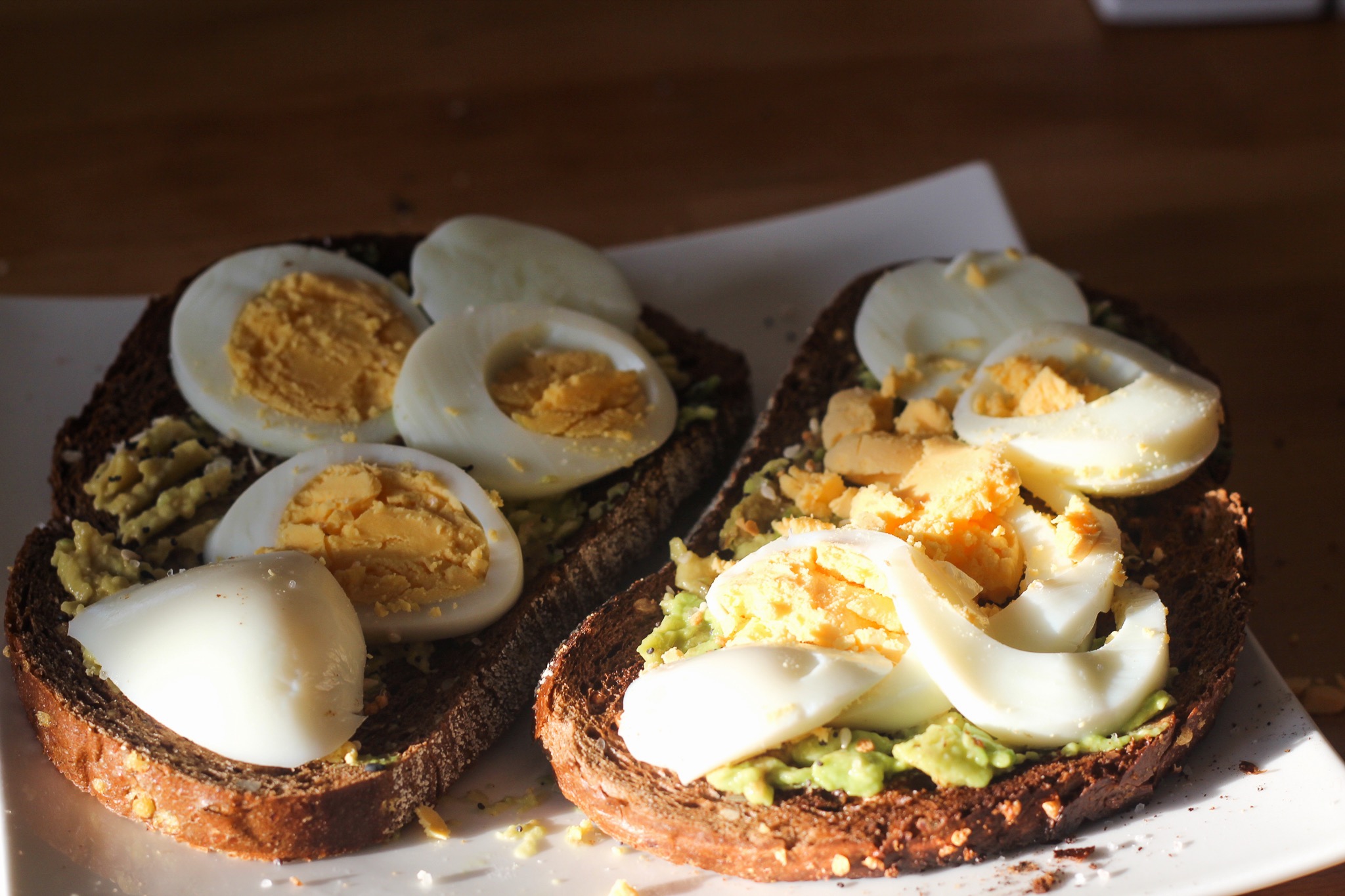 Twee sneetjes volkoren brood met avocado en twee gekookte eieren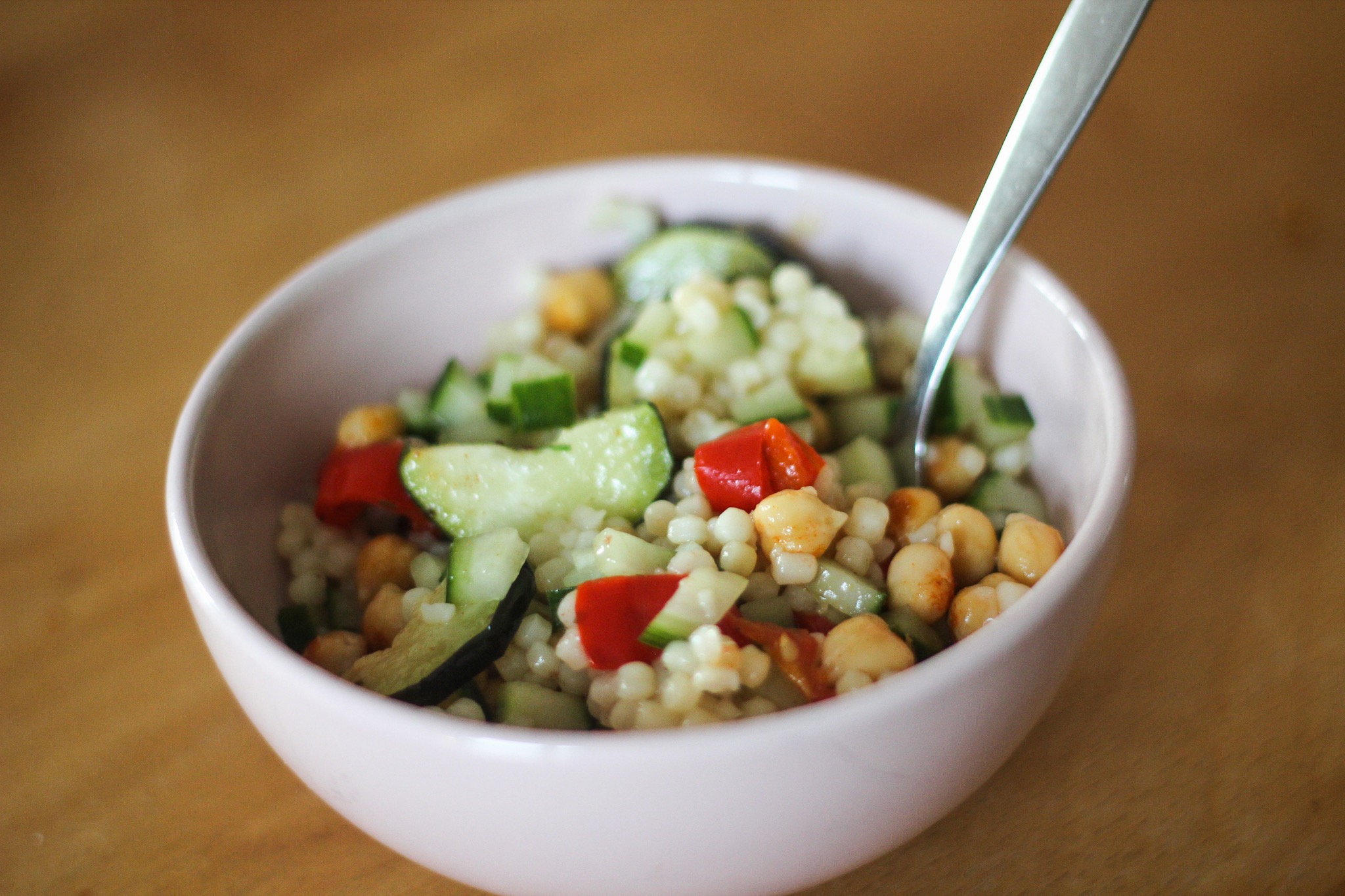 Parelcouscous salade waar het recept vorige week van verscheen op mn blog!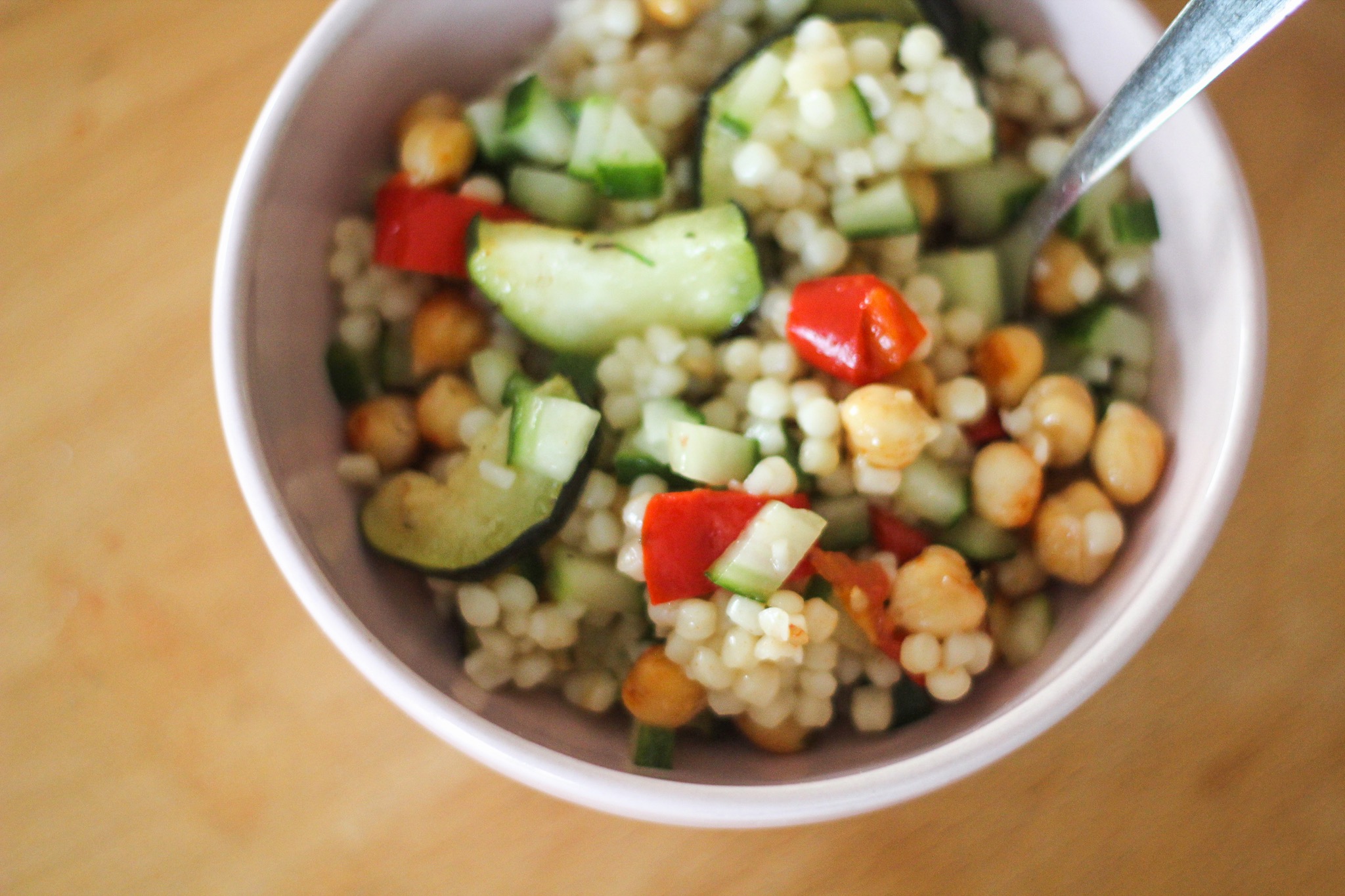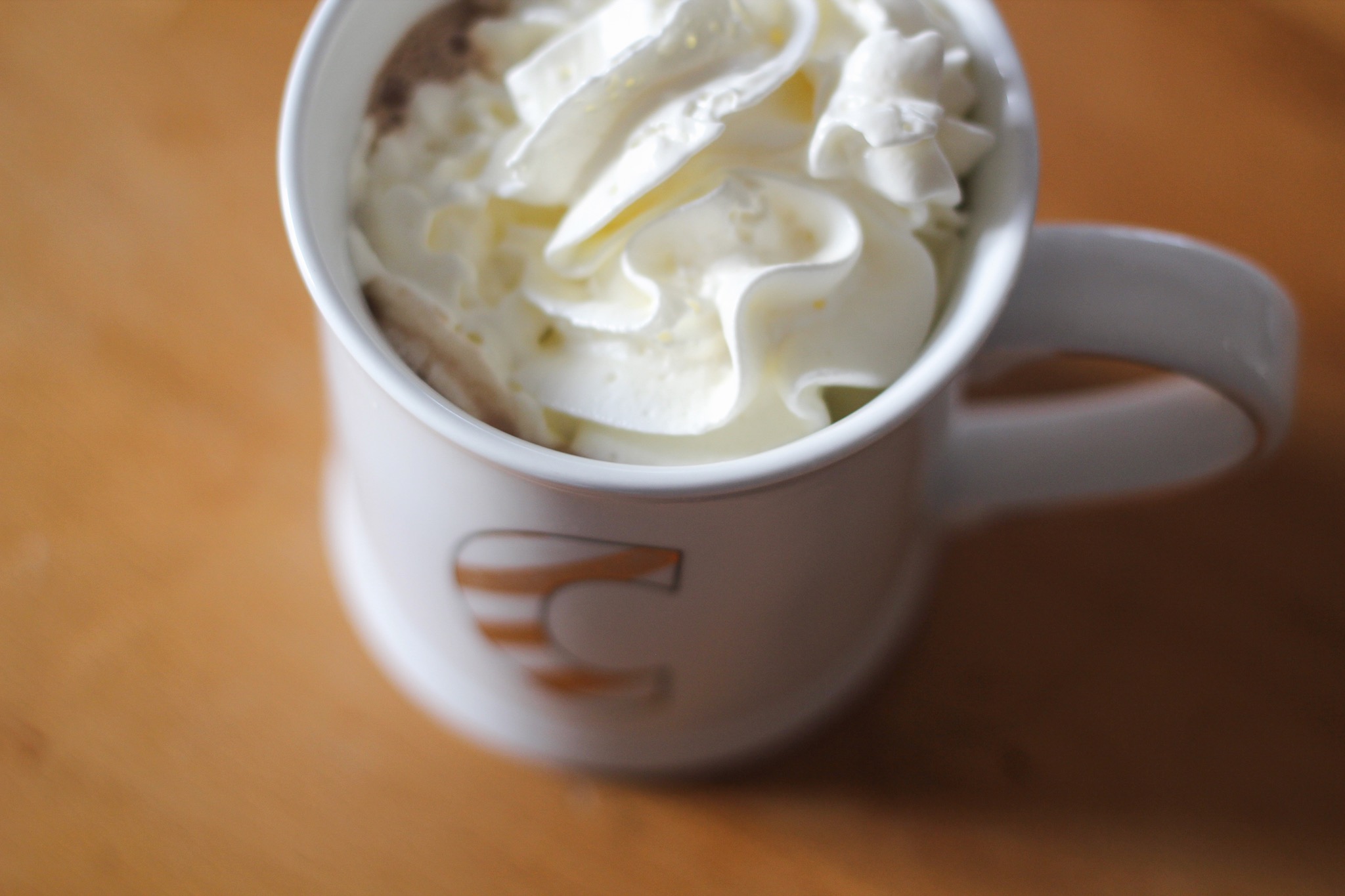 De ochtend begonnen met warme chocolademelk met slagroom, hihi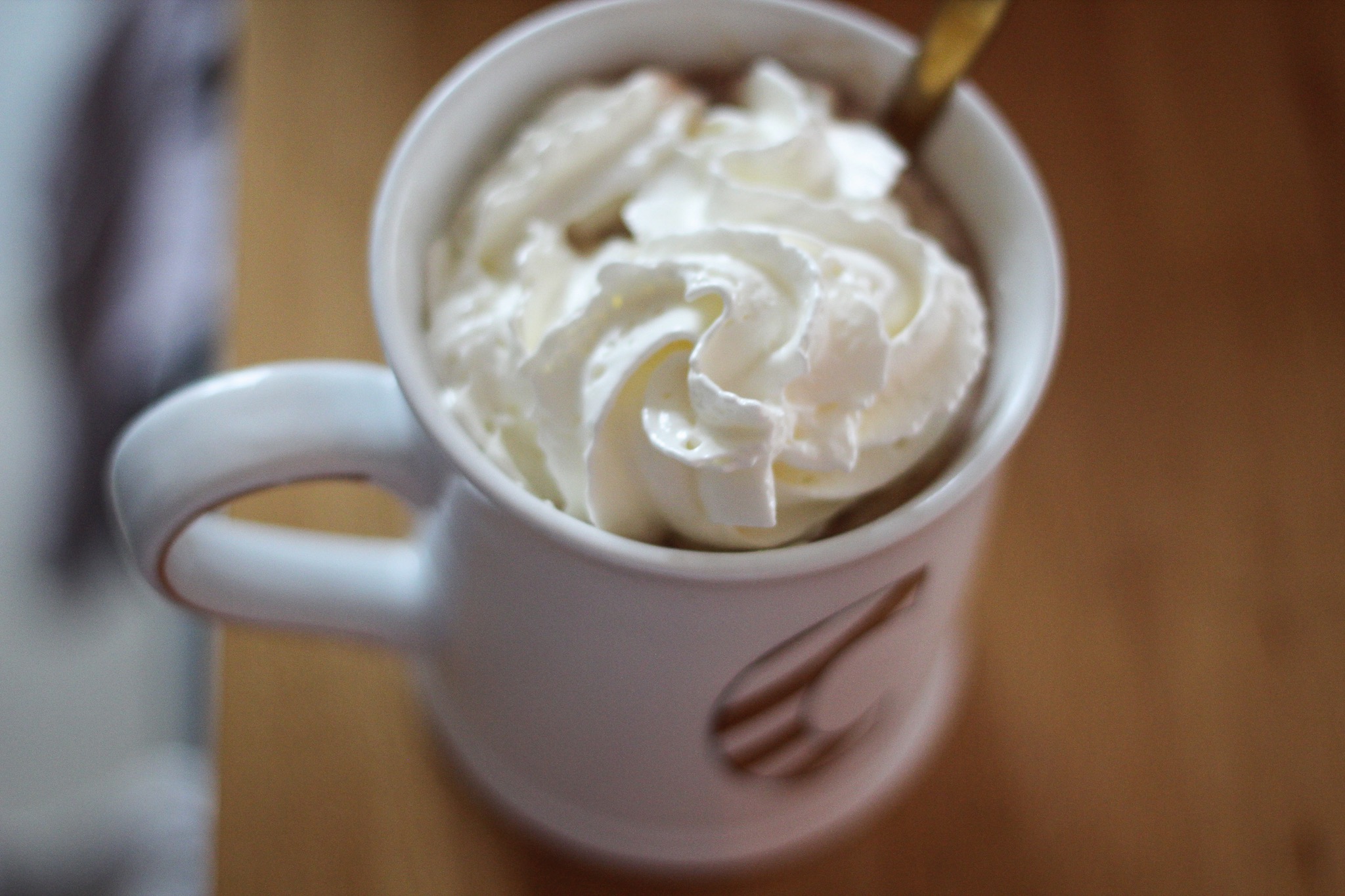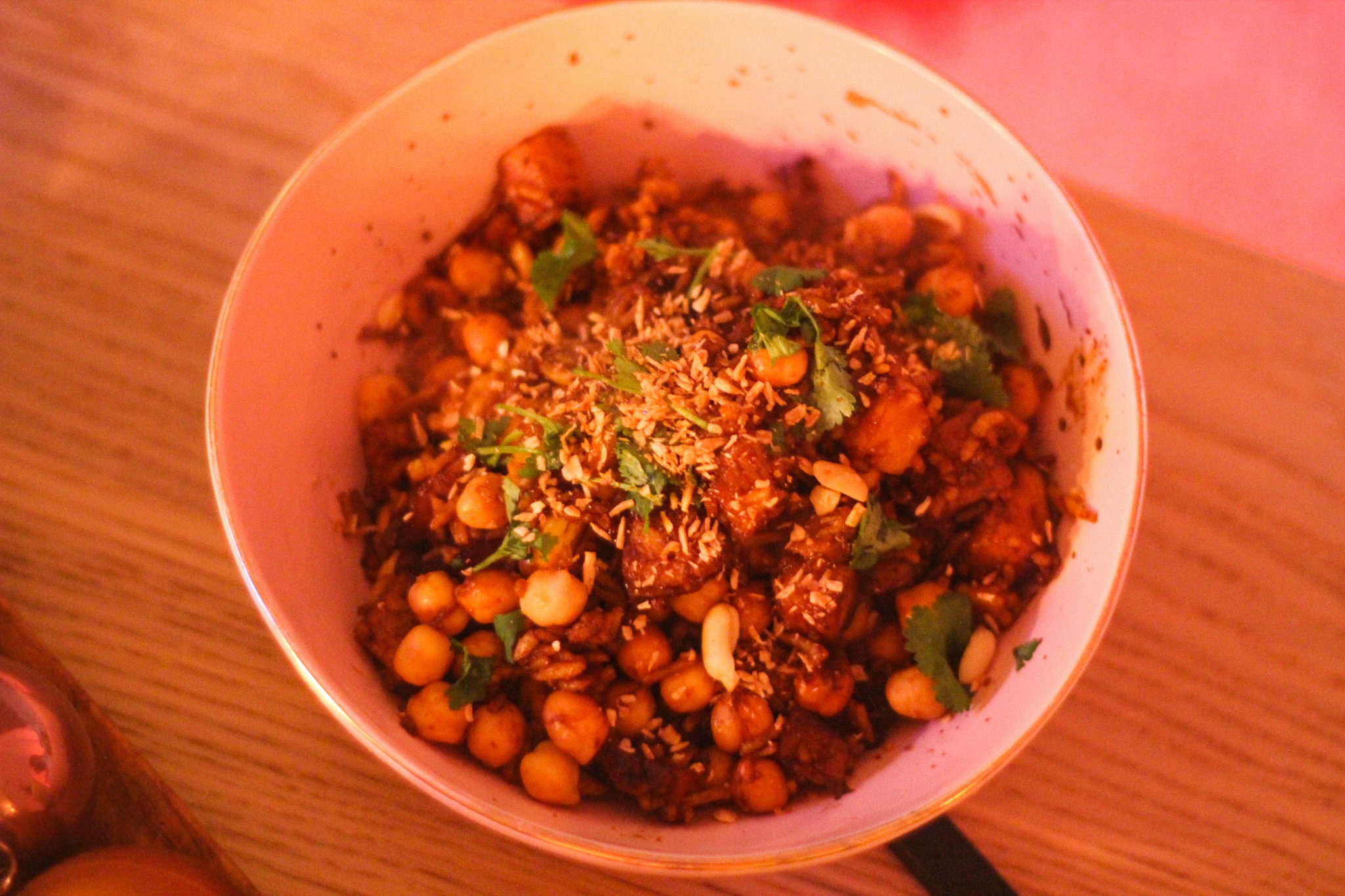 Rijst met kikkererwten, tempeh,  ketjap en sojasaus getopt met koriander en seroendeng (als ik het goed spel).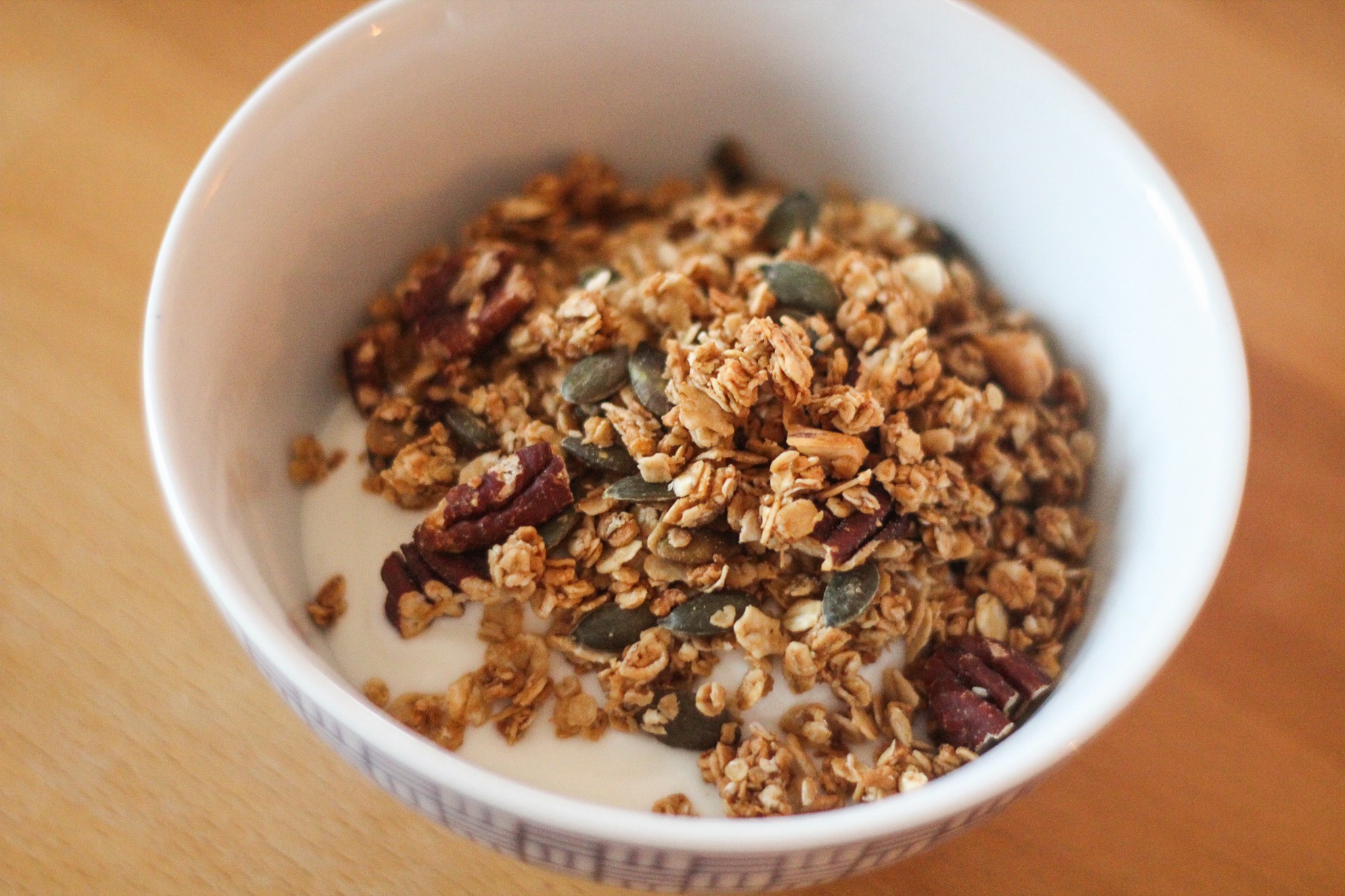 Yoghurt met zelfgemaakte heerlijke granola.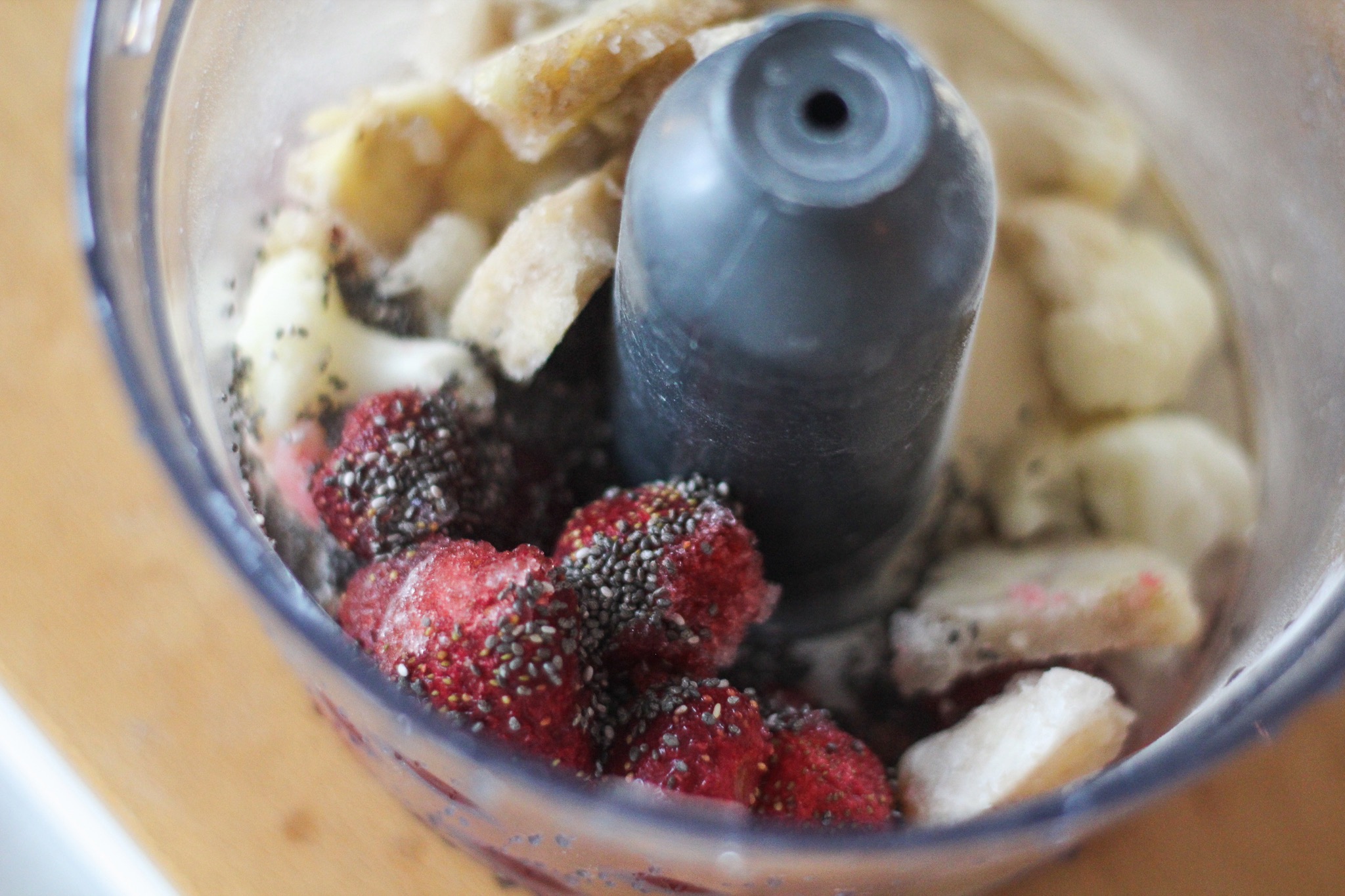 Smoothie in the making! Diepvries bloemkool, diepvries banaan, diepvries aardbeien, chiazaad, amandelmelk en eiwitpoeder. Ik ben vergeten een foto van het resultaat te maken.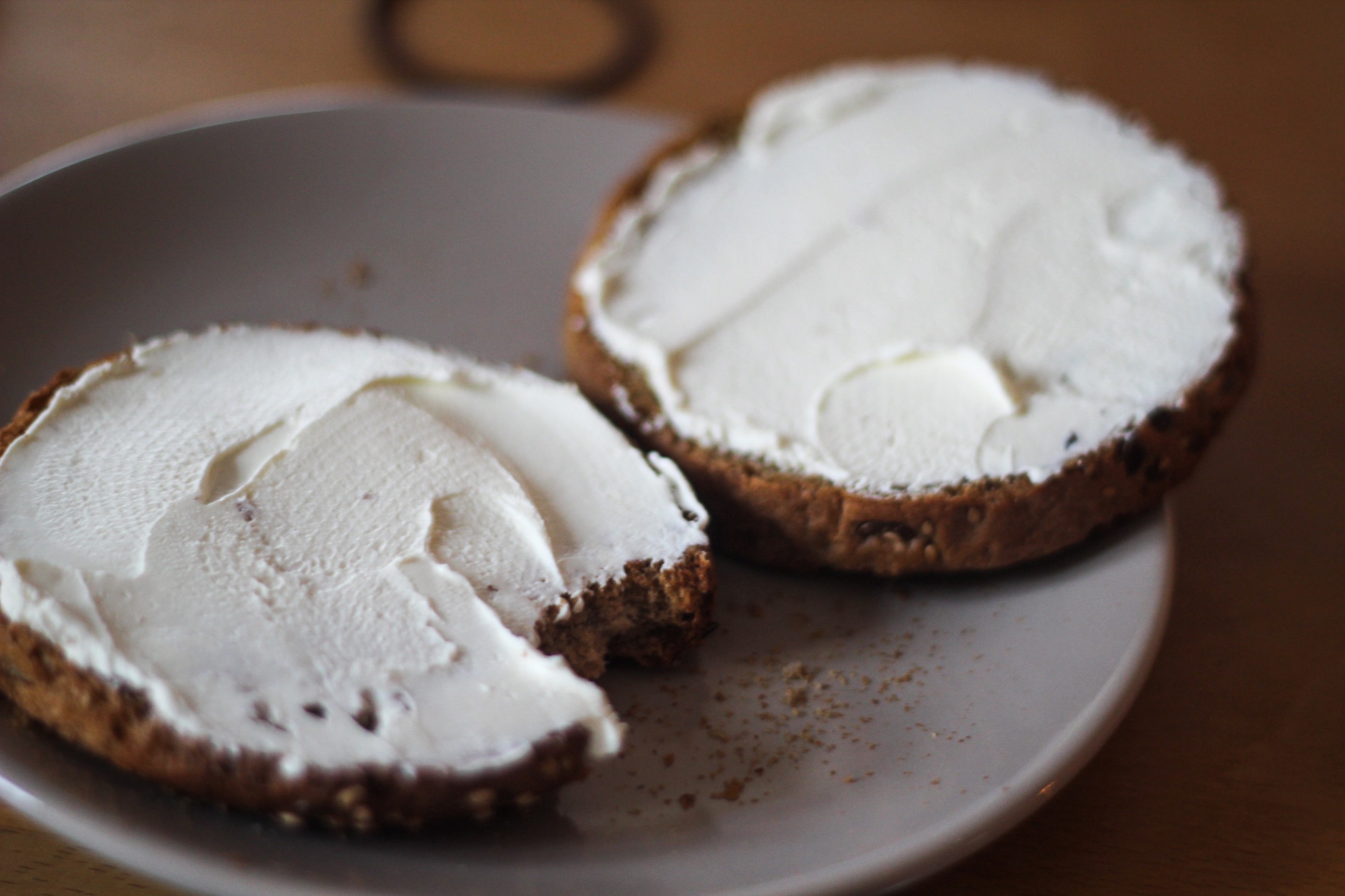 Twee beschuitjes met zuivelspread.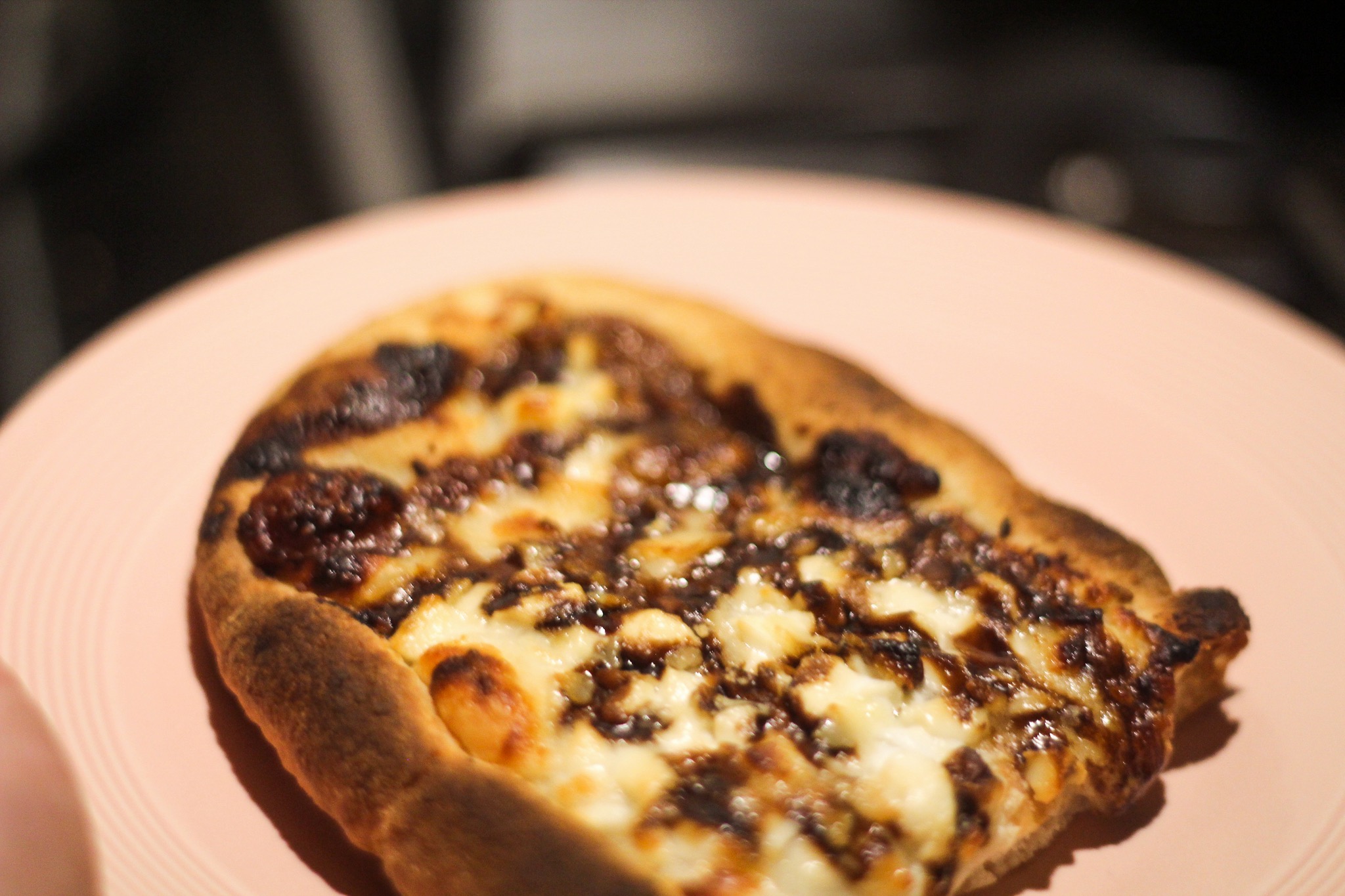 Geitenkaas en balsamico pizza van de Lidl (diepvries) als voorafje van het avondeten (ik had honger en het duurde minstens nog een uur voordat het eten klaar was).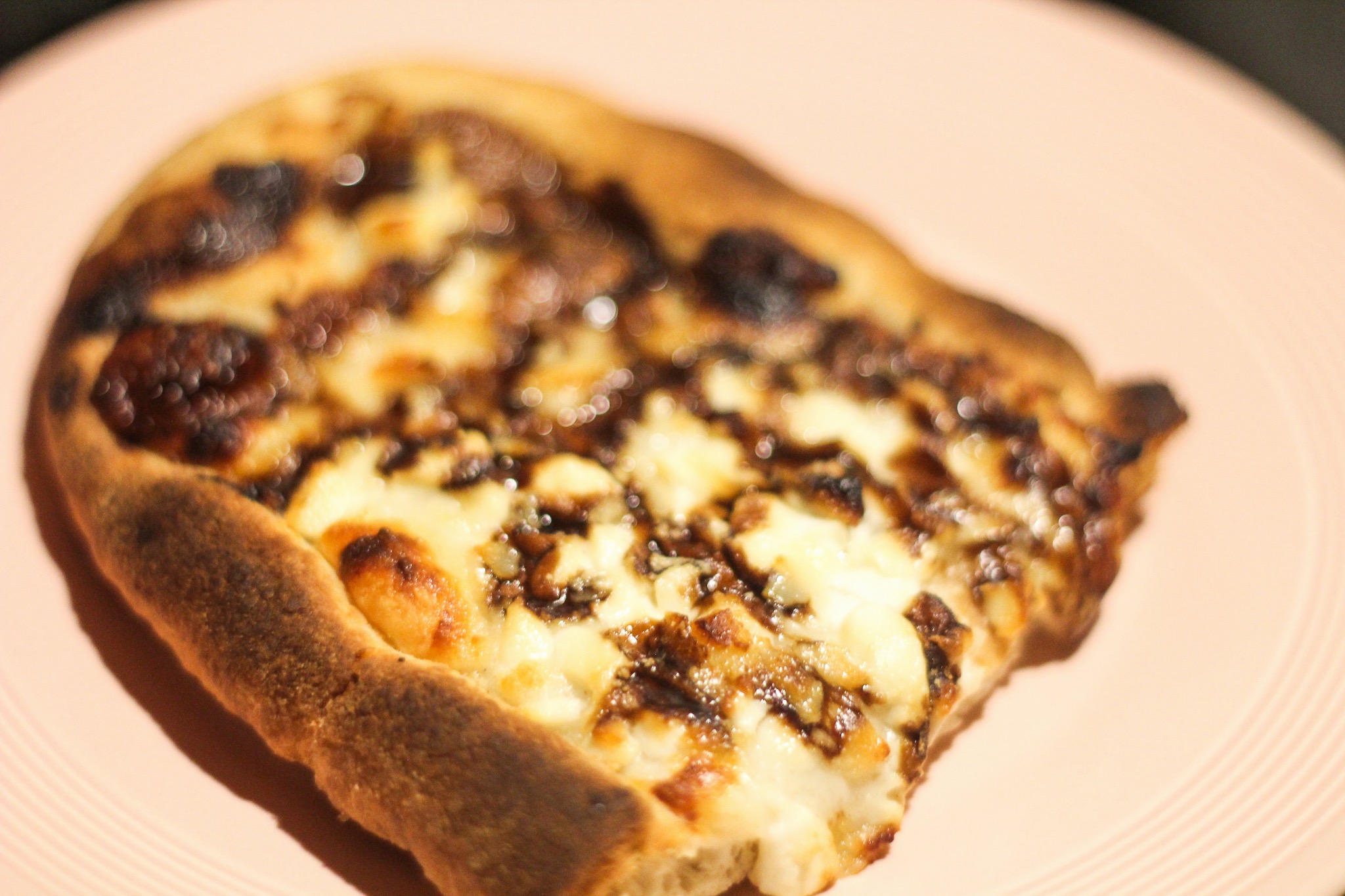 Echt ZO lekker!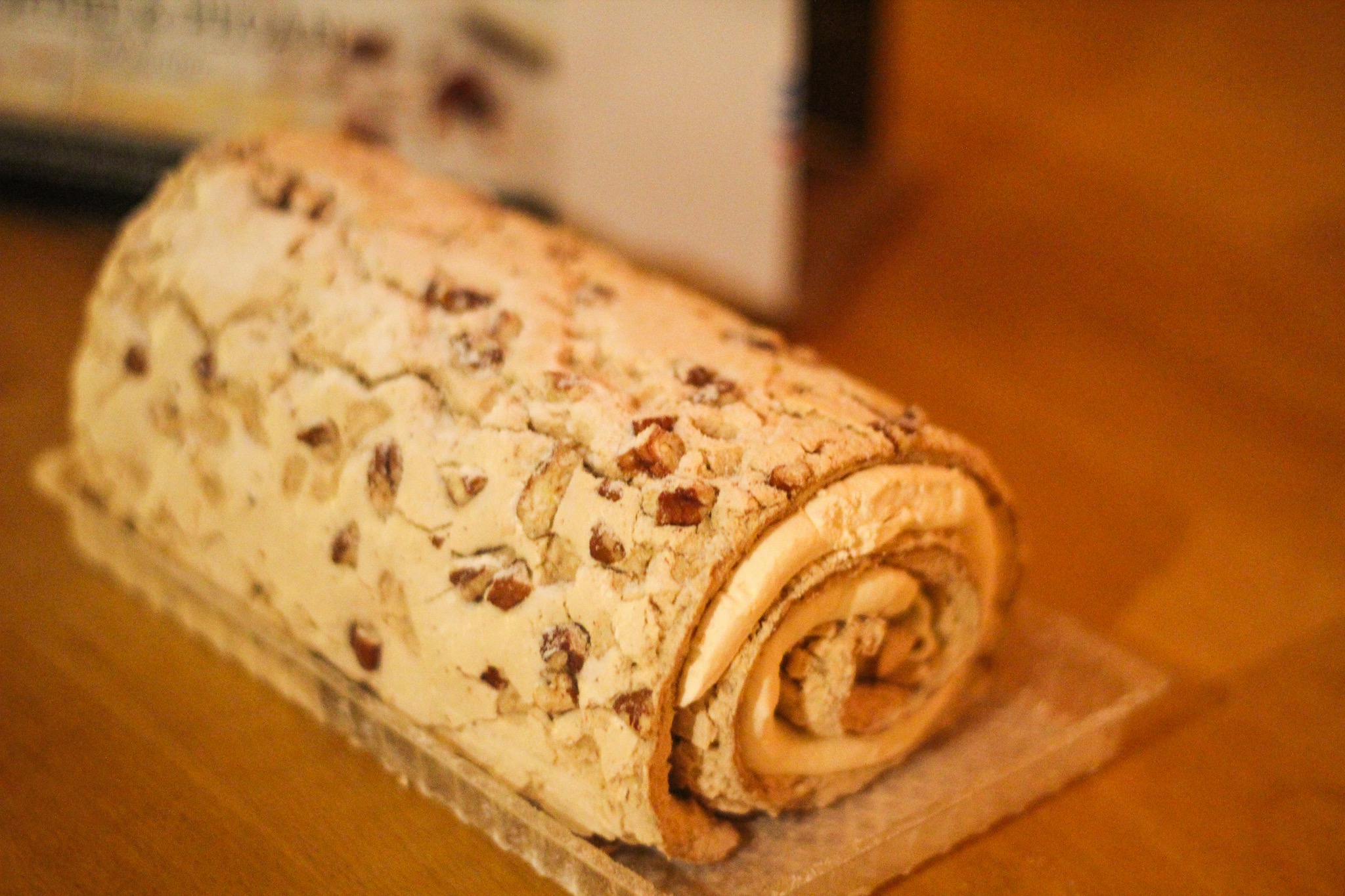 Jaja, ik ben even los gegaan bij de Lidl met allemaal feestmaand artikelen. Dit is de Toffee & Pecan Roulade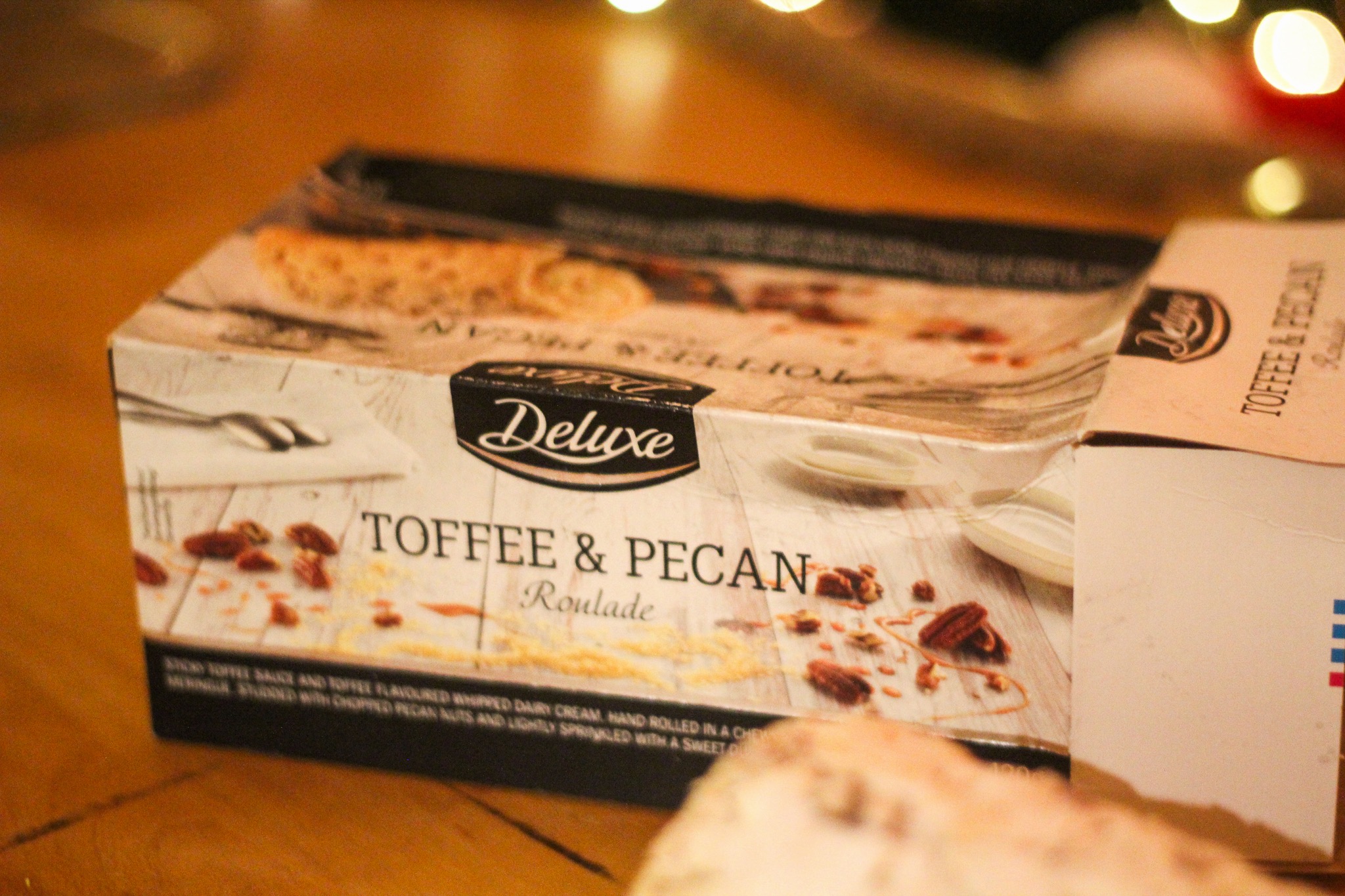 Deze dus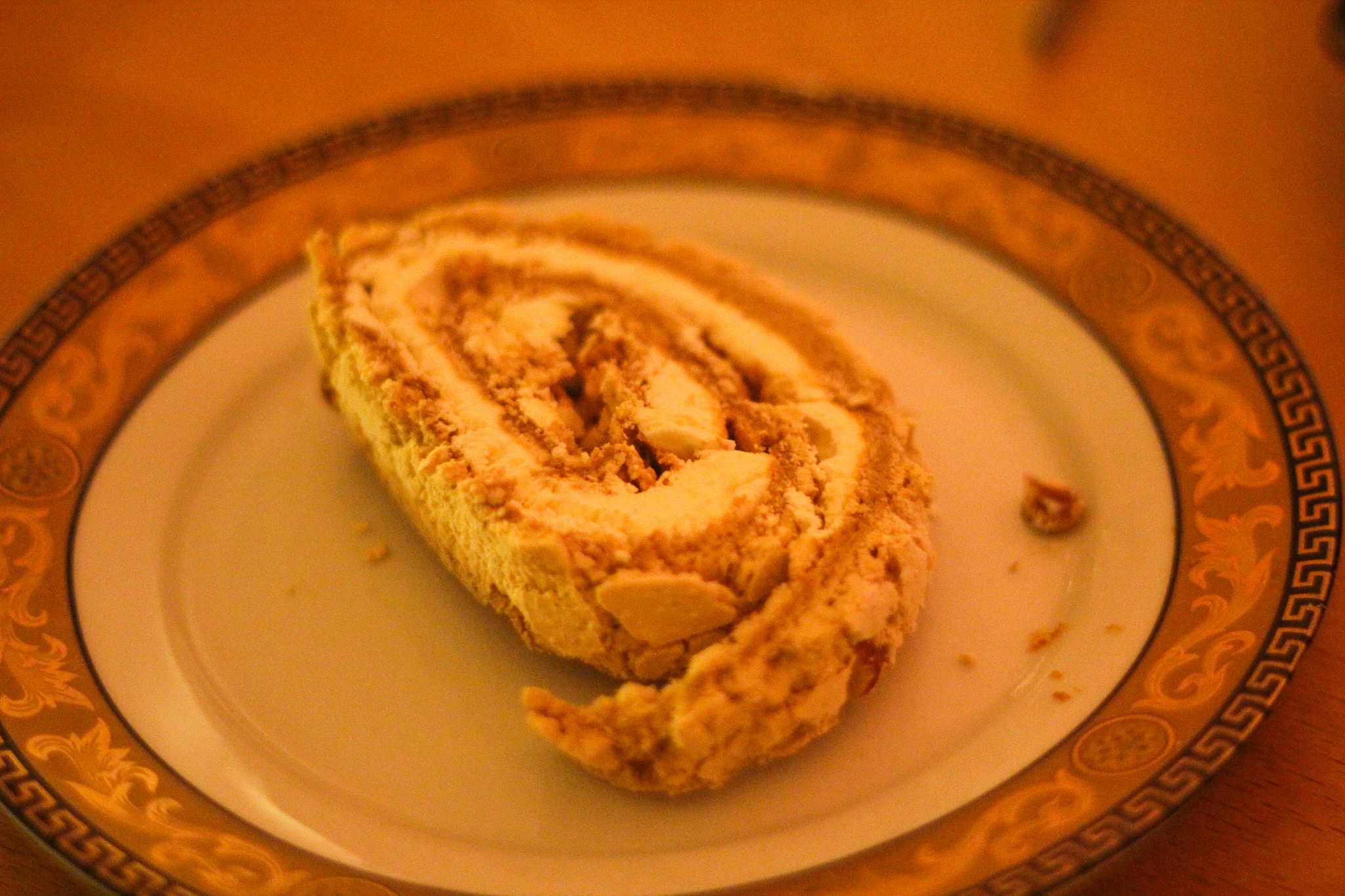 Best lekker, niet waanzinnig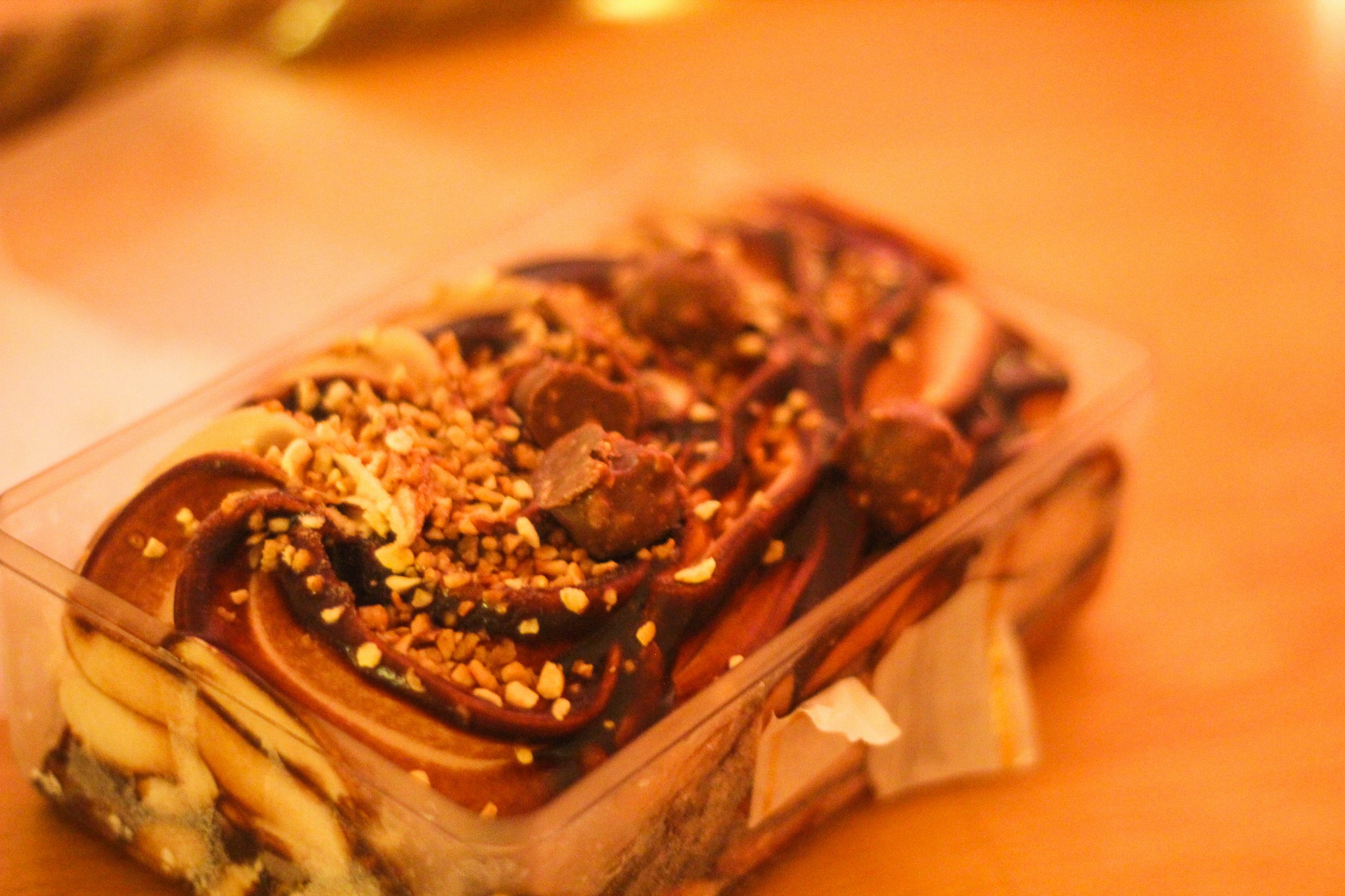 Maar DIT, jongens:  hazelnoot praline ijs; HEMELS!!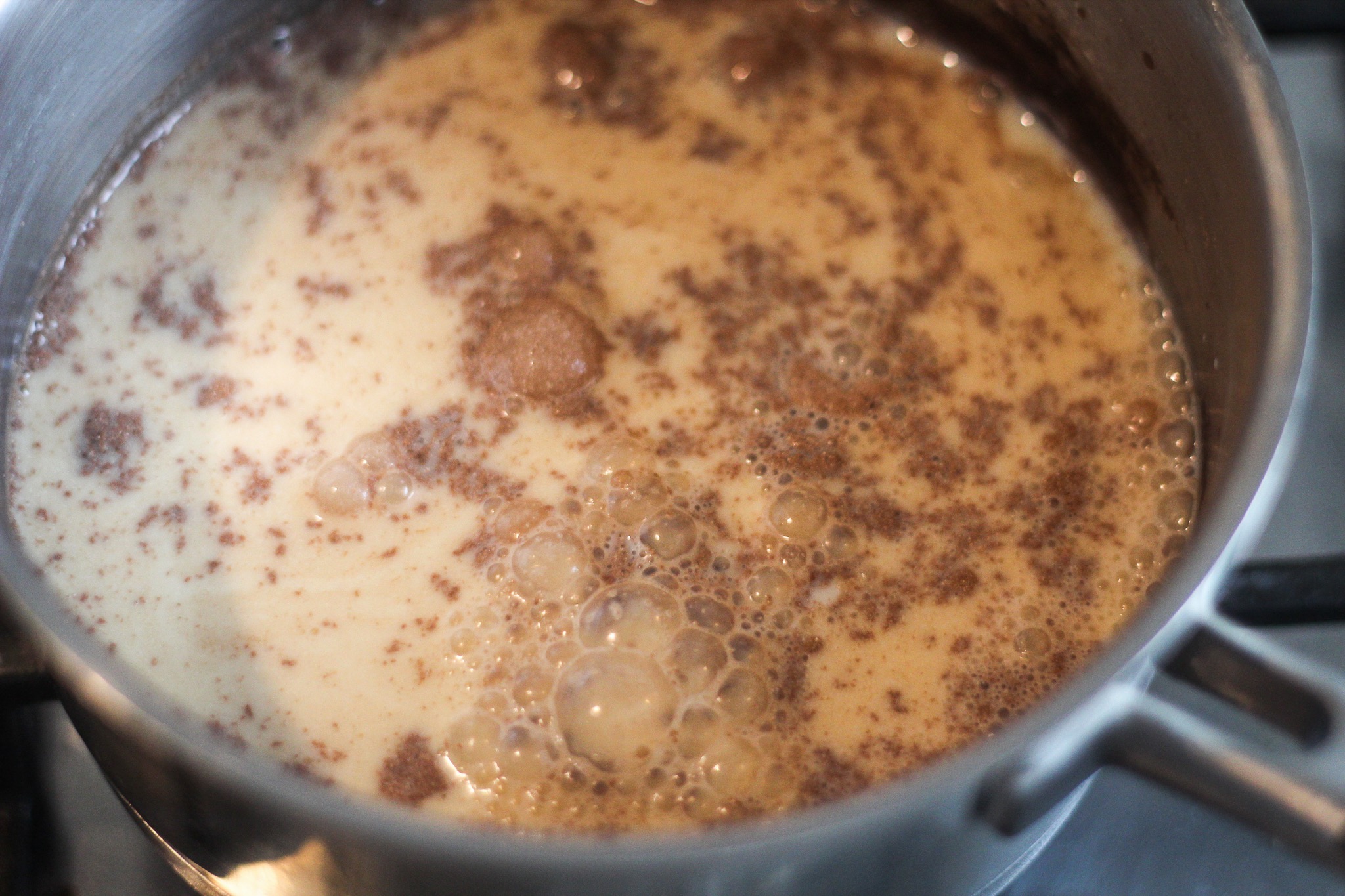 Chocolademelk in the making! Again.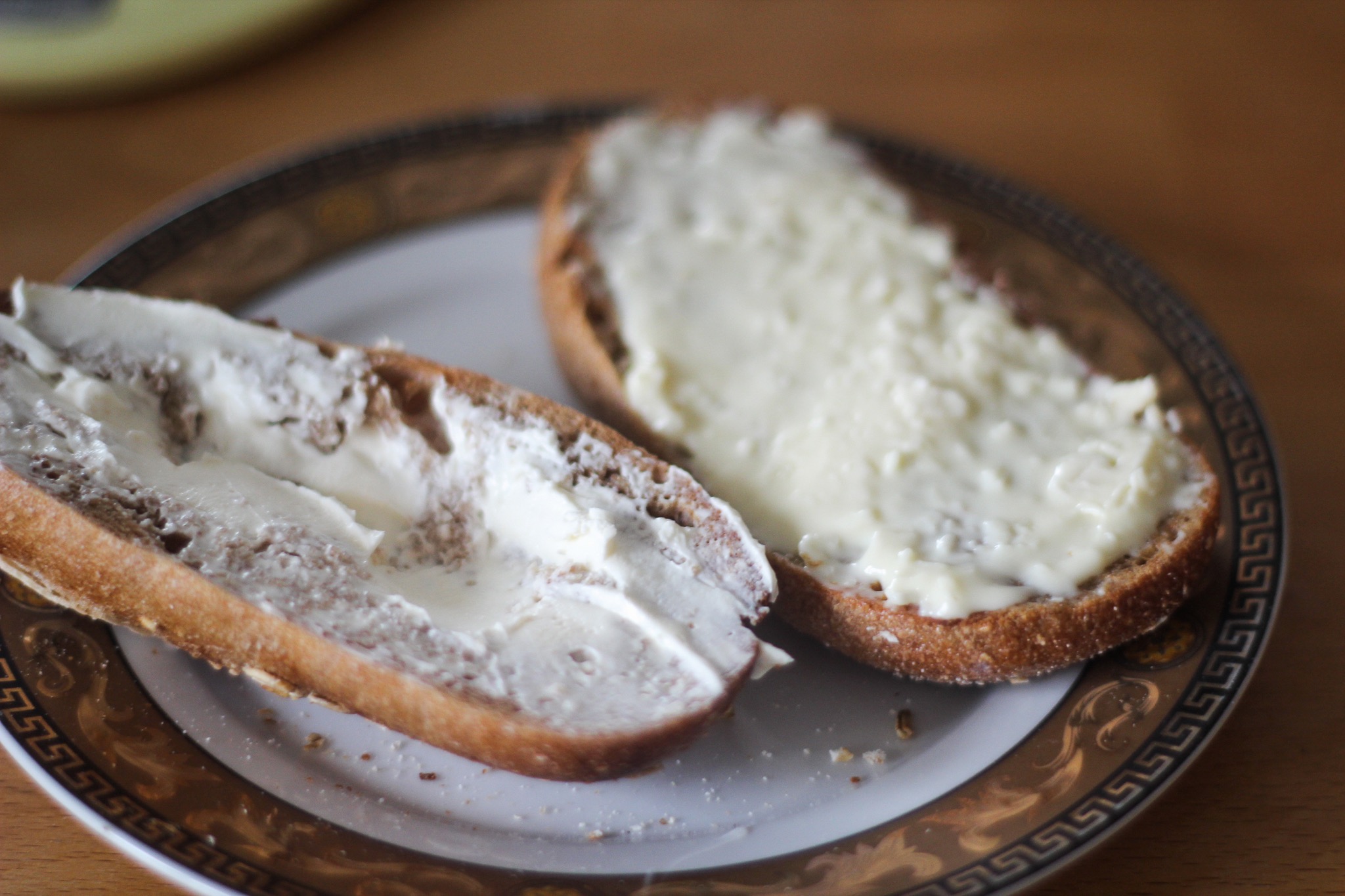 Een pistoletje uit de toaster met smeerbare camembert (ook van de Lidl, Delicieux) en de andere helft met zuivelspread.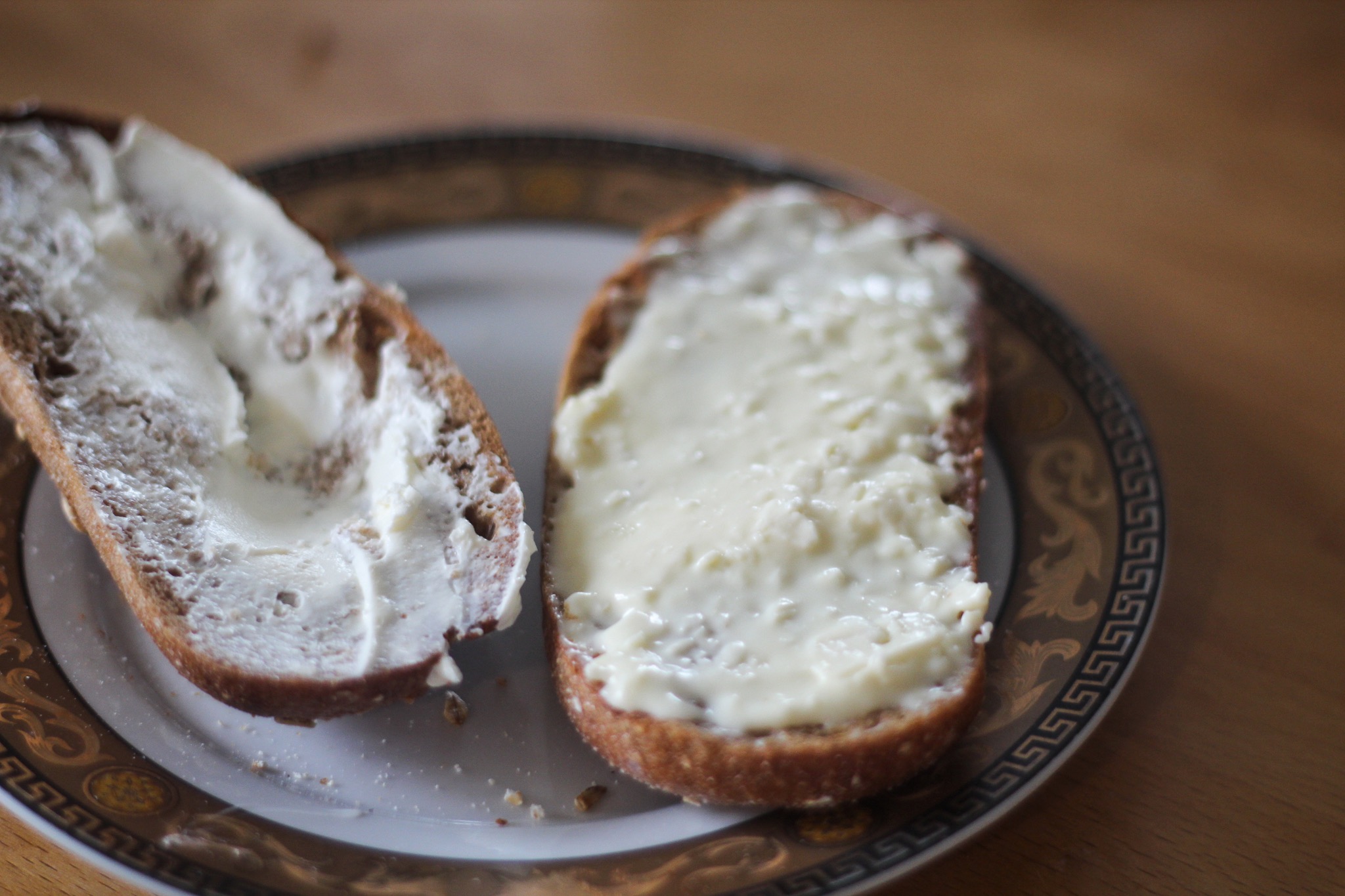 Verrassend lekker!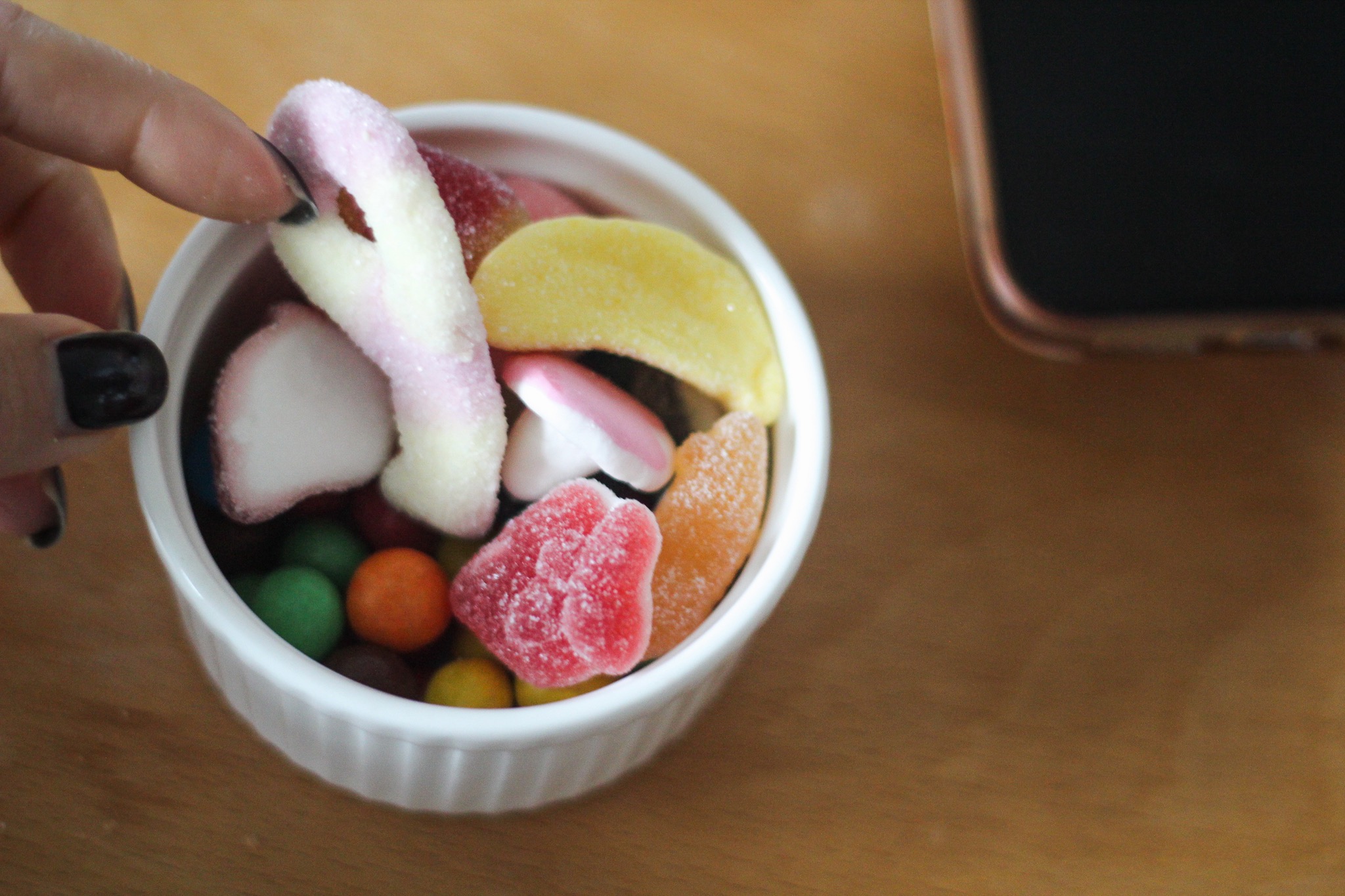 M&M's en snoep.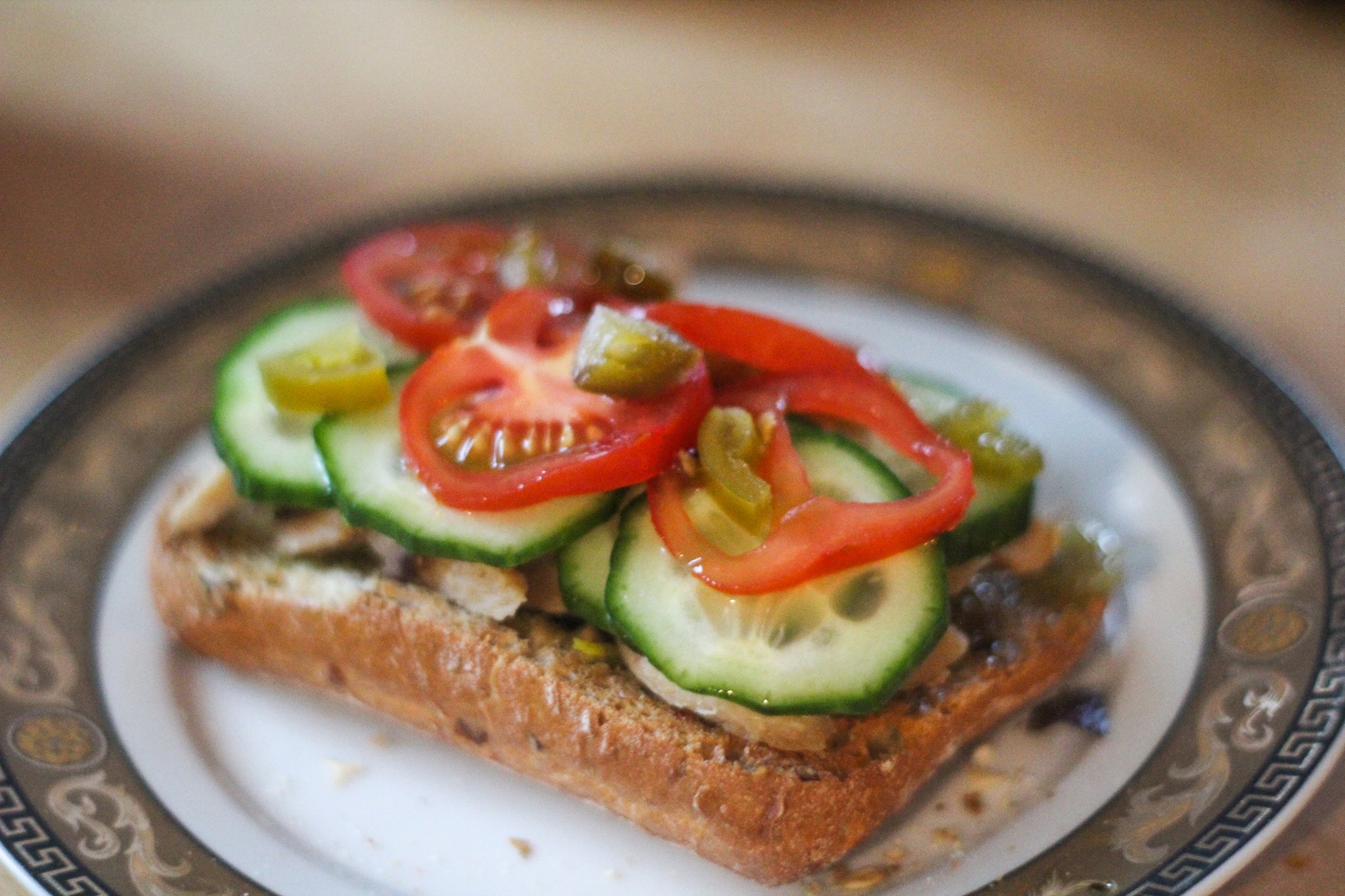 Geroosterd broodje met vega kip, komkommer, tomaat, jalapeño en de jalapeño relish.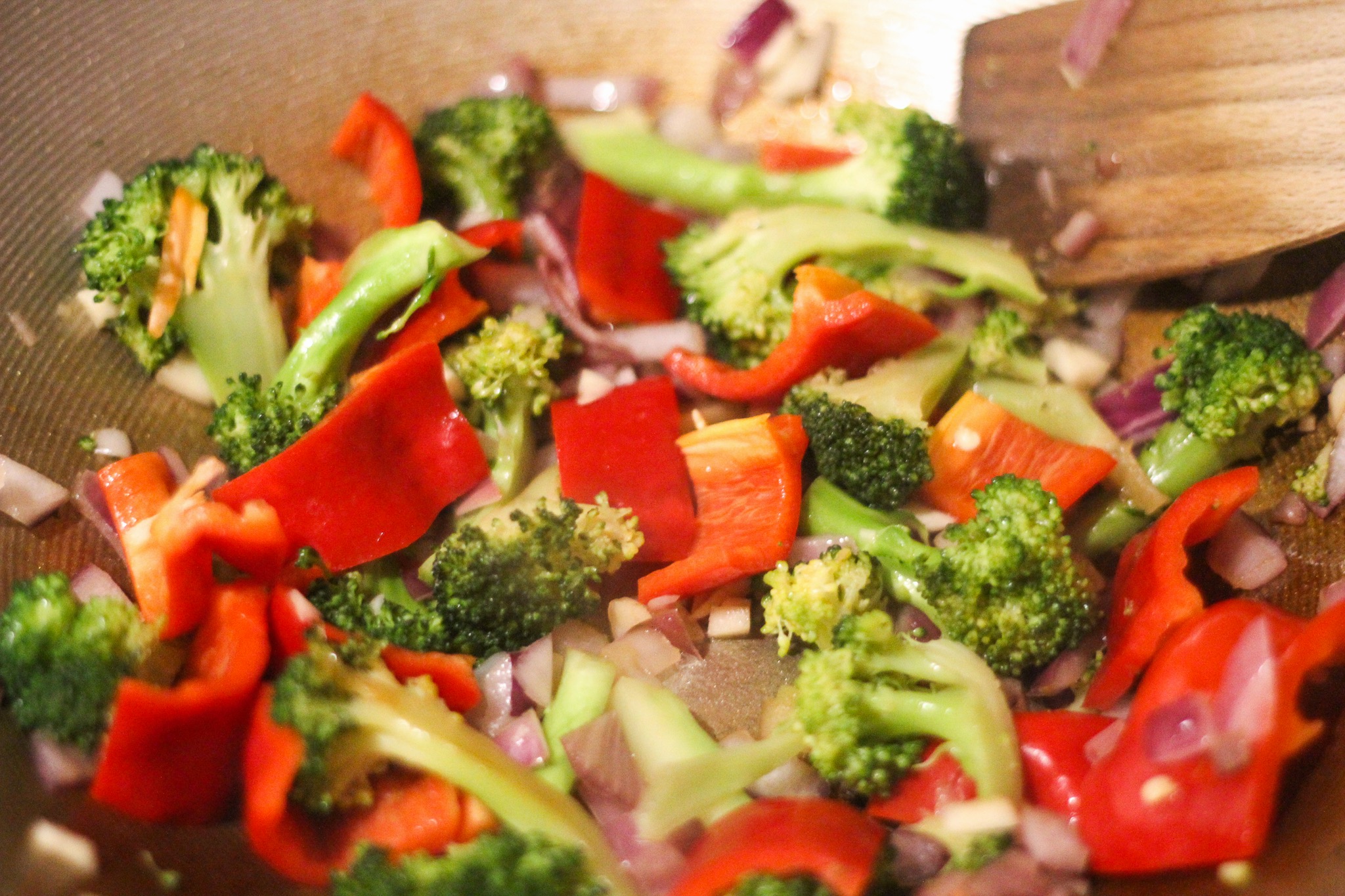 Simpel en snel wokgerechtje met broccoli, rode ui, paprika en daarna nog gekookte rijst + saus.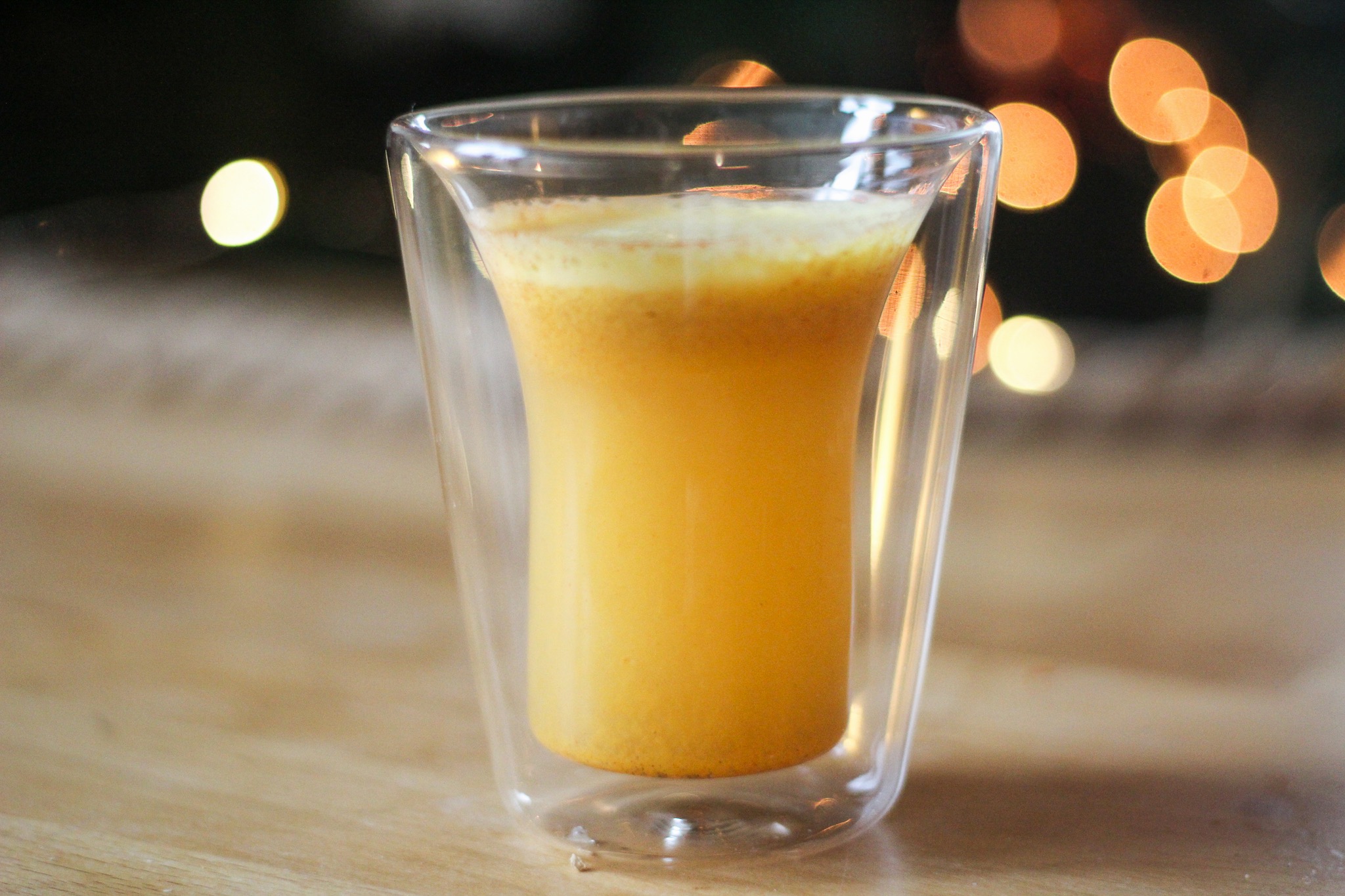 Het ochtendshotje is er weer hoor! Appelazijn, gember uit de juicer, sinaasappel, kurkuma, zwarte peper en cayenne.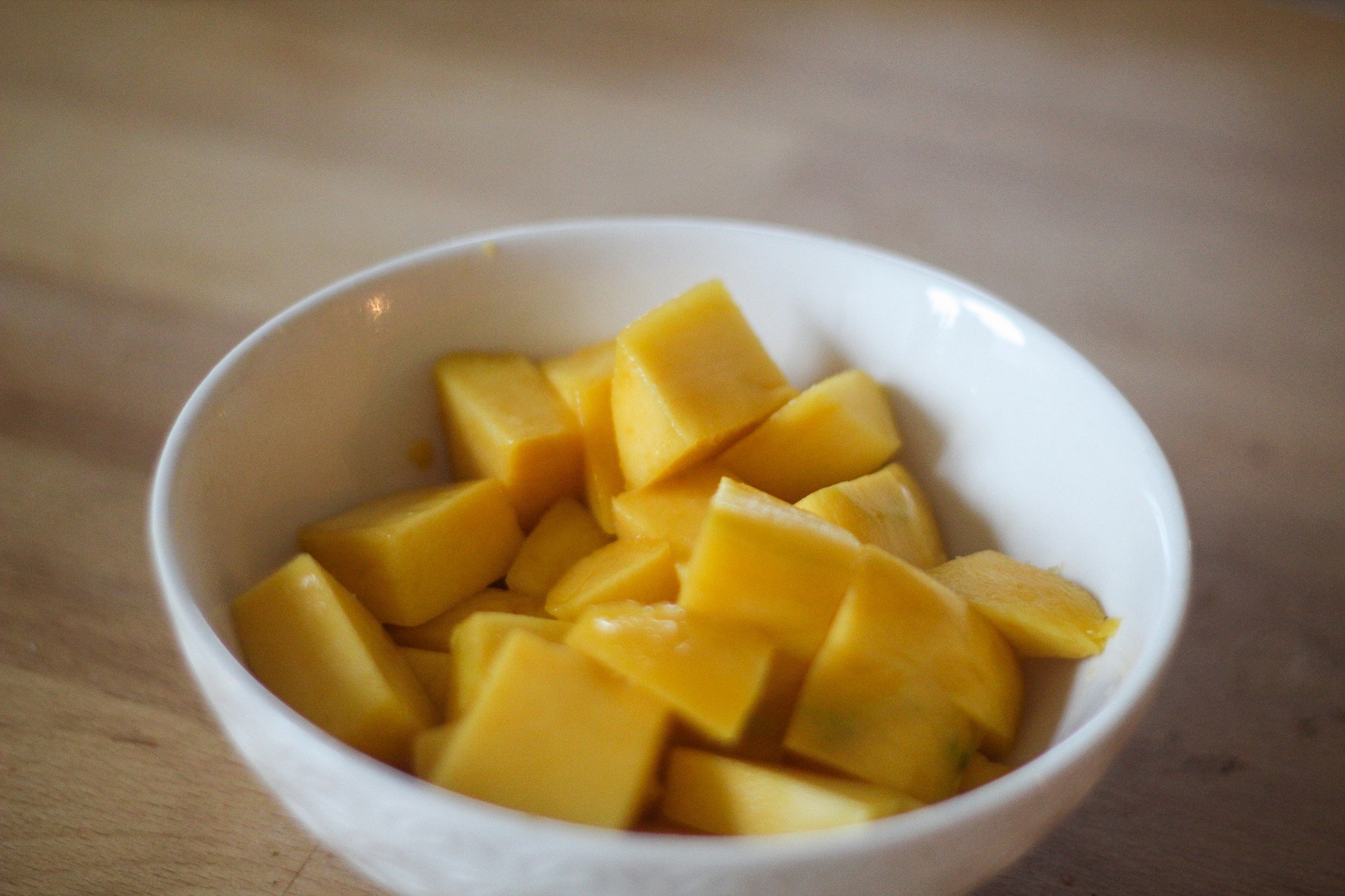 Rijpe mango, zo heerlijk!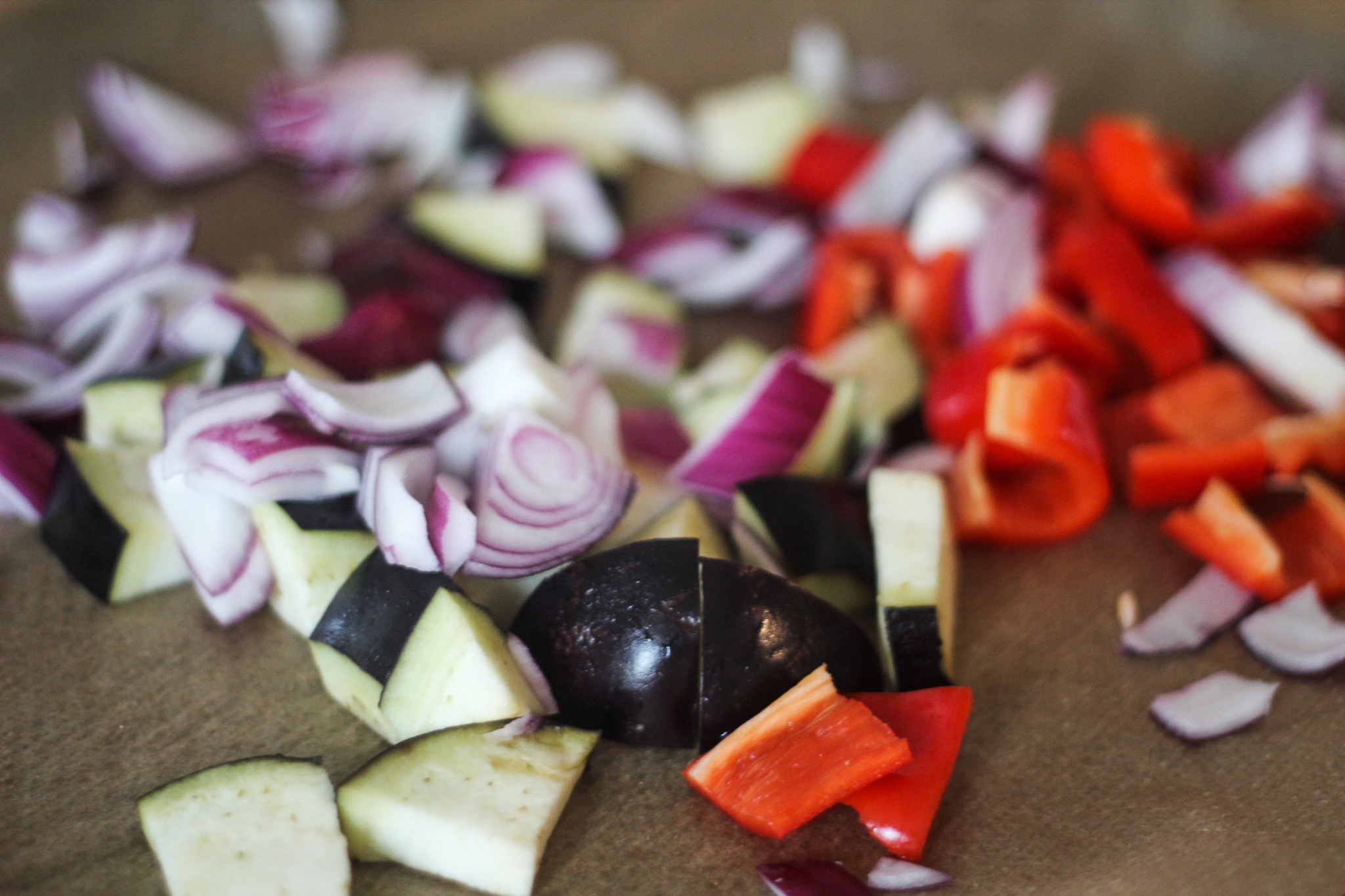 Rode ui, aubergine en rode paprika uit de oven.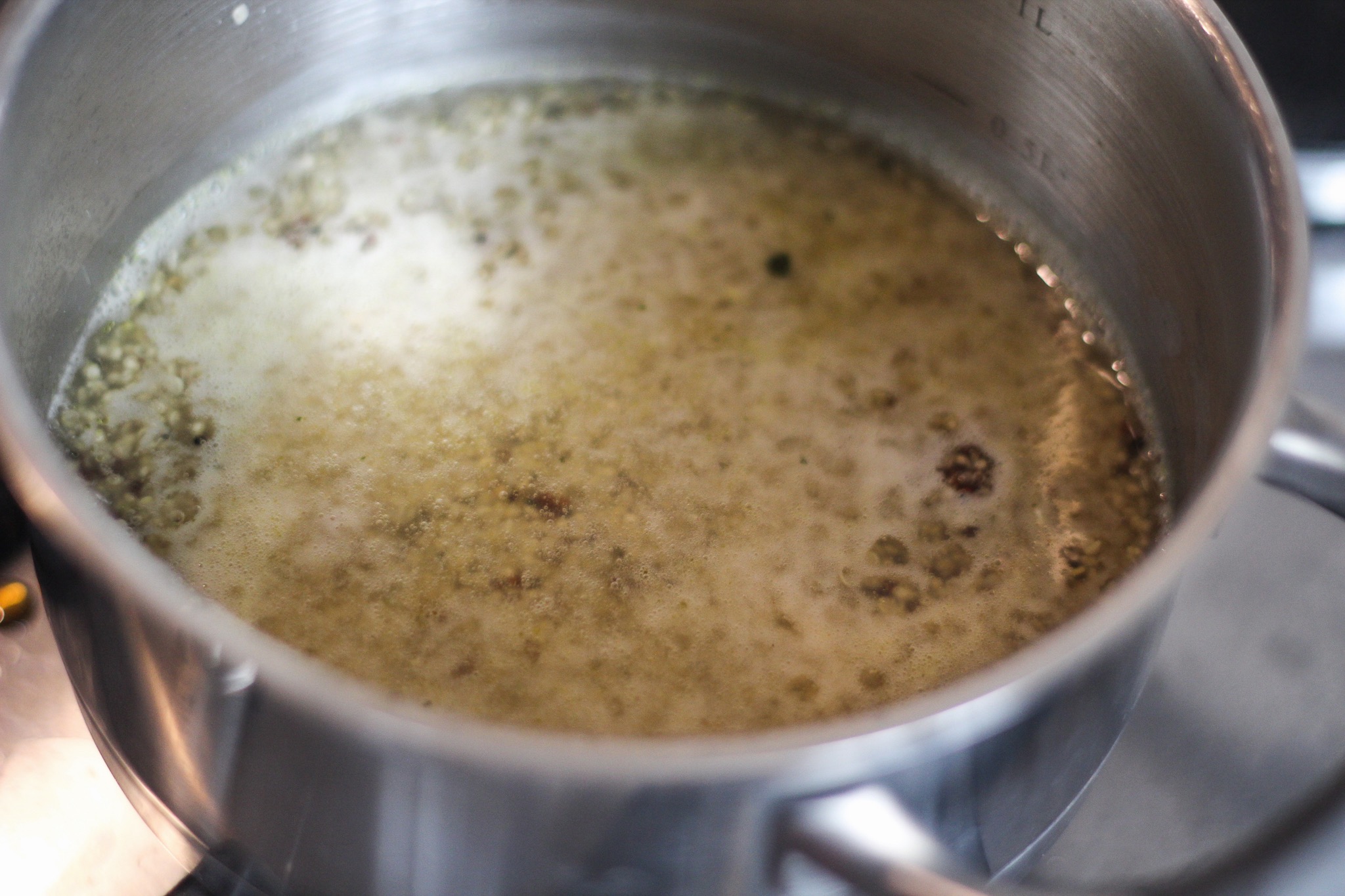 Quinoa gekookt met een beetje bouillon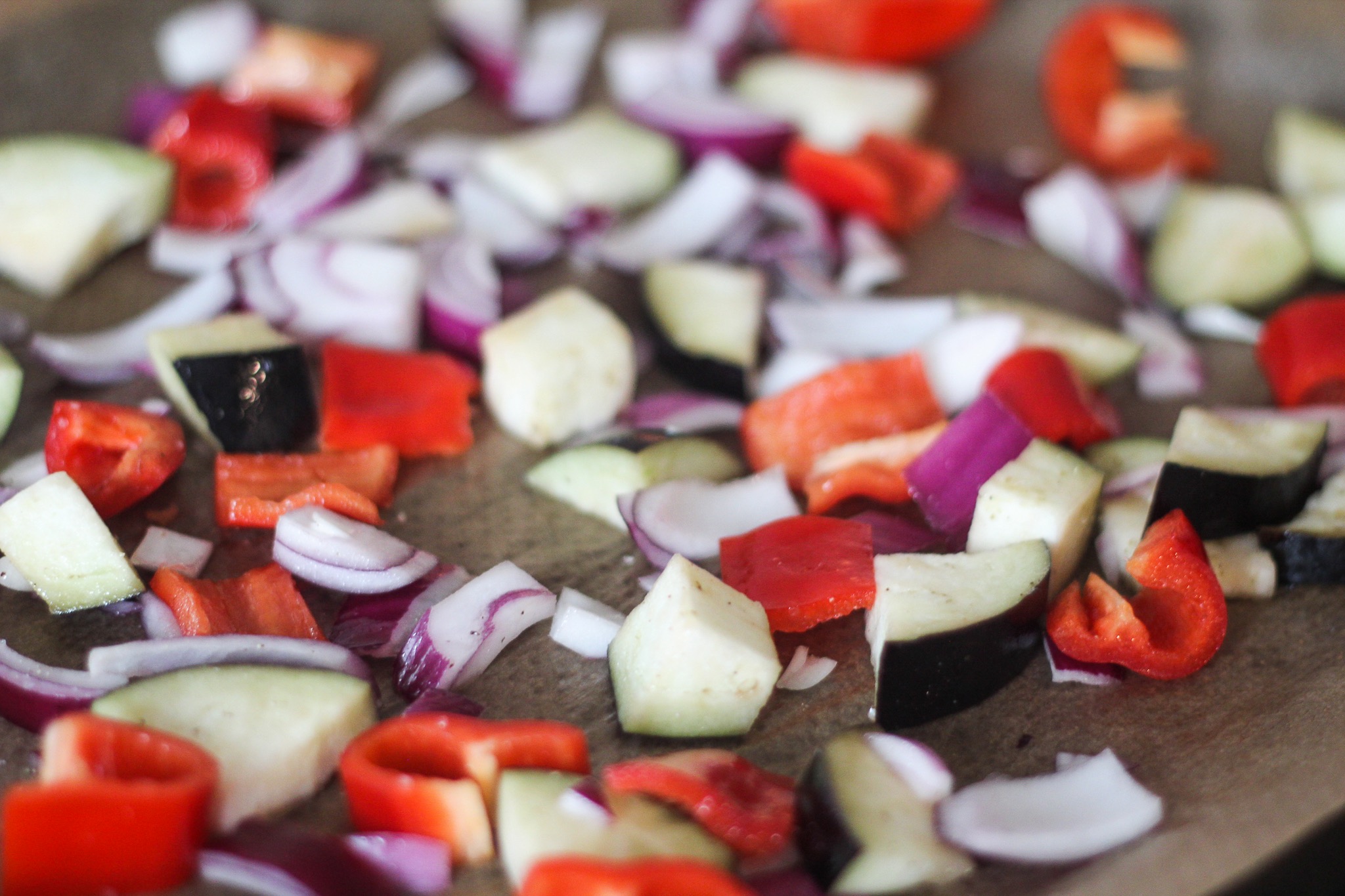 Hier zit olijfolie, peper en zout overheen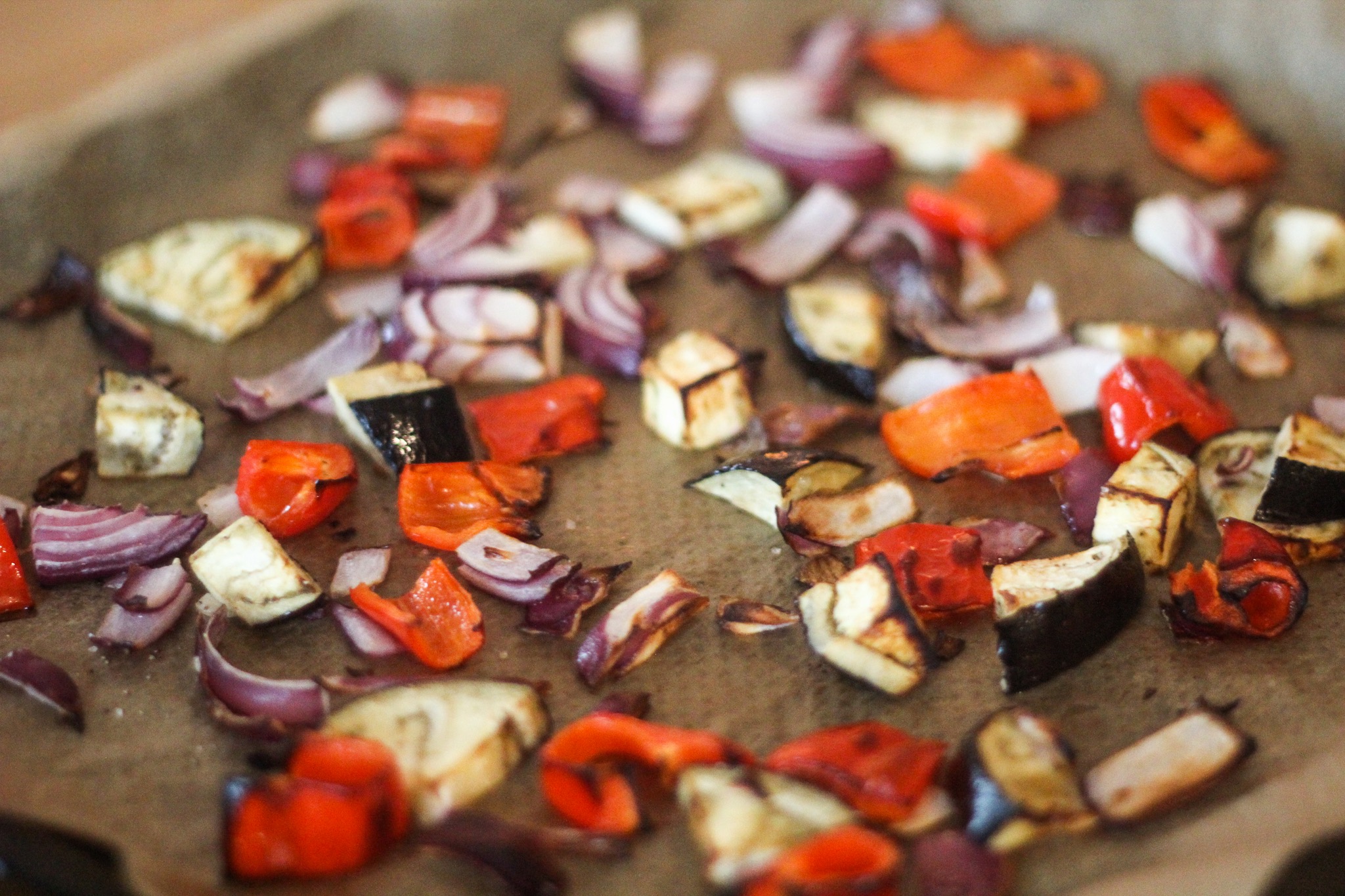 20 minuten op 220 graden en klaar!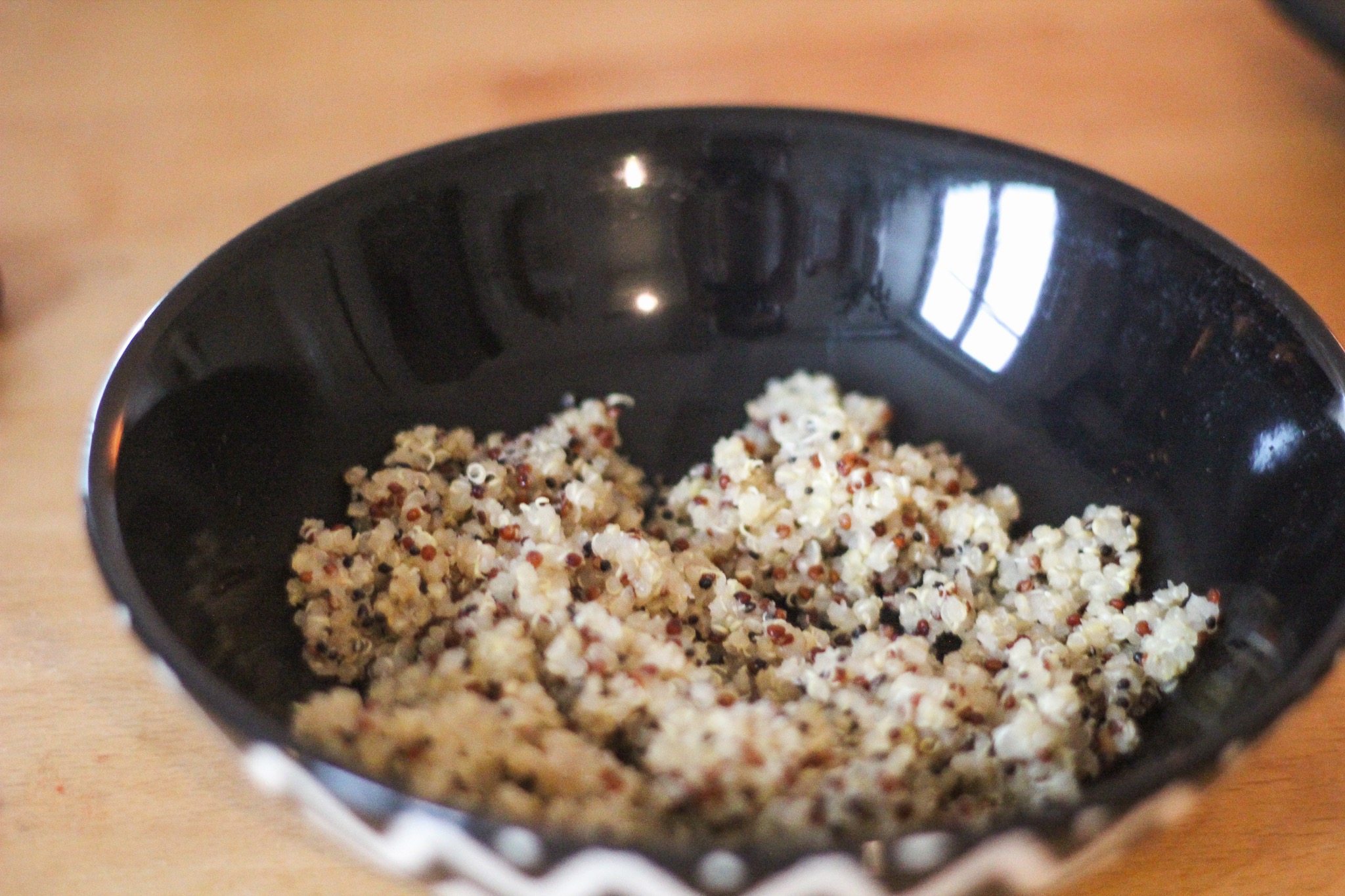 De quinoa is ook klaar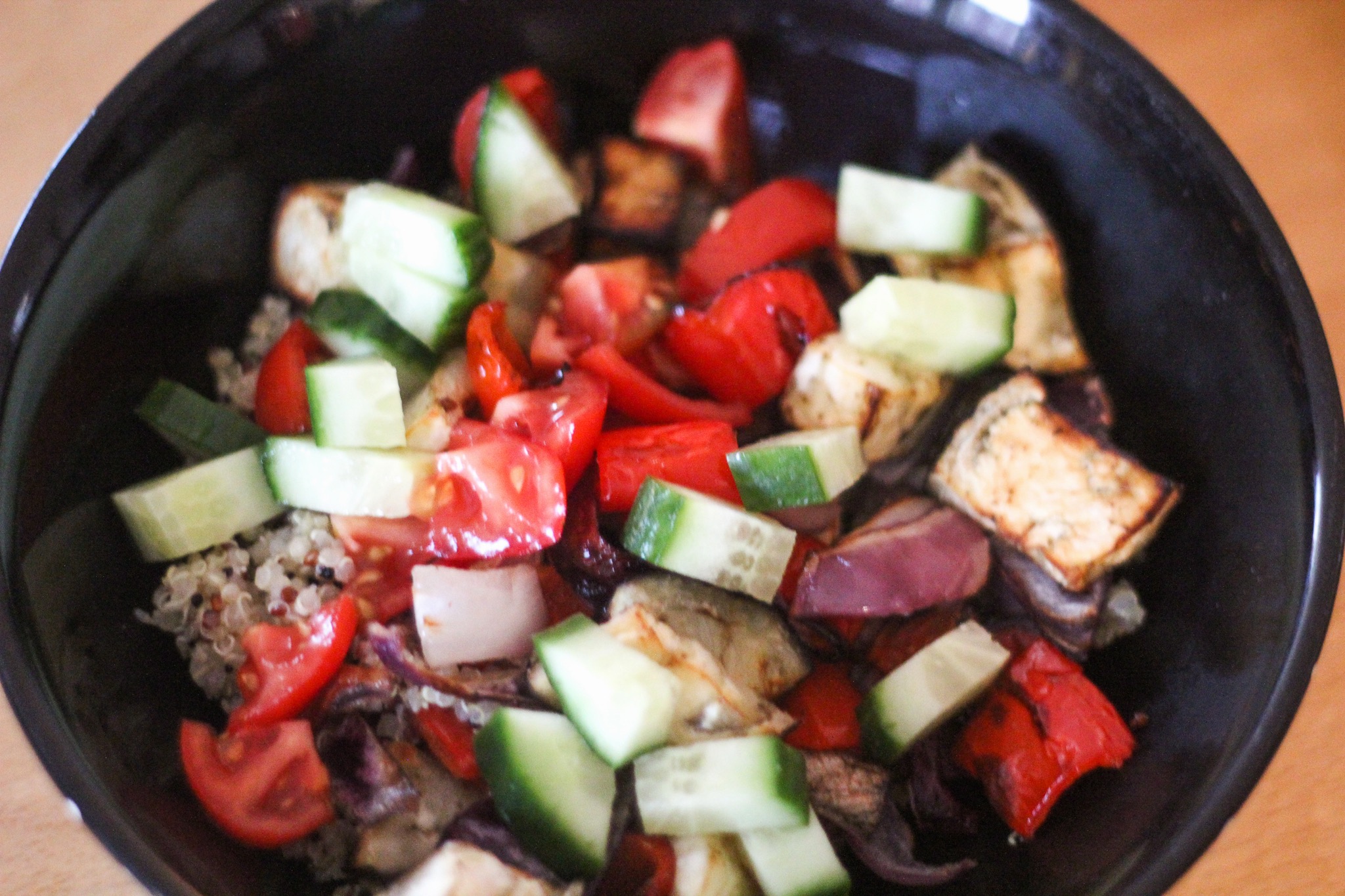 De geroosterde groente erbij + tomaat en komkommer, een beetje citroensap en genieten maar.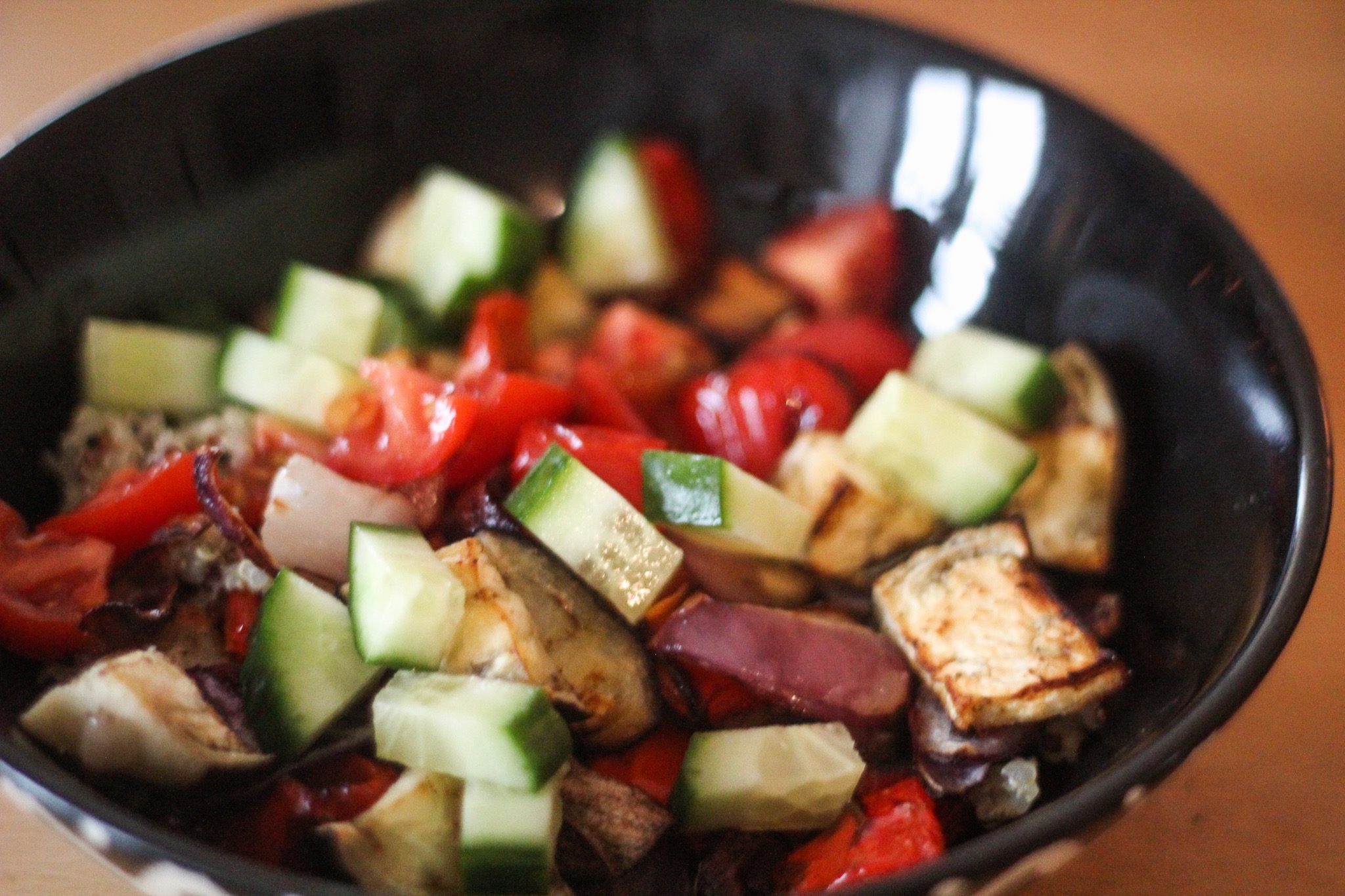 Een simpele, snelle en voedende maaltijd om dit voedingsdagboek mee af te sluiten!
Geniet van kerstavond lieve allemaal!