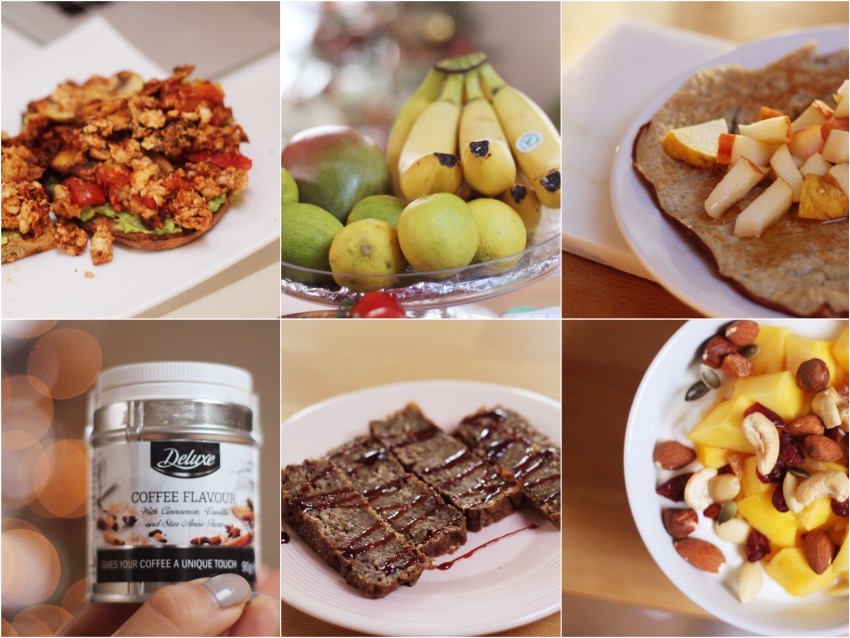 Het is bijna kerst!! Maar voor het zover is, heb ik nog allemaal random dingen gegeten die ik je ga laten zien in dit voedingsdagboek. Misschien doe je er een heel klein beetje inspiratie op voor de kerst, maar stiekem betwijfel ik het haha. (Bijna) Niks kerstigs dus 😉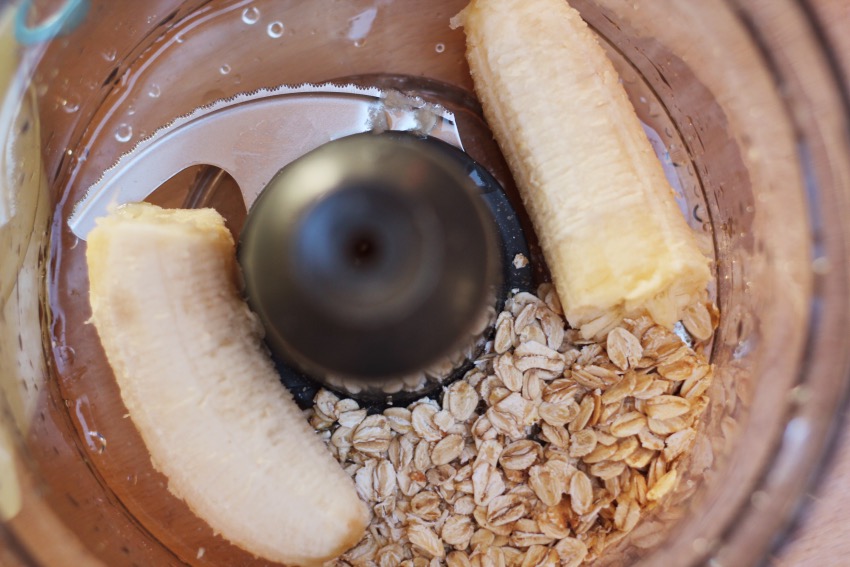 Ik had weer eens zin in een banaan-ei pannenkoek, met wat havermout. Een vergelijkbaar recept vind je hier!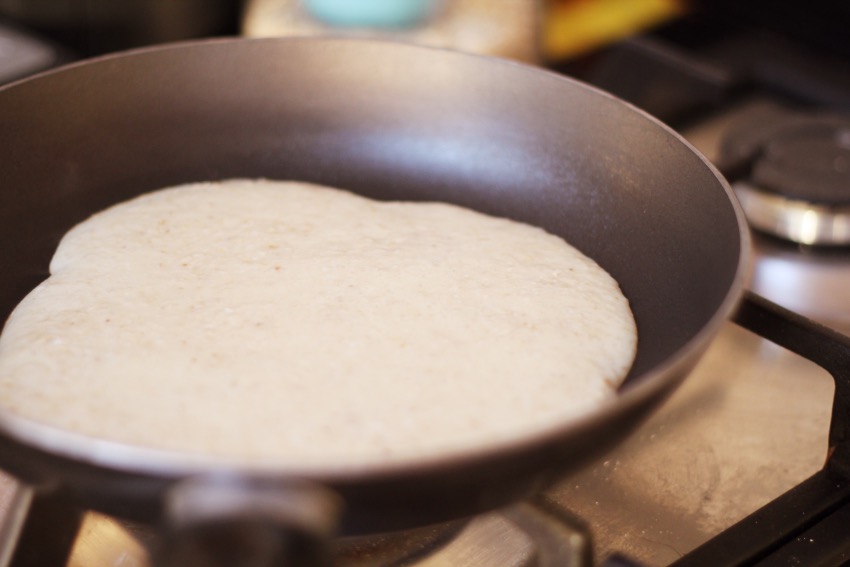 Heeeeeel lang op een laag vuurtje in de pan laten, dan pas kun je hem omdraaien 🙂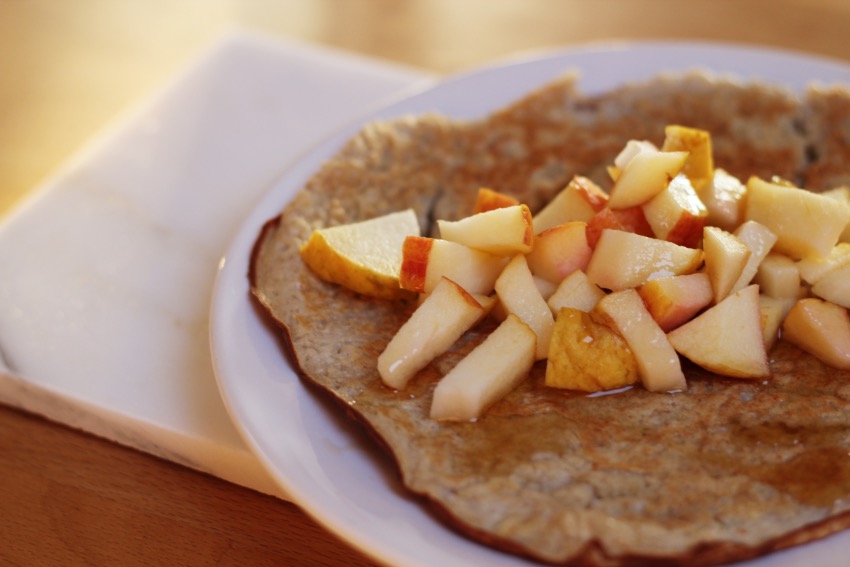 Met wat maple syrup en appel 🙂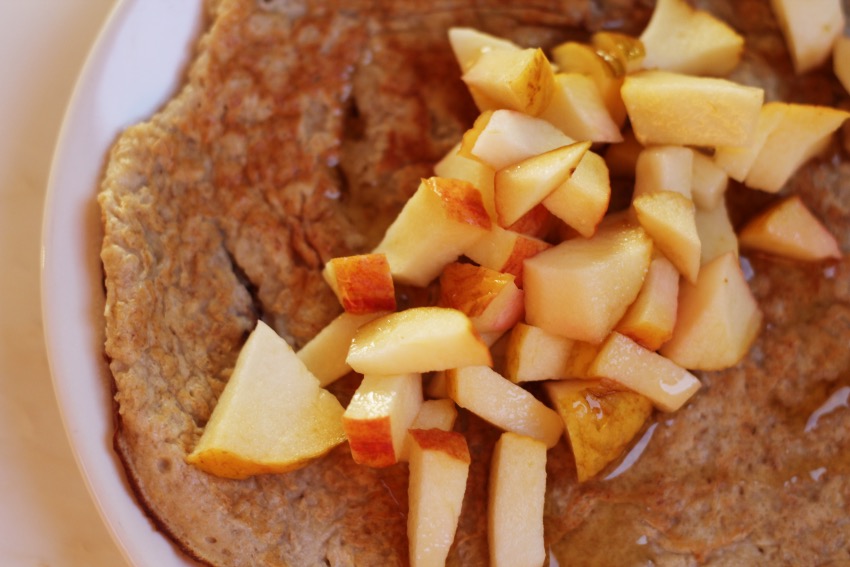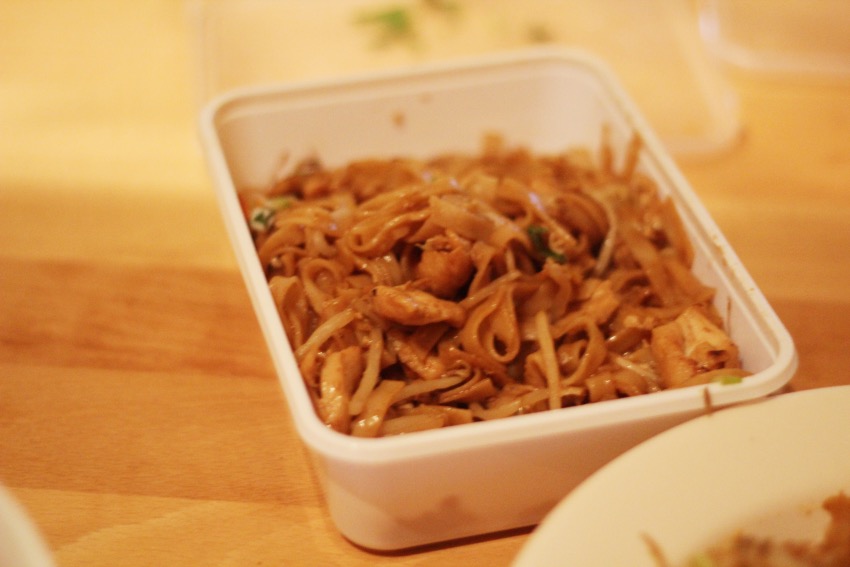 Samen met mijn vriend eten besteld, brrrr wat ziet het er ineens vettig uit als ik de foto's bekijk. Maar het was heerlijk!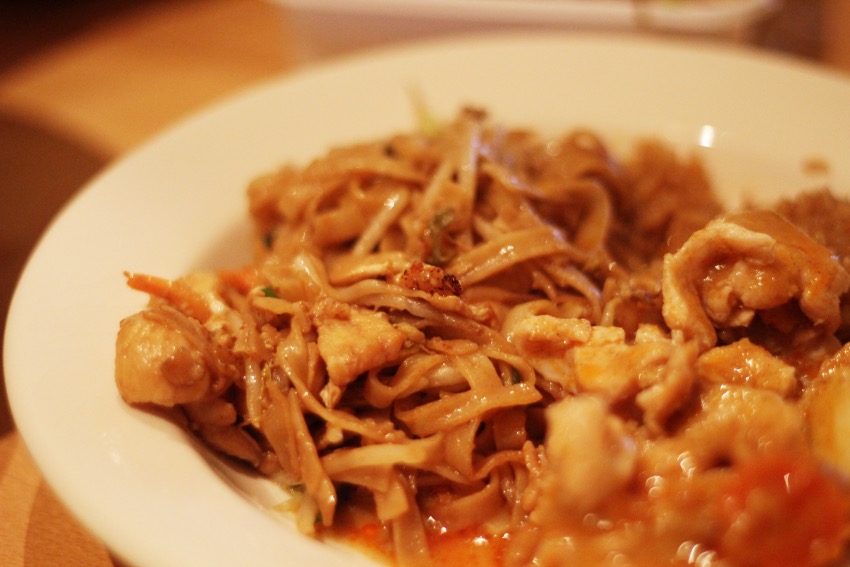 Niet te vaak doen alleen 🙂 Haha.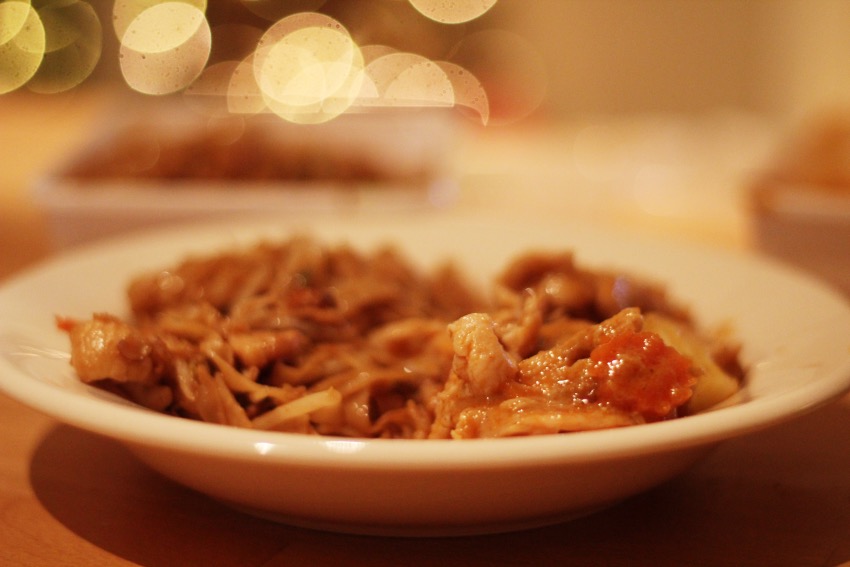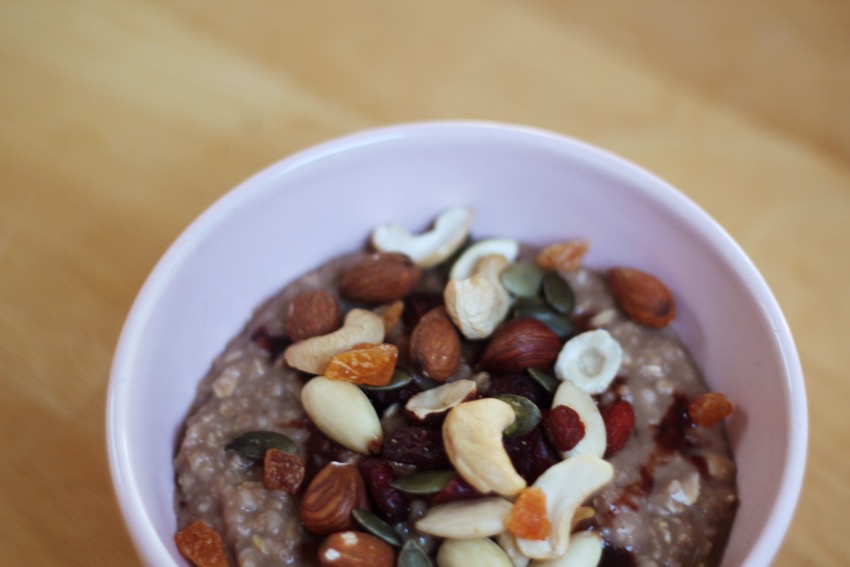 Havermout, same old same old!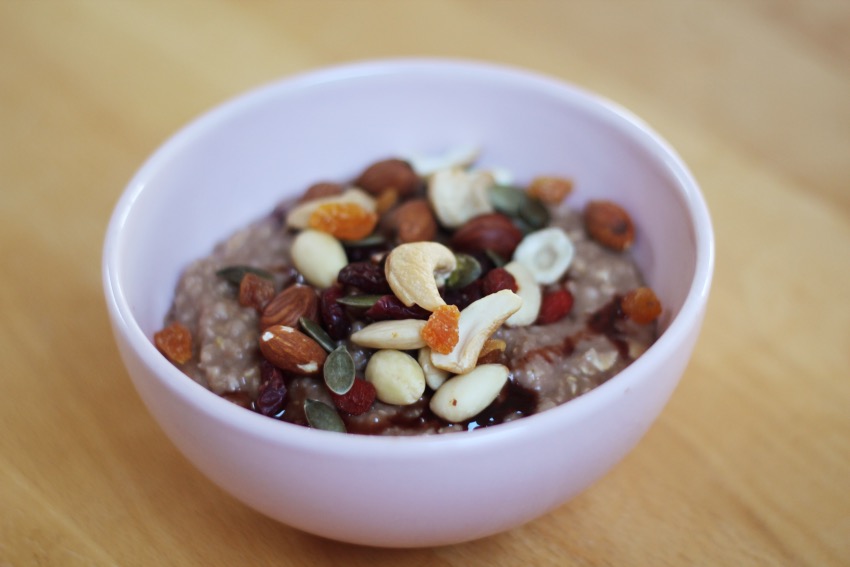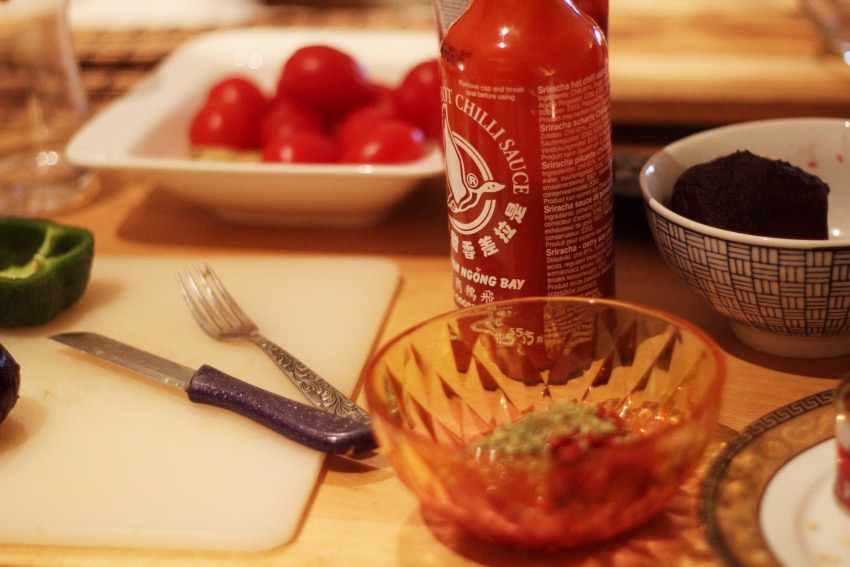 Van Magioni kreeg ik laatst een pakketje met een bietenbodem pizza en twee bloemkoolbodempizza's (wat aan lang woord), ik had niet heel veel meer in huis dus besloot ik een pizza te maken met restjes, zoals ik wel vaker doe. Voor de tomatensaus gebruik ik tomatenpuree, gedroogde oregano, sriracha en een klein beetje ketchup.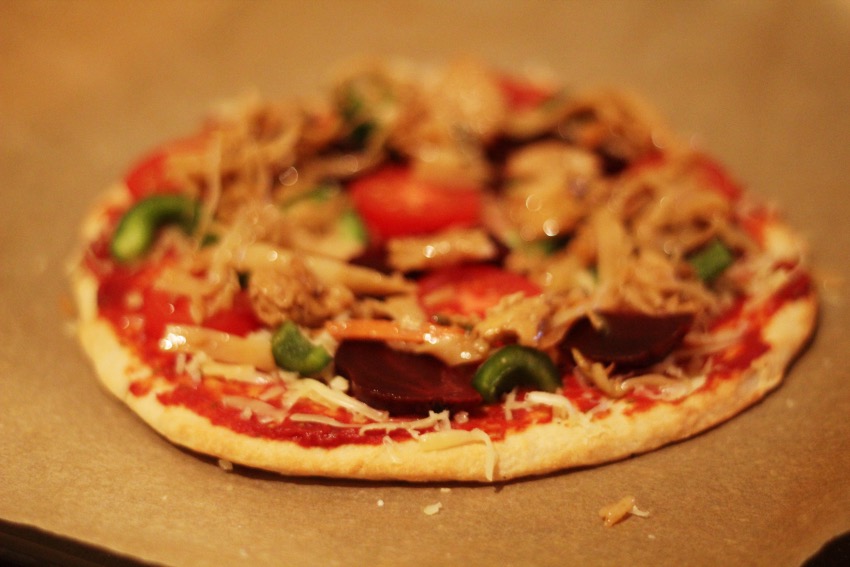 Ik heb zelfs de restjes van het thaise eten erop gedaan, haha.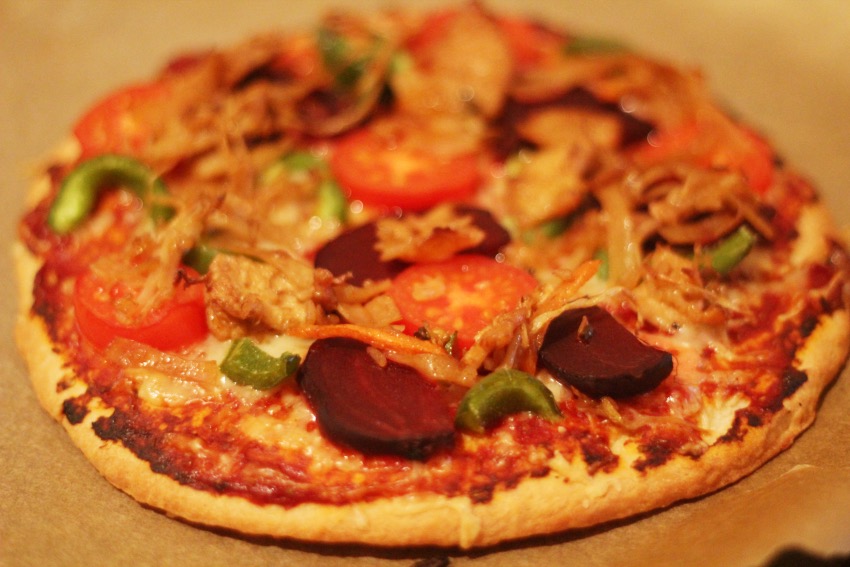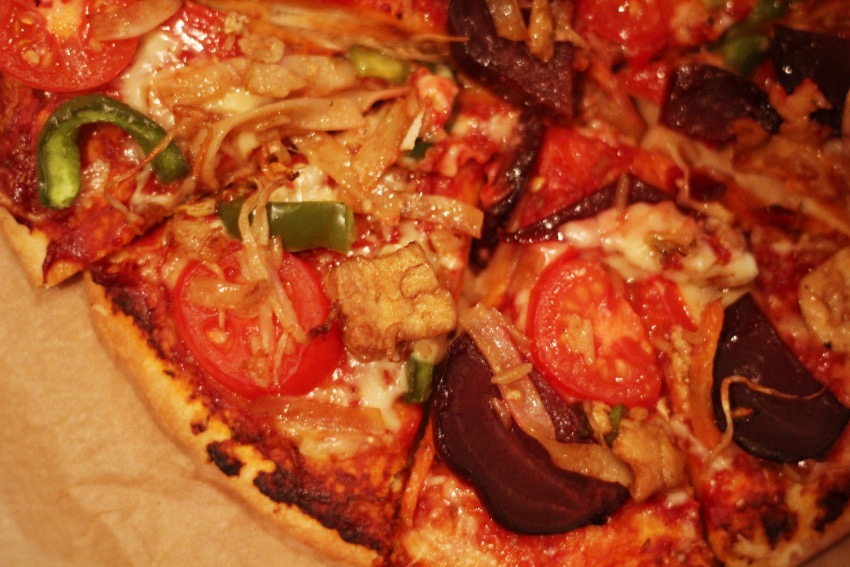 Ziet er misschien niet super smakelijk uit, maar het was heerlijk!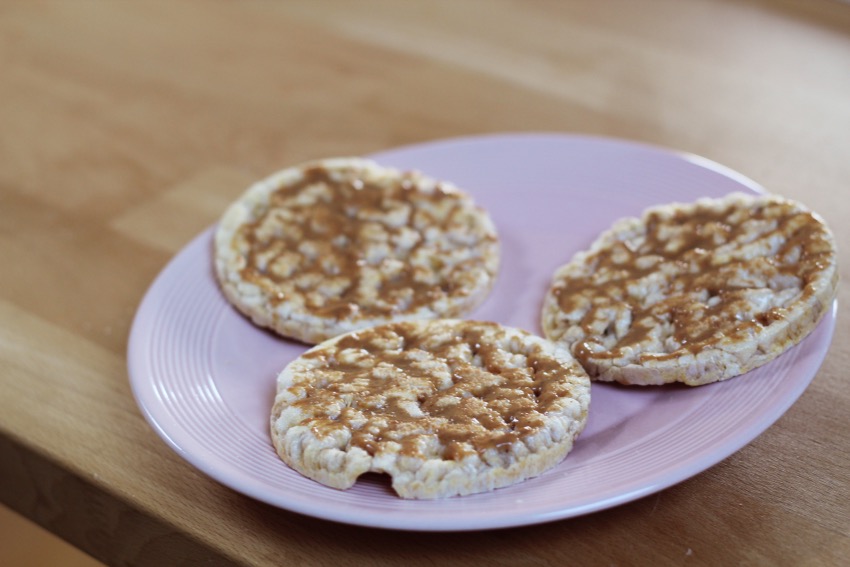 Maïswafels met pindakaas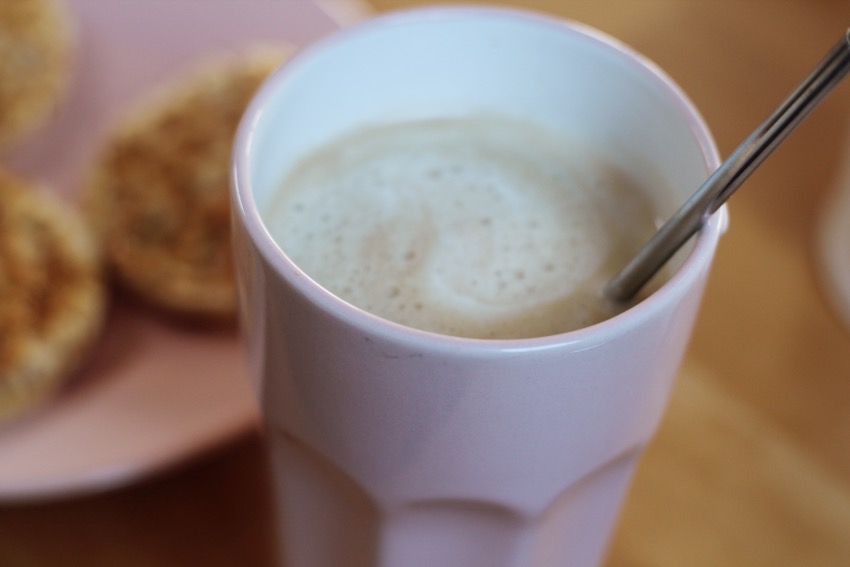 Koffie met amandelmelk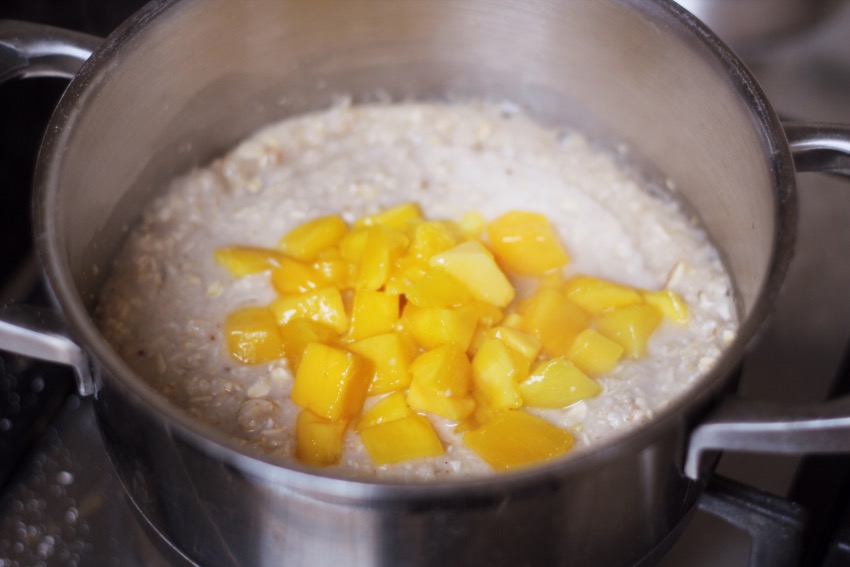 Havermout met mango. Deze keer verwarmde ik de mango mee met de havermout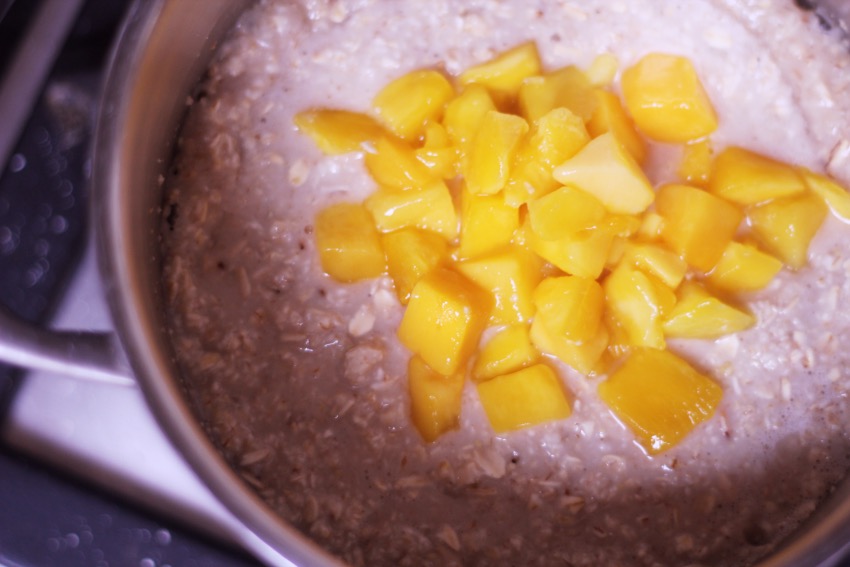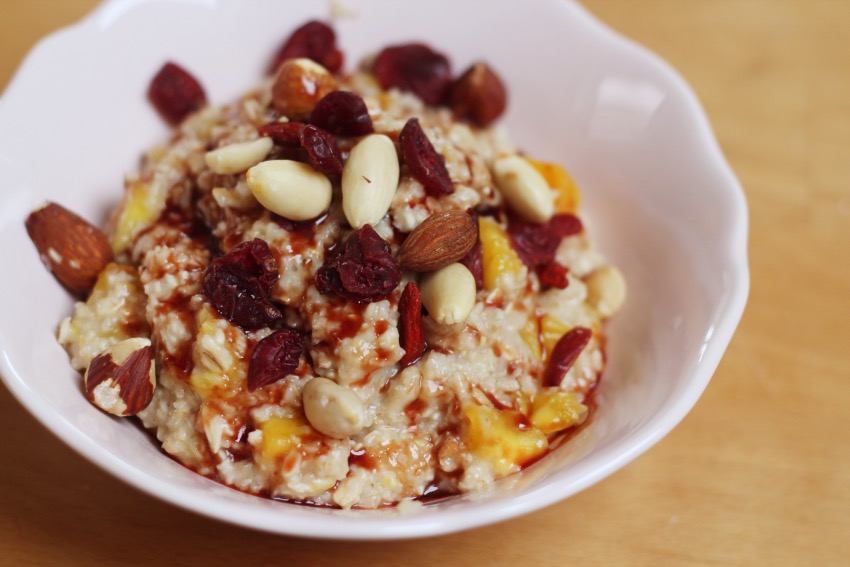 Dadelstroop eroverheen en een handje noten en cranberries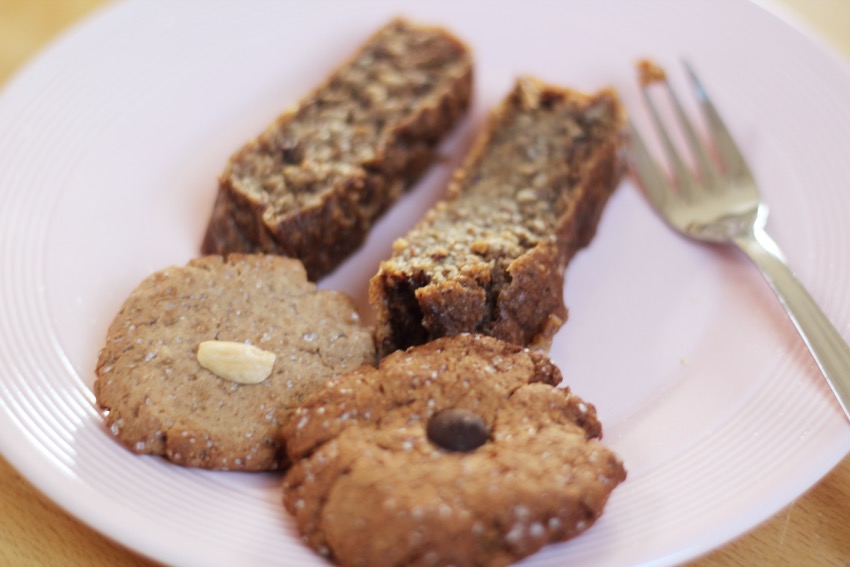 Twee koekjes, en twee plakjes van mijn Chai Bananenbrood!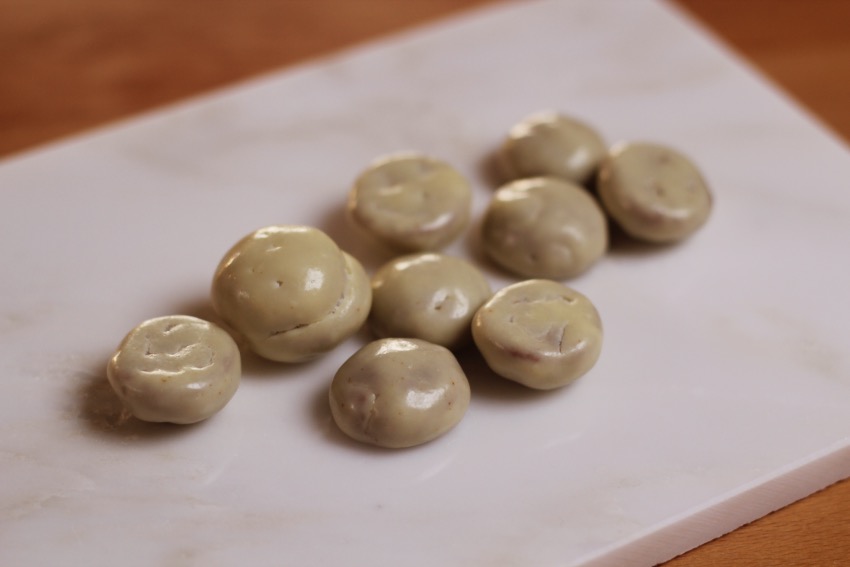 Jep, nog steeds aan het snacken op pepernoten.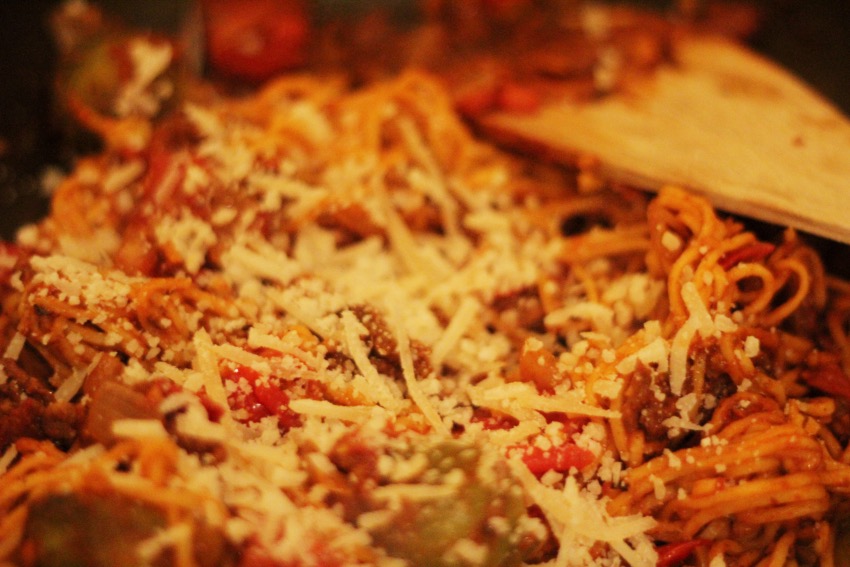 Pasta met gehakt en heel veel kaas.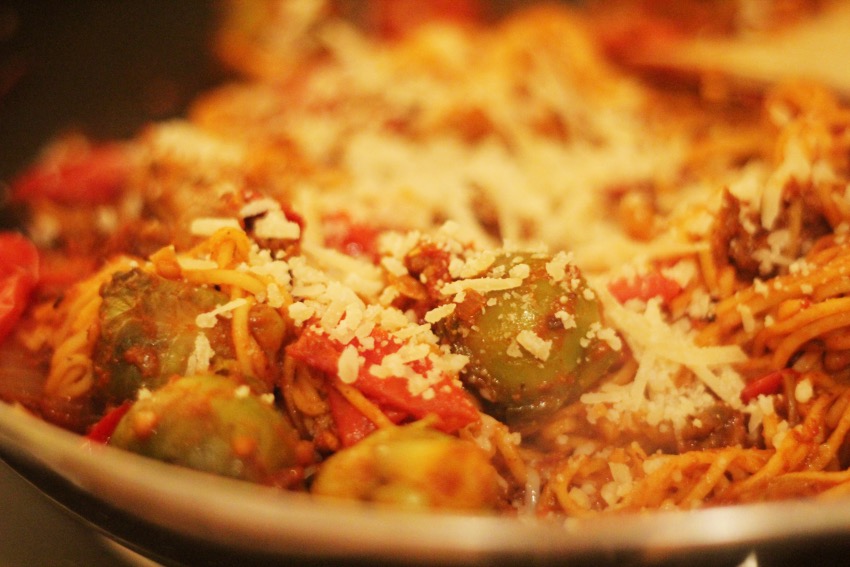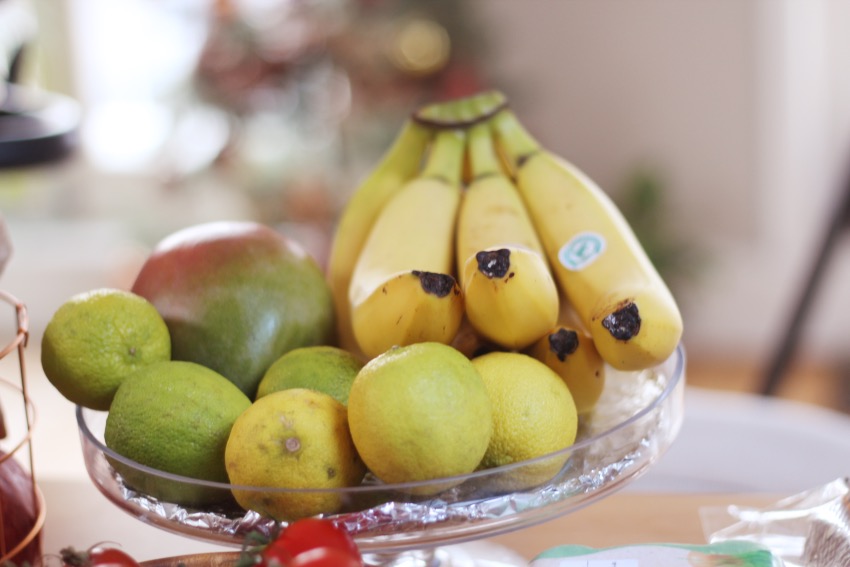 Naar de Haagse Markt geweest 🙂 De limoentjes zijn al van twee weken, dus die moet ik maar eens gauw op zien te maken..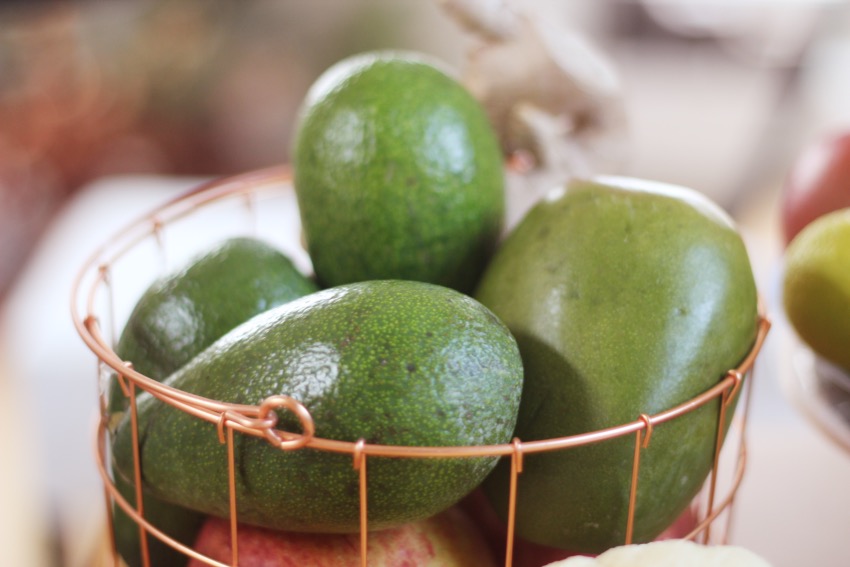 3 avocado's voor 1 euro, 2 mango's voor 1 euro. Love it 🙂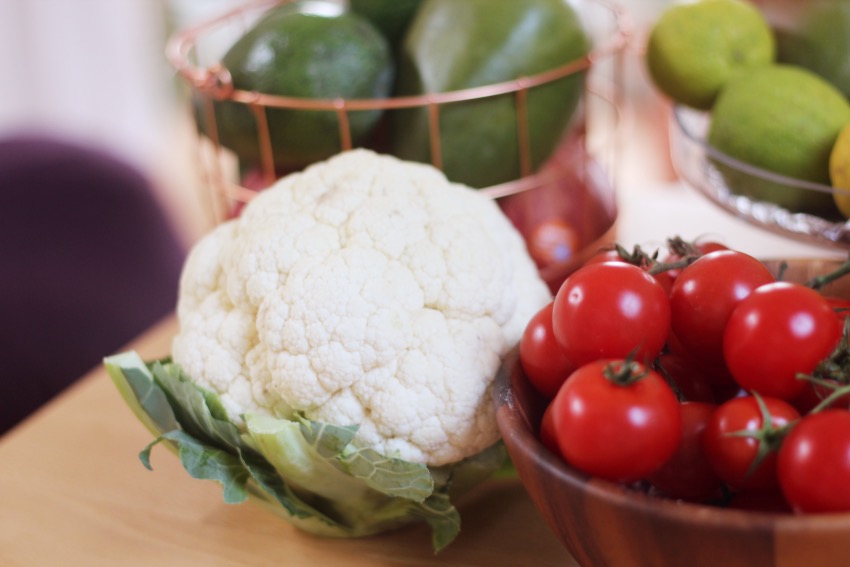 Bloemkool? 1 euro. Cherry tomaatjes? 1 euro.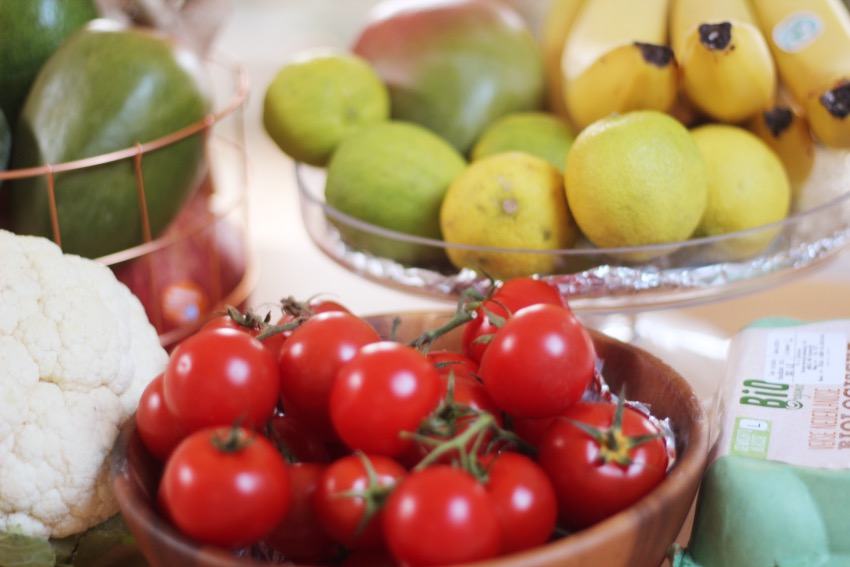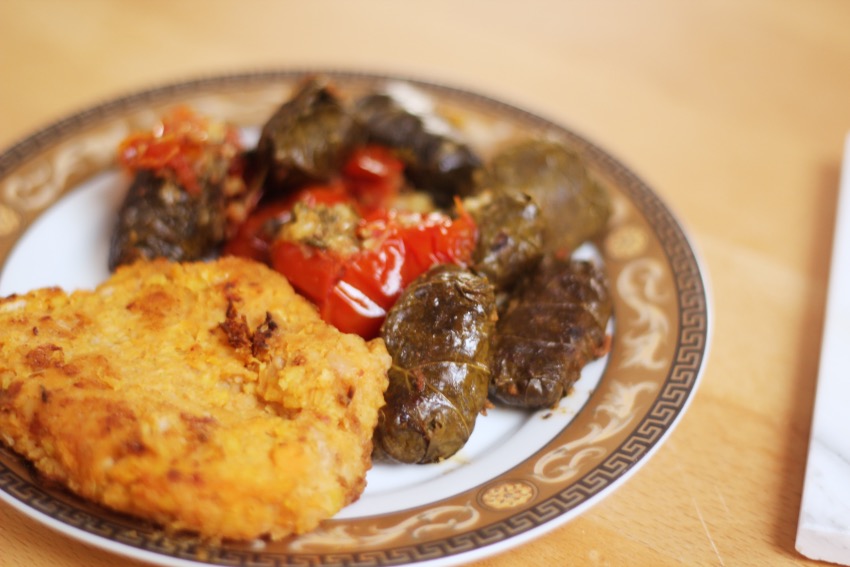 Restjes uit de vriezer. Mama's dolma's en een Zoete Aardappel Burger!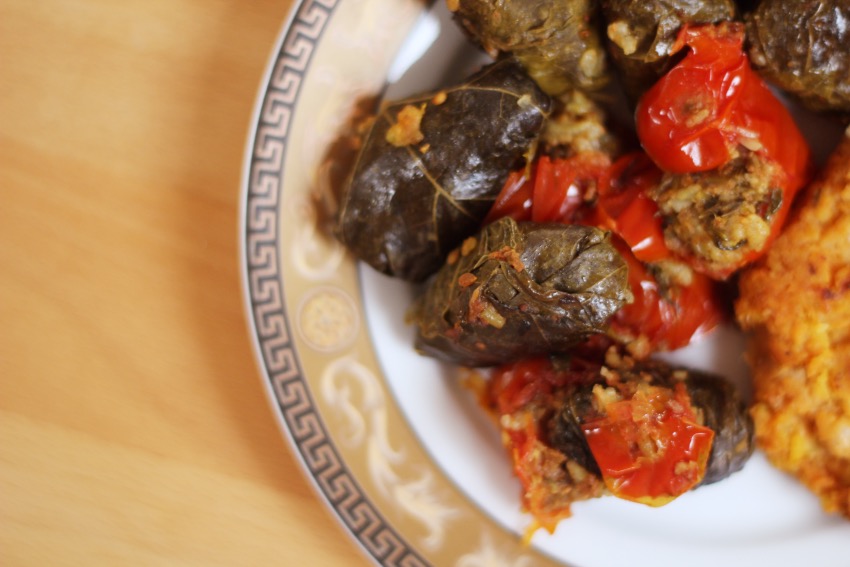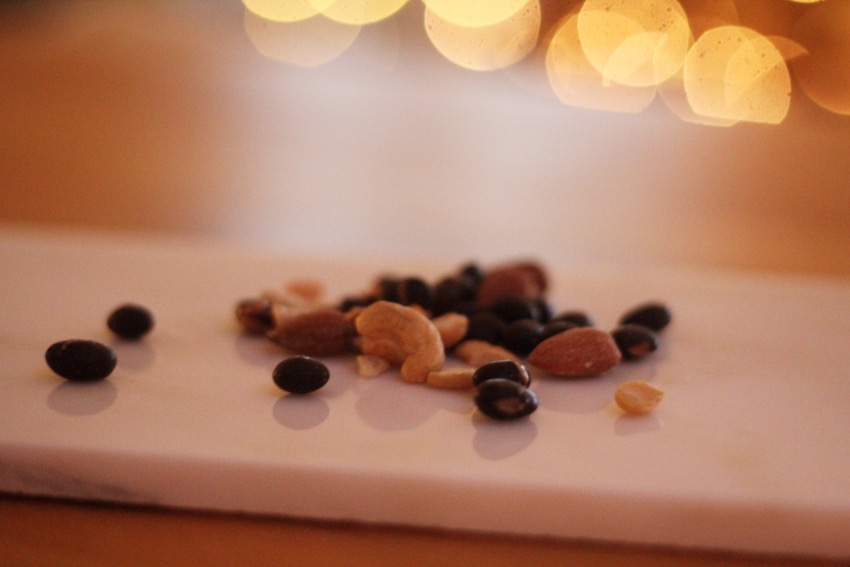 Handje noten, half handje dan.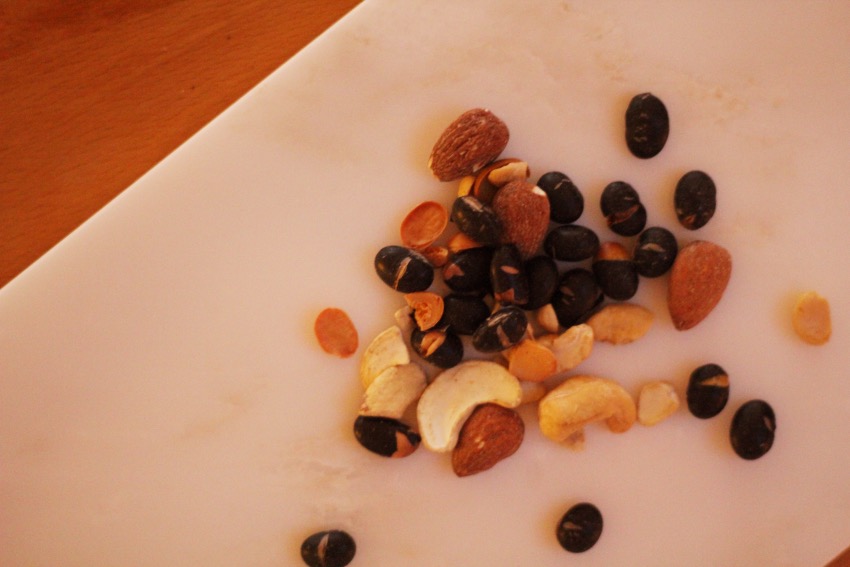 Die zwarte dingen zijn sojabonen, geen idee dat je dit ook zo kon eten!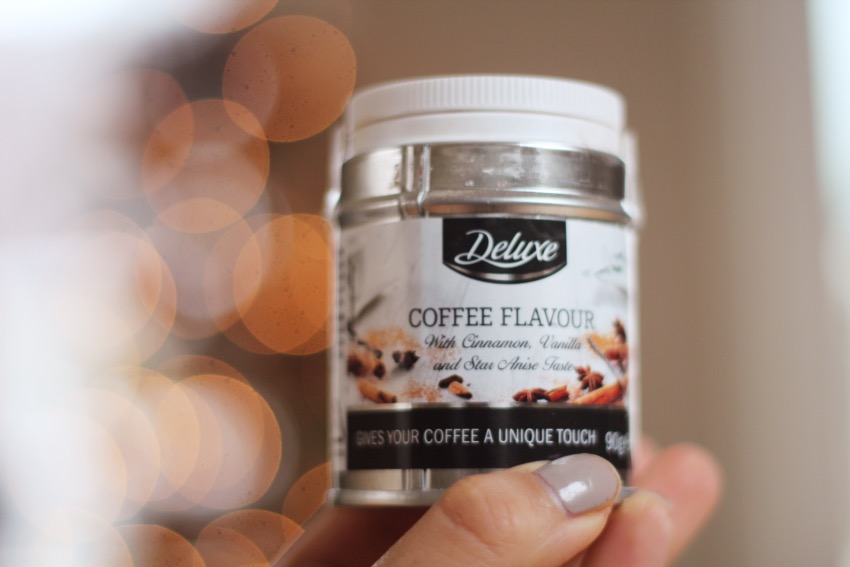 Ik kocht dit bij de Lidl! Interessant voor door de koffie, ik weet niet of ik het echt heel lekker vind aangezien ik het nu nog maar 1 x heb geprobeerd (een heel klein beetje) en ik niet echt iets proefde. Als het na een paar keer proberen bevalt, laat ik het natuurlijk weten!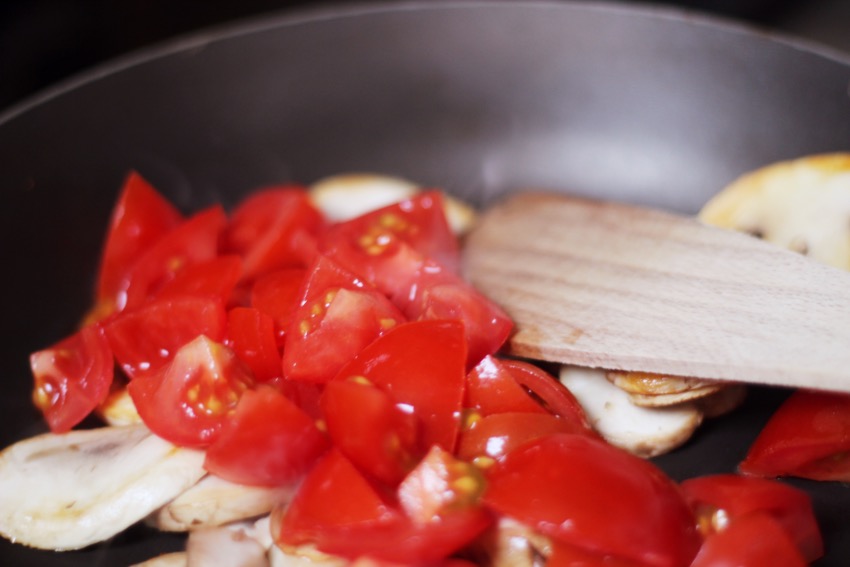 Omelet in the making met tomaat en champignons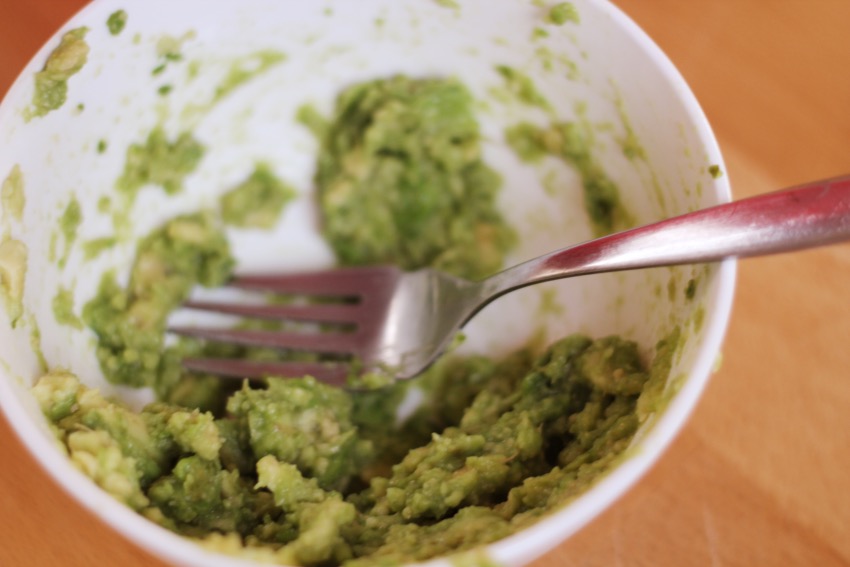 Avocado geprakt met peper, zout en knoflookpoeder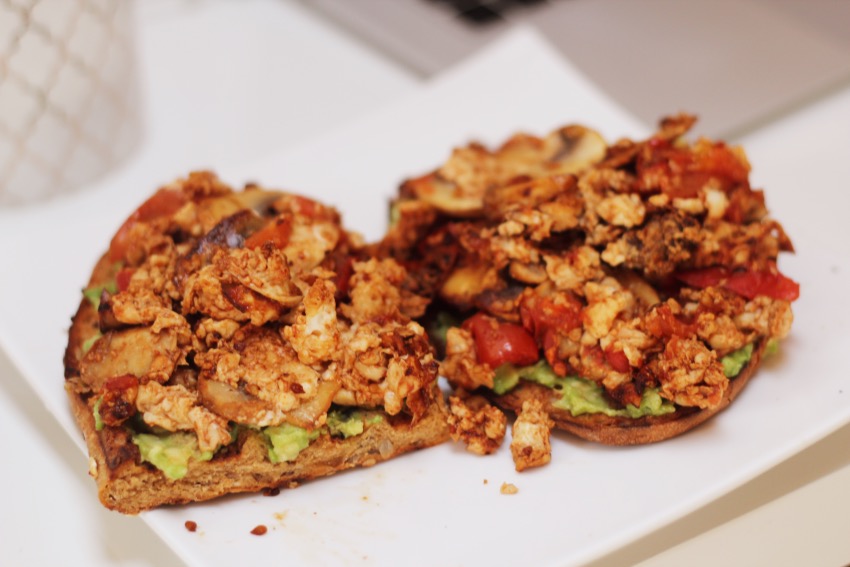 Die op een broodje gestapeld en smullen maar! Oja, klein beetje citroen/limoensap eroverheen en het is hemels!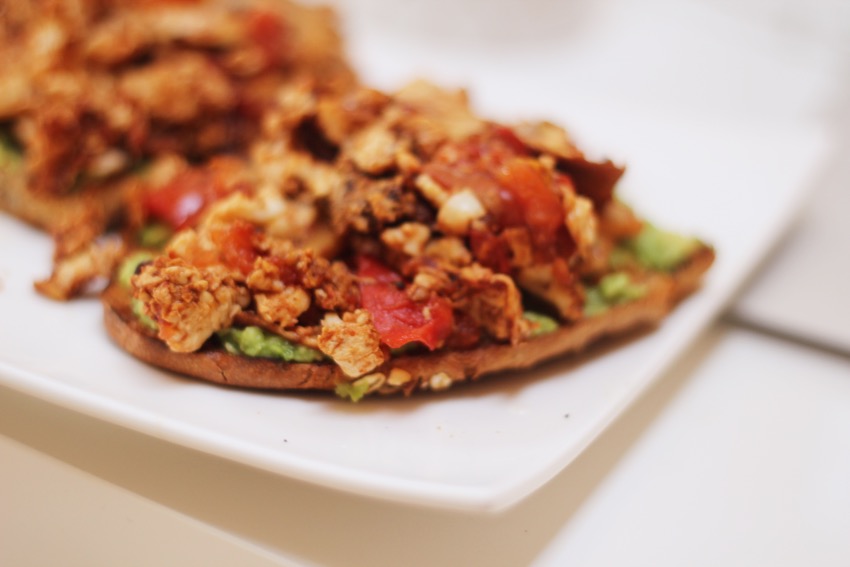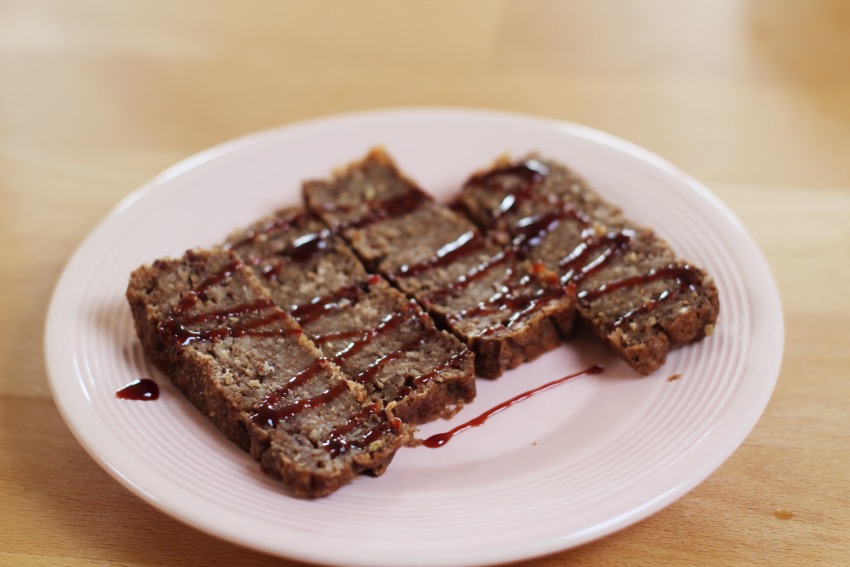 Hmmm Chai Bananenbrood (glutenvrij, vegan) met dadelstroop eroverheen.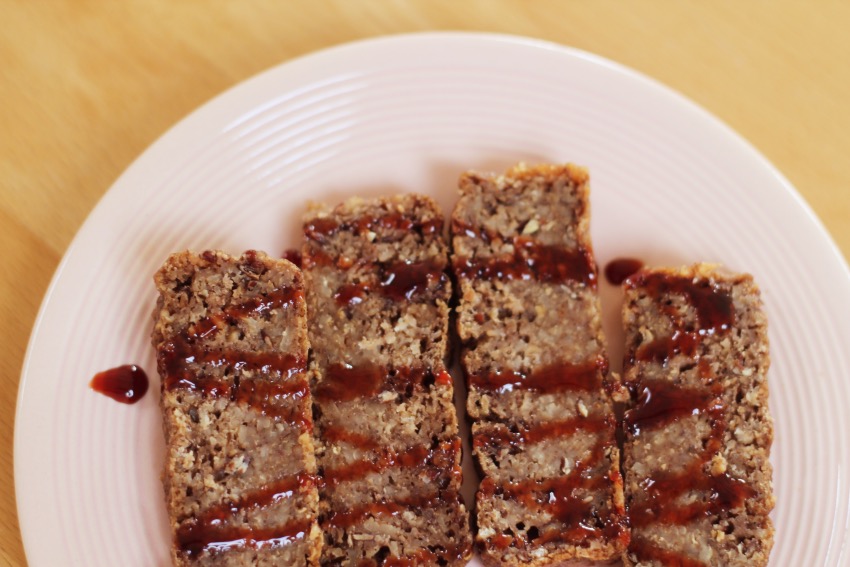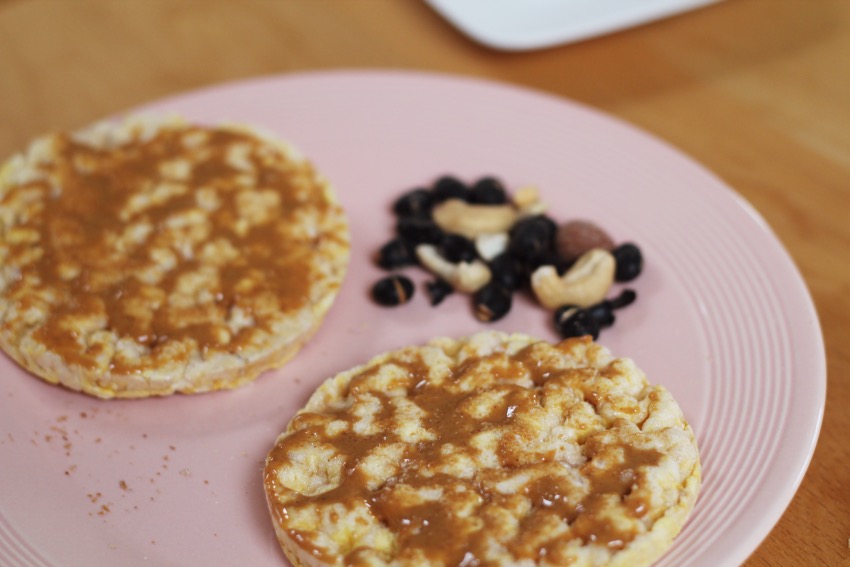 Maïswafels met pindakaas en wat nootjes.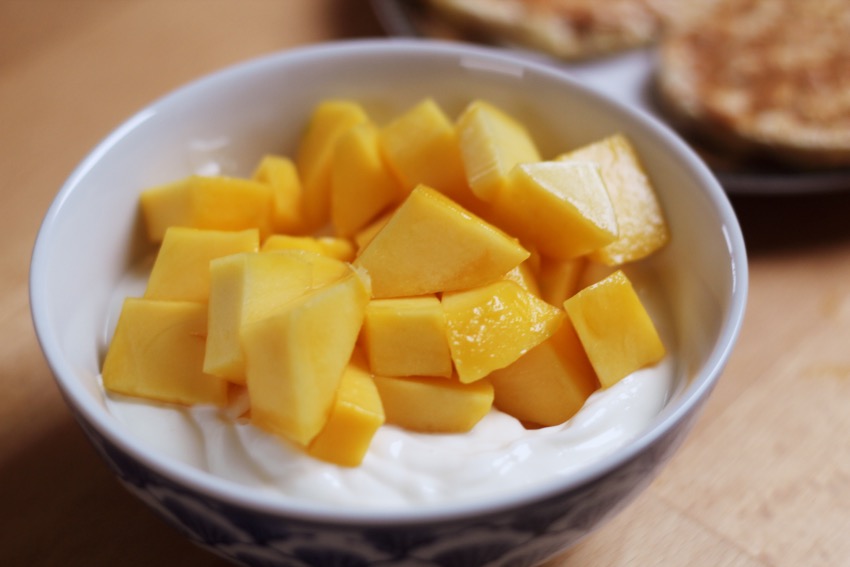 Kwark + mango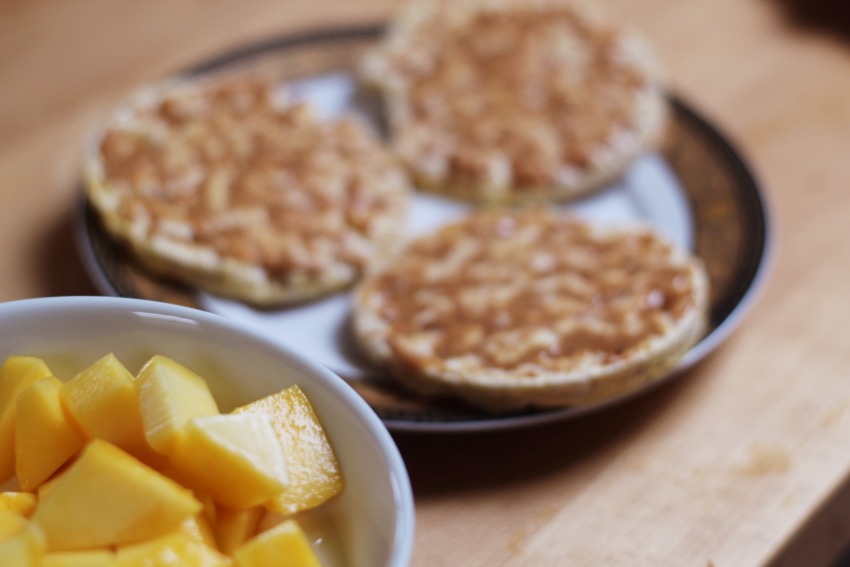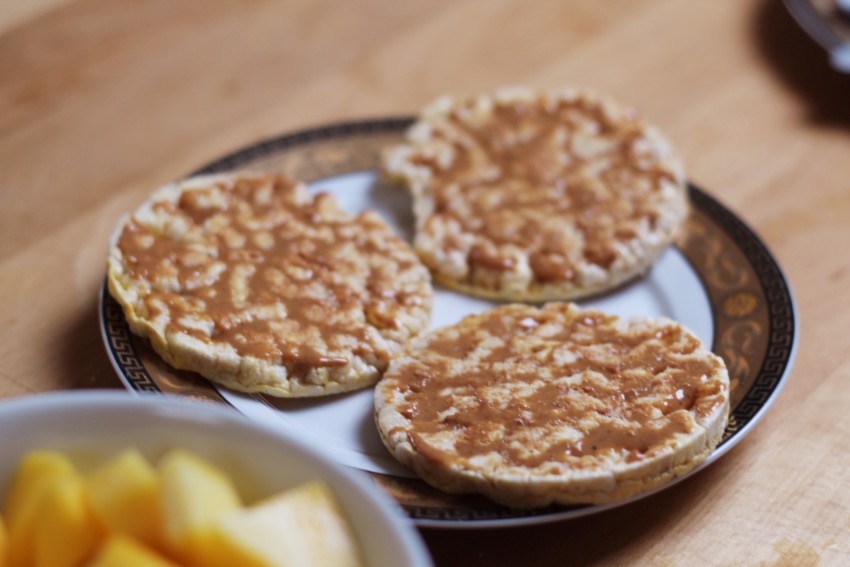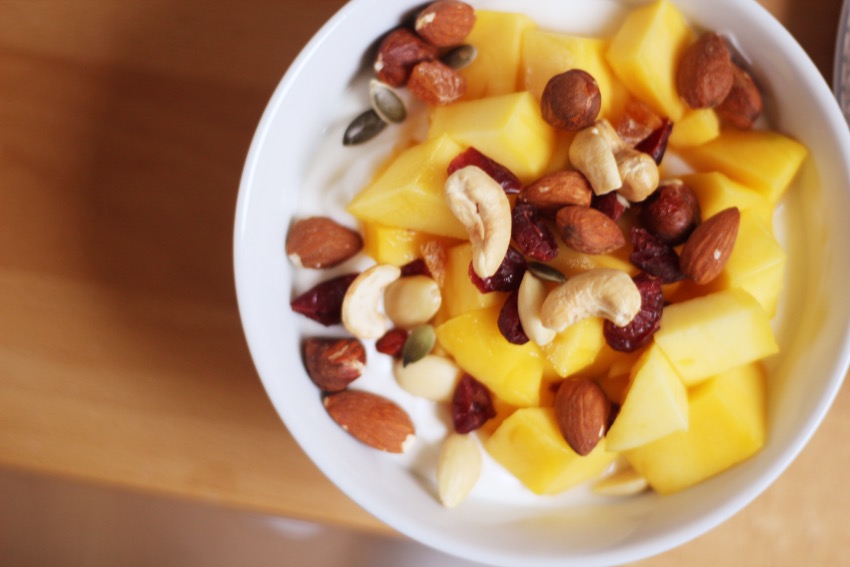 Met noten, zaden en cranberries. Heerlijk! Ik zeg: laat het kerstdiner maar komen volgende week!! Ik ben benieuwd 🙂