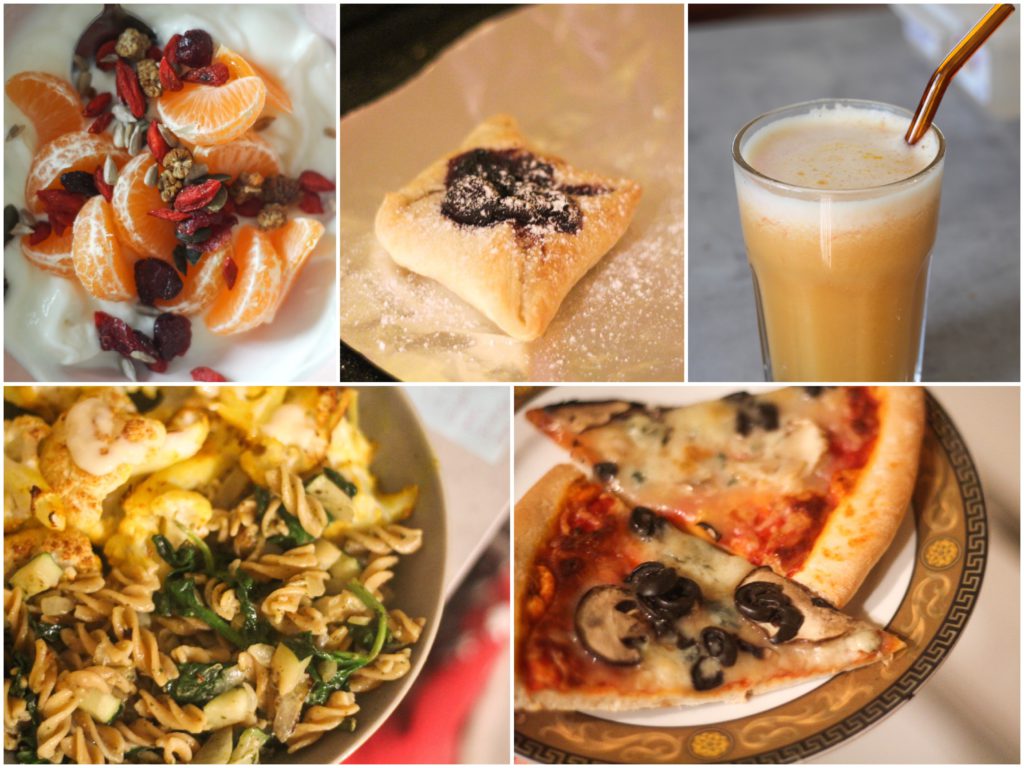 Welkom bij het tweede voedingsdagboek van 2020! Wat heb ik gegeten? Wat heb ik gedronken? Ik heb het hier en daar vastgelegd en bij elkaar verzameld in dit voedingsdagboek om je hopelijk wat inspiratie of ideetjes te geven qua maaltijden. Ik eet niet precies 3 maaltijden per dag met 2 tussendoortjes, ik eet random en door de dag heen – dus kijk vooral naar wat handig en passend is voor jouw leven!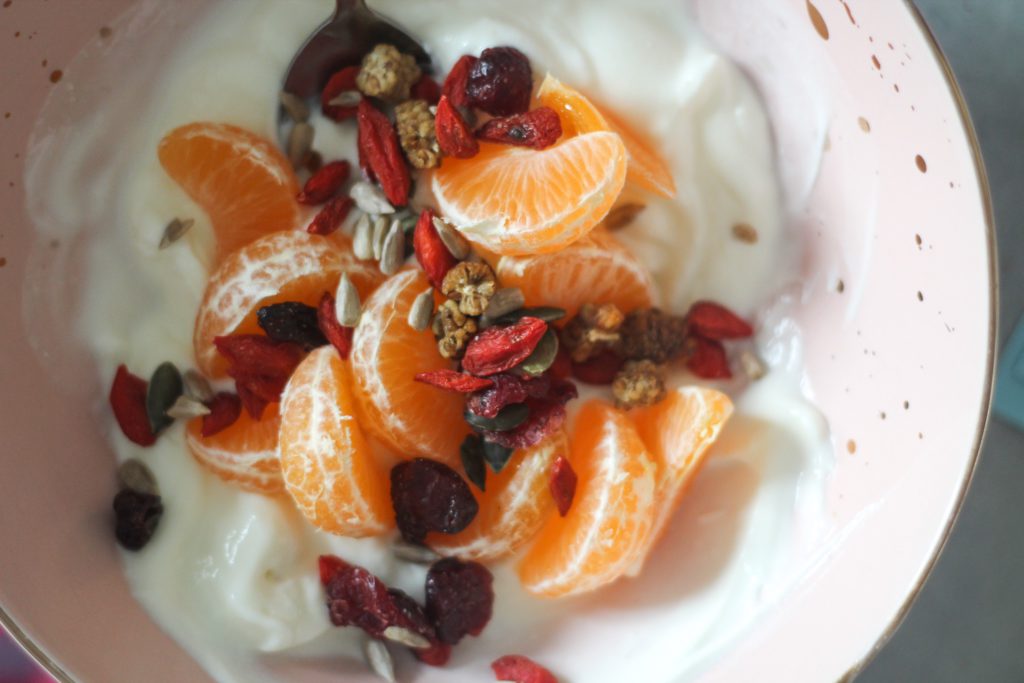 We beginnen met magere kwark, mandarijn, honing en een pitten& zaden mix van de Lidl.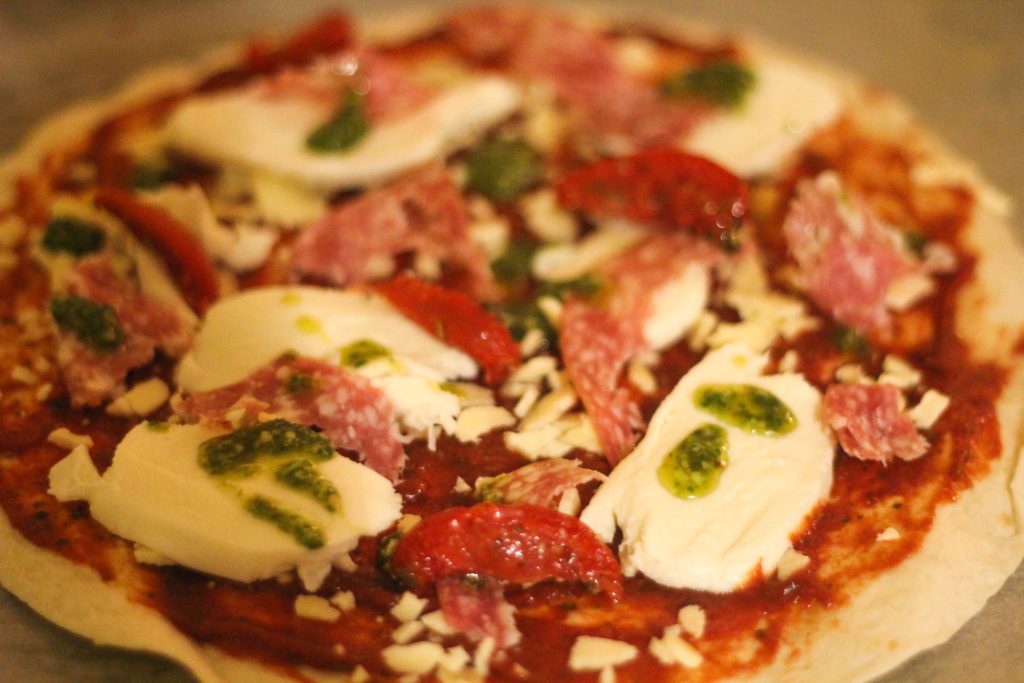 Boy en ik kwamen een avond laat thuis van kantoor en Boy wilde eigenlijk eten bestellen omdat hij geen idee had wat hij nou moest maken én hij had er geen zin in. Ik wist dat er nog genoeg was in huis en stelde voor om binnen 15 minuten wat voor hem te maken. Koken is voor mij een soort rust-moment. Dus ik vind dat helemaal geen probleem. Toen ik mijn maaltijd aan het bereiden was heb ik een wrap-pizza gemaakt voor hem. Een wrap met tomatensaus, kaas, mozzarella, zongedroogde tomaat, worst (geen idee precies, zat in de TooGoodToGo Box) en groente pesto.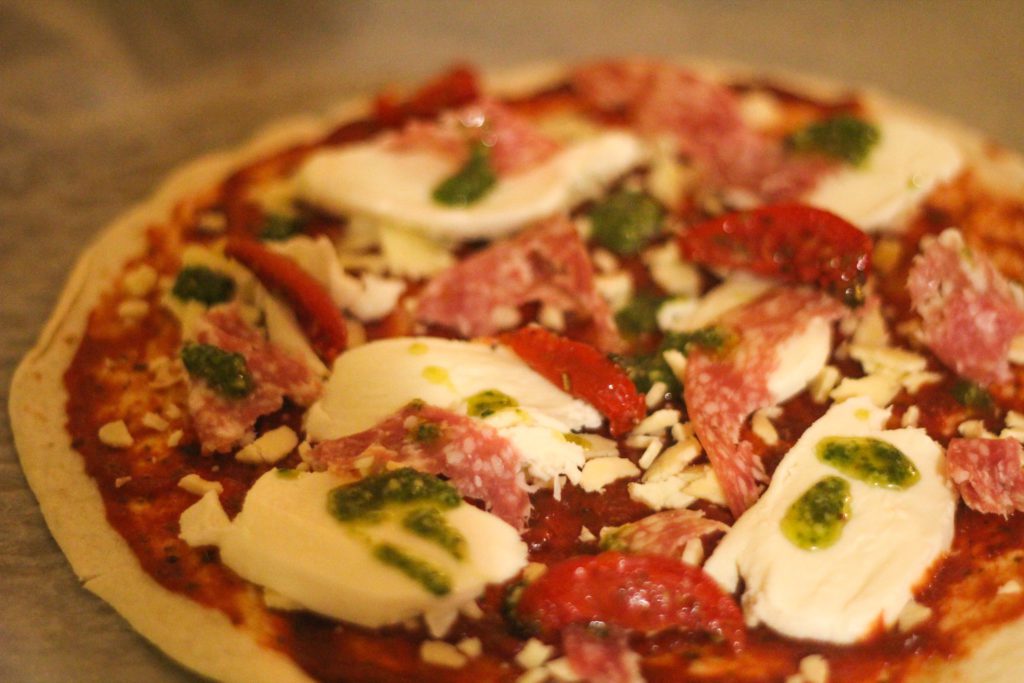 Dit gaat voor 8-10 minuten in de voorverwarmde oven (190 graden Celsius) en klaar is je pizza!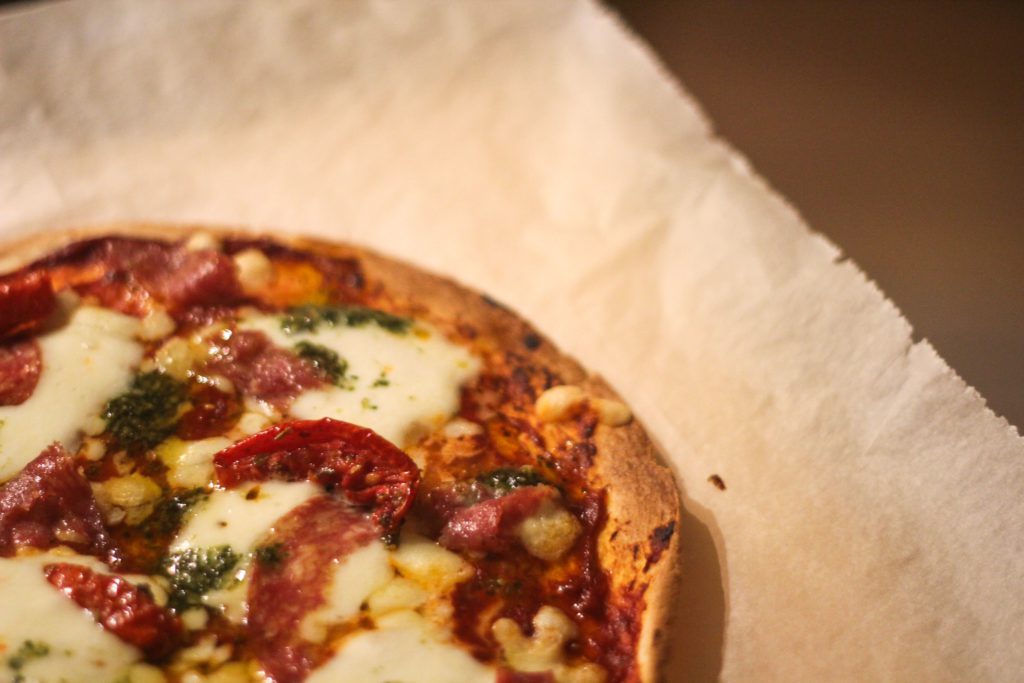 Snel en toch weer restjes opgemaakt uit de koelkast.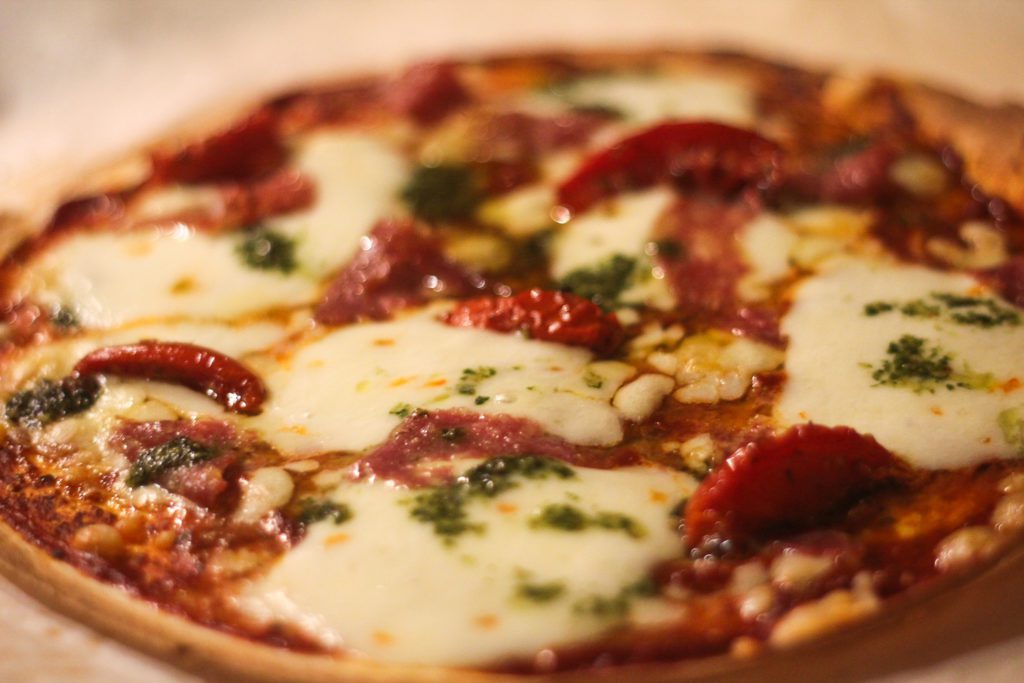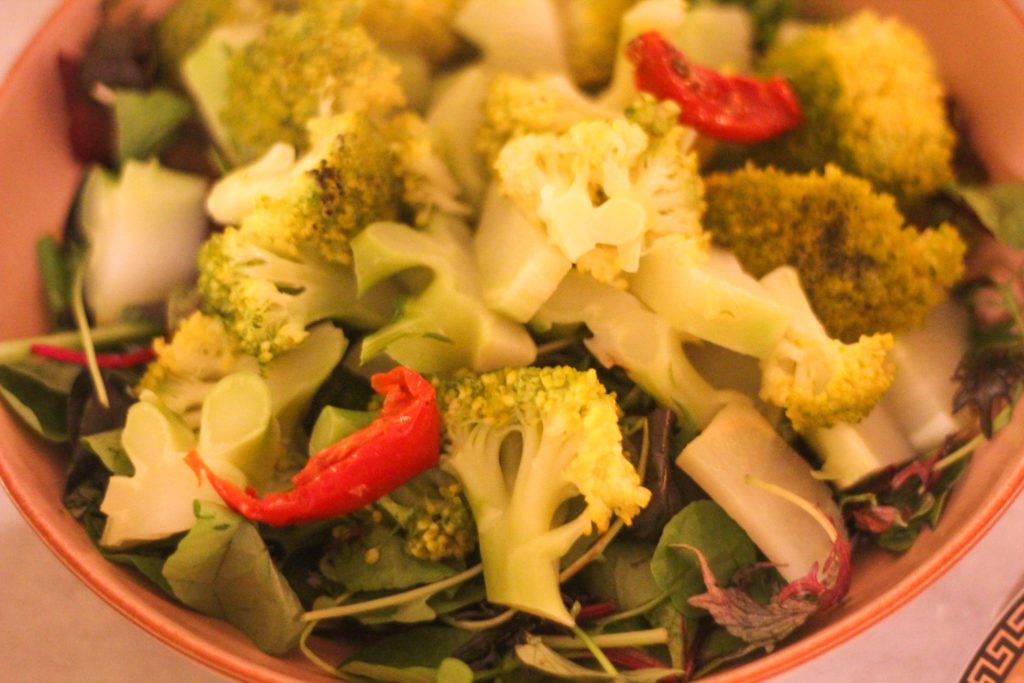 Ik ging voor een salade. Heel licht, zoals je ziet. Want ik wilde daarna nog chocolade eten 😉 Keuzes!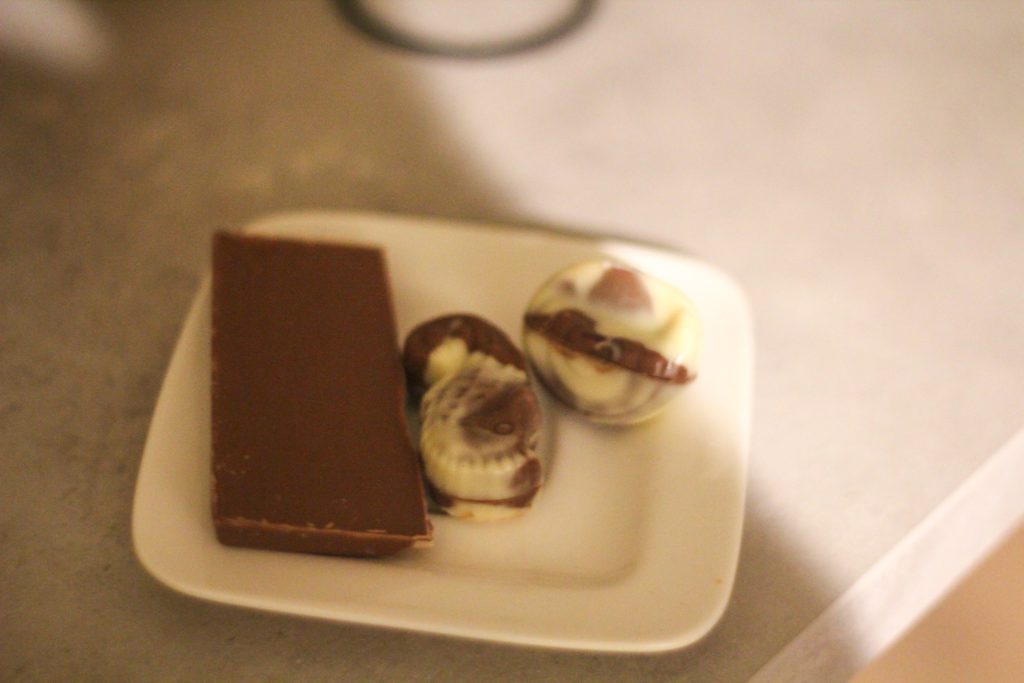 Hierom dus 😉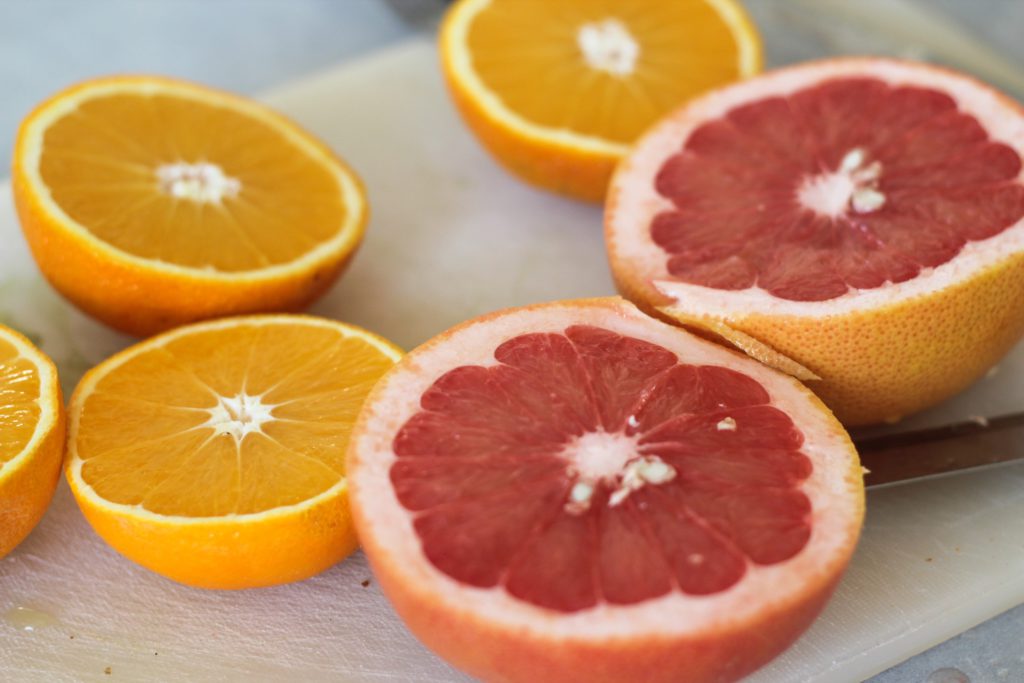 Een sapje maken: sinaasappel met grapefruit gemixt.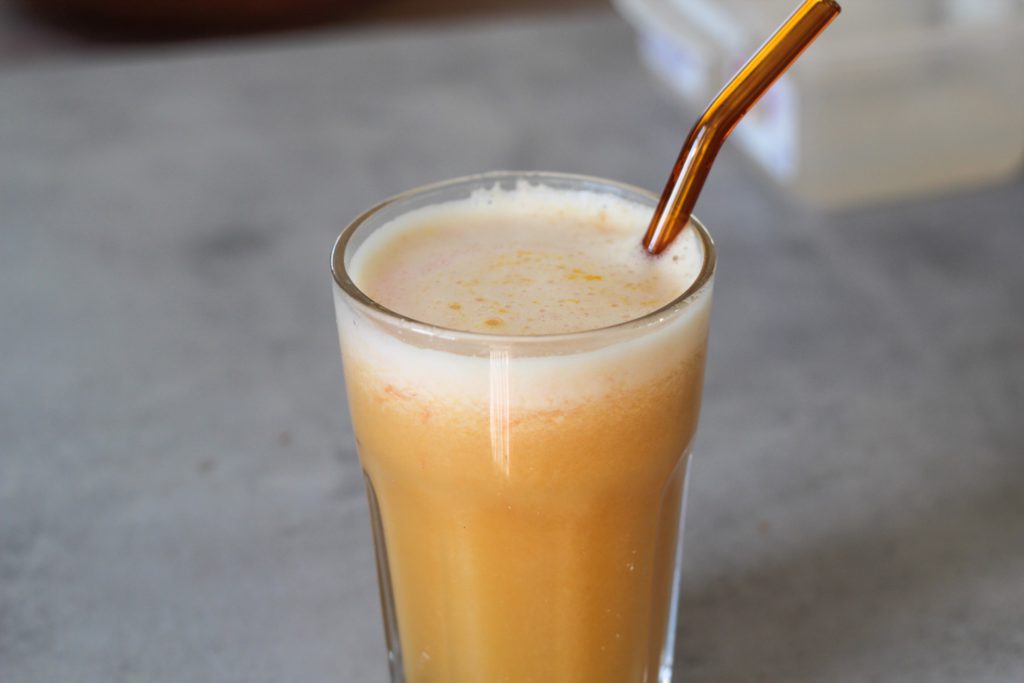 Hmm!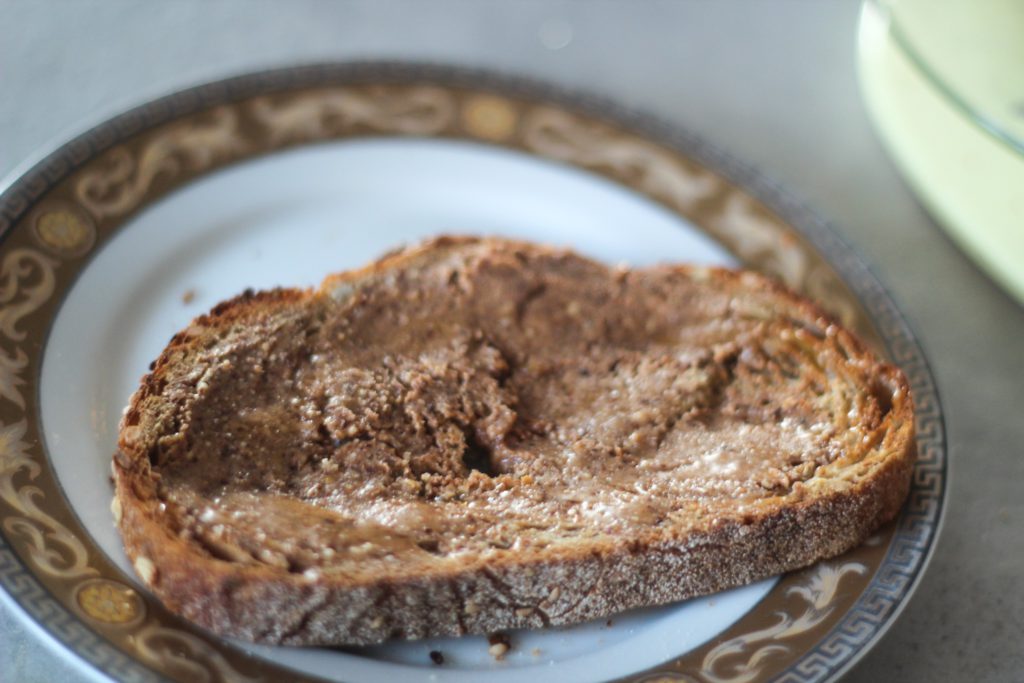 Ontbijten met een geroosterd broodje amandelpasta is echt hemels!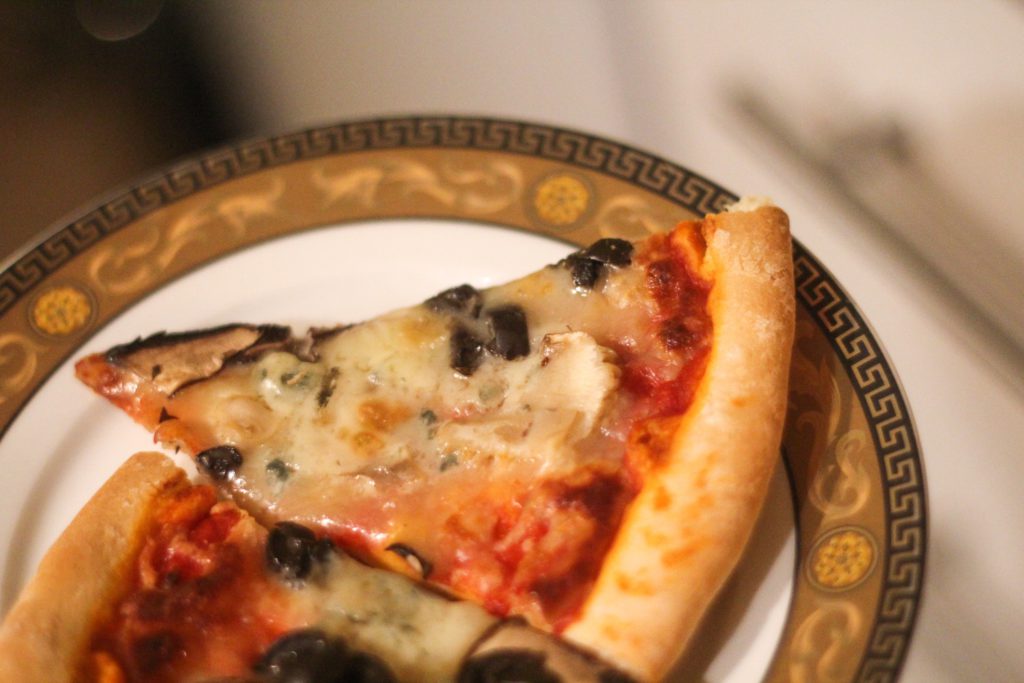 Er was nog wat pizza over van een paar avonden geleden wat ik heb opgewarmd en gegeten. Deze is van de Marqt, champignons en blauwe kaas.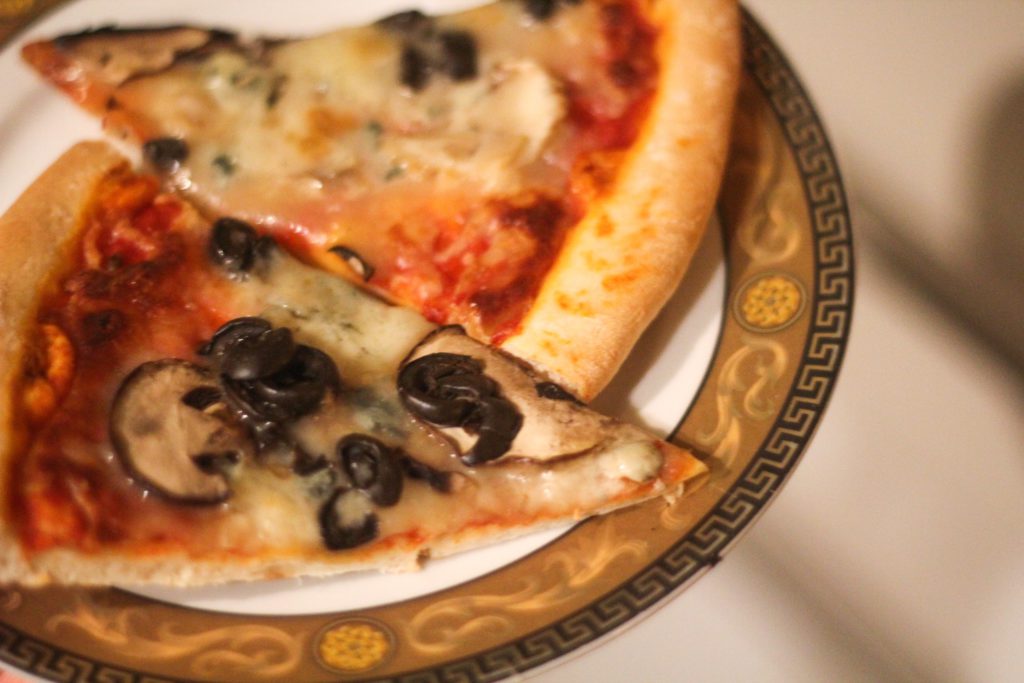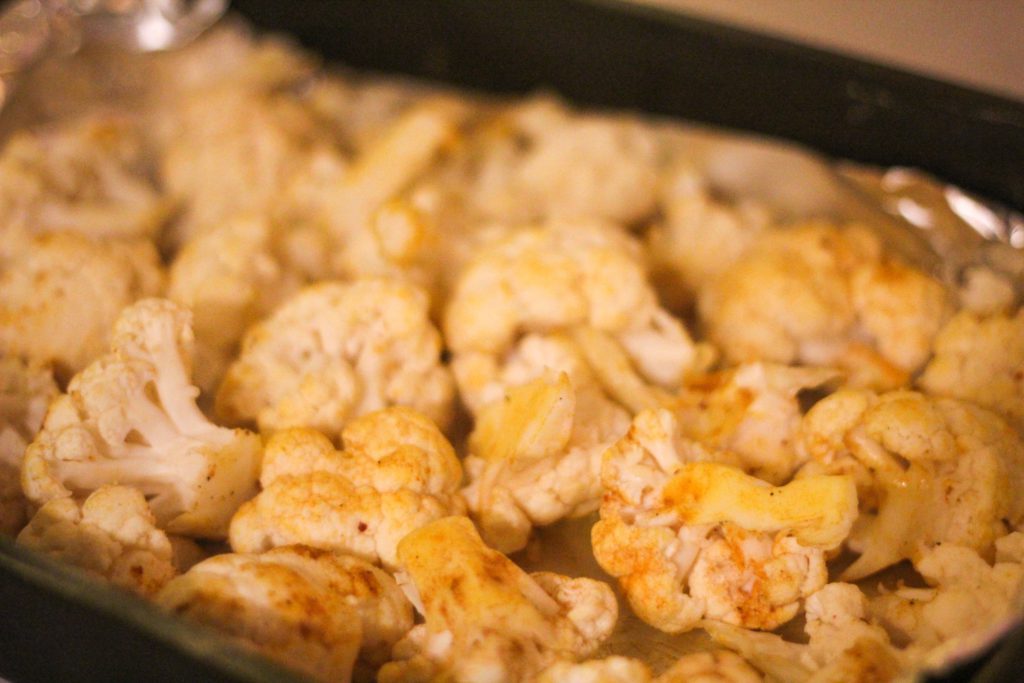 Ik had een hele bloemkool gekocht en besloot deze ook in één keer helemaal te bereiden. Dat vind ik het makkelijkst in de oven. Olijfolie + flink wat kruiden (kerrie, peper, zout, paprikapoeder en een andere indiase mix) en klaar.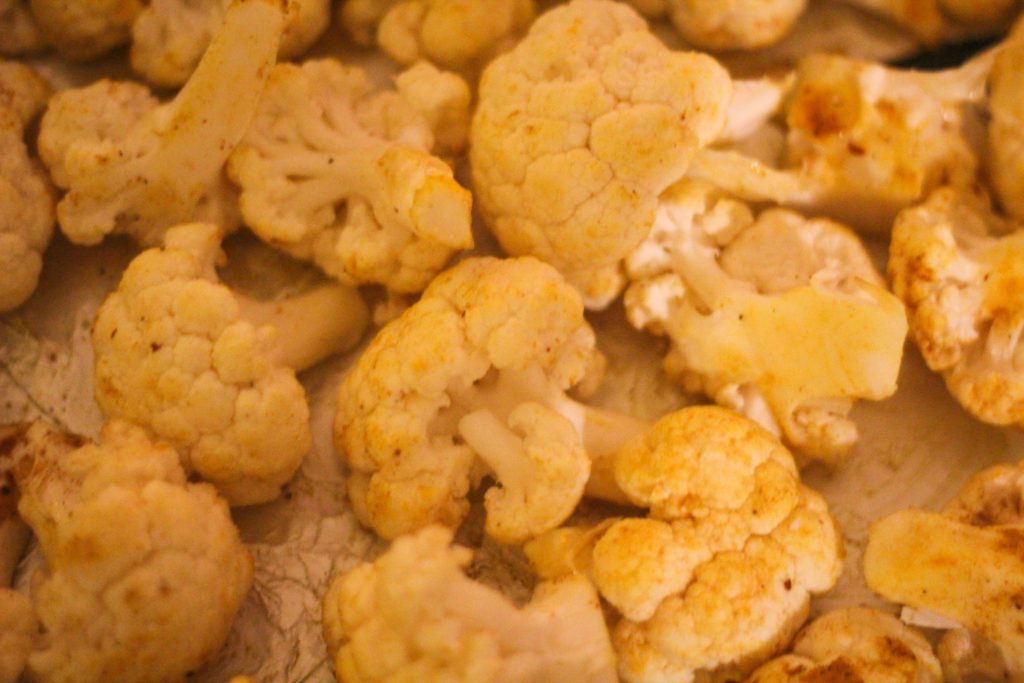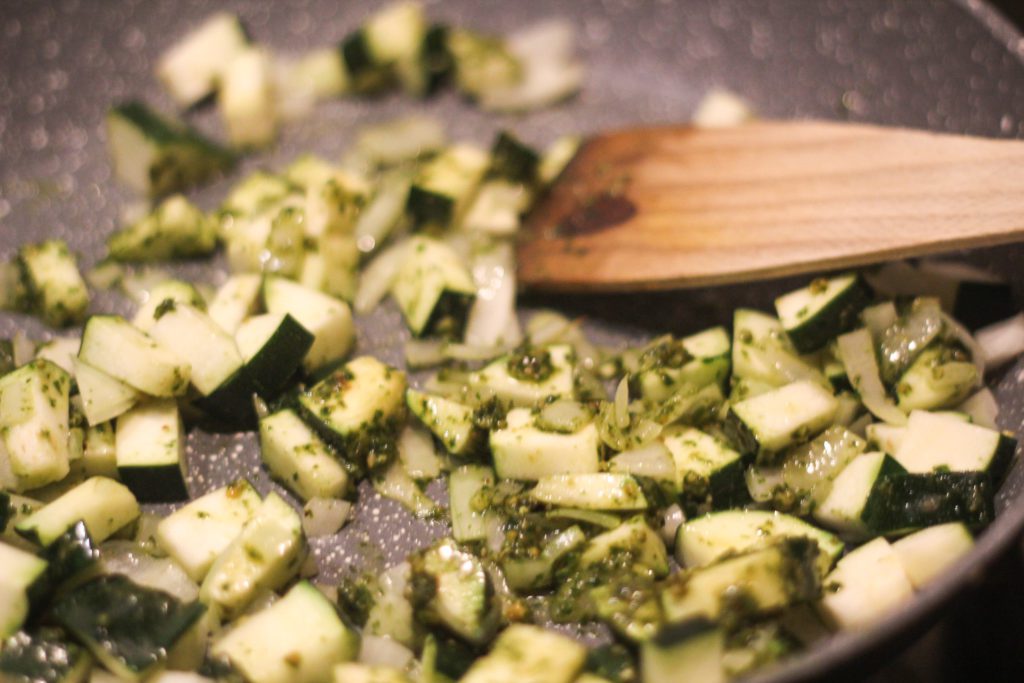 Daarnaast bakte ik nog een uit met courgette en groene pesto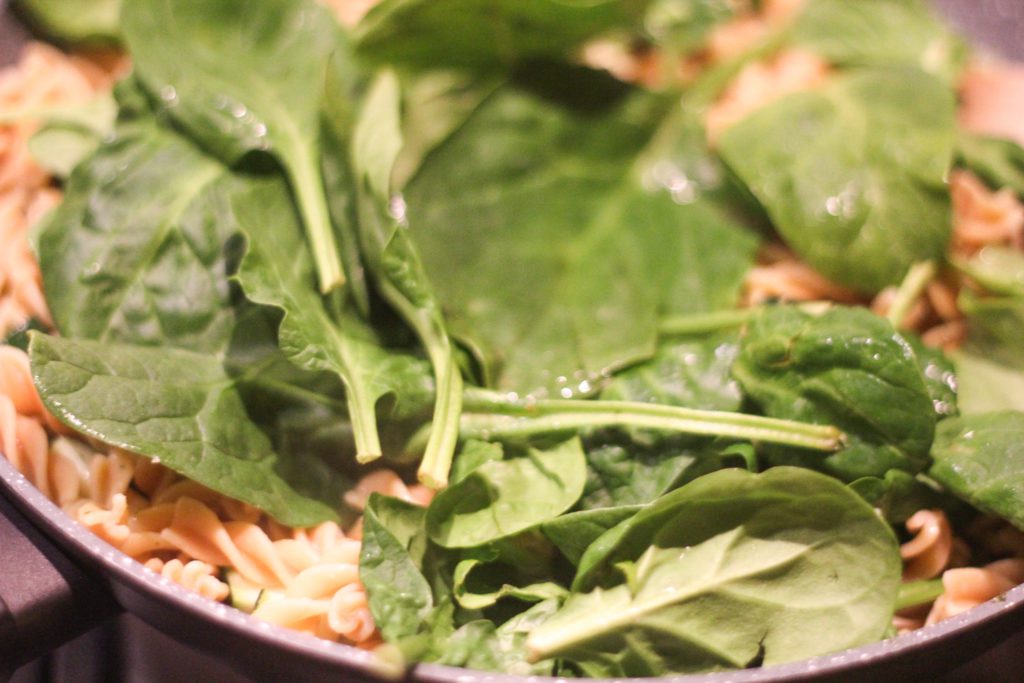 Volkoren pasta (gekookt) en spinazie erbij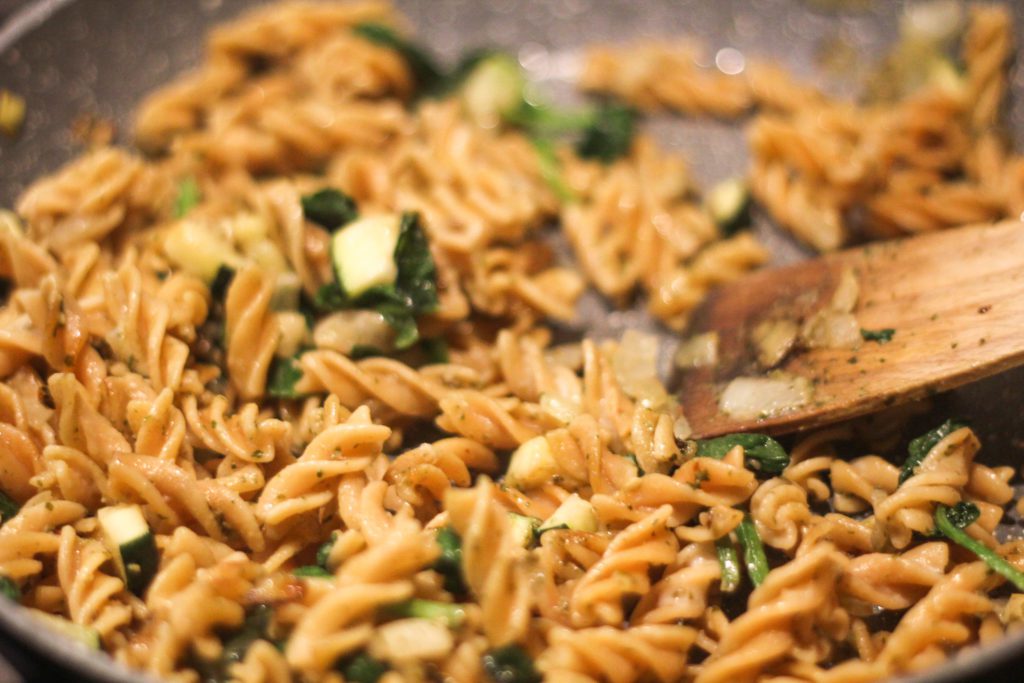 En klaar!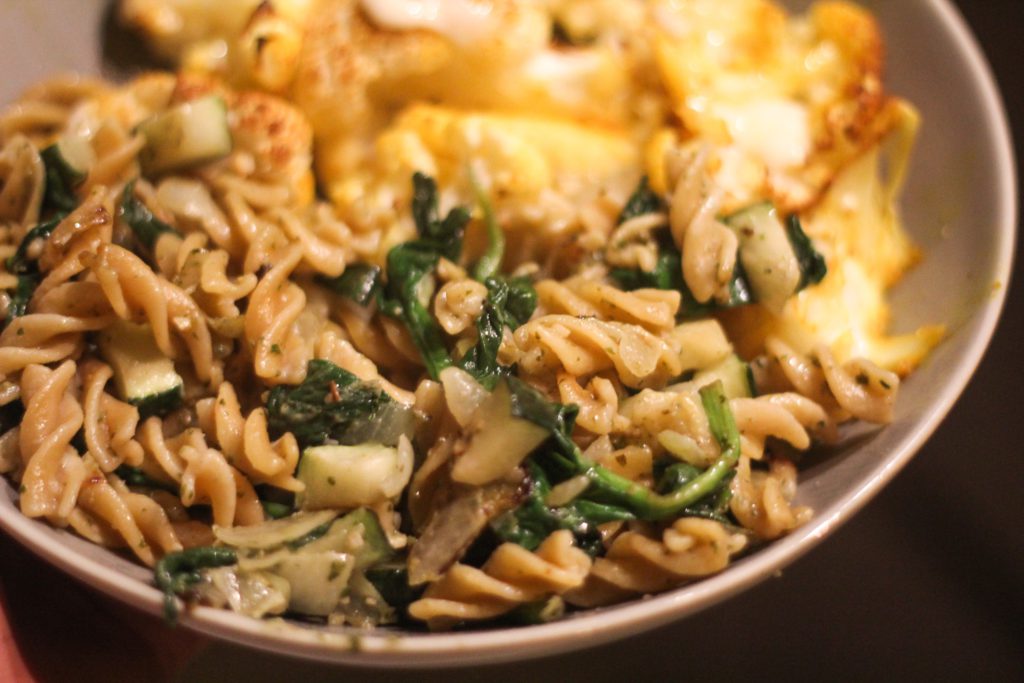 Mijn maaltijd voor die avond, lekker met flink wat bloemkool ernaast.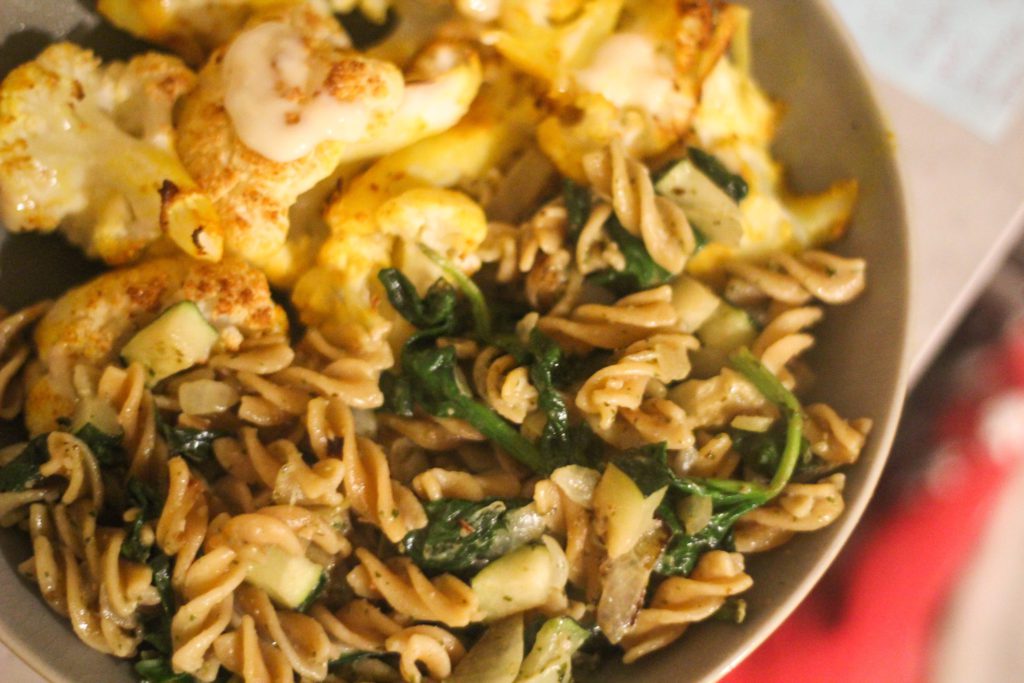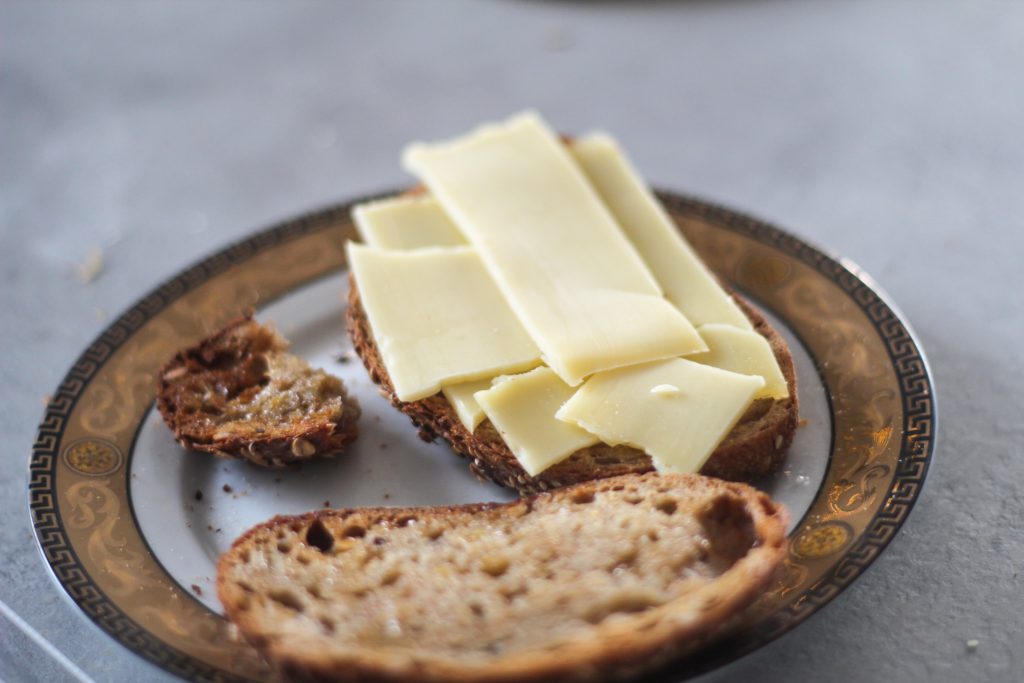 Ook weer een kwestie van restjes opmaken: brood met honing en kaas.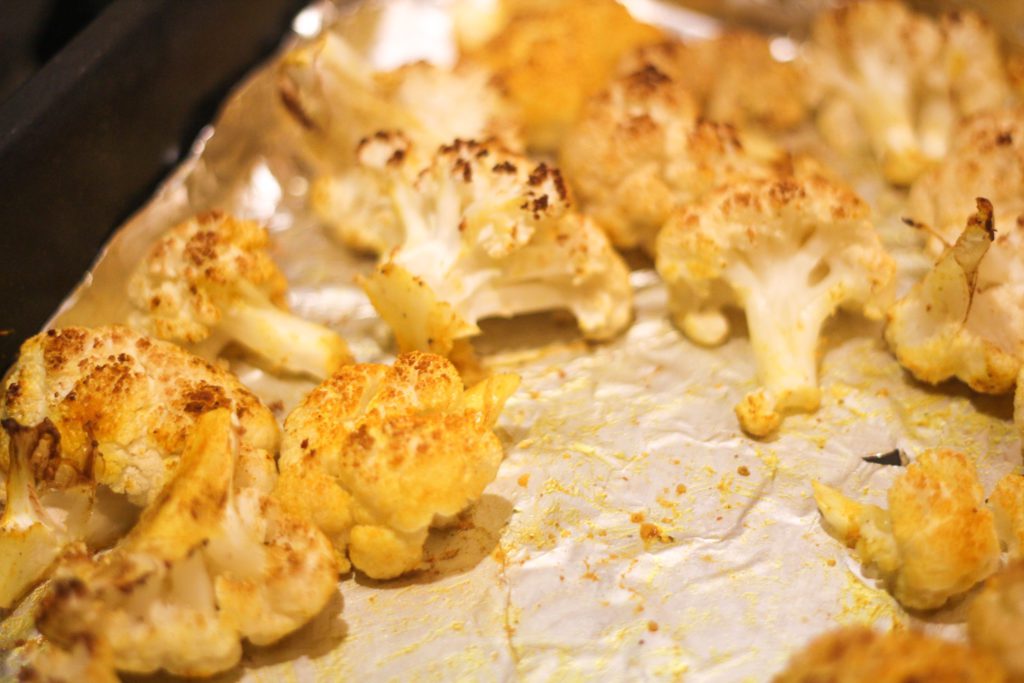 Overgebleven bloemkool van de avond ervoor opgewarmd en opgegeten!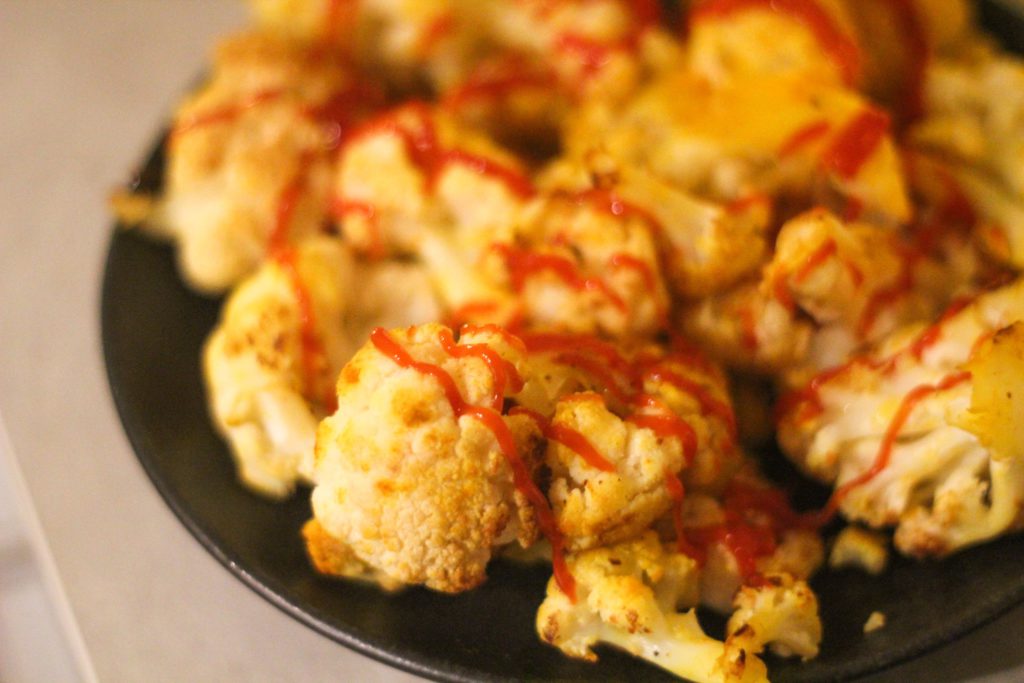 Met mijn nieuwe ontdekking: chili ketchup!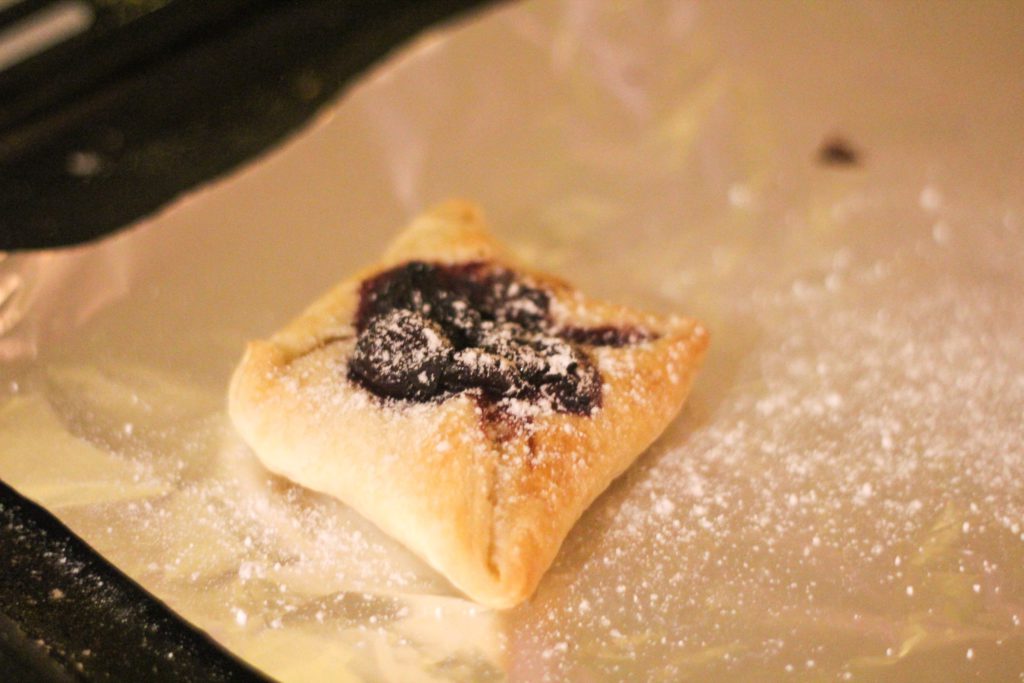 Daarna ging ik aan de slag met het uitproberen van wat recepten met rood fruit en bladerdeeg. Maar het mislukte, dus dit zie je nog niet terugkomen op mijn site 😉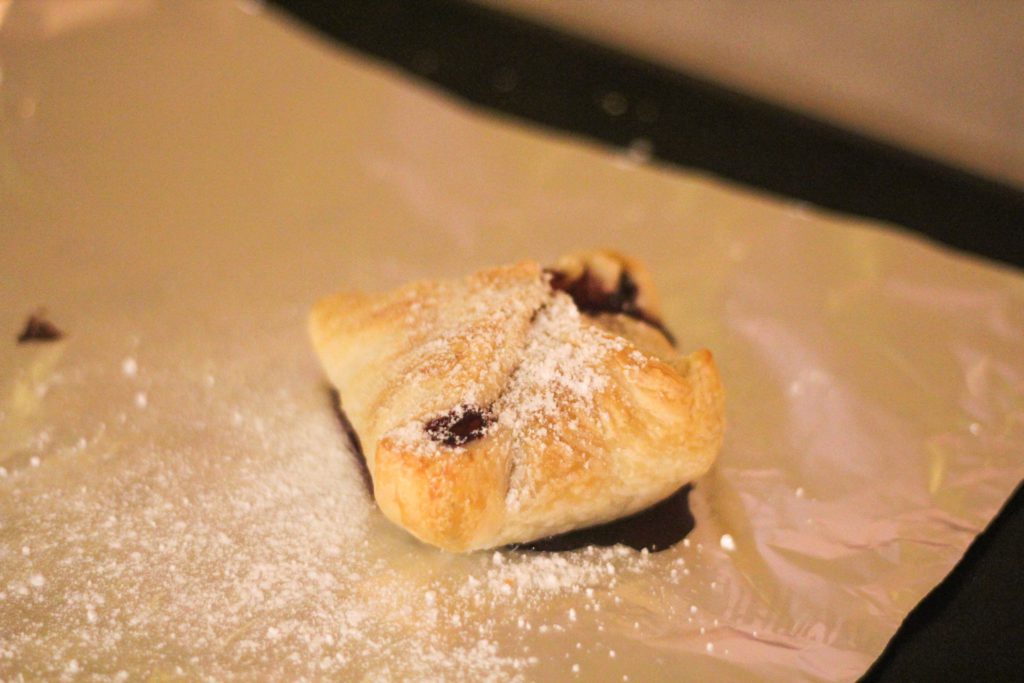 Ik heb het trouwens wel opgegeten, dat dan weer wel haha.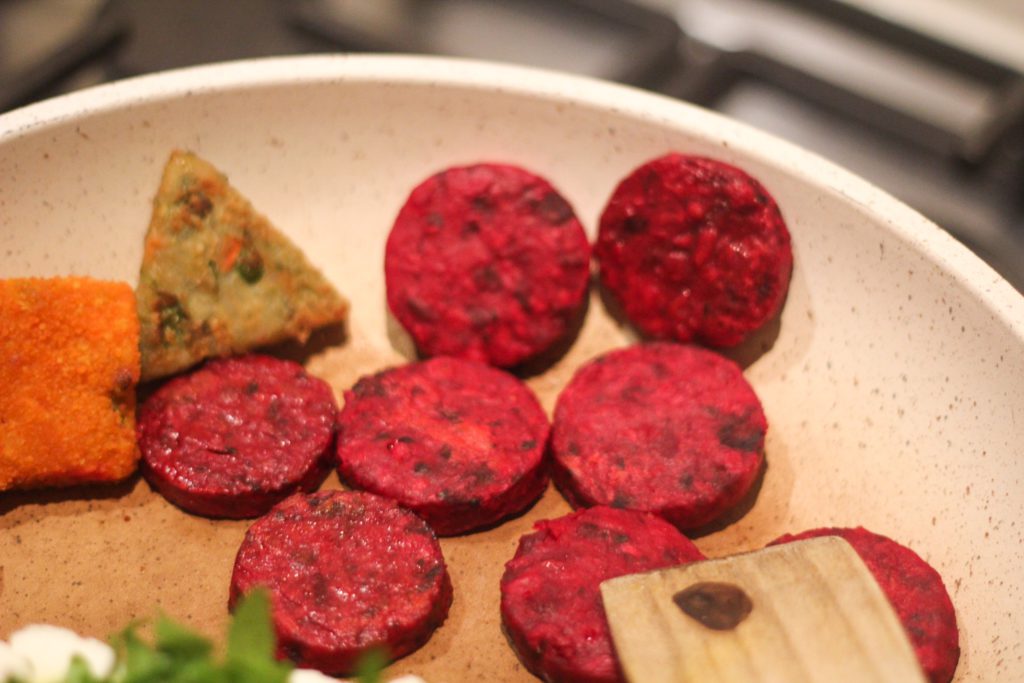 De vegetarische gourmet-mix van de Lidl vind ik elk jaar weer heerlijk! Dus ik koop er dan een aantal en bewaar het in de vriezer.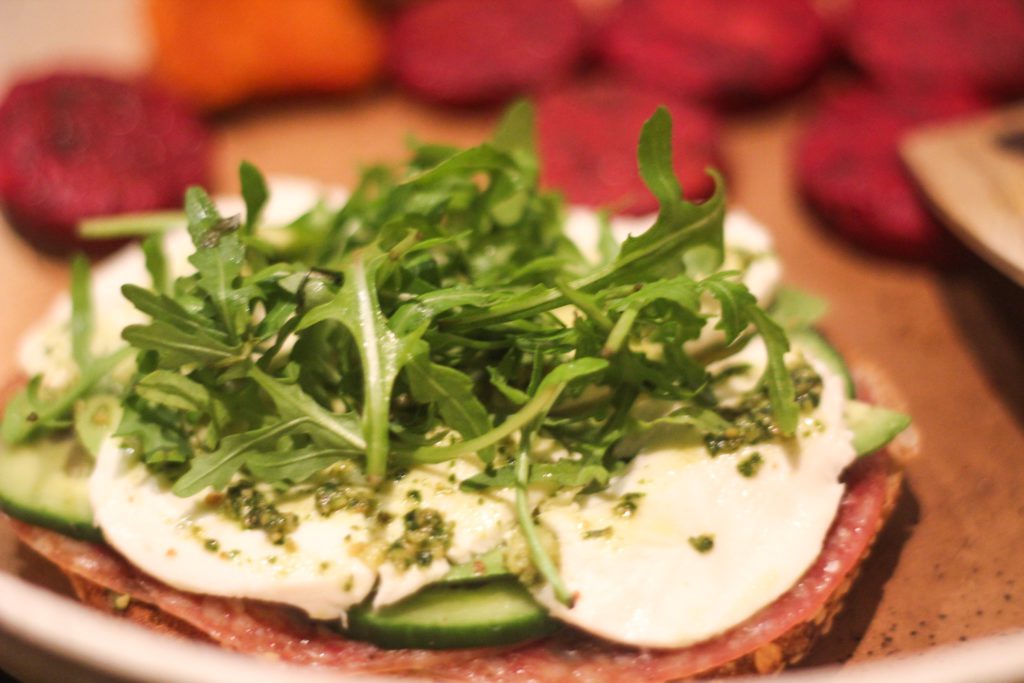 Voor Boy maakte ik een broodje wat ik opwarmde in de pan.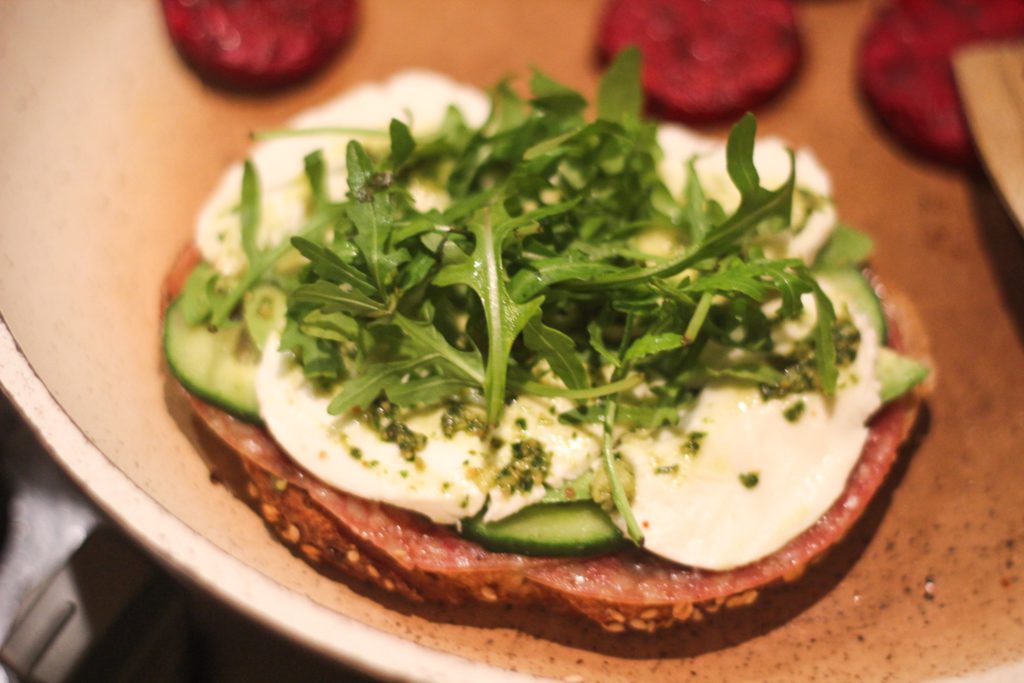 Brood, vlees, komkommer, avocado, mozzarella, pesto en rucola.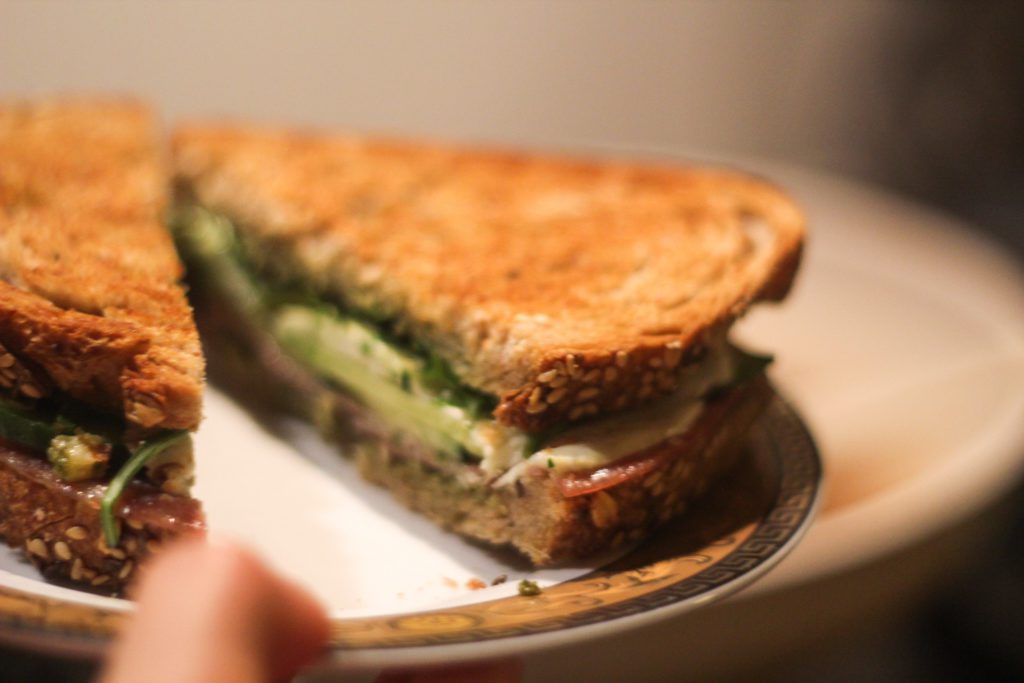 Het resultaat.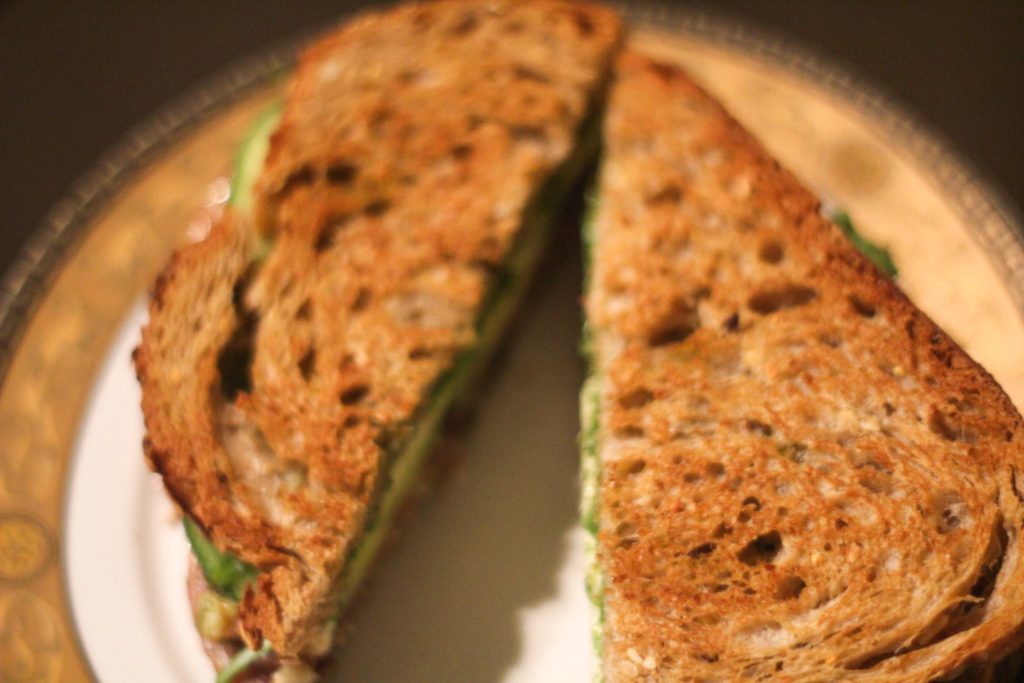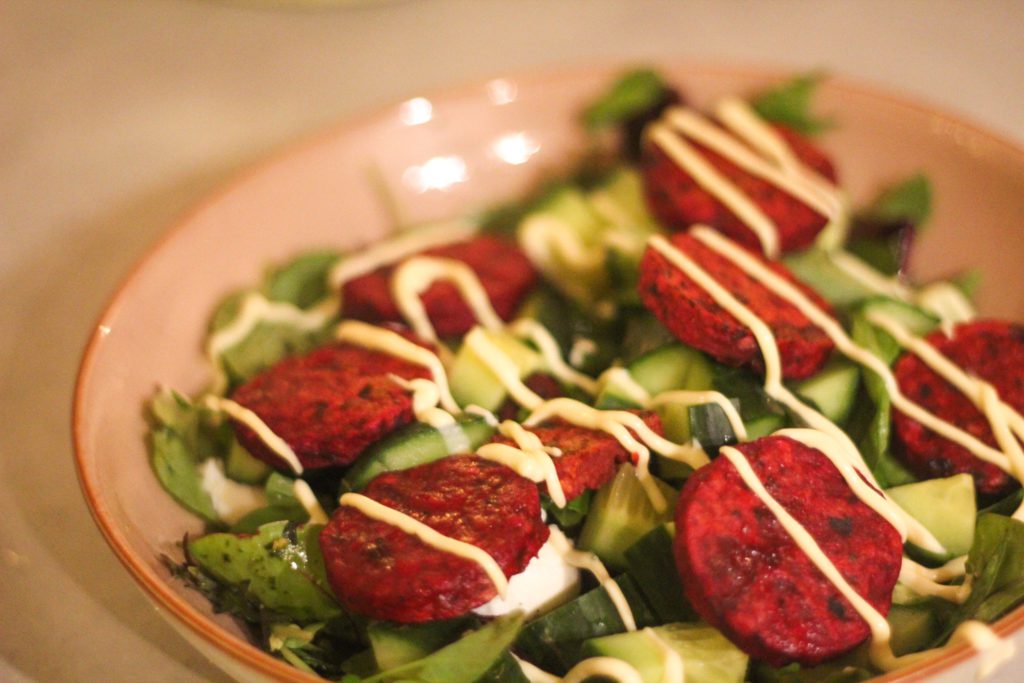 Zelf at ik een salade met gemengde sla, komkommer, vega bieten mini burgers, mozzarella en Japanse mayonaise.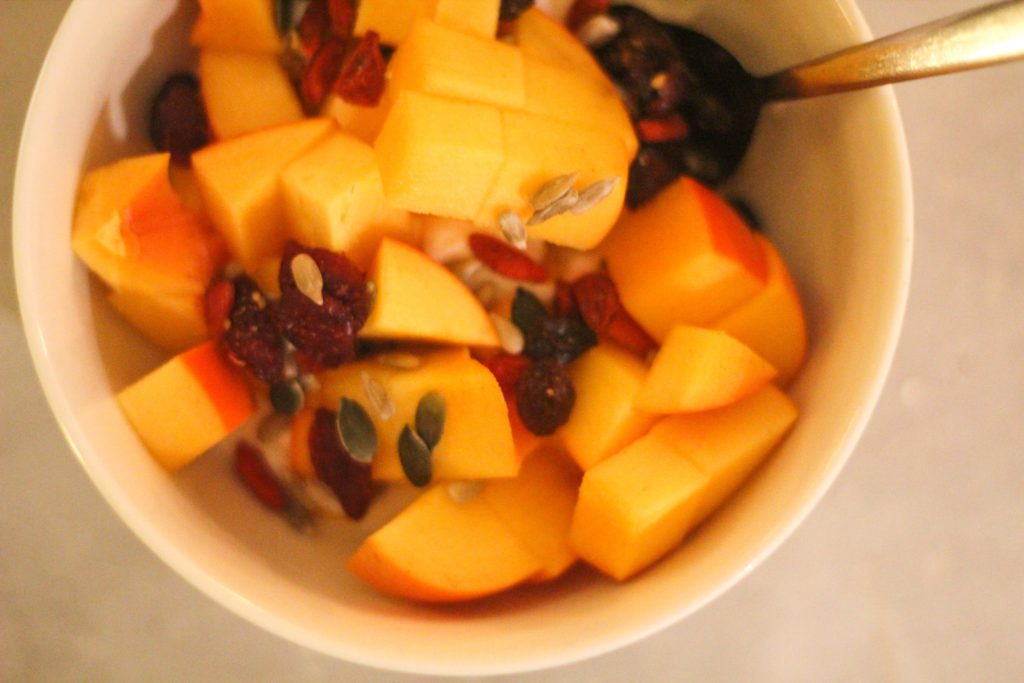 Kwark met kaki en pitten&zaden mix als toetje.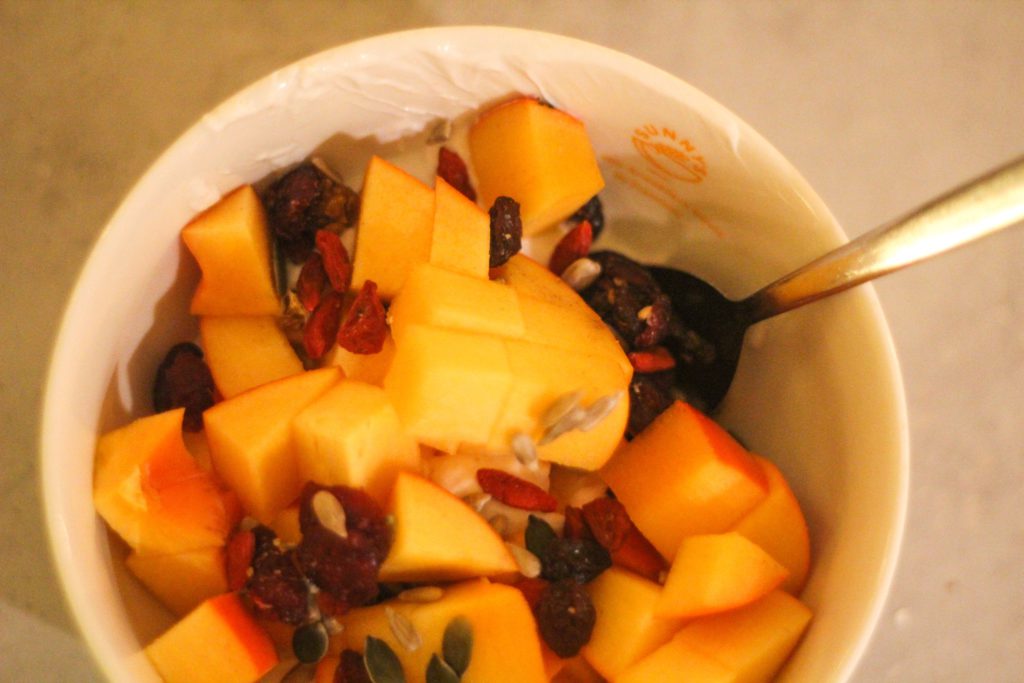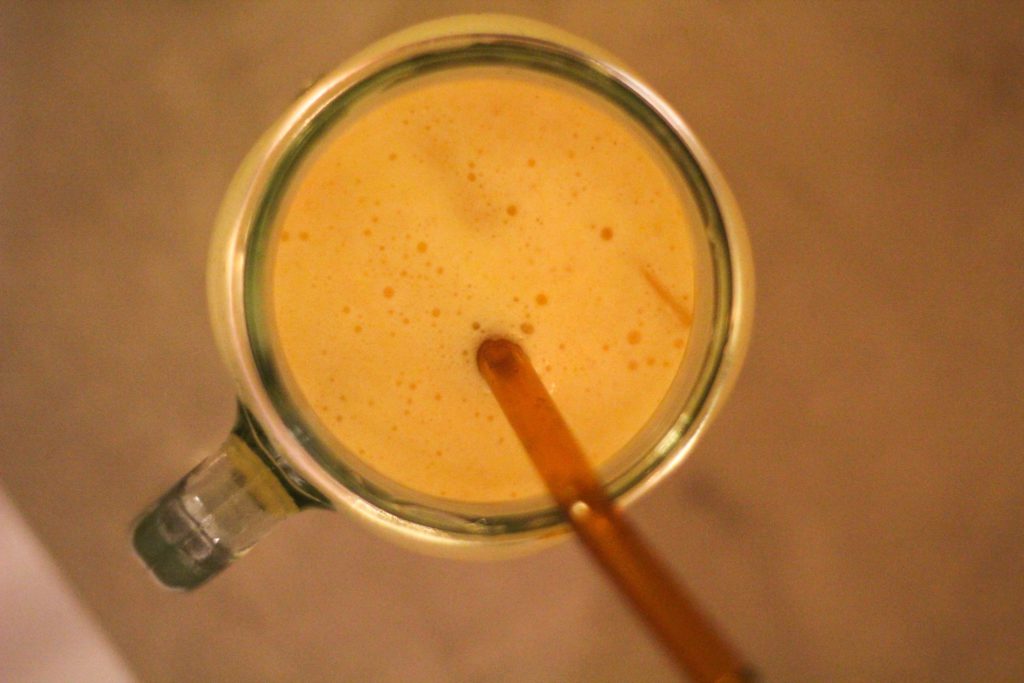 Een sapje in de vroege morgen.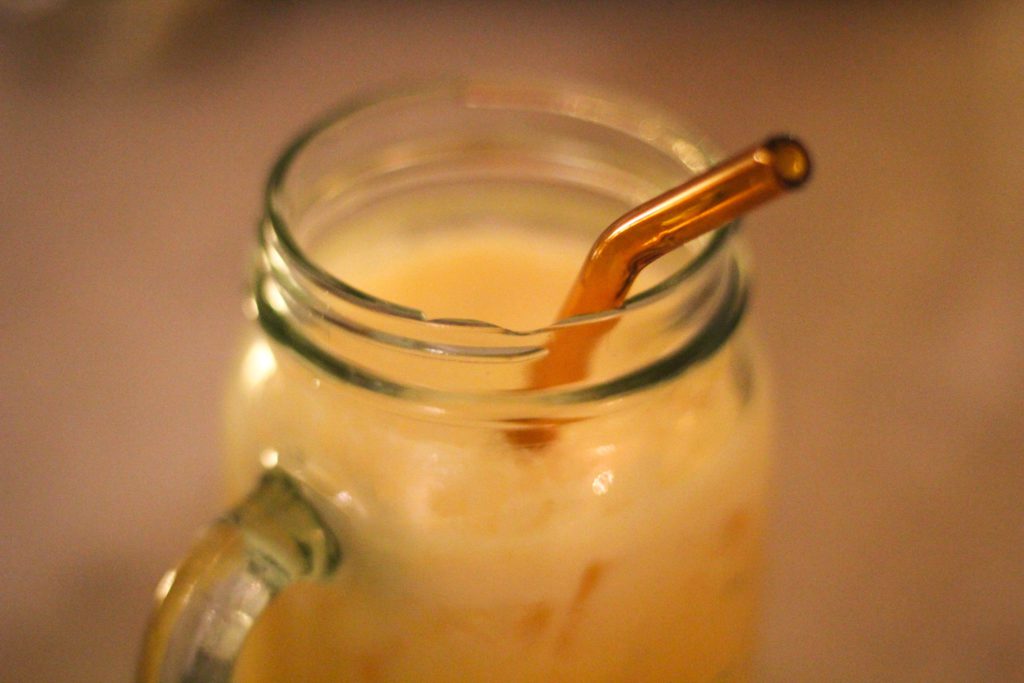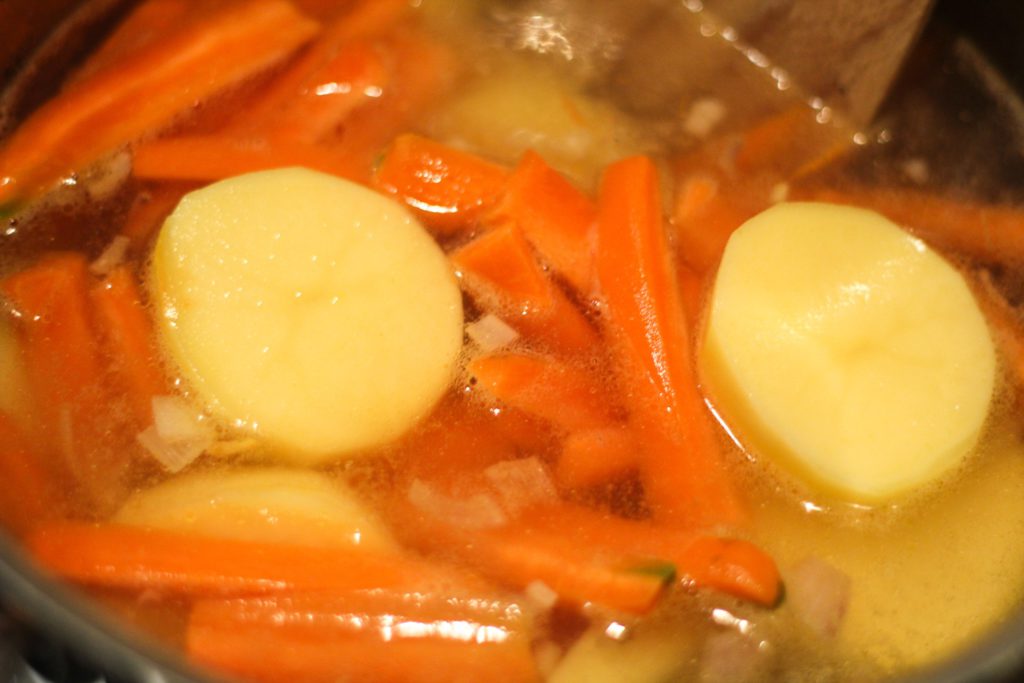 Hutspot in de making! Zo lekker!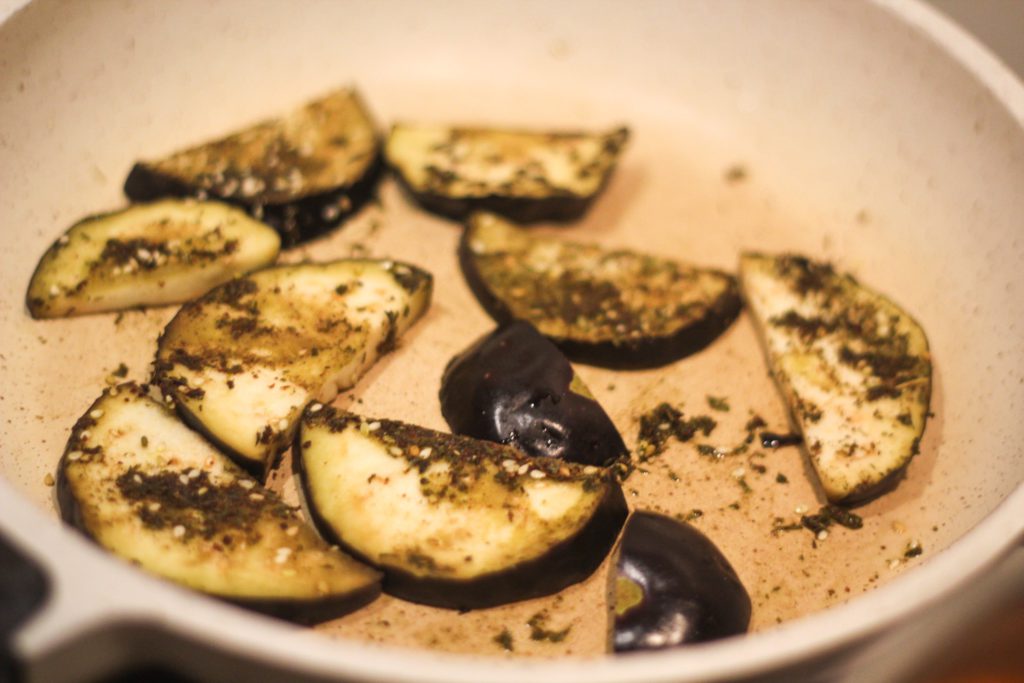 Ik maakte ook nog een salade voor mezelf voor bij de hutspot, met aubergine gebakken in zataar kruiden.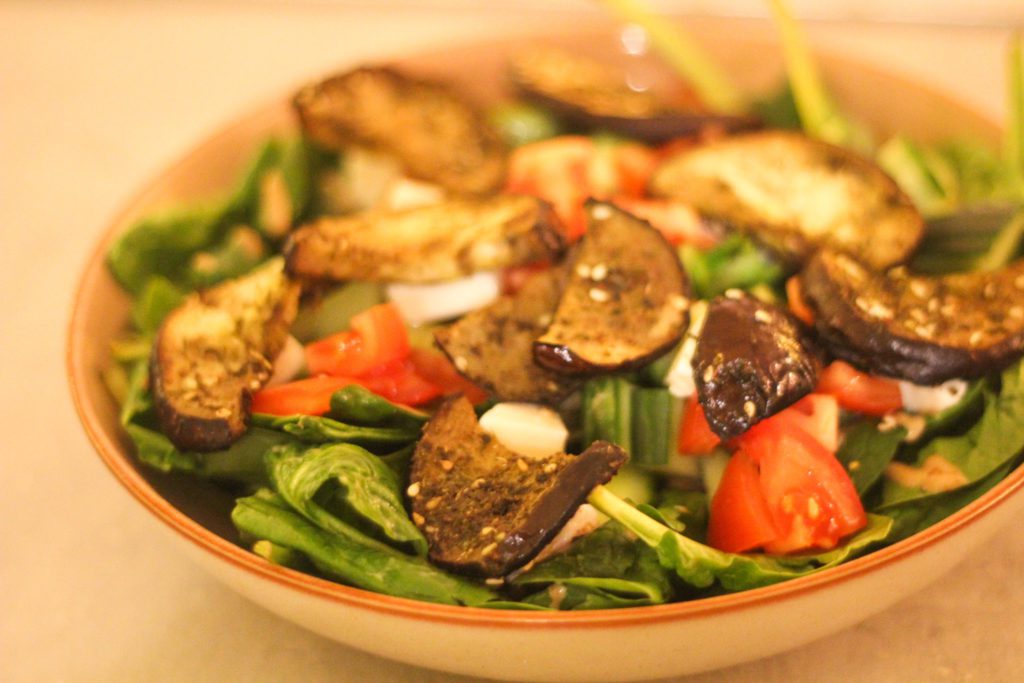 Dit was het resultaat.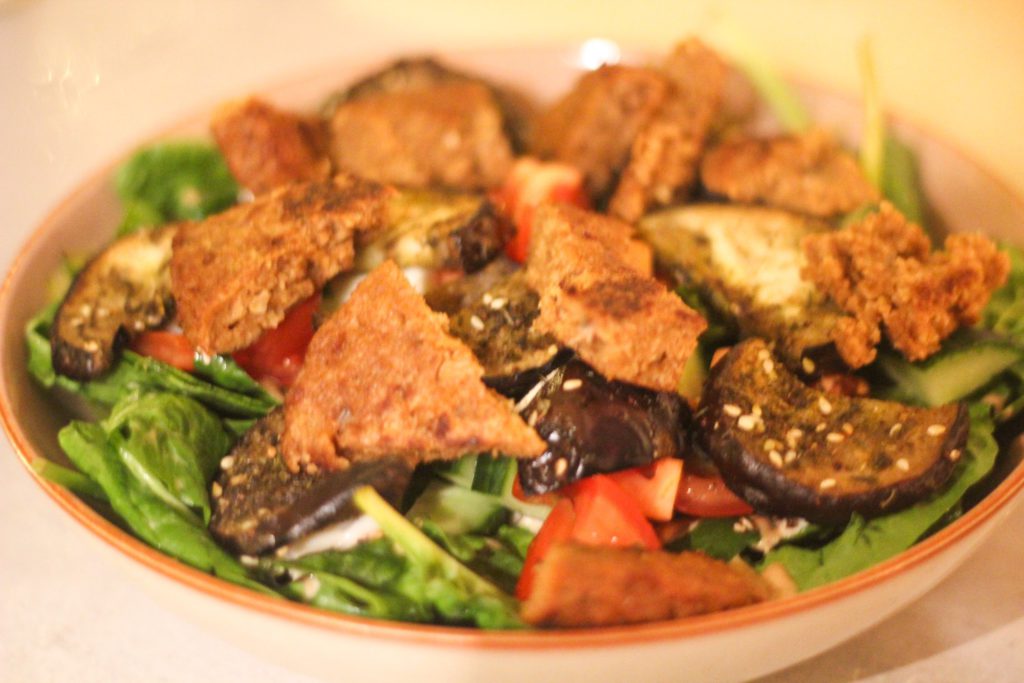 Daar ging vervolgens nog een vegetarische burger bovenop.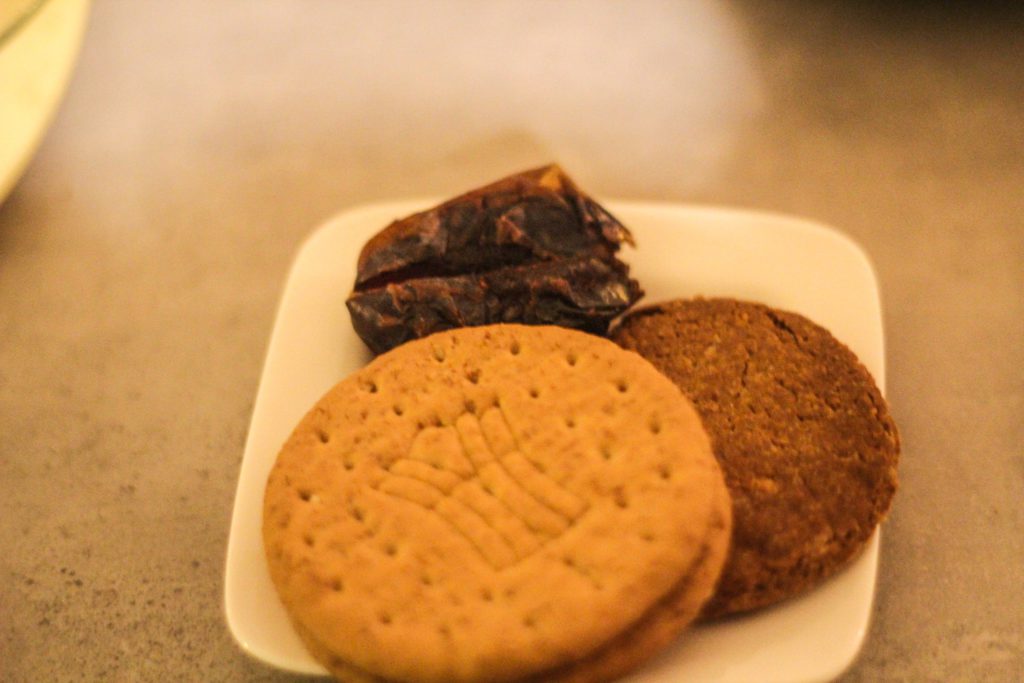 Als toetje: een medjool dadel, twee volkoren tarwe koekjes en een zelfgemaakte vegan gember kaneel koekje. Hier kun je het recept ervoor vinden!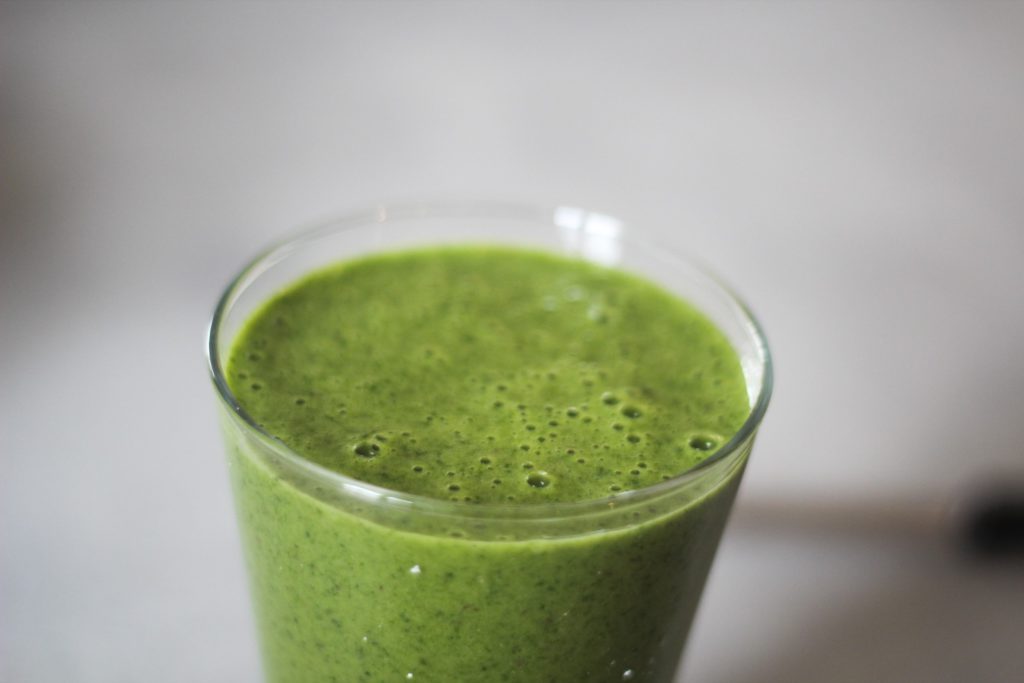 En we sluiten af met een dikke groene smoothie met Green Juice (lees er hier meer over), havermelk, vegan eiwitpoeder, 1/2 banaan uit de vriezer en spinazie.
Zo! Dat was het weer voor dit voedingsdagboek. Vragen? Laat het gerust achter in de comments!
Bewaar, Like, Tweet of Pin!