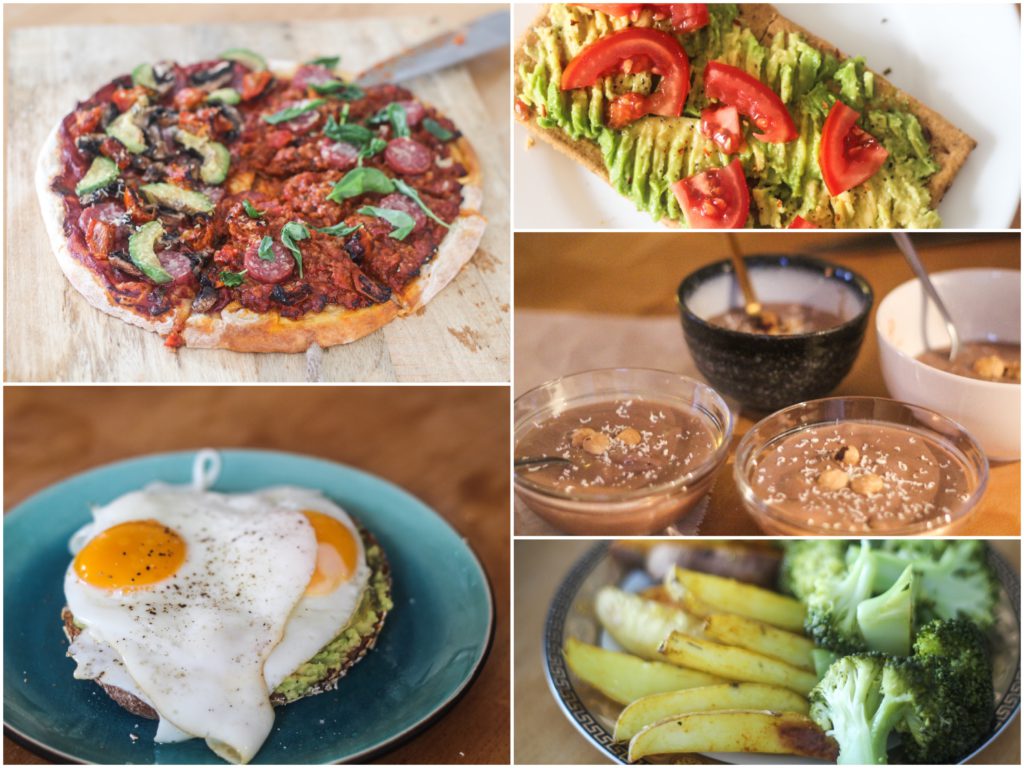 De week kan natuurlijk volledig zijn op mijn site zonder een voedingsdagboek! En vandaag heb ik weer een geheel nieuw voedingsdagboek voor je klaar staan met stiekem ook wat shots van Boy zn maaltijden, aangezien we nu samenwonen. Zo krijg je een beeld van wat ik eet en af en toe ook zijn bord/portie etc. mocht je nieuwsgierig zijn!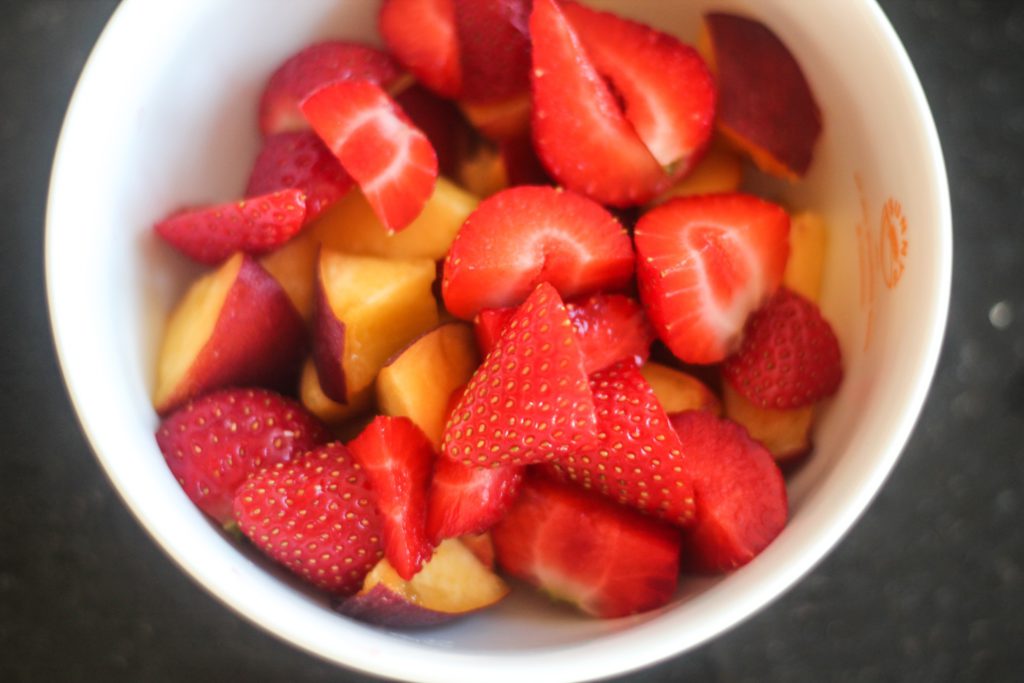 Fruit in de zomer is ZO goed! Als ontbijt, als tussendoortje als avondsnack. Vandaag ging ik voor aardbeien en nectarine.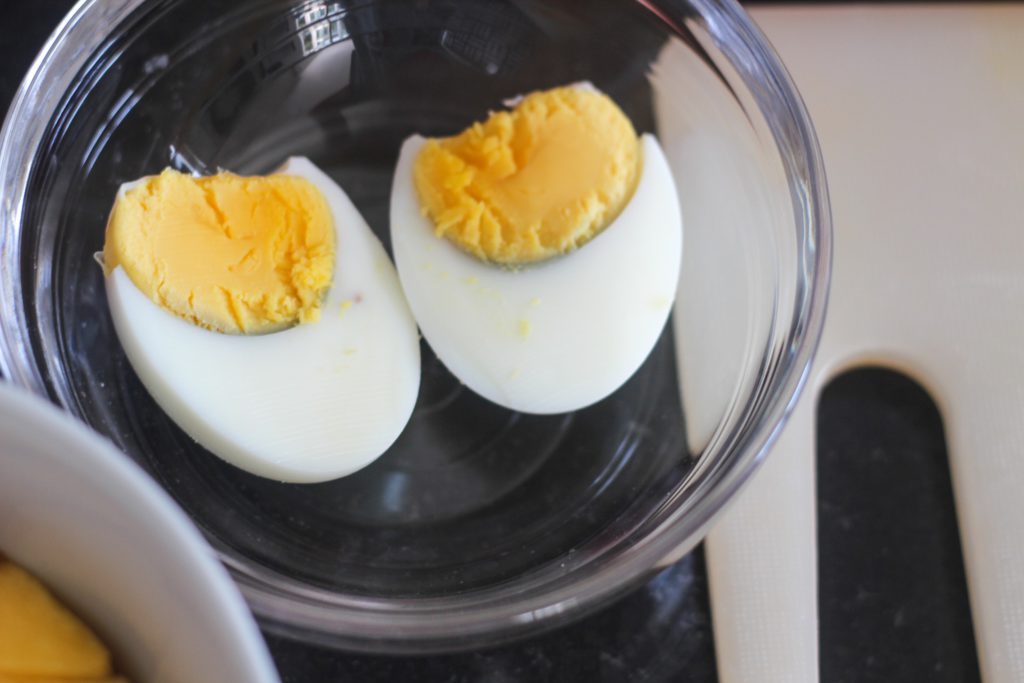 Een gekookt eitje voor tussendoor.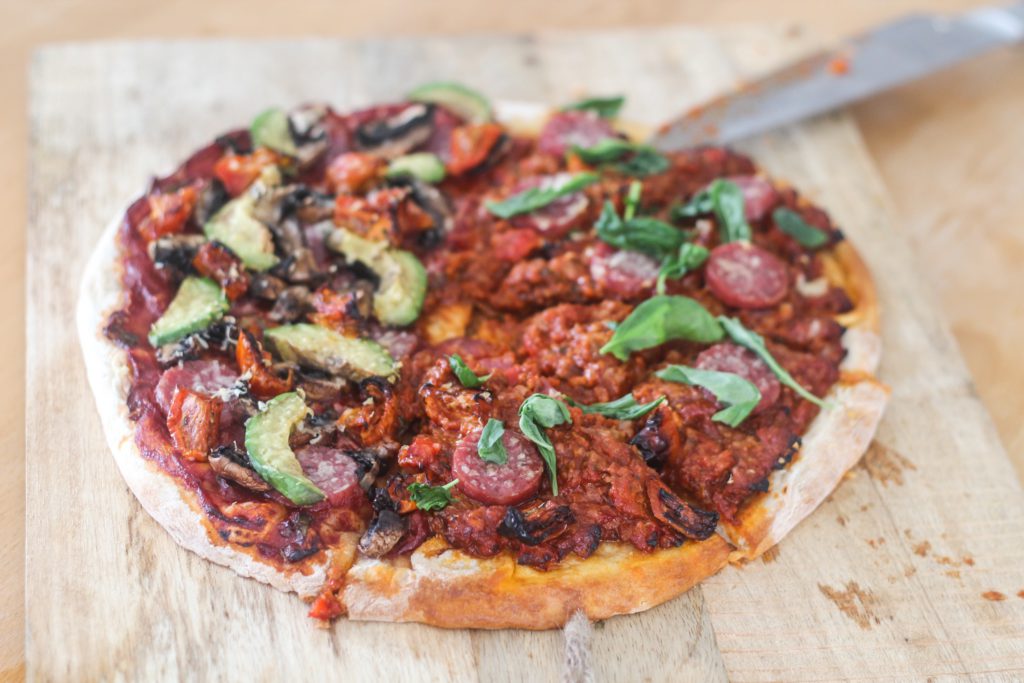 Bloemkoolbodem pizza (van de Lidl) om te delen met Boy. De linkerhelft met champignons en avocado is van mij, de rechterhelft is van Boy – hij heeft zijn zelfgemaakte bolognese saus op de pizza gedaan haha.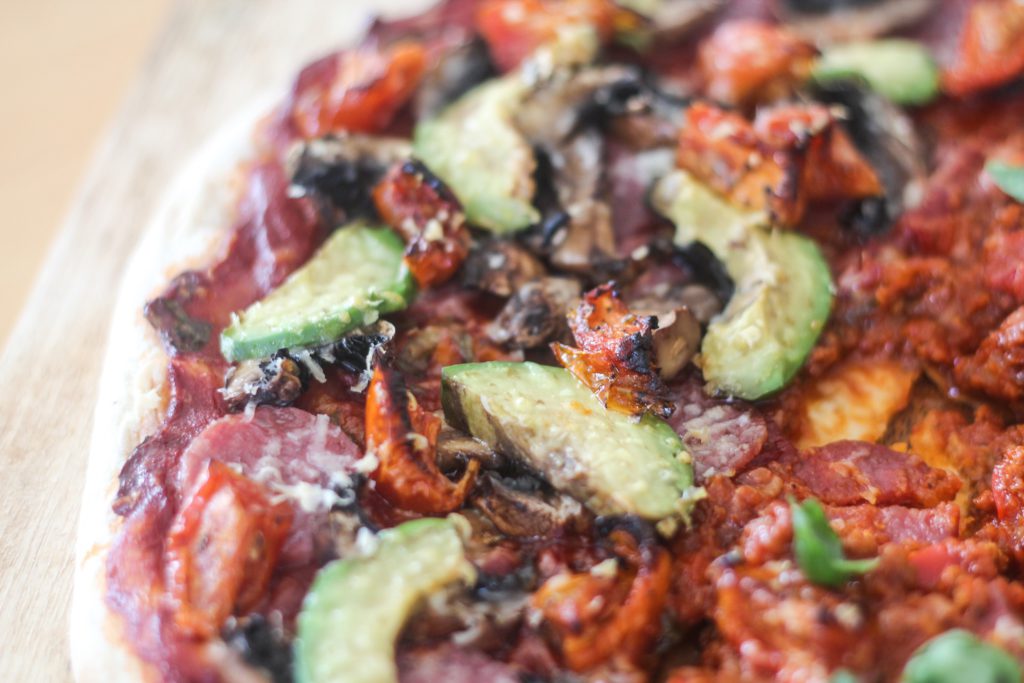 Genieten op een heerlijke zomerse avond.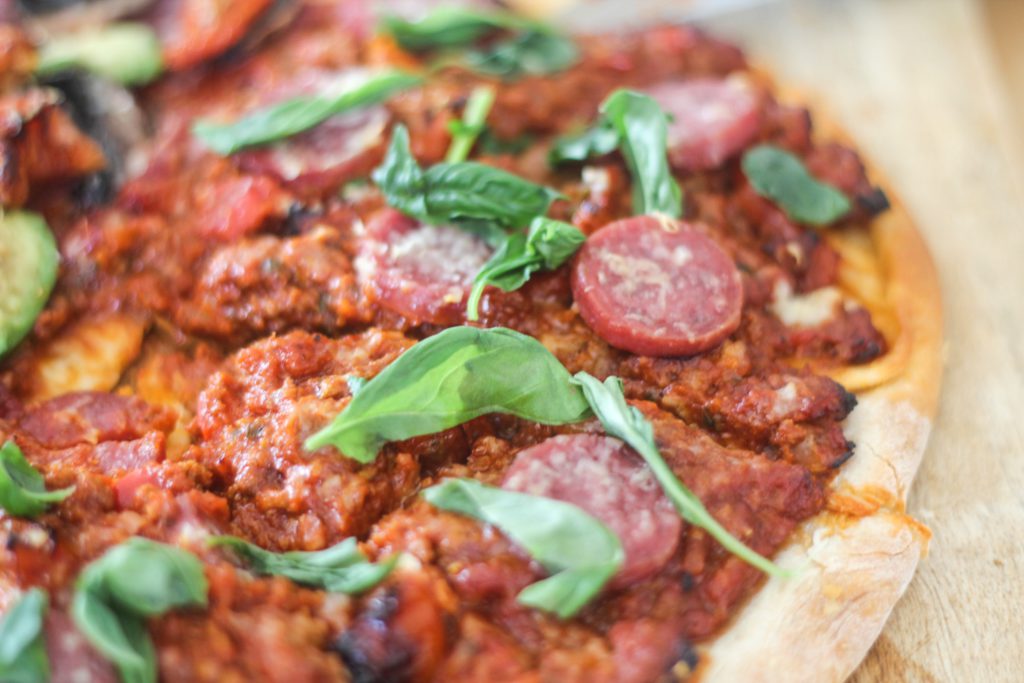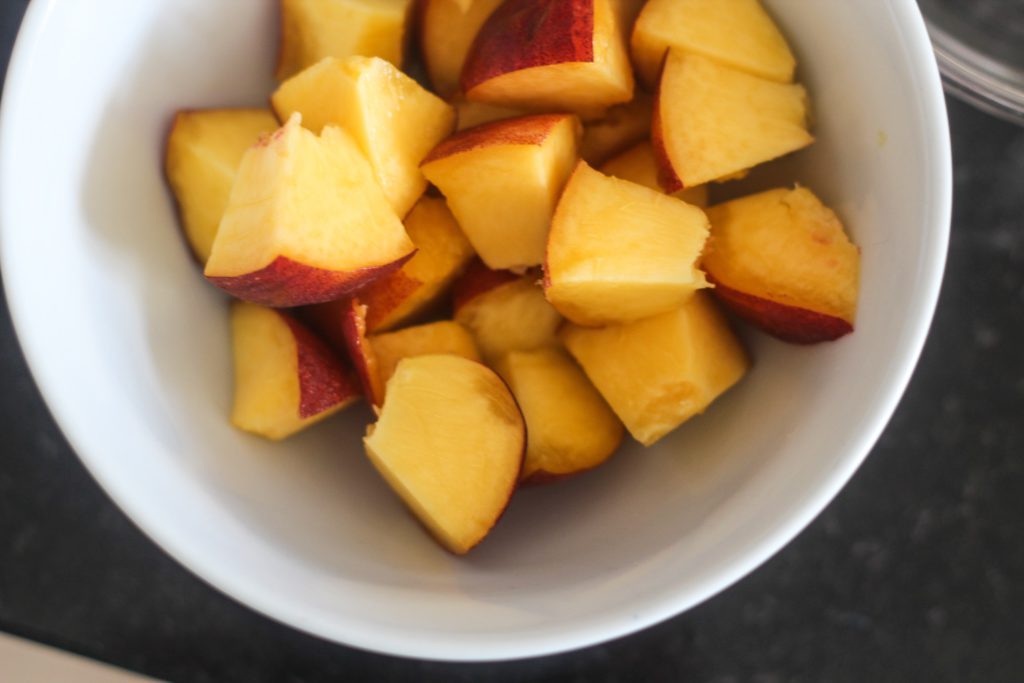 Een nectarine als tussendoortje. ZO ZOET EN LEKKER!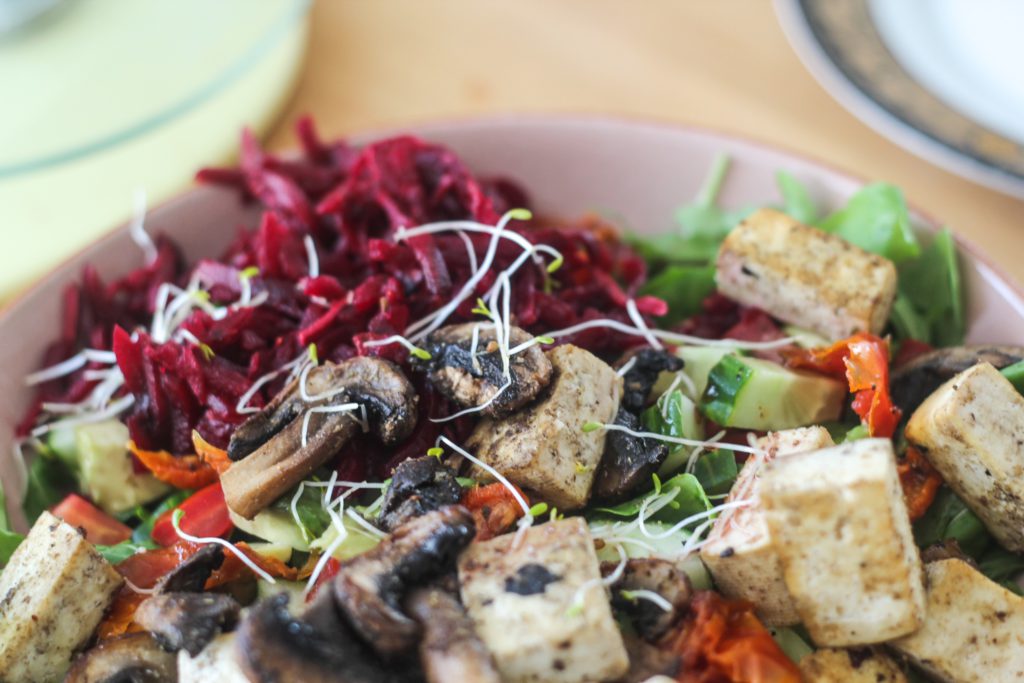 Een rijkgevulde salade met tofu, champignons, zongedroogde tomaten, paprika, komkommer, kiemen en een gefermenteerde rode bieten + goji bessen mengsel die ze verkopen bij de EkoPlaza. Goed voor de darmflora 😉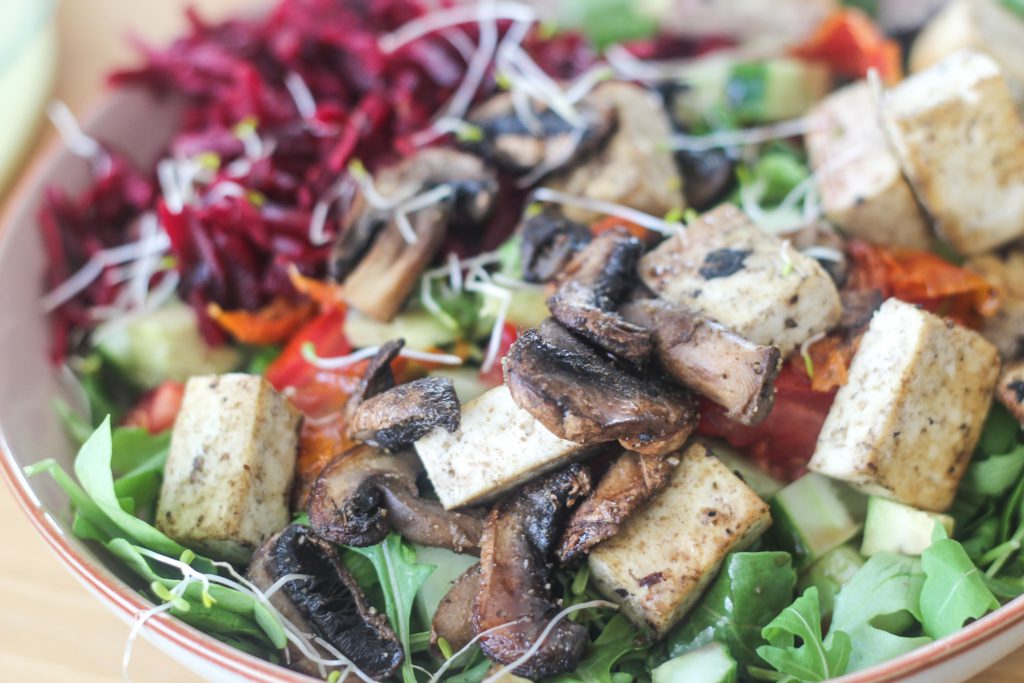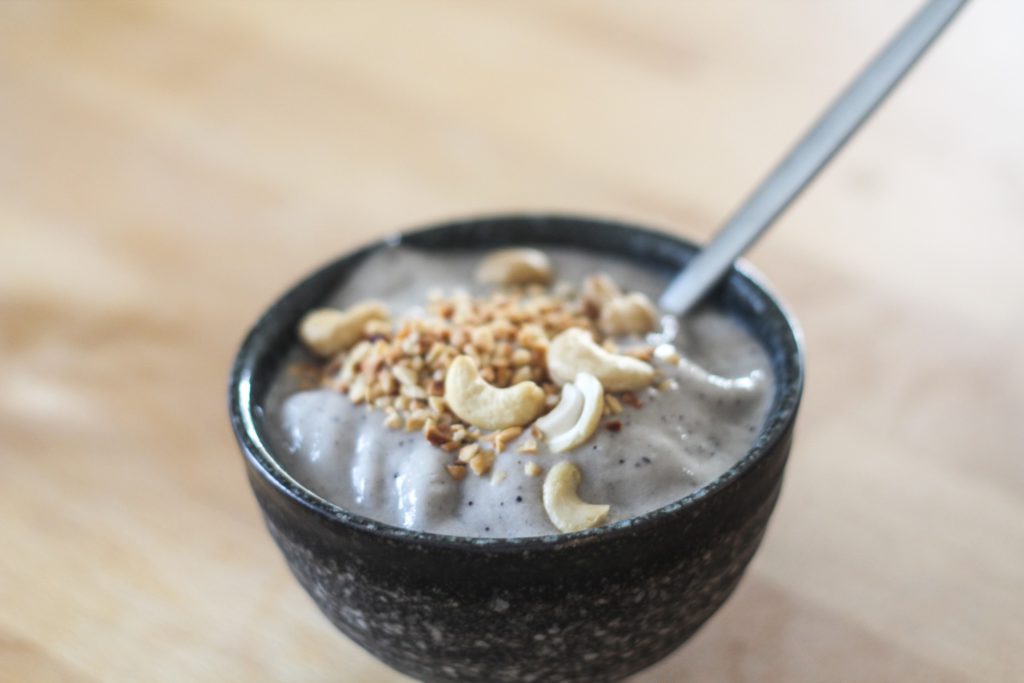 Bananenijs met wat acai poeder erdoor, getopt met de laatste restjes gehakte hazelnoten en wat cashewnoten.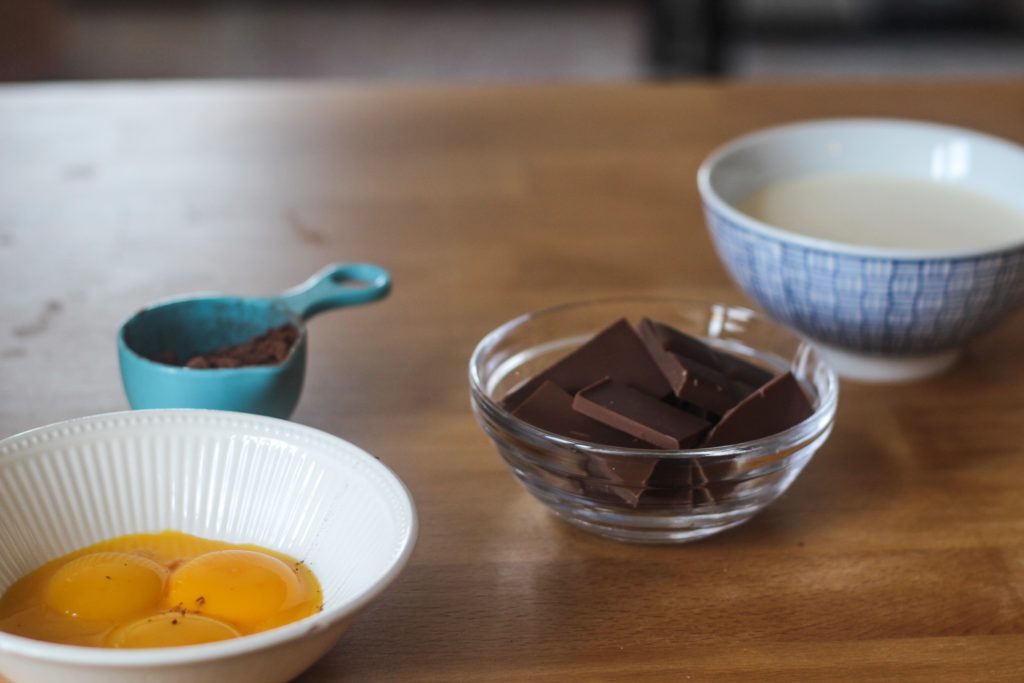 Zelf ijs maken! Op de 'originele' wijze, met melk, room, suiker etc. Heel lekker – maar niet heel fijn voor mijn darmen. Ik ben nog bezig met het uitproberen van perfect vegan ijs of lactosevrij ijs (wel met eigeel). Mocht dit op een gegeven moment goed lukken, dan deel ik natuurlijk dat recept met jullie!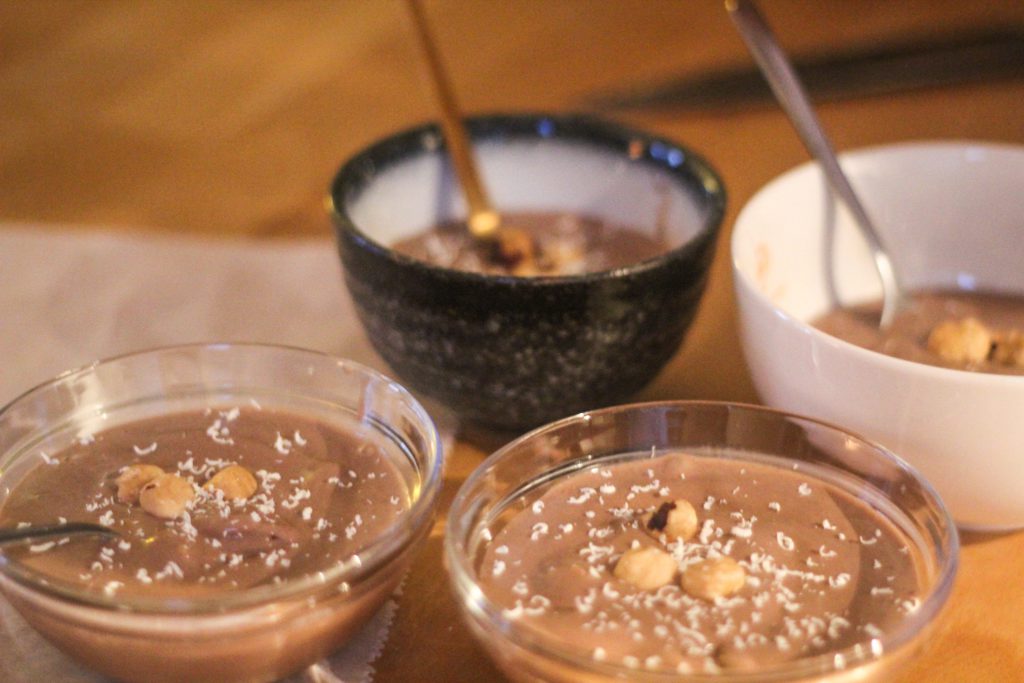 Dit was chocoladeijs geworden met gehakte hazelnoten.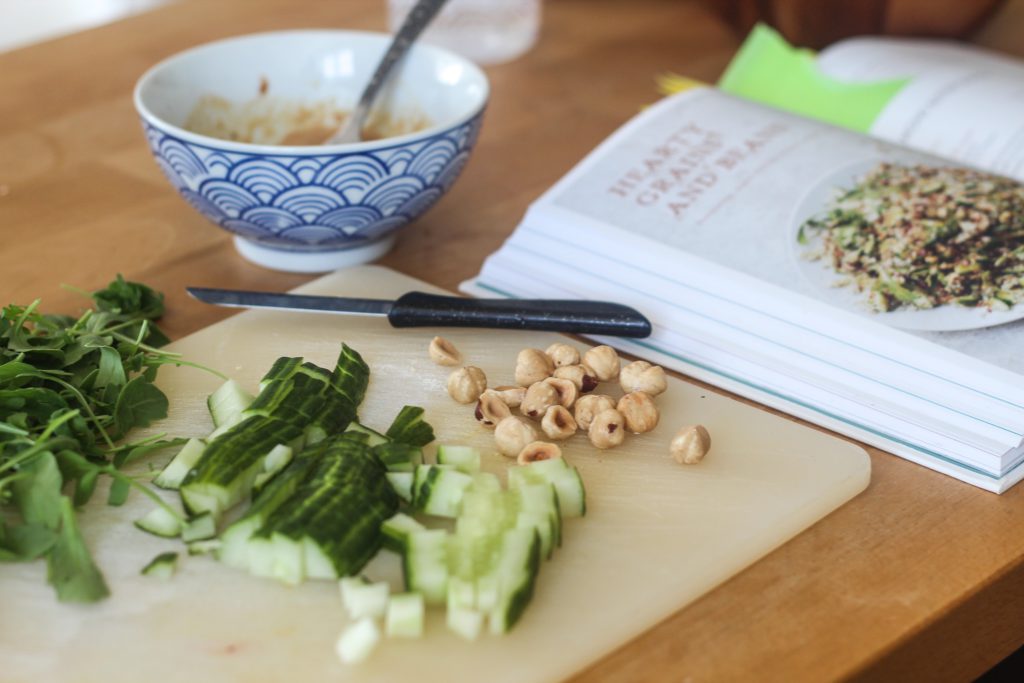 Zin in een simpel en gezond gerecht, dan ga ik al gauw naar het kookboek van Deliciously Ella. Ik ben zo'n fan!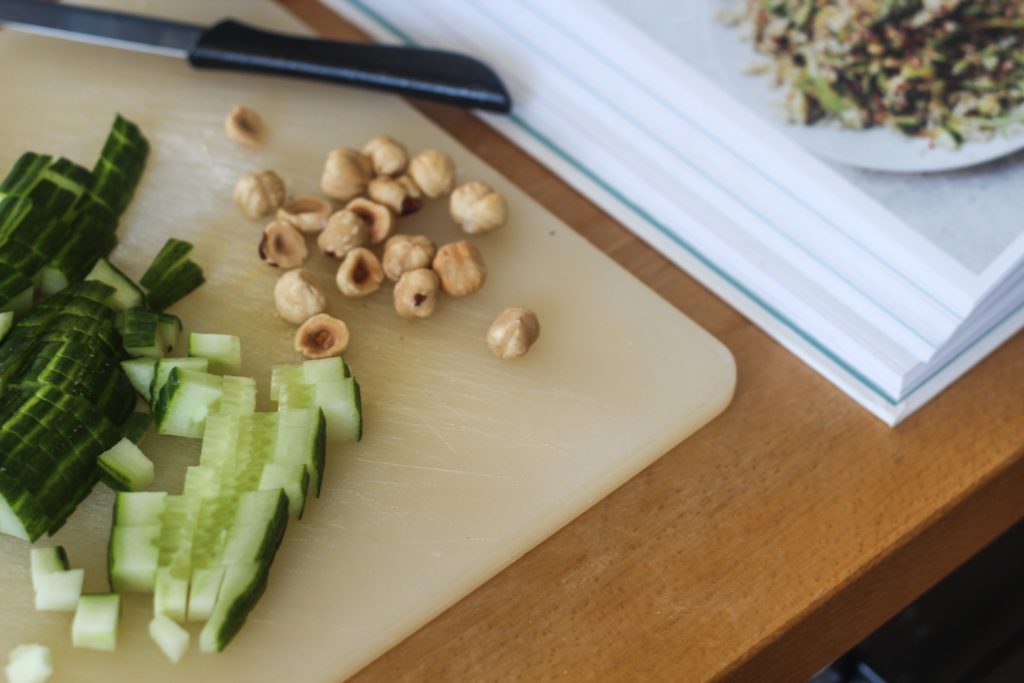 Een simpele quinoa salade met komkommer, hazelnoten, rucola en een tahin dressing.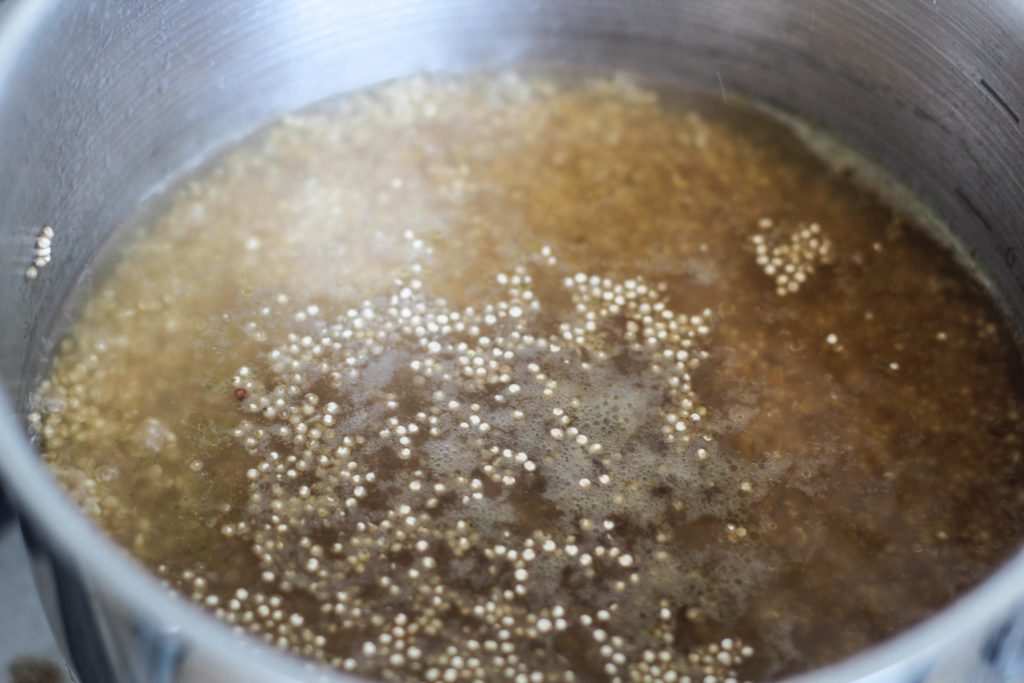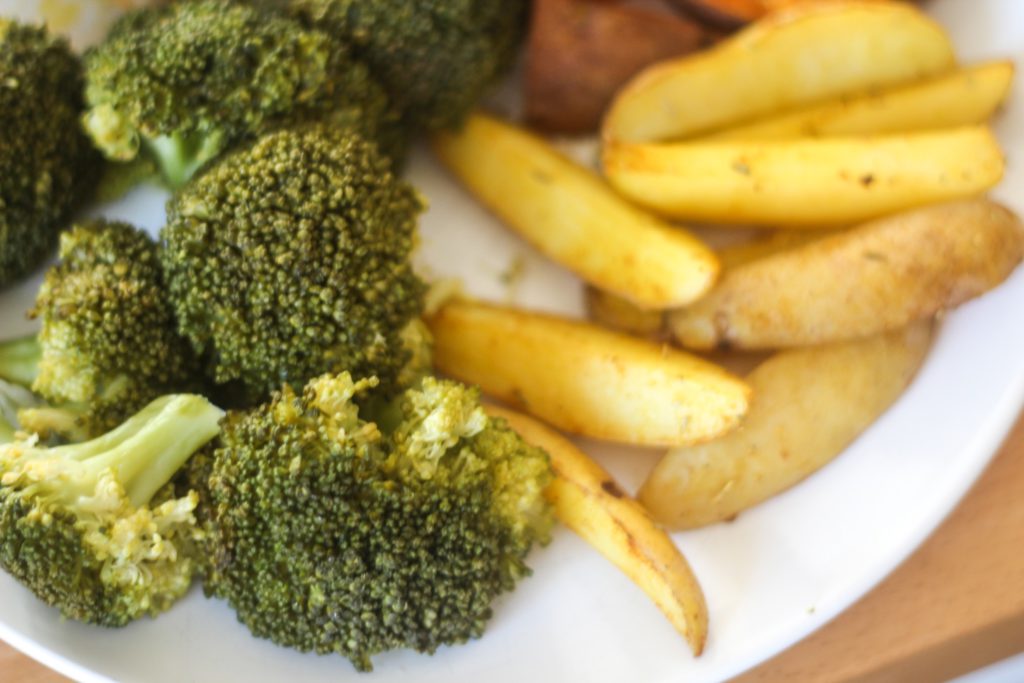 Boy zijn bord: aardappelen, broccoli, zoete aardappel en kip (al zie je de helft niet)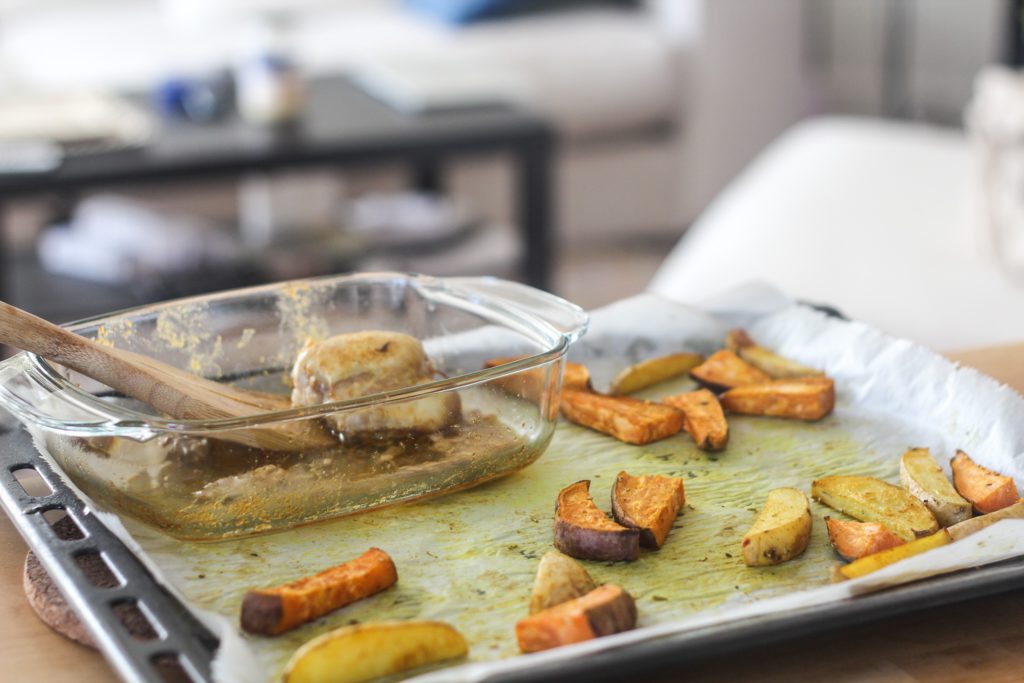 Wat er nog over is op de ovenplaat.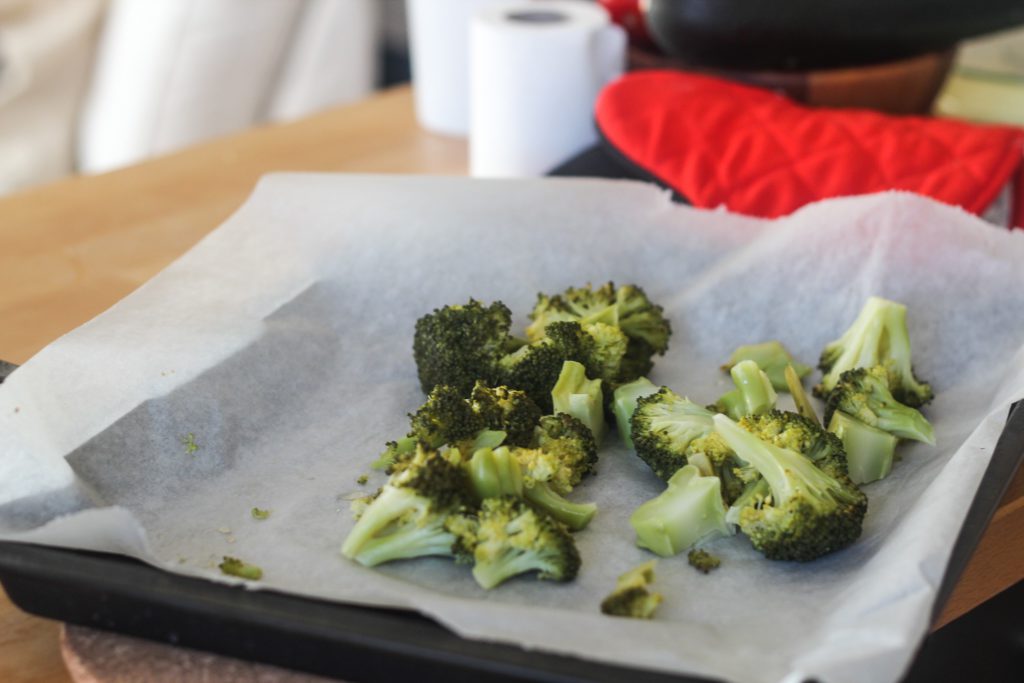 De broccoli heb ik op een andere ovenplaat gedaan omdat deze natuurlijk veel sneller gaar is dan de aardappelen en de kip.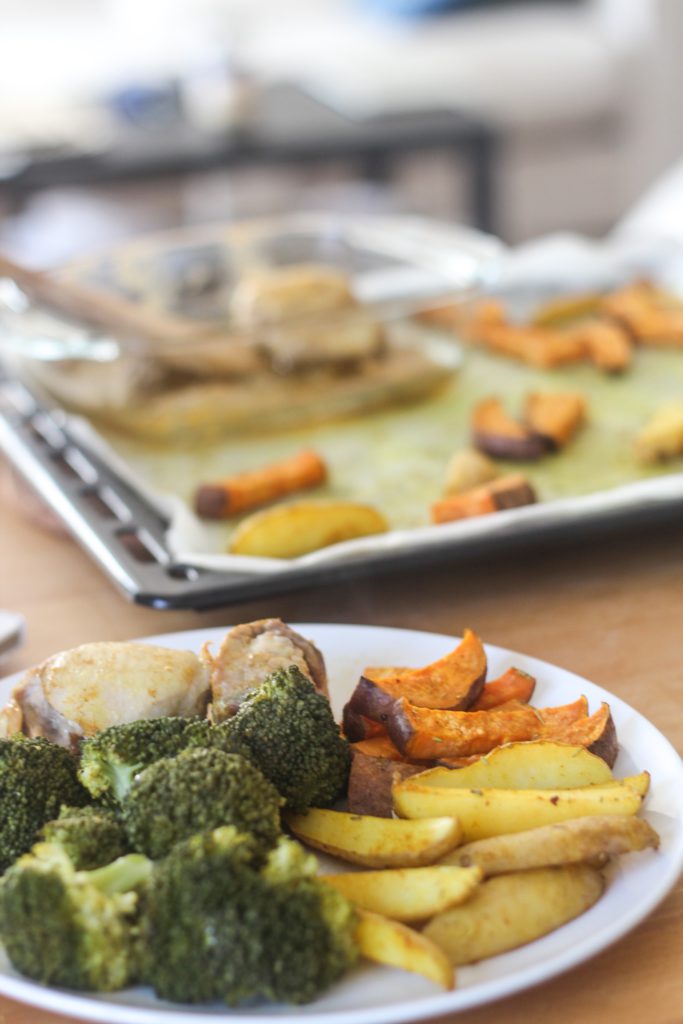 Nogmaals Boy zijn bord.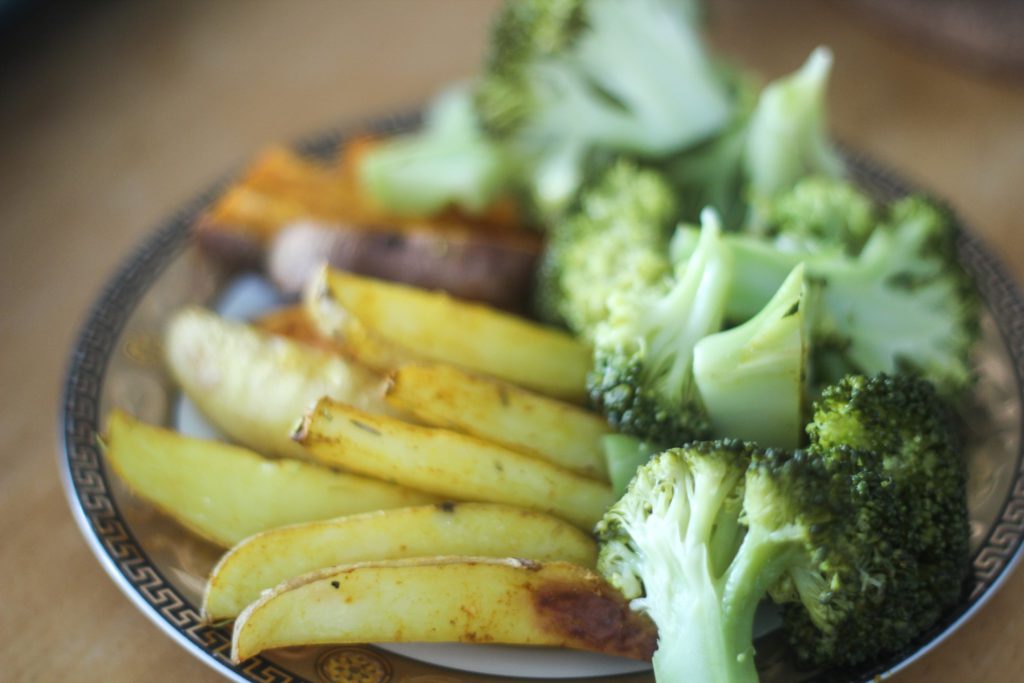 Mijn bord – er mist een eiwitbron maar ach, ik heb genoten!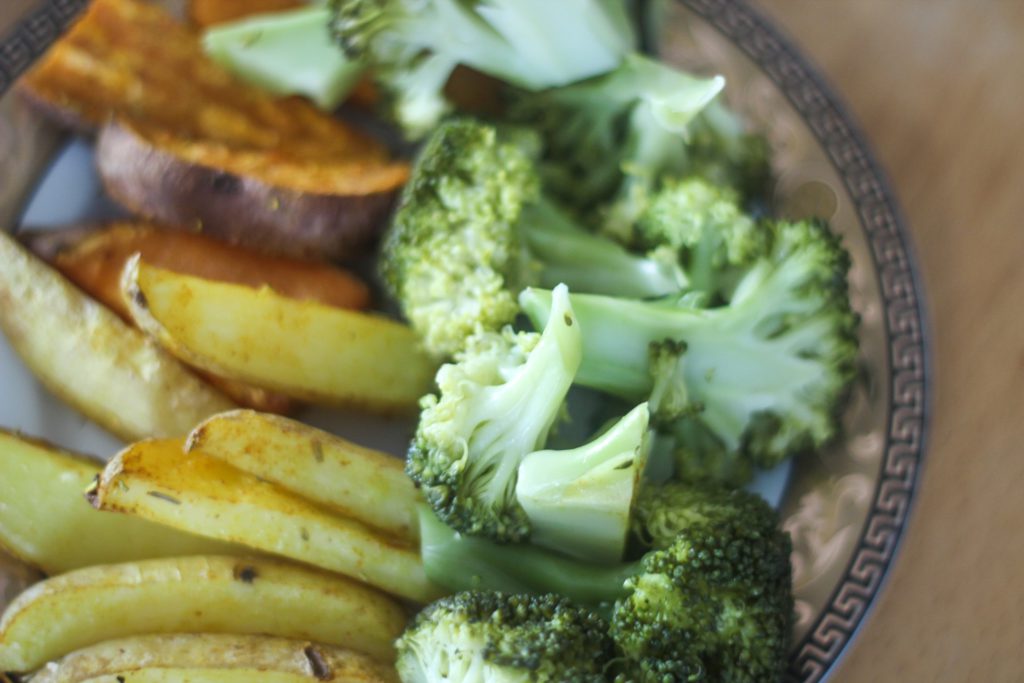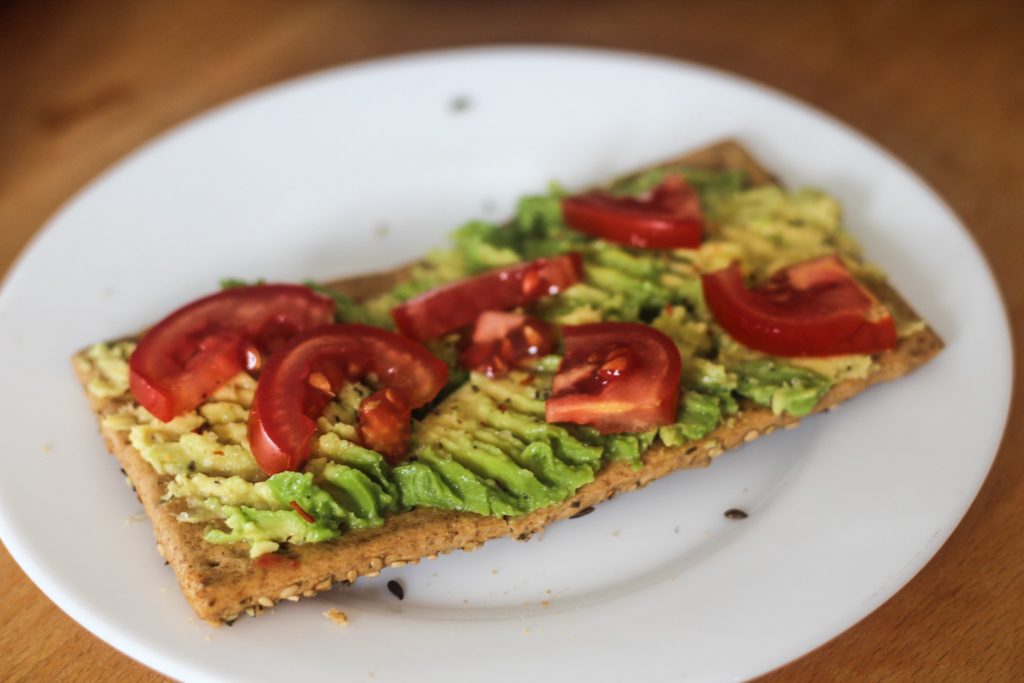 Een heerlijke spelt cracker (mijn lievelings zijn van de Lidl) met avocado, peper, zout en tomaat. Soms doe ik er ook een beetje citroensap bovenop.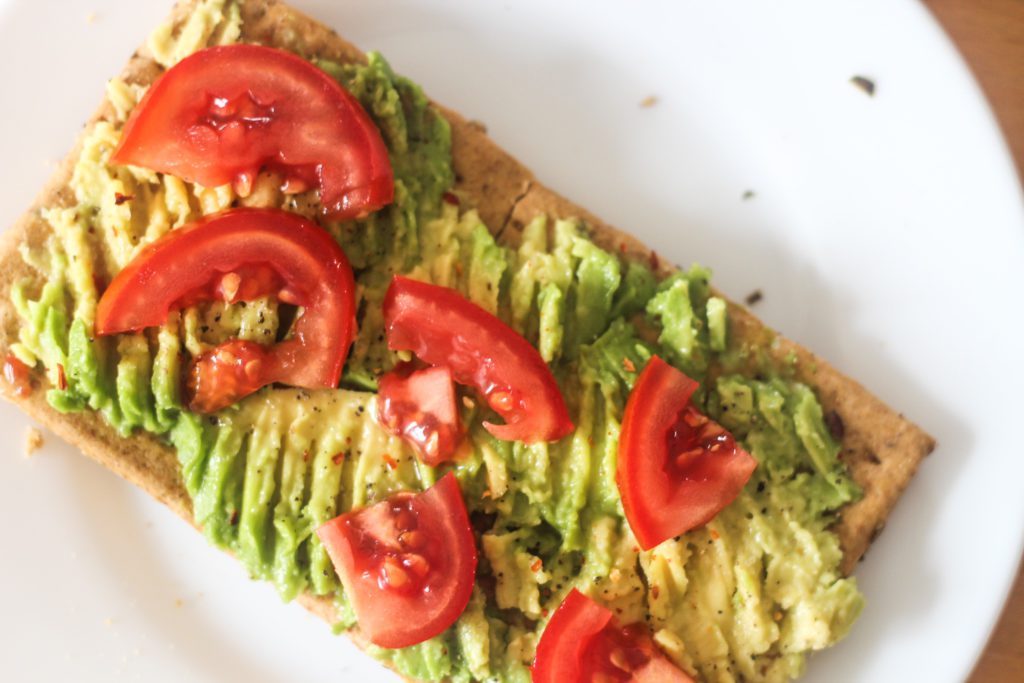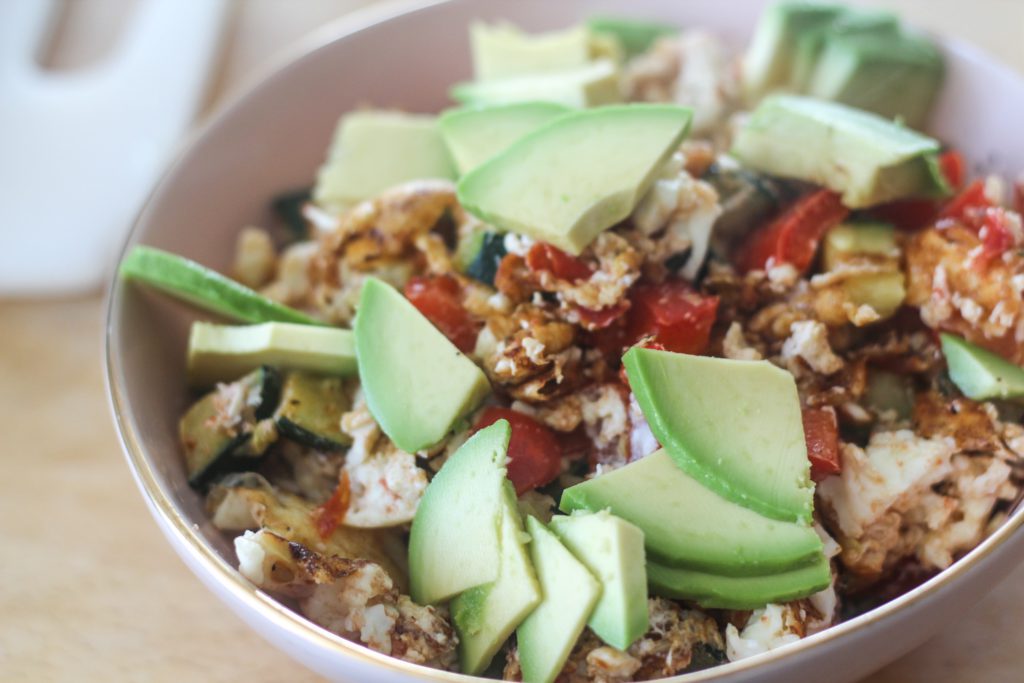 Voor het maken van ijs heb je eigeel nodig – veel ook. Dat betekent dat er aardig wat eiwit overblijft, daar maak ik dan een heerlijke omelet of roerei mee! Met zongedroogde tomaat, paprika, courgette en avocado.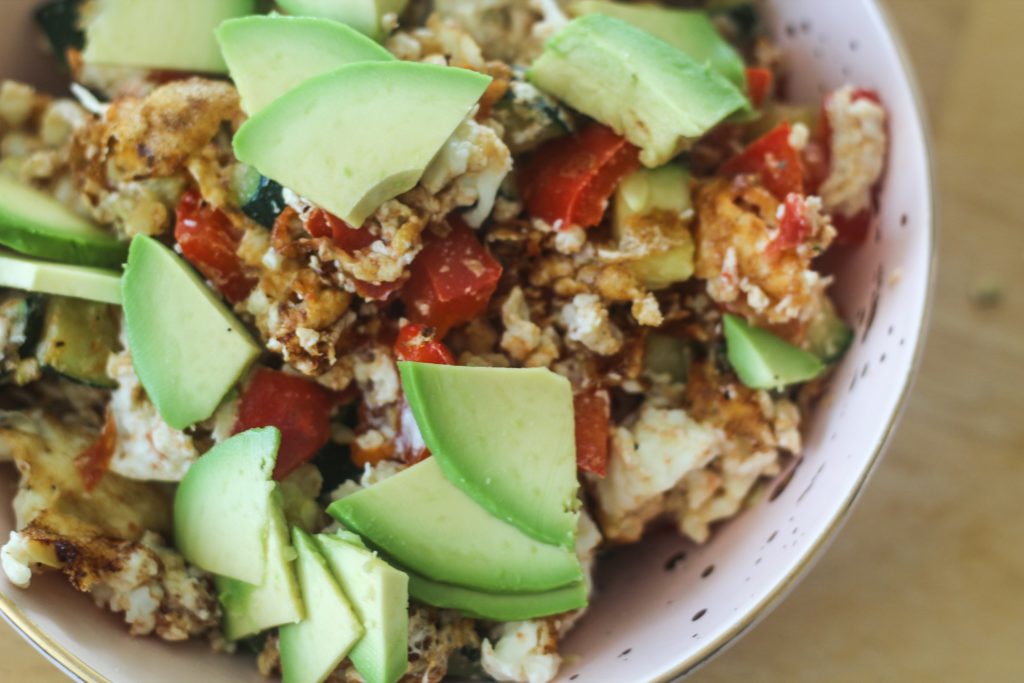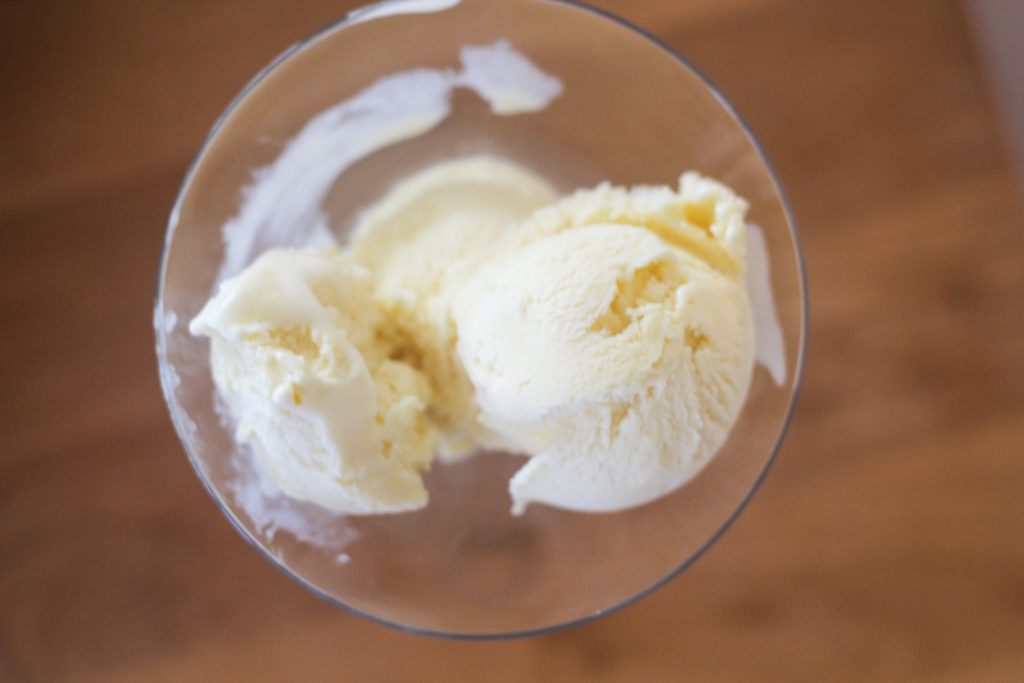 Zelfgemaakt witte chocolade ijs.. Verslavend lekker maar bij teveel niet fijn voor mijn darmen. Ik hoop zo dat de lactosevrije of vegan ijs uiteindelijk goed lukt! Ik ben hier namelijk gek op.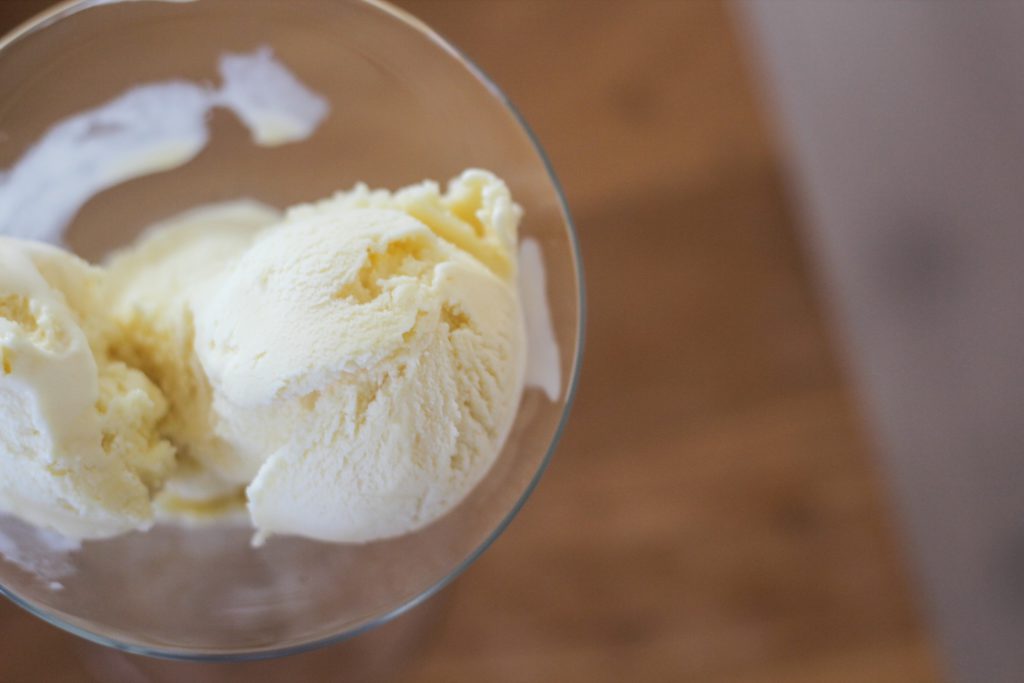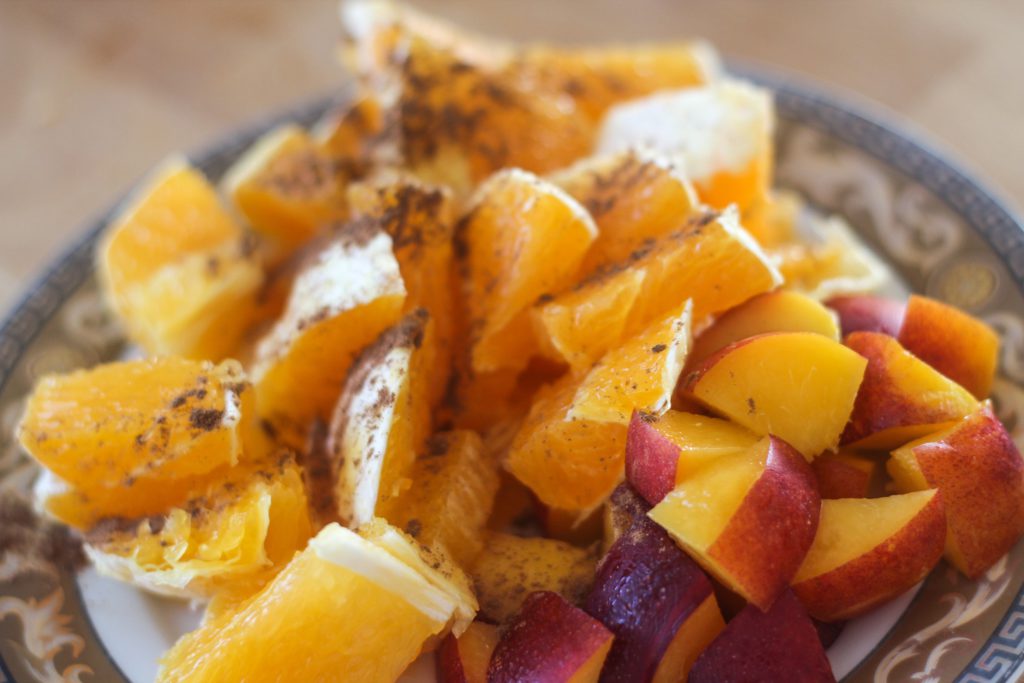 Een flink bord met fruit, nectarine en een sinaasappel. De sinaasappel heb ik getopt met kaneel, dit geeft het bijna een soort karamelachtige smaak.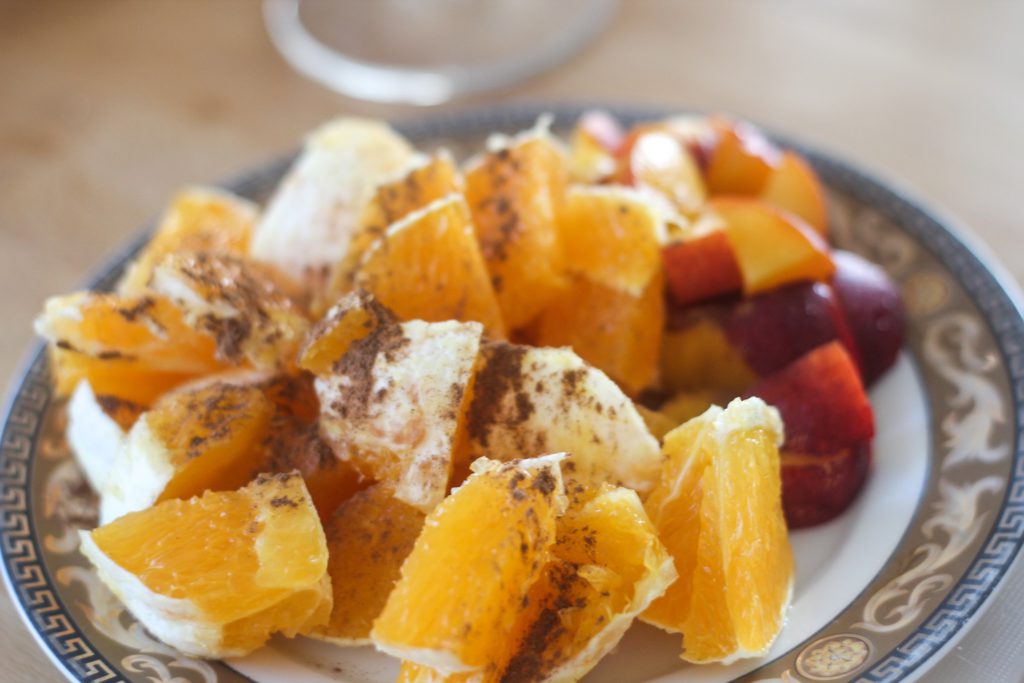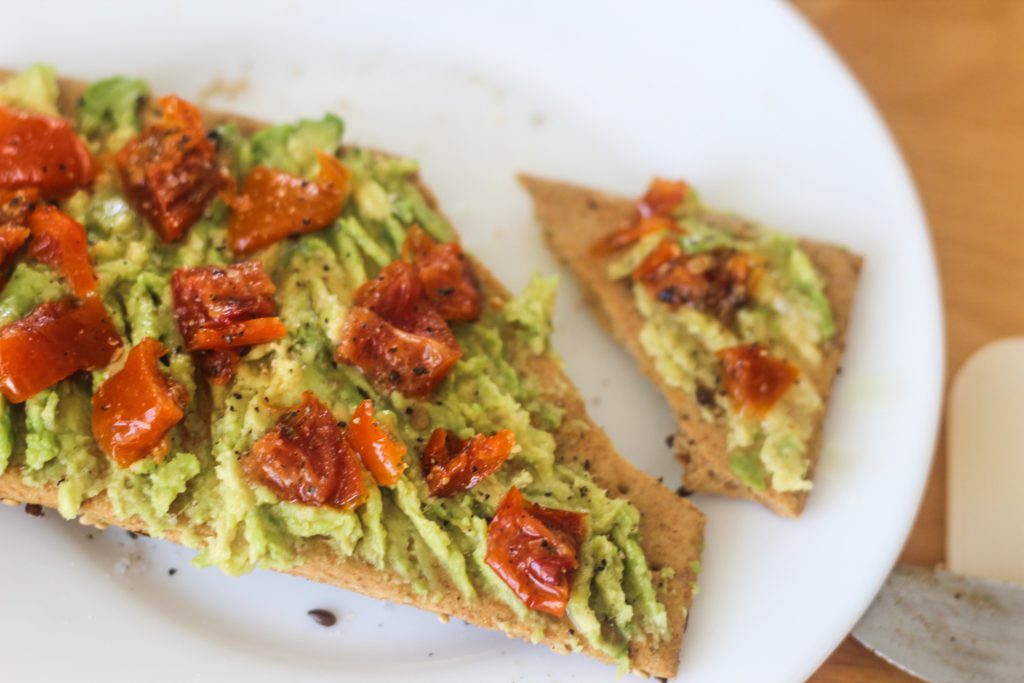 Daar zijn de heerlijke crackers weer! Deze keer zongedroogde tomaten in plaats van verse tomaten bovenop de avocado.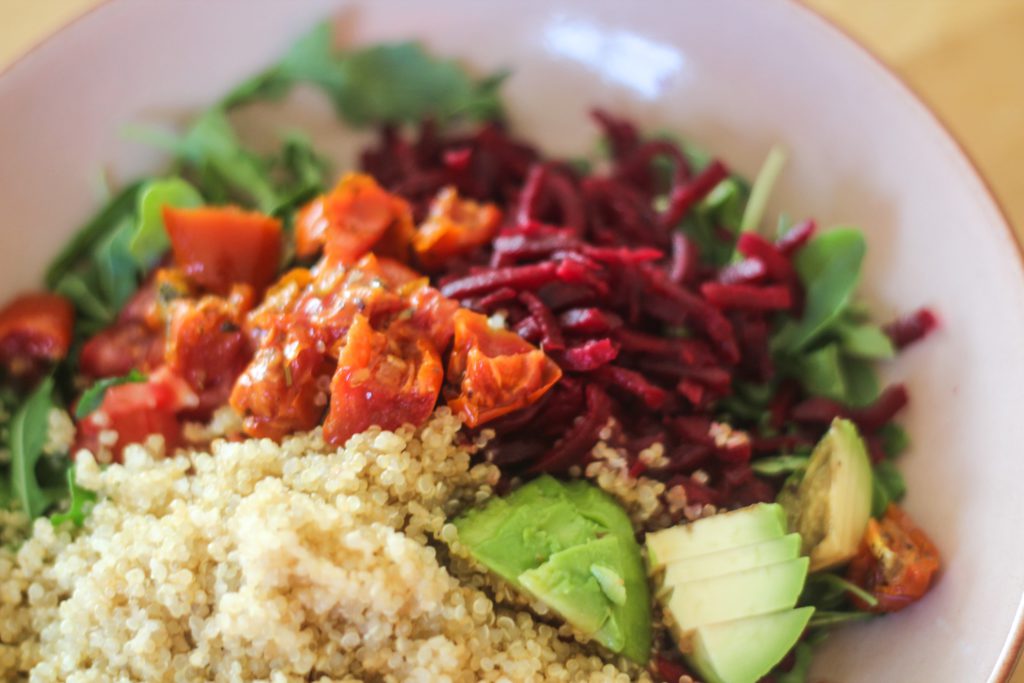 Een salade van restjes: rucola, quinoa, zongedroogde tomaten, bieten-goji bessen en avocado.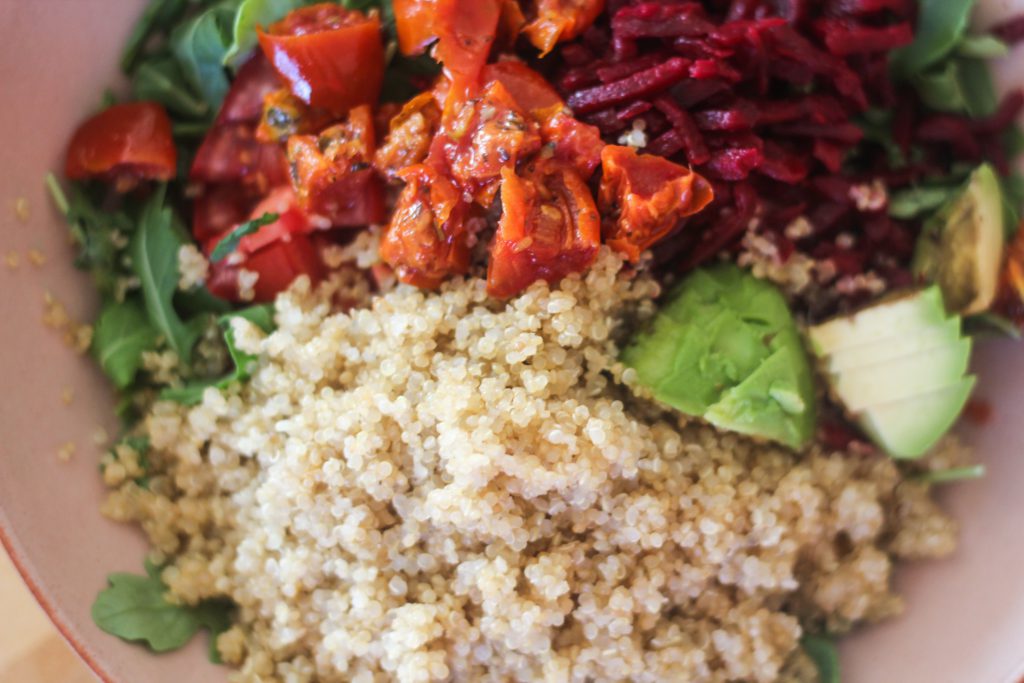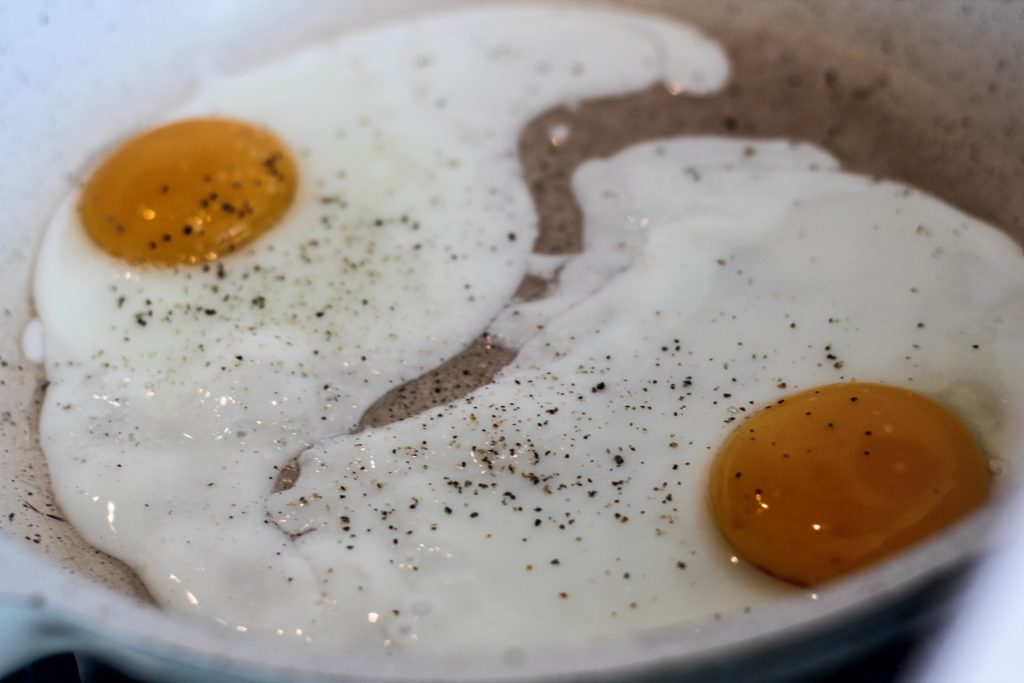 Twee gebakken eieren, omdat ik er zo'n zin in had.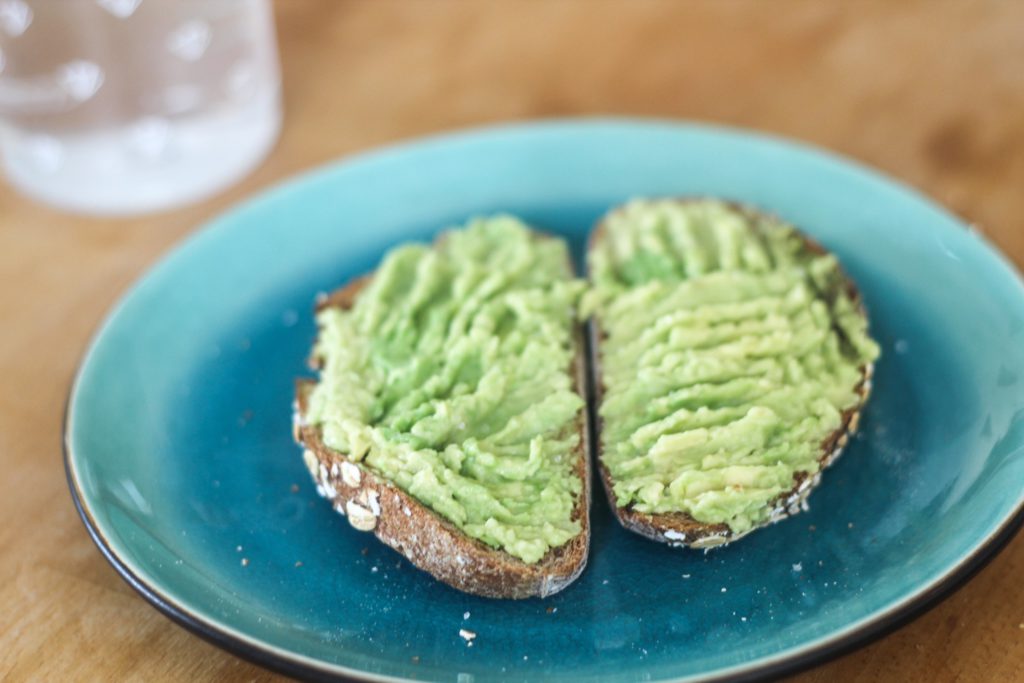 Op geroosterd haverbrood van de Marqt met avocado.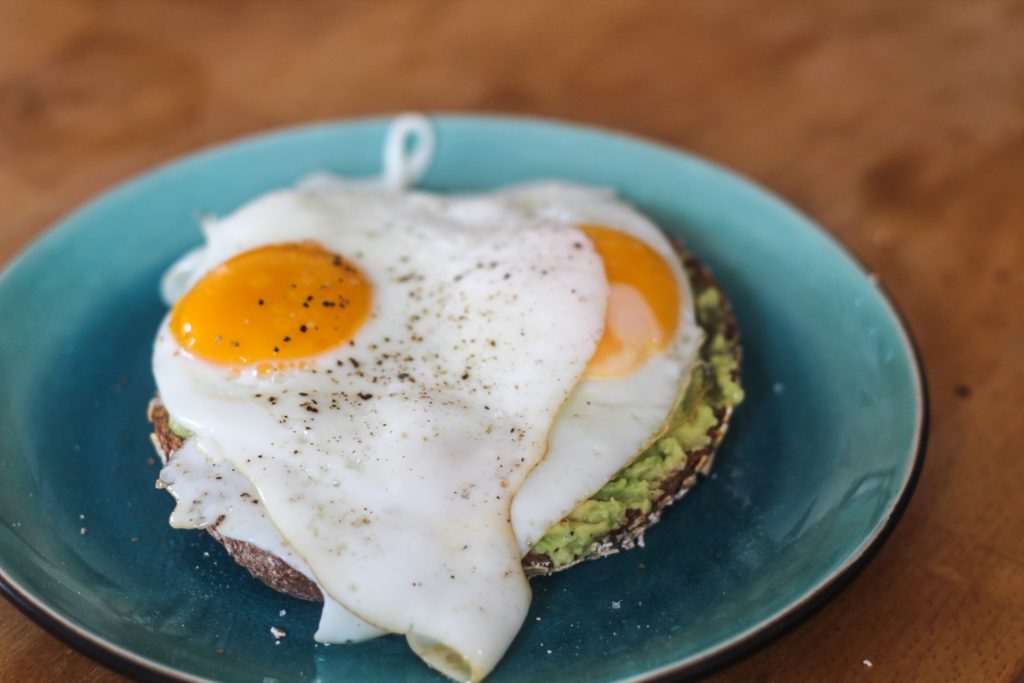 Jum! Iets teveel ei voor hoeveel brood ik had, maar who cares!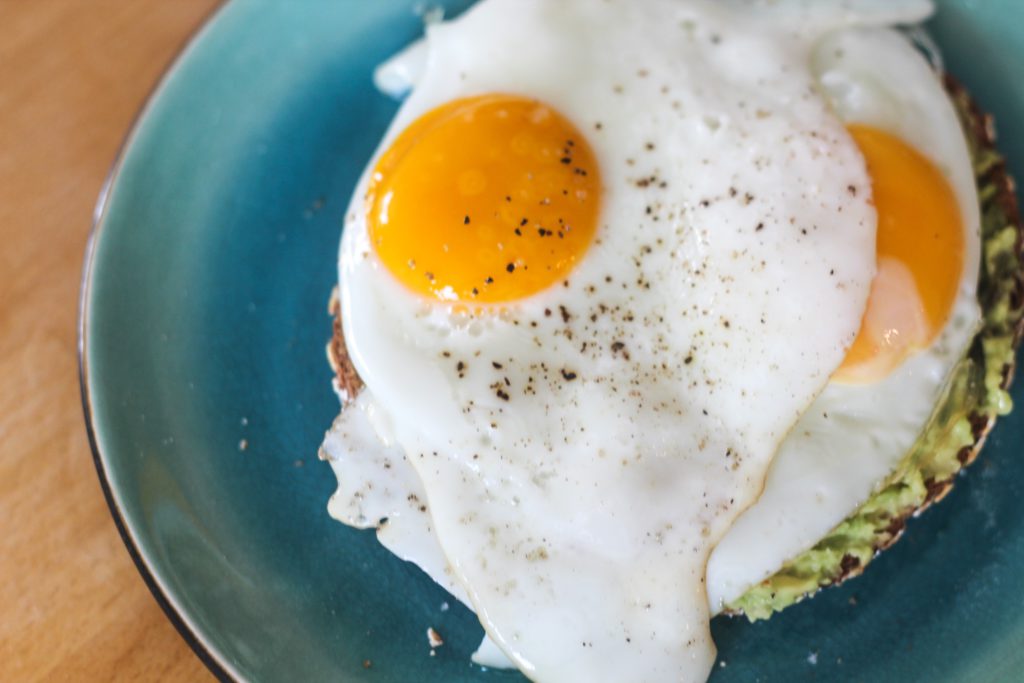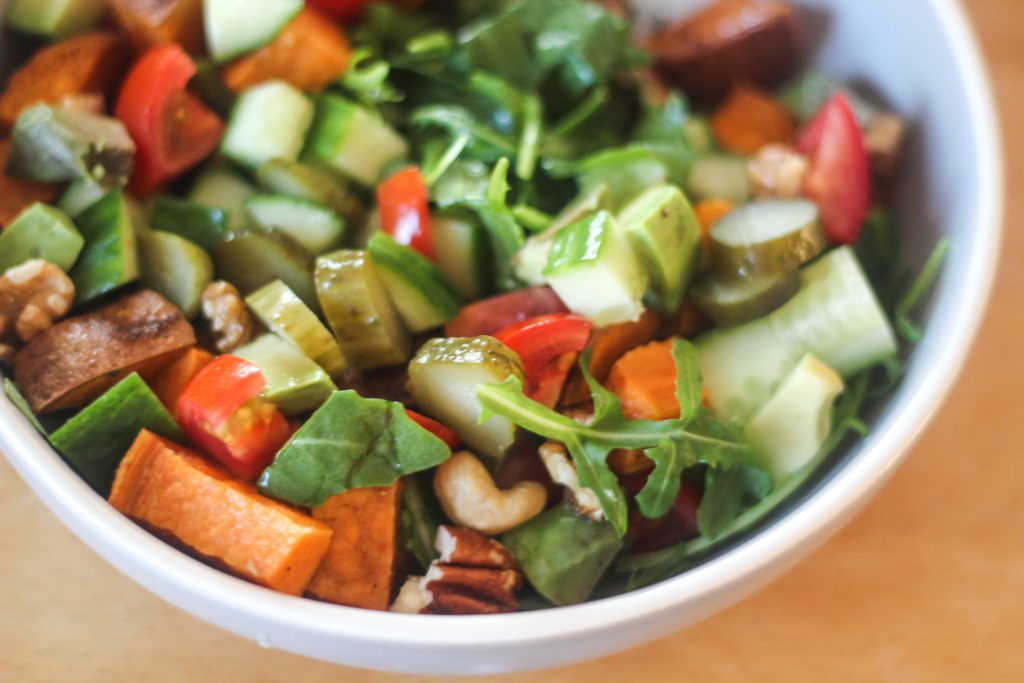 Weer een rijkgevulde salade met rucola, zoete aardappel, augurk, komkommer, gemengde noten, tomaat en avocado. Gewoon alles dus 😉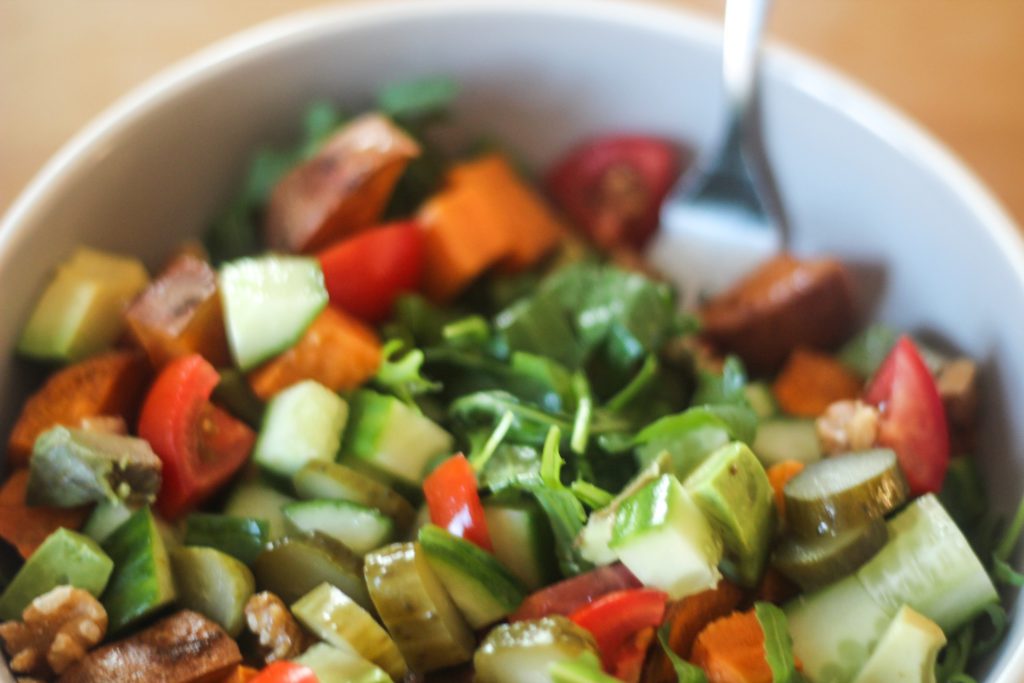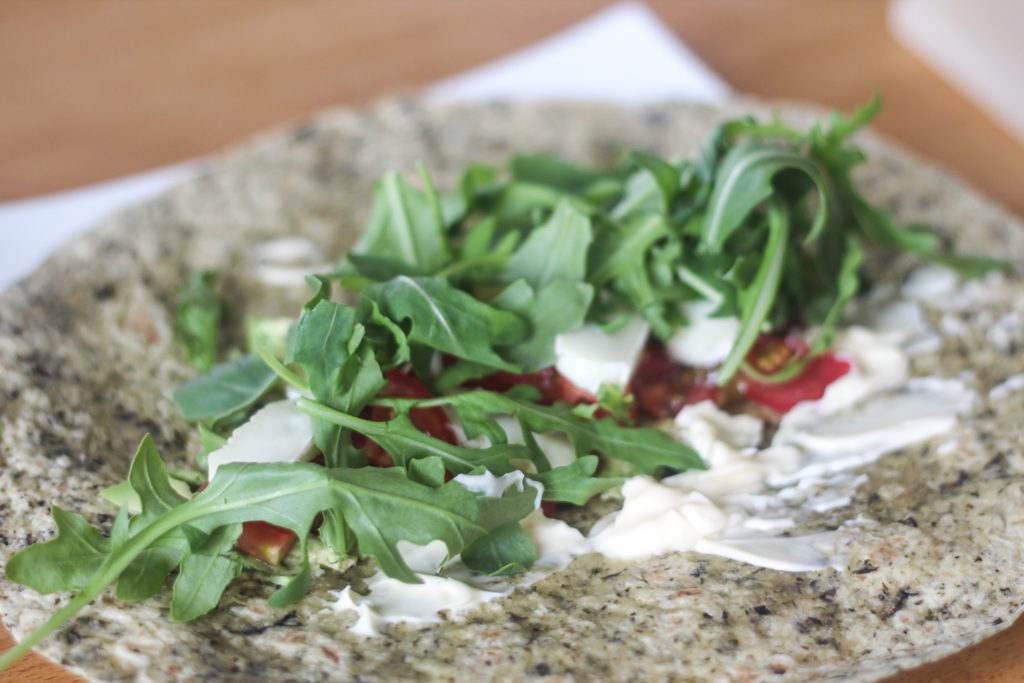 En we sluiten af met de zeewier wraps van de Lidl die ik laatst had gekocht en over had geschreven: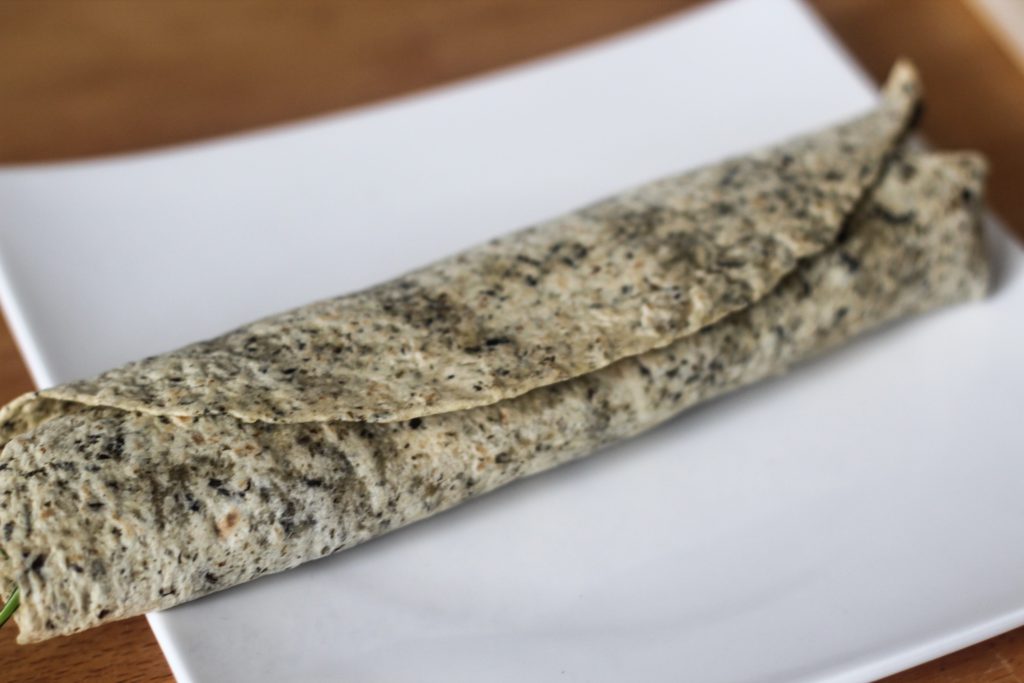 Hoewel ik ze erg lekker vind en het een leuk idee vind om zo extra vitamines en mineralen binnen te krijgen, zijn het voor de rest gewoon witte wraps. Ook vind ik het af en toe ineens zó erg naar de zee en vis ruiken dat ik het niet meer wil/kan eten. Beetje een twijfelgeval dus, maar wie weet bevalt het jou wel!
Het is het proberen in ieder geval waard als je het mij vraagt 😉
Hoop dat je hebt genoten van dit voedingsdagboek! Laat het gerust weten in de comments als je vragen hebt!