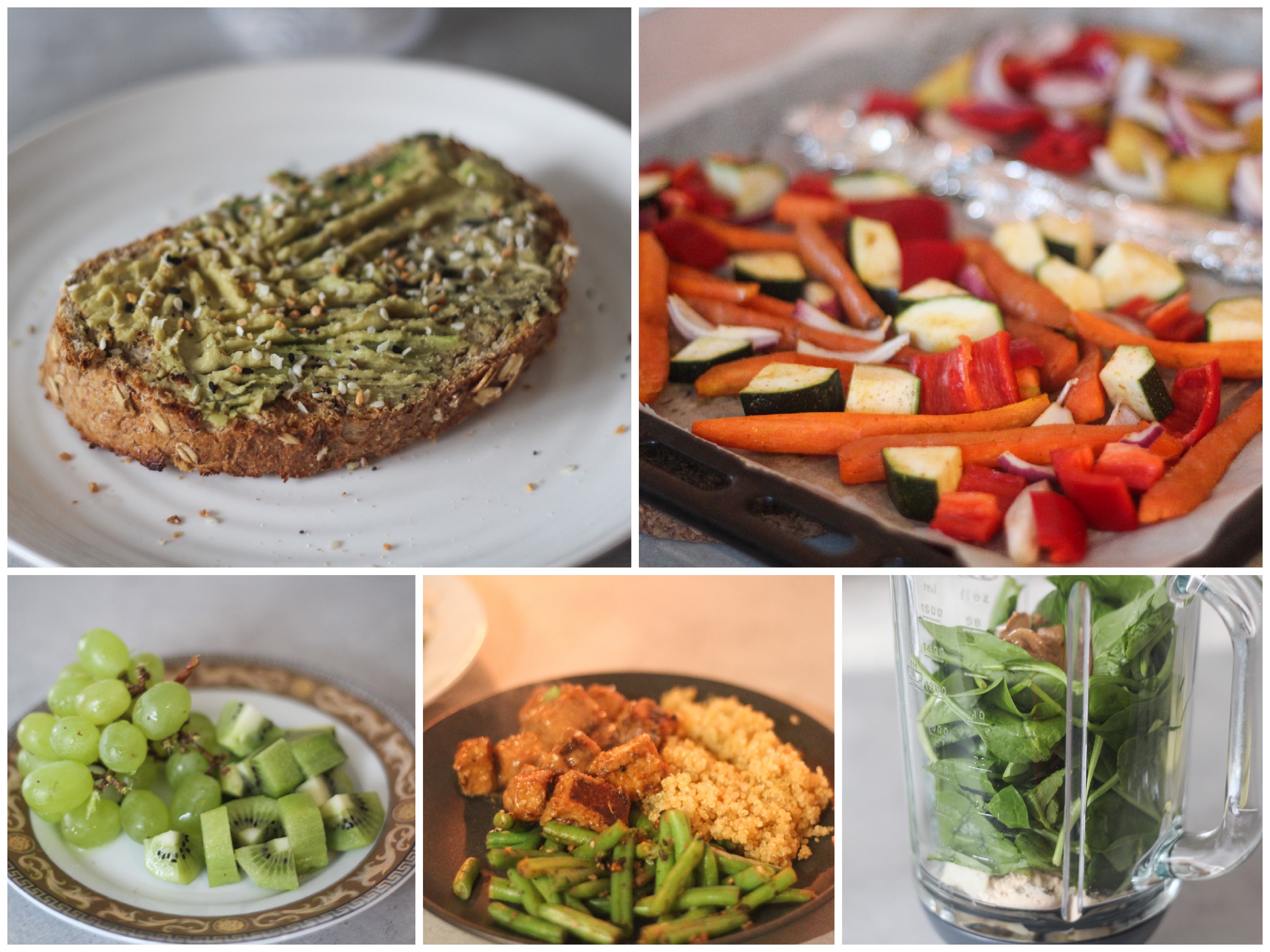 Het is weer tijd voor een voedingsdagboek met deze keer.. aardig wat groens! Ik moet zeggen dat ik best verbaasd ben over hoe bomvol voedingsstoffen mijn maaltijden bevatten. Haha. Oftewel; ik ben trots op mezelf dat ik mijn lichaam lekker aan het voeden ben. Op dit moment eet ik chips terwijl ik dit typ, dus dat zie je vast volgende week terug komen in het voedingsdagboek 😉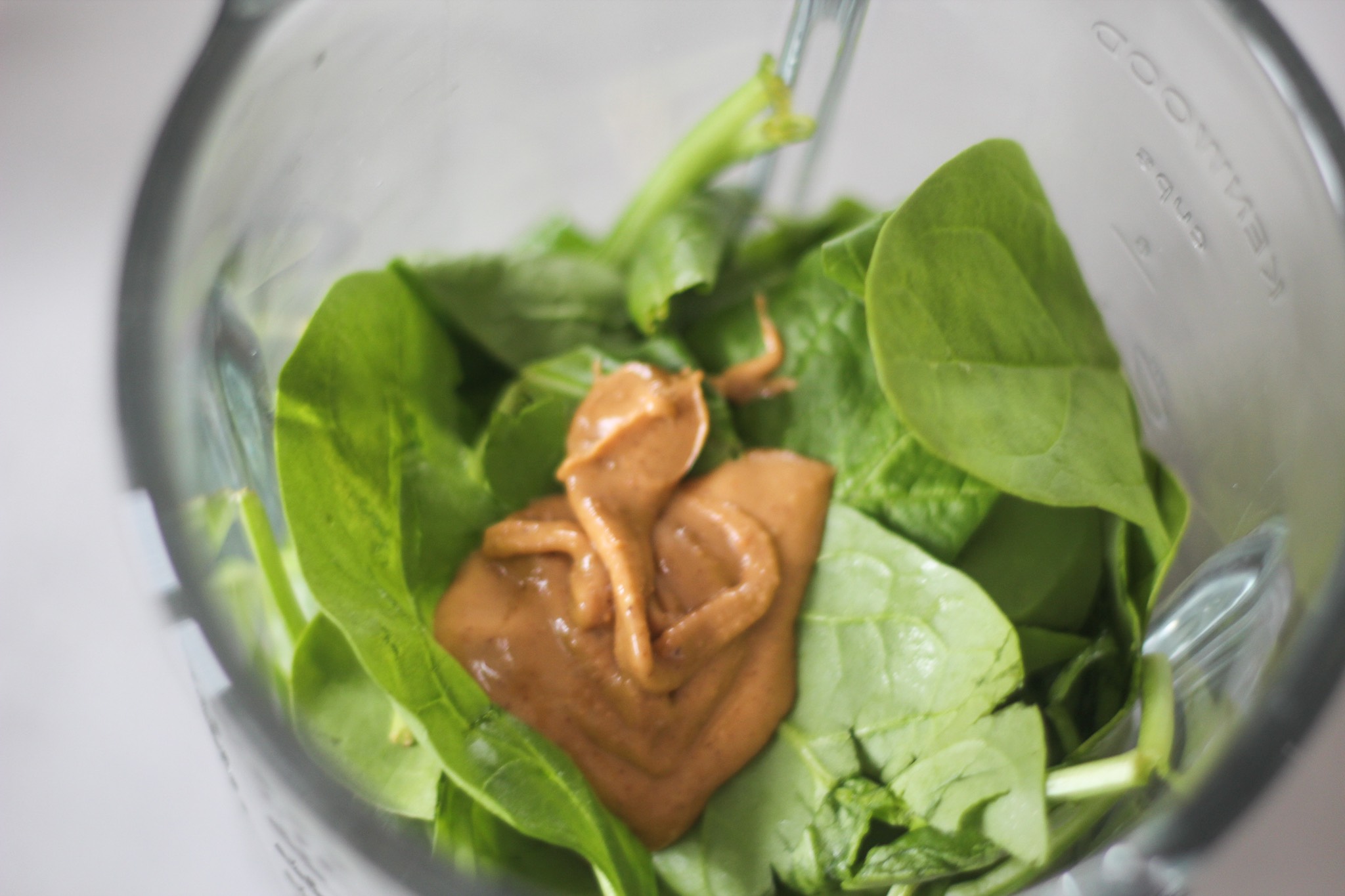 Ik had nog best wat spinazie over in de vriezer en wilde het niet weggooien, dus het werd tijd voor een groene smoothie. Hier zit in: 1/2 banaan uit de vriezer, 20 gram vegan eiwitpoeder vanille, twee handjes spinazie, water en pindakaas.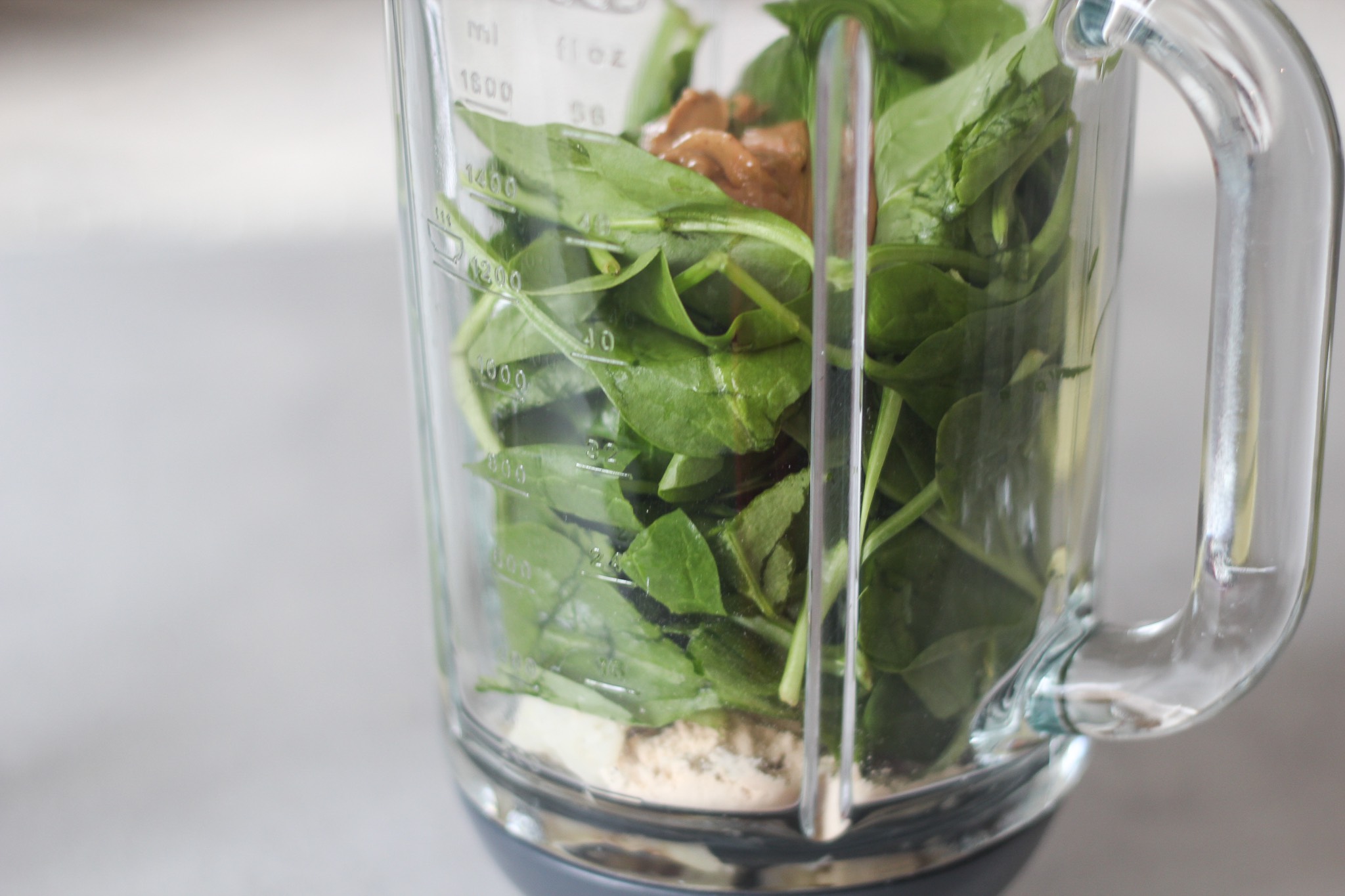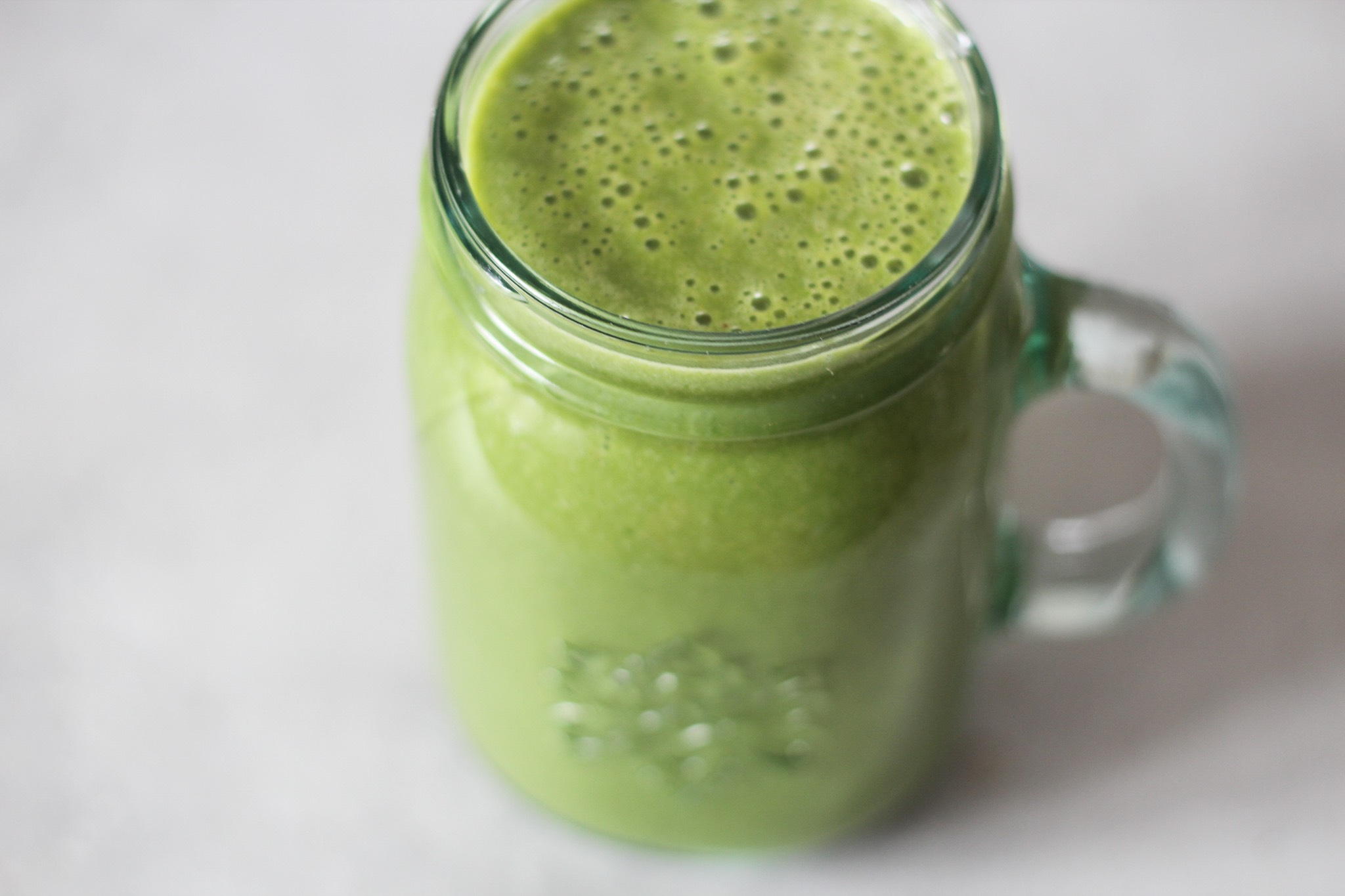 En klaar!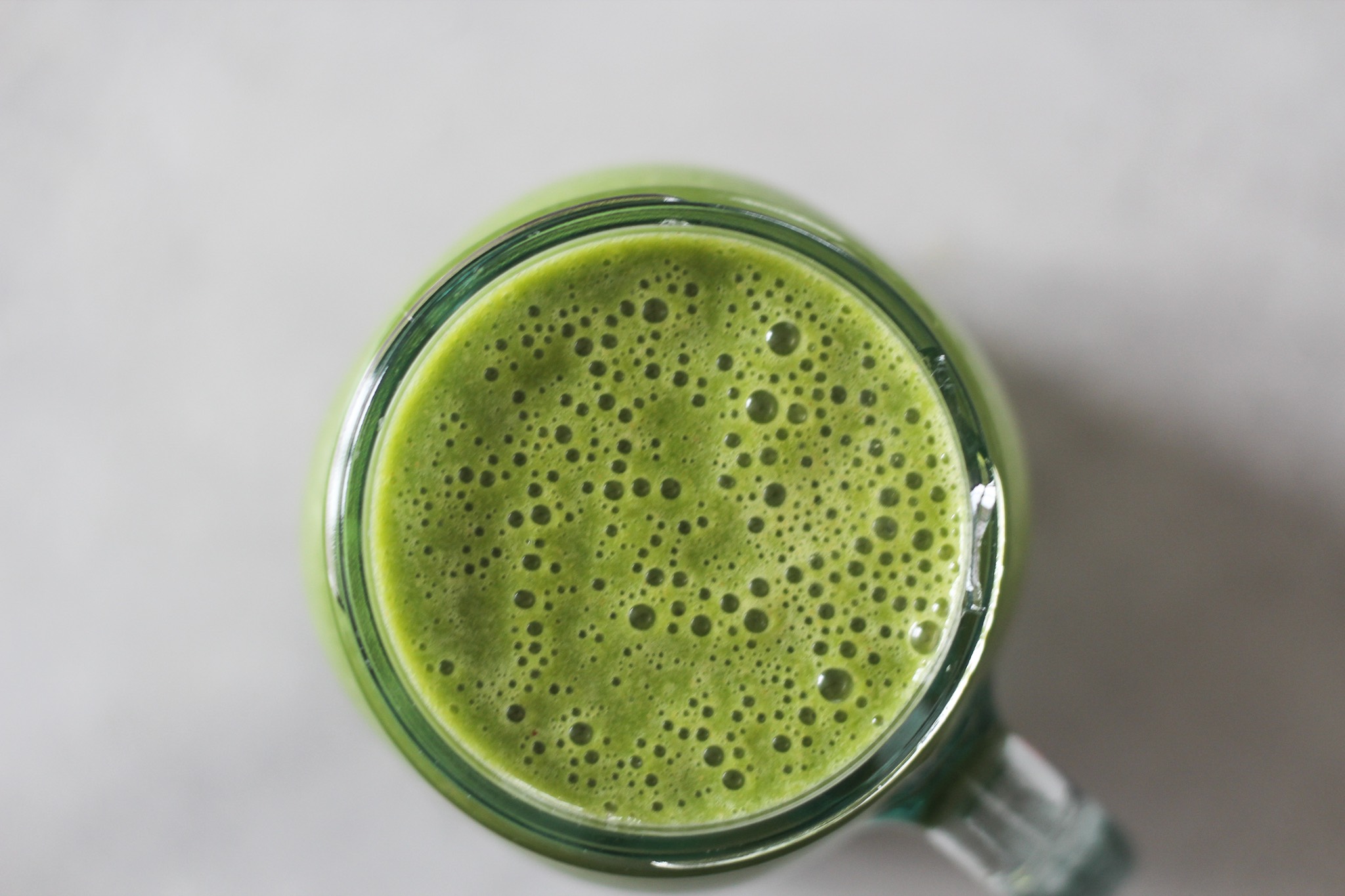 Heerlijk vullend ook door het eiwitpoeder.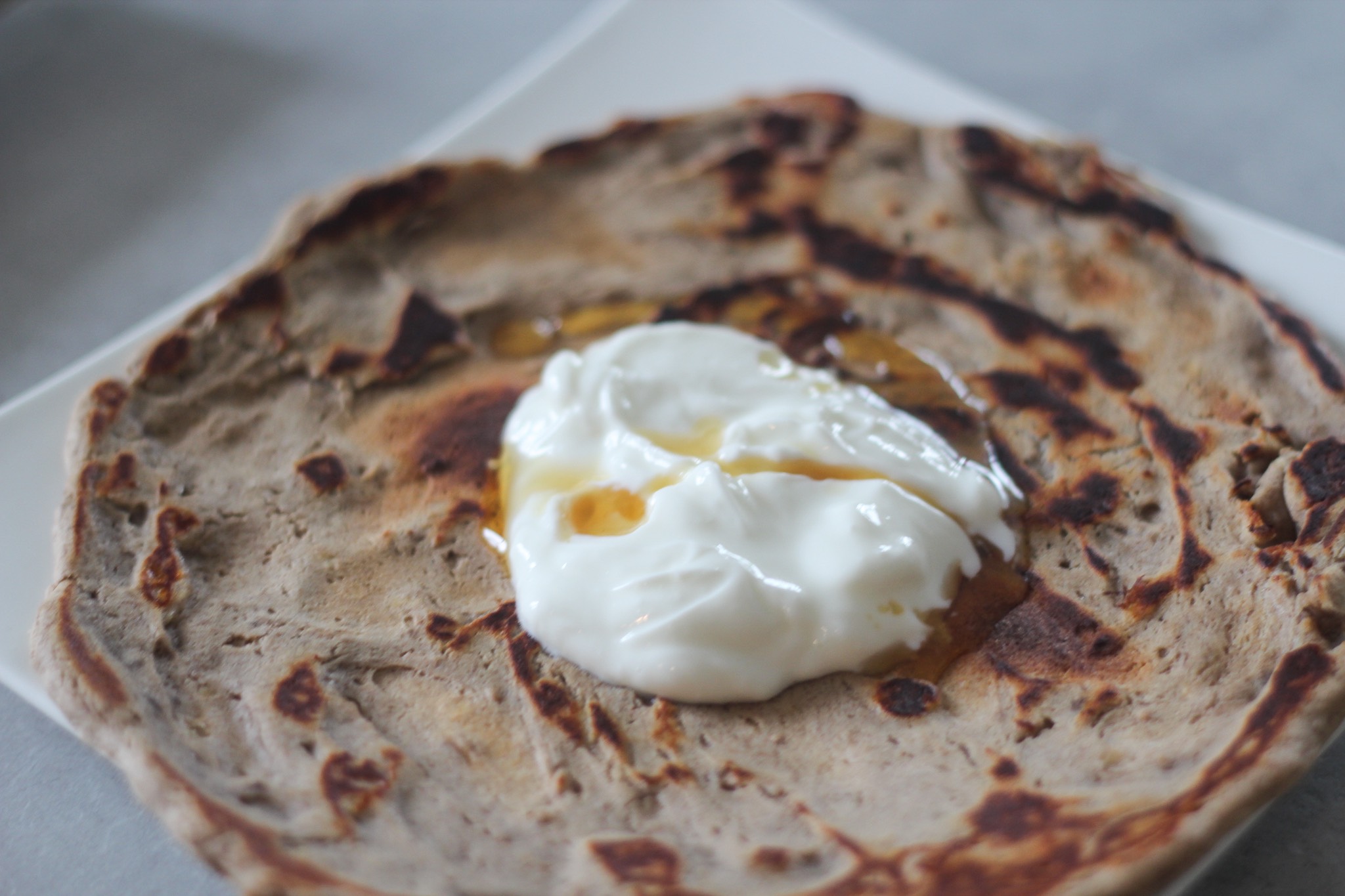 Dat was lang geleden! Een banaan-eiwit pannenkoek met wat kwark en maple syrup.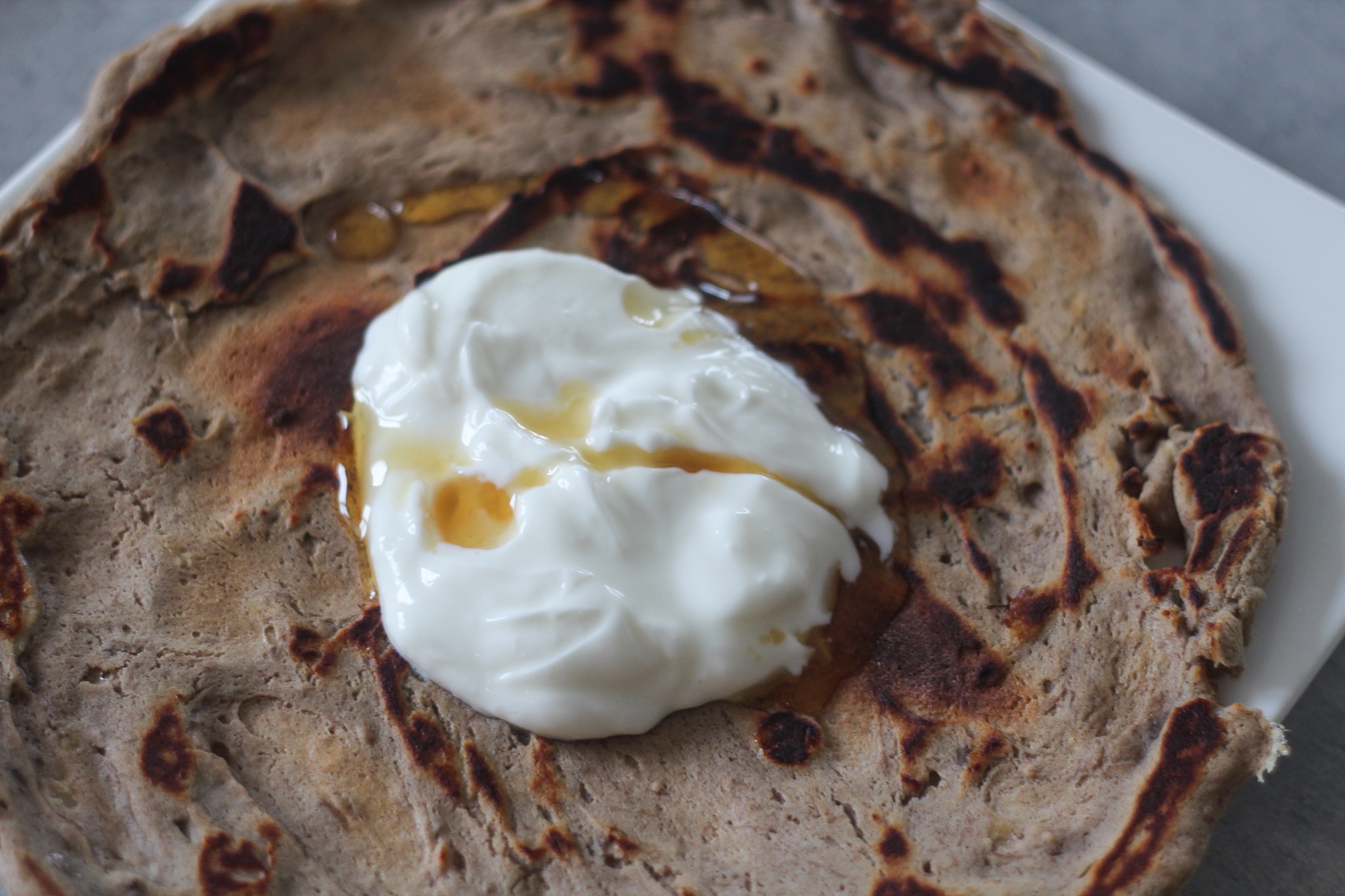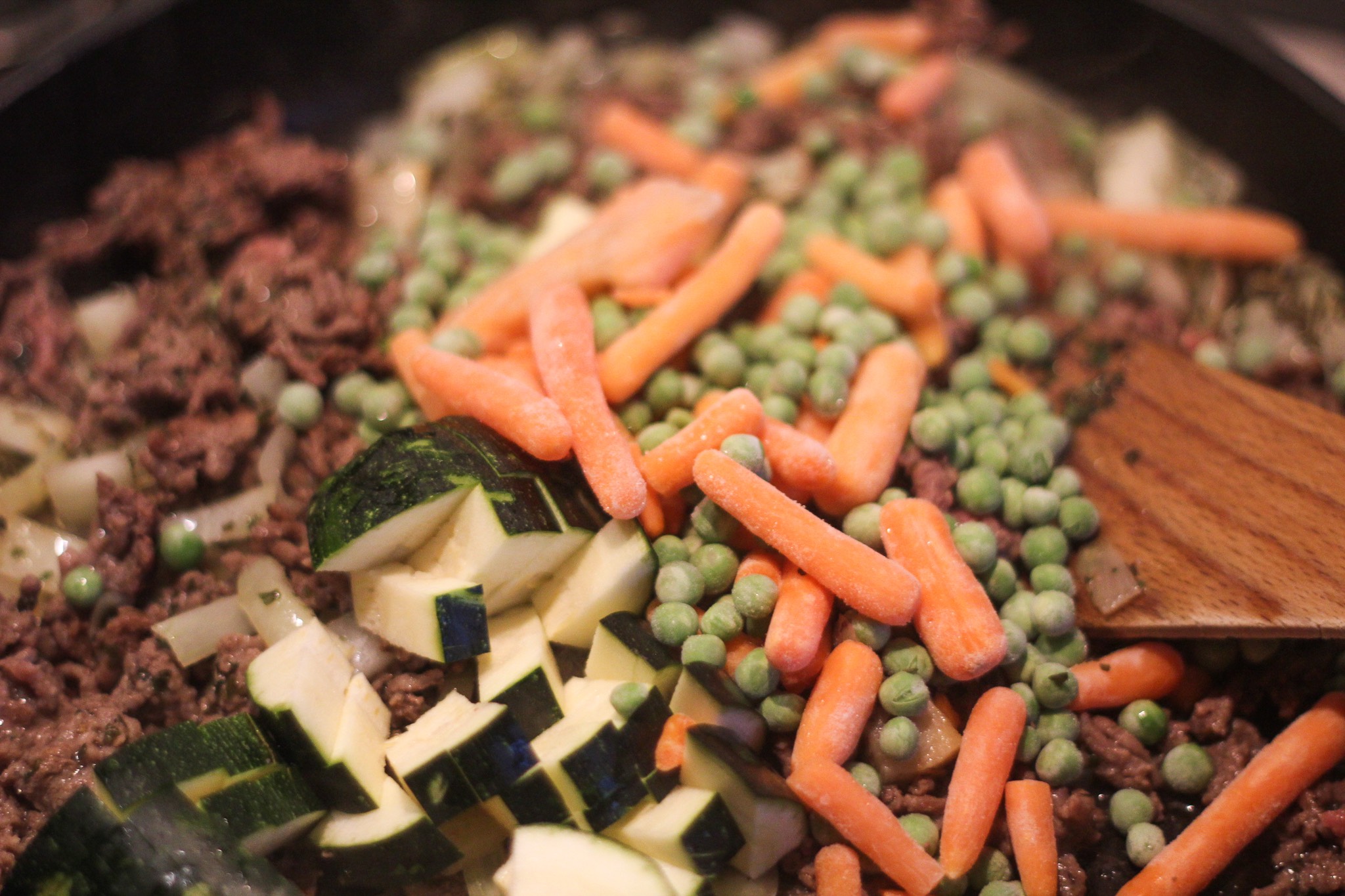 Ik maakte en lasagne voor Boy met gehakt (omdat ik zelf bijna geen vlees meer eet), maar uiteindelijk at ik toch mee.
Er ging van alles in: courgette, diepvries wortel en doperwten, gehakt, ui..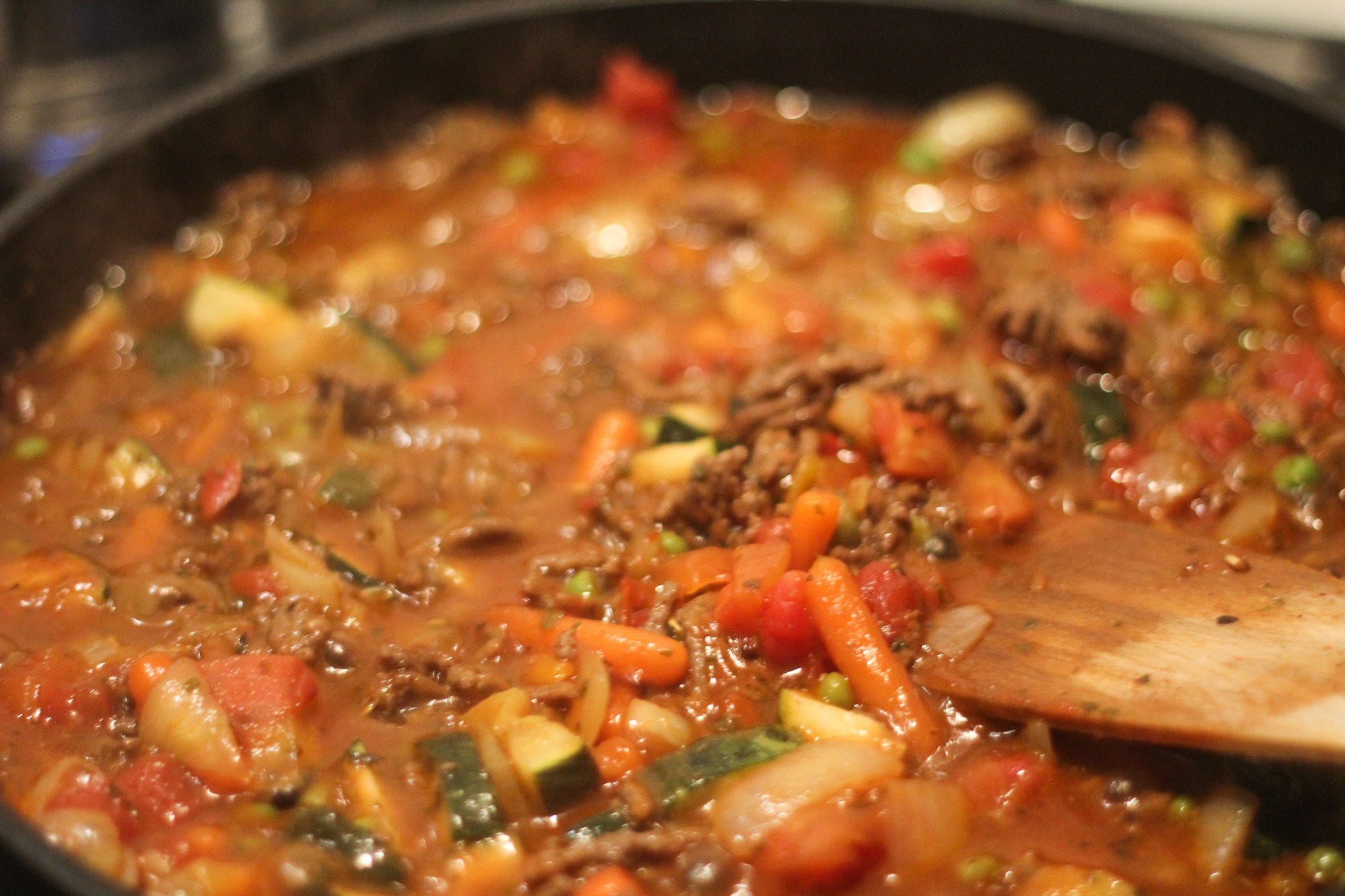 Tomatenpuree, rode wijn, balsamico en Italiaanse kruiden.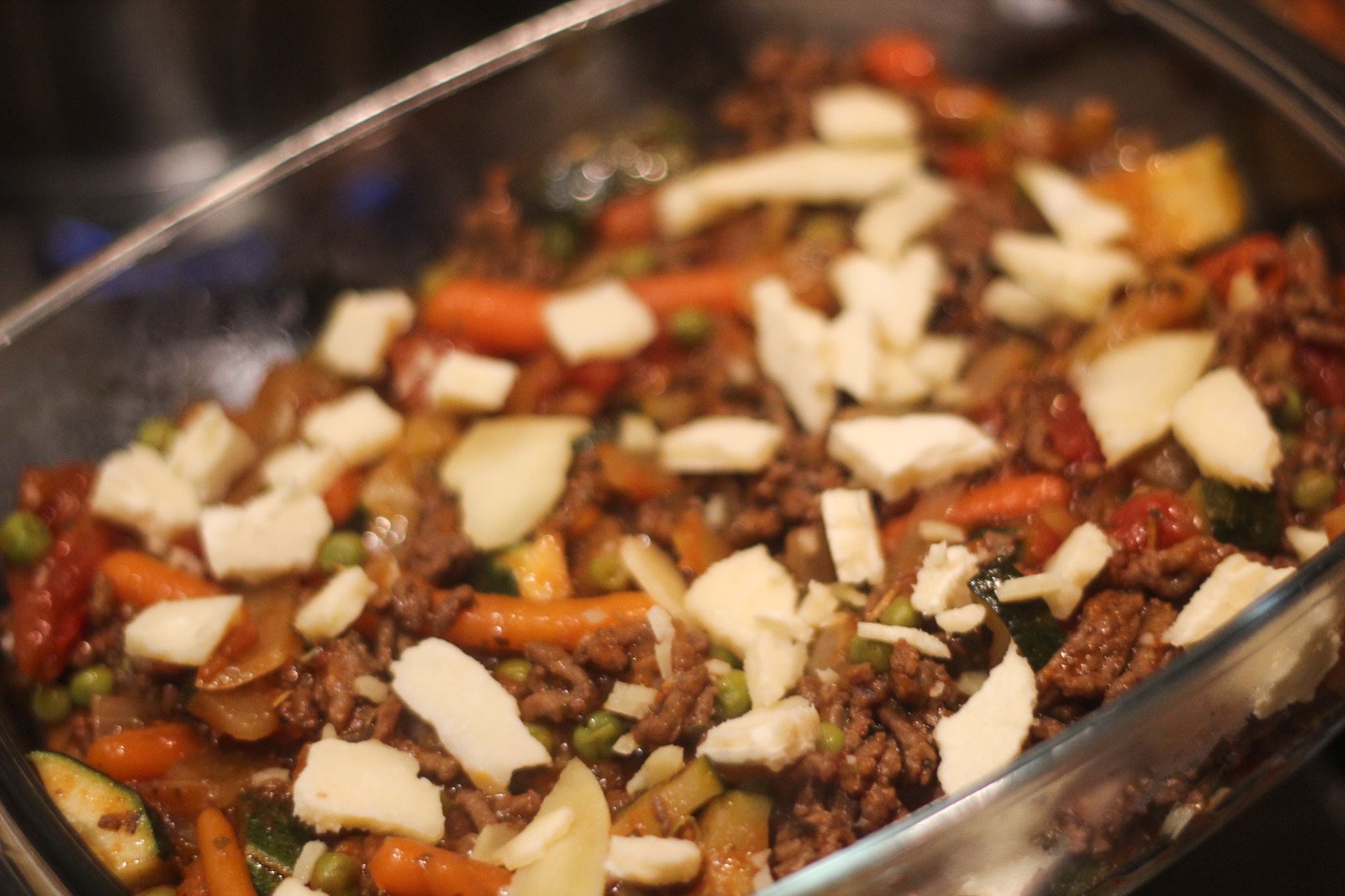 Ik had alleen nog kaas in de vriezer liggen, dus dat heb ik er tussen de laagjes door overheen gedaan.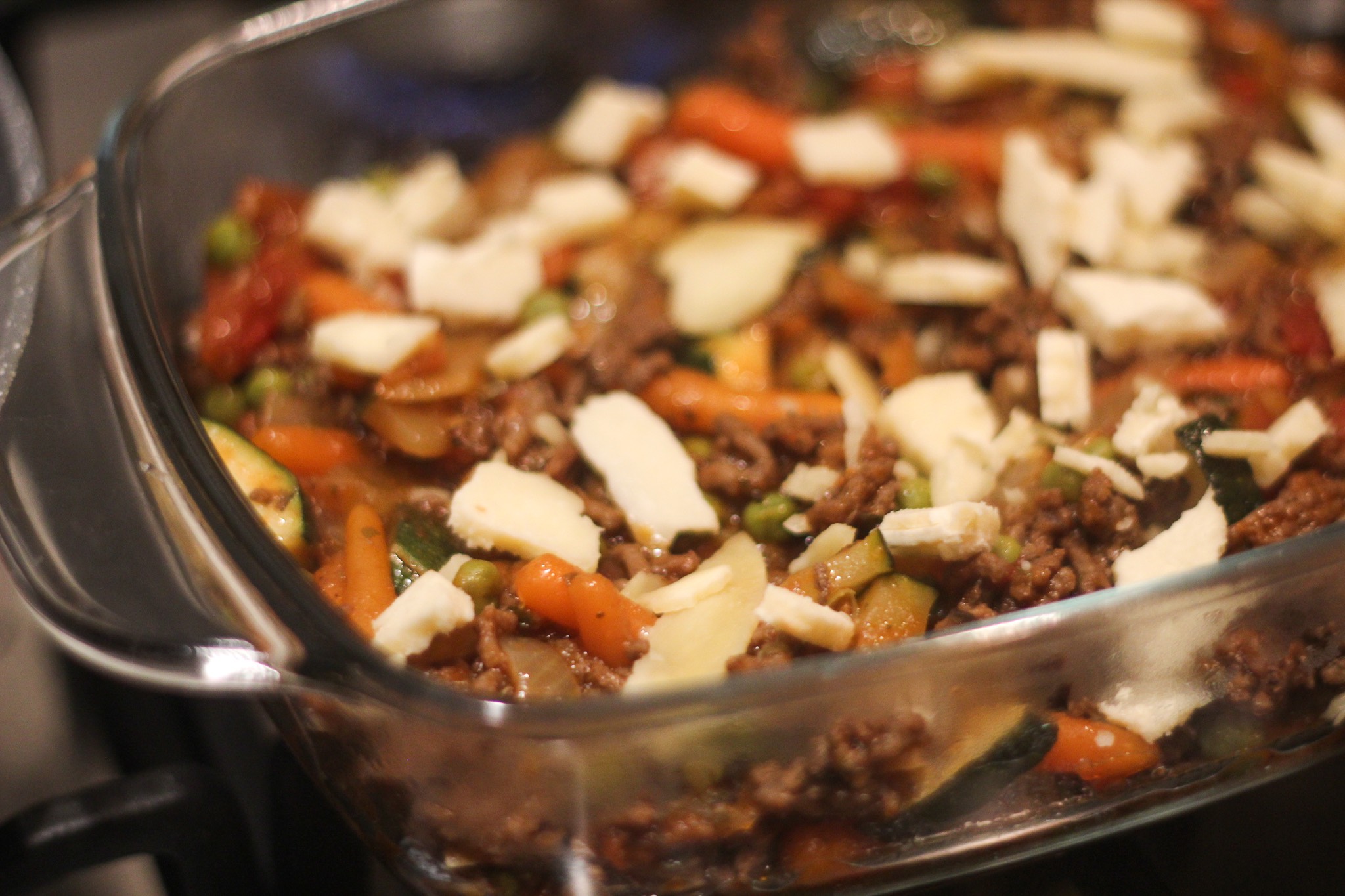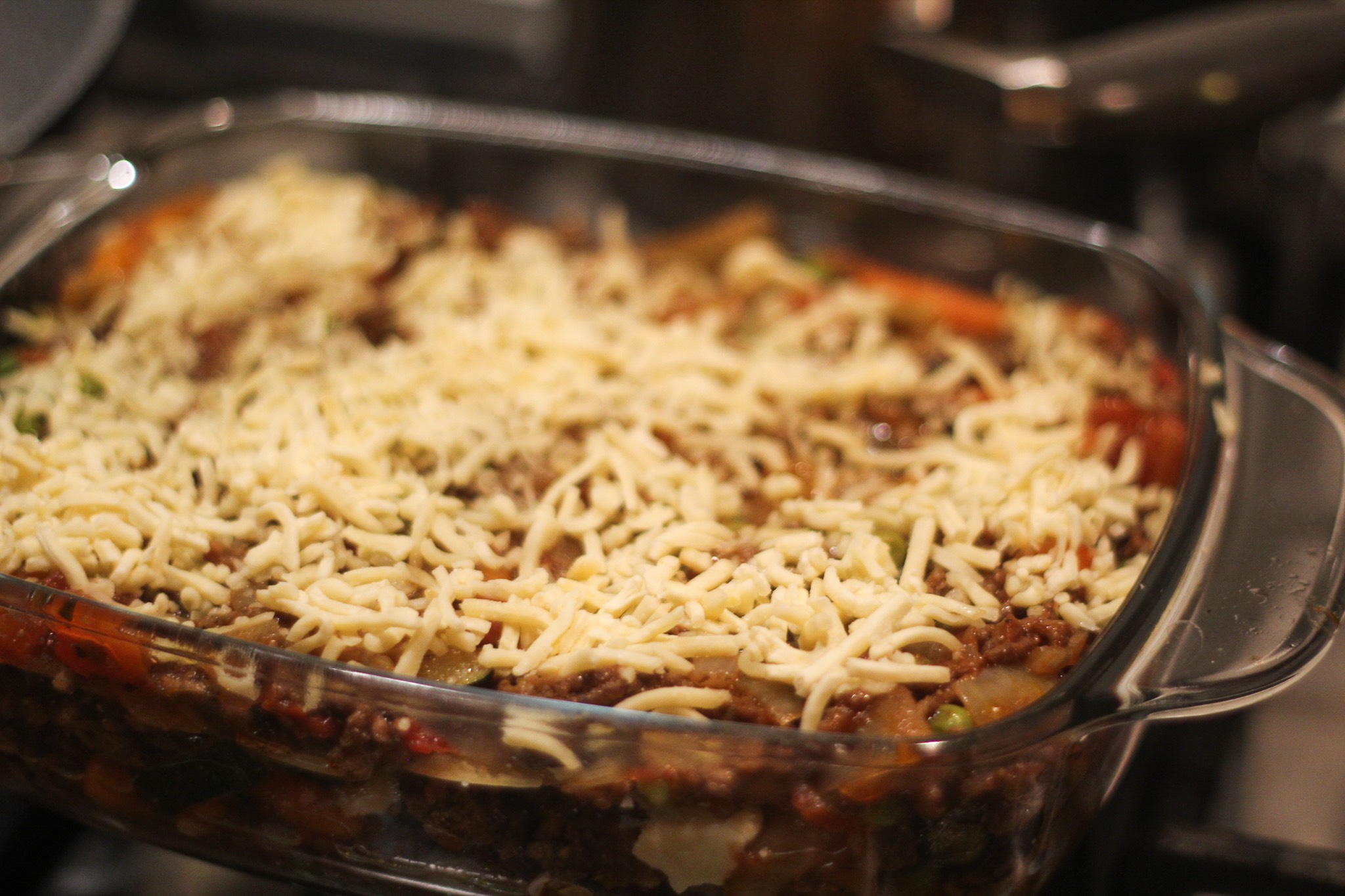 Ook geraspte kaas uit de vriezer.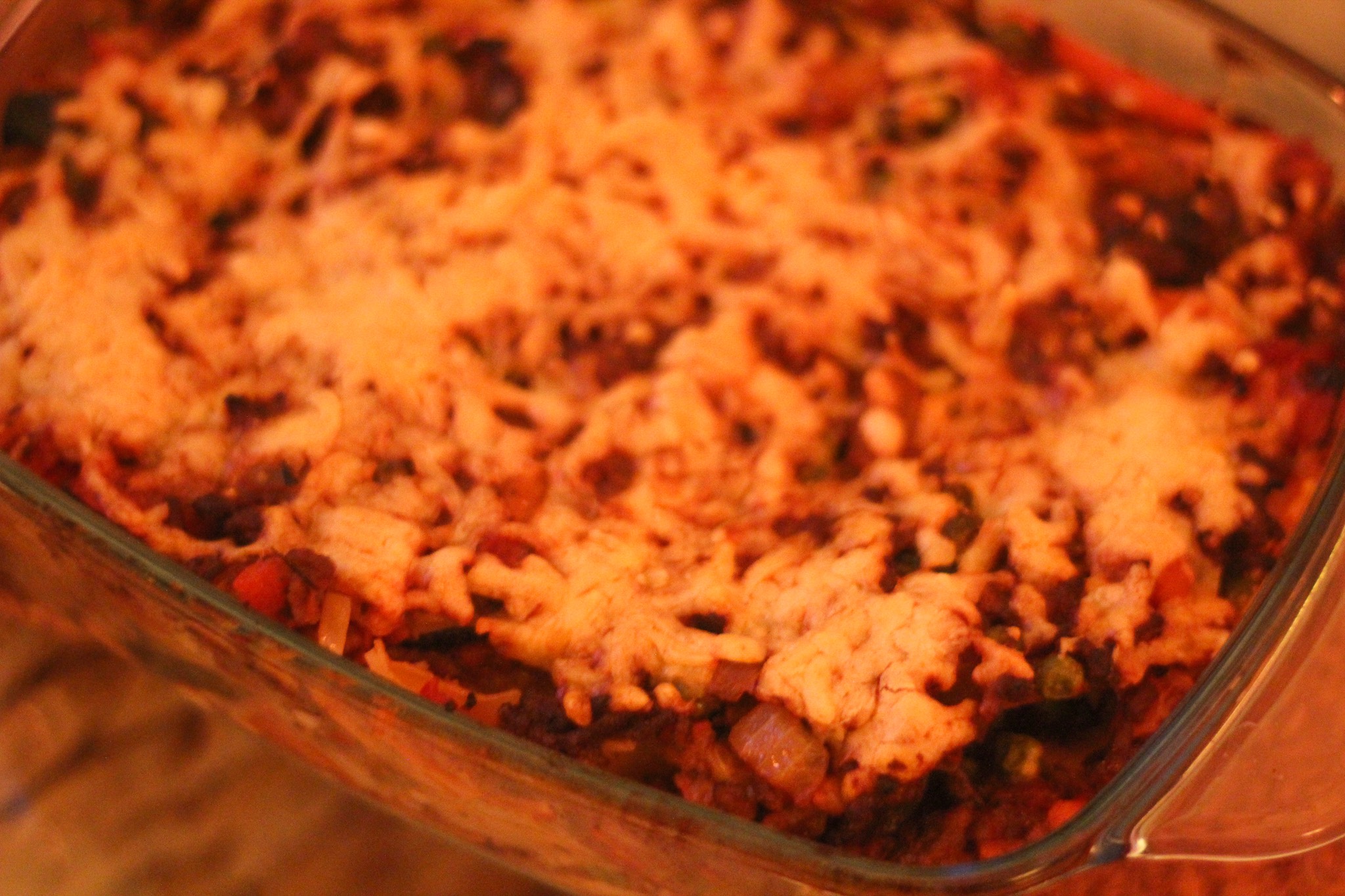 En klaar! Helaas is de foto niet heel duidelijk door onze sfeerverlichting.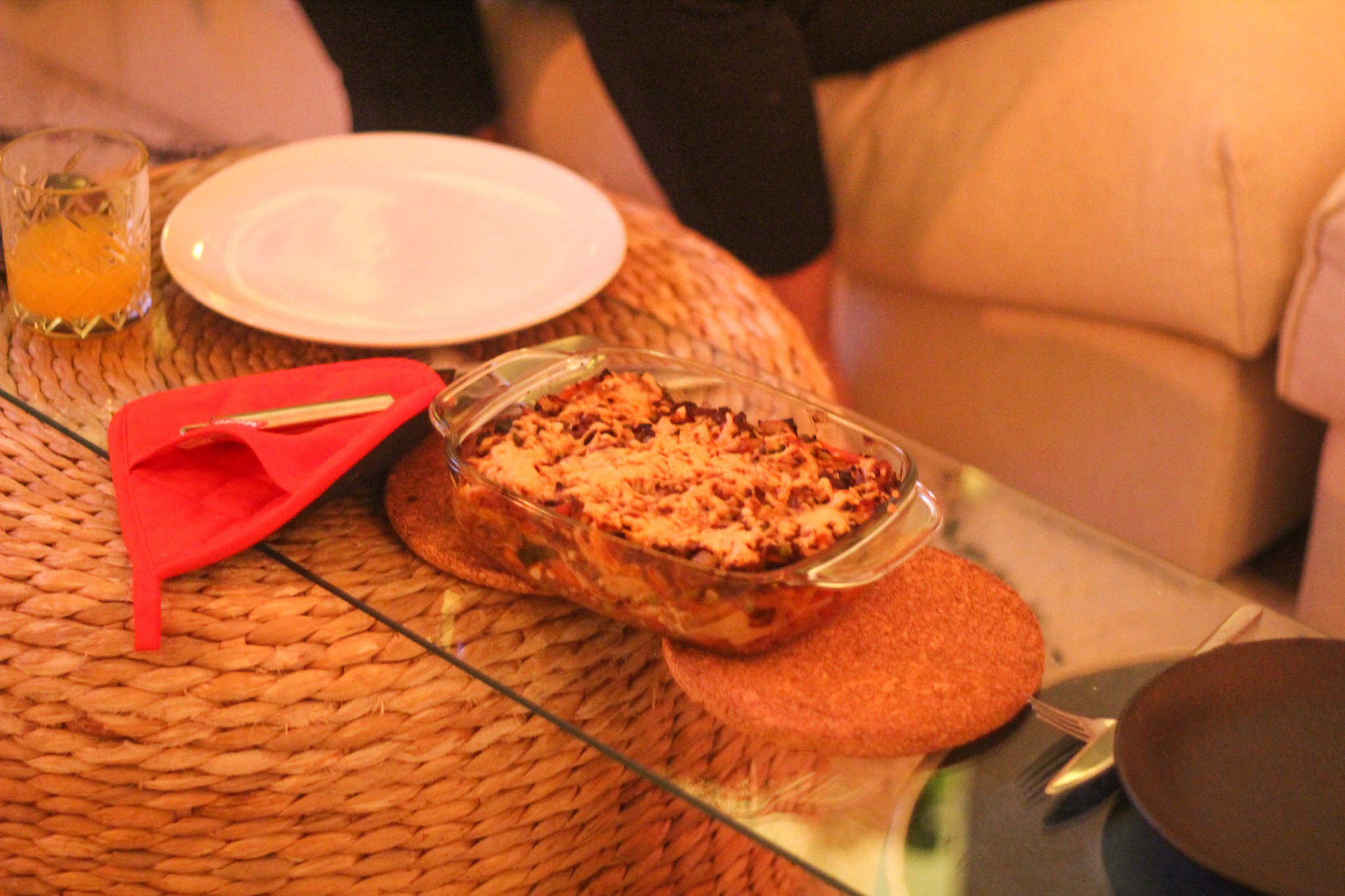 Het was heerlijk!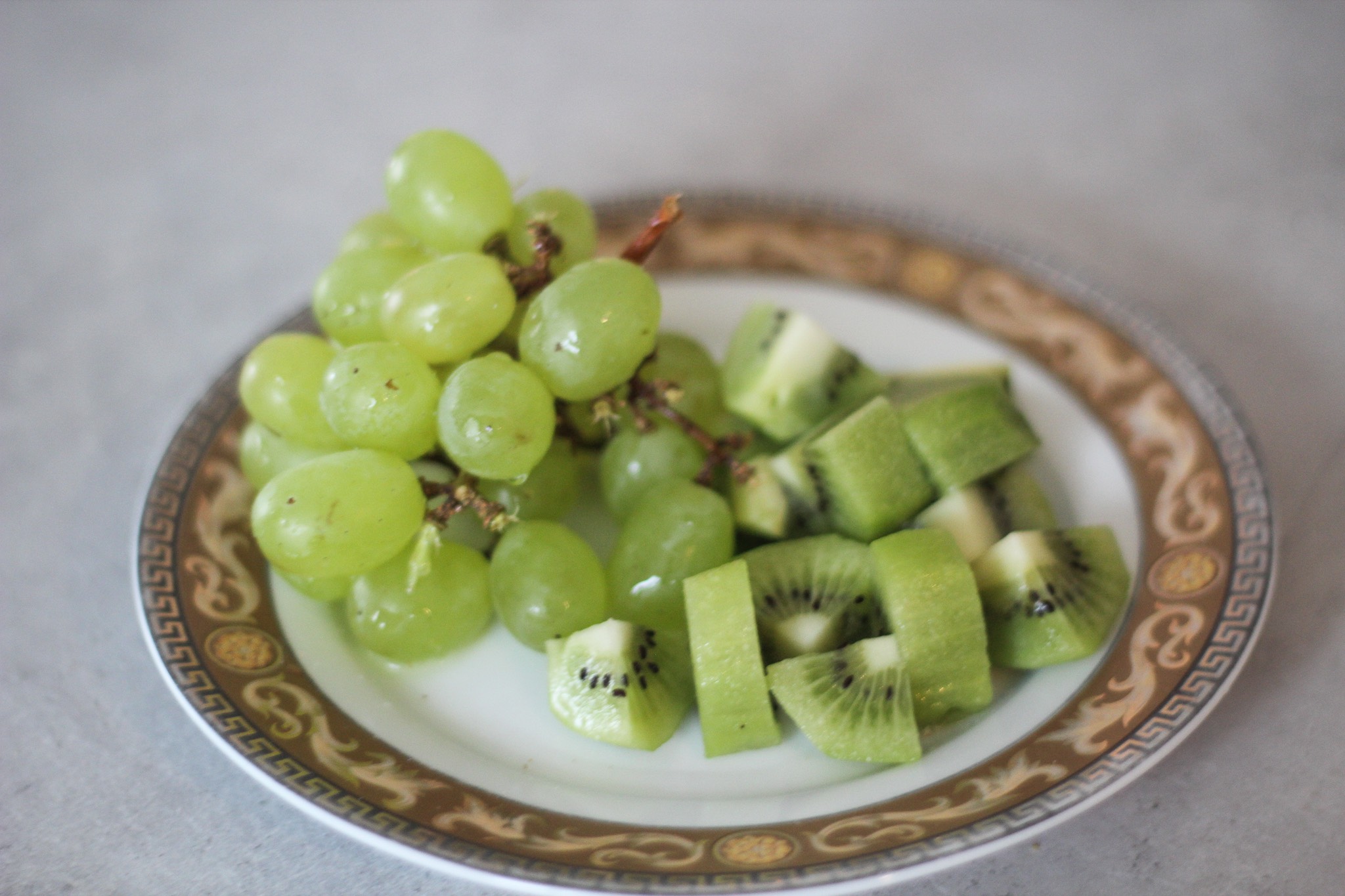 Druiven en kiwi als tussendoortje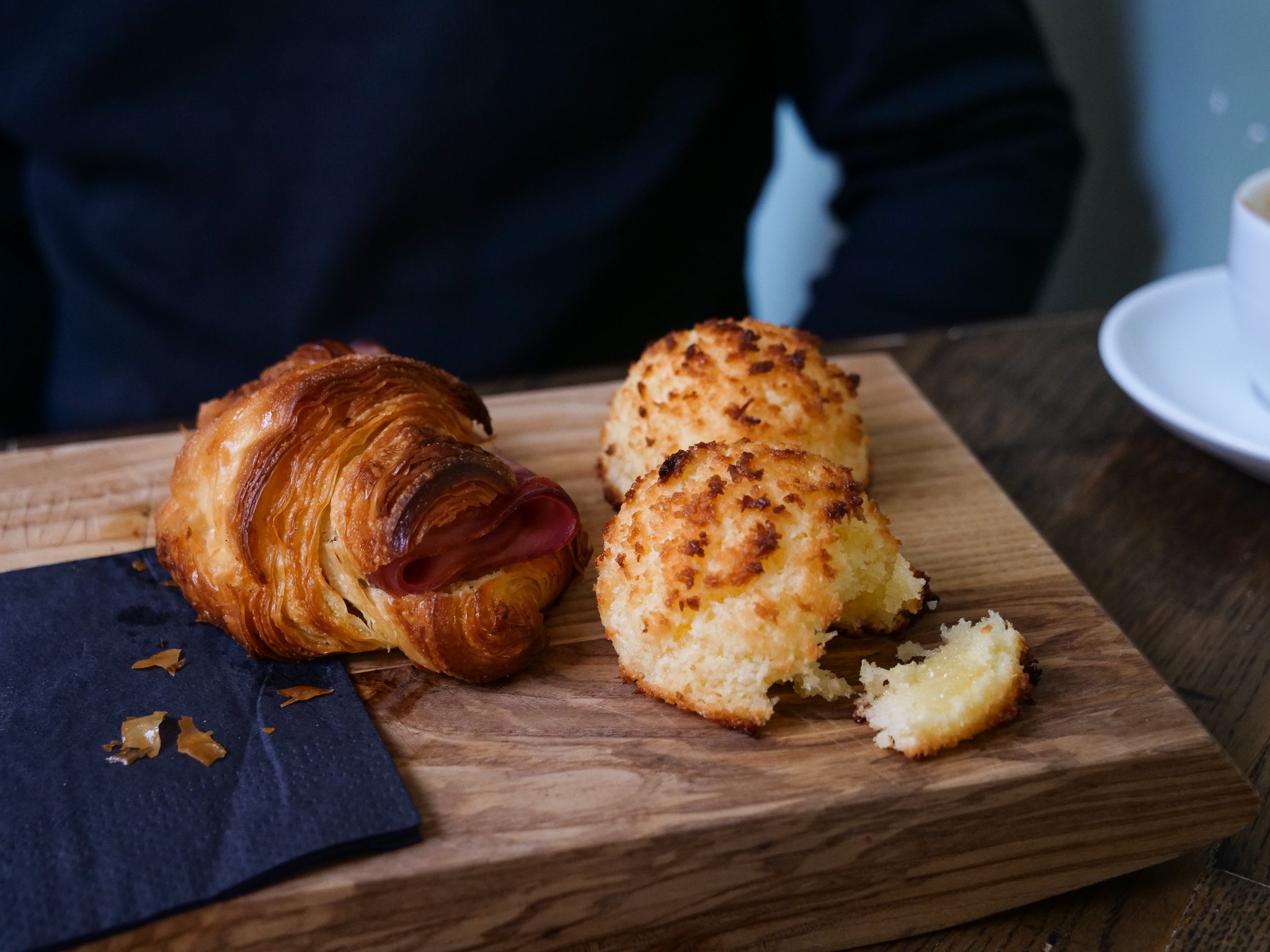 Ik was deze foto's nog vergeten te posten: twee kokosmakronen en een ham-kaas croissantje bij SCRATCH cafe in Halfweg. Op dit moment kun je er natuurlijk niet meer zitten en eten, alleen van te voren bestellen of in de winkel kopen.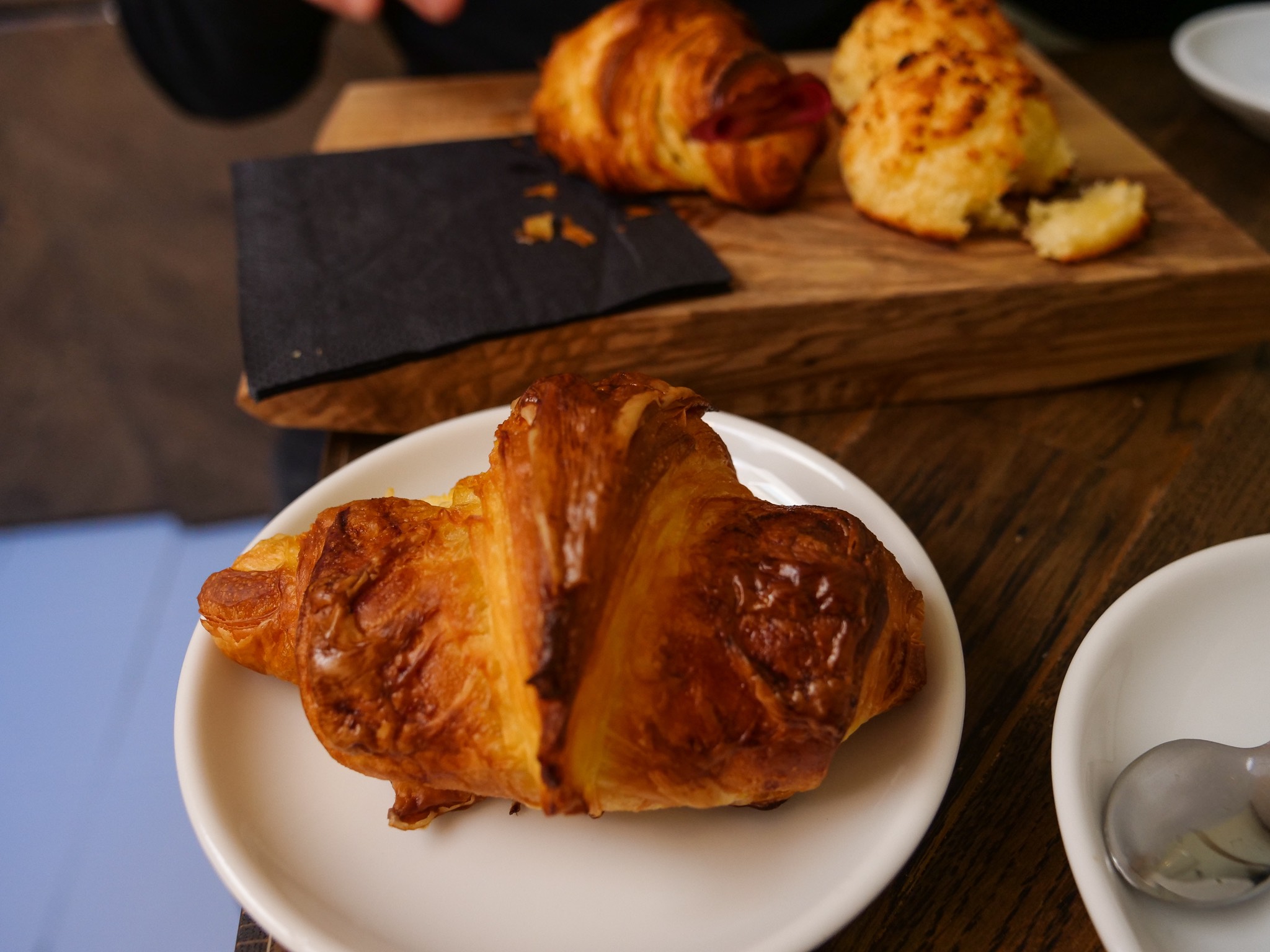 Zitten, zoals we hier deden, 'zit' er helaas niet meer bij. Hier at ik een heerlijk croissantje.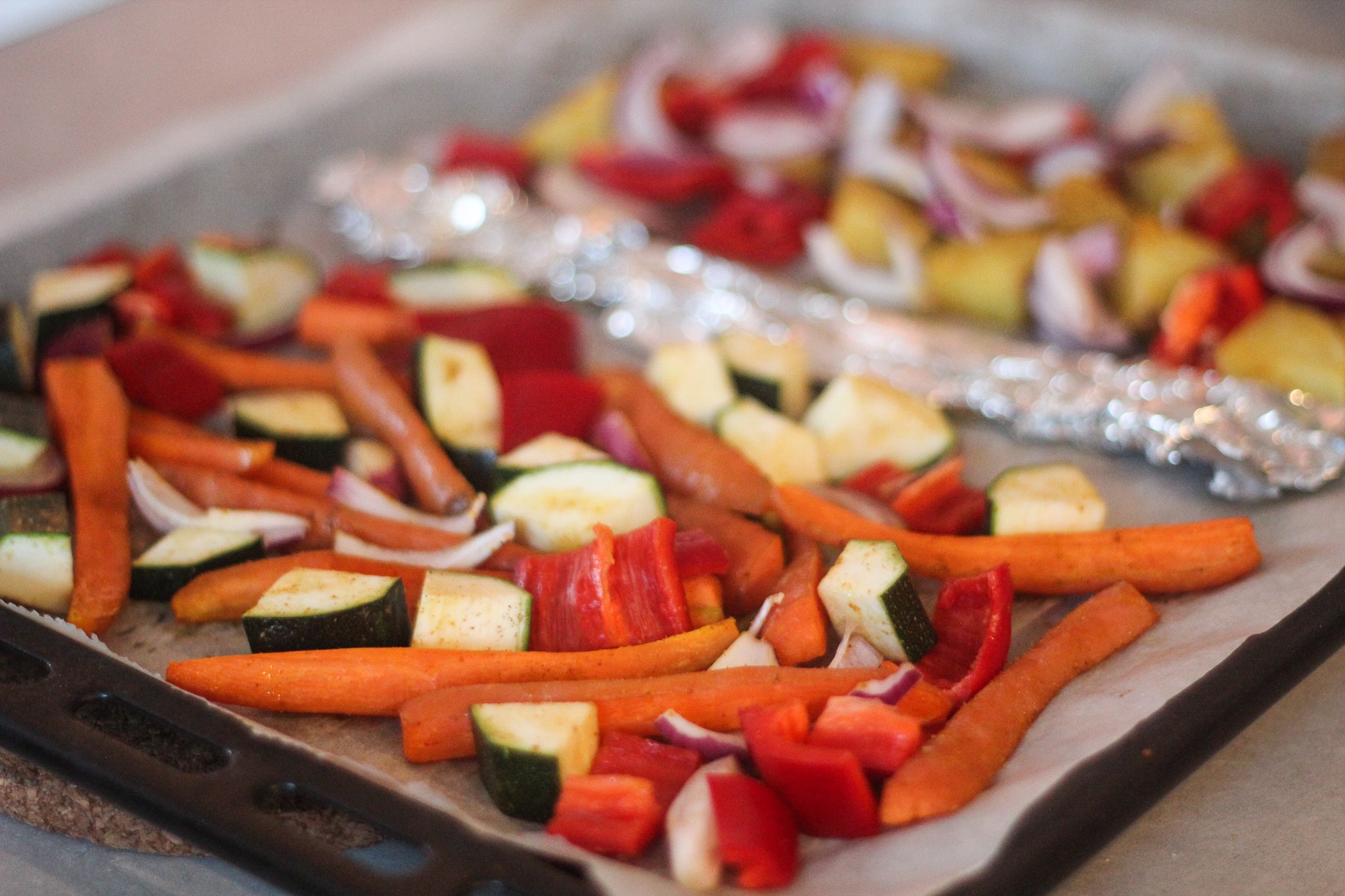 Twee kanten van de ovenplaat bedekt met lekkers. De ene kant voor mij, de andere kant voor Boy.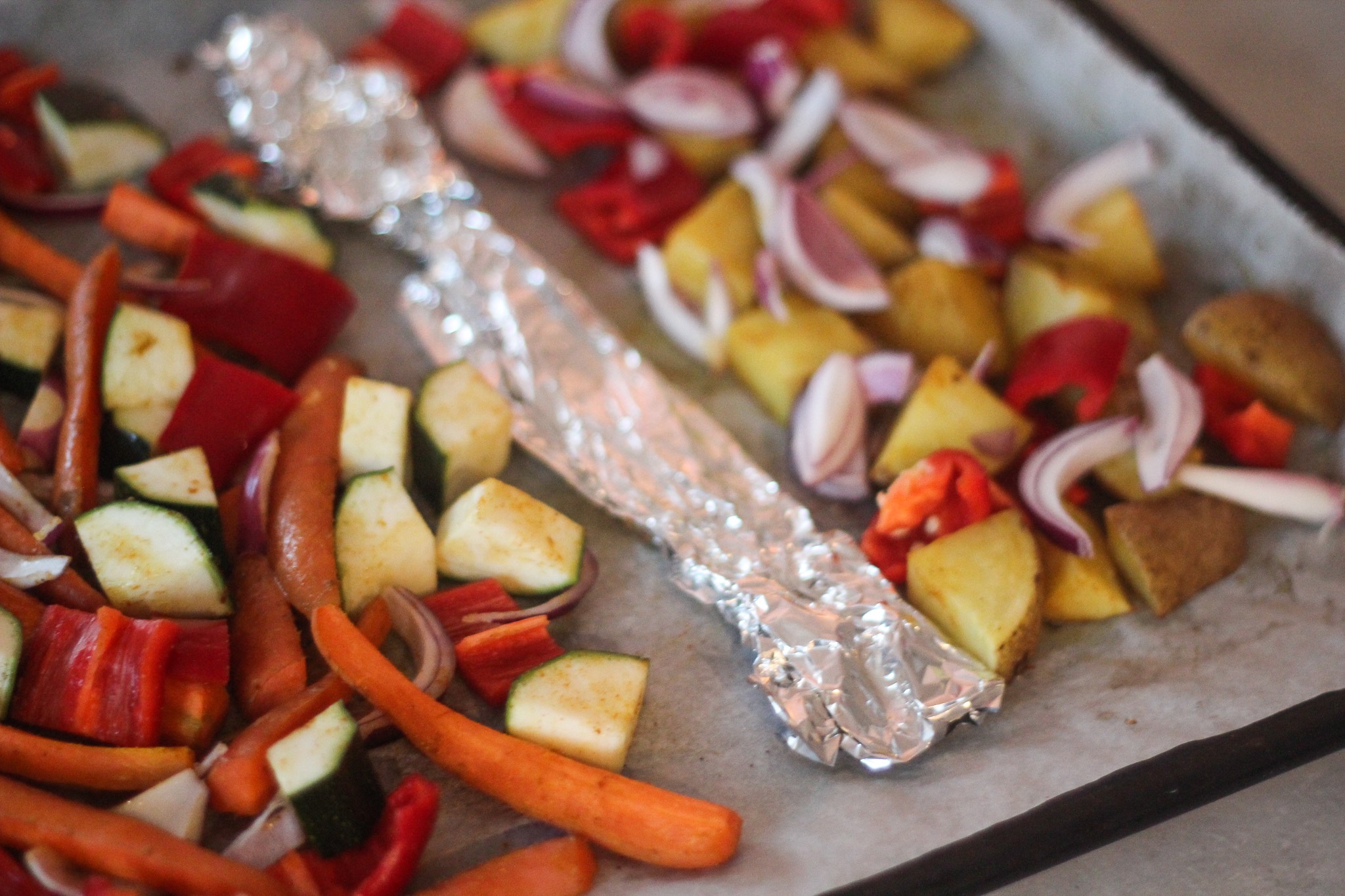 Mijn kant: wortel, courgette, paprika en rode ui. De kant van Boy: Aardappel, rode ui, rode paprika.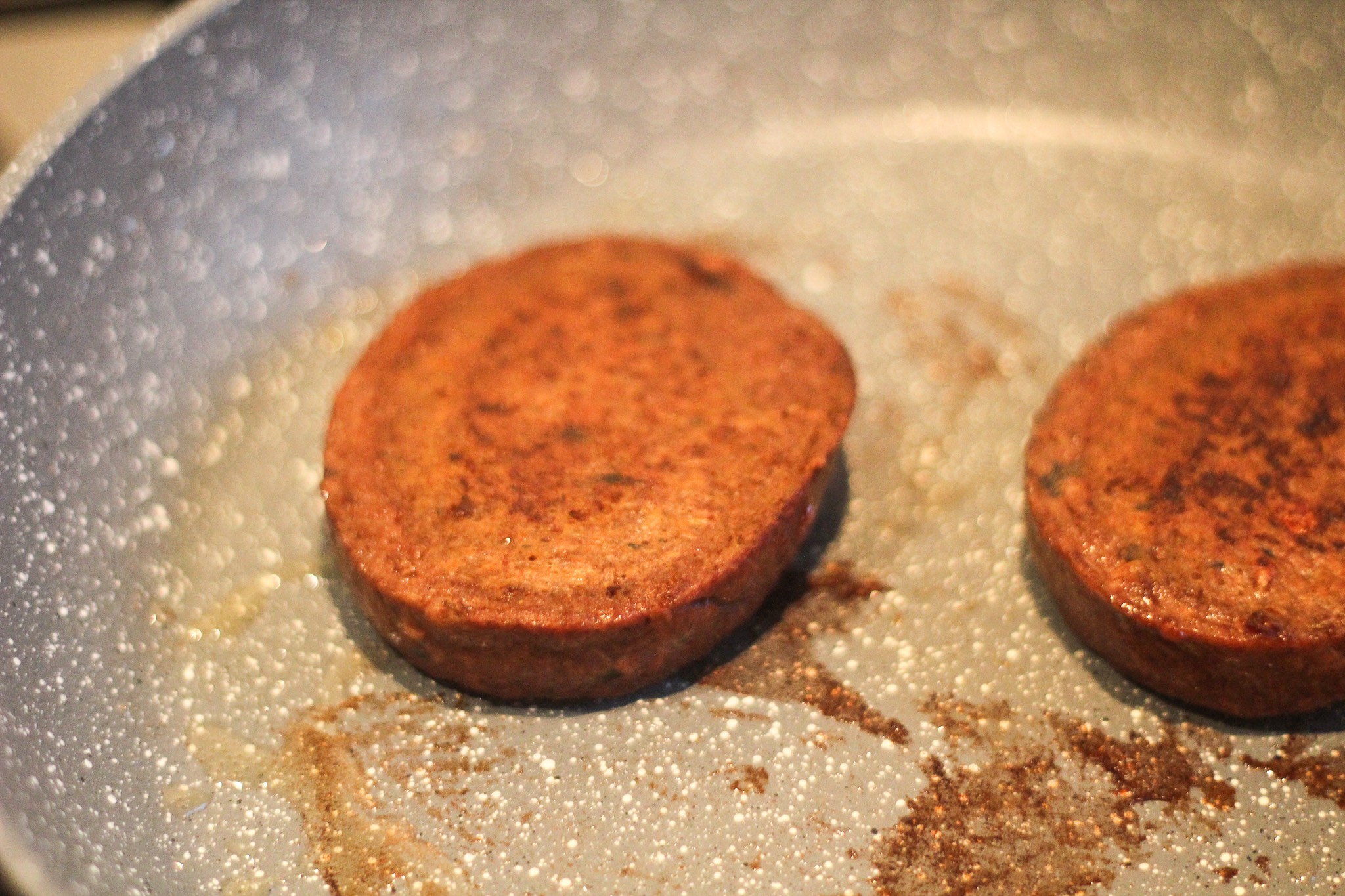 Dit zijn de vegetarische "juicy steaks" van de Lidl. Apart maar ik vond ze HEEL geslaagd!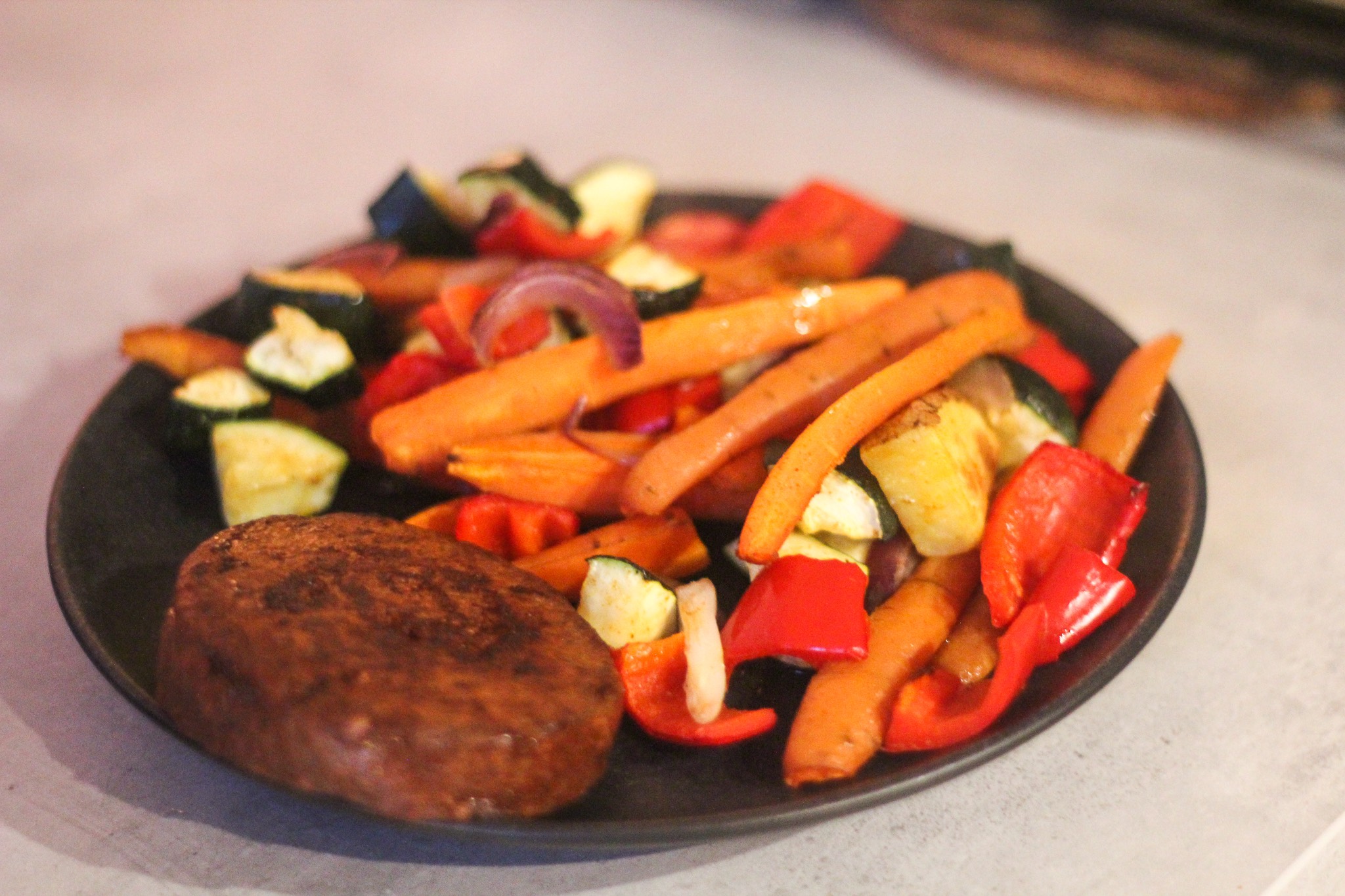 En zo simpel kan een maaltijdje zijn.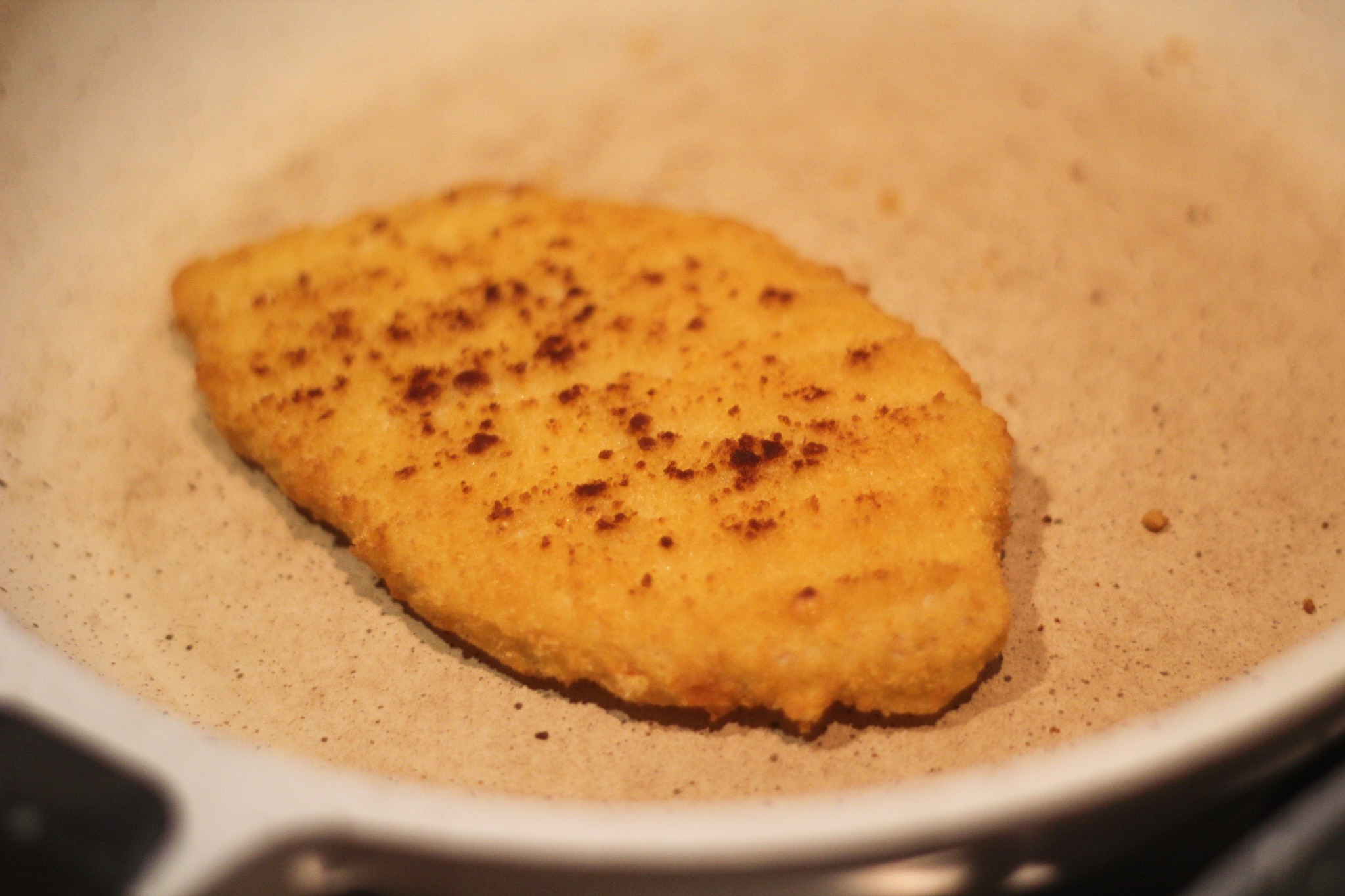 Ja, ik heb het serieus genomen! Alle vegetarische hapjes van de Lidl worden getest. Geheel ongesponsord trouwens 😉 Dit is de schnitzel en misschien wel mijn favoriet.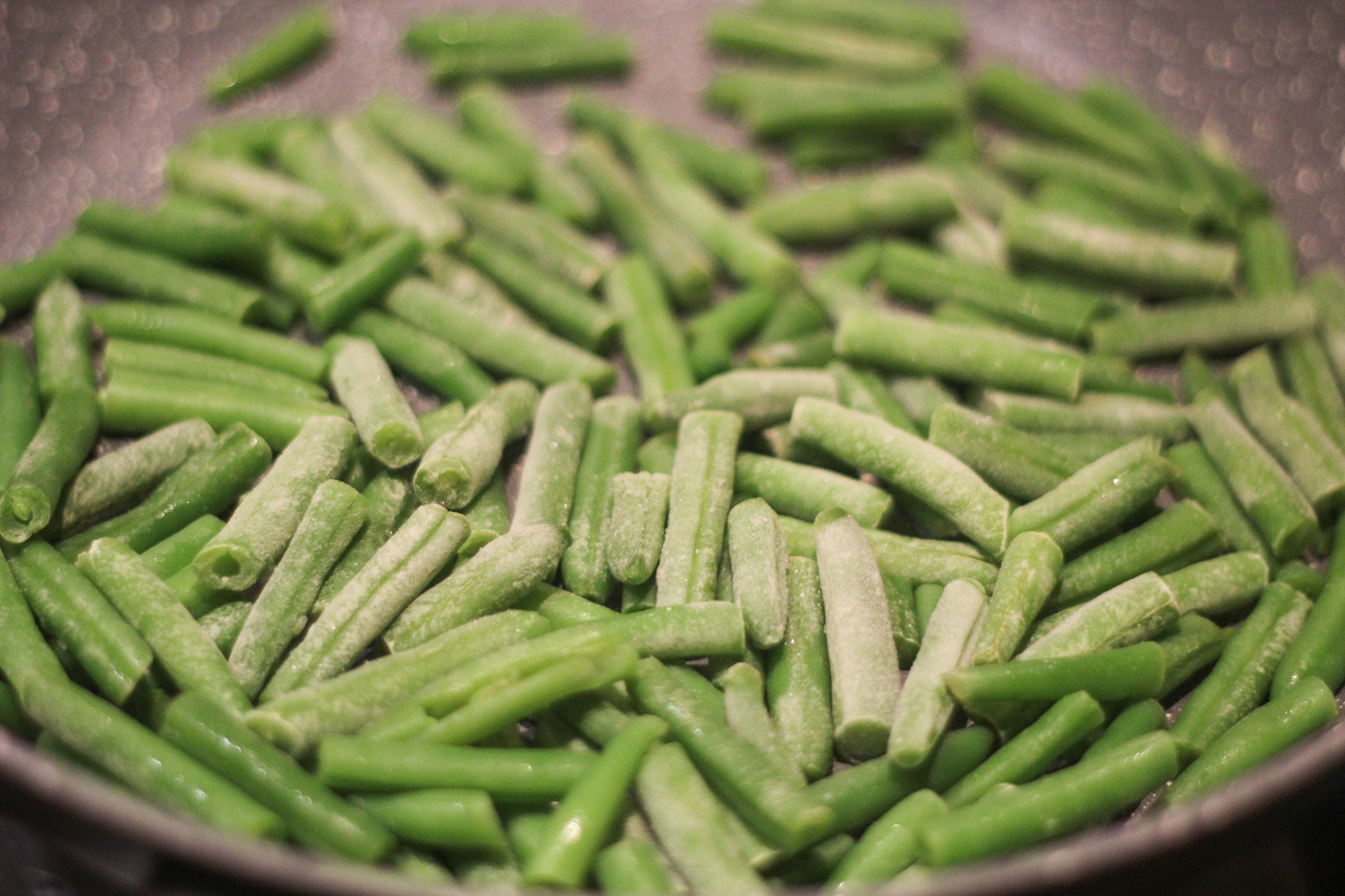 Meestal heb ik geen zin in een ingewikkelde maaltijd, diepvriessperziebonen it is.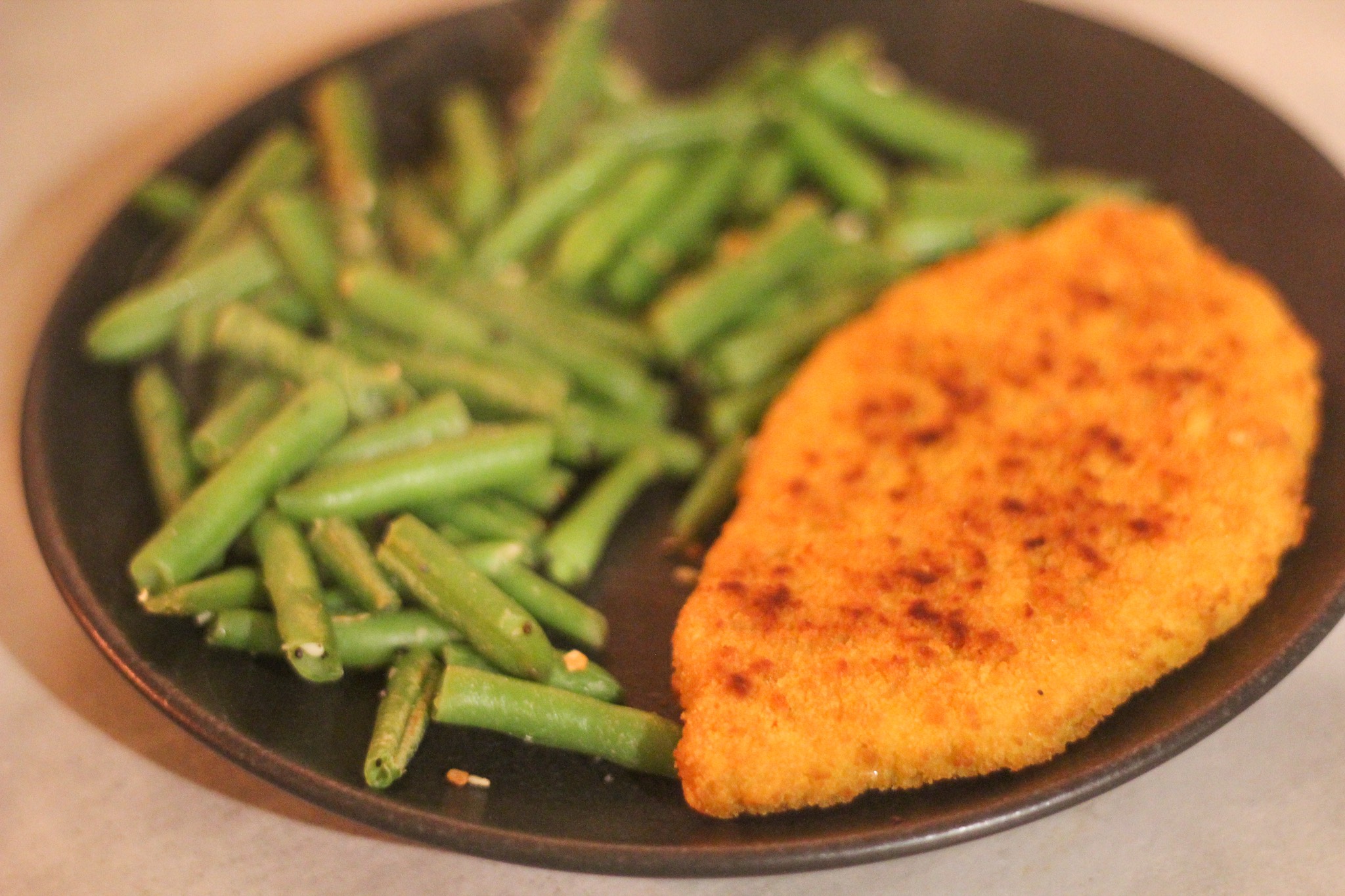 Klaar.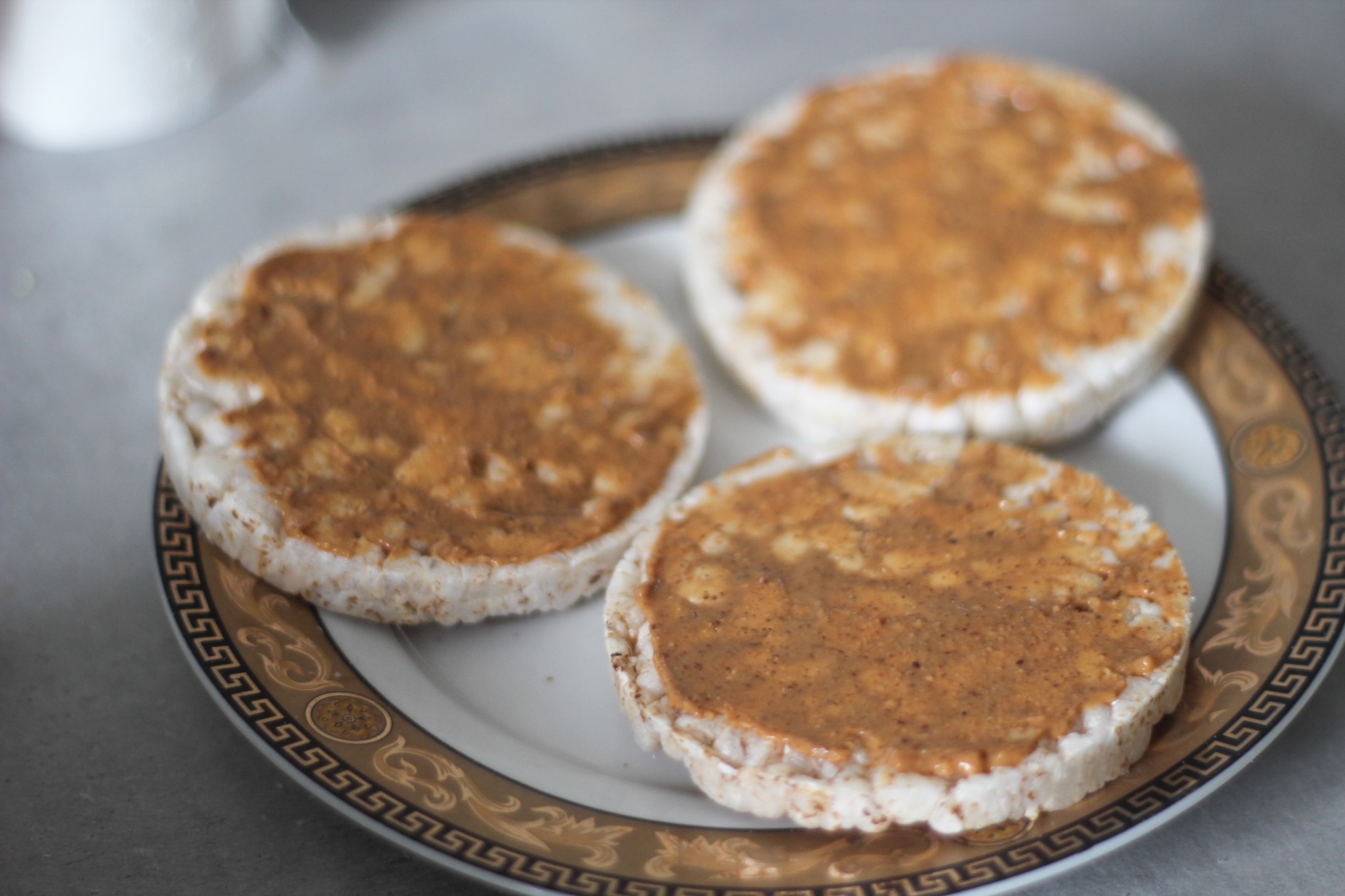 Rijstwafels met pindakaas, deze komen en gaan in fase's maar ze zijn er nu weer elke dag!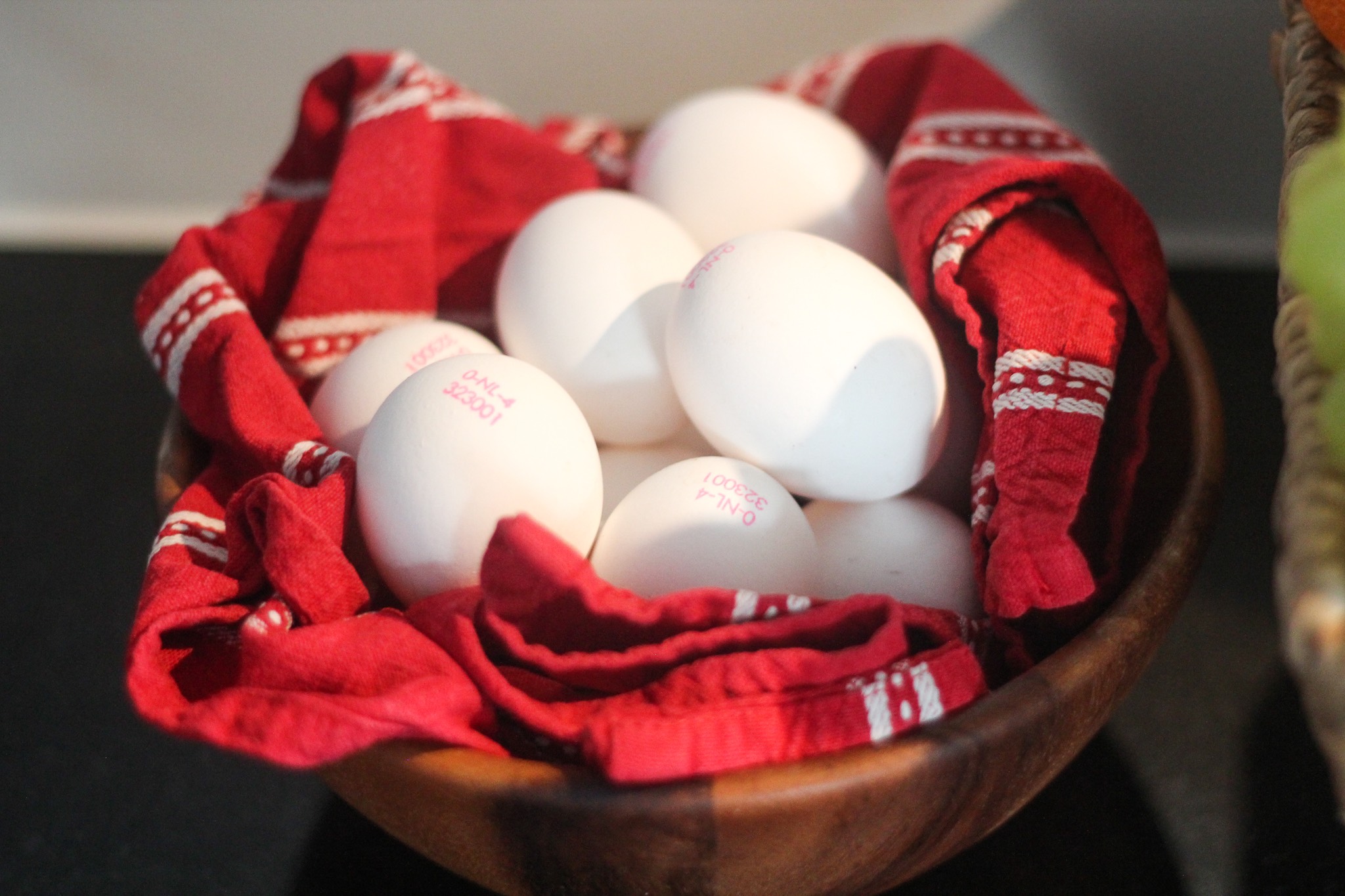 De eieren een schattig eigen huisje gegeven.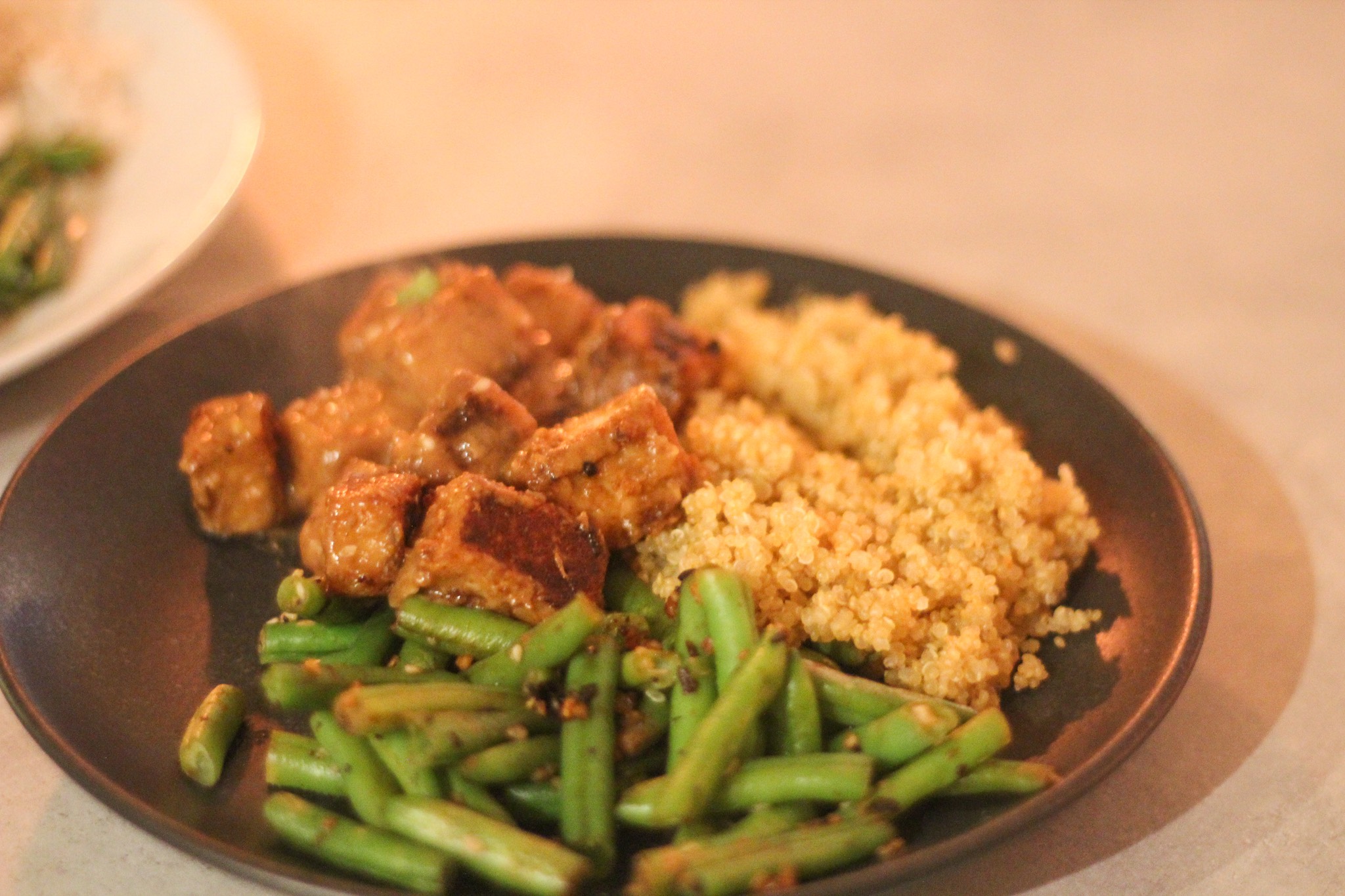 Quinoa met sperziebonen en de heerlijke knapperige pinda tofu die ik laatst maakte in een vlog – maar ook het recept op mijn blog heb gedeeld! Je kunt deze hier vinden: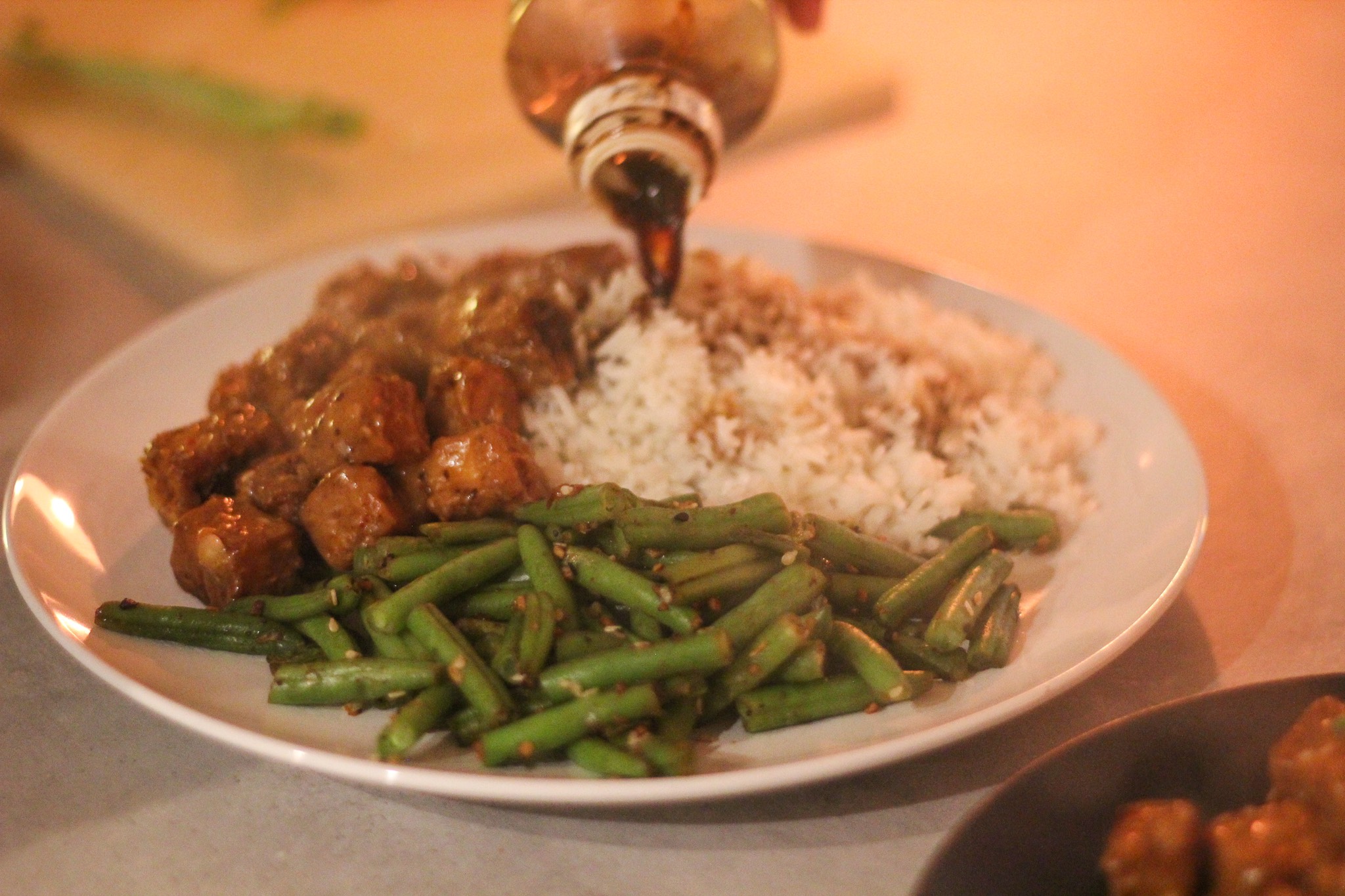 Voor Boy een portie met rijst waar hij nog sojasaus overheen doet.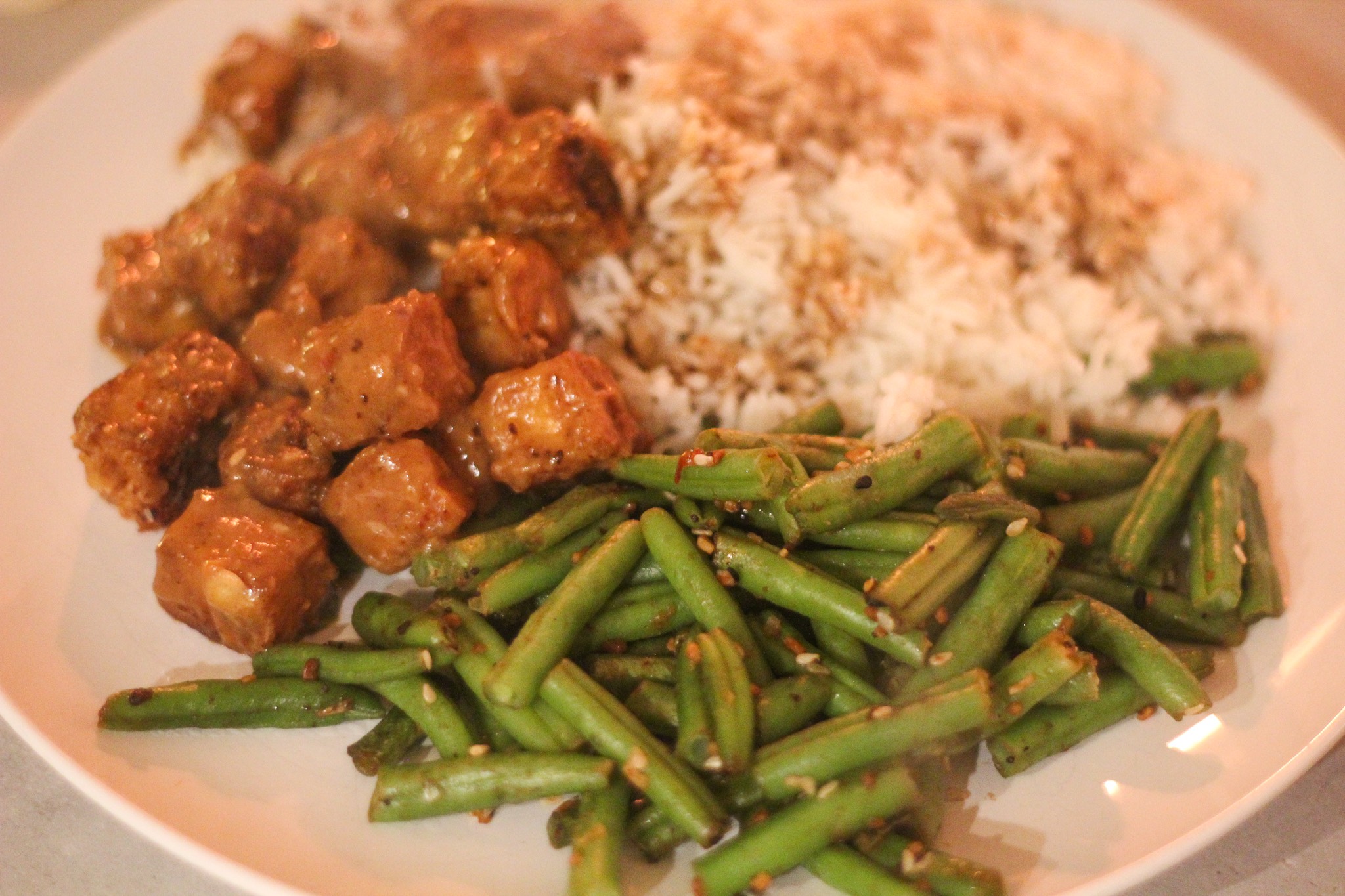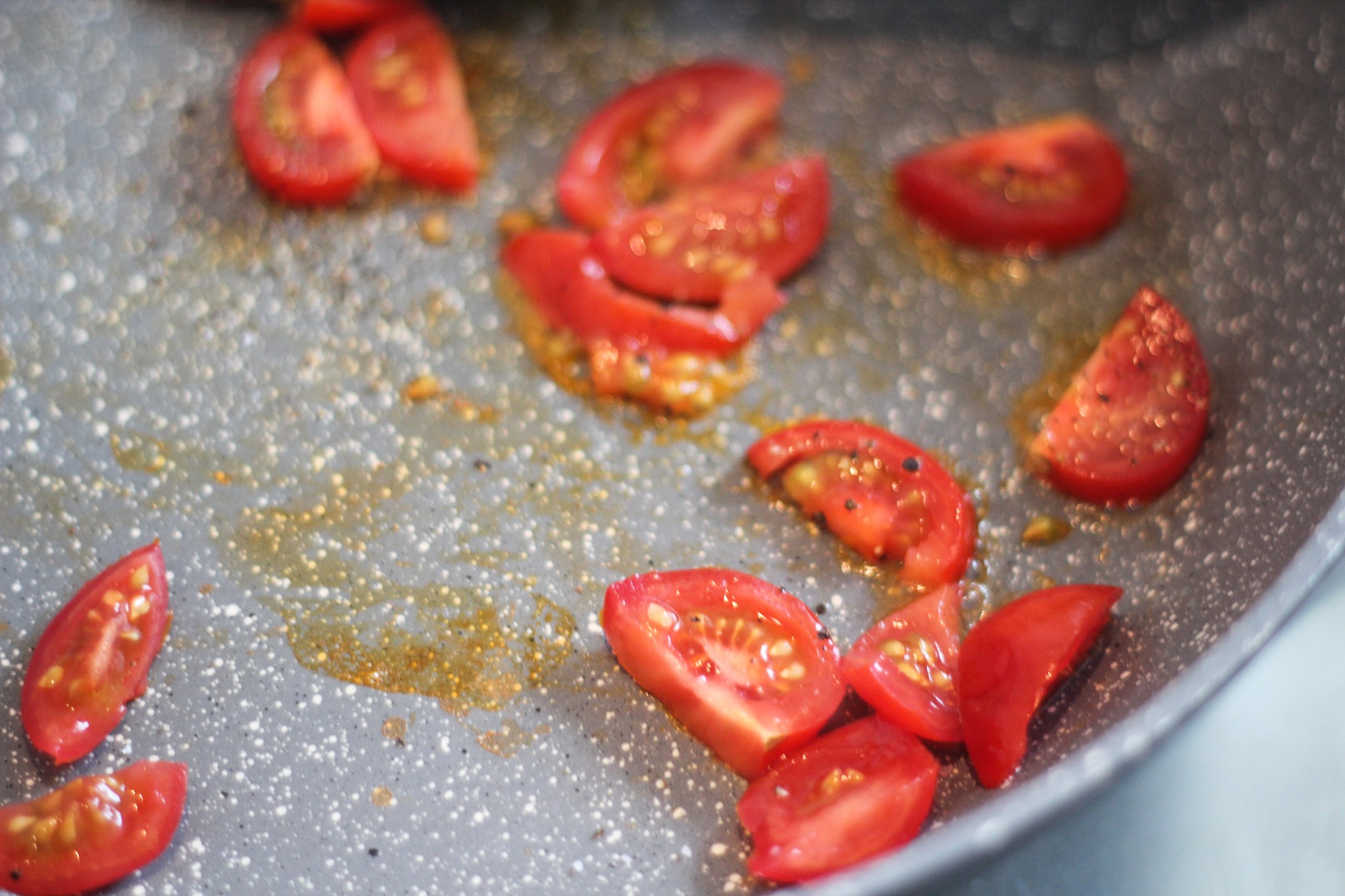 Cherry tomaatjes bakken met wat olijfolie, peper en zout.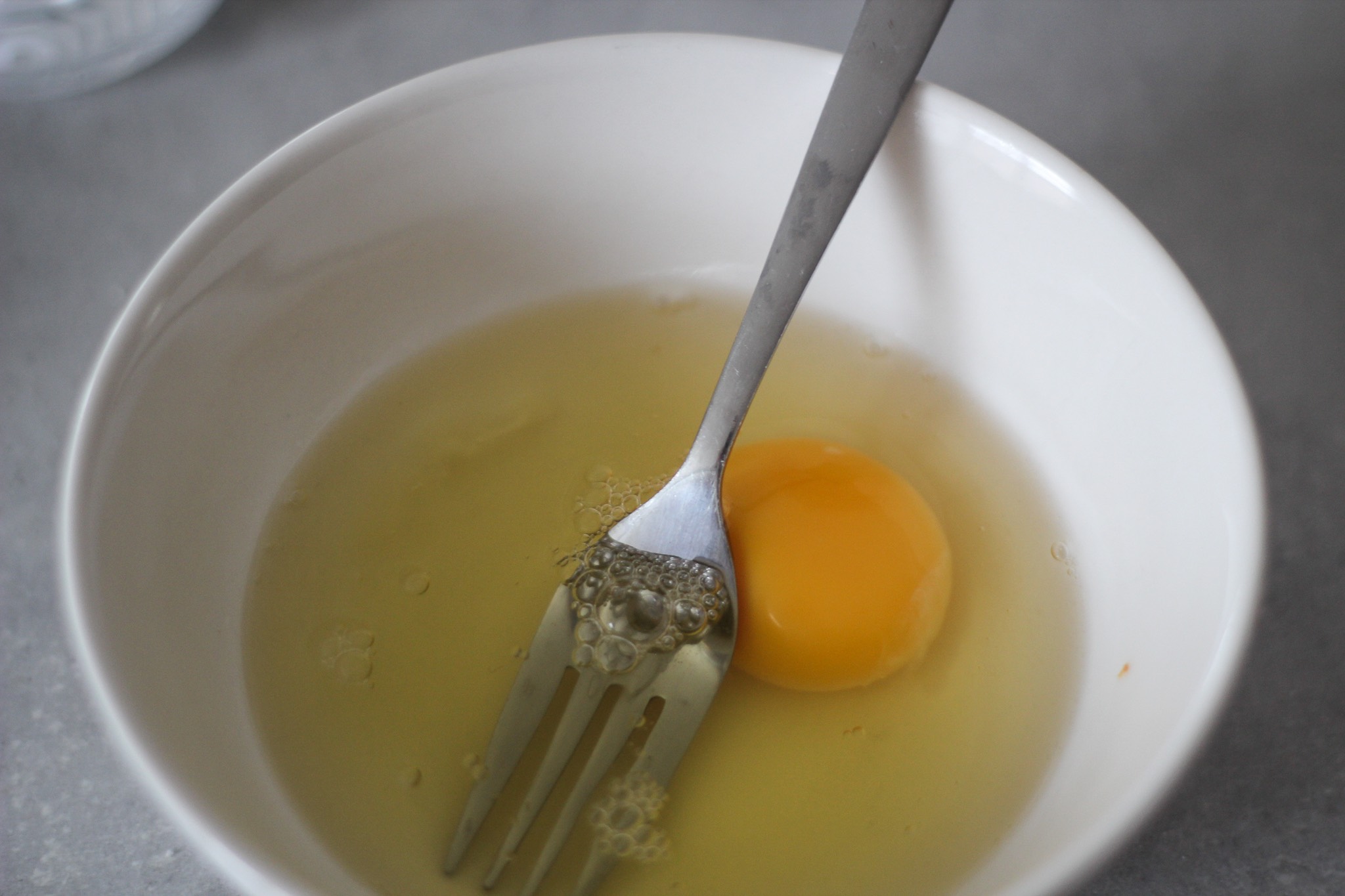 1 ei, 3 x het eiwit van een ei.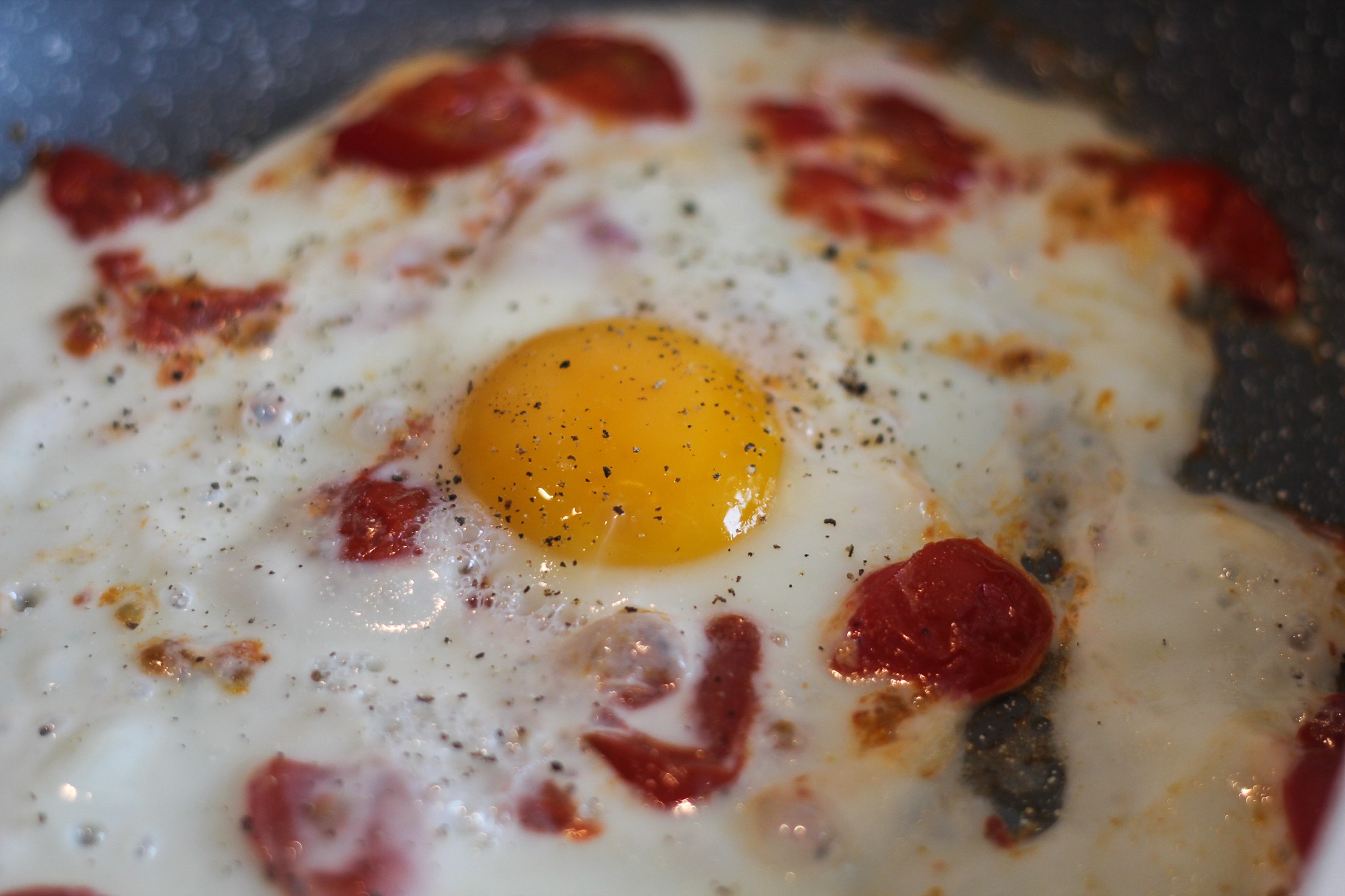 Gebakken ei, dat was weer lang geleden!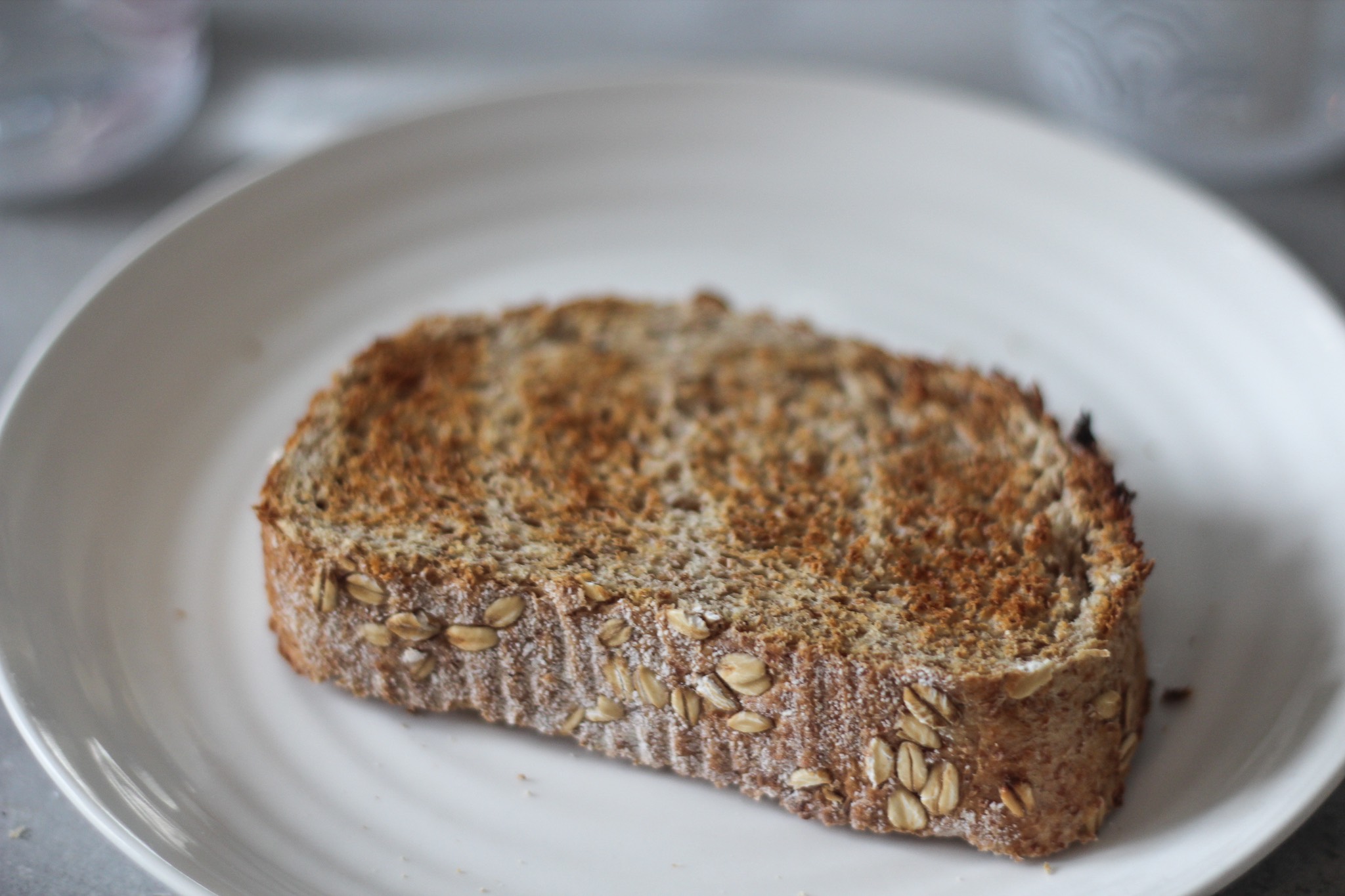 Een heerlijke dikke snee brood.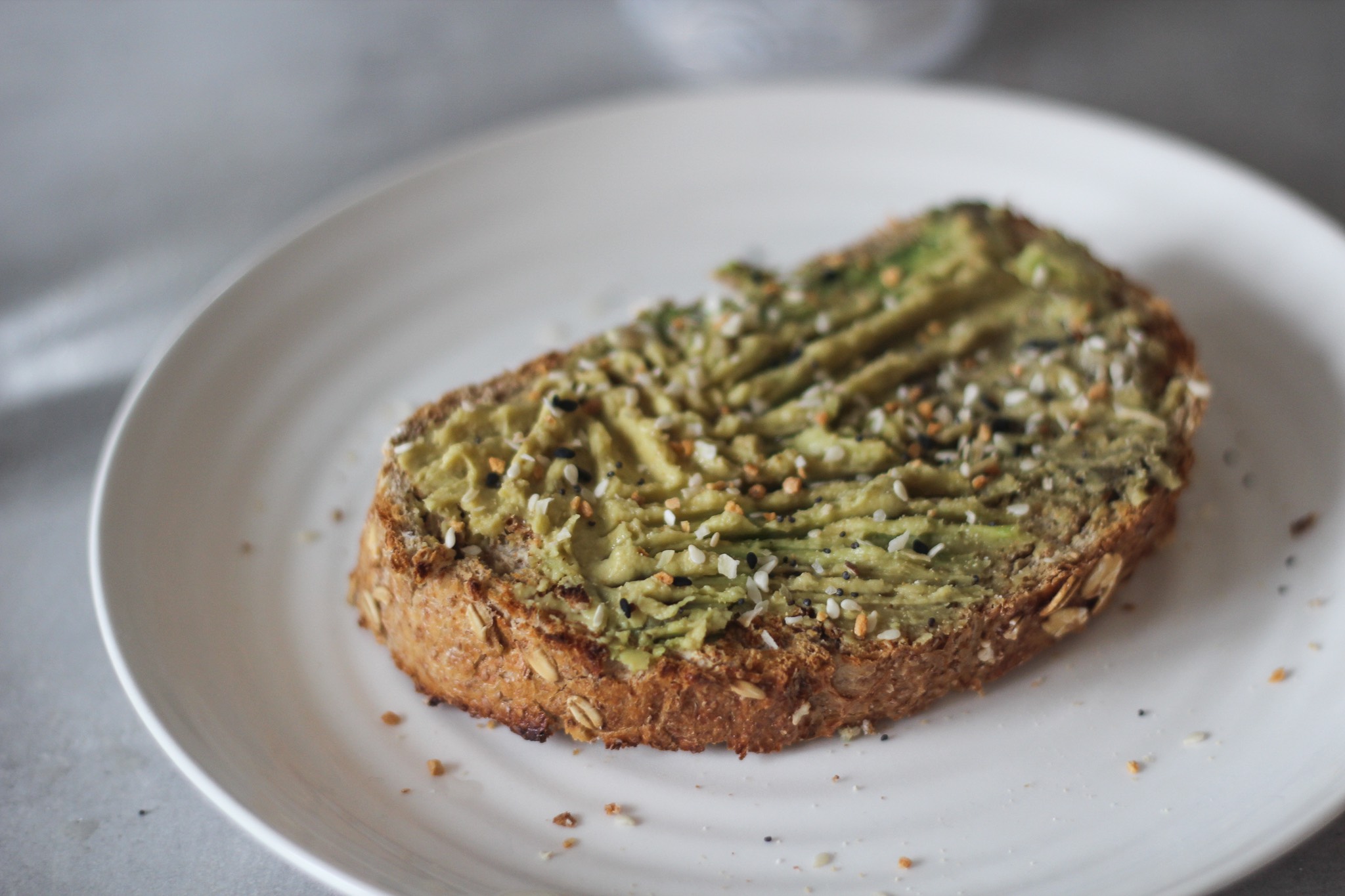 Met avocado en de 'everything but the bagel seasoning' die ik in Amerika kocht. Hier zit in: knoflookpoeder, uipoeder, sesamzaad, maanzaad, peper en zout.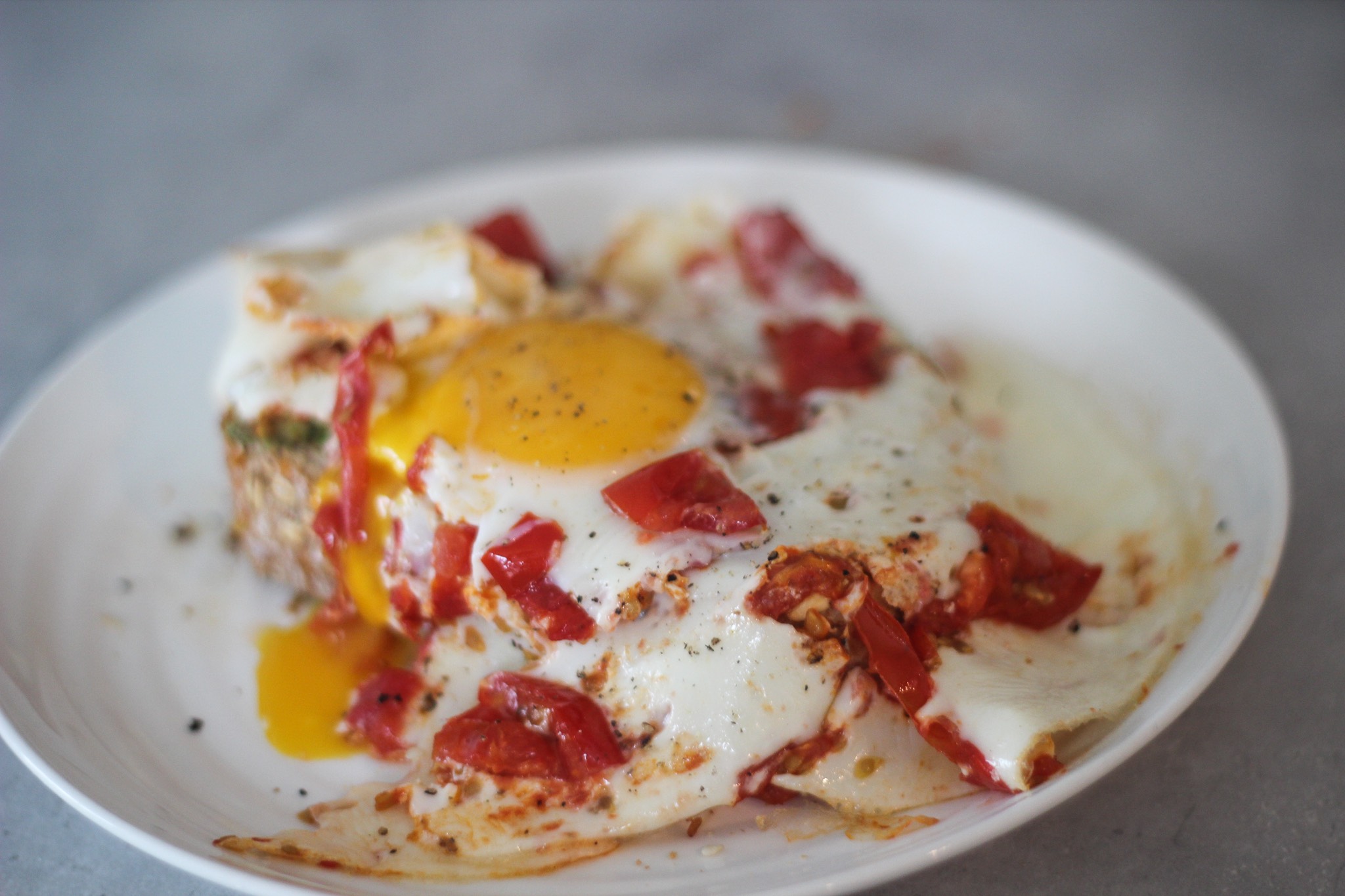 En daar gaat het het gebakken ei met tomaat bovenop!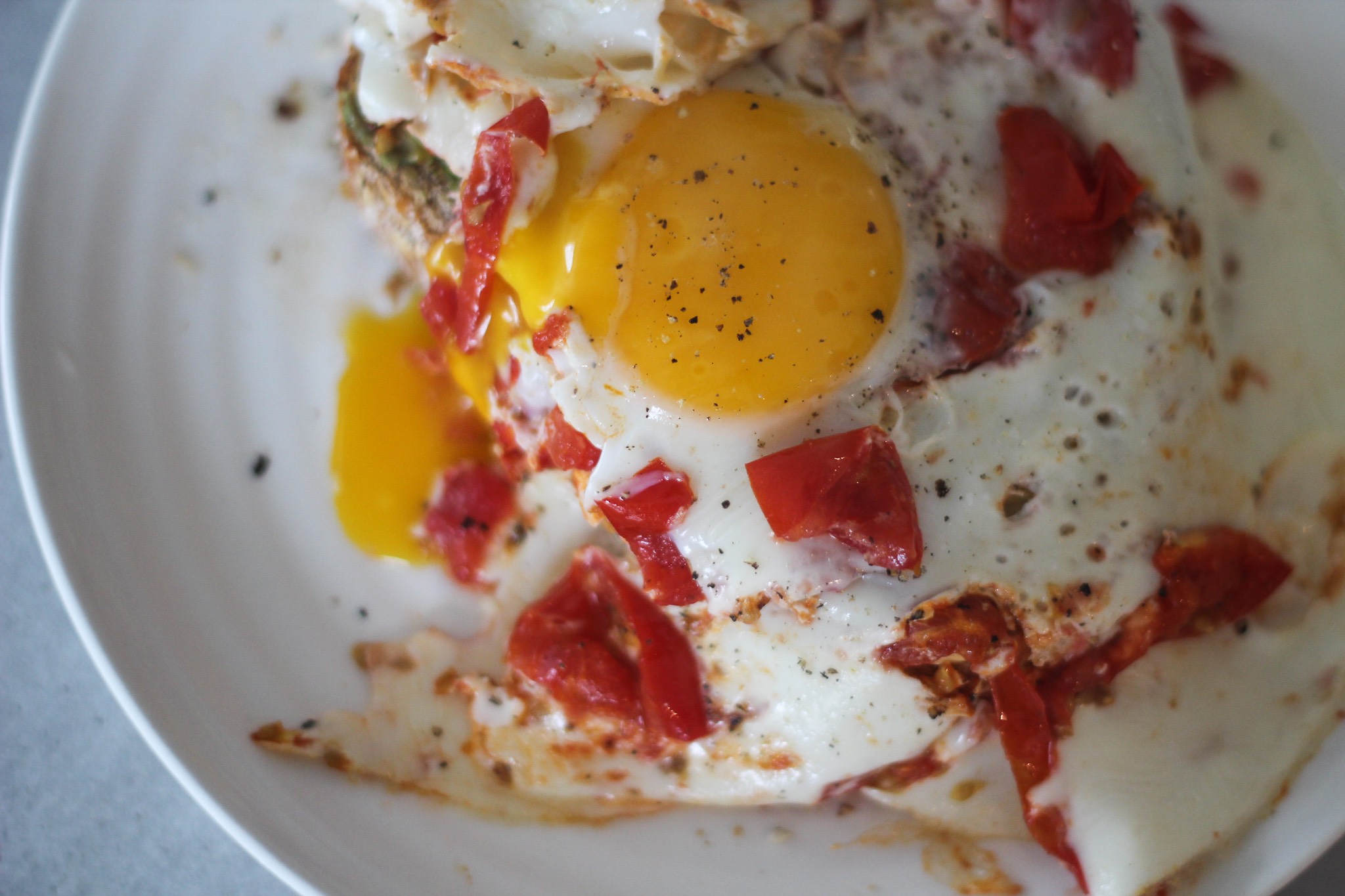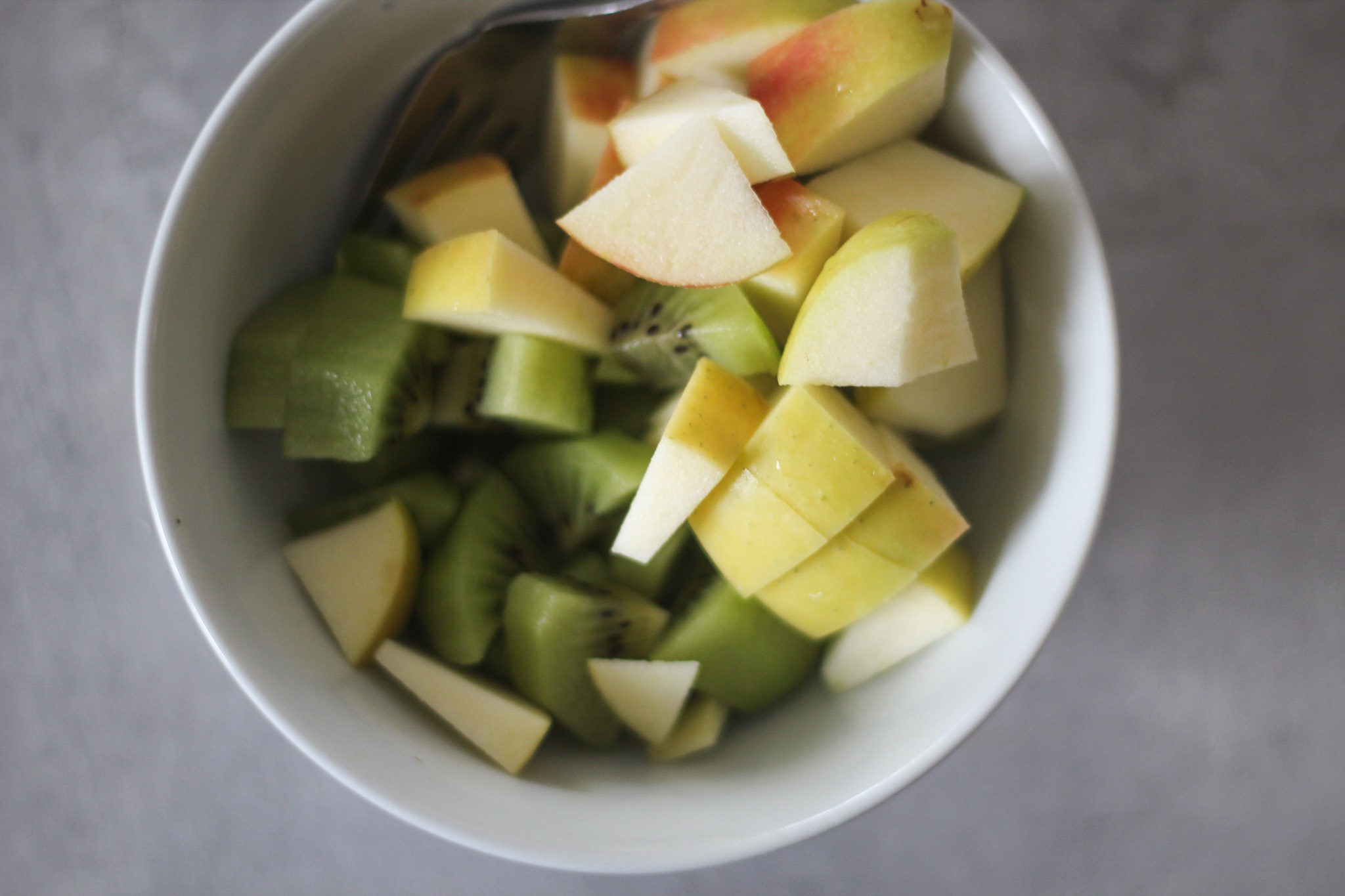 En we sluiten af met een snack bomvol vitamines: kiwi en appel! Zo heerlijk dat het lente en zomer wordt waardoor het fruit weer bomvol smaak is! Ik ben gek op fruit als tussendoortje en kan niet wachten tot de watermeloenen, aardbeien, mango's (nu!) en.. perziken!
Zijn er ook dingen waar jij niet op kunt wachten qua seizoensgroente of fruit?