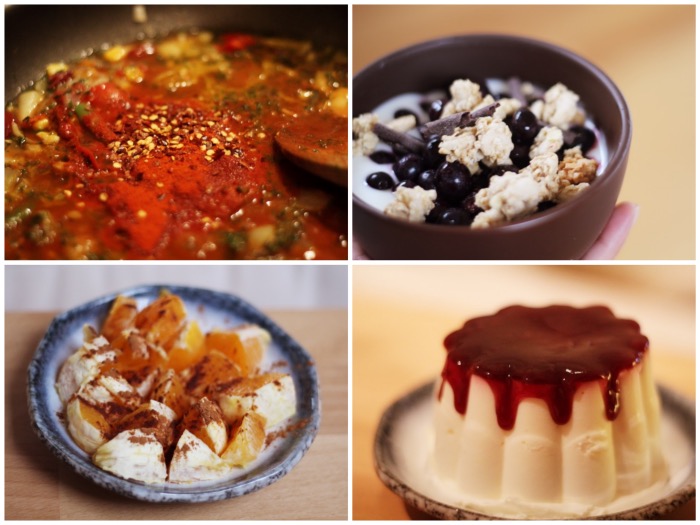 Voor het eerst in lange tijd schrijf ik deze post terwijl ik bomvol zit van het avondeten. Scheelt dat even zeg! Elke keer krijg ik zo'n trek als ik de foto's uitzoek voor mijn "Voedingsdagboek post". Maar dat maken de foto's niet minder lekker hoor, tenminste, dat hoop ik!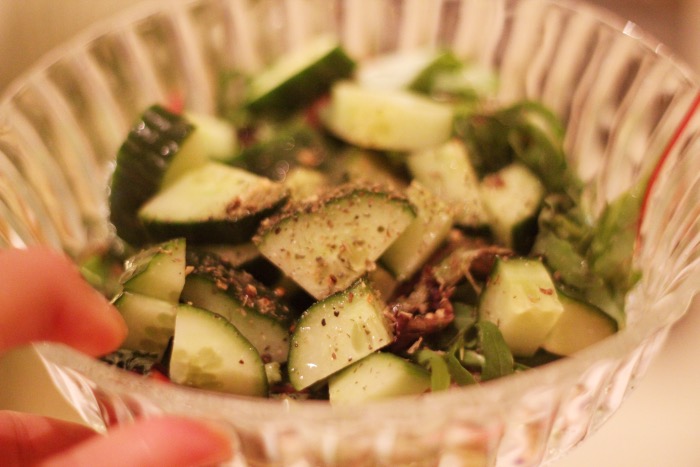 Simpele salade. Sla, komkommer, zongedroogde tomaten en saladekruiden.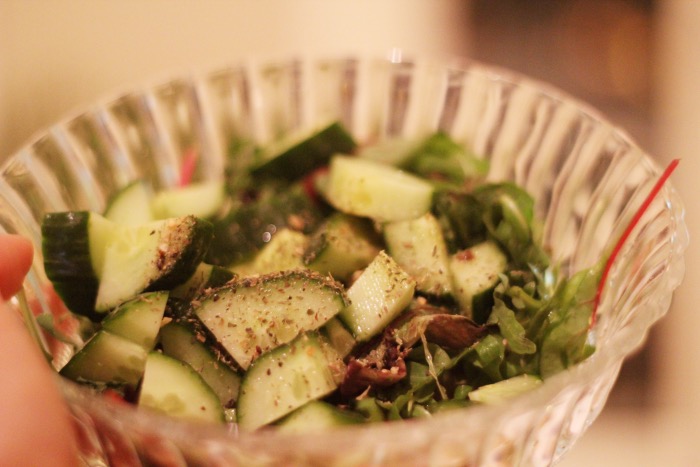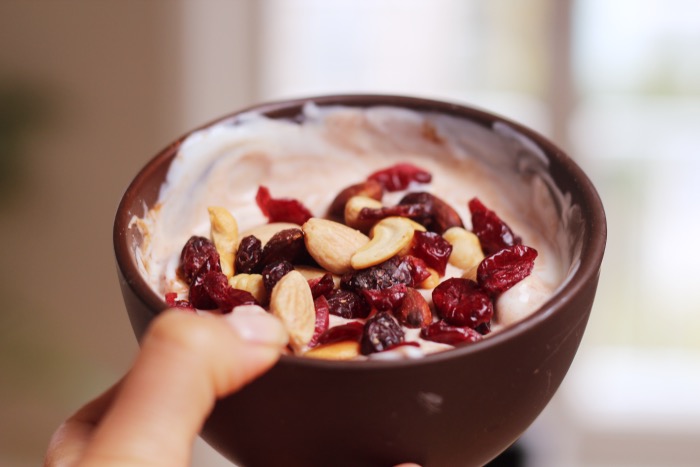 Yoghurt eerst flink gemengd met kaneel, dan wat noten, cranberries en rozijnen erbij.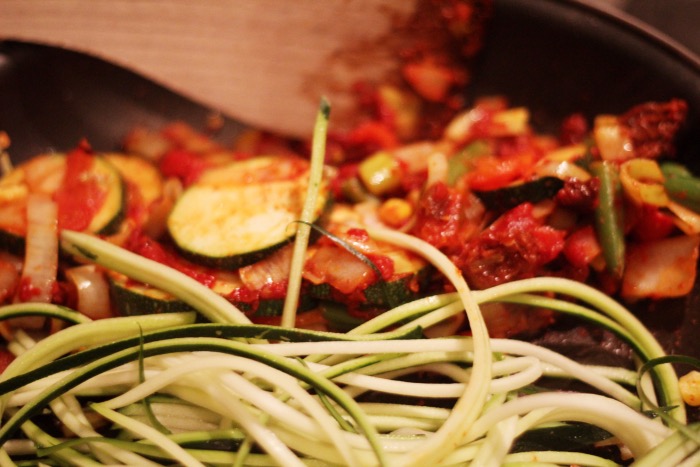 Spaghetti van courgette 🙂 Gemengd met (Mexicaanse) diepvriesgroente, wat courgette en tomatenpuree. Vervolgens heb ik nog een tartaartje in stukjes gesneden en erdoor gebakken.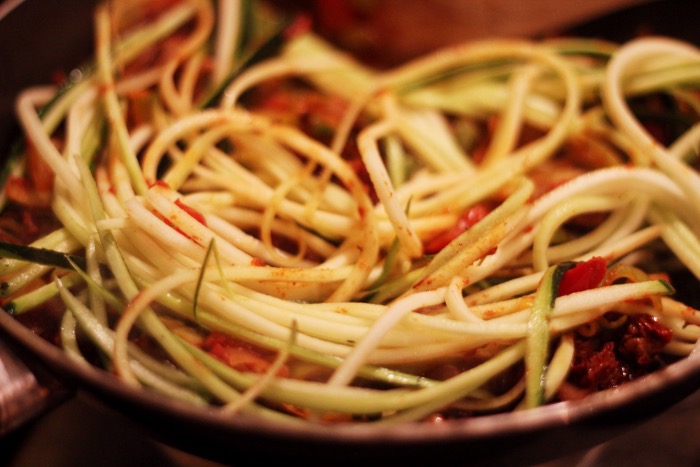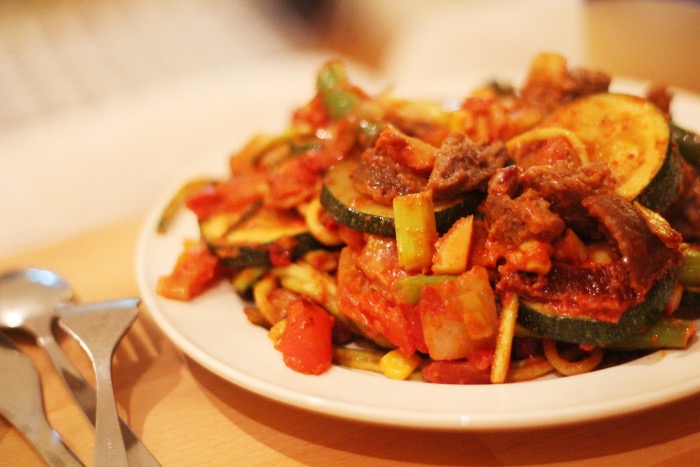 Dit is het resultaat. Een bende, maar erg lekker.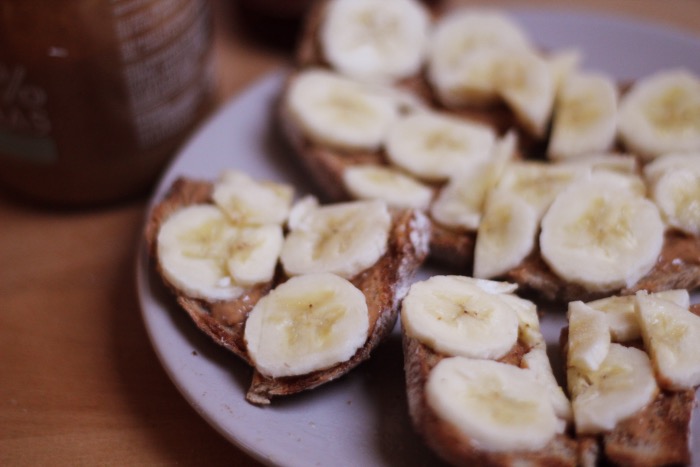 Twee broodjes verwarmen op de gril, pindakaas erop (dat smelt dan zo lekker) en dan plakjes banaan erbovenop = hemels.
Yoghurt met (diepvries)bosbessen en cruesli met pure chocolade.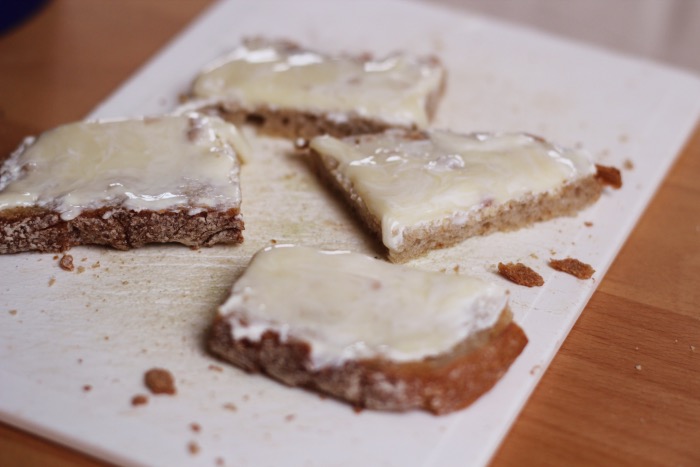 Broodje op de gril (is echt mijn ding nu..), met zuivelspread en smeerkaas. Ik probeer altijd verschillende kazen tegelijkertijd, ook door gerechten.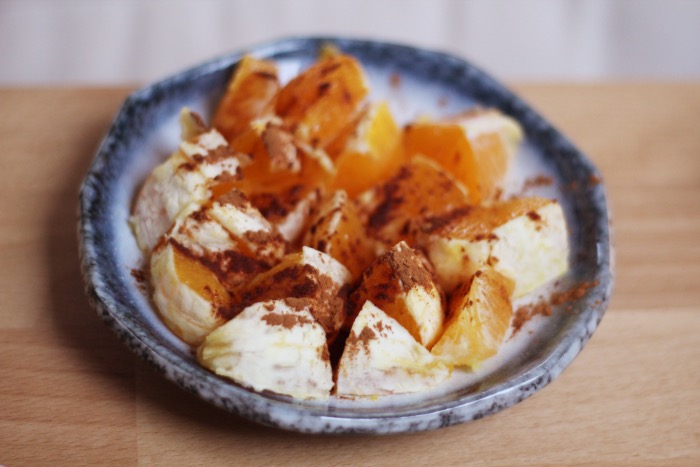 Jaaa, sinaasappel eet ik ook met kaneel. Op de een of andere manier krijg ik een caramel gevoel bij deze combi.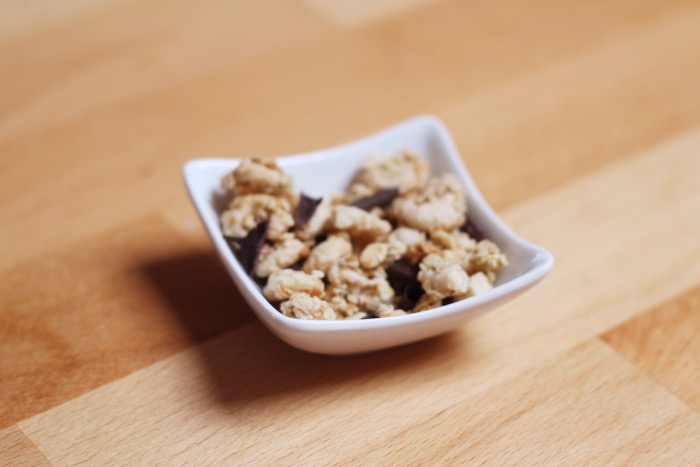 Gewoon cruesli, omdat het zo lekker is. Deze is trouwens van Jordan's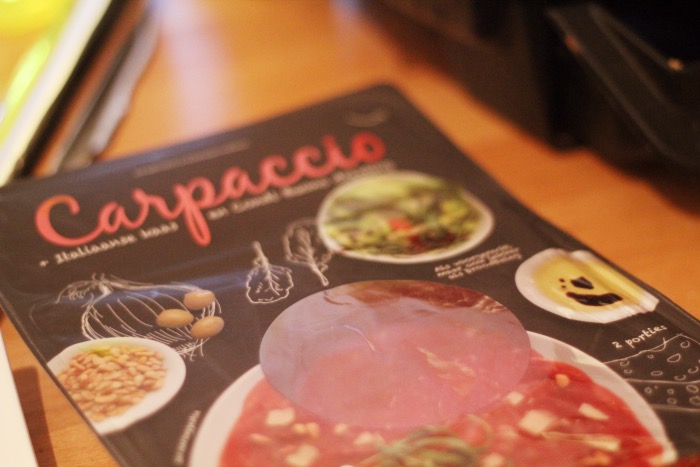 Voor de luie avonden…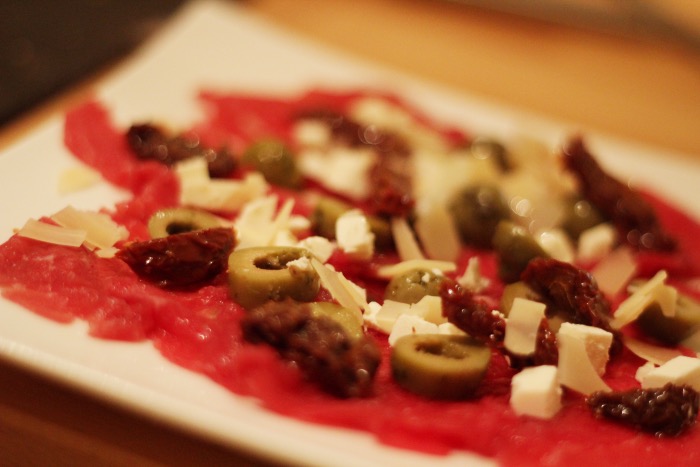 Ik heb er maar van alles op gegooid wat ik in mijn koelkast kon vinden.. Heel lui ja.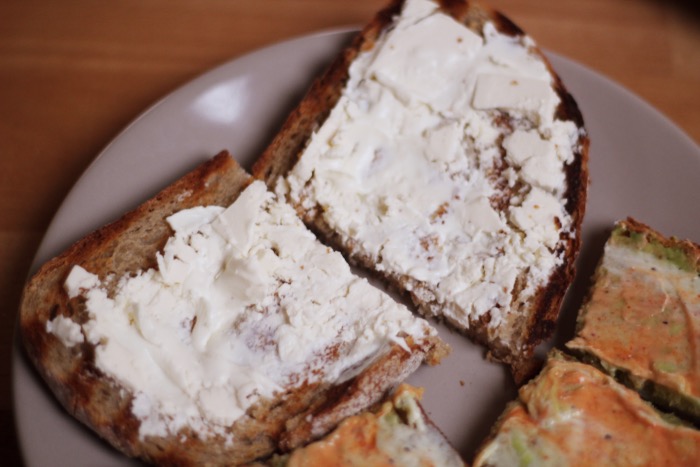 Zuivelspread en geitenkaas op het ene broodje, avocado en sriracha op de ander.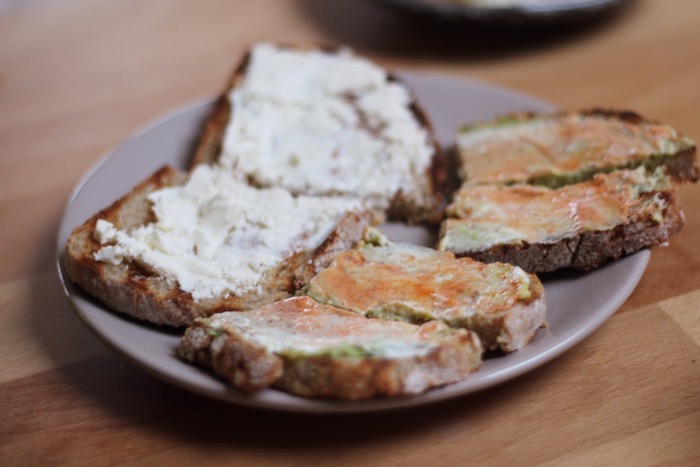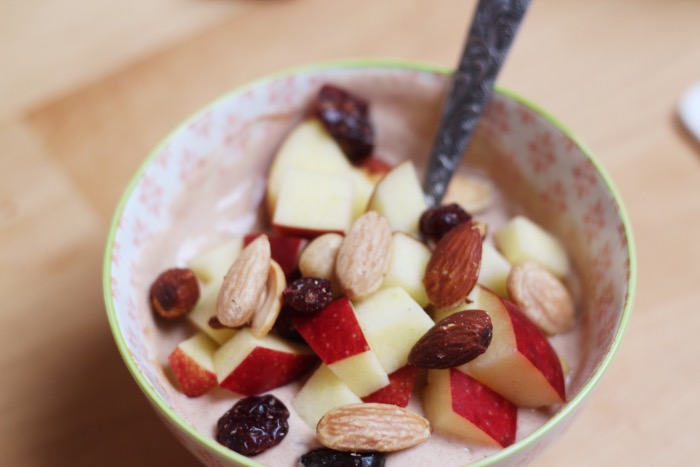 Yoghurt met kaneel, appel, noten en cranberries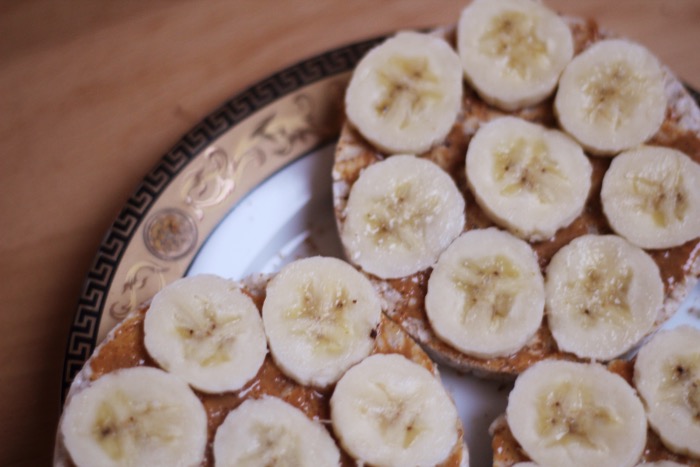 Rijstwafel + pindakaas + banaan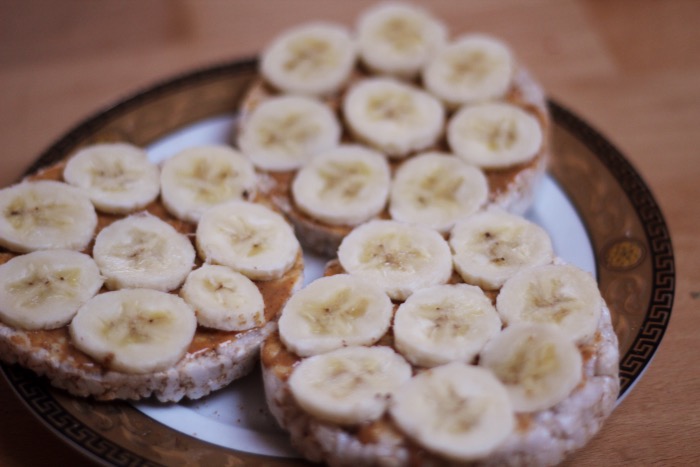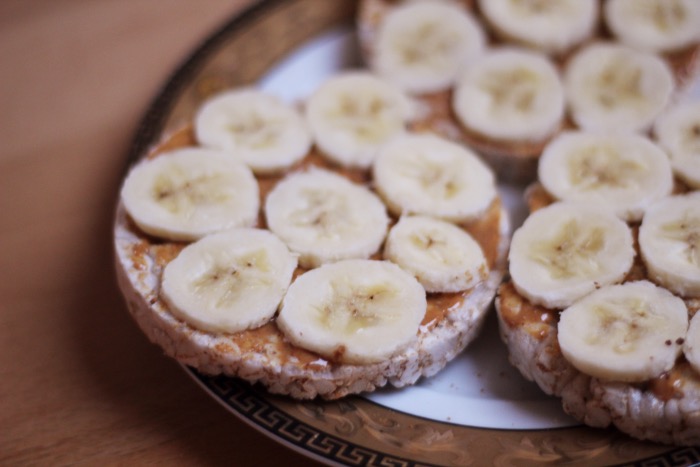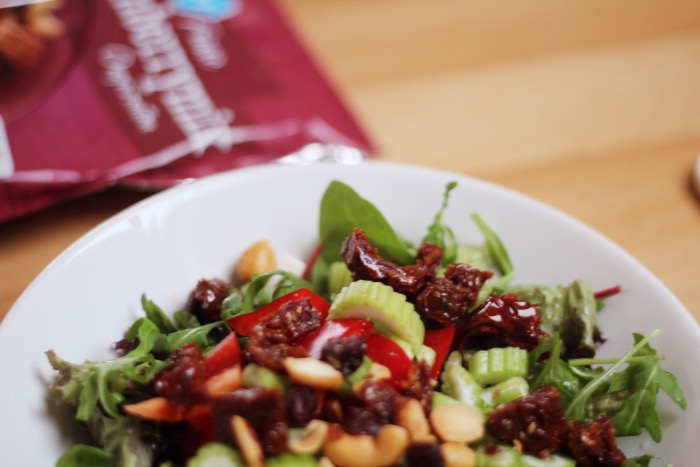 Snelle salade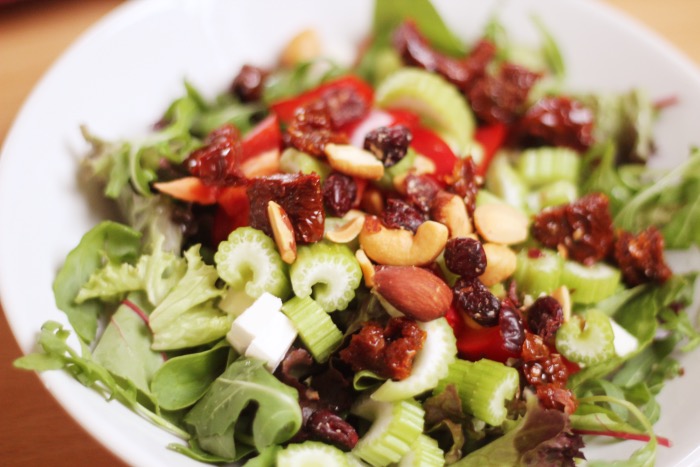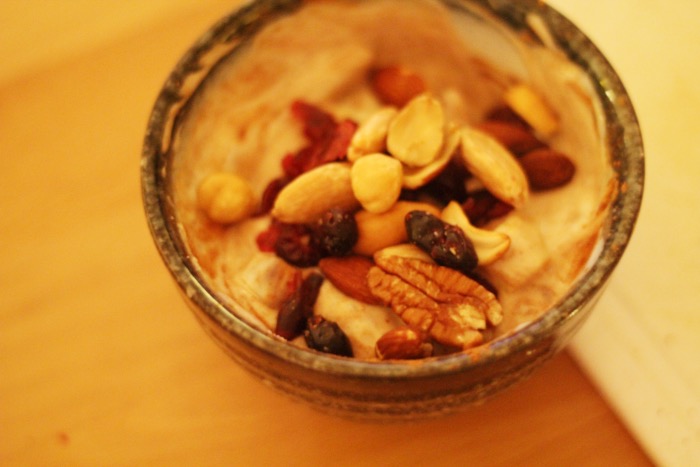 Wel veel yoghurt met noten he?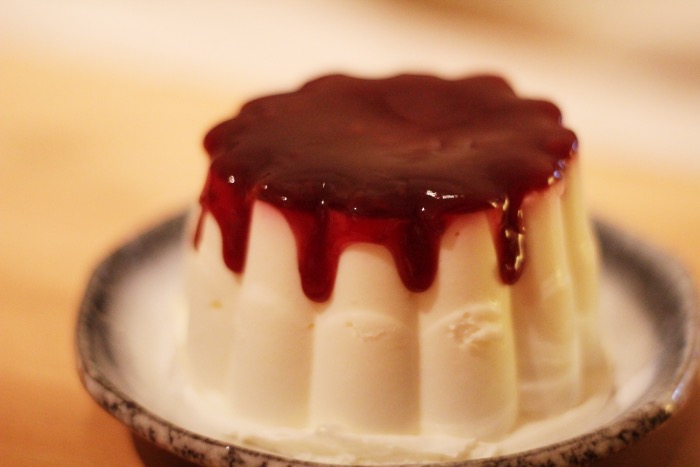 Kwark pudding! De helft staat nog steeds in de koelkast, het is namelijk nogal veel voor 1 persoon als toetje. Nouja, ligt ook een beetje aan het moment misschien.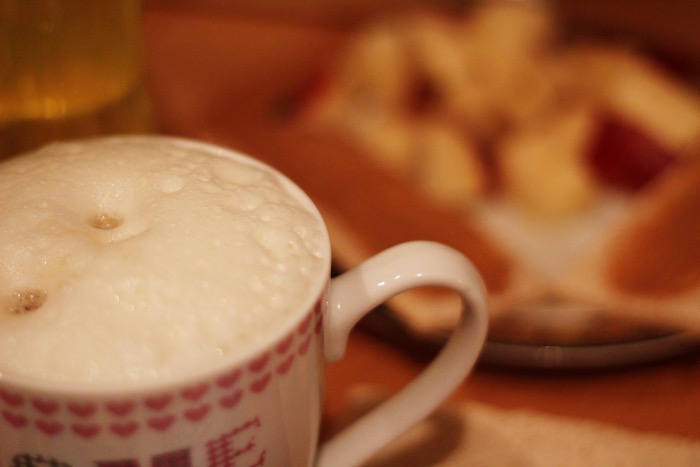 Sojamelk opschuimen gaat steeeeds beter 🙂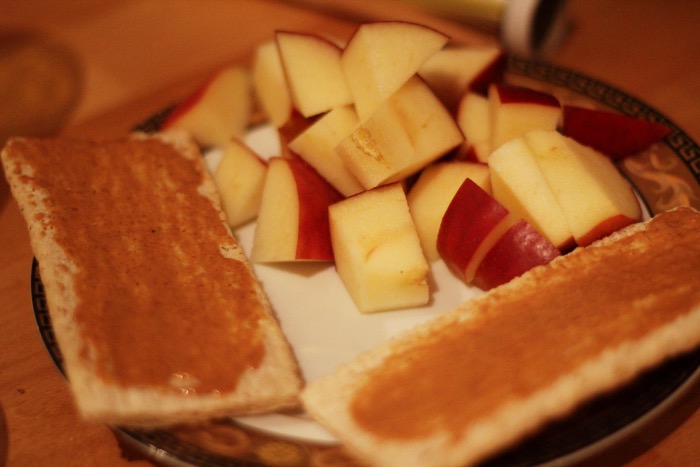 Snel ontbijt, een halve appel, twee crackers met pindakaas.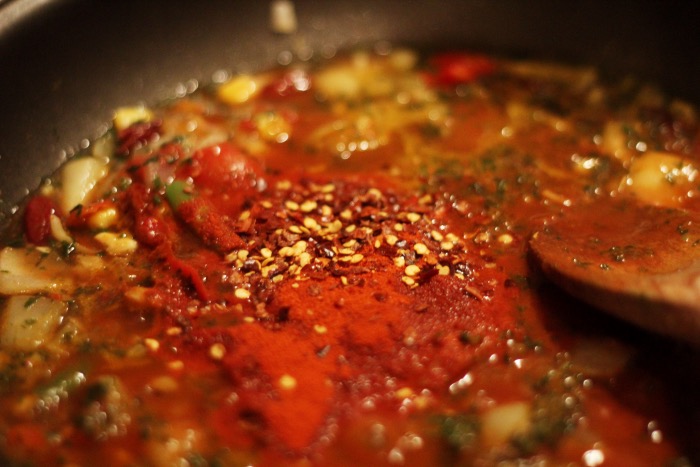 Diepvriesgroente, diepvries boerenkool, uitje, knoflook, tomatenpuree, (heel veel) paprika poeder, chili vlokken en een beetje water.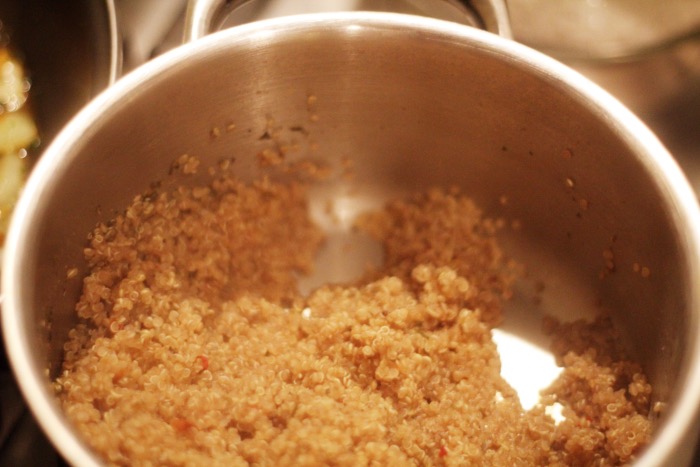 Quinoa!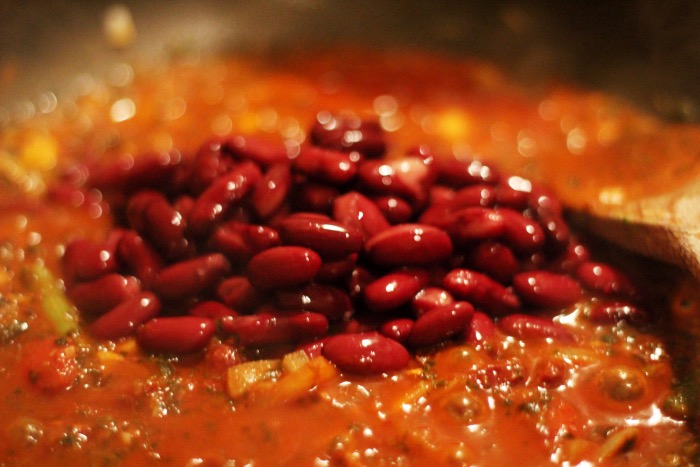 Kidney bonen erbij (uit blik)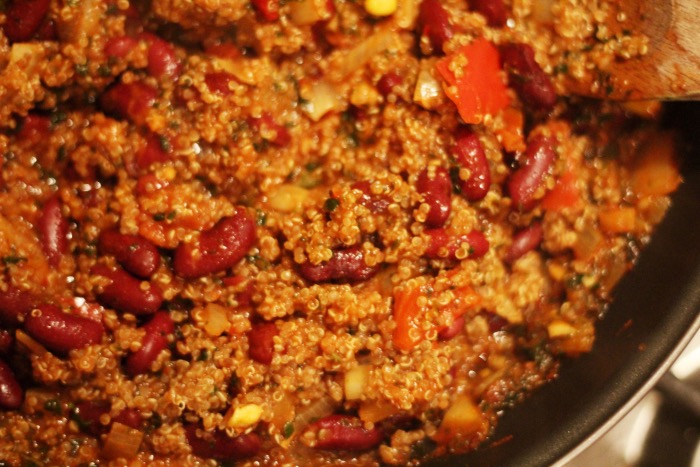 En dit is het resultaat. Lekker een warm gerechtje voor de koude dagen.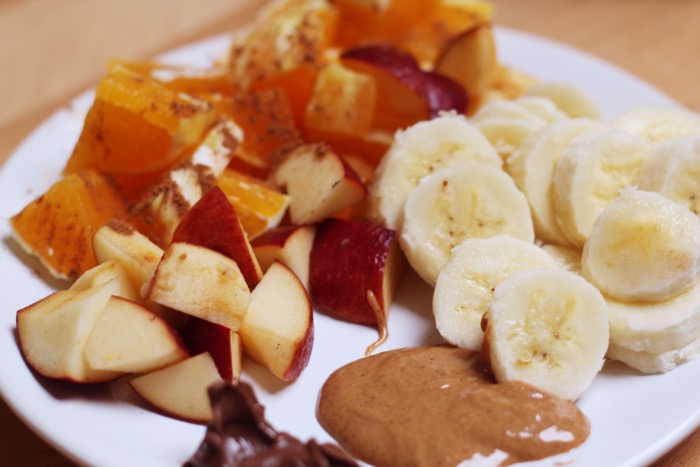 Fruit om te dippen in pindakaas of.. Nutella!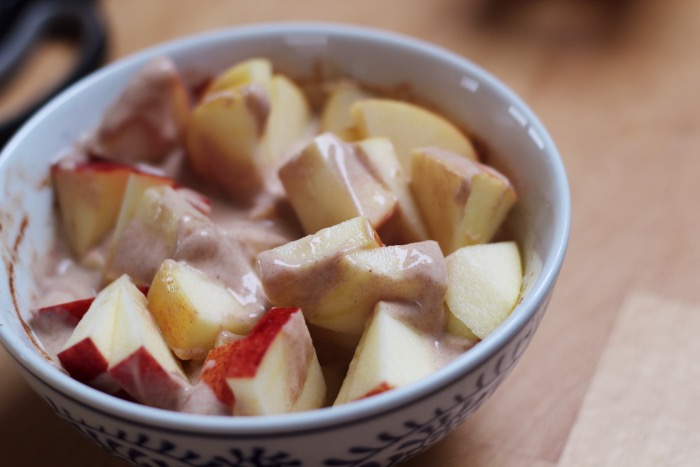 En we sluiten af met yoghurt + kaneel + appel 🙂 Mn noten zijn op..
Bewaar, Like, Tweet of Pin!