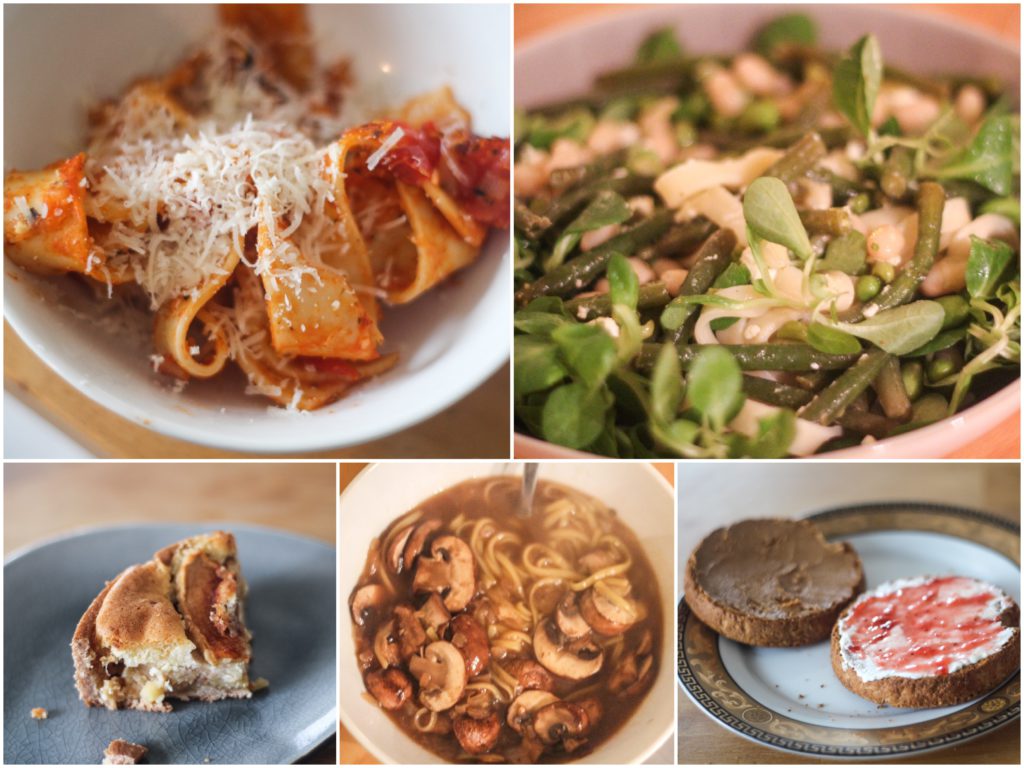 Het is tijd voor het eerste voedingsdagboek van oktober! Kom maar door met die hartverwarmende maaltijden. Vorige week stond vooral in het teken van TooGoodToGo en vandaag.. een beetje! Haha. Het is in ieder geval tijd om lekker door foto's van eten te scrollen in de hoop dat het je wat inspiratie of nieuwe ideetjes geeft.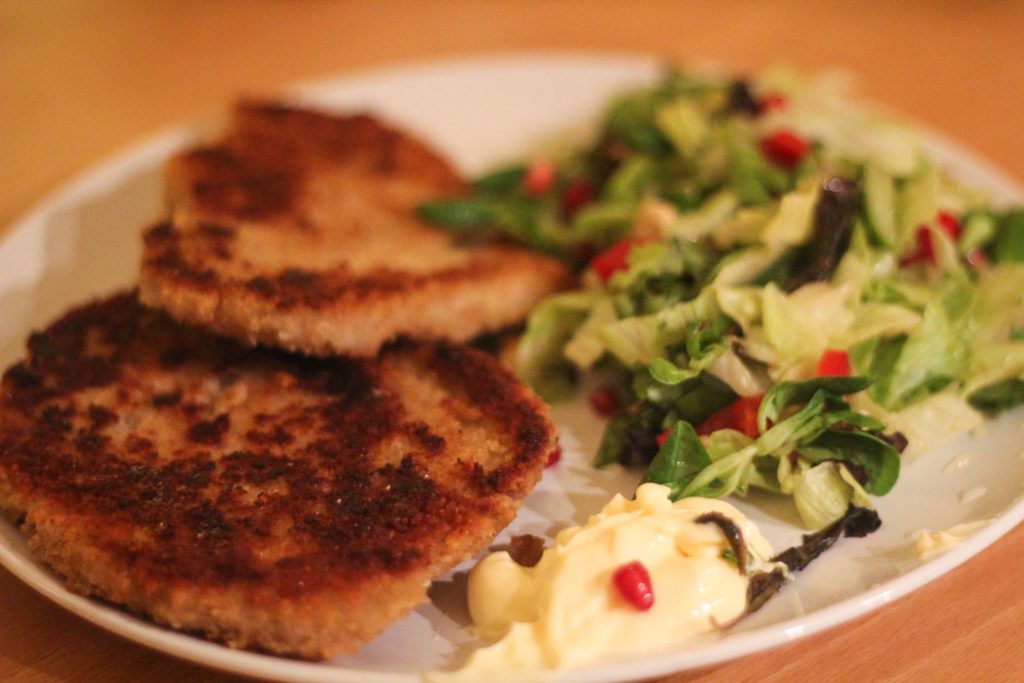 Twee schnitzels voor Boy met een salade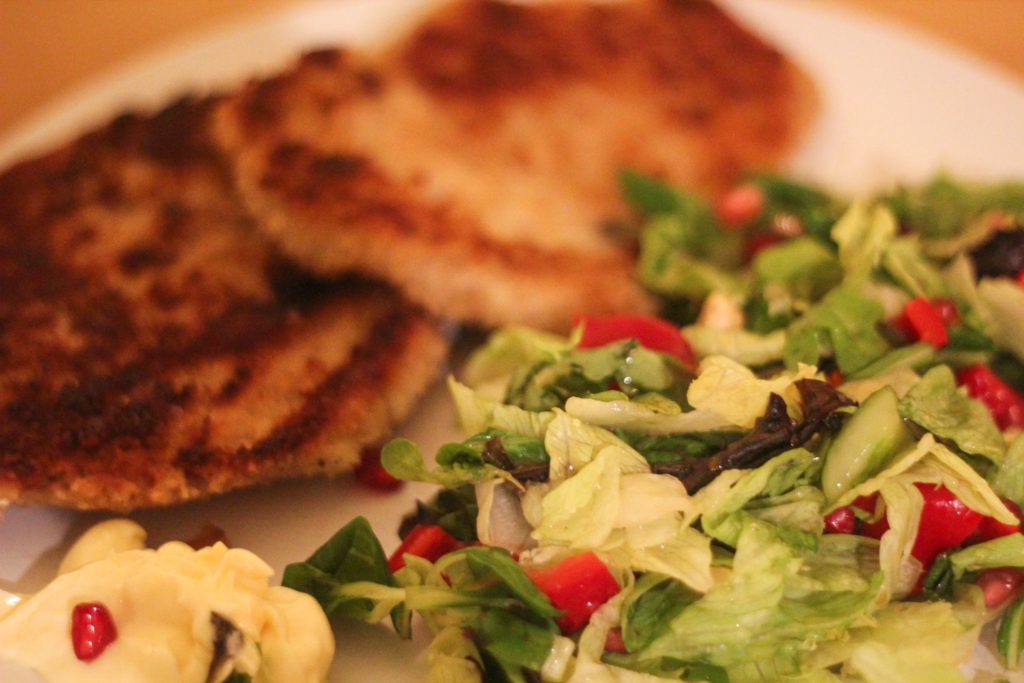 De salade is met slamix, tomaat, paprika, komkommer en granaatappel pitten.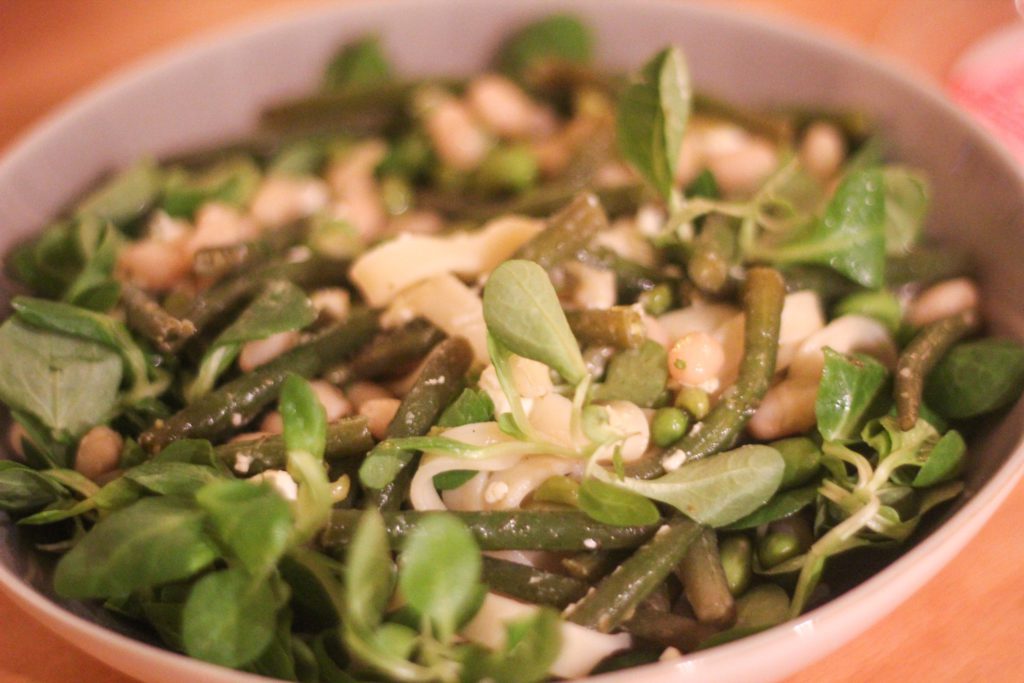 Ik at pasta met veldsla en een bonenmix van de Marqt (dit kon je afgelopen woensdag terugzien in de vlog).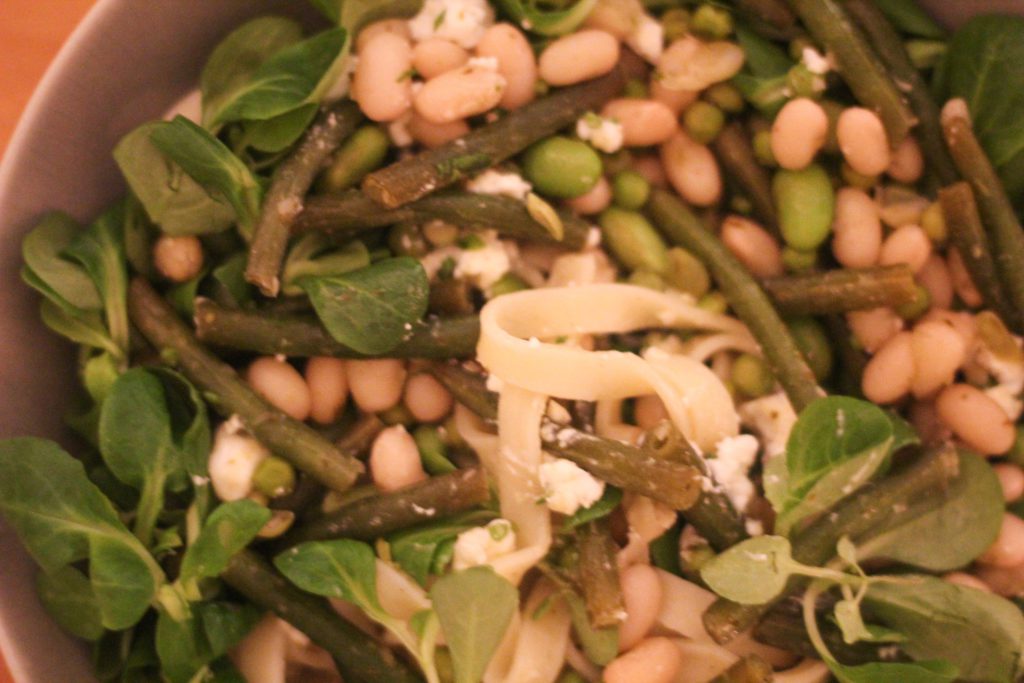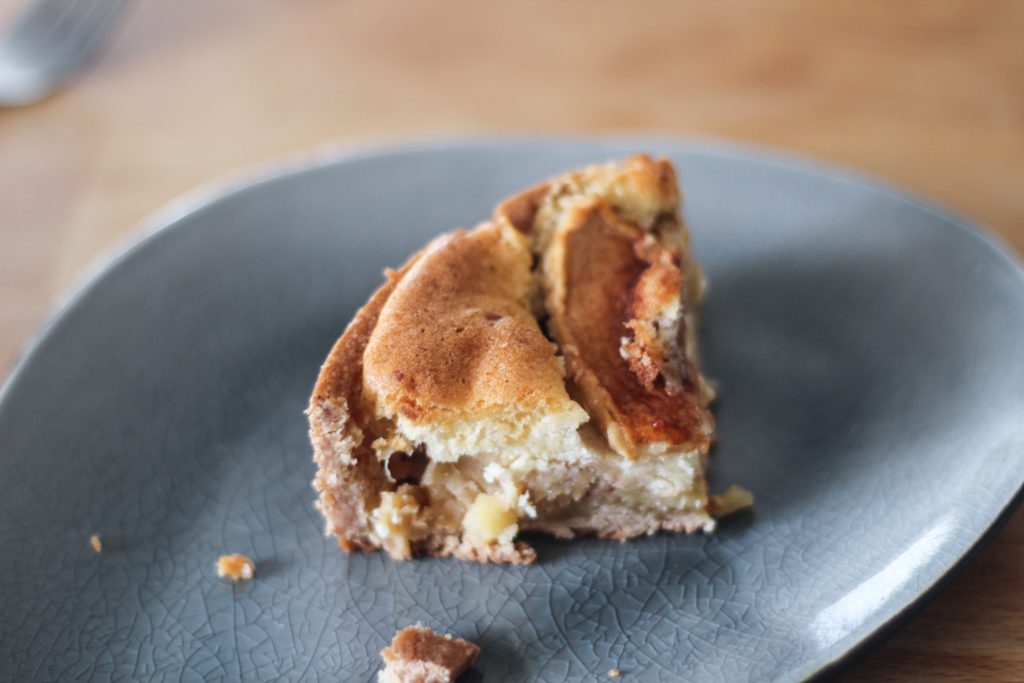 Een heerlijk stukje appelgebak van de Marqt voor bij de koffie.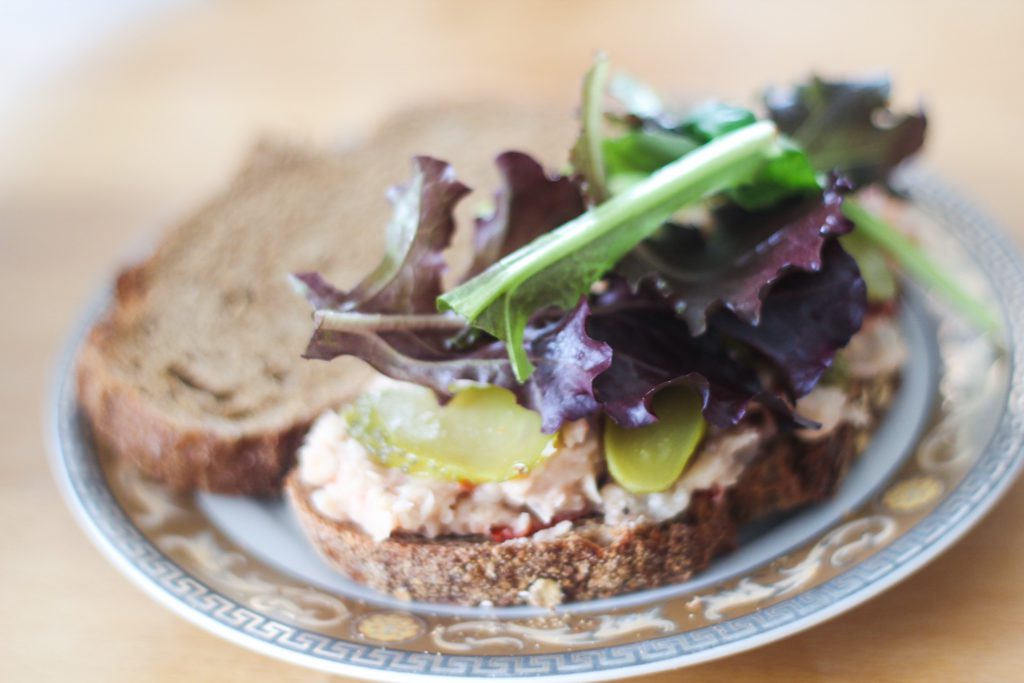 Brood met bonen geprakt met zongedroogde tomaat, augurk en sla.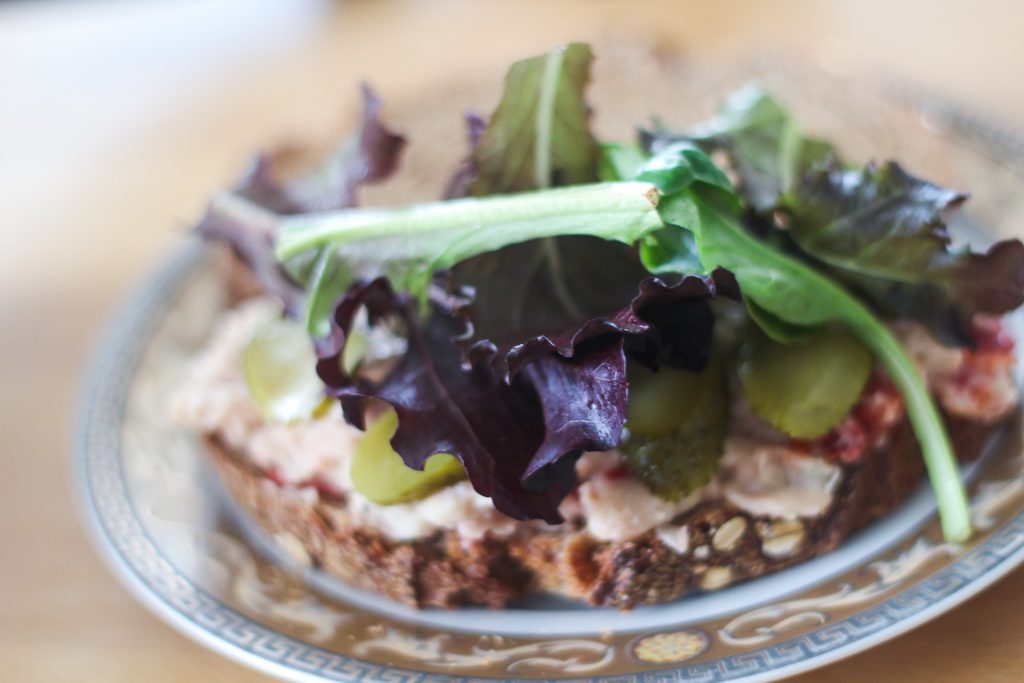 Vreemde combi, maar het moest allemaal op.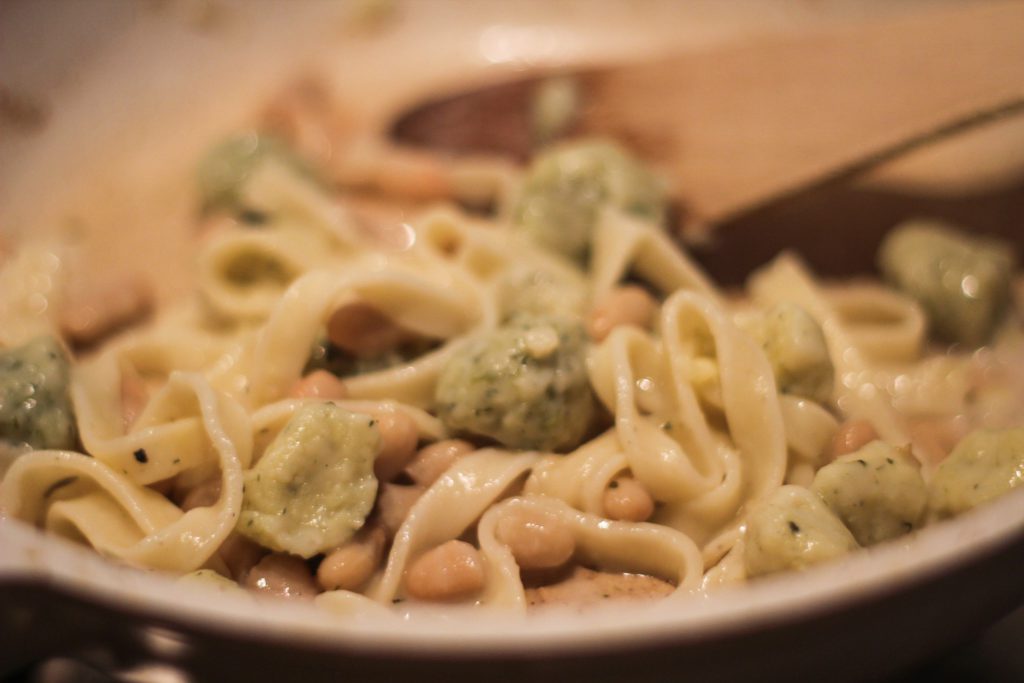 Pasta mat gnocchi, bonen en een beetje kokosmelk.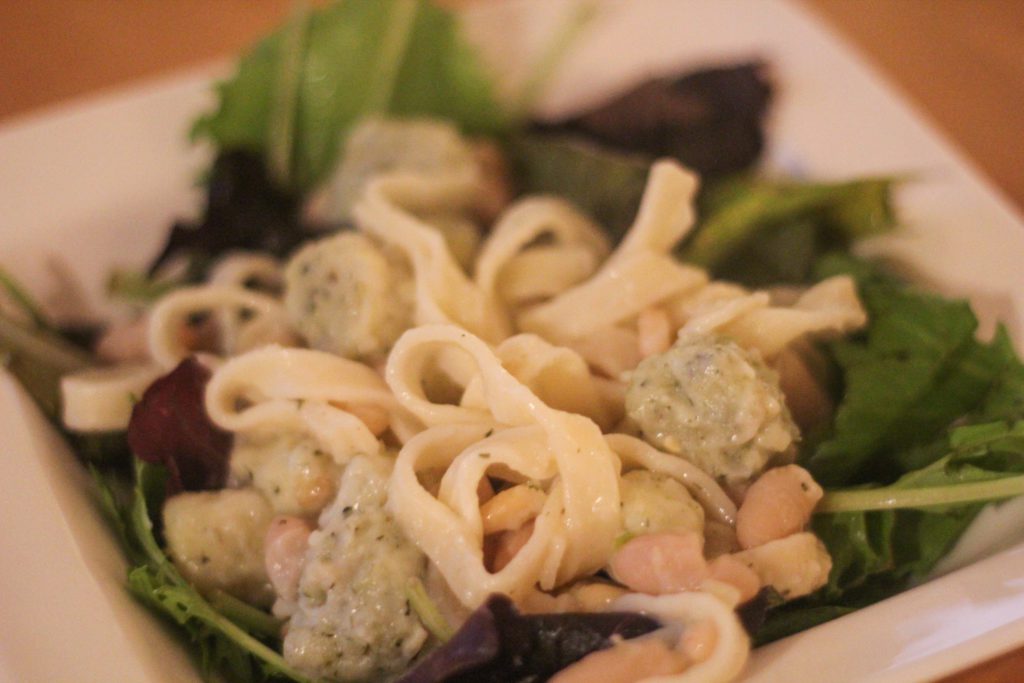 Dit at ik met een slamix. Hier hebben we zoveel van door de TooGoodToGo app dat ik genoeg bladgroente binnen krijg de afgelopen tijd 😉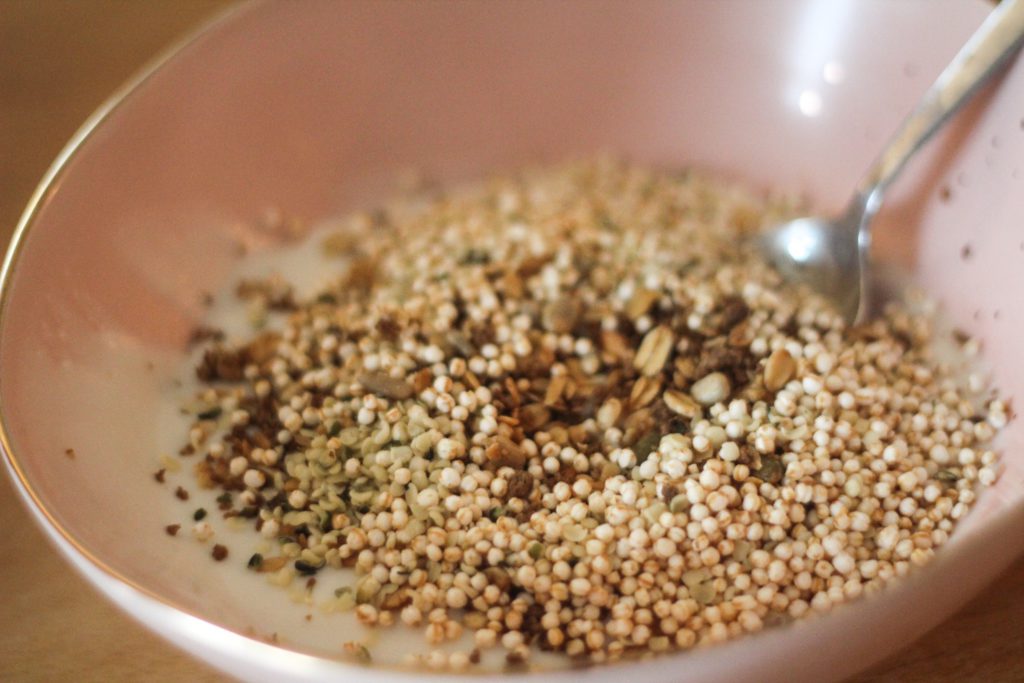 Amandelyoghurt met cruesli, hennepzaad en quinoa puffs.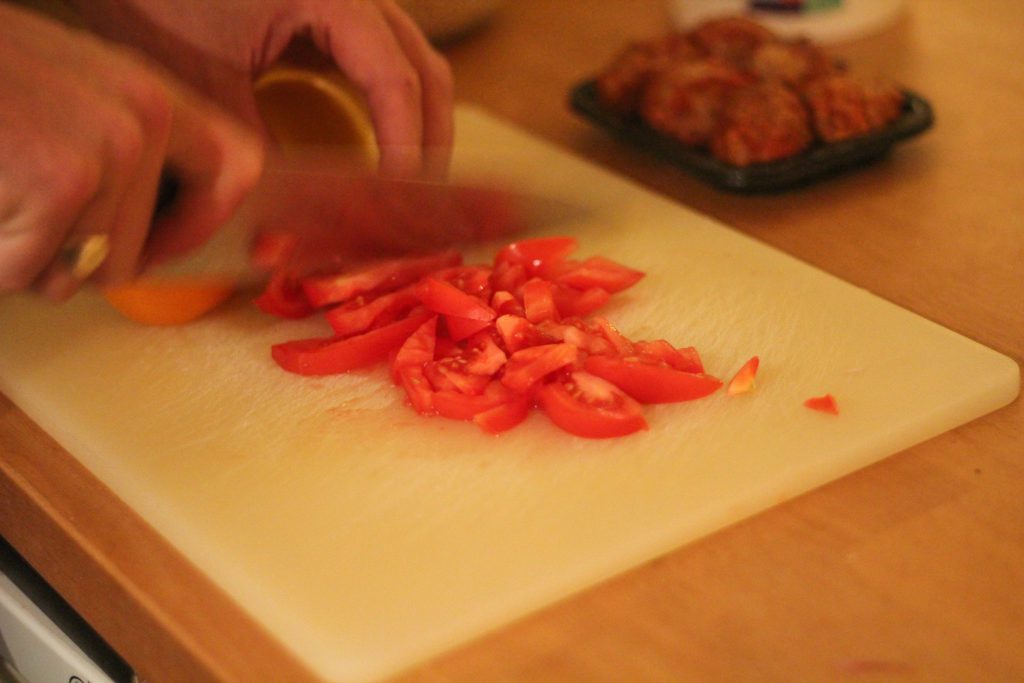 Boy maakt een heerlijke pasta met verse tomaat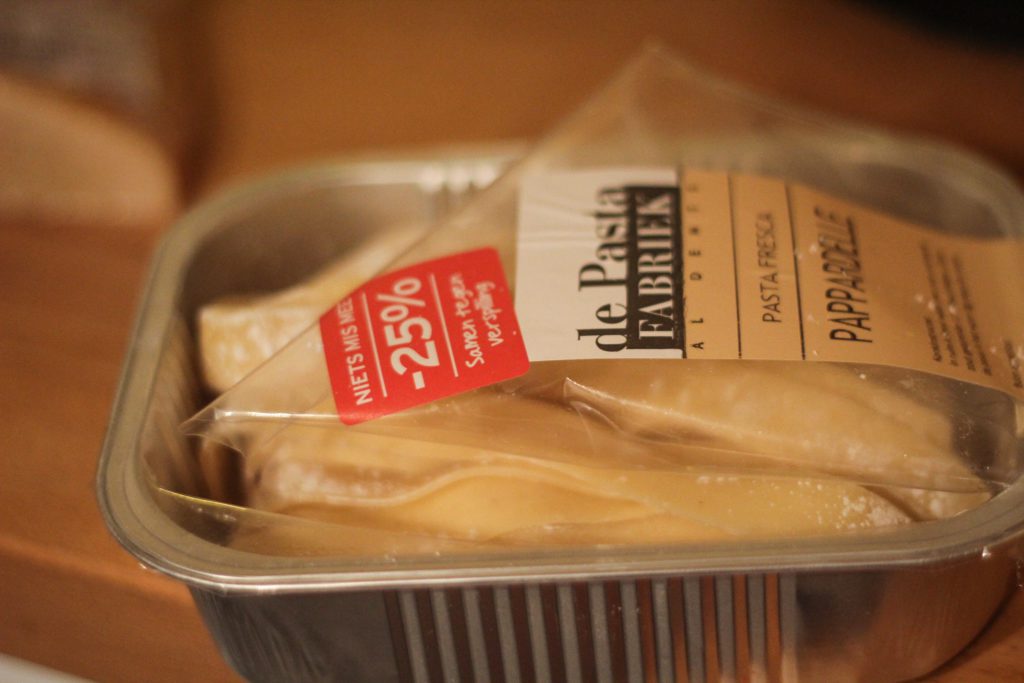 Verse pasta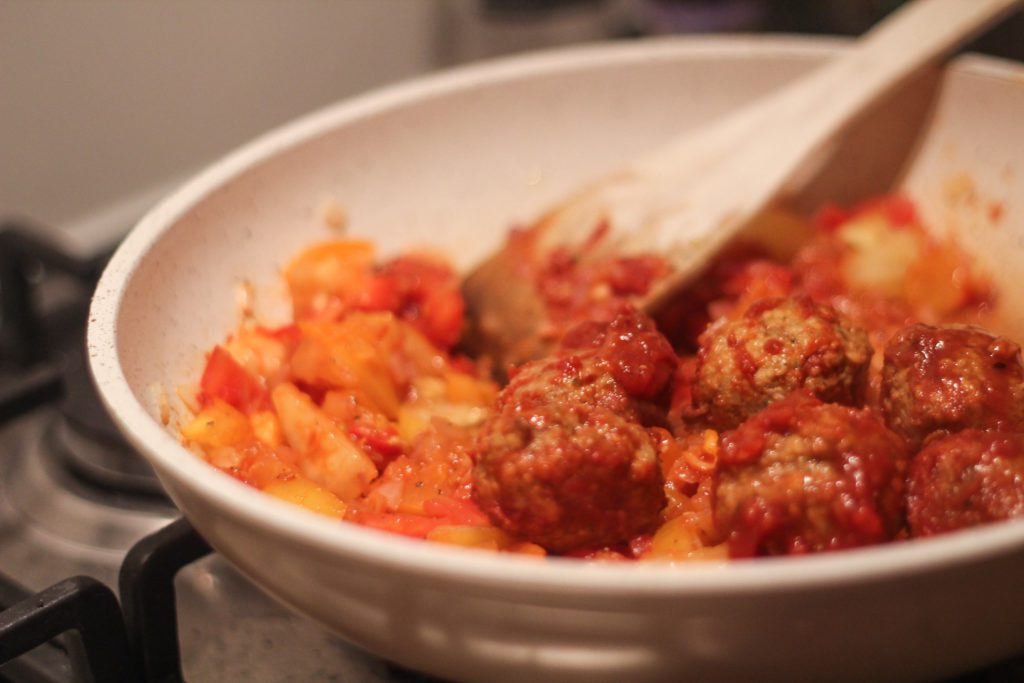 En gehaktballen. Het was smullen!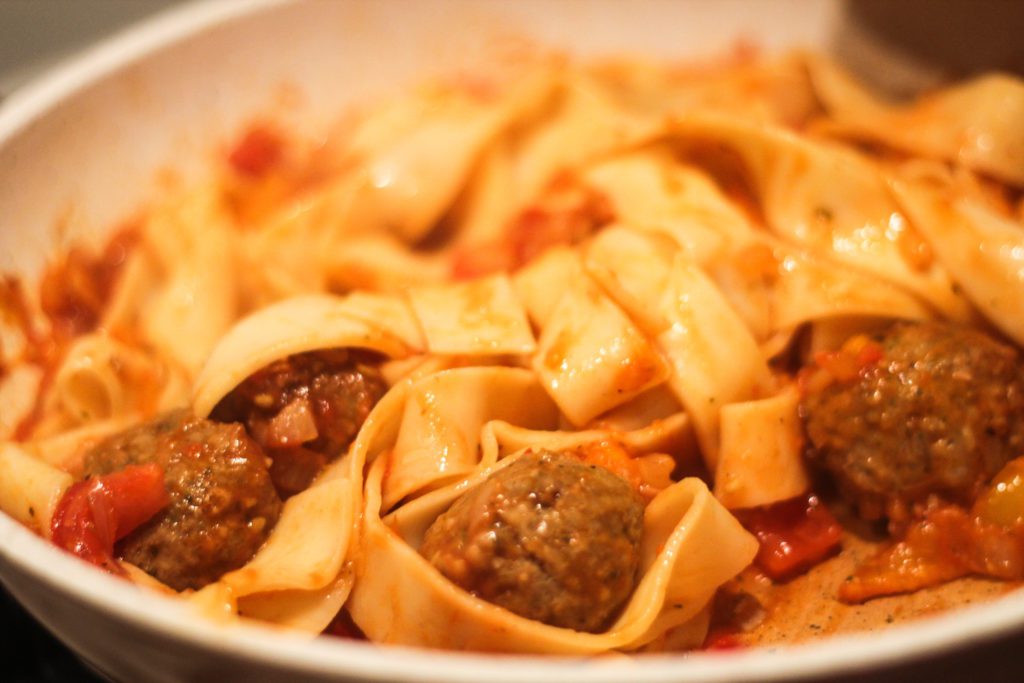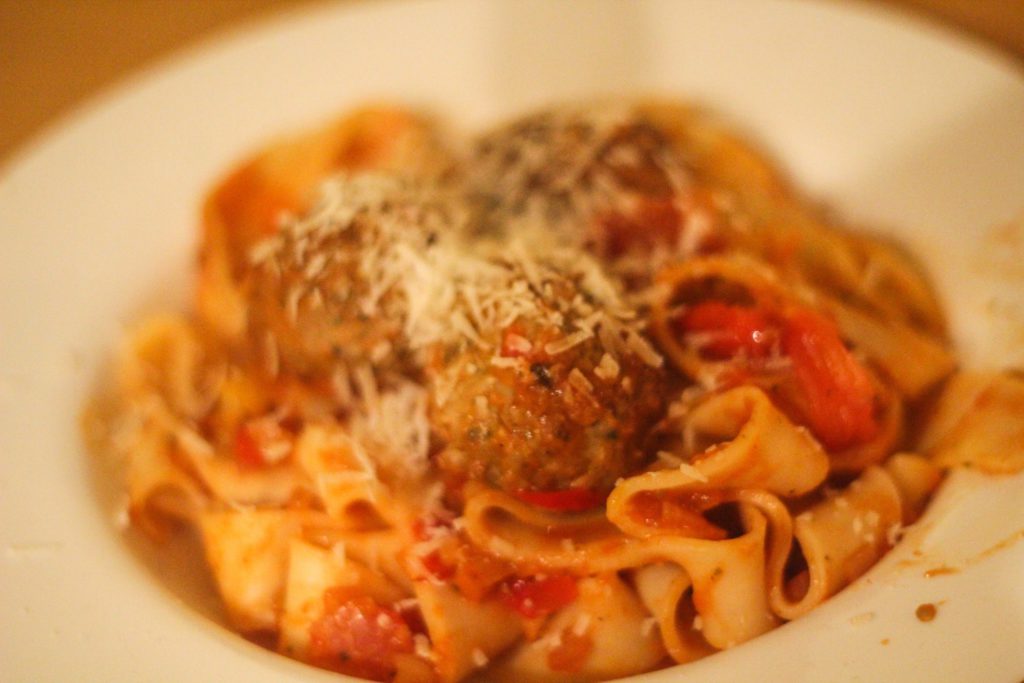 Nog een lekkere hoeveelheid parmezaanse kaas eroverheen en klaar.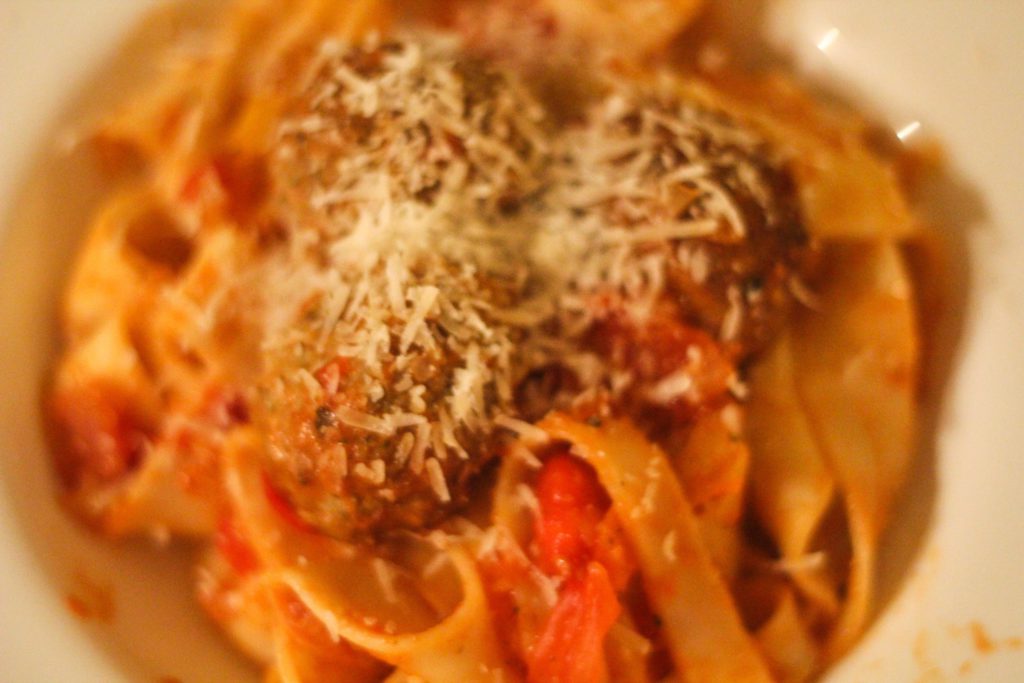 Eén en al een biologische maaltijd. Dat had je de Teni van 4 jaar geleden niet kunnen vertellen. Toen vond ik het allemaal maar belachelijk duur. Nu zie ik de waarde ervan in en probeer ik via de app (niet gesponsord) in combinatie met eigen aankopen zoveel mogelijk biologisch te eten.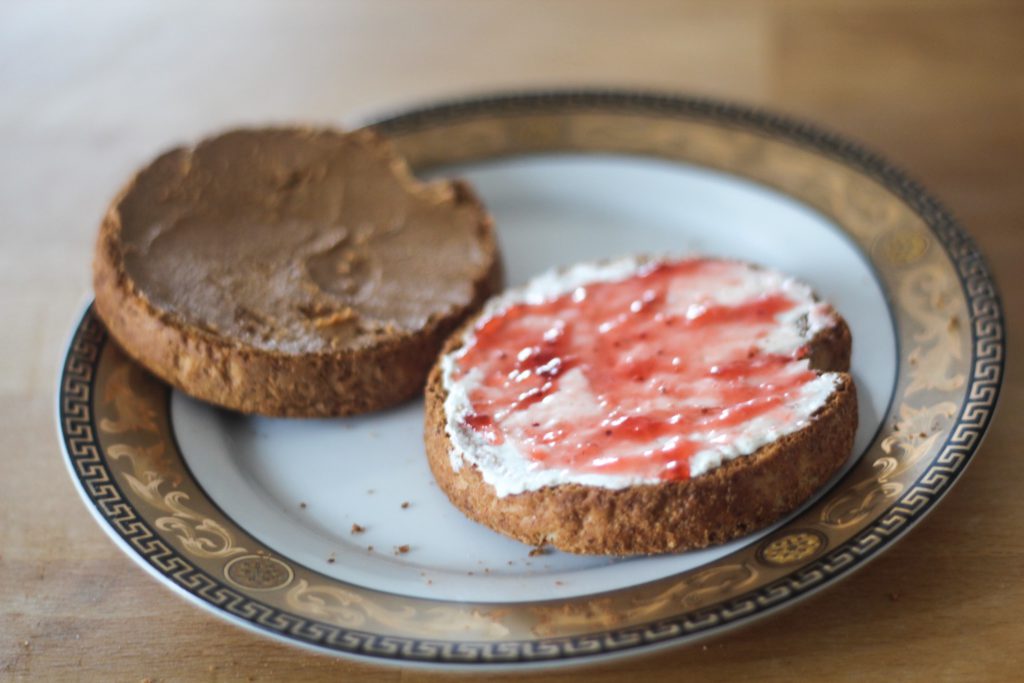 Twee volkoren beschuitjes, eentje met pindakaas en de ander met… mascarpone en jam. Ja, gekke maar heerlijke combinatie!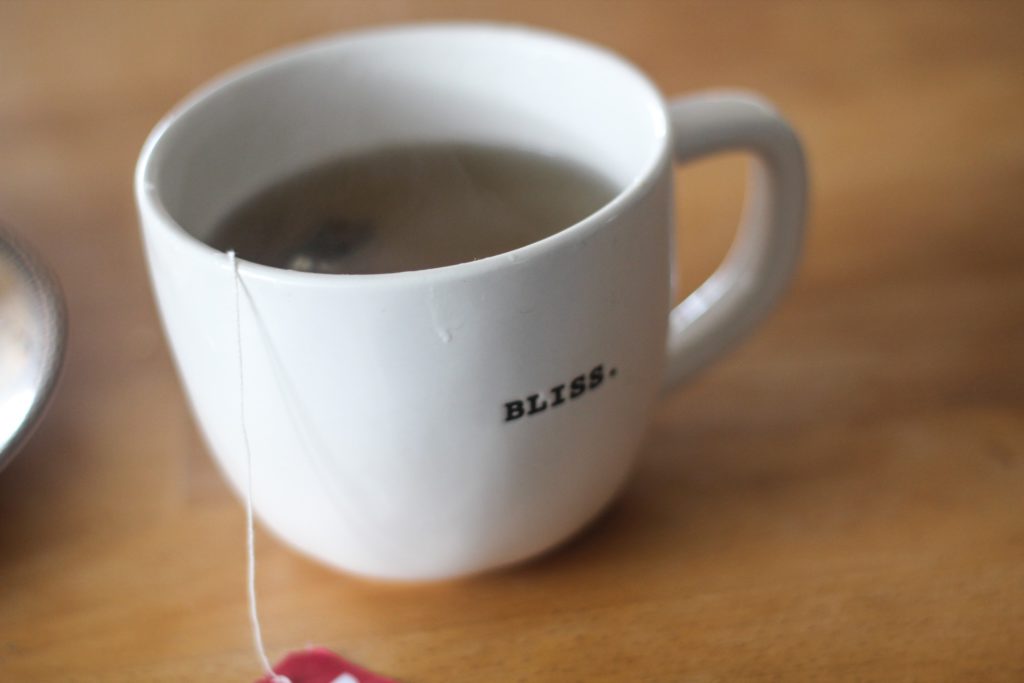 Thee tijdens deze regenachtige dagen!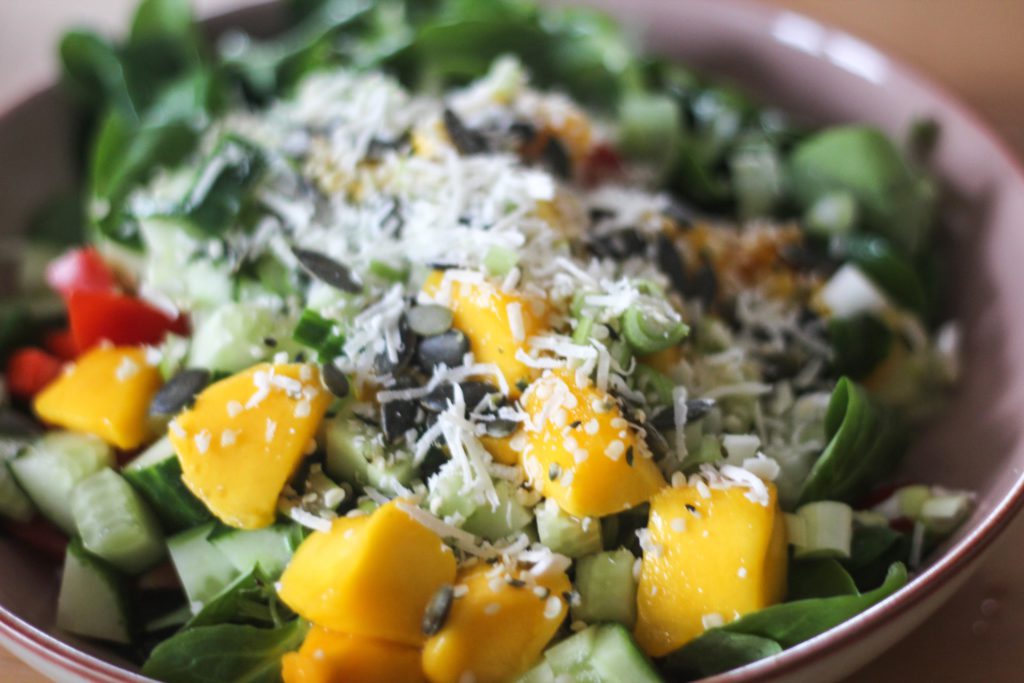 Sla met werkelijk waar alle restjes uit de koelkast: mangom komkommer, tomaat, pompoenpitten, lente ui, hennepzaad en parmezaanse kaas.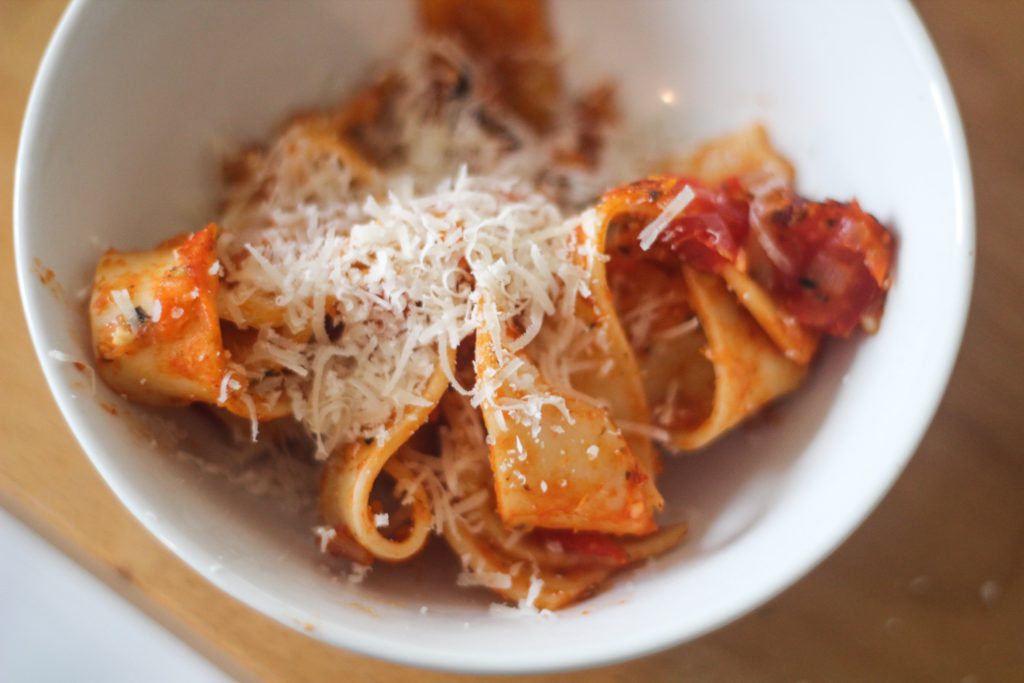 Restjes van Boy zn pasta eten, zonder gehaktbal.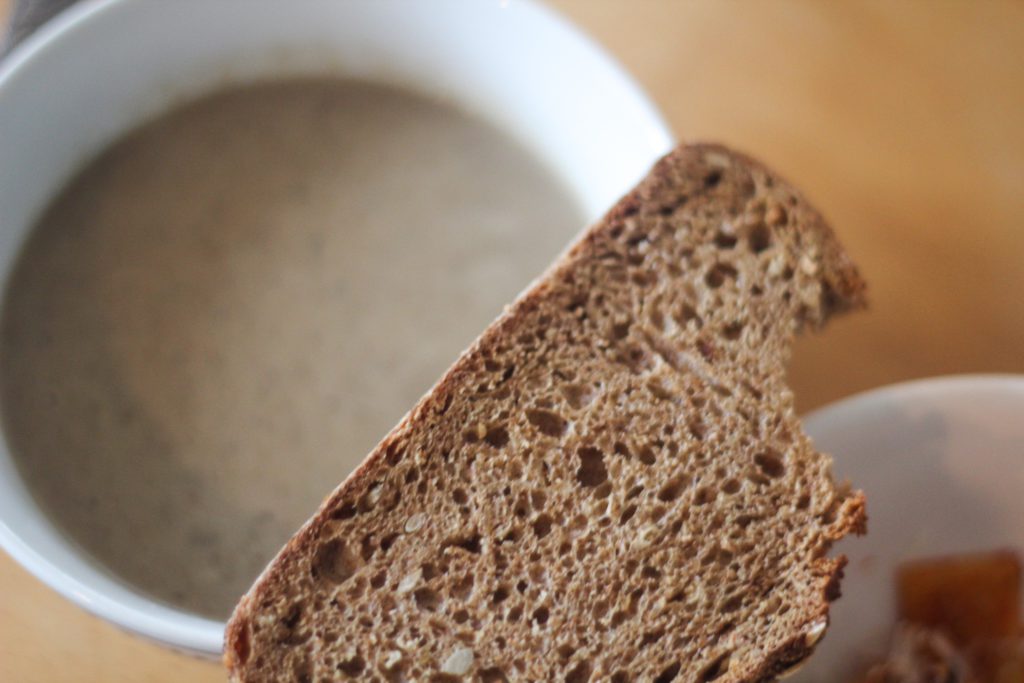 Met romige champignonsoep (ook van de Marqt) en een sneetje haverbrood erbij.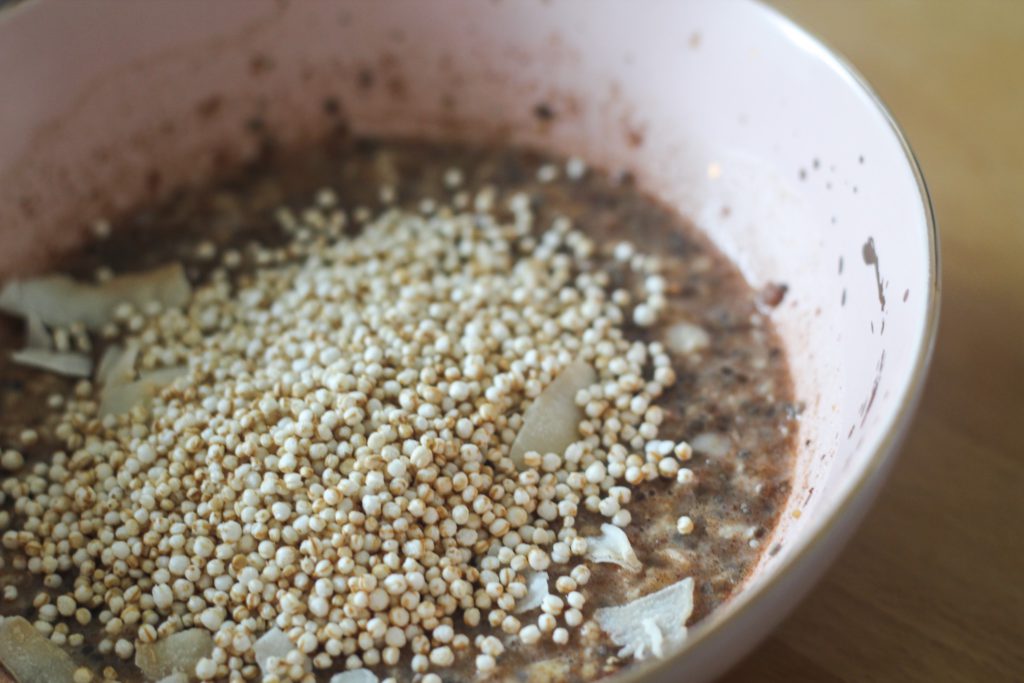 Havermout met havermelk, chiazaad, kaneel, kokos, lijnzaad en quinoa puffs.
Ramen maken voor Boy en mij, voor Boy met eiernoedels, voor mij met soba noedels.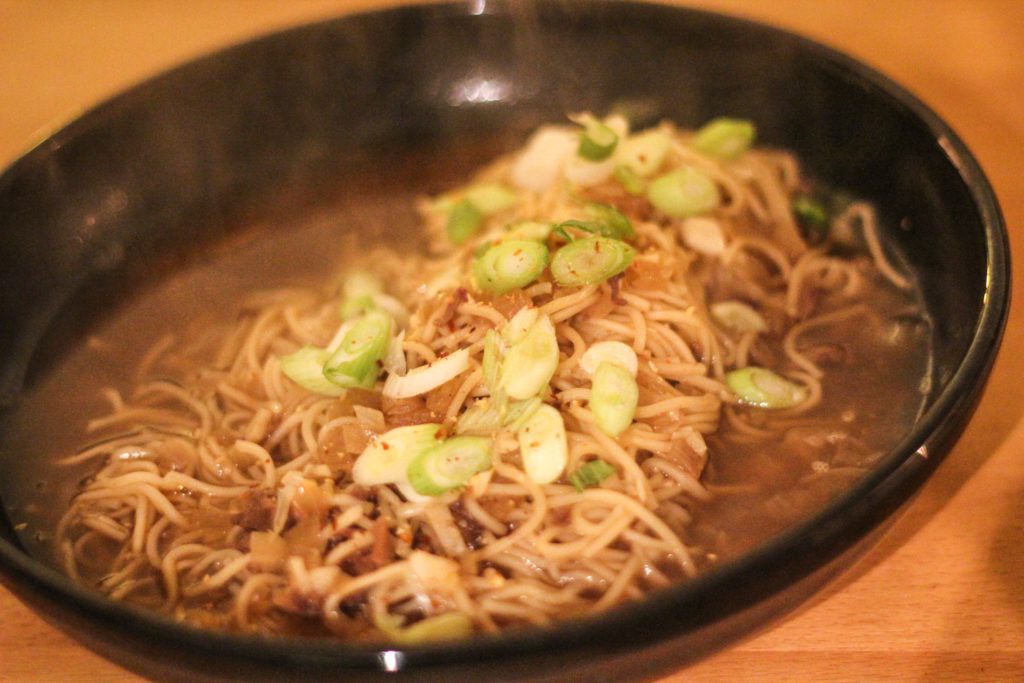 Het rijkgevulde bord van Boy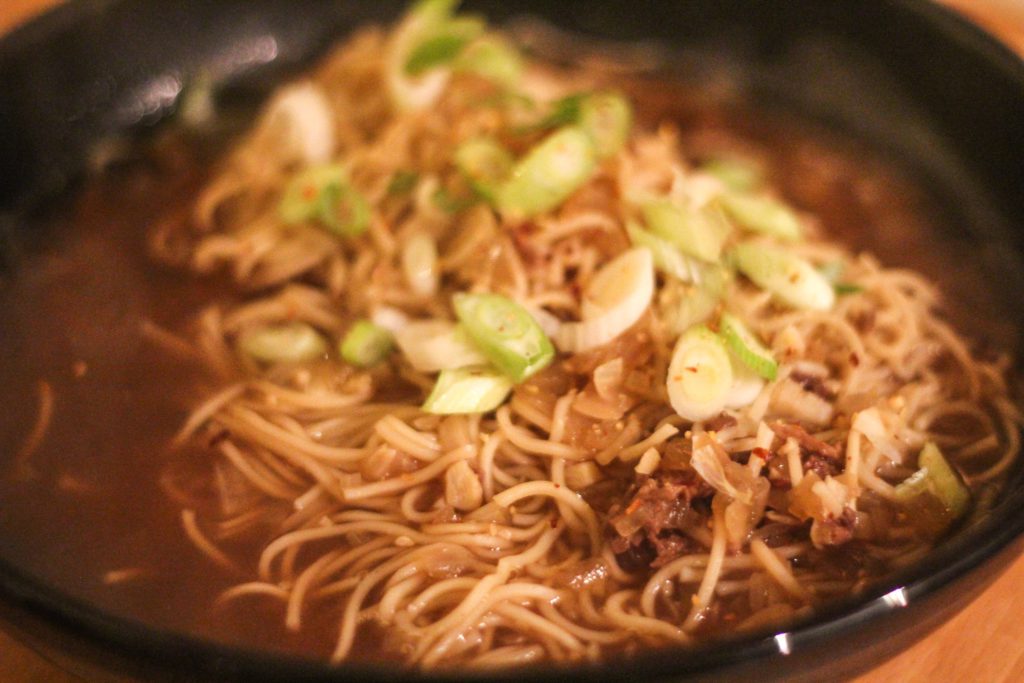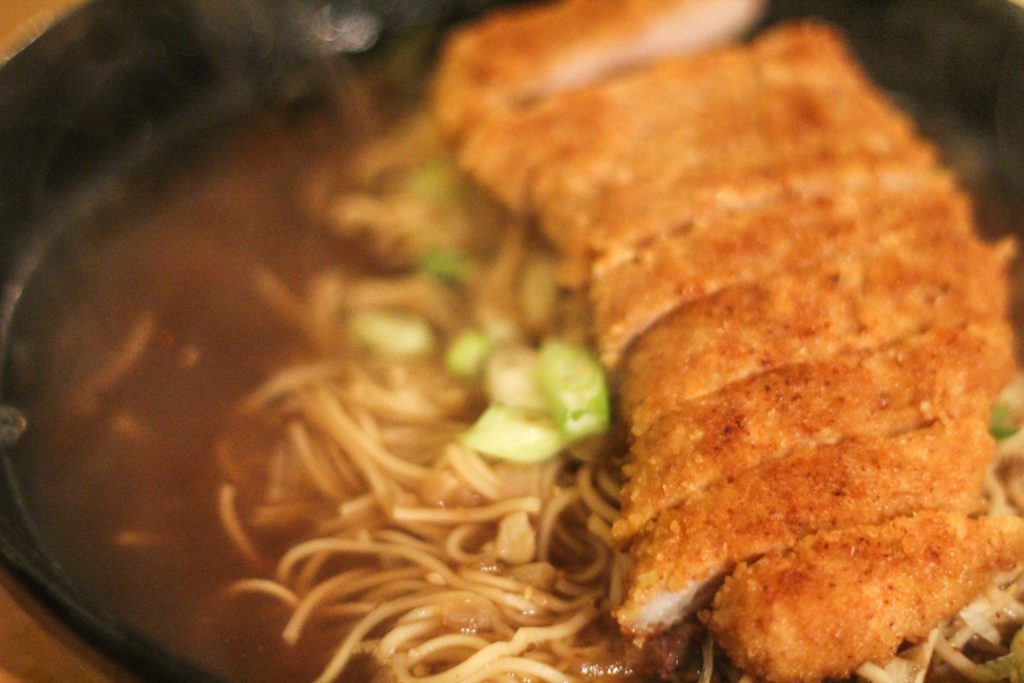 En daar ging dan nog een varkensschnitzel bovenop.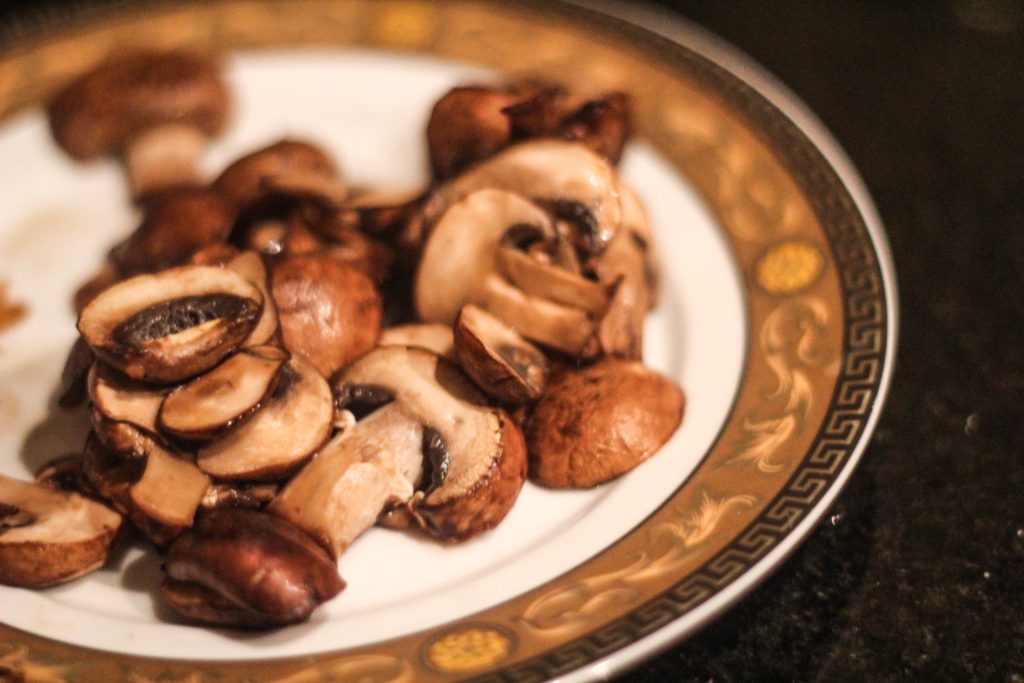 Die van mij werd gevuld met champignons.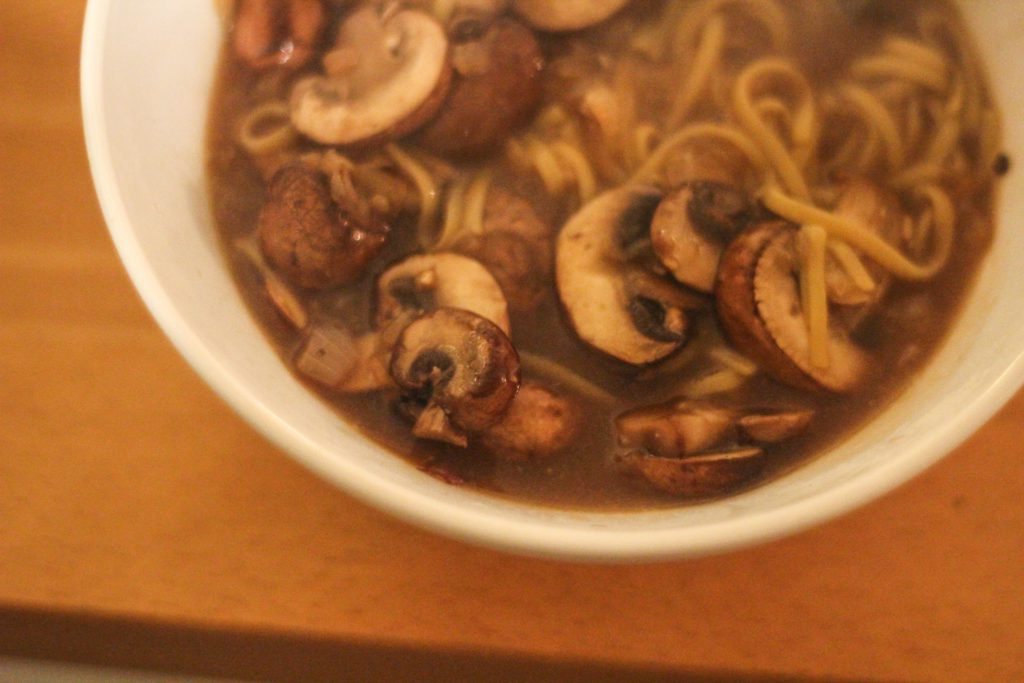 Tada! Heerlijk hartverwarmend.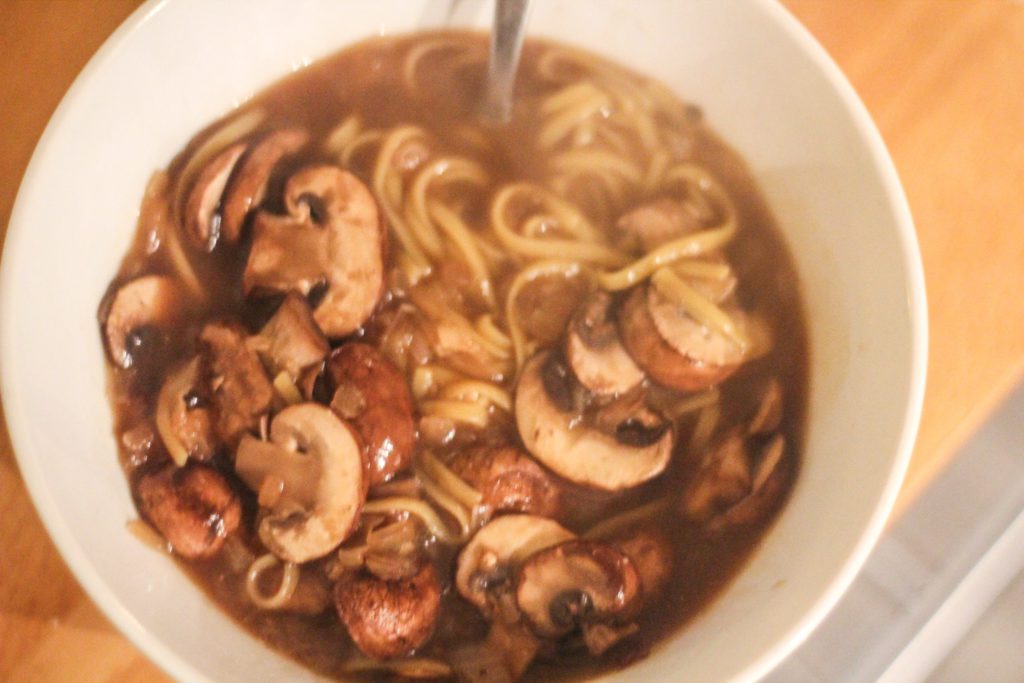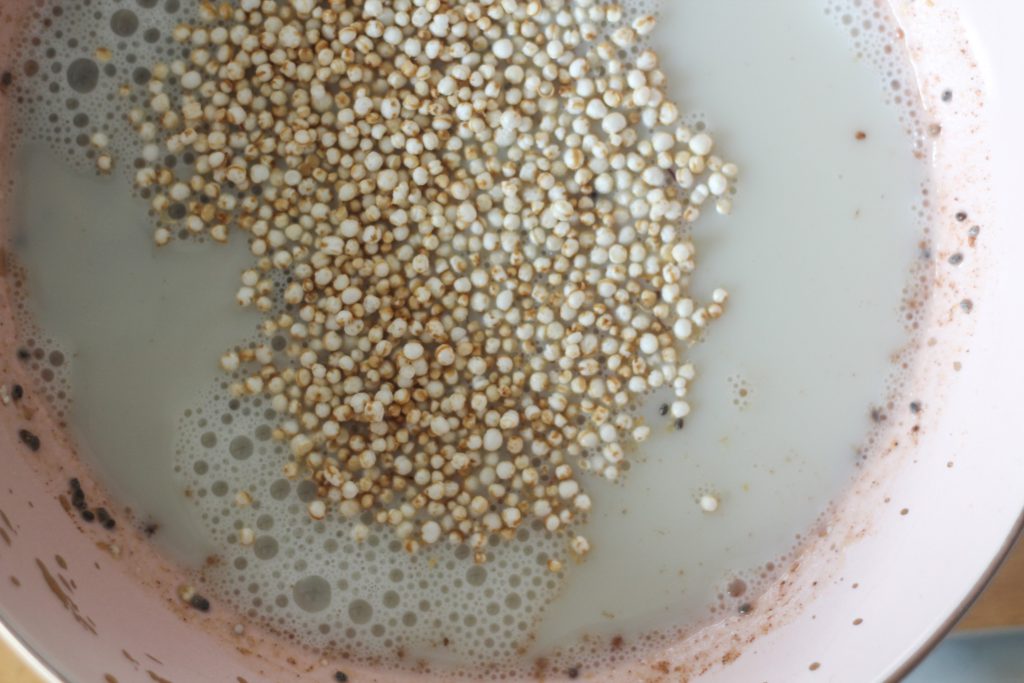 We eindigen weer met een bakje havermout dat ik een uurtje in de koelkast heb laten staan en daarna heb getopt met extra havermelk en quinoa puffs!
Wat is voor jou nou écht een hartverwarmende maaltijd in oktober?
Bewaar, Like, Tweet of Pin!