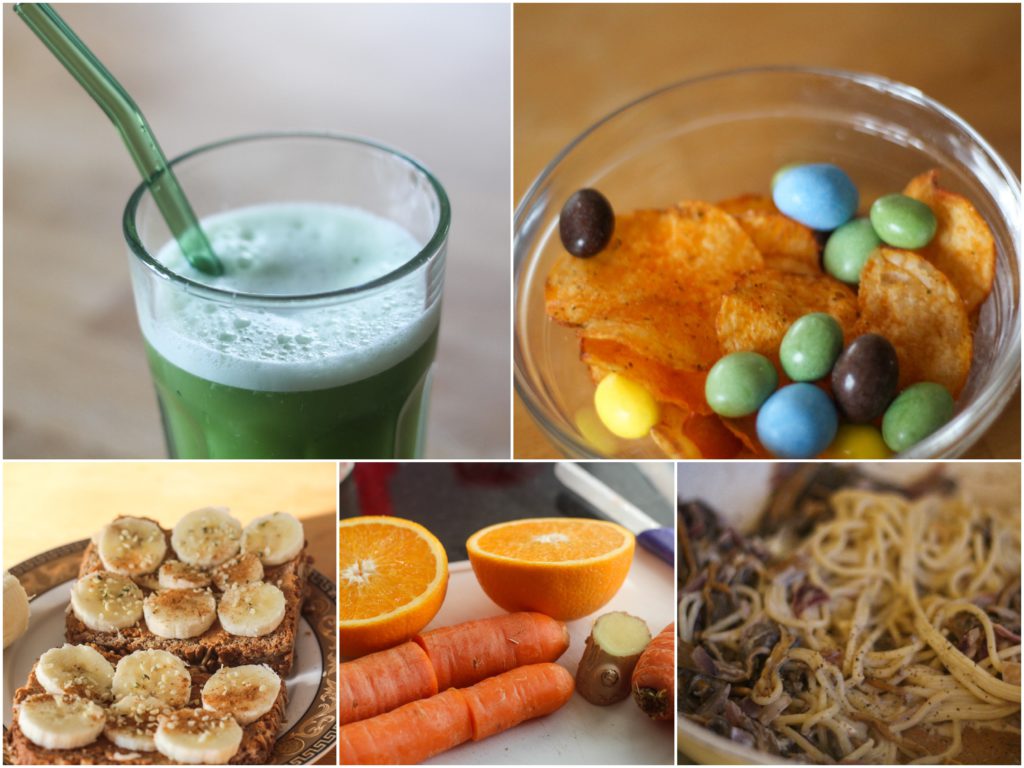 Hallo nieuwe week, hallo nieuw voedingsdagboek bomvol.. van alles. Ja, van alles eigenlijk. Van chips en (nep) M&M's tot een geïmproviseerde spaghetti en de nodige broodjes met kaas, pindakaas en/of banaan als beleg.
Van alles dus, op naar het voedingsdagboek!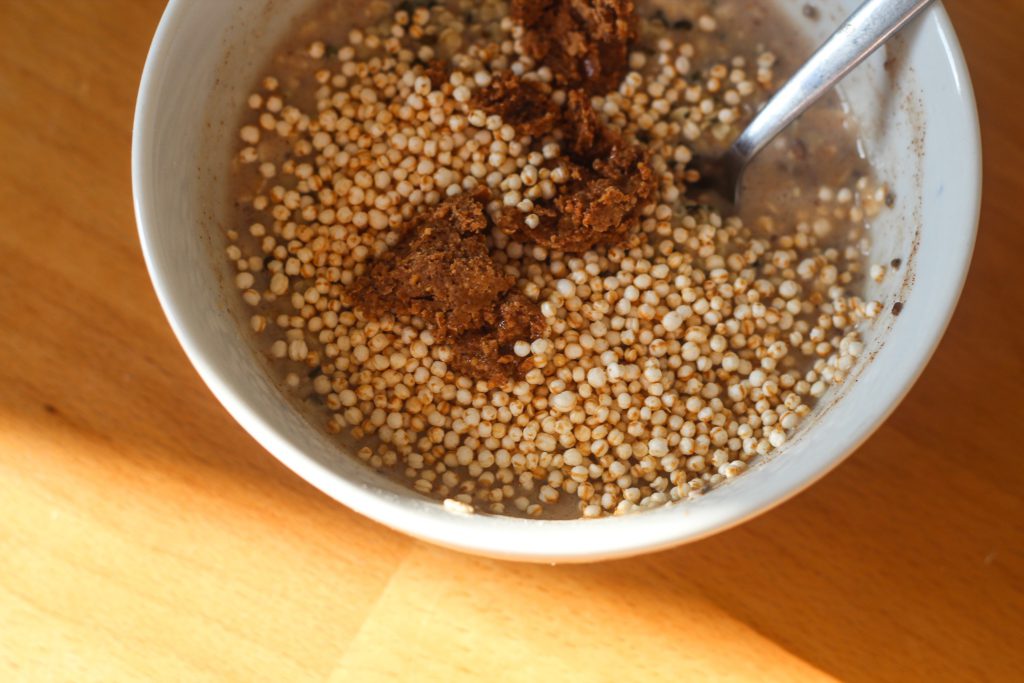 Havermout met wat vegan eiwitpoeder, quinoa puffs en pindakaas.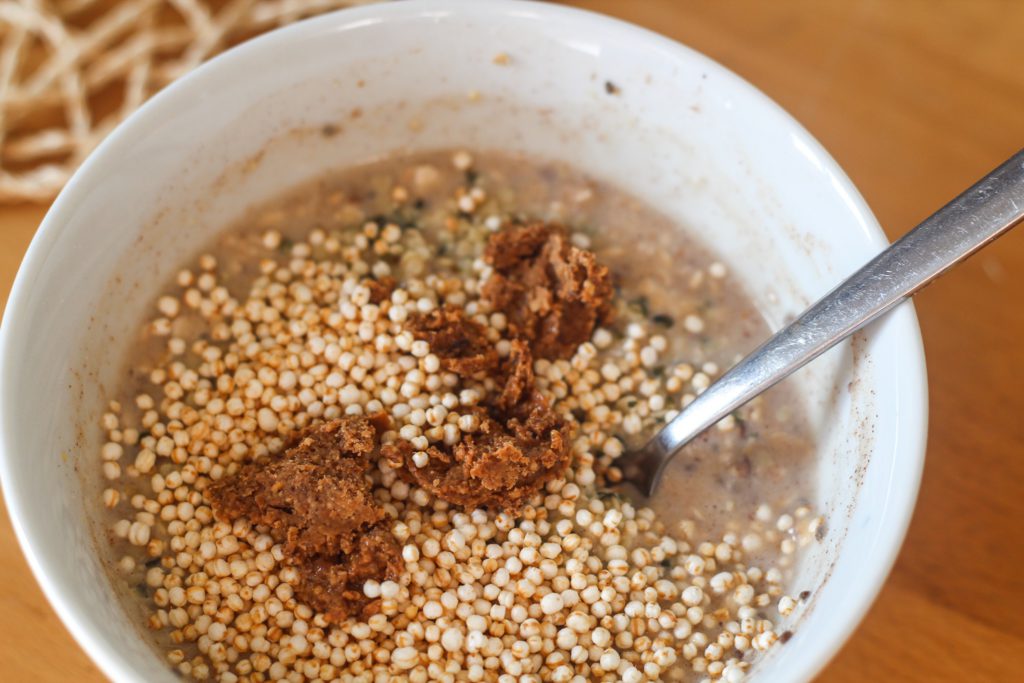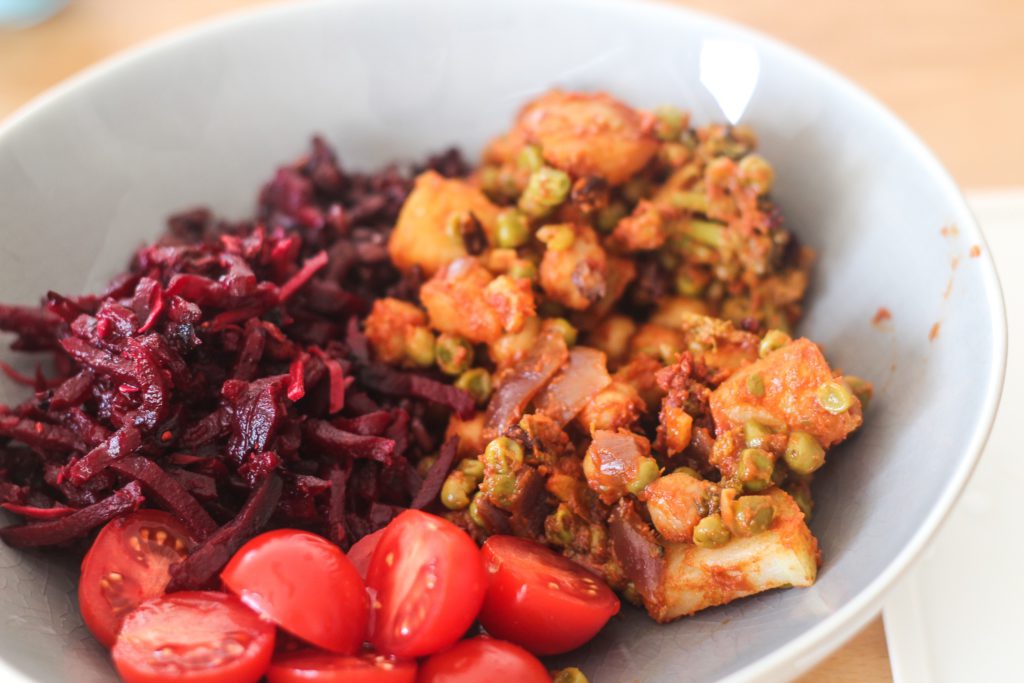 Een beetje samen gegooide maaltijd. Cherry tomaten, gefermenteerde biet en gojibes (van de EkoPlaza) en een vegan curry van de dag ervoor.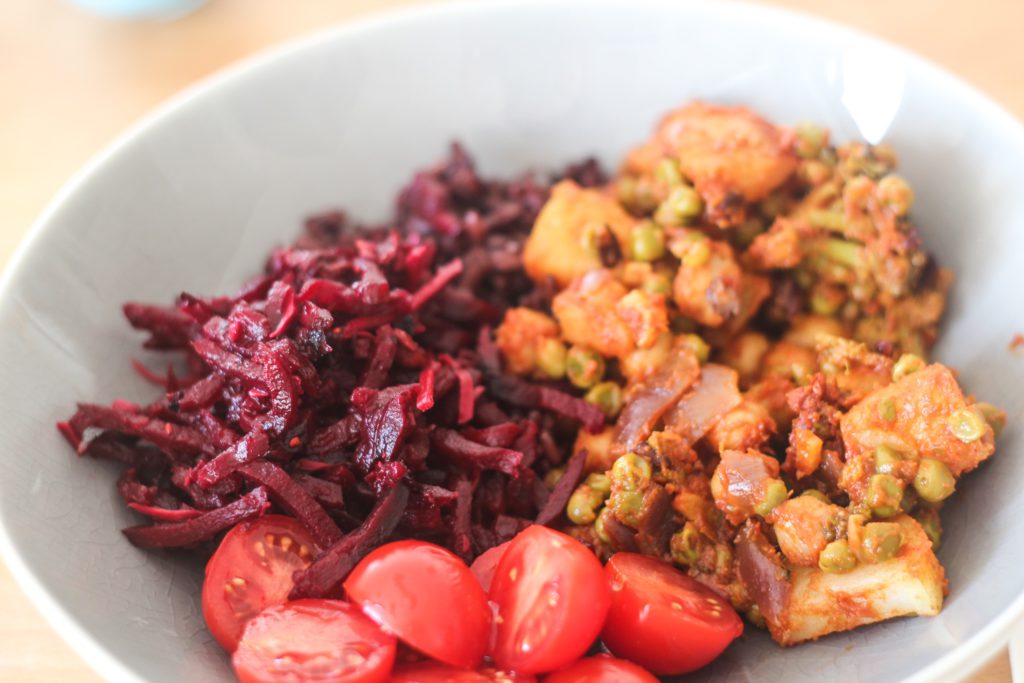 Simpel, snel en lekker!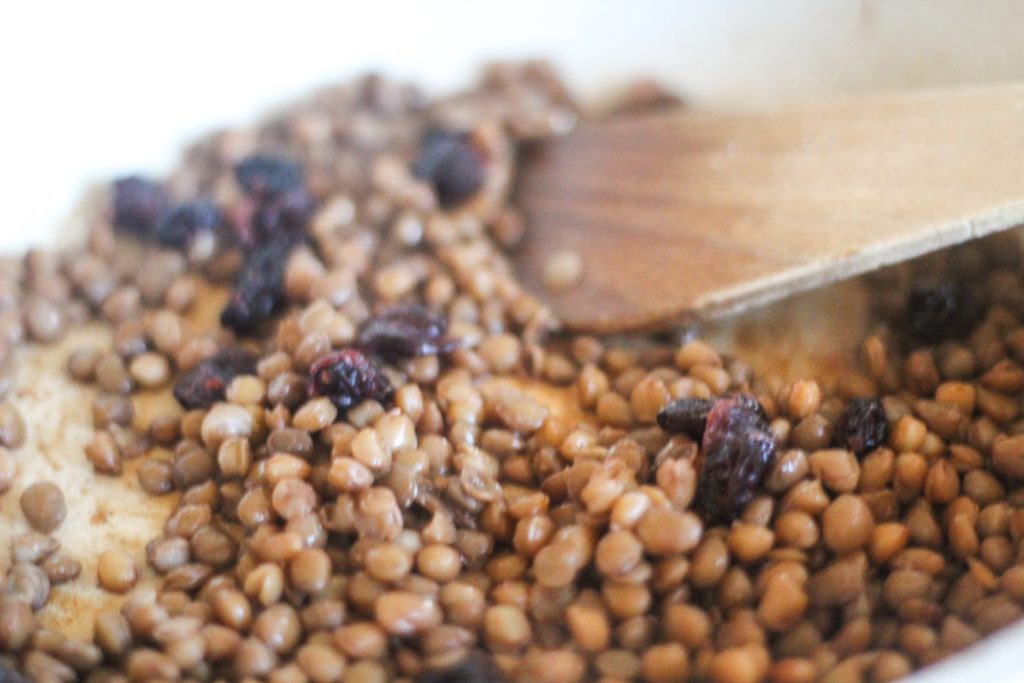 We hadden niet heel veel meer in huis, dus heb ik het moeten doen met wat ingeblikt voedsel en voedsel uit zakjes zoals linzen en cranberry's. Werd uiteindelijk toch nog erg lekker!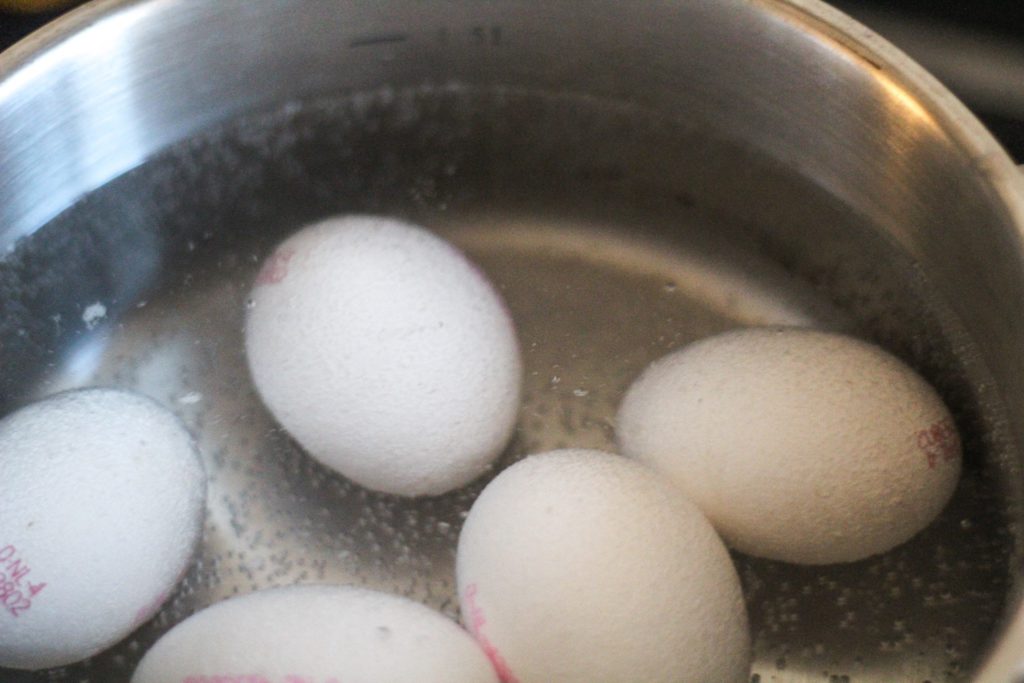 Ik moet 12 eieren op de één of andere manier op zien te krijgen in een paar dagen voordat ik naar New York vlieg (als je dit leest, ben ik in New York) want Boy lust geen eieren. Dat wordt nog een flinke klus. Alvast een paar koken helpt al!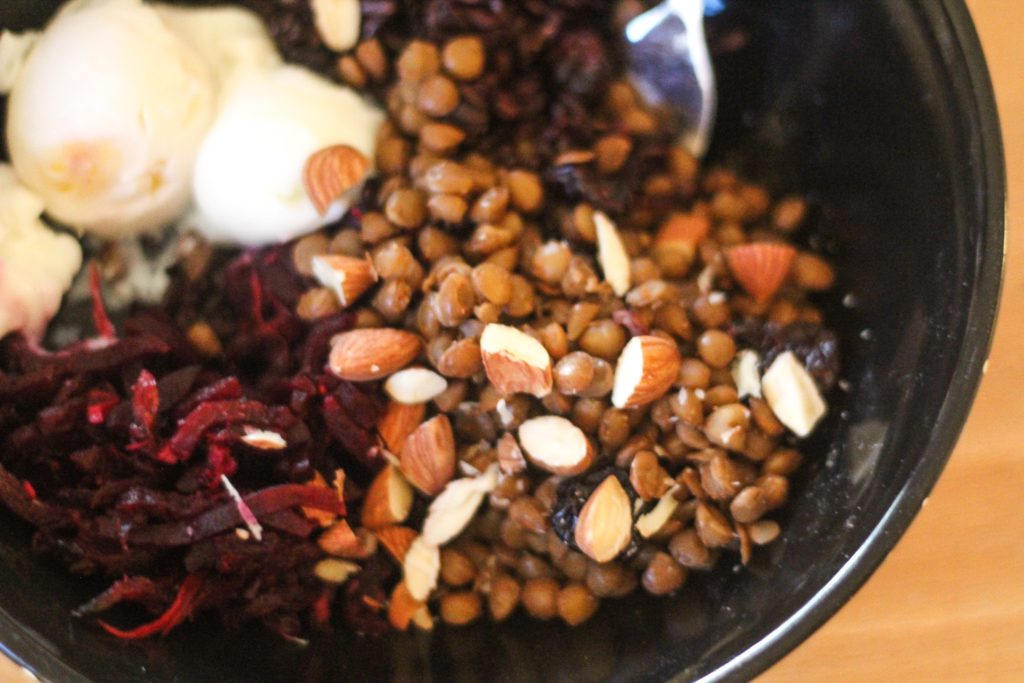 Een gekookt ei, linzen met cranberry's en gehakte amandelen en de gefermenteerde bieten en gojibessen. Ook weer vreemd, maar heerlijk.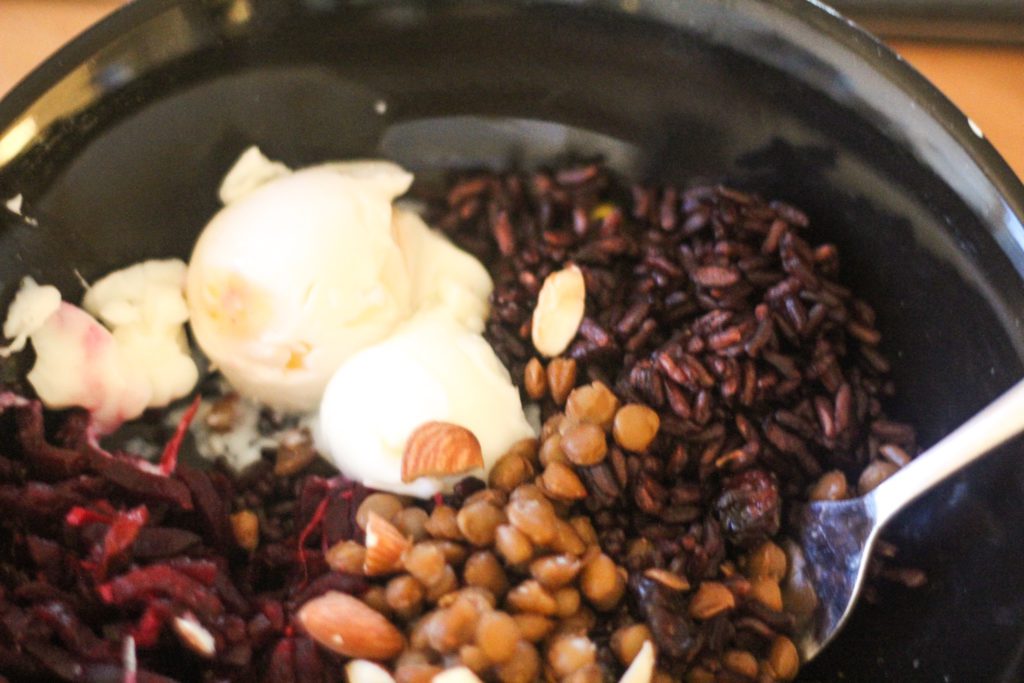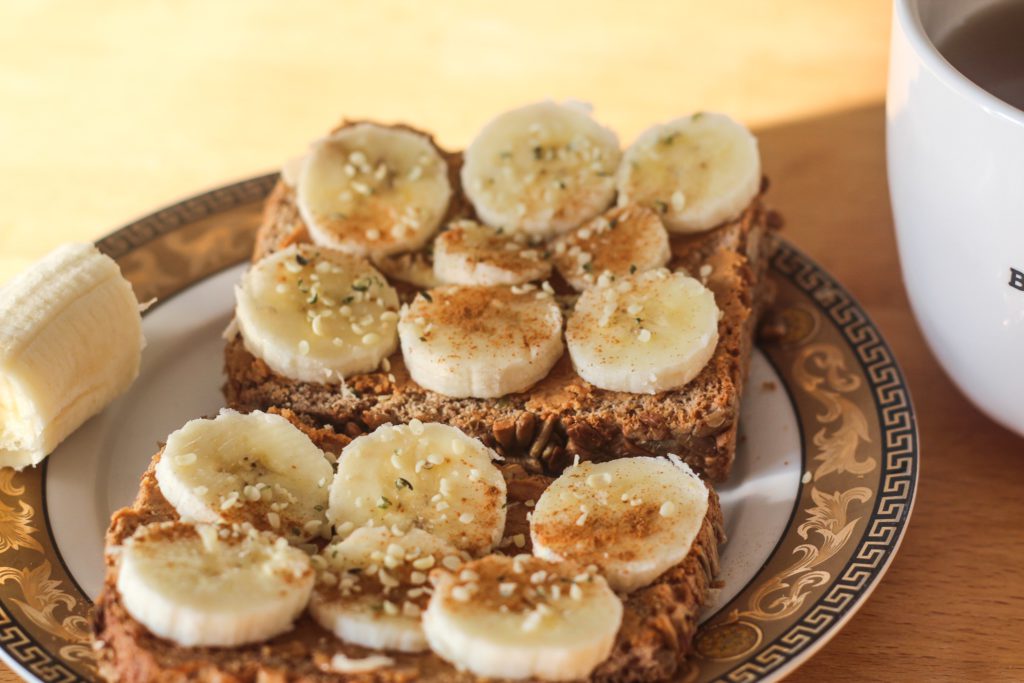 Broodjes met pindakaas, banaan, kaneel en hennepzaad met een kop thee.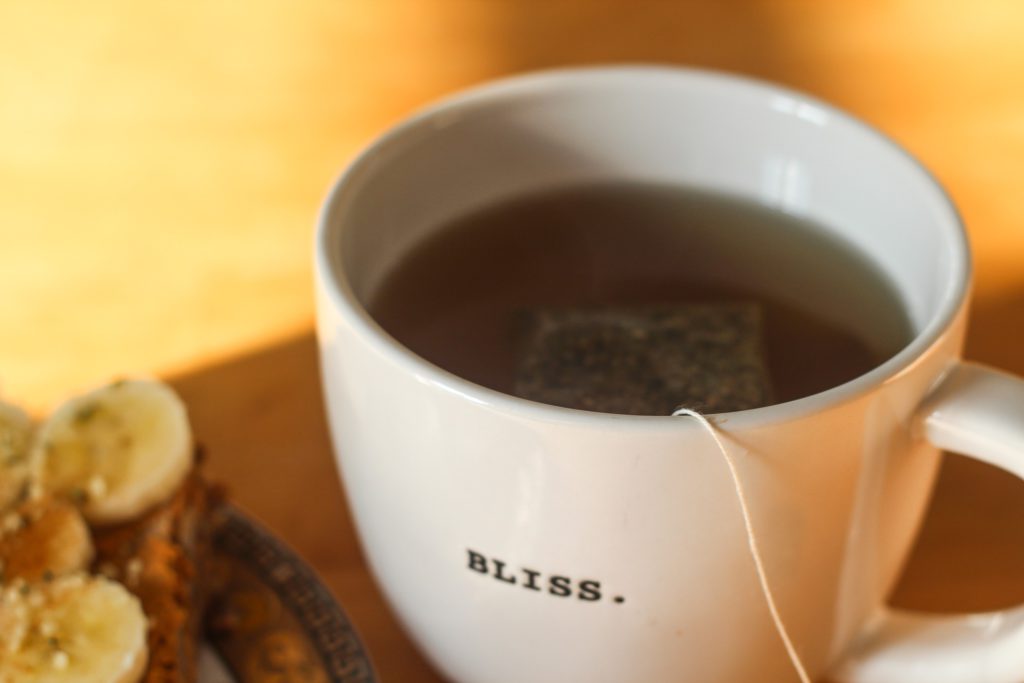 Heerlijk ontbijt!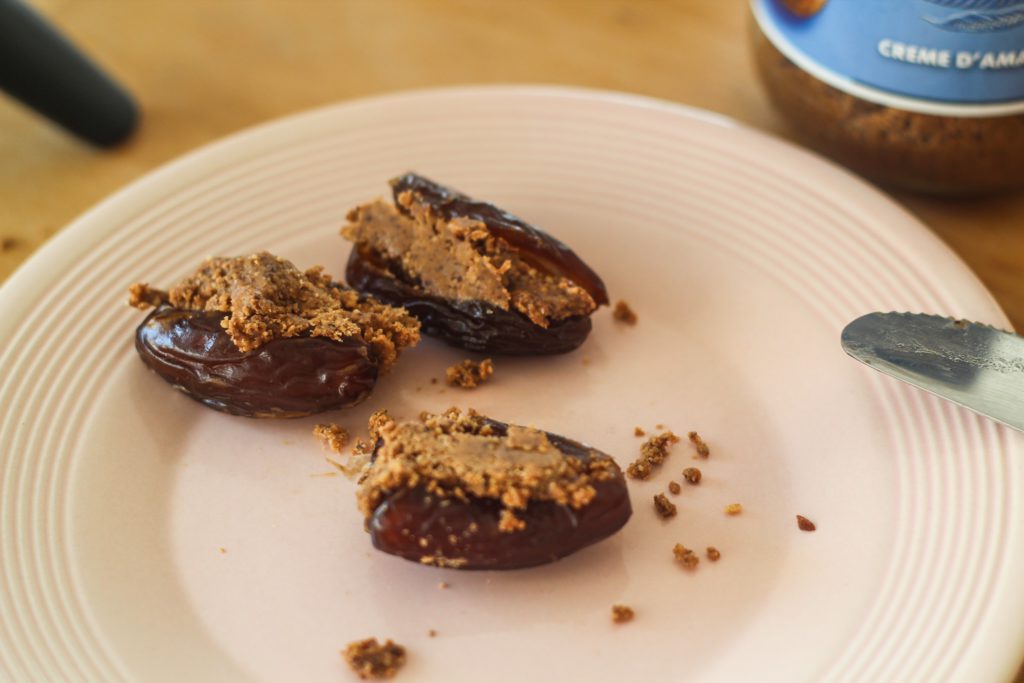 Snacken op drie dadels met amandelpasta. De laatste restjes amandelpasta zijn vaak wat hard (ook met pindakaas). Daarom vind ik het makkelijker eten als ik dat ergens 'in kan stoppen' in plaats van 'op moet smeren'. Smeren gaat amper bij deze laatste beetjes.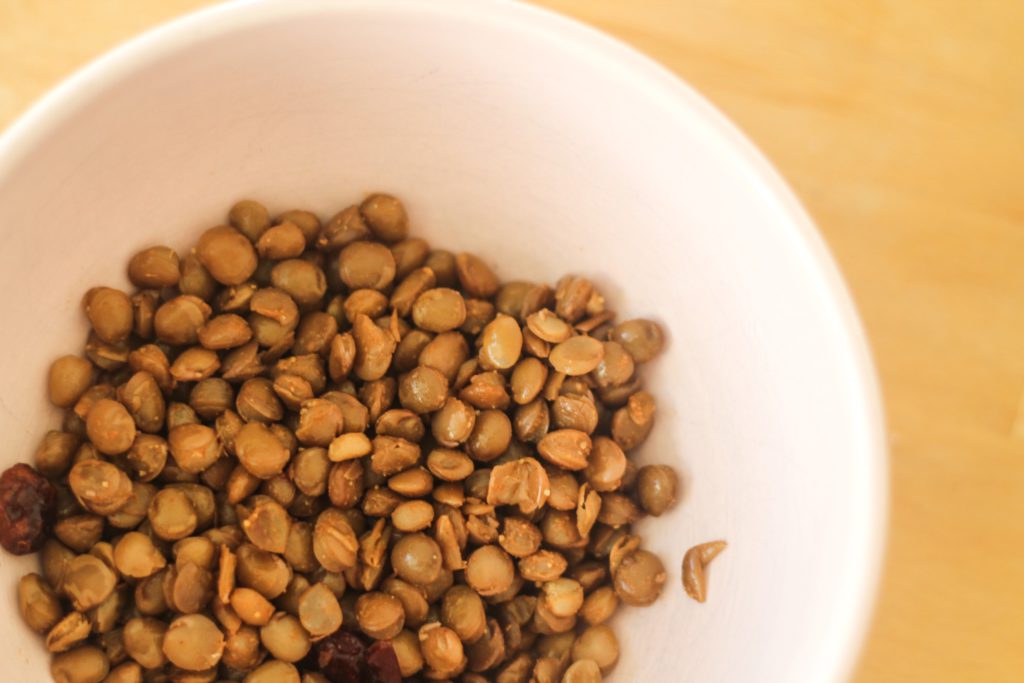 Klein restje linzen met cranberry's van de avond ervoor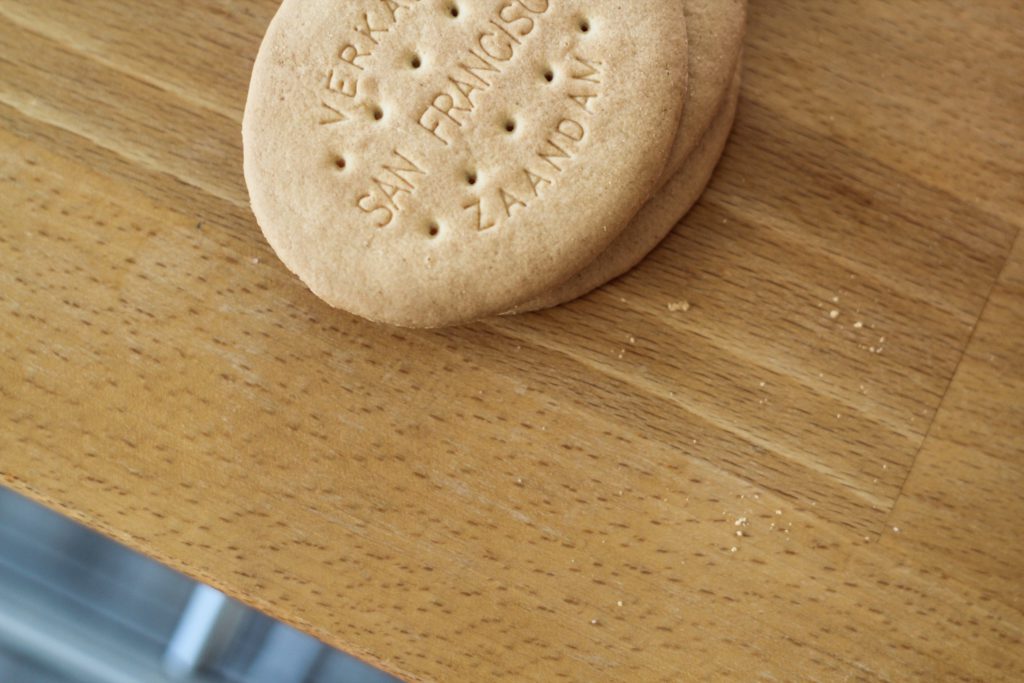 En drie San Francisco koekjes als snack! Hierna at ik nog twee koekjes 😉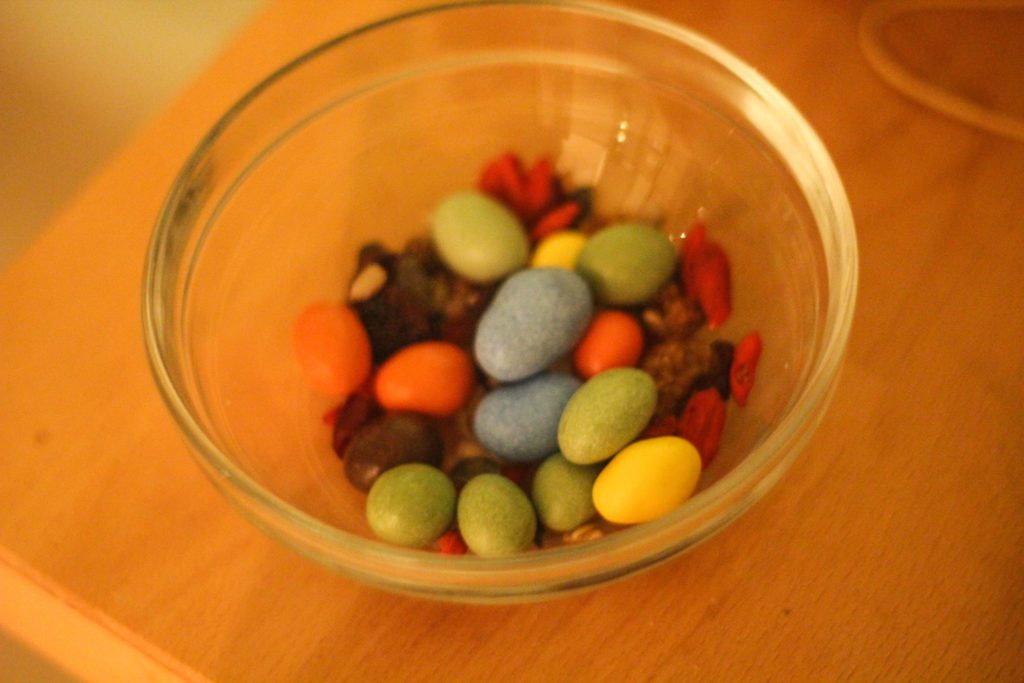 Hele lekkere trek in de avond: nep m&m's van de Lidl en wat noten en zaden mix erbij.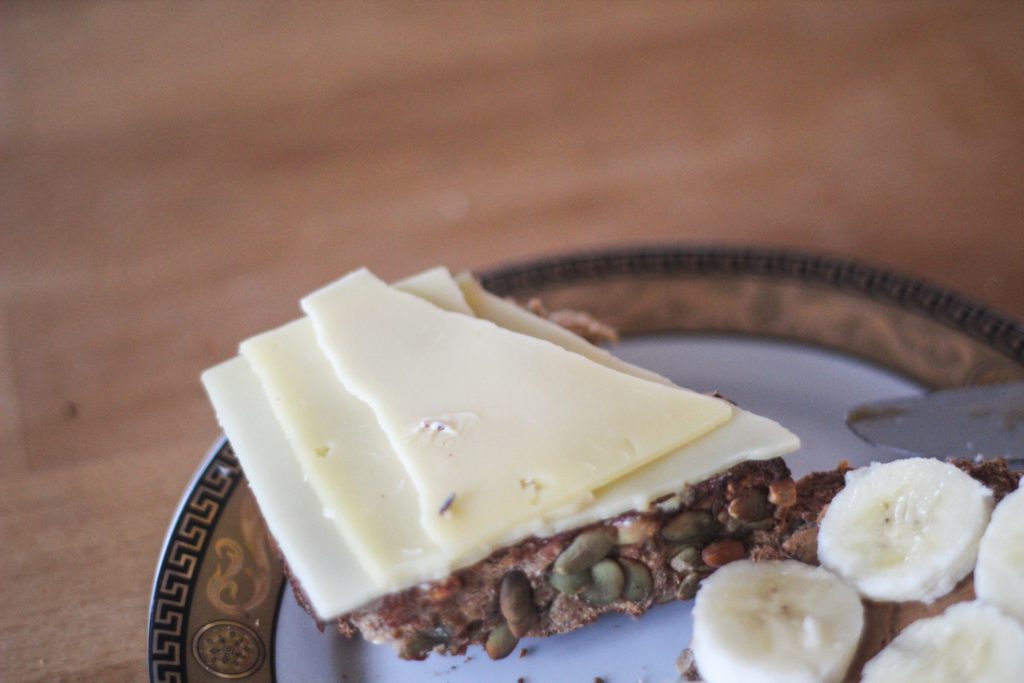 Een broodje kaas en een broodje pindakaas met banaan.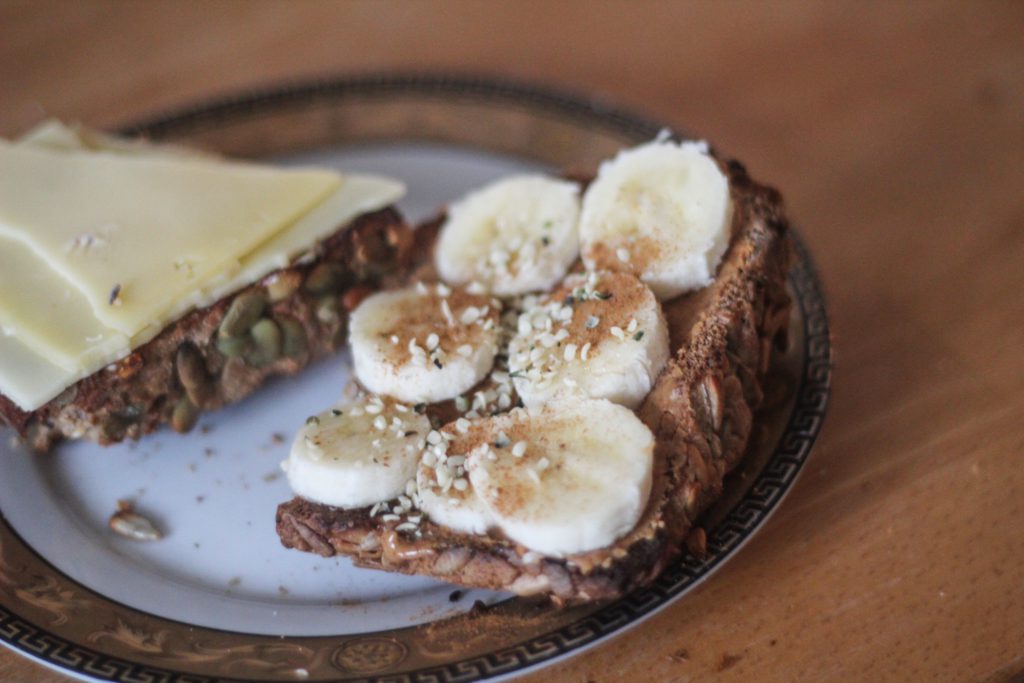 Daar gaat natuurlijk even kaneel en hennepzaad overheen: kleine moeite, toch?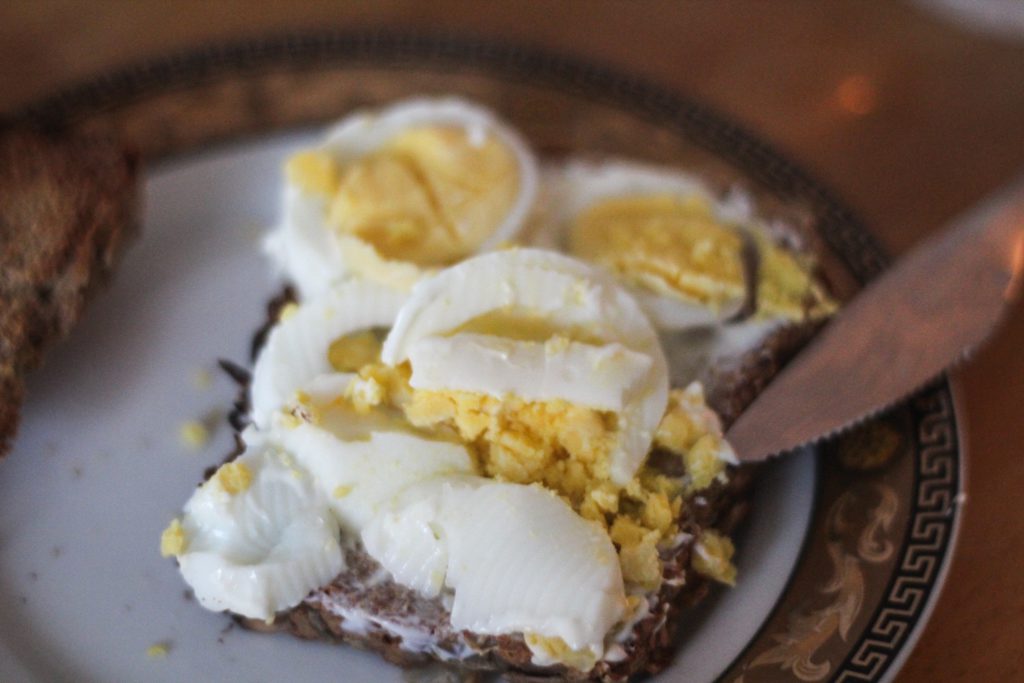 We blijven brood eten! Als je het Foto Dagboek van afgelopen dinsdag hebt gezien, dan weet je hoeveel brood we in huis hadden (door een TooGoodToGo box van STACH die niet helemaal goed was gegaan en we maar alle restjes brood mee kregen..). Brood met zuivelspread en een gekookt ei.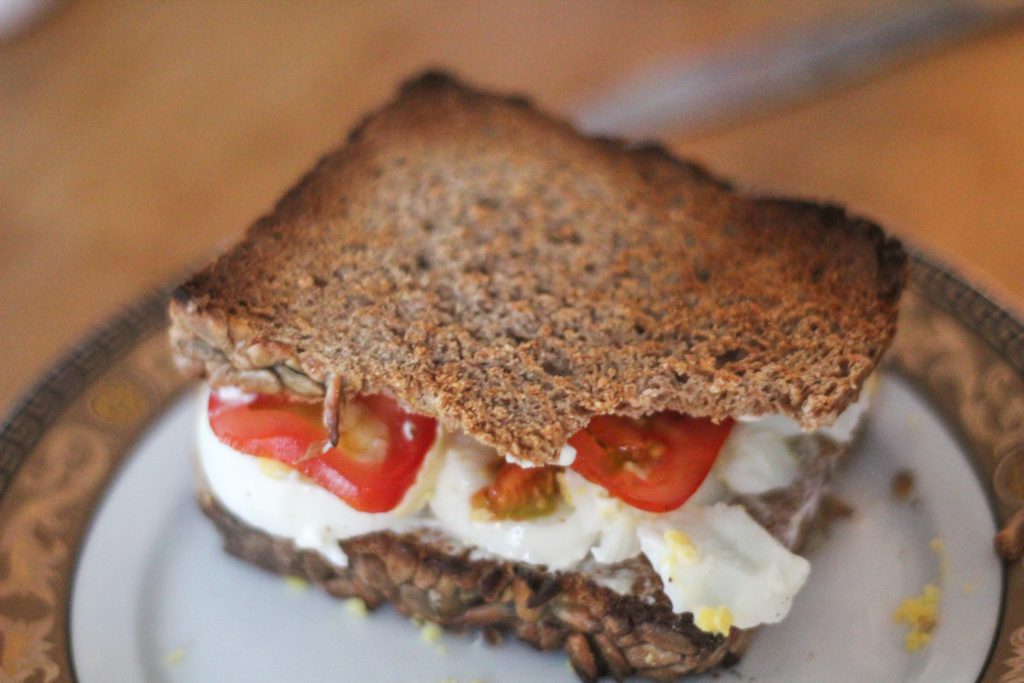 Oja, daar ging nog wat tomaat overheen.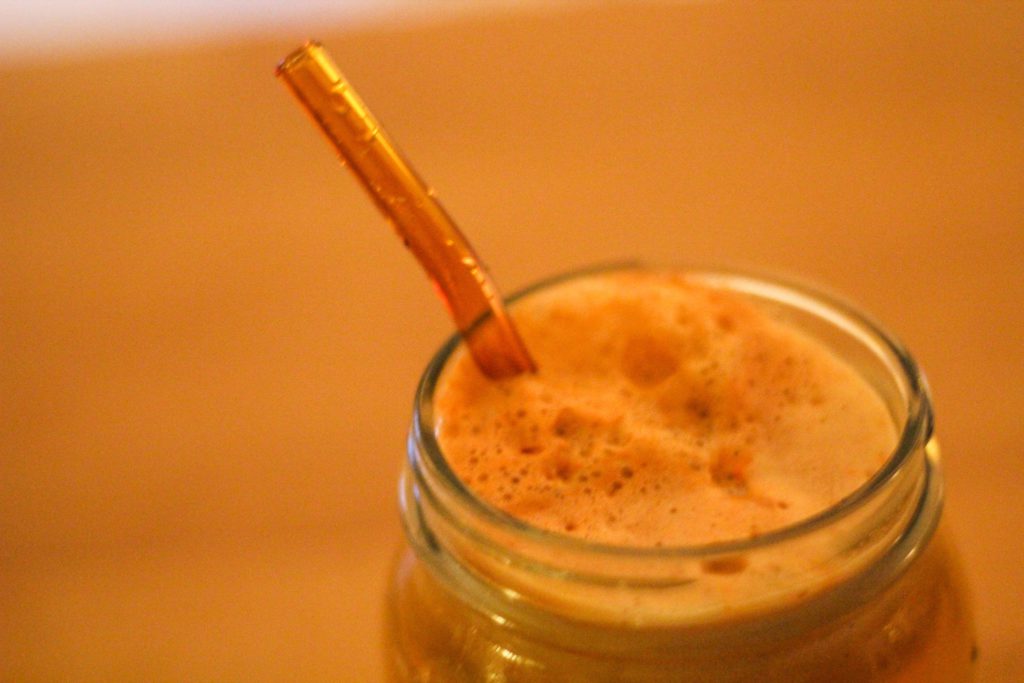 Een flinke beker sap met wortel en selderij uit de juicer. Ik heb sinds kort glazen rietjes in allemaal kleuren! ZO COOL!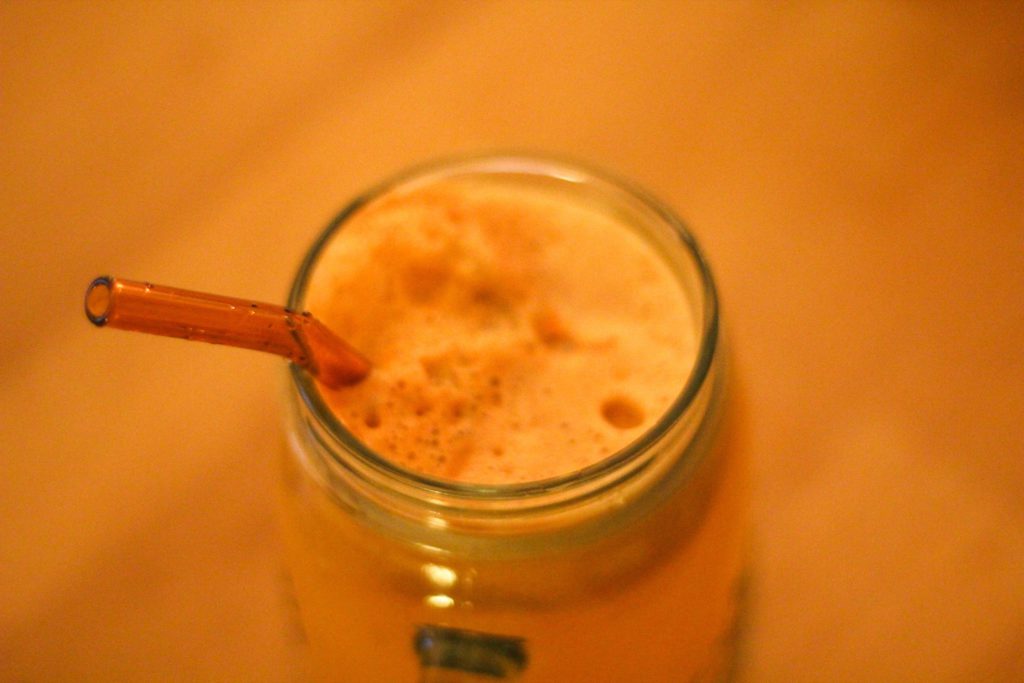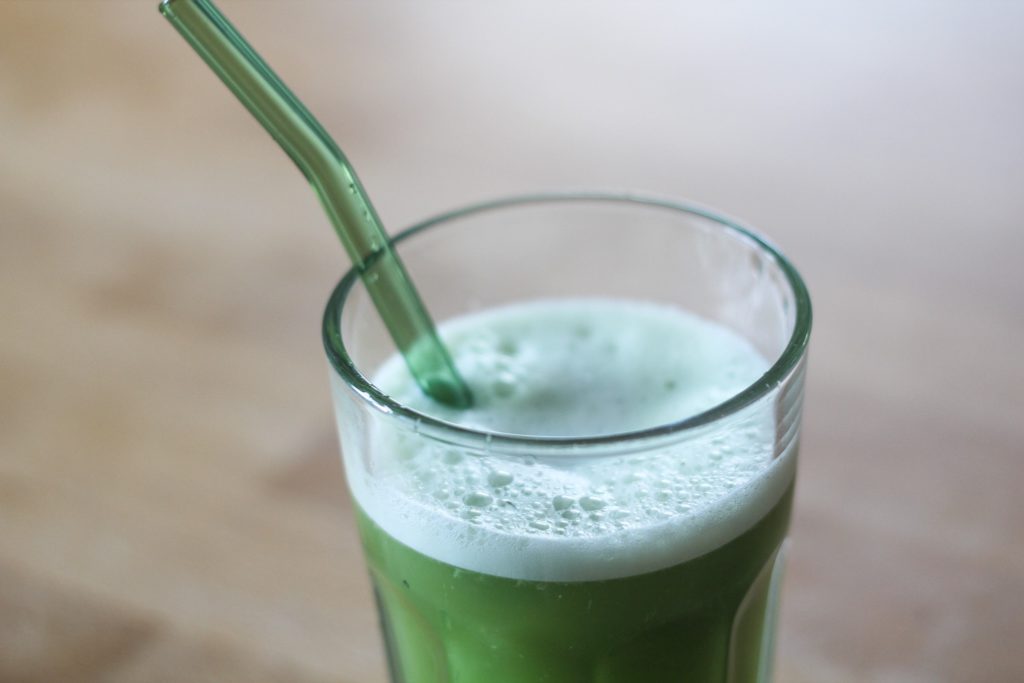 Het maakt het drinken van sapjes enzo best heel leuk 😉 Een groen rietje voor mijn selderijsap in de ochtend.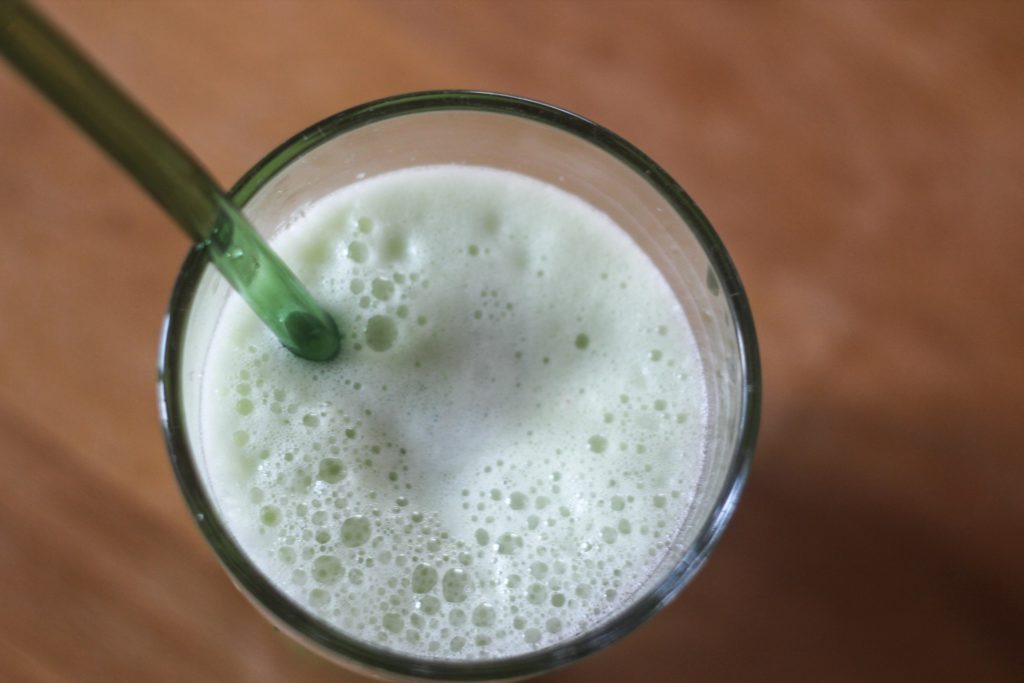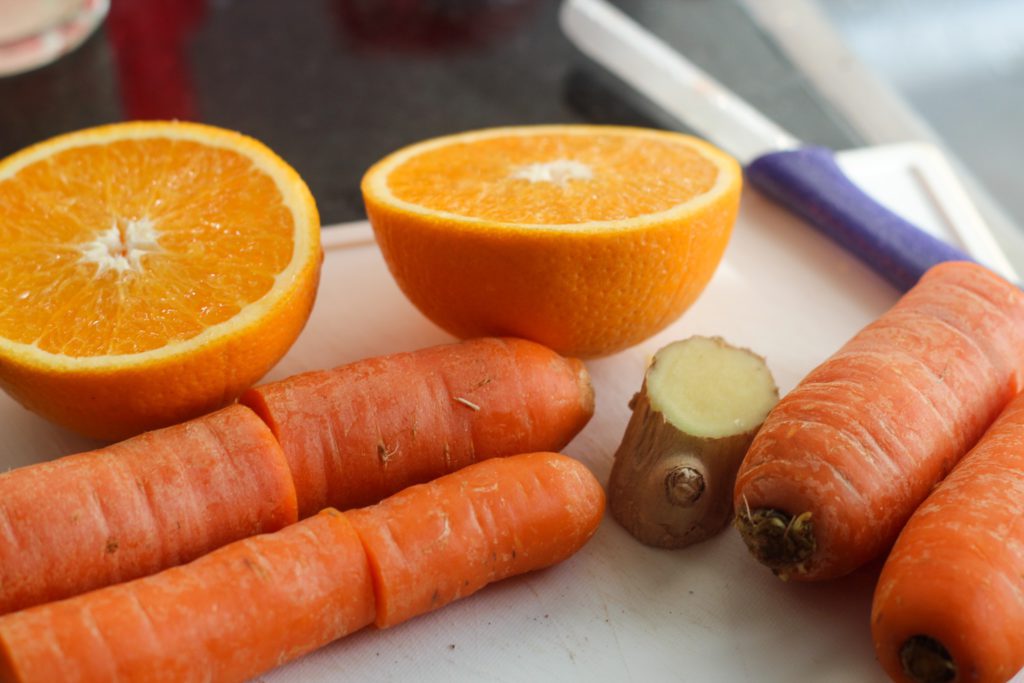 Je ziet het, ik moest even vitamines pompen want ik voelde me een beetje weeïg.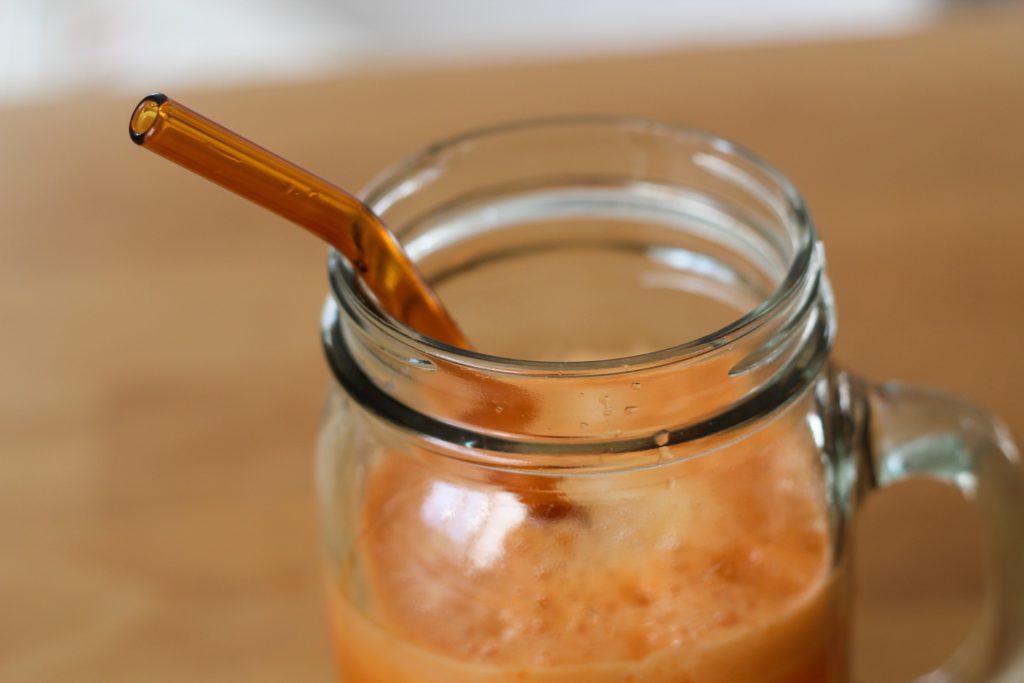 Soms vergeet ik hoe lekker zelfgemaakte sapjes zijn en hoe leuk het is om zelf combinaties te bedenken. Het voelt altijd als een hele klus om de juicer schoon te maken, maar eigenlijk valt het uiteindelijk best mee. Dus bij dezen: de reminder om vaker te juicen!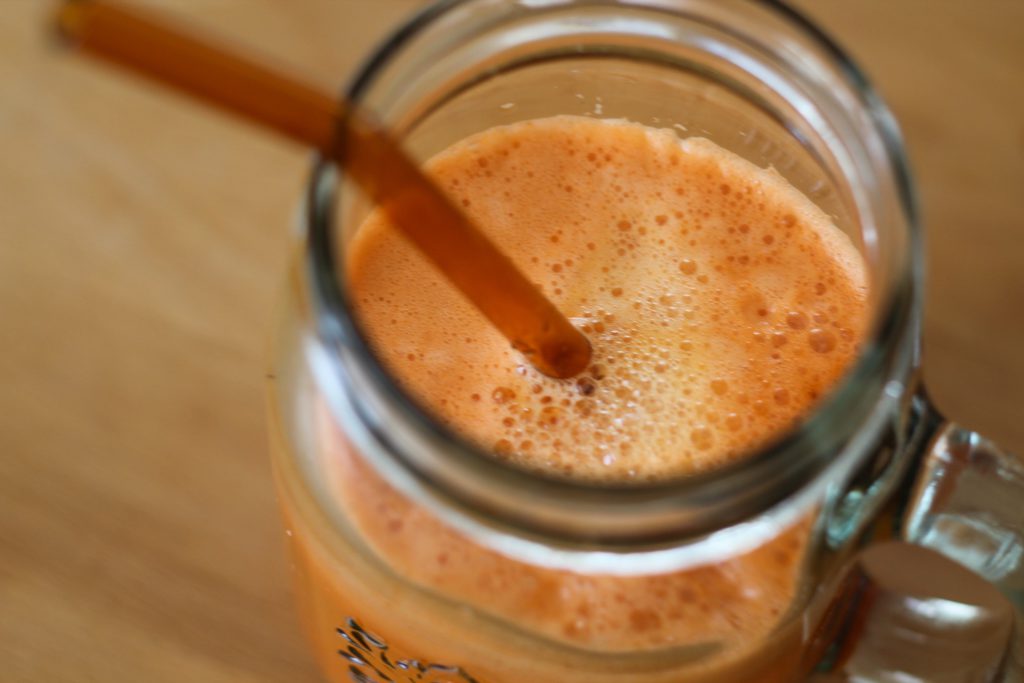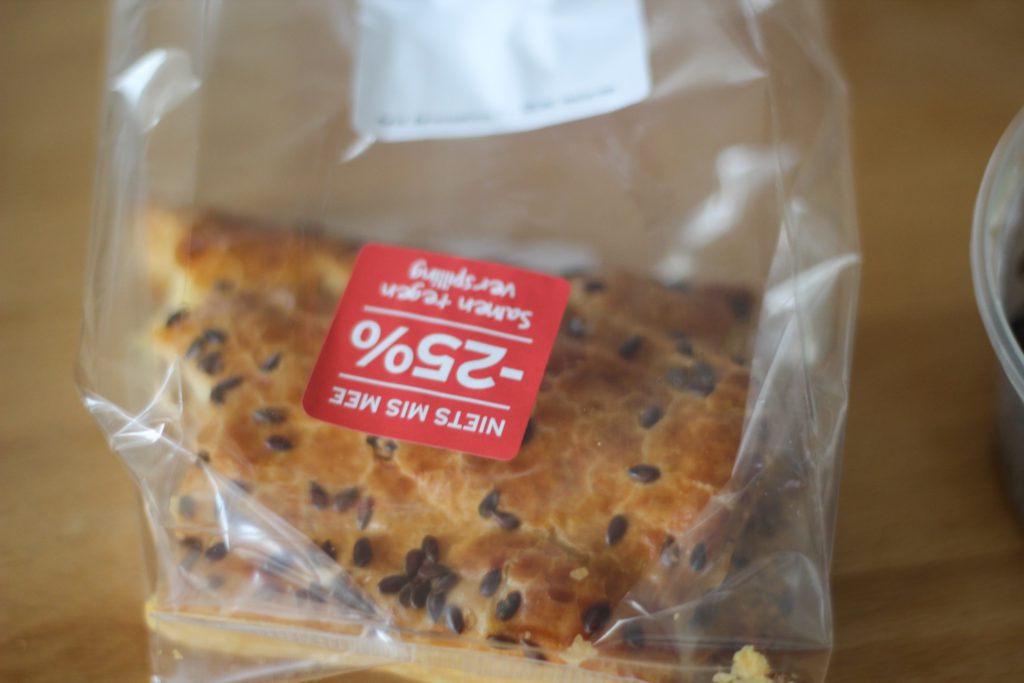 Van de TooGoodToGo box van de Marqt kregen we onder andere dit vega saucijzenbroodje!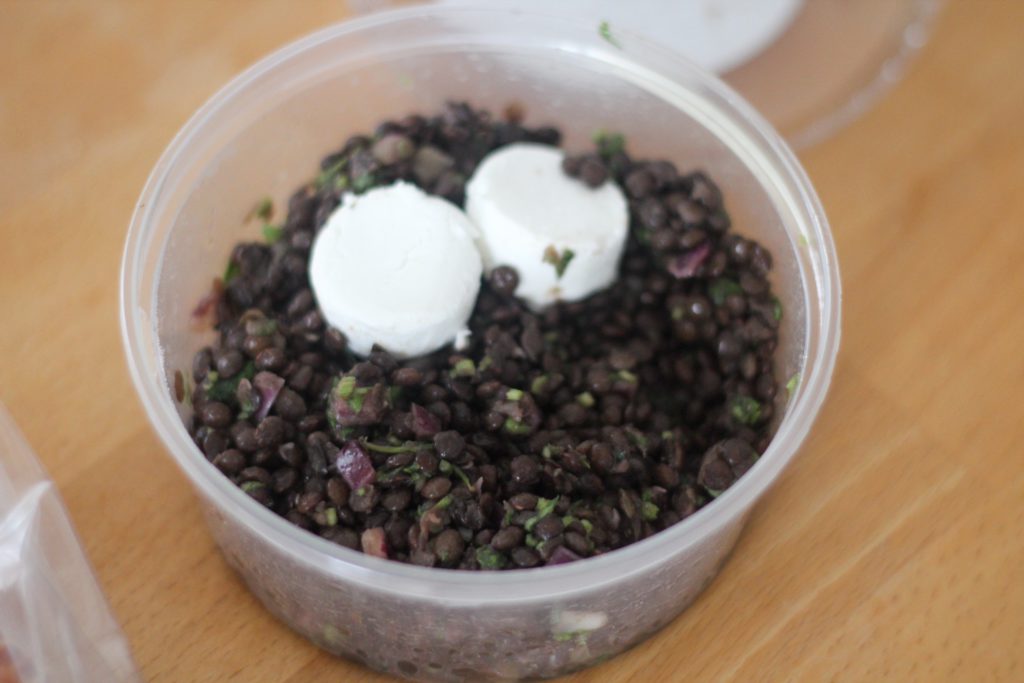 En deze balsamico linzensalade met geitenkaas. Deze heb ik nu al drie keer gehad en ik vind hem heerlijk!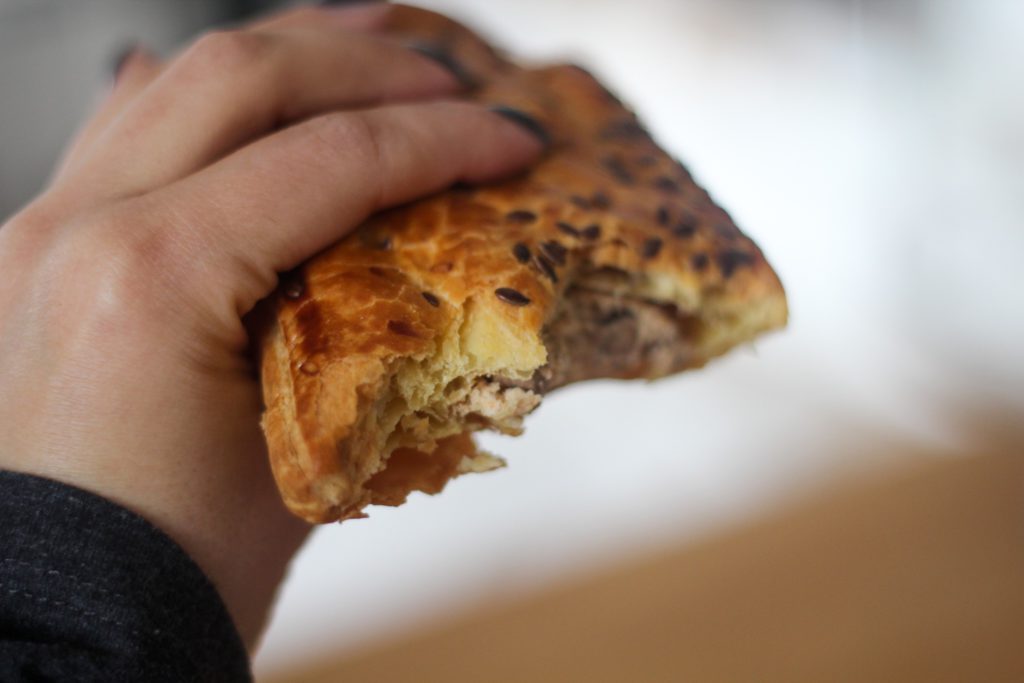 Nomnomnom!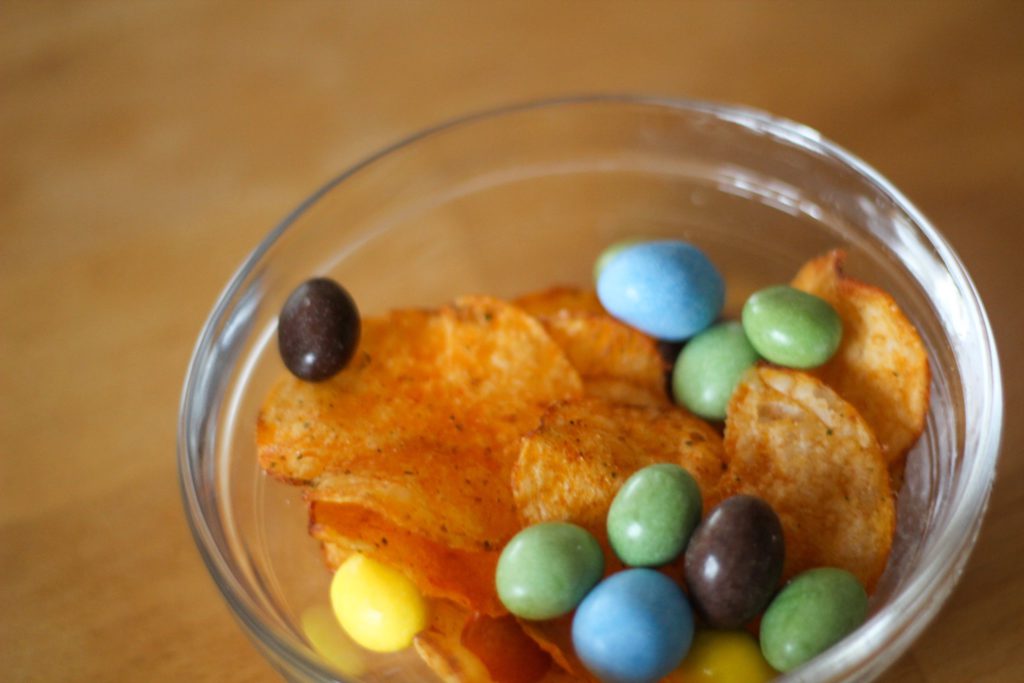 Heerlijke mix dit, als je het mij vraagt 😉 Haha. Sweet Chili Kettle chips van de Lidl en die nep M&M's die nog steeds niet op zijn.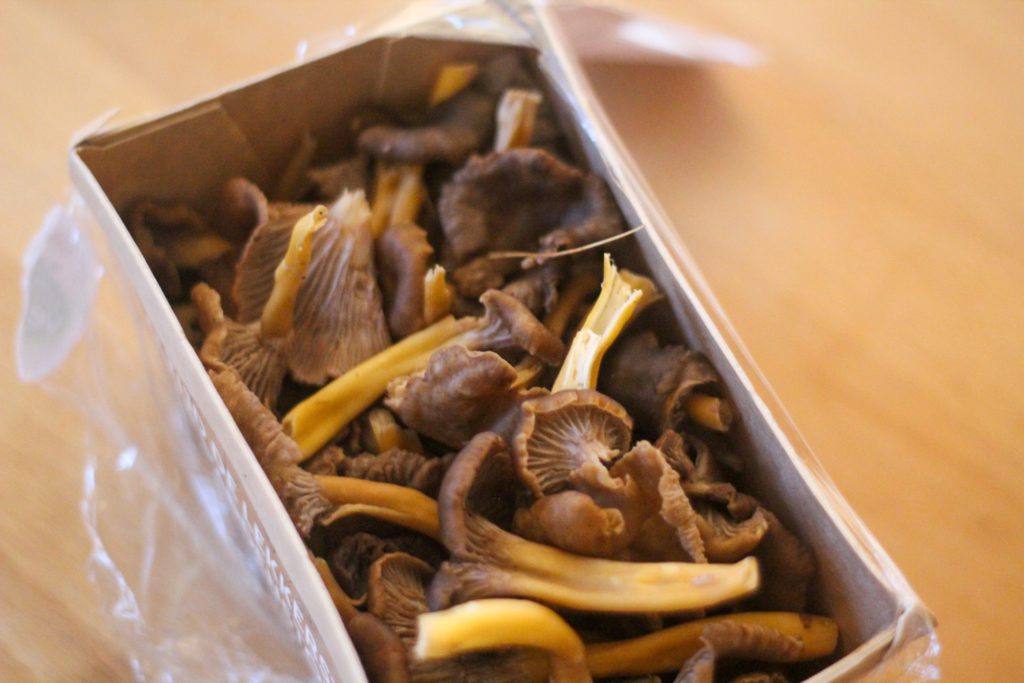 In de TooGoodToGo box van de Marqt zat ook dit bakje met chanterelle! Wild ook nog – dus een extra hoge voedingswaarde. Ik zal hier binnenkort uitgebreid over schrijven! Lees hier alvast wat meer over hun vitamine D gehalte: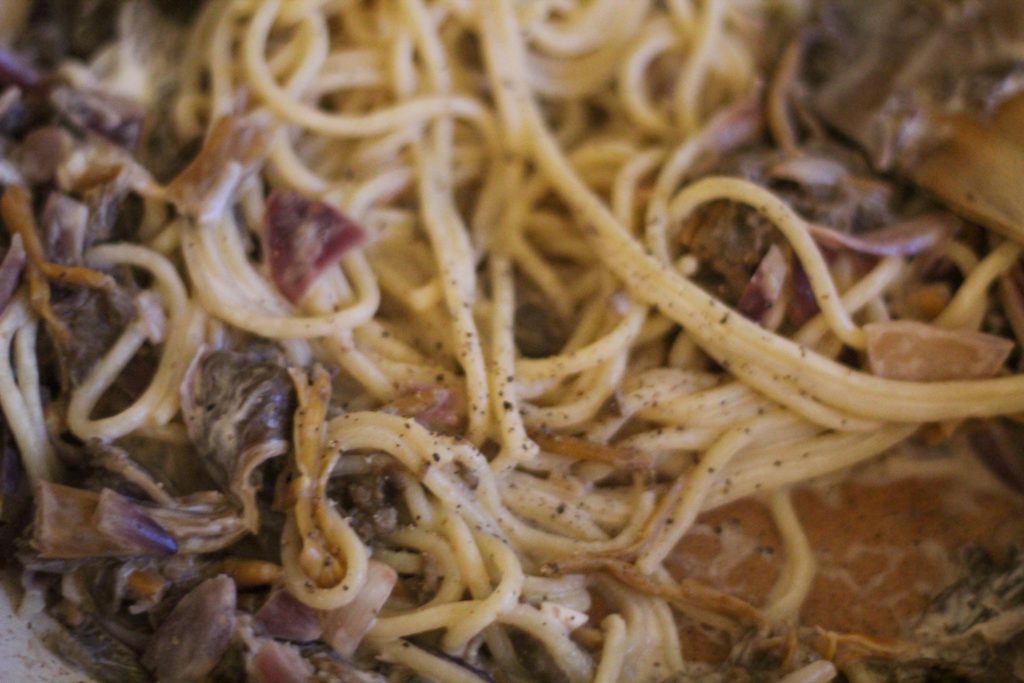 Ook zat er verse spaghetti in de box wat resulteerde in dit geïmproviseerde gerecht: ui, knoflook, chanterelle, pasta, crème fraîche, zuivelspread, peper, zout en truffelolie.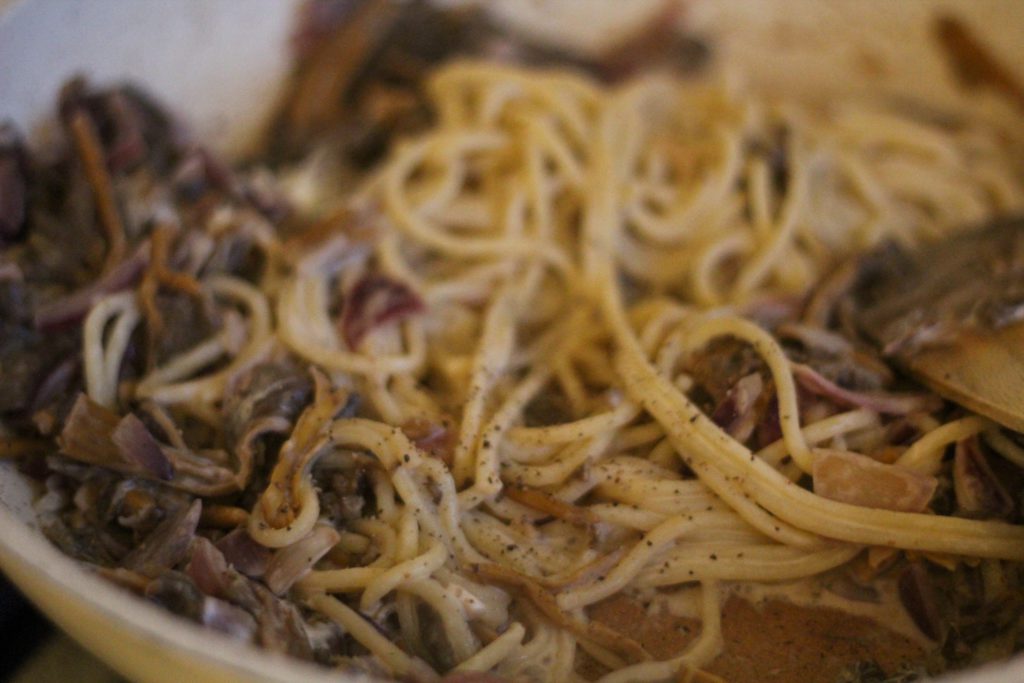 Het was zo verrassend lekker geworden! Helaas lust Boy geen champignons, dus ik kon het niet delen met hem.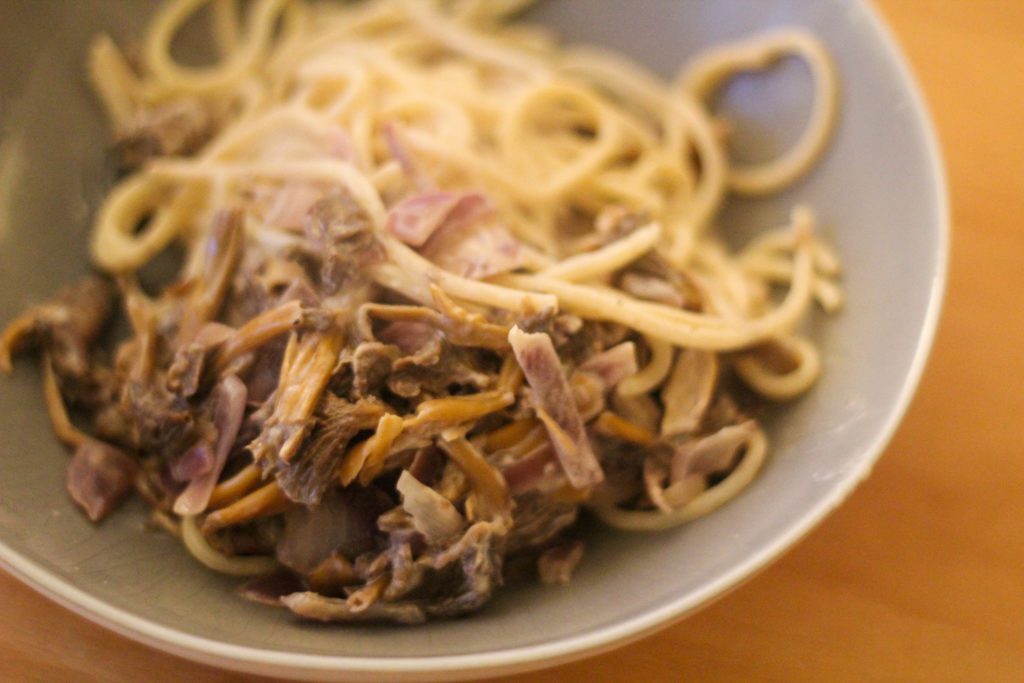 Ach, dan is alles maar voor mij! Haha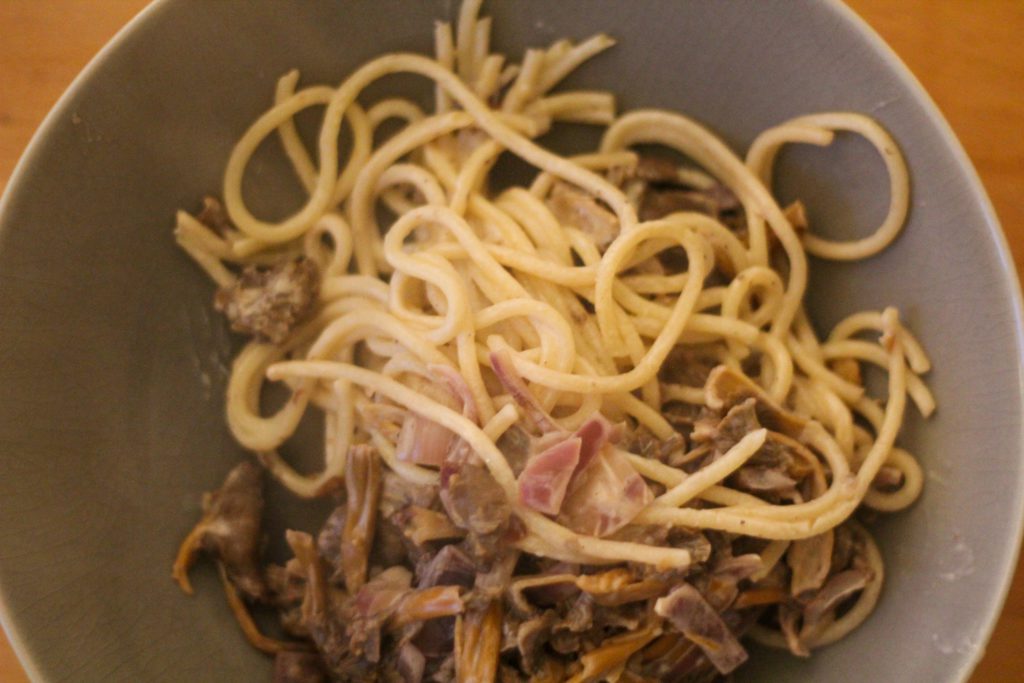 En met deze geïmproviseerde maaltijd sluit ik het voedingsdagboek van vandaag af! Volgende week zal ik delen wat ik in New York allemaal (in mn eentje) heb gegeten – terwijl ik dit typ ben ik zelf al heel benieuwd haha!
Bewaar, Like, Tweet of Pin!