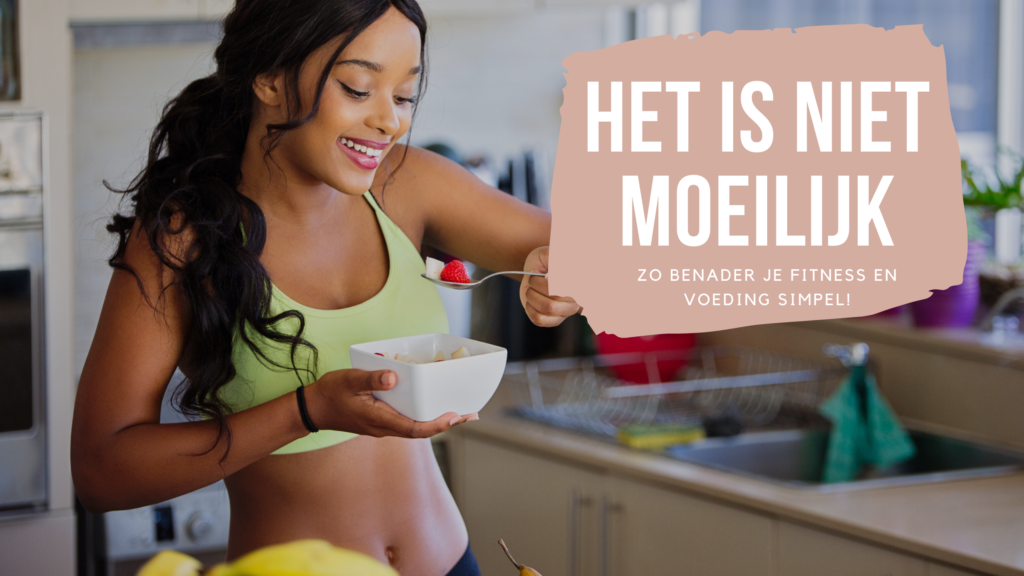 Vorige week gaf ik je 5 tips om je fitness en voeding niet onnodig gecompliceerd te maken. Er is zóveel informatie te vinden tegenwoordig waardoor we soms echt niet meer weten waar we onze aandacht aan moeten besteden. Wat is belangrijk en wat doet er niet zo toe? Toen ik dat artikel schreef voelde het nog niet het eind, er zat nog meer in wat ik wilde overbrengen en hopelijk doet dit artikel daar goed aan: deel 2 dus!
Tips om het allemaal lekker simpel en effectief te houden!
1. Je hoeft niet van elk deel van je lichaam te houden
Er is niemand die 100% van elk deel van zijn/haar lichaam houdt en als dat wel zo is: geweldig voor hem/haar! Realiseer je dat wanneer je dit accepteert er een enorme last van je schouders kan vallen doordat je nu niet meer hoeft te streven naar het complete plaatje waar je 100% van gaat houden. Het is oké om niet tevreden te zijn met elk deel, zo hoef je ook niet de druk te voelen om constant maar te moeten werken aan die delen die je niet leuk vindt aan jezelf.
Misschien is het een beter idee om een neutraal gevoel te krijgen bij de lichaamsdelen die je niet tof vindt en ze te zien voor de functie die ze hebben in plaats van hoe ze eruit zien. Ons lichaam is zoveel meer dan enkel een uiterlijke vorm, het doet van alles voor je zonder dat je het door hebt (en waardeert). De focus te verleggen op wat dat lichaamsdeel wat je zo stom vindt doet in plaats van eruit ziet, kan een hoop verlichten.
2. Kies ervoor om sterker te worden
Nee, je wordt heus niet ineens een bodybuilder – sterker nog, dat is nog verrekt lastig ook! Sterker worden kan ook zonder breder of 'groter' te worden en wanneer je je daarop begint te focussen heb je een direct doel om je mee bezig te houden. Je zult namelijk vrij direct (na 1-2 keer) al merken dat je bepaalde oefeningen beter kunt doen dan de vorige keer. In tegenstelling tot het veranderen van je lichaamsvorm wat niet na 1-2 keer zichtbaar is. Je taille-omtrek zal niet ineens verandert zijn sinds eergisteren, maar je uithoudingsvermogen of je kracht wél. Er gebeurt zoveel positiefs als je je focust op het sterker worden, je zult veel eerder plezier vinden in je workouts waardoor het iets wordt voor de lange termijn. En die uiterlijke resultaten? Die zullen vanzelf meeveranderen. Win-win dus!
3. Medisch advies niet van je Personal Trainer
Er zitten een hoop disclaimers vast aan deze uitspraak, je zult ze vast kunnen invullen. Je personal trainer kan heel ervaren zijn, hij/zij kan een cursus hebben gedaan of gewoon ontzettend veel mensen positief hebben kunnen helpen met adviezen die in principe buiten zijn vakgebied liggen. Daarom is het verstandig om medisch advies, zoals dat over je bloedwaardes of hormonen, aan de persoon over te laten met een erkend diploma. Onze lichamen zijn (gelukkig) uniek, wat betekent dat het advies ook uniek dient te zijn. Probeer het verschil te herkennen in de verschillende experts en wat ze voor je kunnen betekenen. Neem niet zomaar alles aan van iedereen met een mening of een persoonlijke ervaring.
4. Wat ervoor nodig is
Sommige vrouwen zullen misschien wel heel slank willen zijn, maar wanneer ze realiseren (en voelen) wat ervoor nodig is om die lichaamsvorm te behouden realiseren ze waarschijnlijk dat het enige dat ze willen is om zich goed te voelen in hun vel. Om zich sterk en gezond te voelen in hun lichaam waardoor ze focus en energie hebben om andere doelen in het leven te bereiken (buiten fitness en voeding om). Je wilt dat je lichaam jou dient in plaats van andersom. Hierdoor zal je fitness en voeding het behalen van je andere doelen in het leven alleen maar ondersteunen.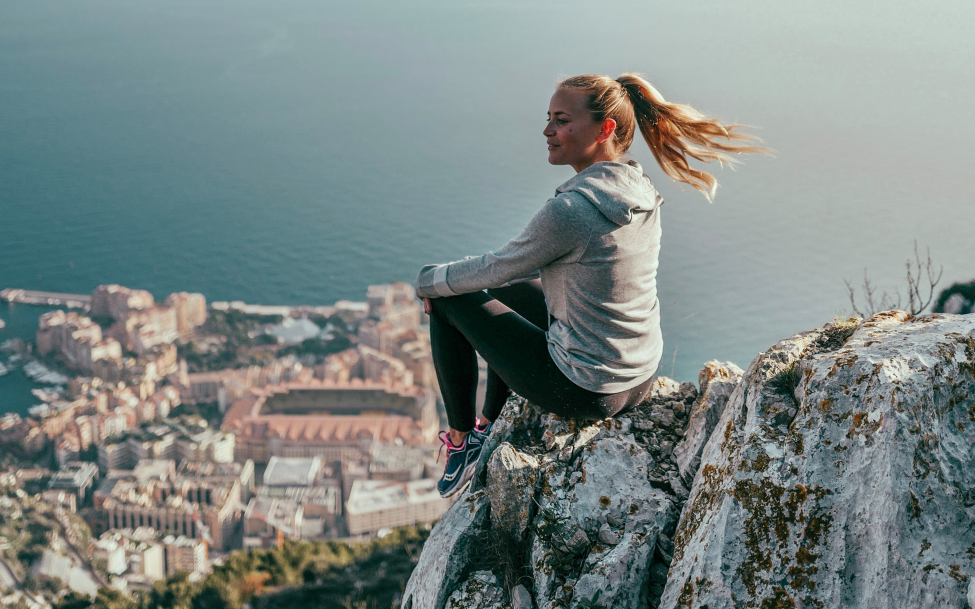 5. Een betere gezondheid begint bij je volgende keuze
Het maakt niet uit of je een dag niet echt je best hebt gedaan wat betreft fitness en voeding. Het maakt niet uit of er een week overheen is gegaan, een maand, een jaar of zelfs meerdere jaren. Je kracht terug pakken en besluiten je gezondheid opnieuw op de kaart te zetten begint al bij je volgende keuze: of dit nu een sportkeuze is of een voedingskeuze. Doe iets, wat het ook is, vandaag, om de positieve kettingreactie te activeren!