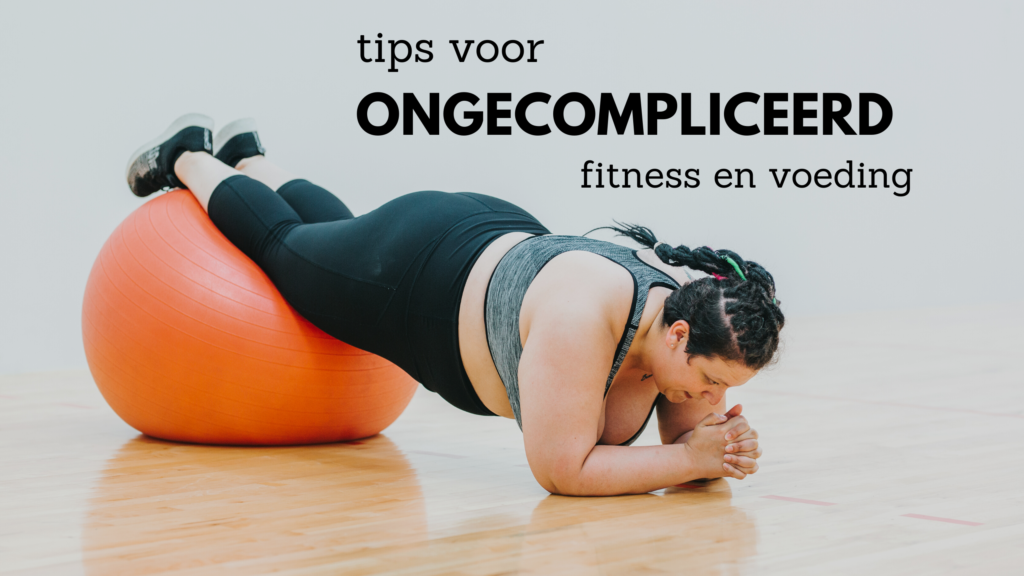 Iedereen die een stap heeft gezet in de wereld van 'gezonder en fitter worden' heeft vast ervaren hoe overweldigend alle informatie kan zijn. Alle mogelijkheden om een workout te doen, op welk tijdstip, met welke brandstof, met hoeveel slaap, met hoeveel kleren, met welke schoenen en ga zo maar door. Dan heb ik het nog niet gehad over het voedingsgedeelte. Soms kan voeding en fitness onnodig gecompliceerd worden en daar wil ik vandaag een stokje voor steken.
Om voeding en fitness weer een stuk 'ongecompliceerder' te maken en het met een gezond verstand te bekijken heb ik wat tips voor je opgesteld. Wie weet zullen deze tips je juist helpen om meer uit je fitness en gezondheid te halen dan wanneer alles zo gecompliceerd is;
1. Er is geen 'vrouw specifiek' eiwitpoeder
Het is enkel marketing wanneer je op de verpakking van een eiwitpoeder ziet staan dat het speciaal is gemaakt voor vrouwen. Mannen én vrouwen hebben dezelfde 9 essentiële aminozuren nodig om alles uit hun gezondheid te halen. Het is niet zo dat een vrouw daar meer of minder behoefte aan heeft. Qua grammen kan het natuurlijk enorm verschillen hoeveel eiwit je nodig hebt, dit verschilt echter niet op basis van geslacht, maar op basis van je lengte, gewicht, leeftijd, hoe actief je bent en wat je doel is.
2. Iets is altijd beter dan niets
Niet altijd, wel met sport. Een mini workout van 10 minuten is op zoveel vlakken beter dan niets. Je hartslag even verhogen heeft al zoveel positieve effecten op allerlei lichaamsprocessen (dus niet je taille-omtrek, maar echt je gezondheid). Maar wat het voor de meeste mensen vooral doet is je op mentaal vlak relaxt te laten zijn. Drie dagen geen tijd om te sporten maar wel tijd om 10 minuten een mini workout te doen voelt TOP, omdat je na die drie dagen niet het gevoel hebt dat je achterloopt of helemaal opnieuw moet beginnen. Het houdt je in de flow en bij elkaar opgeteld zijn dat toch weer 30 minuten gesport.
Iets is beter dan niets, wat dat betreft.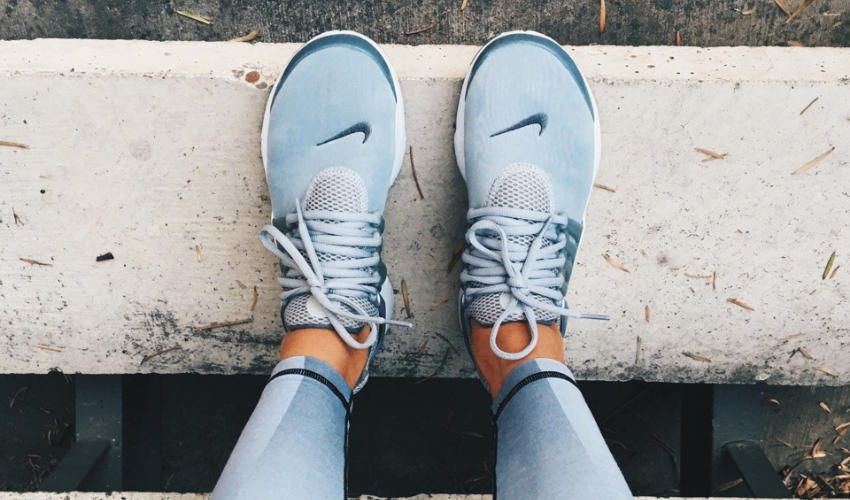 3. Ik moet minder junkfood eten VS. ik mag beter eten
In plaats van te focussen op wat je 'niet mag' en wat je 'minder moet' eten is het veel effectiever om je focus te verleggen op het eten van meer voedzaam voedsel. Hierdoor omarm je mindset van wél dingen mogen en méér wel mogen dan niet. De mindset die het gehele proces zoveel leuker zal maken als je de focus daarop legt. Vraag jezelf eens af welke voedingsmiddelen die puur en voedzaam zijn (hoog in voedingswaarde) jij ontzettend lekker vindt en graag eet. Vraag jezelf dan af hoe je hier veel meer van kan integreren in je huidige voedingspatroon? Er zal automatisch minder plek zijn voor junkfood, maar het proces wordt er zoveel leuker van. Ik zeg altijd: het proces is je leven, dus maak het leuk en je leven is leuk(er).
4. Vergeet die rotdetails
Er zijn zo ontzettend veel kleine details die je tijd kunnen verdoen of zelfs tot frustratie kunnen leiden terwijl ze niet per se effectiever zijn – misschien minimaal effectiever. Zoals geobsedeerd zijn door 'het beste tijdstip' om te sporten. Wat als dat beste tijdstip niet uitkomt in jouw leven? Denk je dat je hierdoor niet meer gaat sporten? Of op een ander tijdstip gaat sporten met de gedachte dat het niet zo effectief is als 'dat beste tijdstip'? Dat soort details gooien roet in het eten en het is het niet waard om er teveel aandacht aan te besteden.
Doe het beste wat je kunt met de middelen die je hebt, de details doen er dan niet toe. Denk aan punt 2: iets is beter dan niets.
5. Sporten is een voorrecht, geen straf
Realiseer je eens hoeveel mensen er zijn die door hun gezondheid of lichamelijke status niet kunnen sporten, ook al zouden ze het willen. We vergeten nog wel eens welke voorrechten we hebben als het een oncomfortabel voorrecht is dat leidt naar een beter en gezonder leven. Zoals de mogelijkheid om groente en fruit te kopen. Alle YouTube workout filmpjes die te vinden zijn (gratis!) en het feit dat je in staat bent je armen, benen, heupen etc. te bewegen.
Soms is het nodig om zo te denken om de focus van 'straf' te verleggen naar 'voorrecht'. Dan voelt zo'n workout ineens als een gegeven, je kunt dit namelijk doen voor jezelf en je gezondheid waar niet iedereen dat kan.