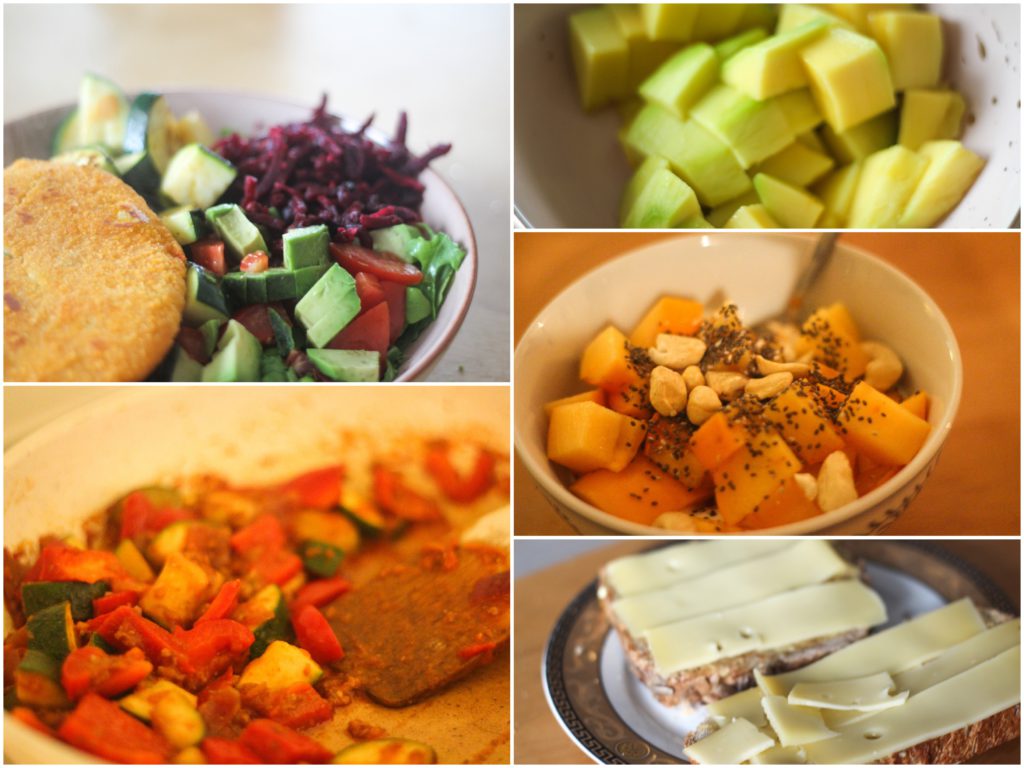 Er wordt weer wat meer groente en fruit gegeten, hoera! Ik was er even uit, maar daar mag natuurlijk de ruimte voor zijn. Ik ben in ieder geval weer blij om er weer van te genieten! Hopelijk genieten jullie mee met de foto's. Tijd voor een nieuw voedingsdagboek!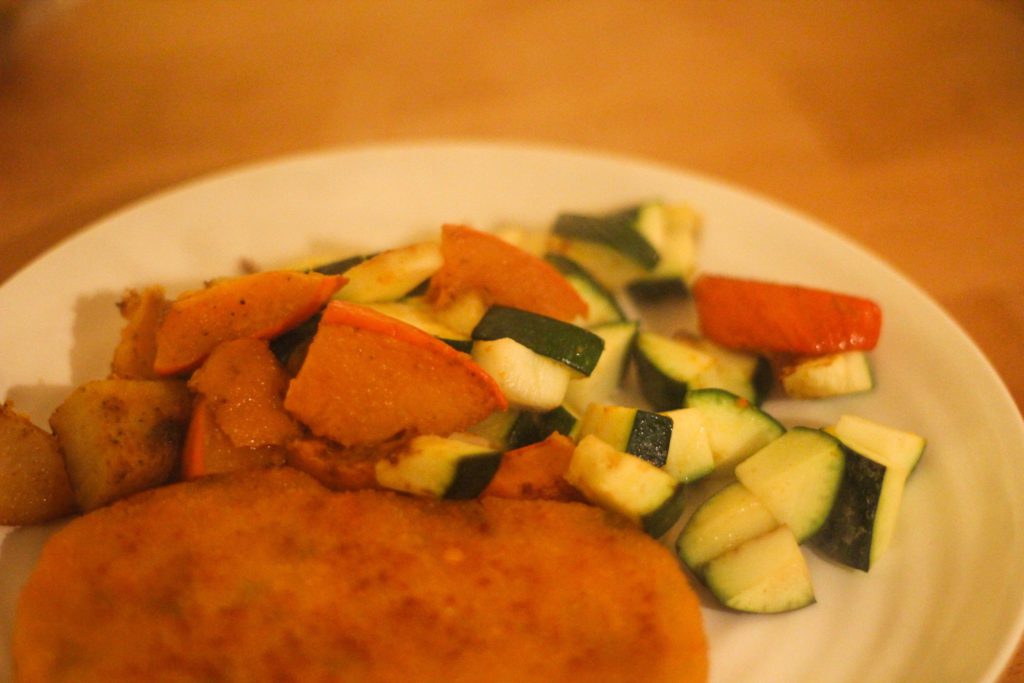 Een simpele roerbak met pompoen (was al eerder in de oven geweest) en courgette met een vegetarische schijf ernaast.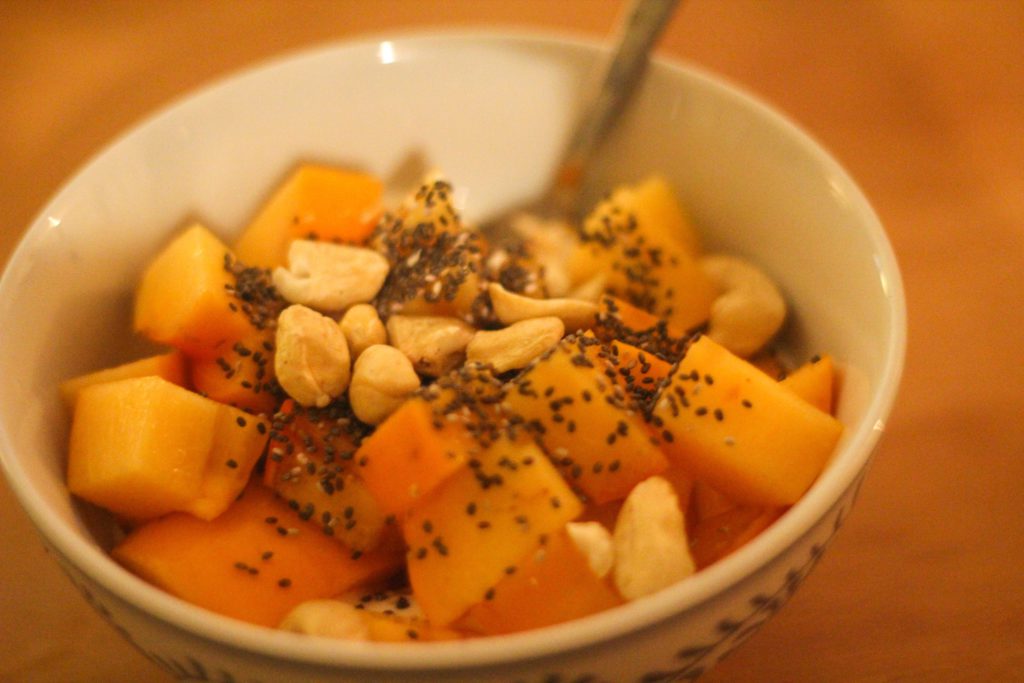 Yoghurt met kaki fruit (het is weer in het seizoen, hoera!), chiazaad en cashewnoten.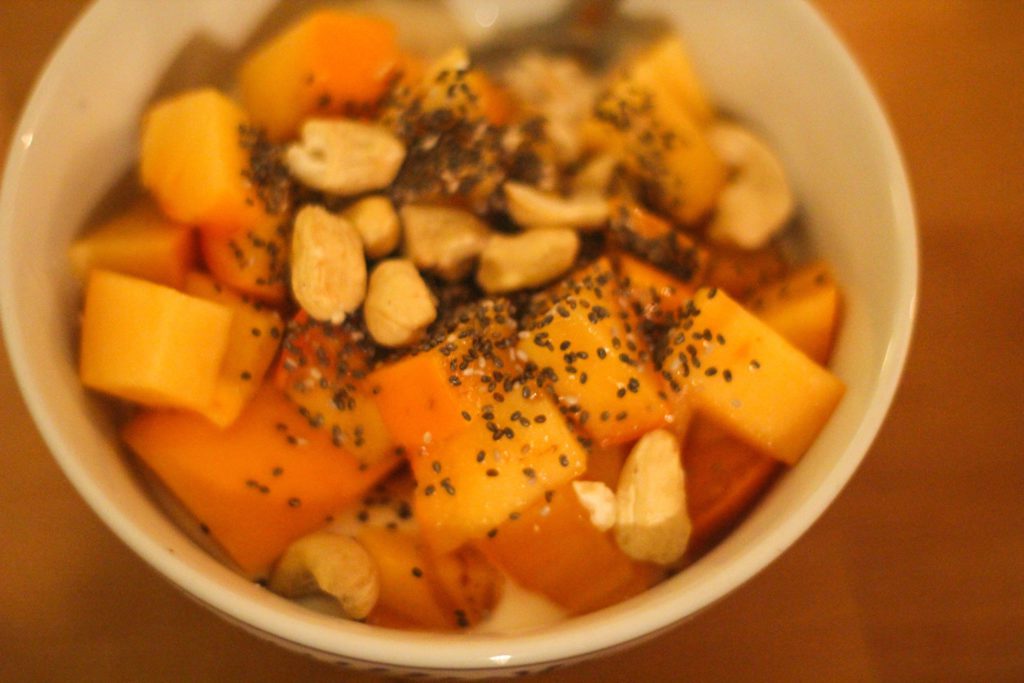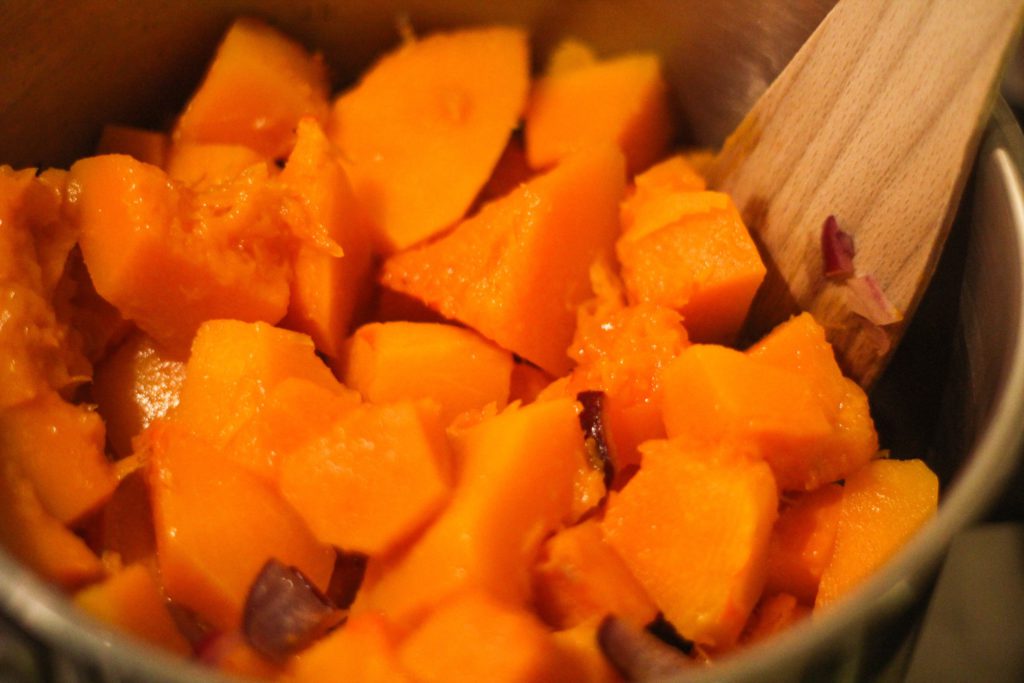 Pompoensoep in the making. Heel simpel met wat ui, knoflook en een bouillon blokje.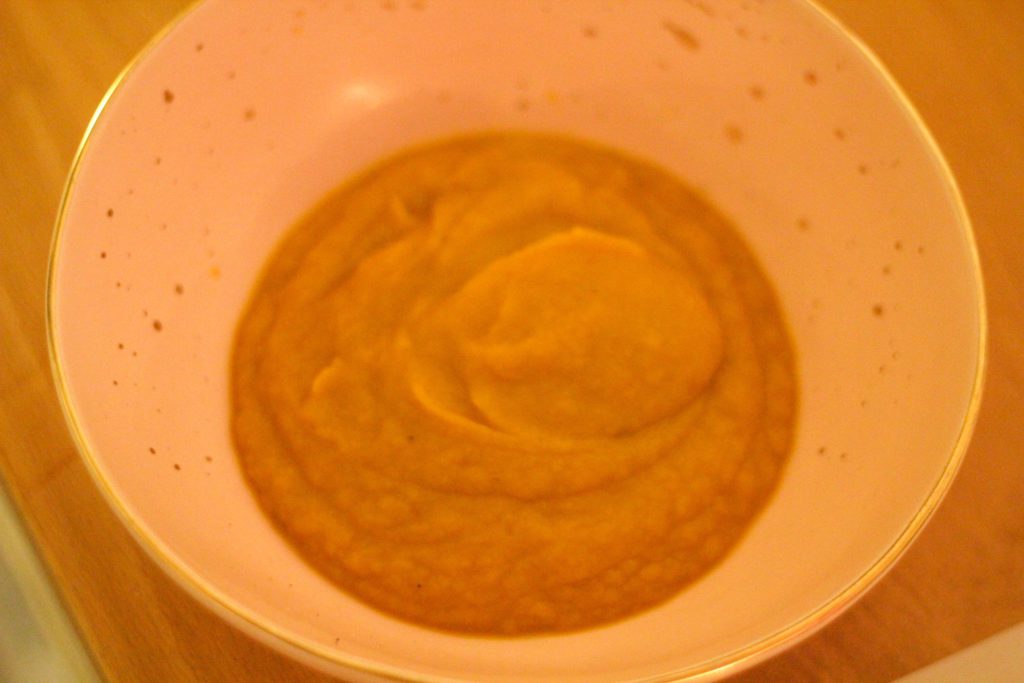 Het sinpele, lekker en gezonde resultaat 😉 Ik had het nog wat kunnen opleuken met wat pompoen pitten bedenk ik me nu bij het zien van de foto. Maar ach, ik heb er volgens mij wat oud brood (uit de toaster) in gedipt en het was heerlijk!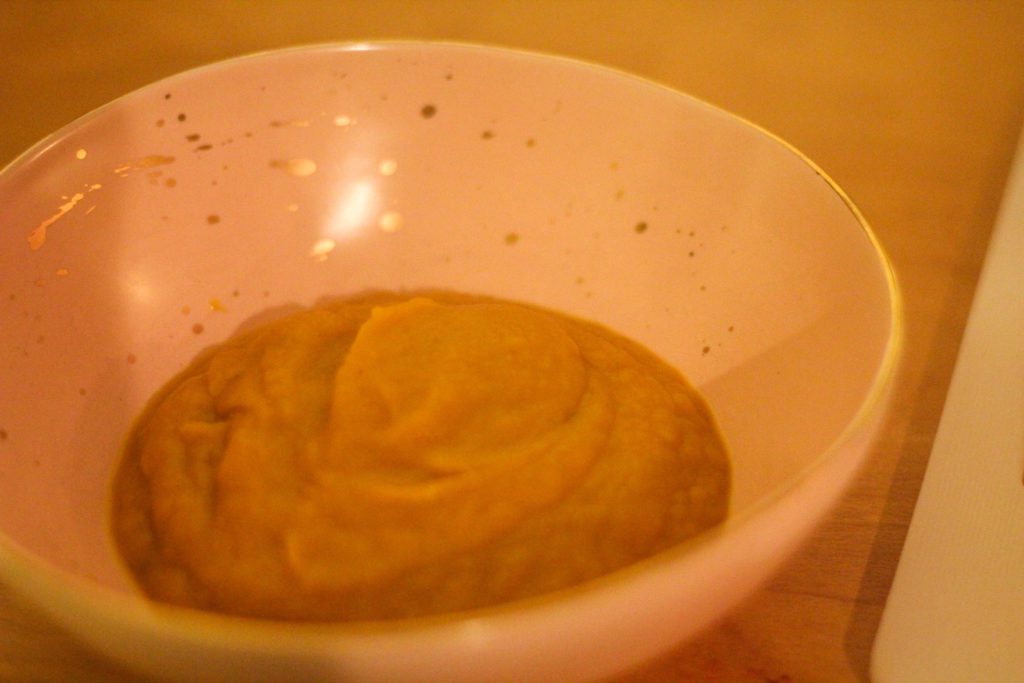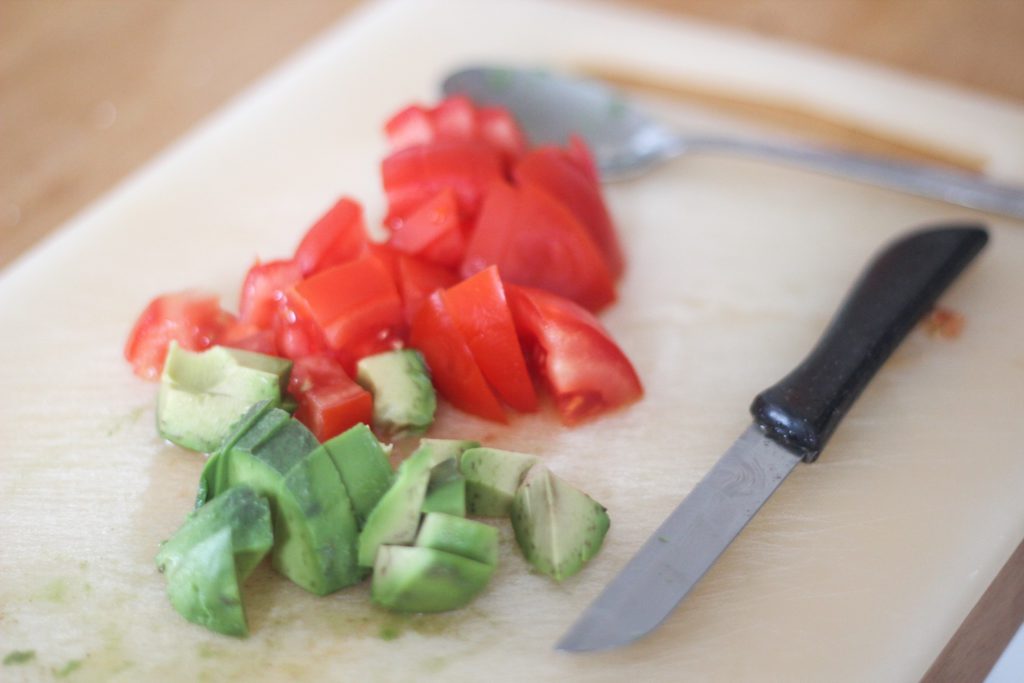 Laatste restjes avocado en tomaat voor bij de maaltijd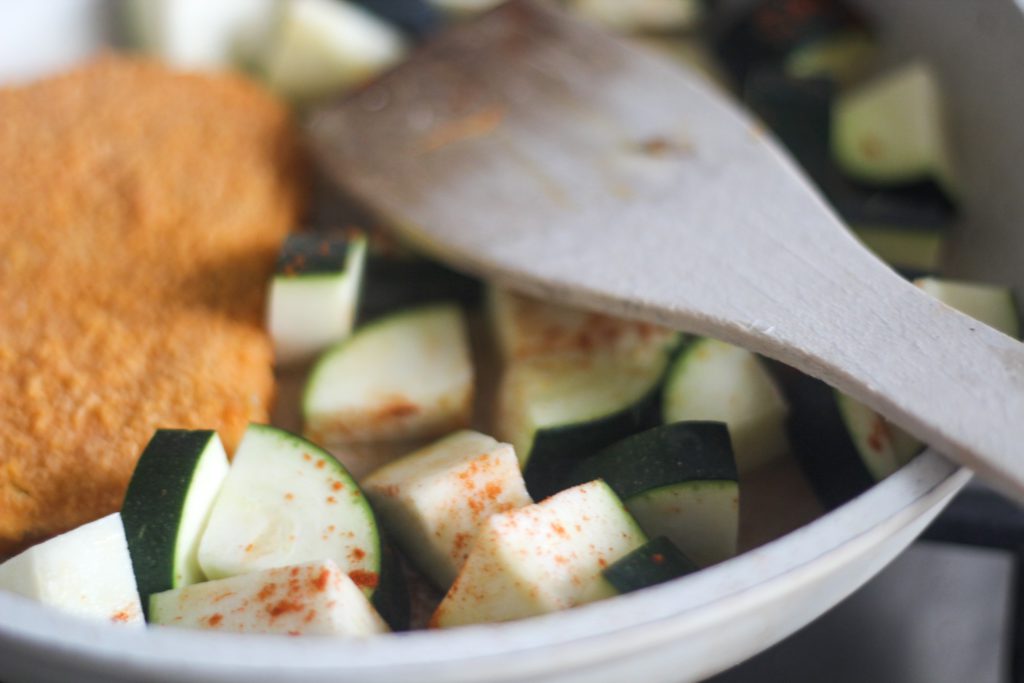 Dit is dan de maaltijd: een vegetarische schijf met wat courgette. Het hoeft allemaal niet ingewikkeld.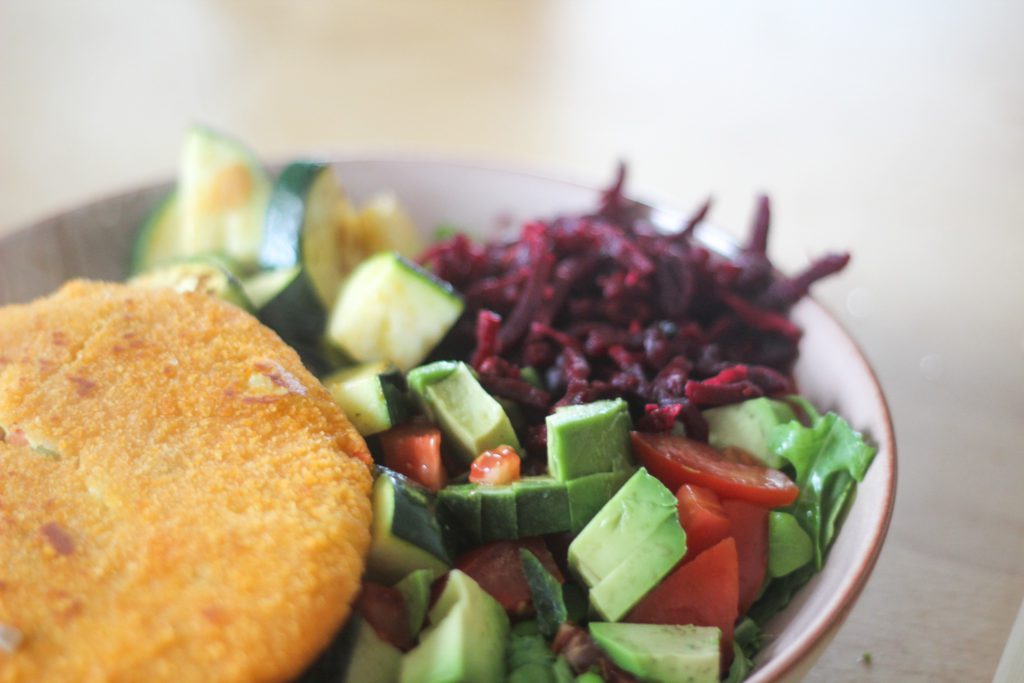 Bij elkaar op een bord en klaar! Rucola, courgette, avocado, tomaat, vegetarische schijf en wat gefermenteerde rode biet met gojibes (van de EkoPlaza).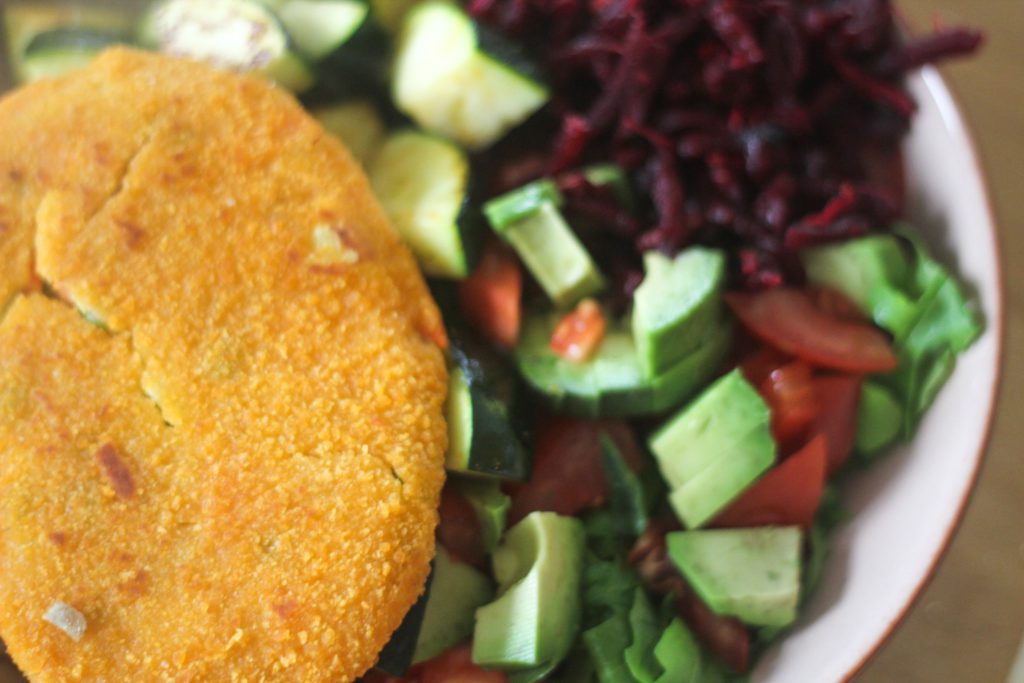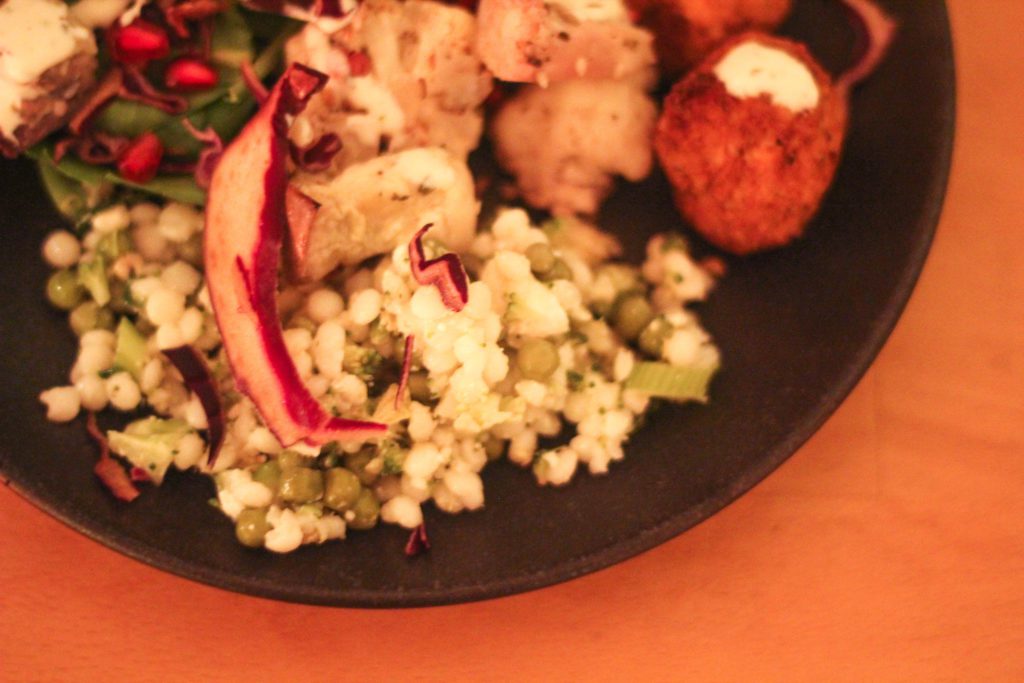 Een avondje TooGoodToGo brengt een gevarieerd bord met zich mee. Parelcouscous salade, falafel, rode kool, spinazie en bloemkool.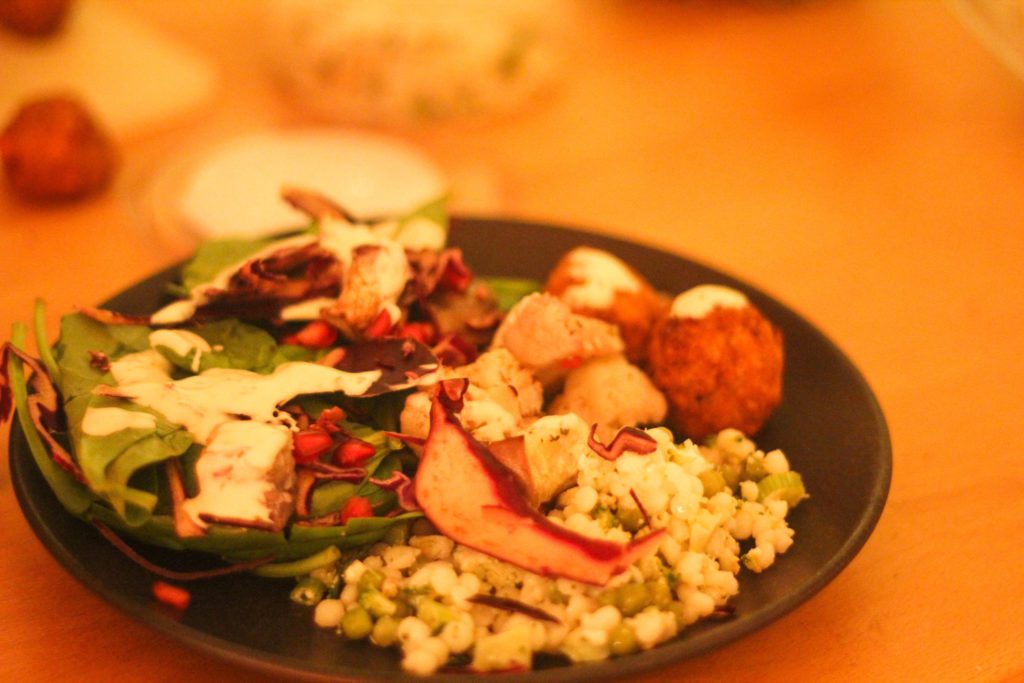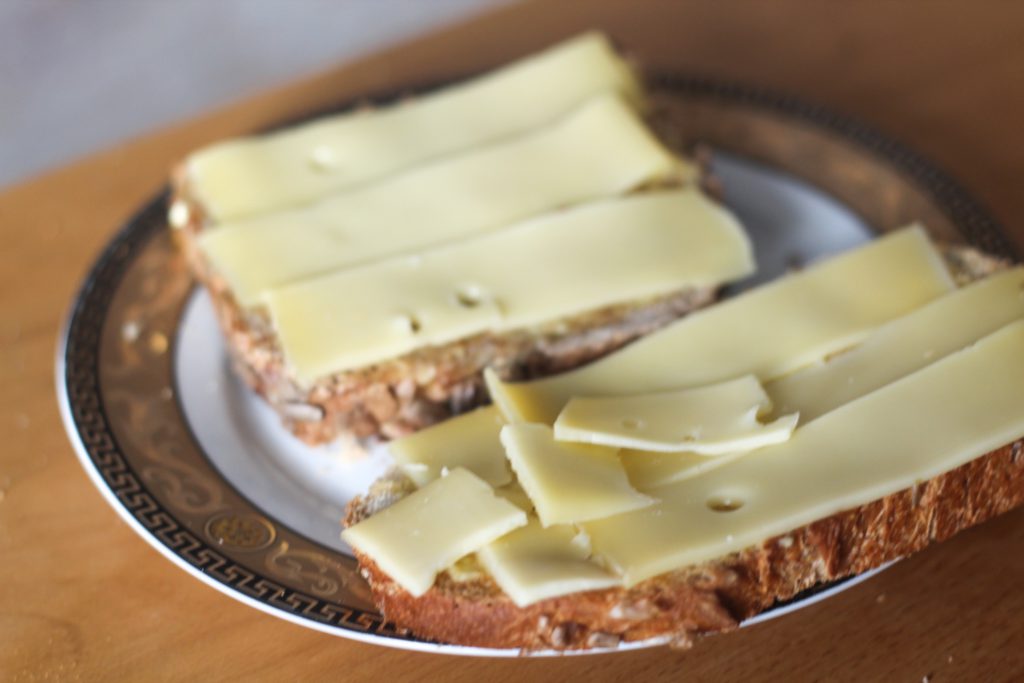 De herfstkaas bij de Marqt is ZO lekker. Ze hebben me al lekker gemaakt door er blokjes van te laten proeven. Na 3 keer geproefd te hebben (op verschillende dagen) moest ik het zelf ook in huis hebben. Die marketing werkt dus wel, terwijl ik altijd dacht er immuun voor te zijn, haha.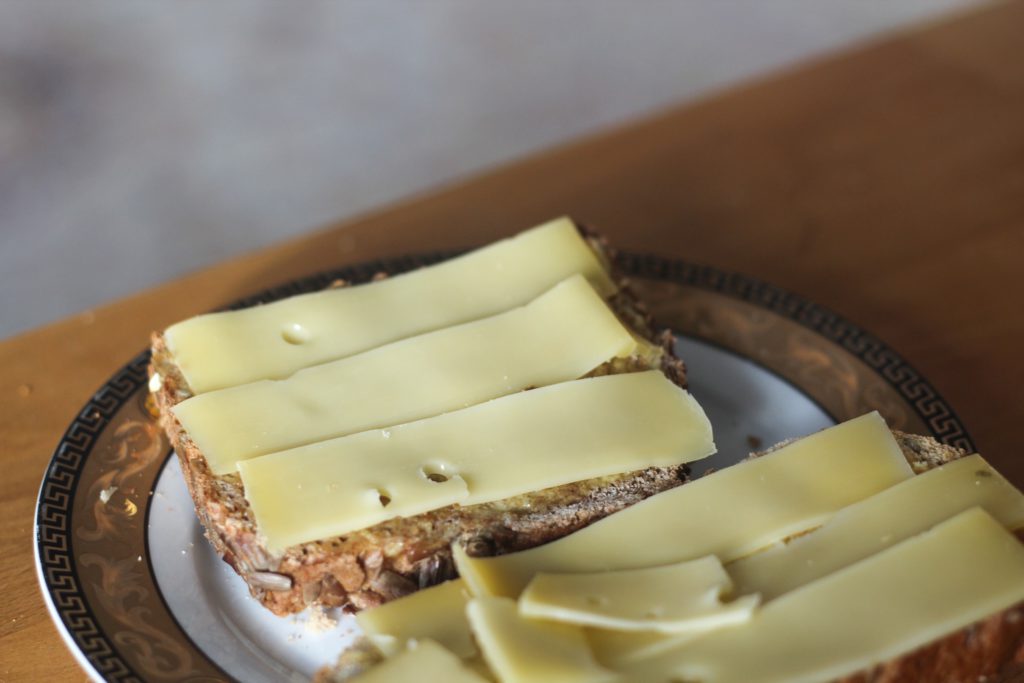 Het brood komt van de STACH.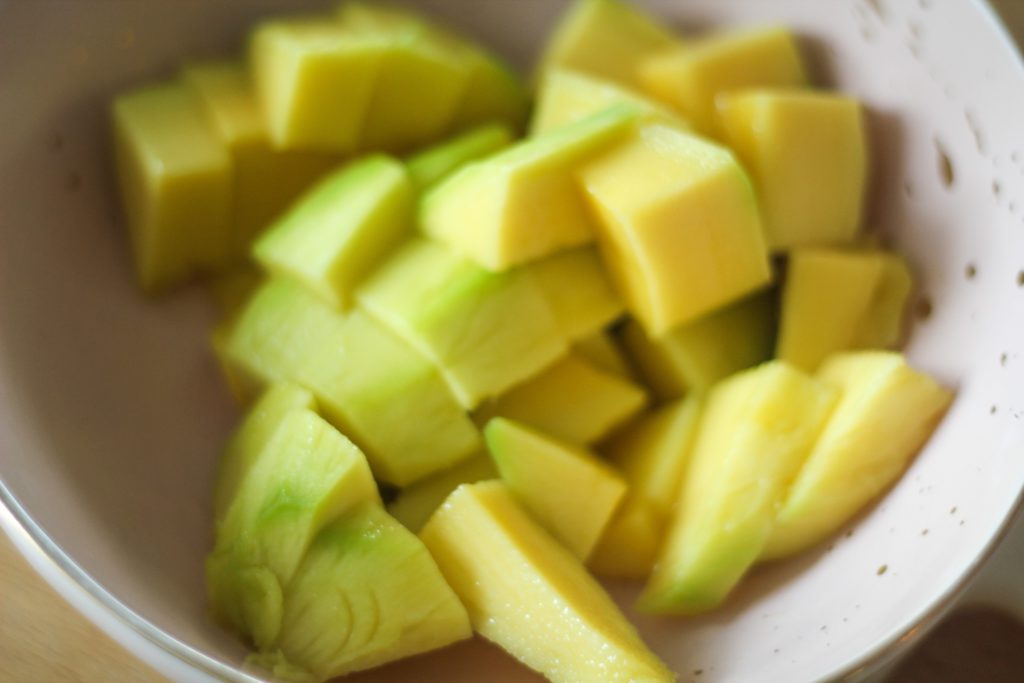 Mango! Net niet helemaal rijp, maar hij was zoet genoeg.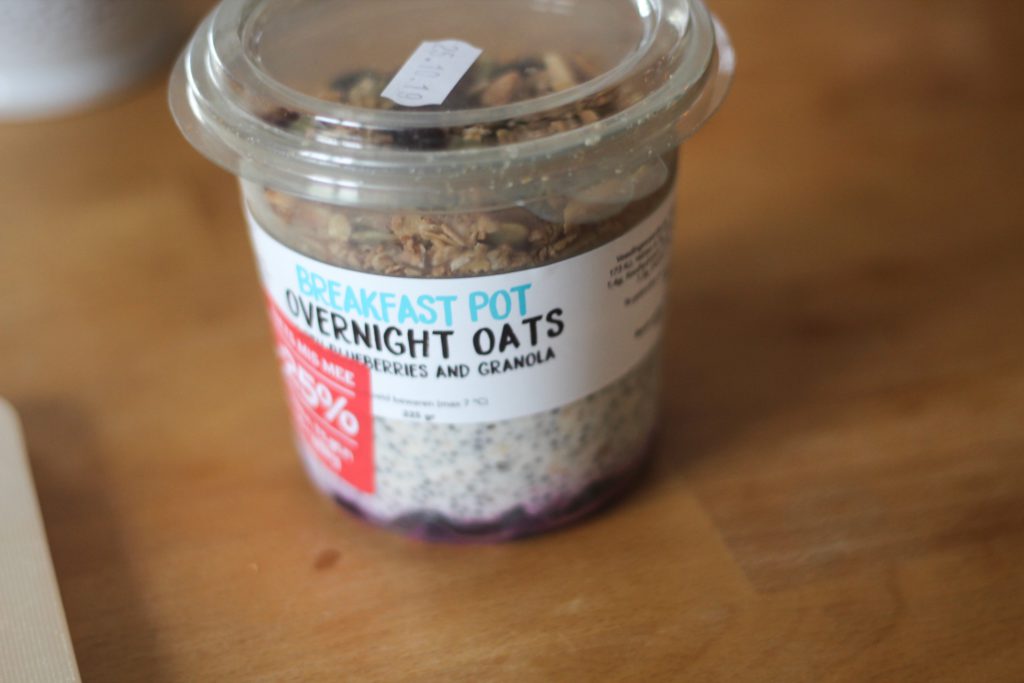 Ook dit zat in de TooGoodToGo box van de Marqt: overnight oats met bosbesssen, yoghurt, chiazaad en havermout.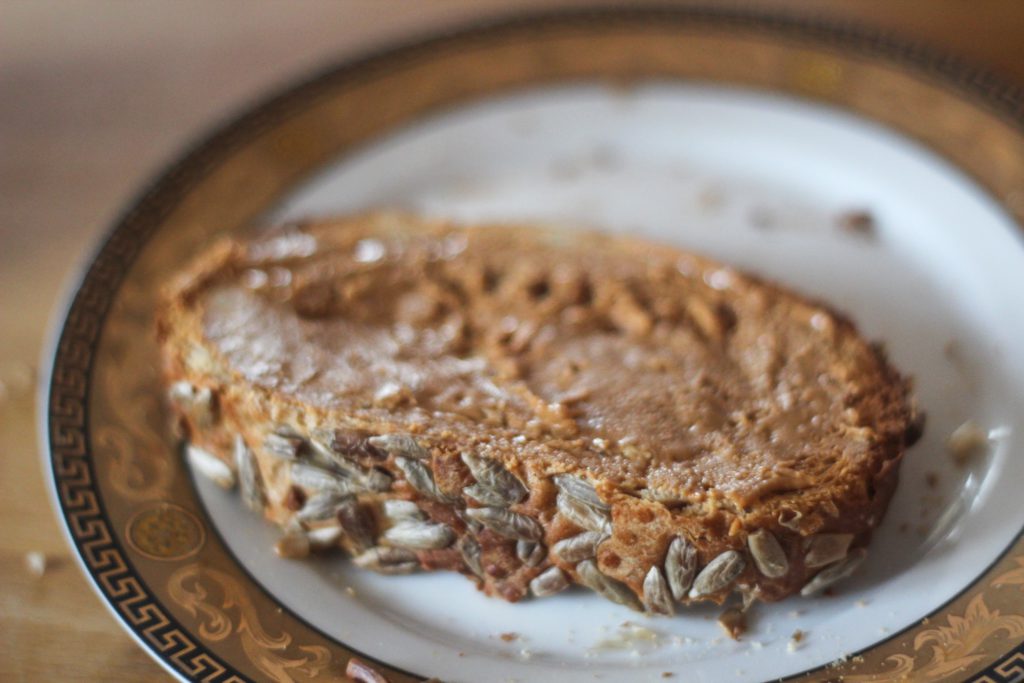 Brood met pindakaas, man niet misgaan!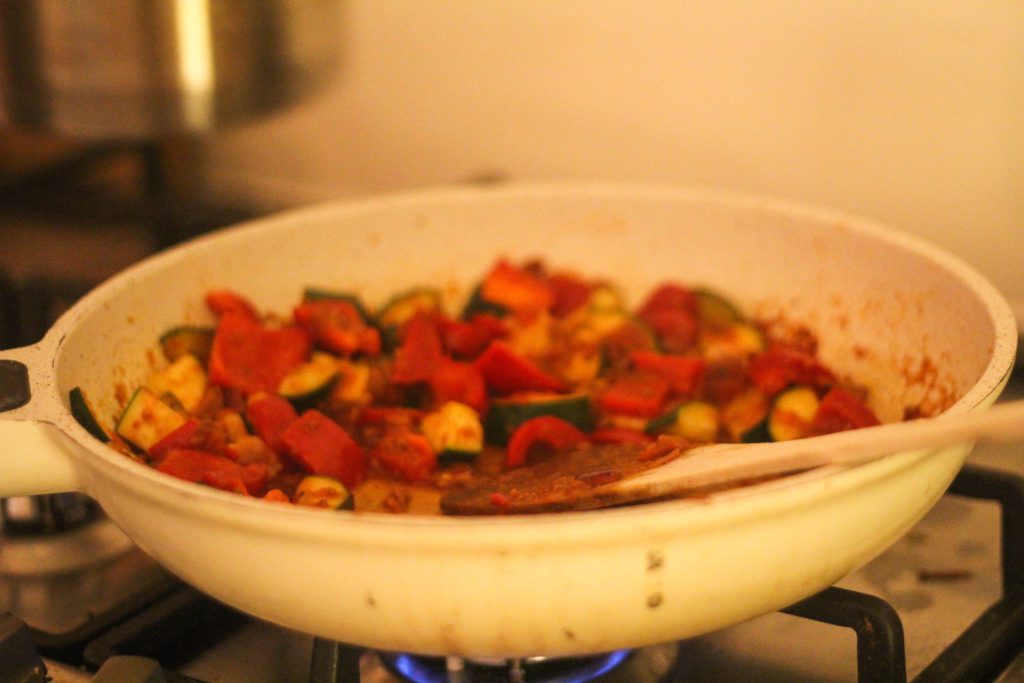 Bolognese saus uit de TooGoodToGo box met courgette en paprika gebakken.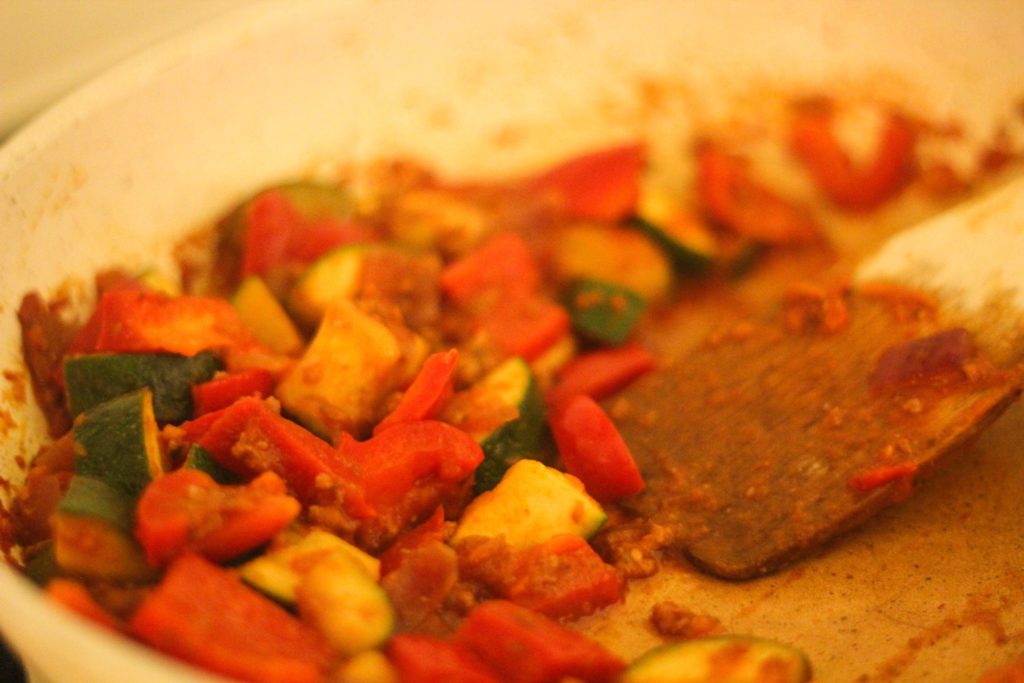 Dit restjes is voor de volgende dag.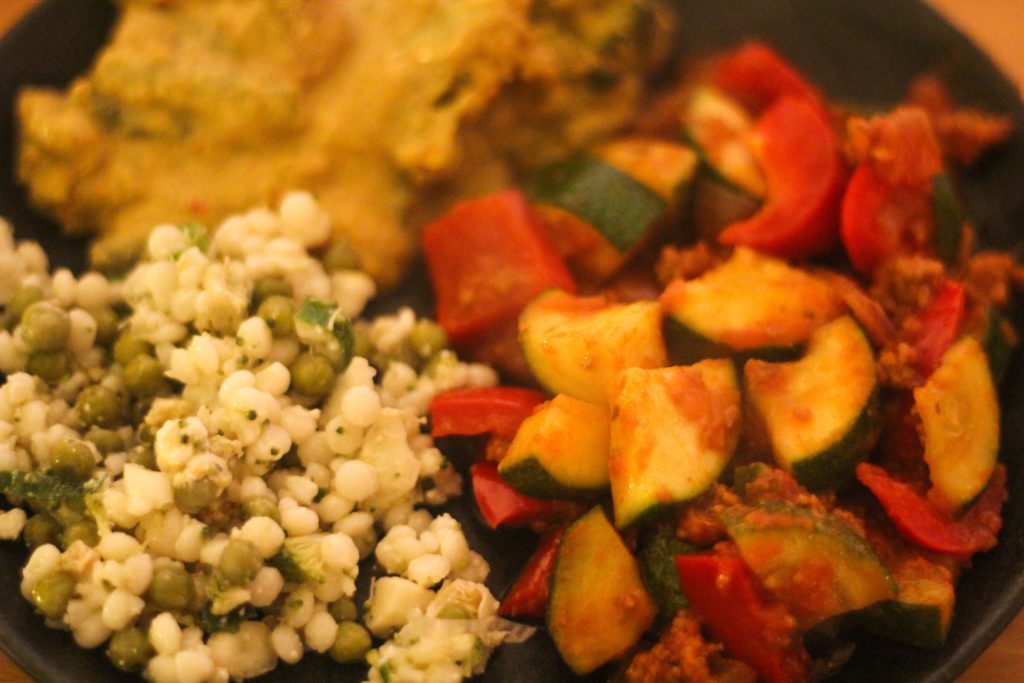 Tweede avond genieten van die ene TooGoodToGo box: de restjes parelcouscous, een gele curry en een bolognese saus die ik had gebakken met courgette en rode paprika.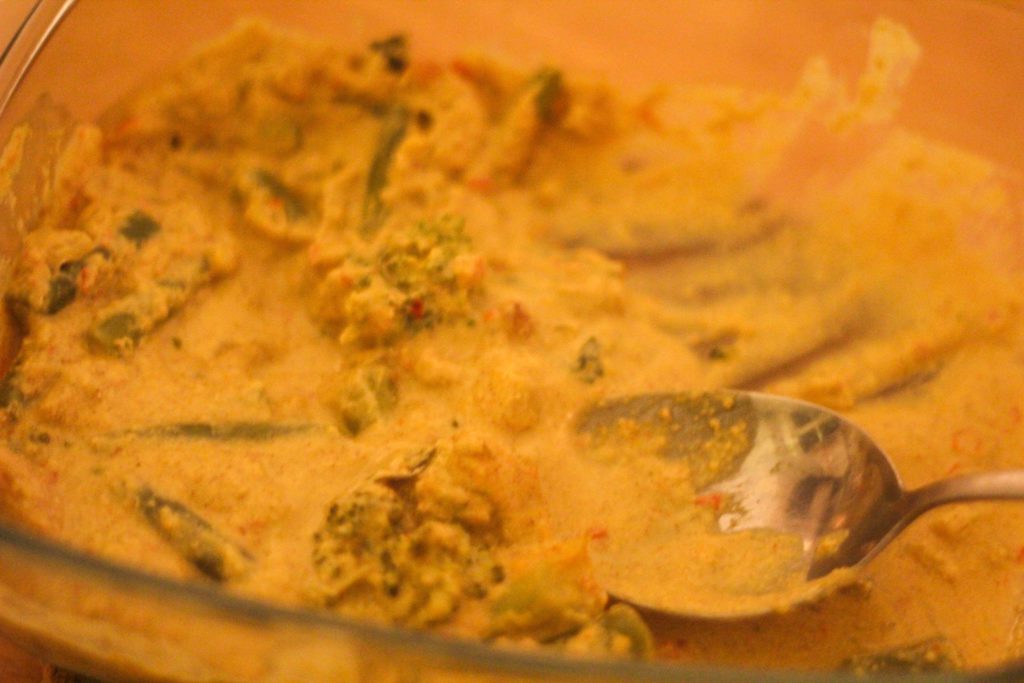 Dit zijn de restjes van de gele curry, die heb ik ook nog opgegeten. Boy en ik zijn elke keer enorm aangenaam verrast door de maaltijden bij de Marqt – zo lekker!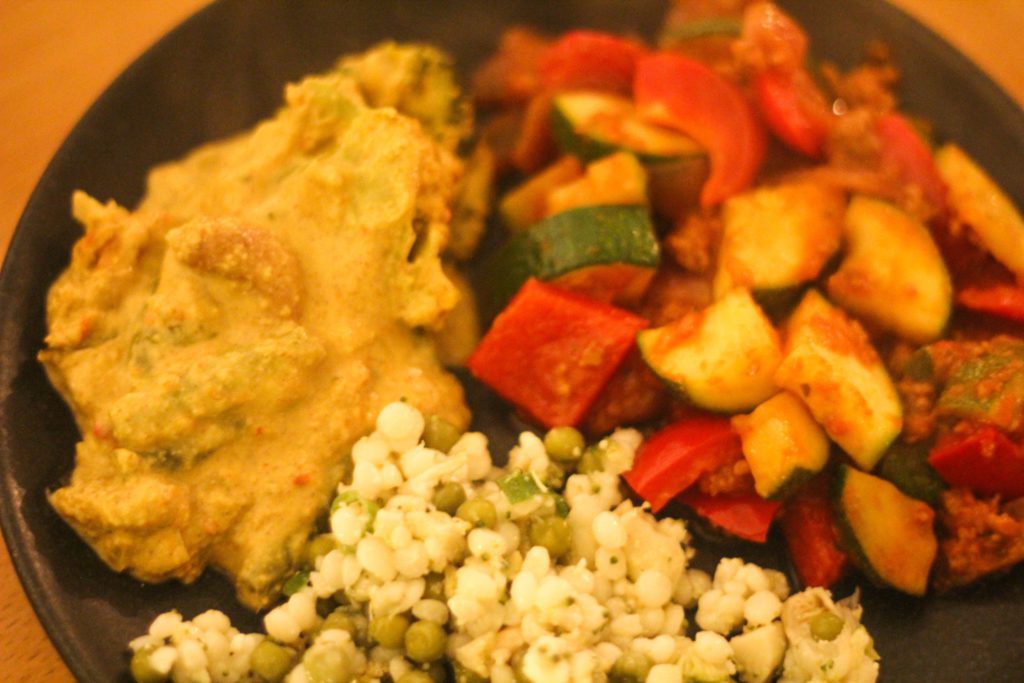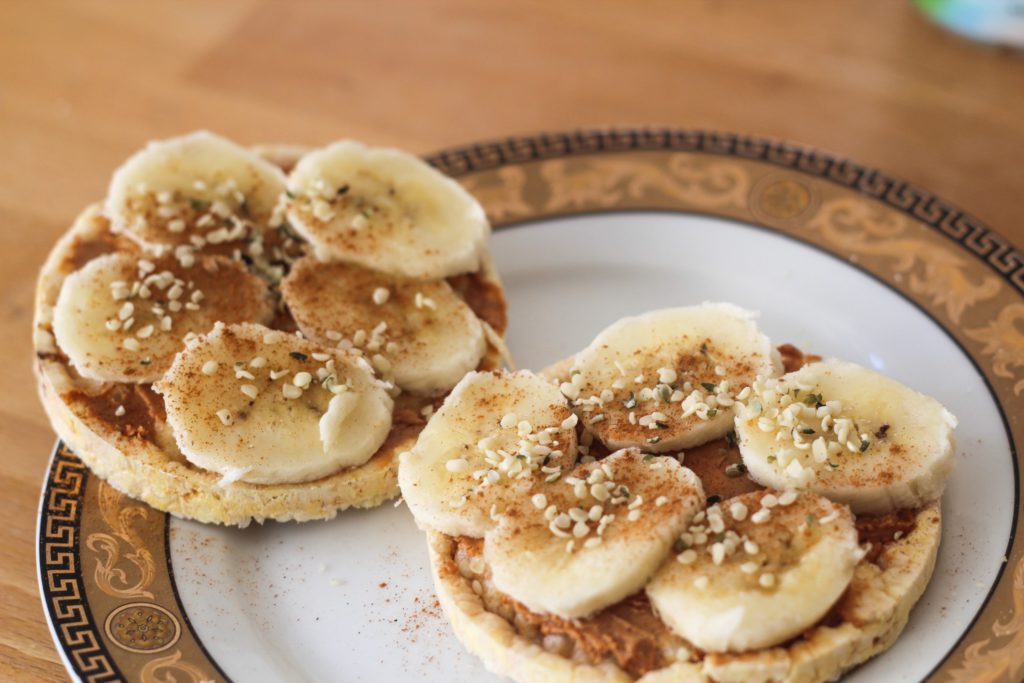 Maïswafels met pindakaas 2.0! Met banaan, kaneel en hennepzaad.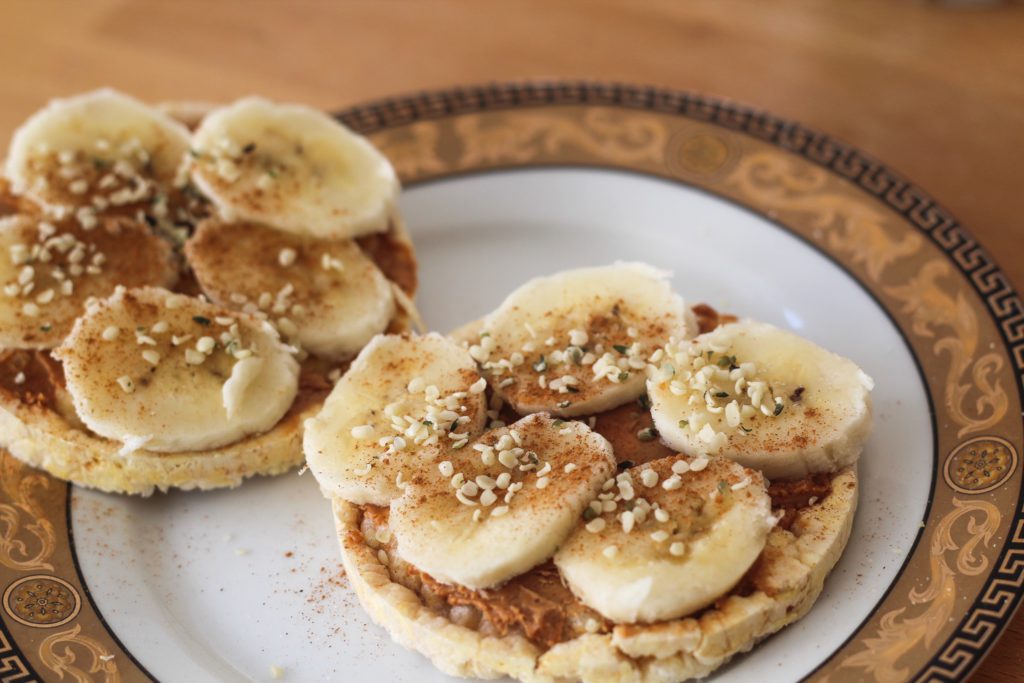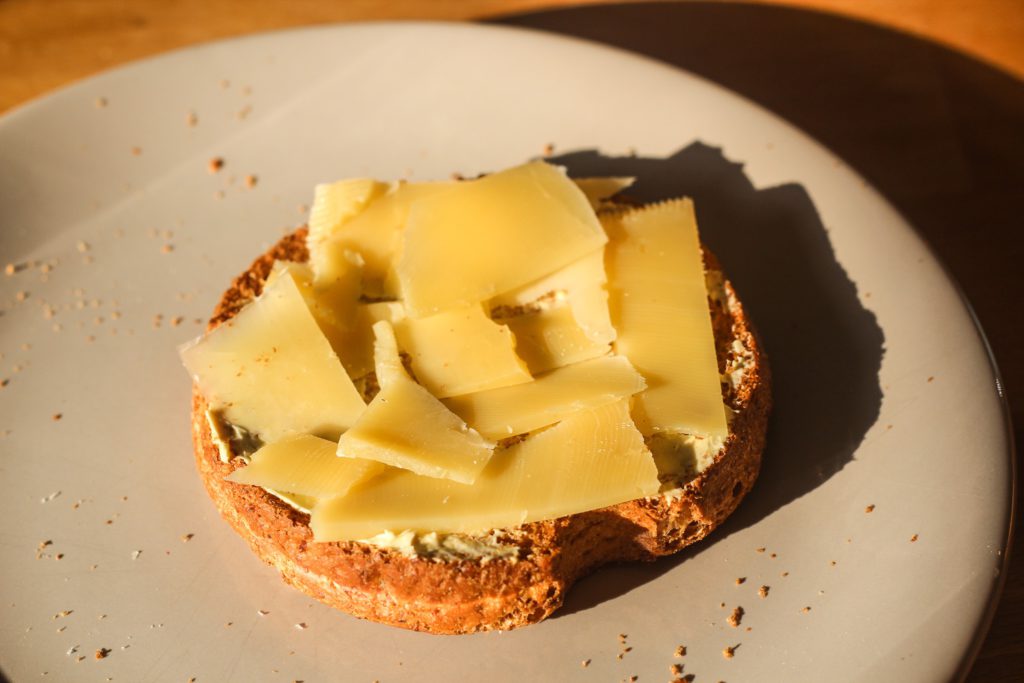 Beschuitje met kaas – lekker ouderwets maar heerlijk!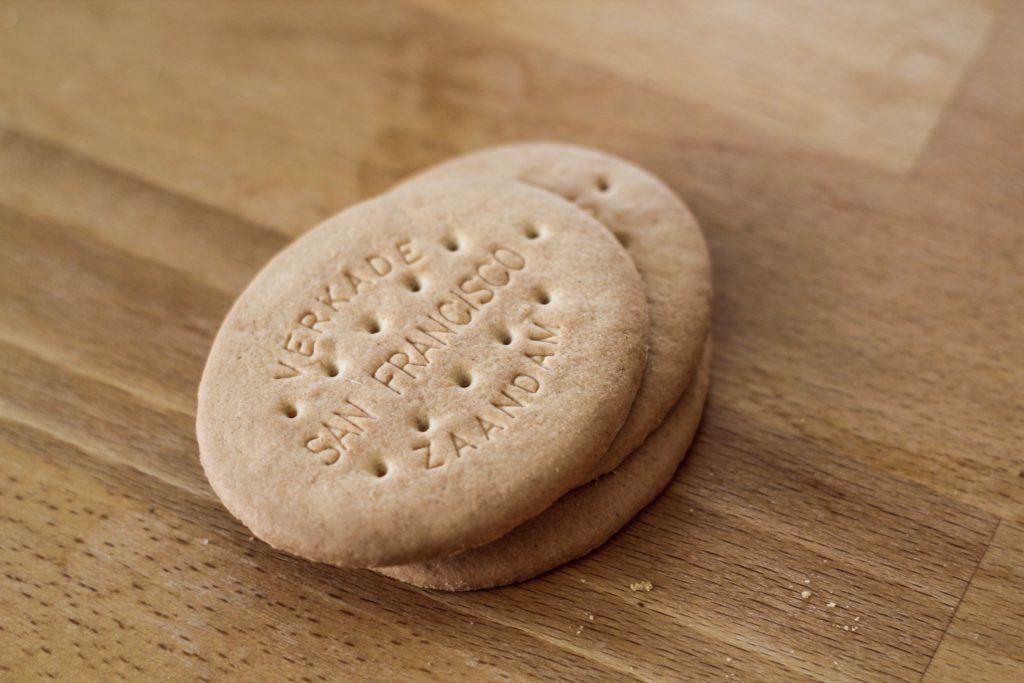 En we sluiten af met deze heerlijke San Francisco koekjes. Deze geven mij een nostalgisch gevoel bij de thee. Ik dip ze graag in de thee, zo lekker! De San Francisco-koekjes fase blijft nog wel even denk ik 😉
Heb jij ook zo'n fase? 😉
Bewaar, Like, Tweet of Pin!