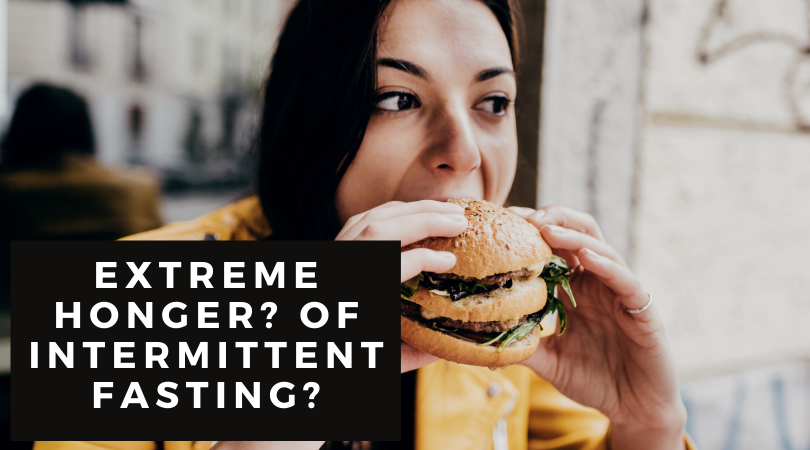 Heb je wel eens Intermittent Fasting geprobeerd? Wanneer je dit de allereerste keer probeert is er een grote kans dat je te maken krijgt met niet eerder gekende honger. In eerste instantie komt dit omdat je op andere momenten gaat eten dan je gewend bent en dat brengt wat weerstand van je lichaam met zich mee.
Maar wanneer is het niet enkel te wijden aan Intermittent Fasting en gaat het om extreme honger waar je iets mee dient te doen? Dat leg ik je vandaag uit!
Intermittent Fasting is meestal fantastisch
Wanneer je Intermittent Fasting op een manier hebt weten te integreren dat het voor jou werkt en binnen de richtlijnen valt, kan het fantastisch zijn voor je gezondheid (lees hier meer over IF) (1)(2).
Je wisselt bij IF af tussen twee tijdsframes: "eten" en "vasten". De meest voorkomende is het eten in een tijdsbestek van 8 uur (zoals van 12:00 tot 20:00 uur) en het vasten in een tijdsbestek van 16 uur (zoals van 20:00 uur tot 12:00 uur).
Hoewel IF je kan helpen om af te vallen is het doel niet per se om extreem omlaag te gaan met je calorieën. Grote kans dat je wel wat calorieën gaat skippen omdat je misschien wel een ontbijt overslaat (of eigenlijk: later op de dag eet) en de rest van de dag 'normaal' aanpakt. Op deze manier creëer je een klein calorietekort die gepaard gaat met de vele gezondheidsvoordelen van IF waardoor je tegelijkertijd dus afvalt over een periode van tijd (3).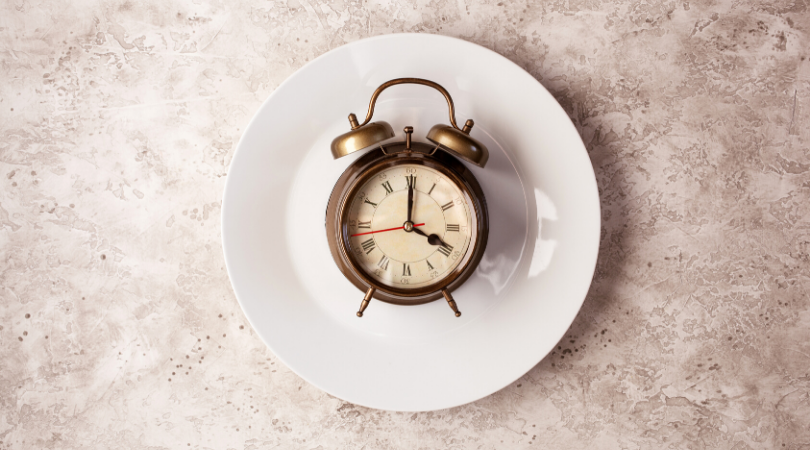 Wat is dan extreme honger?
Je ontbijt 'overslaan' kan voor veel mensen al de gedachte van extreme honger oproepen, ze moeten er niet aan denken! (Je kunt IF natuurlijk ook anders insteken en wél je ontbijt in de ochtend eten, zoals je 'normaal gesproken' ook deed).
Extreme honger definieer ik als een lange periode geen of extreem weinig eten waardoor je significant minder calorieën binnen krijgt dan je lichaam nodig heeft om te functioneren. Dit brengt je lichaam in een extreem calorie tekort wat je stofwisseling omlaag brengt. Je zult hierdoor afvallen, maar dit is niet lang houdbaar.
Als je op een dag 450-800 kcal eet (of soms zelfs minder), is dit niet houdbaar voor de lange termijn. Er is een bepaald punt vastgesteld waarbij je lichaam op zijn minst kan blijven werken en dat is voor de meeste mensen rond de 1200 kcal per dag.
Het is daarom dus nuttig om eens een dag bij te houden hoeveel kcal je binnen krijgt om te achterhalen of je extreem weinig (te weinig dus) eet om hier vervolgens veranderingen in aan te brengen. Anders kun je je lichaam in serieuze gezondheidsproblemen brengen (4)(5)(6).
De eerder genoemde 1200 kcal zie ik als diëtist als ondergrens. Ben je 1.60m of langer? Dan heb je al meer nodig. Loop je naar de supermarkt? Sta je veel? Sport je? Fiets je naar je werk? Loop je een paar trappen op en af? Geloof me – je hebt meer nodig dan 1200!!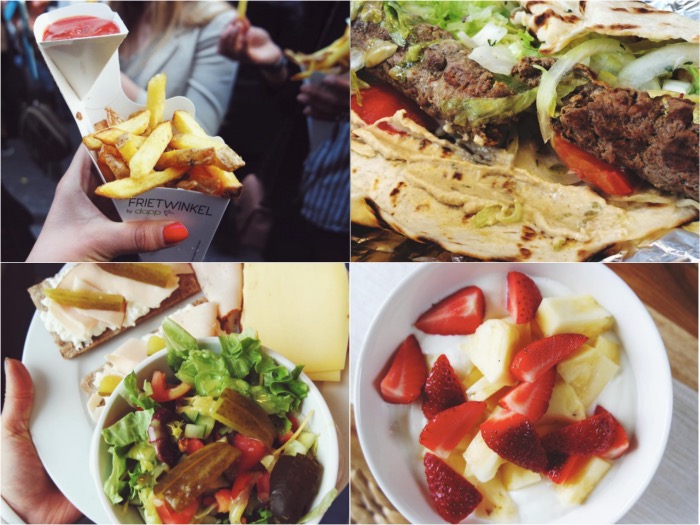 Lees meer en/of volg mijn proces richting mijn droomlichaam!
Lees op mijn site meer over honger, calorieën en een gezonde mindset rondom afvallen om zo op een plezierige manier te werken richting jouw persoonlijke doelen! En misschien vind je het wel leuk om mijn proces richting mijn droomlichaam hierin te volgen!