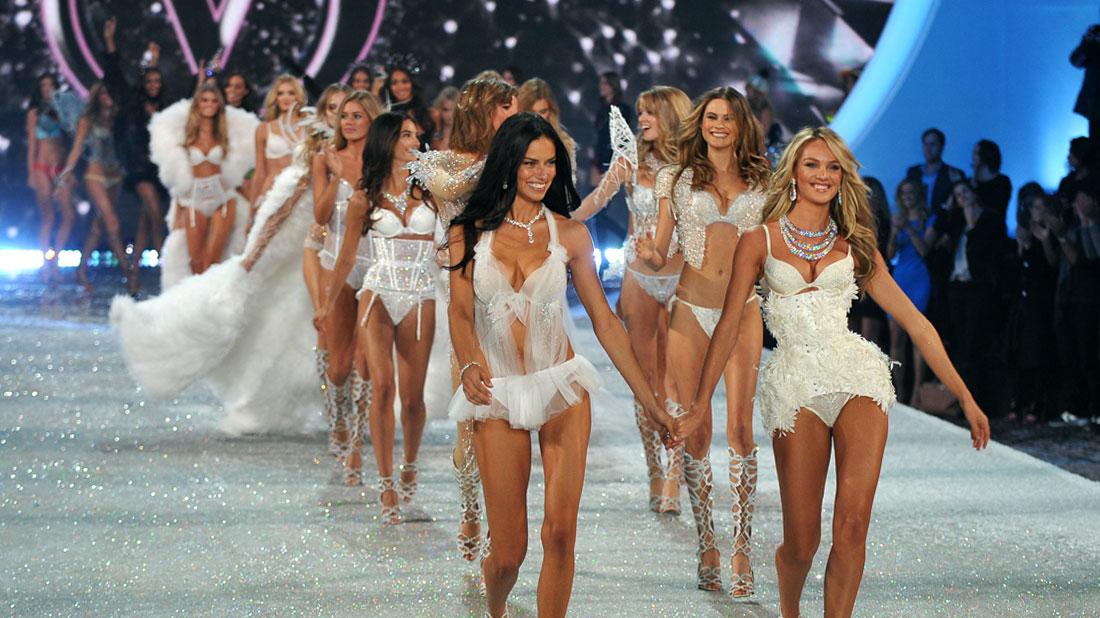 Foto: SHUTTERSTOCK
Ohhh er is weer zo ontzettend veel gaande in de wereld van gezondheid, fitness en mentale balans. Ontdekkingen, onderzoeken, uitspraken – genoeg om weer een nieuw artikel met 'wat je vandaag moet weten' te vullen bomvol boeiends!
Van zelfvertrouwen tot Victoria's Secret!
In de spiegel kijken gelinkt aan minder zelfvertrouwen?
Uit een recent onderzoek van Florida State University kwam iets heel boeiends. Ze identificeerden verschillende gedragingen van de deelnemers (vrouwen) met de spiegel die gelinkt waren aan hun uiterlijk (1). Bijvoorbeeld hoevaak ze hun huid, haar, bovenlichaam en onderlichaam checkten in de spiegel. Maar ook wanneer ze anderen vroegen om een opmerking te maken over hun uiterlijk in de vorm van een vraag (hoe zit mn haar vandaag?) en wanneer ze zichzelf vergelijken met anderen. Veel van deze gedragingen gingen tezamen met een negatieve mentale gezondheid.
Logisch, zou je denken.
Maar de onderzoekers wilden weten of de mentale gezondheid een boost zou krijgen als ze deze gedragingen wisten te verminderen.
Na twee weken bleek dat de vrouwen die zichzelf minder mochten checken in de spiegel zich ook echt significant beter voelden over zichzelf en zich minder druk maakten om hun uiterlijk.
We looked at the impact that reducing these behaviors had on broad appearance concerns. What we found was that, compared to a group that was not asked to change their behavior, limiting these behaviors lowered appearance concerns, body dissatisfaction, depression, social anxiety and maladaptive beliefs about appearance."
Wow! Het kan dus echt in hele kleine 'onschuldige' dagelijkse gedragingen zitten. Even in de spiegel kijken is denk ik iets onschuldigs, maar als je dit 20 keer per dag doet en je elke keer iets opmerkt dat anders 'zou moeten zijn' dan geloof ik absoluut dat dit stress, zorgen en een lager zelfvertrouwen met zich meebrengt.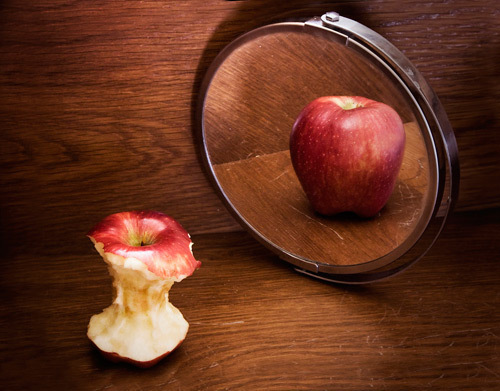 Een slaaptekort heeft meer invloed dan je denkt
Er zijn vele verschillende slaapstoornissen, maar nog veel meer mensen op aarde die eraan lijden met de vreselijke consequenties er nog bij. Uit een recent onderzoek bleek dat een slaaptekort het vermogen van mensen om taken in meerdere stappen uit te voeren verhindert (2).
Mensen met een enorm slaaptekort (echt een stoornis) kunnen bepaalde taken zoals tanden poetsen heus uitvoeren, maar het onderzoek laat zien dat dit bij complexe taken niet wil lukken.
De onderzoekers vroegen aan 138 mensen met een slaapstoornis om mee te doen aan het onderzoeken. Sommige deelnemers werden gevraagd om naar huis te gaan en te slapen. Aan 77 deelnemers werd gevraagd om de hele nacht wakker te blijven. Iedereen moest 's avonds wat eerst meedoen aan wat testen. Bij een deel van de mensen werd gekeken wat hun reactiesnelheid was en aan een ander deel werd gevraagd om een taak uit te voeren met verschillende stappen waarbij ze tussendoor steeds even afgeleid werden. In de ochtend werden de testen opnieuw uitgevoerd en bij de groep die niet had geslapen waren de gemaakte fouten met 15% gestegen.
Waarom maakt dit uit?
Omdat eerder onderzoek liet zien dat een slaaptekort dingen veroorzaakte als een slechte concentratie. Maar in dit onderzoek kwam veel meer naar voren, er werd aangetoond dat bepaalde cognitieve functies waaronder het oplossen van problemen enorm verslechterde. De hoop van de onderzoekers is dat hier op voortgeborduurd wordt en er steeds meer aandacht komt voor mensen met een slaapstoornis.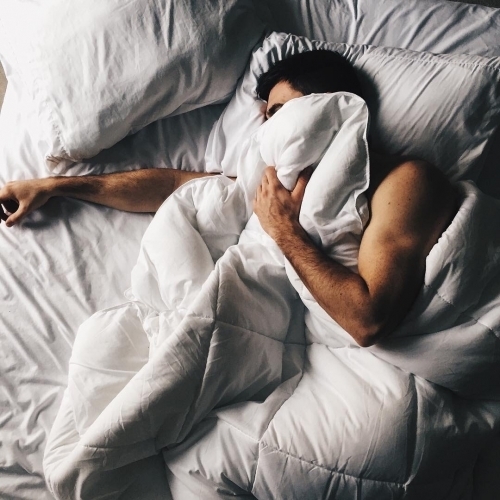 Enigst kind meer kans op obesitas
Volgens een recent onderzoek bleek dat als je enigst kind bent je meer kans hebt op obesitas dan kinderen met broers en/of zussen (3). De moeders hielden drie dagen lang (2 doordeweekse dagen, 1 weekend dag) een voedingsdagboek bij en vulden een vragenlijst in waardoor de onderzoekers de eetgewoontes van het gezin konden beoordelen. Doordeweeks overdag hielden de leraren op school een voedingsdagboek bij zodat alles werd vastgelegd.
Wat bleek?
De kinderen zonder broers en/of zussen (enigst kind) hadden minder gezonde 'familie maaltijden', maakten minder gezonde drankjes keuzes en scoorden lager bij de vragenlijst. Niet alleen waren deze kinderen obees, hun moeders waren vaak ook obees. Uit het onderzoek bleek dat het BMI van de moeder een grote factor speelde in het BMI ban het kind.
Het onderzoek was wel kleinschalig uitgevoerd, bevatte geen mannen en ging voornamelijk af op informatie die de personen zelf hadden gegeven (dus geen exacte afgemeten informatie). Dit soort onderzoeken zijn wel fijn om te begrijpen waar iets speelt en of daar vervolgens een groter beter onderzoek bij uitgevoerd dient te worden.
De Victoria Secret Show is gecancelled
Misschien een nieuwtje die je niet boeit of juist wel omdat het niet door gaat dit jaar. Er is veel ophef over Victoria's Secret en de diversiteit die ze laten zien in hun modellen (lees: amper diversiteit). Dit jaar is er dan ook besloten om het niet door te laten gaan. De voornaamste reden die wordt gegeven is dat de show niet meer thuis hoort in de modewereld van nu, die zo snel veranderd.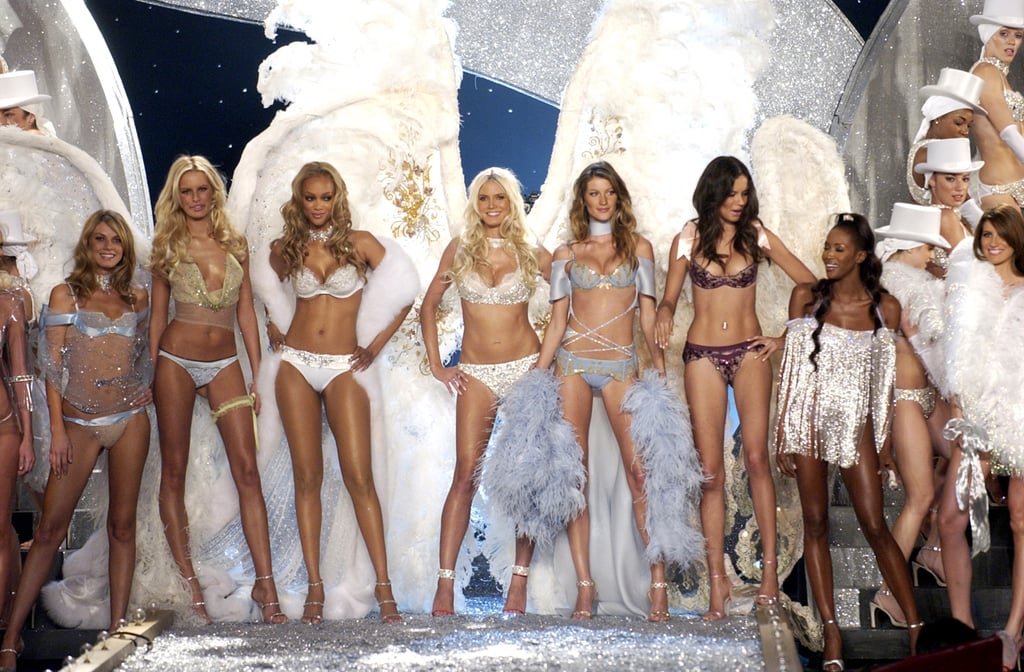 Foto: Image Source: Getty / KMazur / WireImage
Ik vind het jammer dat zo'n grootse show met wereldberoemde modellen niet wat meer mee is gegaan met de tijd de afgelopen jaren. Wie weet komen ze volgend jaar terug met een mix aan modellen die veel meer de maatschappij weerspiegelen.