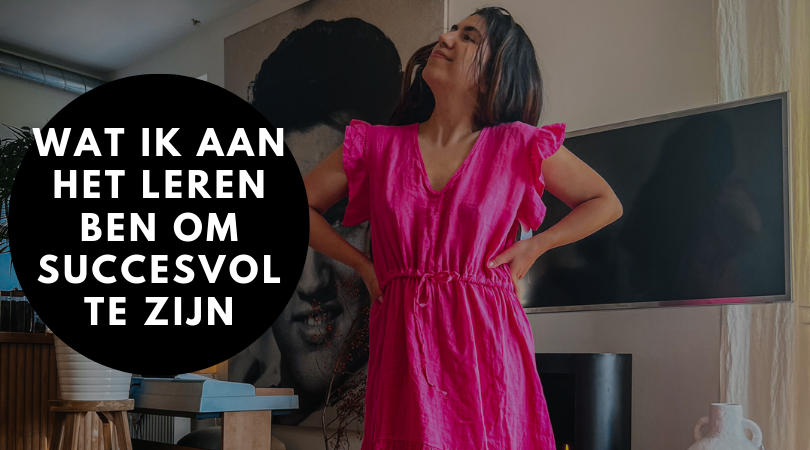 Ik weet heel goed wat mijn huidige 'flaws' zijn die me tegenhouden om naar het volgende level te gaan. In mijn leven, als persoon, in mijn werk, in vriendschappen in mijn relatie in alles. Daarom wilde ik een paar punten met jullie delen waarvan ik wéét dat succesvolle mensen deze dingen hebben 'ge-owned' en ik op het pad zit dit ook te doen.
Of eigenlijk, zul je het anders moeten lezen: Deze dingen ownen maken je als mens succesvoller. Omdat het je rust bewaakt, je blijer maakt en in je kracht zet.
Daarom dus.
Benieuwd naar de uitdagingen en punten?
1. De mening van anderen
Haaaaaa, deze moest op nummer 1 komen te staan. Soms moet je opkomen voor jezelf en leven in de realiteit dat iemand jou niet aardig meer vindt doordat je op bent gekomen voor jezelf. Die realiteit heb ik altijd ten koste van alles vermeden. Liever dat ik met een rotgevoel zat dan dat ik de ander vertelde dat ik ergens niet van gediend was en die persoon mij 'niet aardig' zou vinden.
Verloochen jezelf net iets te vaak en je moet wel aan dit punt werken om los te komen van het idee of het beeld wat anderen hebben over je. Daar zit ik nu. Ik verbreek sommige vriendschappen, ik neem afstand van bepaalde mensen, ik zeg wat ik denk, vind en voel en dat betekent ook dat sommige volgers zich hieraan irriteren of storen of geen volger meer willen zijn. Maar wat heeft het voor zin om de schijn op te houden zodat mensen je aardig vinden als je jezelf verloochend?
Precies, die realisatie kwam iets te hard binnen de afgelopen jaren. Dus dit is mijn grootste punt waar ik aan werk.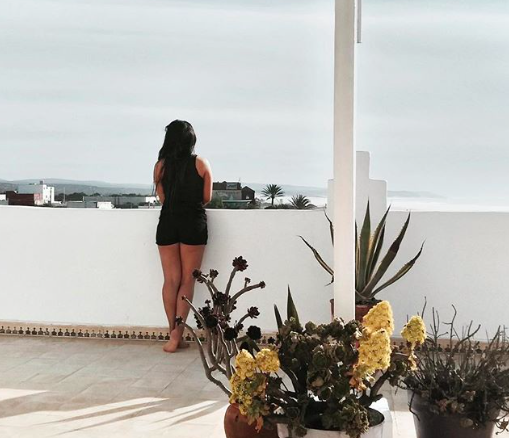 2. Angst (voor succes)
Angsten kennen we allemaal wel. Maar angsten zitten ook zoveel dieper dan je meteen door hebt. Er zijn talloze mensen die bijvoorbeeld heel rijk willen worden maar eigenlijk zichzelf saboteren omdat ze angsten hebben. De angst dat iedereen je dan om geld gaat vragen, de angst om vrienden te verliezen, de angst om het ook weer kwijt te raken.. zoveel angsten!
Wat dacht je de angst voor succes? Dit is waar ik aan werk. Klinkt gek, maar ik merk al heel erg dat wanneer je bepaalde successen behaalt, mensen om je heen niet altijd voor je staan te juichen. Dat heeft me veel pijn gedaan in het verleden. Ik zie ook hoe superslanke mensen die bijvoorbeeld crop tops dragen, rare blikken krijgen van vreemden. Hoe 'normaler' je bent of doet, hoe meer mensen je met rust laten.
Maar ik wil niet doorsnee of normaal zijn, ik wil superslank zijn (haha) – maar tegelijkertijd wil ik geen haat of rare blikken of mensen die zich daardoor bedreigd of negatief voelen over zichzelf en dit dan uiten op mij.
Ik ken de psychologie van een spiegel voorhouden en dat de triggers van anderen hun eigen pijn zijn maar al te goed, maar toch beangstigd het me ergens omdat ik ZO graag zou willen dat niemand pijn ervaart maar het heft in eigen handen neemt. Succesvolle mensen hebben een ander level bereikt van omgaan met hun angsten en dat is enorm inspirerend voor me.
3. Negativiteit
Succesvolle mensen weten dat negatieve dingen je overkomen in het leven maar dat de kracht schuilt in HOE je ermee omgaat. Nu heb ik het niet over alle situaties in het leven, maar over het algemeen geldt: wanneer je besluit het slachtoffer te zijn, dan verlies je de kracht die je hebt als mens: vrije wil om opnieuw keuzes te maken over jouw realiteit.
Dit is niet een heel groot ding bij mij, maar de reminder kan ik soms wel gebruiken.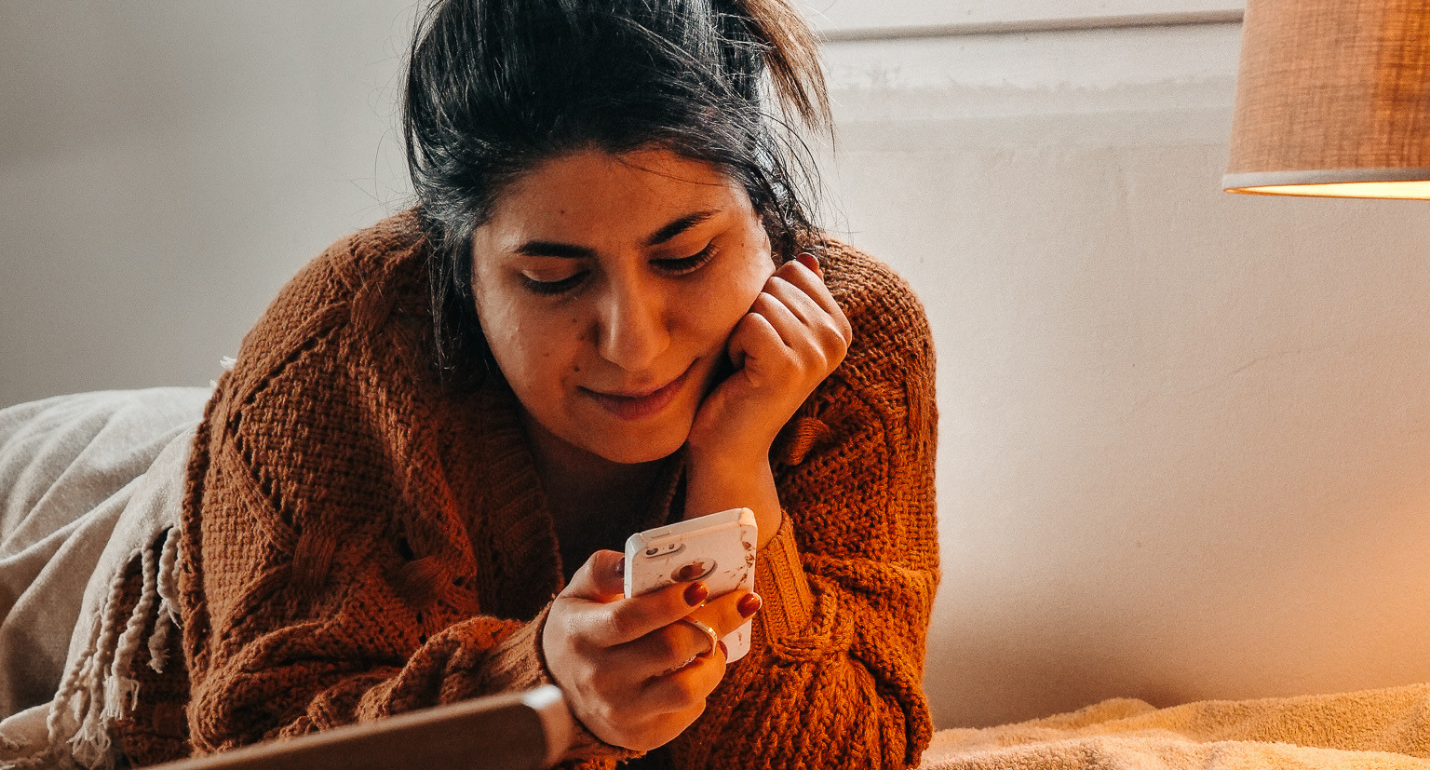 4. Weinig motivatie
Ik geloof inmiddels niet meer dat succesvolle mensen altijd gemotiveerd zijn. Daar kwam ik achter toen ik 6 jaar geleden van mijn blog mijn fulltime baan maakte. Het moet soms uit je tenen komen zonder dat je daar gemotiveerd bij was. Succesvolle mensen leren te begrijpen hoe hun eigen brein werkt en proberen manieren te vinden om hun motivatie 'te hacken'. Door bijvoorbeeld te gaan wandelen als ze 'vast' zitten in hun hoofd. Door een weekendje weg te boeken als ze moeten opladen. Door te sporten om negatieve gevoelens eruit te laten. Etc.
Wanneer je begrijpt dat motivatie hebben een cadeautje is maar het niet je standaard brandstof is, kun je eindelijk manieren vinden om grote stappen voorwaarts te zetten in je leven!
Geniet van het leven, wees je bewust en gebruik de tips naar eigen wens!
Voor het geval je nog niet wist wat de ultieme boodschap van mij altijd is, heb ik hem nog even benoemd 😉