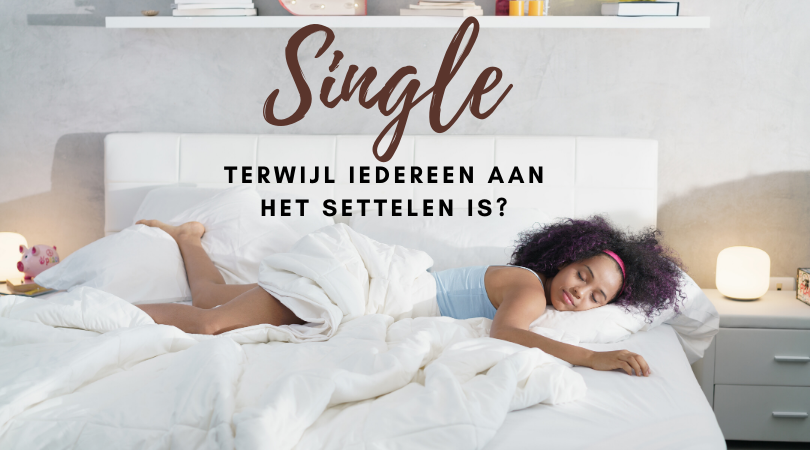 Het is helemaal oké om vrijgezel te zijn. Het is oké om respectvol te zijn naar jezelf toe en niet zomaar een relatie aan te gaan met de eerste de beste omdat je dan in ieder geval niet meer alleen bent.
Dat weet jij vast ook wel, maar soms word je gewoon iets te hard geconfronteerd met de biologische klok, of de momenten waar +partner op de kaart staat of de mini blikken die twee mensen in een relatie met elkaar uitwisselen die jij ziet op een feestje waar jij met je aangeschoten hoofd ook zooo naar verlangt.
Het is heel normaal om deze gevoelens te hebben, vooral wanneer het lijkt alsof iedereen om je heen langzamerhand aan het settelen is. Settelen volgens de regels van de maatschappij welteverstaan. Onthoud dan de volgende dingen:
Het is oké om tijd te nemen voor jezelf
Eerlijk, je zou bij wijze van een relatie met een happig persoon aan kunnen gaan op dit moment, toch? Er zal altijd wel iemand zijn, al vind je hem/haar op het internet, die zich graag wil binden aan jou. Maar dat is niet de oplossing en het is meer dan respectvol naar jezelf toe om dan maar vaak zat de pijntjes te voelen van het vrijgezelle leven (terwijl deze ook enorm veel waanzinnig leuke kanten kent trouwens, dat even daar gelaten).
Maar wanneer je de tijd hebt voor jezelf kun je uitzoeken waar jij gelukkig van wordt in het leven. Wanneer je verliefd wordt op jezelf en op jouw leven, gaan er deuren open. Je straalt dan van binnenuit en wanneer dit gebeurt, trek je mensen aan.
Een relatie staat niet gelijk aan geluk of status
Alleen maar omdat je een relatie hebt betekent niet dat je gelukkig bent. Ik ken genoeg stellen die heel ongelukkig zijn in hun relatie maar hier niet zomaar over durven te praten omdat het lijkt alsof ze de enige zijn. Ik kan jullie vertellen: iedereen die ik ken gaat door struggels qua relatie en het is veel vaker hard werken om elkaar te begrijpen, te respecteren en samen te leven dan je misschien denkt als vrijgezel. Als je stellen ziet die helemaal gelukkig en verliefd lijken, onthoud dan dat ze:
Ook hun eigen struggels kennen achter gesloten deuren, en:
Waarschijnlijk hard hebben gewerkt om op dit level te kunnen zijn samen.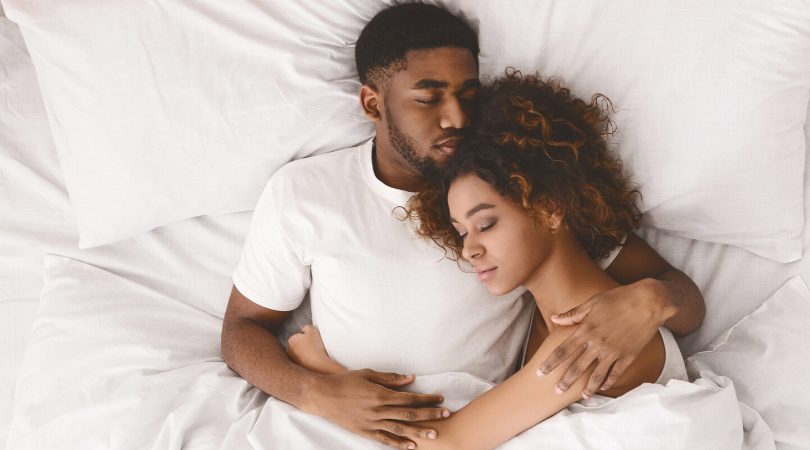 Twee mensen bij elkaar zetten en verwachten een leven te delen met elkaar brengt altijd wrijving, het is maar net hoe je met die wrijving om gaat om er glans uit te krijgen. Het is dus niet enkel: relatie hebben en gelukkig zijn.
Sommige mensen in een relatie zijn comfortabel, maar niet gelukkig. En dat is het voor sommigen waard.
Denk dus niet dat je gelukkig zult zijn áls je eenmaal een relatie hebt. Zie de complexiteit ervan en realiseer dat je leven nu al alles heeft om een gelukkig of content gevoel te creëeren voor jezelf.
Het is geen race
Wie heeft al een relatie? Wie gaat trouwen? Wie krijgt kinderen? Loop je achter? Tikt de tijd? Als je iemand ontmoet, moet je dan binnen 2 jaar trouwen omdat je anders heel erg achterloopt op de rest?
Wie heeft bedacht dat dit een race is? Je kunt toch veel beter op je 31e iemand vinden en een geweldig leven mee opbouwen dan dat je op je 25e iemand vindt en op je 32e gescheiden bent, toch?
DIT IS SLECHTS EEN VOORBEELD van hoe stom het is om een tijdsframe aan dit soort dingen te hangen met het gevoel dat je dingen moet doen omdat je anders 'achterloopt'. Ik snap dat er een biologische klok meespeelt bij ons vrouwen, maar dat is niet het punt wat ik probeer te maken met 'het is geen race'. Deze is vooral bedoeld voor mensen die denken dat ze volgens een bepaalde tijdsframe moeten leven omdat de maatschappij en de mensen om hen heen dit vragen. F dat.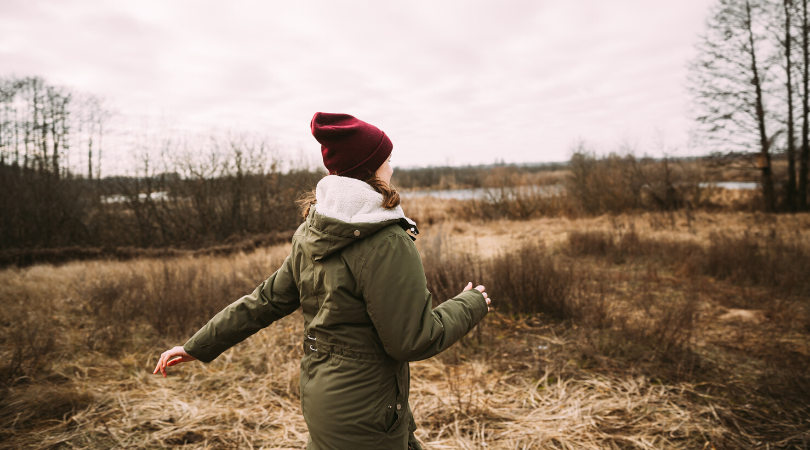 Je mag hoge standaarden hebben
"Mijn vrienden zeggen dat ik vrijgezel ben omdat ik kieskeurig ben", nou en. Je bent niemand iets verplicht. Hoe stom zou het zijn dat je met iemand een relatie aangaat omdat anderen zeggen "het wordt tijd dat je minder kieskeurig bent en gaat settelen" terwijl je voor je gevoel teveel botst met iemand? En dan? Dan is de wereld om je heen blij, maar jij niet. En wie leeft jouw leven eigenlijk elke dag? Zij of jij?
Word niet cynisch
Het is makkelijker om in zelfmedelijden te verdrinken dan in twijfel. Het is makkelijk om jezelf zielig te vinden en cynisch te worden over liefde en relaties. Maar gebruik dat juist als motivatie. Motivatie om niet te settelen omdat je jezelf zielig vindt. Motivatie om jezelf op de eerste plek te zetten, motivatie om jezelf te beteren.
Ik zie genoeg mensen die bezig zijn met zo snel mogelijk settelen, mensen die hun leven op de 'versneld afspelen' knop hebben gezet in plaats van in het moment.
Als iedereen om je heen aan het settelen is, onthoud dan dat jij dat ook kan doen maar nog niet hetgeen hebt gevonden of gevoeld waarbij dat goed genoeg voelde. Het is oké om tijd voor jezelf te nemen, een relatie is geen synoniem voor geluk, het is geen race en je mag een hoge standaard hebben.  <3