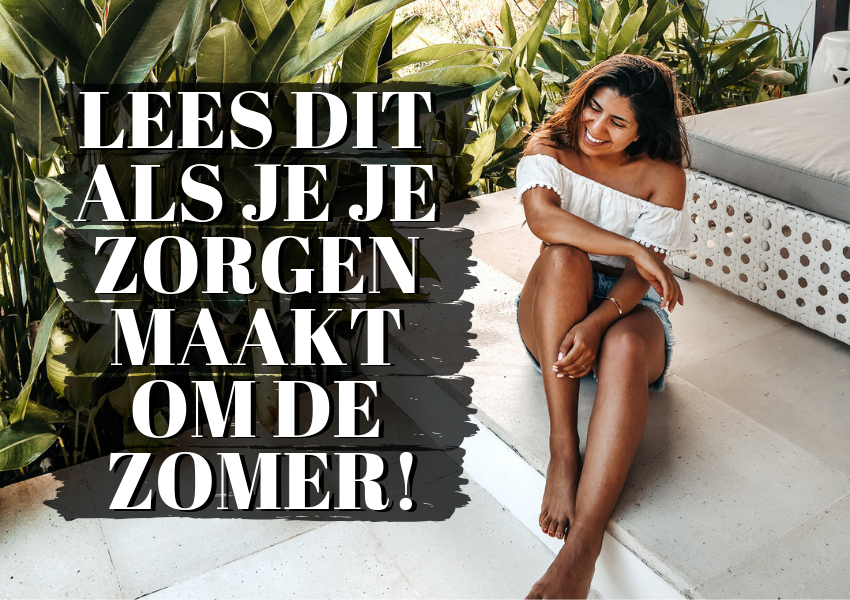 Kijk je wel eens terug naar foto's van jezelf toen je jonger of slanker of wat dan ook was met de gedachte:
Waarom genoot ik er niet van toen?
Waarom was ik zo onzeker? Waarom durfde ik geen jurkjes aan? Waarom maakte ik me elke seconde druk om de volgende maaltijd? Waarom dacht ik dat ik niet meer jong genoeg was? IK WAS PRACHTIG!
Hoe stom is het om dat te realiseren? Dat je een fantastisch leven had, om wat voor reden dan ook en het gewoon niet zag op dat moment omdat je bezig was met allemaal kleine details die er nu, nu je erop terug kijkt, niet meer zo toe doen.
Precies deze realisatie zou je het volgende inzicht moeten kunnen brengen;
Over een paar jaar kijk je PRECIES zo terug op je huidige zelf
Op de jij van NU.
JIJ, NU  die deze letters leest.
Jij ja. Op dit moment.
Hoe je er ook bij loopt/staat/zit.
Om welke details je je ook druk maakt. Ik zeg nu wel details terwijl ze voor jou als grote obstakels kunnen voelen.
Vooral rond deze tijd van het jaar
Wanneer we de lente beginnen te voelen en enigszins gestresst raken van het idee dat de zomer om de hoek staat. Warme dagen, veel buiten omringd met mensen, veel drankjes en barbecues en veel blote/open kleren.
De meeste mensen die mijn site bezoeken voelen die zorgen in meer of mindere mate en daarom schrijf ik dit artikel. Omdat ik wil dat je denkt aan het moment dat je naar een oudere foto van jezelf kijkt waar je misschien iets had waar je nu naar verlangt maar je ook dondersgoed weet dat je dat toen helemaal niet zo realiseerde zoals nu.
Dat verlangen naar hoe je toen was haalt je weg uit het moment nu waardoor datzelfde proces zich over een paar jaar weer herhaalt. Dus kijk even goed naar jezelf, alles wat je nu bent en hebt – zul je op een dag ook weer verlangen.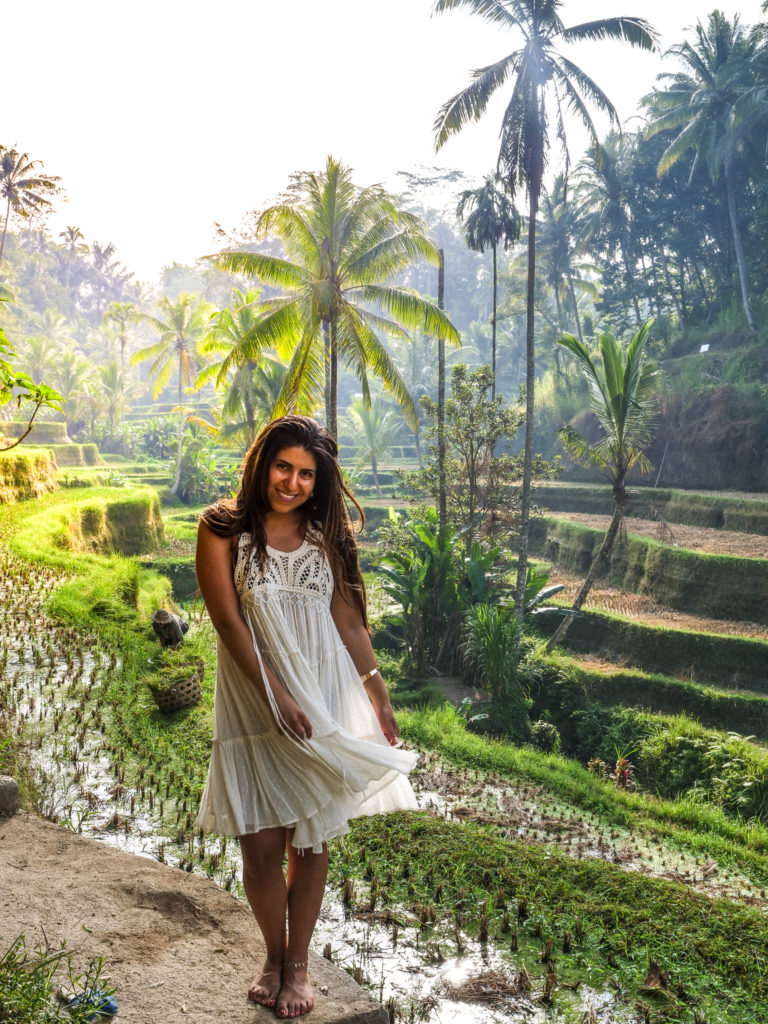 Besef je dat? Ik zal het nog even herhalen:
Alles wat je nu bent en hebt, zul je op een dag ook weer naar verlangen.
In meer of mindere mate en misschien niet allemaal tegelijk. Dat is ook het mooie van het leven, dat dit dingen komen en gaan en niets blijvend is. Als je daar vrede mee weet te sluiten zul je voor altijd afscheid nemen van 'de tussenfase' – het leven dat je op pauze hebt gezet tot je slank bent, geld hebt, een relatie hebt, getrouwd bent of wat dan ook.
Alles evolueert met ups en downs, alles blijft veranderen en dat is maar goed ook. Zo blijven we ontwikkelen en is de vraag aan jou hoe je wilt ontwikkelen. Positief en vooruit? Of verbitterd en achteruit ('vroeger was alles beter')?
Dus geniet van hoe je NU bent, ook al werk je aan jezelf. Geniet van de eerste stralen van de lentezon, geniet van een simpele wandeling, geniet van drankjes doen met vrienden, geniet van het plannen van een barbecue en geniet van het dragen van luchtige kleding waar je lichaam in kan ademen tijdens de warme dagen die gaan komen.
Dit is geen tussenfase. Dit is je leven.