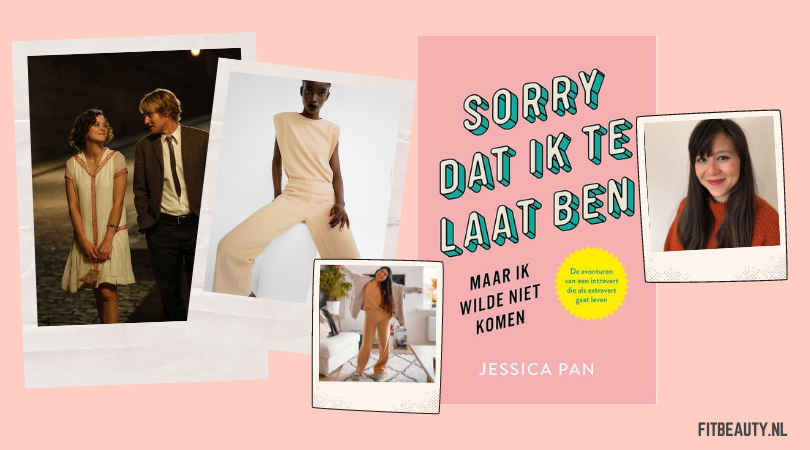 Yes yes yes, het is weer tijd voor een favorieten post! Dé plek op mijn site waar ik mijn ei kwijt kan over allerlei verschillende onderwerpen, films, apps, boeken, producten etc. die ik absoluut zou aanraden aan al mijn vrienden en vriendinnen.
En aan het eind deel ik ook nog welke dingen ik op dit moment lees/luister/gebruik die potentie hebben om genoemd te worden in een volgende favorieten post.
Sorry dat ik te laat ben, maar ik wilde niet komen | BOEK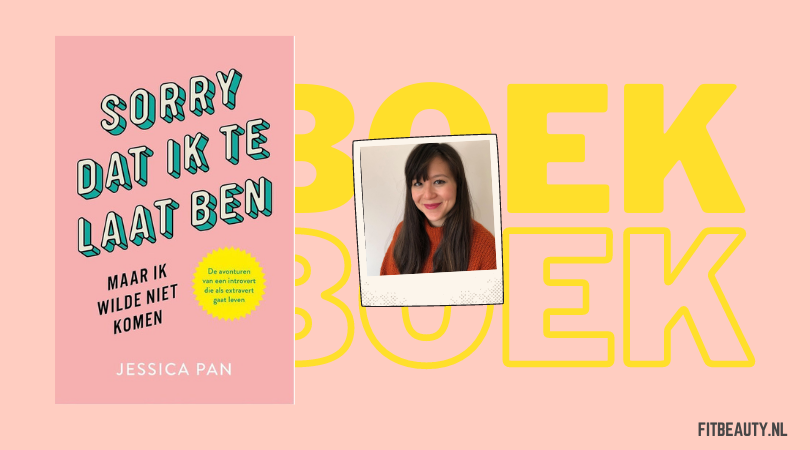 Ik zit sinds een paar maanden in een heuse boekenclub. Jaja, een hele grote uitdaging voor mij omdat ik nooit volgens afspraak of 'regels' een boek wil lezen.
Ik lees amper boeken uit, ik lees en luister verschillende boeken door elkaar en wanneer er ineens een deadline wordt gesteld lijkt het erop dat ik me er onbewust tegen verzet.
Maar hey, tijd om jezelf af en toe uit te dagen! Dit boek is het tweede boek dat we nu lezen en aangezien ik hem nog niet uit heb (bijna, nog 3 uur luistertijd te gaan!) mag ik hem misschien nog niet noemen, maar ik weet nu al zeker dat deze in dit rijtje thuis hoort!
Het boek is geschreven door Jessica Pan waarin zij je meeneemt door haar reis van een verlegen introvert die in een jaar allemaal extravert-activiteiten gaat ondernemen.
Van vreemden aanspreken, tot toneelles nemen en meer. Erg leuk en herkenbaar voor mij als introvert om het te lezen/luisteren (ik luister het via audible), alhoewel ik geen verlegen introvert ben en zij wel, haal ik er toch ontzettend veel boeiends uit!
En de titel is natuurlijk al geweldig 😉 Hij is dus inderdaad ook vertaald naar het Nederlands voor iedereen die graag in het Nederlands leest. In het Engels heet het boek: "Sorry I'm late, I didn't want to come", spreekt voor zich 😉
Hier kun je het boek bestellen.
Huispak | ZARA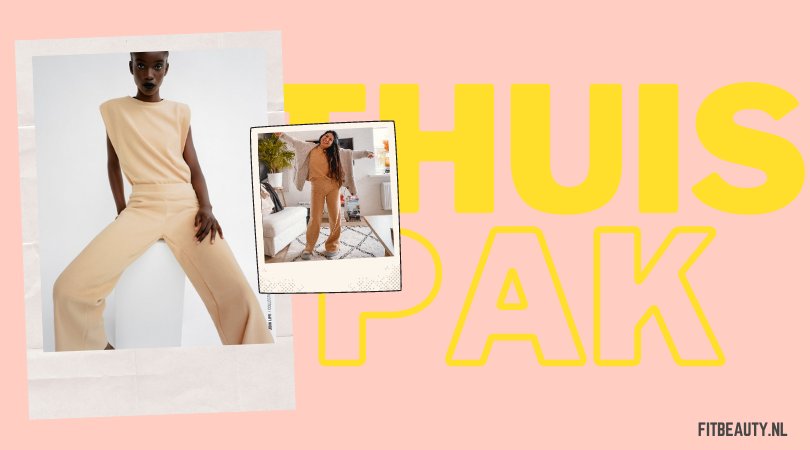 Ik ben mijzelf fijne kleren aan het gunnen. Dat klinkt gek en misschien oppervlakkig, maar ik weet dat dat niet mijn intentie is. Er zit een diepe laag onder waar ik binnenkort een video over deel (is in the making op dit moment!). En in die zoektocht naar fijne kleren kwam in in de Zara een broek en top tegen die er naar mijn mening erg mooi uitzien en tegelijkertijd ZO LEKKER zitten!
Ik heb besloten dat het mijn thuis pak wordt en elke keer als ik langs de spiegel loop thuis, voel ik me geweldig.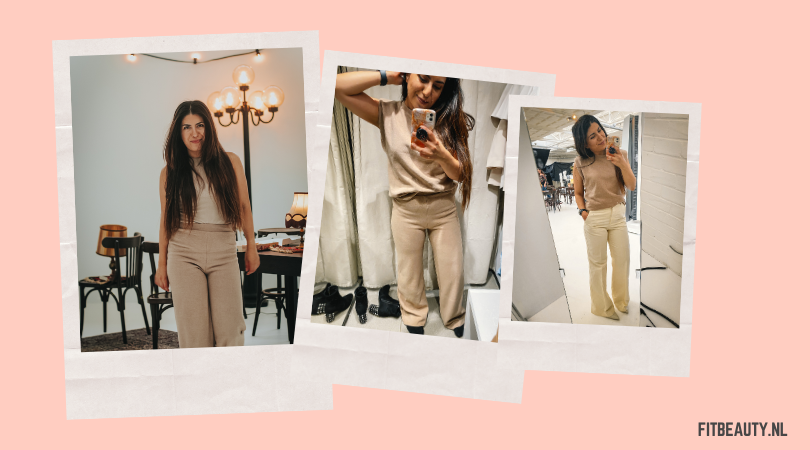 Ik vind het setje zelfs zo leuk dat ik hem gerust buitenshuis draag. Op het moment dat ik mijn auto in stap of op de fiets spring realiseer ik me weer hoe lekker het zit. Maar er niet slonzig uit ziet. Wat een cadeautje naar mijzelf! Absoluut een favoriet. Ik heb twee setjes voor mijn moeder gekocht, twee setjes voor mijzelf en een back-up setje cadeau gekregen van Boy omdat ook hij mij heel mooi vindt in dit setje als hij thuis komt en mij ziet, in plaats van mijn oude gescheurde thuis kleren, haha. WIN-WIN-WIN! Ik heb zelf de kleuren "Kameel" en "Vanille".
Hier vind je de co-ord setjes!
Midnight in Paris | FILM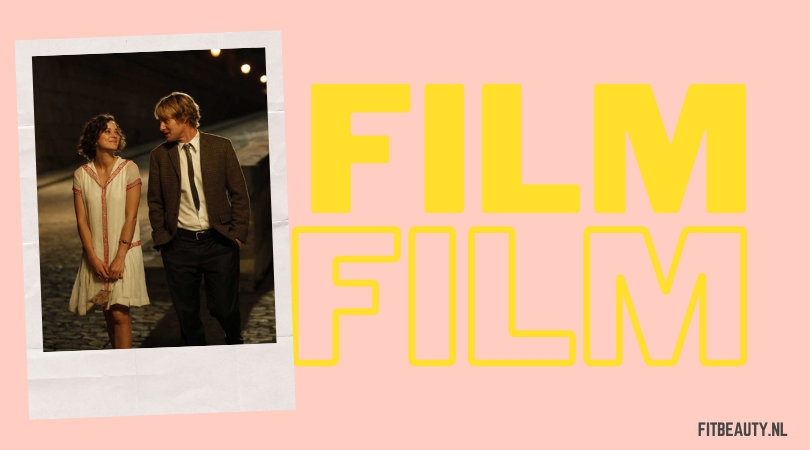 Ik heb sinds een jaar een Pathe unlimited pas en ik ben er zó vreselijk blij mee. Nooit geweten dat naar de film gaat me zoveel moois brengt. Inspiratie, ontwikkeling, creatieve ideeën maar ook dat ik even uit mijn eigen hoofd en wereld wordt getrokken. Dat gebeurt niet veel met het werk dat ik doe, daarbij hoor ik veel in mijn hoofd te zitten en daar content uit te trekken. Dus naar de film gaan is nu echt fantastisch voor mij.
De laatste tijd zijn er niet heel veel nieuwe films gelanceerd aangezien allerlei opnames stop waren gezet vanwege COVID-19. Dat betekende dat er wat oudere films gedraaid werden in de bioscoop, waaronder Midnight in Paris.
Uit de trailer kon ik niet zoveel opmaken, dat heb je wel eens vaker en dat vind ik eigenlijk ook maar beter dan een trailer die alles al verklapt. De boodschap van de film zelf was uiteindelijk ZO MOOI, zo inspirerend en zo gaaf in beeld gebracht. Echt een "Teni film" zoals Boy het noemt (hij was ook mee). Ik wil eigenlijk niks verklappen en ik vind dat je zeker eens de film moet kijken als je graag nieuwe inzichten wilt over het leven en hoe het verlangen naar iets anders niet per se beter is.
Dat is alles wat ik zeg! Haha. Een prachtige film 🙂
Op dit moment aan het lezen / kijken / gebruiken
Ook wil ik een klein stukje toevoegen aan elke favorieten post met hetgeen wat ik nu lees, kijk en/of gebruik waar ik potentie in zie voor eventueel een volgende favorieten post.
Ik lees/luister: "The courage to be disliked" van Ichiro Kishimi
Ik kijk: Good Girls seizoen 3 op Netflix (seizoen 1 kwam terug in mijn

favorieten van juli 2018

)
Ik gebruik: Natuurlijke shampoo en conditioner van Dr. Hauschka en deodorant van Aotearoad (bij de TK Maxx gescoord).
Heb jij favorieten van dit moment die je graag wilt delen met me? Ik ben heel erg benieuwd naar tips voor boeken, series, programma's, apps, gadgets, producten en meer! 🙂