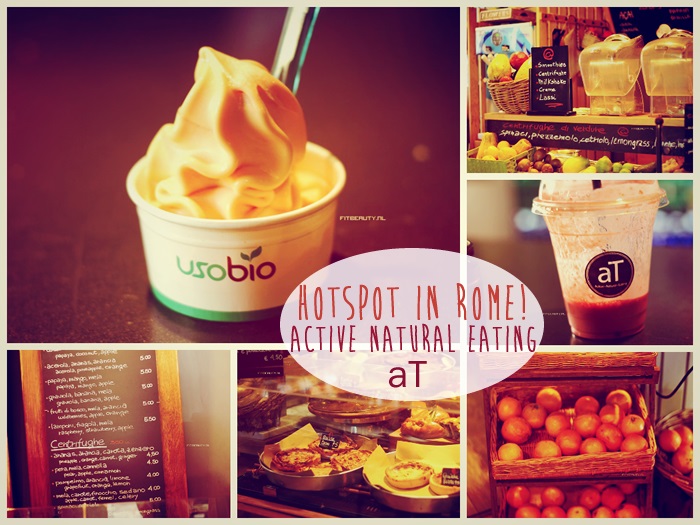 Jaaaaa het is bijna een traditie geworden om elke vakantie een HotSpot tentje te vinden! Jullie willen niet weten hoe blij ik was toen we deze tent tegen het lijf liepen, ik was hier zó aan toe! Kijk gauw mee!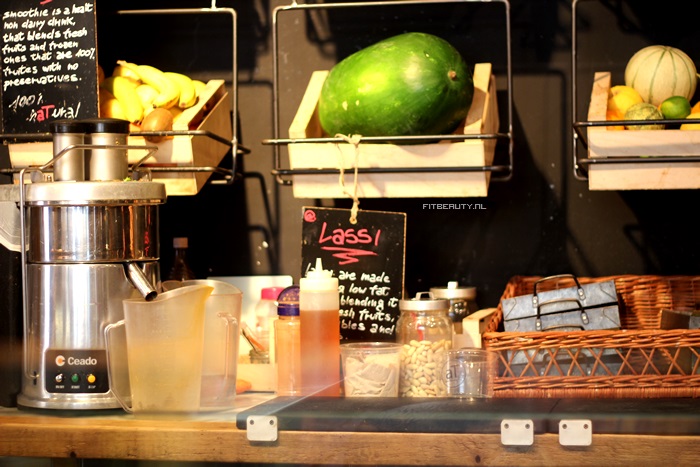 Ik vond het zo'n leuk en grappig verhaal dat ik die ochtend een foto op Instagram postte met dat ik zo'n trek had in een groene smoothie (zie onder, rechts). Na alle ijsjes (melk!) en pizza's en pasta's (tarwe!) had ik een groente en fruit kick nodig. Ik vroeg op Instagram of jullie nog advies hadden voor leuke en gezonde tentjes in Rome waarop foodbeautypassion reageerde met:
foodbeautypassion Hoi Teni! Er is een geweldig tentje waar ze healthy food en sapjes uit een centrifuge hebben. Het heet aT active natural eating… You will love it!
De hele dag had ik natuurlijk geen internet op mijn telefoon. Eenmaal aangekomen in dit tentje kon ik op WiFi en zag ik haar comment, zo gaaf, want ik stond letterlijk in diezelfde tent! And i loved it! haha 🙂 Dus bij deze bedankt!
Ik werd enthousiast geholpen door deze man (Gabriel) die me het een en ander uitlegde over hun ijsjes en de nieuwe smaakjes. Want ja, ik was weer in de richting van de ijsjes gaan kijken 😀 100% veganistisch ijsje met papaya en kokos en hij was lekker!! Er was zoveel lekkers te vinden, ik wilde van alles proeven maar ik had met mezelf afgesproken om alleen te eten als ik echt honger/trek had. Dus niet onnodig van alles weg werken! Hadden we dit tentje maar in Nederland.
Ik (en jullie hoop ik ook) kunnen wel genieten van de foto's in ieder geval!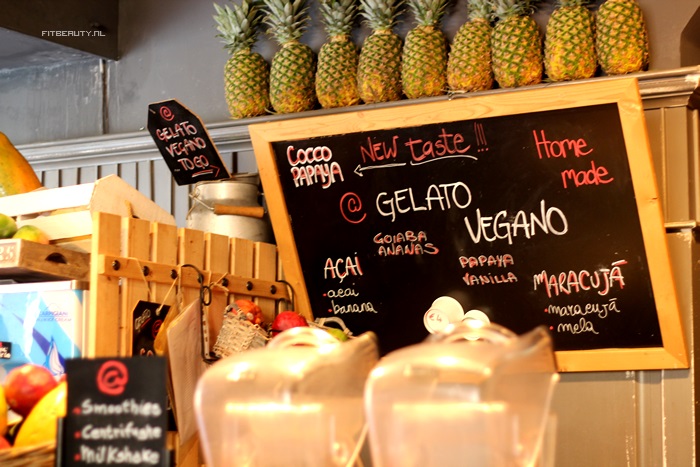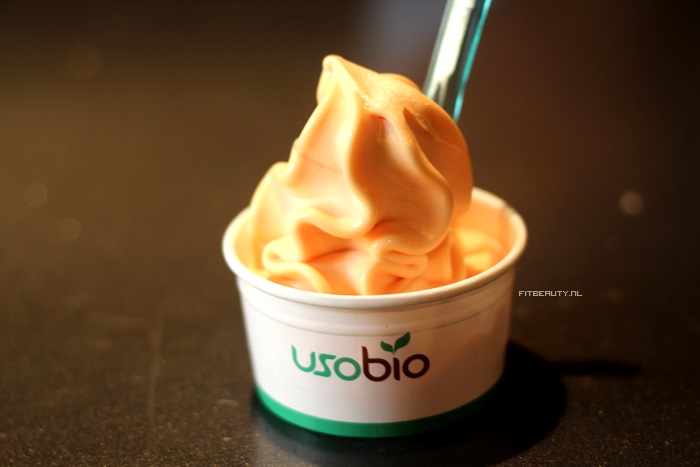 Mn ijsje 🙂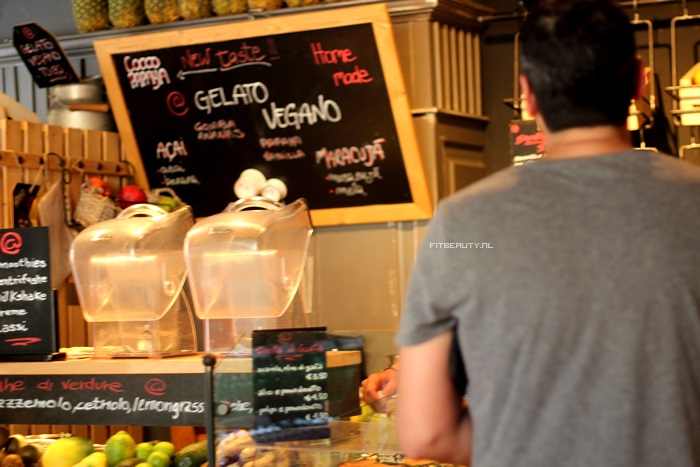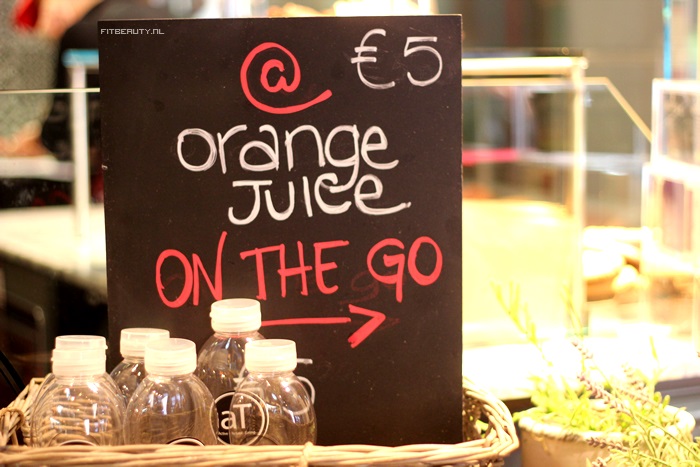 Je pakt een leeg flesje, loopt naar de sap centrifuge waar allemaal sinaasappels bovenop liggen, en perst je eigen verse sap. Wat zeg ik: Mega vers!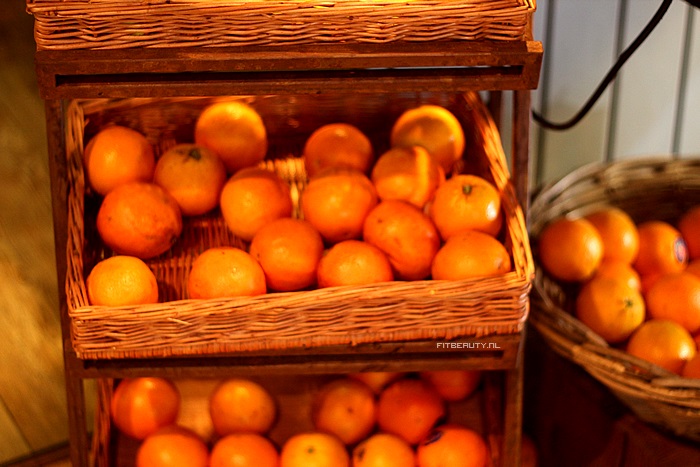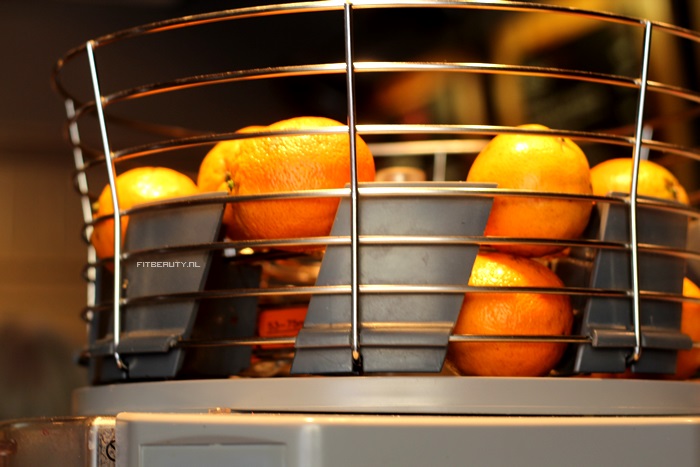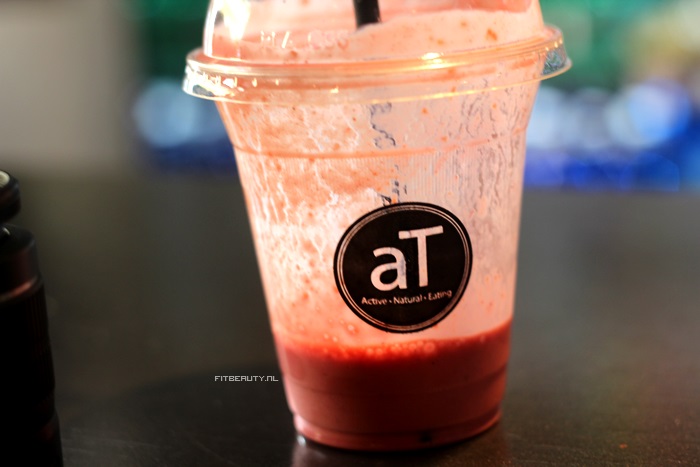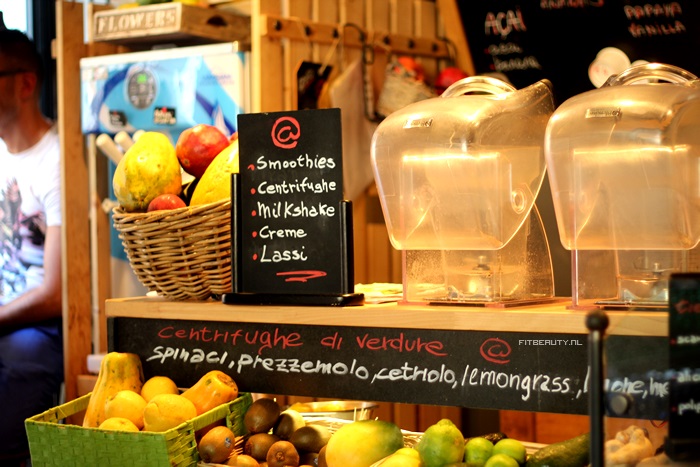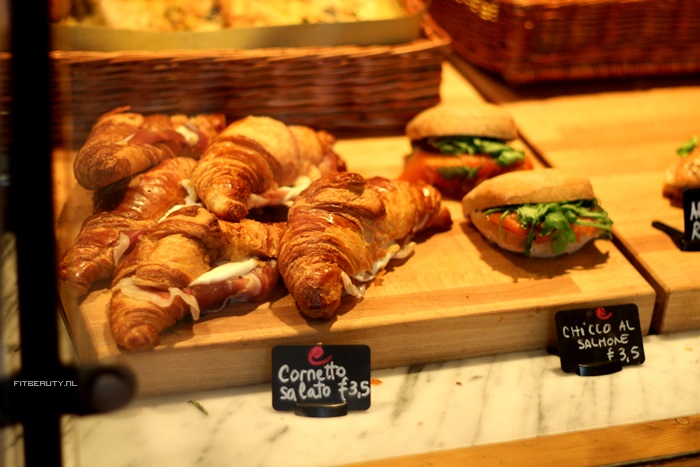 Honger krijg ik ervan 🙂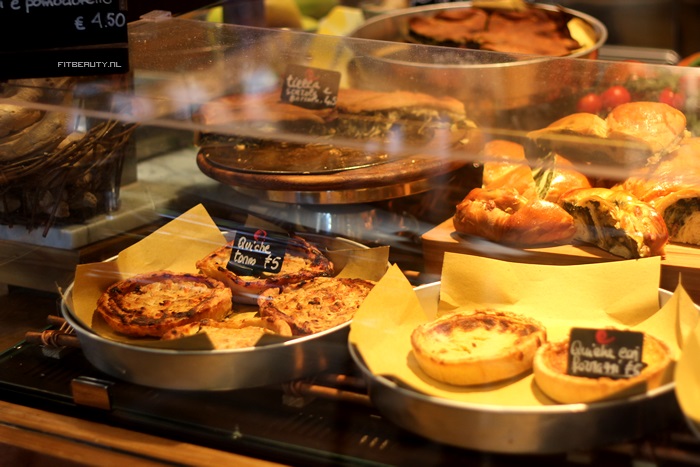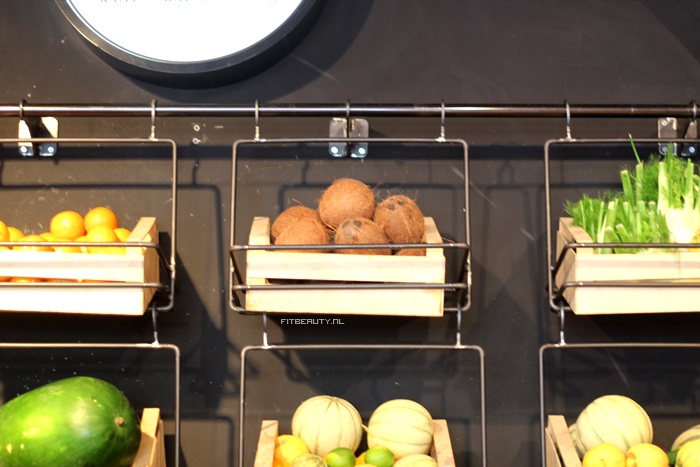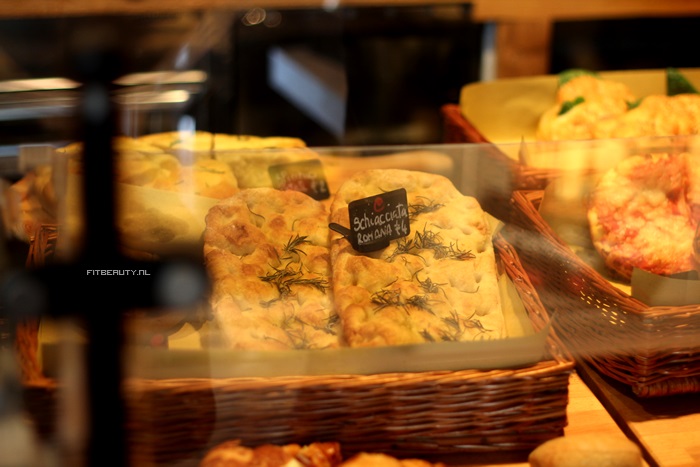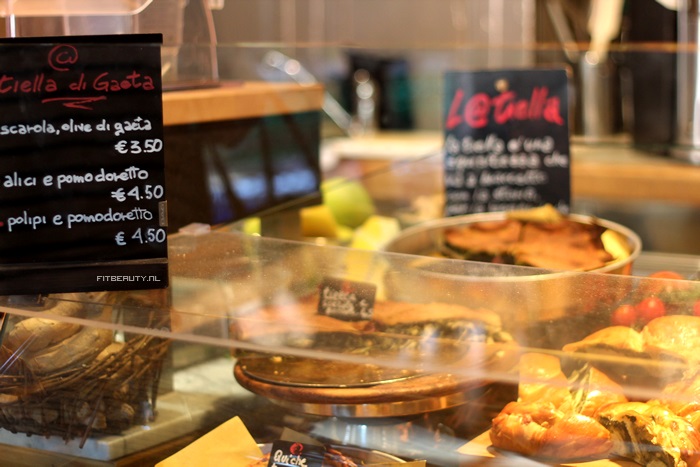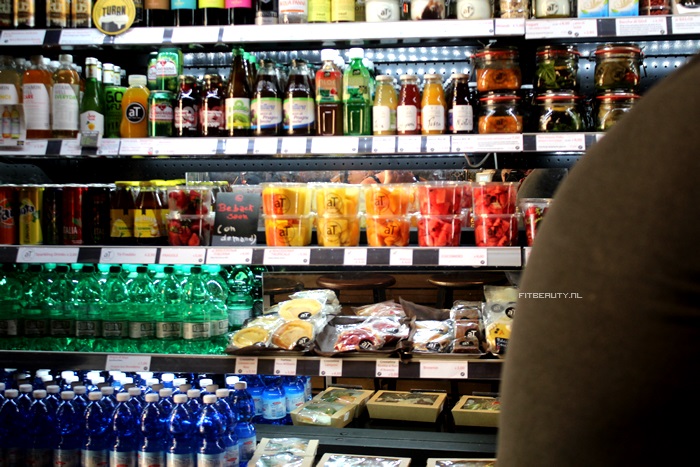 Oja! En alle materialen die ze gebruiken zijn ook biologisch afbreekbaar! Mooi punten mee gescoord hoor!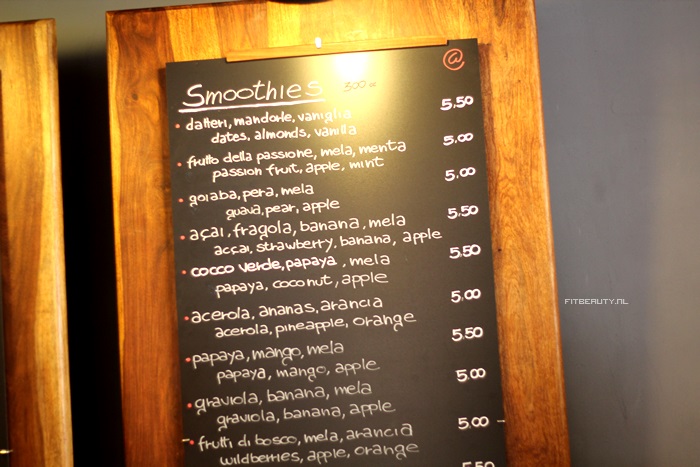 De smoothie kaart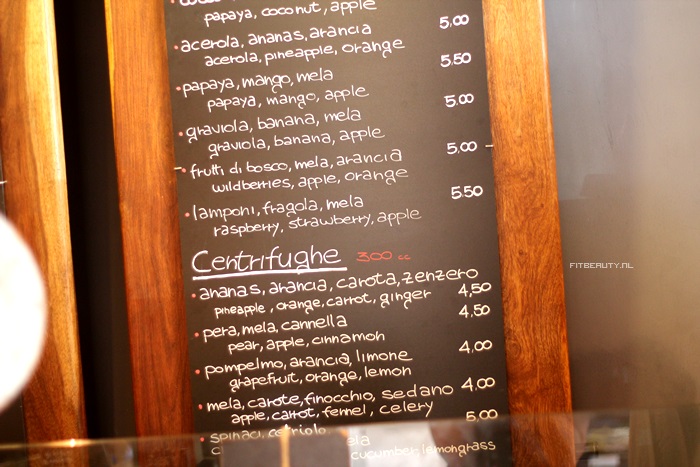 En ook de centrifuges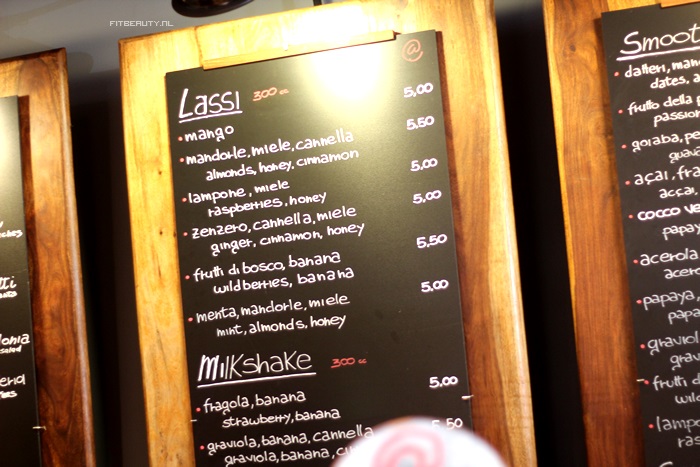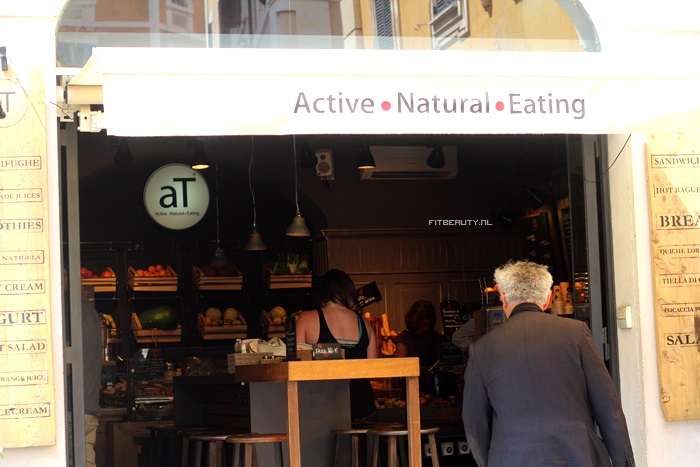 Hoe leuk ziet het er van buiten uit?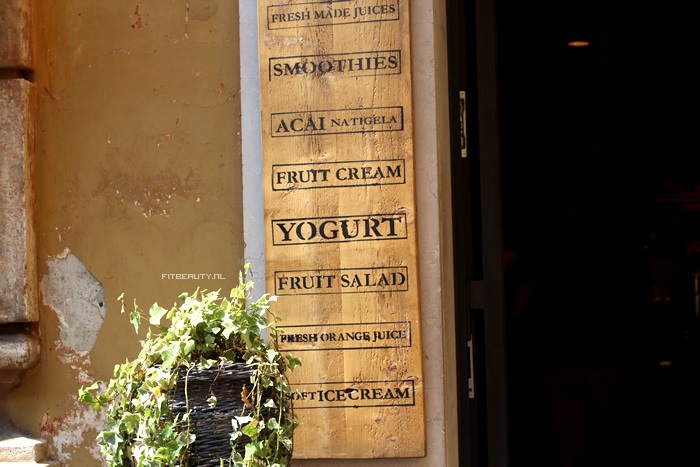 Het woordje "Yoghurt" is wat mijn aandacht trok toen ik het zag! En vervolgens zag ik Fruit Salad en wist ik: ik moet hier naar binnen!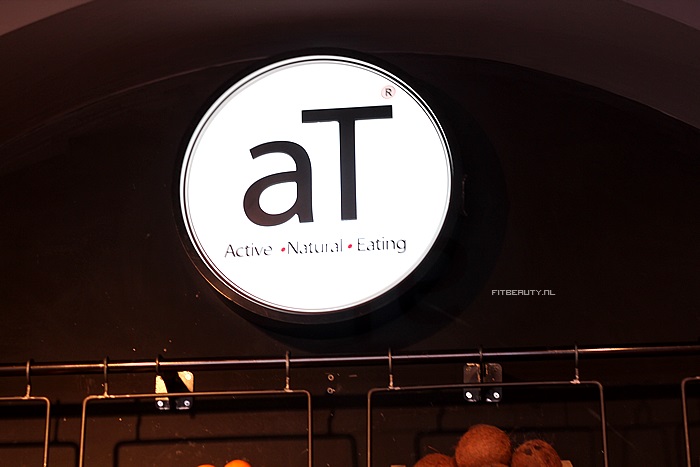 Dus ga je naar Rome binnenkort.. Ga hier dan echhhtt langs! Het adres is: Piazza di Pietra, 62, Rome, Italy
Het is echt een paar straten verderop van het Pantheon. Zeker de moeite waard dus als je in de buurt bent!