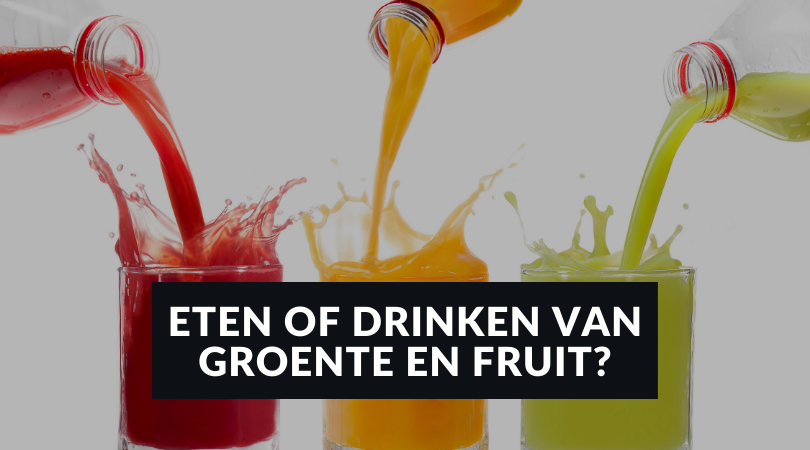 Groente en fruit zijn gezond. Dat weten we allemaal. Iets met puur, onbewerkt, vitamines en mineralen, toch?
Maar is er dan een verschil in hoe we groente en fruit binnenkrijgen, of we het eten of drinken? Is er een gezondere manier? Of maakt het niet uit of we het eten of drinken? Vandaag antwoord op die vraag!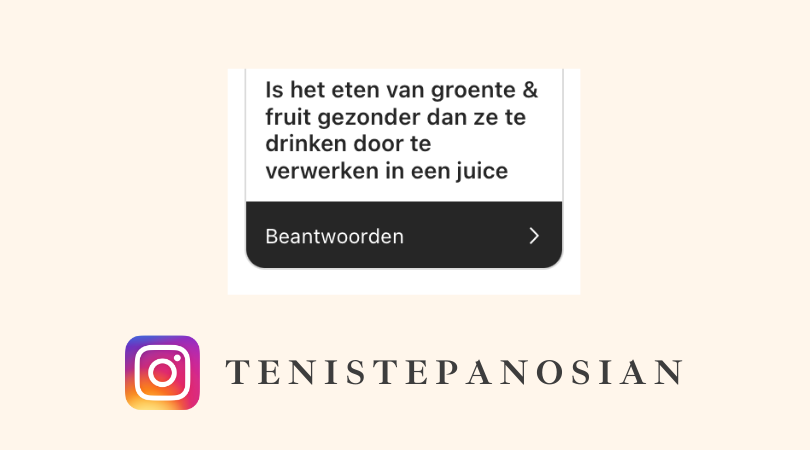 Elke week behandel ik vragen die op Instagram gesteld worden, vergeet me daar niet te volgen om meer live content mee te krijgen en je vragen direct te kunnen stellen! @tenistepanosian
Fruit – bevat natuurlijk suiker
Laten we beginnen met fruit. Fruit zit bomvol vitamines, mineralen en vezels. Maar inderdaad ook suikers. Nu ben ik totaaaaaaaaaaal geen tegenstander van natuurlijke suikers (lees: "Is fruit echt zo slecht?"), maar hoe suiker je lichaam binnenkomt, doet wel degelijk iets.
Als suiker in vloeibare vorm je lichaam in komt, zal het je suikerspiegel snel doen stijgen. Dit wordt gevolgd door een flinke daling waardoor je je suf en moe voelt en weer trek krijgt in iets zoets.
Maar, wanneer suiker gepaard gaat met vet, eiwit en/of vezels – dan zal je suikerspiegel geleidelijk stijgen. Wanneer je dit eet, zal het nog trager gaan omdat het beetje bij beetje je lijf inkomt. Het kauwproces vertraagt het geheel en zorgt er ook voor dat je lichaam zich kan voorbereiden op de voedingsstoffen die binnenkomen door de juiste hormonen en enzymen af te scheiden.
Wanneer je dit drinkt zal je lichaam verrast worden en haastig alles moeten klaarmaken voor het verteren. Je suikerspiegel stijgt en het is werken tegen de klok.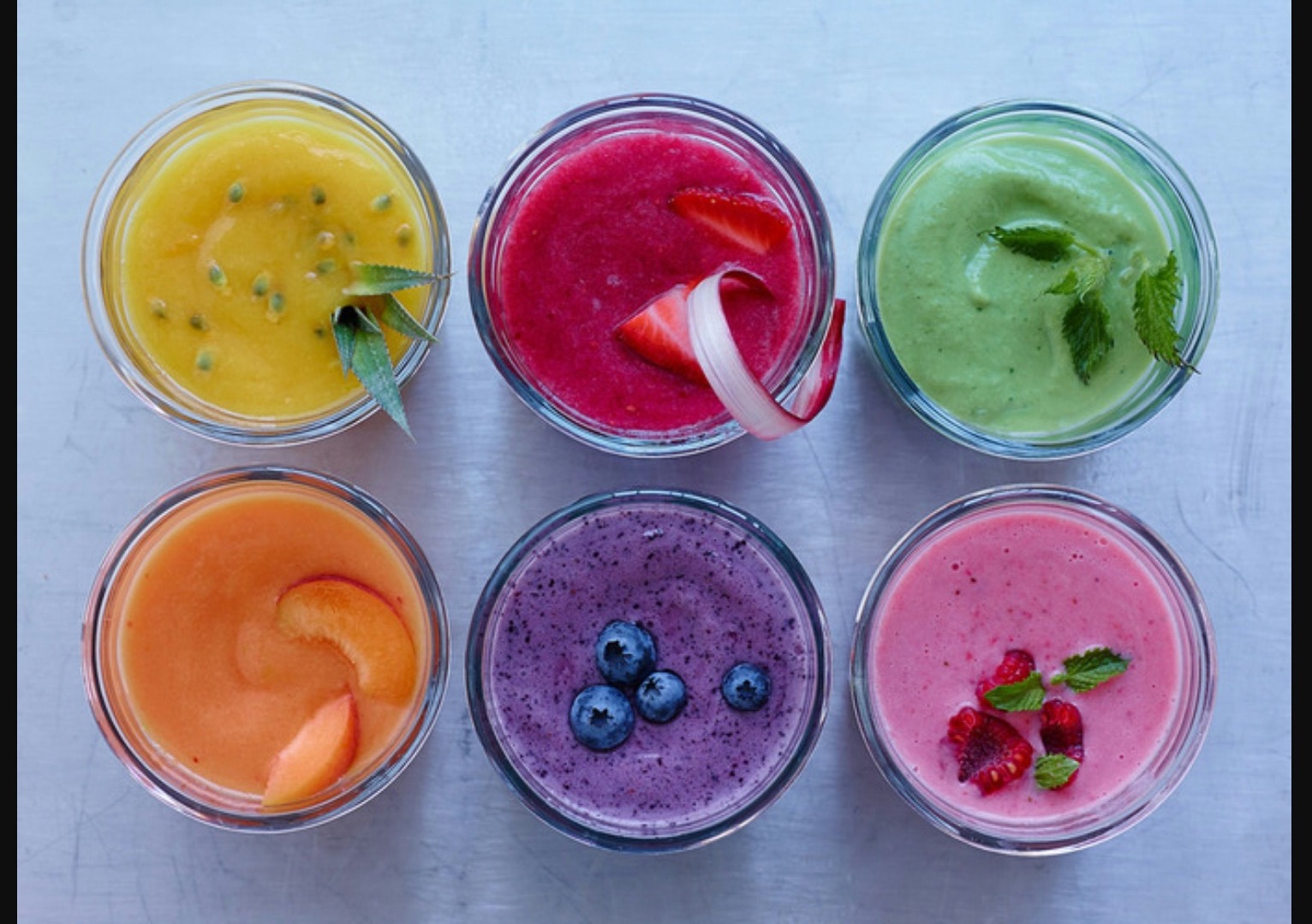 Groente – bevat een beetje suiker
Hetzelfde verhaal geldt ook voor groente, maar dan in mindere mate omdat het veel minder suiker bevat. Dus hier hoef ik niets nieuws bij te vermelden.
Maar dan..
Smoothies of sappen
Er is ook nog een verschil tussen smoothies en sappen. Bij een smoothie gooi je alles in de blender en zorg je dat het fijngemalen wordt waarna je het geheel (een dikkere substantie) opdrinkt. De blender maakt vezels niet kapot. Ja in letterlijke zin wel, maar voor je lichaam blijven het dezelfde vezels. Deze verdwijnen niet ineens uit de smoothie, omdat je niks van de ingrediënten weggooit, blijven de vezels er ook gewoon inzitten. De opneembaarheid van alle ingrediënten wordt wel verbeterd omdat er natuurlijk een aantal processen overgeslagen worden waaronder het kauwproces.
Bij een sap strip je groente en fruit van de pulp en pers je het vocht eruit met wat daarin meekomt: wat vitamines, mineralen en ook vezels. Een sap is daarom veel geconcentreerder qua vitamines, mineralen en suiker.
Even helder:
Dus even een opsomming om je een beeld te geven van wanneer iets wat je binnenkrijgt je suikerspiegel geleidelijk laat stijgen – dit is gezonder voor je lichaam:
Zitten er vezels bij? +1

Zit er eiwit bij? + 1

Zit er vet bij? +1

Zit er een kauwproces aan vast? +1
Nu heb ik even geen gedetailleerd onderscheid gemaakt tussen hoeveel effect vet heeft ten opzichte van eiwit en vezels bijvoorbeeld op je suikerspiegel. Ik heb ze hierin allemaal als gelijke opgeschreven maar in de praktijk zitten hier natuurlijk nog wel wat verschillen tussen. Dat is niet belangrijk bij dit artikel en zal de boek onnodig ingewikkeld maken voor mensen.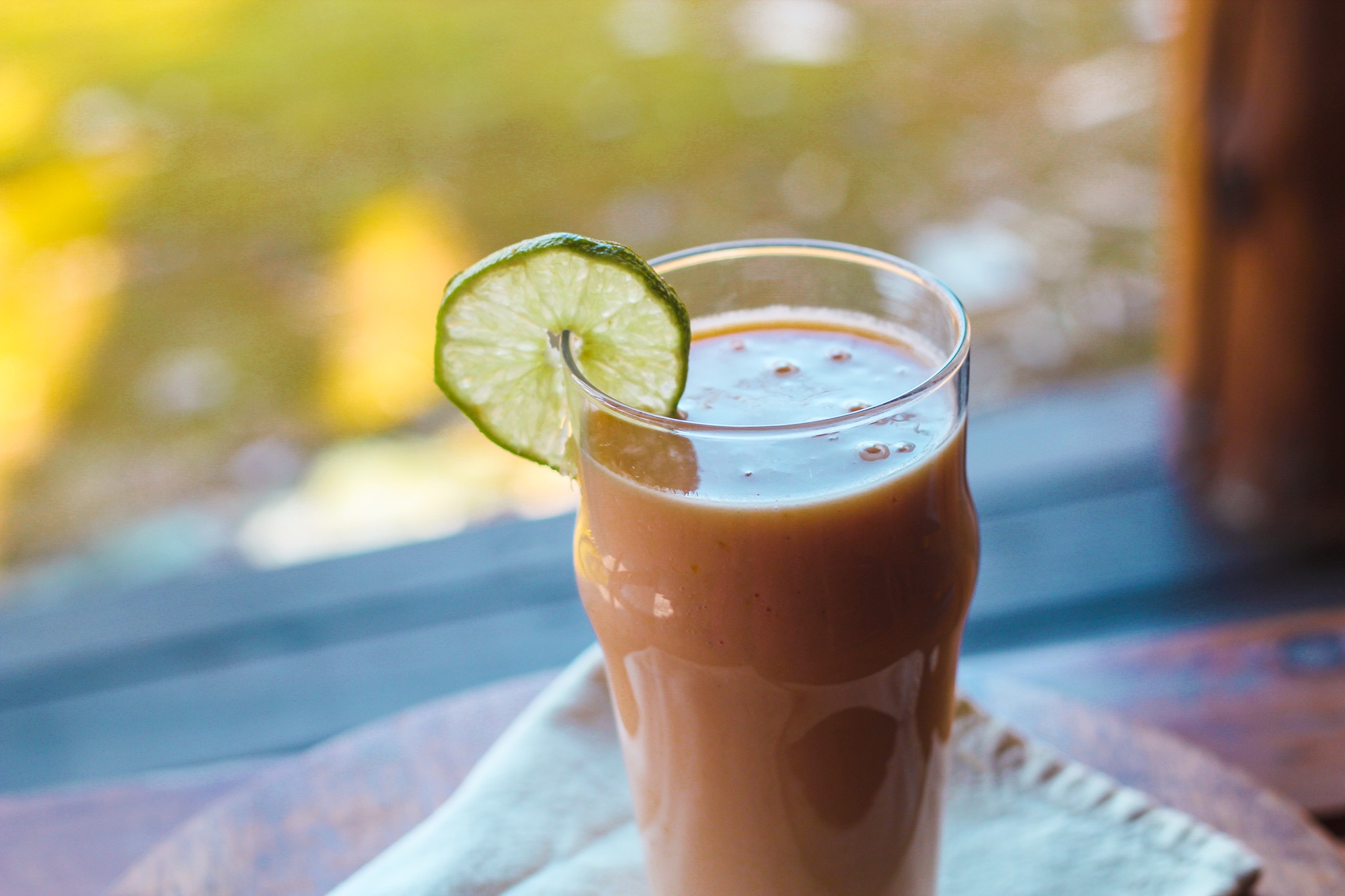 In alle gevallen krijg je fantastische stofjes binnen! Je hoeft niet altijd de allergezondste keuze te maken. Ik juice heel vaak groente en fruit, dan gaan er dus vezels en wat vitamines en mineralen verloren. Maar ik vind dat niet erg want ik heb af en toe zin in een sapje en niet per se in een smoothie.
Een andere keer kan ik zin hebben in een smoothie en dan neem ik dat.
Wat ik hiermee wil zeggen is dat wanneer je iets gezonds neemt, dit niet enkel de beste gezondste keuze hoeft te zijn maar ook een persoonlijke smaak/zin voorkeur mag hebben. We raken soms zo paranoia omdat we denken dat we nauwelijks gezonde keuzes maken en áls we dat dan eens besluiten te doen, we deze keuze niet teniet willen doen door een halve gezonde keuze te maken zoals bij een sapje.
Schrap al die ingewikkelde gedachtes en kies binnen die grote gezondheidswereld voor waar jij zin in hebt. Wedden dat je het dan niet alleen langer volhoudt, maar het ook ineens leuk wordt?!