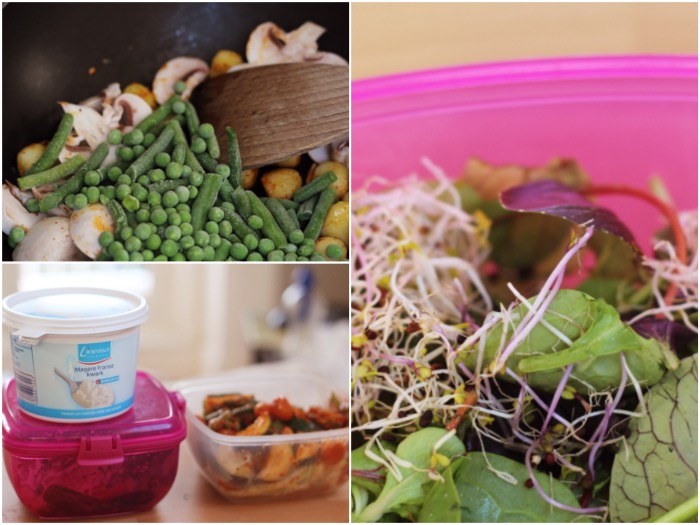 Lunchbox posts bewaar ik eigenlijk altijd tot ik minstens voor twee dagen een gevulde box heb. Maar ik moet deze keer een uitzondering maken omdat mijn internet eruit ligt 🙁 Boohoo! Dat betekent dat ik alleen de lunchbox van gister op de foto heb en die van vandaag pas later in de avond heb gemaakt -> nergens wifi mogelijkheid. Ik ben nu namelijk als een gek geraced naar de Openbare Bieb van Den Haag. A girl's gotta do what girl's gotta do. Bij deze dus lunchbox van 1 dag.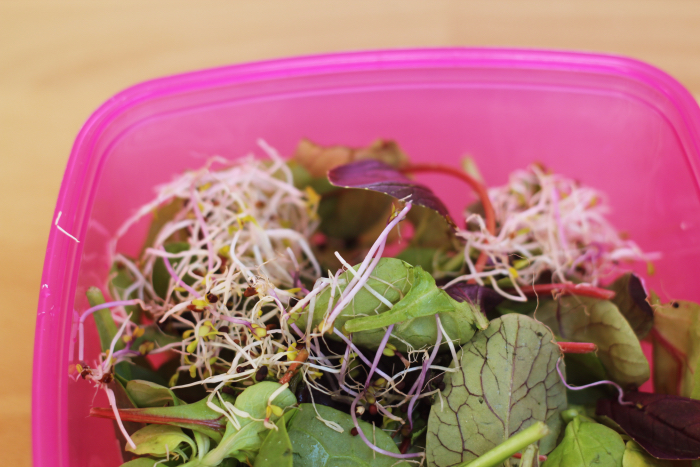 In to de salades enzo 🙂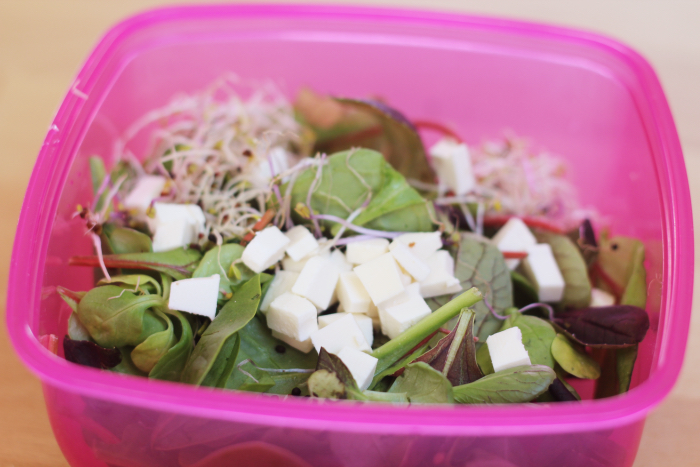 Witte kaas erbij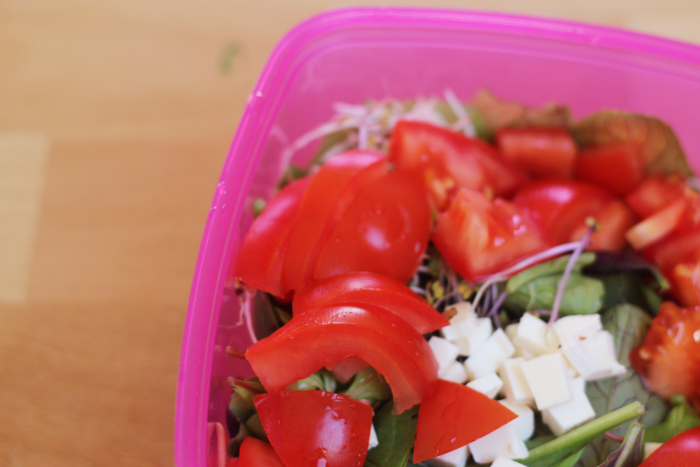 Een tomaat erbij en wat dressing. Dit is voor "erbij" als het ware. Soms eet ik dit meteen bij de lunch en soms rond een uur of 4 ofzo. Verschilt keer per keer.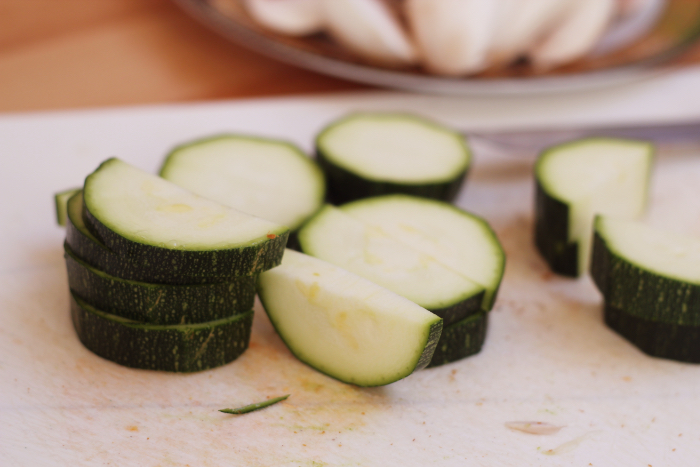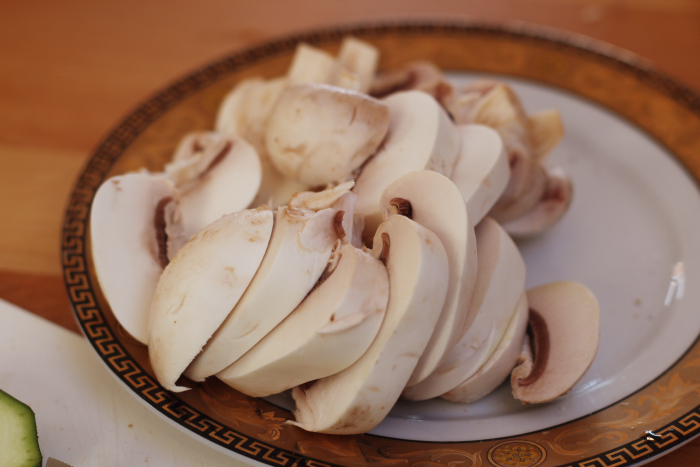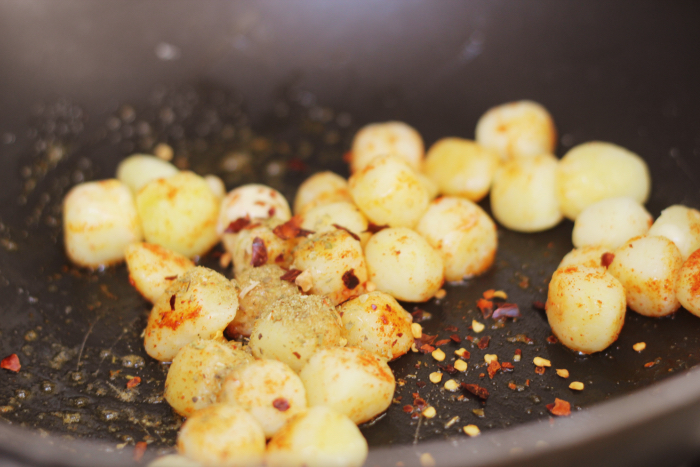 Krieltjes 🙂 Ik kan deze ook makkelijk in de airfryer doen, alleen gaat het kruiden dan wat lastiger omdat die alle kanten op worden geblazen haha. En aangezien het een gerecht wordt uit één pan, is het handig om het maar meteen alles in de pan te gooien.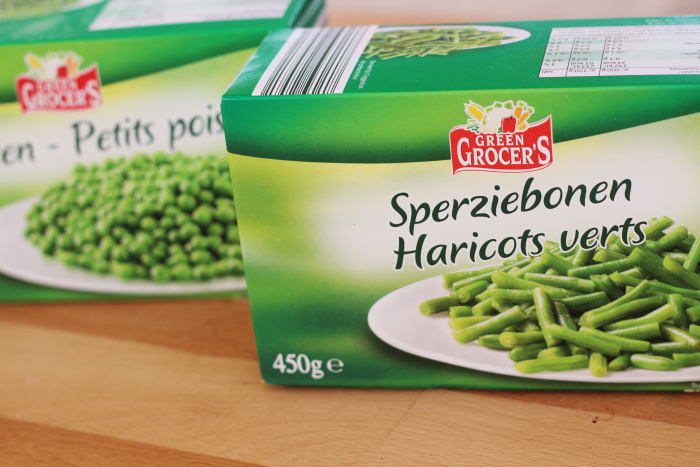 Aangezien ik vorige week al mijn restjes aan diepvriesgroente etc. heb opgemaakt werd het tijd om weer in te laden. Bij de lidl vind ik het prima te doen 🙂 Doperwtjes en sperziebonen.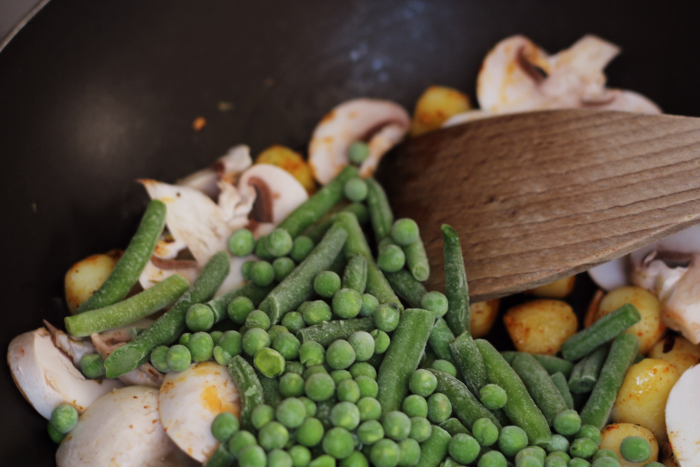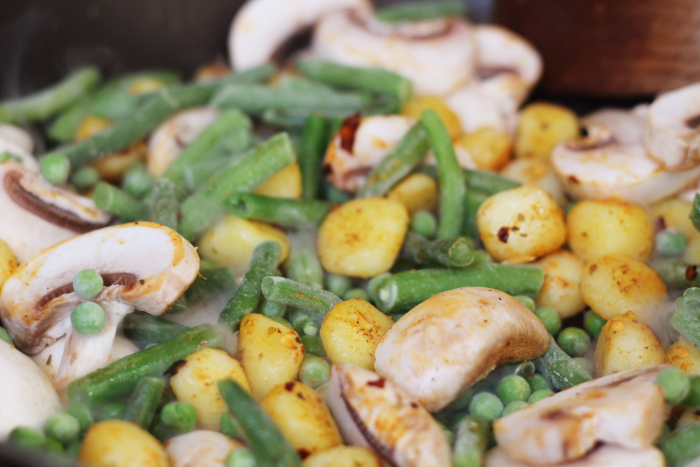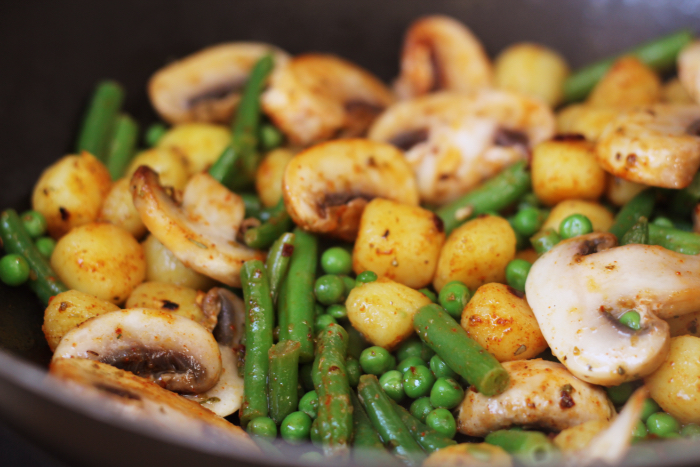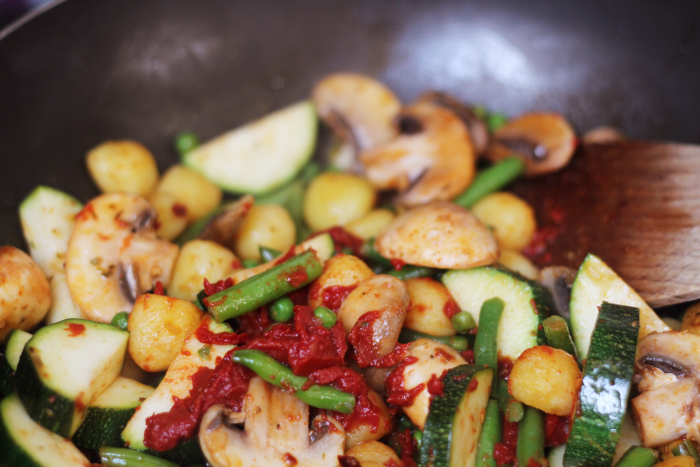 Tomatenpuree erbij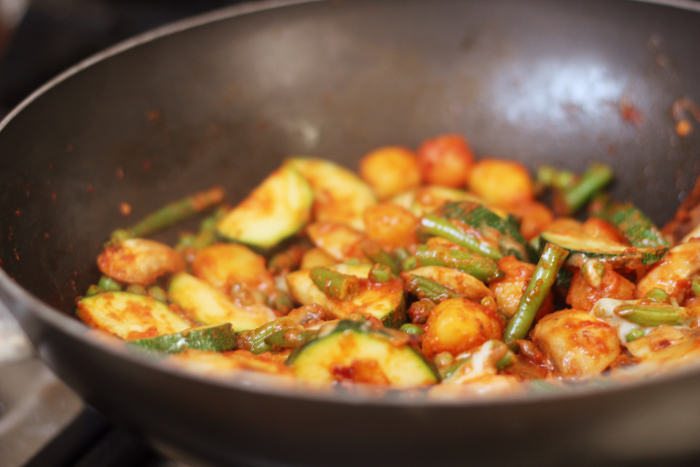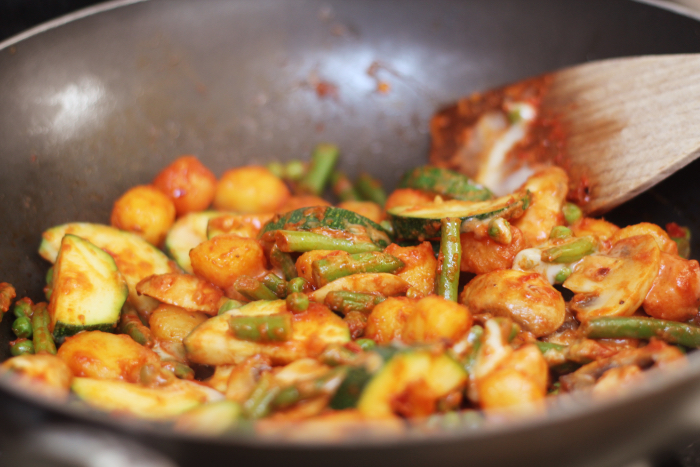 En klaar!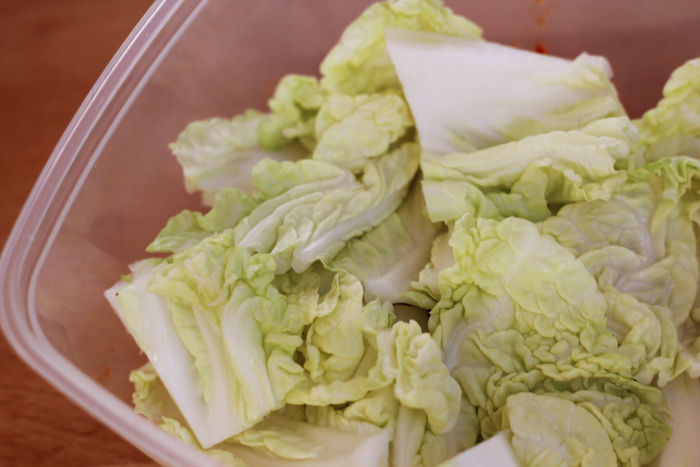 "Op een bedje van kool" haha.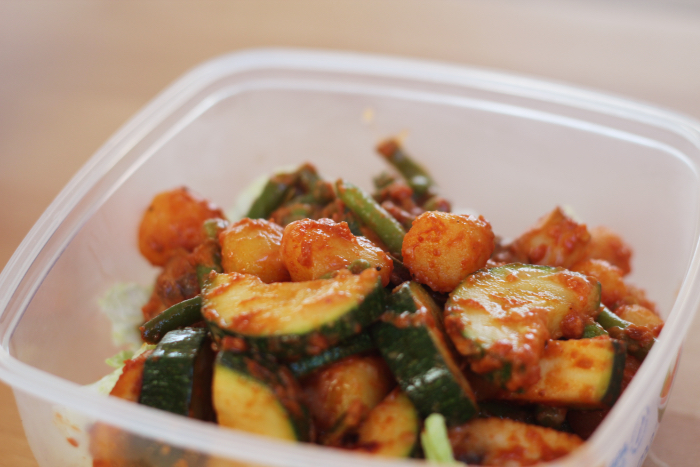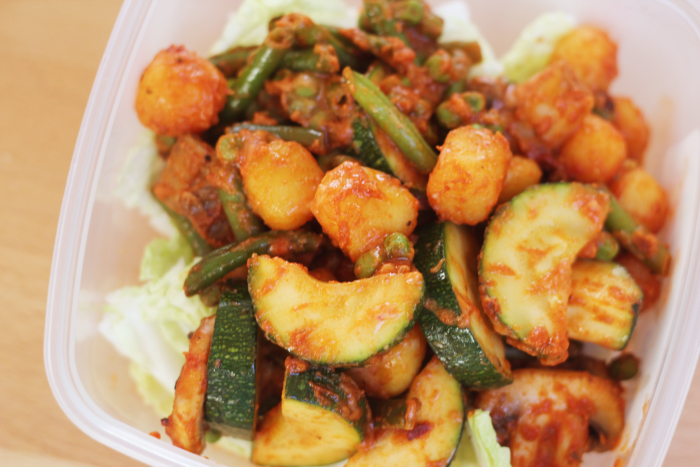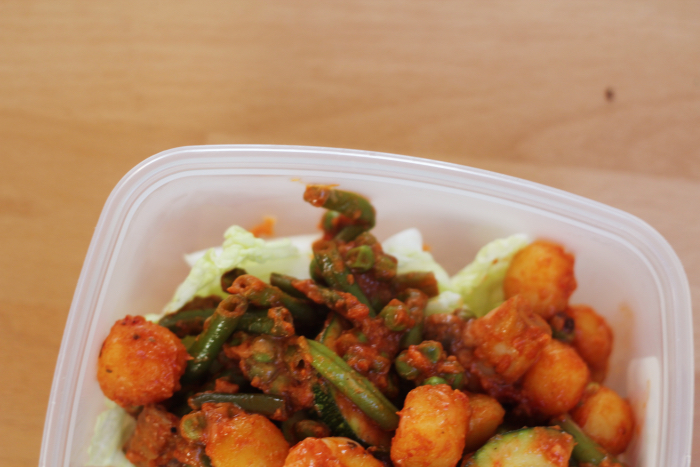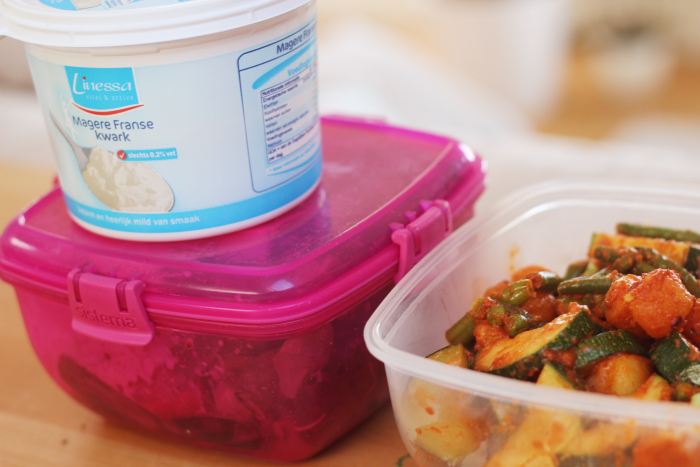 Bak kwark mee en klaar is Kees!