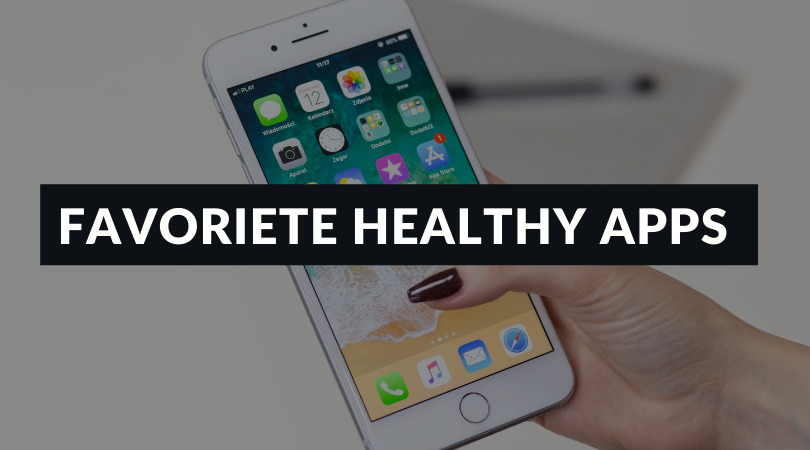 Het internet, je telefoon, apps, social media – het kunnen allemaal vervelende invloeden zijn in je leven, maar tegelijkertijd ook fantastisch zijn. Het is maar net hoe het je beïnvloed en hoe jij de balans houdt en alles beheert.
Dit is geen diepgaand artikel over wat het internet, je telefoon en social media doen met je mentale staat. Dit is een artikel over mijn favoriete apps die me juist helpen in het leven. De apps die me een goed gevoel geven en me ondersteunen bij mijn gezondheidsdoelen!
Deliciously Ella
De app van Deliciously Ella heeft een betaald gedeelte van 1 pond per maand – letterlijk net niks! Vooral omdat ik zo ontzettend veel baat heb bij al haar gratis content geef ik met liefde 1 pond per maand uit (en meer als deze duurder zou zijn) om te supporten.
Bomvol vegan makkelijke recepten maar ook meditaties, workouts (kracht, cardio, barre, pilates, yoga en meer), artikelen en podcasts. De app is ook gekoppeld aan je Apple Watch als je deze hebt, waardoor alle workouts automatisch in je Apple Watch app worden geregistreerd.
Echt een fantastische app waar ik meerdere keren in de week naar grijp!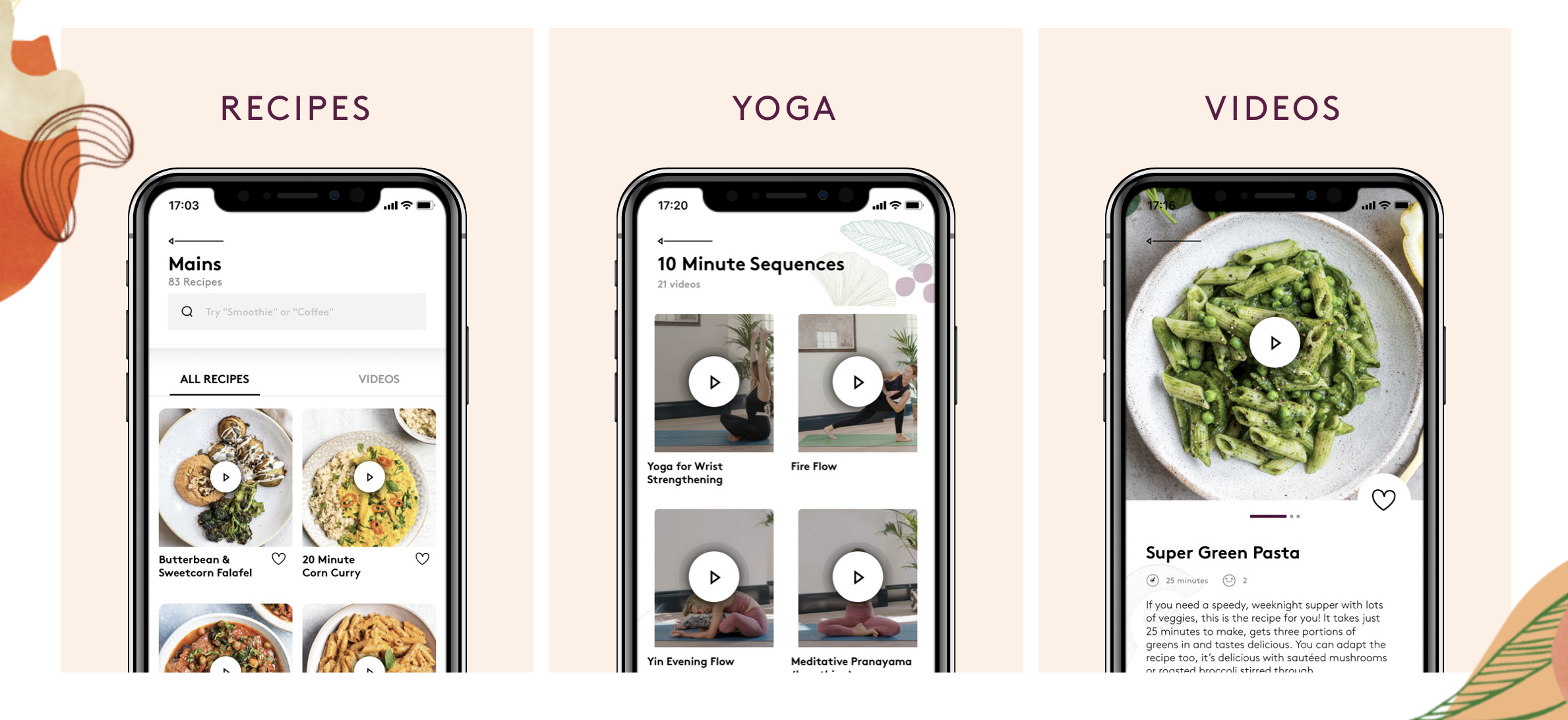 Clue
Clue is een menstruatie tracking app. Ik heb het gevoel dat ik mijn hele leven elke maand weer 'wacht' op mijn menstruatie omdat mijn menstruatie super onregelmatig is. Maar toen ik 3 jaar geleden begon met het tracken van mijn menstruatie kwam ik erachter dat het helemaal niet onregelmatig is, maar gewoon langer dan 28 dagen.
Na het lezen van het boek "Period Power" en het luisteren van de podcast van Deliciously Ella erover (deze) leerde ik ook dat die 28 dagen helemaal niet voor iedereen gelden maar dat dit een gemiddelde is die is aangehouden.
Mijn menstruatiecyclus is 31 dagen en super regelmatig!
Je kunt in deze app ook je emoties, energie, cravings en meer tracken! Hierdoor weet ik ook dat ik vaak rond dag 25 enorm veel trek heb en de hele dag door wil eten. Keer op keer toen ik dit ging tracken kwam ik erachter dat dit elke keer op dag 24-25-26 gebeurde. Zo interessant om bij te houden!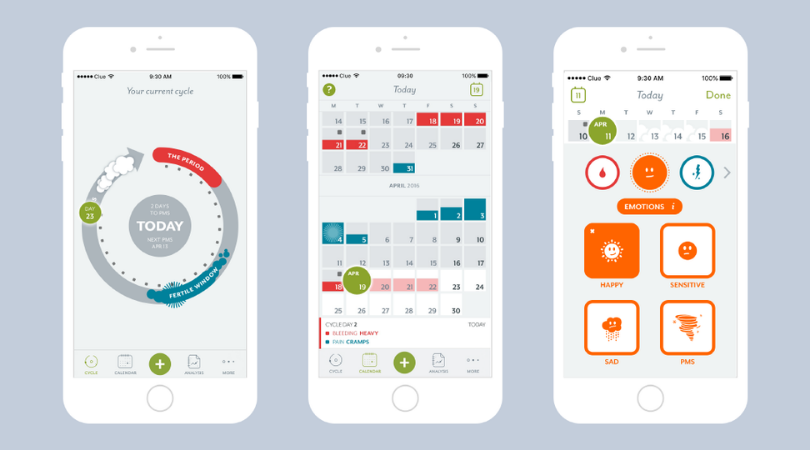 Handige apps, niet voor iedereen
De volgende apps kunnen super handig zijn als ze aansluiten bij jouw leven of fase:
MyFitnessPal: Als je je calorieën of macro's wilt bijhouden of nieuwsgierig bent naar wat het is dat je op een dag eet is deze app fantastisch. Er zijn meerdere apps die voeding tracken, maar ik ben nooit weg gegaan van MyFitnessPal. Het heeft alle voedingsmiddelen die ik eet en geeft me goed weer wat ik per dag binnenkrijg aan macronutriënten en calorieën.
HappyScale: De app waar ik mijn gewicht in bijhoud en de eerste tracking ervan was in 2016 – dus het is altijd heel boeiend om naar het grote schema te kijken en te zien hoe het gewicht in golven eraf gaat in plaats van één rechte lijn naar beneden (wat vaak wordt verwacht).
ToneItUp Studio: Deze app heb ik al jaren. Het betaalde gedeelte geeft je toegang tot alle workouts en ik vind ze super! Er komen elke weer nieuwe workouts en challenges bij wat het extra leuk maakt om te blijven sporten.
SleepCycle: Je kan wel 8 uur in bed liggen en slechts 6 uur hebben geslapen; deze app trackt je slaap. Hoeveel uur lig je in bed en hoeveel uur ervan slaap je daarvan? En dan nog belangrijker: hoeveel tijd ben je in diepe slaap? Dit houdt de app allemaal bij en berekent dan een slaapkwaliteit uitgerukt in een percentage. Zo merk ik ook dat de dagen dat ik echt moe ben overdag, ik even de app erbij pak om te kijken wat mijn slaapkwaliteit percentage was. Deze is op dat soort dagen vaak onder de 70%. Op topdagen zit ik boven de 90%.
Wat zijn jouw apps die helpen bij je gezondheid? Heb je nog de gouden tip voor anderen? Let me know!