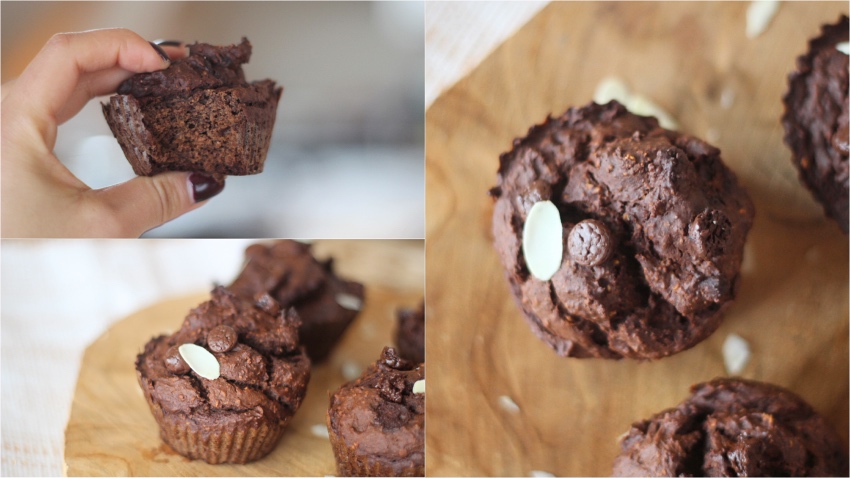 Hallo nieuw muffin recept met extra eiwit! Niet alleen een lekkere muffin, maar ook langer volzitten door het extra eiwit is denk ik mooi meegenomen, toch? Ik weet dat er genoeg mensen zijn die géén eiwitpoeder gebruiken en dat is helemaal prima, ik probeer mijn recepten zoveel mogelijk te laten variëren zodat er altijd wel iets voorbij komt wat voor jou van toepassing is.
Deze keer is dat in de vorm van een chocolade muffin die niet heel zoet is maar wel extra eiwit bevat. Hoera!Wat heb je nodig voor zo'n 4 muffins?
1 banaan
1 ei
30 gram havermout
30 gram chocolade eiwitpoeder
2 eetlepels honing
1 eetlepel cacao poeder
1/2 eetlepel kaneel
1 theelepel baking soda
1/4 theelepel nootmuskaat
Verwarm de oven vast voor op 180 graden Celsius. Doe de havermout in de keukenmachine en pulse een paar keer totdat de havermout meer een meel is geworden dan vlokken. Voeg vervolgens alle overige ingrediënten toe en mix het een paar minuten op een hoge stand totdat het een gladde massa is geworden.
Verplaats het naar muffinvormpjes (je kunt er nog wat chocolate chips in duwen als je wilt) en plaats deze in de voorverwarmde oven voor zo'n 15-20 minuten. Houd ze goed in de gaten, per oven verschilt het hoe snel de muffins gaar worden.
Als je er met een saté prikker in kan en hij komt er schoon uit, dan is je muffin klaar om gegeten te worden! Of je laat ze afkoelen en bewaard ze om mee te nemen naar school/werk voor de momenten dat je lekkere trek krijgt! Zo krijg je niet een enorme suikerspiegel-piek maar een geleidelijke stijging doordat er weinig toegevoegd suiker en voldoende eiwit in zit. Dat krijg je niet bij een 'gewone' muffin 😉
Enjoy!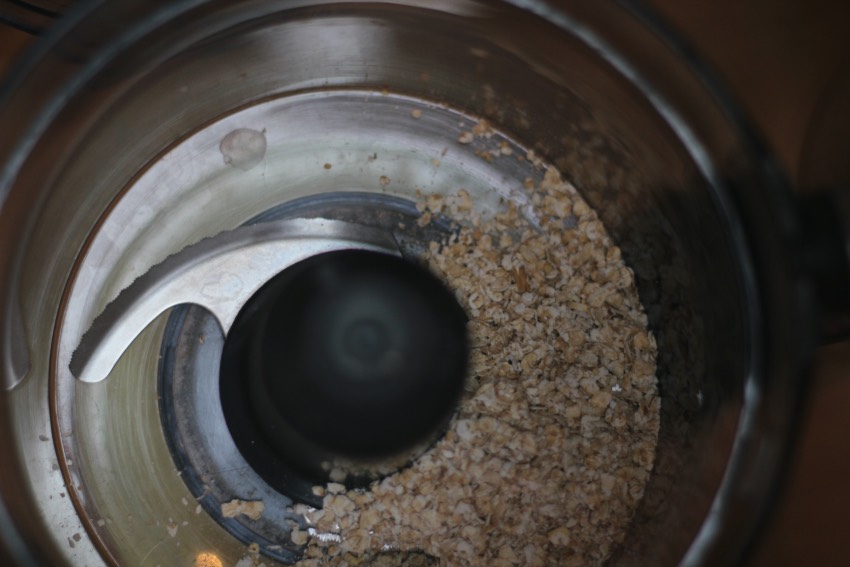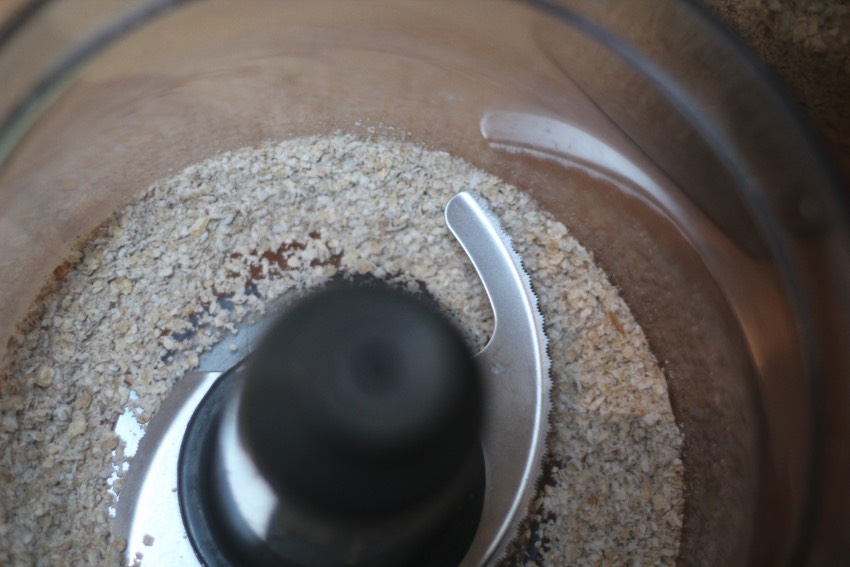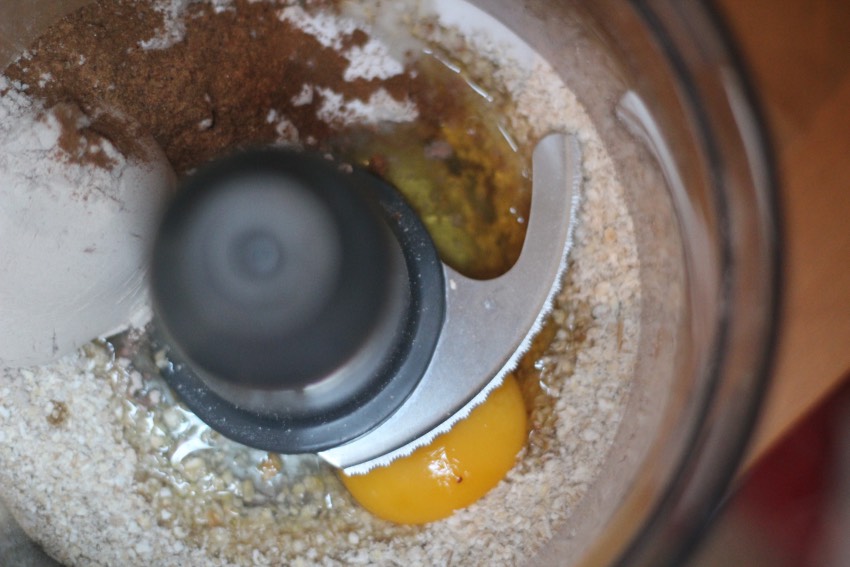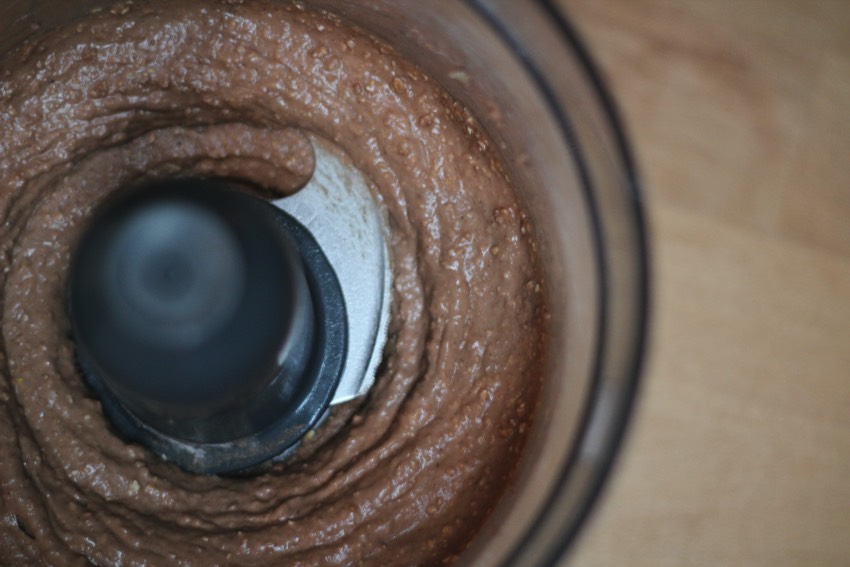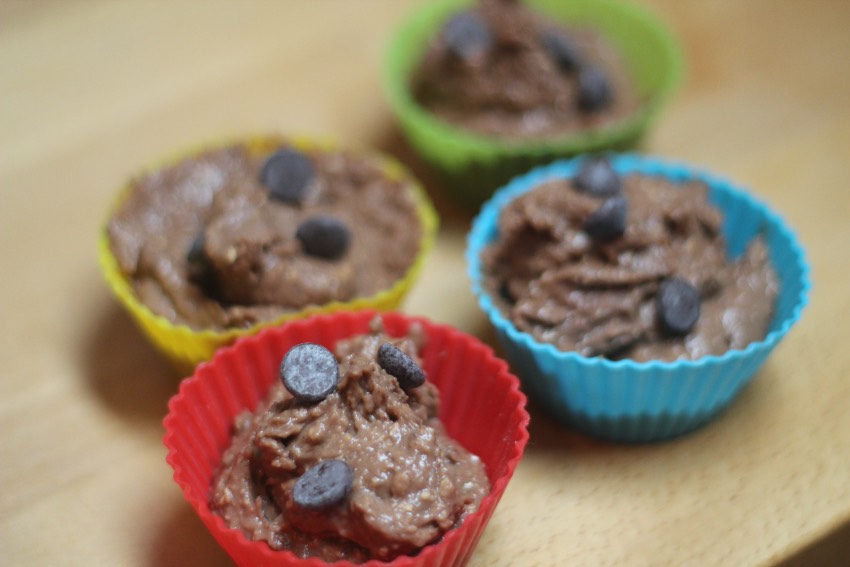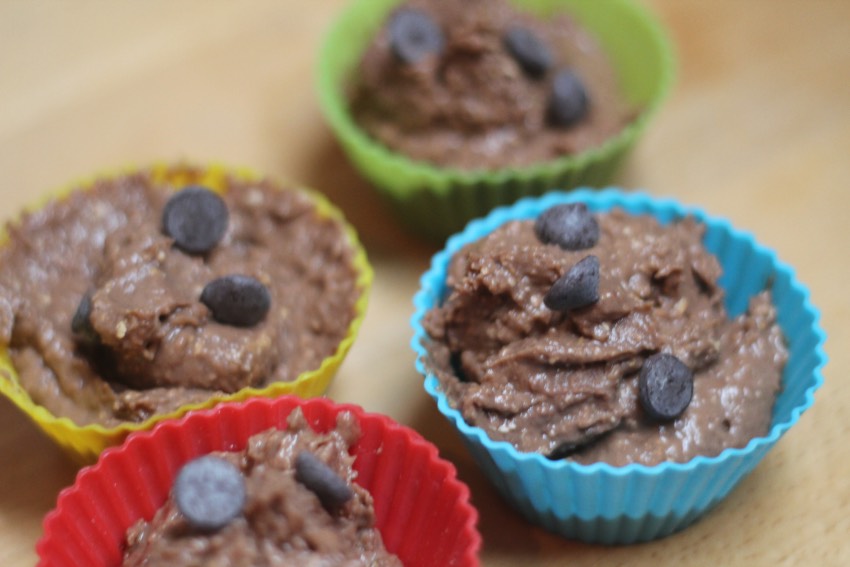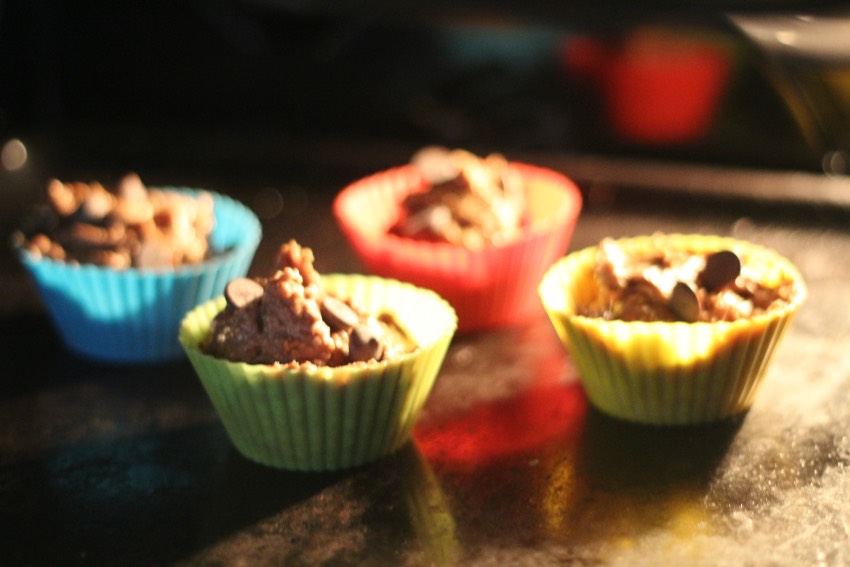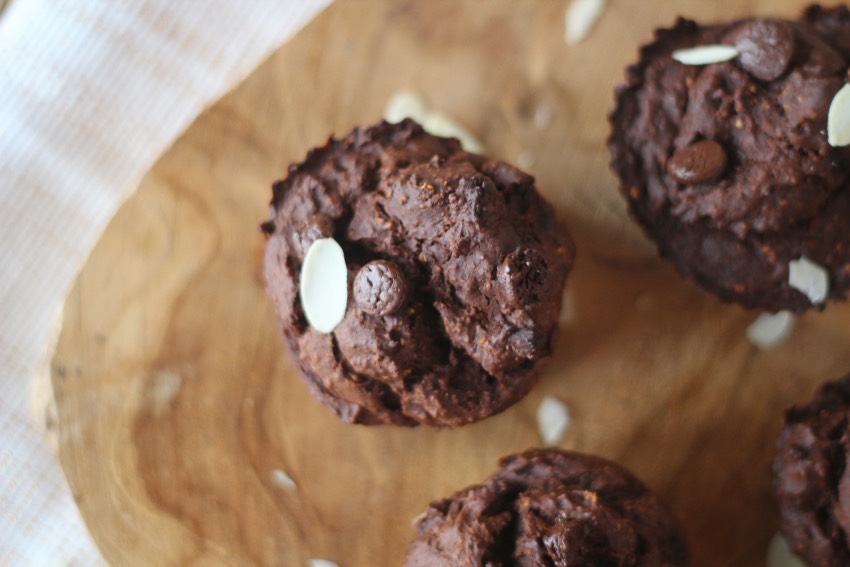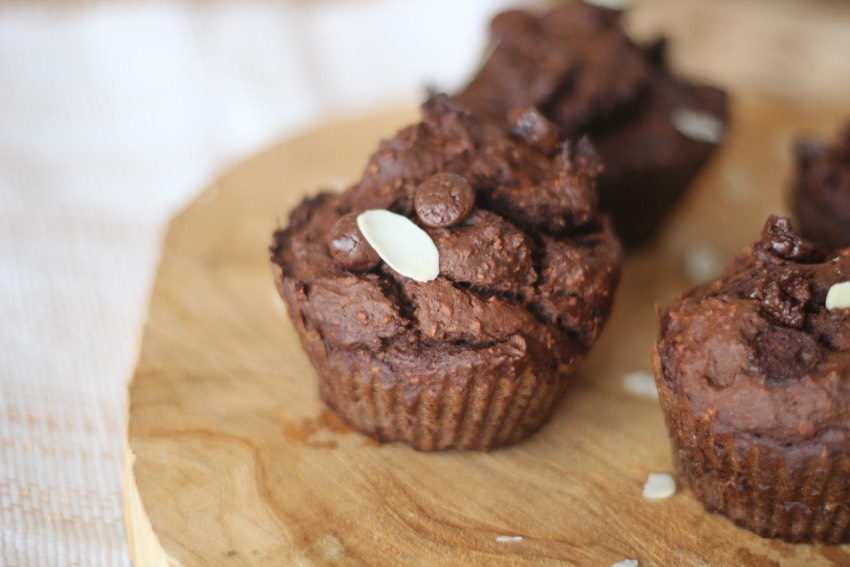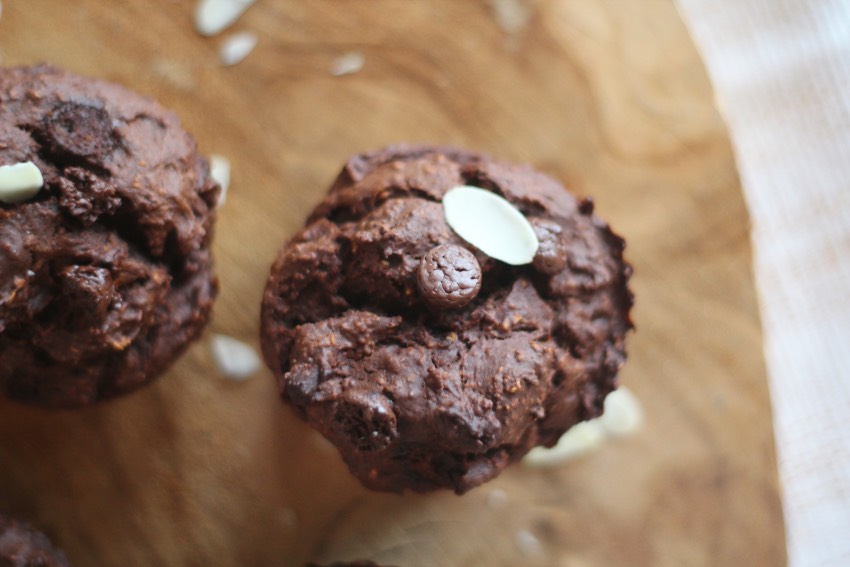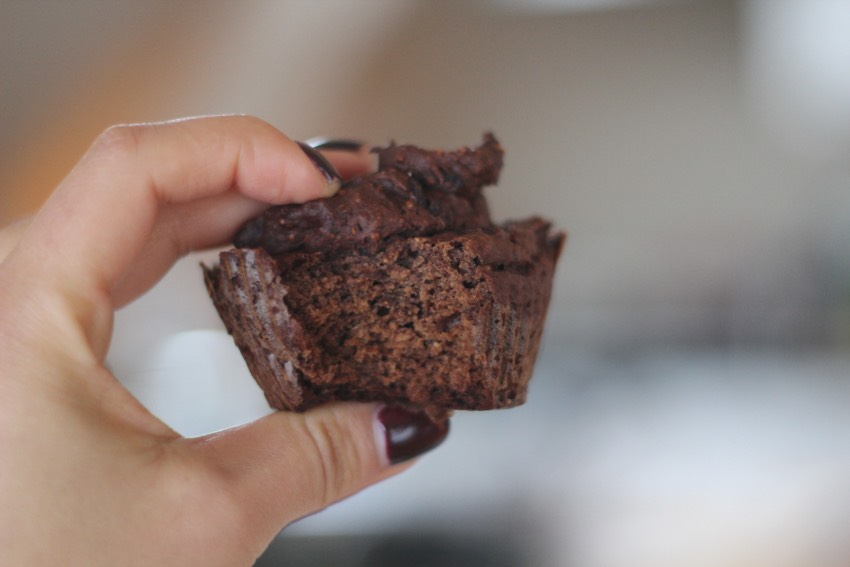 BewarenBewaren
BewarenBewaren
Bewaar, Like, Tweet of Pin!