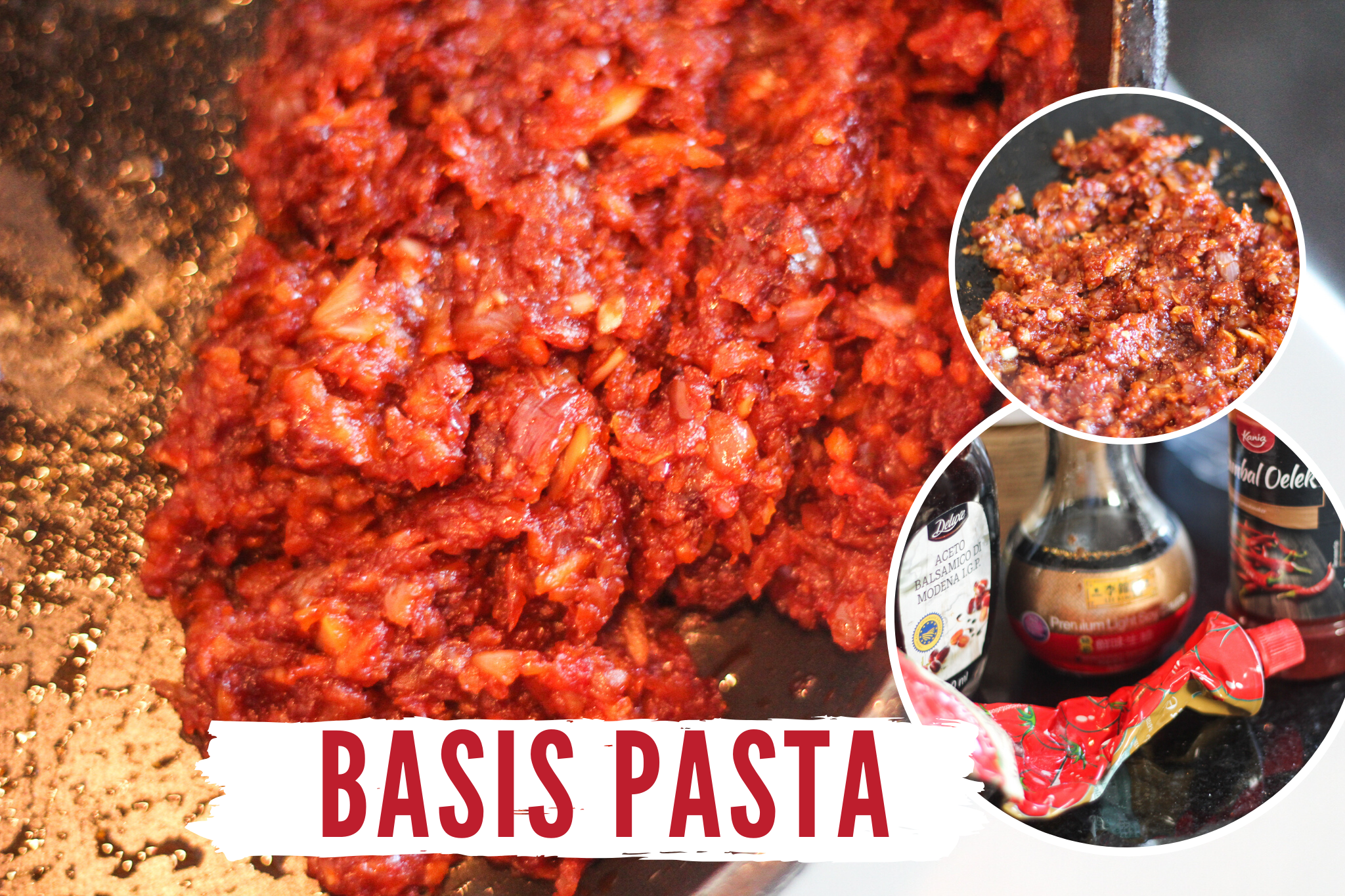 Hoe fijn is het om een zelfgemaakte pasta in huis te hebben waarvan je wéét wat erin is gegaan en ook precies naar jouw smaak is gemaakt? Eén keer maken en er maanden plezier van hebben. Je bewaart dit gemakkelijk in de vriezer en haalt er steeds een beetje van uit voor je maaltijd die dag.
Een absoluut aanwinst in ons huishouden (van twee, haha)!
De benodigdheden kunnen eigenlijk zo verschillend zijn als dat er smaken zijn. Maar ik zal je mijne delen waar je zelf absoluut vrij in bent om te veranderen naar eigen smaak. Proef dus goed wat er in de pan ligt zodat je weet wat je straks gaat bewaren.
Wat heb je nodig?
4-5 uien (geel en rood mogen gemixt)
7-8 teentjes knoflook
olie om in te bakken (5-10 eetlepels, afhankelijk van jouw smaak)
3 theelepels balsamico azijn
1-2 eetlepels sojasaus
4 eetlepels tomatenpuree
theelepel sambal of sriracha
1-2 eetlepels honing, maple syrup of rietsuiker
sap van 1/4-1/2 citroen
Schil de uien en knoflook, snijd de uien eventueel door midden om ze makkelijker te laten passen in de keukenmachine. Doe de uien en knoflook bij elkaar in de keukenmachine en puls dit een aantal keren hard zodat je een fijngemalen geheel krijgt.
Heb je geen keukenmachine? Snijd alles dan zo fijn mogelijk.
Verhit wat olie in een koekenpan en bak hierin de uien en knoflook tot de heerlijke geur vrijkomt en ze glazig zijn. Doe de tomatenpuree erbij en probeer dit zo goed mogelijk te mengen met het ui-knoflook mengsel. Als de tomatenpuree gemengd is en inmiddels mee is opgewarmd mogen alle overige ingrediënten erbij. Doe dit geheel naar smaak, ik heb mijn basis voor je opgesteld hierboven (de ingrediëntenlijst met hoeveelheden) als je geen idee hebt waar je moet beginnen. Als je alle bovenstaande ingrediënten bij elkaar hebt in de koekenpan en 3-4 minuten hebt laten bakken kun je even proeven wat je ervan vindt.
Te zoet? Doe er wat citroensap bij.
Te zout? Doe er wat suiker bij.
Te zuur? Doe er wat suiker bij.
Te pittig? Doe er wat tomatenpuree bij.
Speel zo met het geheel tot je de juiste smaak hebt.
Voeg constant wat olie en/of water toe om het niet te laten plakken. Zorg wel dat alles na 15-20 minuten ingedikt is en in een bakje opgeborgen kan worden.
Je pasta is klaar! Check onderaan deze post welke recepten je kunt verwachten met deze pasta!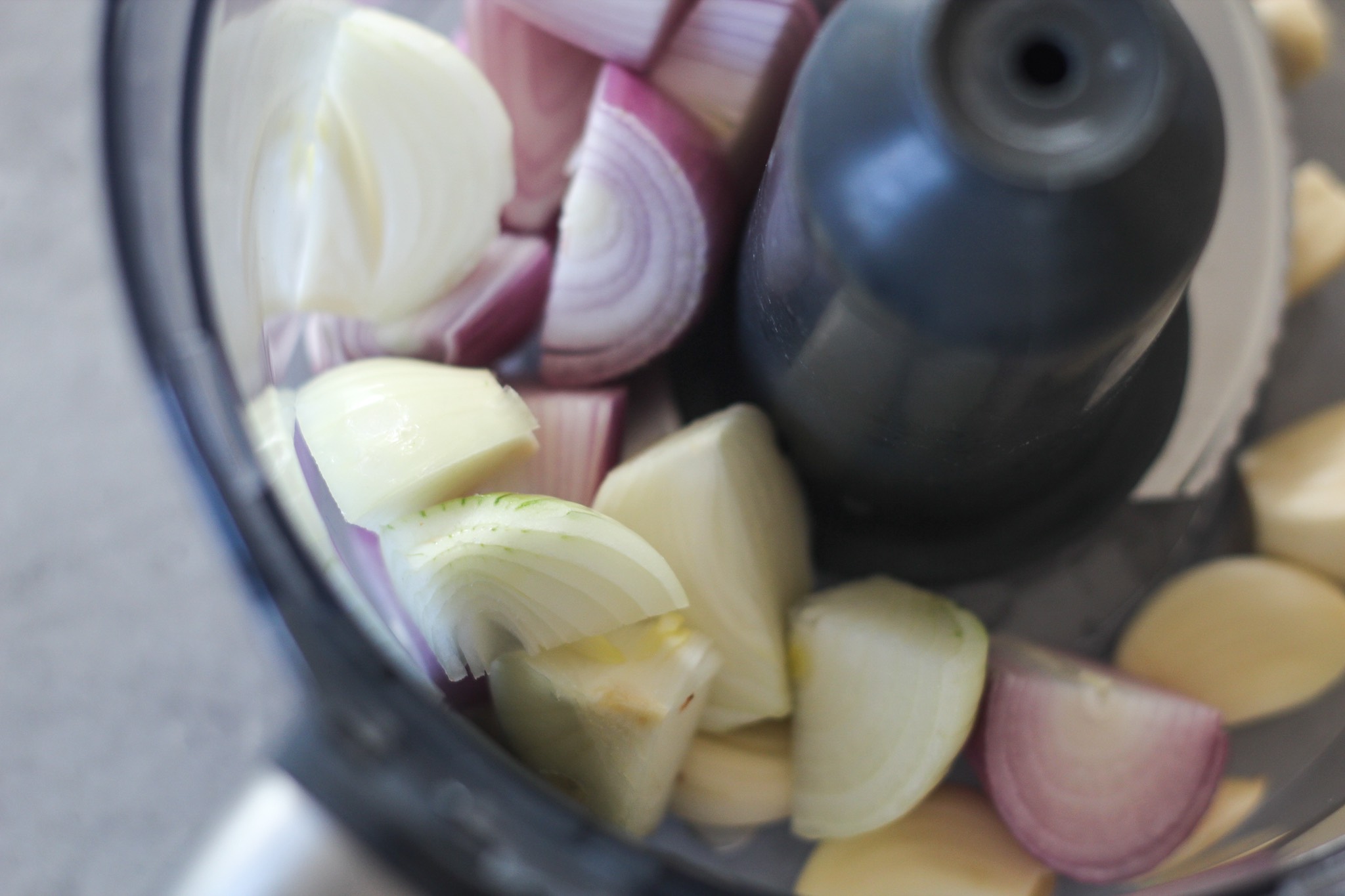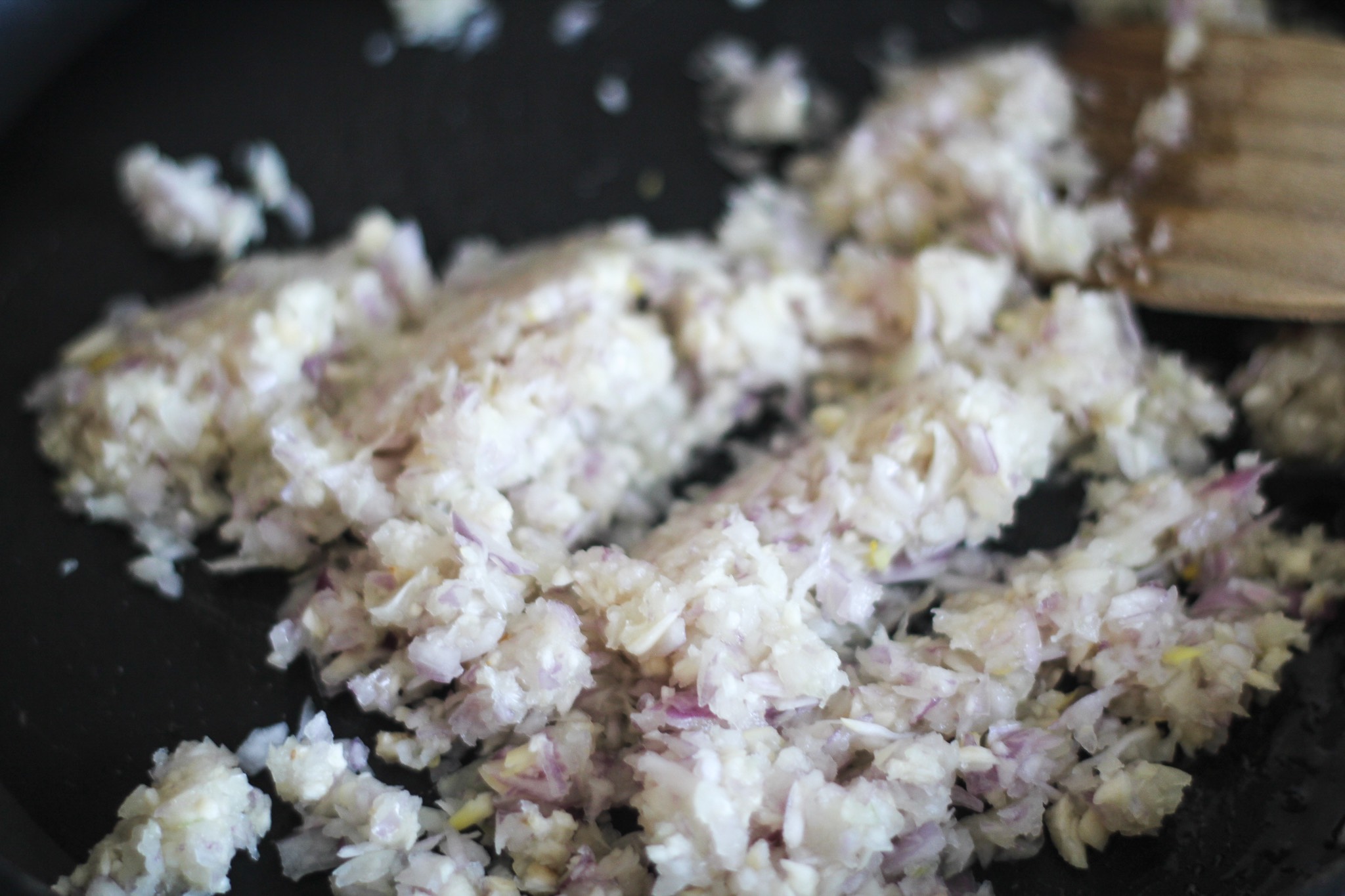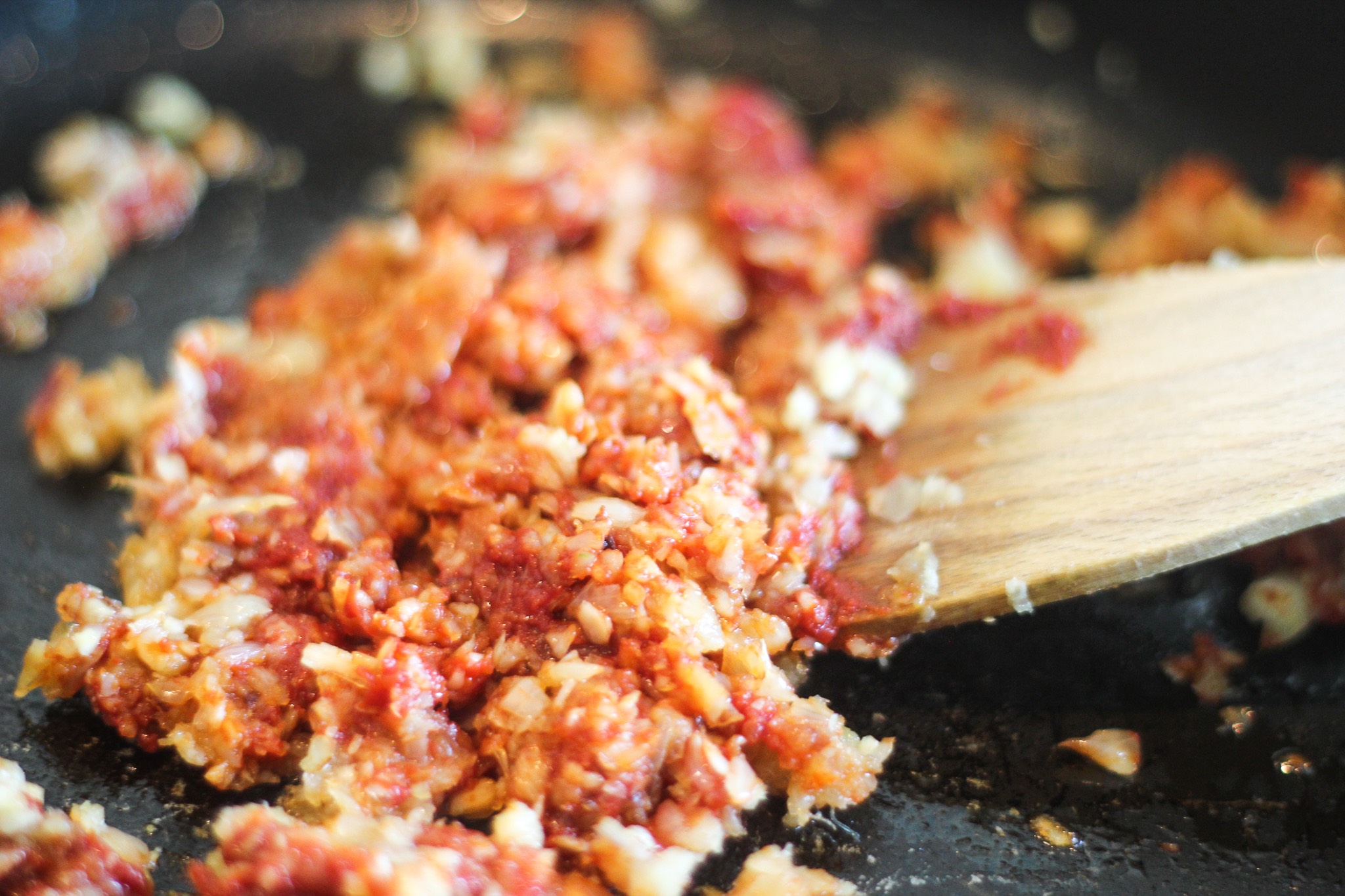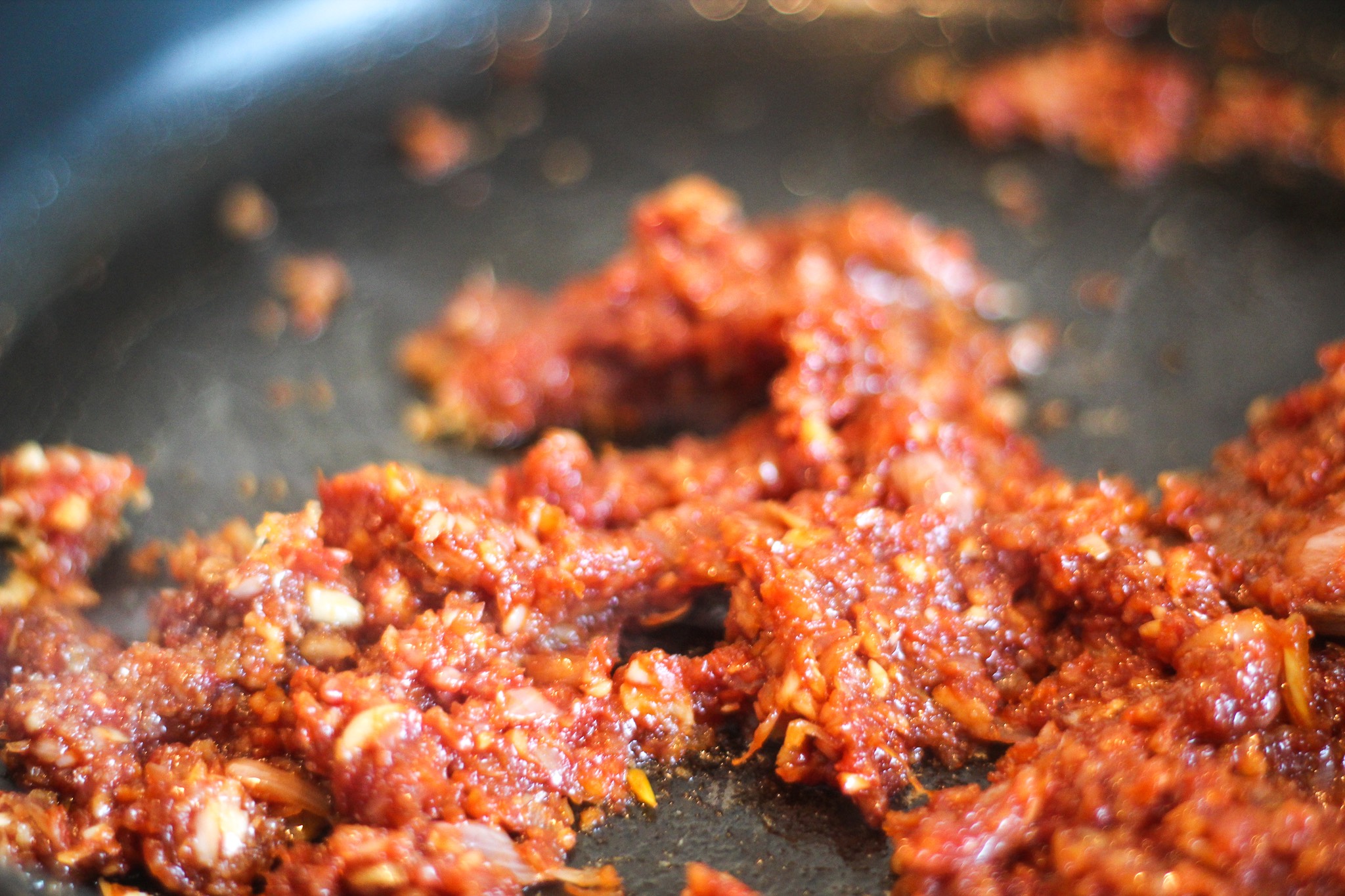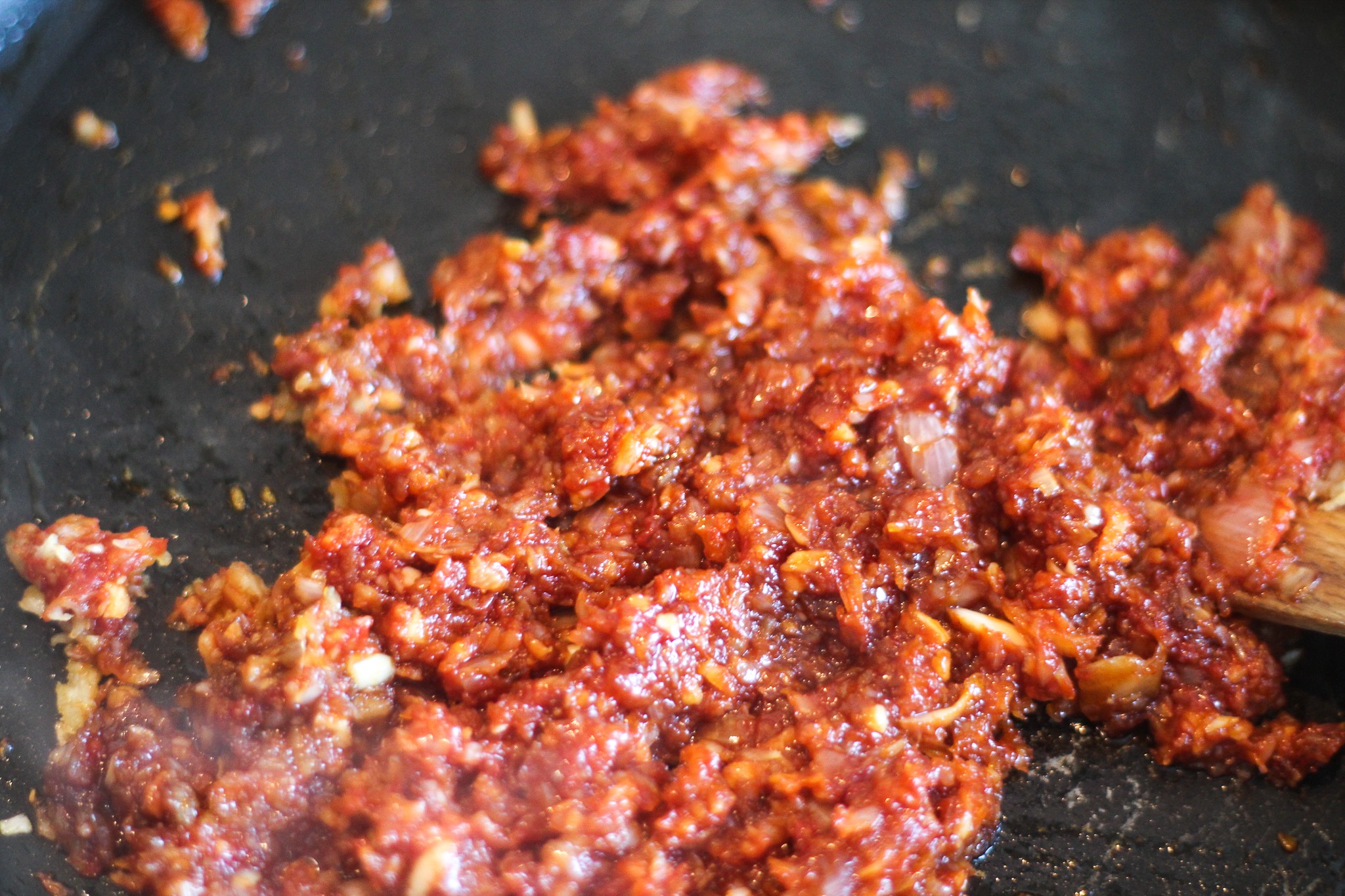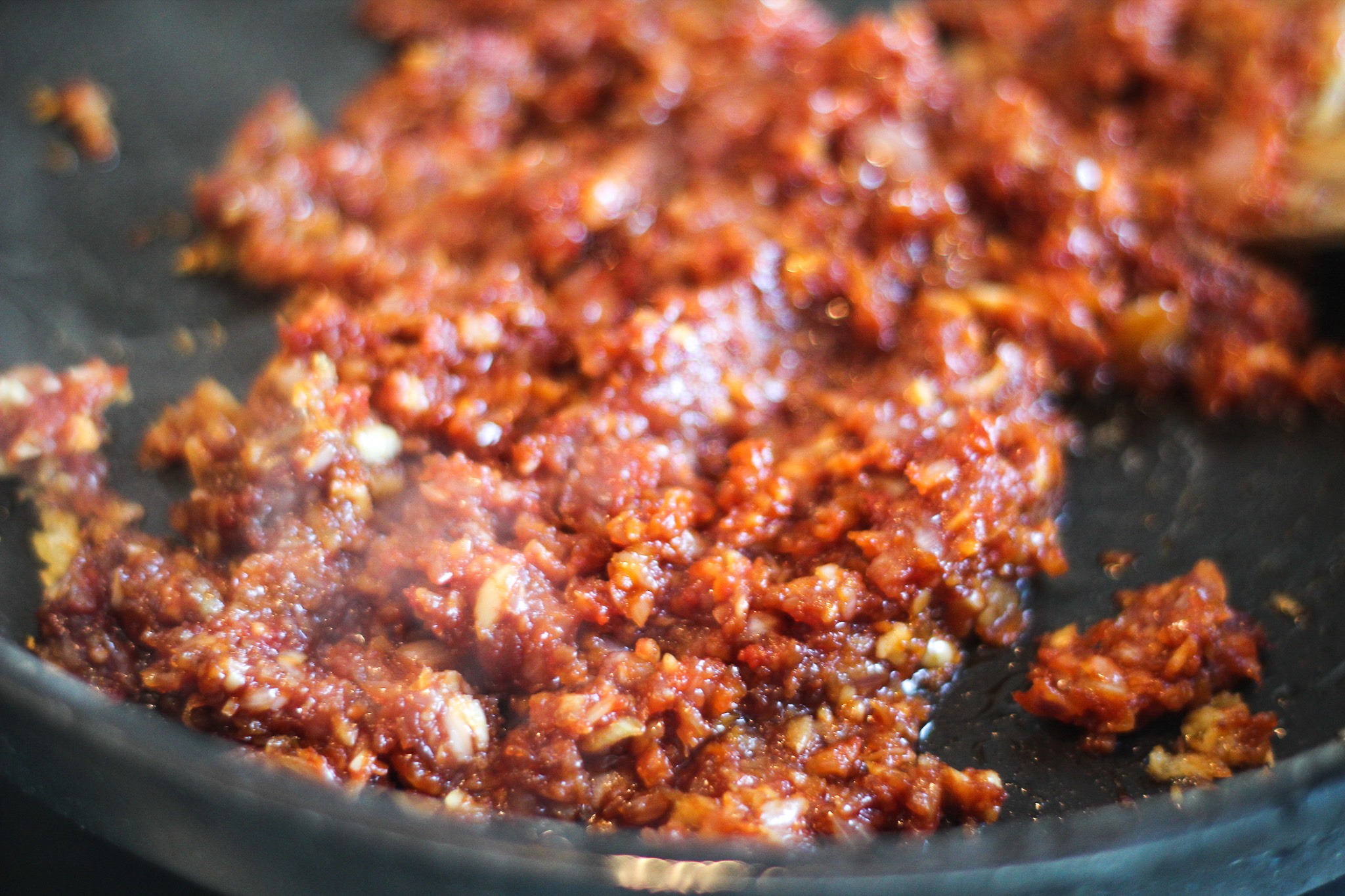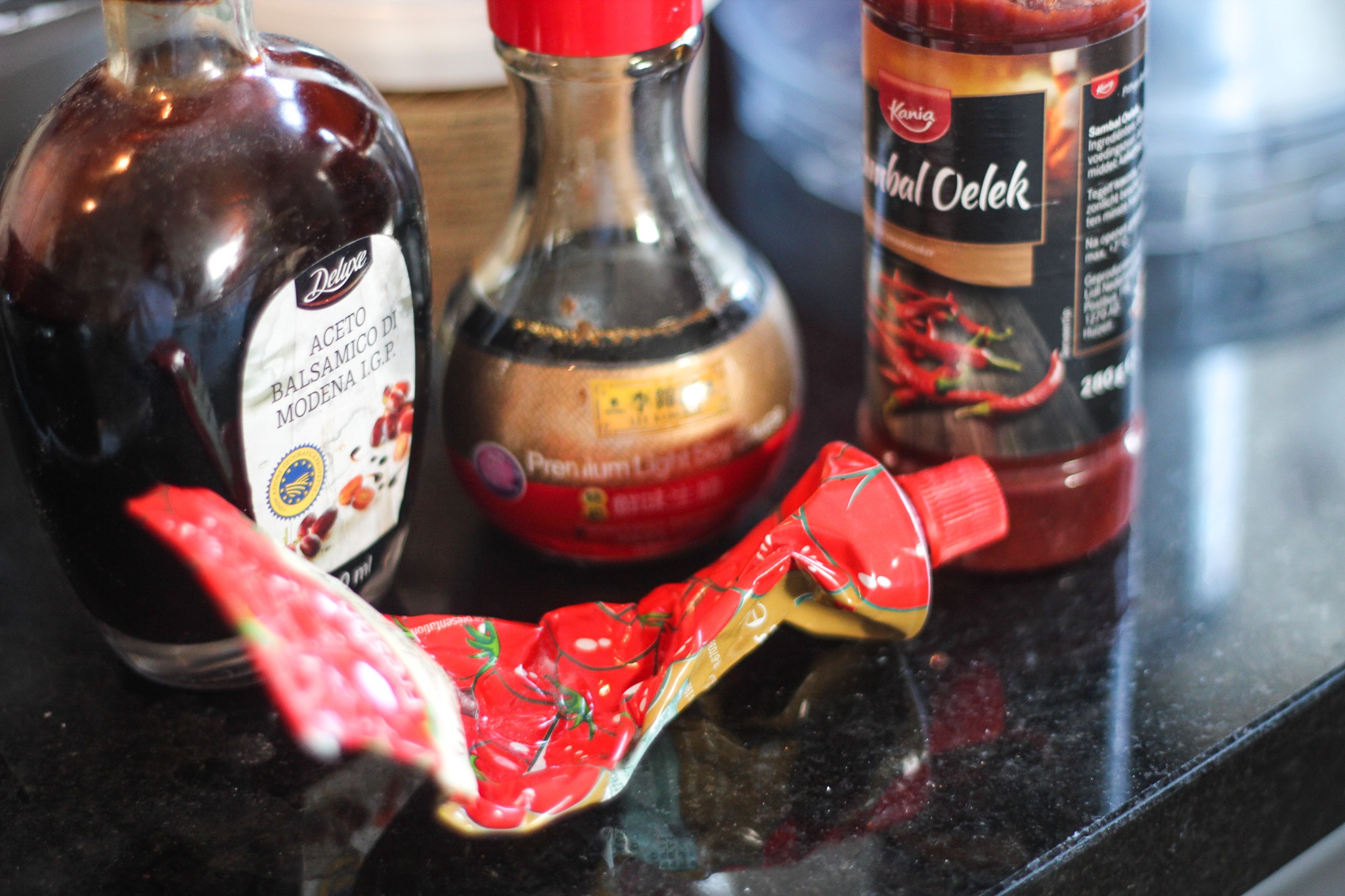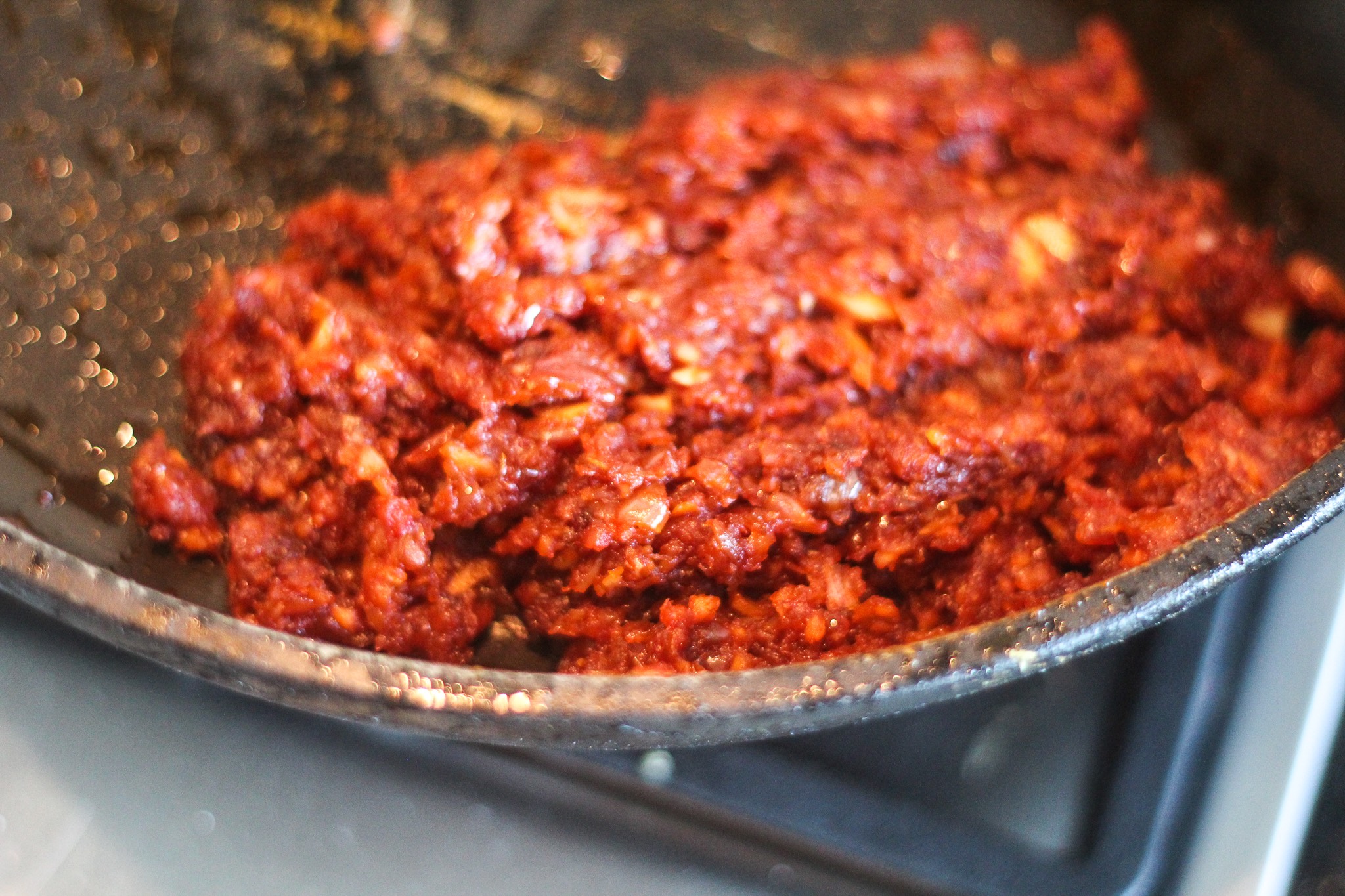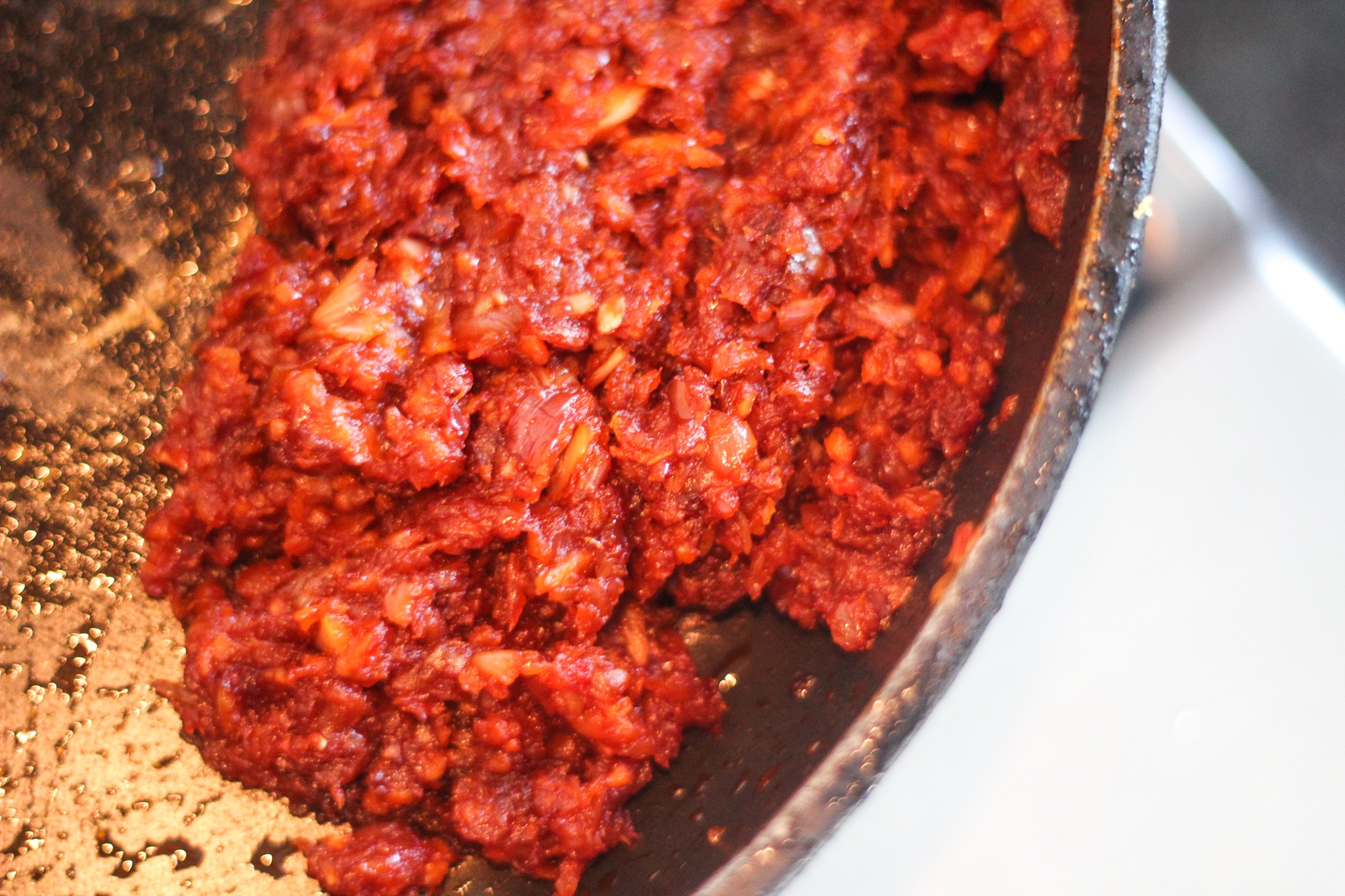 Binnenkort deel ik de volgende recepten met je waar ik de pasta in hebt gebruikt, zie de foto's hieronder!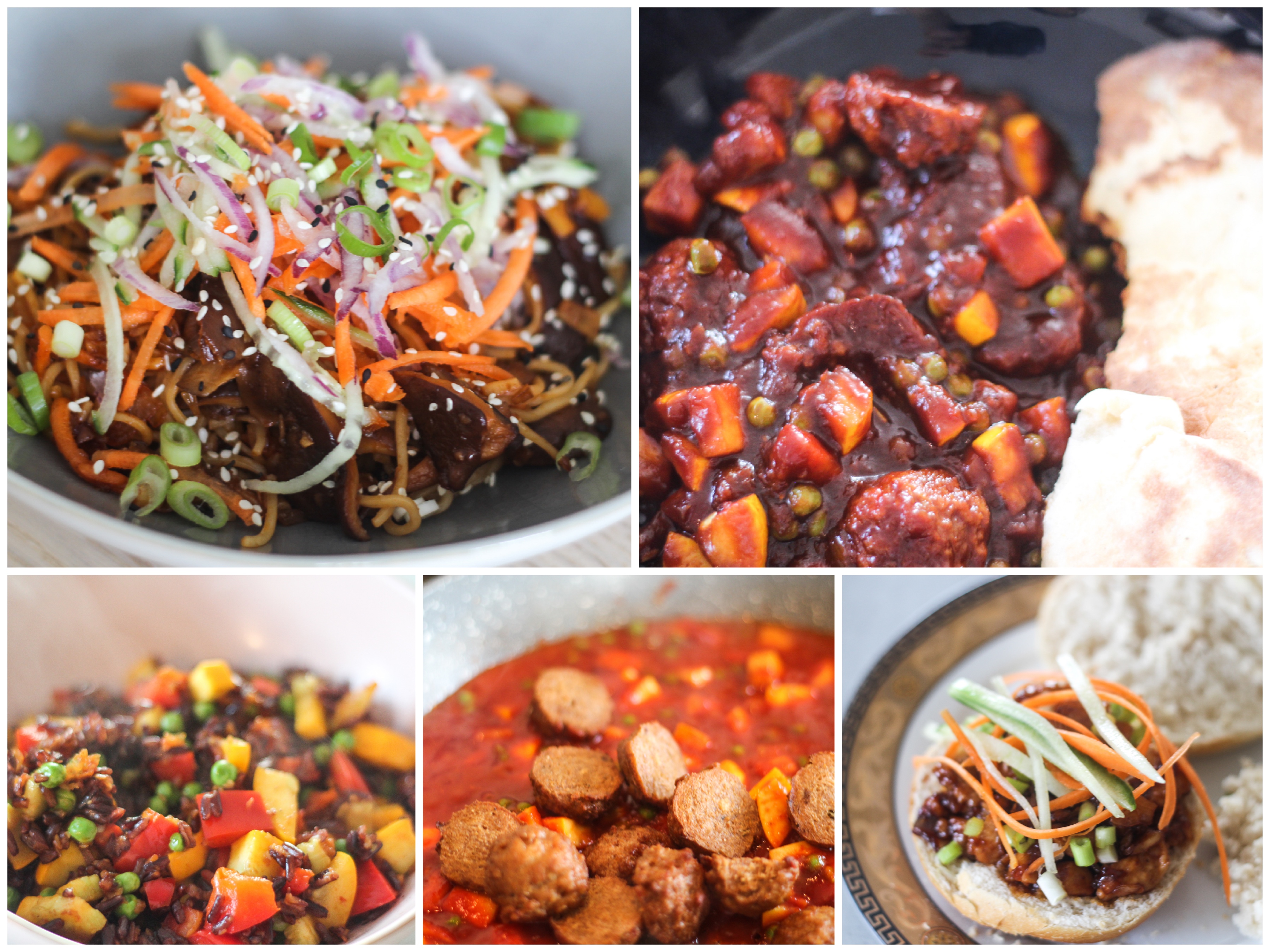 Enjoy!