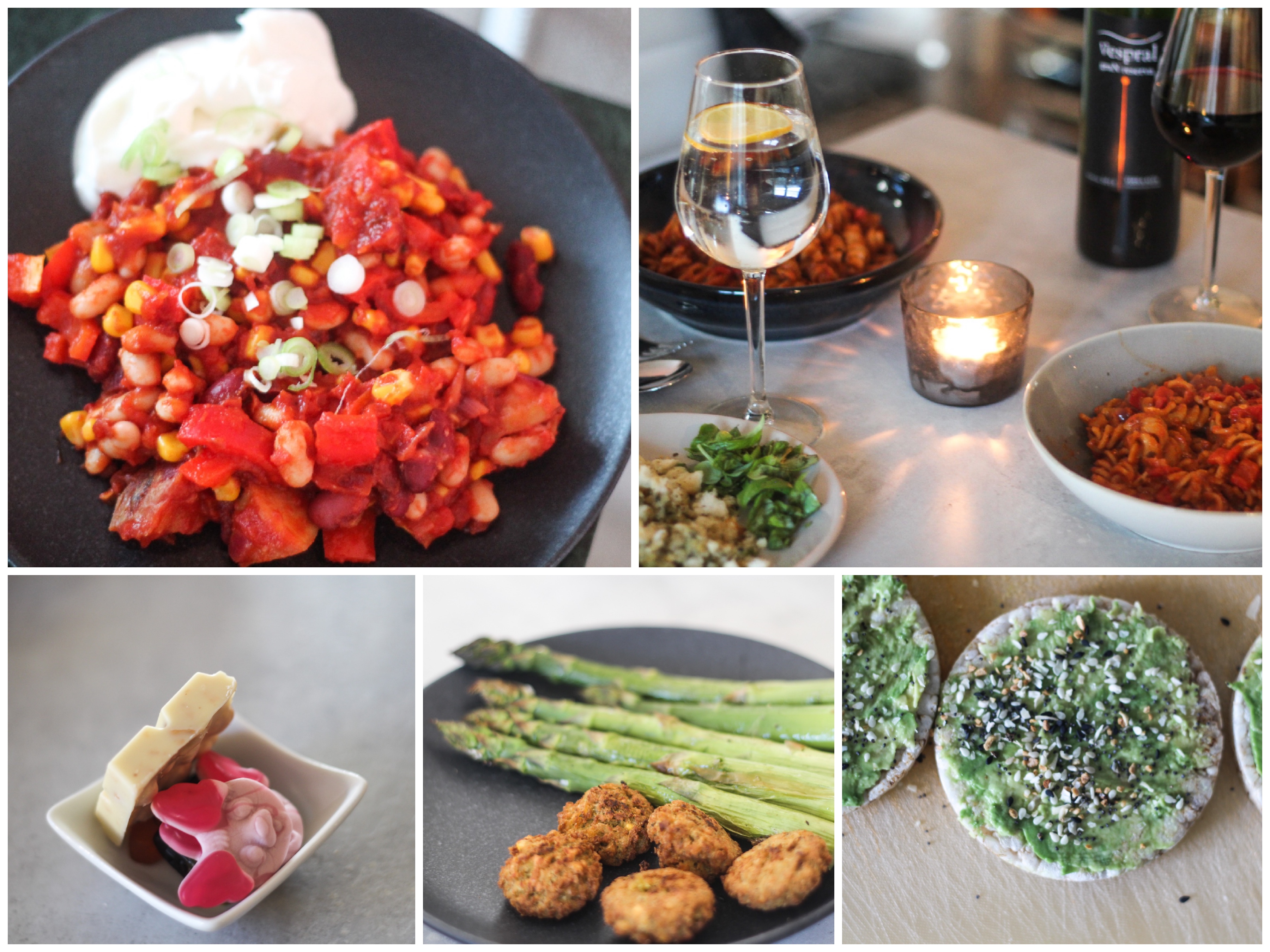 Hallo waan-zin-nig lekker weer en al het lekkere eten dat daarbij gepaard gaat! Ik heb weer heel veel zin om mijn voedingsdagboek van de afgelopen tijd met jullie te delen!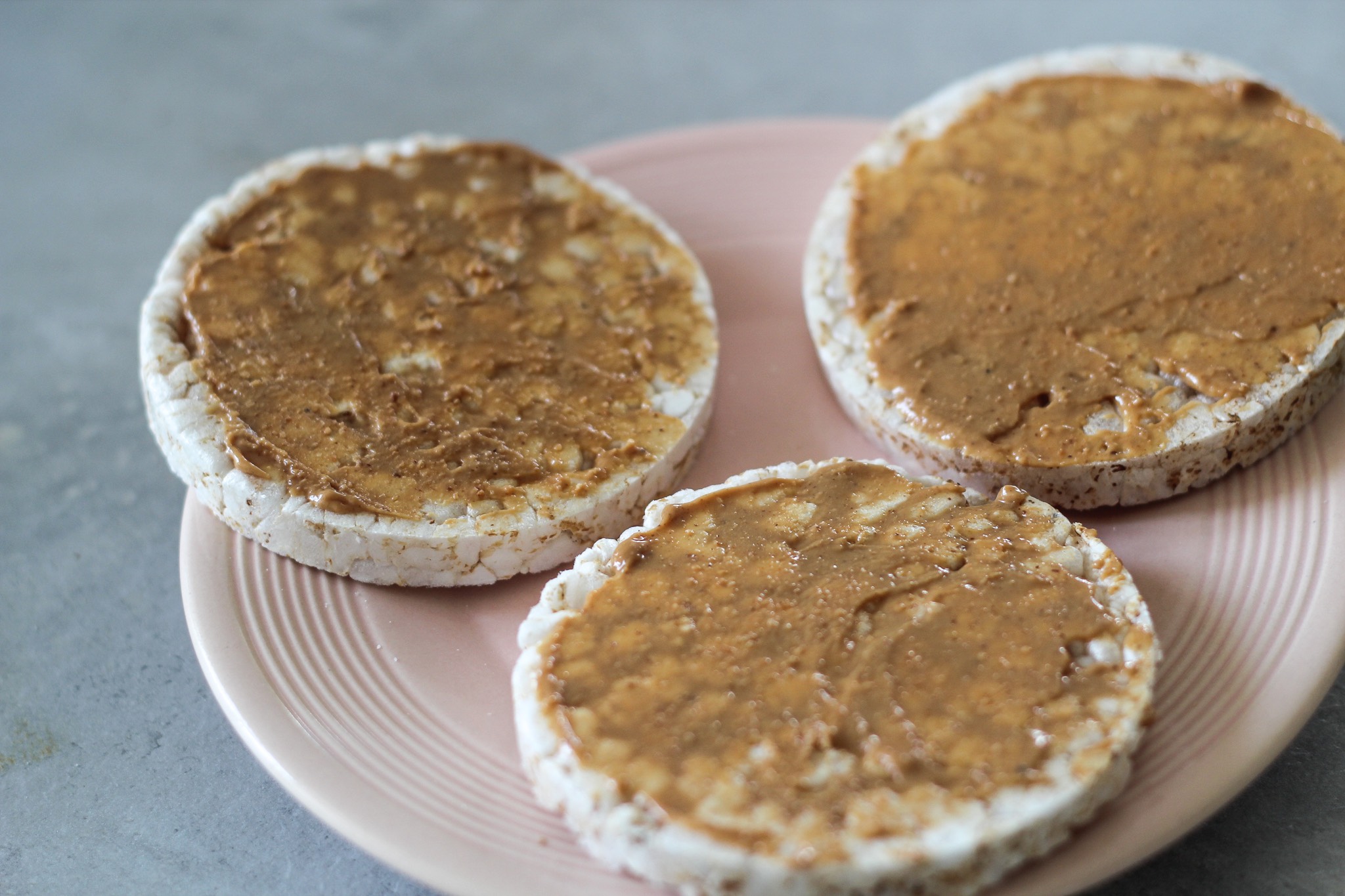 Natuurlijk beginnen we met een klassieker: rijstwafels met pindakaas.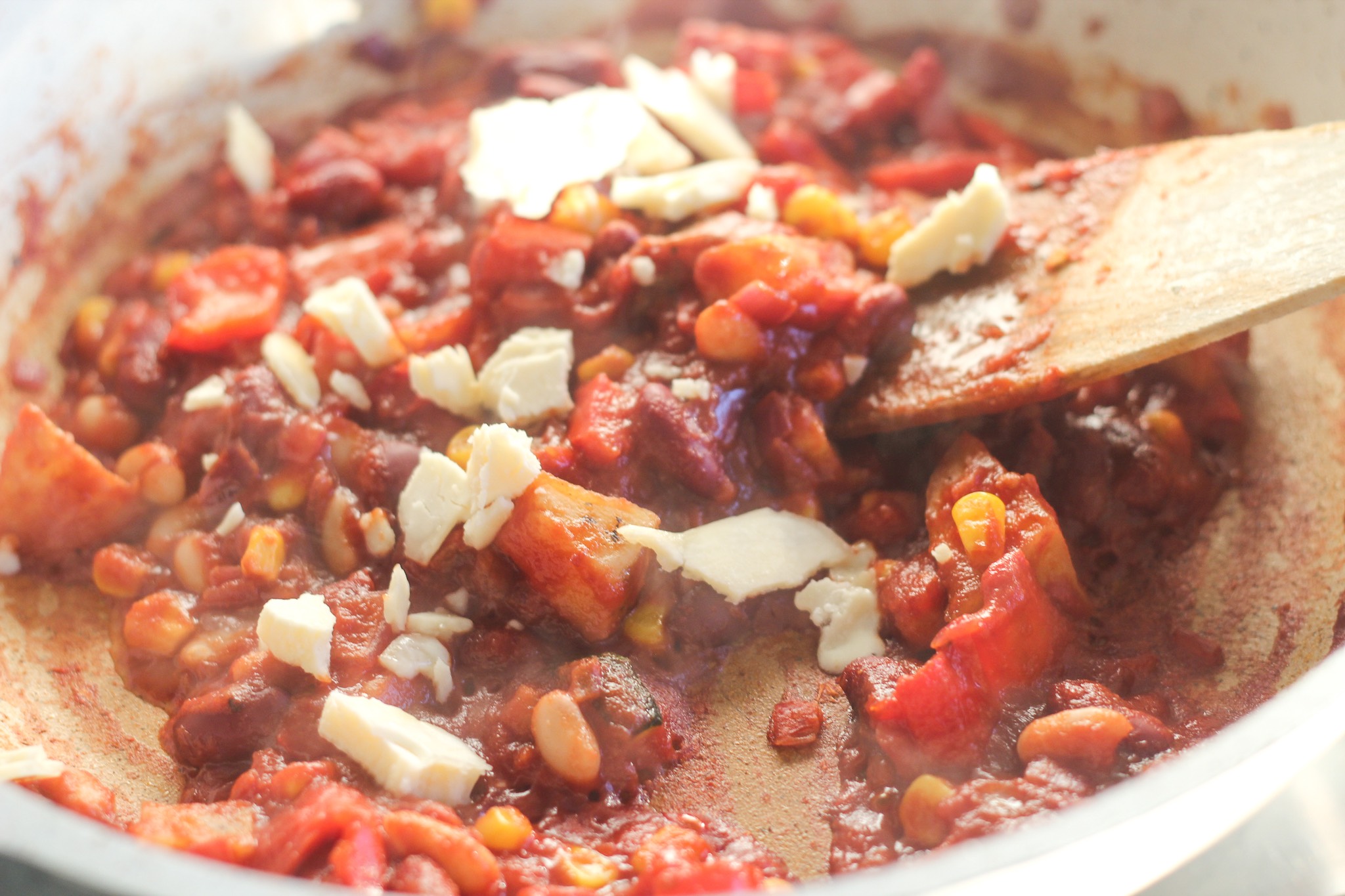 Een snelle chili zonder vlees met alles wat nog over was in huis. Waaronder dus ook kaas uit de vriezer.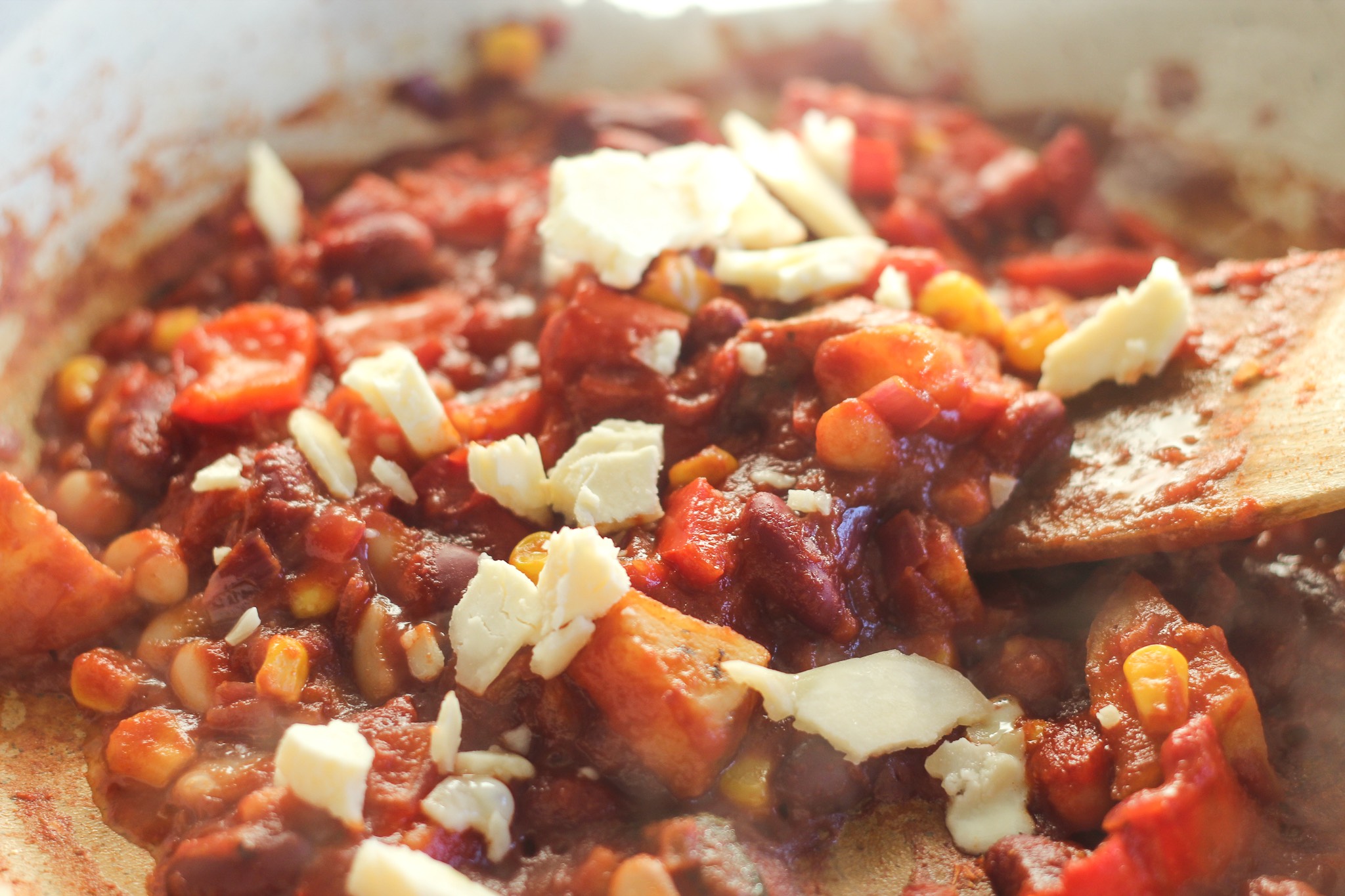 Van aardappelen die de dag ervoor over waren gebleven tot blikjes bonen en maïs waar nog wat van over was.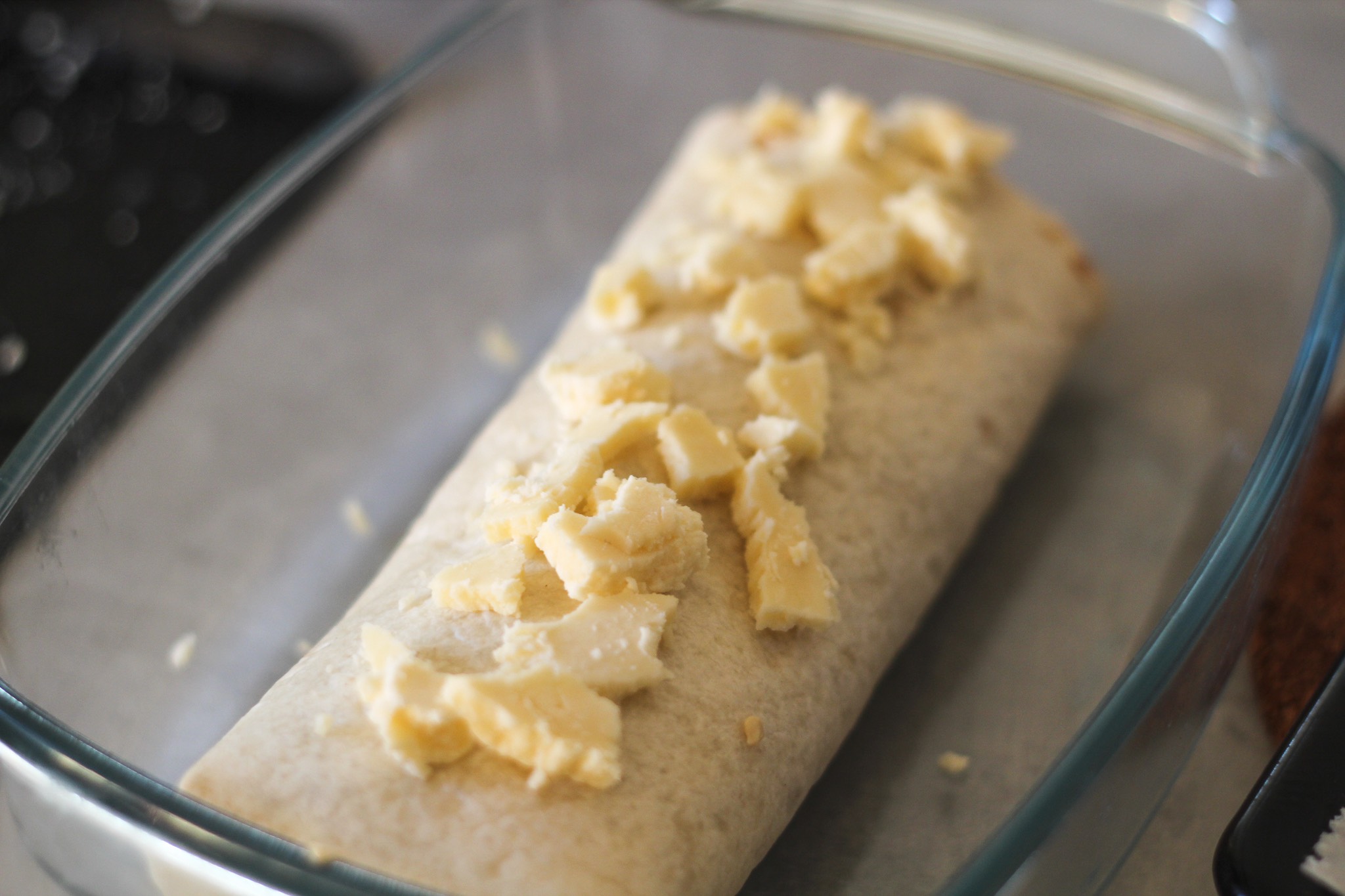 Voor Boy in een wrap met kaas (uit de vriezer, smelt vanzelf wel ;)) erbovenop.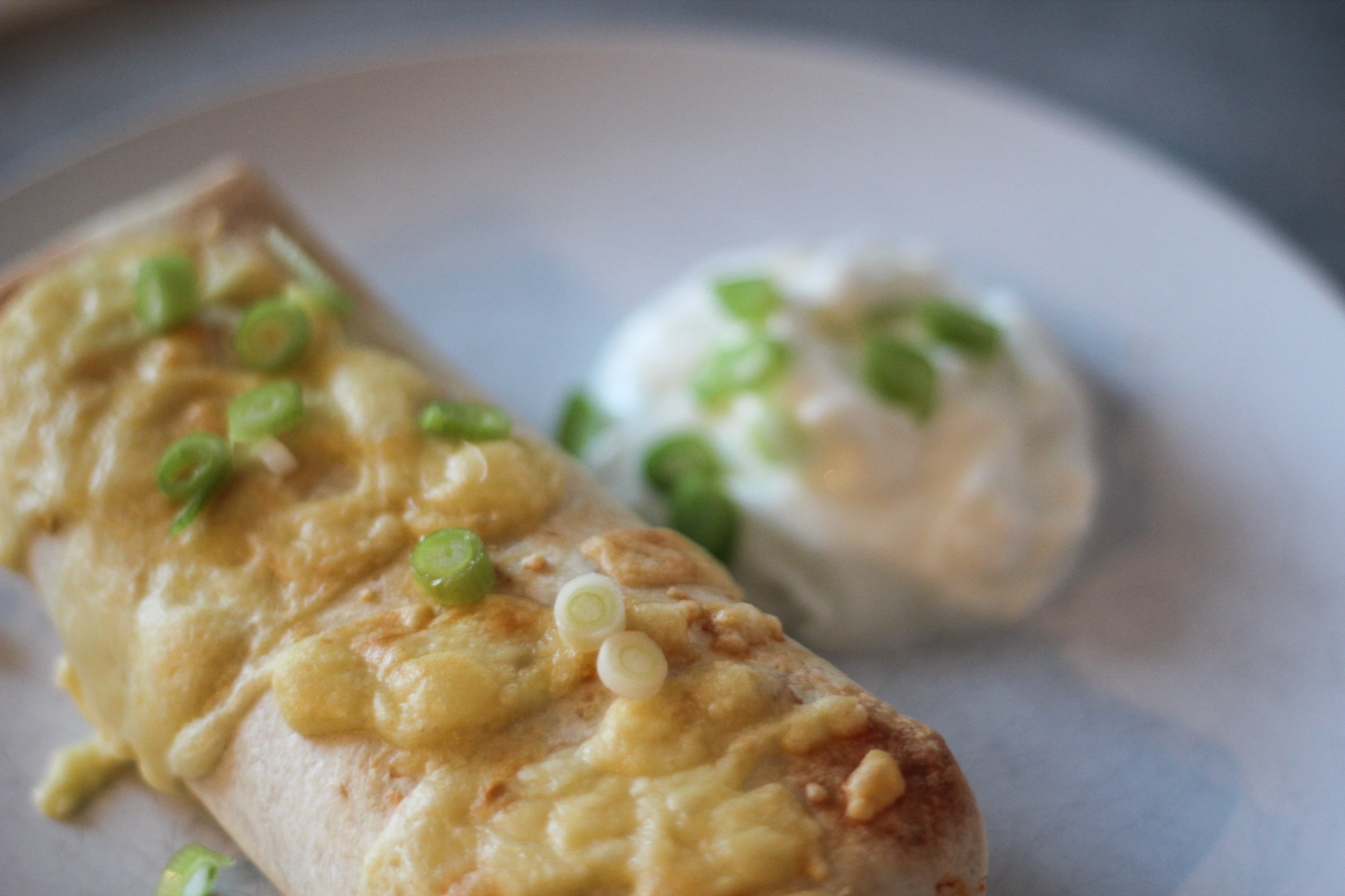 Het resultaat met wat kwark en lenteui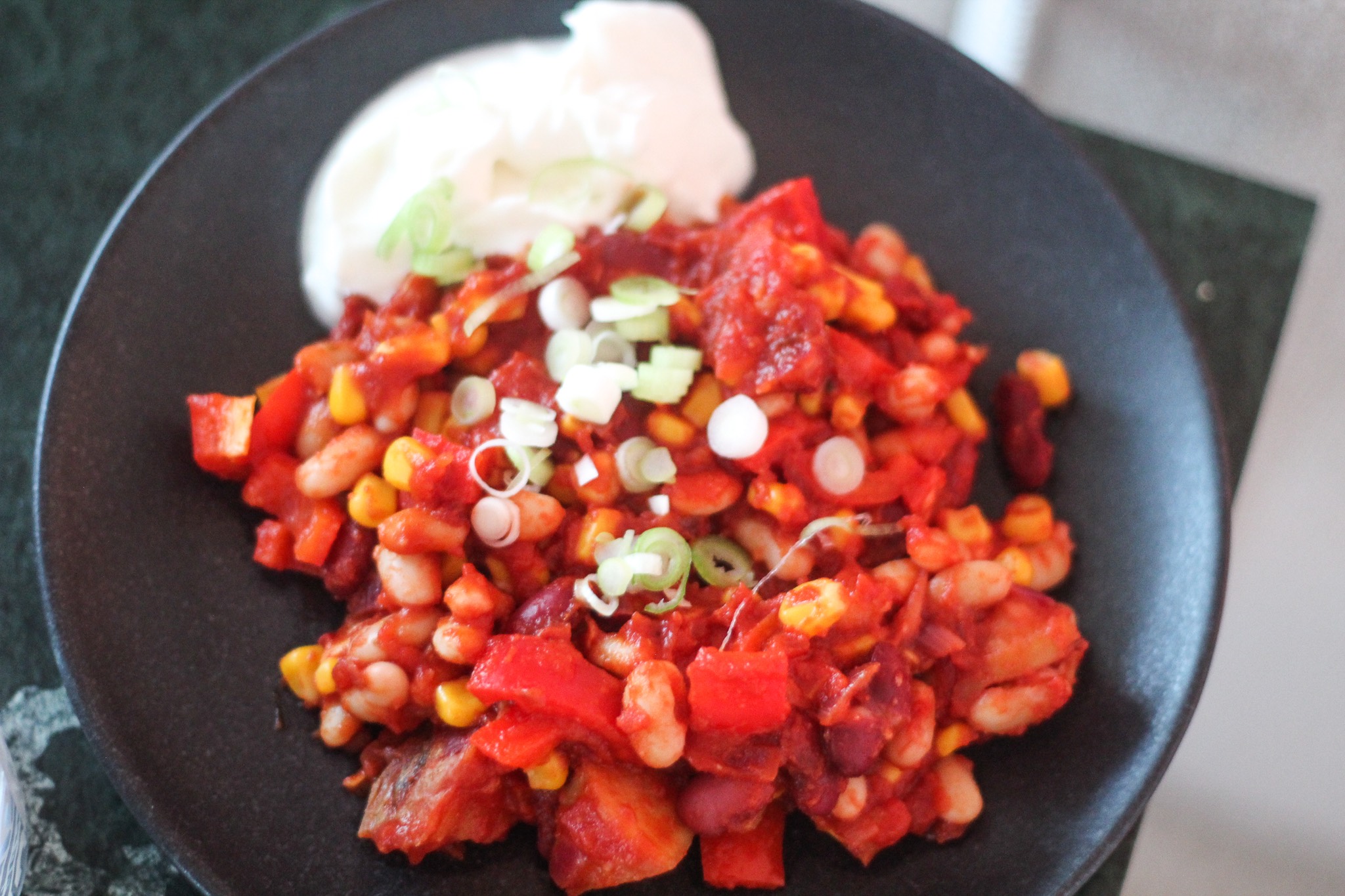 Voor mij gewoon zo als maaltijdje.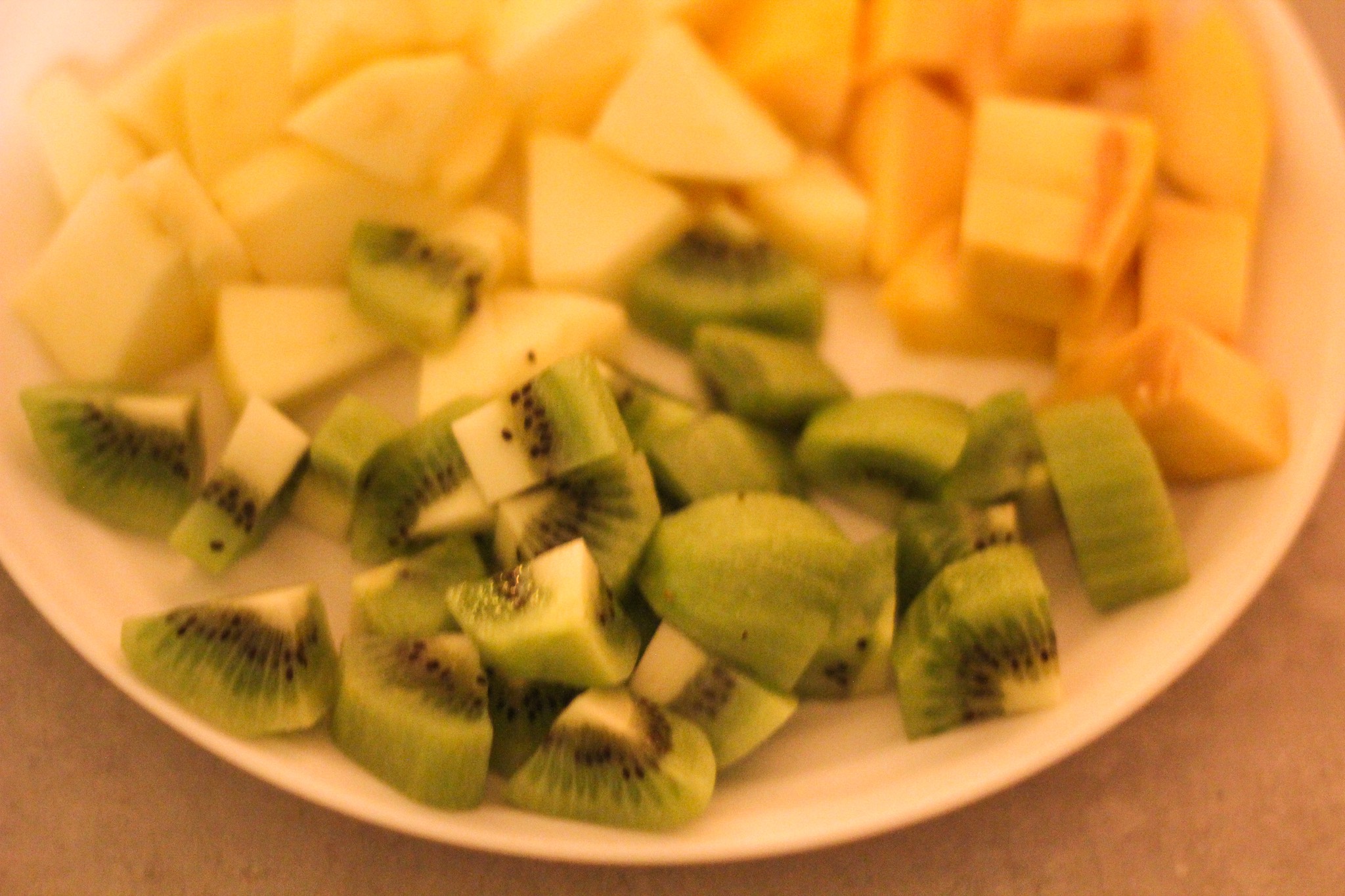 Flink bord fruit om te delen 's avonds.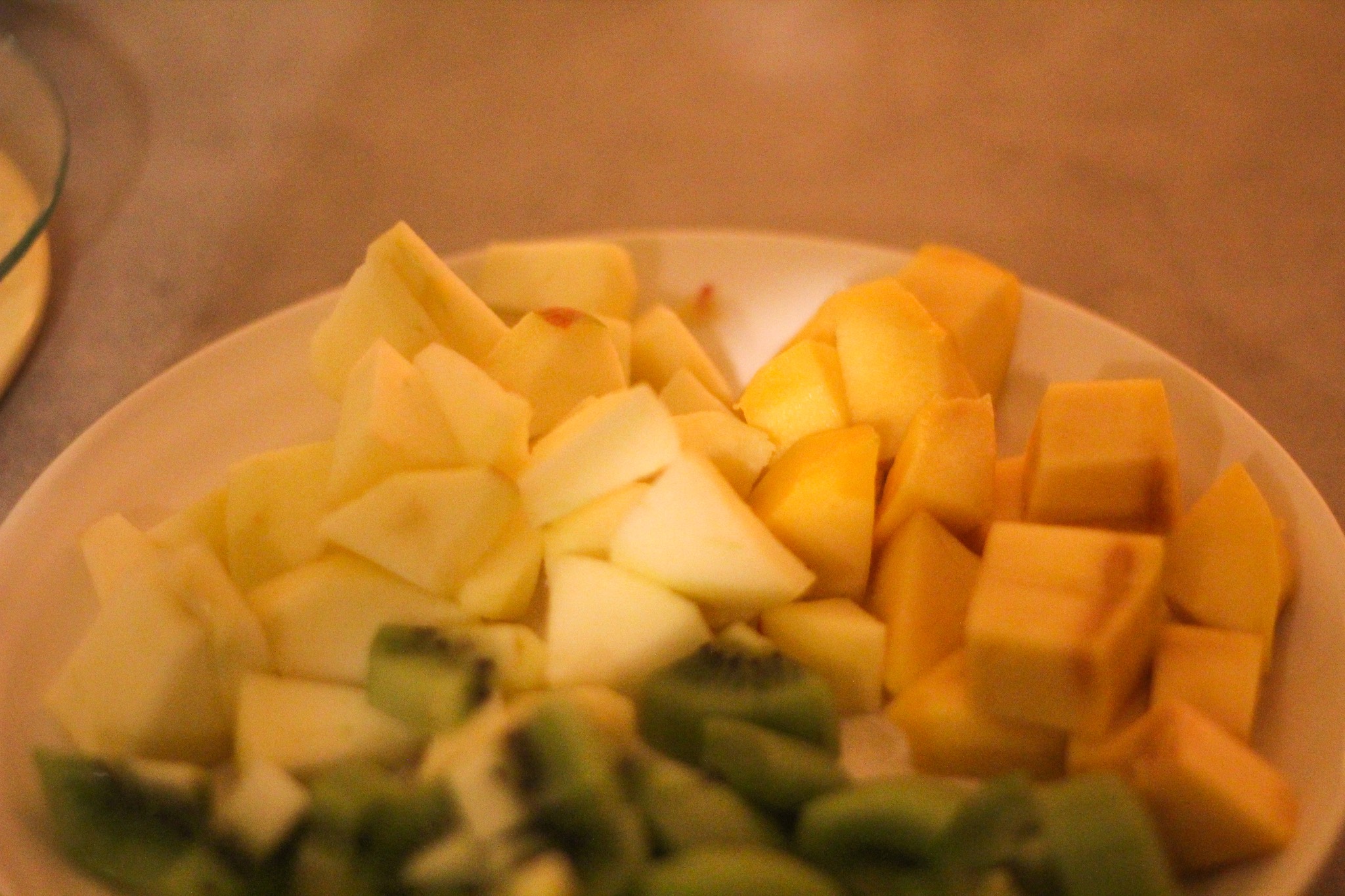 Kiwi, appel en mango.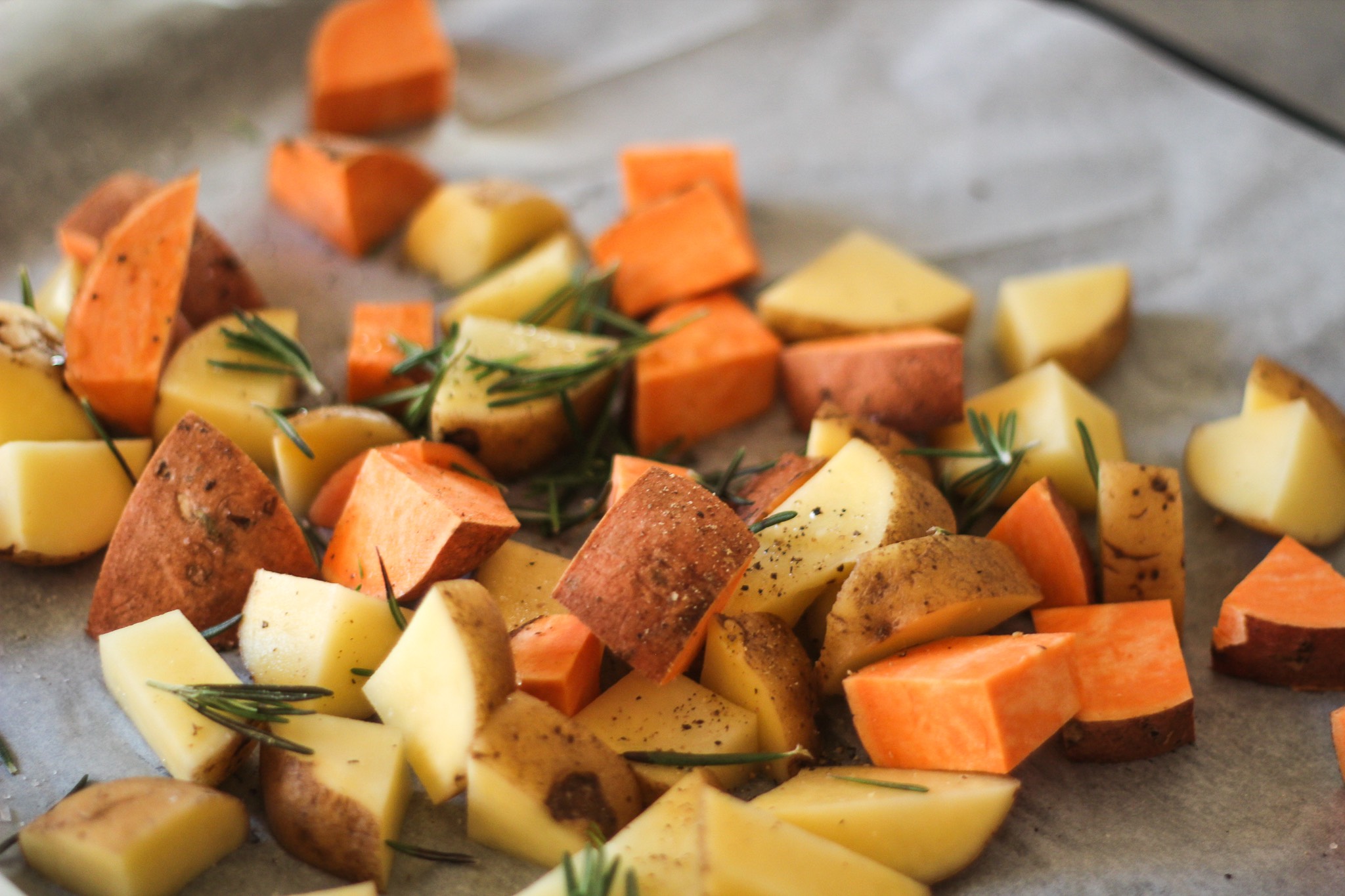 Zoete en gewone aardappel met peper, zout en rozemarijn – in een voorverwarmde oven van 200 graden Celsius voor zo'n 20-30 minuten.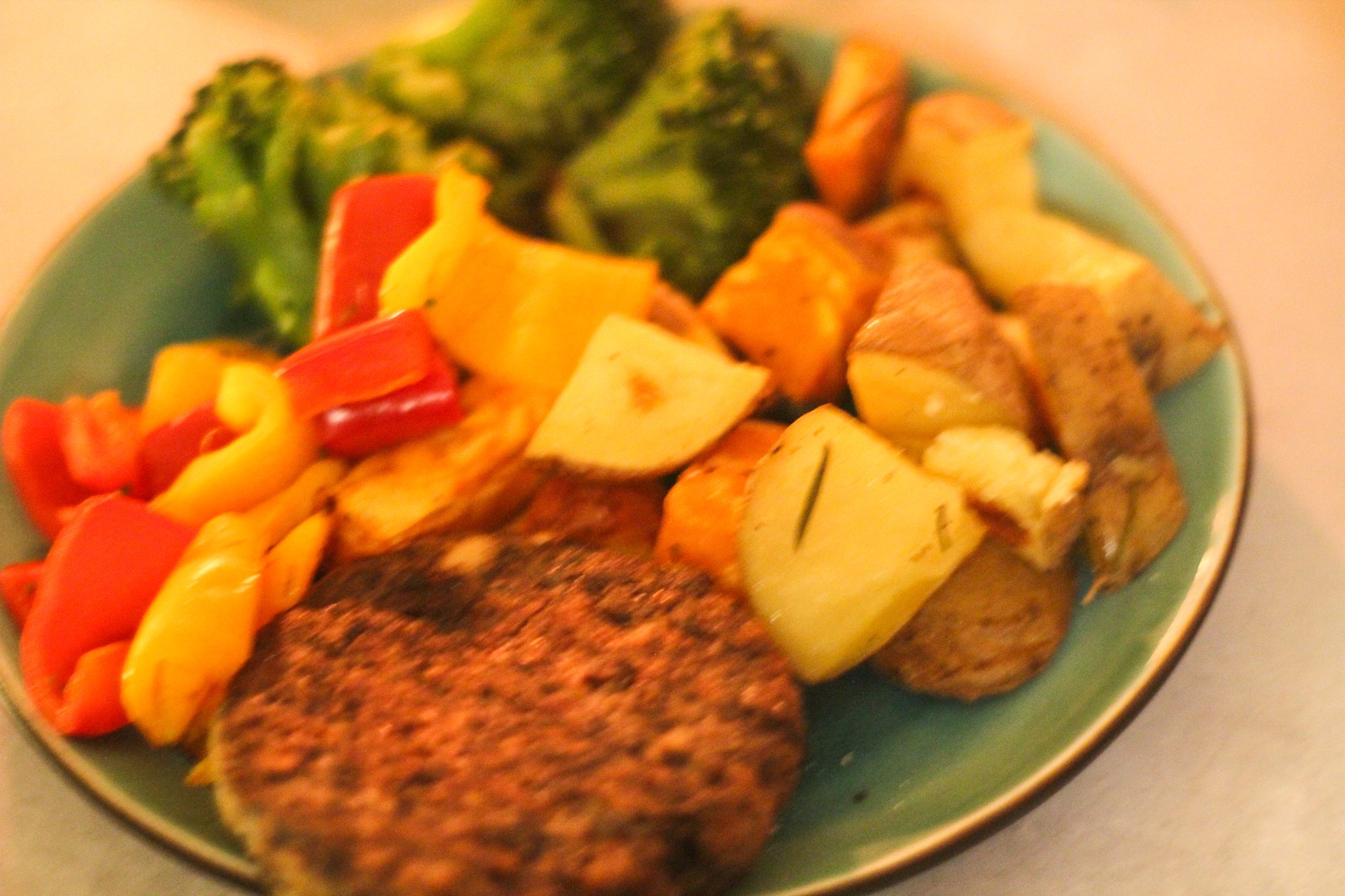 Beetje een onscherpe foto, maar dit zijn de aardappelen uit de oven met gestoomde broccoli, paprika van de dag ervoor en een vegetarische burger.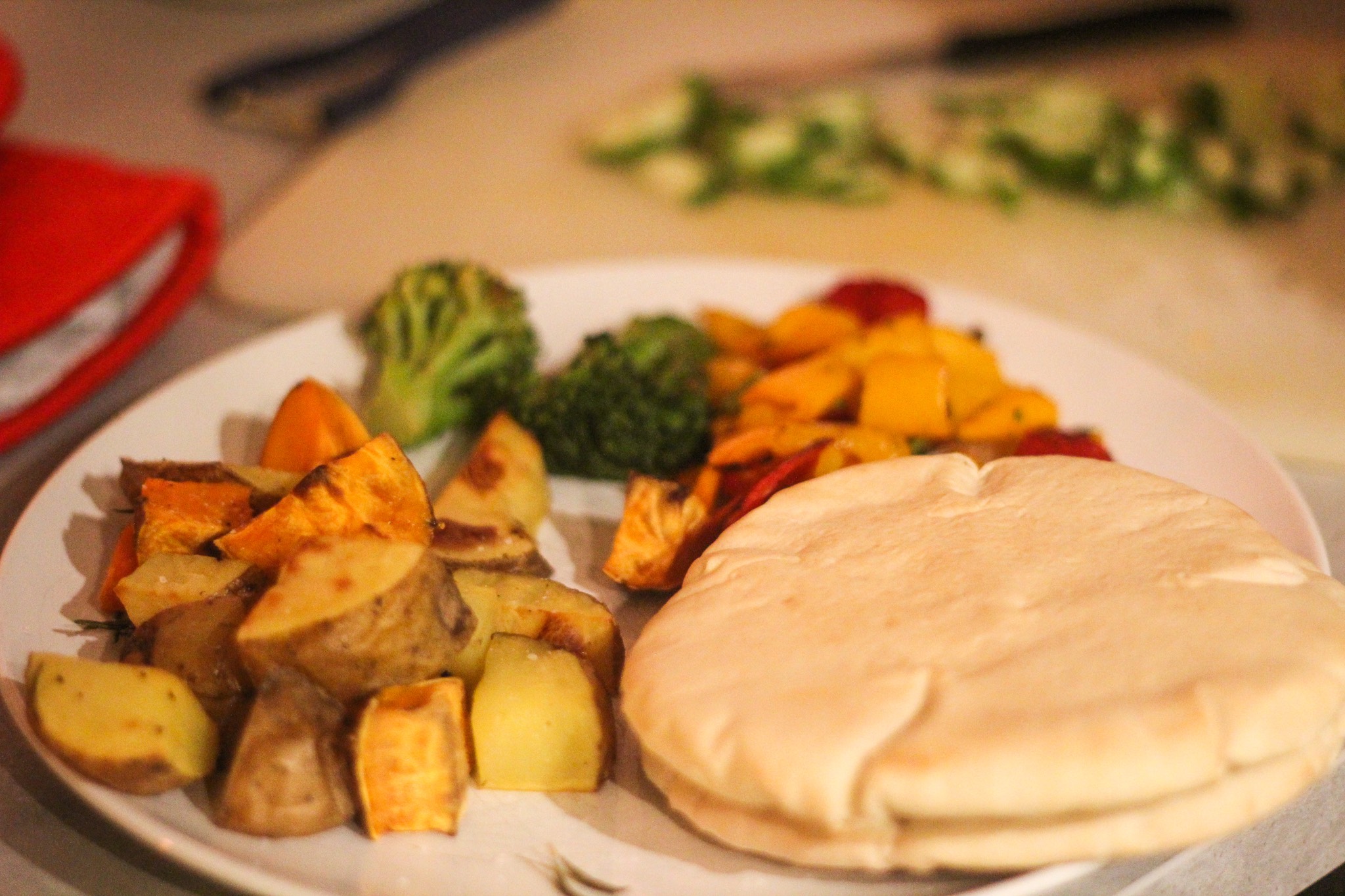 Voor Boy net iets anders met pitabroodjes die hij vulde met kip.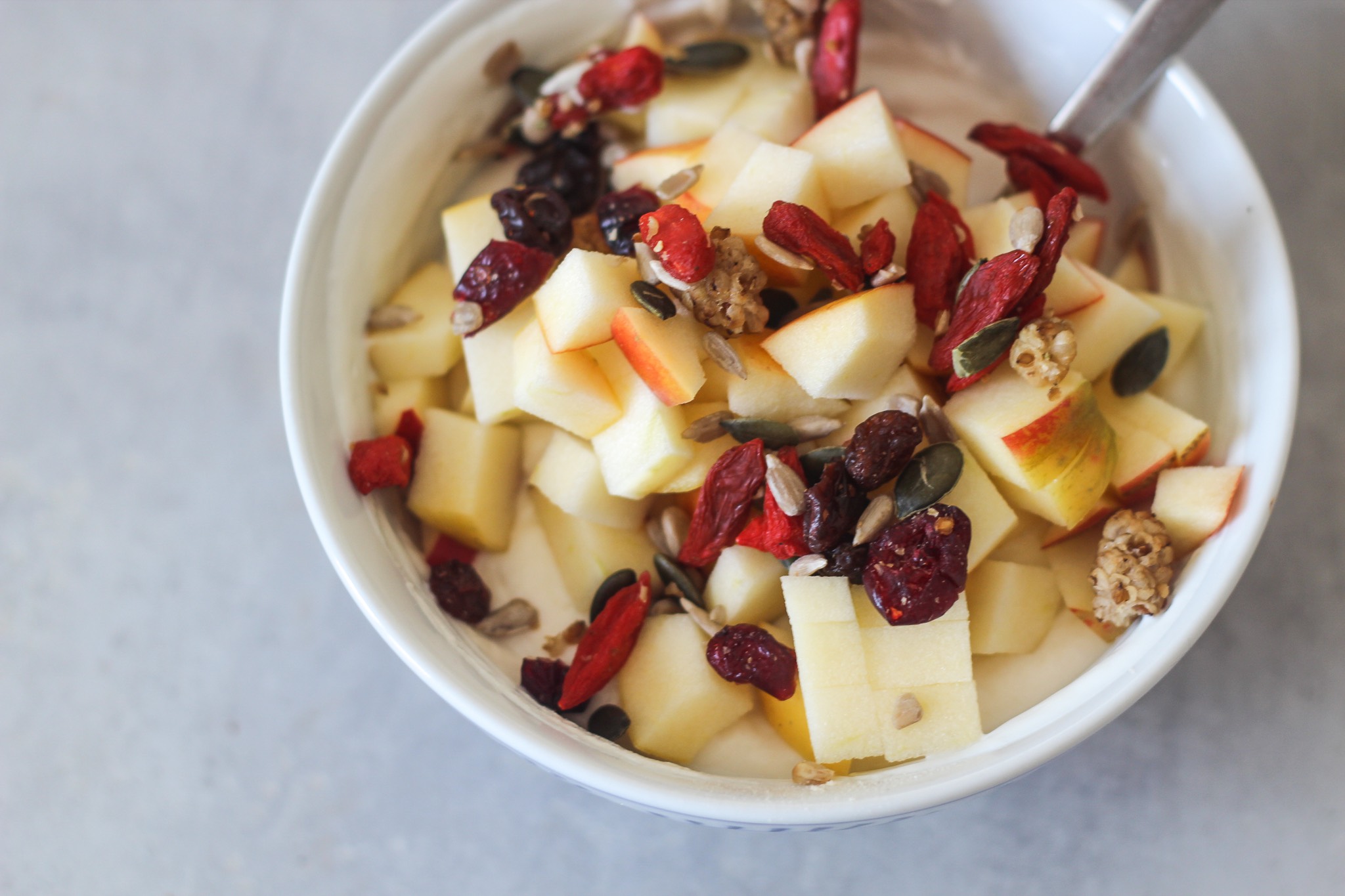 Kwark met appel en pitten&zaden mix.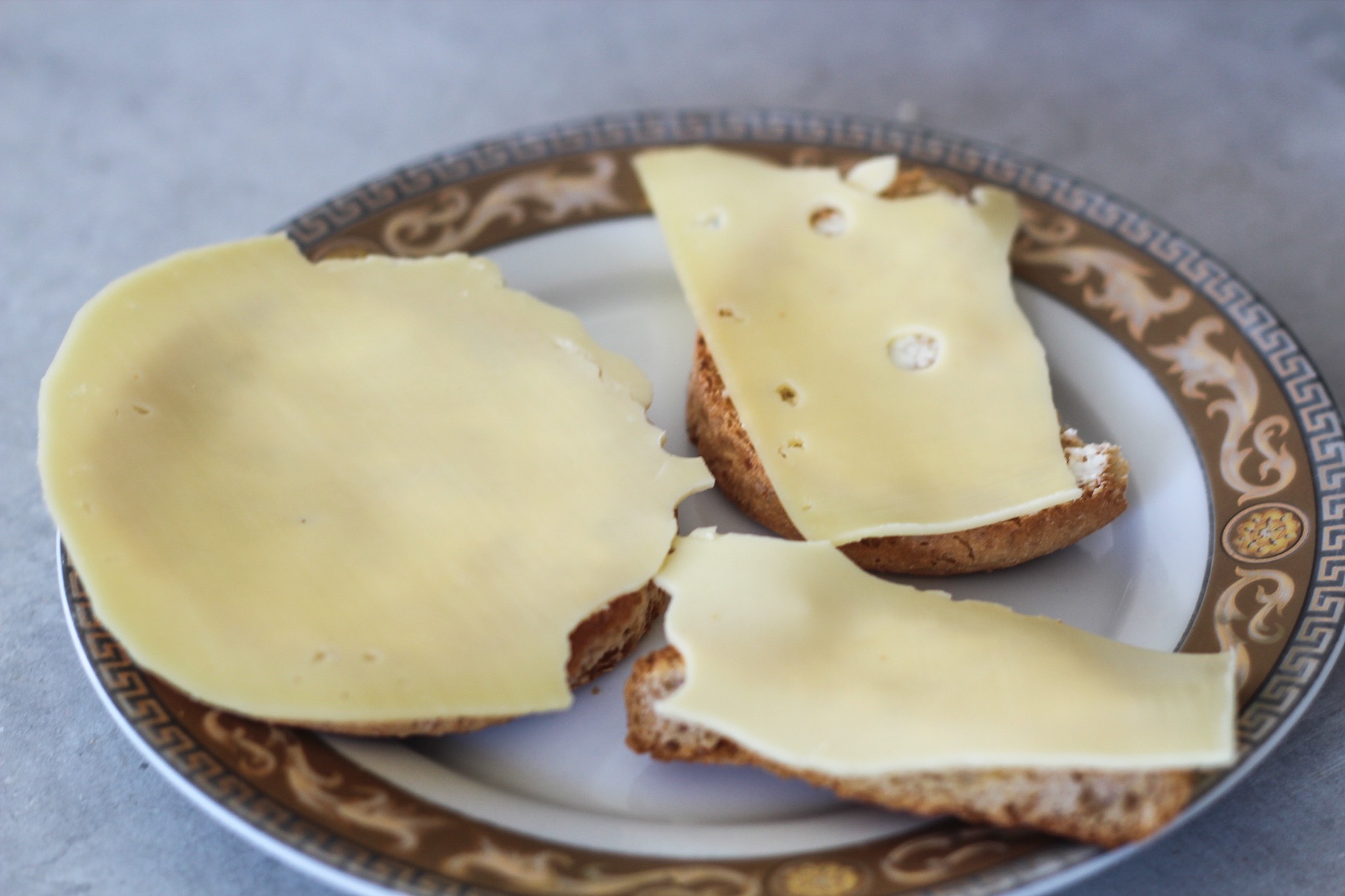 Twee beschuitjes met kaas, dit is voor mij heel nostalgisch! I LOVE IT!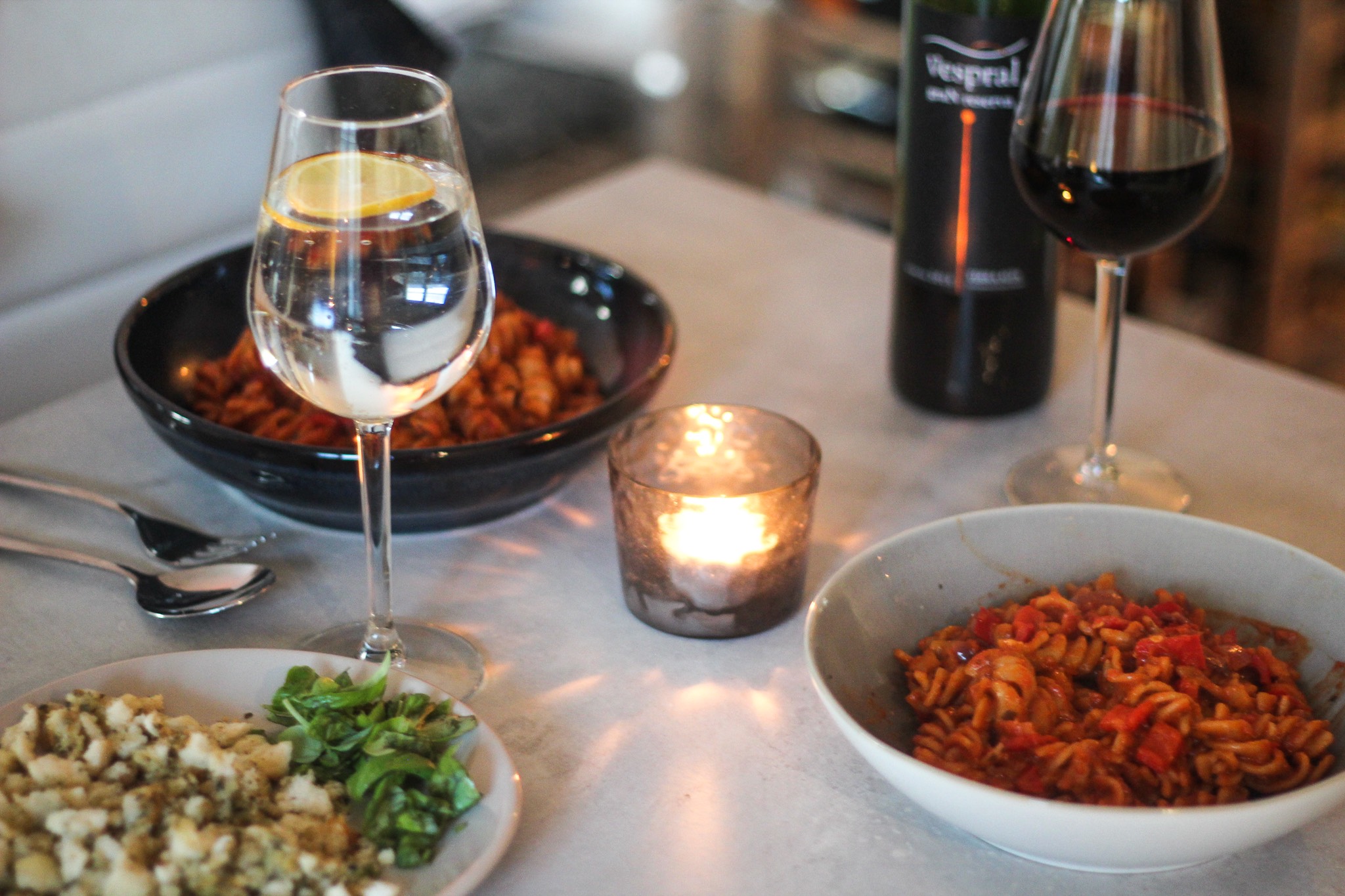 De lekkerste pasta die ik ooit heb gemaakt werd in stijl opgegeten, dus niet op de bank maar aan 'tafel' (wat we sinds kort hebben gecreëerd). Het recept staat inmiddels online, deze kun je hier vinden: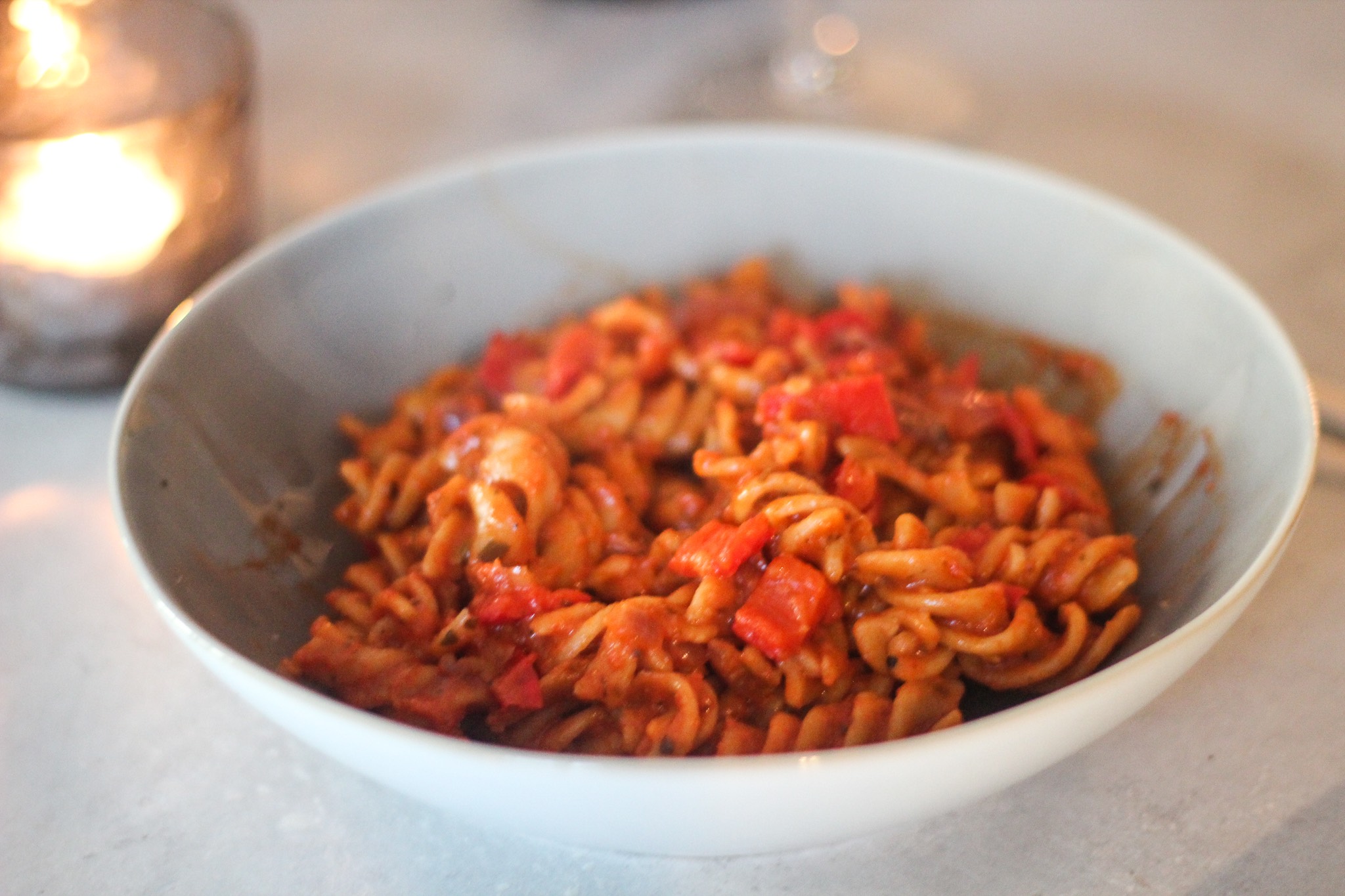 Watertanden als ik dit weer zie..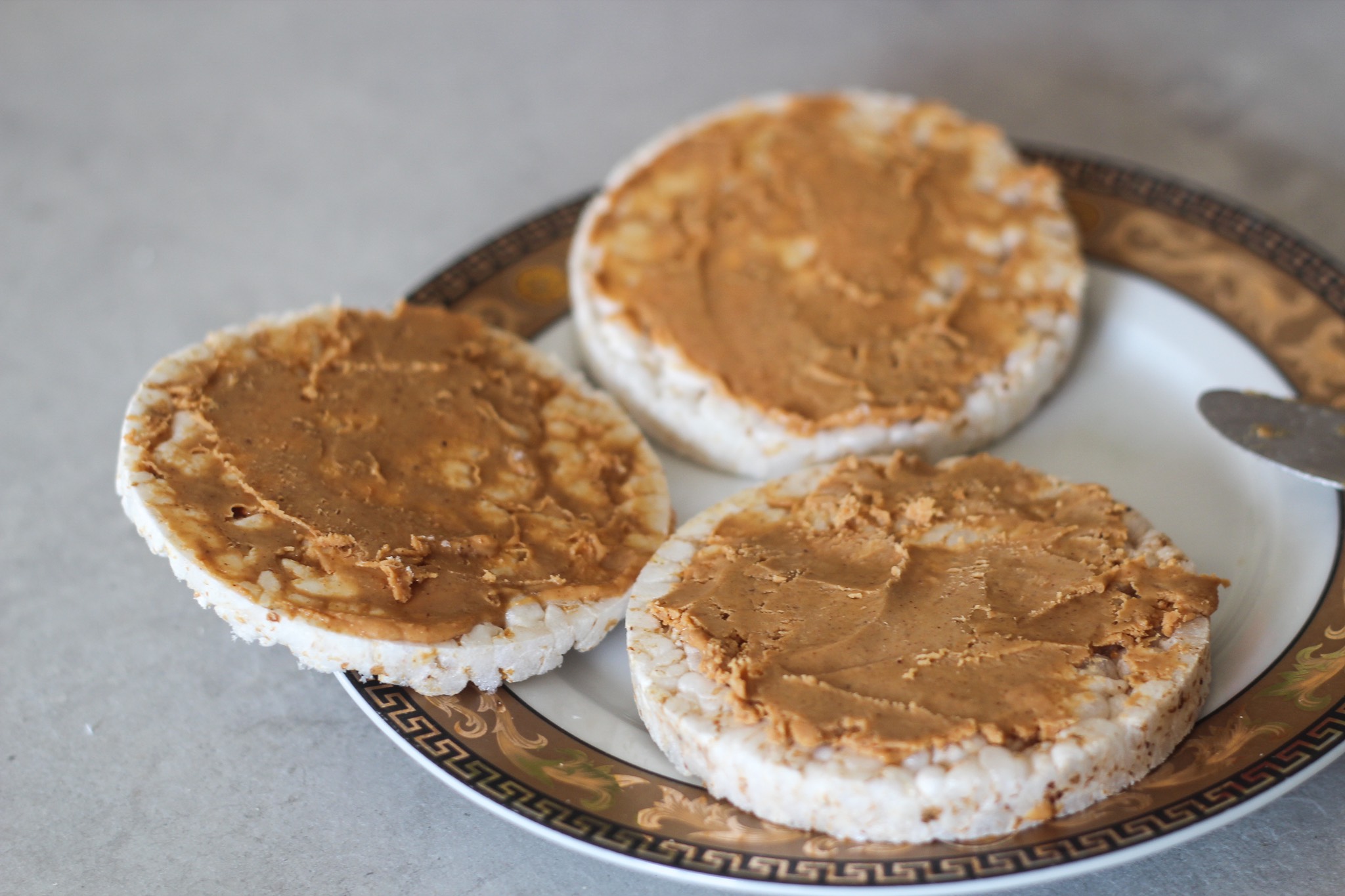 Rijstwafels met pindakaas, jum!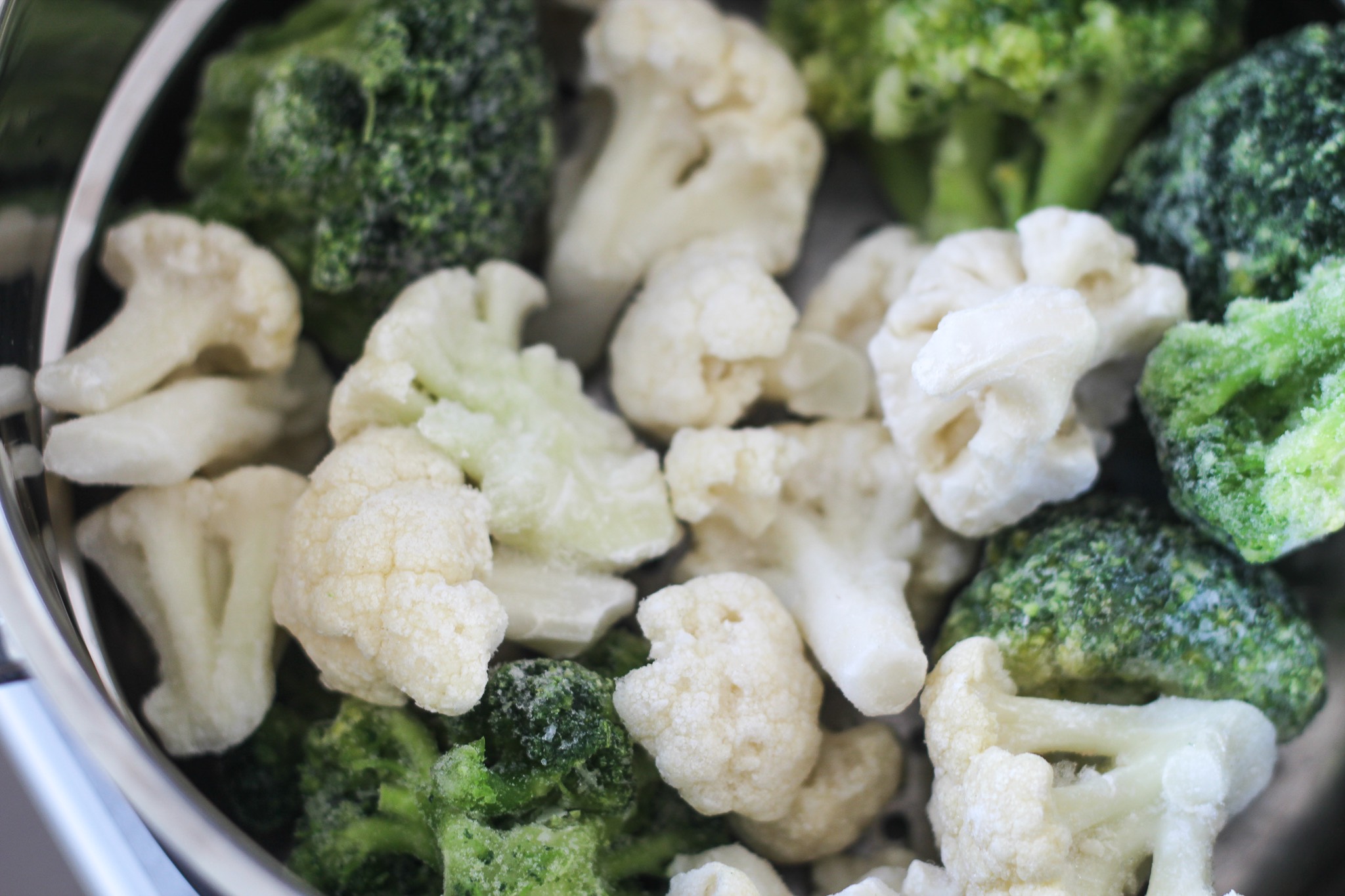 Diepvries bloemkool en broccoli stomen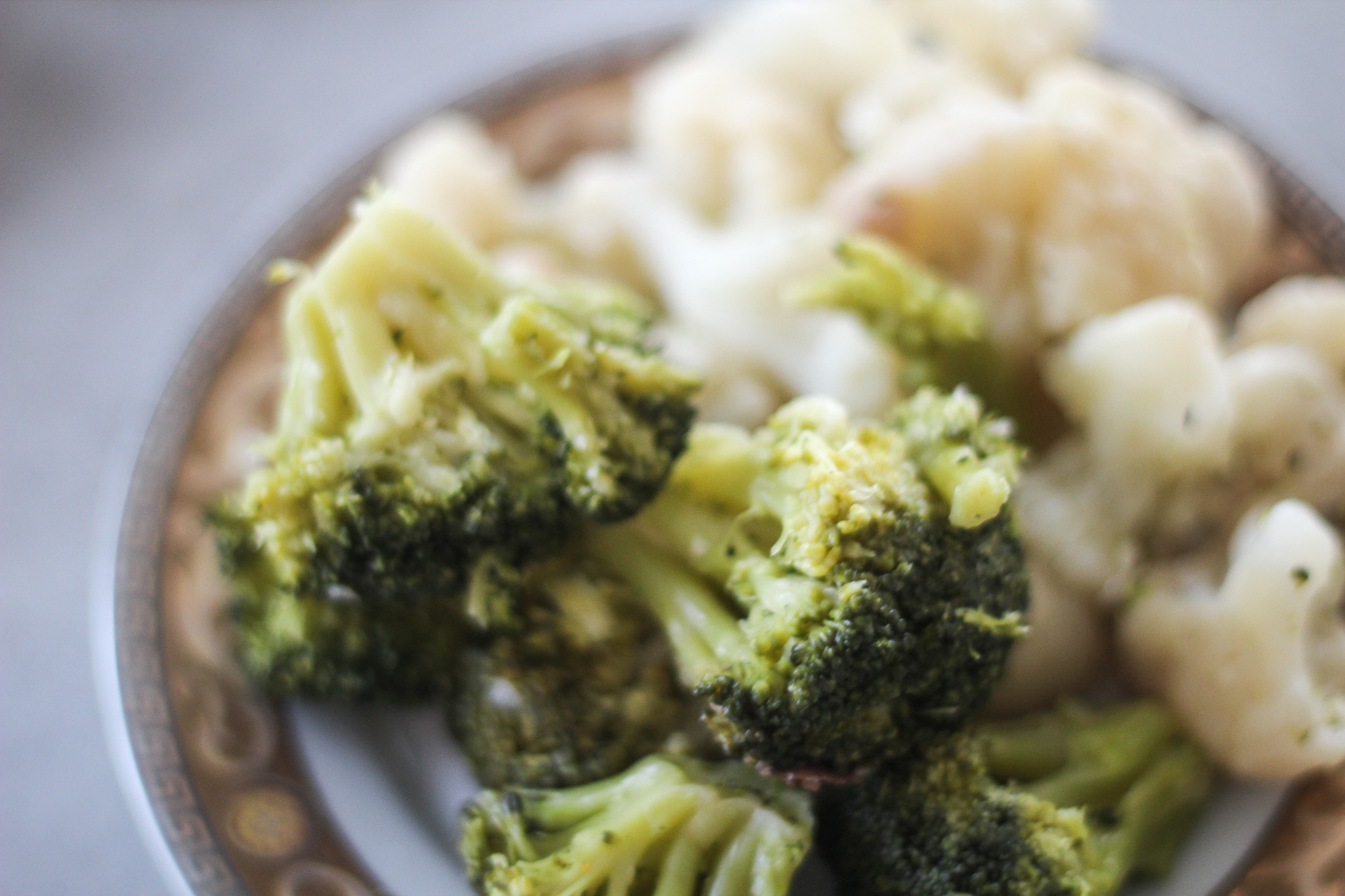 Iets te lang gestoomd, oeps.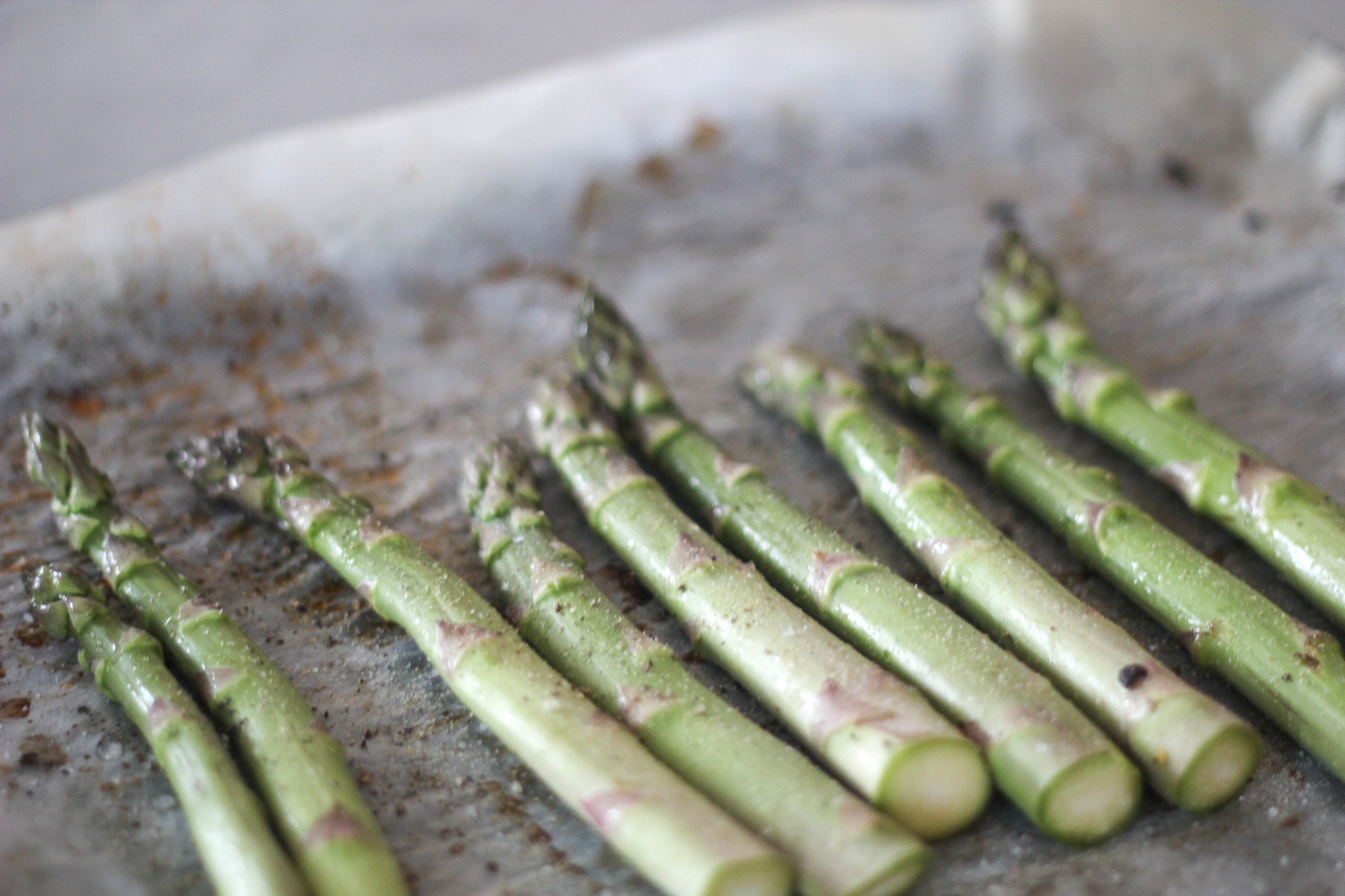 Asperges met wat olijfolie, peper zout en knoflookpoeder de oven in. Ik ben er dus gister achter gekomen dat je asperges moet schillen HAHA, ik vond het altijd al lastig om er doorheen te snijden/bijten. Oeps.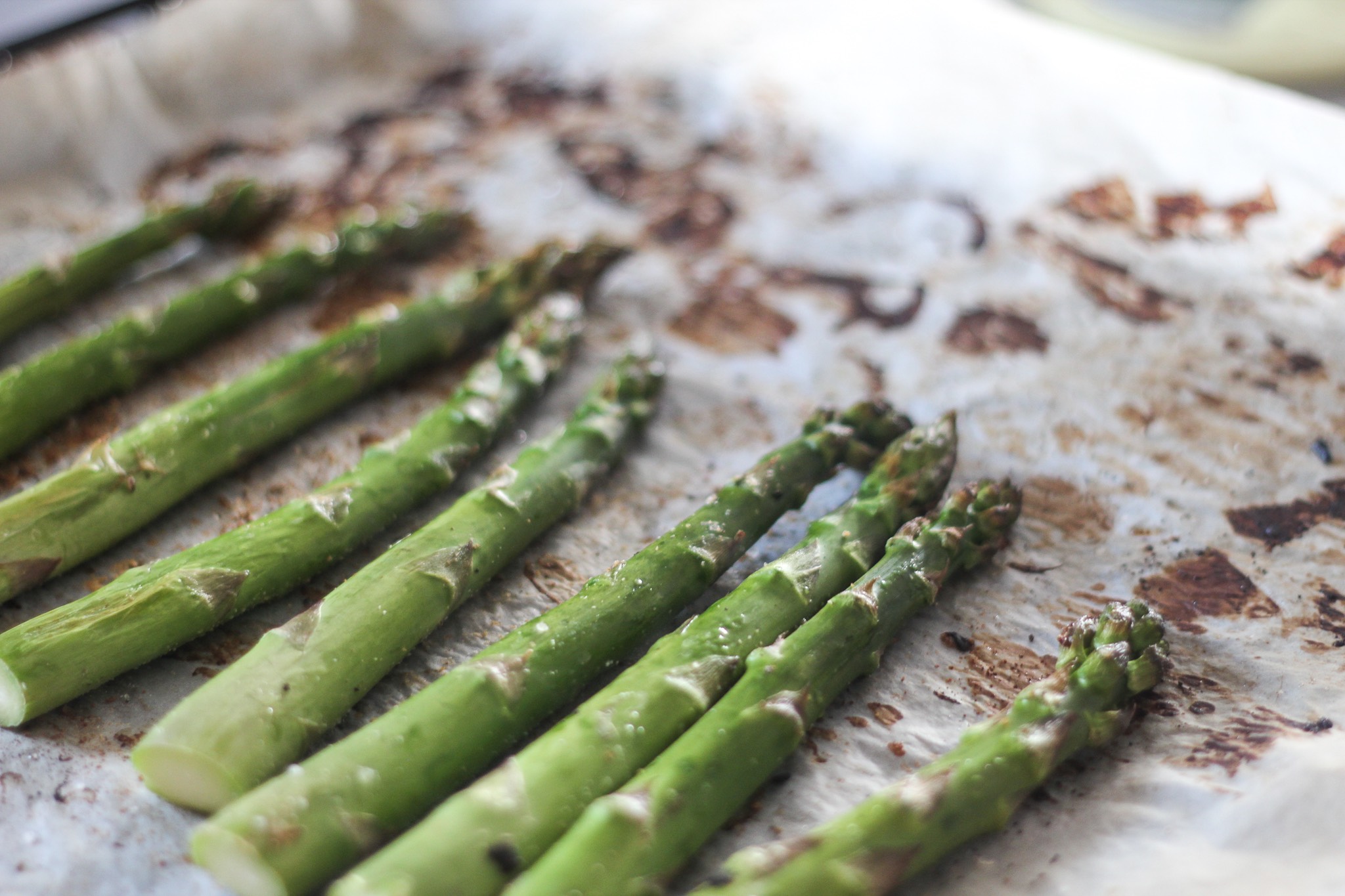 Goed, ongeschilde asperges dus (wel gewassen), ook hartstikke lekker! Haha.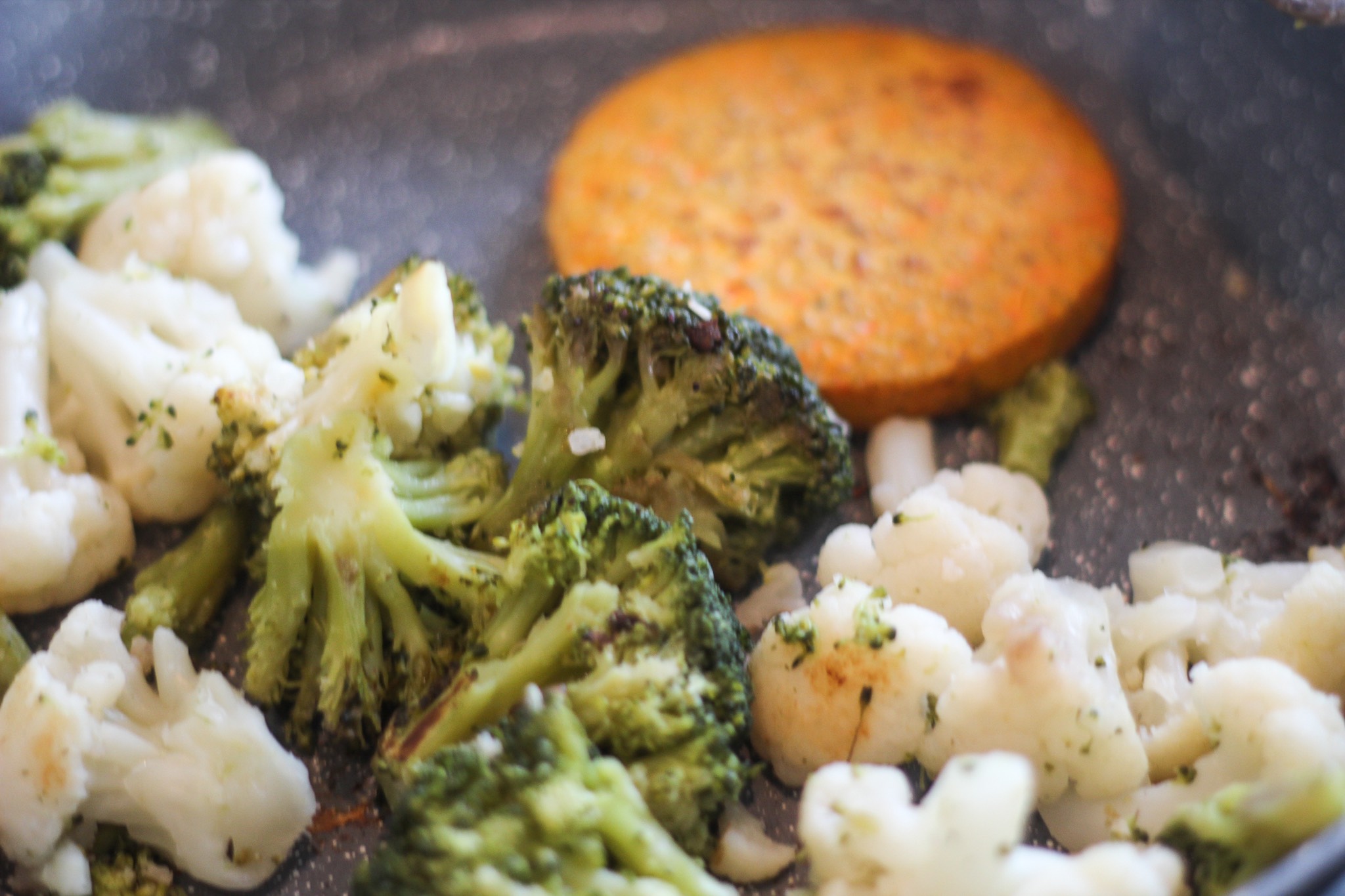 Een wortel-pompoen burger van de Lidl met de gestoomde groente die ik even opbak.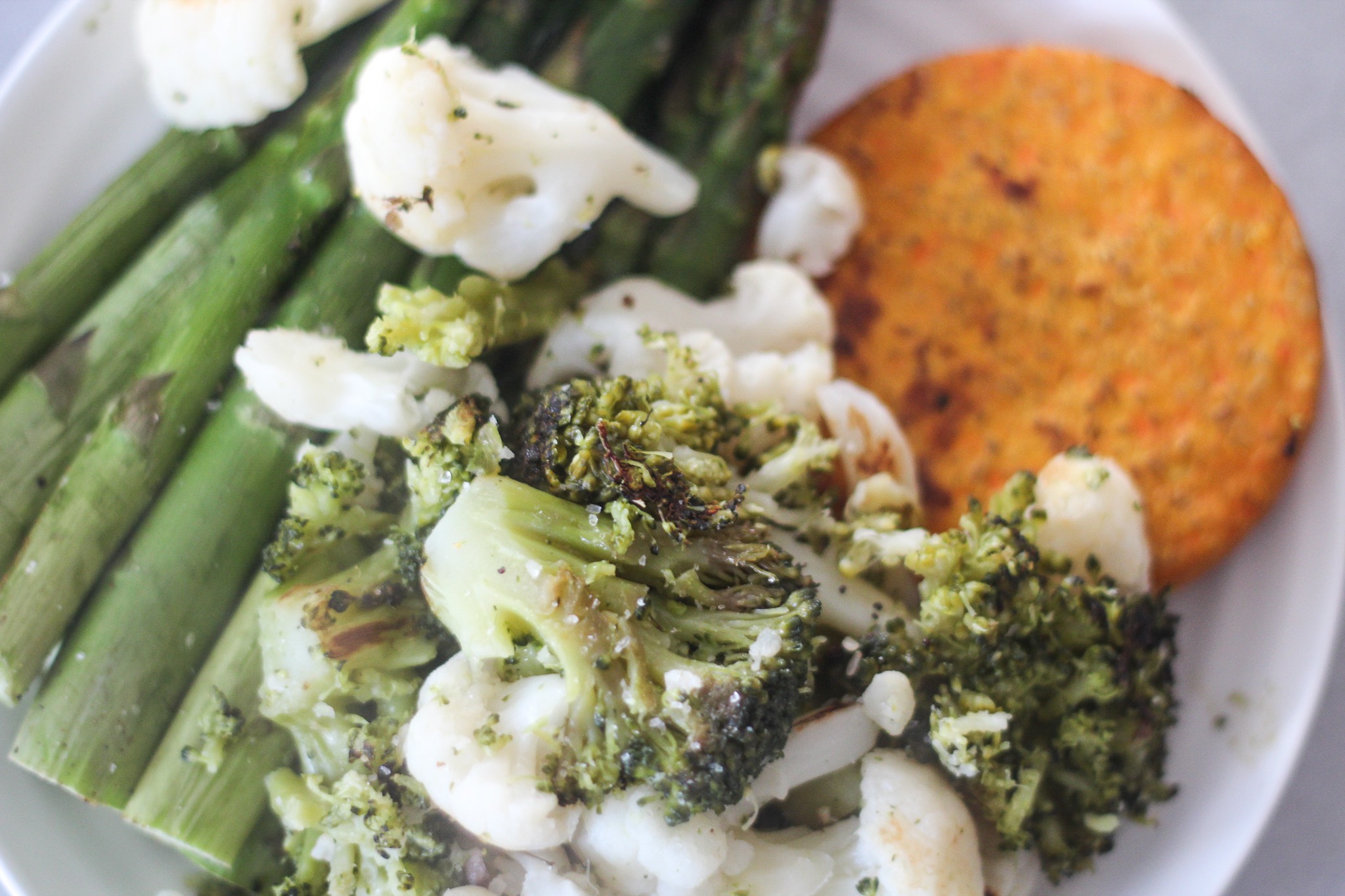 Asperges erbij en klaar.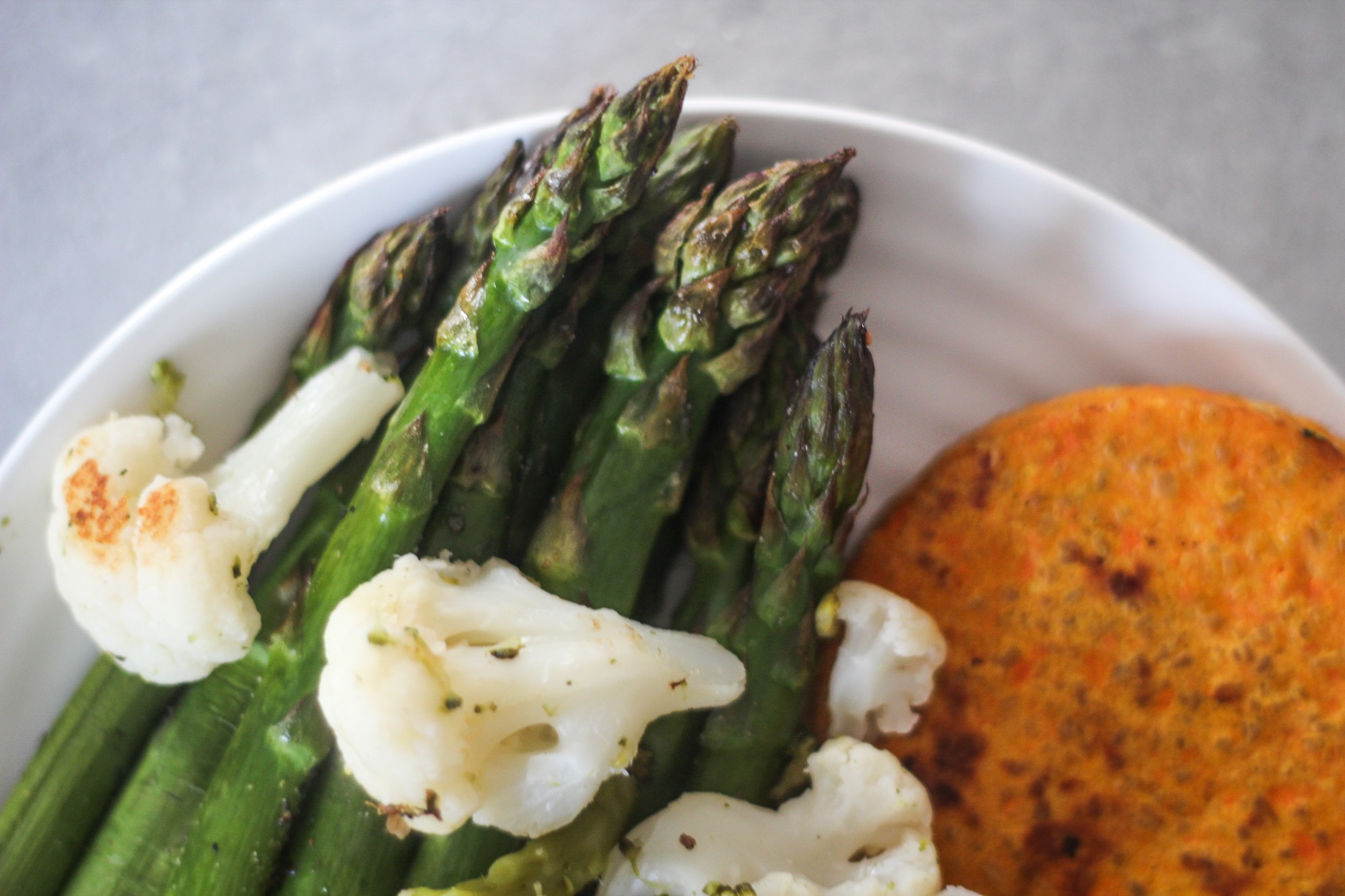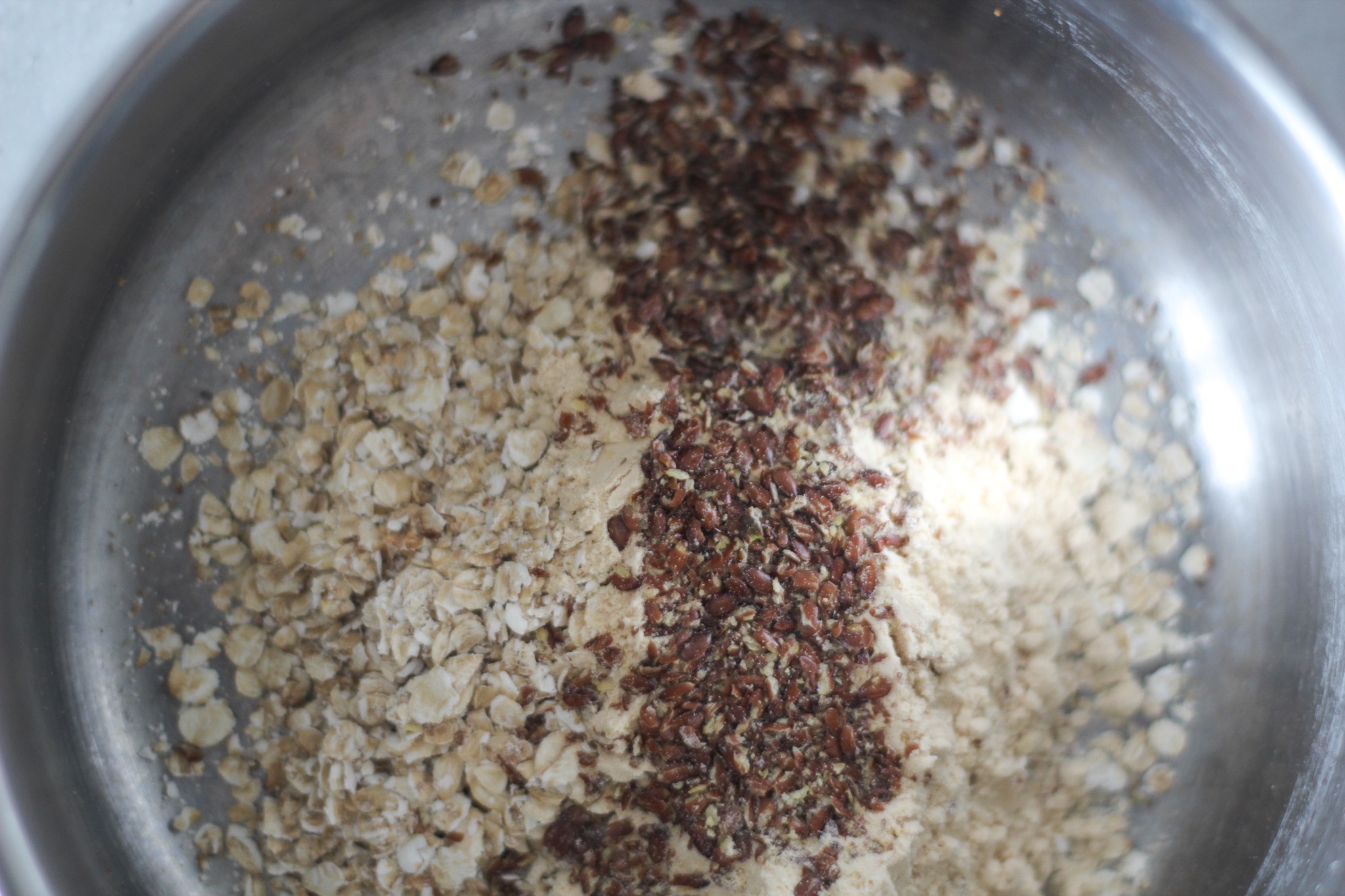 Havermout, lijnzaad en eiwitpoeder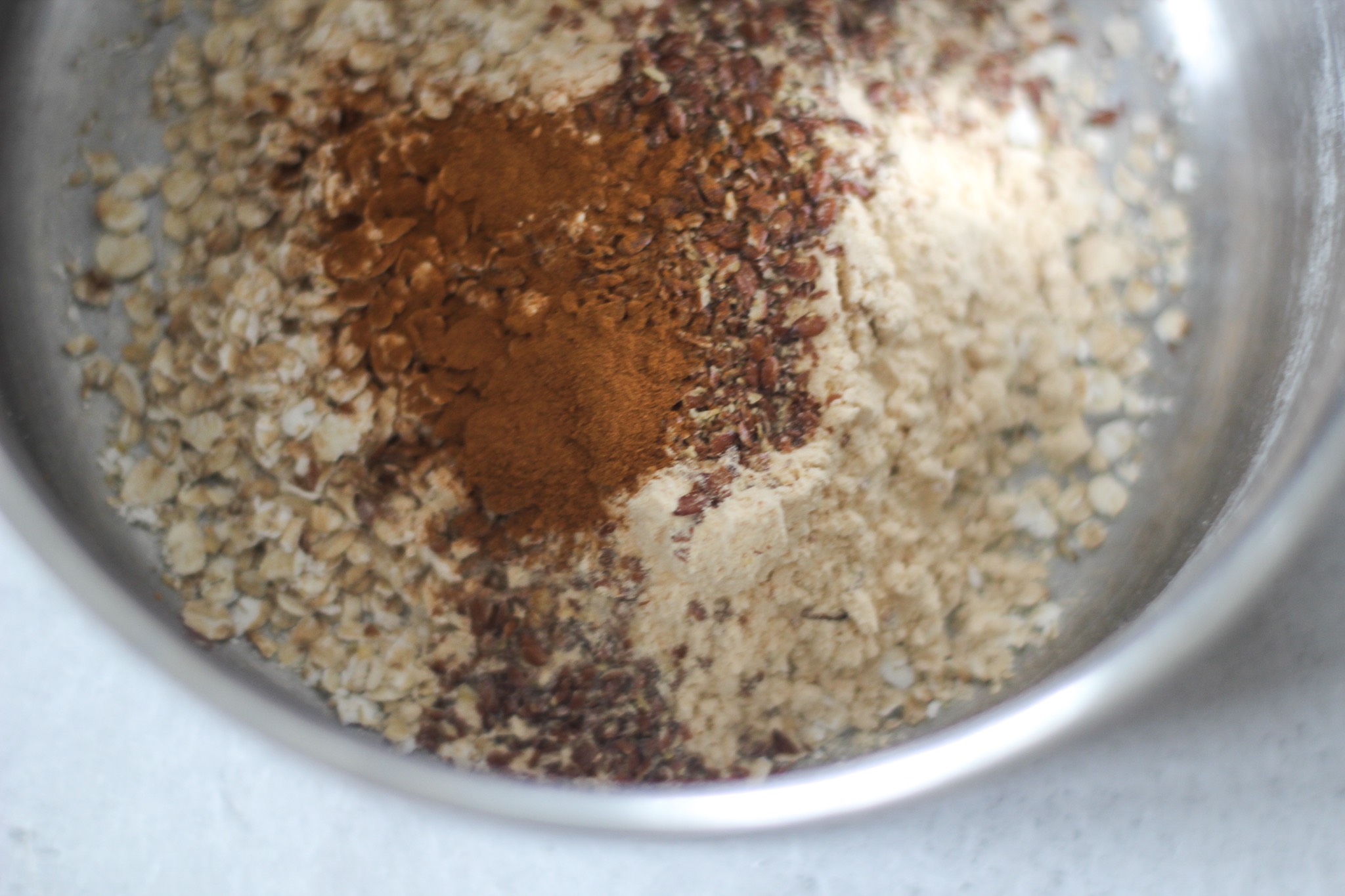 Beetje kaneel erbij. Dan met havermelk of water opwarmen tot een papje.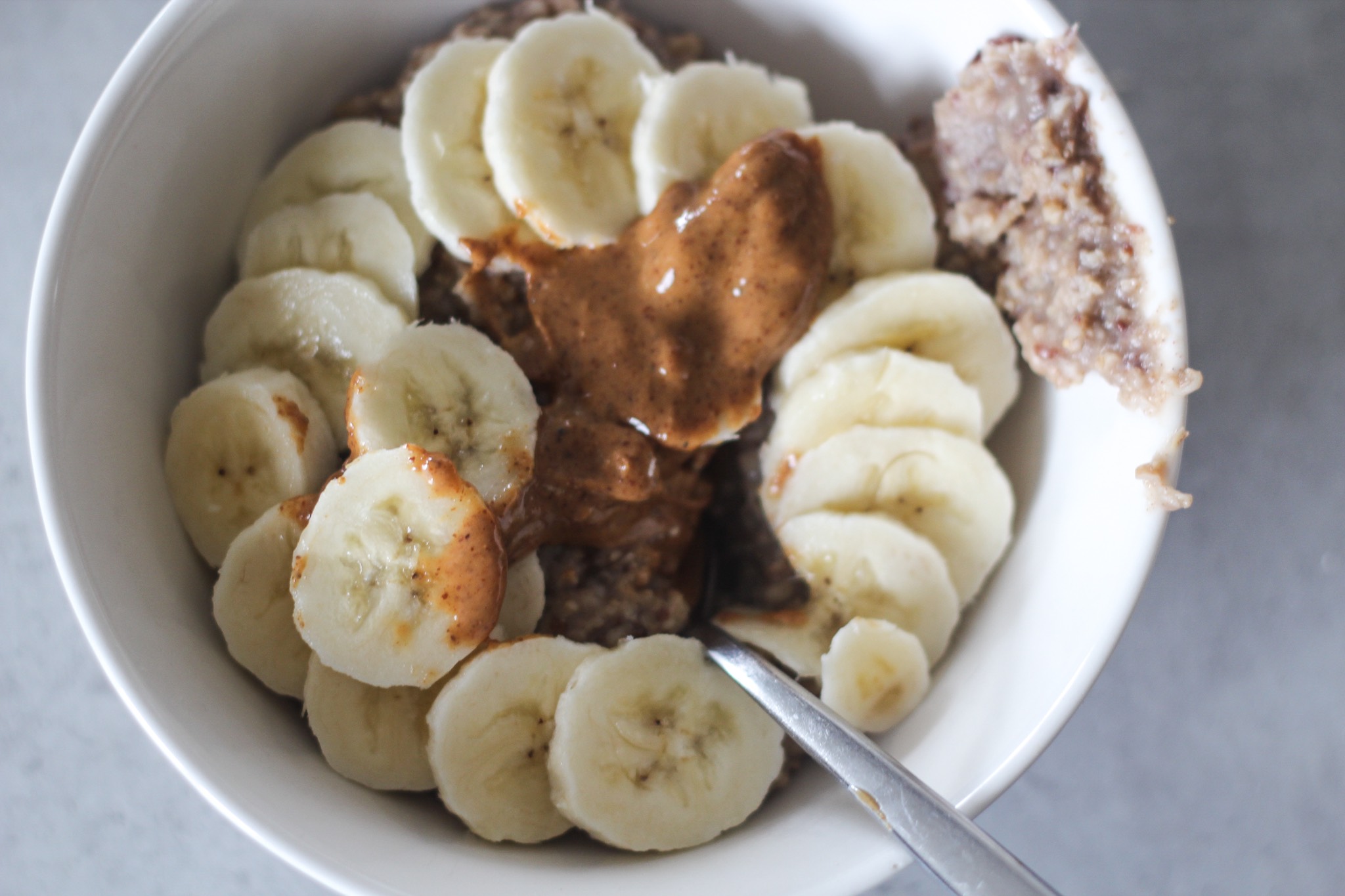 Banaan + pindakaas erbij en klaar!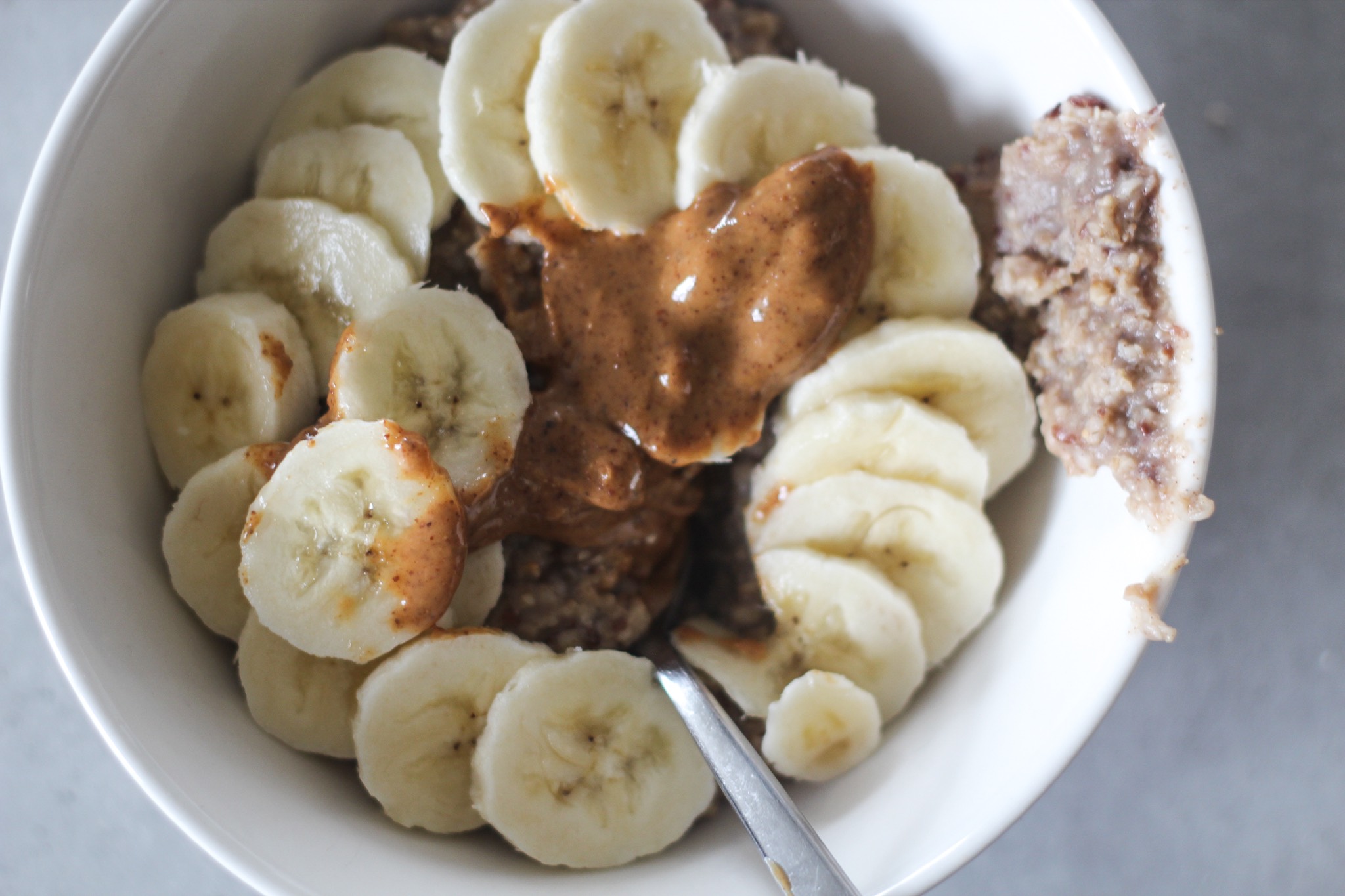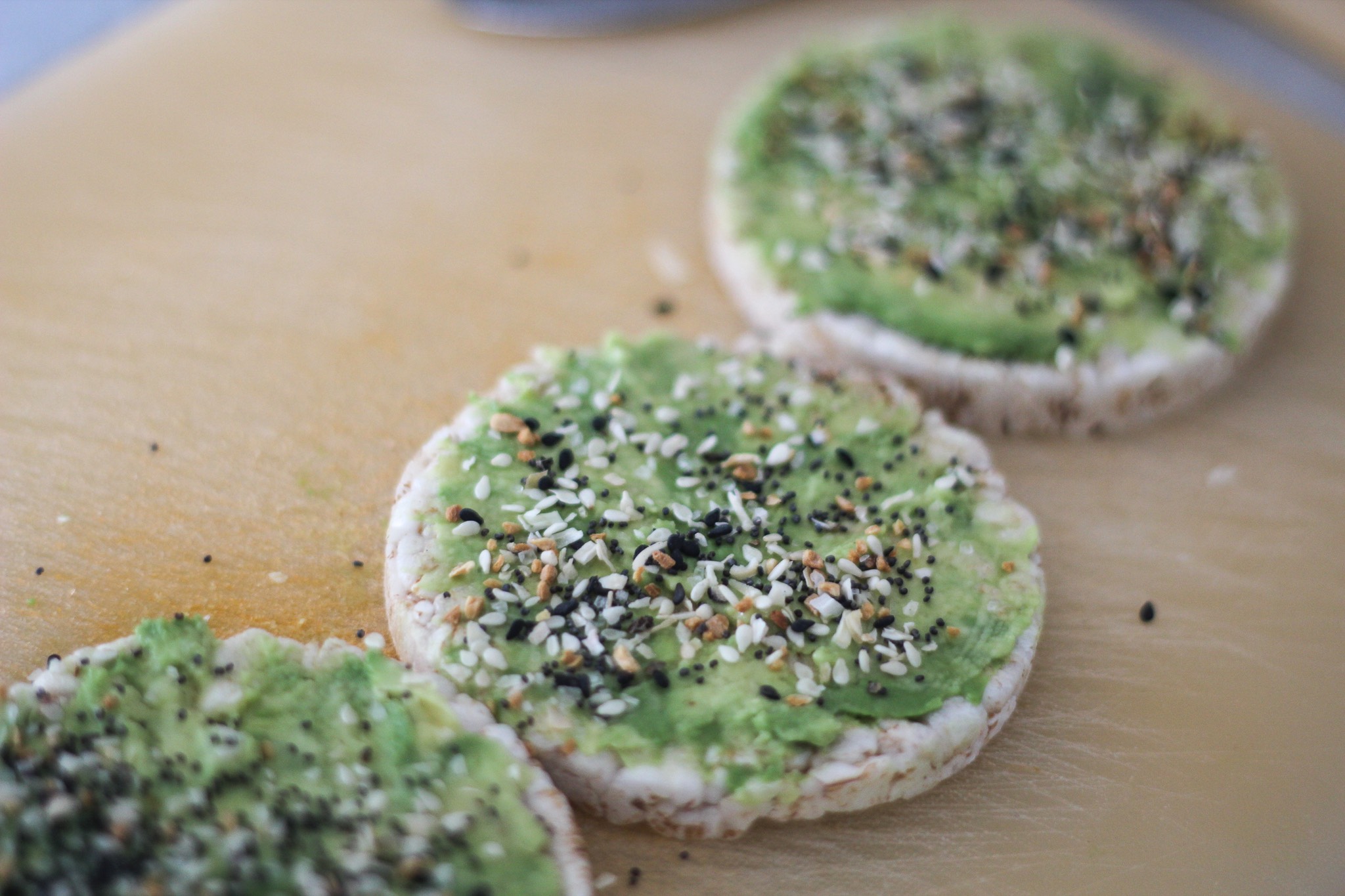 Rijstwafels met avocado en de "everything but the bagel" kruidenmix die ik in Amerika kocht. Hier zit in: maanzaad, sesamzaad, knoflookpoeder, peper en zout.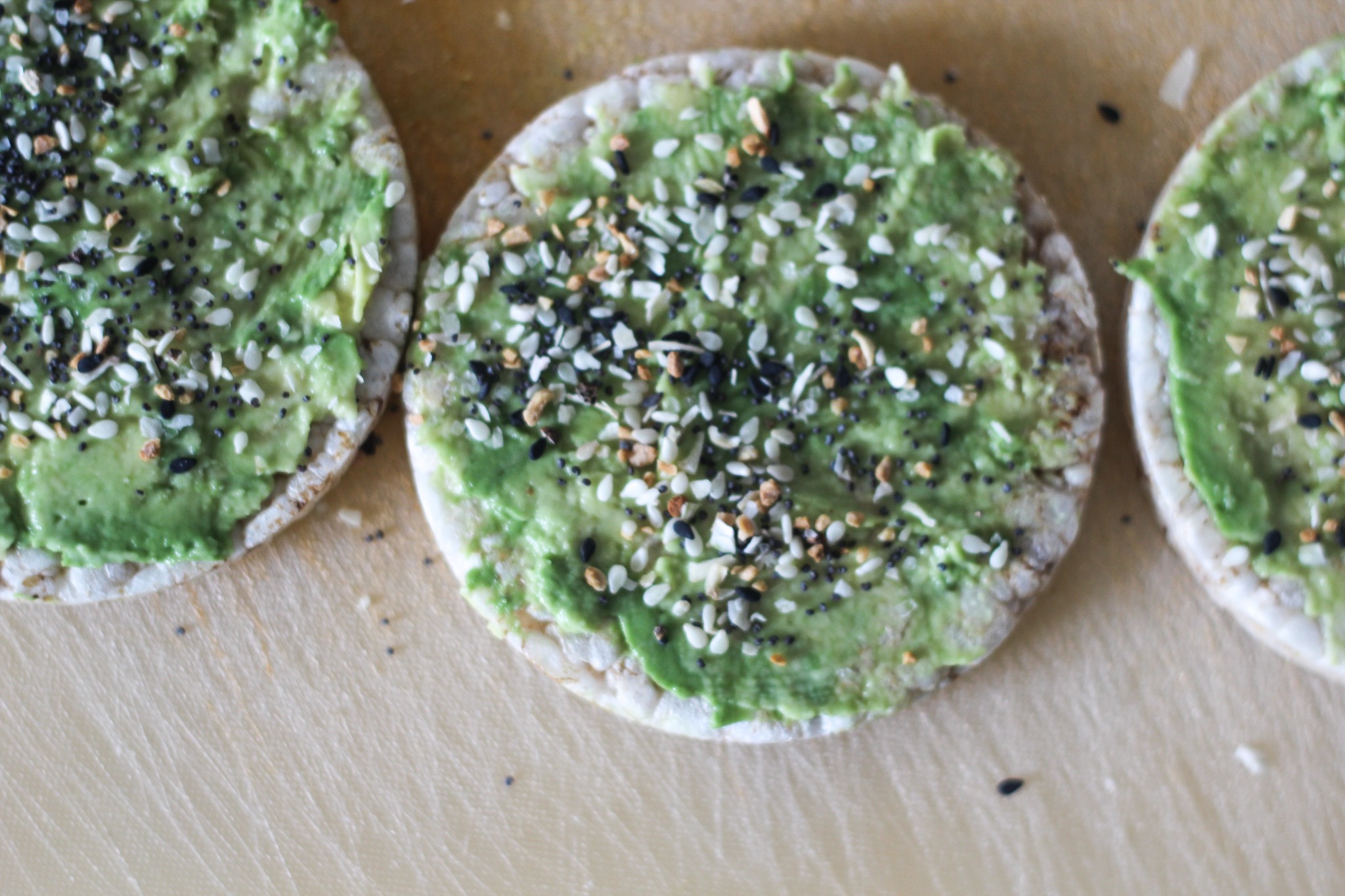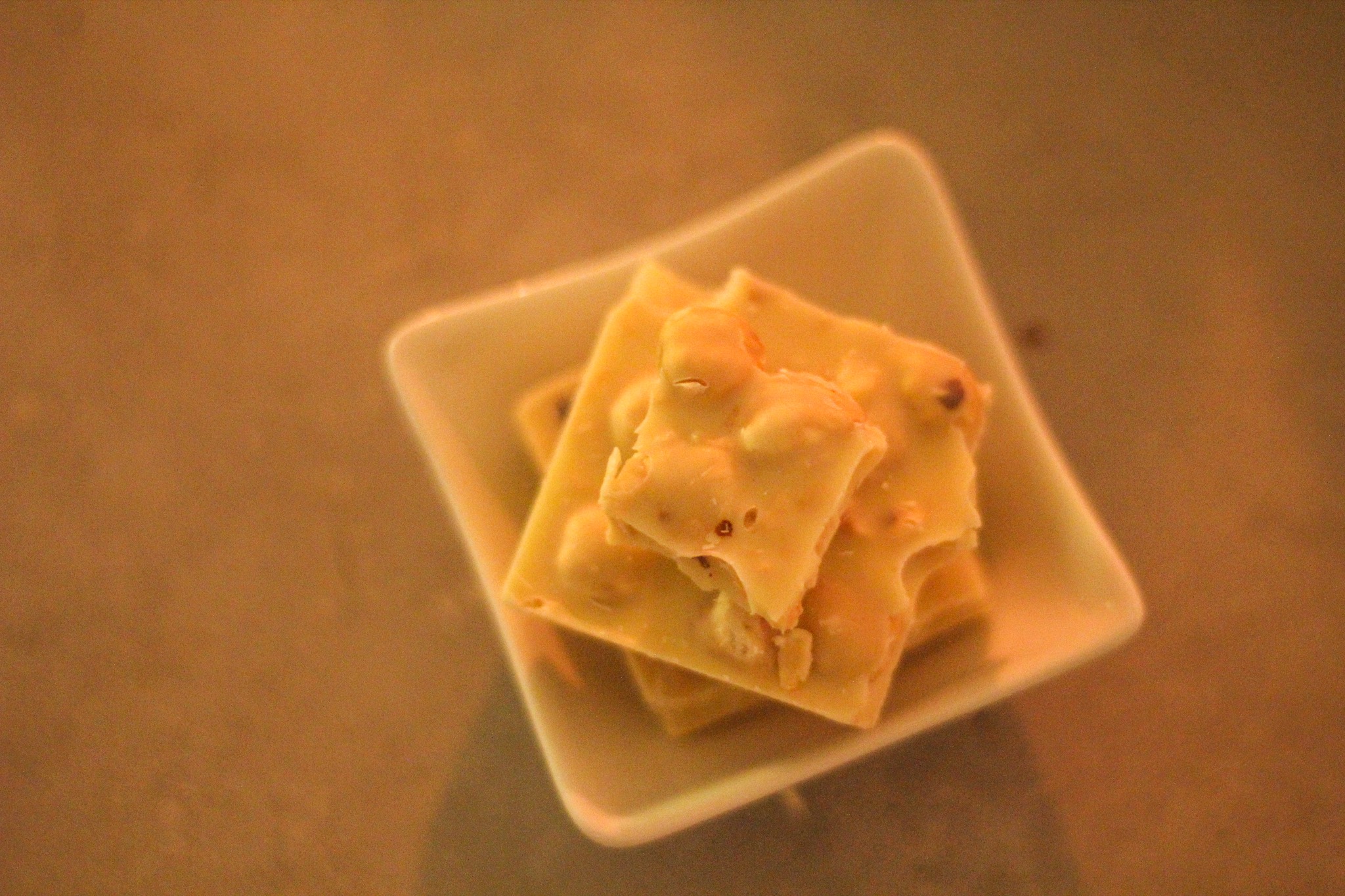 Witte chocolade met hazelnoten van Ritter Sport, hmm!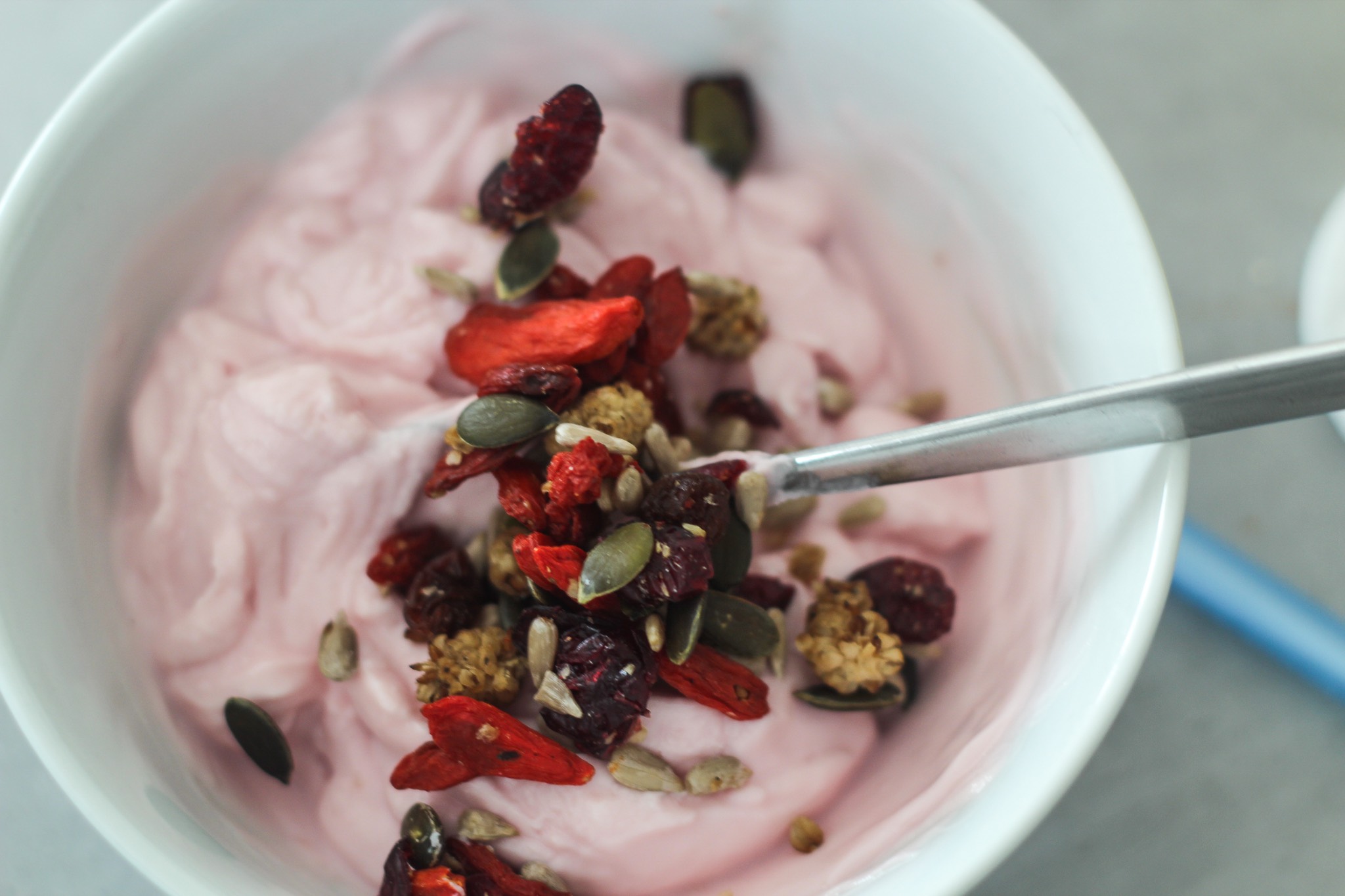 Aardbeien Skyr met pitten&zaden mix van de Lidl.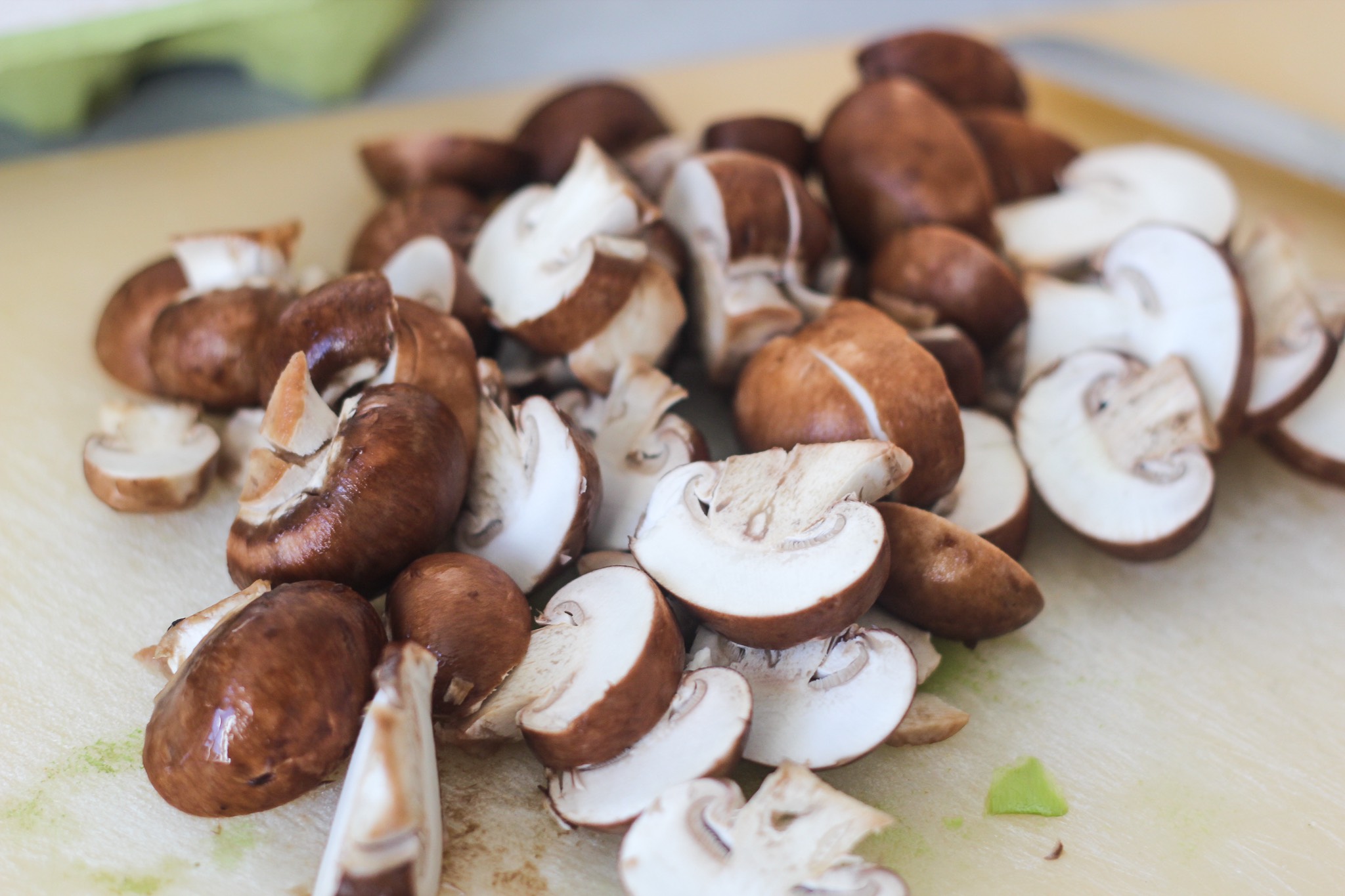 Kastanje champignons.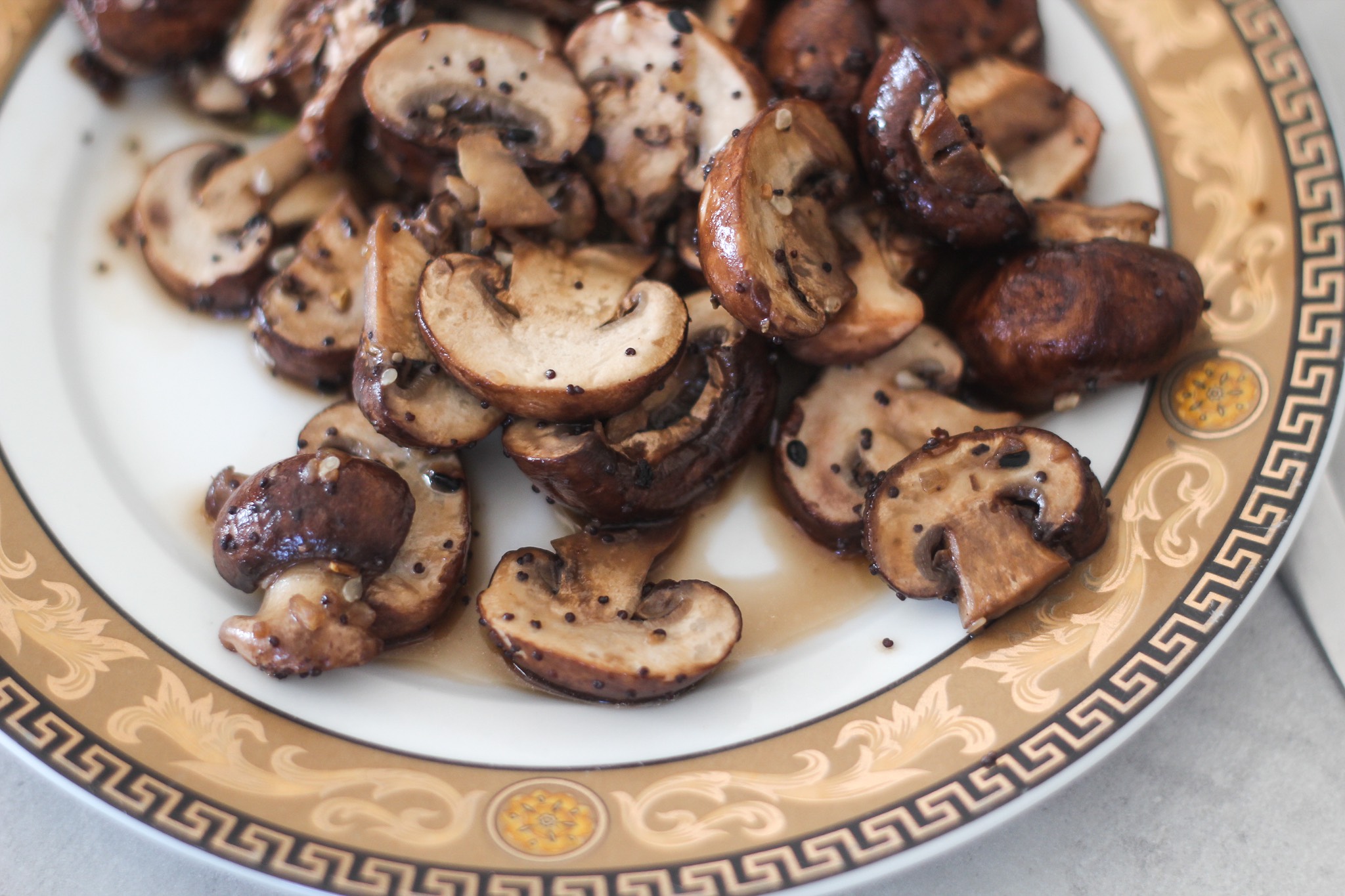 Gebakken met de 'everything but the bagel' kruiden.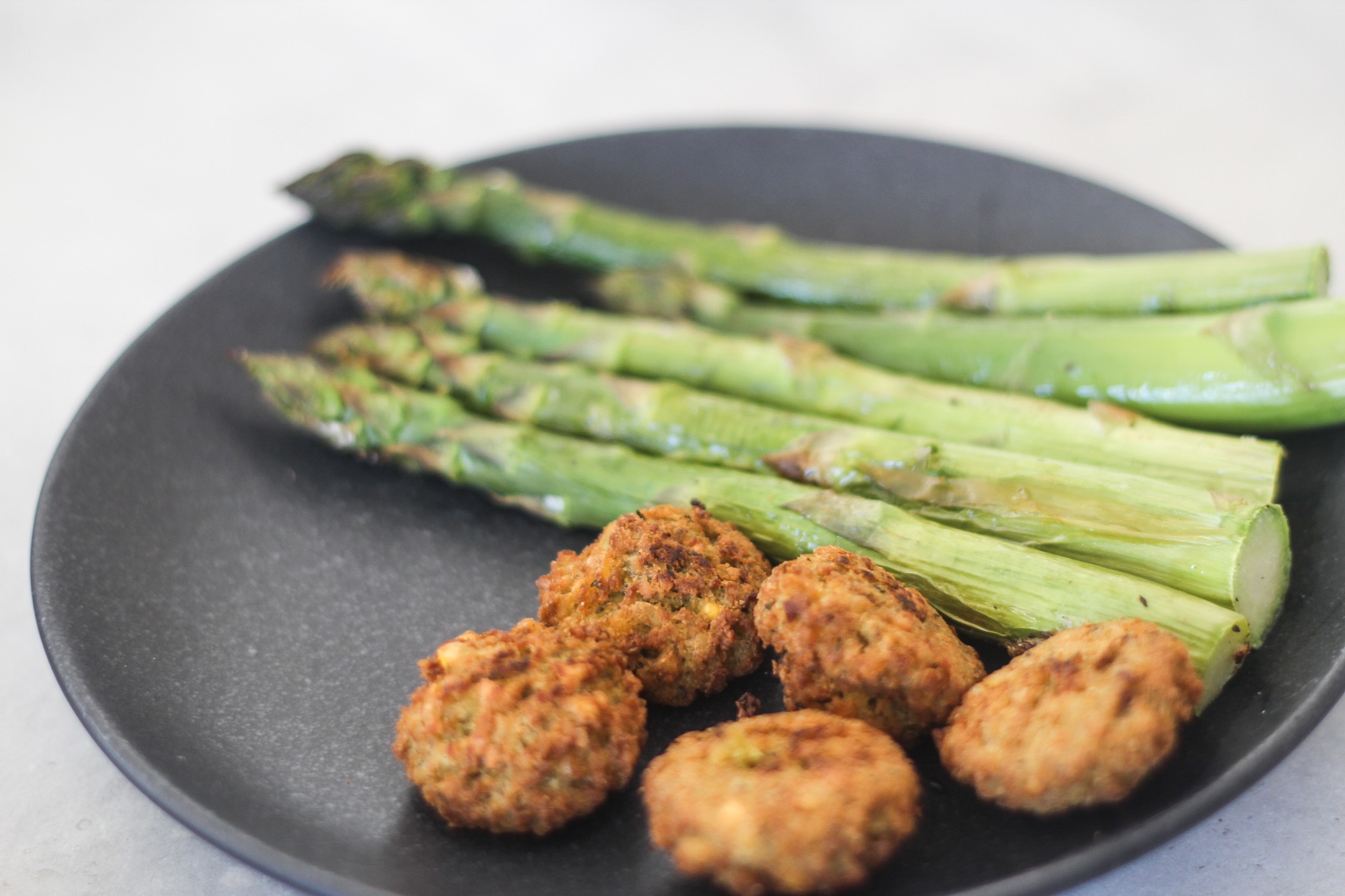 Asperges met falafel van de Lidl.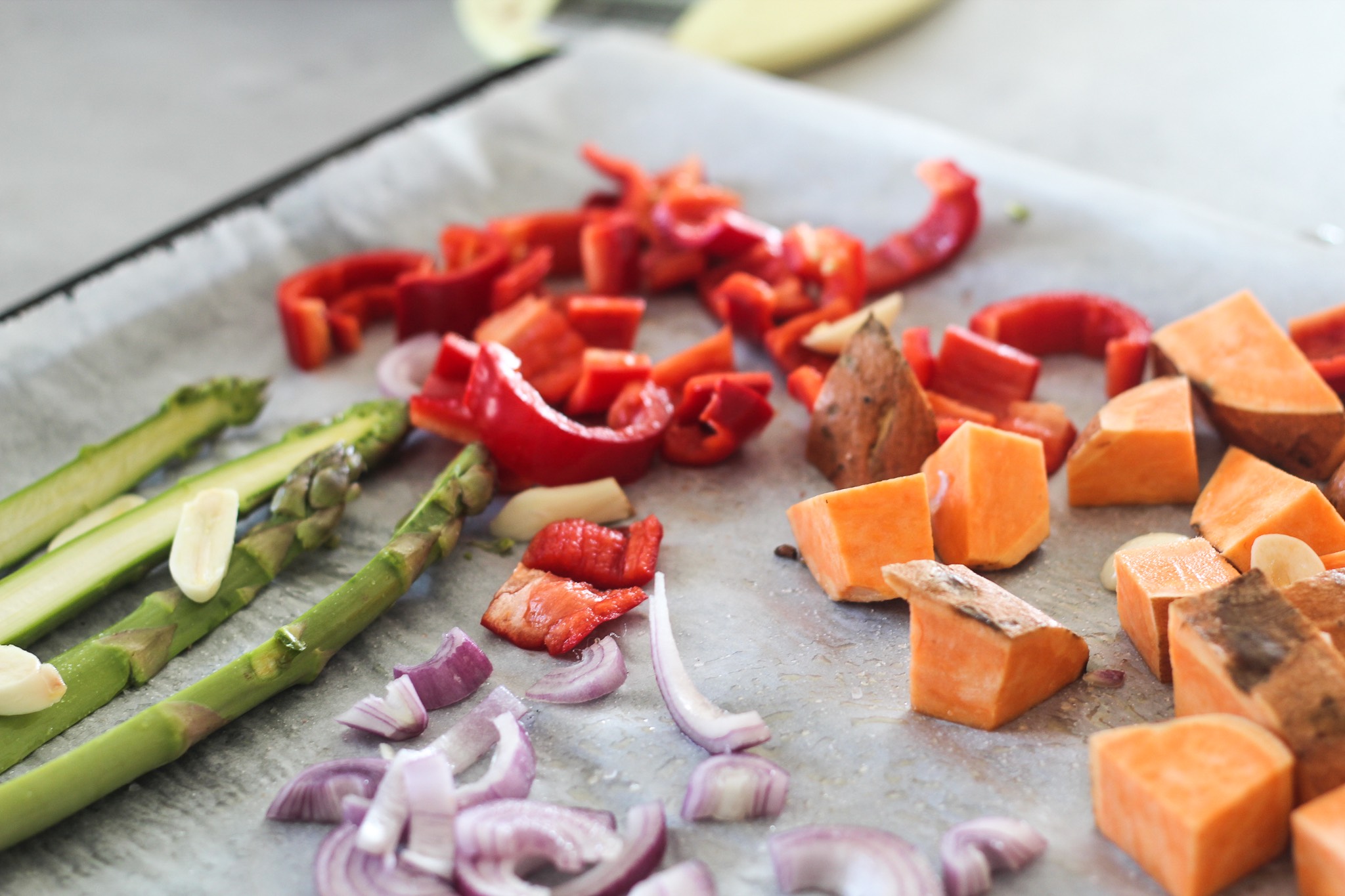 Paprika, ui, zoete aardappel, asperges en knoflook met wat olijfolie peper en zout de oven in!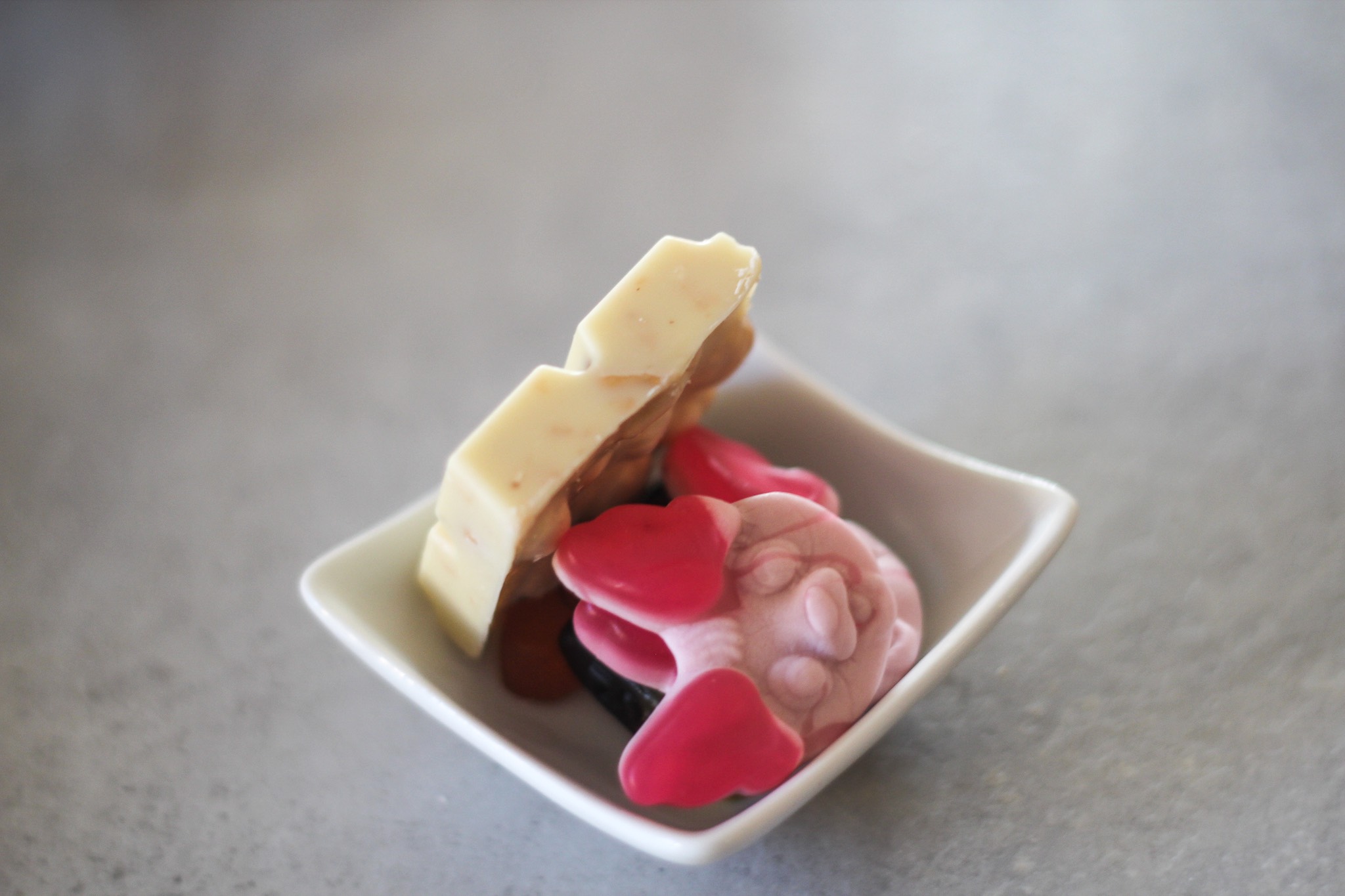 Snoep & chocolade. Jum.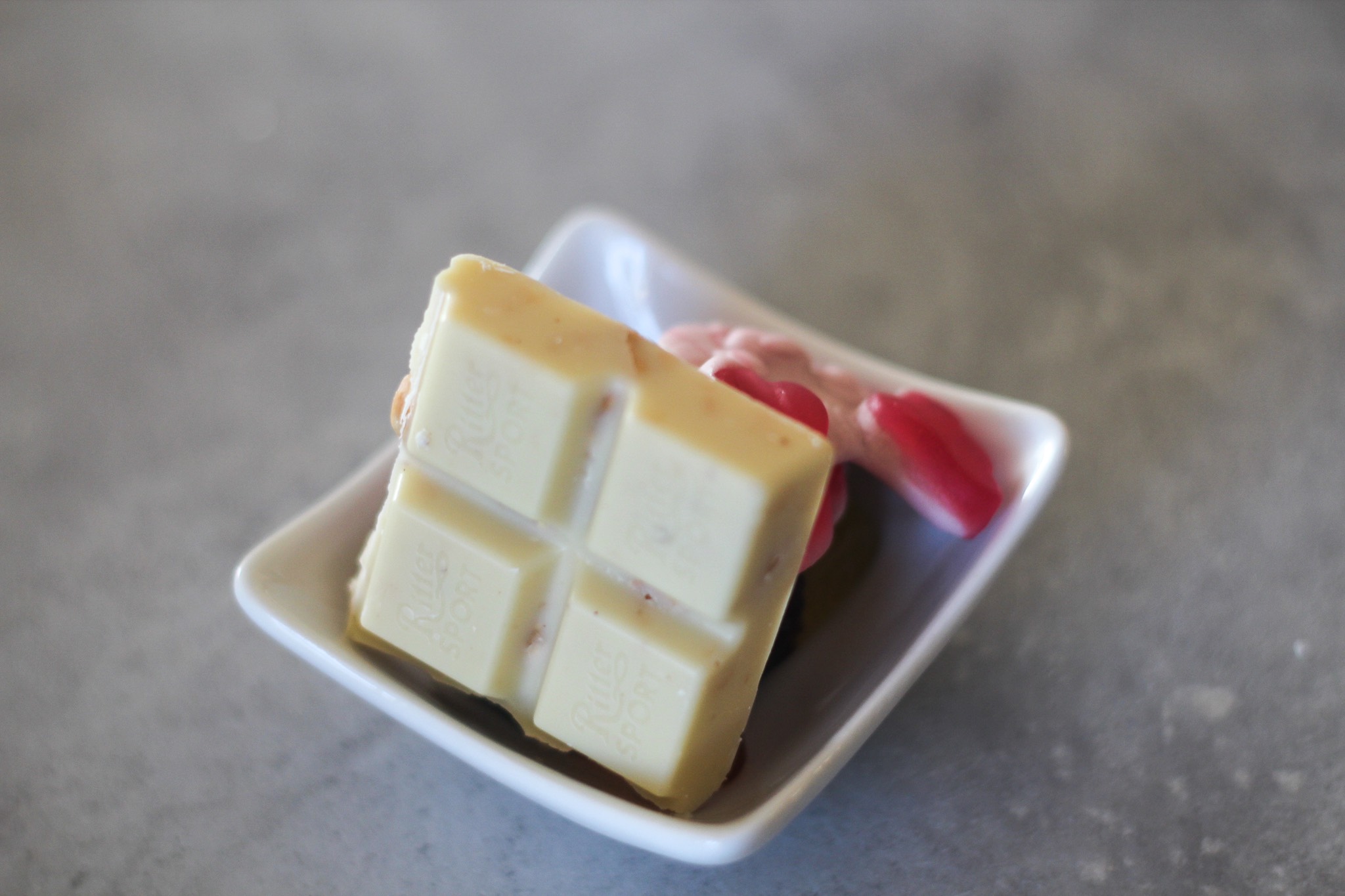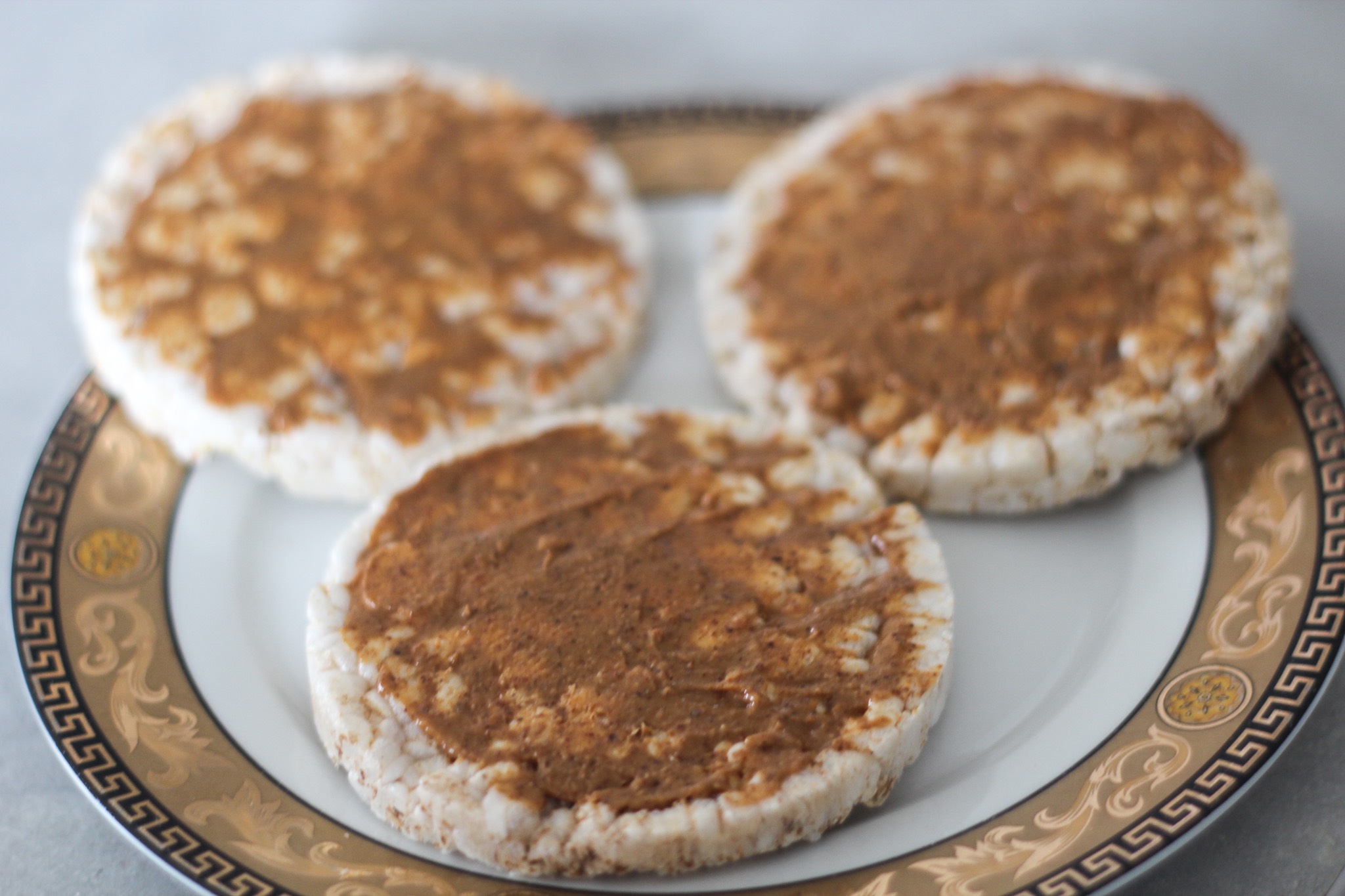 Daar zijn ze weer, de rijstwafels met pindakaas!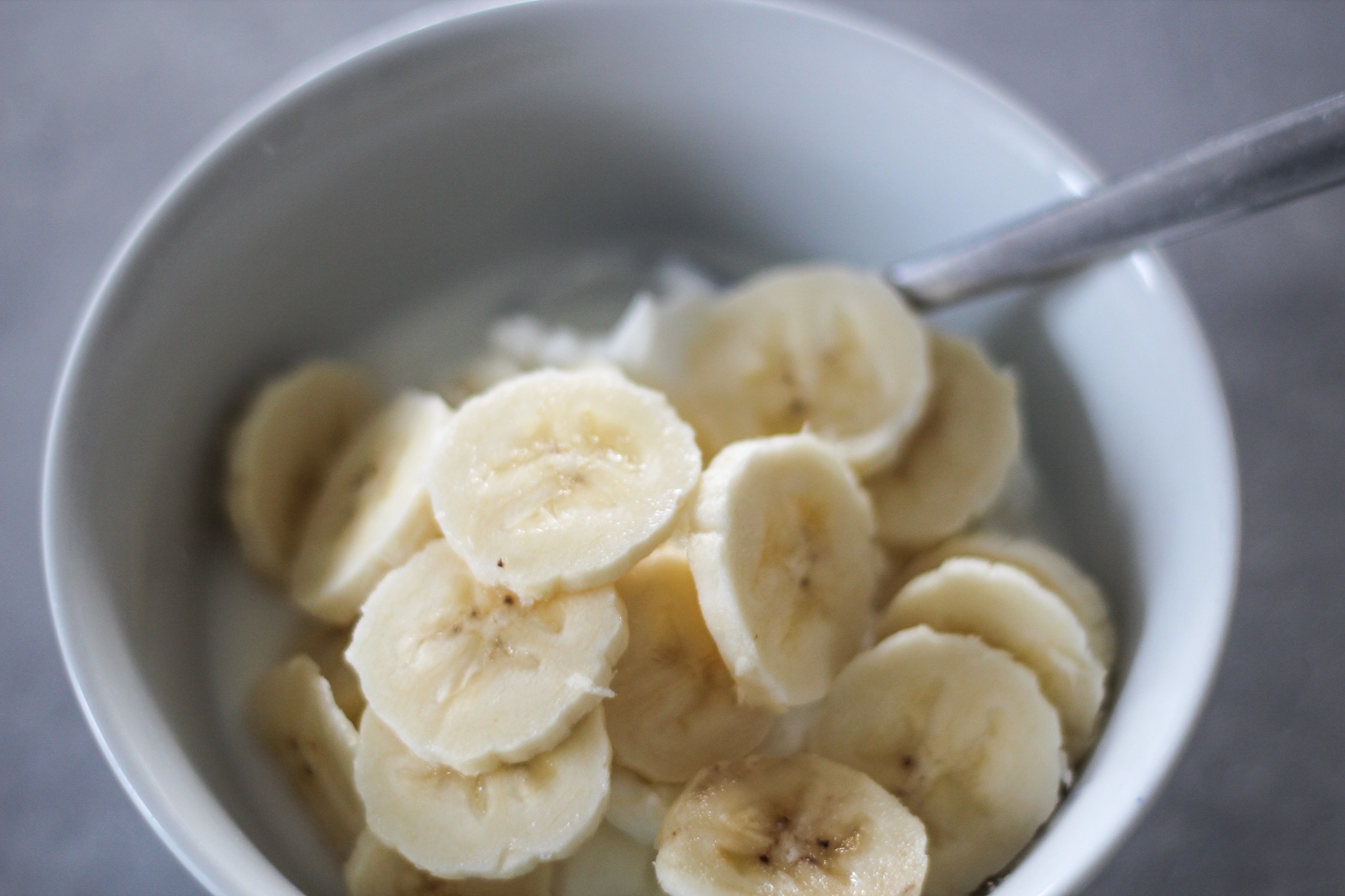 Yoghurt met banaan, simpel maar heerlijk.
Dat was het dan alweer voor dit voedingsdagboek! Ik ben heel benieuwd:
Heb jij maaltijden of combinaties die jou een nostalgisch gevoel geven? Zoals een beschuitje of broodje kaas bij mij? Ik ben heel benieuwd!