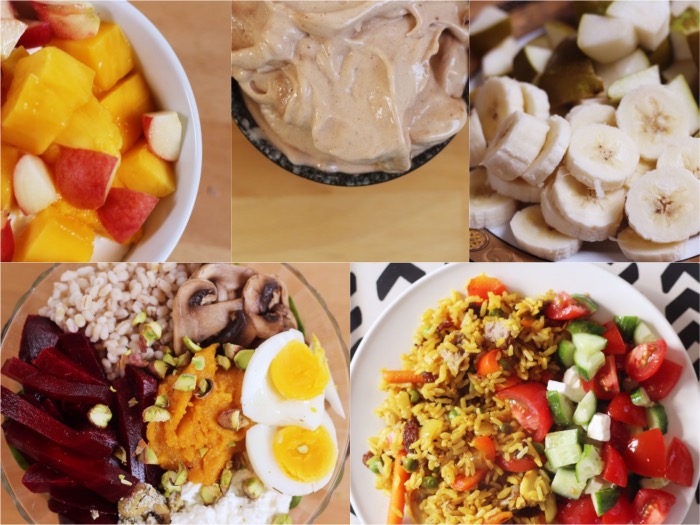 Ben je klaar voor een nieuw voedingsdagboek? Echt weer vol groente en fruit. 🙂 I love it.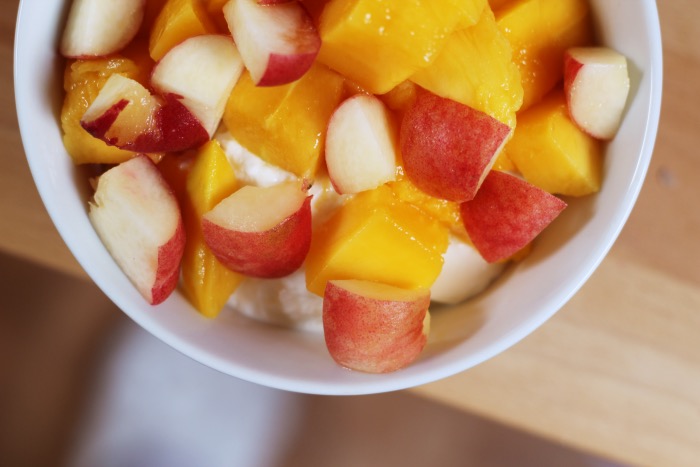 Kwark met mango en wilde perzik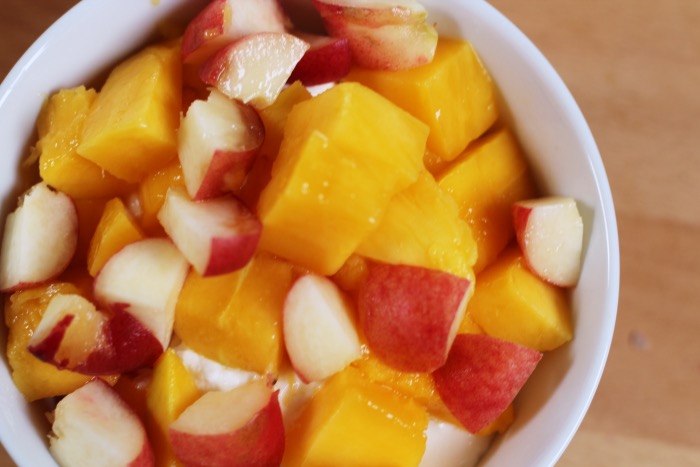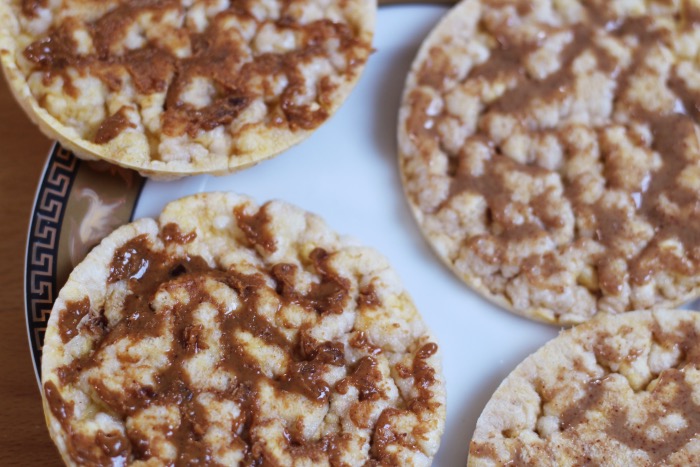 Maïswafels met pindakaas en cashewpasta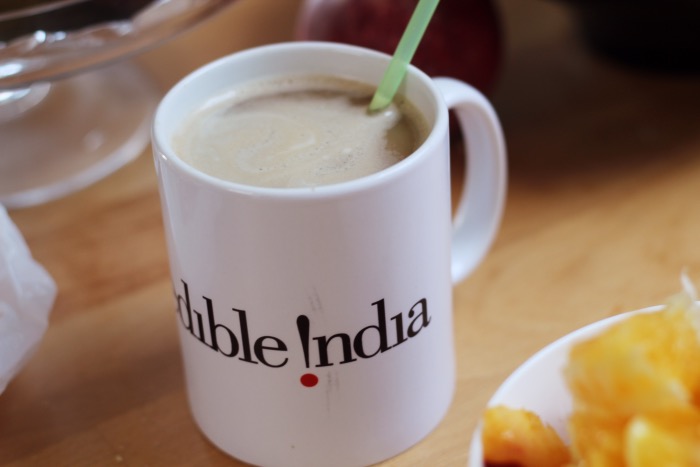 Koffie in mijn "Incredible India" mok 🙂 Met sojamelk erdoor + een rietje.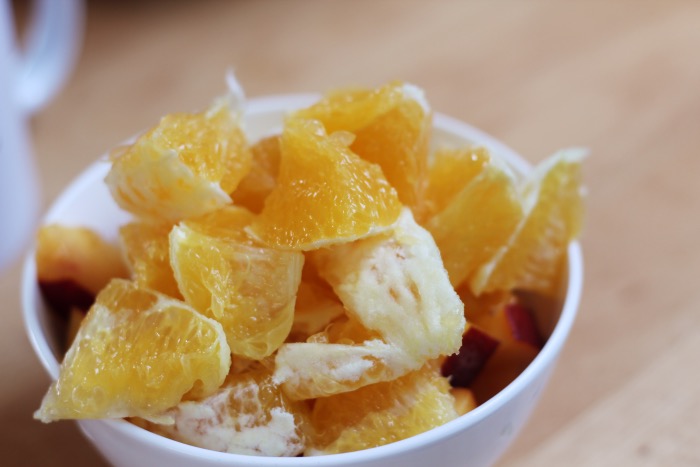 Bakje fruit, nectarine en sinaasappel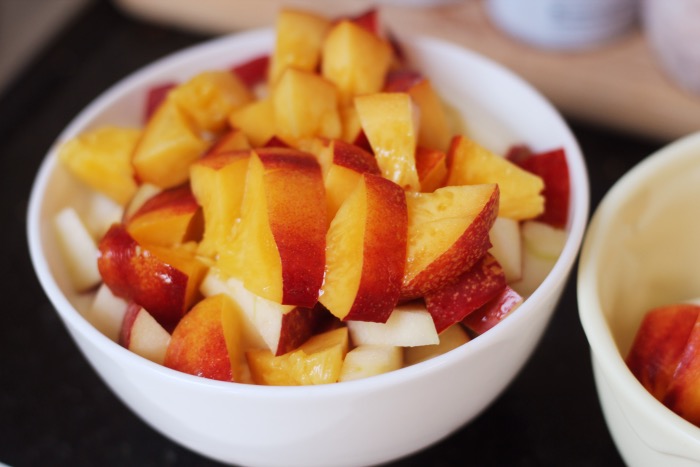 Nog meer fruit; appel en nectarine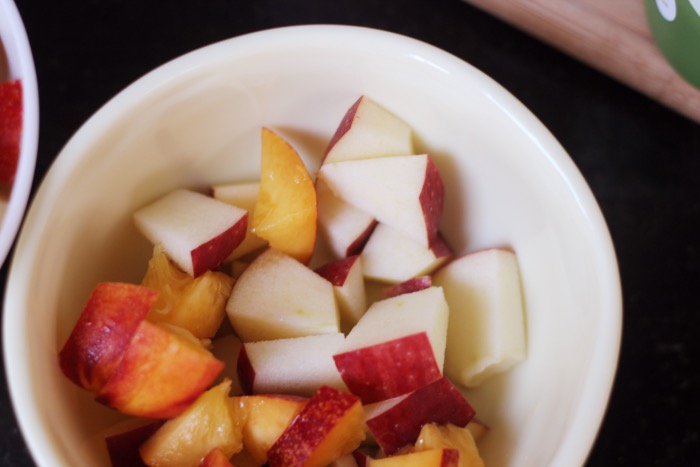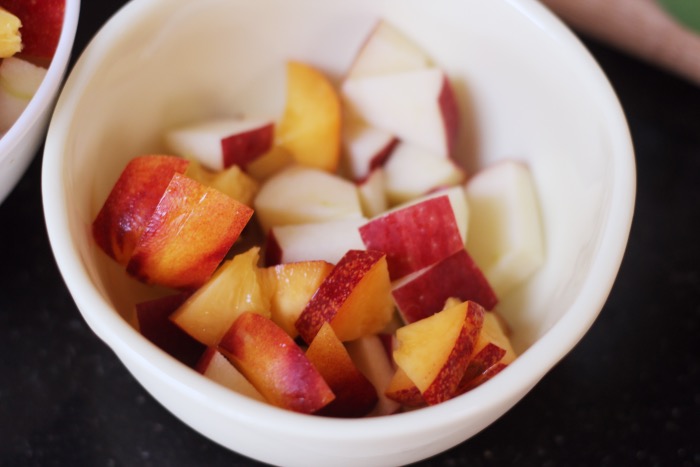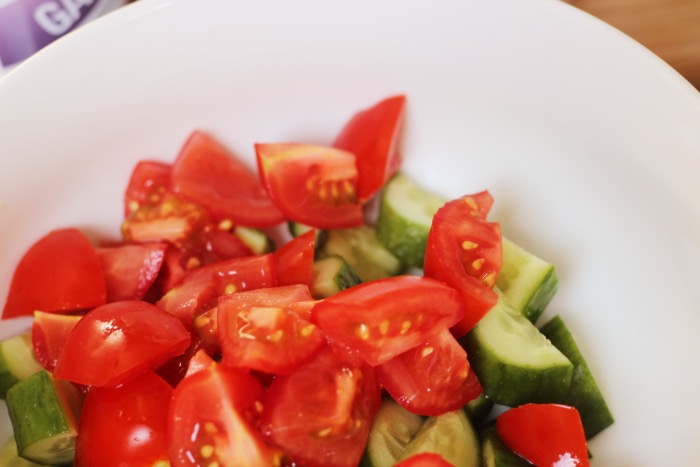 Salade in the making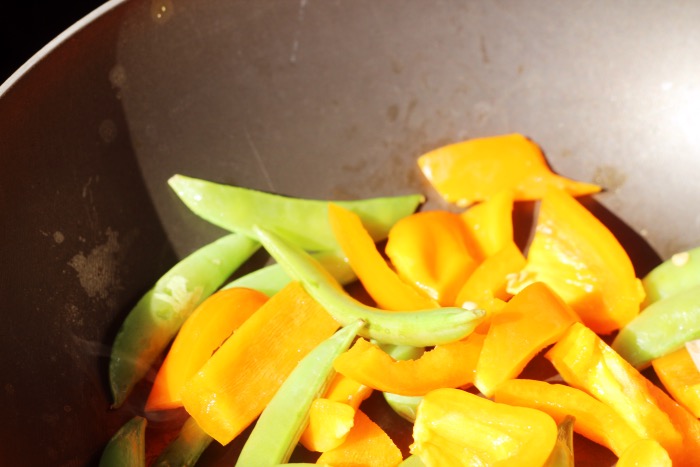 Overgebleven groentes wokken: sugar snaps en gele paprika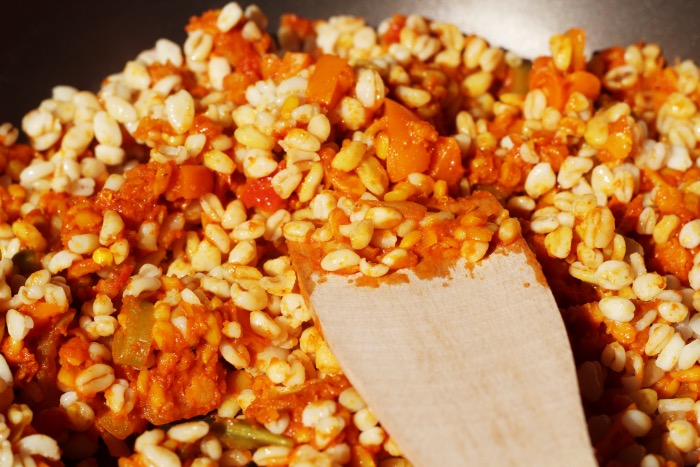 Hier warm ik nog wat op van de dag ervoor, dit was een probeersel recept wat waarschijnlijk nog online komt!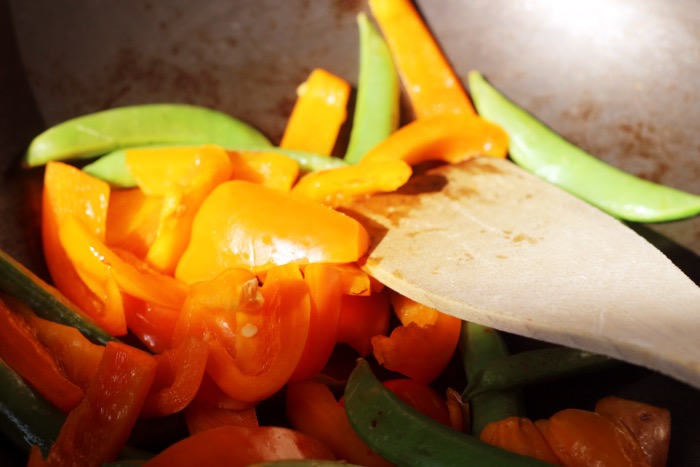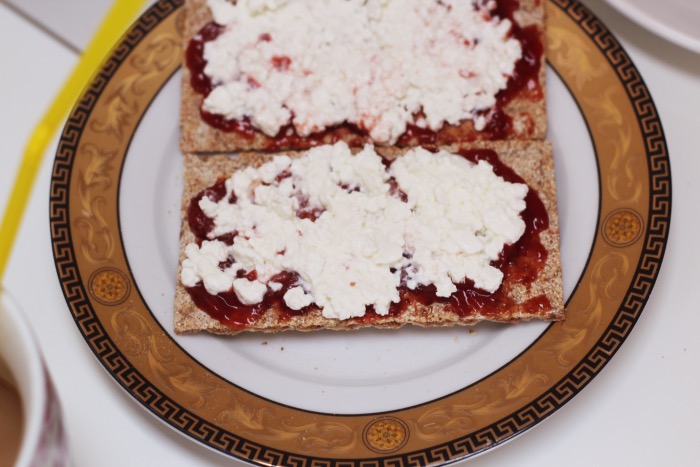 Crackers met jam en hüttenkäse, top combinatie 🙂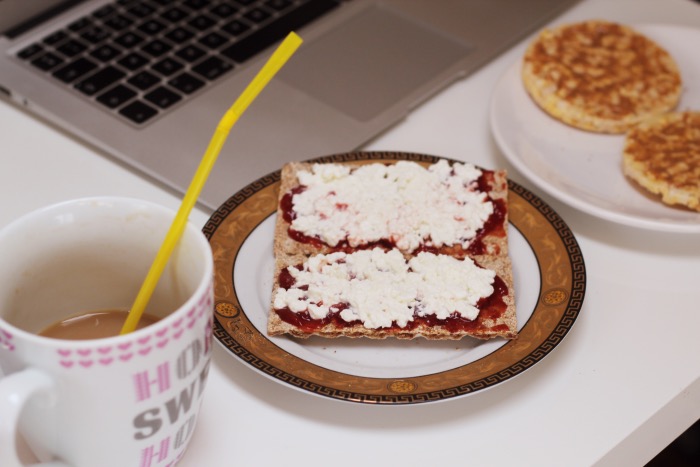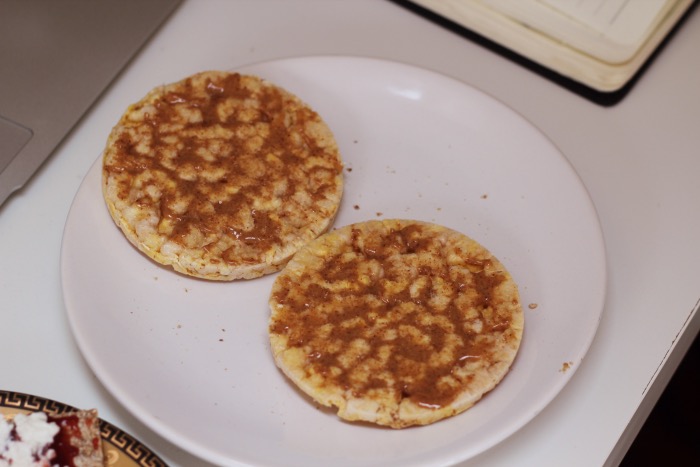 Me maïswafels + pindakaas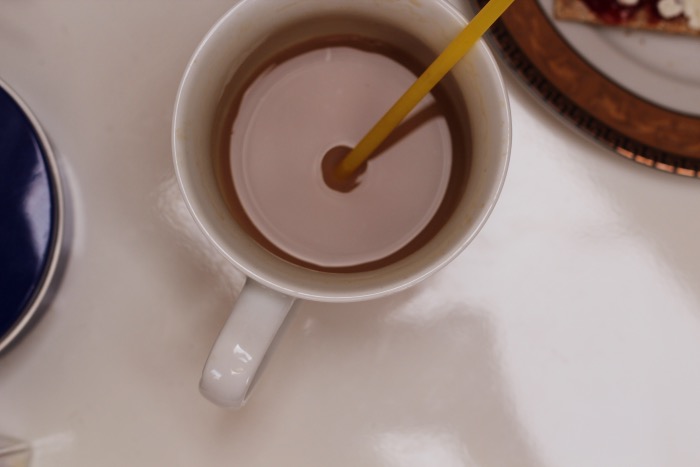 En deze keer thee, ja, ook met een rietje. Doe ik niet altijd hoor.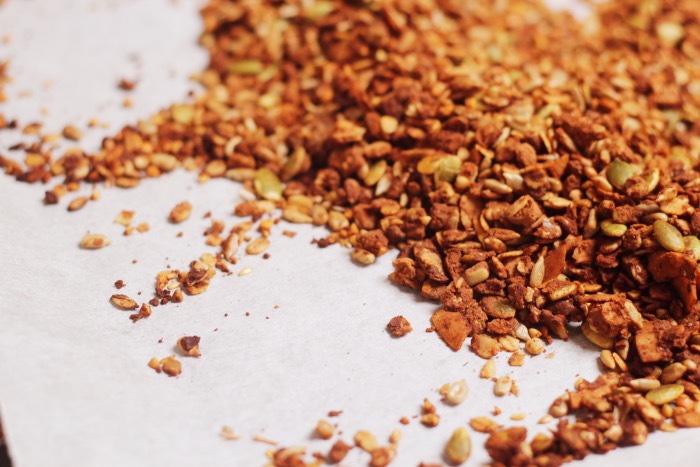 Ik had een zak muesli/cruesli dat zacht geworden was, dus ik heb het even opnieuw de oven in gedaan om hem weer knapperig te krijgen.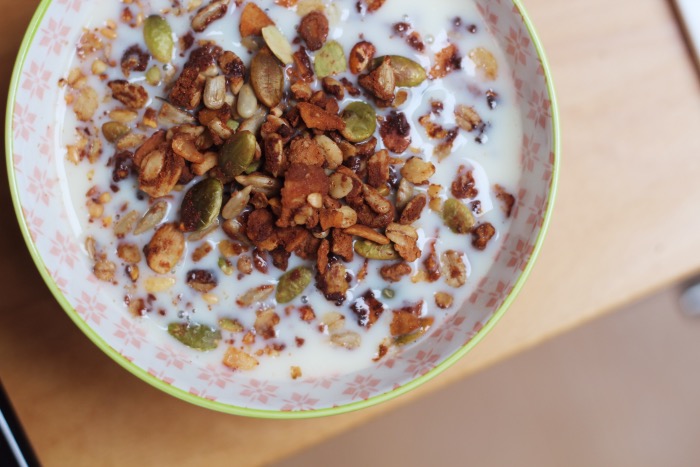 Havermout + sojamelk + muesli/cruesli, jumm 🙂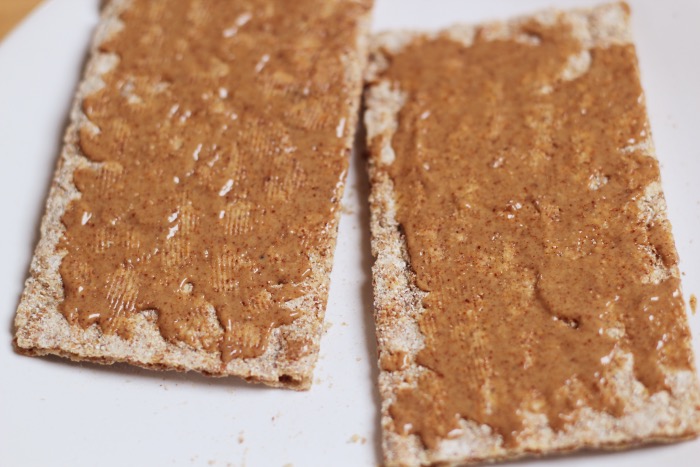 Crackers met pindakaas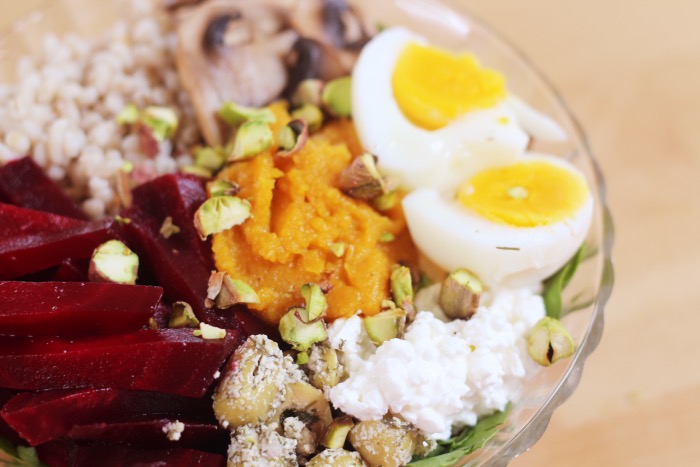 Salade bowl met van alles en nog wat. Van parelgort tot sla tot olijven tot hüttenkäse tot een gekookt ei tot bietjes tot pompoenspread tot pistache noten. Zo.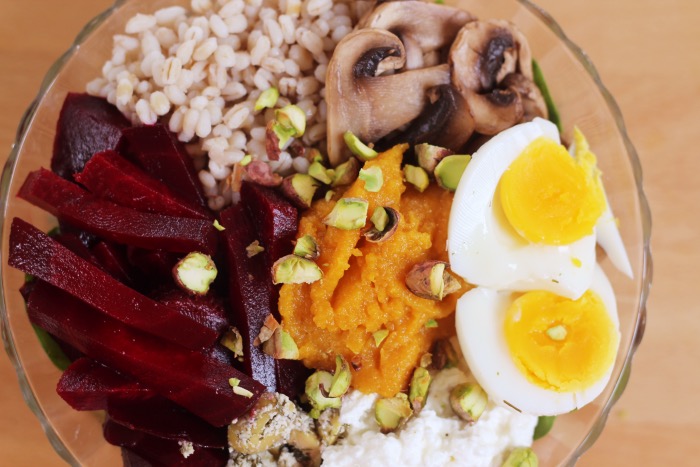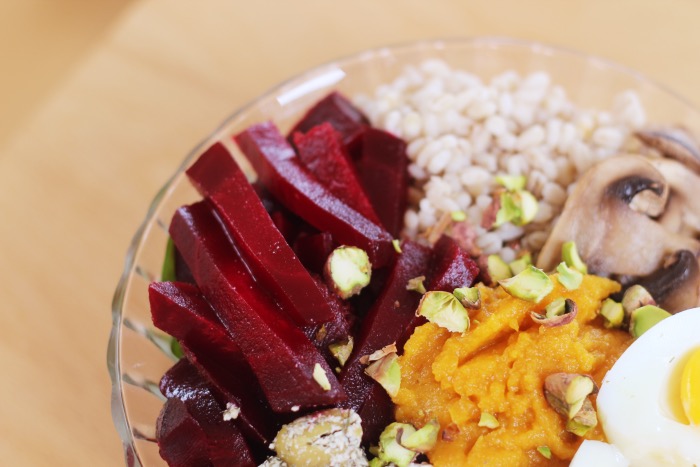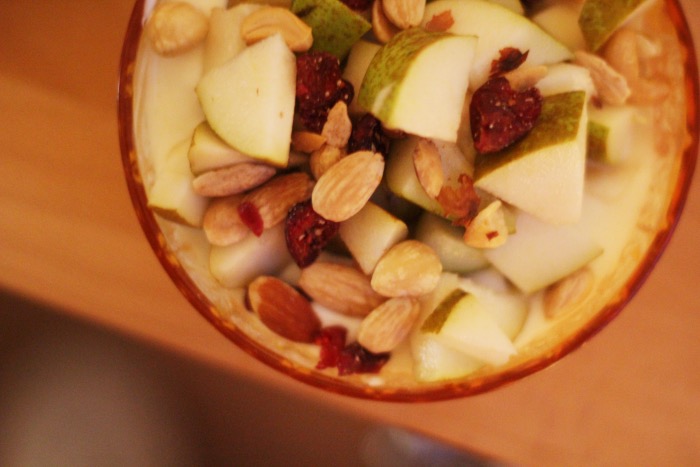 Kwark met peer + noten en cranberry's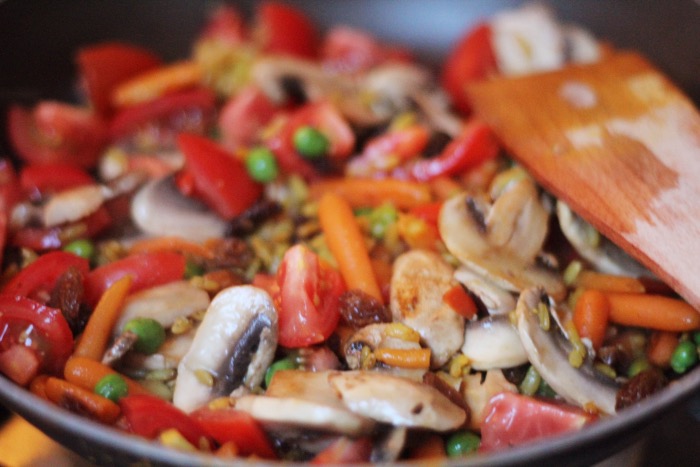 Champignons, cherry  tomaten, doperwten, wortels, zilvervliesrijst en rozijnen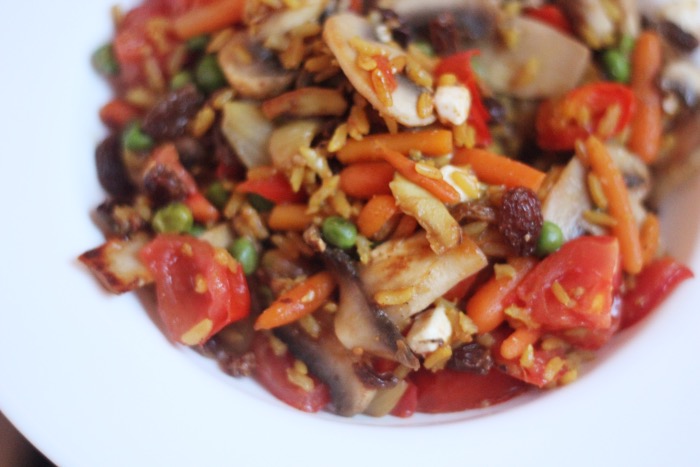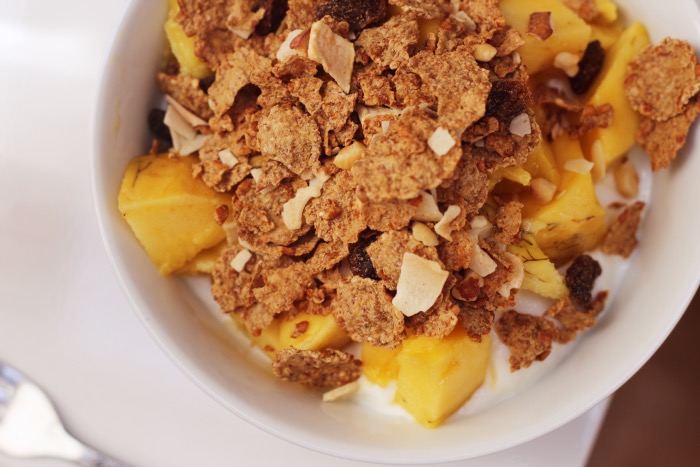 Kwark met mango en volkoren cornflakes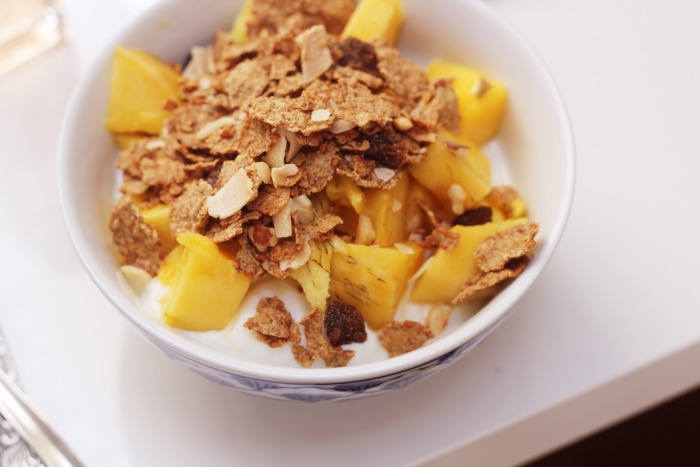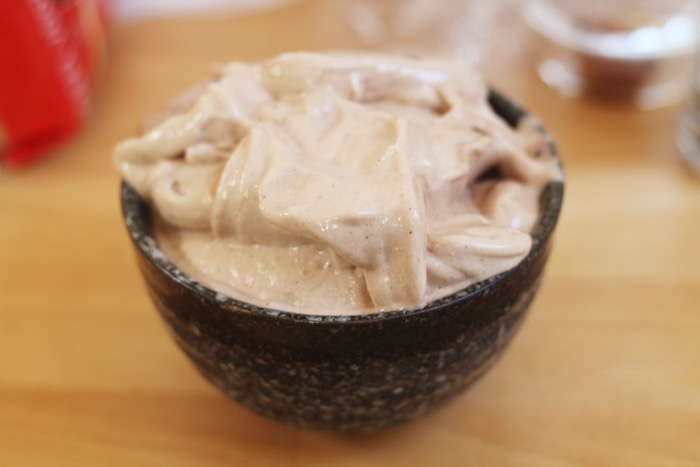 BANANENIJS! Met eiwitpoeder.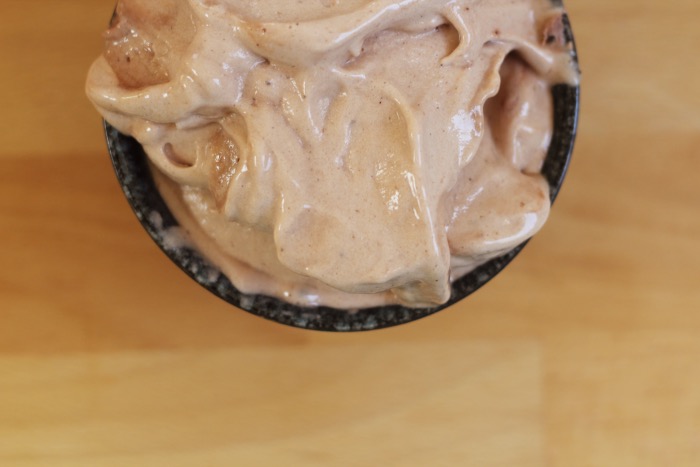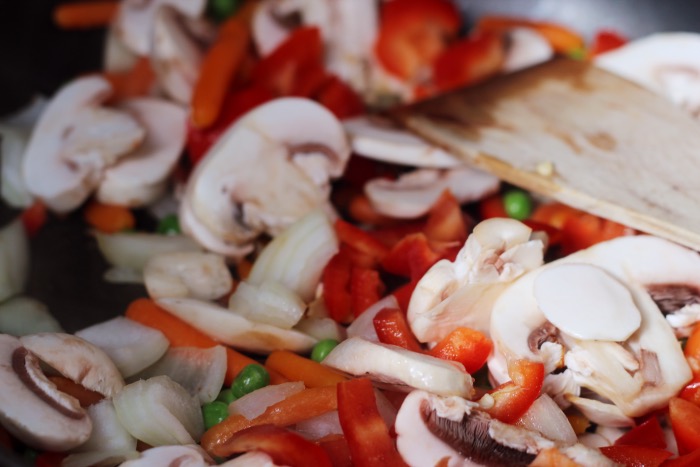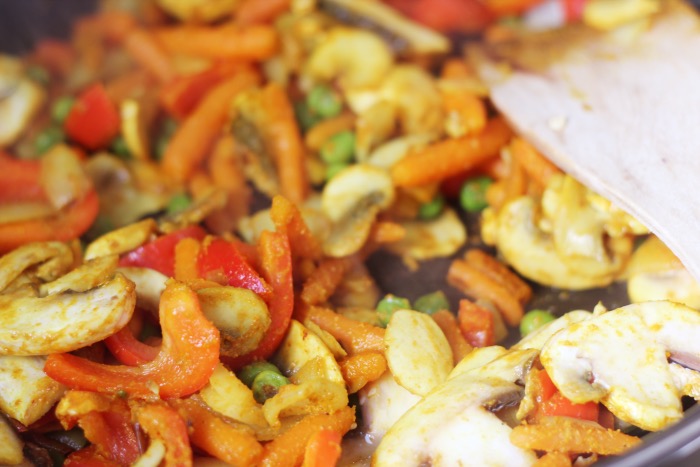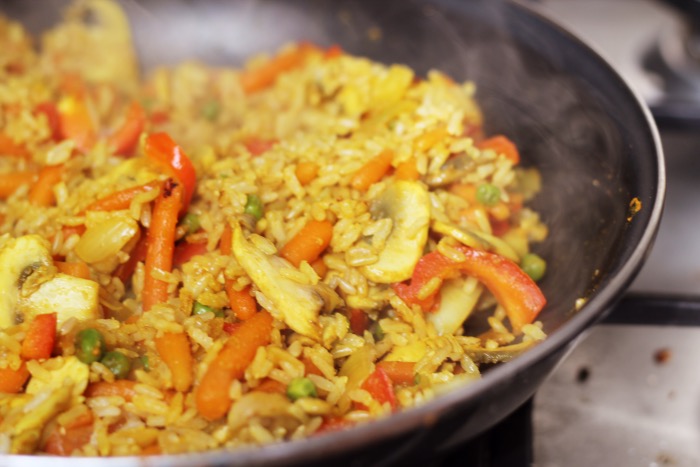 Van alles bij elkaar gedaan, met veel kerrie.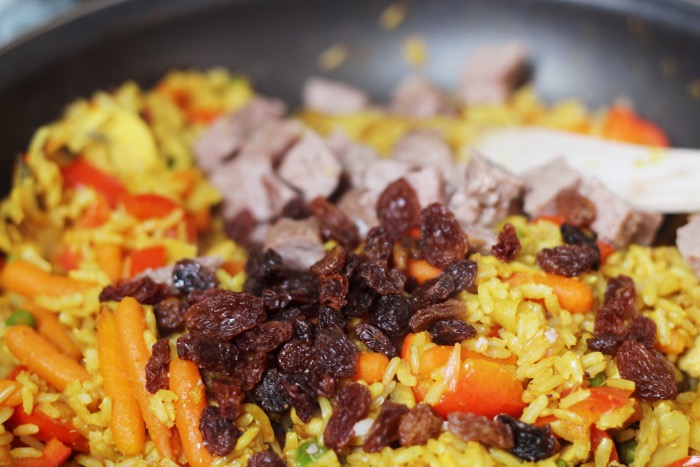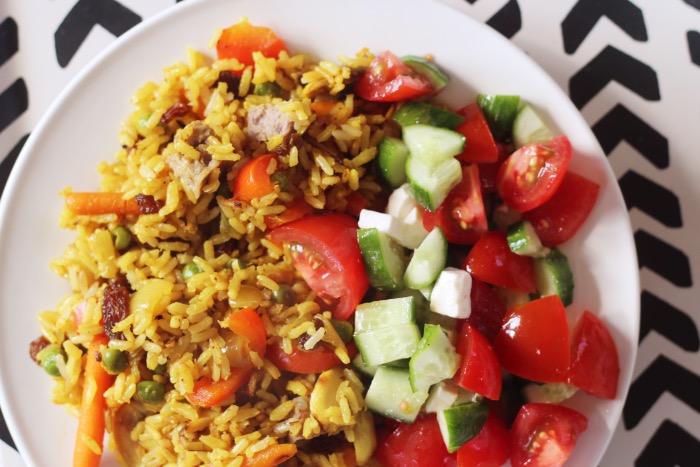 Met een simpele salade ernaast van tomaat, komkommer en feta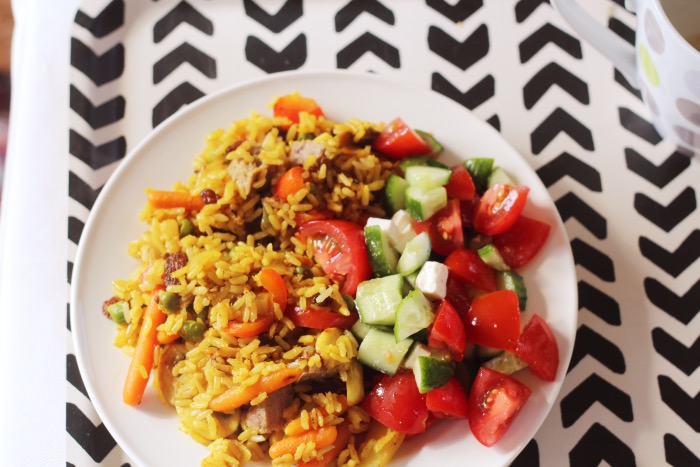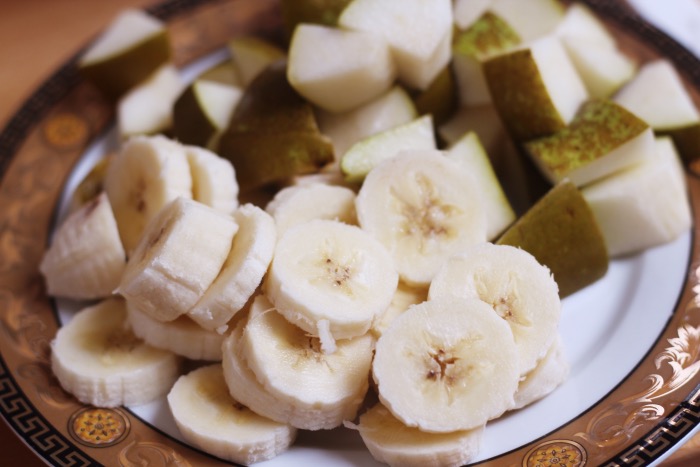 Banaan en peer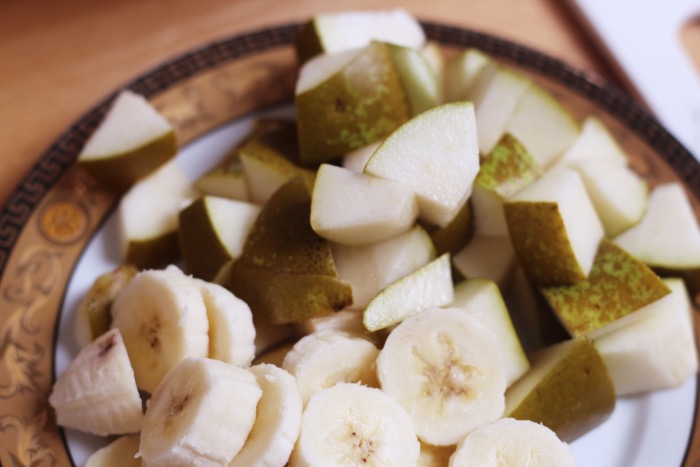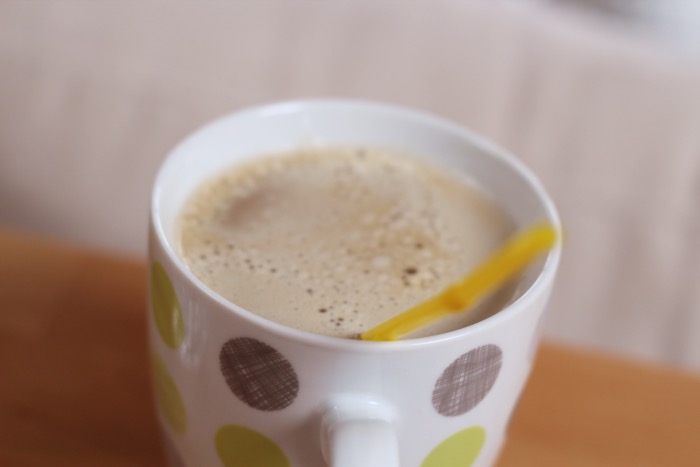 Koffie met sojamelk en een rietje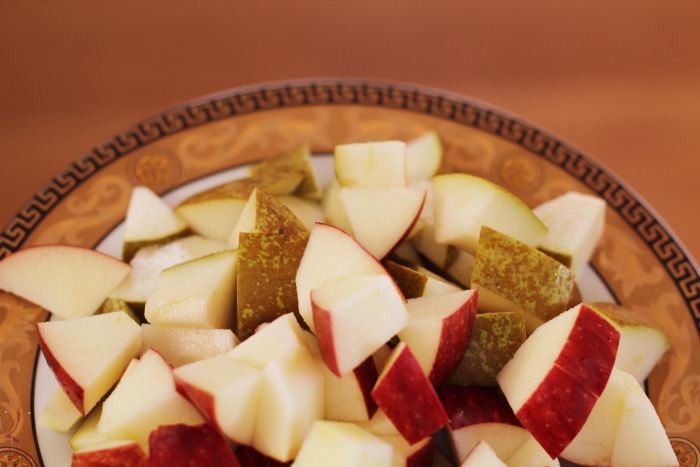 Appeltje en een peertje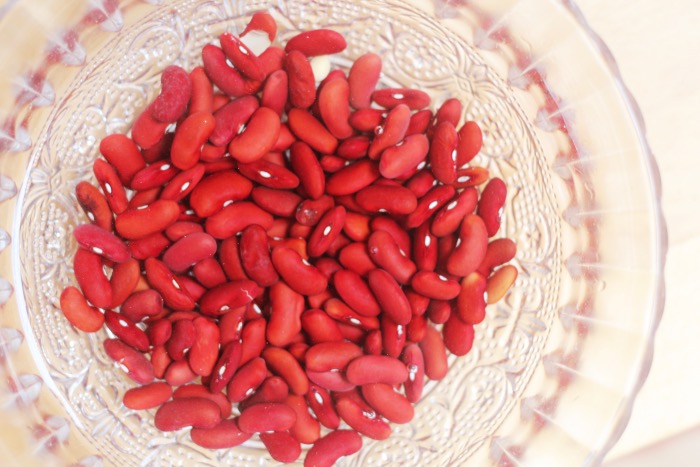 Kidney bonen die ik eens niet uit blik heb. Wat een werk is dit zeg, niet alleen 24 uur laten weken, maar het koken duurde ook minstens 45 minuten.. Poeh, ik prefereer dan toch gewoon uit blik, sorry.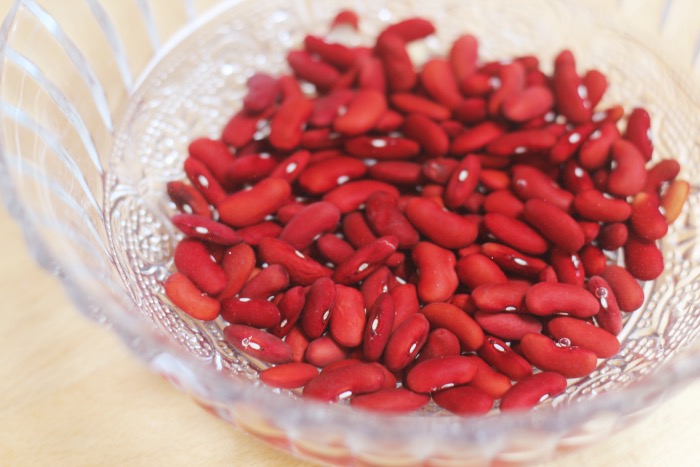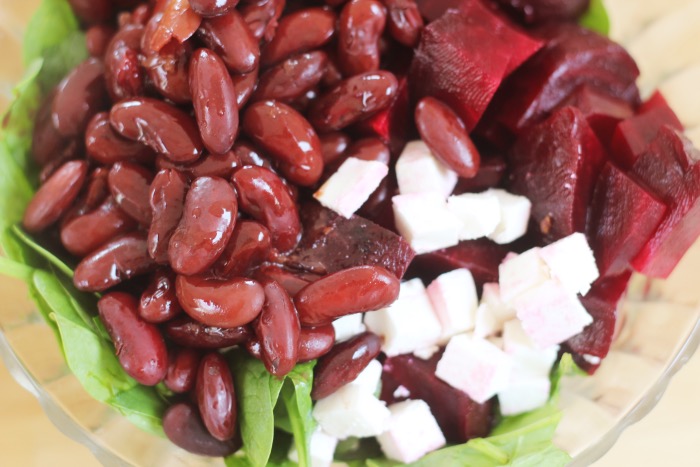 Salade met spinazie, feta, bieten en kidney bonen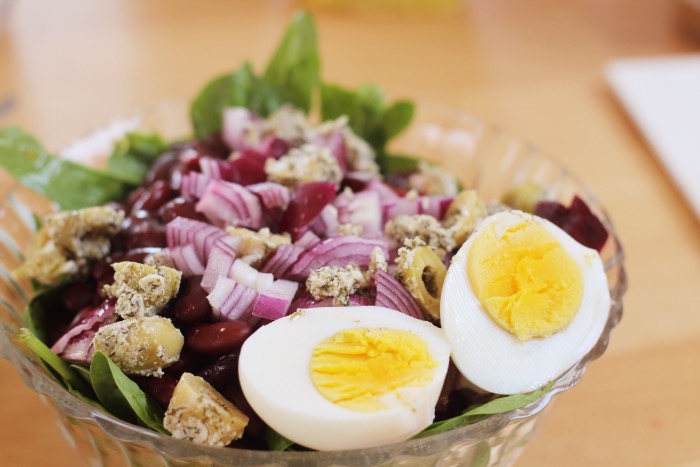 Nog een rode ui, olijven en een gekookt eitje erbij.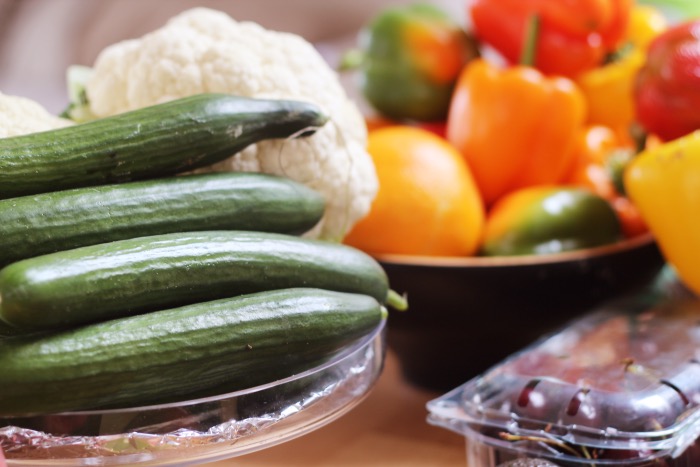 Haagse markt aankopen!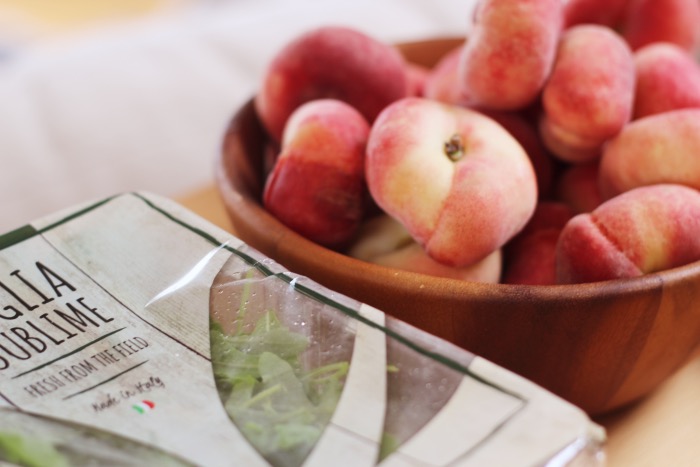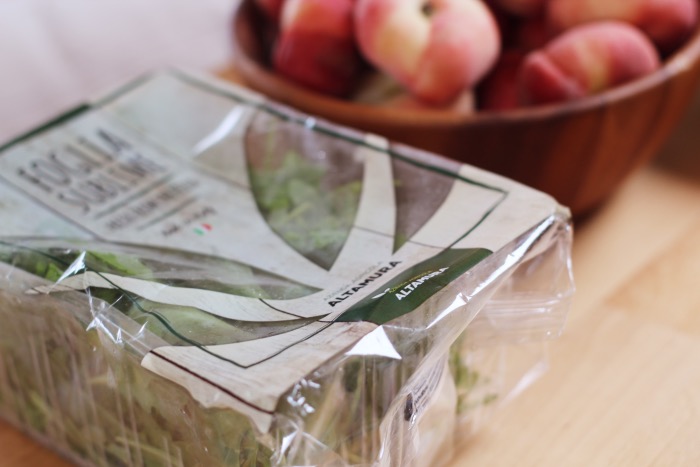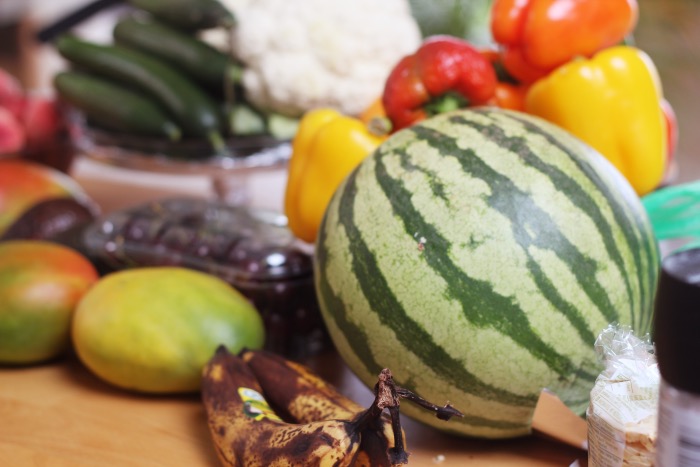 Die twee bananen had ik nog, hehe.. Die gaan dus heel gauw de vriezer in voor bananenijs!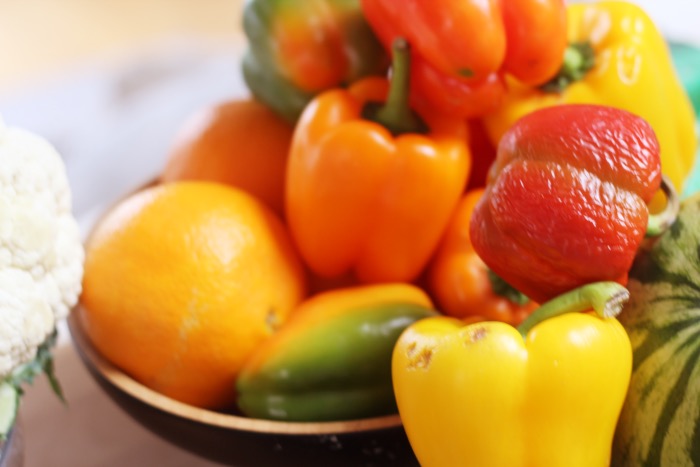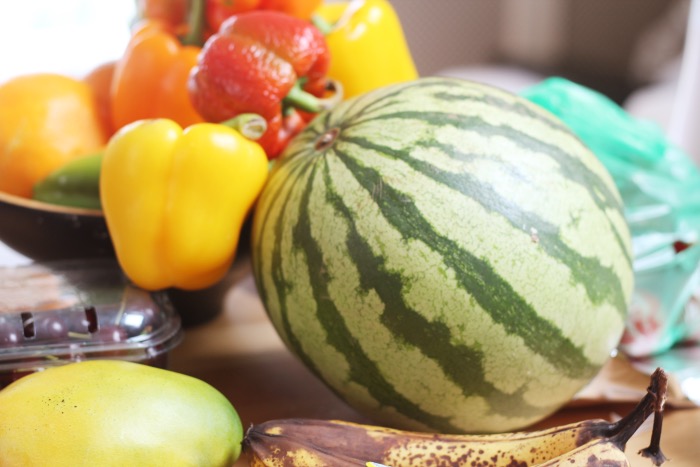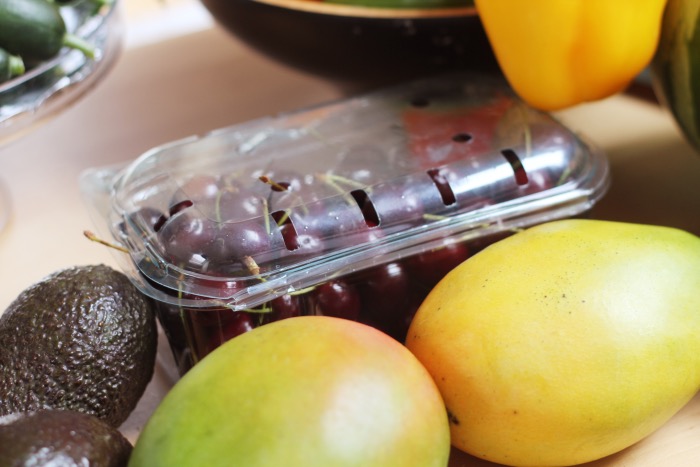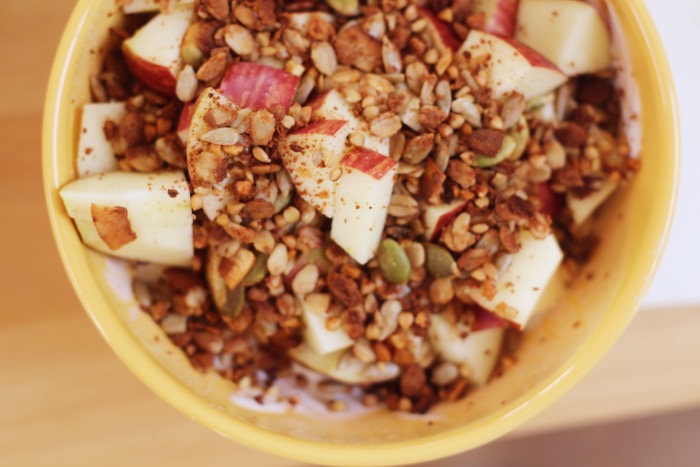 En ik sluit dit dagboek af met kwark + appel + muesli/cruesli (ik weet de naam echt niet meer).
Ik heb nu trek..
Bewaar, Like, Tweet of Pin!