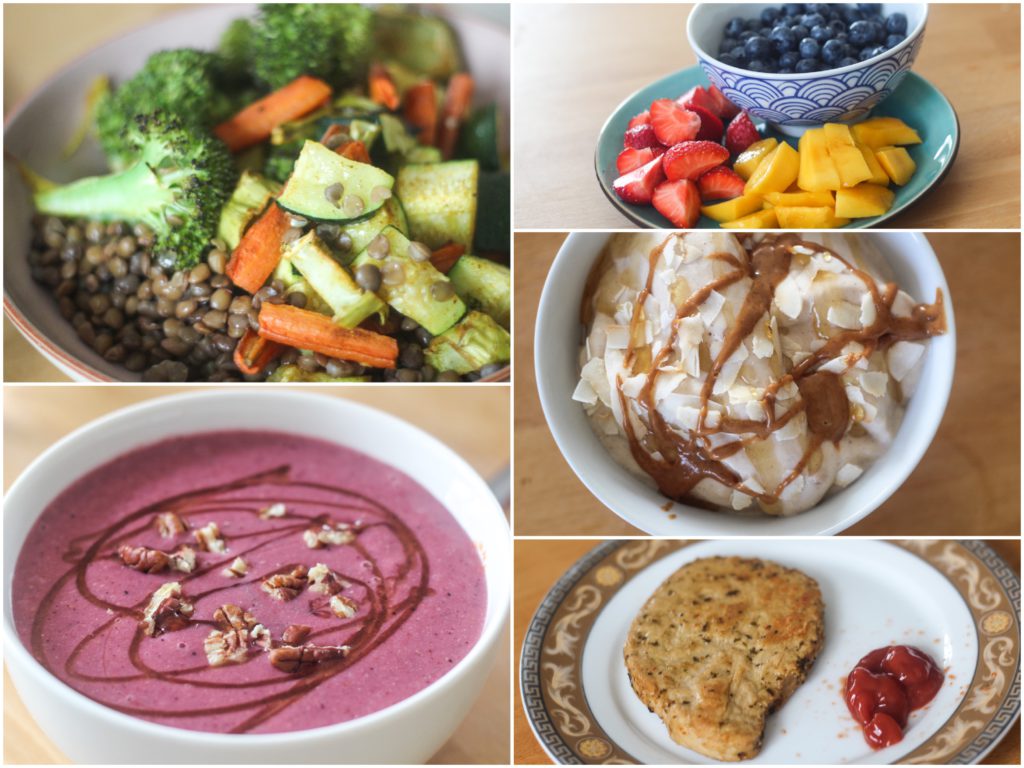 Hallo augustus, hallo nieuw voedingsdagboek! Laten we onszelf weer lekker onderdompelen in heerlijke (en gezonde) maaltijdjes. Het leven is te leuk om niet lekker te eten, toch? Food is my friend zeg ik altijd maar en volgens mij is dat terug te zien in onder andere dit voedingsdagboek 😉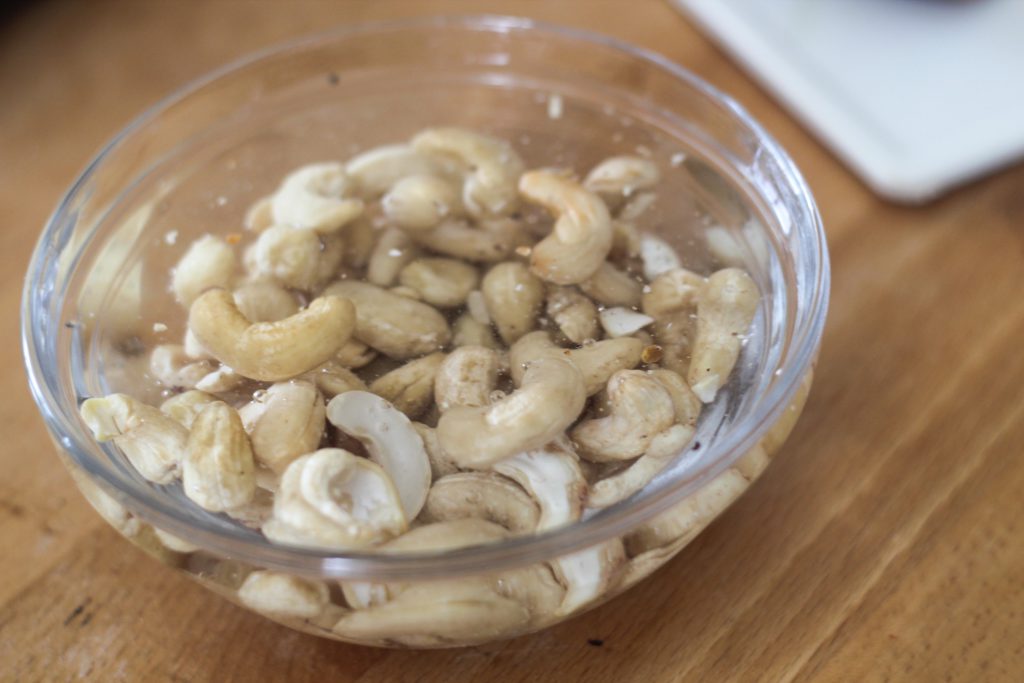 Dit is de voorbereiding op een soort dikke saus/pasta die ik door de rijst en groente wilde doen – het moest romig en vegan worden, dus wat doe je bij romig? Cashewnoten een paar uur in een kommetje met water laten trekken.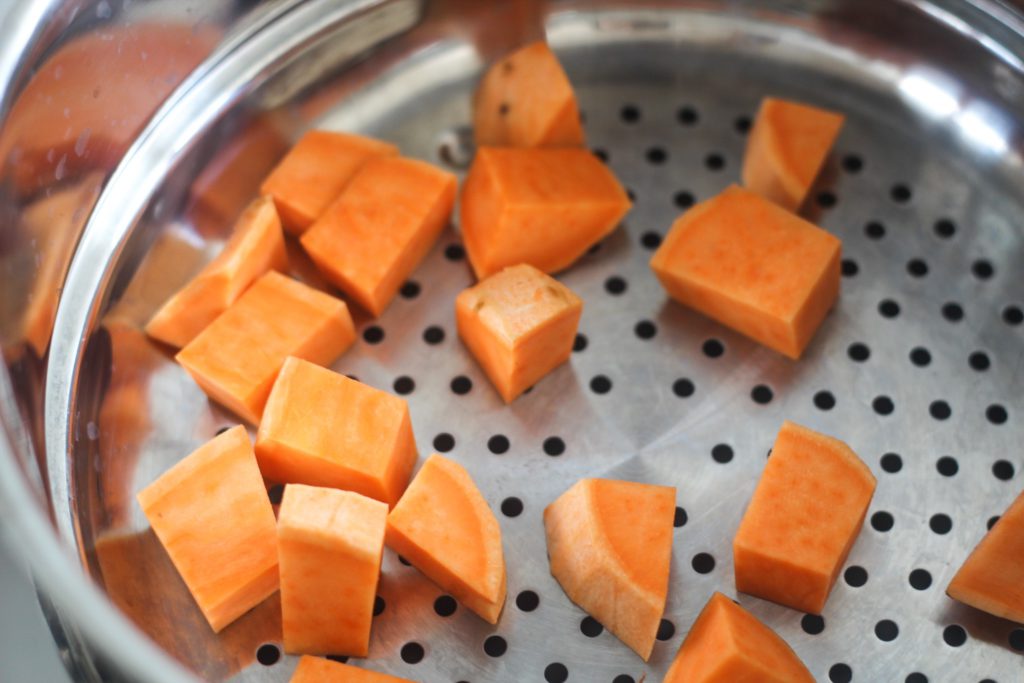 Zoete aardappel gestoomd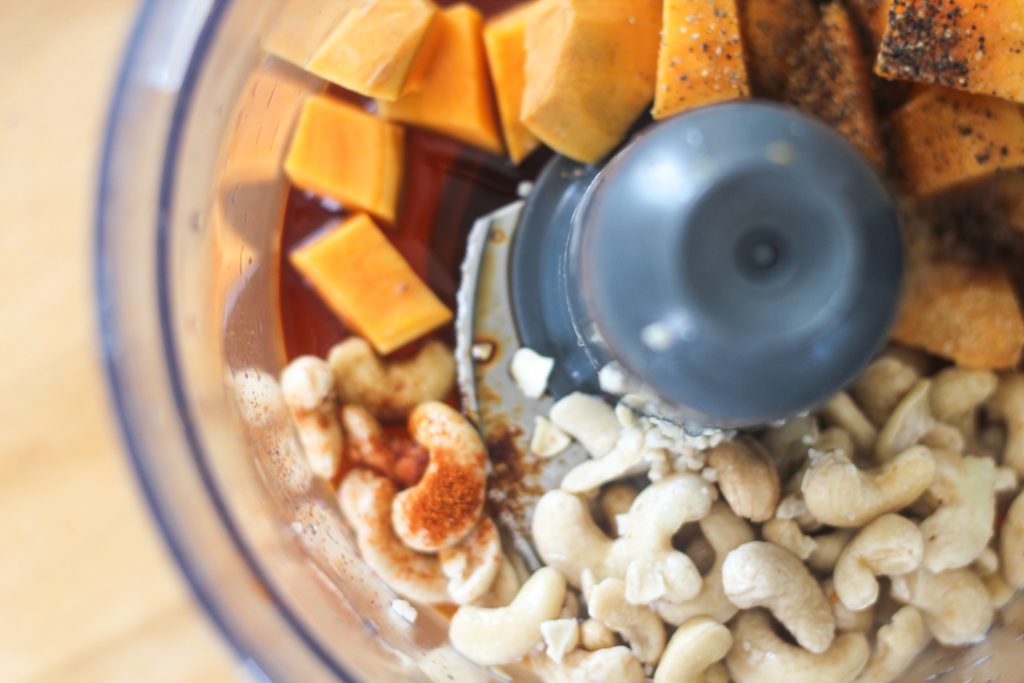 Dit gaat vervolgens bij elkaar met wat maple syrup, tamari, cayenne, peper en citroensap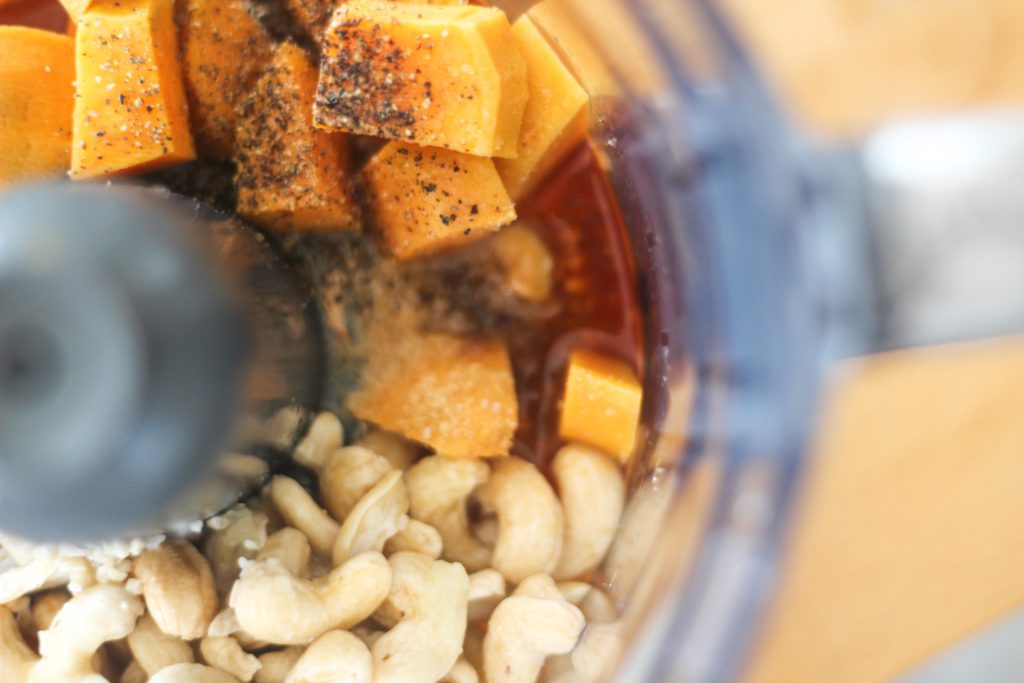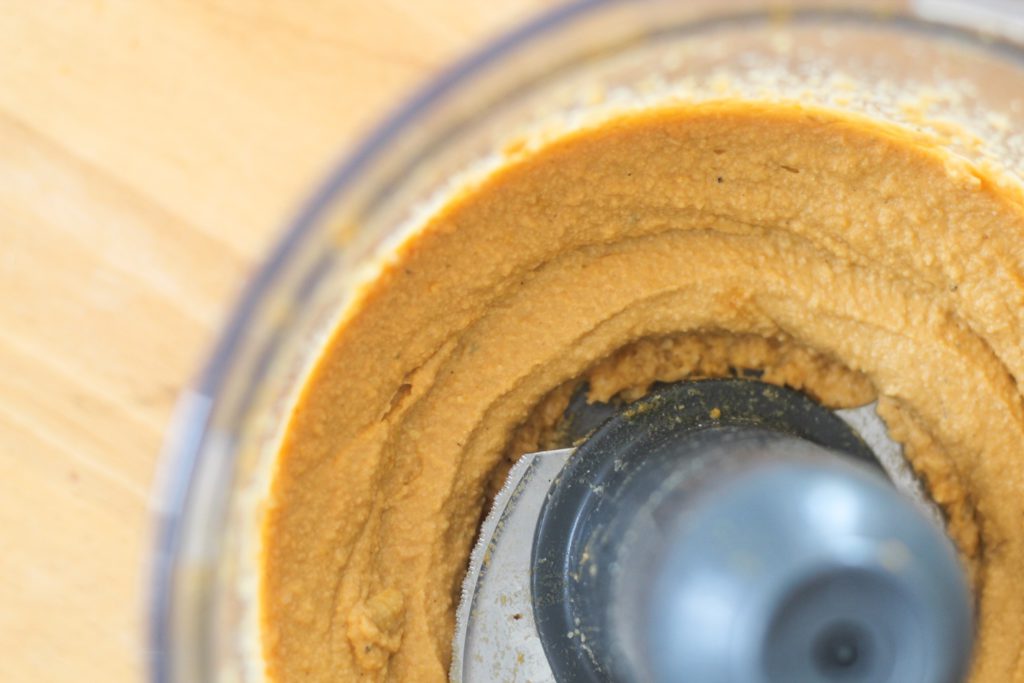 Het resultaat!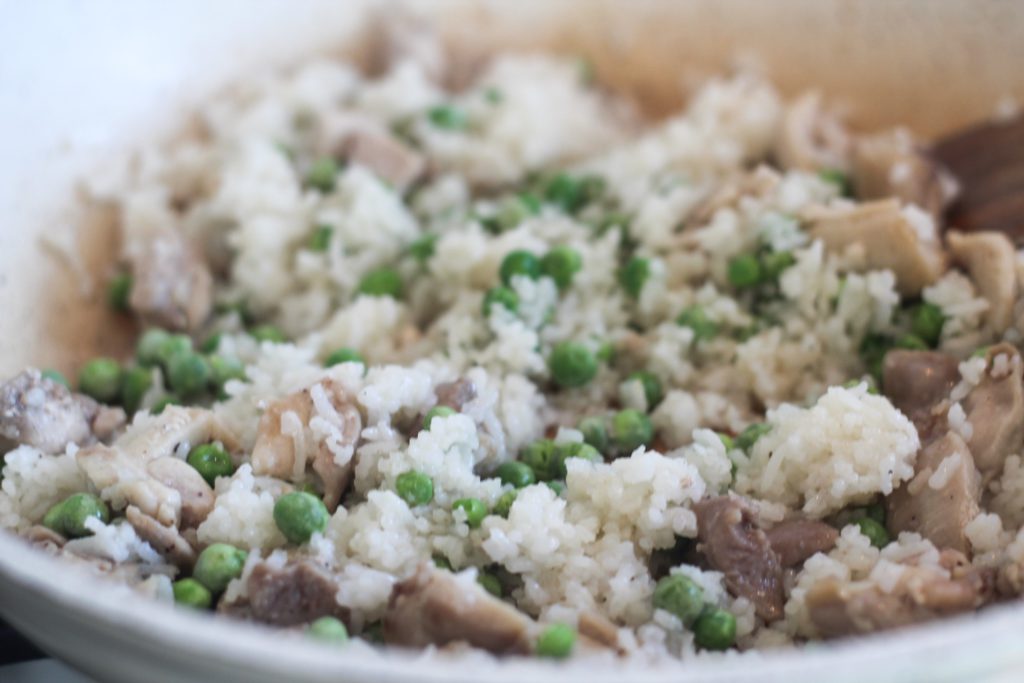 Ik had rijst met doperwten en kip gemaakt voor Boy waar dan die saus doorheen zou gaan, dat leek me wel een leuk experiment.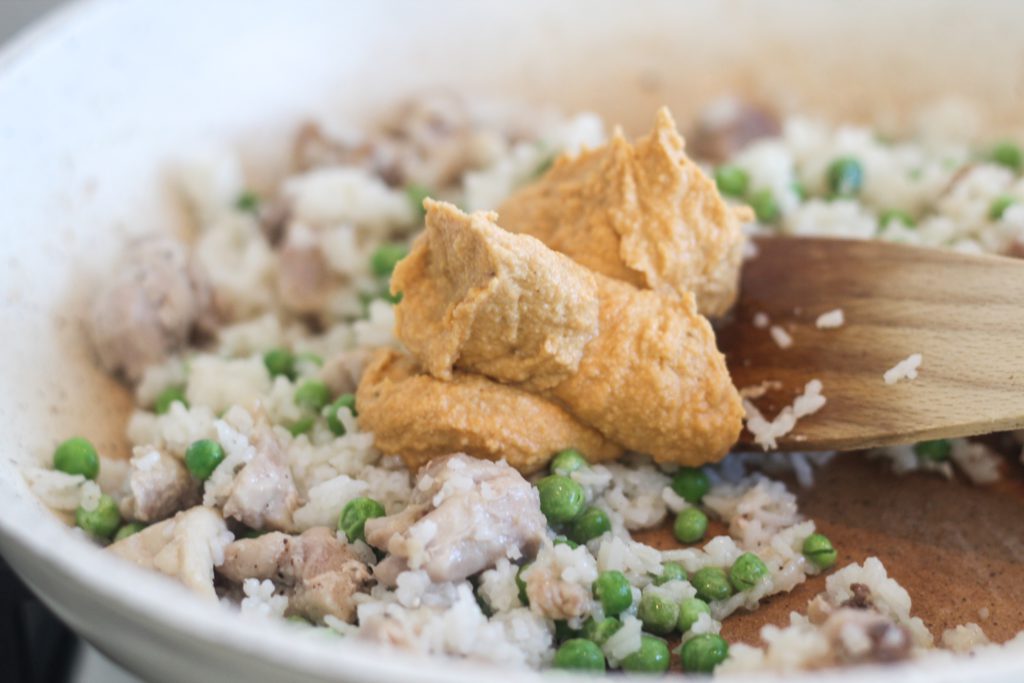 Lekker een dikke laag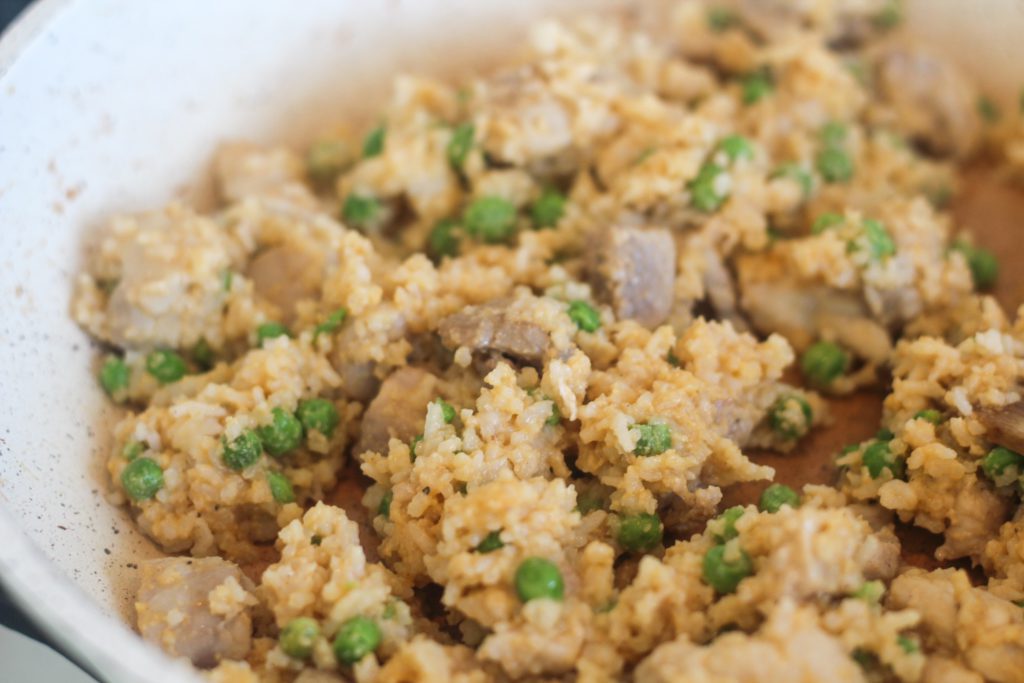 En dit was het resultaat!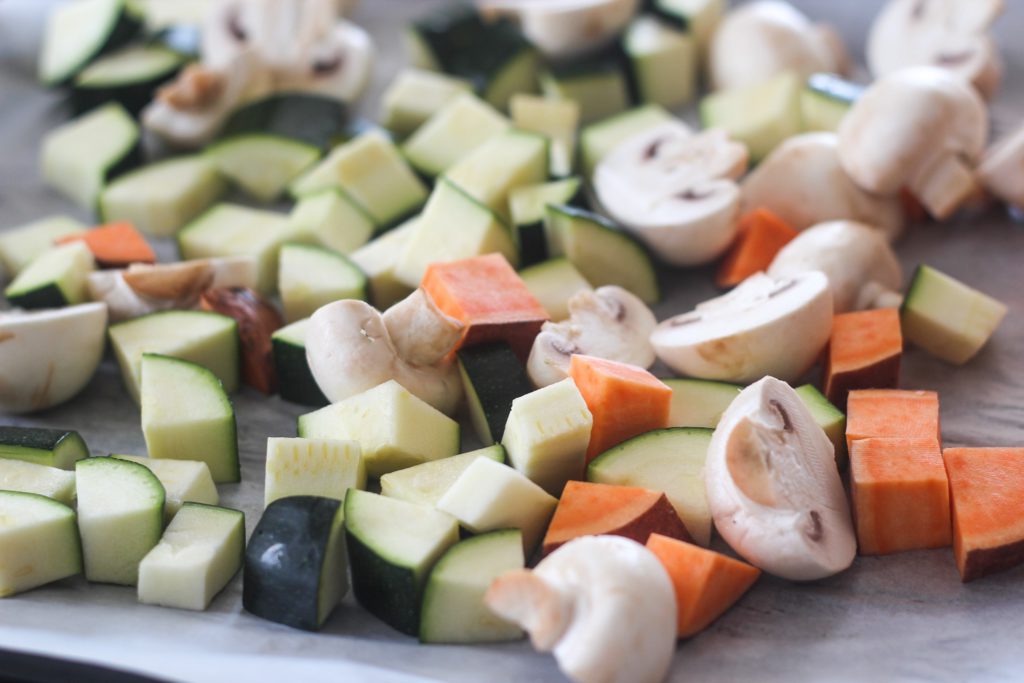 Zelf wilde ik de saus/pasta bij groente eten (als een soort hummus bovenop een 'bowl'), dus eerst groente de oven in!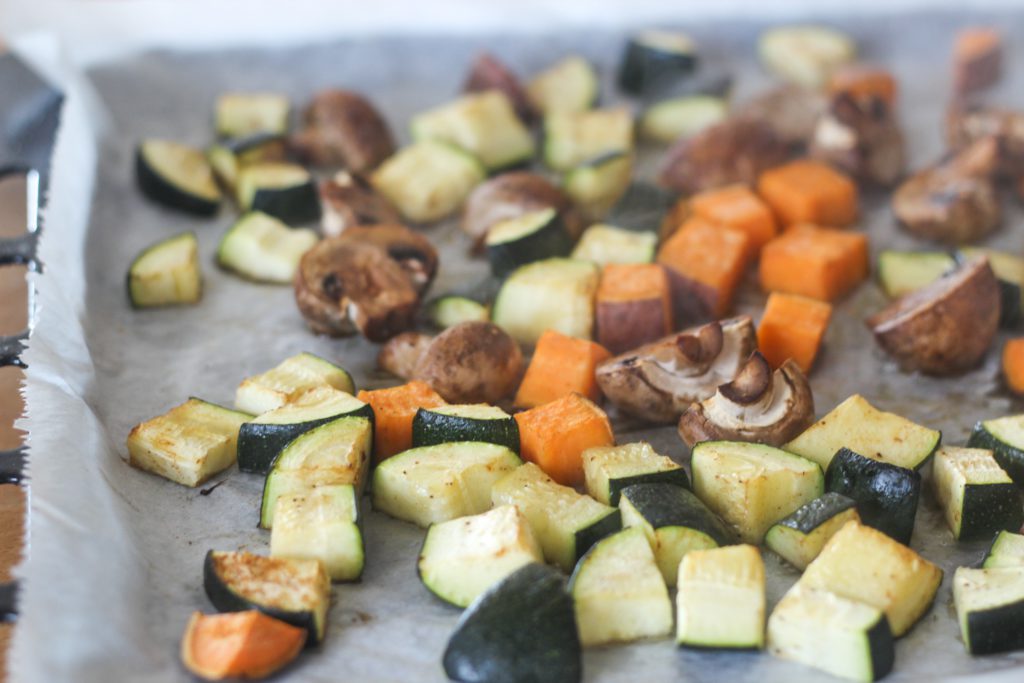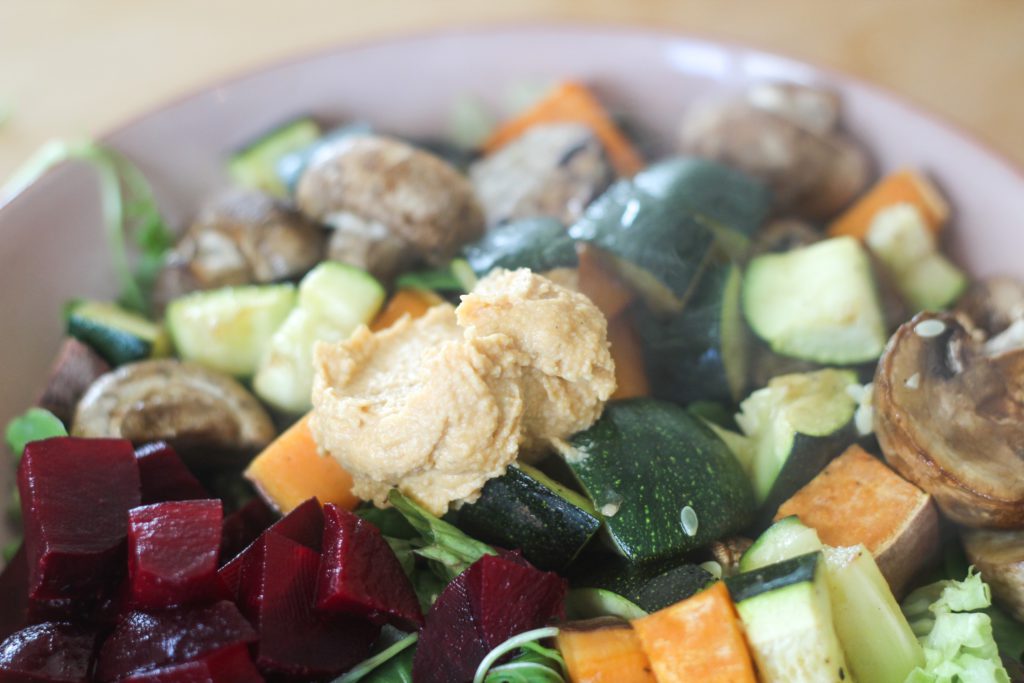 Het resultaat! Het was heerlijk.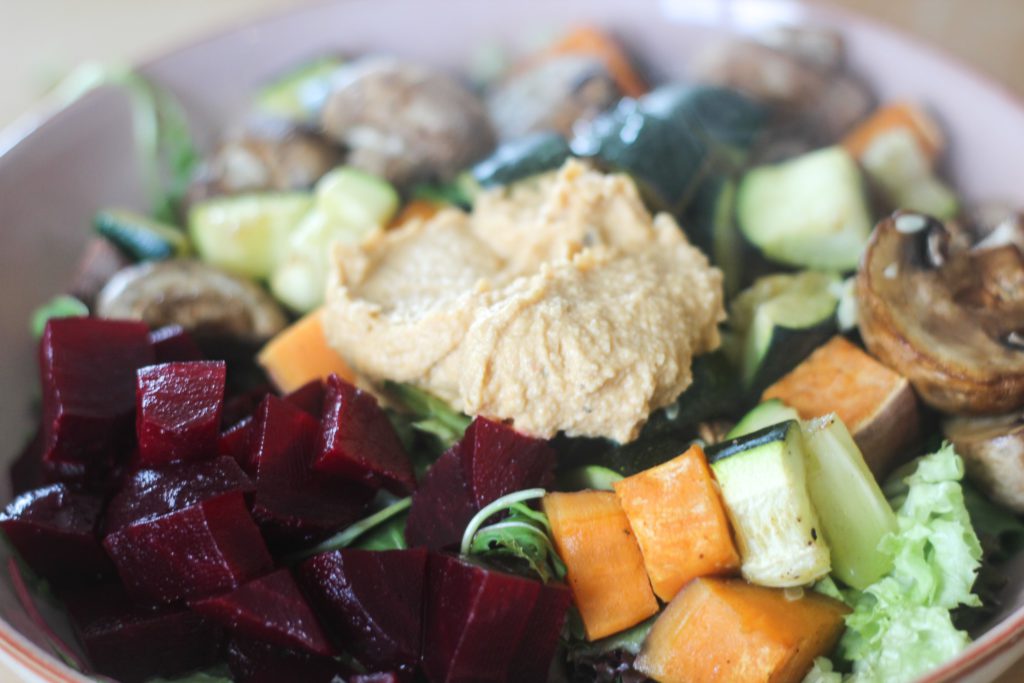 Sla, rode bieten, courgette, zoete aardappel en champignons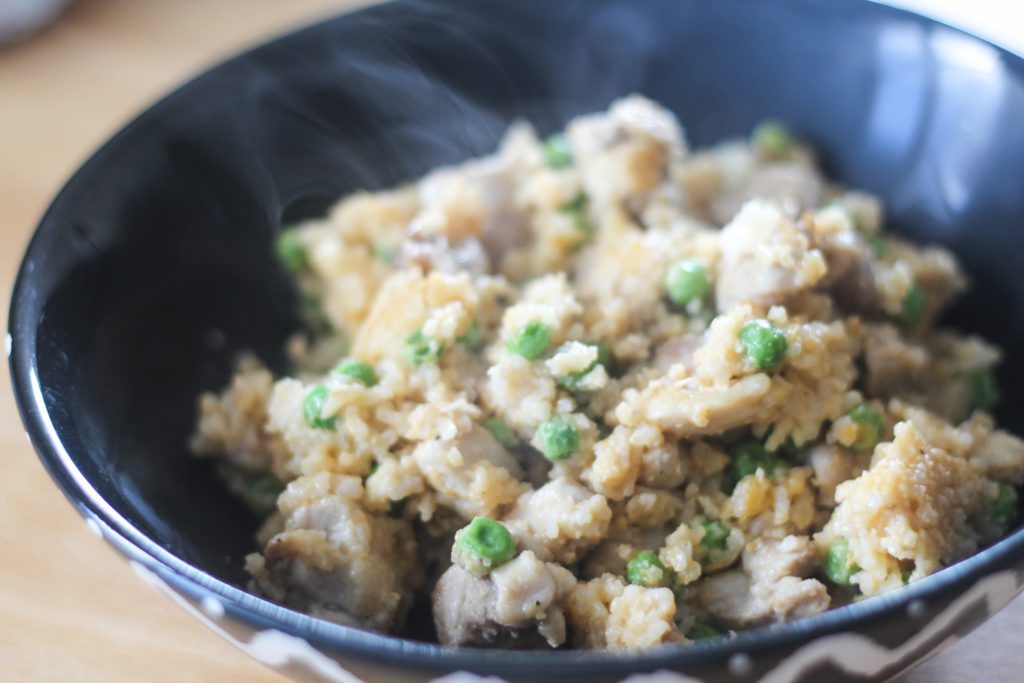 Boy zn maaltijd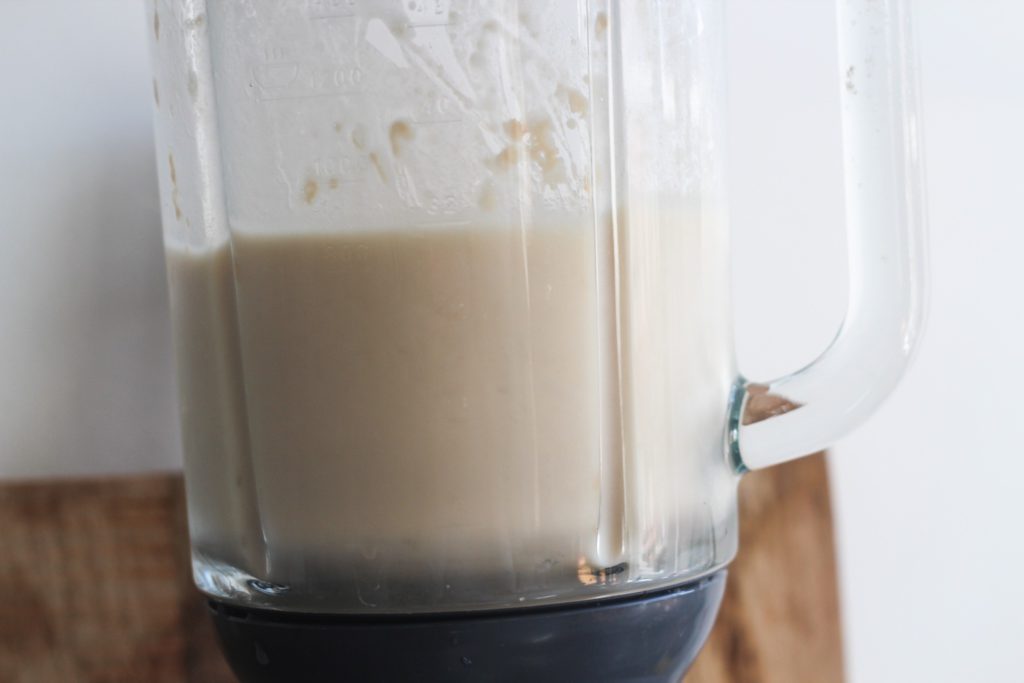 Heerlijke smoothie op een warme dag; bevroren banaan, vegan eiwitpoeder, amandelmelk, diepvriesbloemkool (jep) en wat lijnzaad.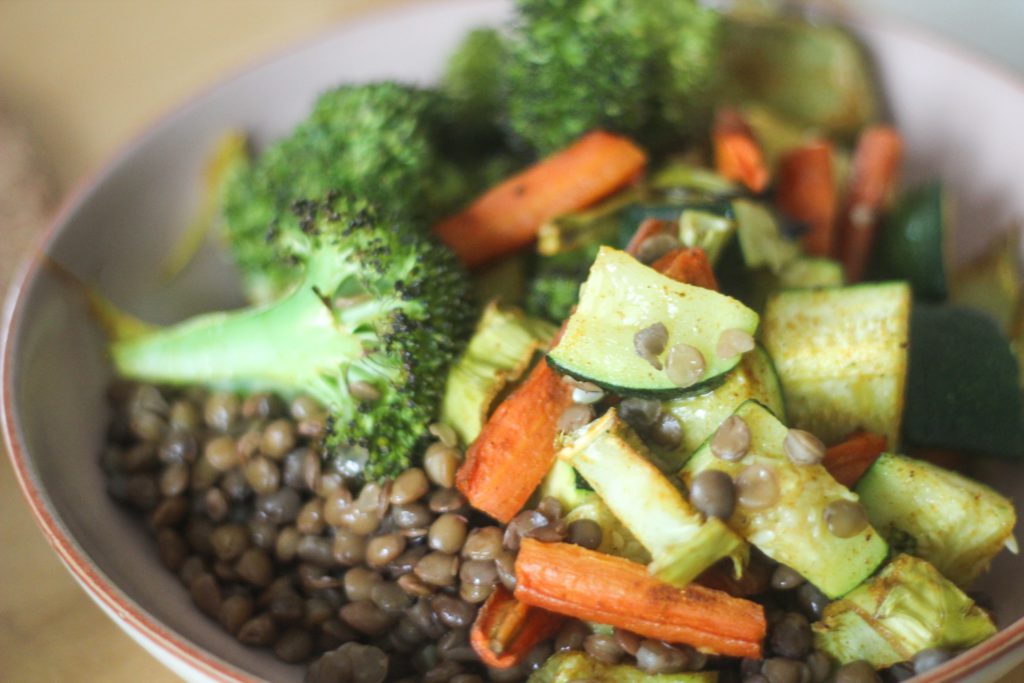 Linzen met groente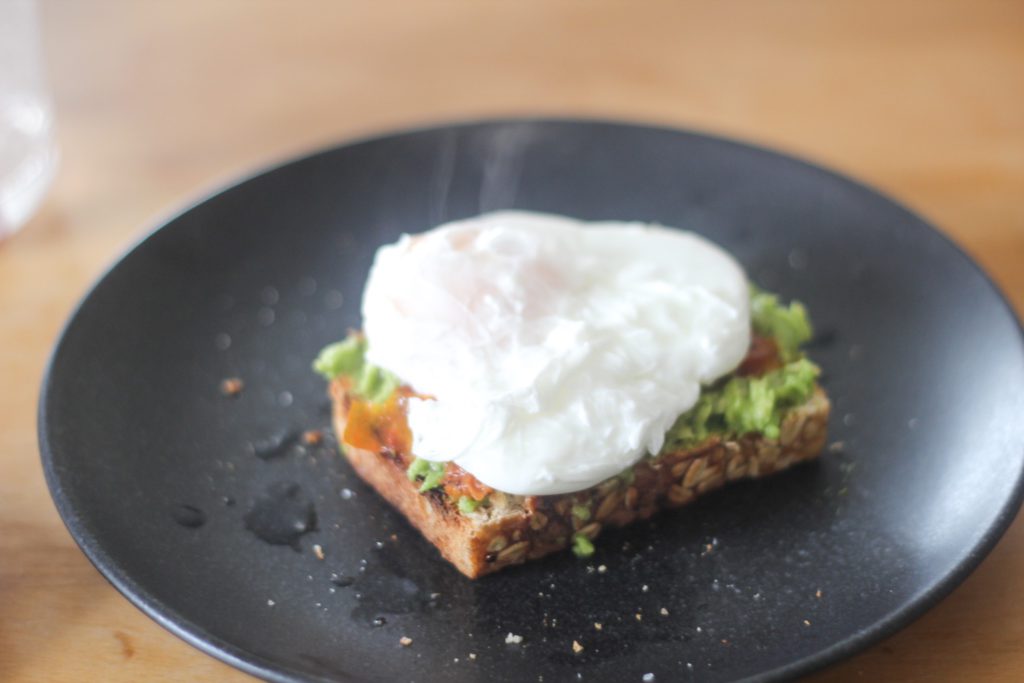 Pompoenpit broodje met avocado, zongedroogde tomaat en een gepocheerd ei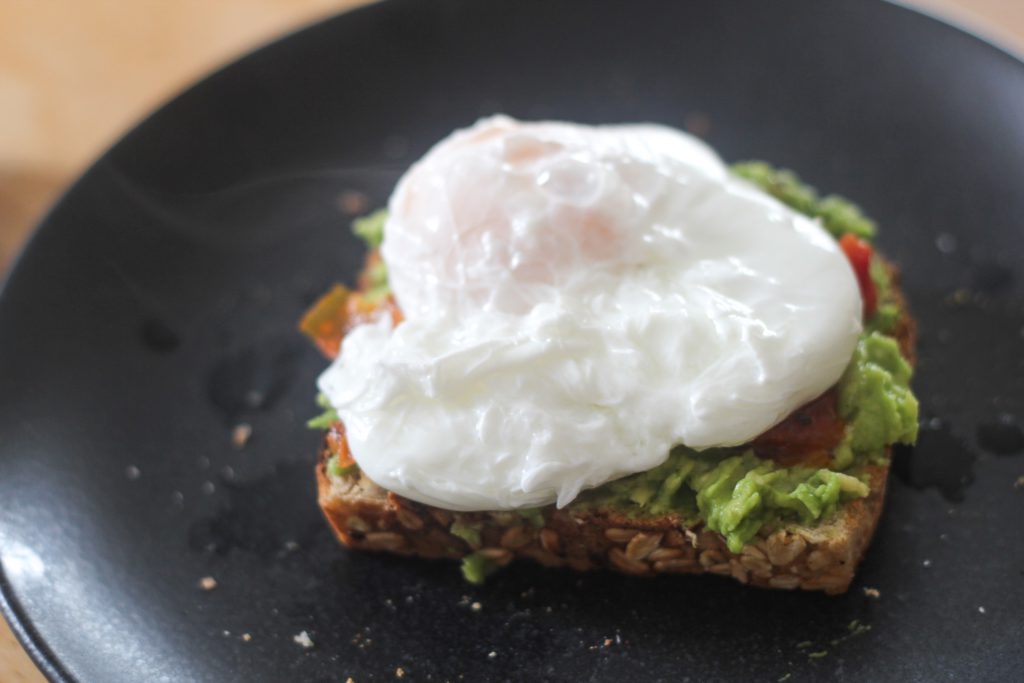 Jummie!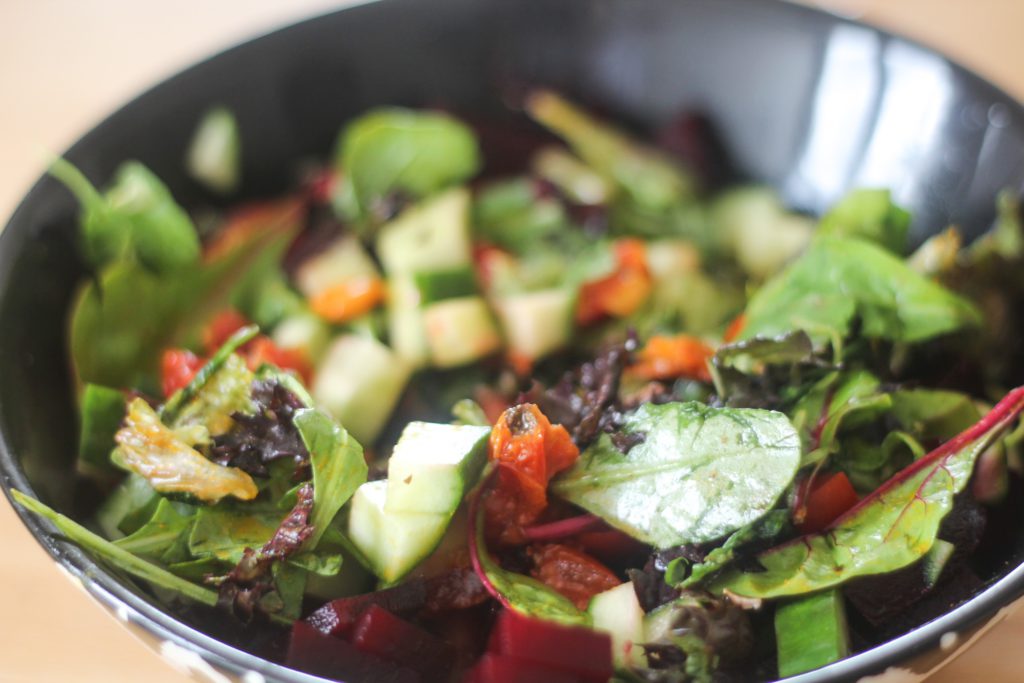 Een bij elkaar geraapte salade: rucola mix, zongedroogde tomaat, komkommer en rode biet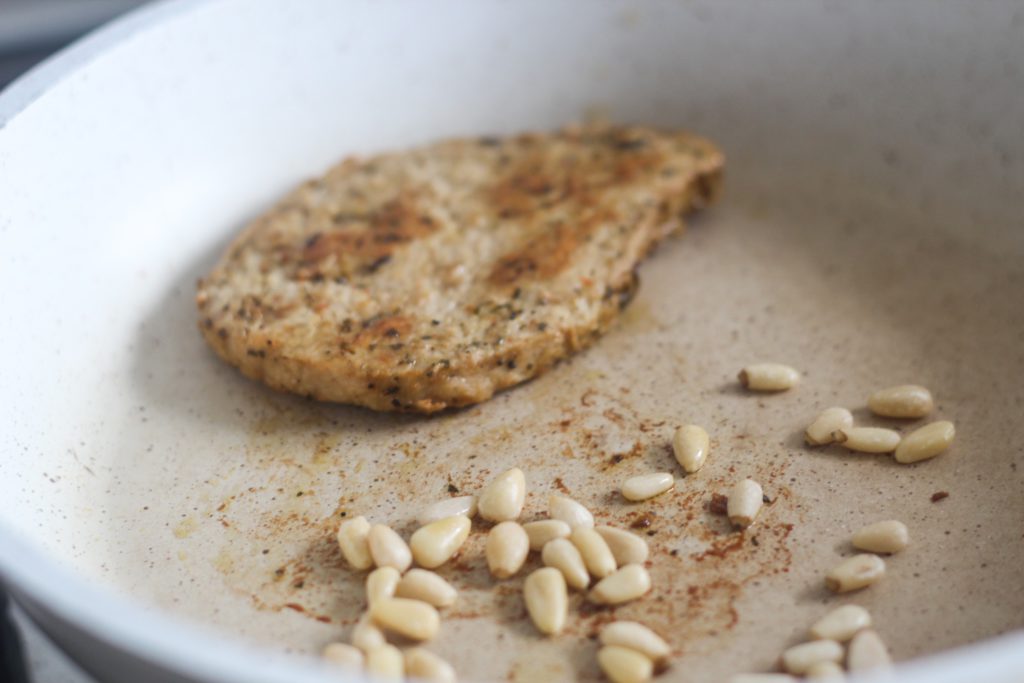 De pijnboompitten waren voor bovenop de salade, daarnaast at ik vegetarische kip van de Lidl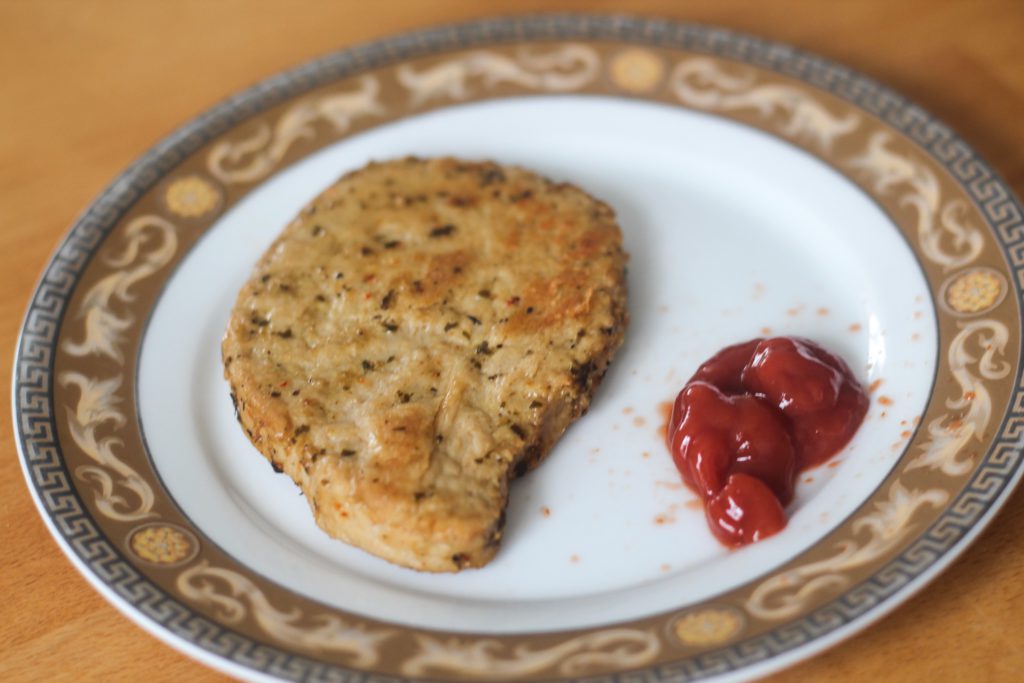 Metttt ketchup!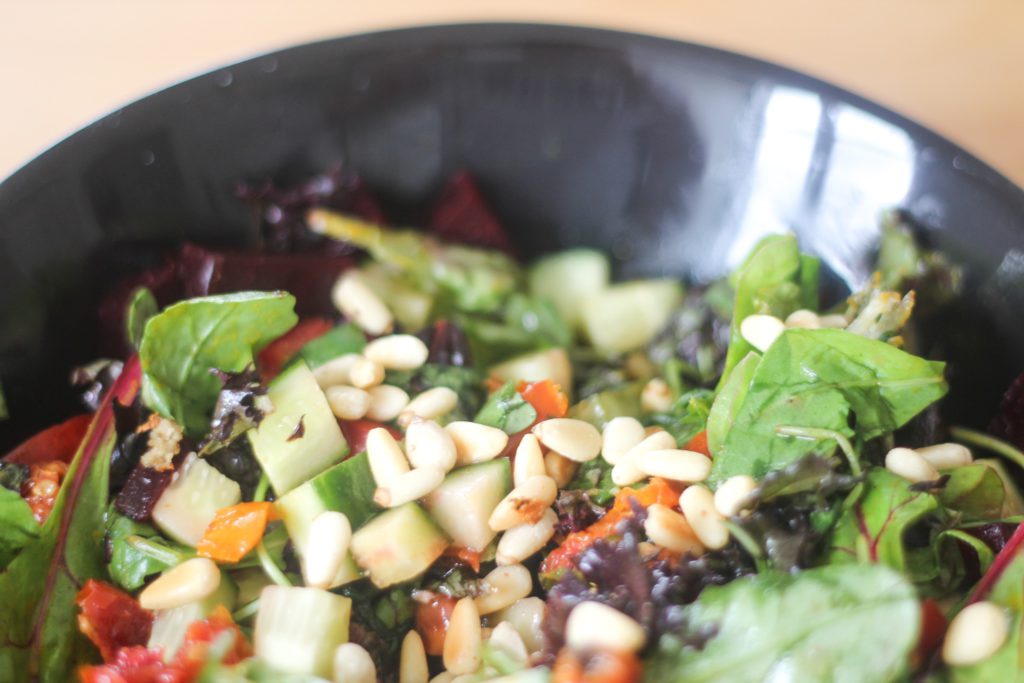 Nu is de bij elkaar geraapte salade af! Haha 😉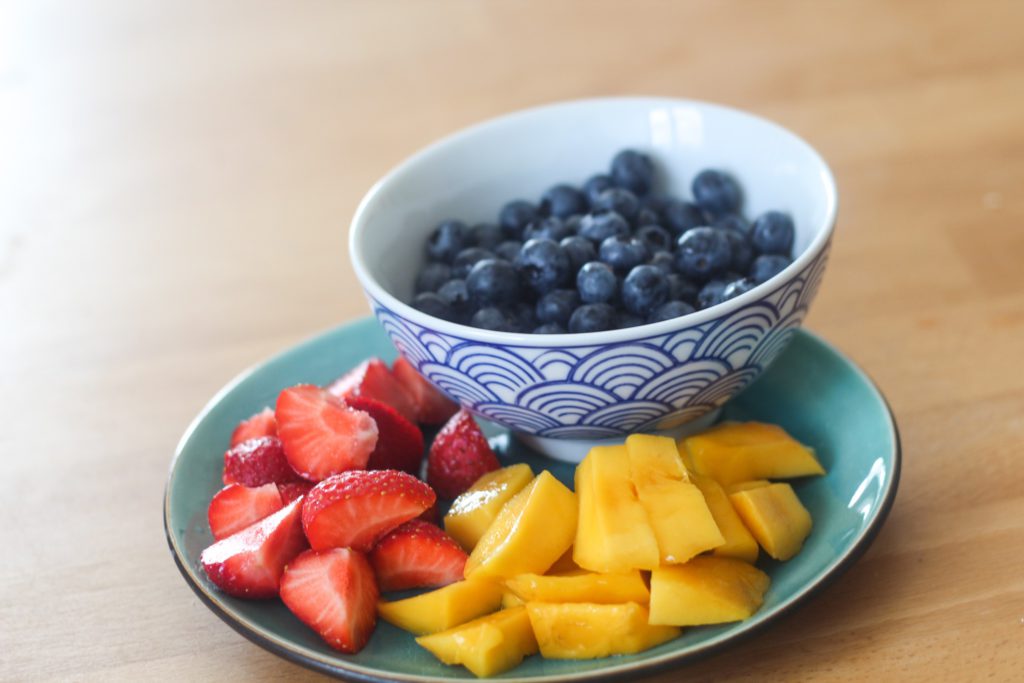 Fruitexplosie als snack!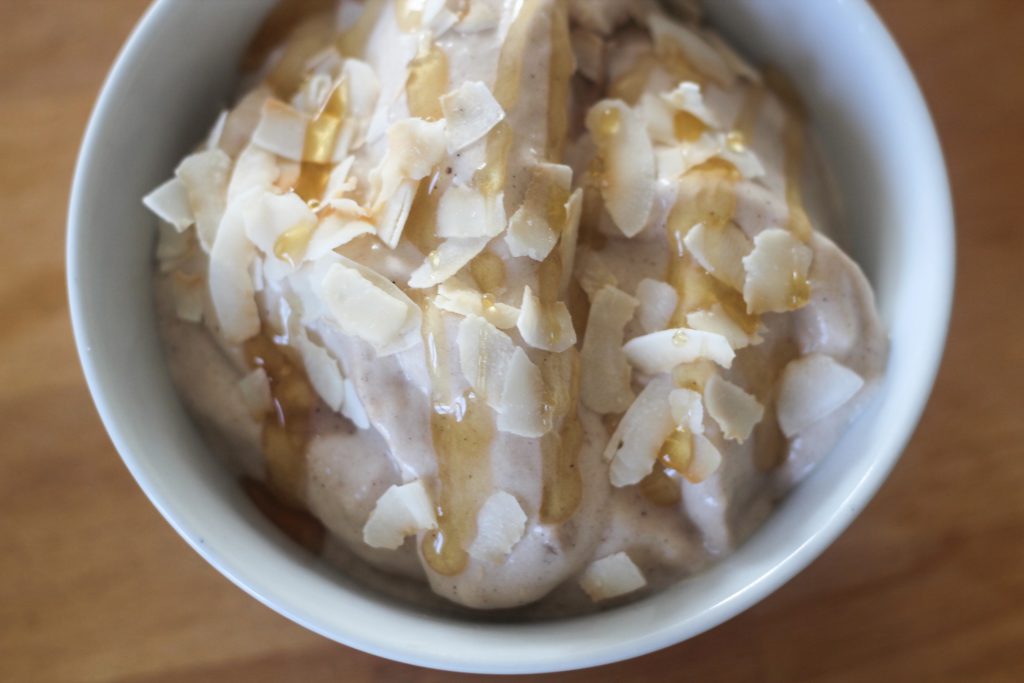 Bananenijs met eiwitpoeder, honing en kokos.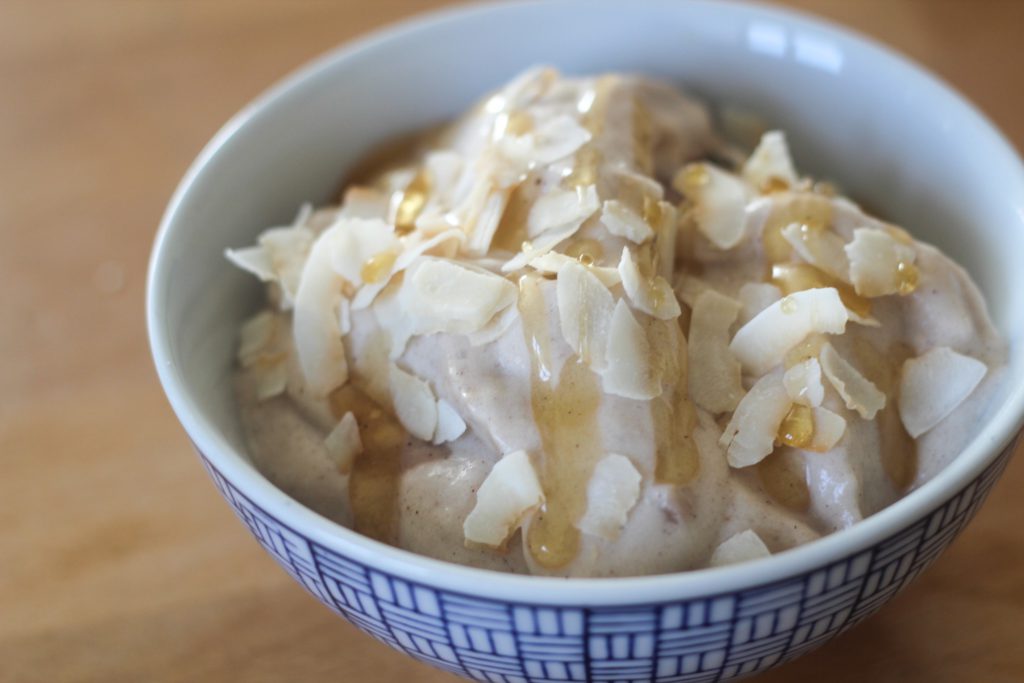 Maar blijkbaar was dat nog niet genoeg..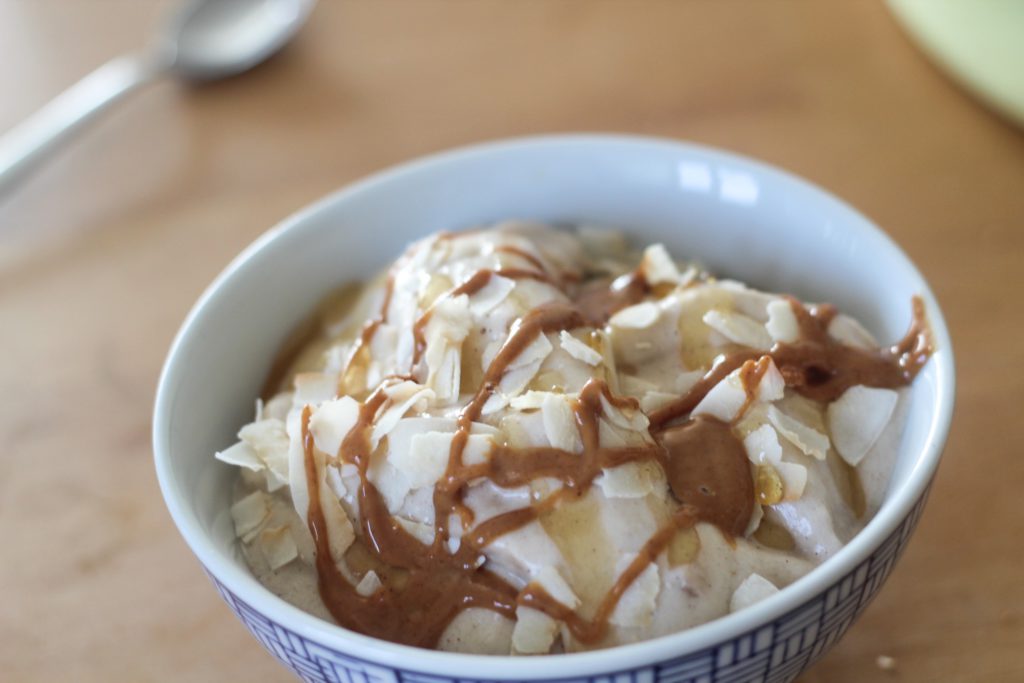 Pindakaas!! Haha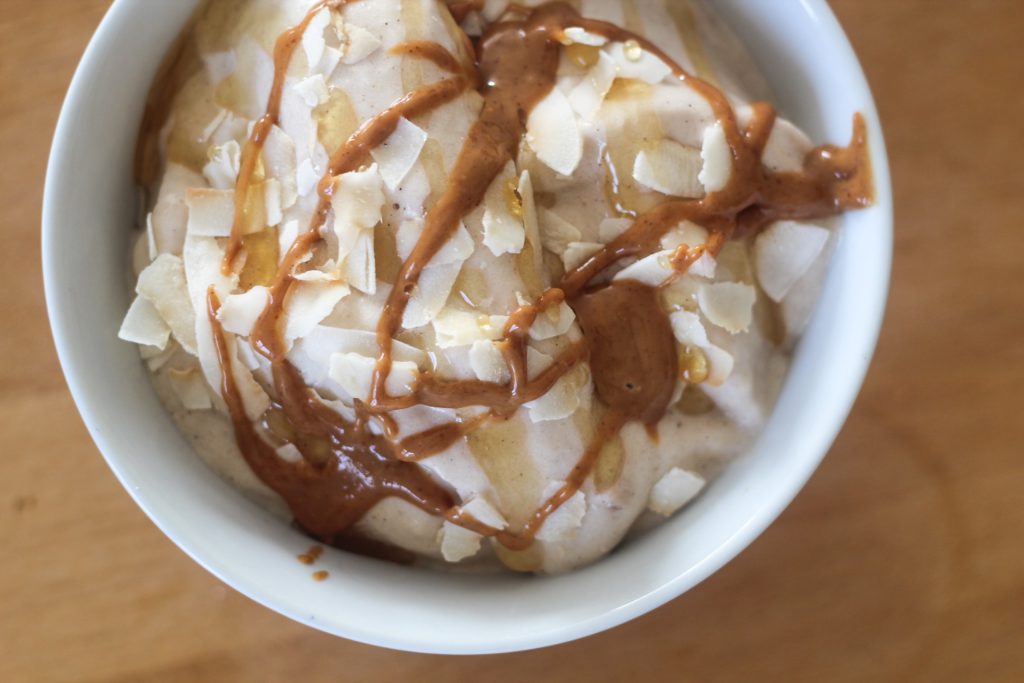 Heerlijk!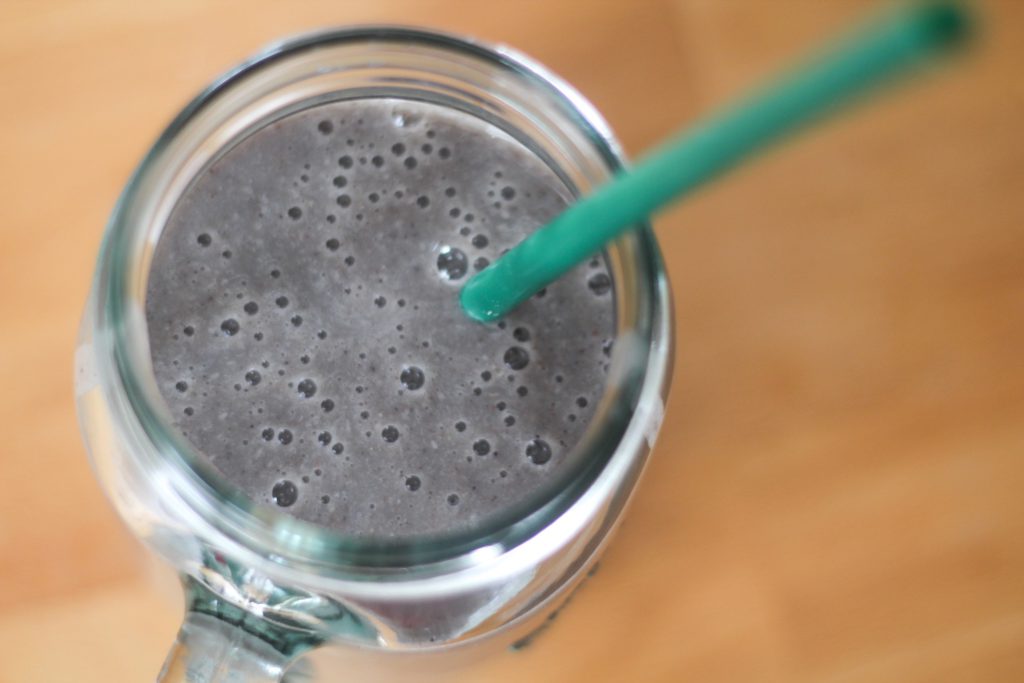 Een smoothie met banaan uit vriezer, amandelmelk, vegan eiwitpoeder, diepvries bosbessen en wat lijnzaad.
Al dat heerlijke fruit in de supermarkt! Hmm!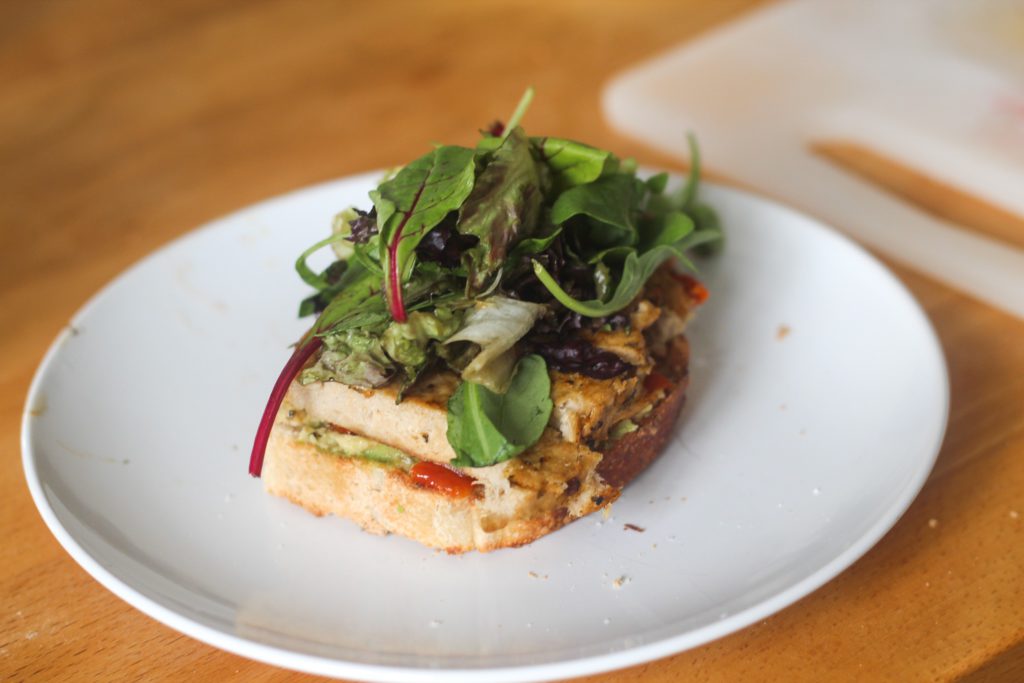 Broodje avocado, zongedroogde tomaat, vegetarische kip en slamix!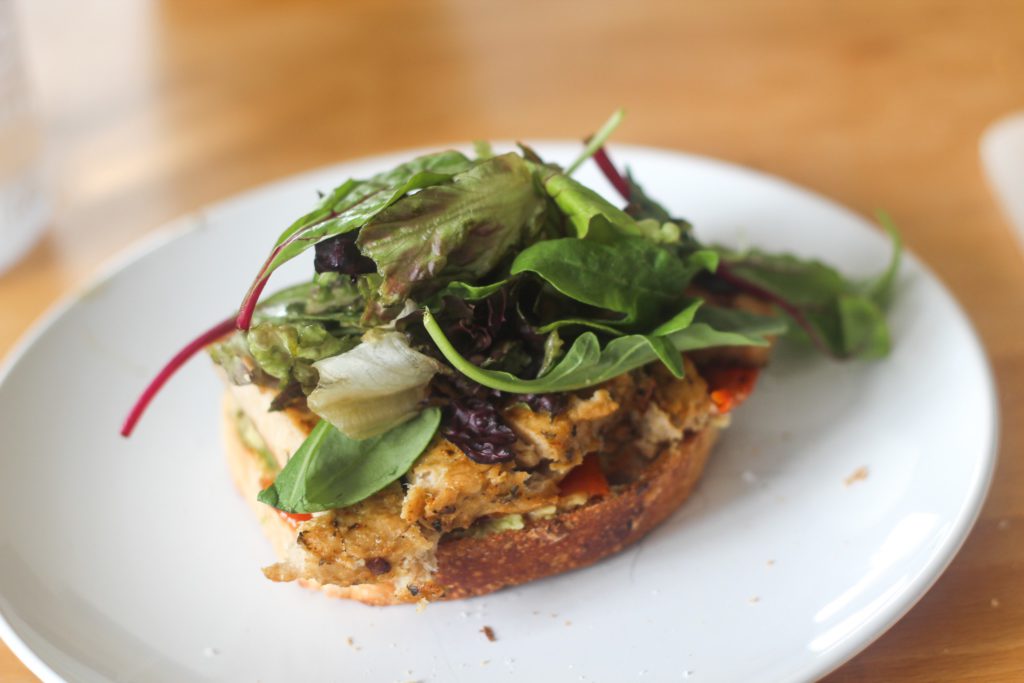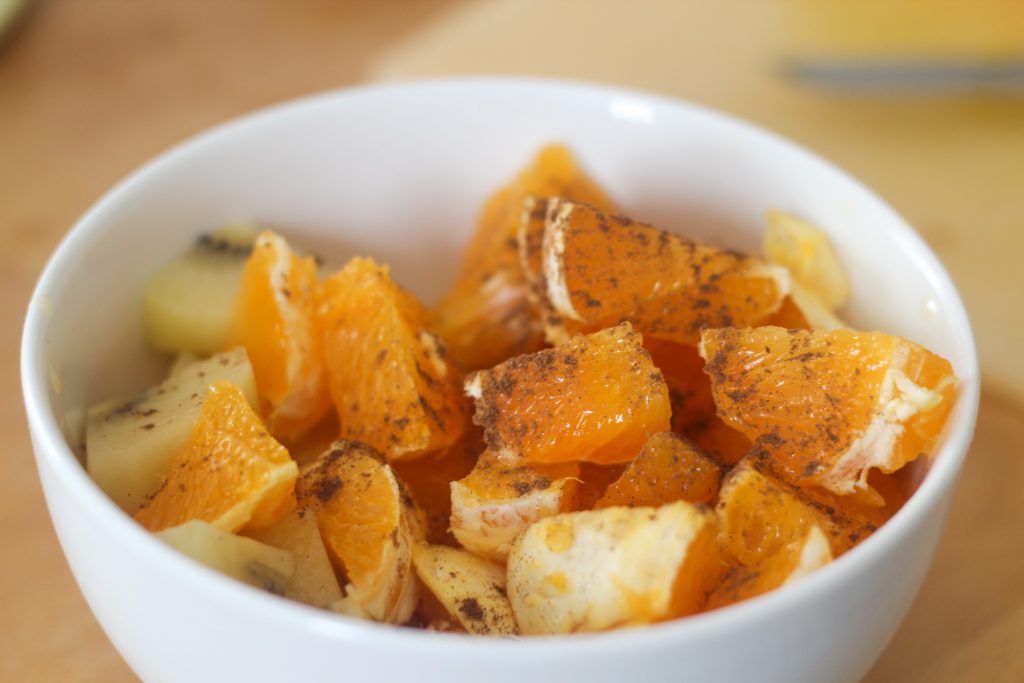 Kiwi gold en een sinaasappel met kaneel. Ik weet niet wat het is, maar de kaneel bij een sinaasappel geeft het een soort karamel-achtige smaak!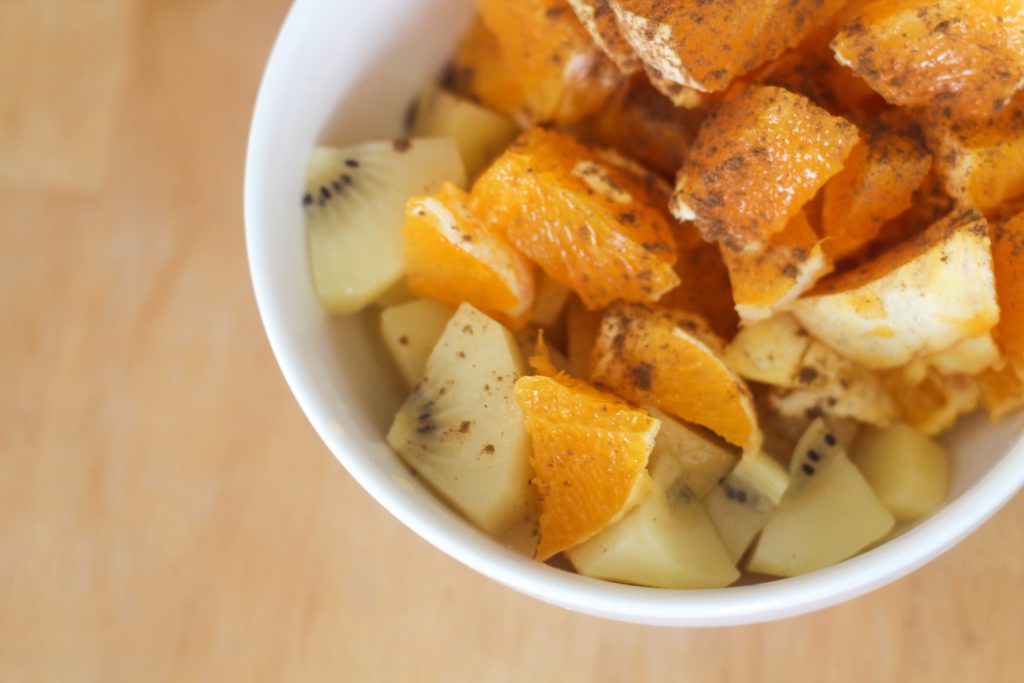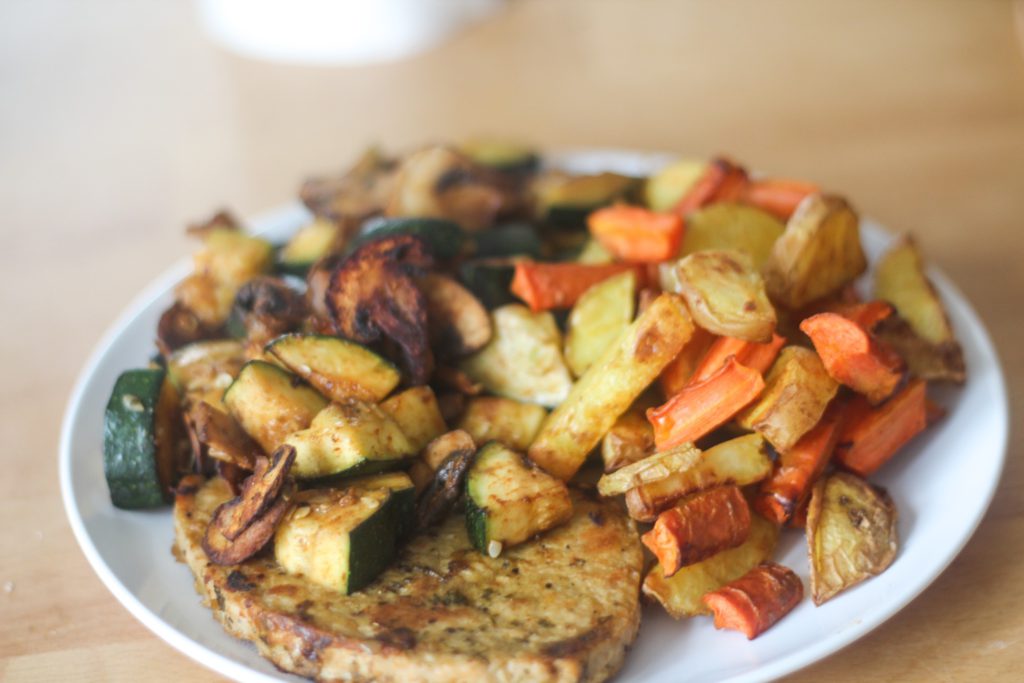 Een bord vol! Vegetarische kip, groente uit de oven en nog wat aardappelen tussendoor.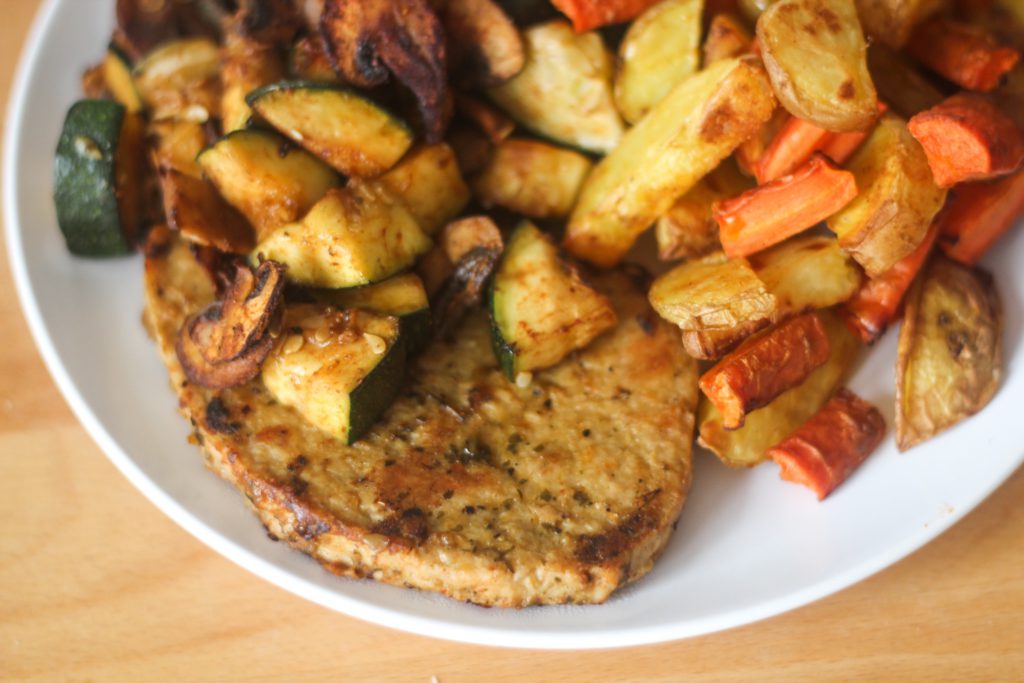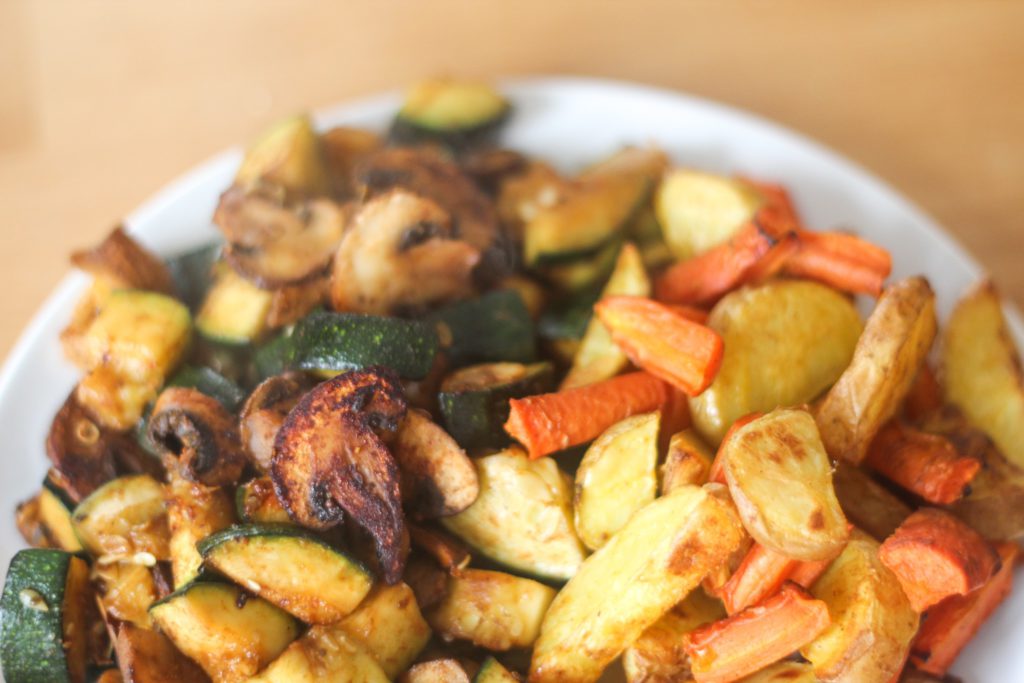 Een heerlijk avondmaaltijd voor mij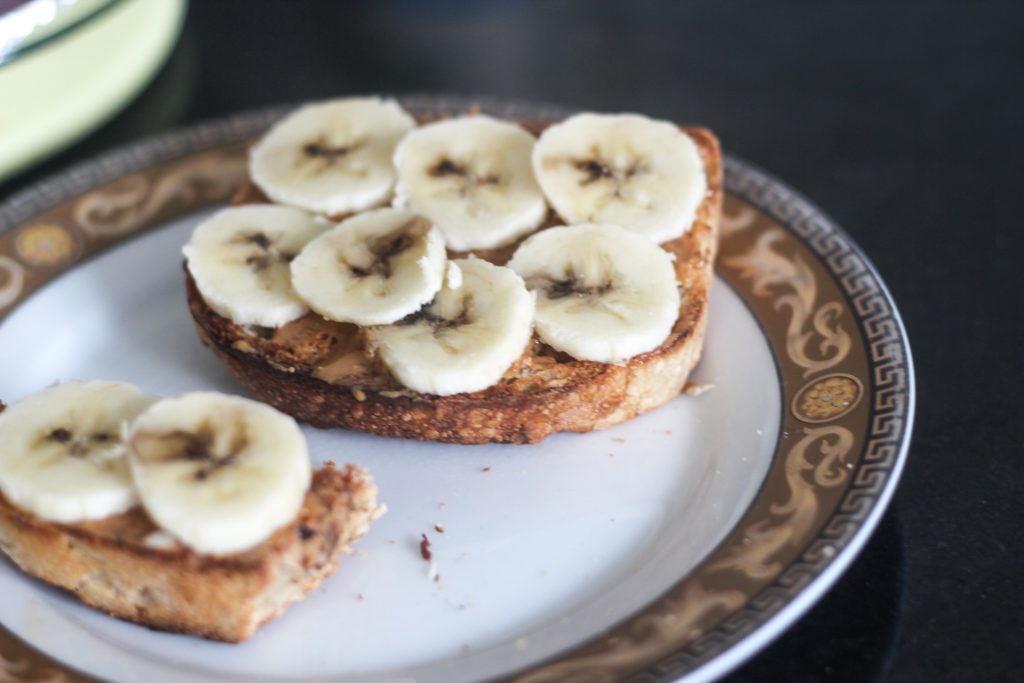 Broodje pindakaas met banaan, jum!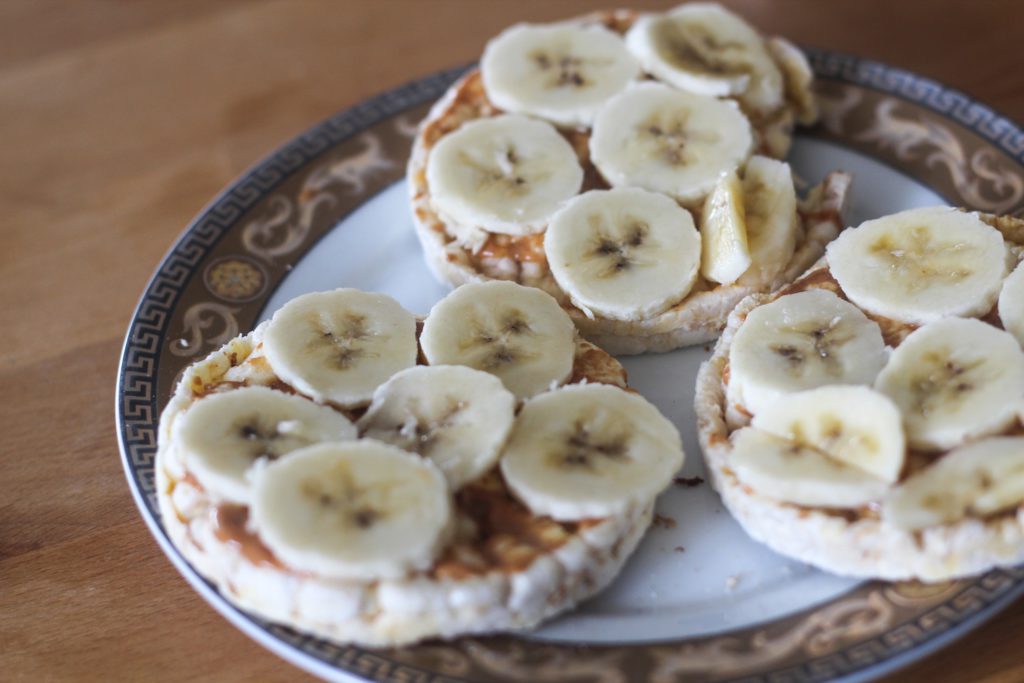 Het was blijkbaar nog niet genoeg en wilde ik meer. Het brood was op, dus ging ik over op maïswafels met pindakaas en banaan 😉 Heerlijk knapperig!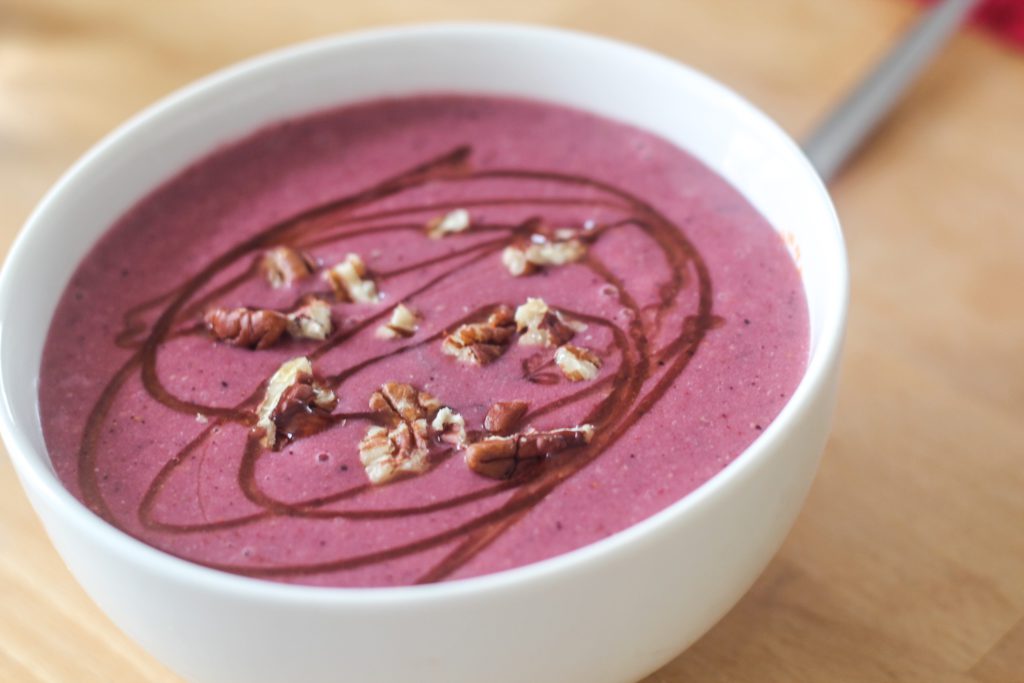 Diepvriesframbozen, banaan uit de vriezer, amandelmelk, vegan eiwitpoeder, chiazaad en blenden maar! Dan ontstaat deze waanzinnige smoothiebowl. Getopt met wat honing en pecannoten.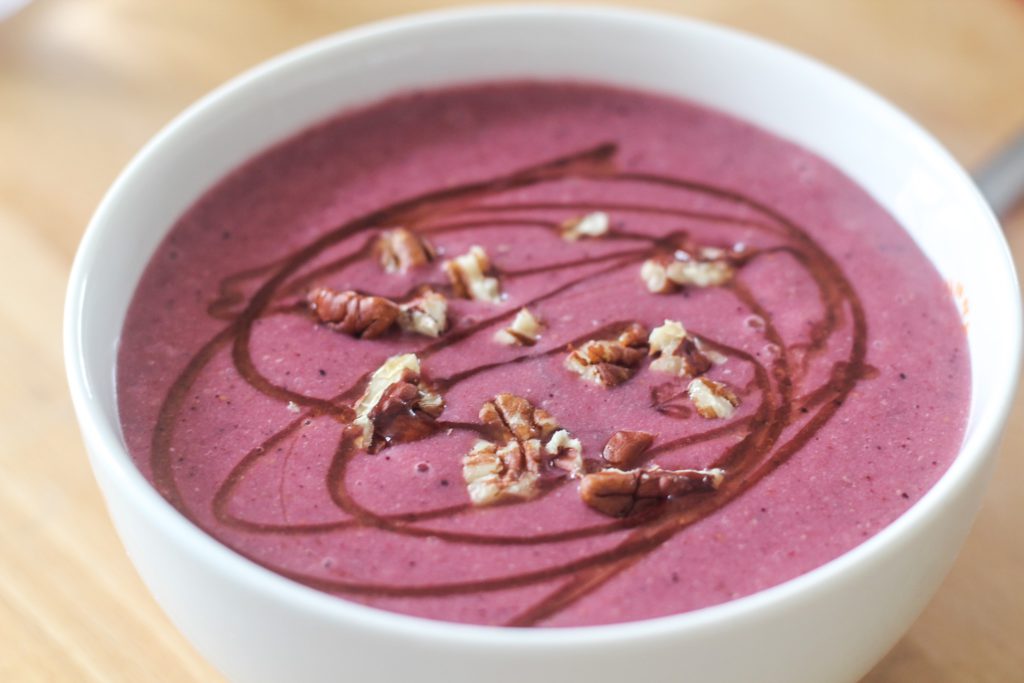 Lijkt me een mooie kleurrijke afsluiter voor dit voedingsdagboek! Heb je vragen over wat je ziet, wat ik eet, of heb je tips; laat het achter in de comments! <3
Bewaar, Like, Tweet of Pin!