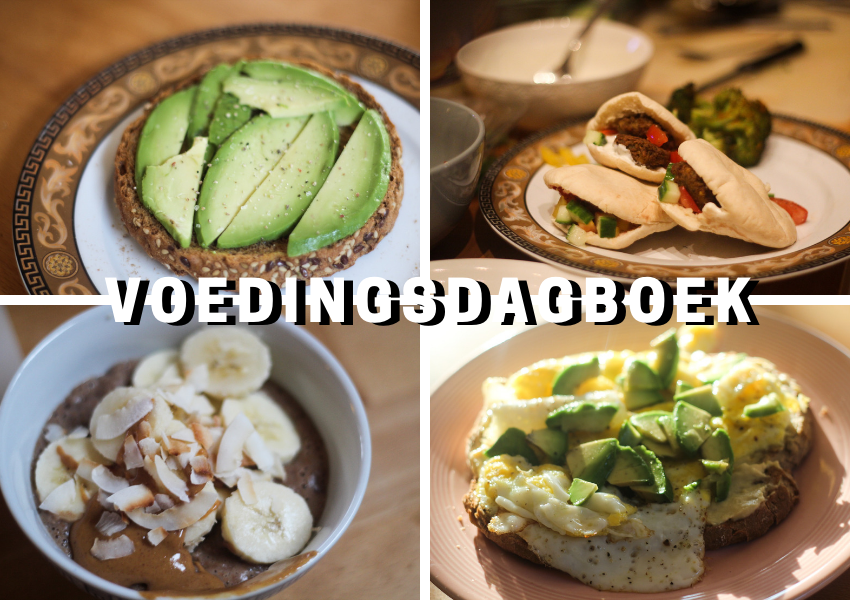 De dagen vlak voor kerst, vlak voor het eindeloze lekkers en alle drankjes. Ik heb er zin in, ik heb zin in de gezelligheid en het eten – de liefde en het verbinden. Vooral na de heftige gebeurtenis van afgelopen week – eten komt echt even in een ander perspectief te staan.
Is het nou echt zo belangrijk om je druk te maken om het eten? Of is het belangrijk om te zijn met de mensen waar je van houdt? Dit principe spreek ik vaak zat uit, maar nu ligt er een andere lading onder – bijna een noodkreet. Om alsjeblieft verder te kijken dan calorieën en koekjes en wijntjes – kijk naar de mensen met wie je aan tafel zit. Dát is waar kerstmis om draait als je het mij vraagt.
Goed, dan gaan we nu naar het voedingsdagboek!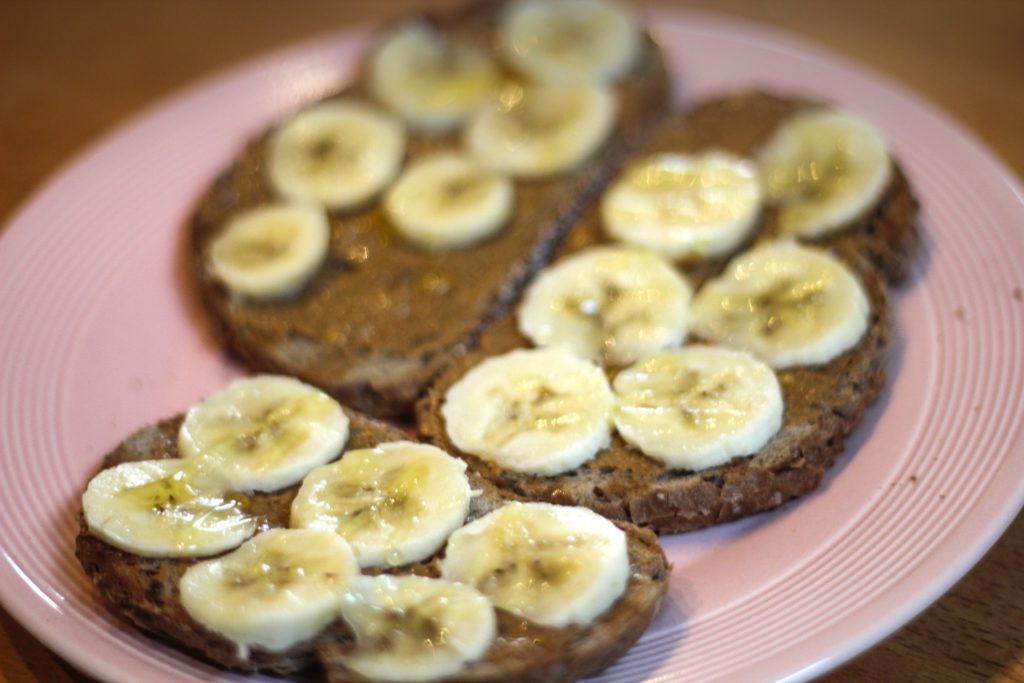 Ook wel een van mijn lievelingsontbijtjes van de laatste tijd; geroosterd brood met pindakaas, banaan en honing. Hmm!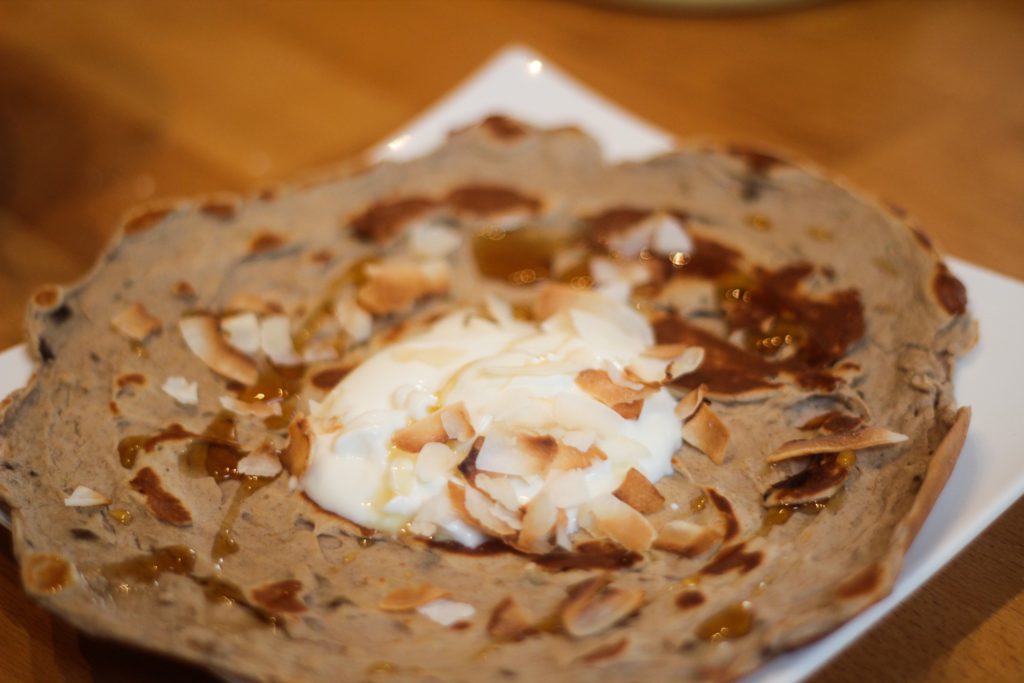 En er kwam weer eens een banaan-ei pannenkoek voorbij! Dit at ik van de zomer echt elke ochtend, maar hoe kouder het wordt – hoe meer ik richting warme havermout ontbijtjes ga. Af en toe komt er nog een pannenkoek langs.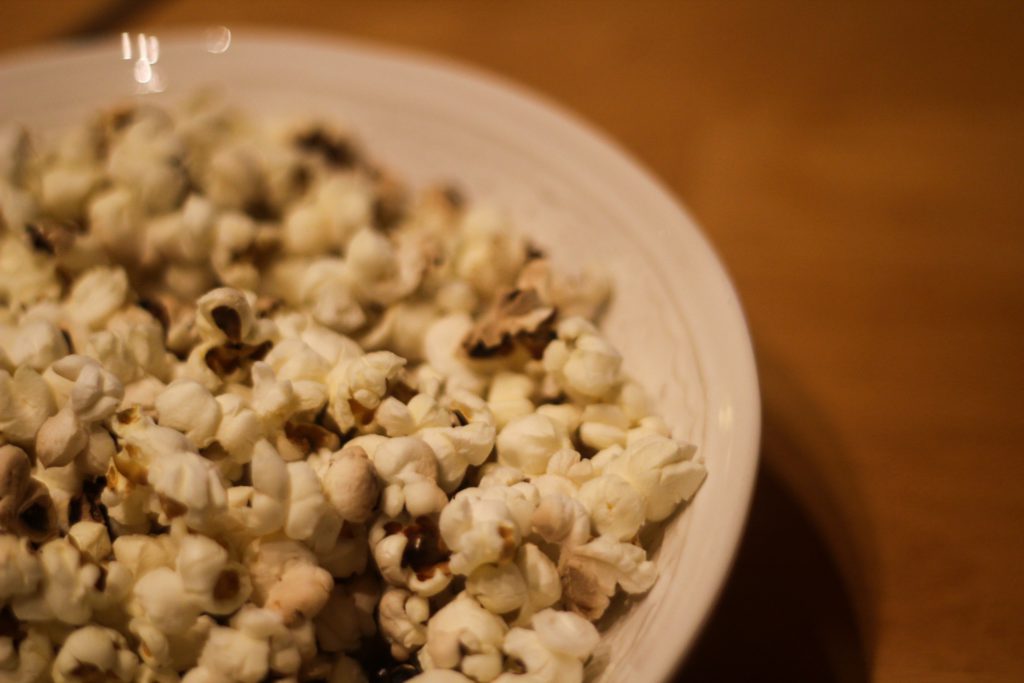 Zelfgepopte popcorn.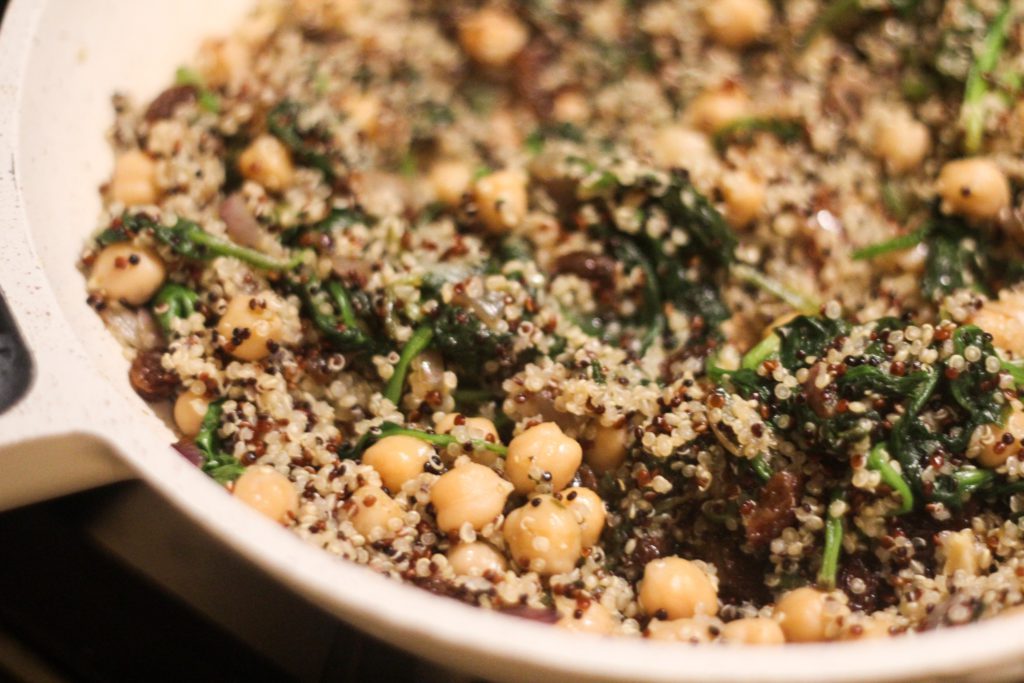 Een quinoa 'roerbak' met spinazie, kikkererwten, rode ui en rozijntjes.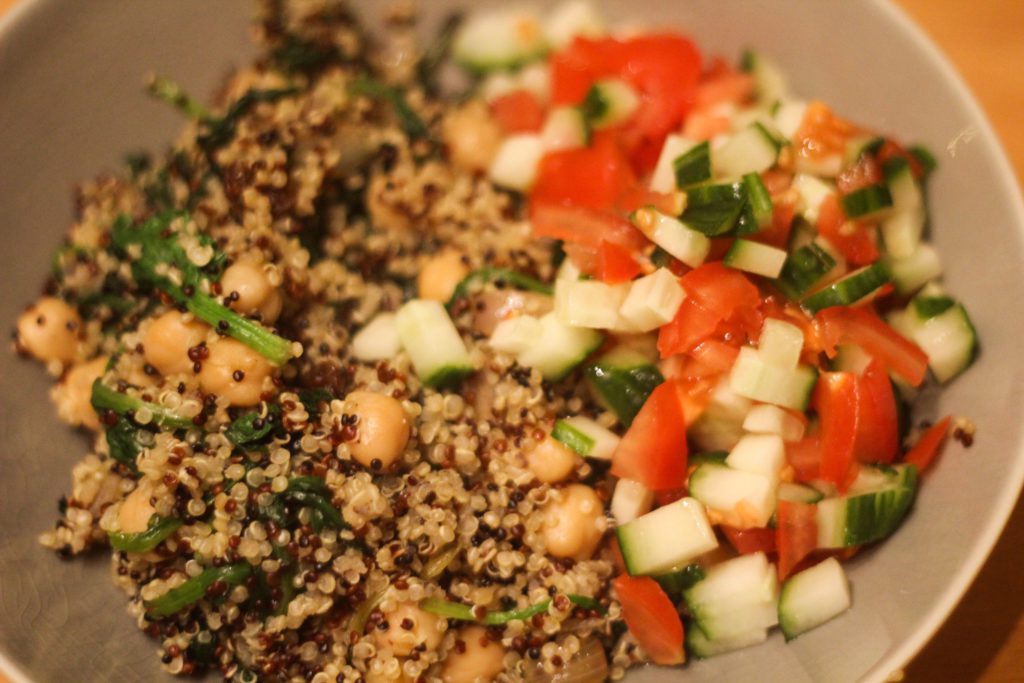 Dit eet ik dan (zoals je in de vlog misschien ook hebt gezien) met tomaat en komkommer die ik tijdens het eten door het geheel roer.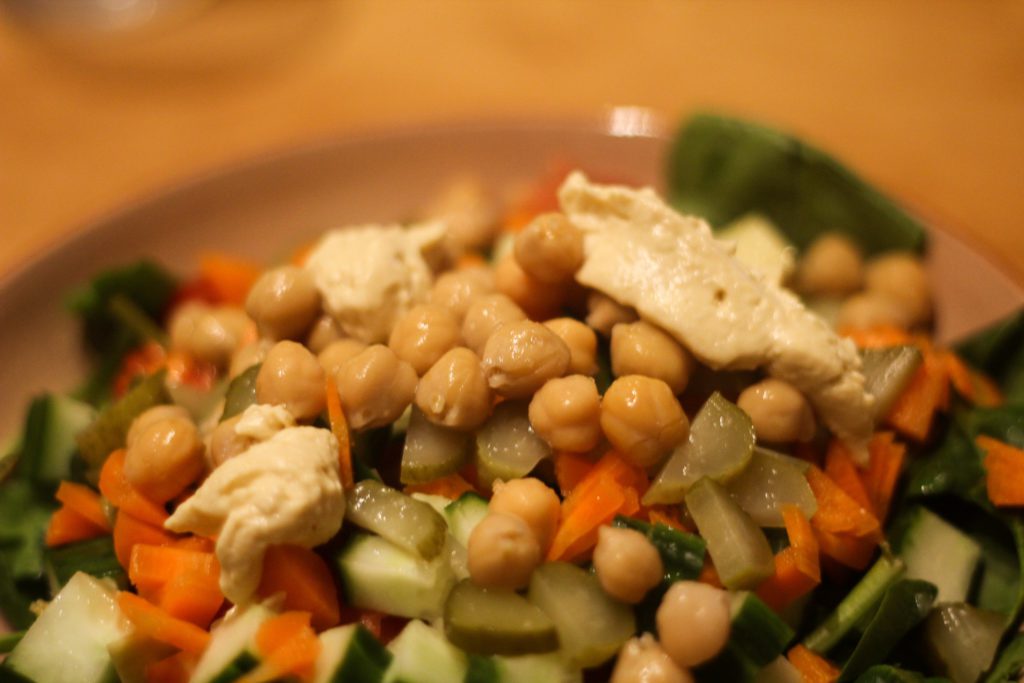 Salade met restjes, spinazie, komkommer, wortel, kikkererwten, augurk en hummus.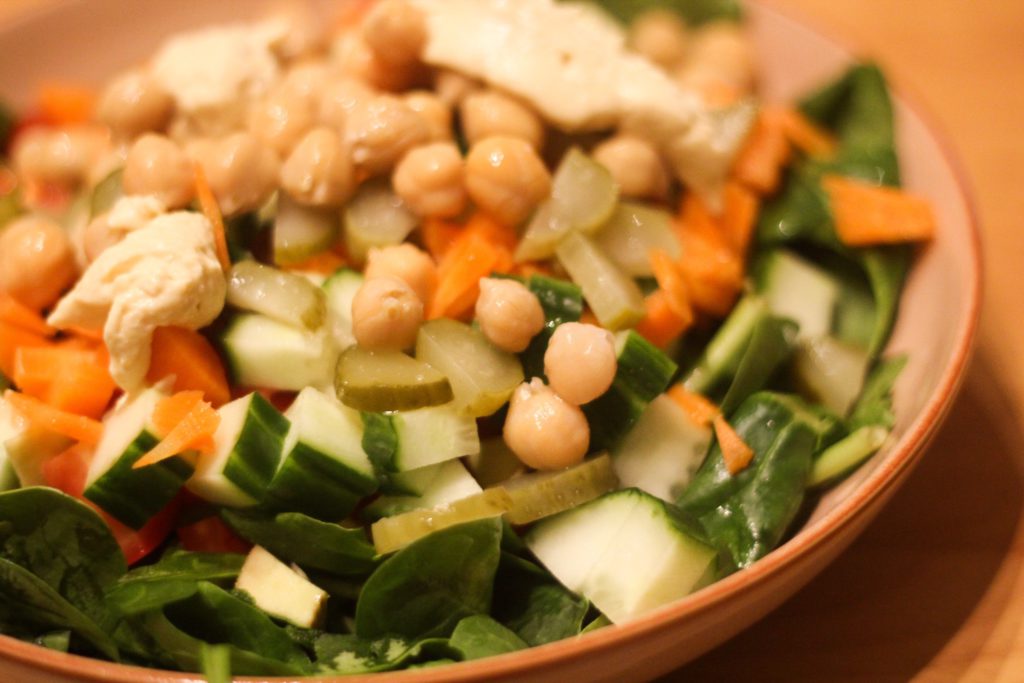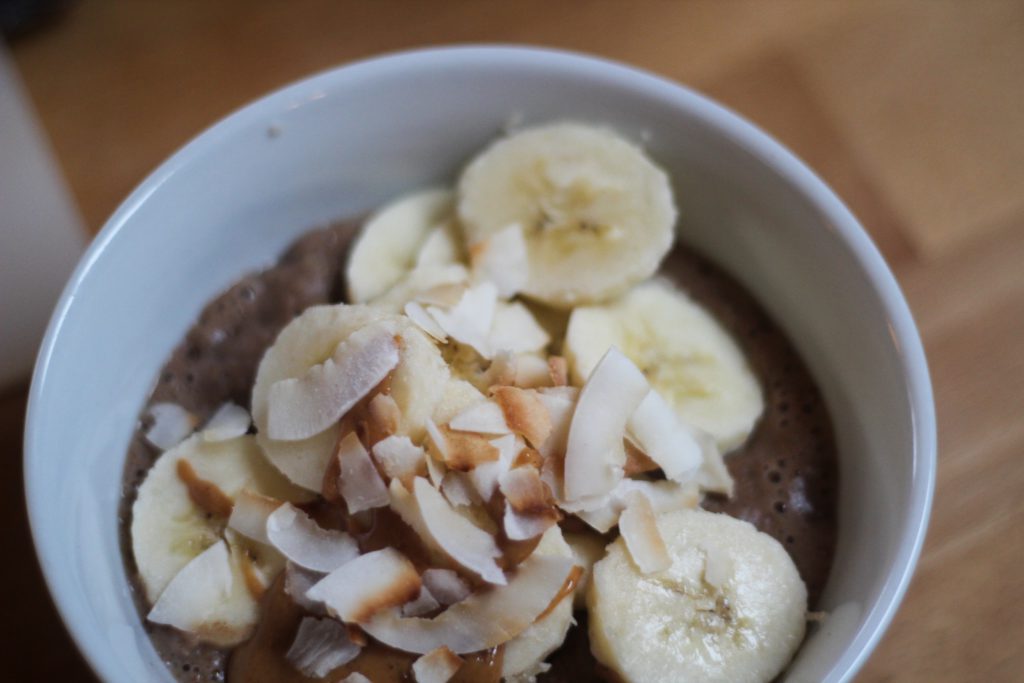 Havermout ontbijt met banaan, pindakaas en kokos.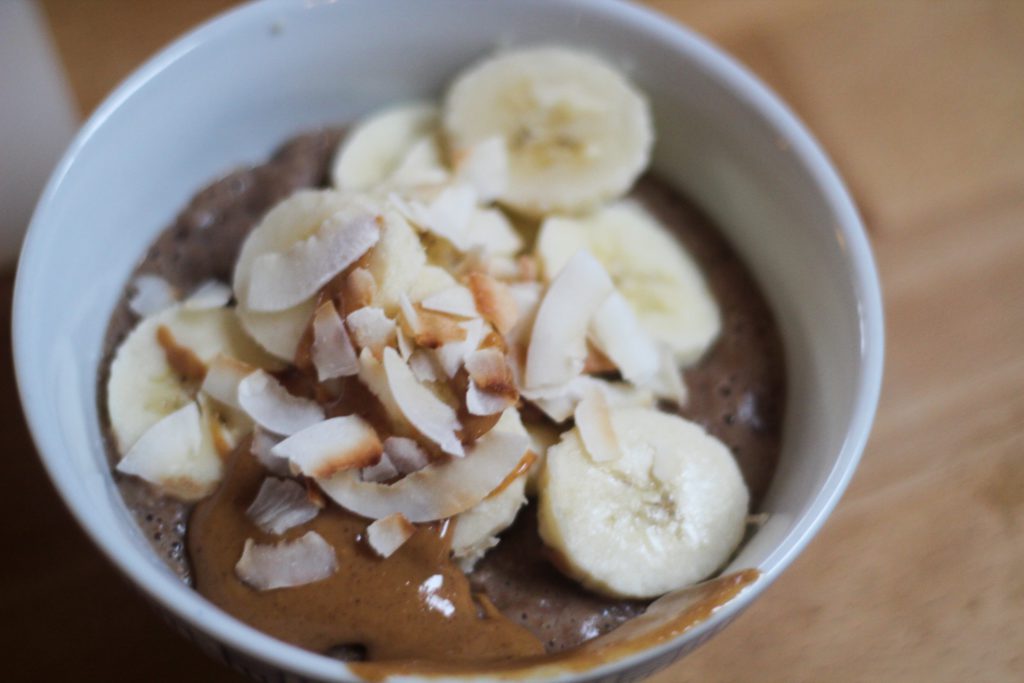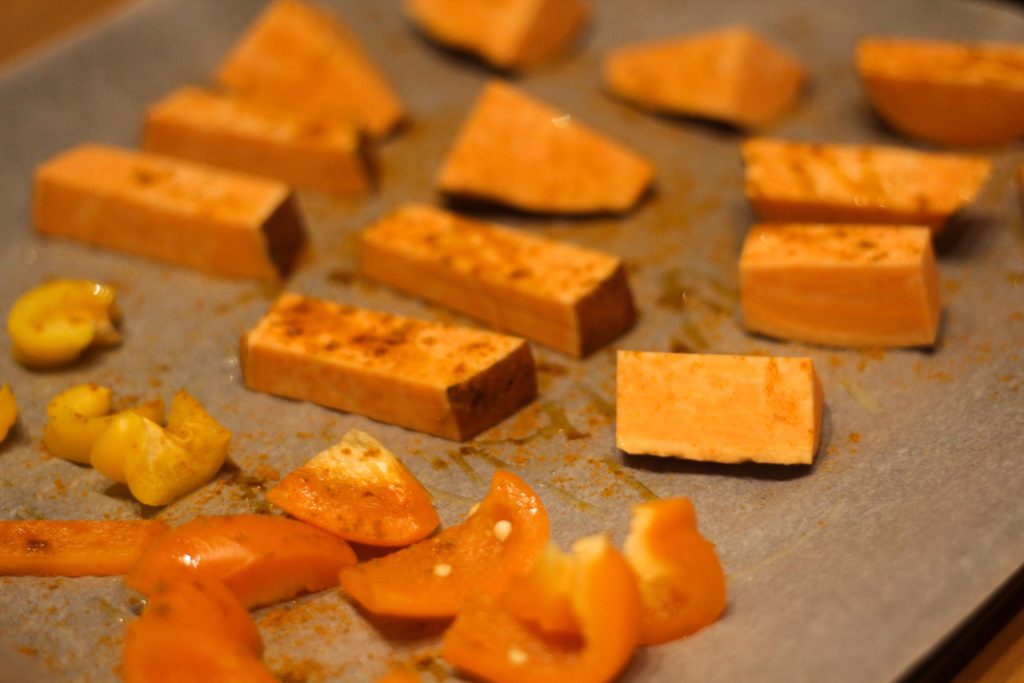 Paprika en zoete aardappel die de oven in gaan. Gekruid met wat paprika poeder, peper en zout.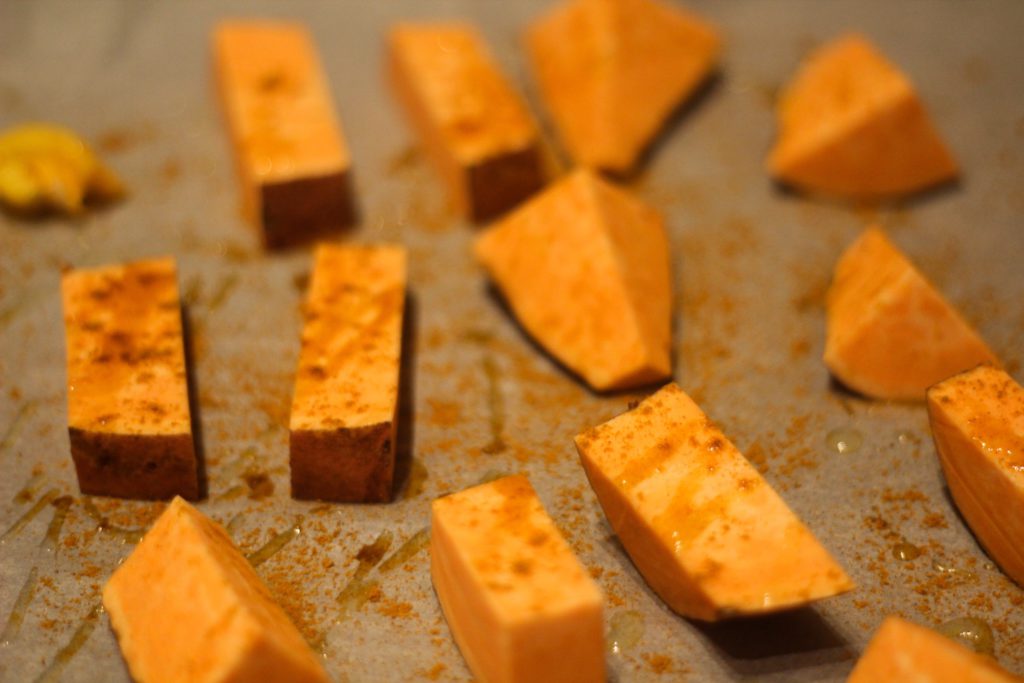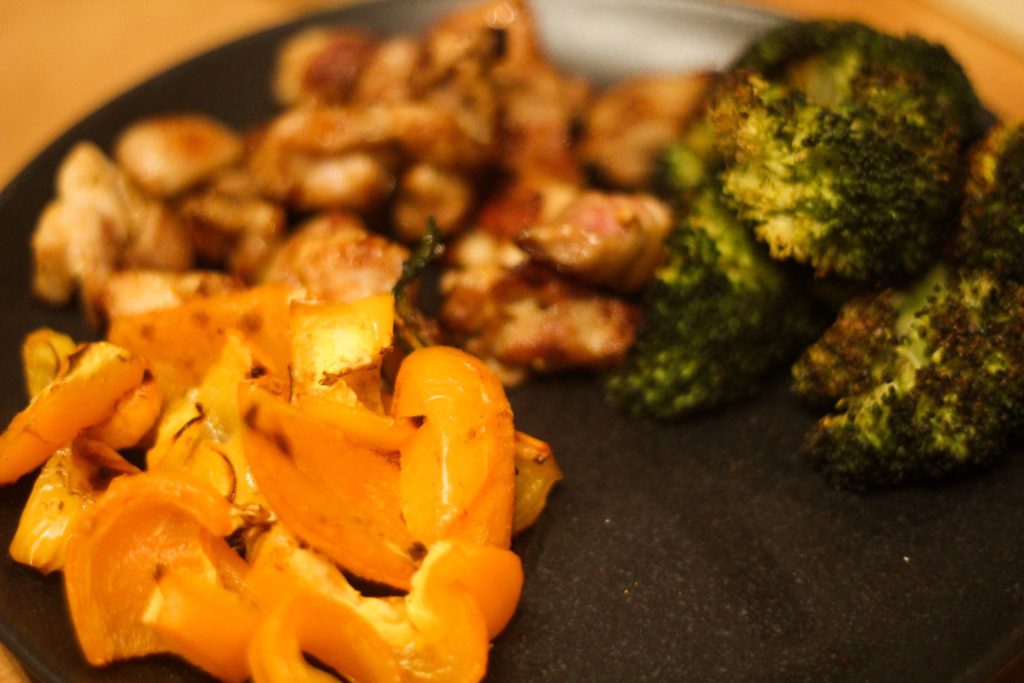 Een simpele maaltijd; kip, paprika, broccoli en..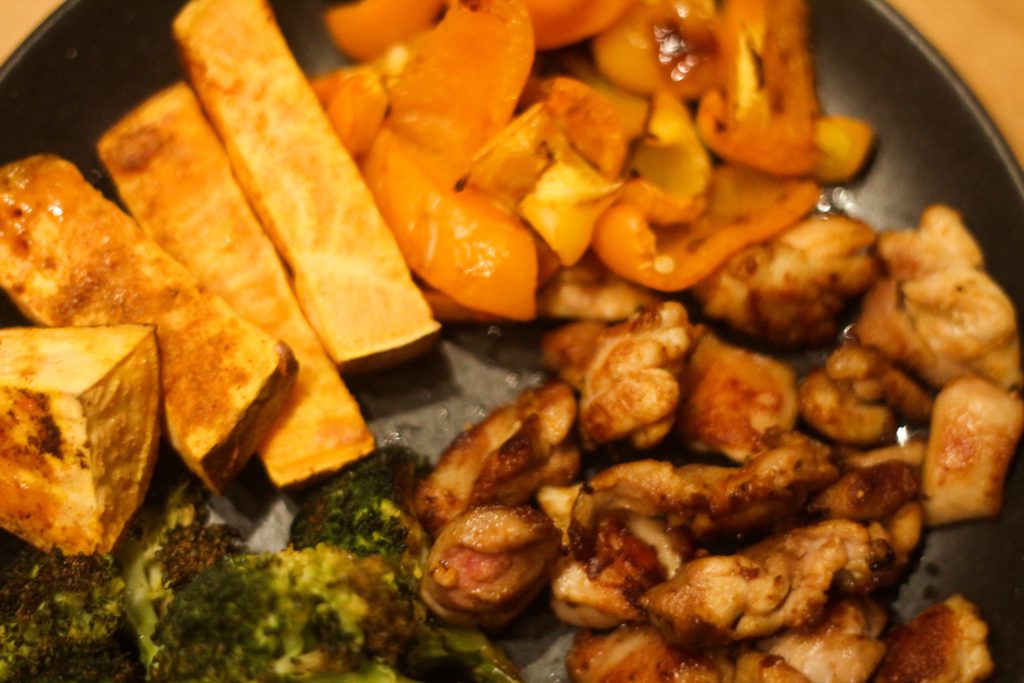 Zoete aardappel!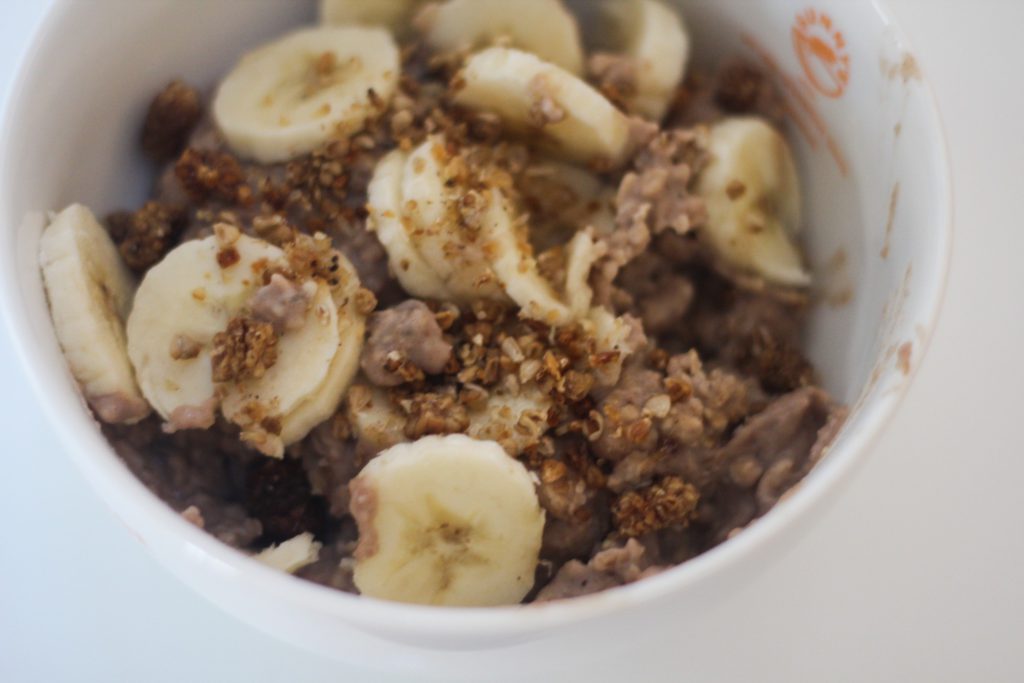 Havermout ontbijt met banaan en moerbessen.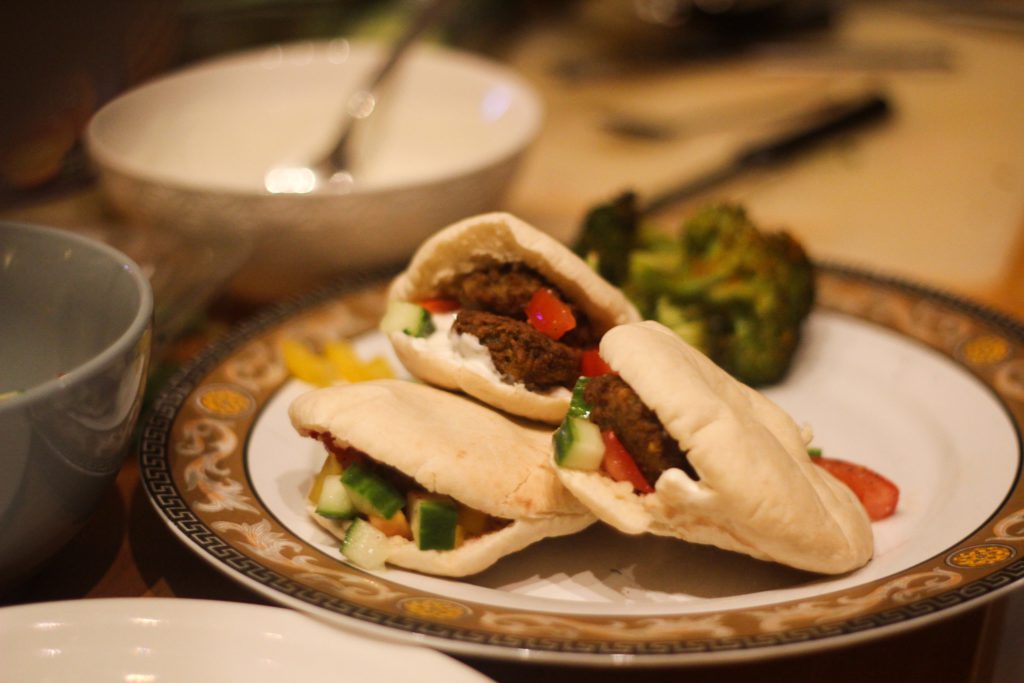 Boy kwam eten en dan komen de pita broodjes uit de vriezer. Gevuld met falafel, knoflooksaus en groente.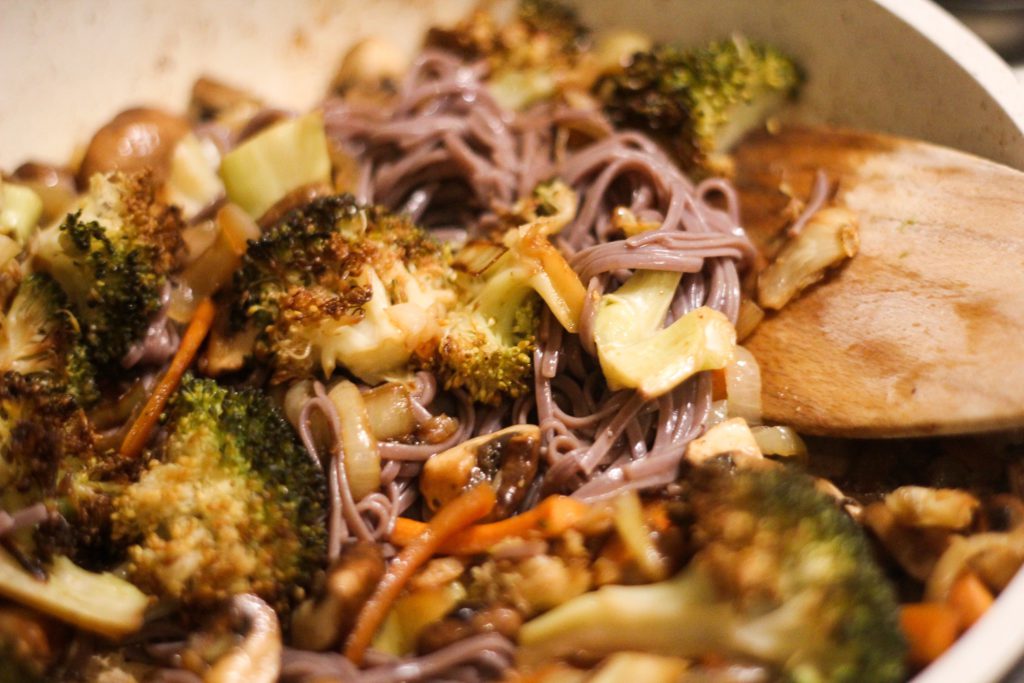 Een noedel-roerbak met soba noodles (dit is volgens mij de zoete aardappel variant, bij de Albert Heijn te koop), broccoli, wortel, ui en champignons.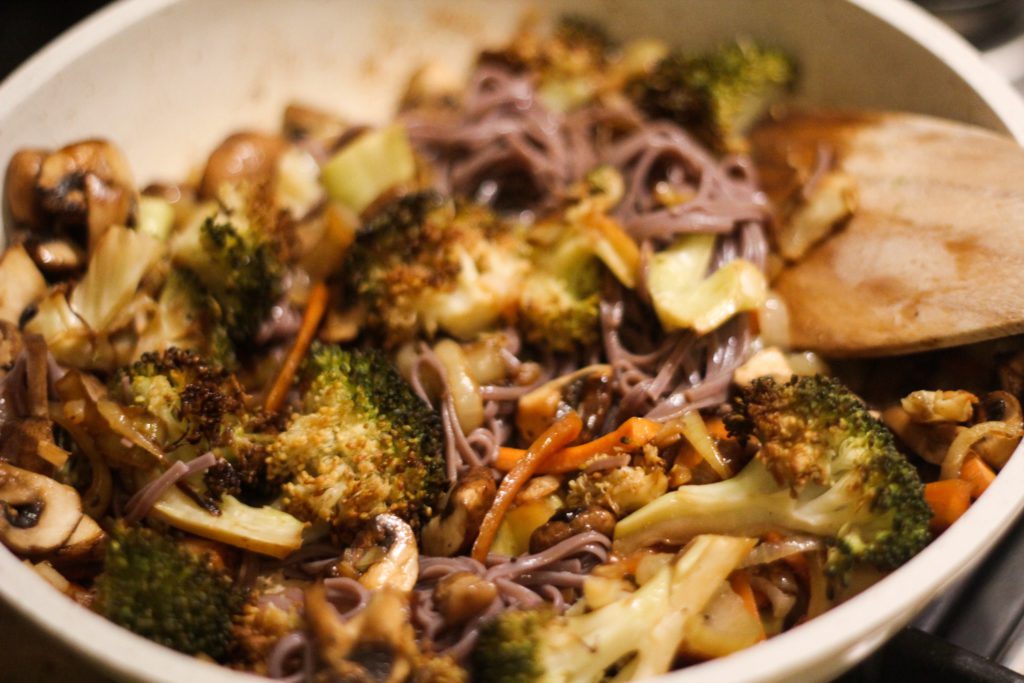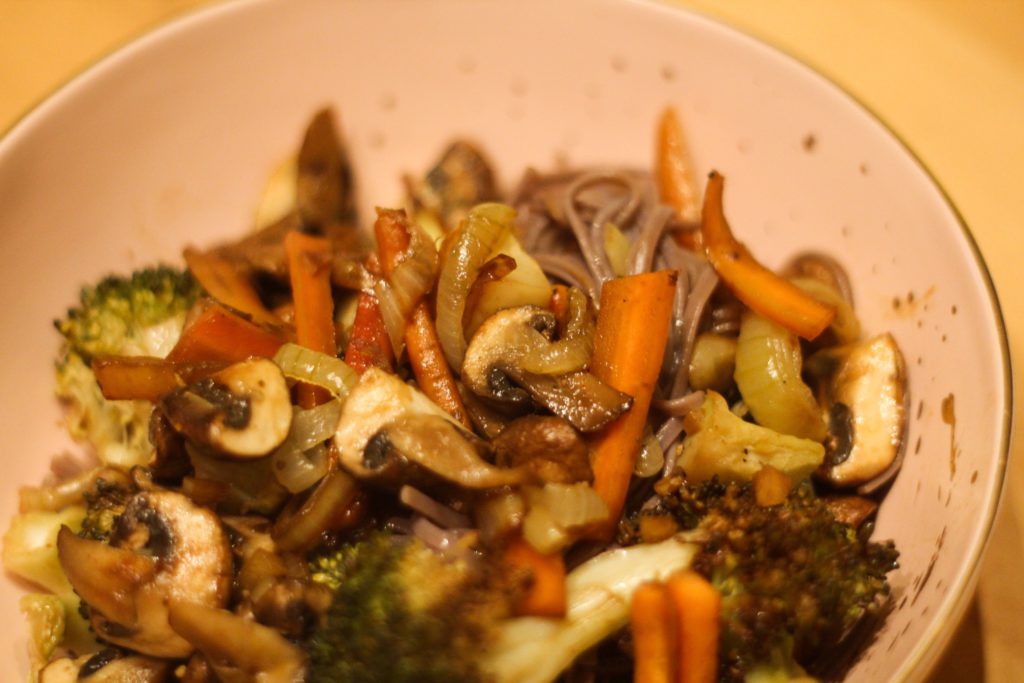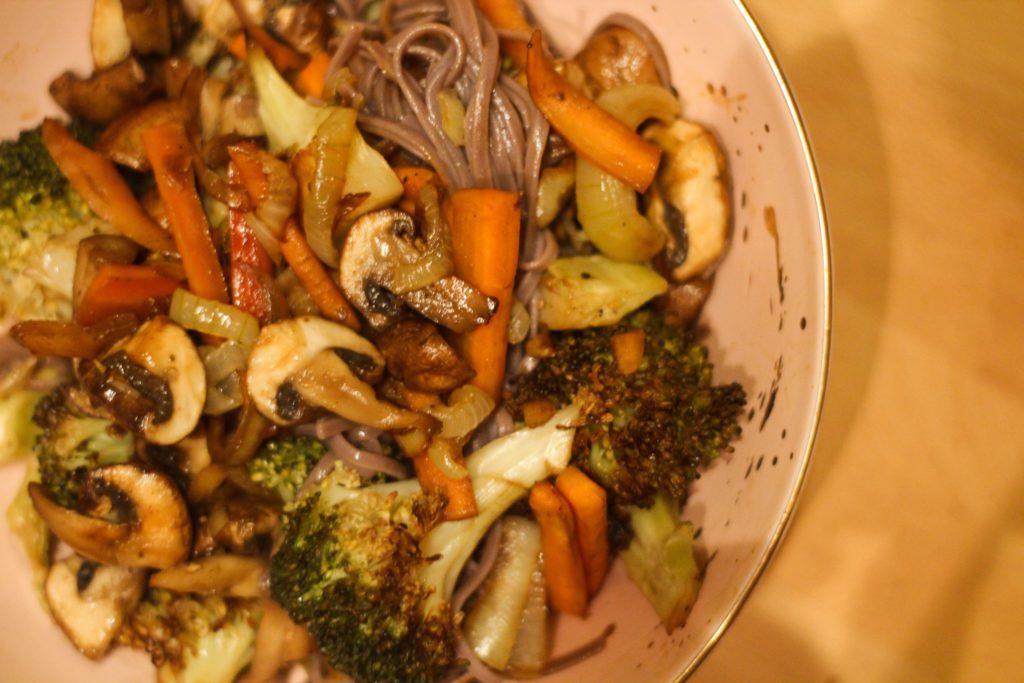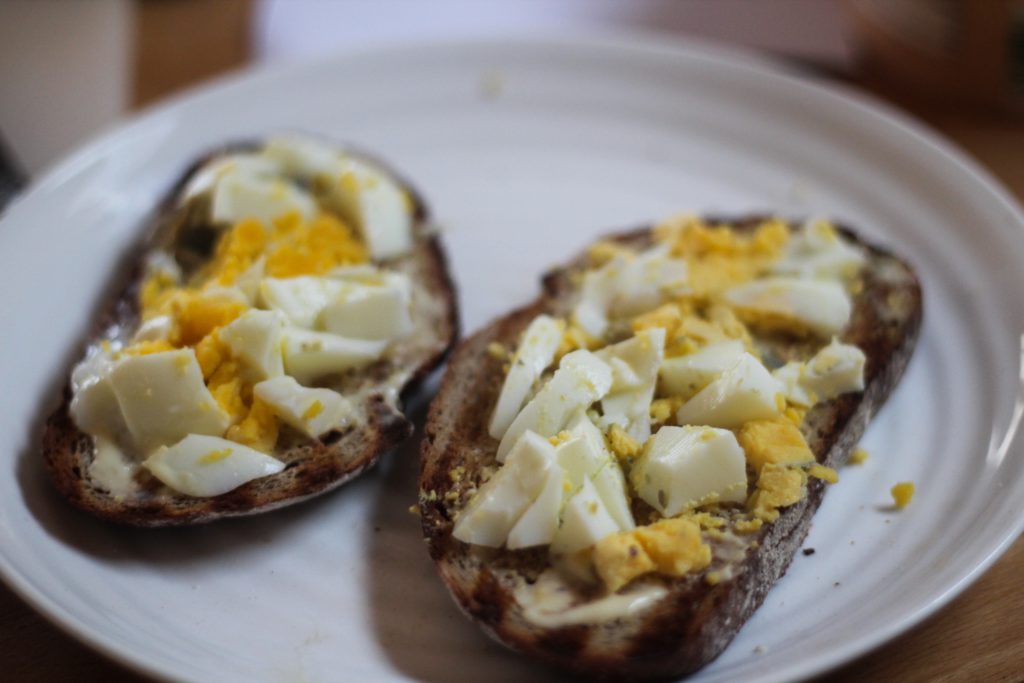 Broodjes met mosterd, halvanaise en een gekookt eitje.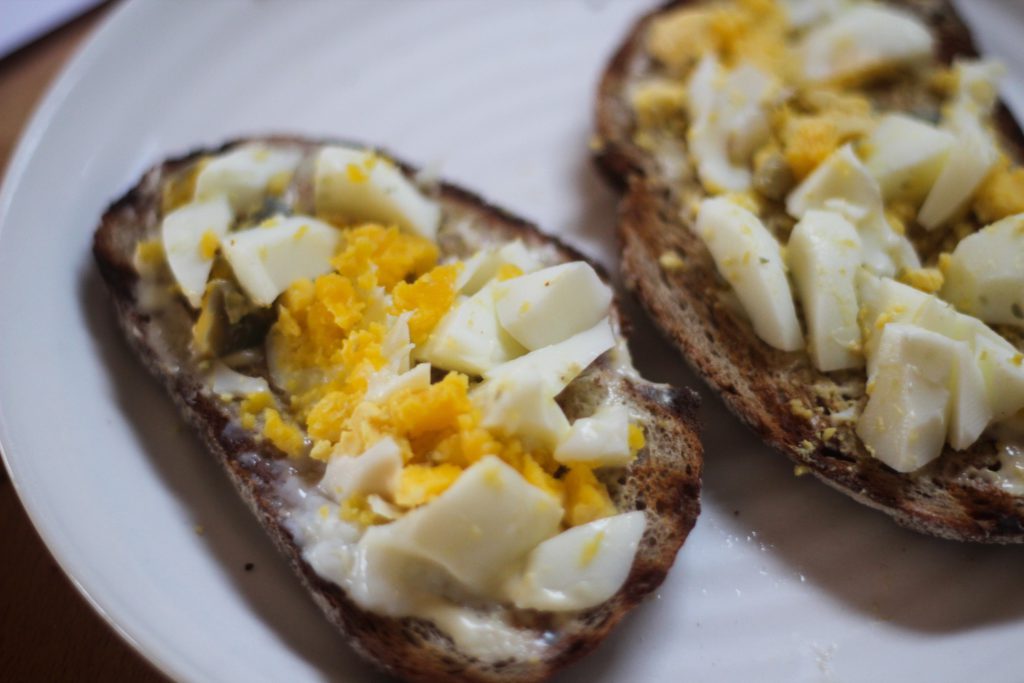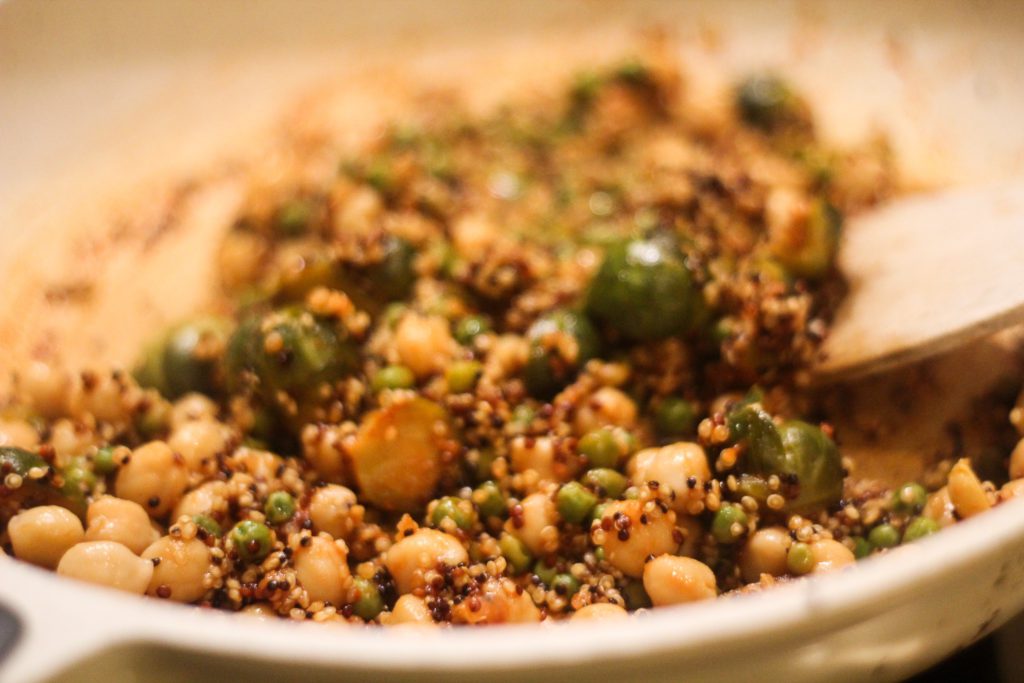 Quinoa, doperwten, spruitjes, kikkererwten en wat chilisaus.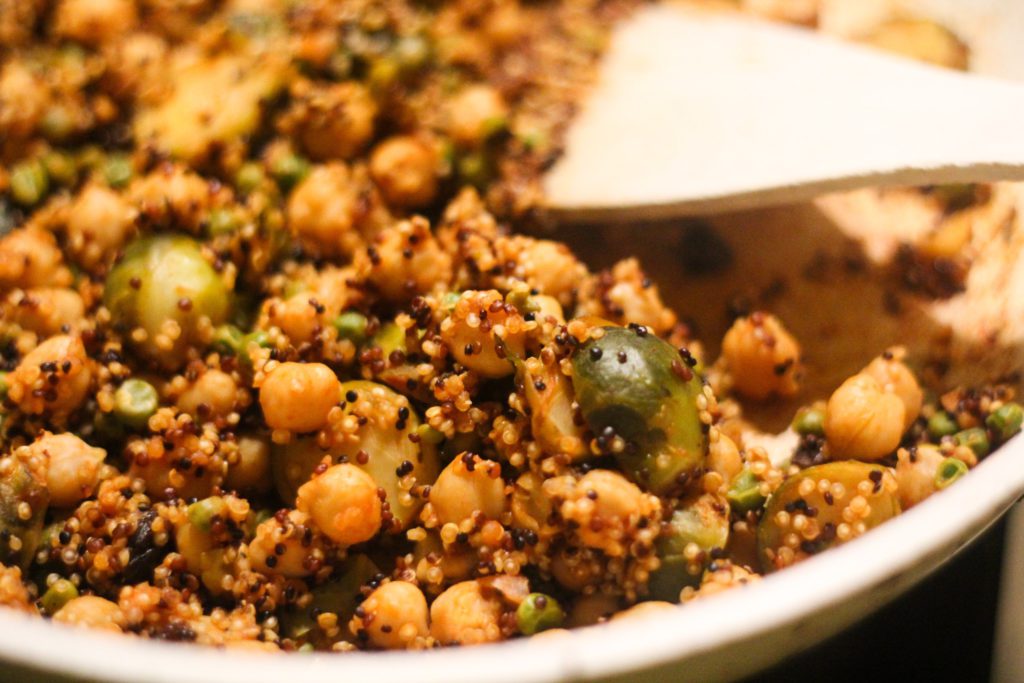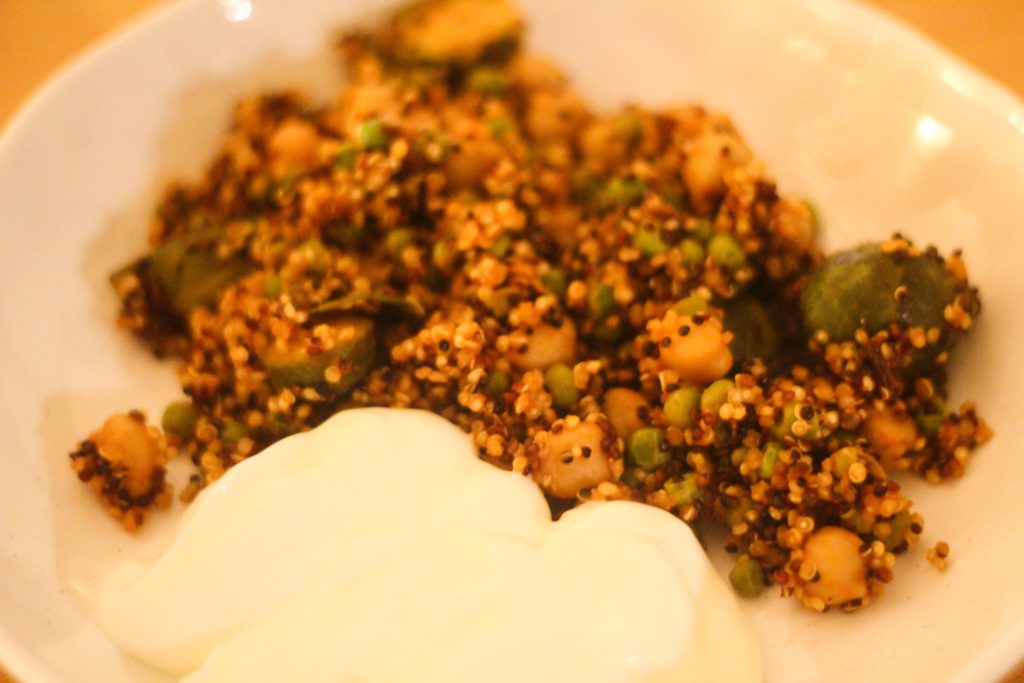 Met wat yoghurt erbij en klaar!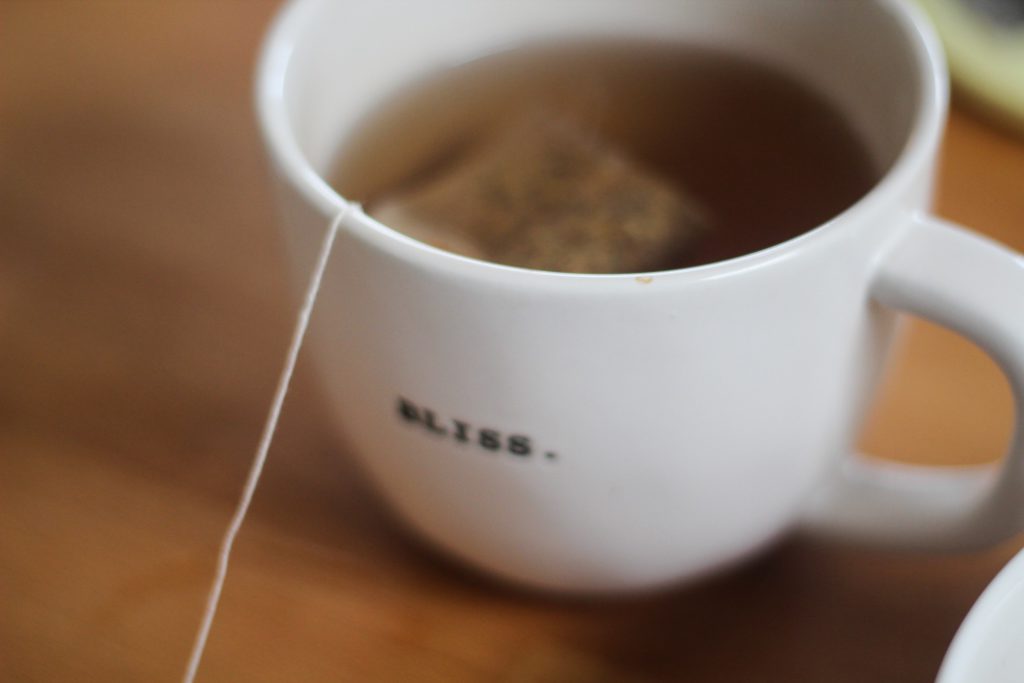 Mijn lievelingsmok met thee van Shotimaa.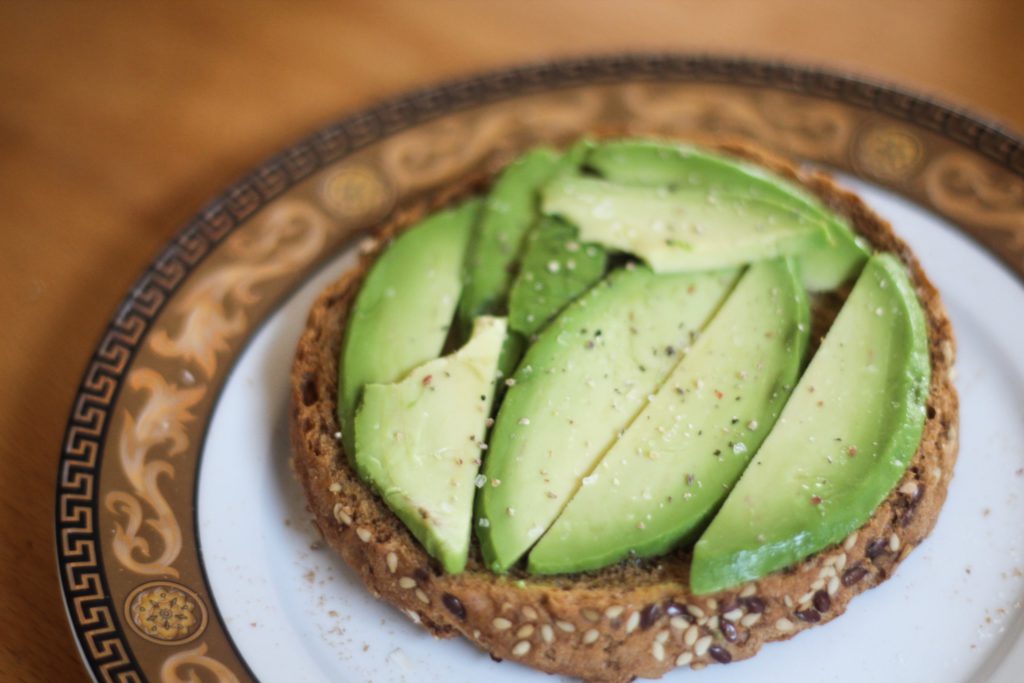 Het beleggen van een broodje, cracker of beschuitje is altijd een soort Tetris spel voor mij, zoals je ziet. Haha.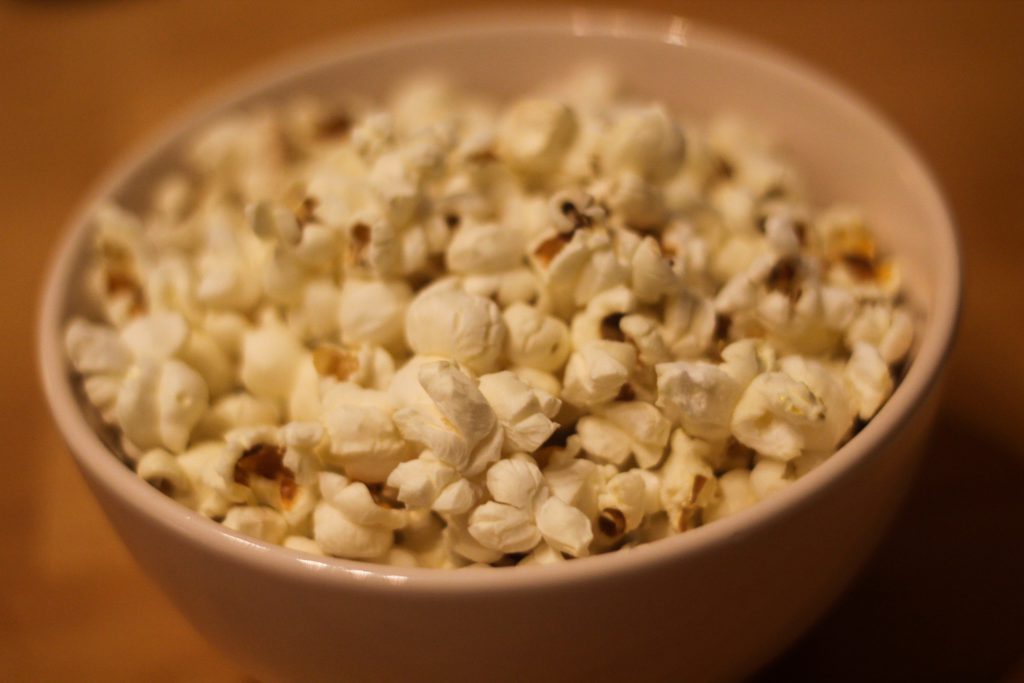 Popcorn time!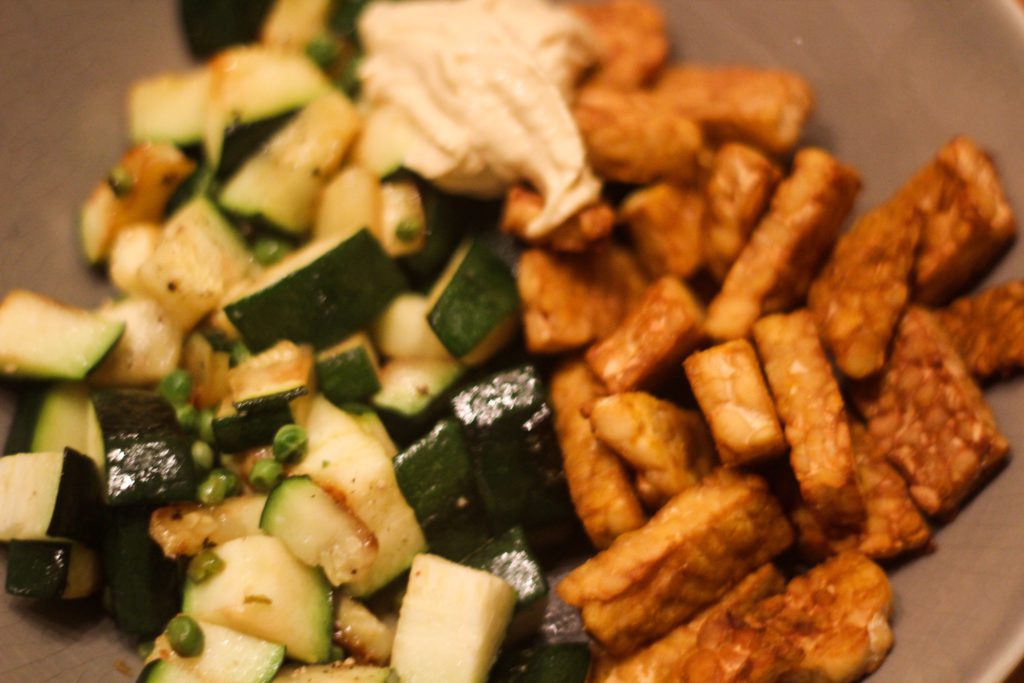 Restjes uit de koelkast; courgette, doperwten, tempeh en wat hummus.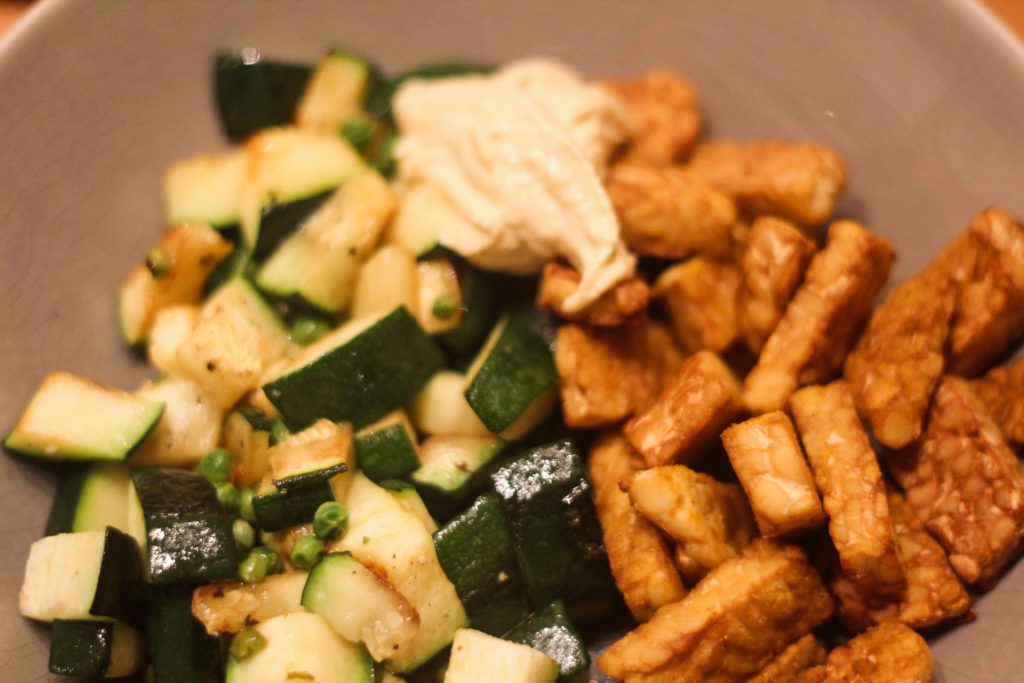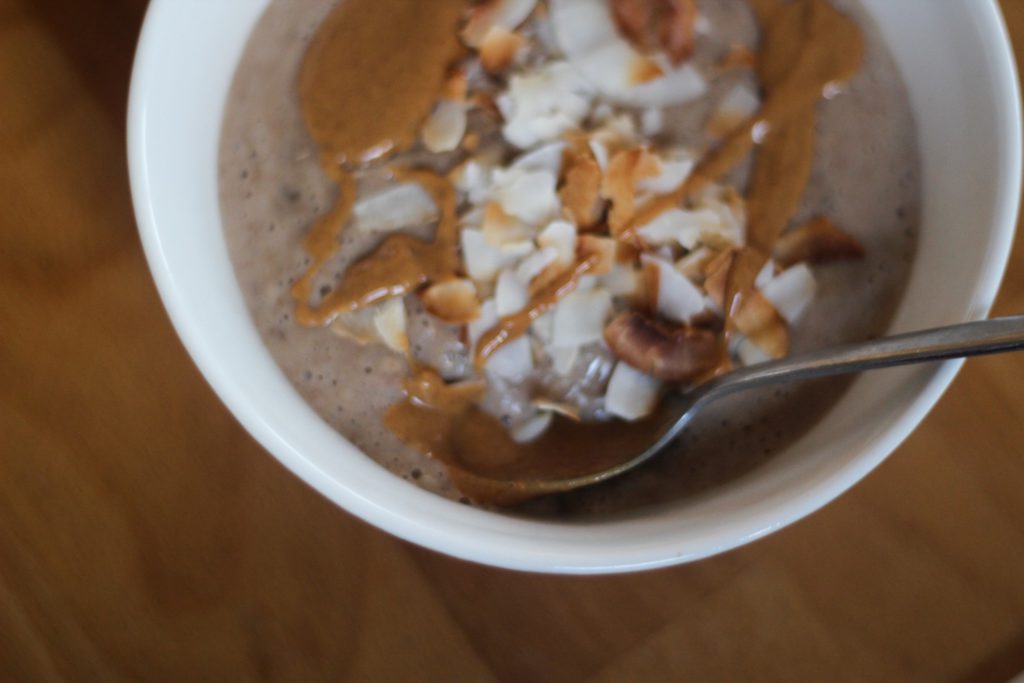 Havermout met pecannoten, kokos en pindakaas.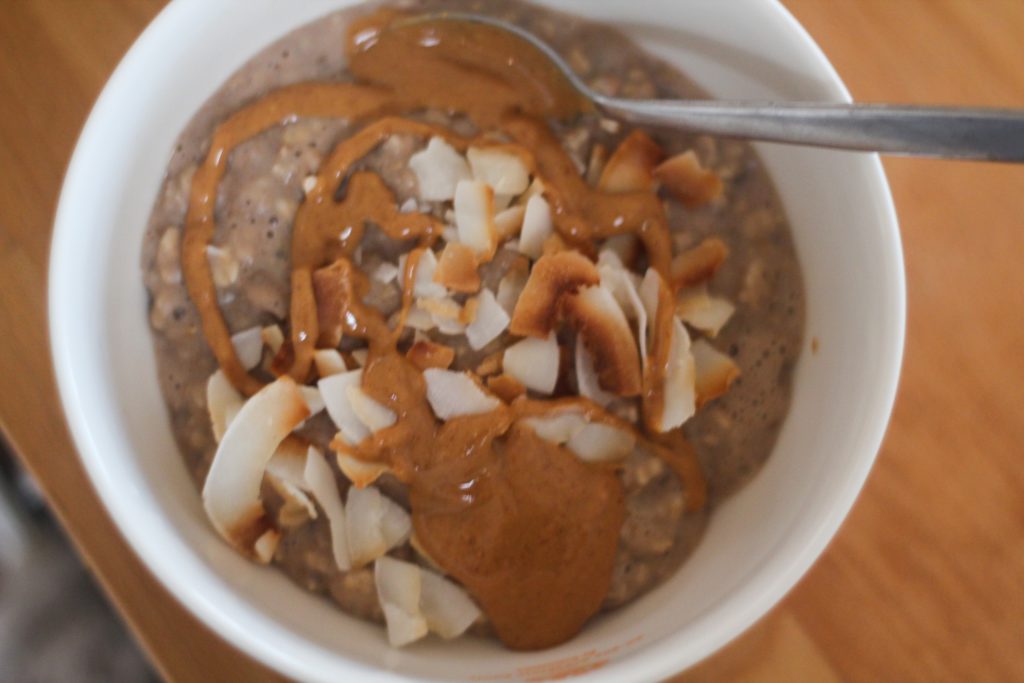 Jummm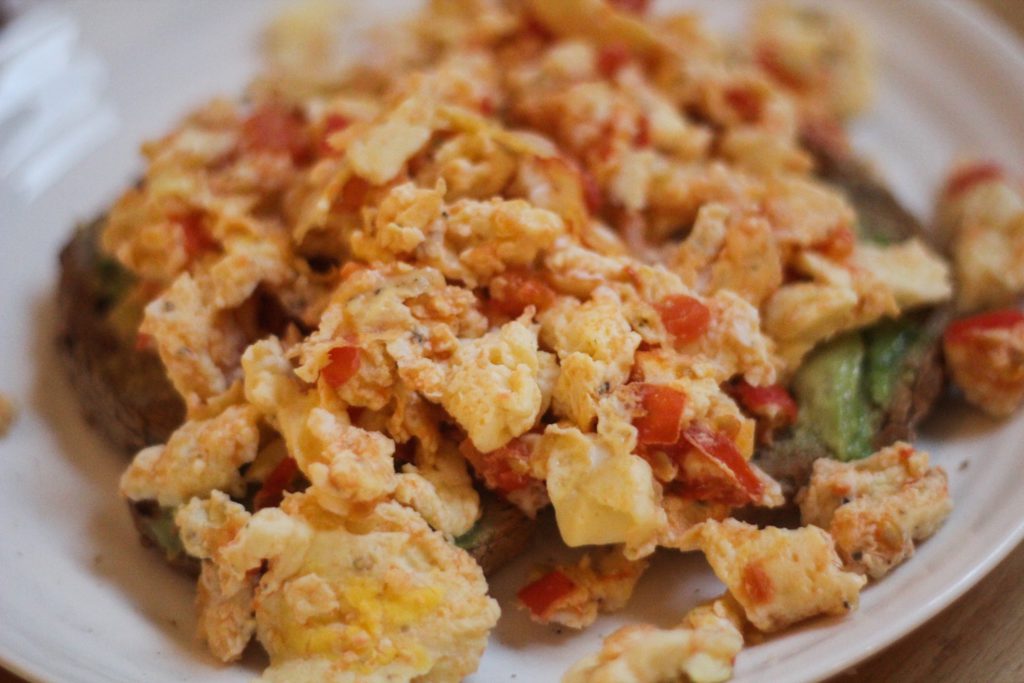 Een omelet met tomaat en avocado op brood.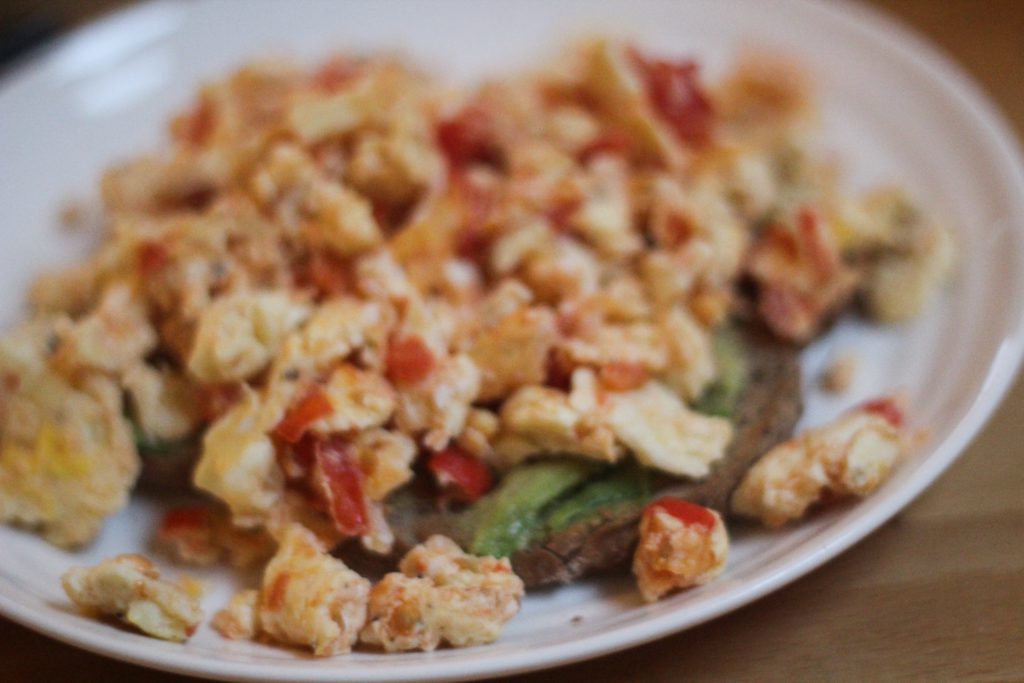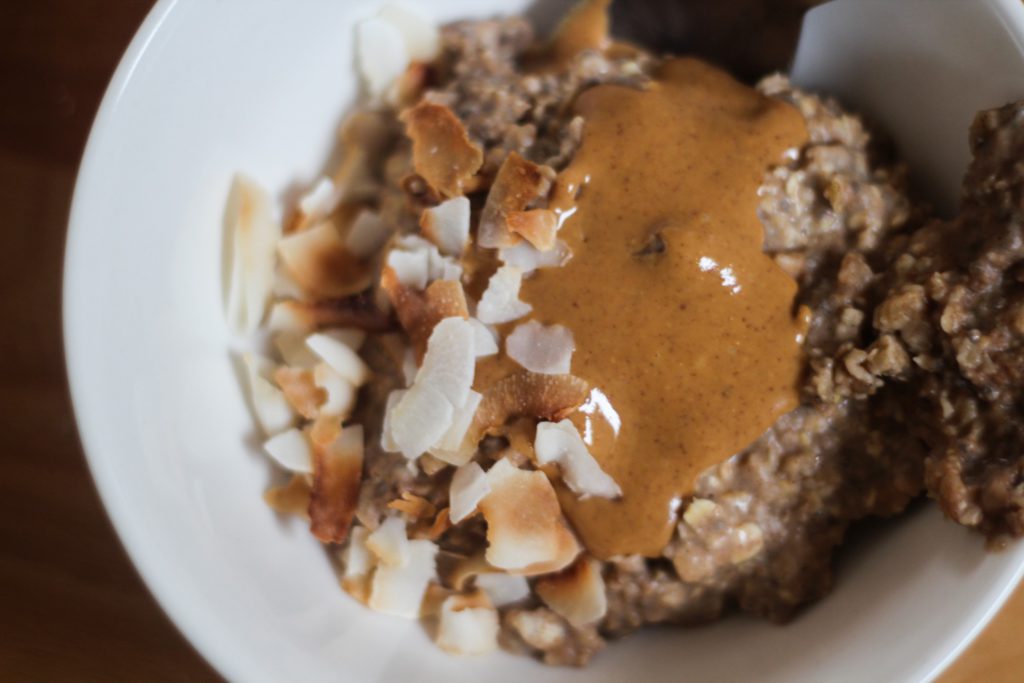 Havermout met kokos en pindakaas, opnieuw.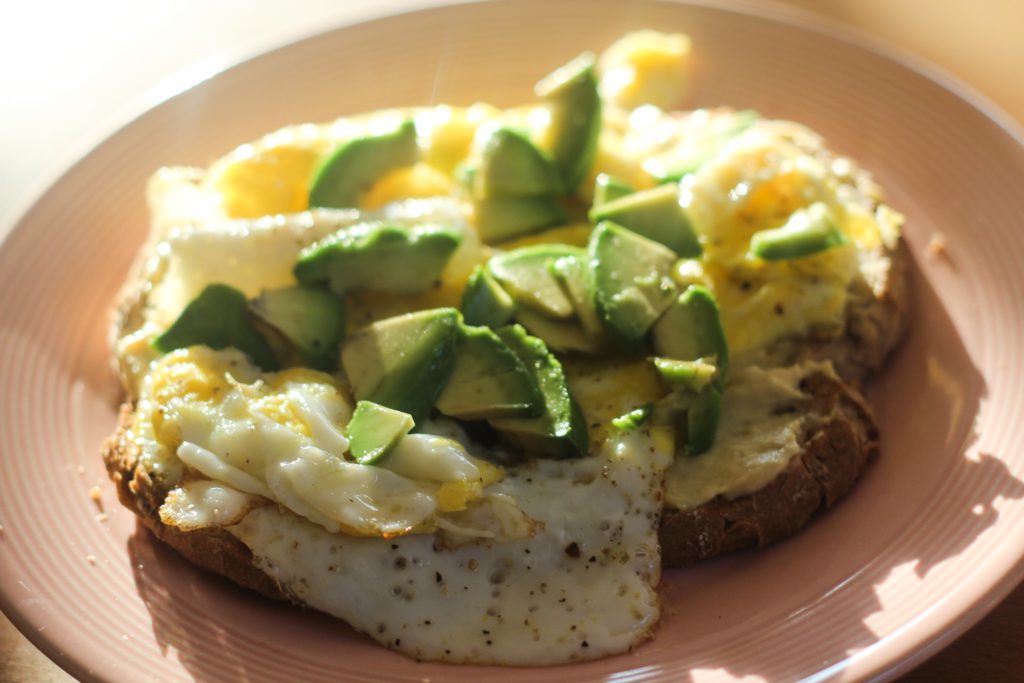 Ik val in herhaling. Broodje hummus met een gebakken ei en avocado.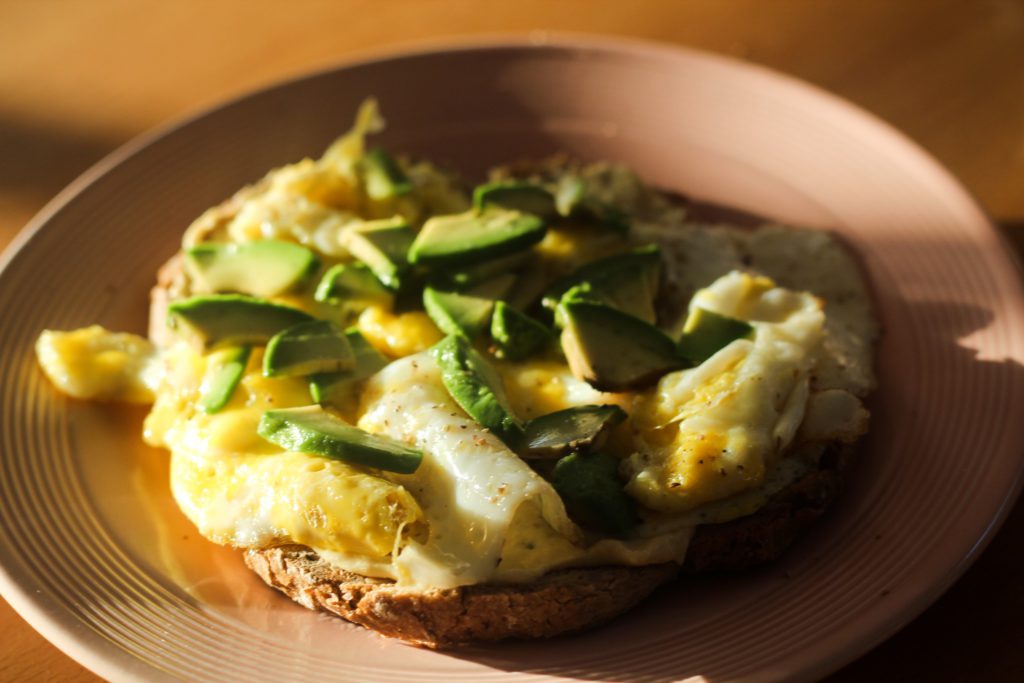 En we sluiten af met een mooie ondergaande zon tijdens mijn lunch, zoals je ziet op de foto. Vanaf vandaag worden de dagen weer langer! Heb een fijn weekend allemaal <3