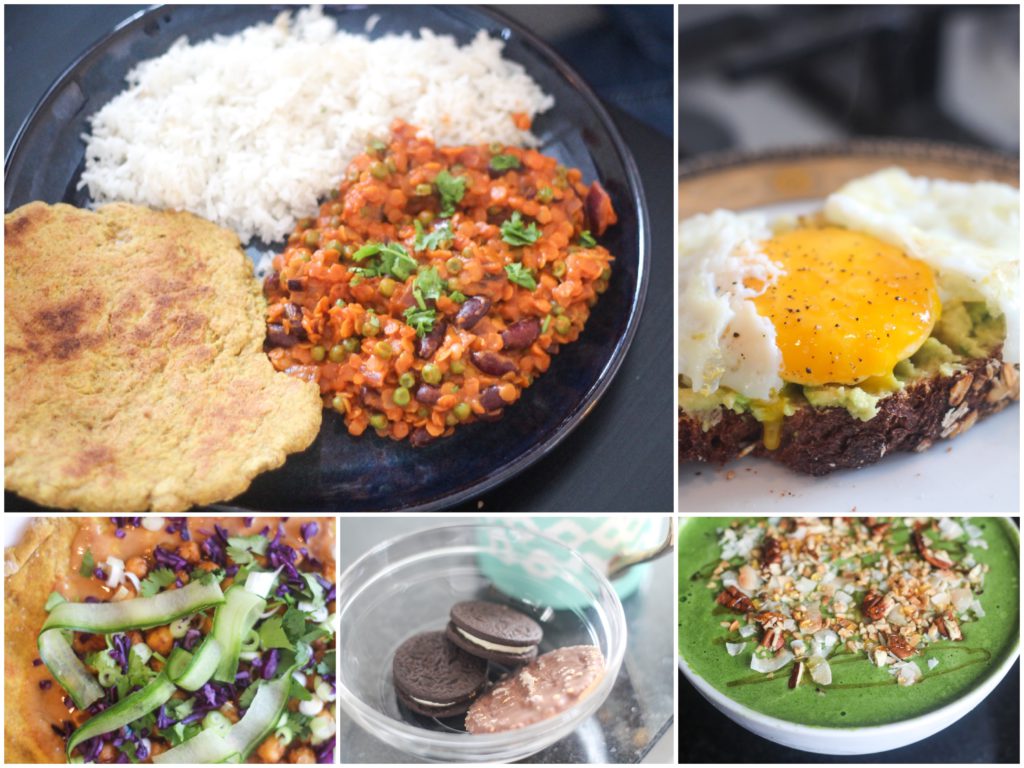 Mensen die vergeten te eten zitten denk ik in een hele andere wereld dan ik, haha. Ik leef om te eten, zo voelt dat soms. Op vakantie gaan betekent lekker eten voor mij, ik ben gek op boodschappen doen (en al helemaal in het buitenland, nieuwe producten ontdekken) en ik word wakker me de gedachte "oeh, wat zal ik onbtijten!?". Daarom ben ik ook gek op het delen van mijn voedingsdagboek met jullie, here we go!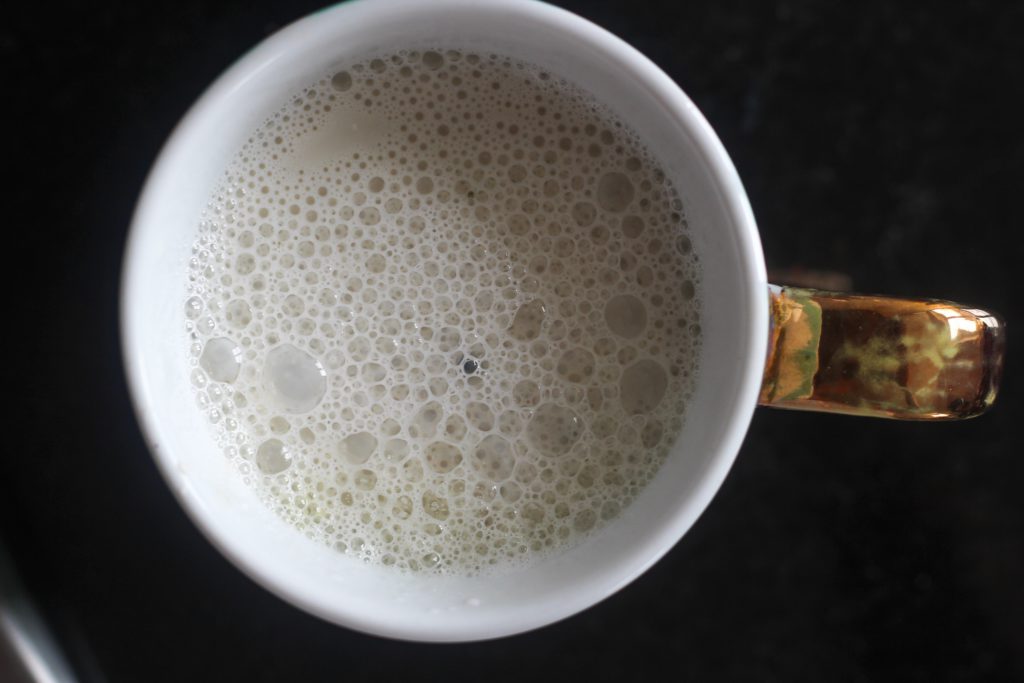 Matcha latte (matcha + amandelmelk opwarmen) met wat honing.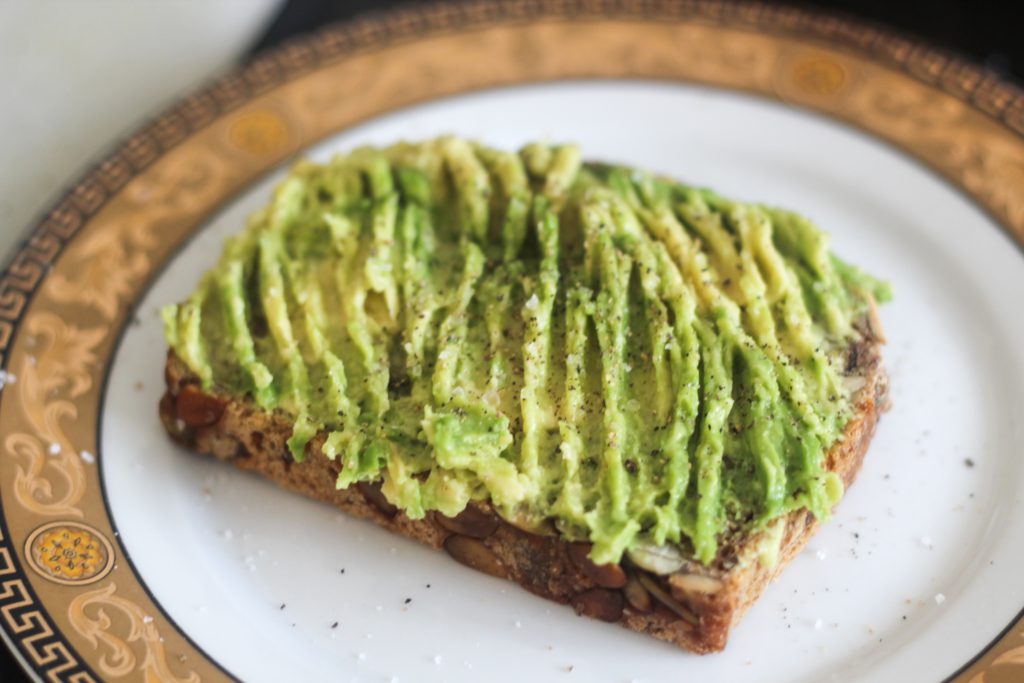 Volkoren broodje van de Marqt met avocado, peper en zout.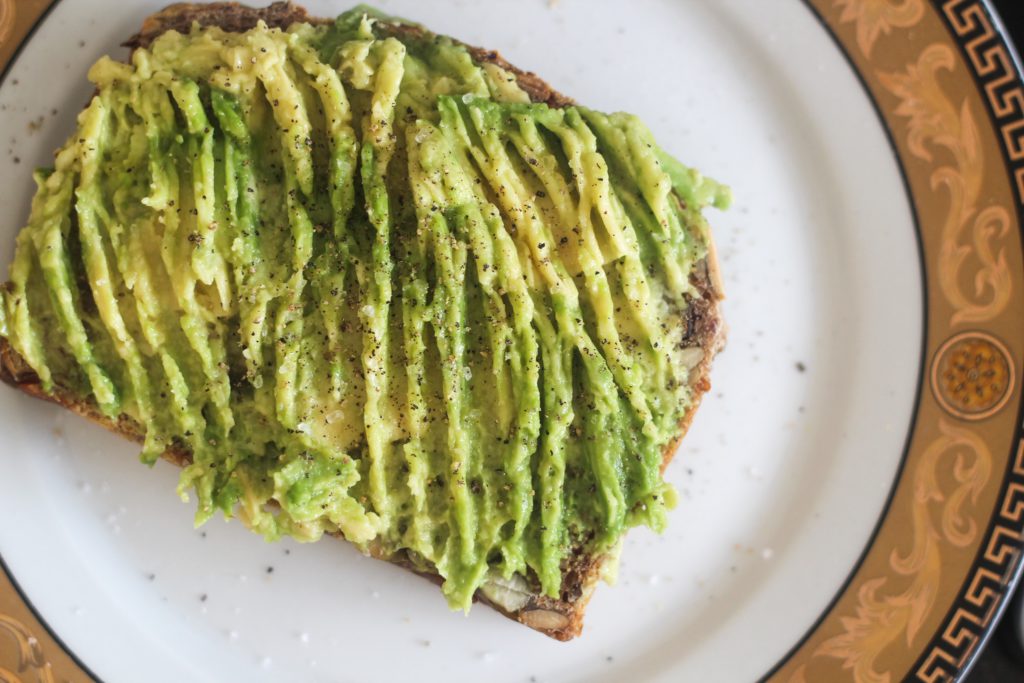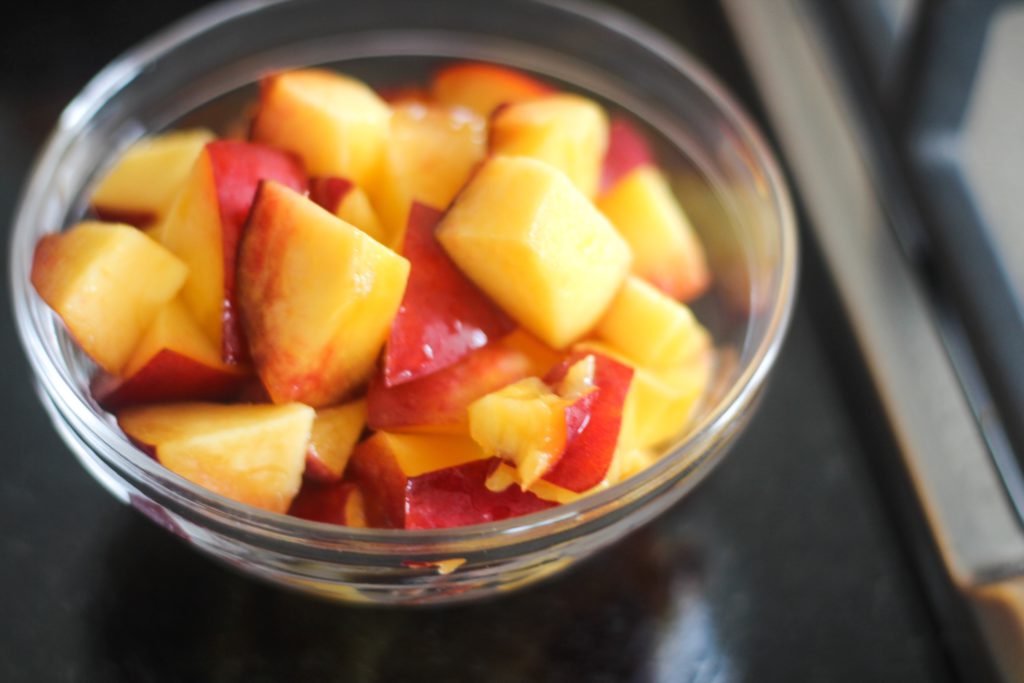 Schaaltje heerlijke sappige nectarine.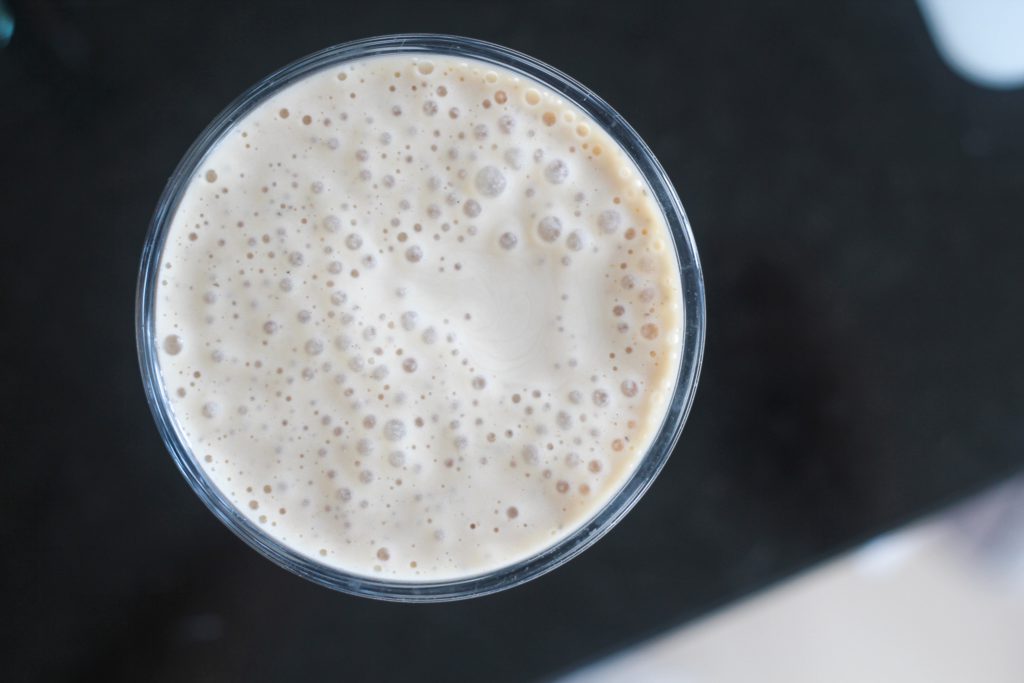 Een smoothie met banaan, amandelmelk en vegan eiwitpoeder.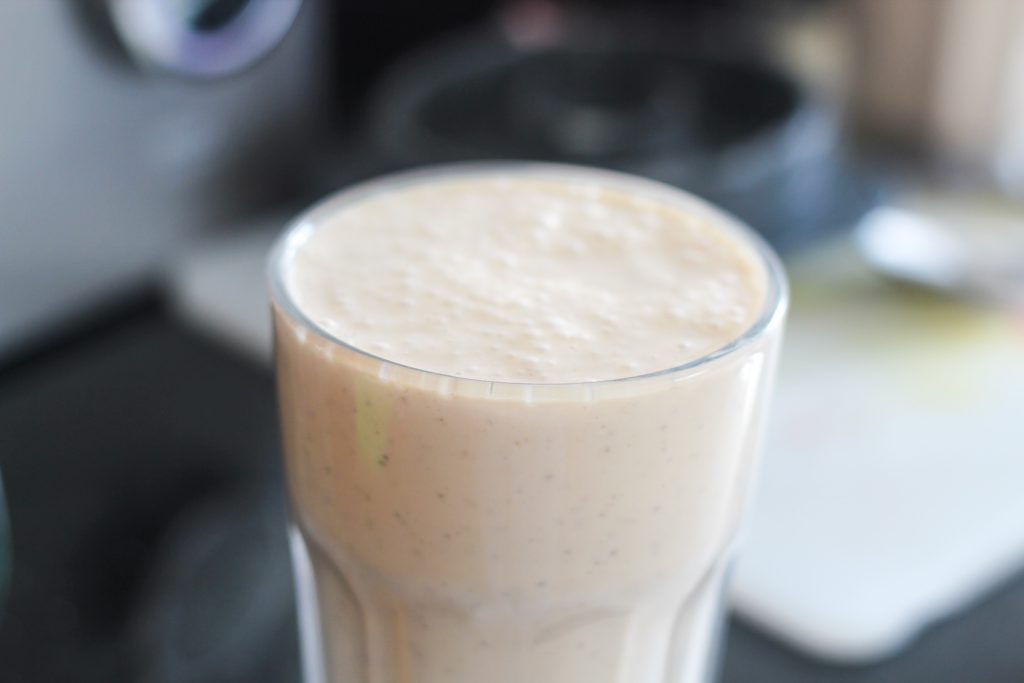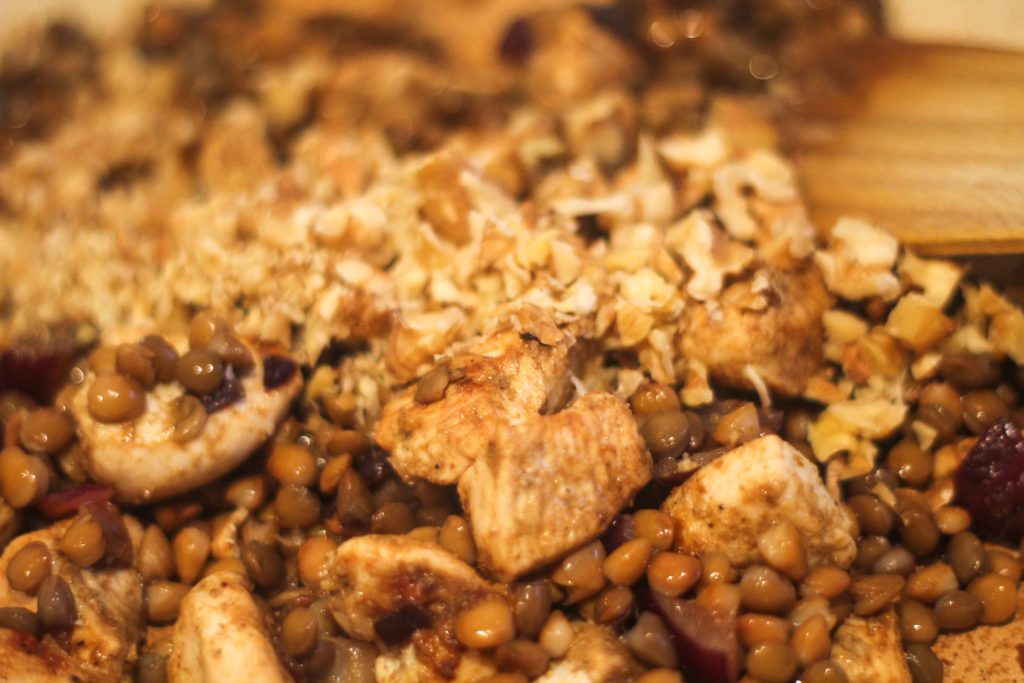 Een geïmproviseerd maaltijdje laat op de avond met ui, kip, linzen, gehakte walnoten en rozijnen.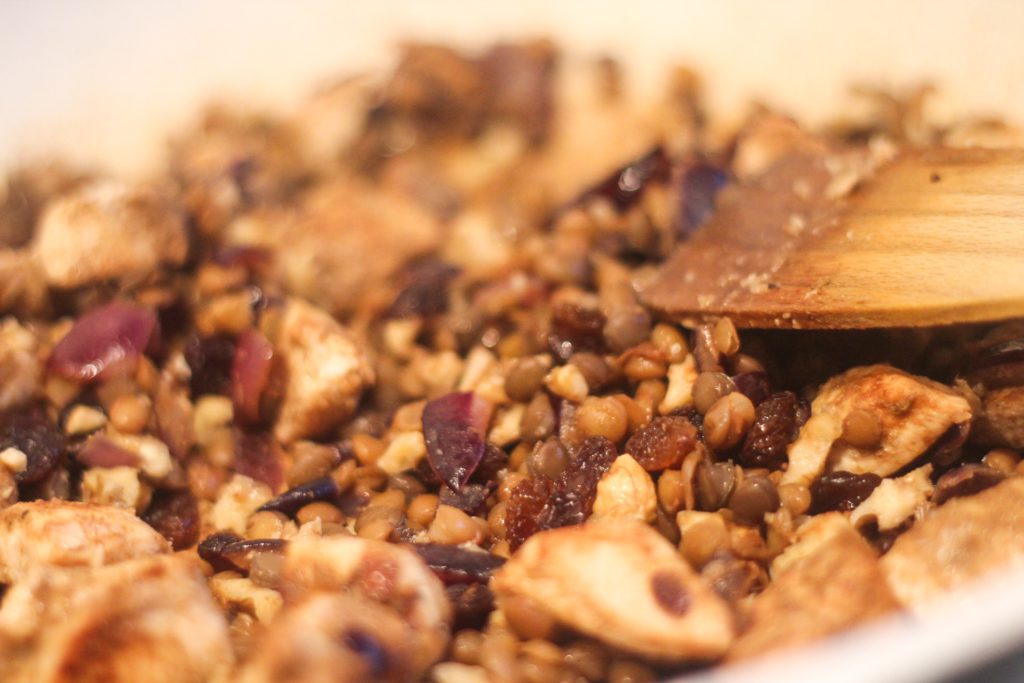 Het was echt heerlijk geworden!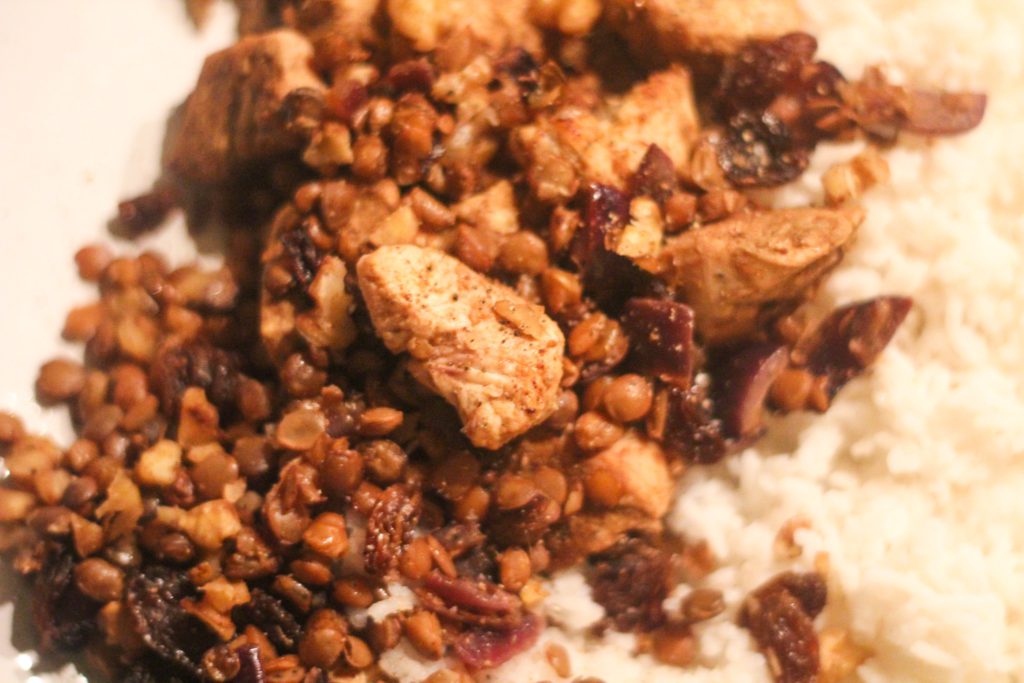 Boy at het met rijst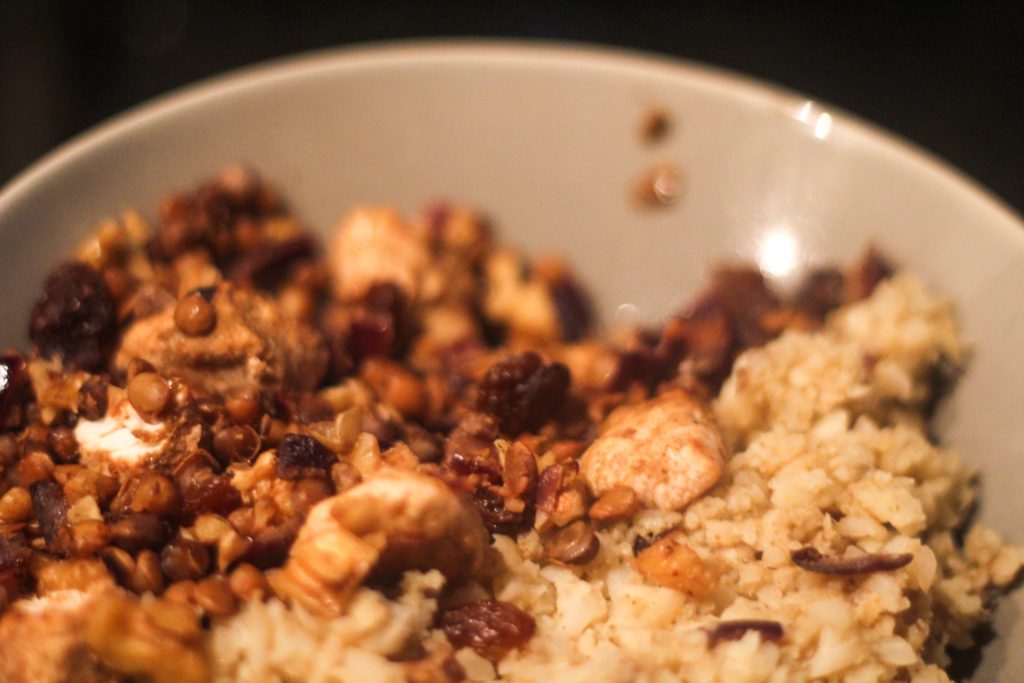 Ik met bloemkoolrijst.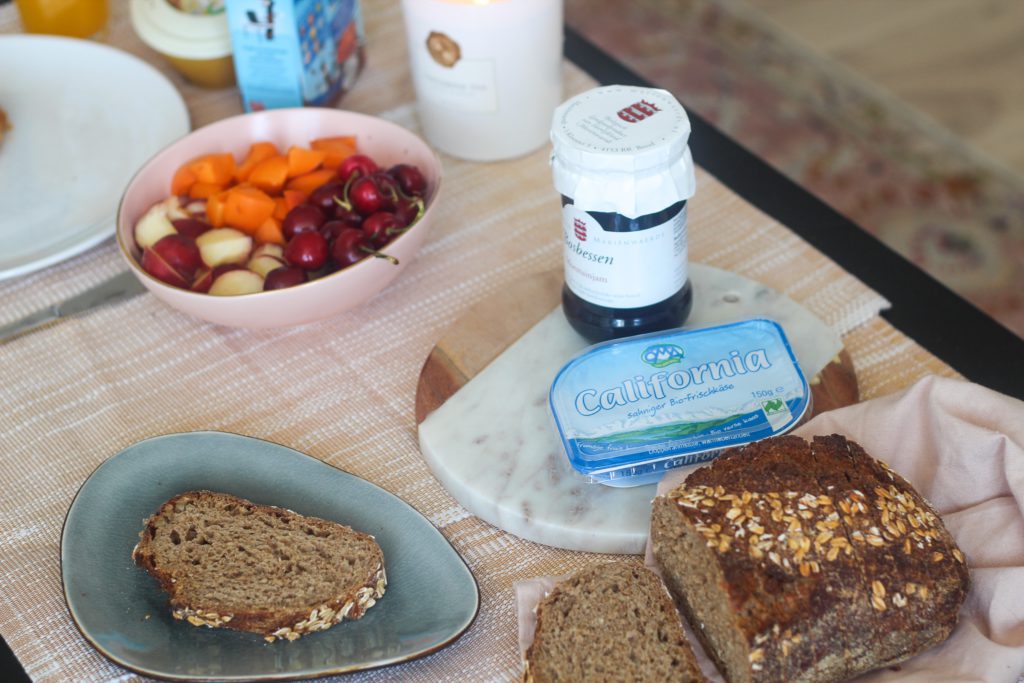 Ontbijten in het weekend! Vers brood van de Marqt, een soort 'zuivelspread' en bosbessen jam. Oja en natuurlijk wat fruit erbij.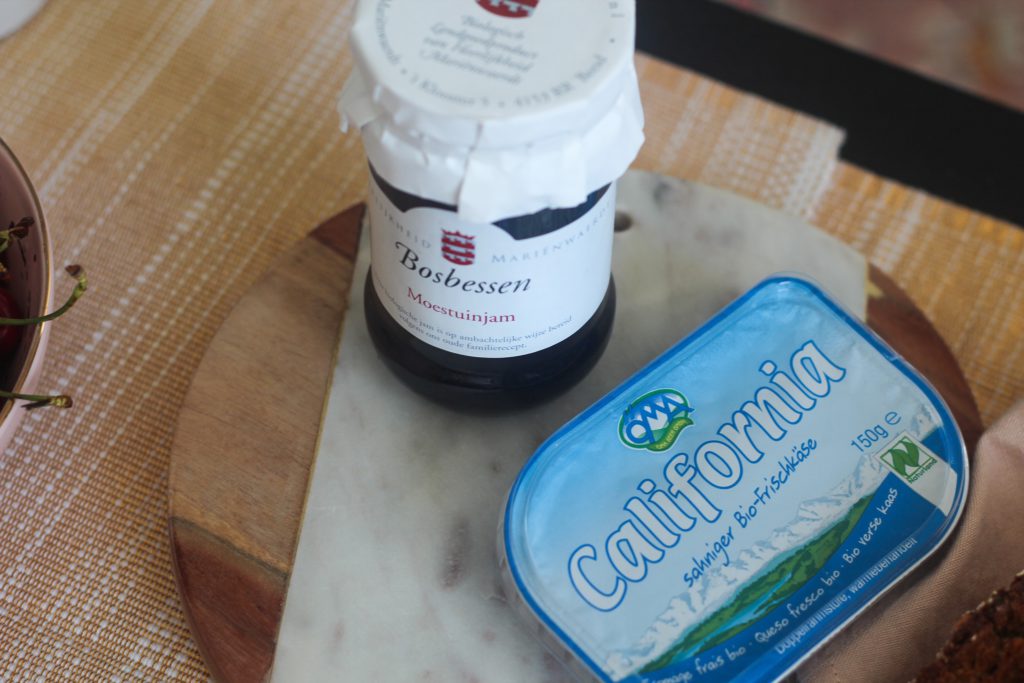 De combinatie van kaas (of zuivelspread) met jam geeft me altijd een vakantie gevoel, ik zag het bij de Marqt en dacht: "vandaag wil ik een vakantie gevoel!" haha.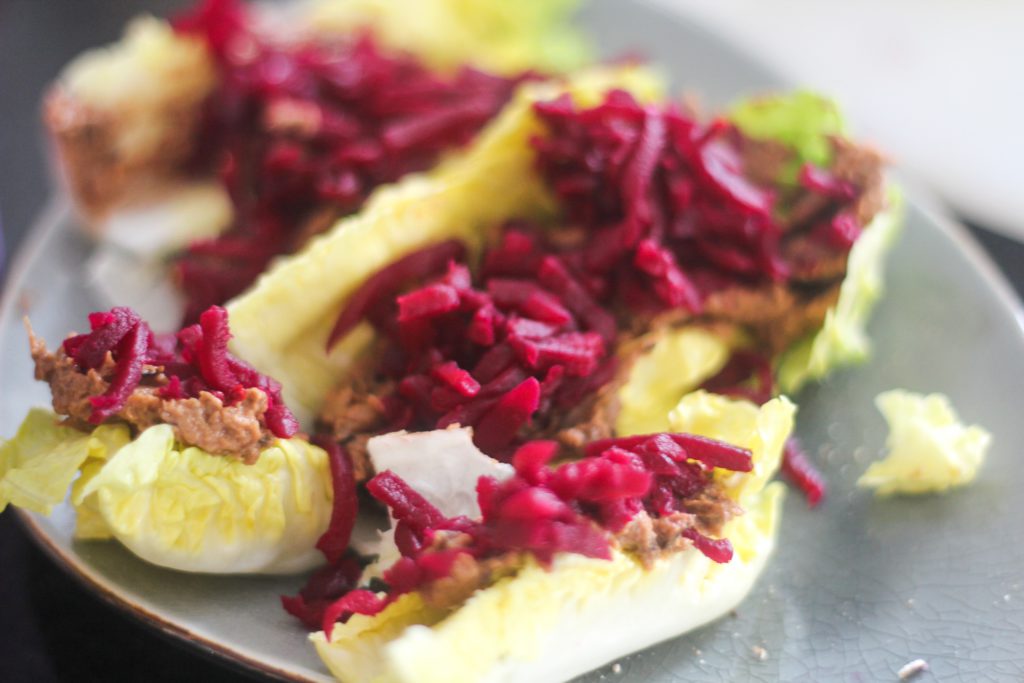 Romaine sla gevuld met zelfgemaakte aubergine dip (zie hier het recept) en gefermenteerde rode kool met goji bessen die ik bij de EkoPlaza heb gevonden.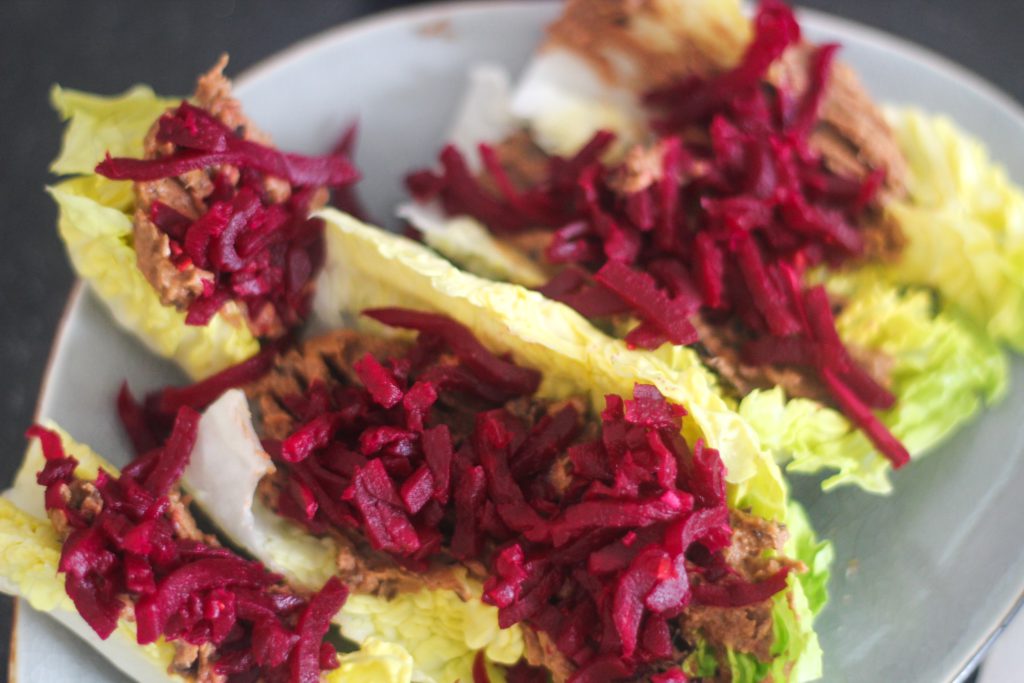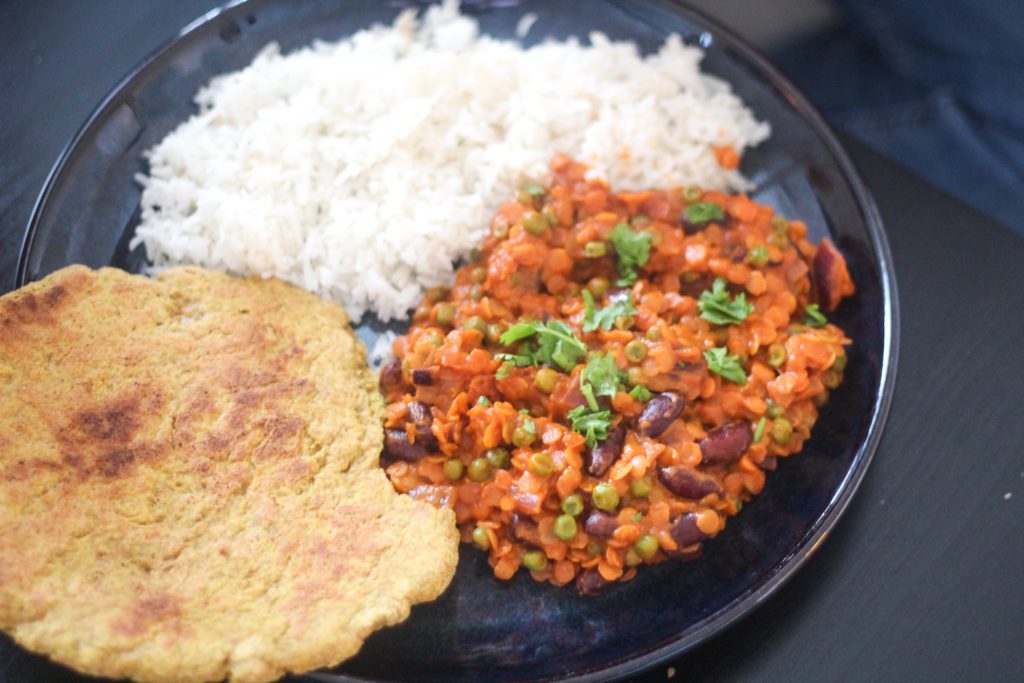 Ik had al gegeten maar Boy nog niet – en aangezien ik binnen no time een maaltijd op tafel kan zetten is dit wat ik had gemaakt. Een curry met rode linzen, doperwten, kidney bonen en kokosmelk met rijst en zelfgemaakt naanbrood.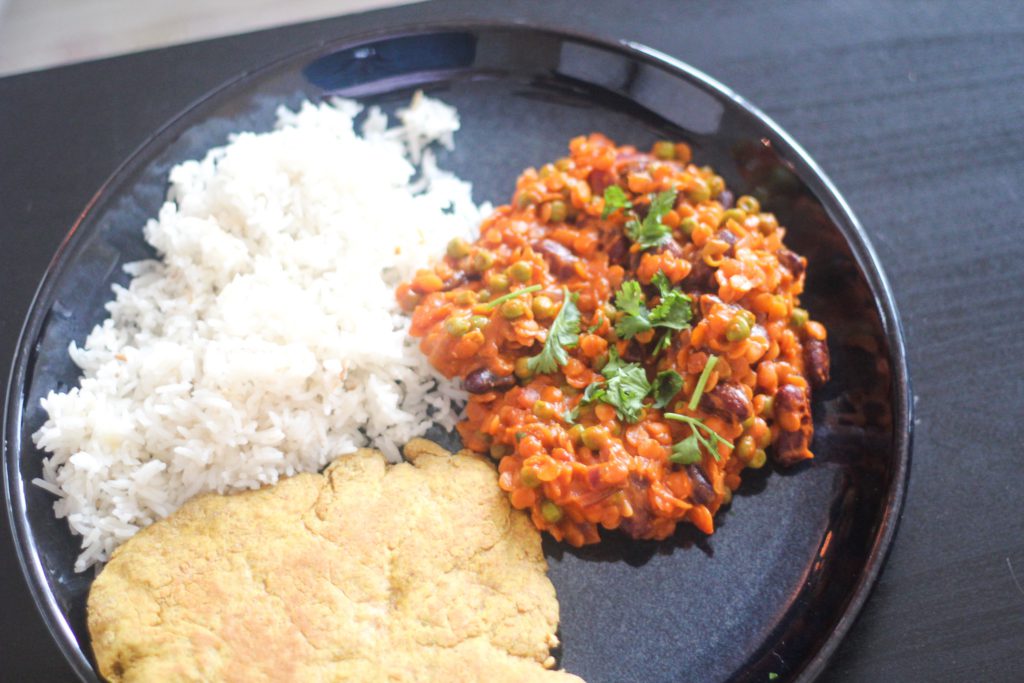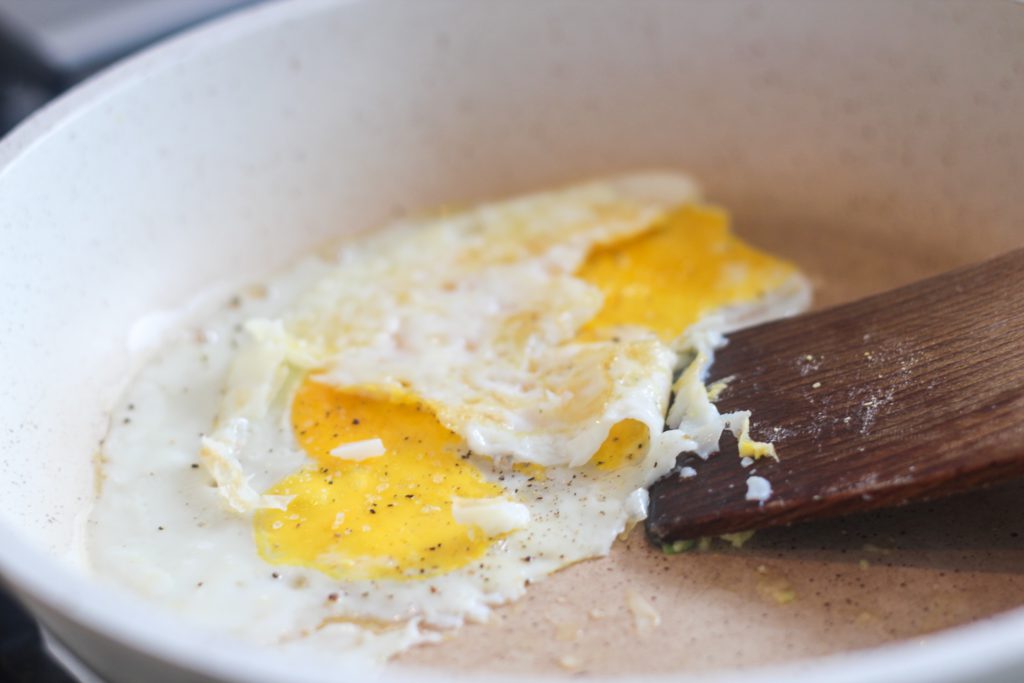 Twee gebakken eieren voor op brood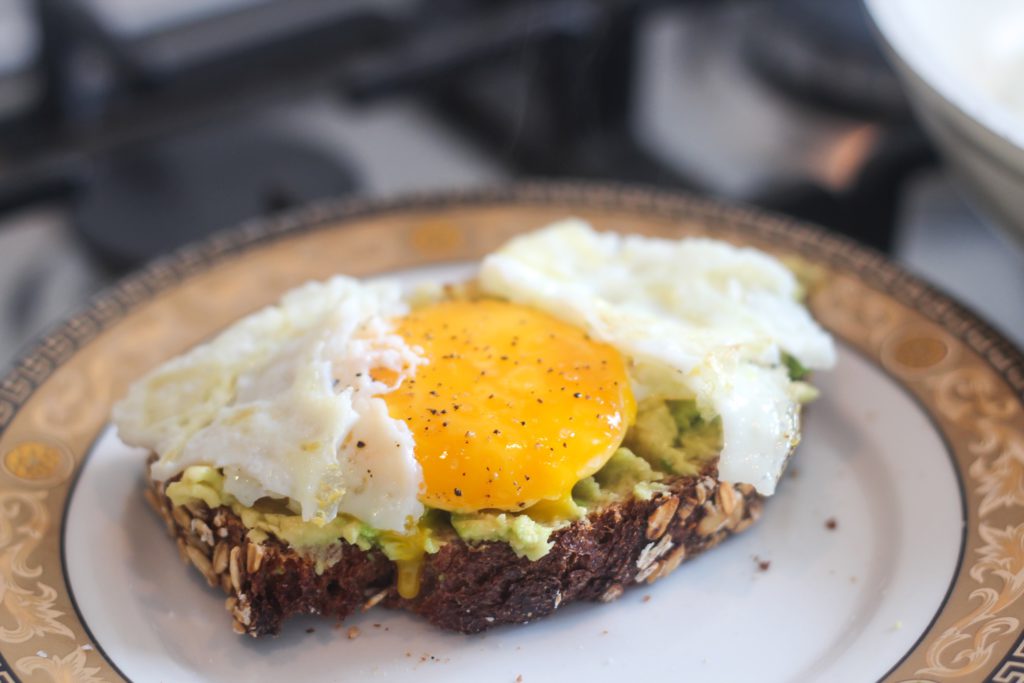 Natuurlijk met een laagje avocado!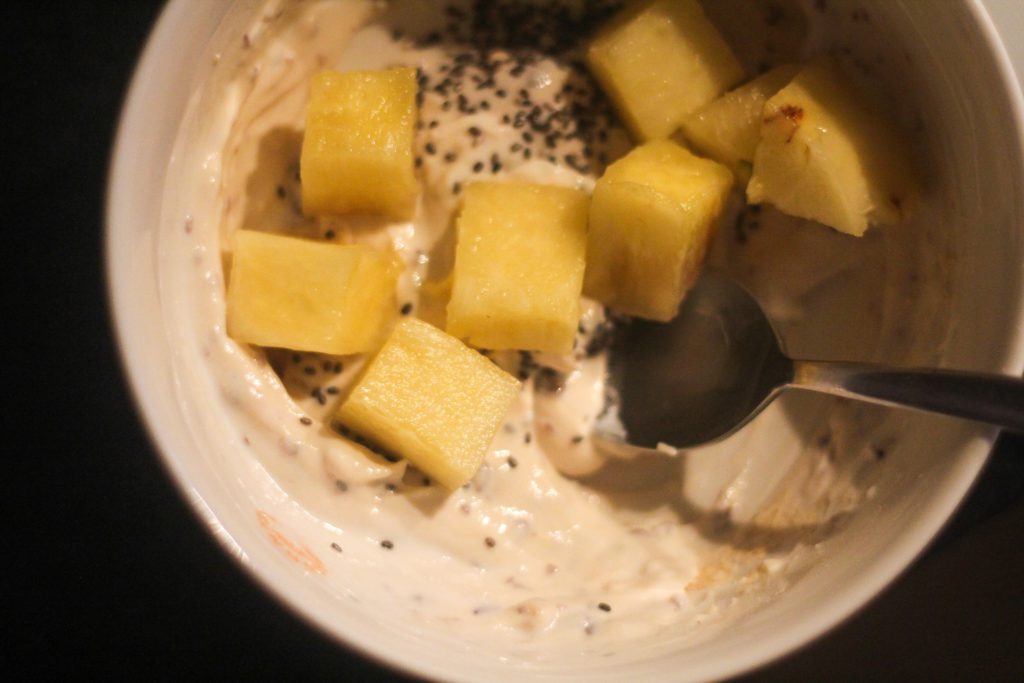 Late night snack: yoghurt met chiazaad en ananas.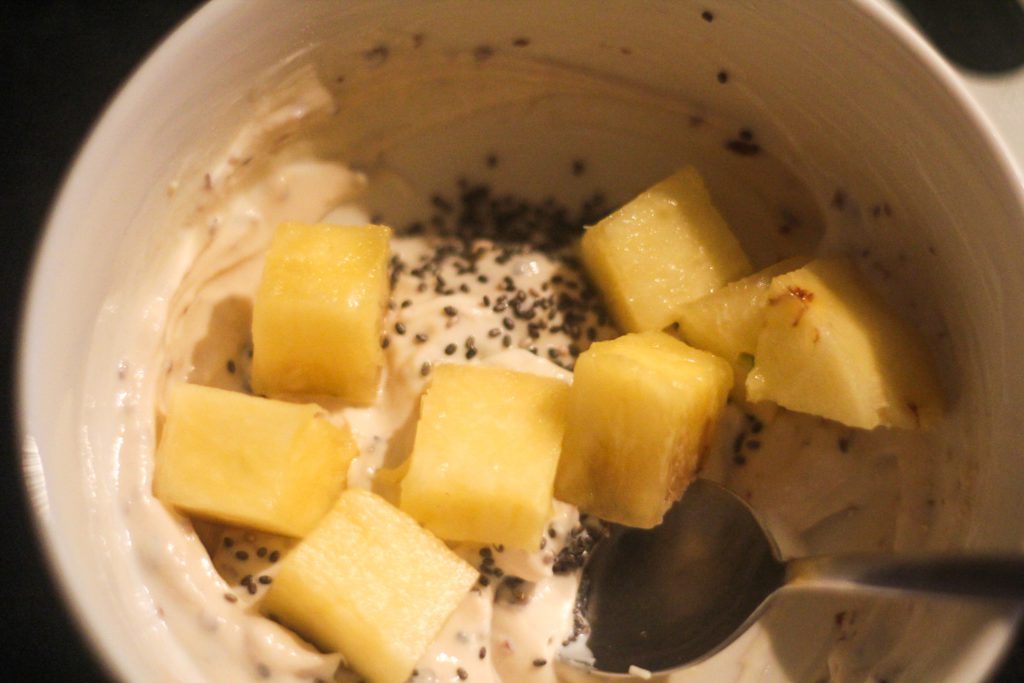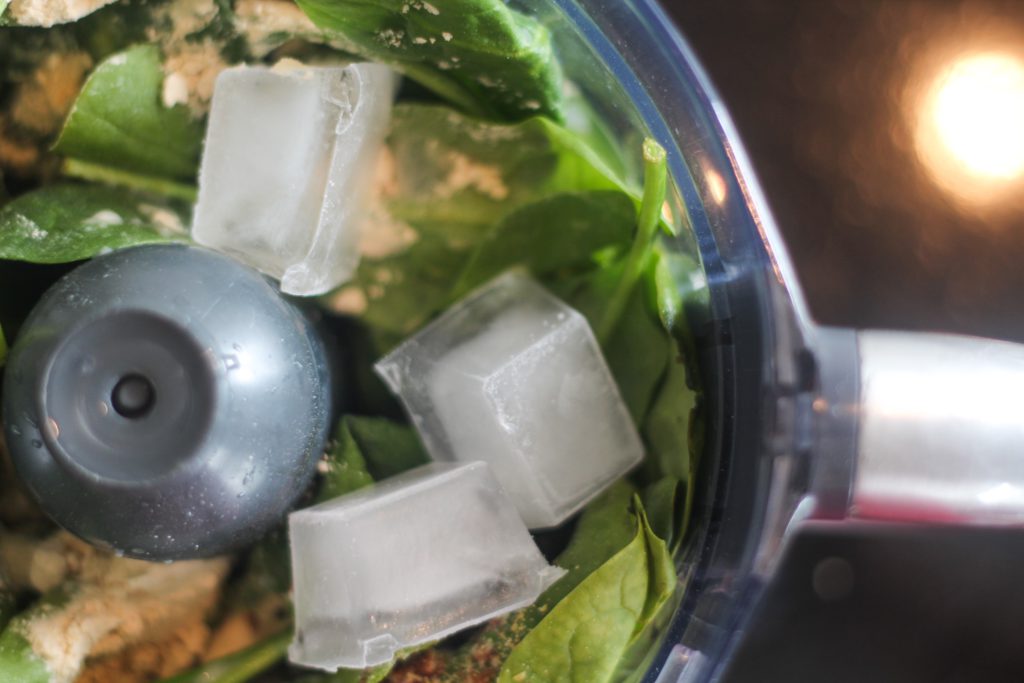 Smoothiebowl in the making: spinazie, lijnzaad, vegan eiwitpoeder, amandelmelk en ijsklontjes.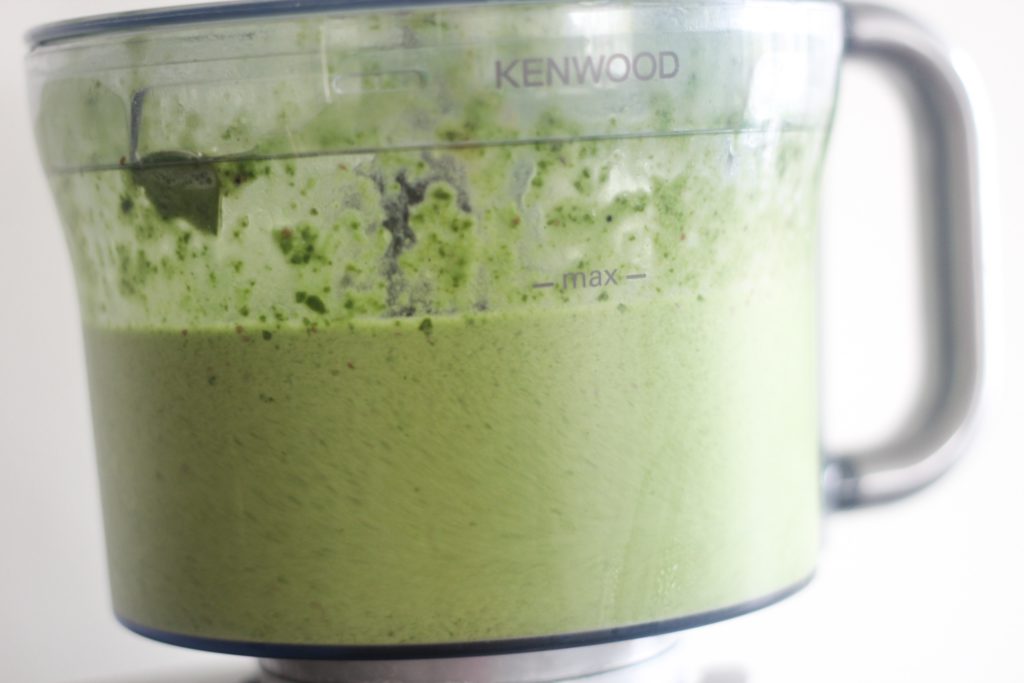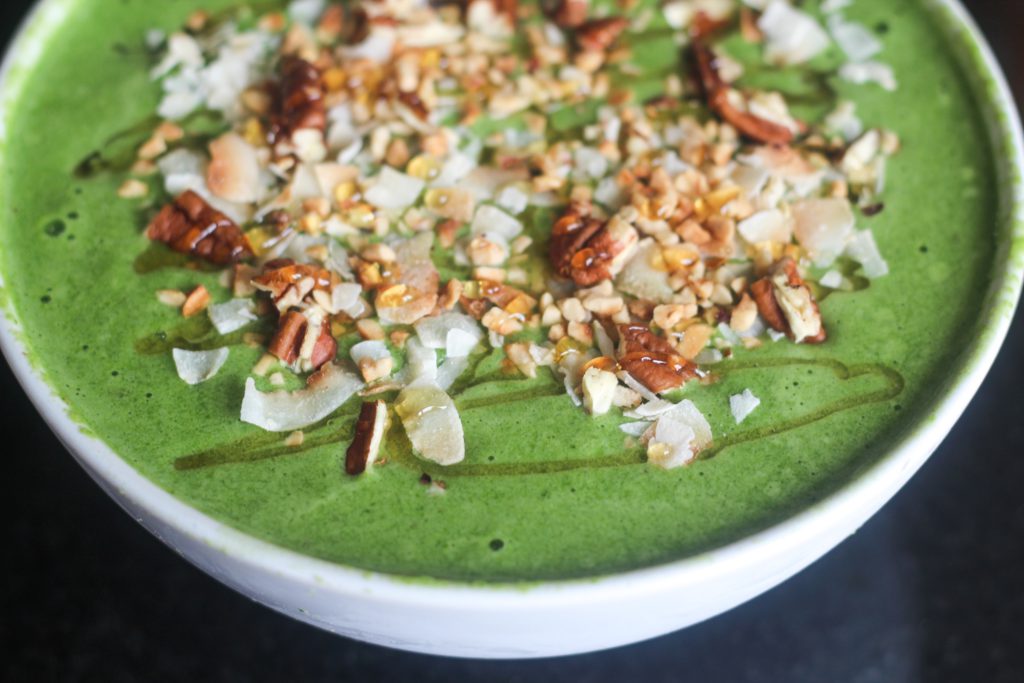 Hmm! Getopt met kokos, gehakte hazelnoten, pecannoten en wat honing.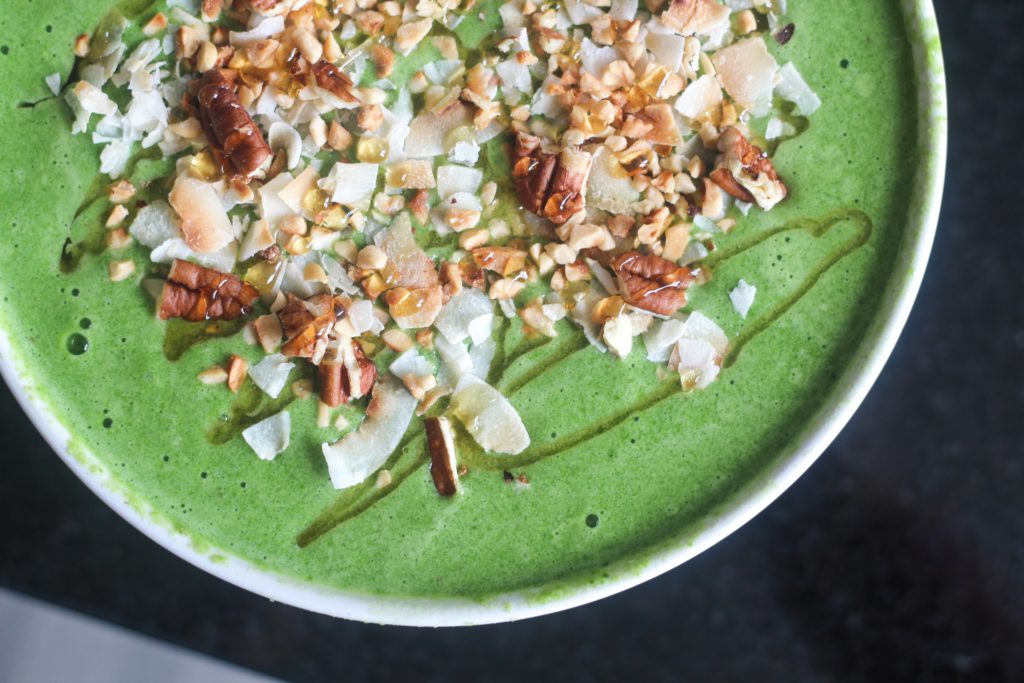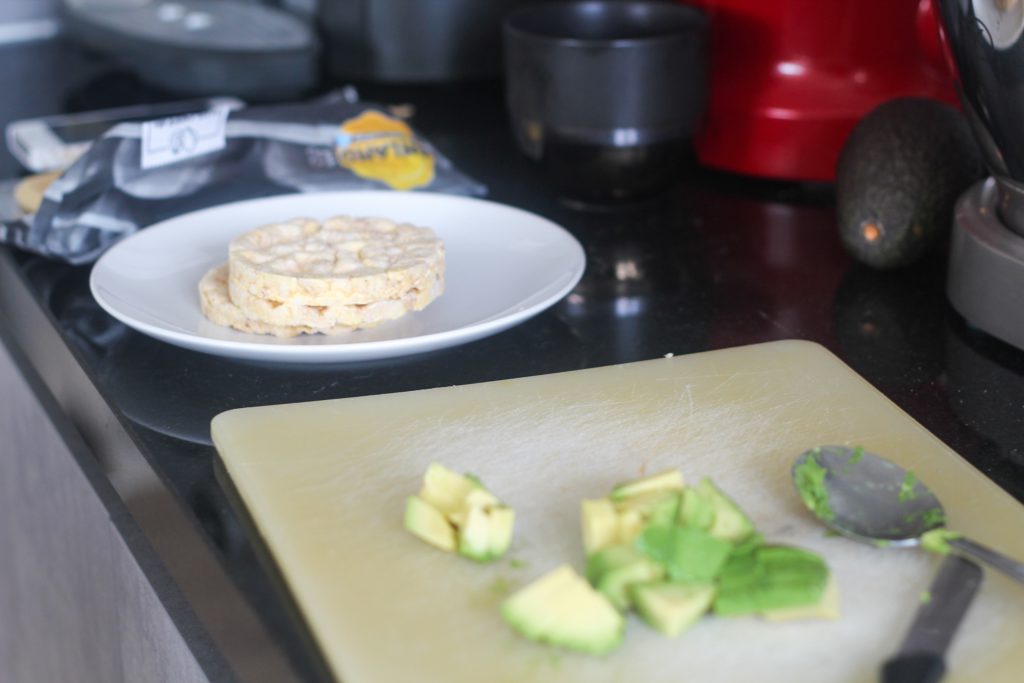 Drie keer raden wat dit wordt 😉 Jep, iets met avocado, kaas en ei.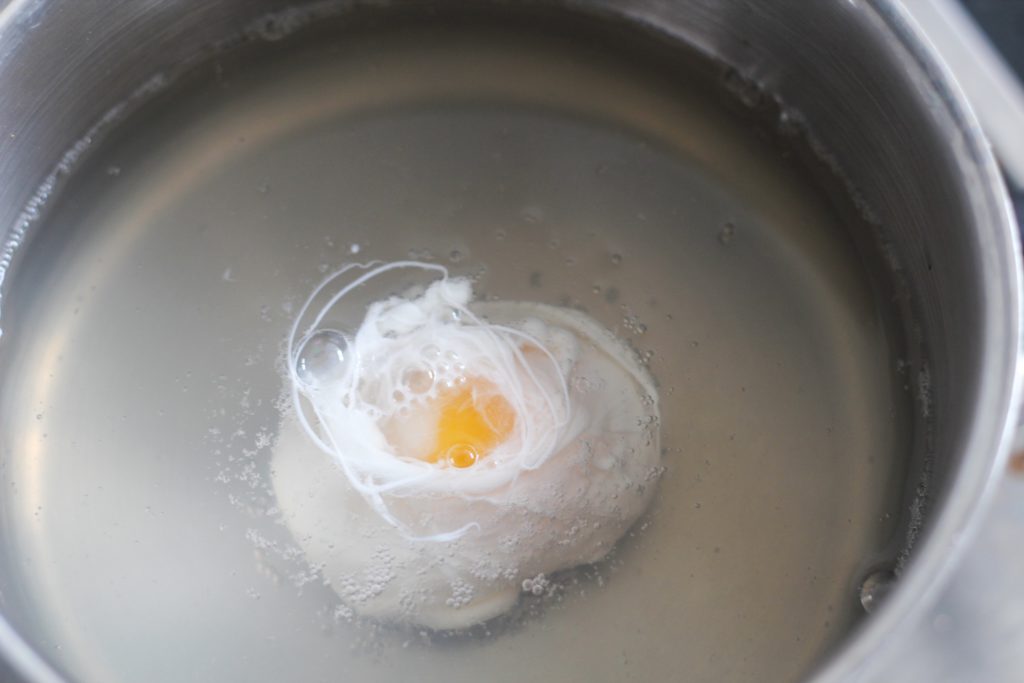 Een gepocheerd eitje om precies te zijn!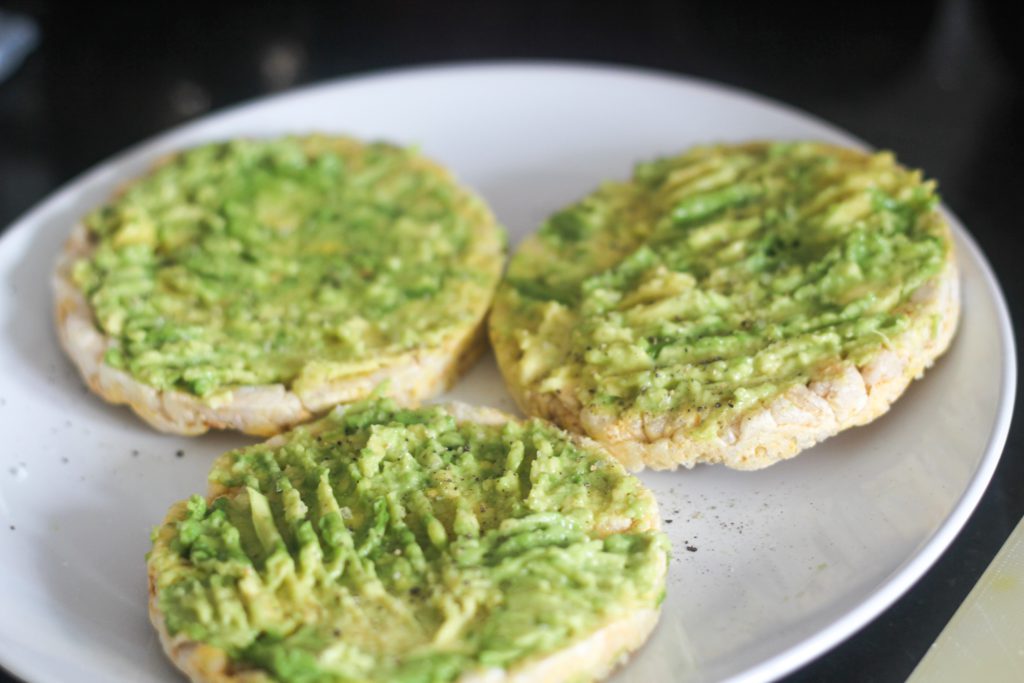 Drie maïswafels met avocado, peper en zout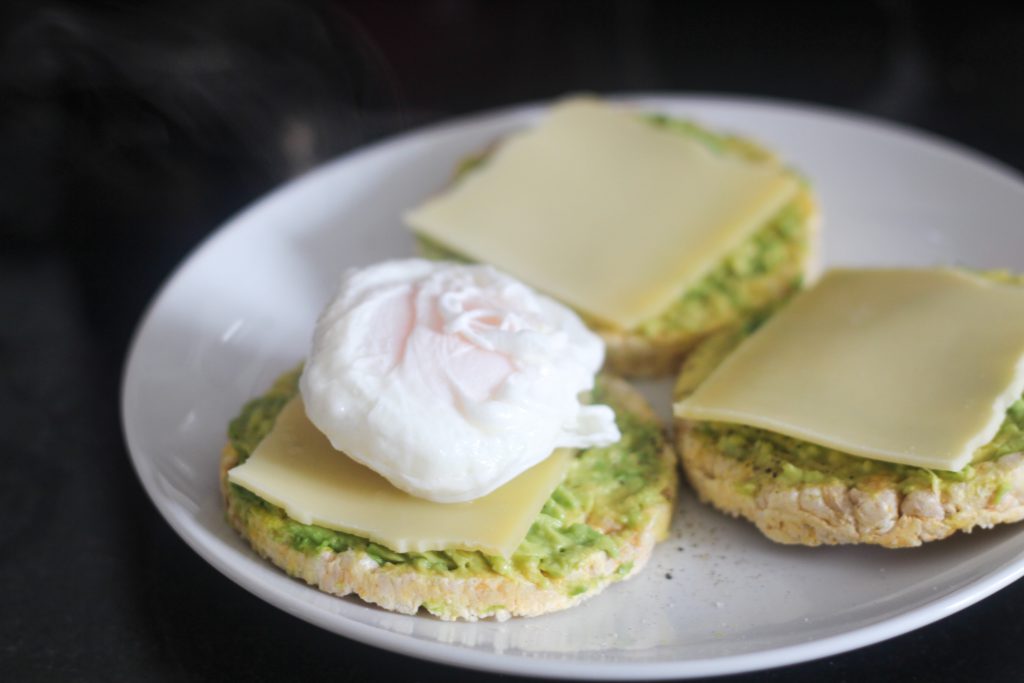 Plakje kaas en een gepocheerd eitje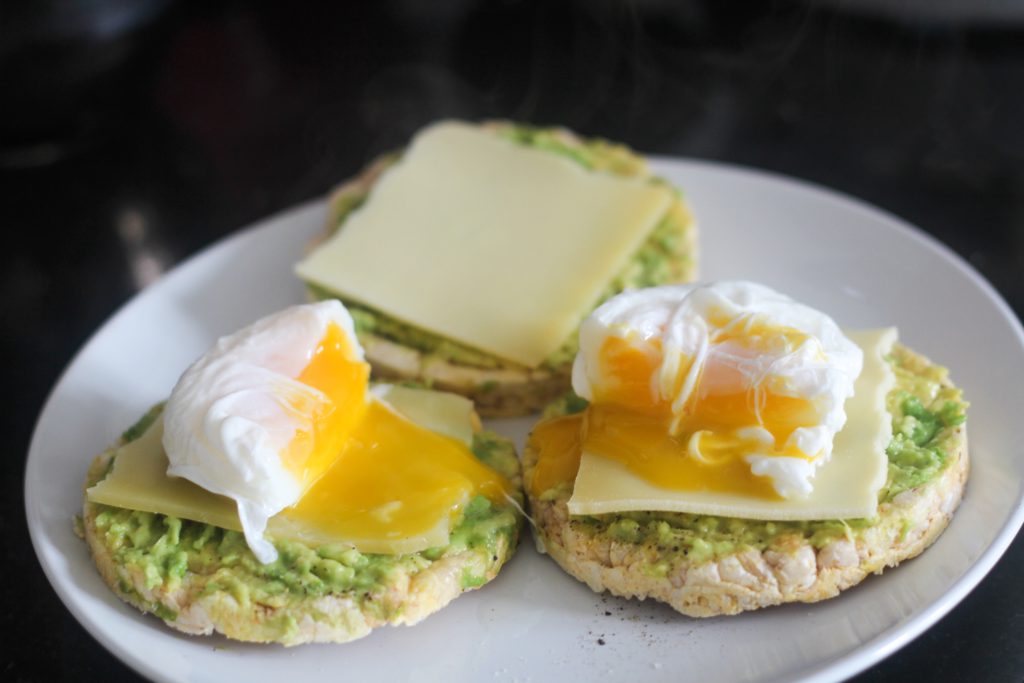 Die heb ik verdeeld over twee maïswafels – oohh ik ben gek op het vloeibare eigeel!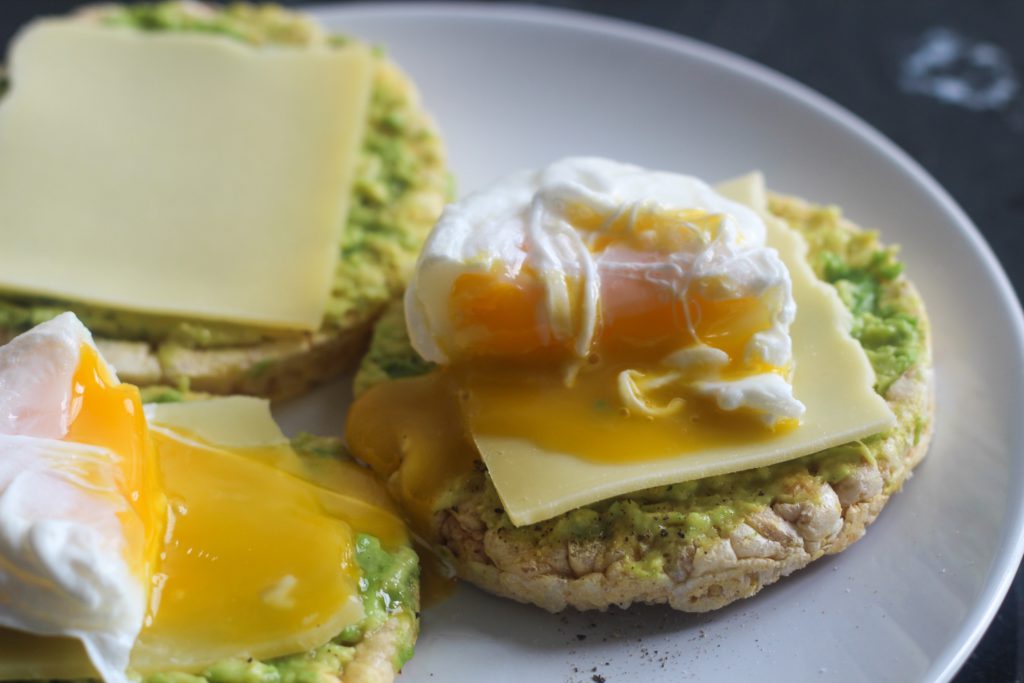 Ik weet dat er mensen zijn die het helemaal niks vinden en ergens kan ik me dat ook wel voorstellen – maar ik vind het daar te lekker voor haha.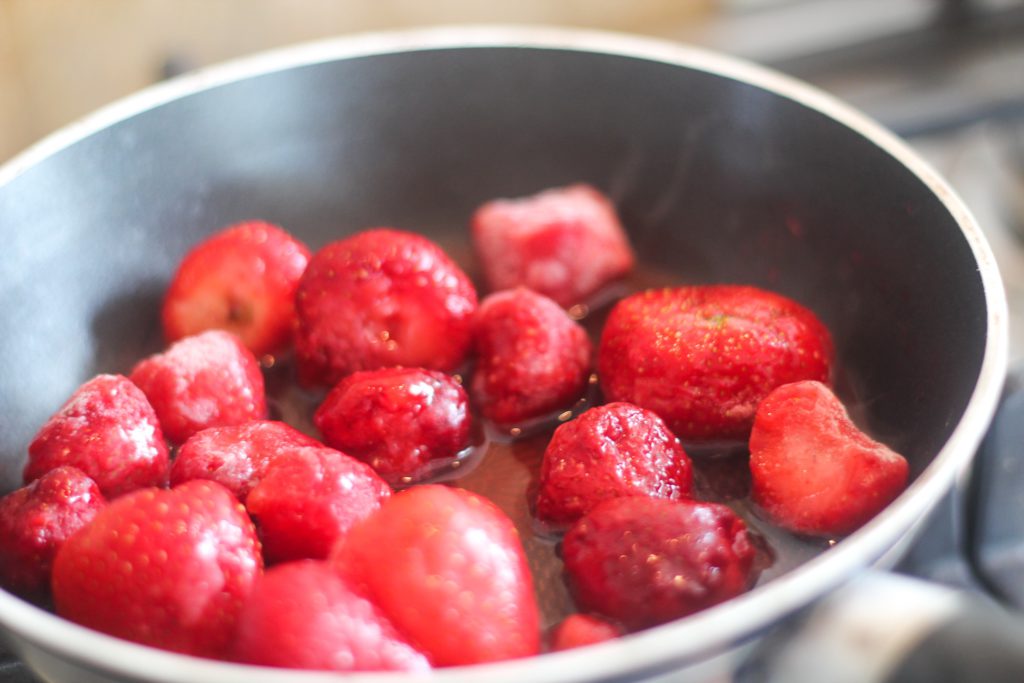 Diepvriesaardbeien even opwarmen met een laagje water waarna ze op de banaan-eiwit-ei pannenkoek gaan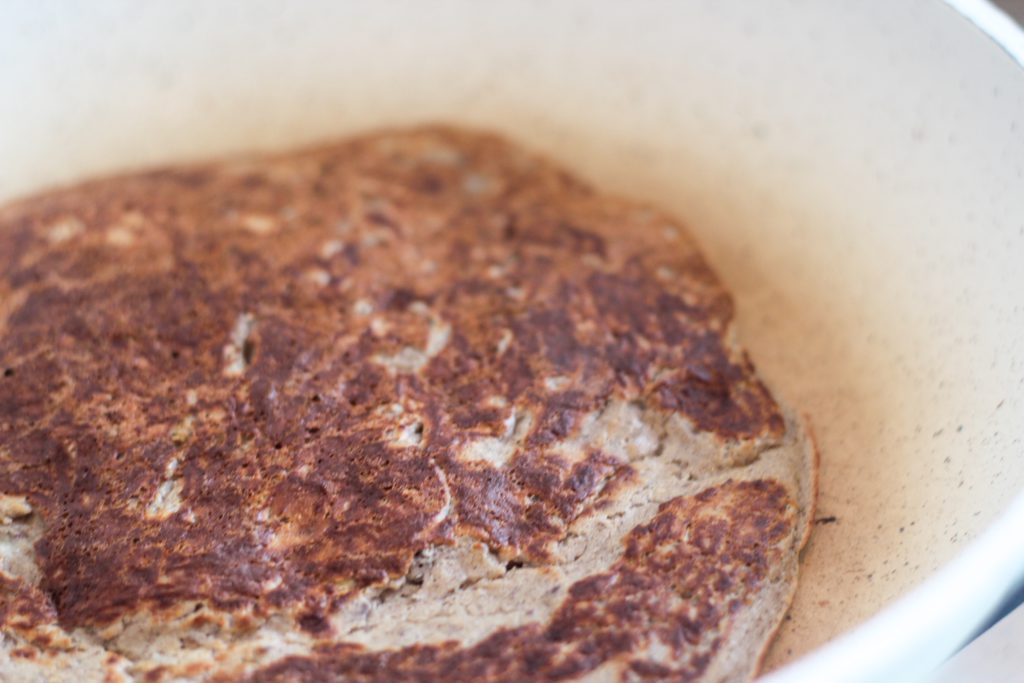 Deze is bijna klaar!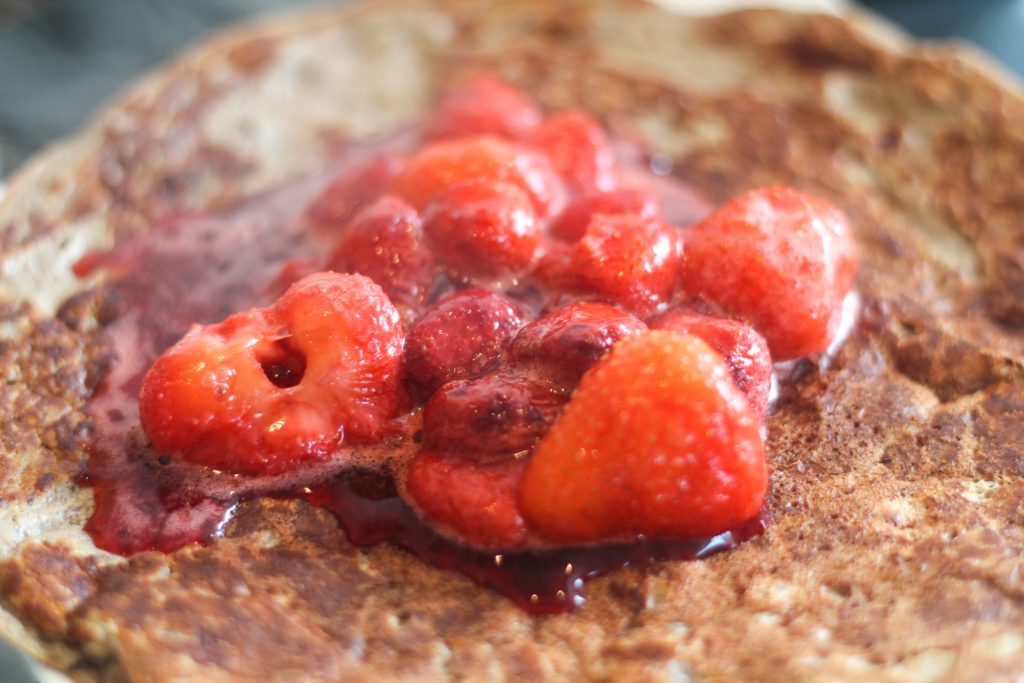 Jummm!!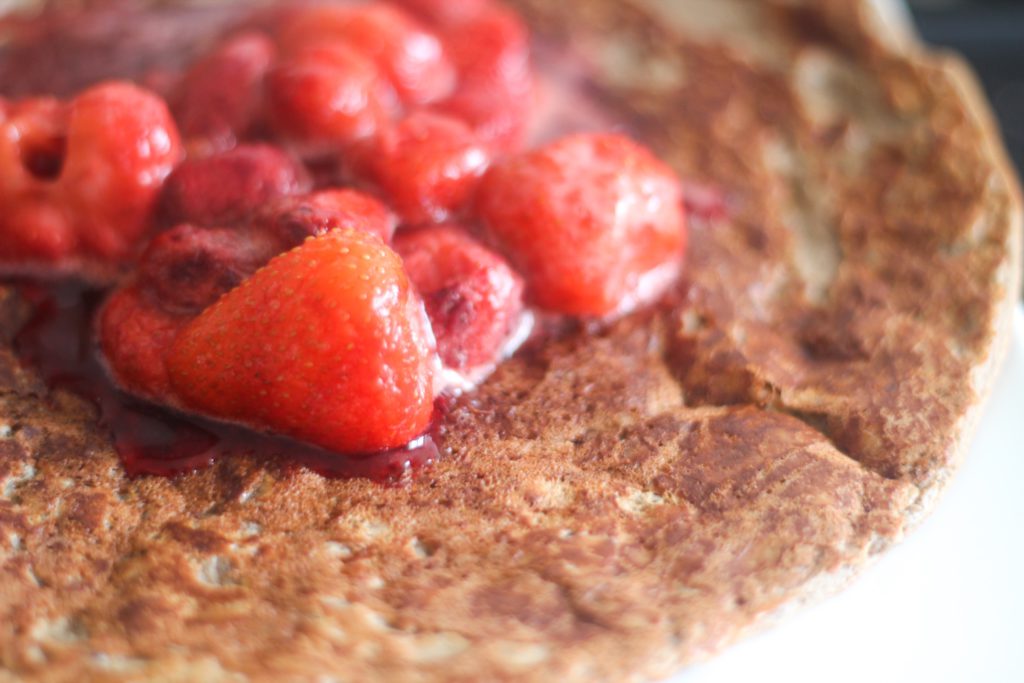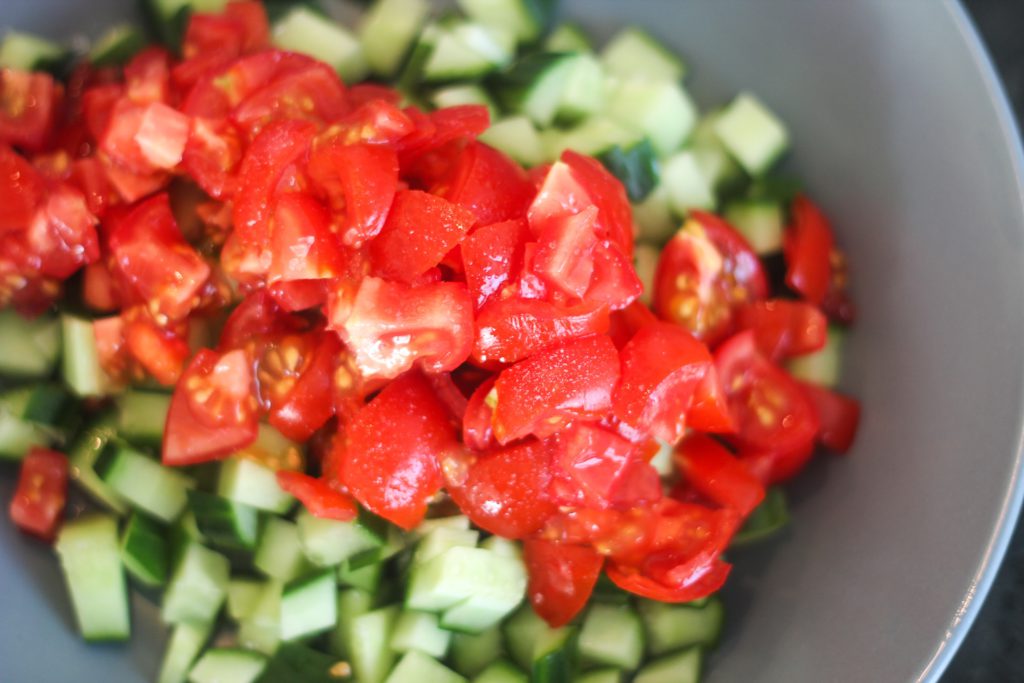 Random bijgerecht met komkommer en tomaat met wat zout en citroensap.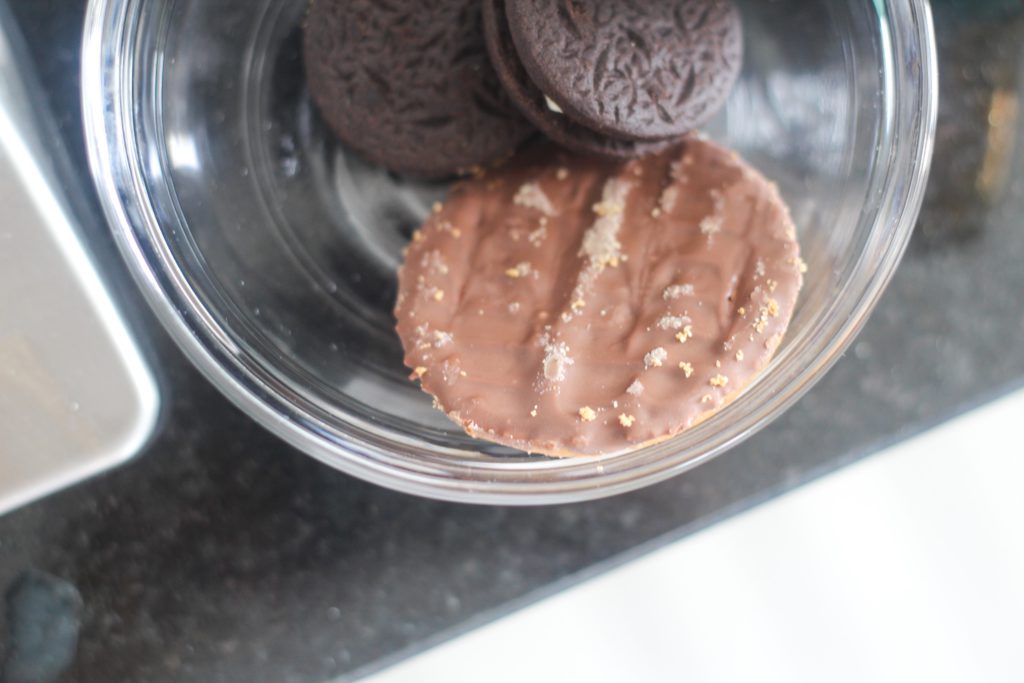 En we sluiten het voedingsdagboek af met een kop thee met koekjes (glutenvrij, van Schär – deze had ik nog van de samenwerking en dat is geen straf ;)).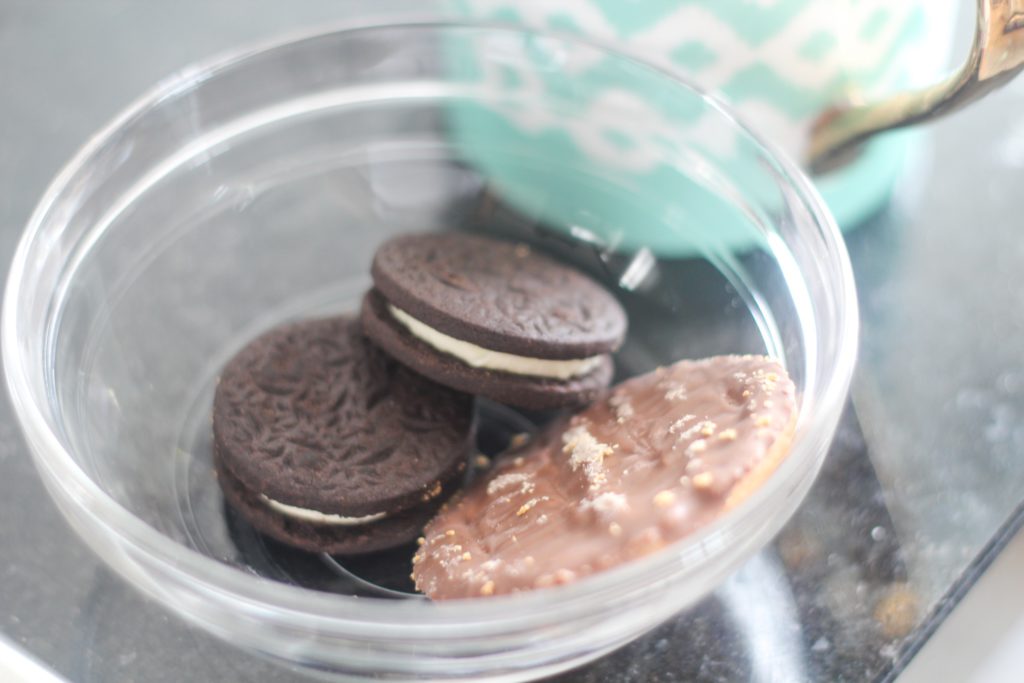 Hmm, terwijl ik dit typ weet ik dat er nog een paar in de kast liggen dus ga ik hierna een kop thee zetten en Netflixen met wat koekjes. Love it!
Hoop dat jullie hebben genoten van het voedingsdagboek – laat het me weten als er vragen zijn of suggesties!
Geniet van jullie zaterdag 🙂