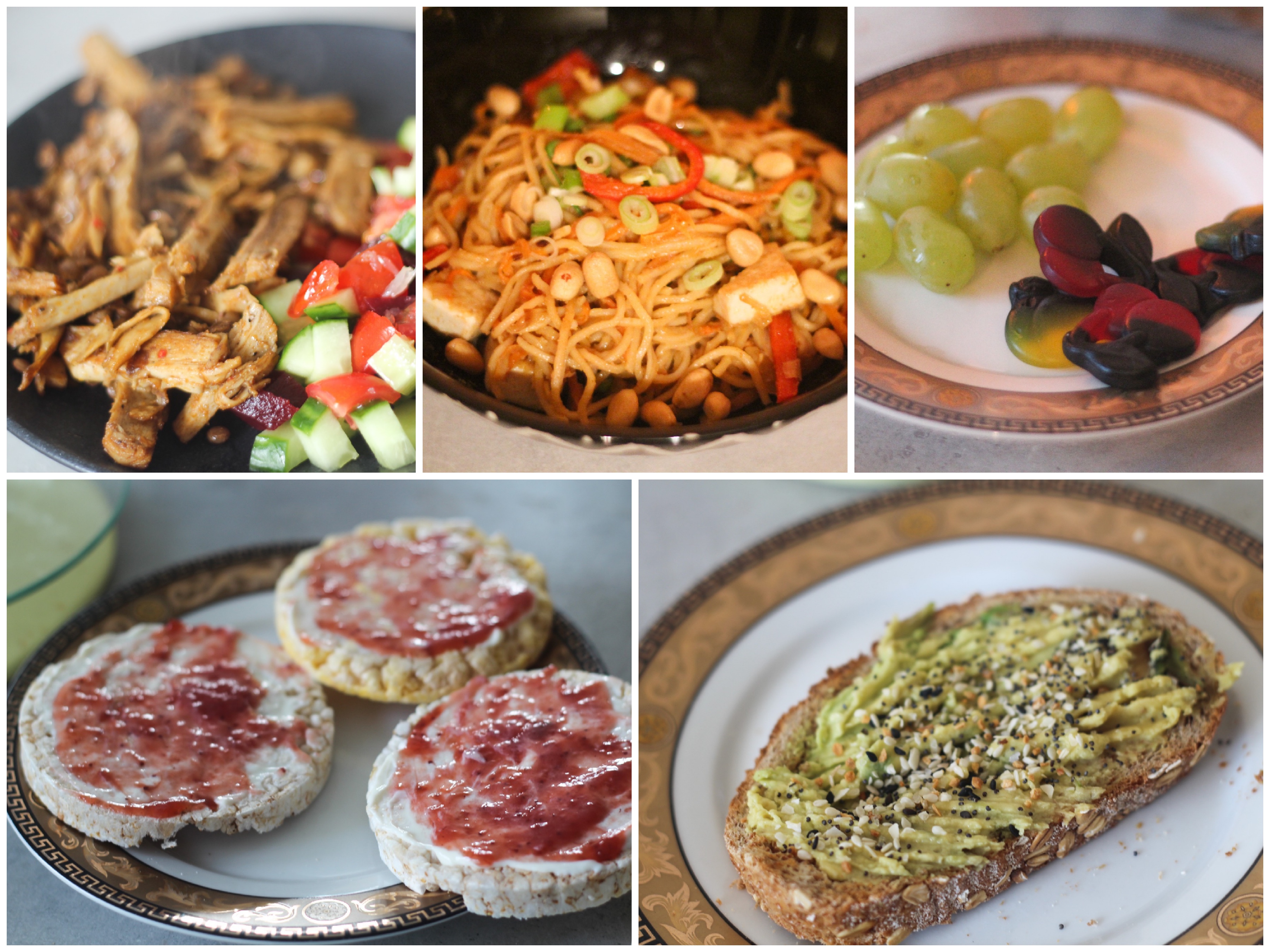 Het is weer tijd voor een voedingsdagboek. Laten we de week beginnen met iets waar ik in ieder geval erg blij van wordt en dat is: voeding! Van nieuwe ontdekkingen tot de "goude ouwe" maaltijdjes, ze zitten er allemaal bij!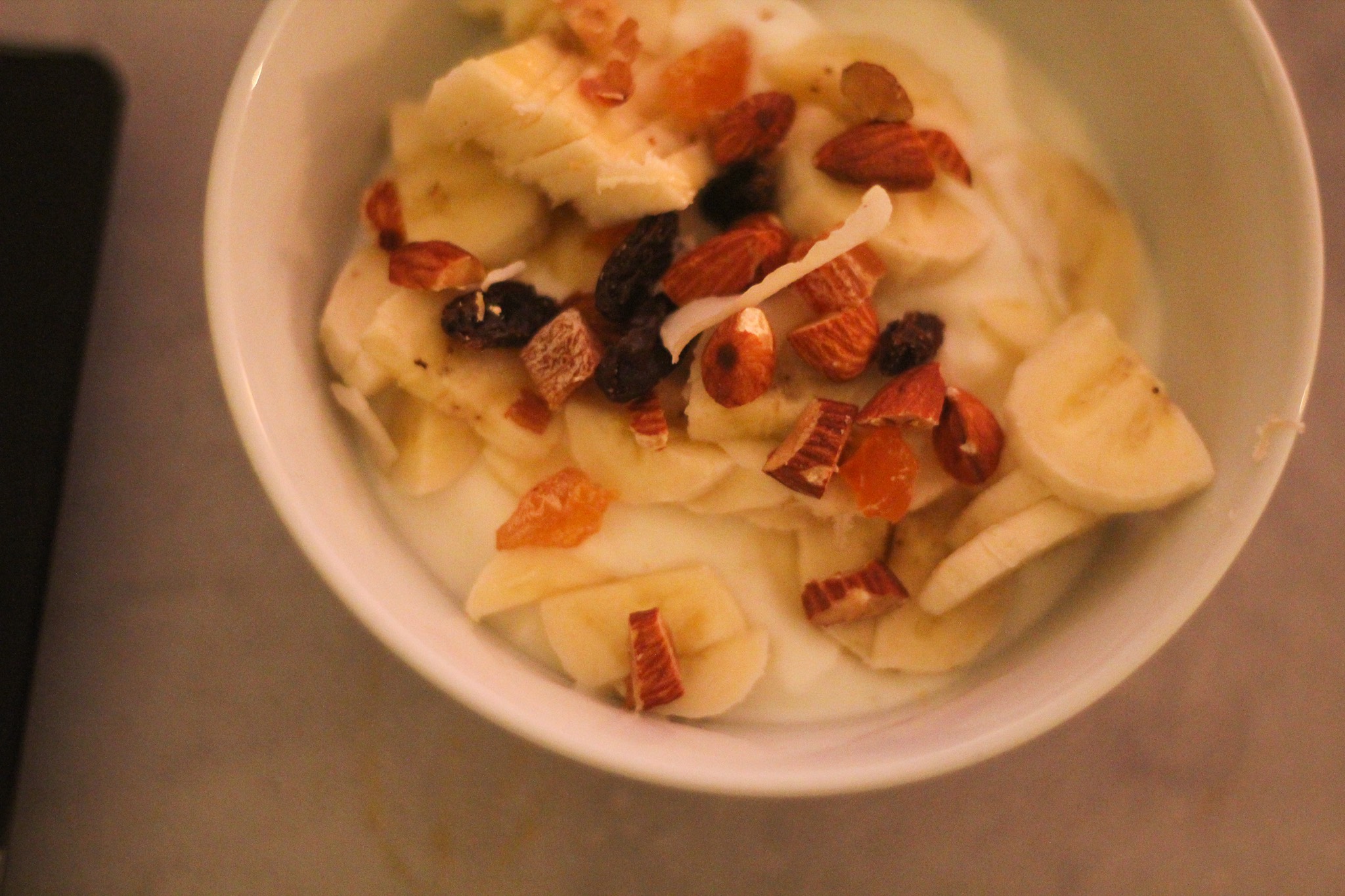 Magere kwark met banaan en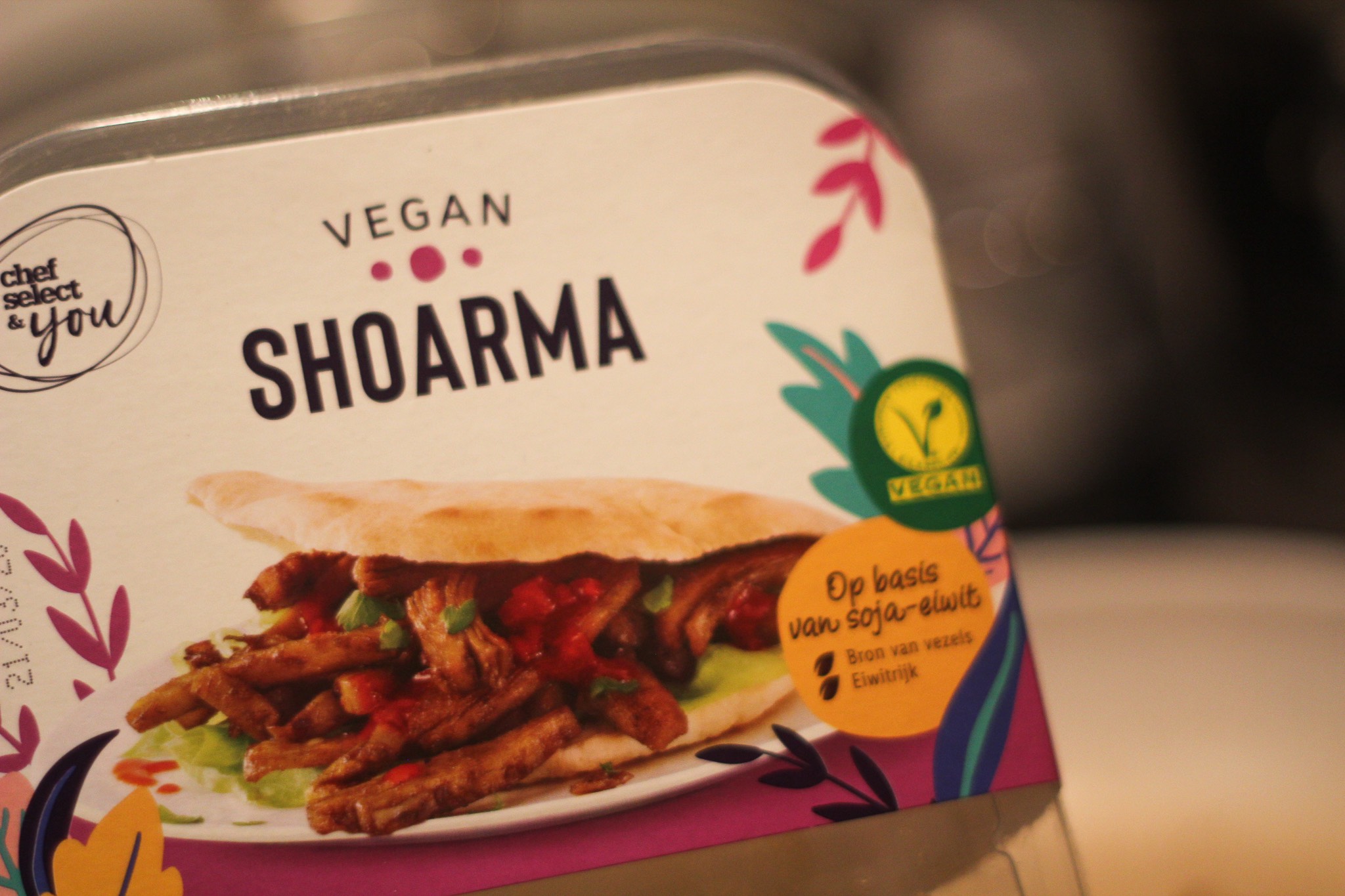 De Lidl heeft sinds enkele maanden een compleet nieuw vegetarisch assortiment en het maakt me zó blij! Ik ben één voor één alles aan het uitproberen. Hier ging de shoarma als eerste de pan in.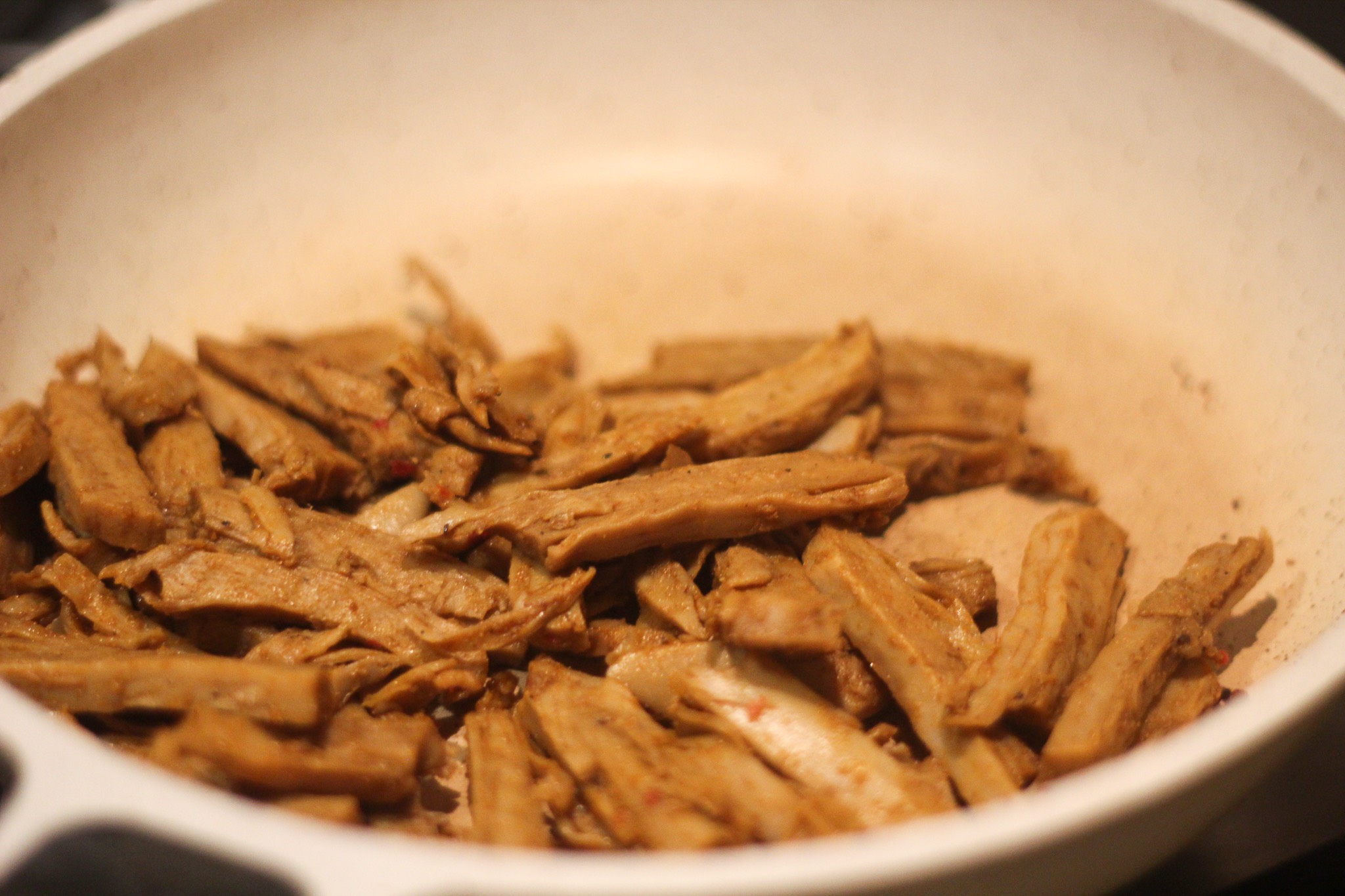 Boy probeerde hem ook, we hebben hem beide goedgekeurd maar hij is wel flink gekruid – je moet ervan houden.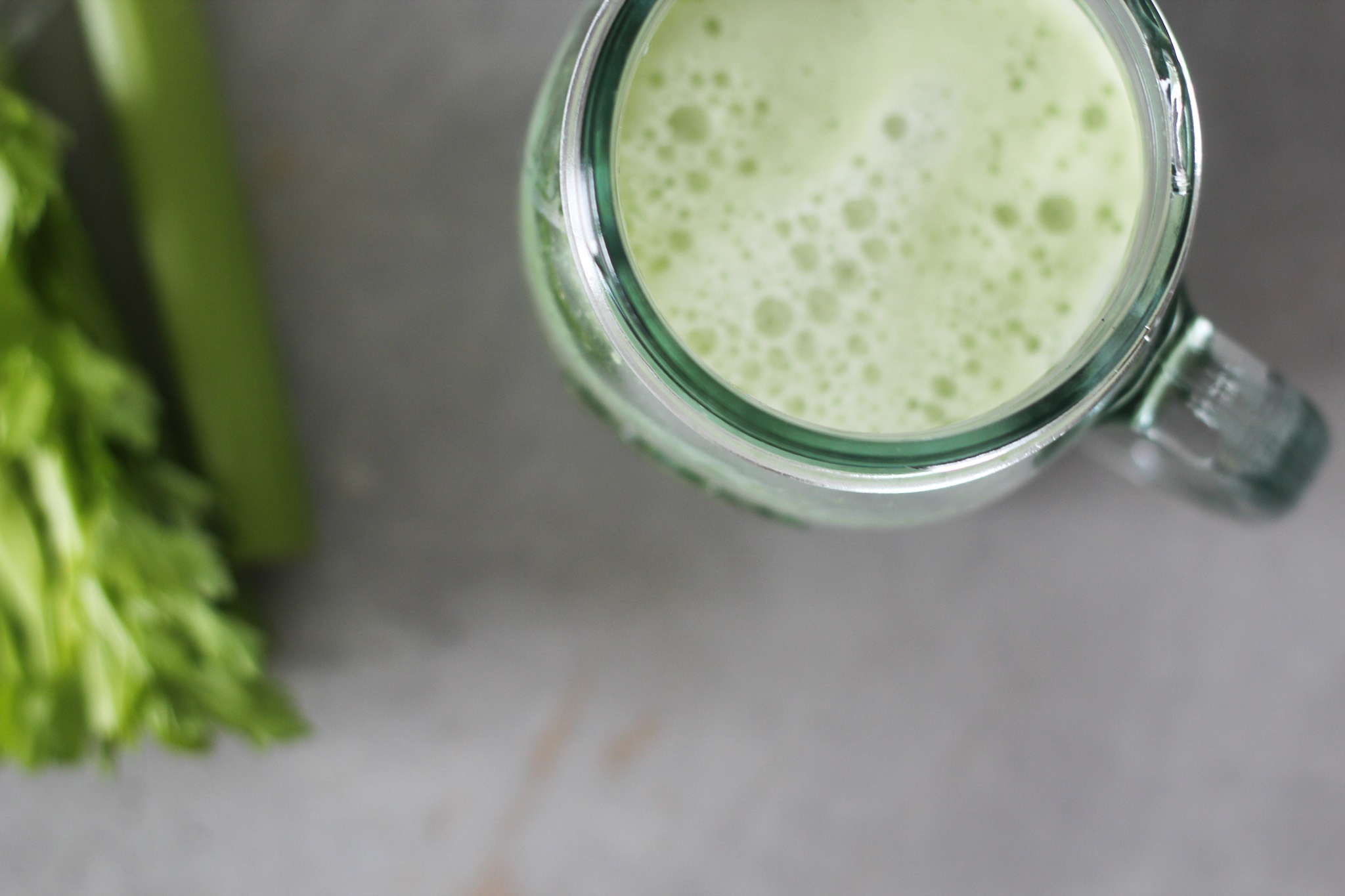 Selderij sapje op zijn tijd.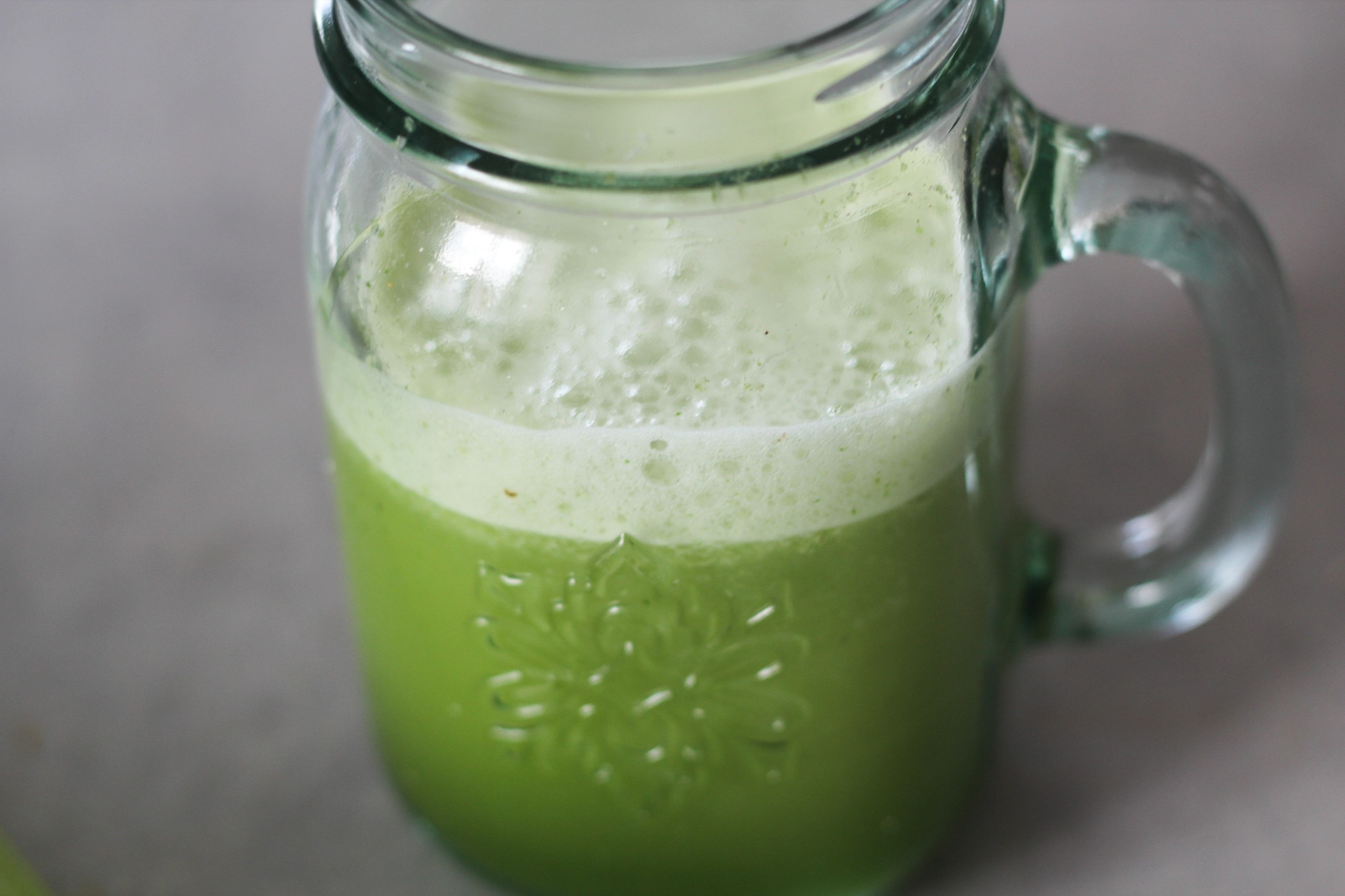 Ik vind het echt heerlijk, gek genoeg?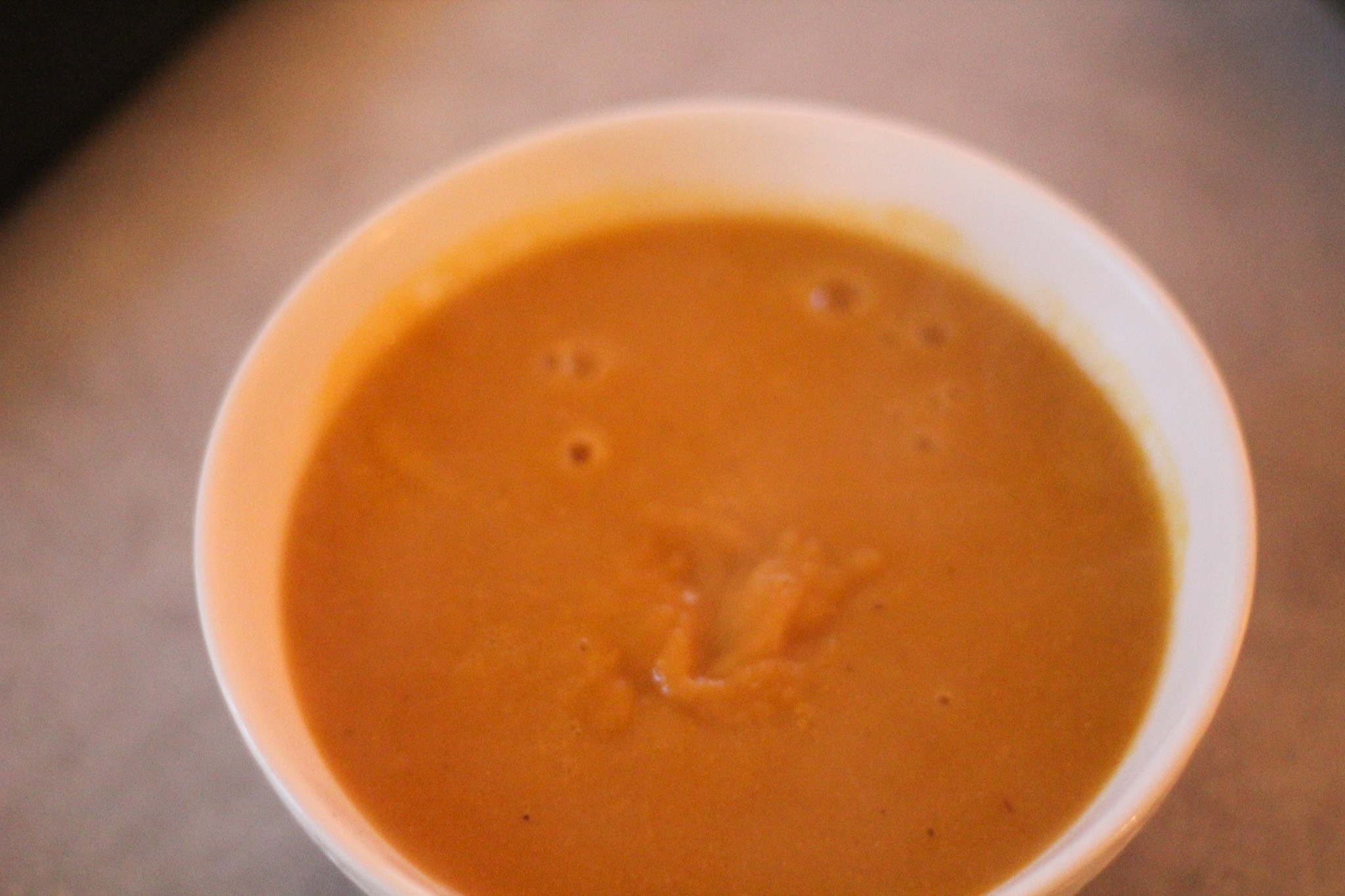 Linzen en wortelsoep, hier heb ik een recept van op mijn blog staan: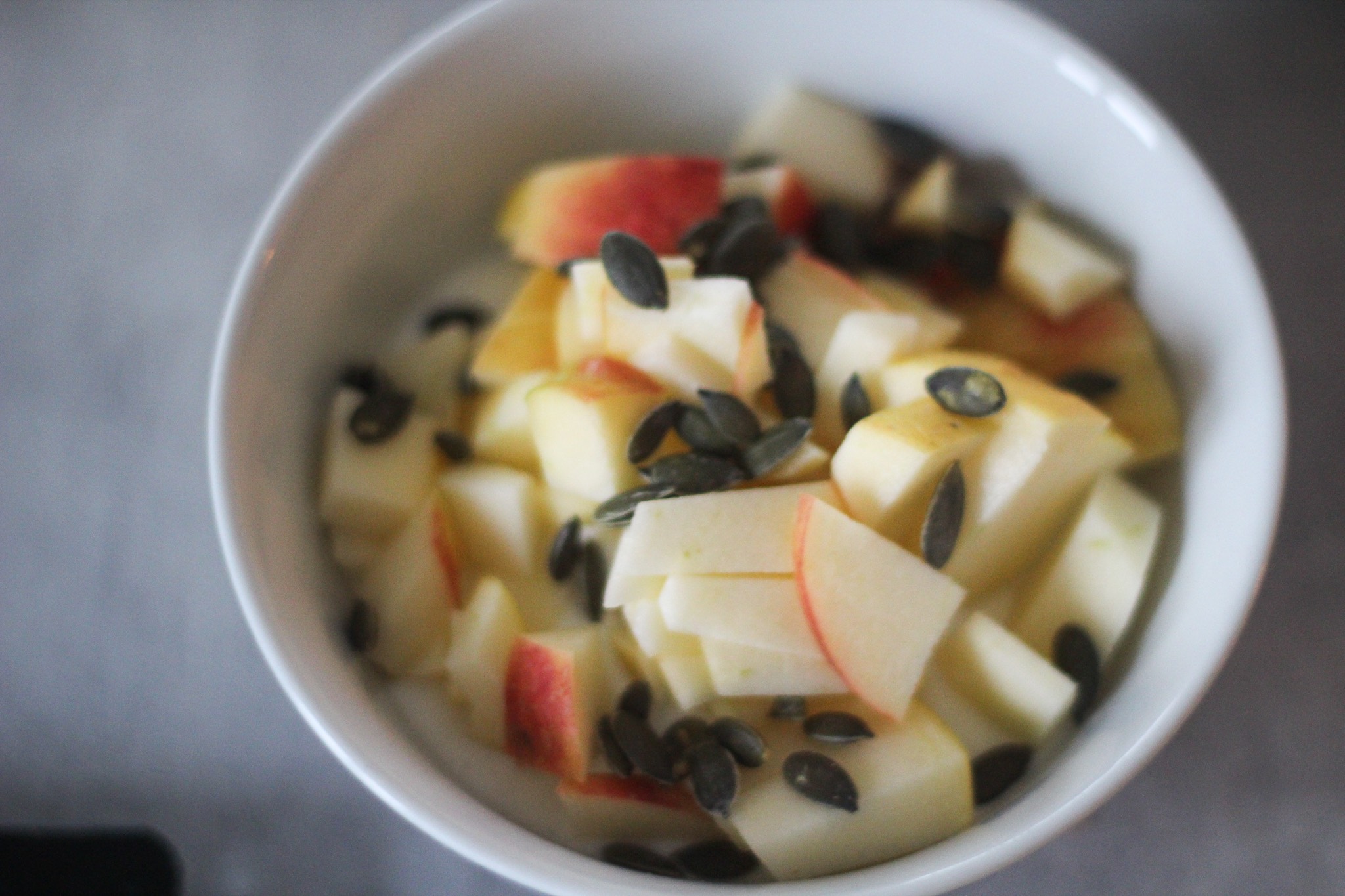 Magere kwark met appel en pompoenpitten.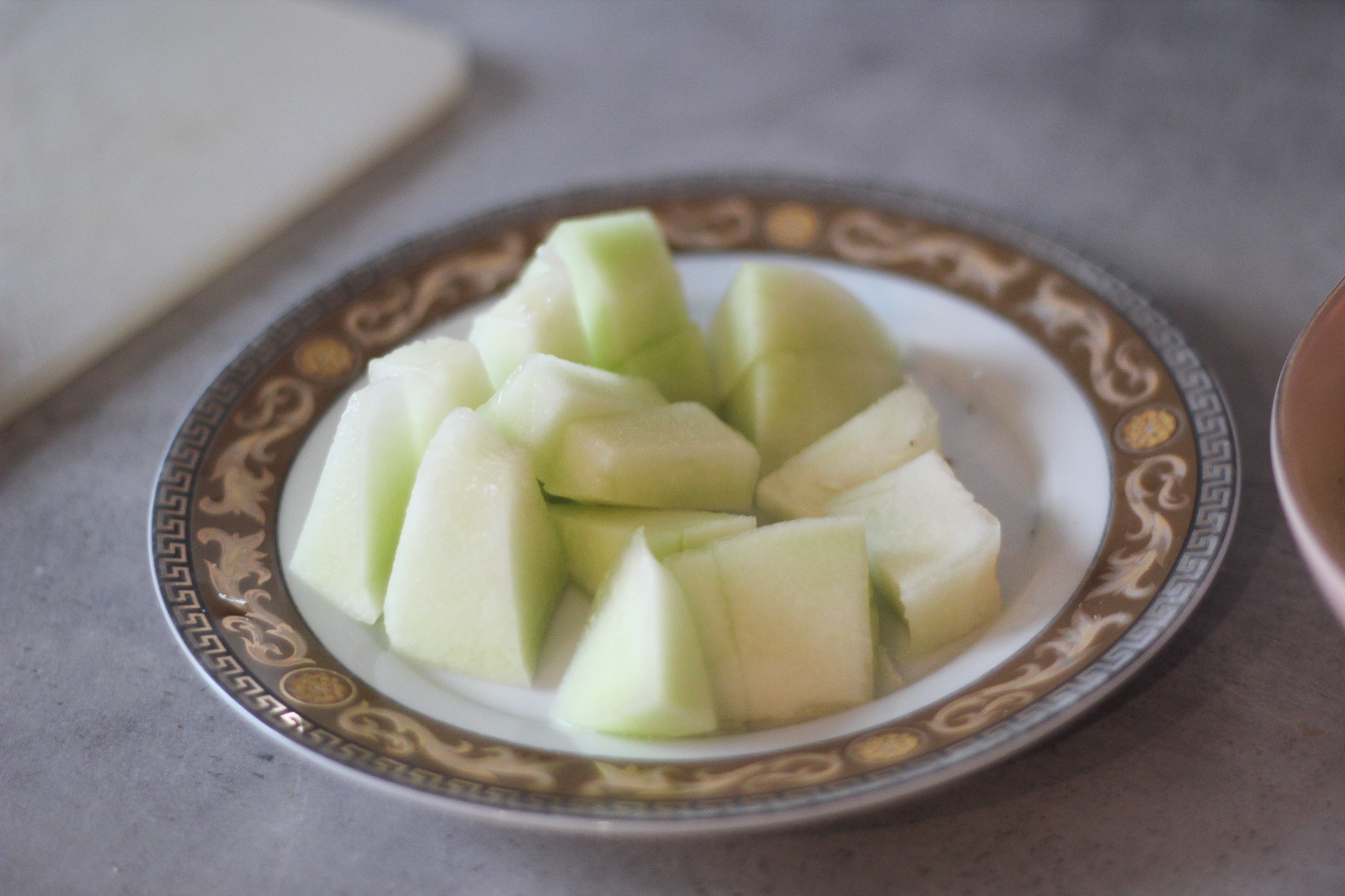 Galia meloen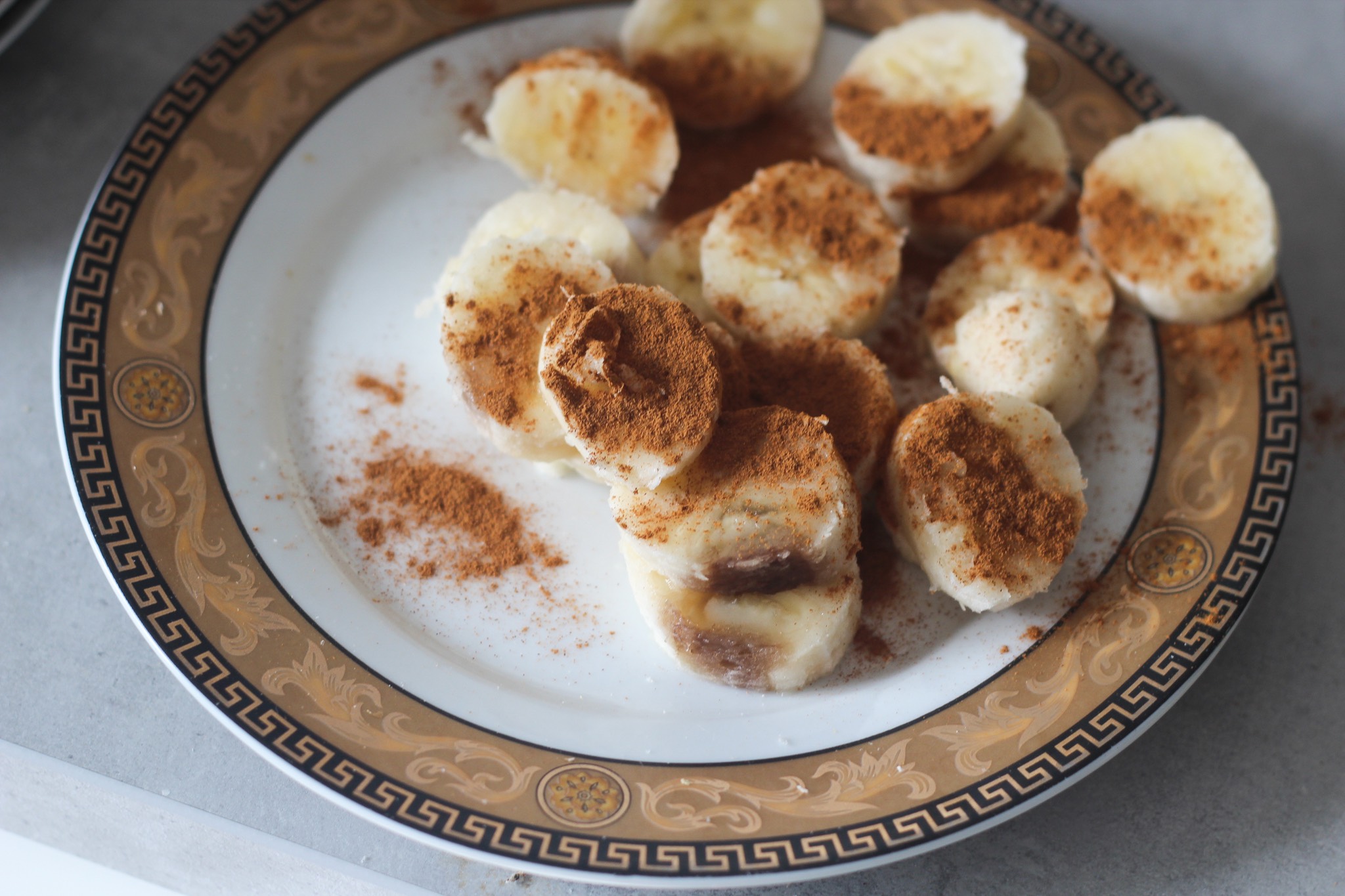 Een banaan die bijna niet meer goed was met wat kaneel als tussendoortje.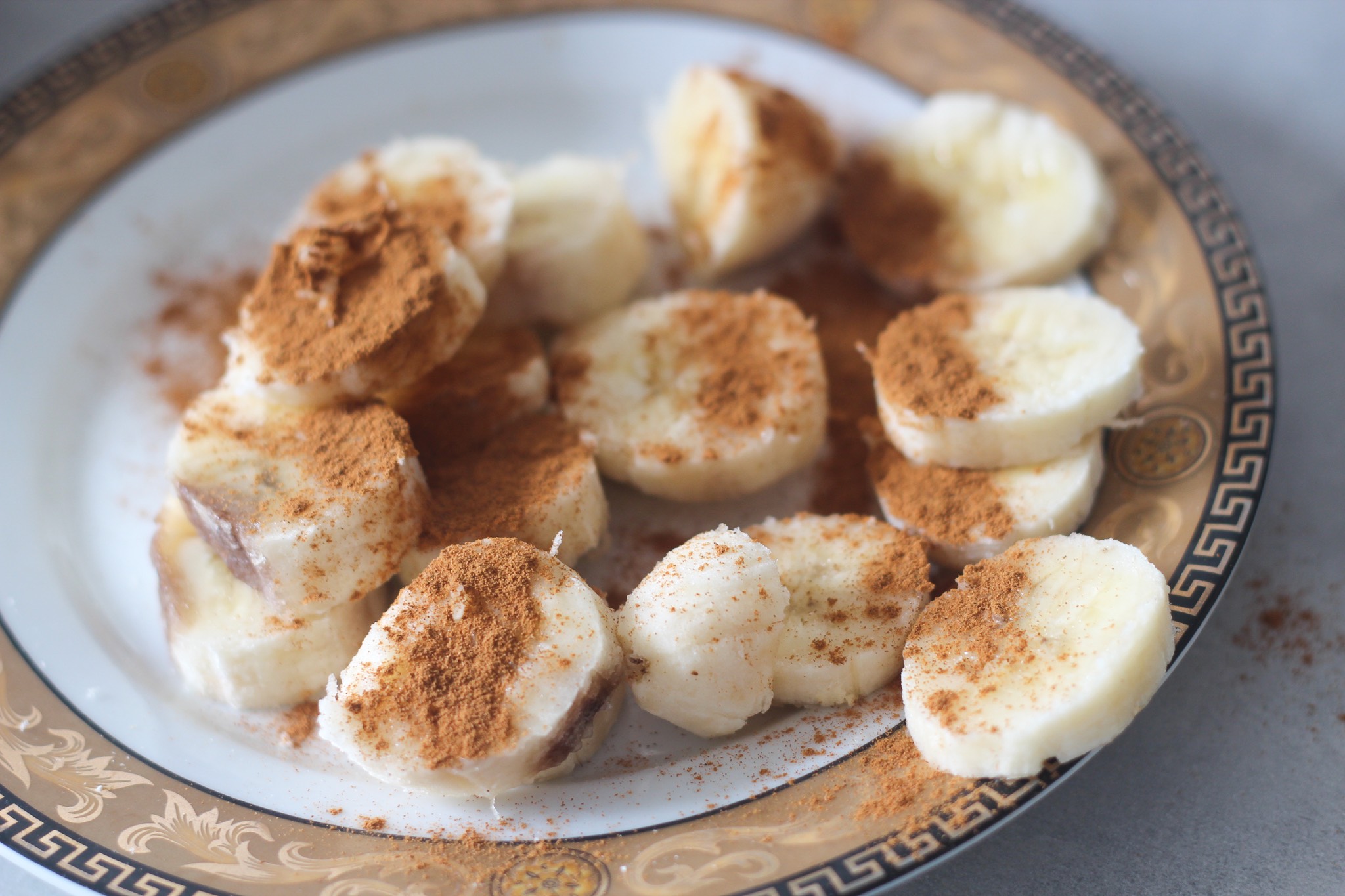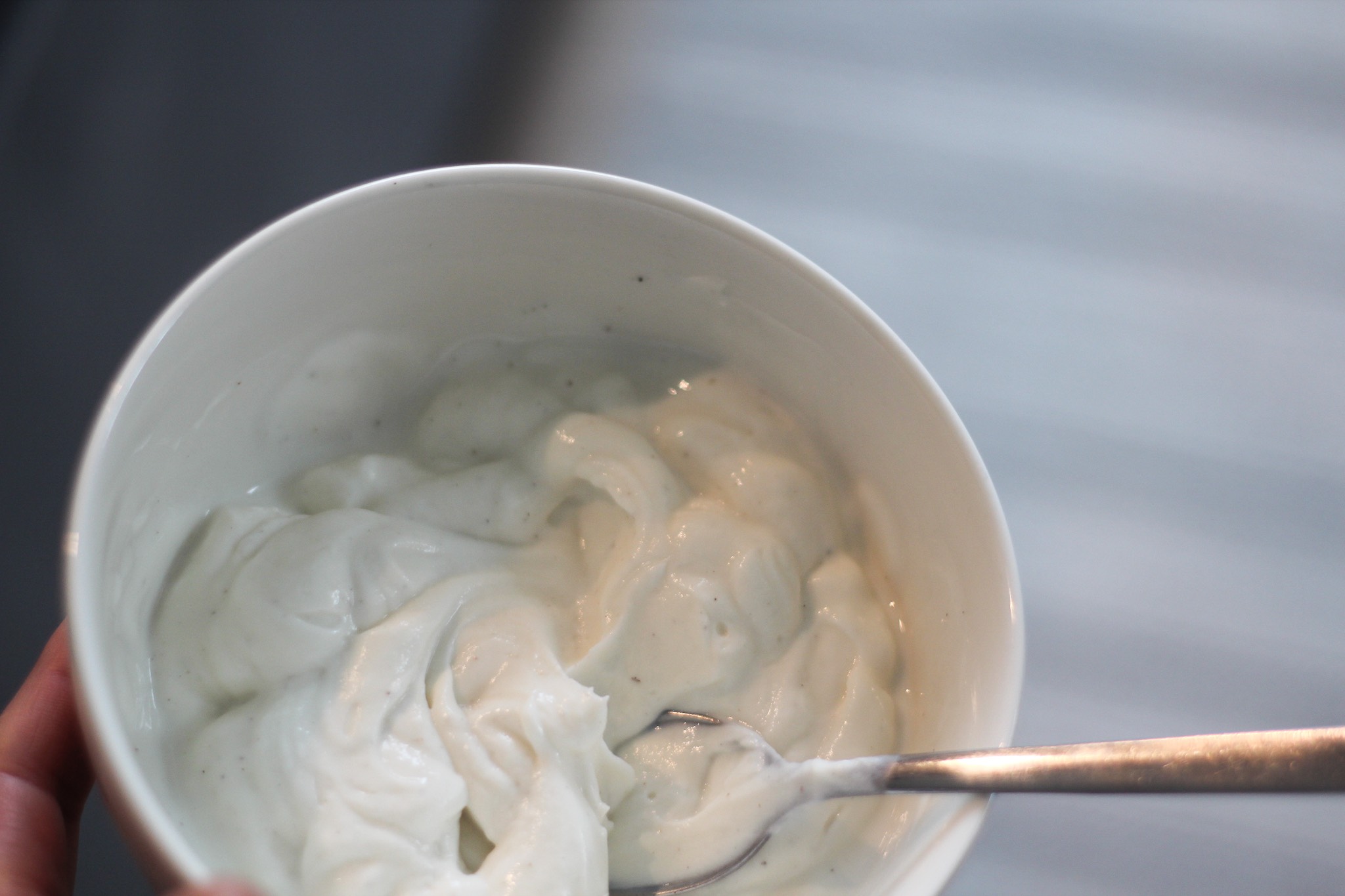 Vanille skyr, ik vind het echt als een toetje smaken. Zo heerlijk!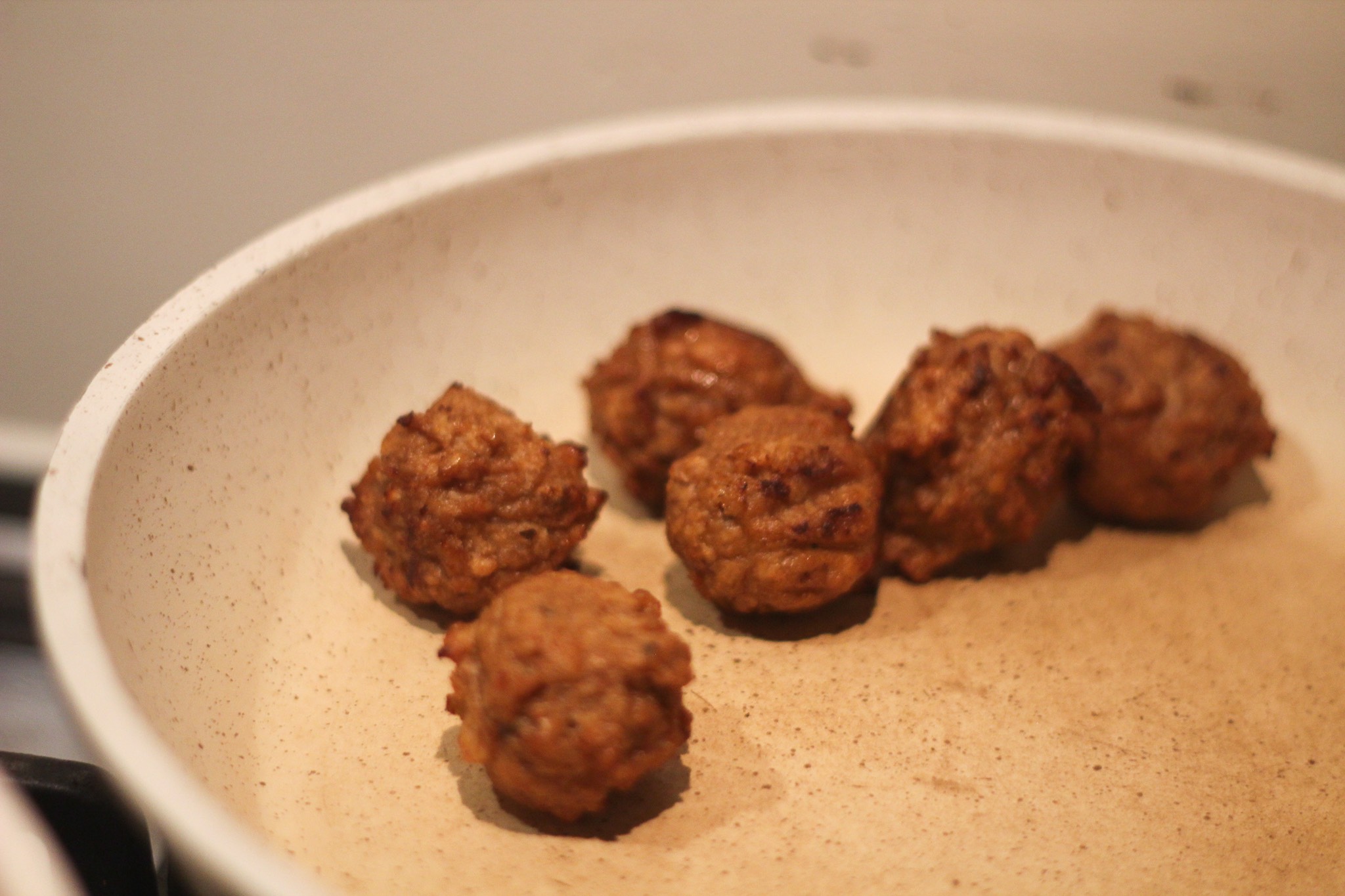 De vegetarische balletjes van de Lidl zijn ook hartstikke goedgekeurd!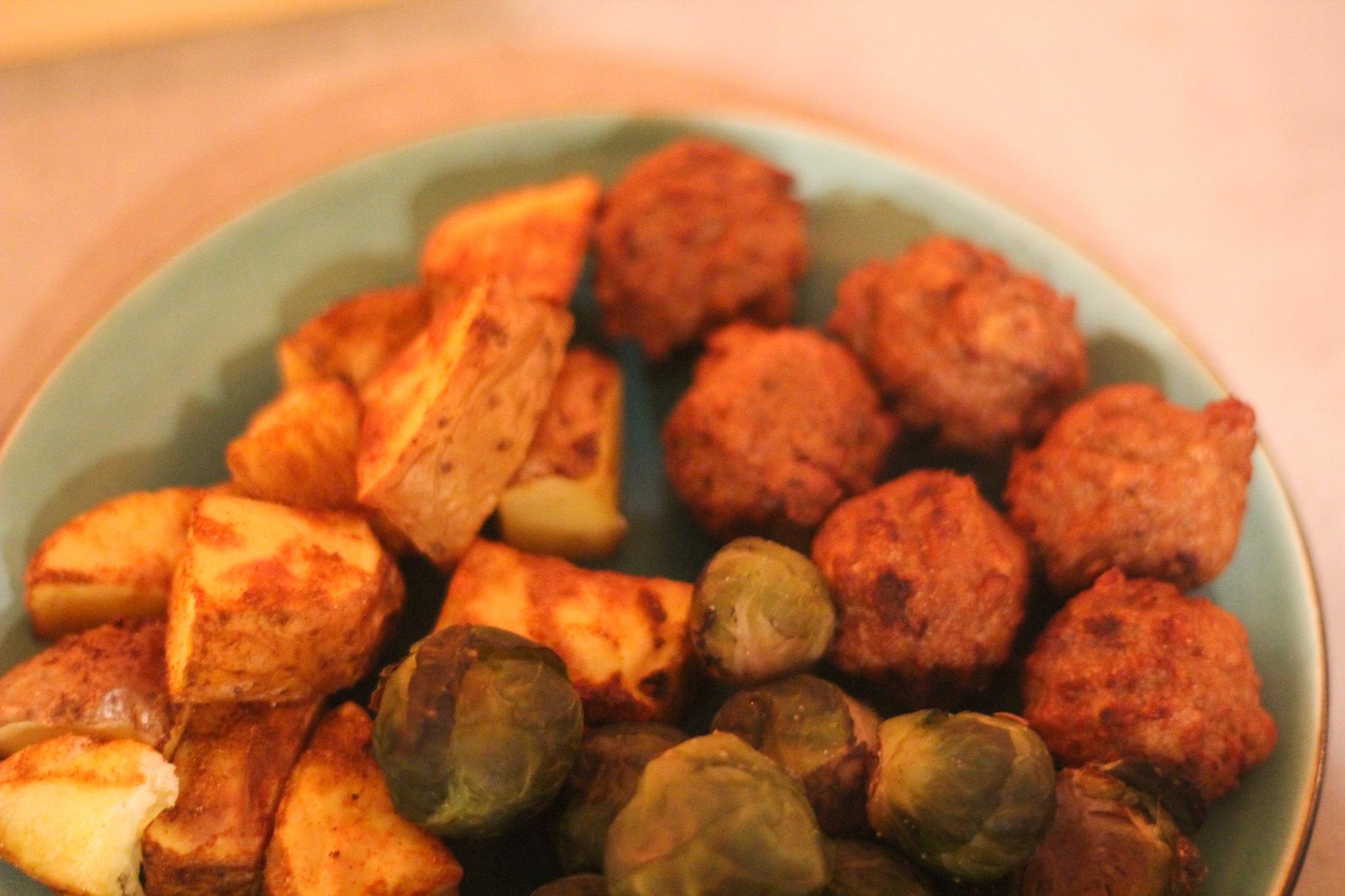 Aardappelen uit de oven, spruitjes en vegetarische balletjes. Maaltijd is af!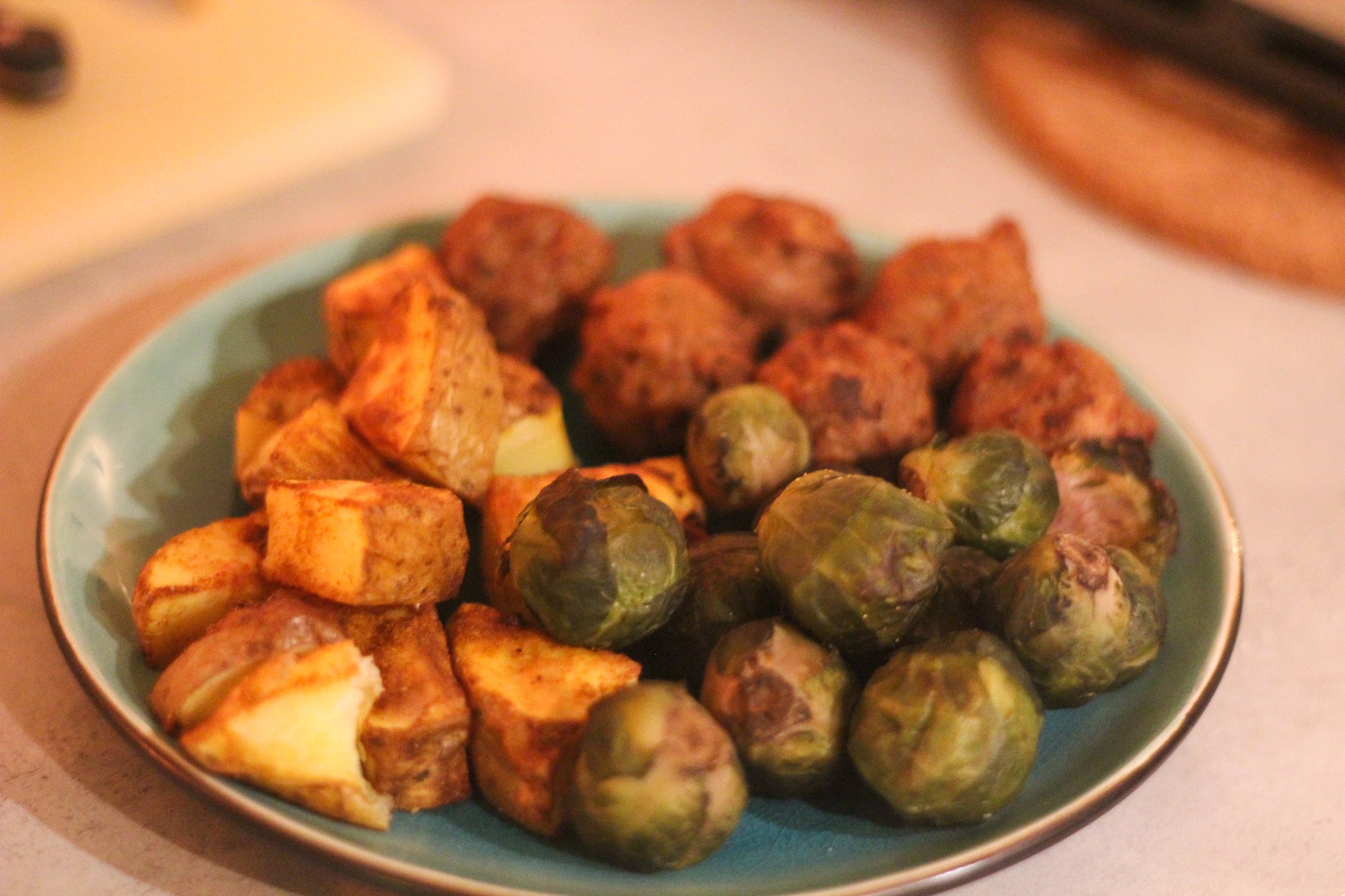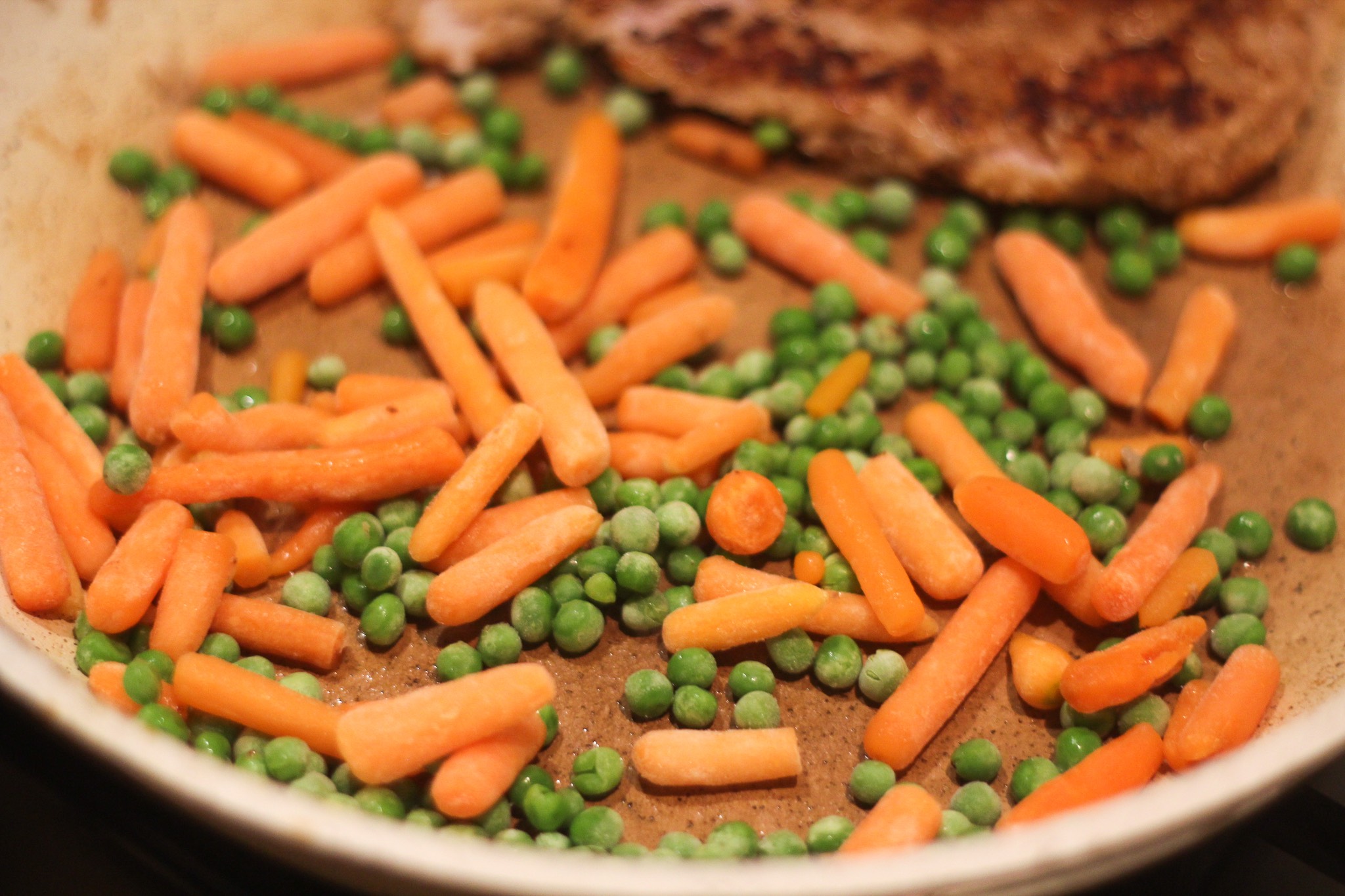 Voor Boy een wortel en doperwten mix uit de vriezer met een schnitzel ernaast.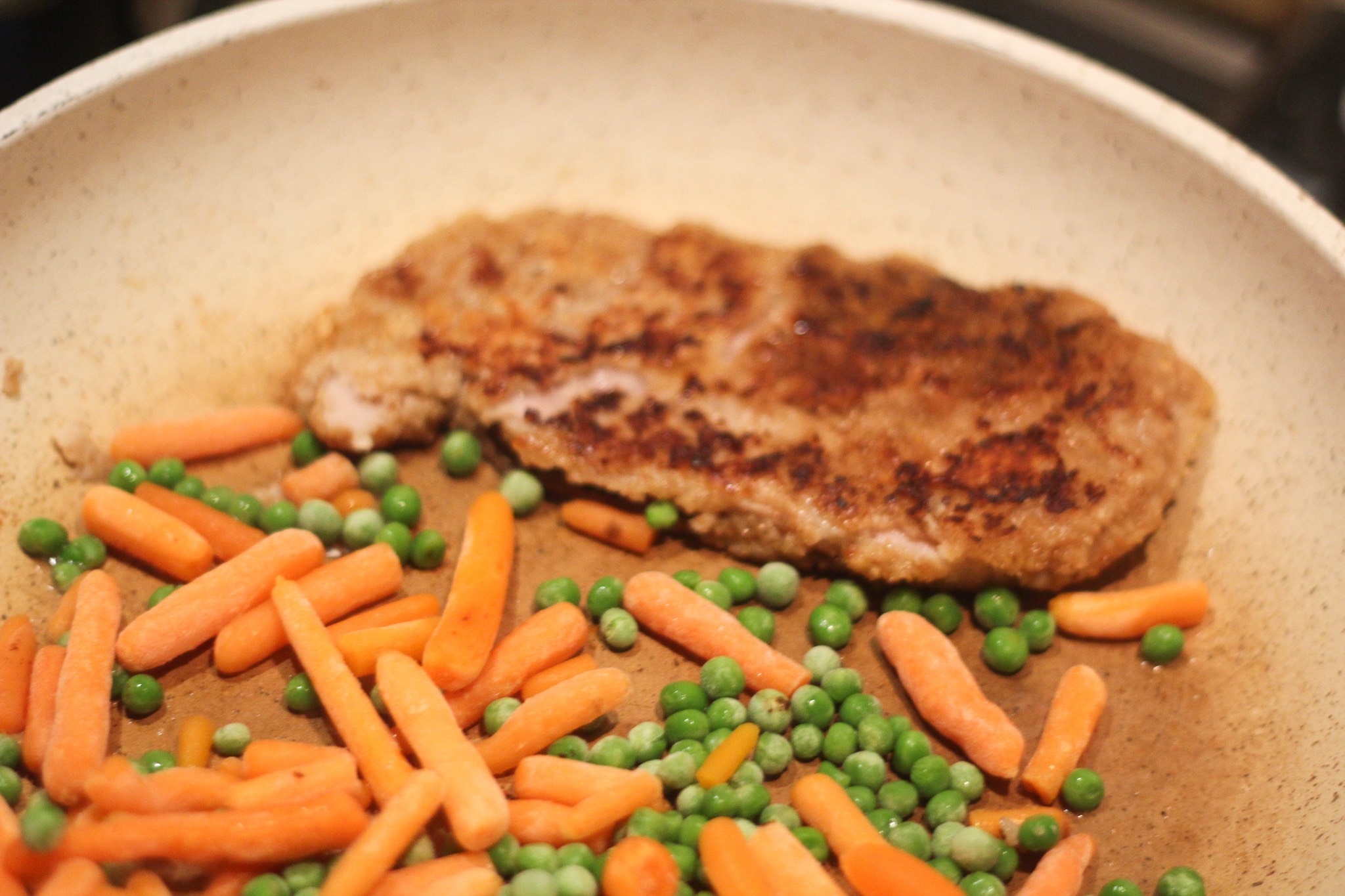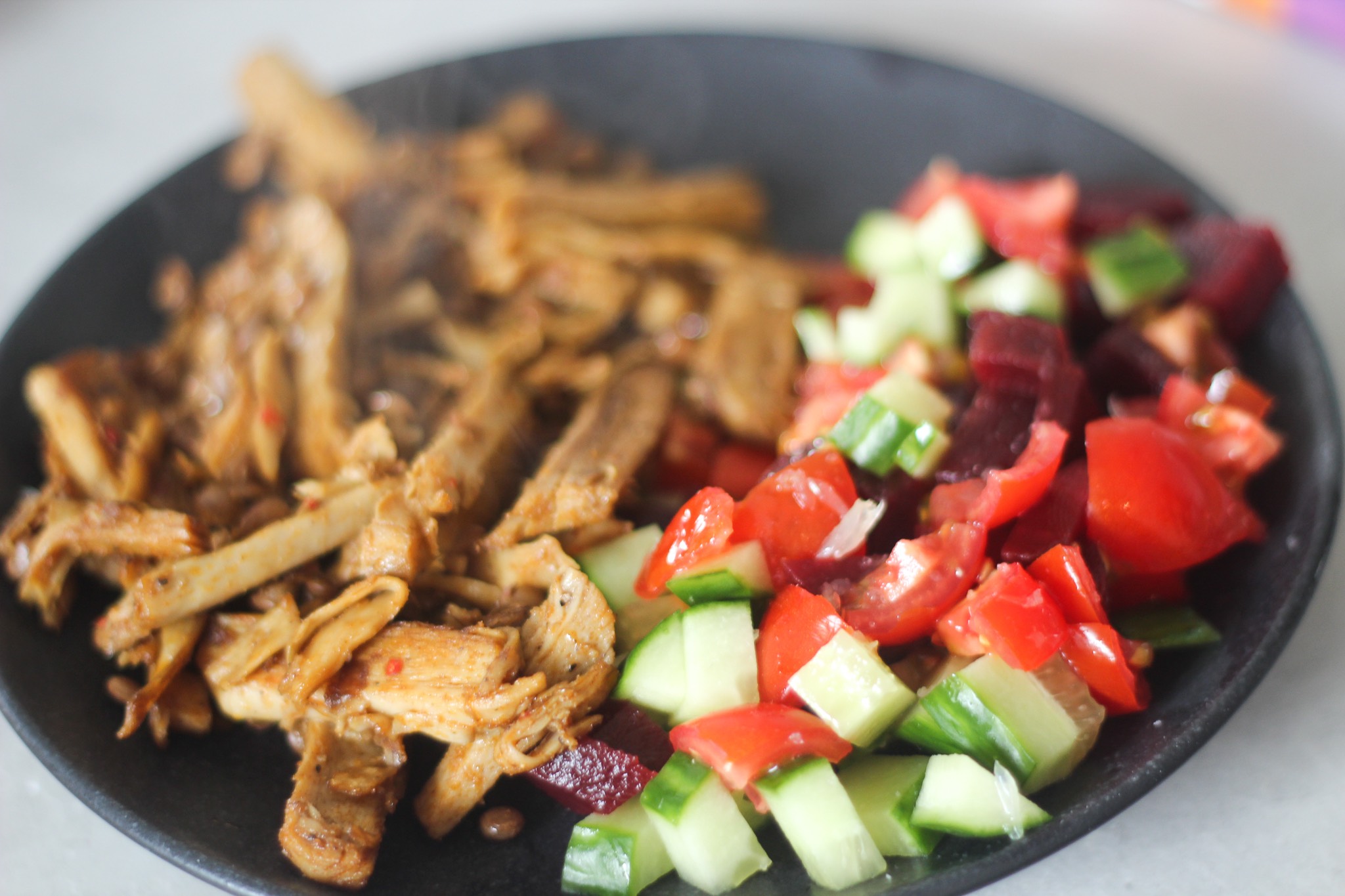 Vegetarische shoarma van de Lidl met een simpele salade van tomaat, komkommer en rode biet.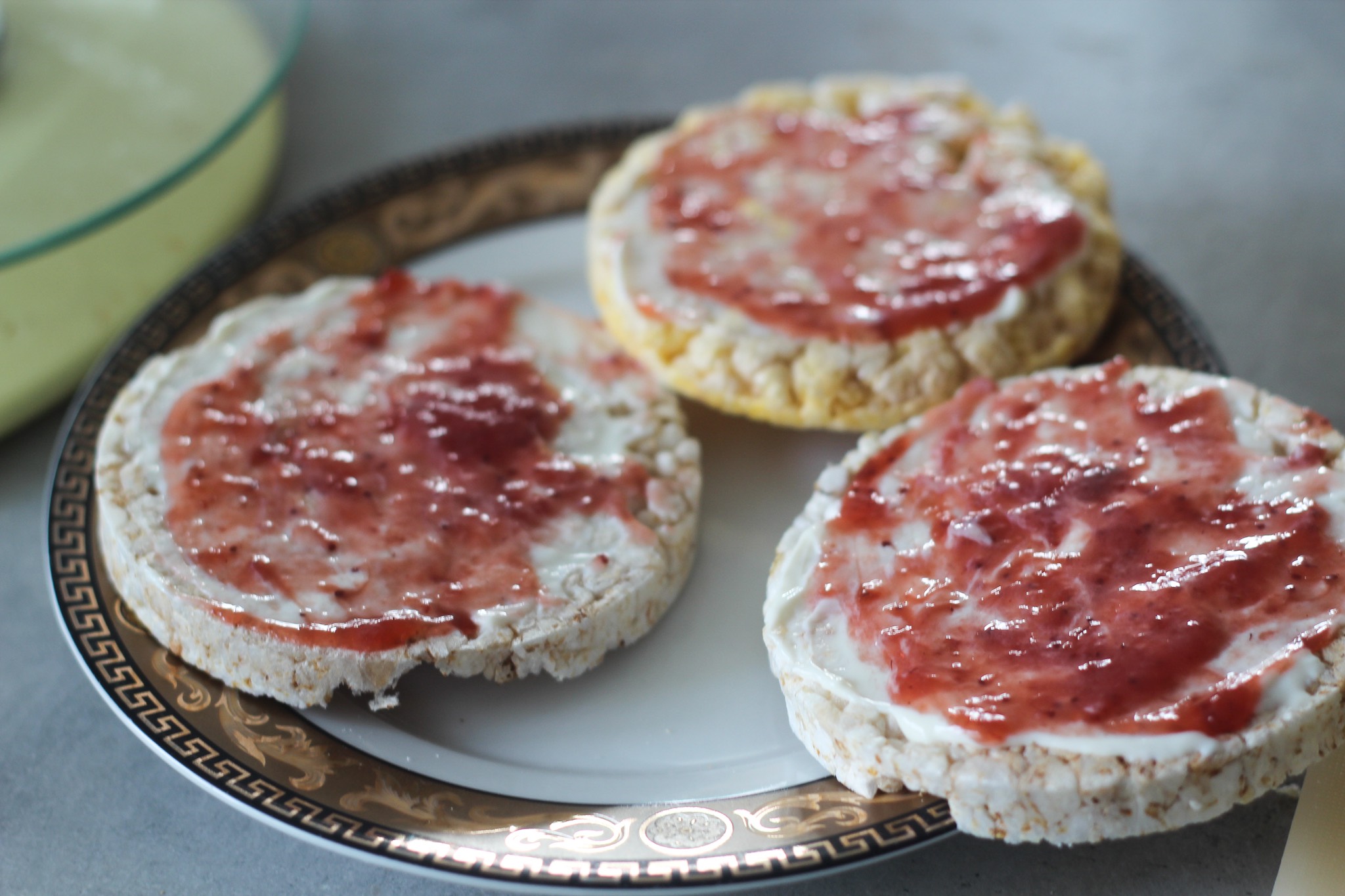 Rijstwafels en een maïswafel met zuivelspread en jam. Heerlijke combinatie!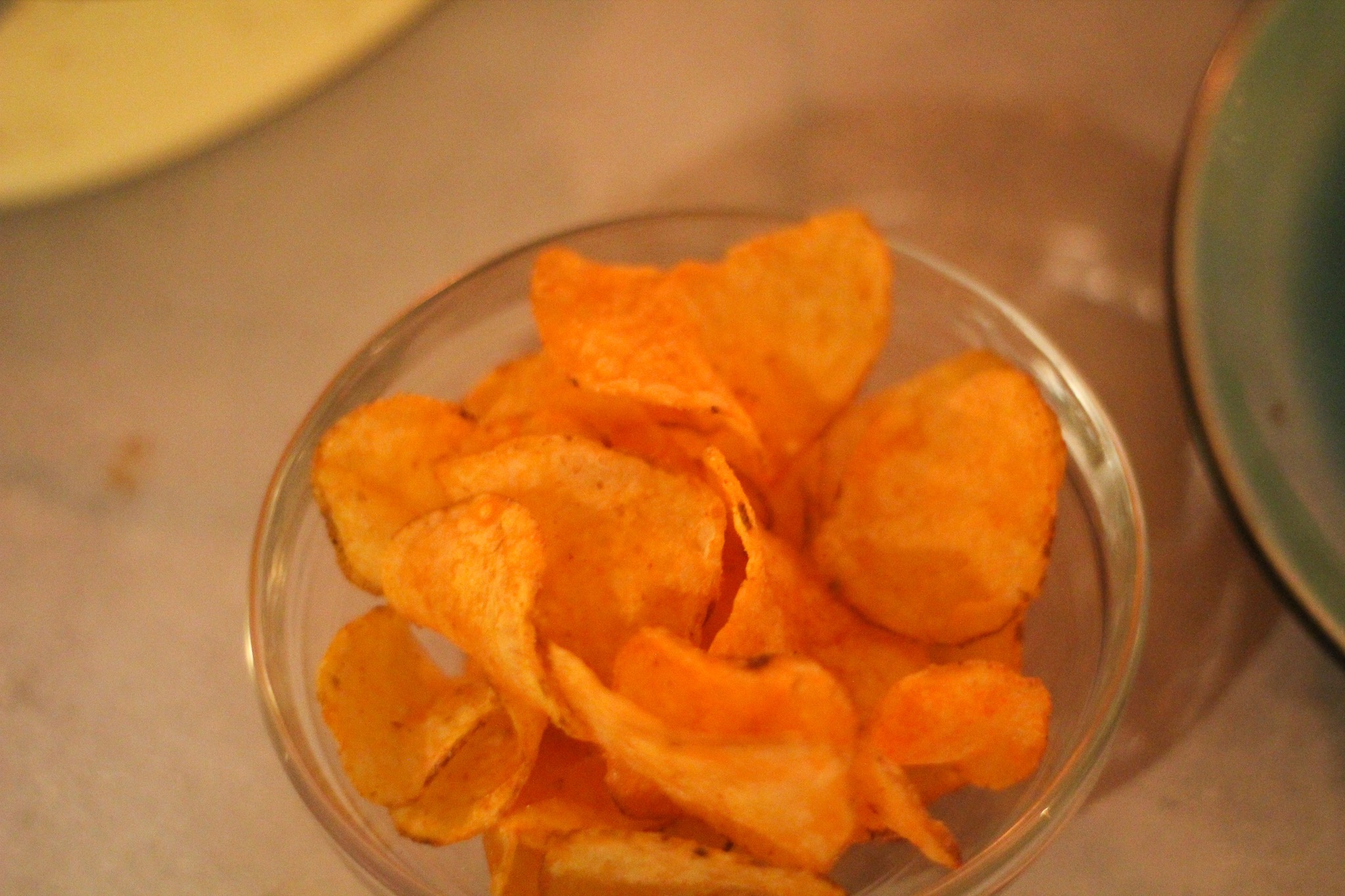 Een lekker schaaltje chips.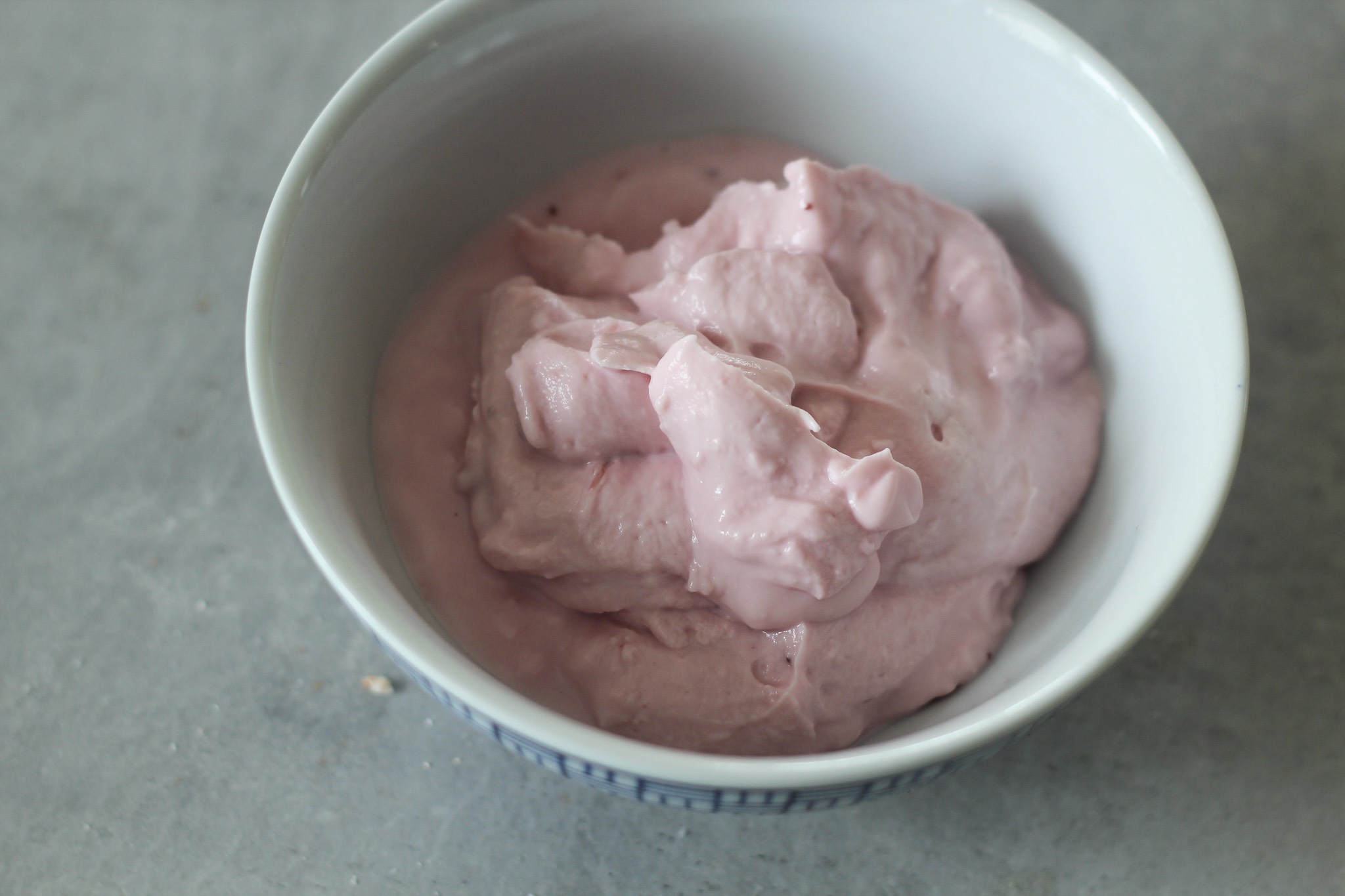 Aardbeien skyr, ook heerlijk! Maar de vanille is mijn favoriet.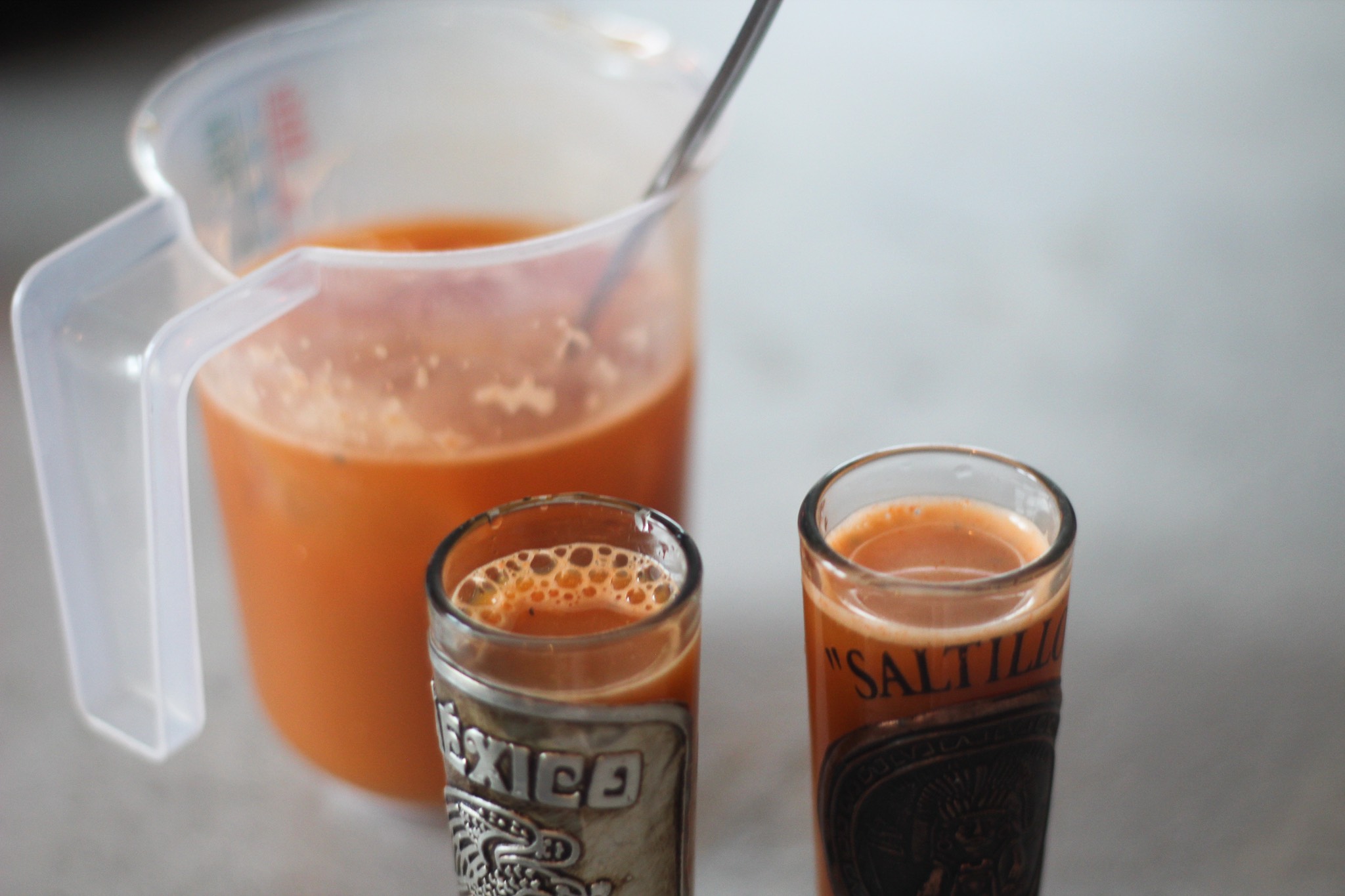 Werken aan ons immuunsysteem met een gember-wortel shotje met kurkuma en peper.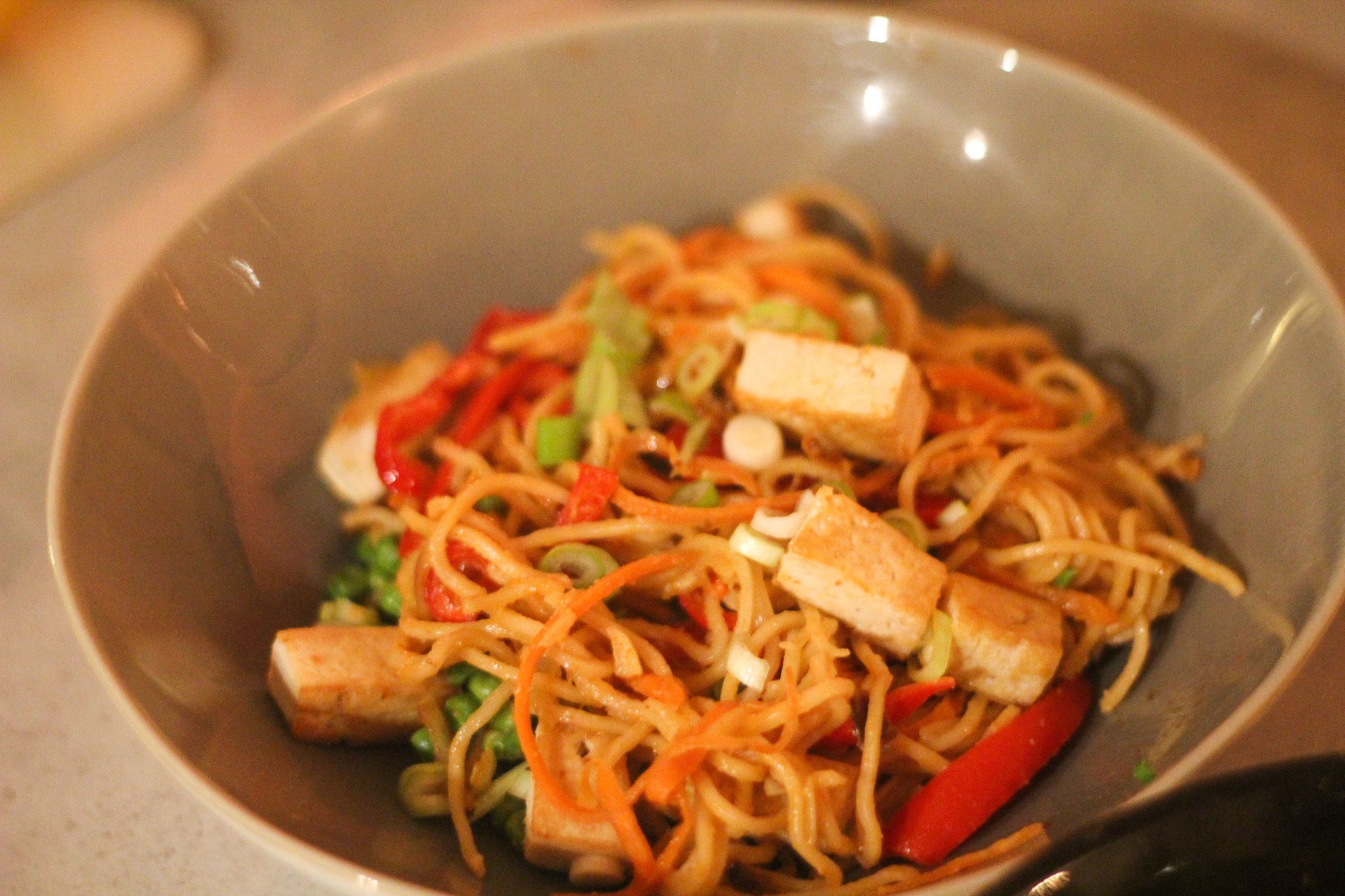 Een heerlijk noodle gerecht met tofu waar snel een recept van online komt!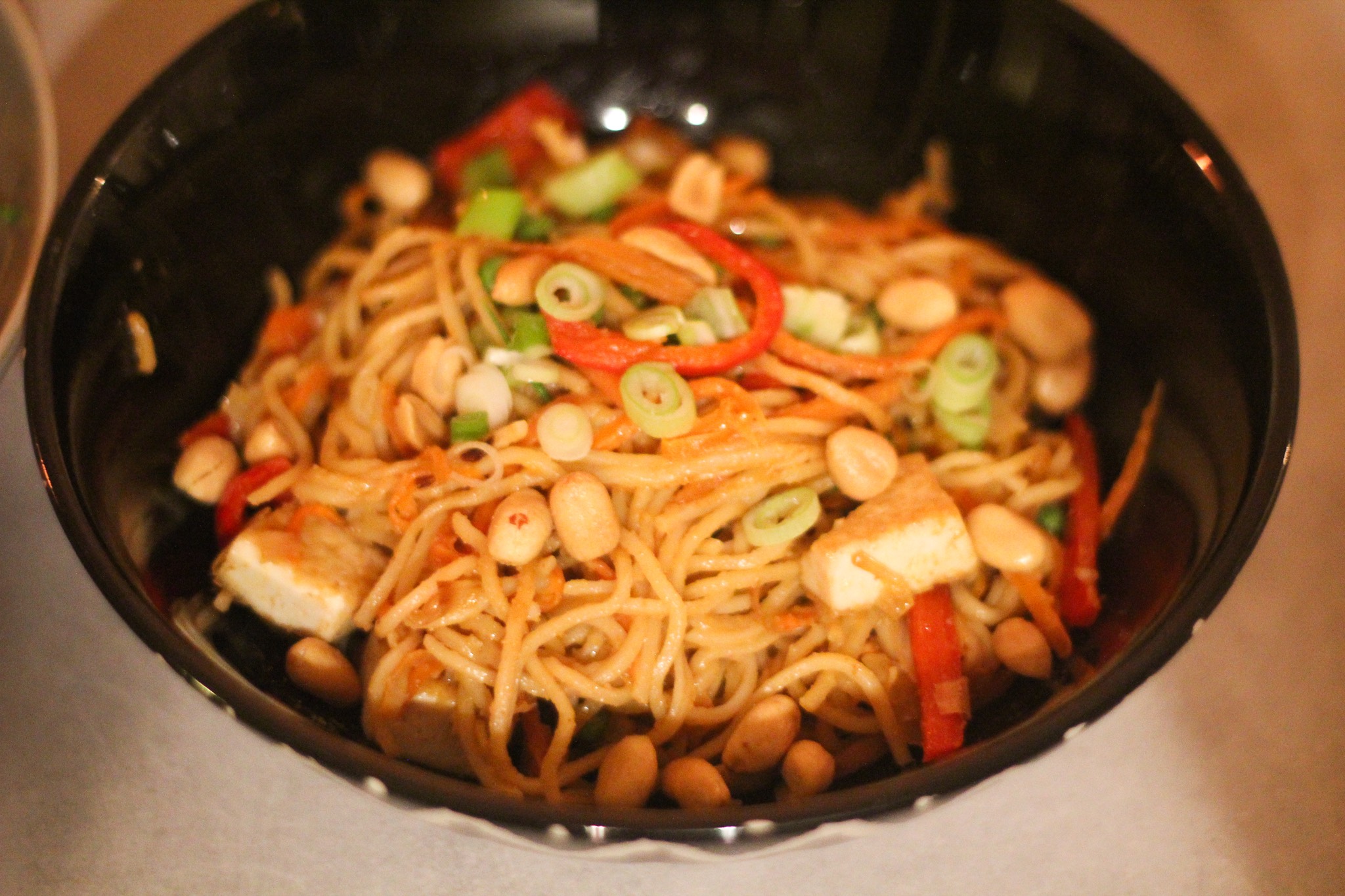 Voor Boy met wat extra pinda's – hij is gek op pinda's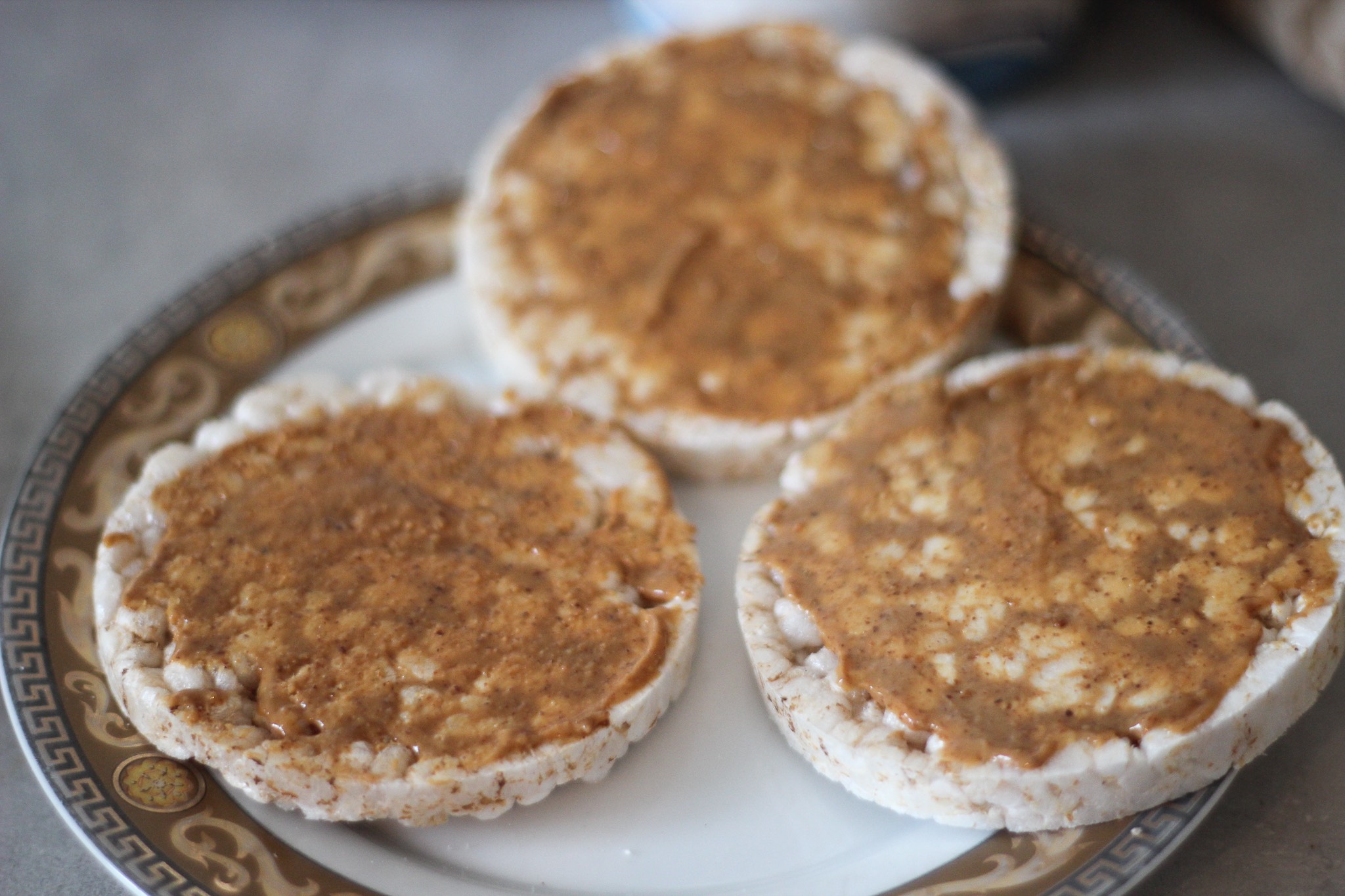 Rijstwafels met pindakaas.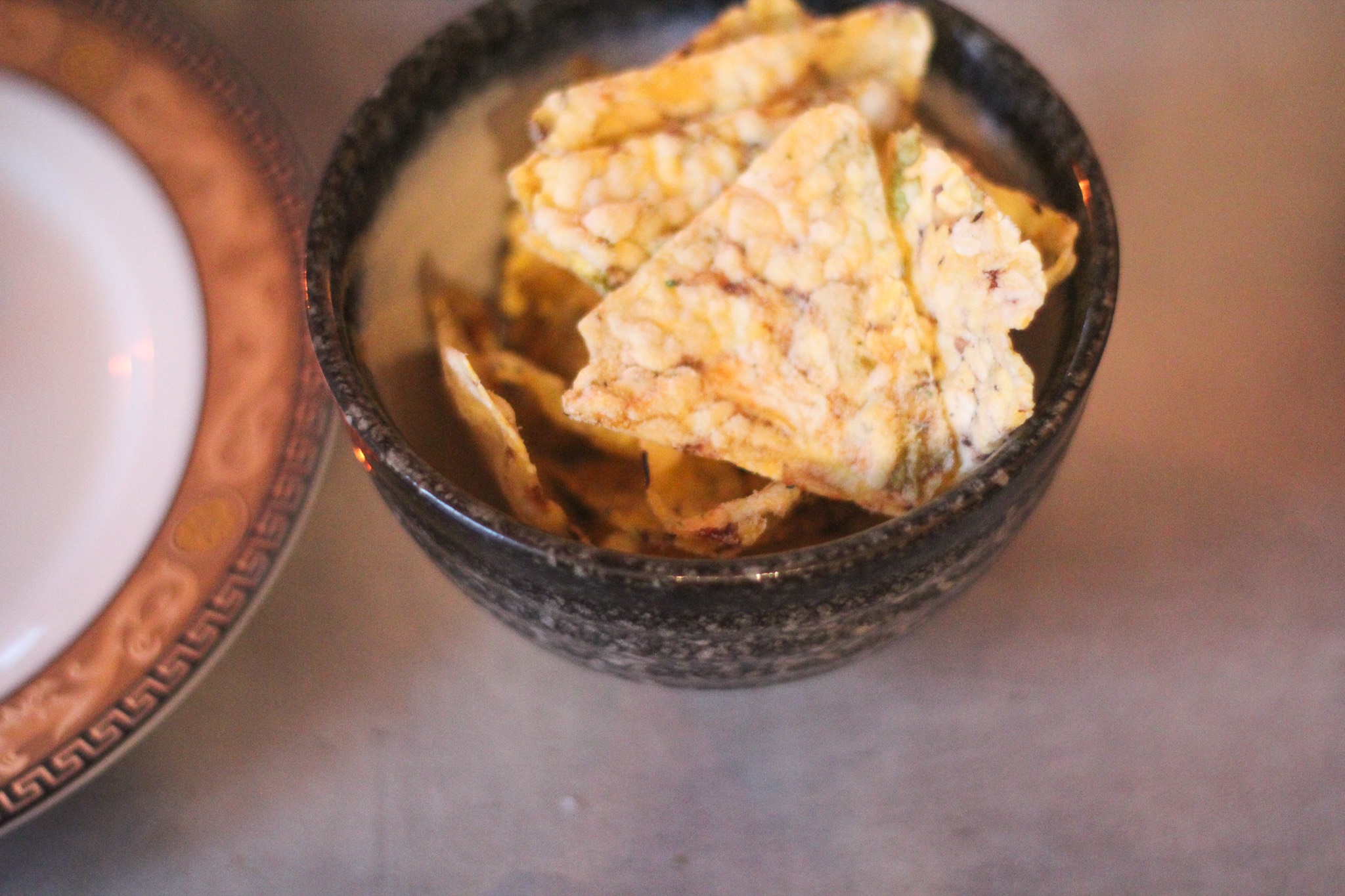 Popcorn tortilla's die ik vond bij de Marqt. Heel lekker!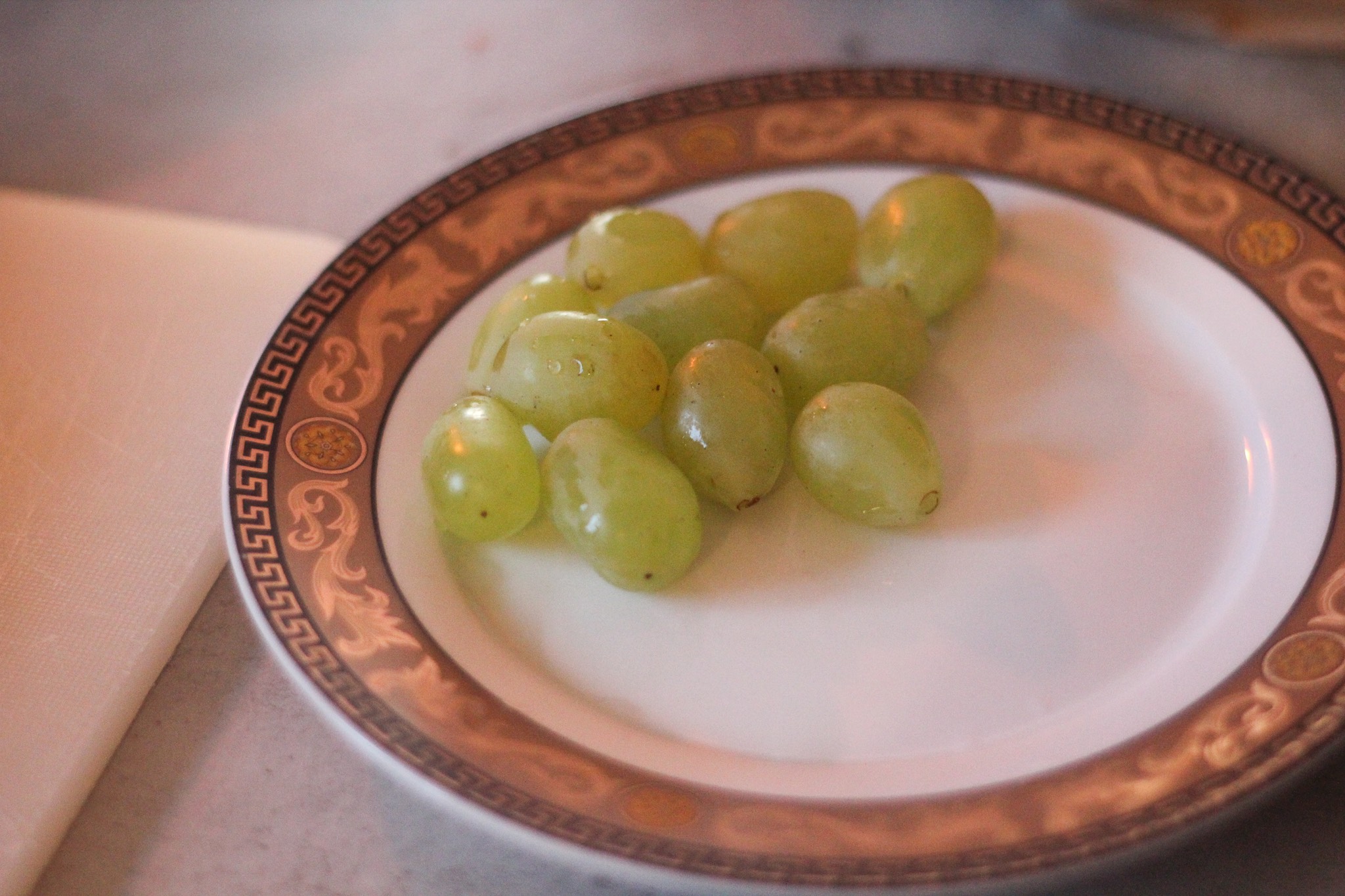 Bordje snacks samenstellen, we beginnen met druiven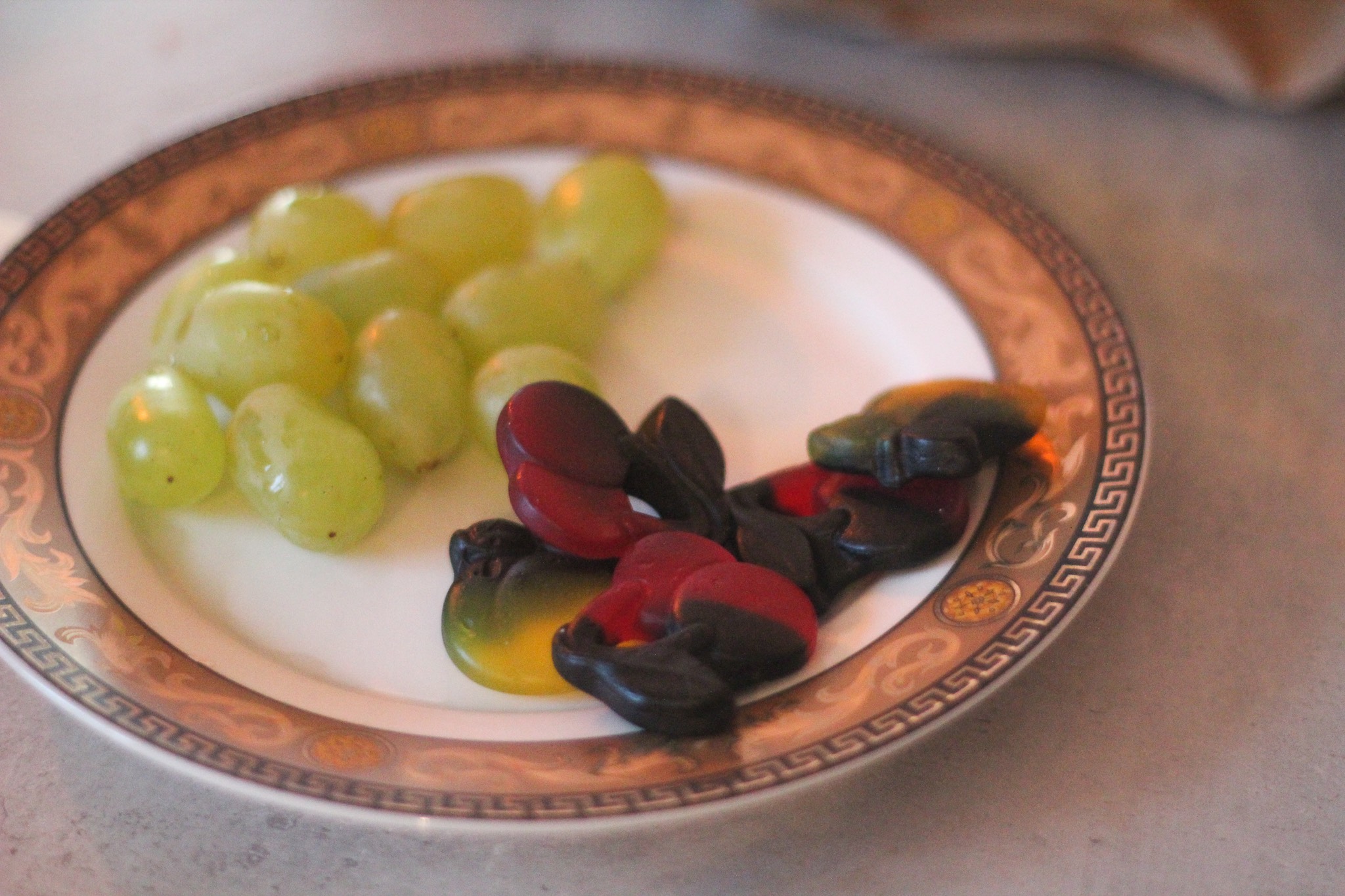 Dat wordt aangevuld met drop! Balans moet er zijn 😉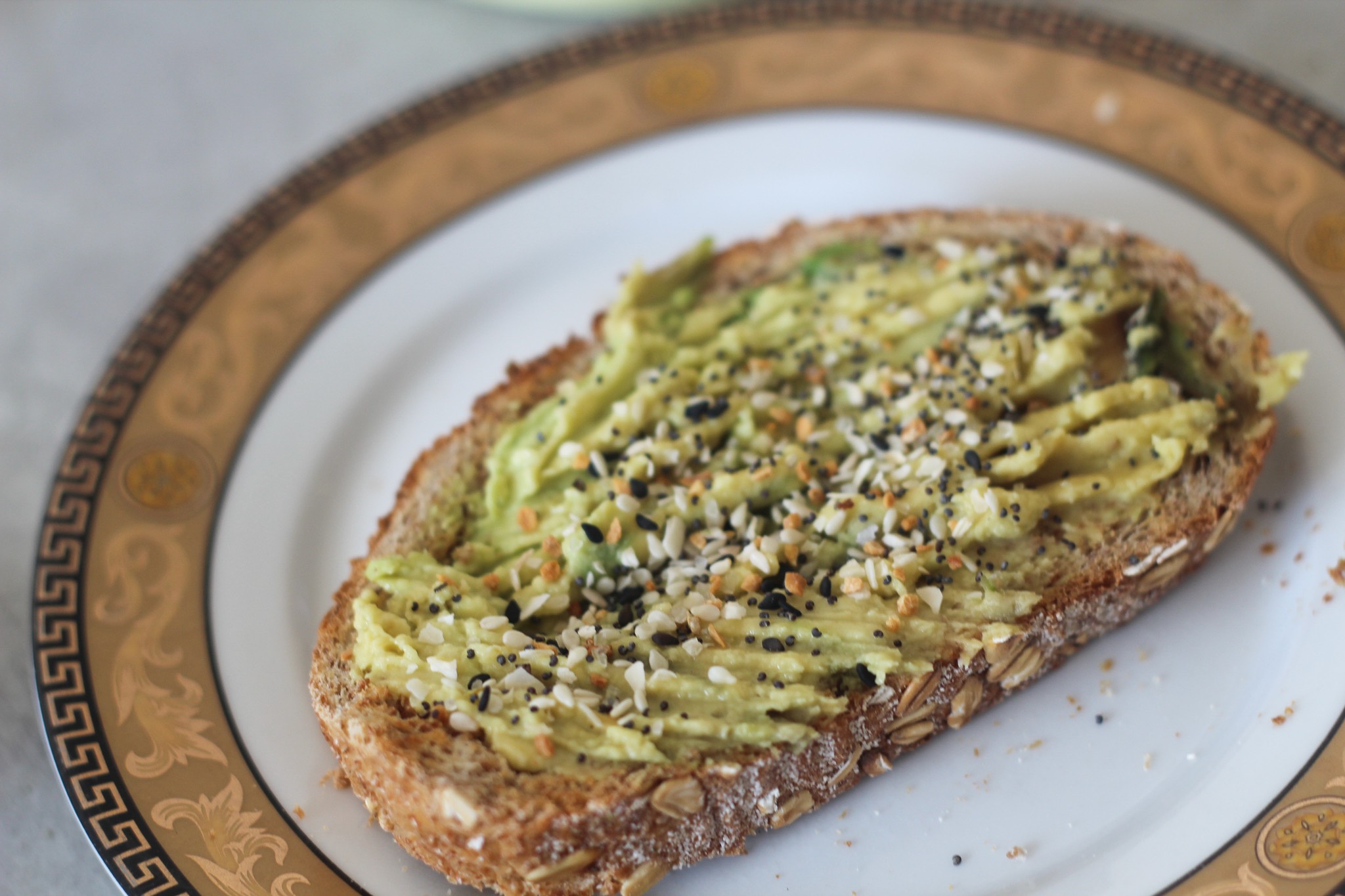 Een broodje avocado met een kruidenmixje wat ik in Amerika heb gekocht: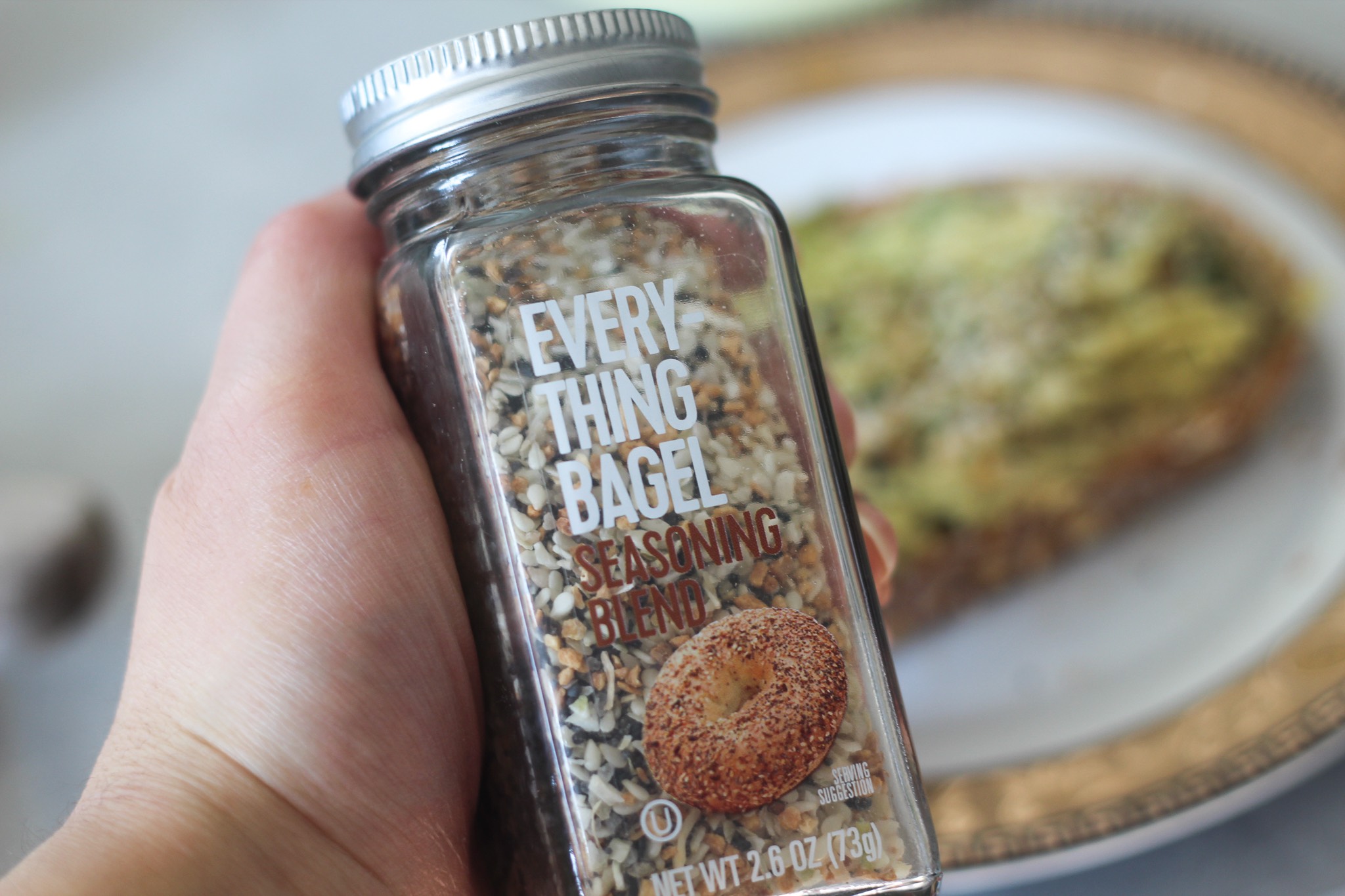 Everything but the bagel seasoning heet het. Ik zag dit altijd voorbij komen bij Amerikaanse mensen die ik volg op YouTube en Instagram waardoor ik het wilde proberen. Deze was te koop in de Lidl in Amerika. Het is een mengsel van uienpoeder, knoflookpoeder, maanzaad, sesamzaad, peper en zout.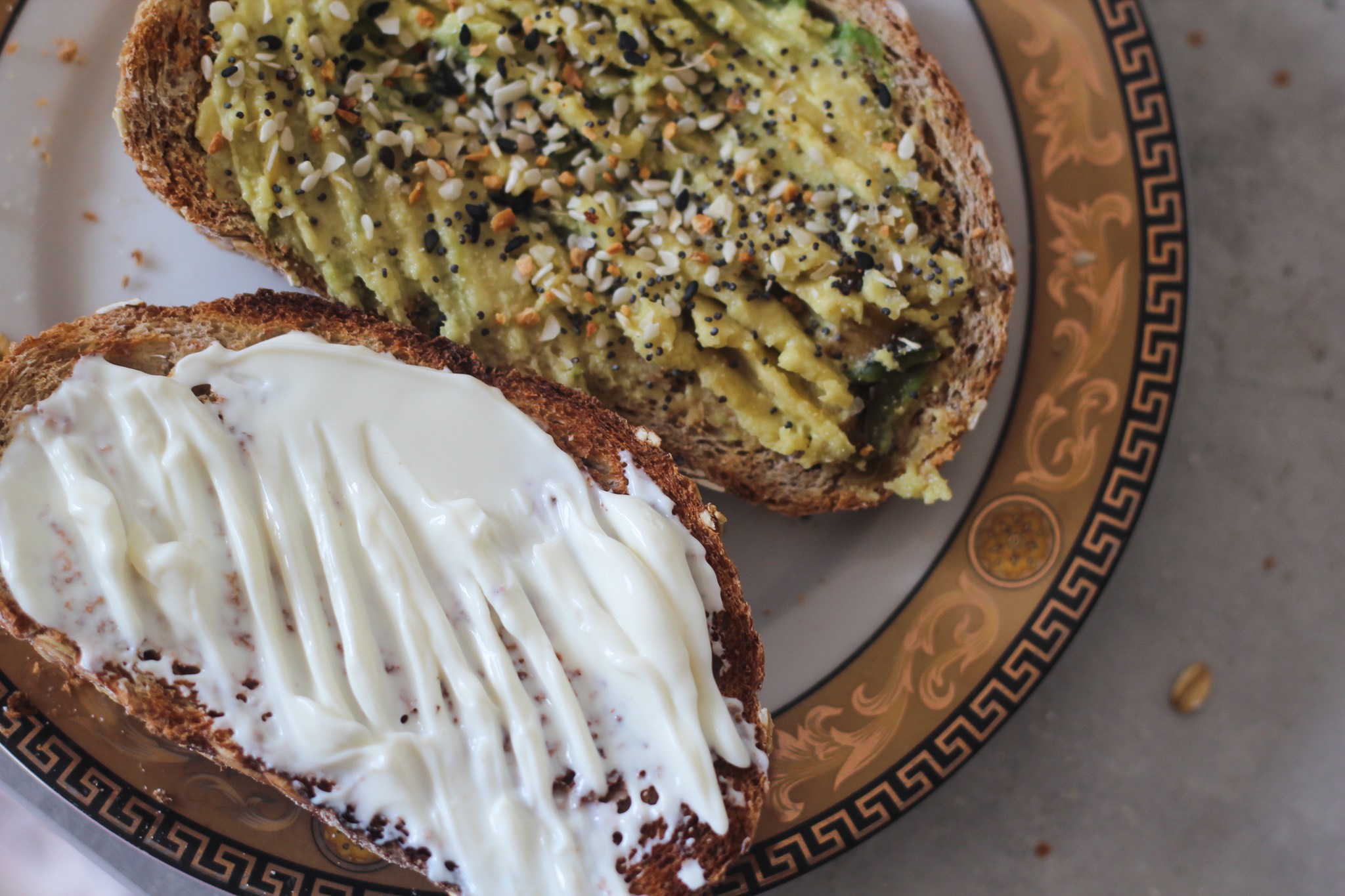 En een broodje met zuivelspread.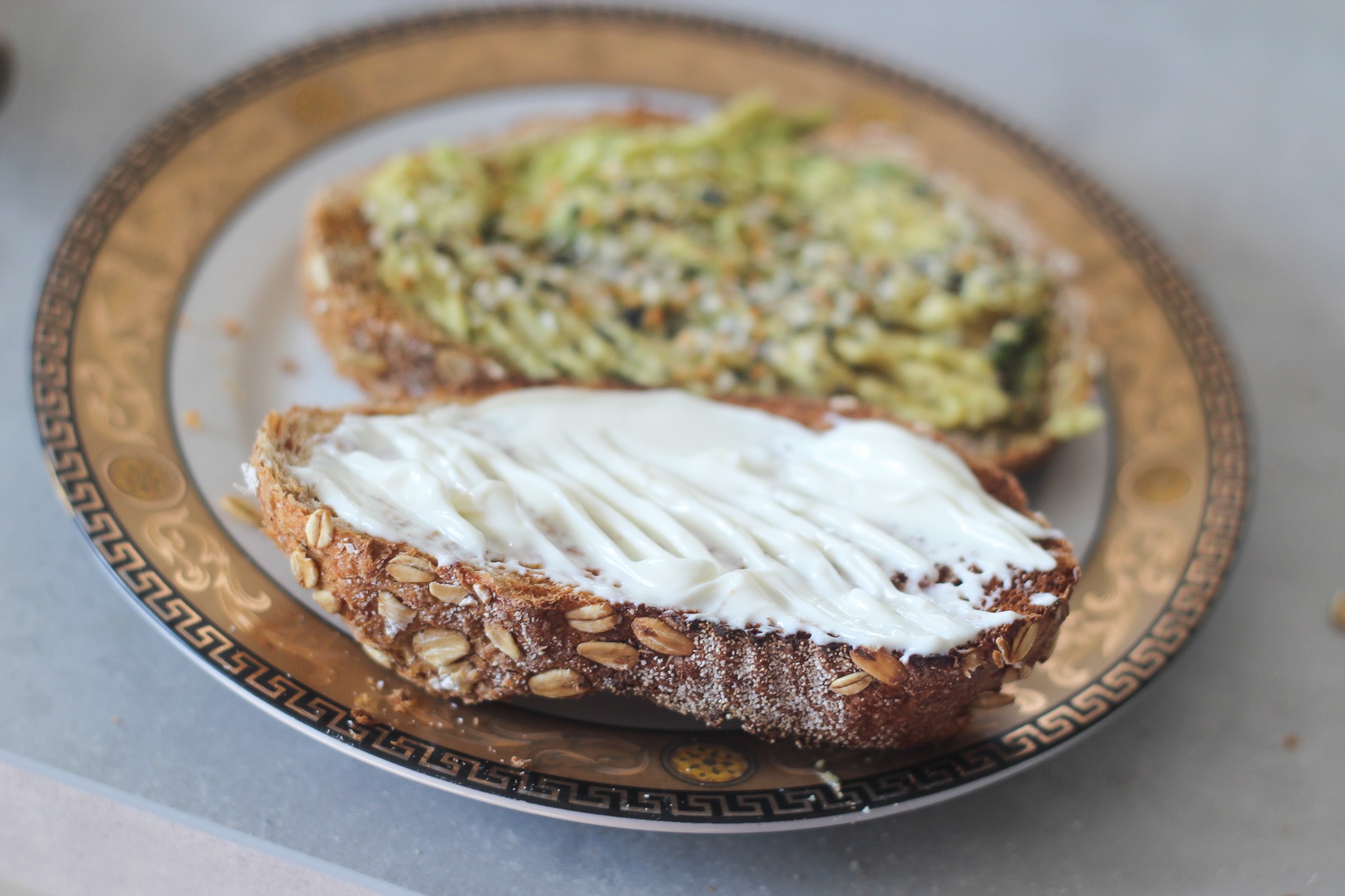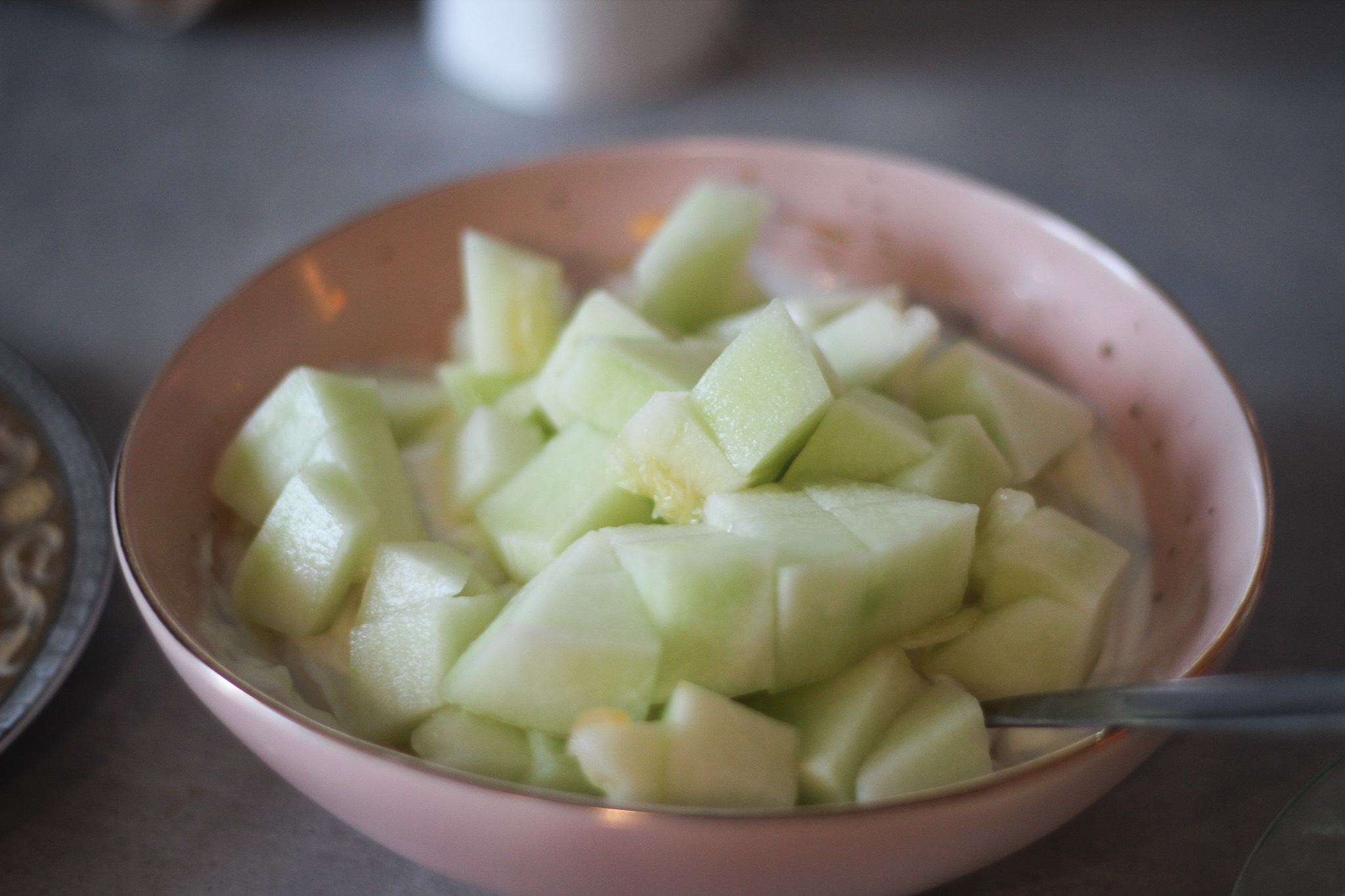 Kwark met galia meloen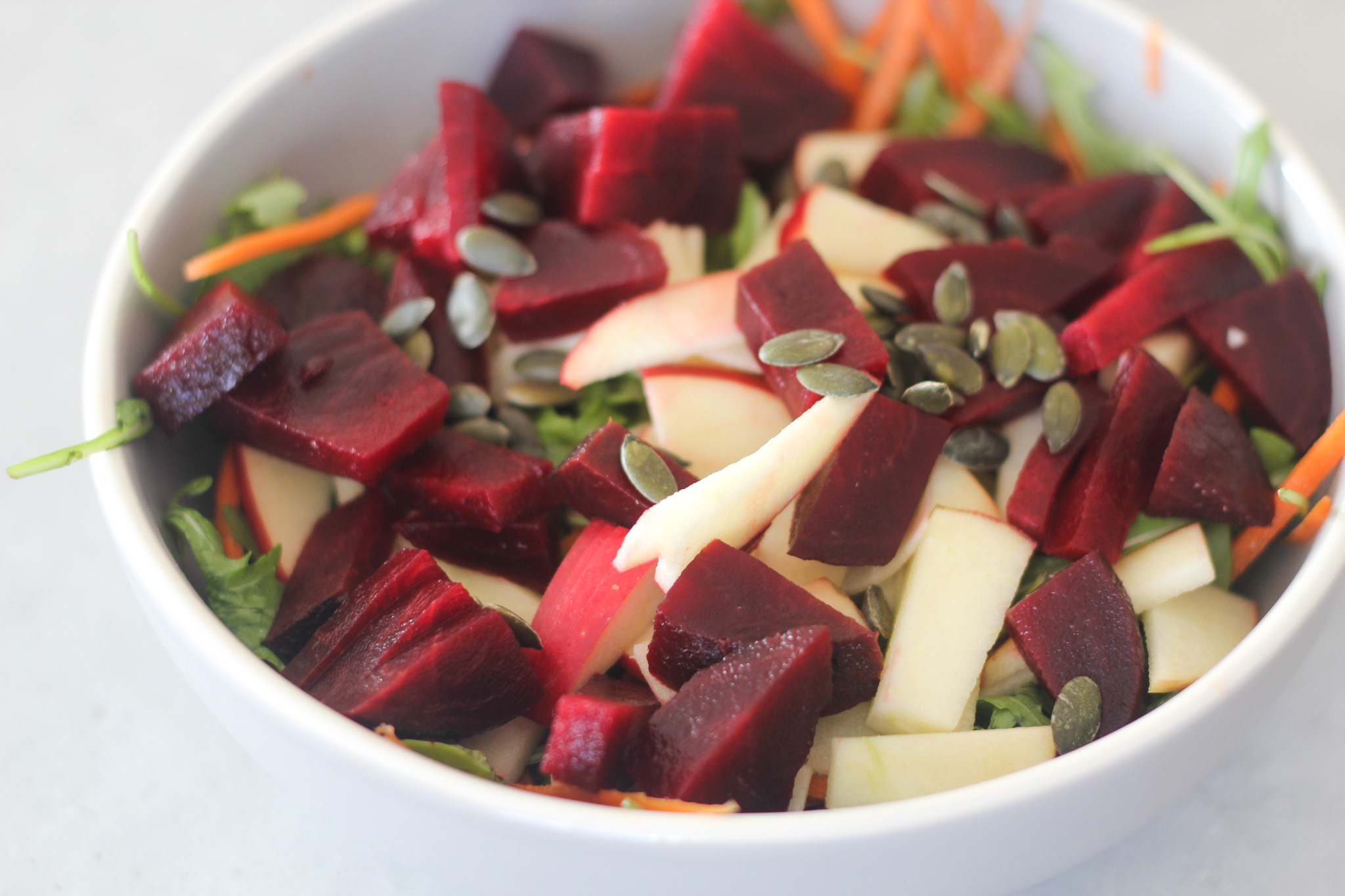 Salade van rucola, appel, rode bieten, wortel en pompoenpitten.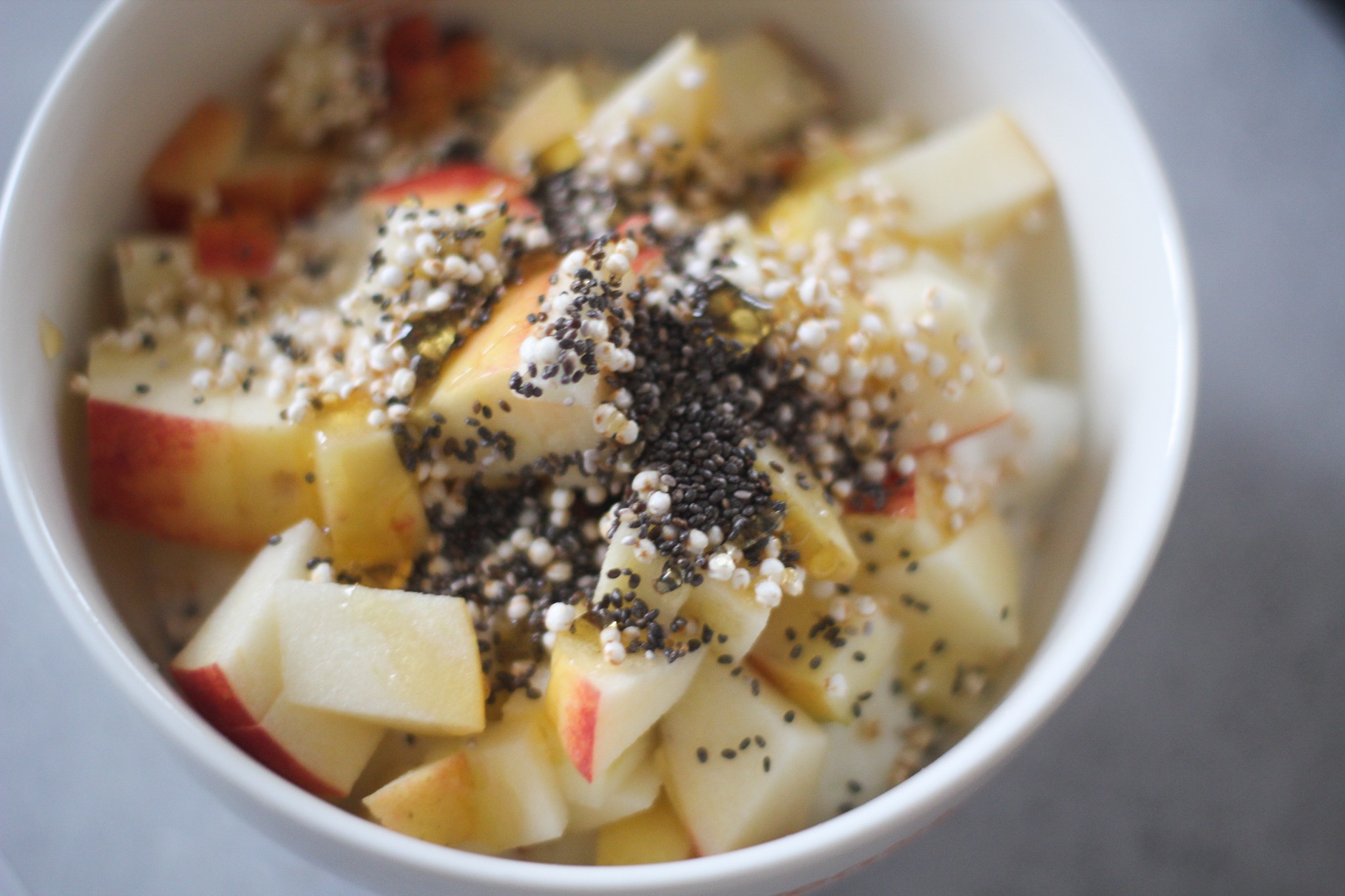 Magere kwark, appel, chia zaad en quinoa puffs.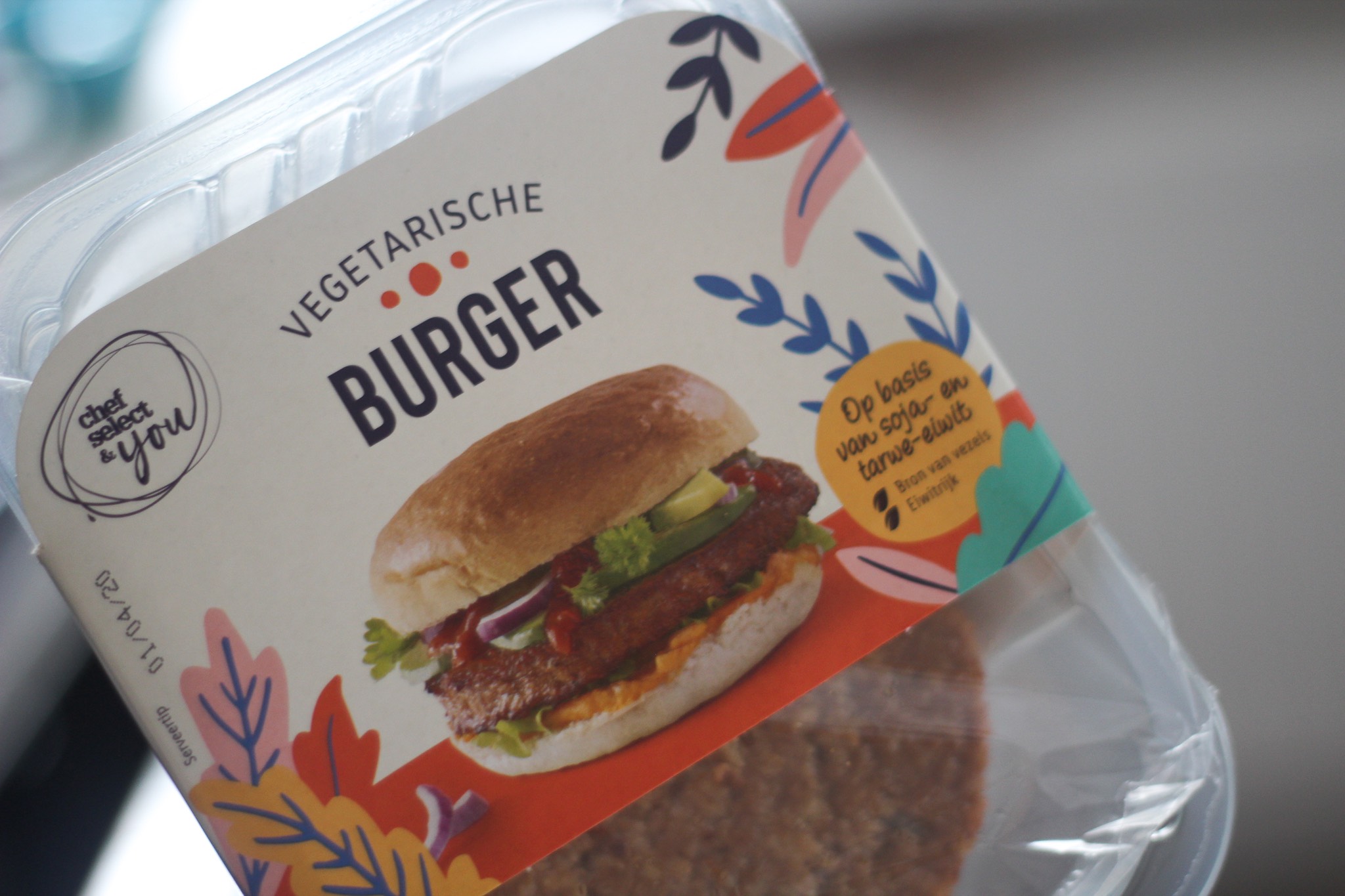 Ik nam dat uitproberen heel serieus. We gaan door met de vegetarische burger en ook deze is goedgekeurd.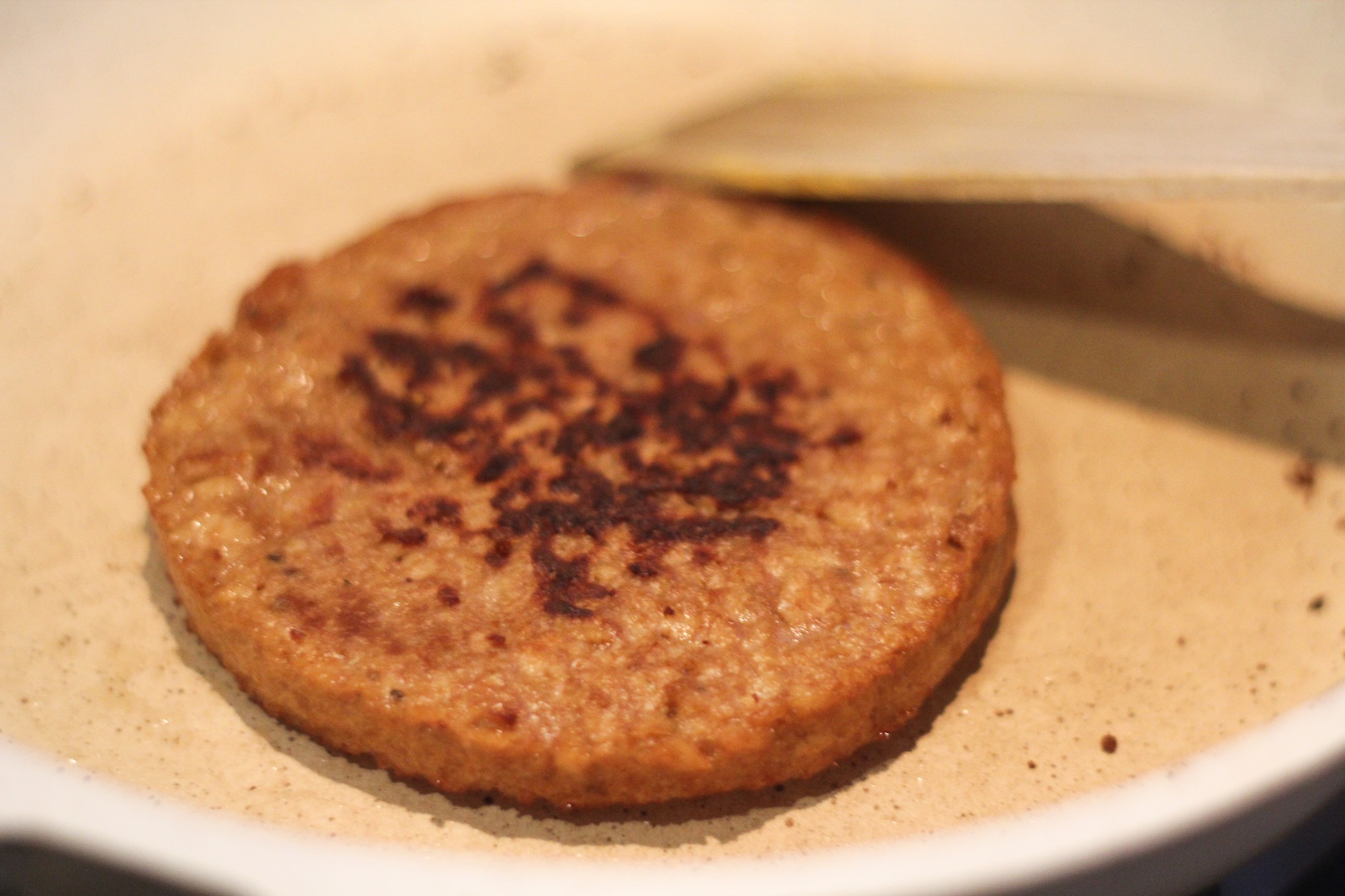 Eigenlijk ben ik helemaal niet zo kritisch..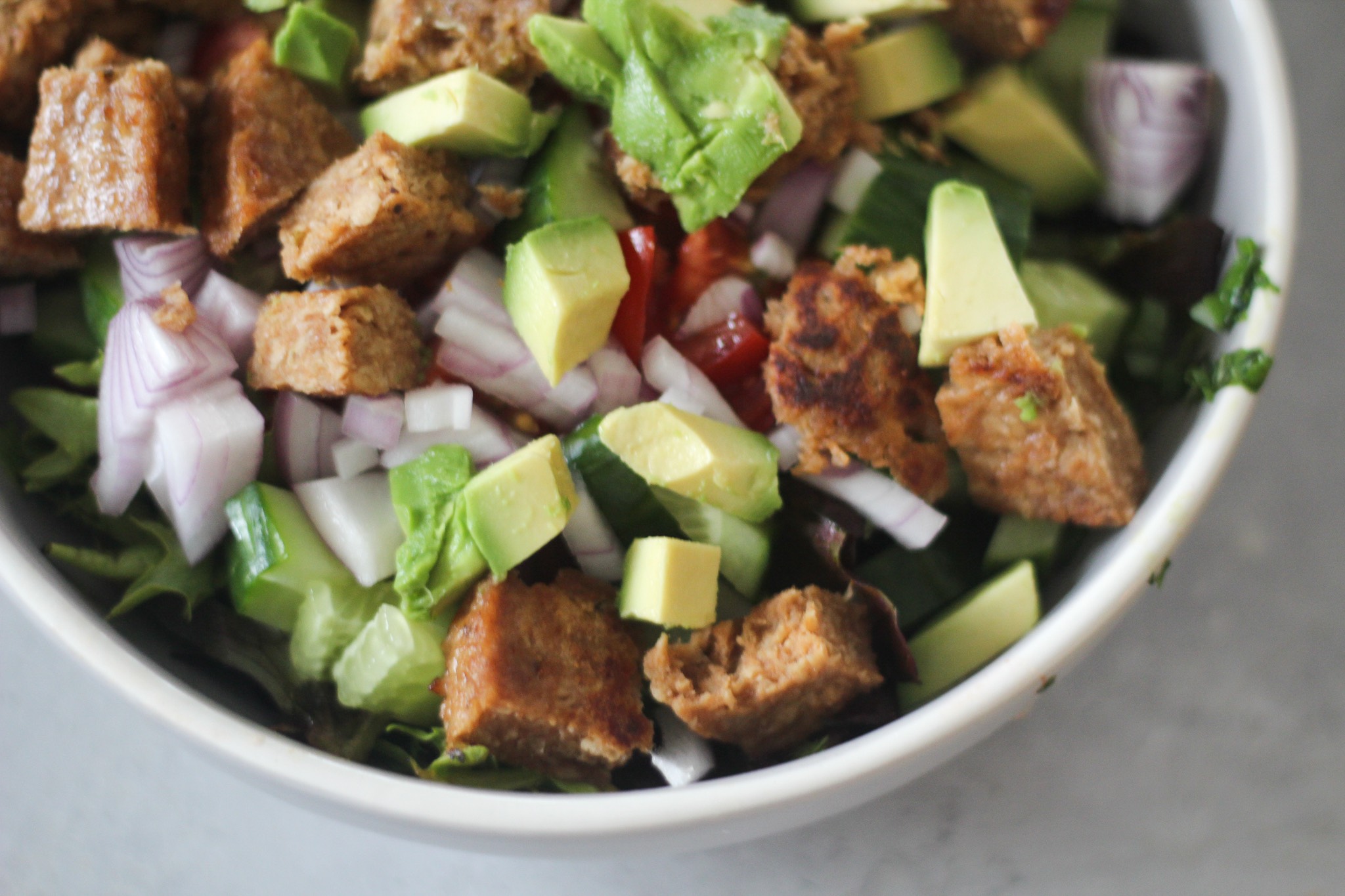 Ik sneed hem in in stukjes voor bovenop de salade met spinazie, komkommer, rode ui, avocado en tomaat.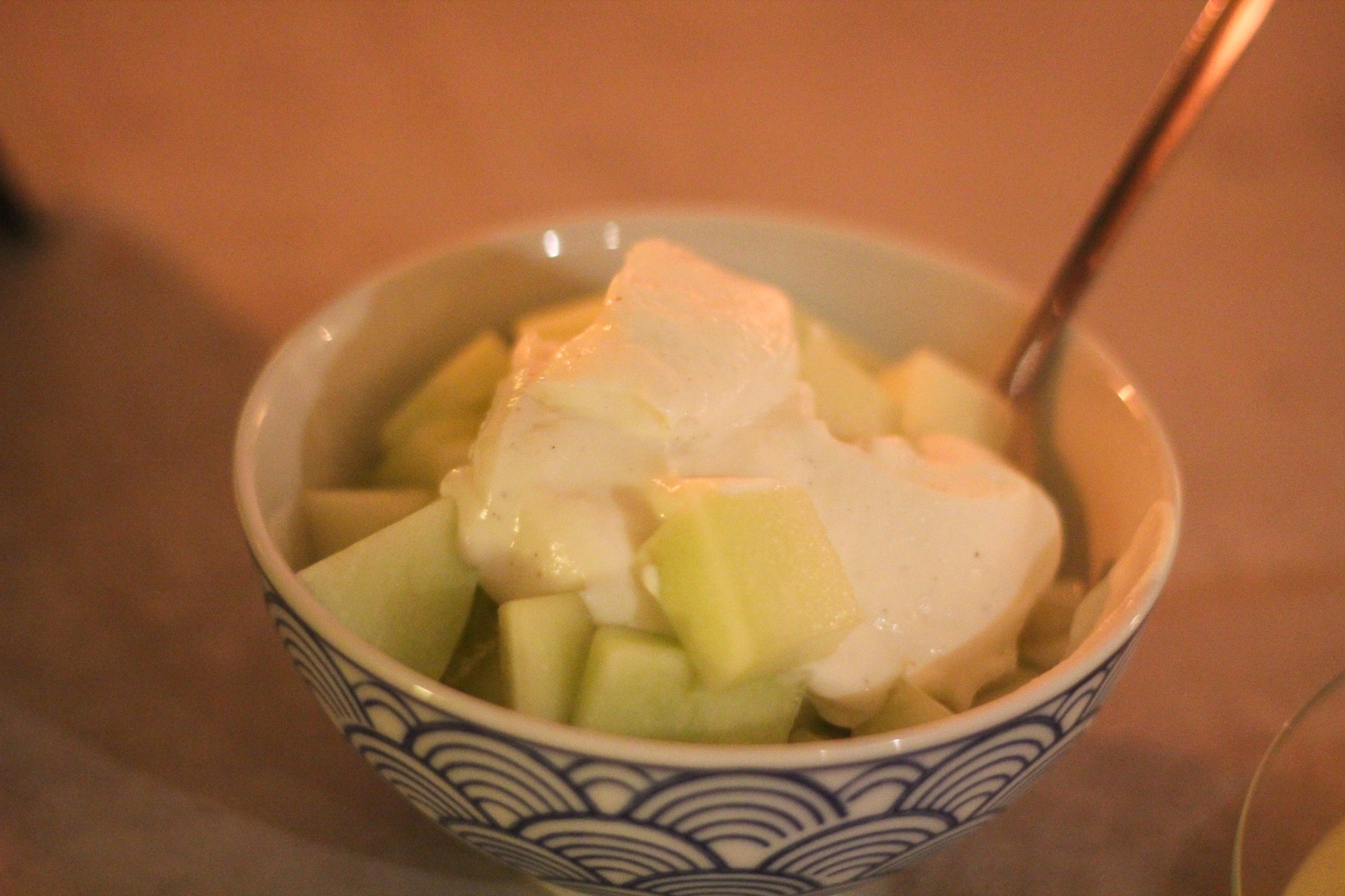 We sluiten af met een schaaltje galia meloen met vanille skyr. Een heerlijke afsluiter, voor de avond en het voedingsdagboek!
Wat zijn dingen die jij nu eet waar je ENORM van geniet? Ik ben benieuwd!
Bewaar, Like, Tweet of Pin!