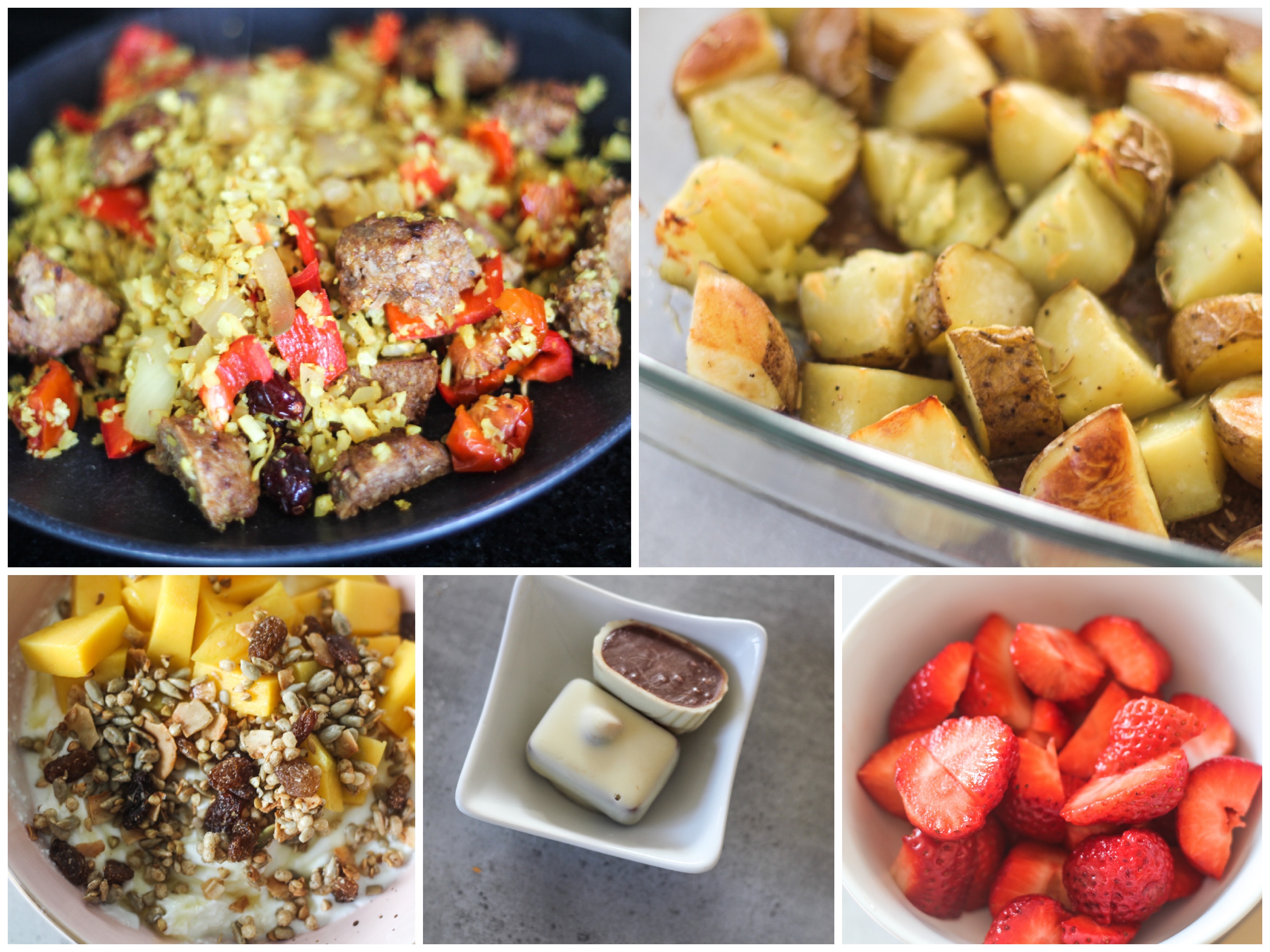 Welkom bij weer een nieuw voedingsdagboek! Bij het maken van deze post werd me één ding duidelijk: mango. Haha
Wat is het toch heerlijk zoet en lekker in combinatie met zoveel verschillende maaltijdjes. Er werd natuurlijk ook meer dan mango gegeten 😉 Je ziet het vandaag in weer een nieuw voedingsdagboek!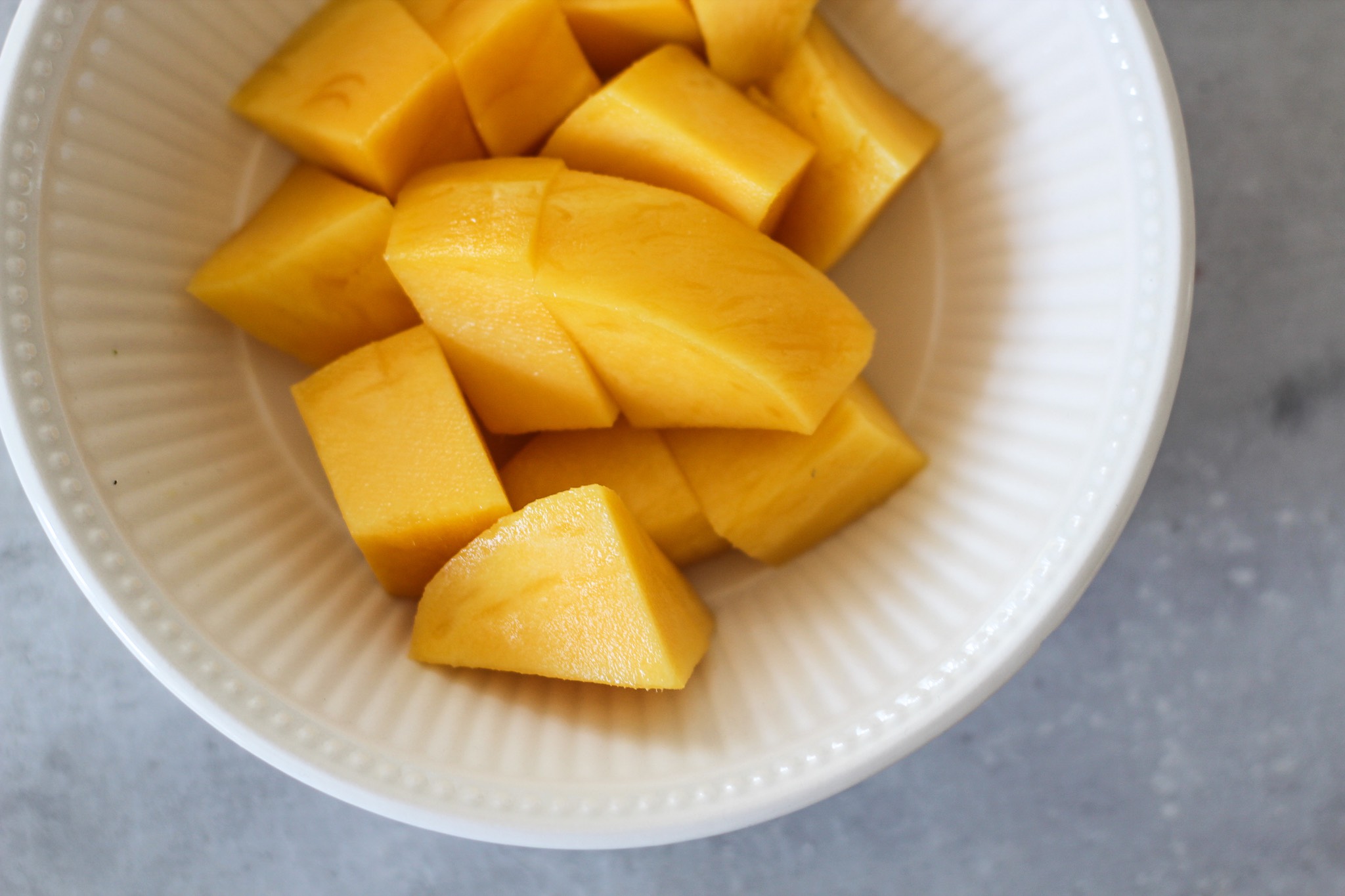 We beginnen natuurlijk meteen met een schaaltje vers gesneden mango.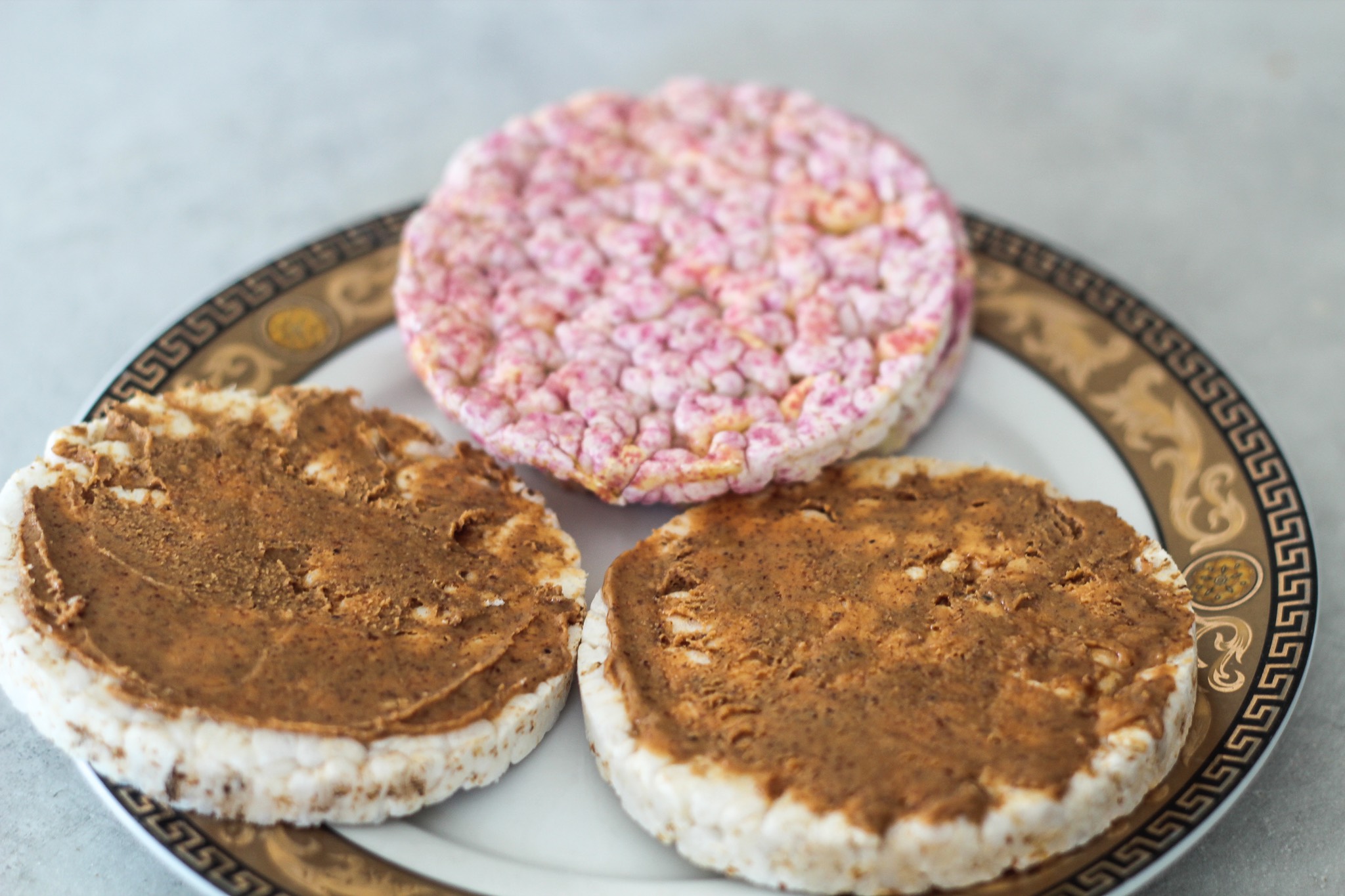 Eén blauwe bessen-vanille rijstwafel en twee gewone rijstwafels met amandelpasta.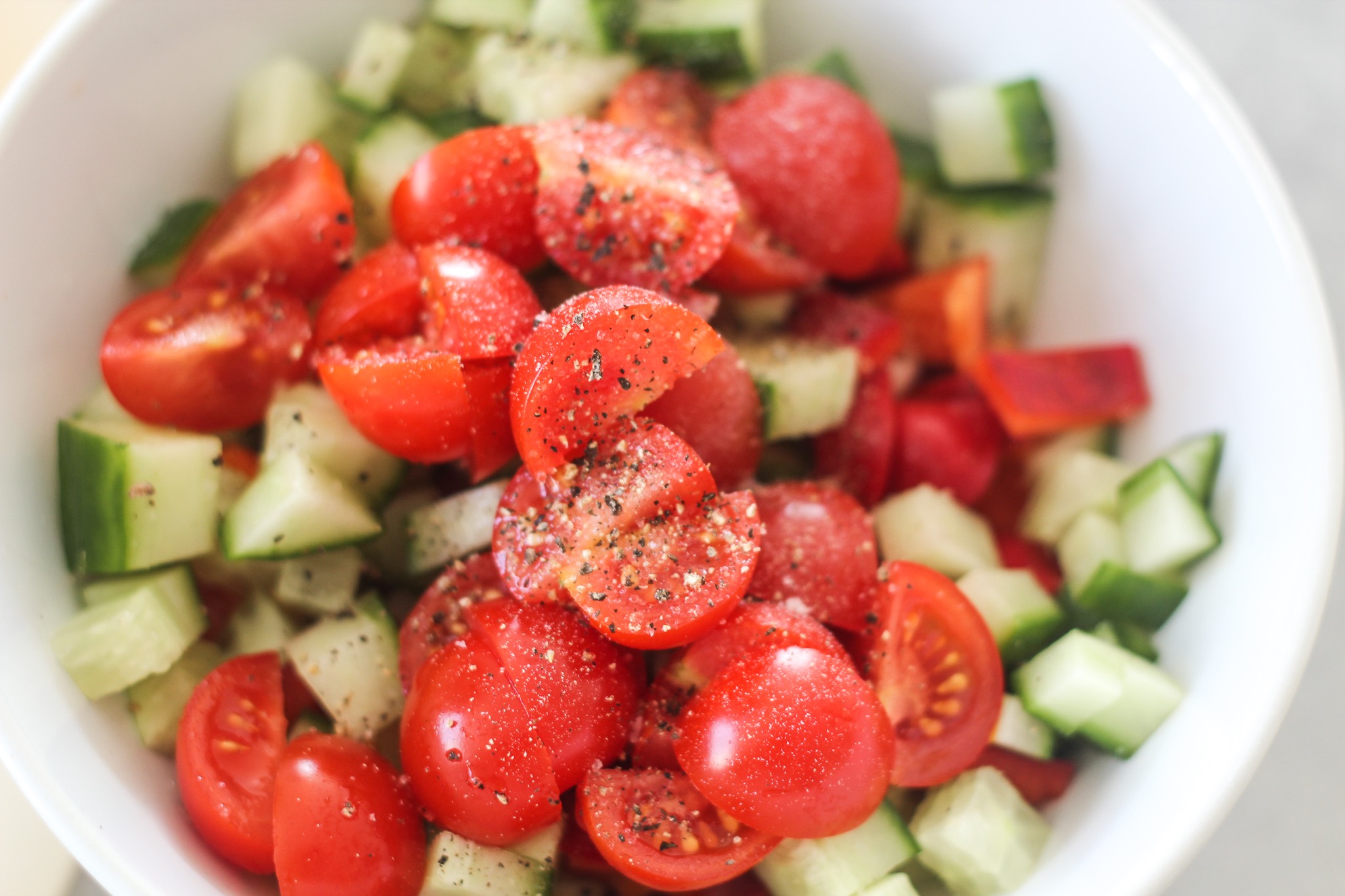 Simpele salade van komkommer, tomaat, peper, zout en citroensap.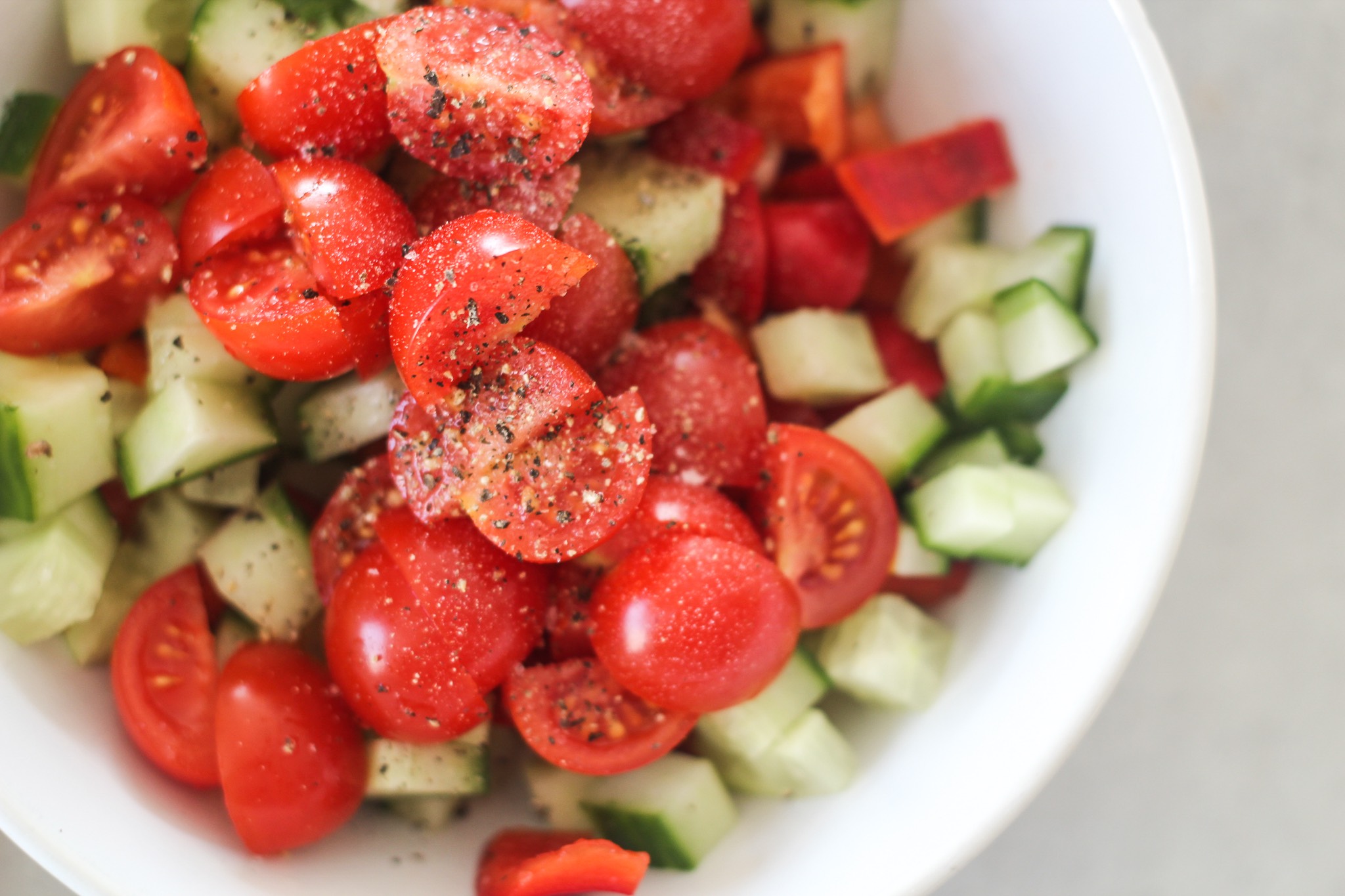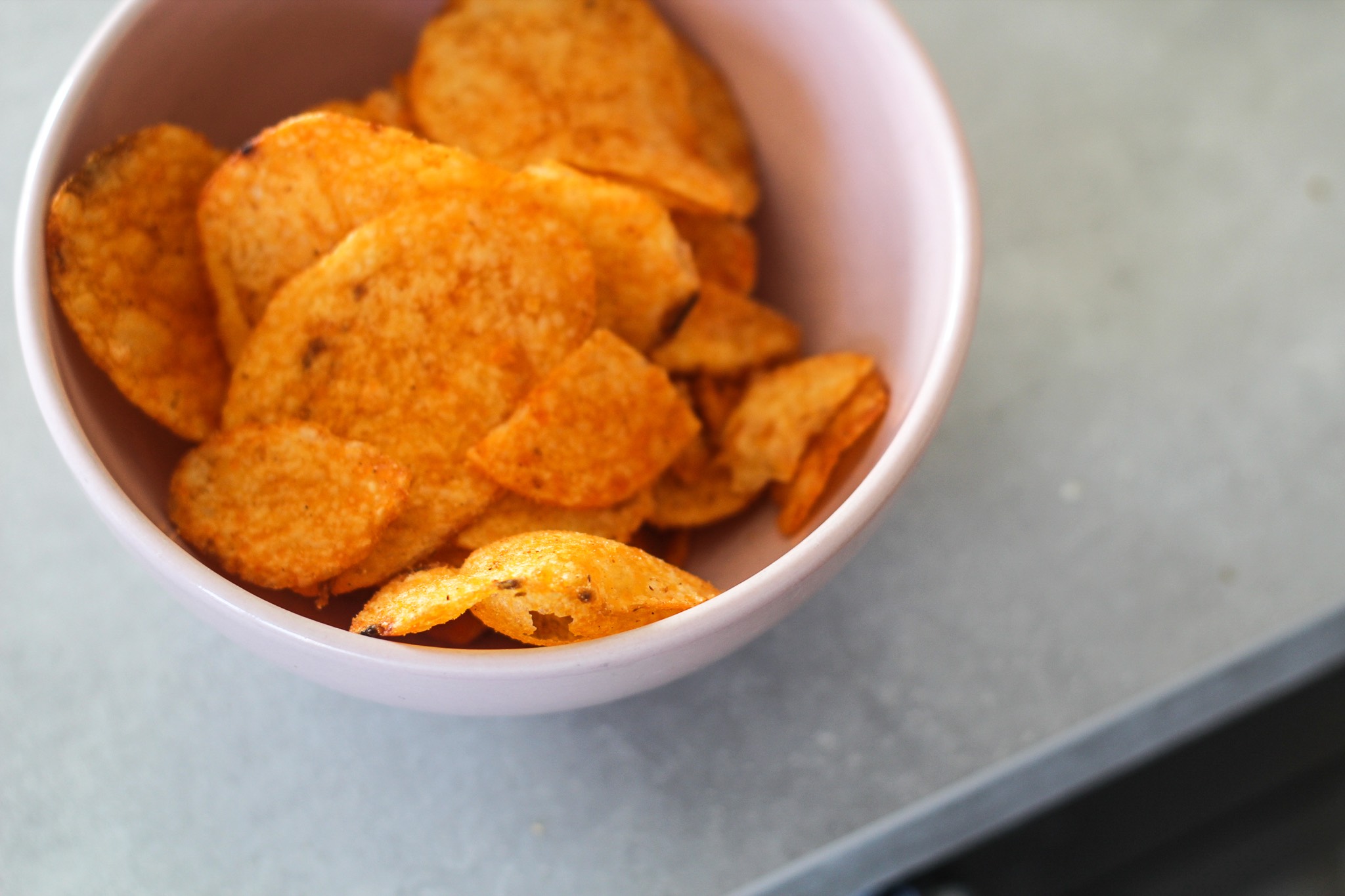 Schaaltje paprika chips.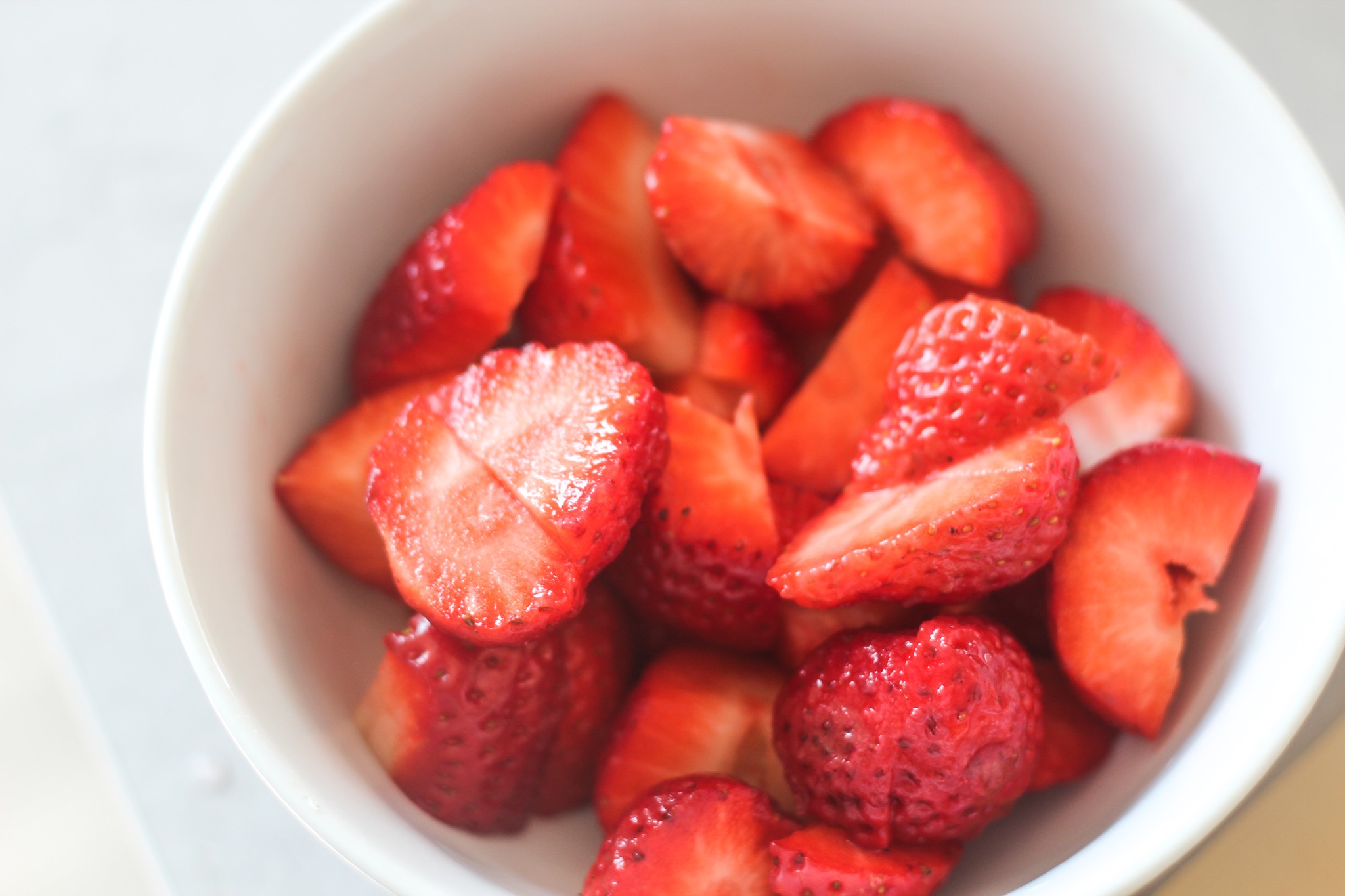 Heerlijke aardbeien. Kijk alleen al naar die kleur!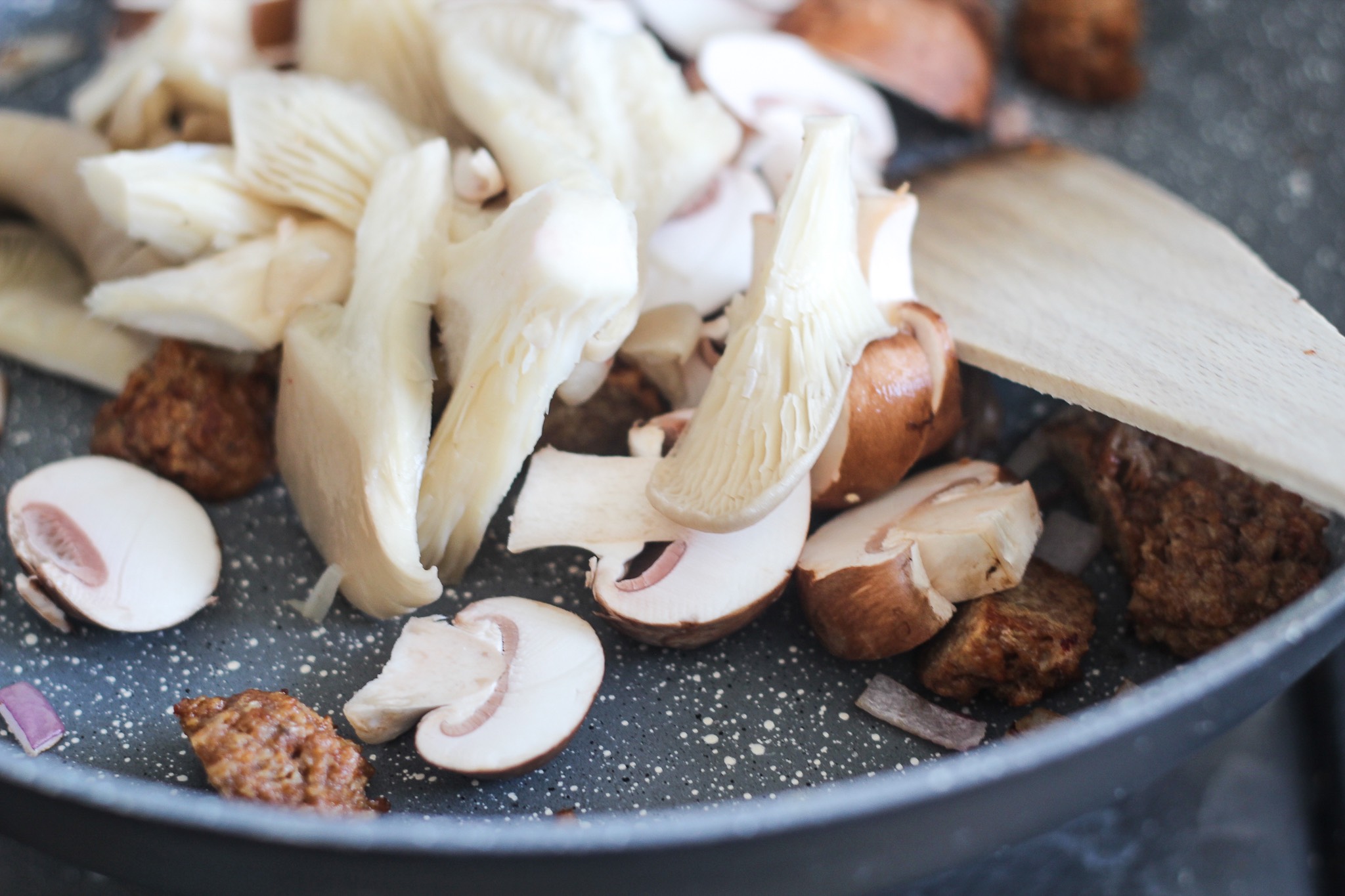 Paddenstoelenmix met rode ui en vega balletjes van de Lidl.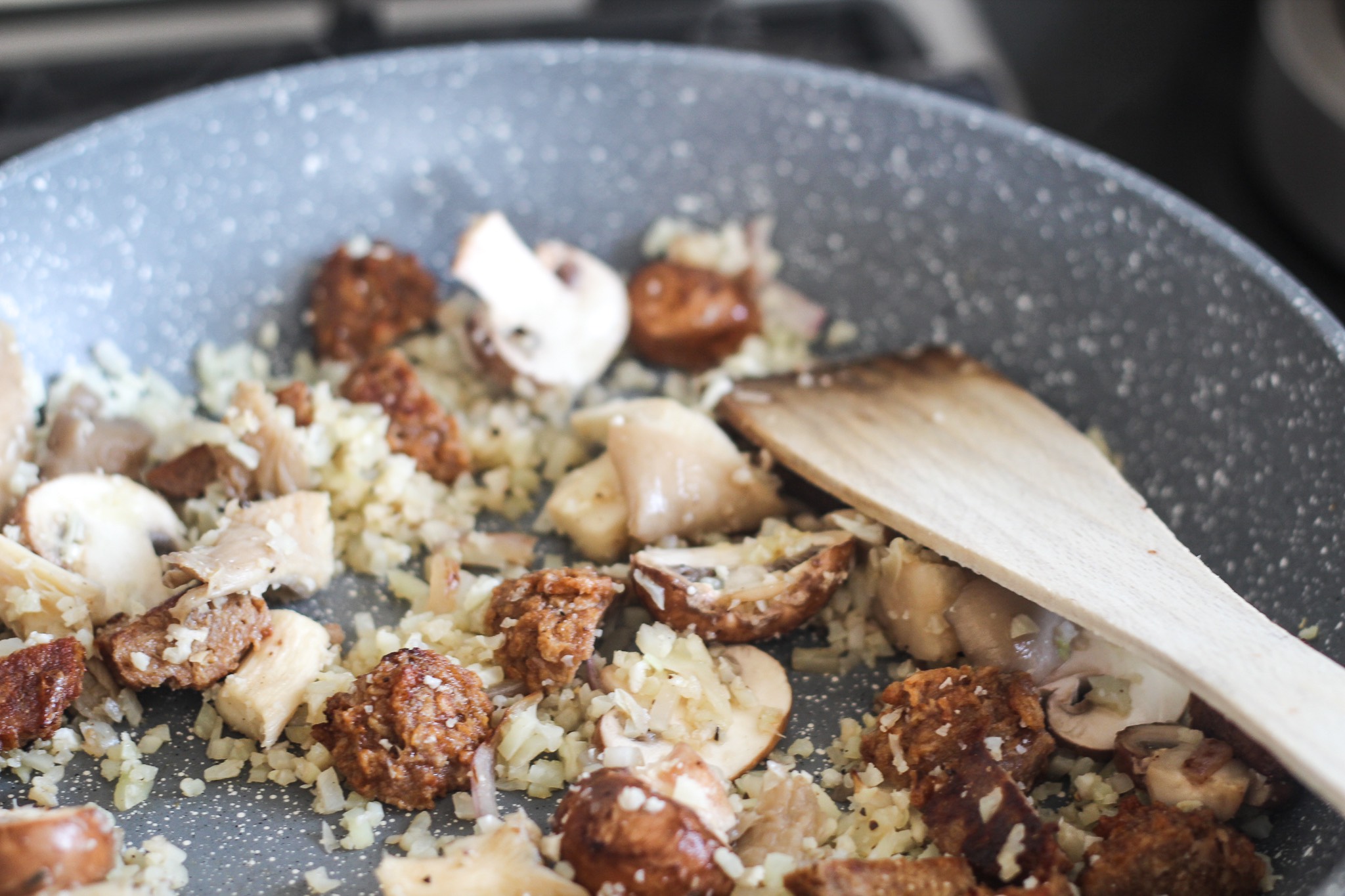 Bloemkoolrijst erbij en klaar.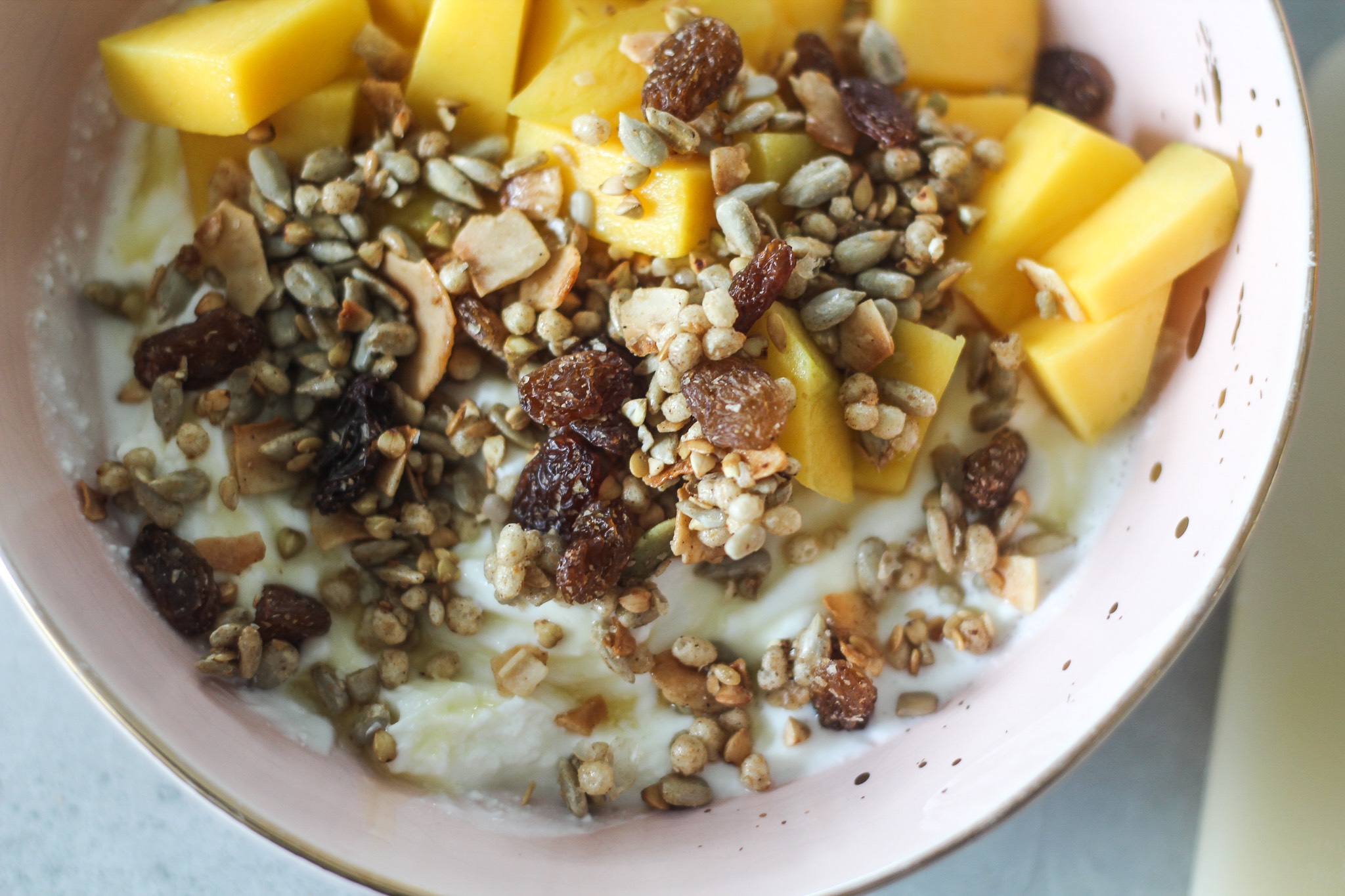 Magere kwark met honing, mango en Eat Natural granola.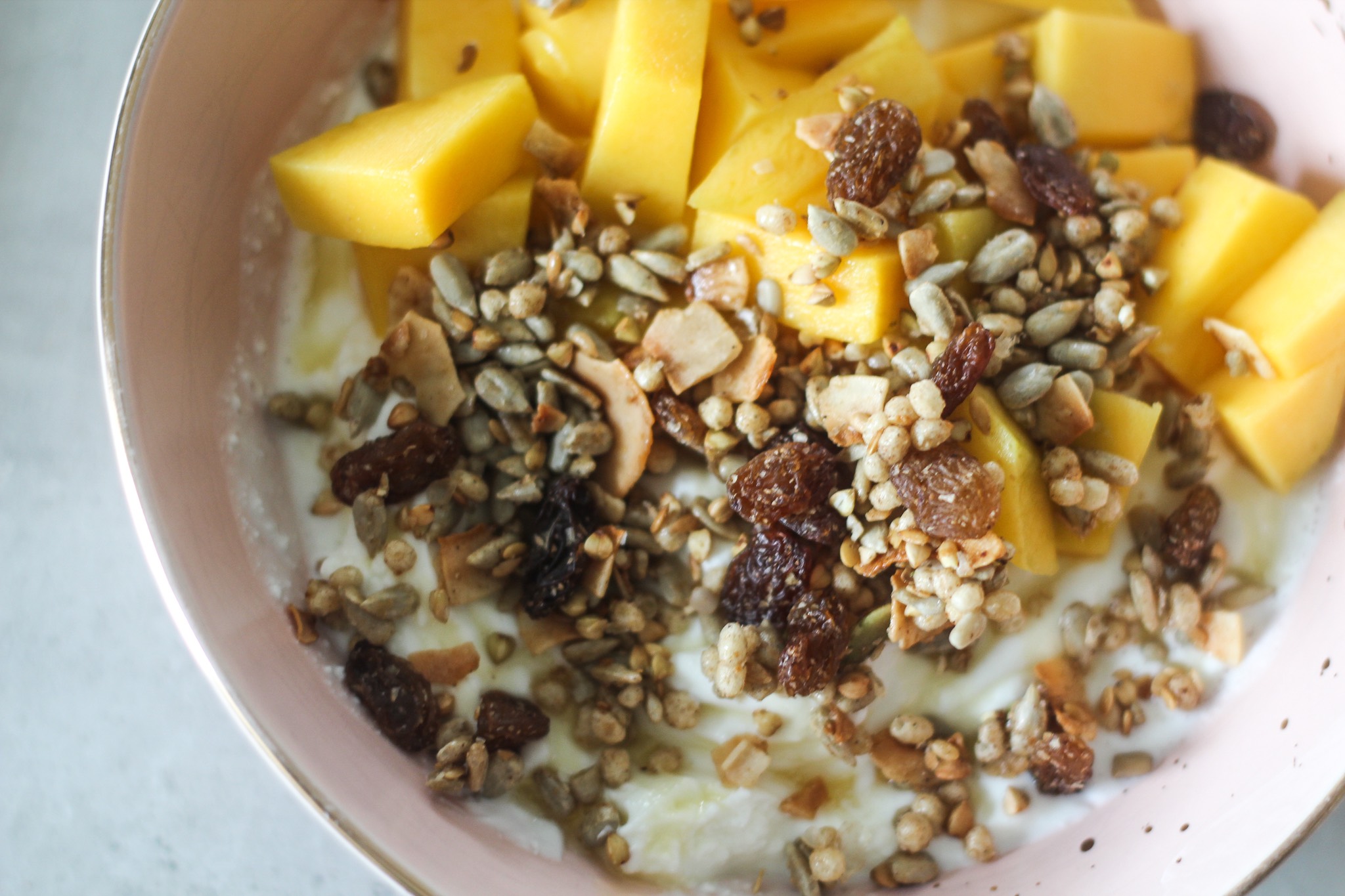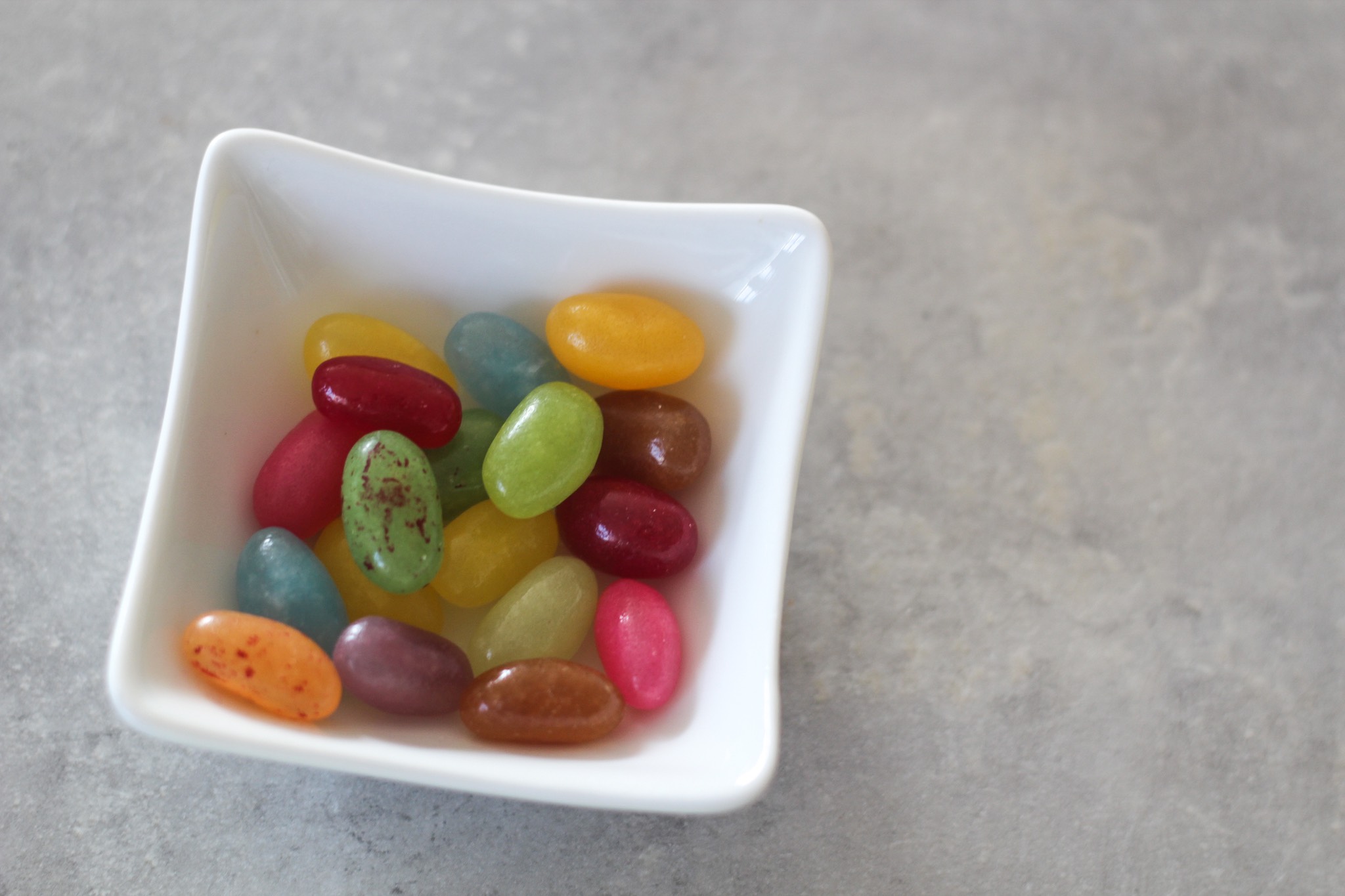 Jelly beans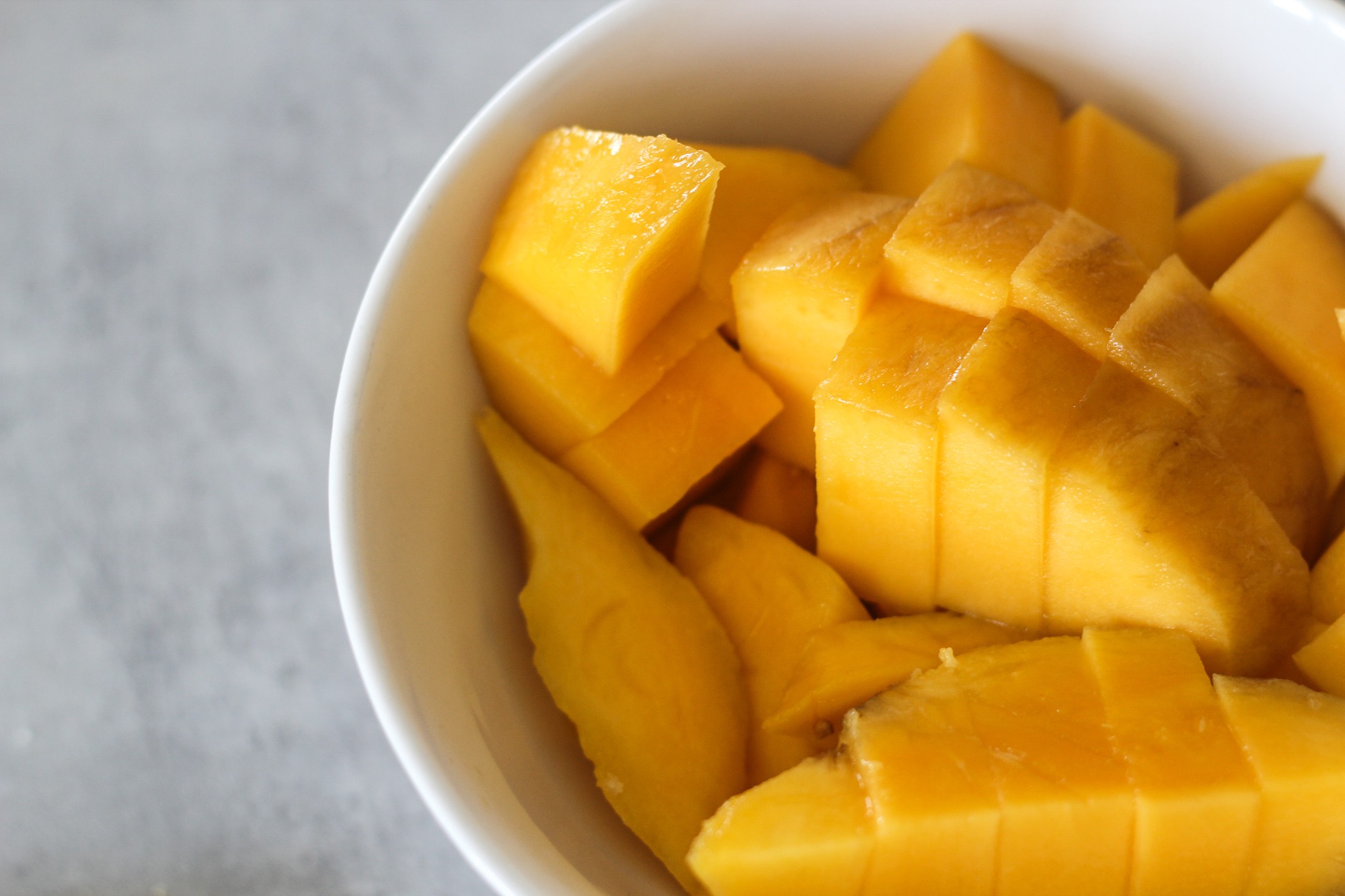 Een flinke schaal mango als ontbijt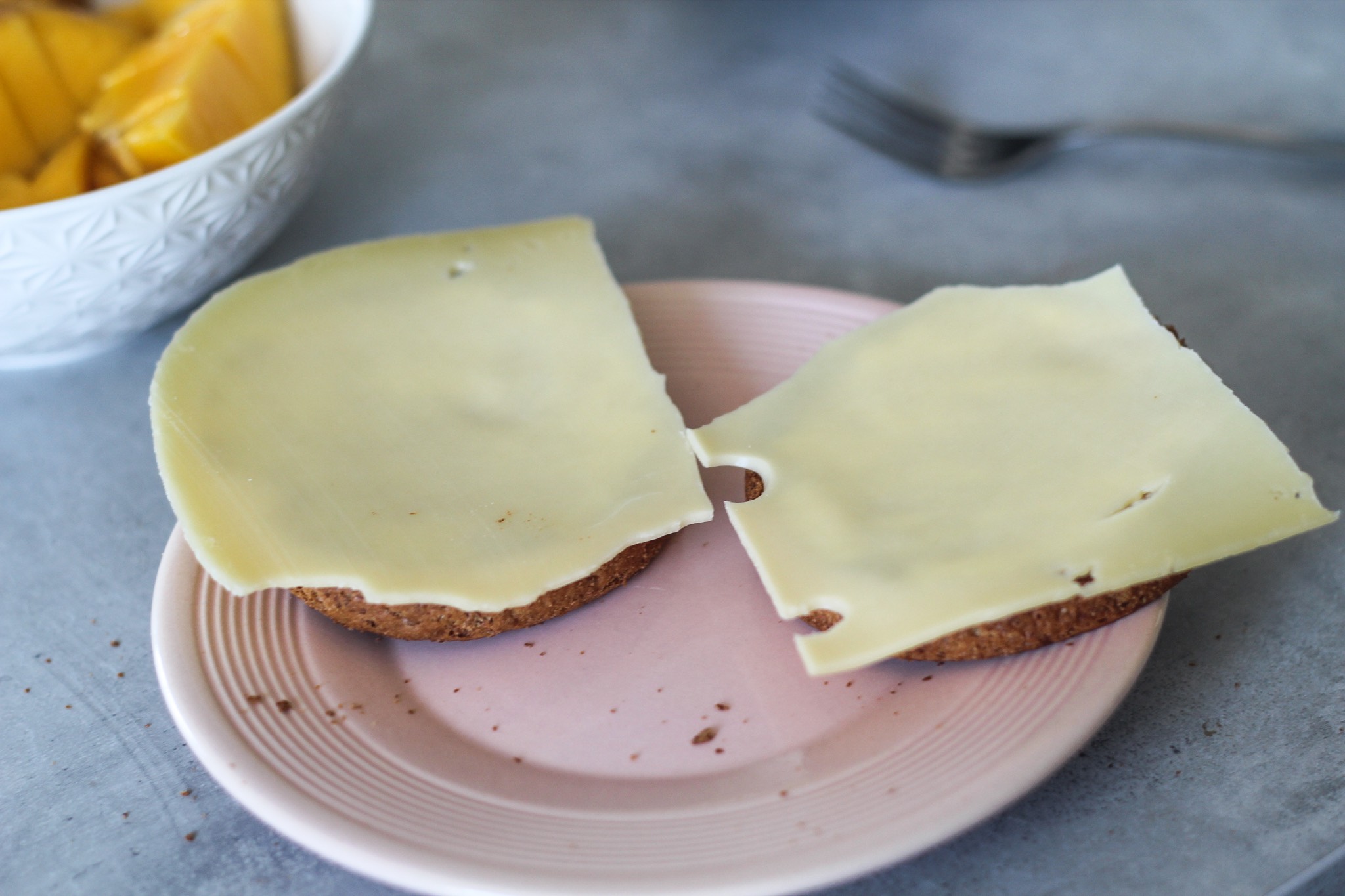 Met twee beschuitjes met kaas, aaah nostalgie.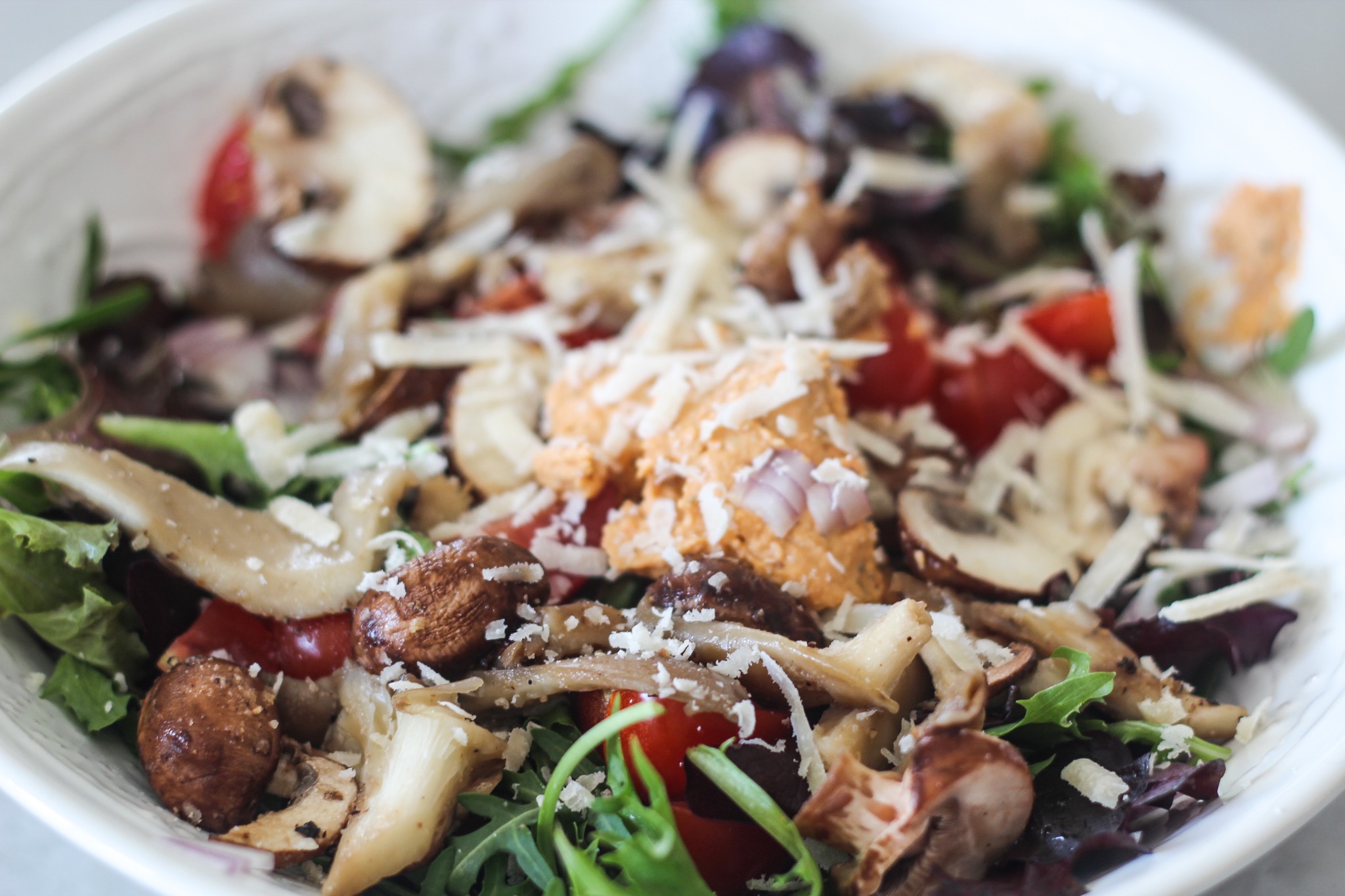 Salade met alle restjes: rucola, cherry tomaat, paddenstoelenmix, rode ui, hummus en parmezaanse kaas.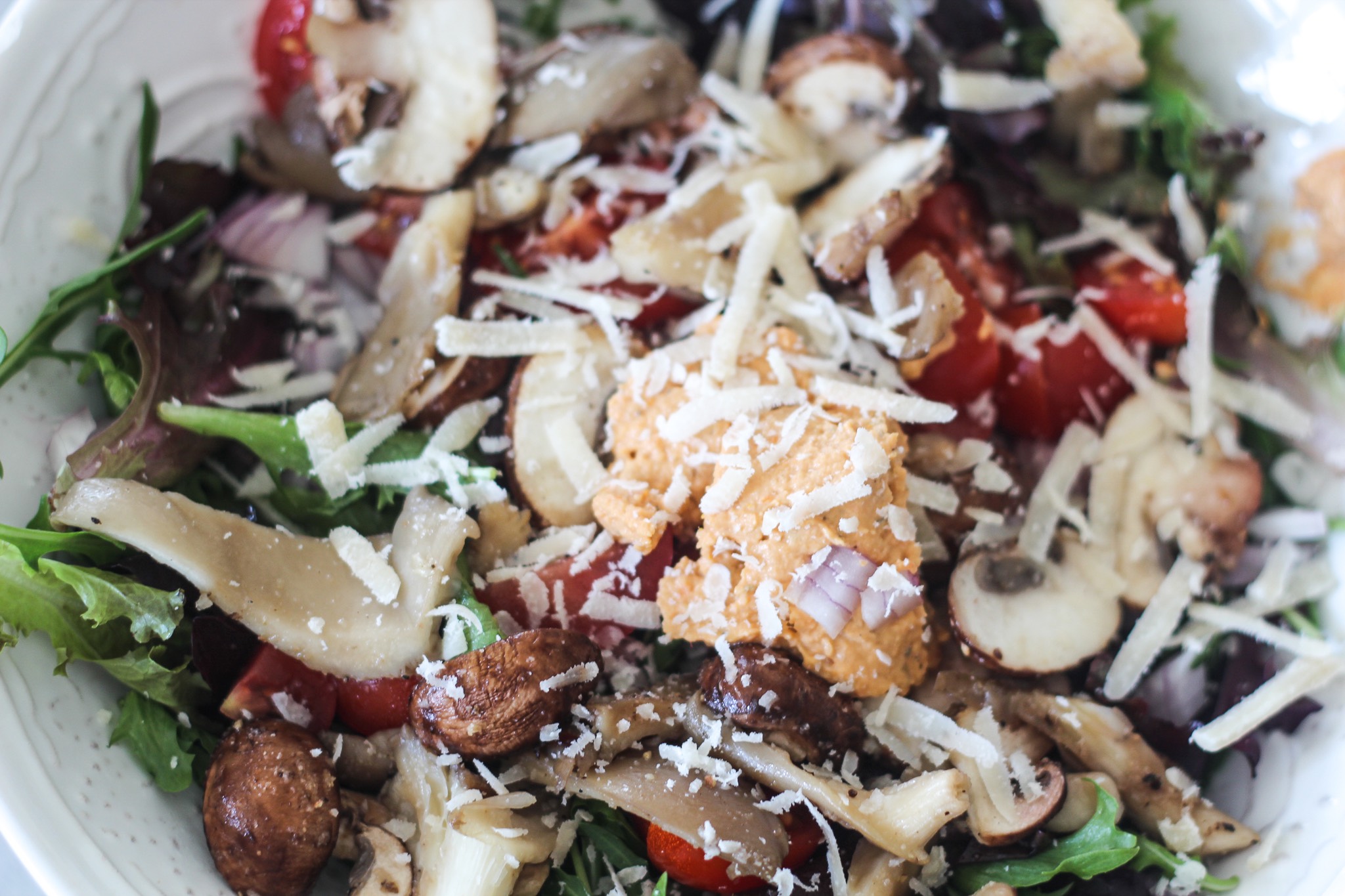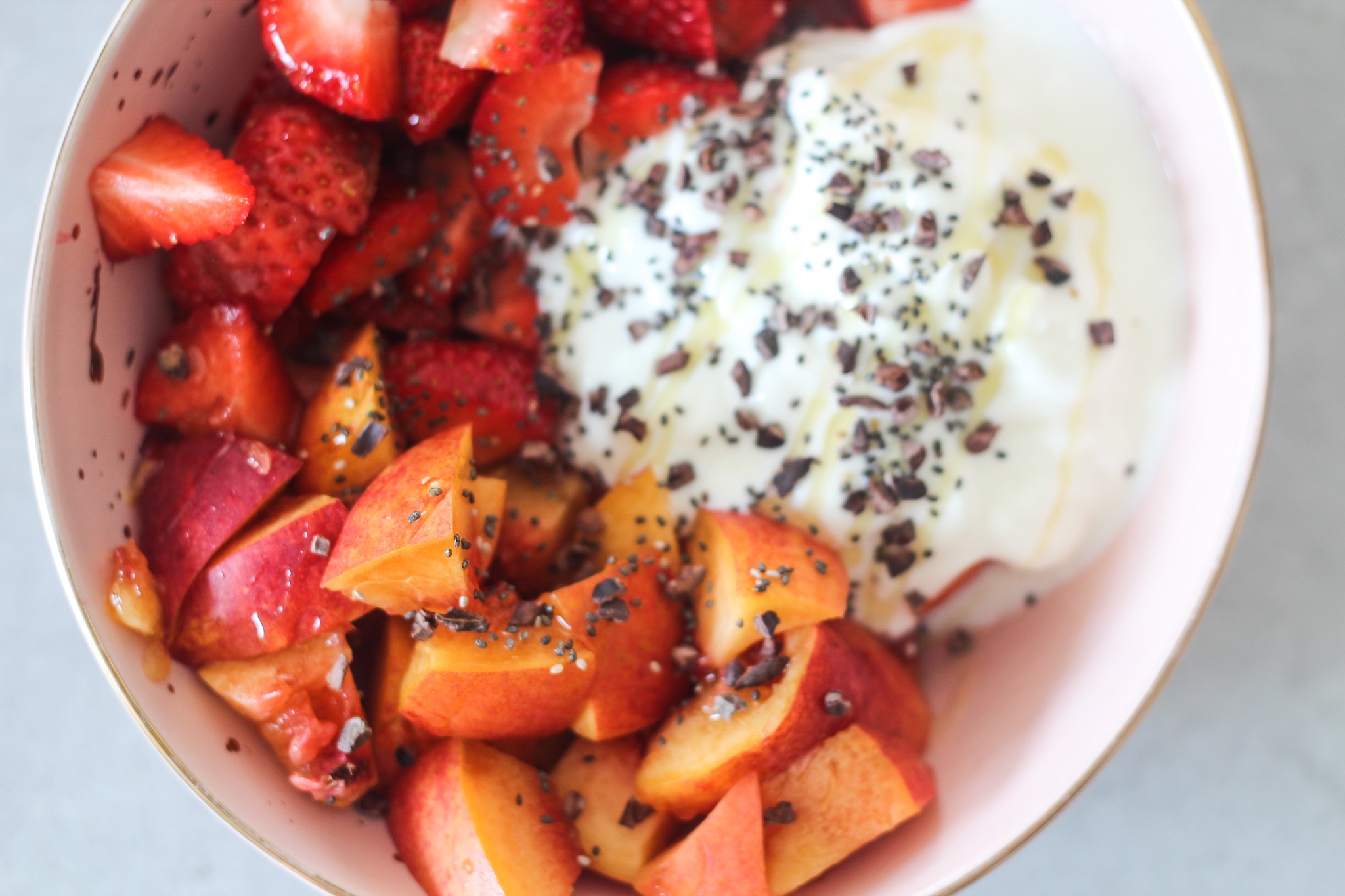 Nectarine, aardbeien, magere kwark, honing, chia zaad en cacao nibs.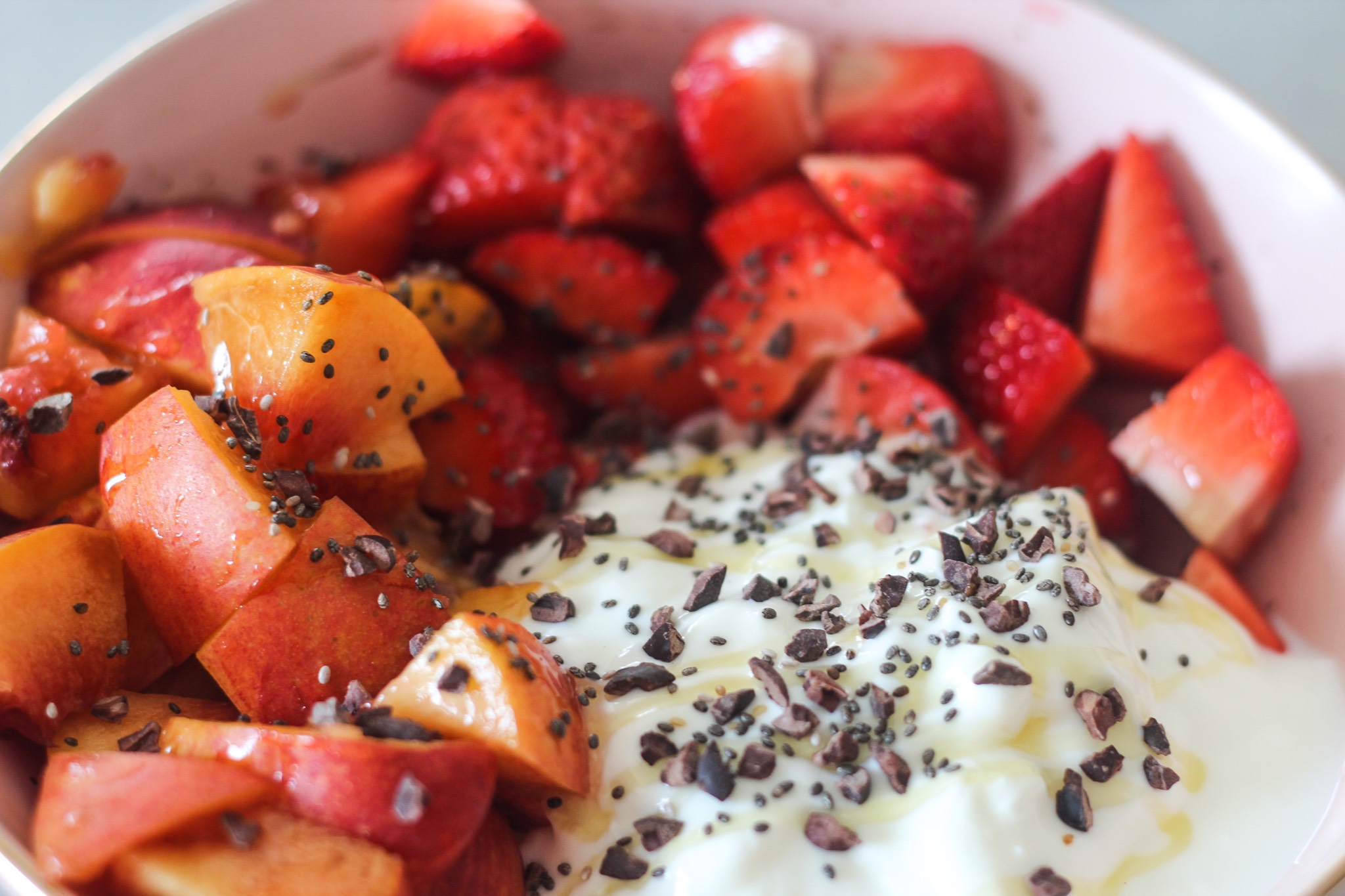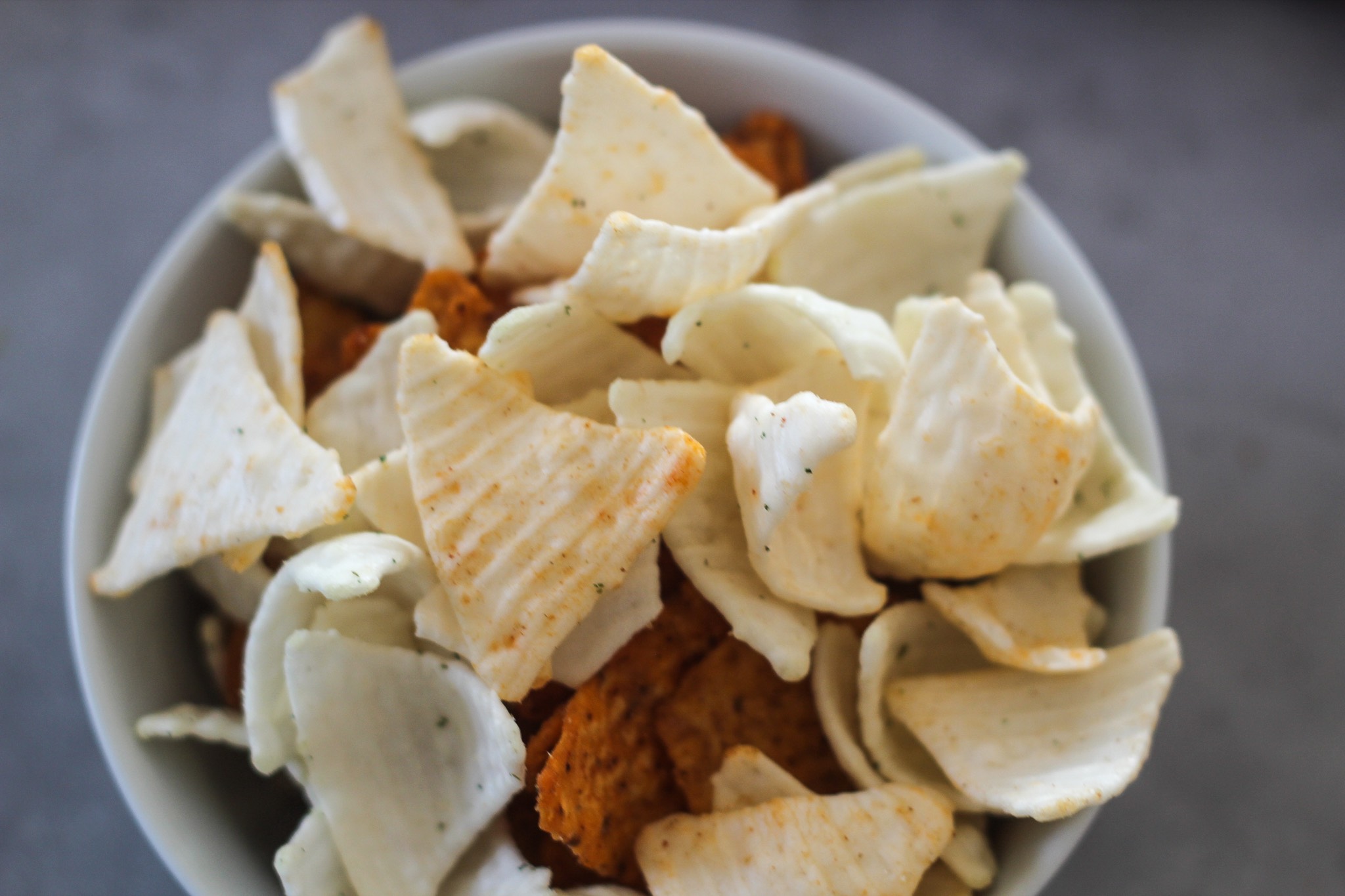 Chips en 'rijstchips'.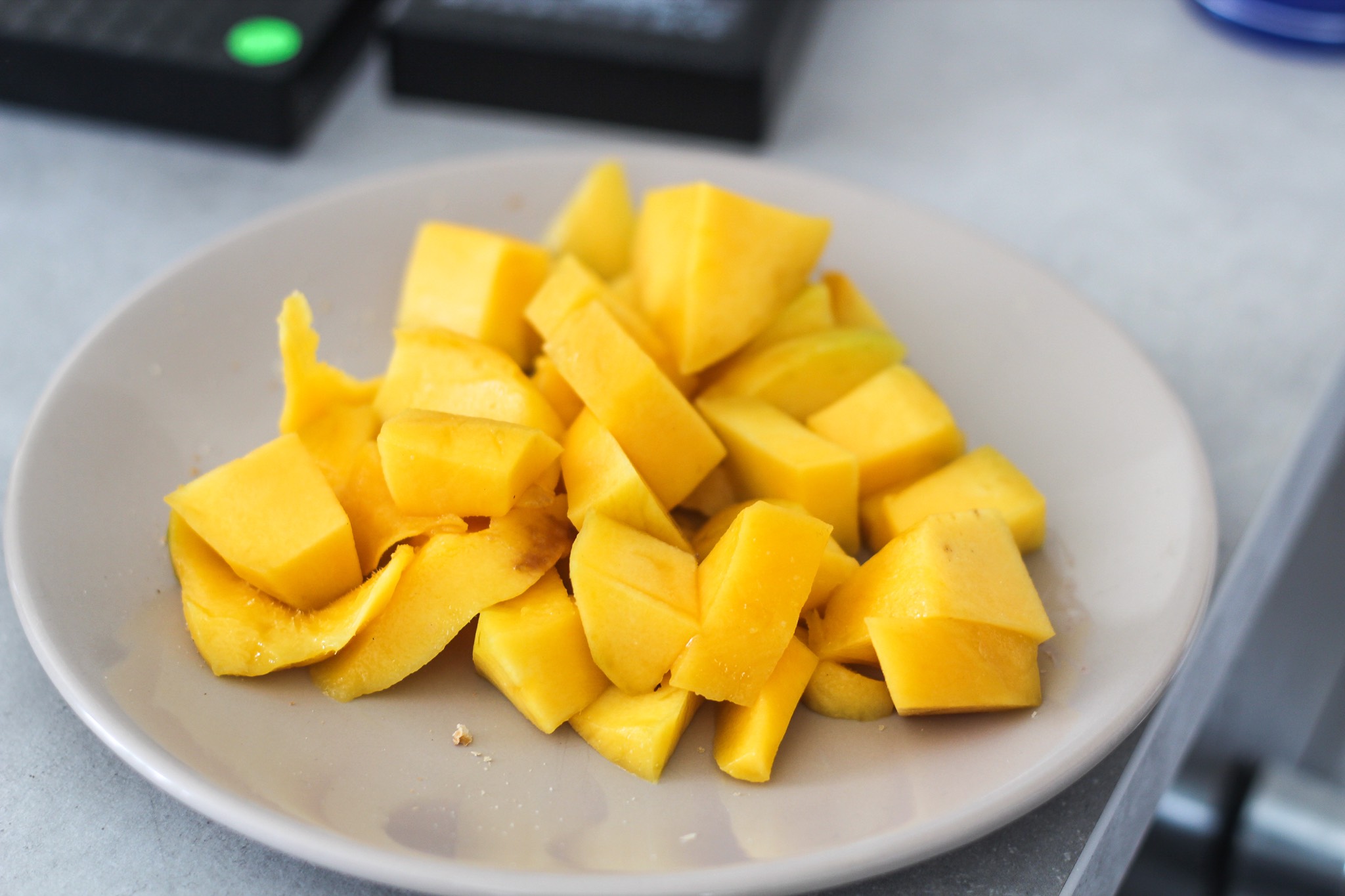 Mango tijdens het editten.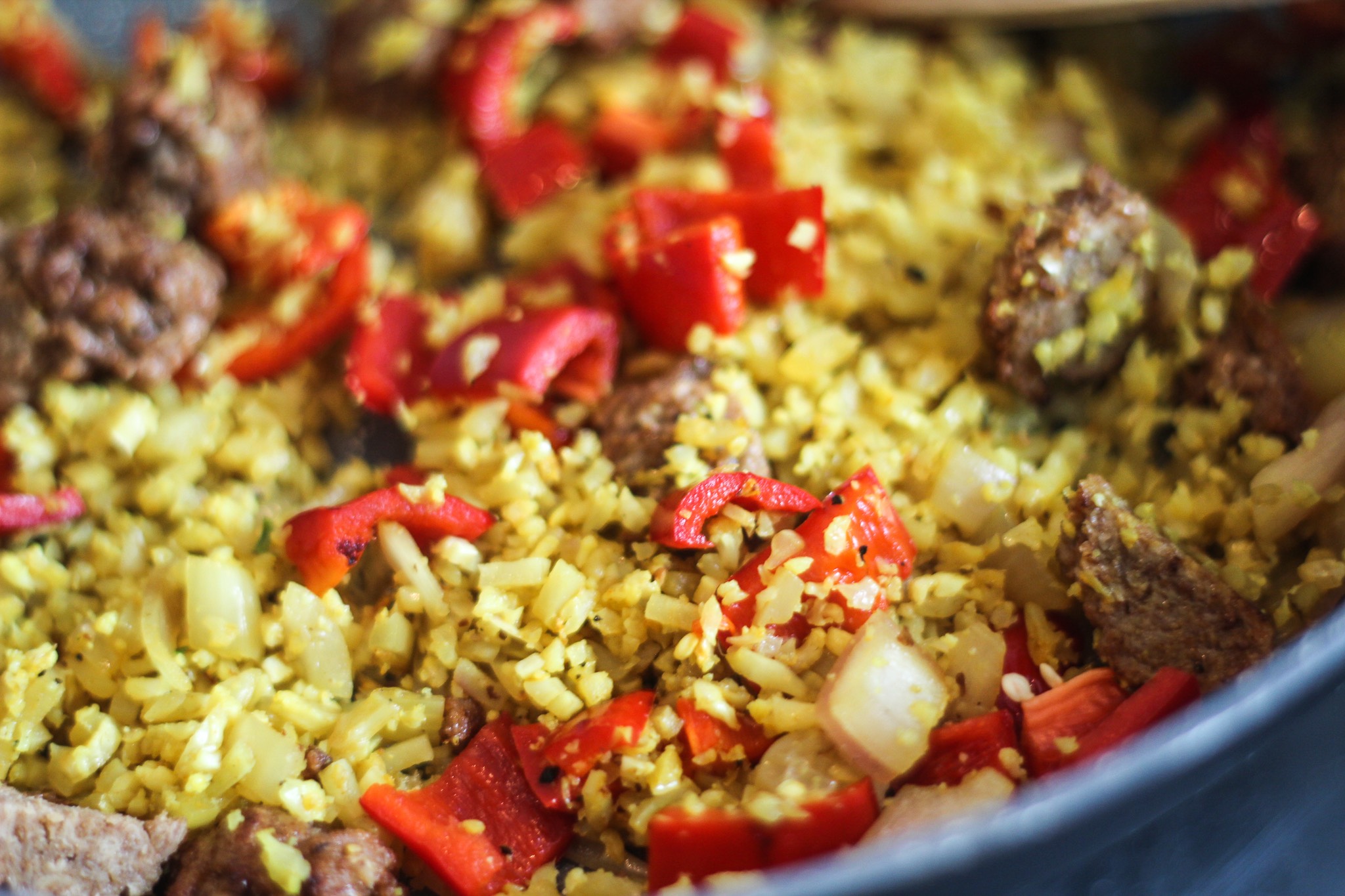 Bloemkoolrijst (met kurkuma geel gemaakt), zoete punt paprika, ui en vega balletjes (door midden gesneden)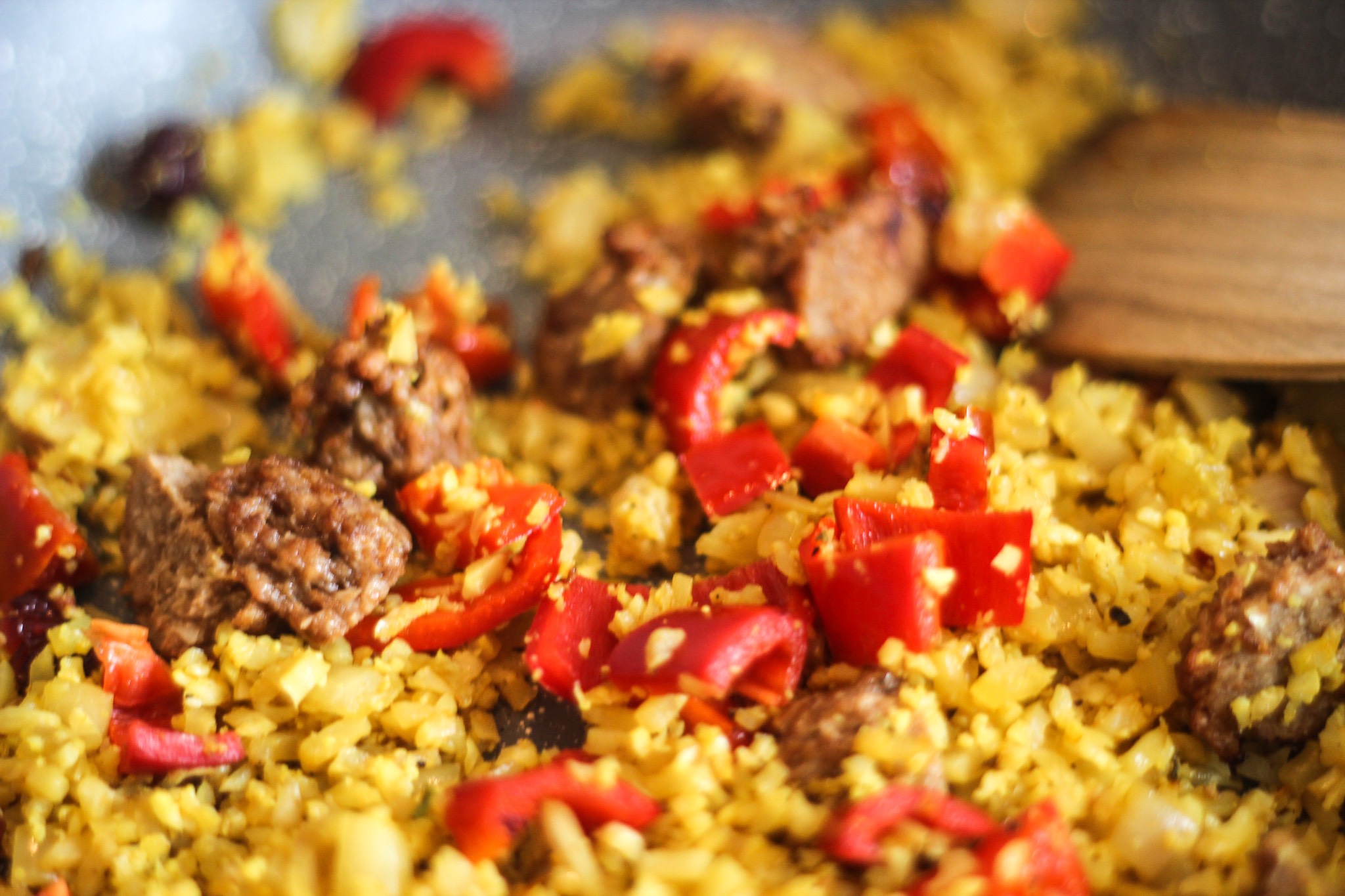 Hier doe ik nog een rozijnen/cranberry's mix doorheen.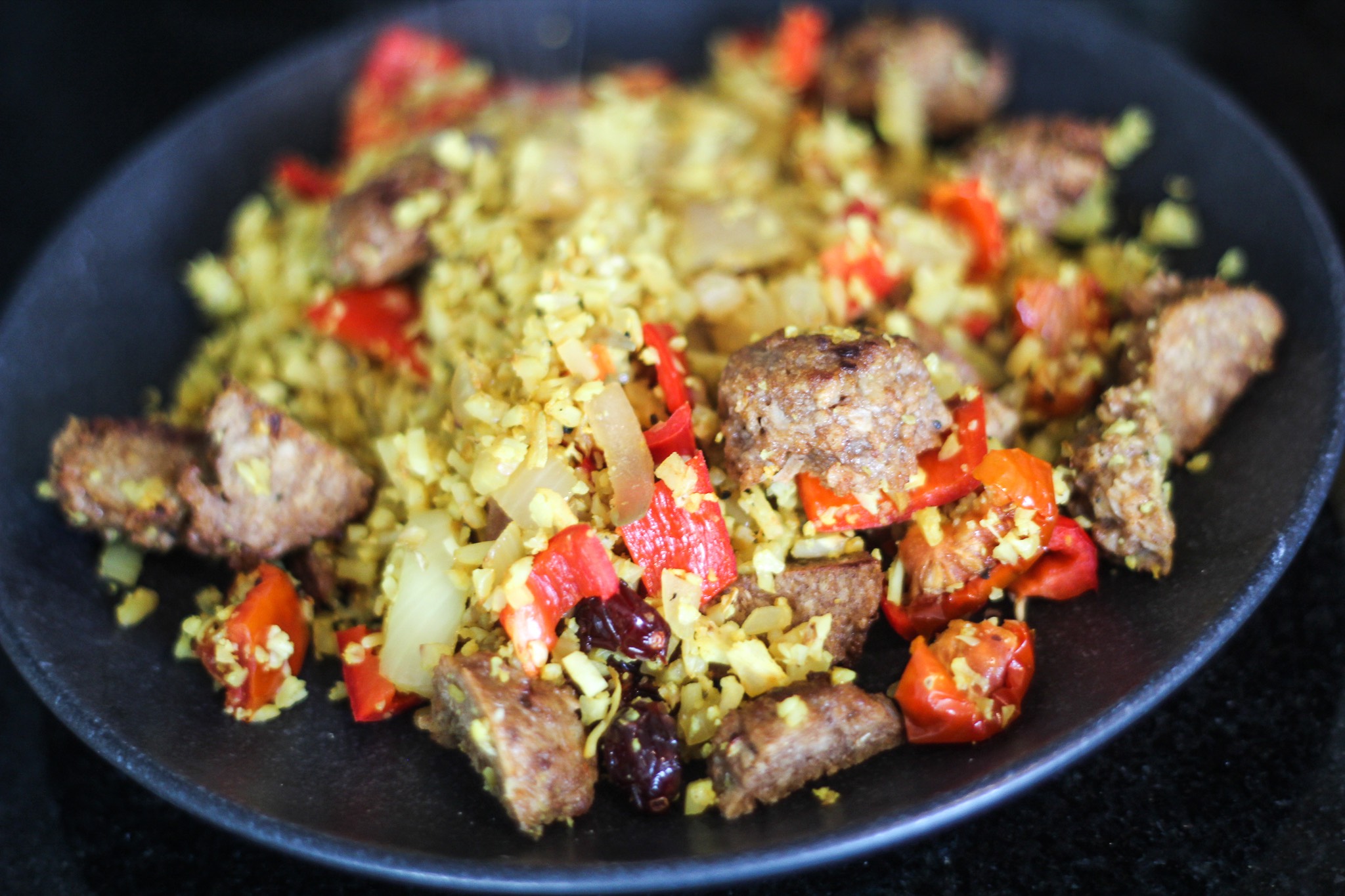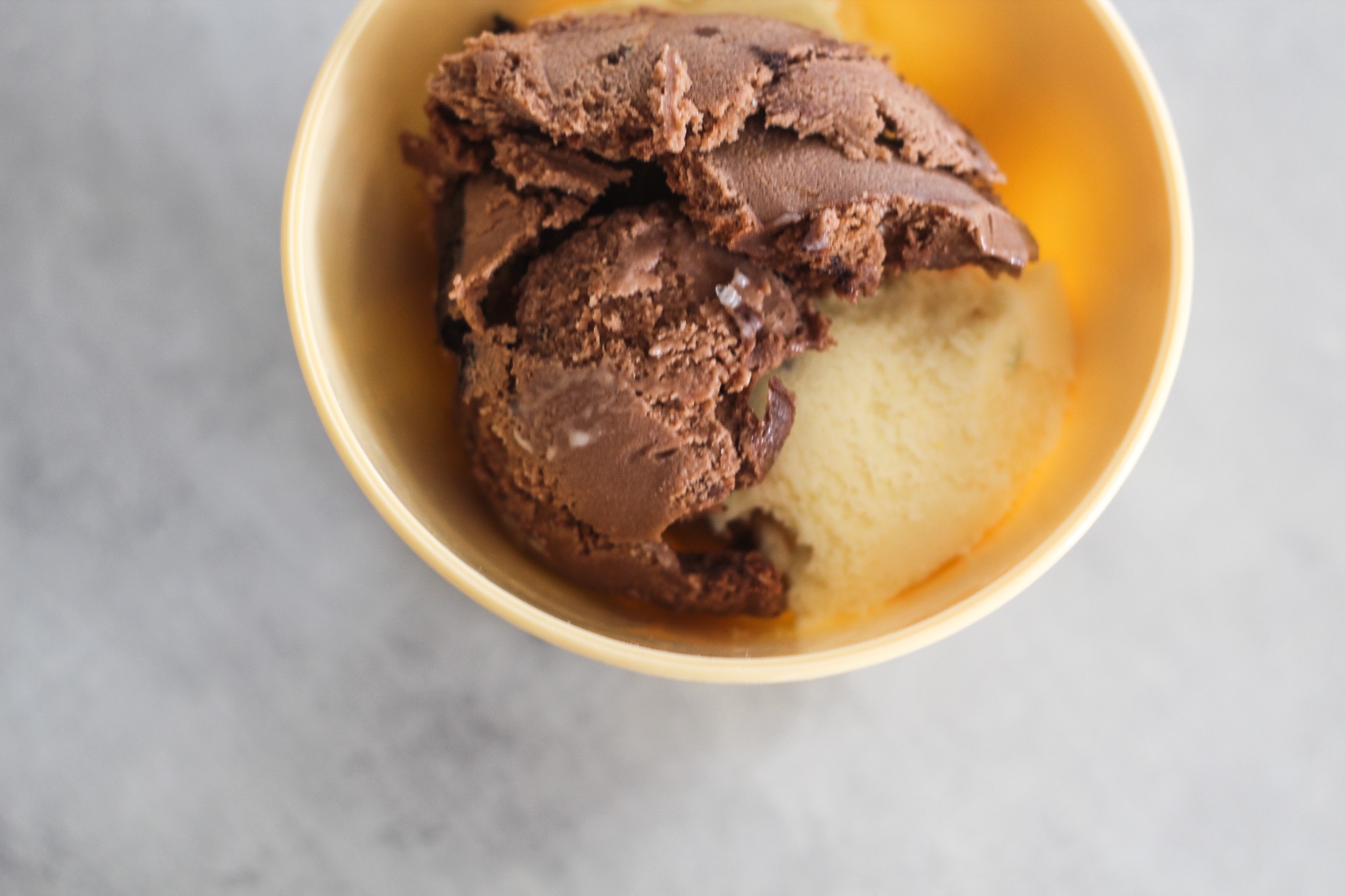 Zelfgemaakt ijs: chocolade moet koekjes en witte chocolade. Deze liggen al een jaar in de vriezer 😉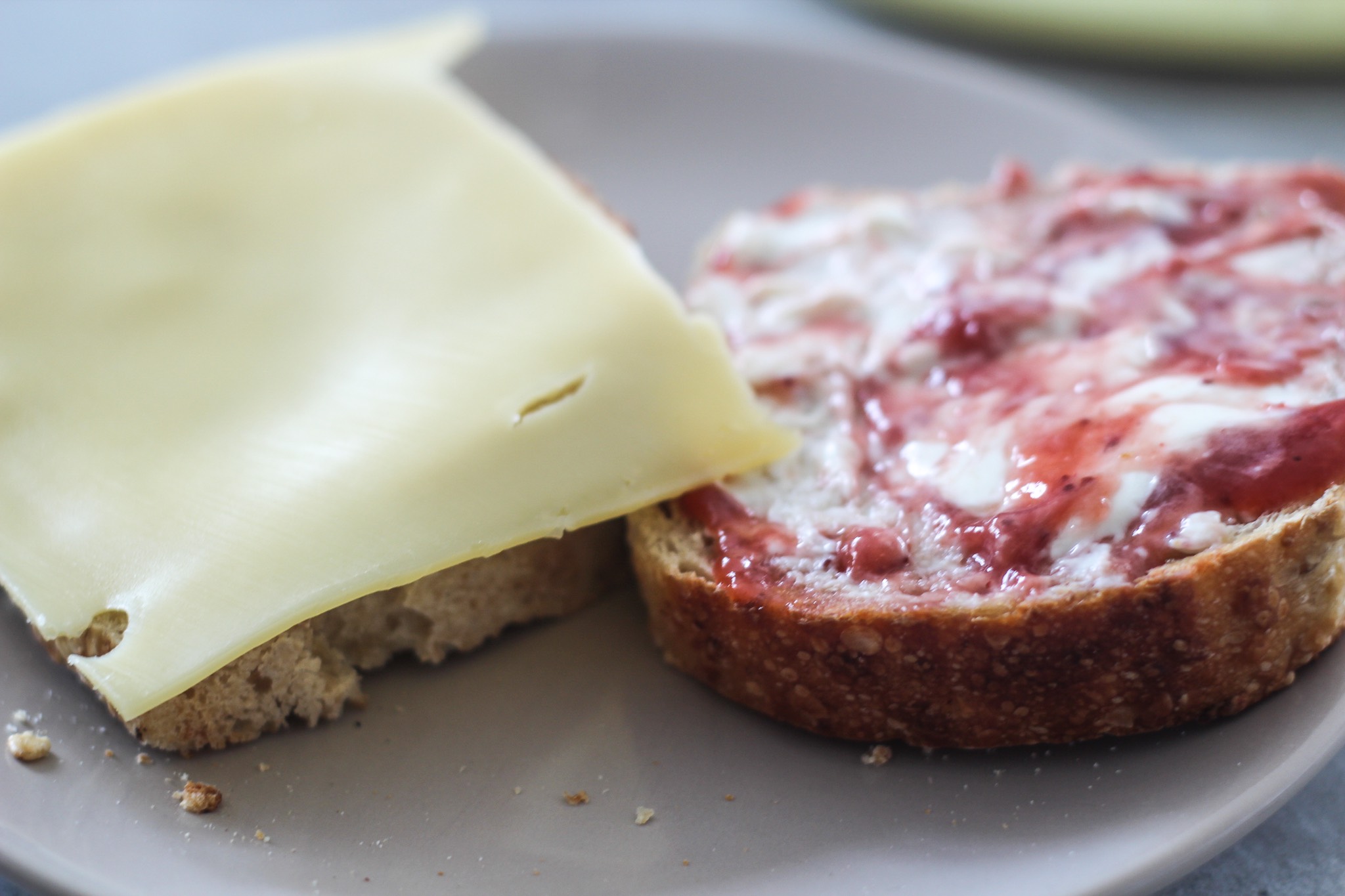 Haverbrood met zuivelspread en jam en de andere met kaas. Jum!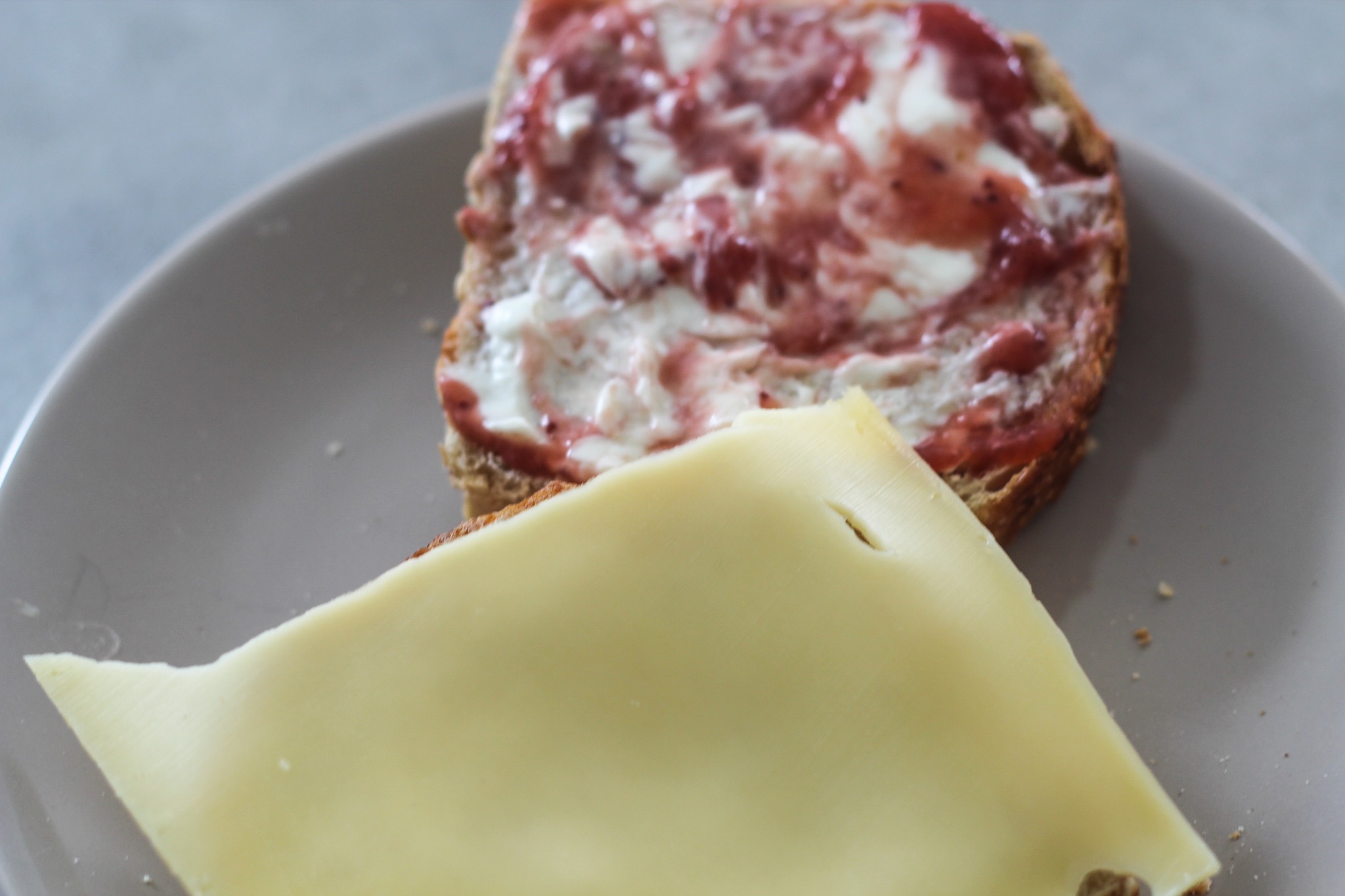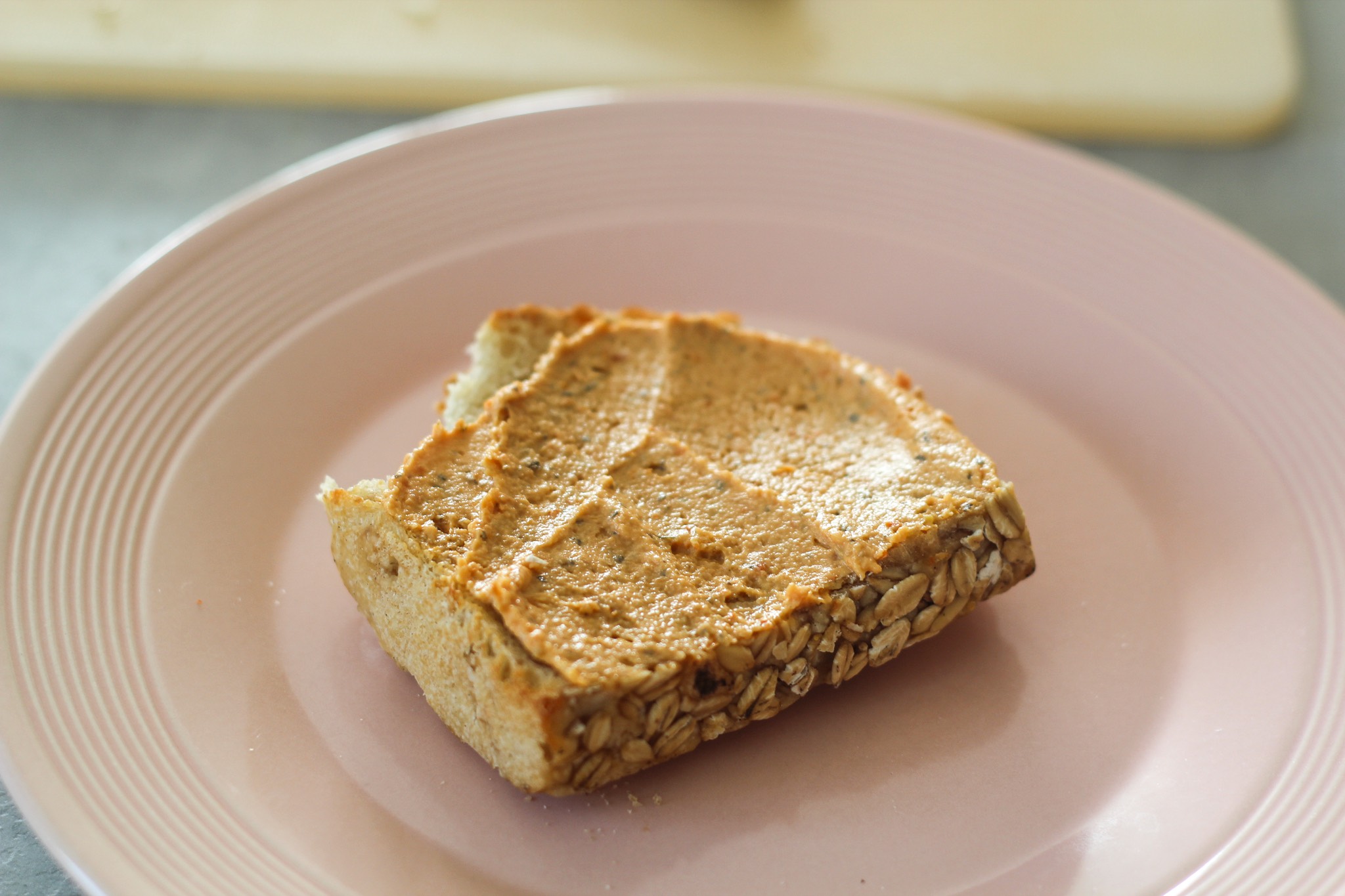 Haverbrood (van SCRATCH) met hummus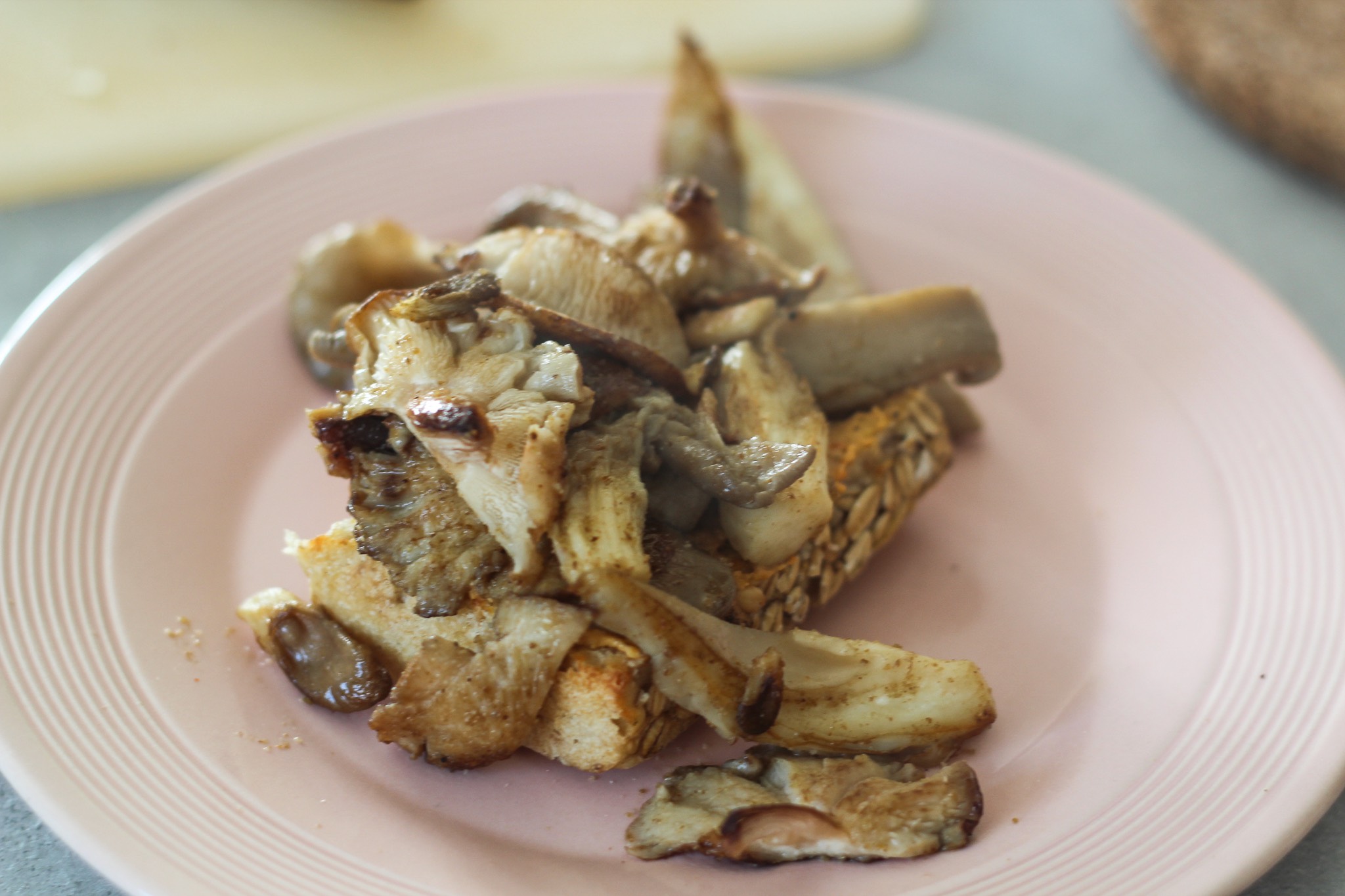 Gebakken paddenstoelenmix gaat daar bovenop.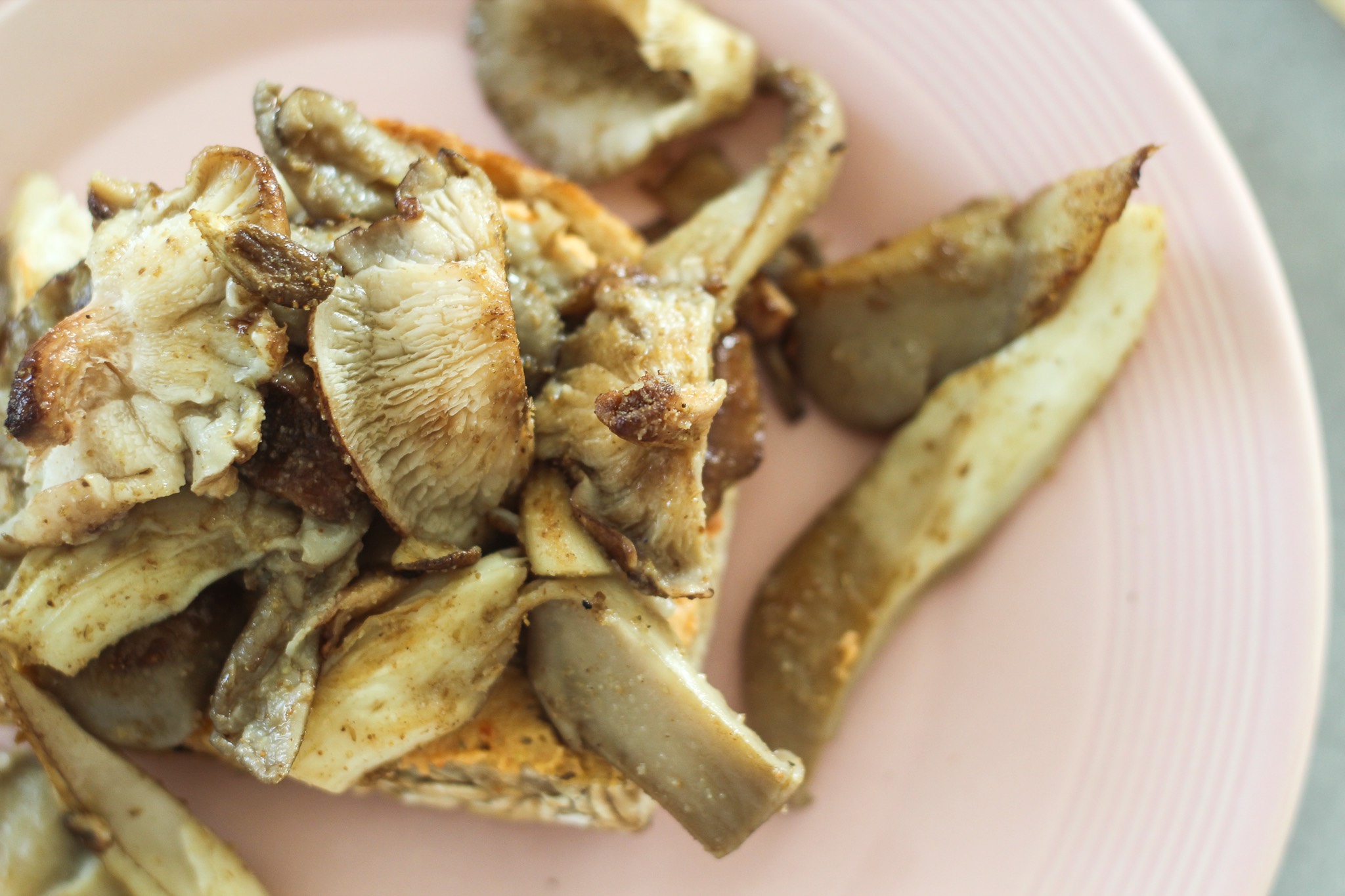 Ziet er vreemd uit, maar het is heerlijk!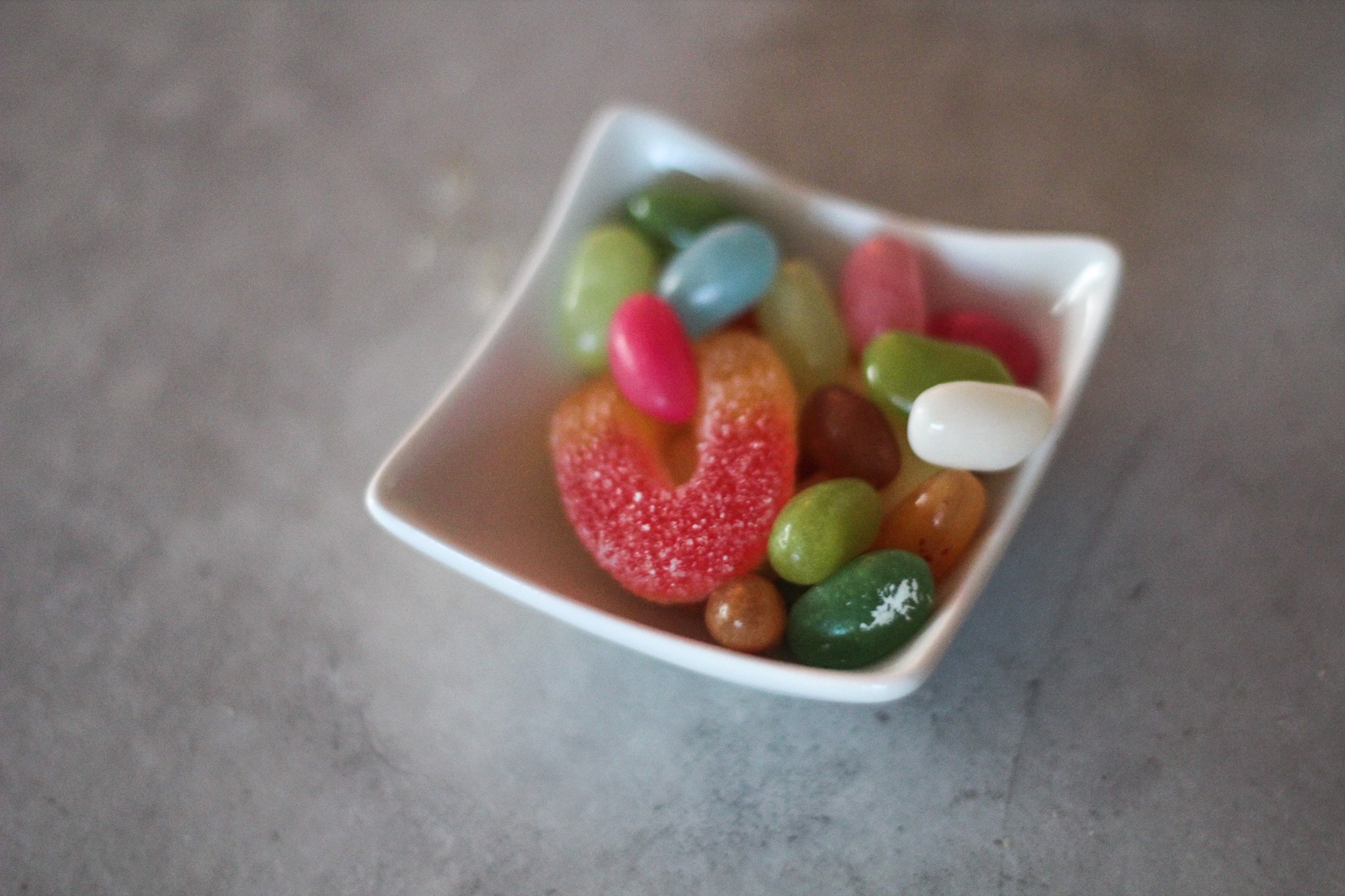 Daar zijn de jelly beans weer + zoetzure snoep.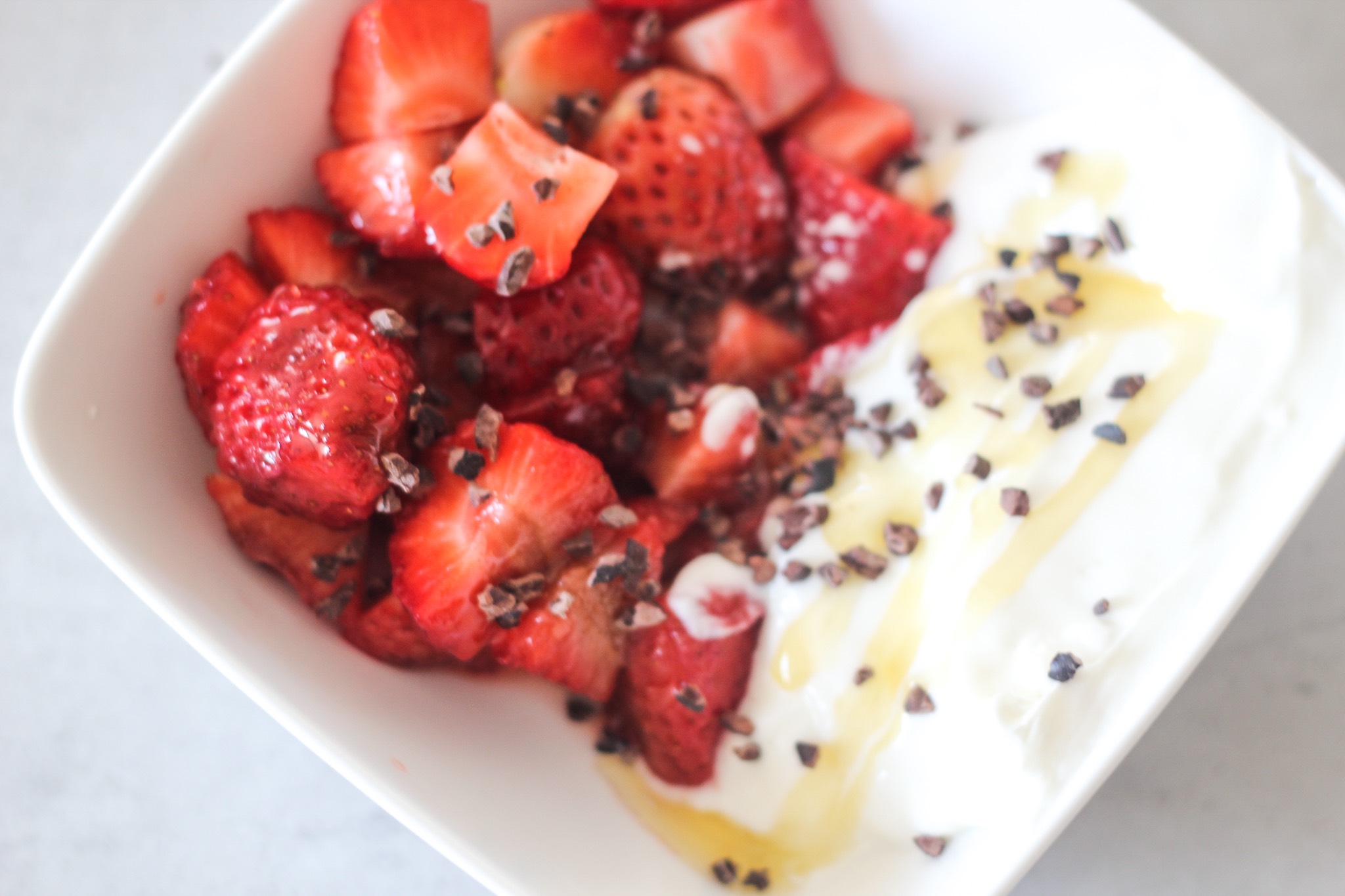 Yoghurt met honing, cacaonibs en aardbeien.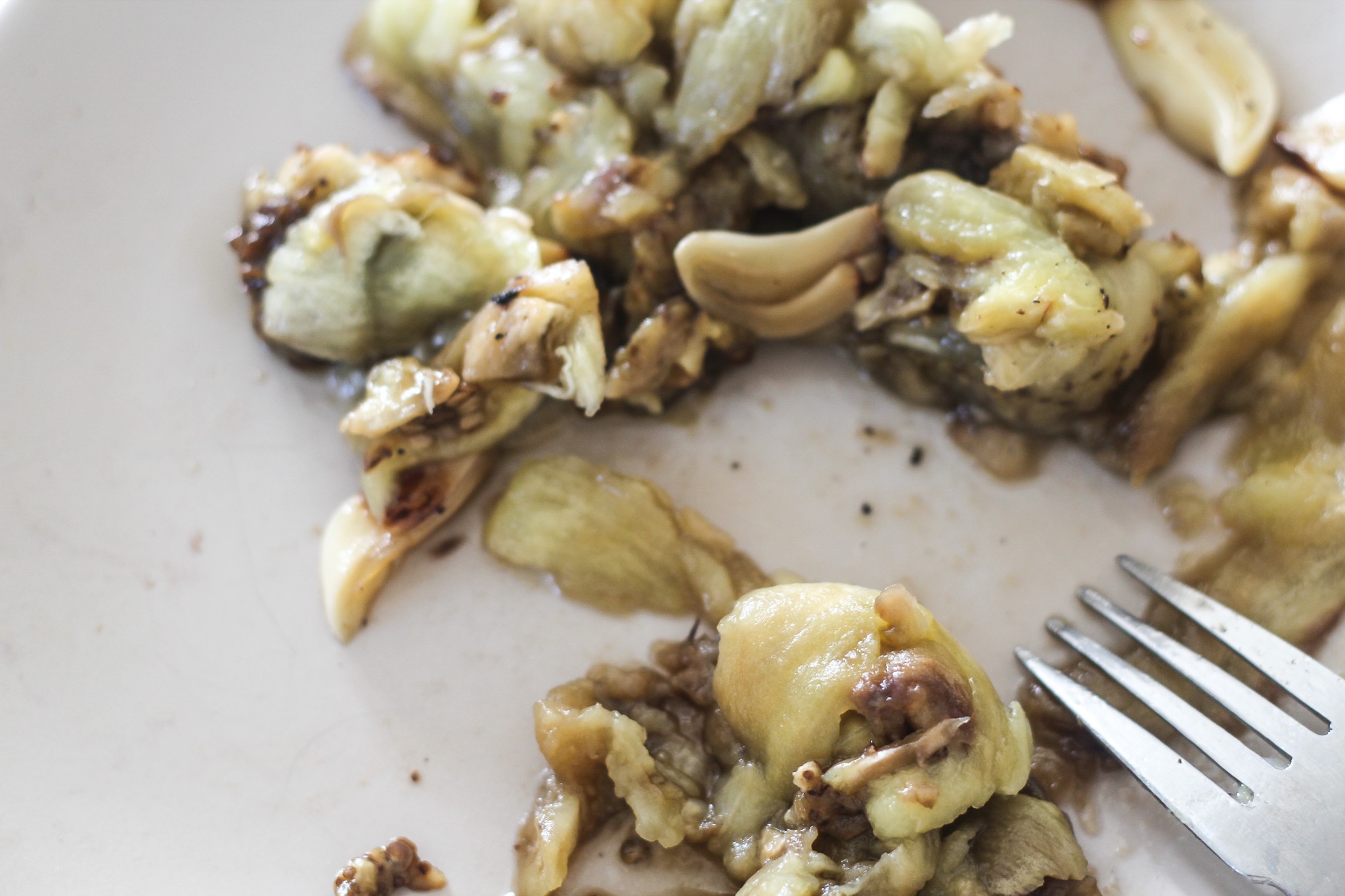 Aubergine om weer een nieuw batch "aubergine dip" te maken. Het recept vind je hier: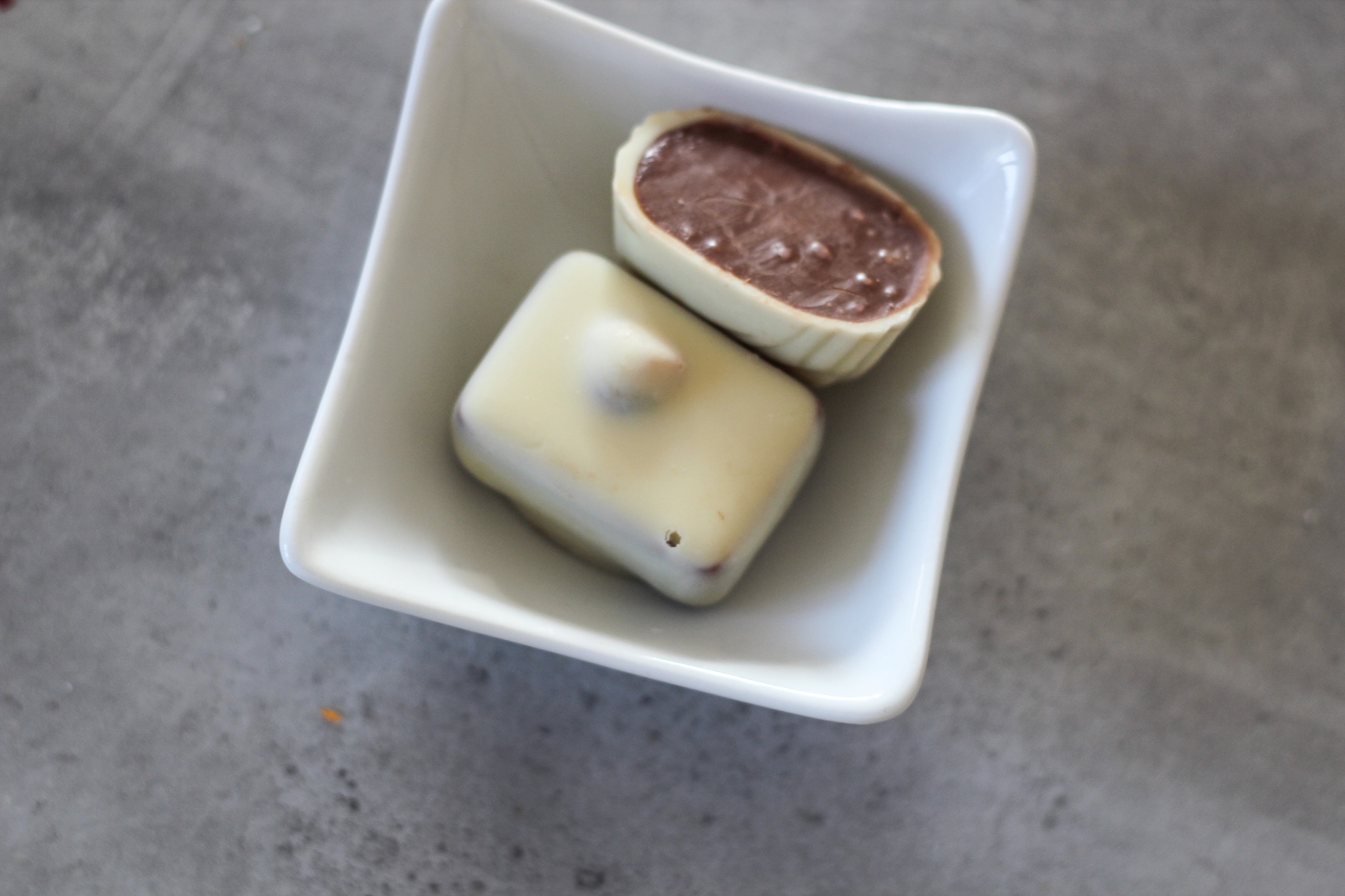 Witte chocolade bonbons, hmmm!
Aardappelen uit de oven. Halverwege haal ik ze eruit en druk ik ze een beetje plat met een vork. Hierdoor komt er meer 'oppervlak' om knapperig te worden.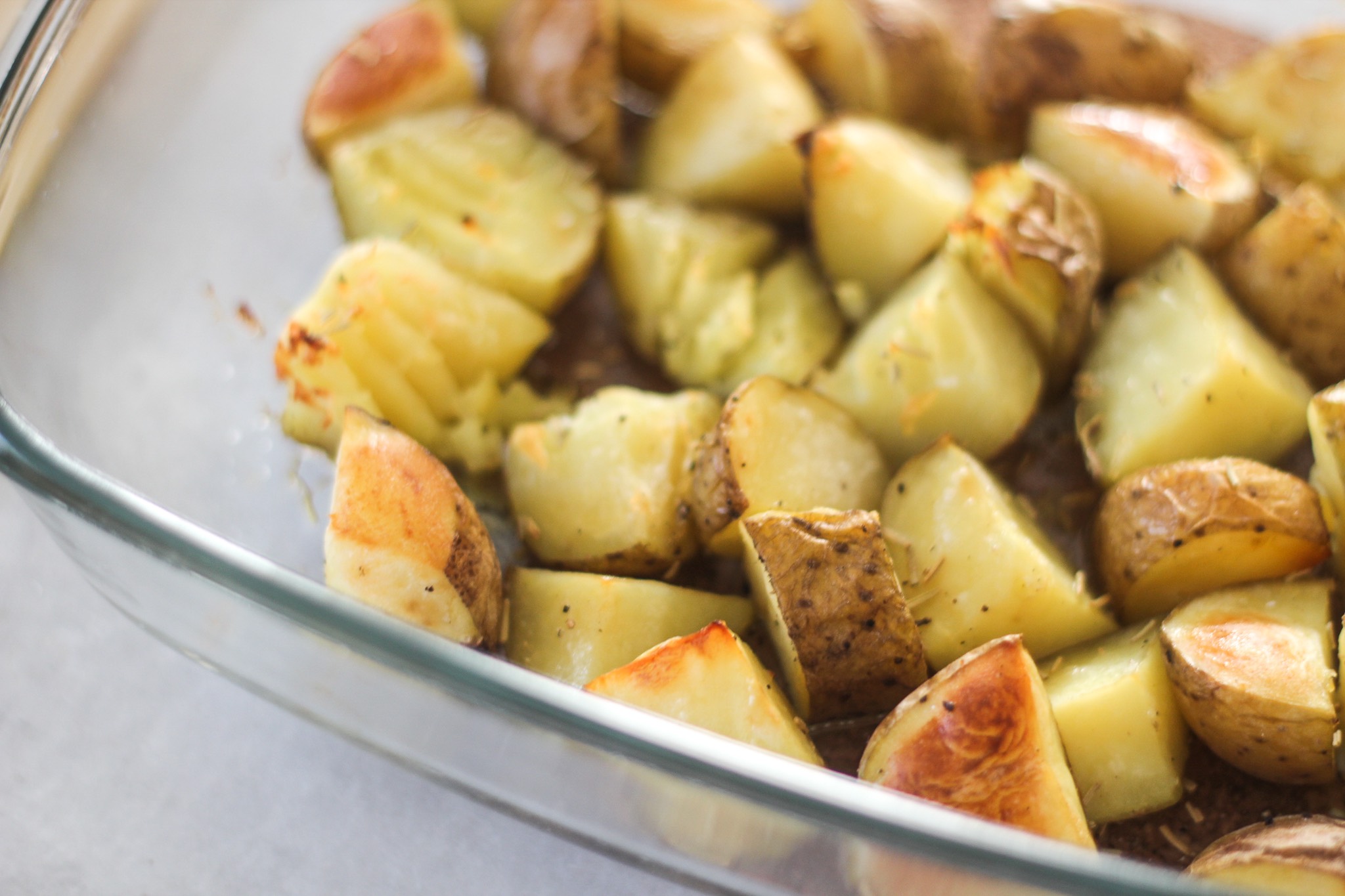 Het resultaat: heerlijke knapperige aardappelen. Ik zou hier nu in willen springen! (niet letterlijk natuurlijk).
Hopelijk hebben jullie genoten van dit voedingsdagboek. Vragen of suggesties? Laat het weten in de comments!
Bewaar, Like, Tweet of Pin!