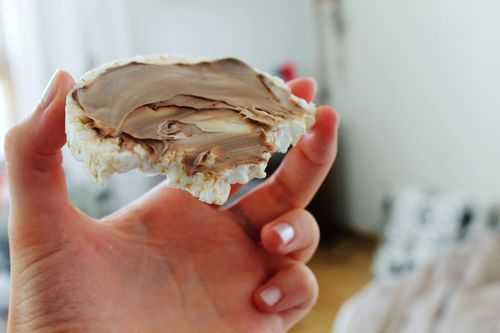 Nederland is in de ban van rijstwafels, al enige tijd zelfs. Ze zijn knapperig, je kunt er allerlei soorten beleg op doen én ze bevatten vrij weinig calorieën. Maar zijn ze gezond? 
Rijstwafels bevatten niet veel. Het is gewoon gepofte rijst met een hoop lucht ertussen gedrukt in een ronde vorm. Ze zijn dus prima om te eten wanneer je wilt minderen met vettige en calorierijke snacks.
Maar! Het voordeel van rijstwafels is ook meteen het nadeel: ze bevatten niet veel. En omdat ze niet veel bevatten triggeren ze een hongergevoel. Wanneer je de rijstwafel aan het kauwen bent, dan bereid je lichaam zich voor door alvast spijsverteringssappen aan te maken. Uiteindelijk komt de rijstwafel in de maag en darmen en blijkt het niet veel nuttigs te bevatten voor het lichaam, geen vitamines en mineralen.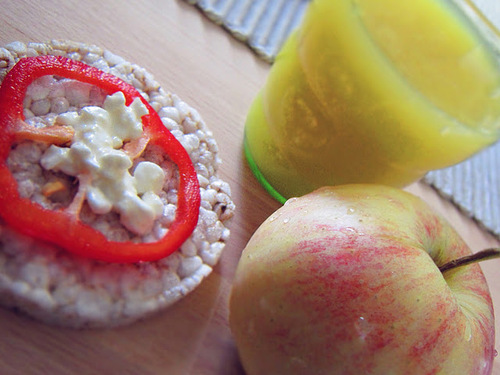 Alsof je een hapje lucht neemt en het nog kauwt ook. Een beetje zonde dus! Wil je dat je rijstwafel wél nuttig wordt voor je lichaam? Smeer er dan een laag pindakaas op. Of een laagje rijpe avocado met wat tuinkers en tomaatjes; heerlijk! Op deze manier maak je de rijstwafel voedzaam en lekker.
Bewaar, Like, Tweet of Pin!