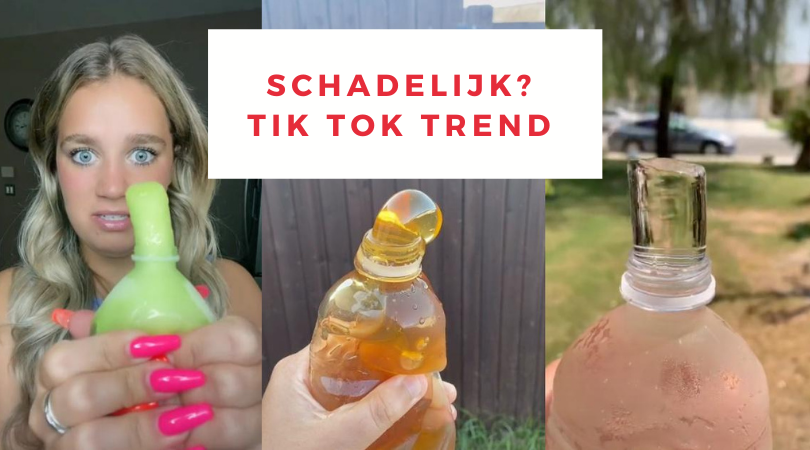 Ik vind TikTok fantastisch, elke keer swipe ik lachend door de filmpjes. En zoals met elke app ontstaan er trends die vervolgens door miljoenen over worden genomen. De trend die al enige tijd gaande is is het eten van bevroren honing. Het ziet er heel cool uit om bevroren honing uit een flesje te knijpen, alsof het een soort snoeplolly is. Maar wat sommigen misschien niet realiseren is dat er ook een schadelijke kant achter zit.
Sommigen werden misselijk en kregen darmklachten na het eten van bevroren honing
Honing, of het nu bevroren is of niet, zal niet per se zorgen voor misselijkheid, diarree, een opgeblazen gevoel en andere darmklachten. Maar wanneer honing bevroren is, is de kans groot dat je er grote happen van neemt en veel meer consumeert dan normaal gesproken met honing.
Honing wordt vaak gebruikt om door een sausje te doen, je bakje yoghurt te toppen of om een theelepeltje door je thee te doen. Oftewel; in kleine hoeveelheden.
In principe zijn de macronutriënten van honing heel simpel: het grootste gedeelte is suiker. Nu zijn de micronutriënten rijker dan die van gewone tafelsuiker, maar qua macro's is het dus bijna alleen maar suiker.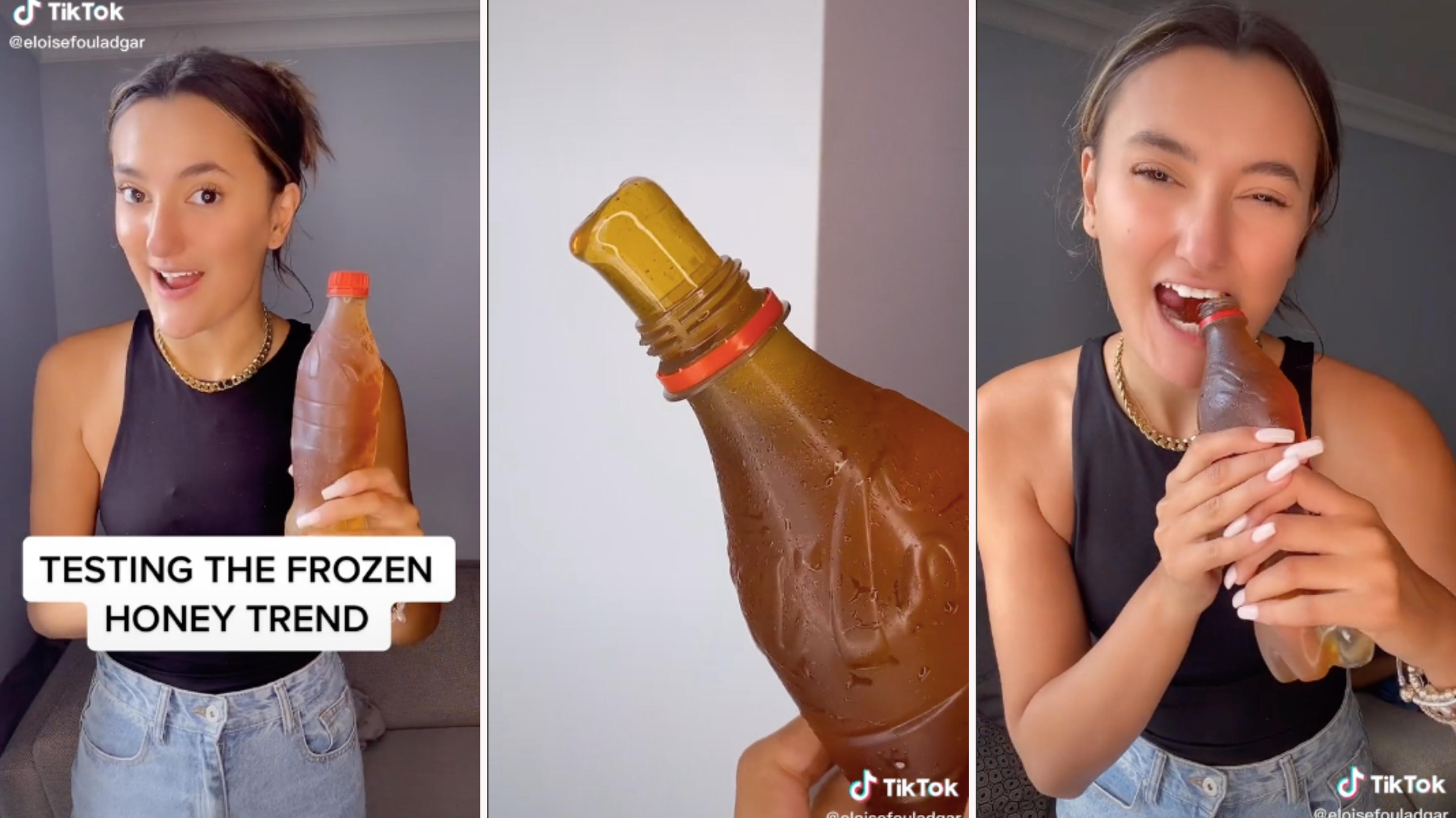 Wanneer je een hap honing neemt staat dit dus enigszins gelijk aan een grote hoeveelheid snoep. Dit verhoogt je suikerspiegel aanzienlijk wat even later zorgt voor een keldering in je suikerspiegel, ook wel de sugar crash genoemd. Deze hoeveelheden suiker die in één keer je lijf binnen komen, kunnen zorgen voor misselijkheid en diarree.
De sugar crash kan weer zorgen voor een algeheel slecht gevoel: hongerig, trillerig, zenuwachtig, vermoeid, hoofdpijn, hartkloppingen en een slechte concentratie.
Er zit geen specifiek voordeel aan het eten van bevroren honing ten opzichte van een grote hoeveelheid snoep. De micronutriënten in honing wegen wat mij betreft niet op tegen de hoeveelheid suiker. Wél als je er hier en daar een theelepeltje van eet, maar niet als je er grote hoeveelheden van consumeert.
Schadelijk? Of gewoon een beetje last?
Je kunt misschien denken dat een beetje diarree of darmklachten niet per se schadelijk zijn maar gewoon een beetje last veroorzaken. En meestal is dat ook zo bij jonge gezonde mensen. Maar toch is het belangrijk om je te realiseren dat bijvoorbeeld diarree een manier is voor je lichaam om iets wat wordt gezien als schadelijk zo snel mogelijk het lichaam uit te krijgen. En daar kan je best even een dagje van ontdaan zijn.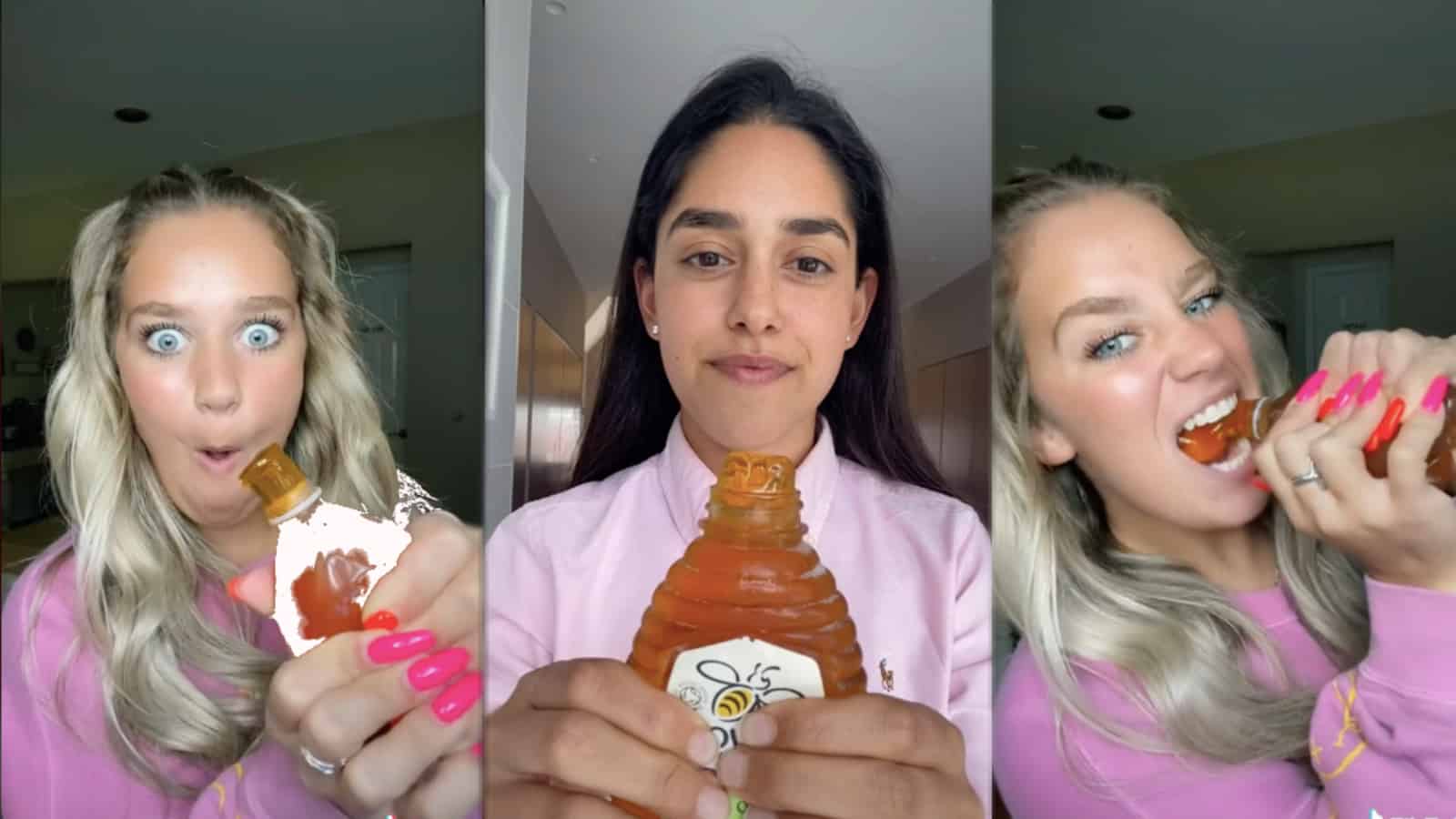 Wil je toch graag meedoen aan de trend?
Als je graag wil ervaren hoe bevroren honing smaakt en aanvoelt in je mond, wat ik heel goed kan begrijpen want ook ik ben nieuwsgierig! Dan zou ik je adviseren om dan ook echt 1 of 2 theelepels ervan te eten.
Dan krijg je alsnog de sensatie ervan mee, maar niet de enorme hoeveelheid suiker in één keer.