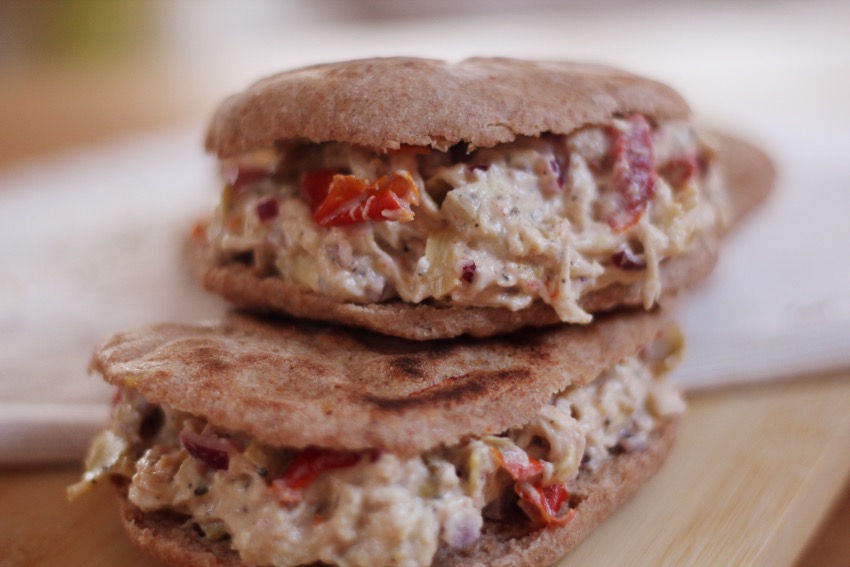 Als je een recept begint met "Pulled Chicken" ben ik meestal al verkocht. Ik vind het zó lekker! Deze keer besloot ik te experimenteren met een salade, of eigenlijk een 'spread'. Zoals je dat ook hebt met eiersalade, kipsatésalade etc. Het resultaat is echt heerlijk geworden voor op een broodje of cracker! 
Wat heb je nodig?
200-300 gram kipfilet
Blokje kippenbouillon
250 gram (griekse/volle/halfvolle) yoghurt
1 blik artisjokharten
zongedroogde tomaten
1 rode ui
citroensap
peper, zout, knoflookpoeder, gedroogde Italiaanse kruiden
* Als je geen artisjokken lust laat je die lekker weg! ** Maximaal 5 dagen bewaren in de koelkast
Kook de kip in een pan met een blokje kippenbouillon tot hij lekker zacht is. Dit kan 30-40 minuten duren. Hoe langer je de kip koopt, hoe zachter hij wordt. Ondertussen maak je de 'yoghurt saus' in de keukenmachine door de yoghurt, de helft van de artisjokharten, kruiden en citroensap bij elkaar te voegen. 2-3 theelepels citroensap vond ik lekker, maar proef na het mixen even of er wat zout of citroensap of andere kruiden bij moeten.
Snijd de rode ui in kleine stukjes, snijd de zongedroogde tomaten door midden en snijd de andere helft artisjokharten in stukjes. Vervolgens kun je de yoghurt en de gesneden ingrediënten bij elkaar voegen in een kom en even door elkaar roeren.
Als de kip klaar is, haal je hem uit de pan: even laten afkoelen. Pak dan twee vorken en ga aan de slag met het uit elkaar trekken van de gekookte kip zodat je echt 'pulled chicken' krijgt.
Doe de puled chicken in het yoghurt mengsel, meng het door elkaar en je Pulled Chicken Yoghurt Salade is klaar om geserveerd te worden! Op een broodje, op een cracker, als bijgerecht, wat je maar wilt! Enjoy!
Ik heb de salade gecombineerd met mijn zelfgemaakte volkoren pita broodjes! Héérlijk!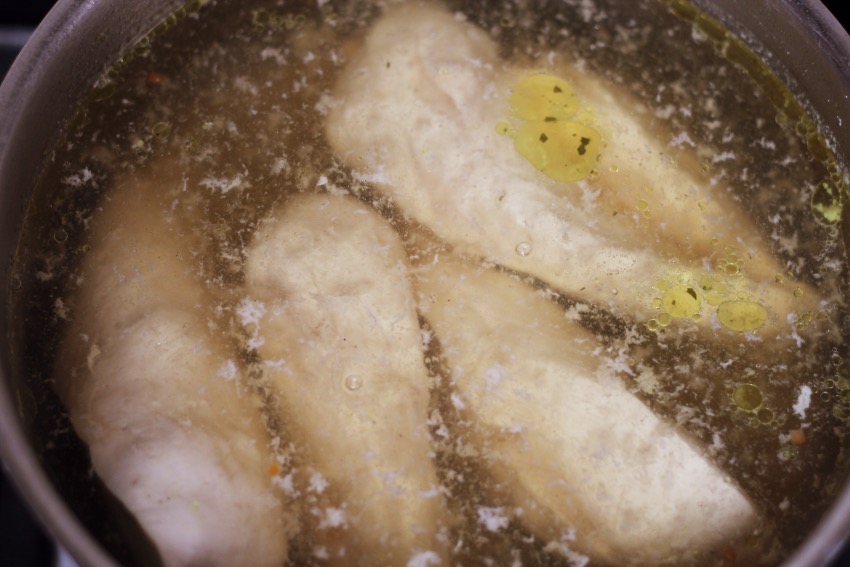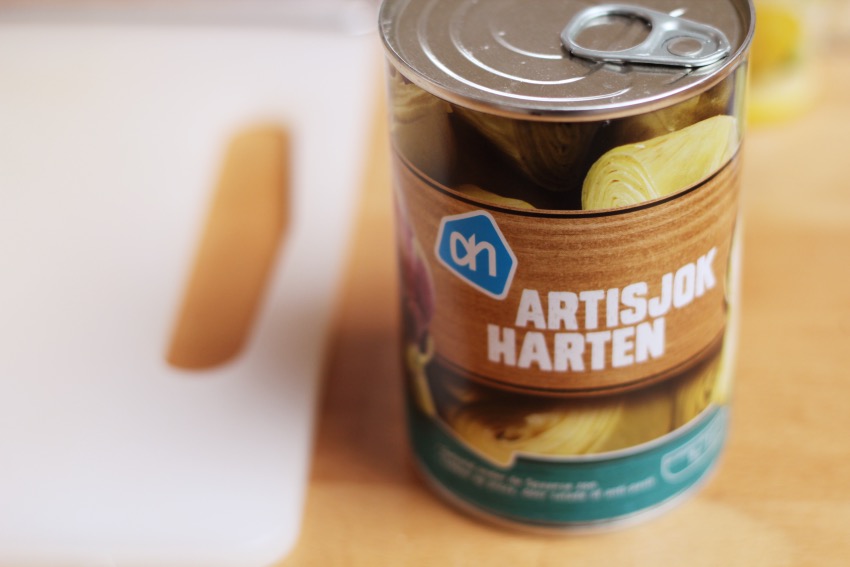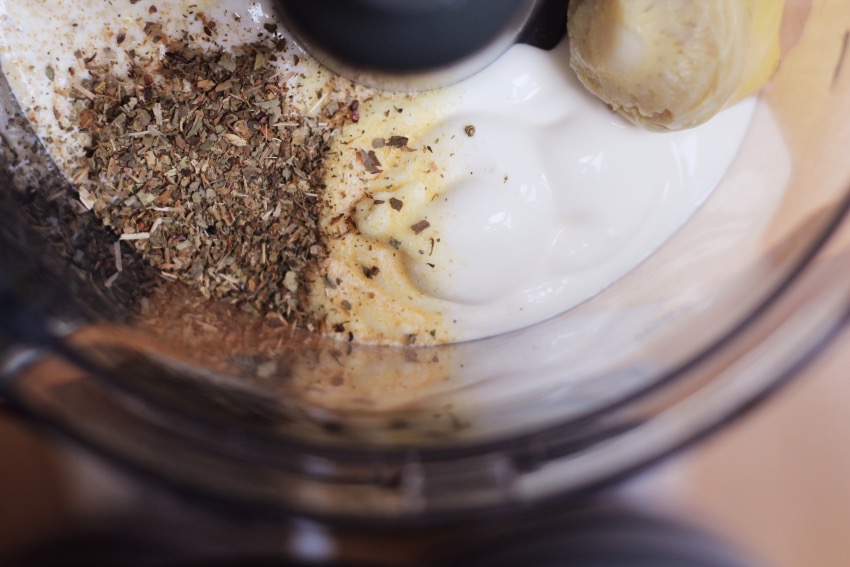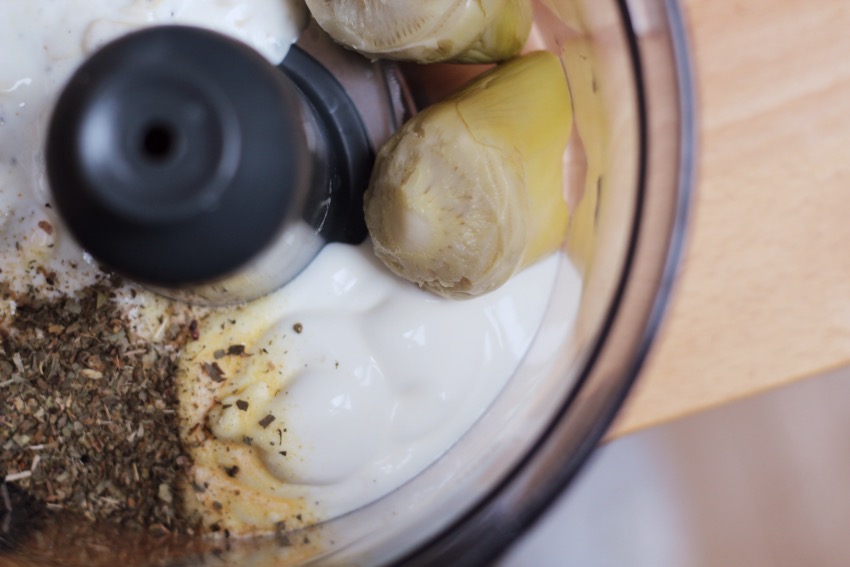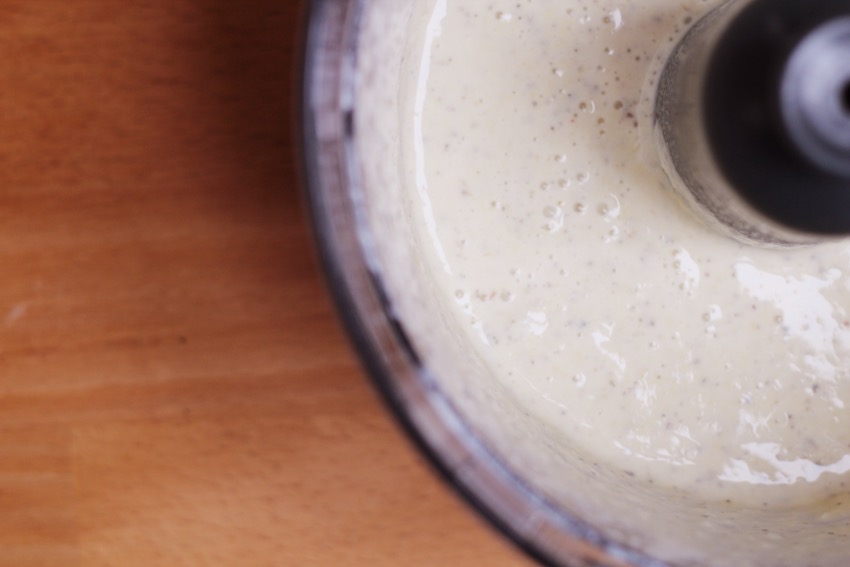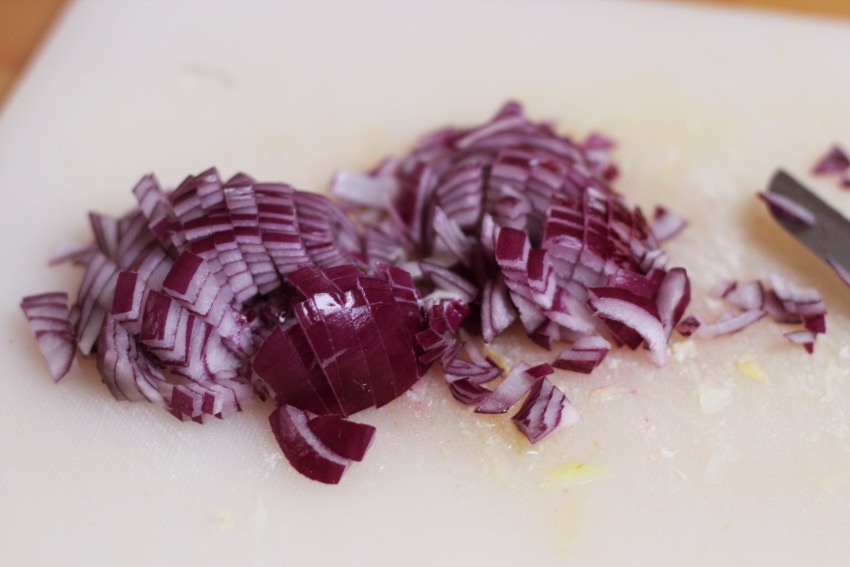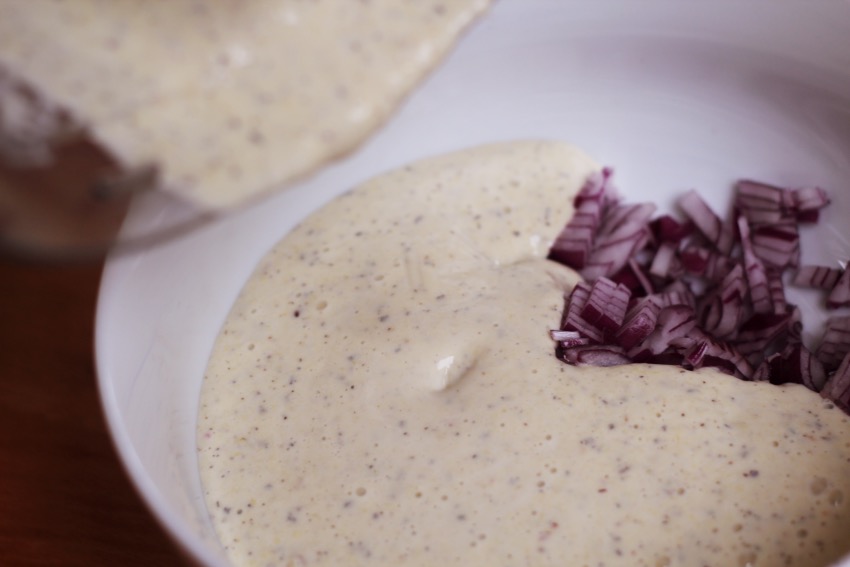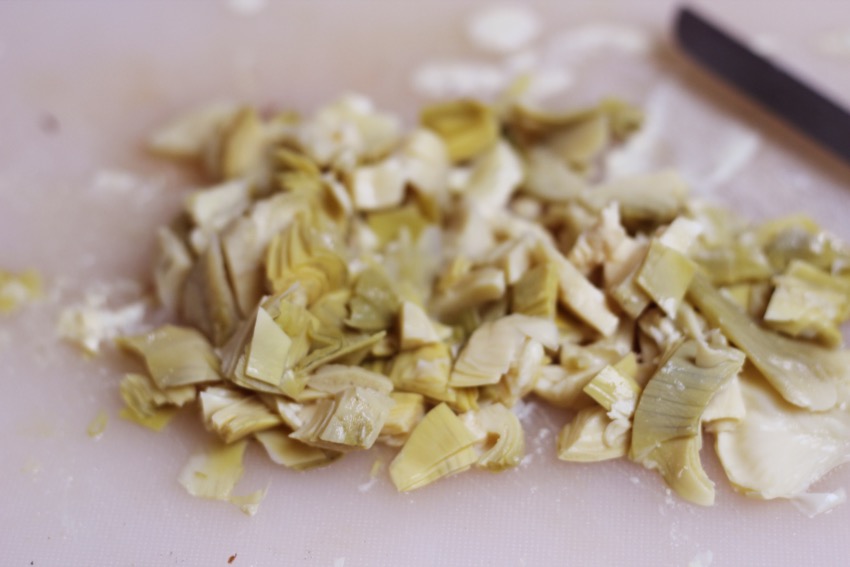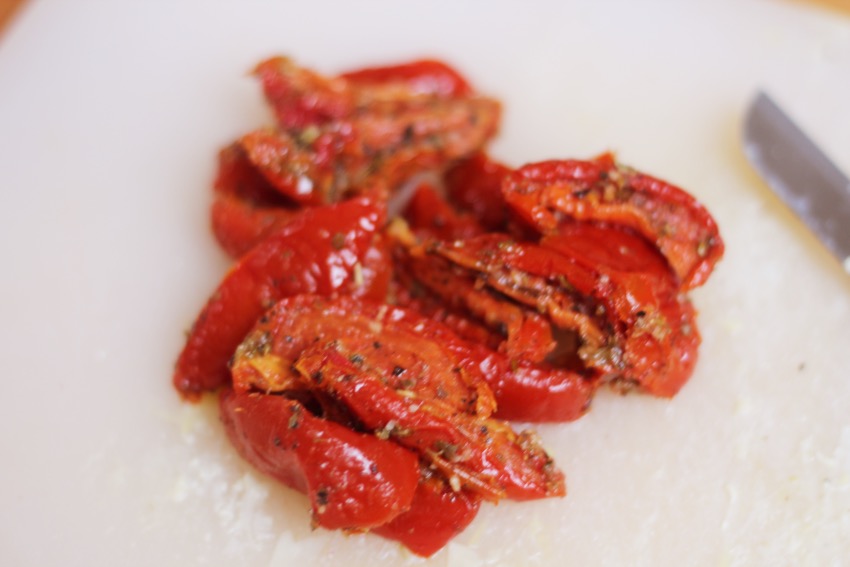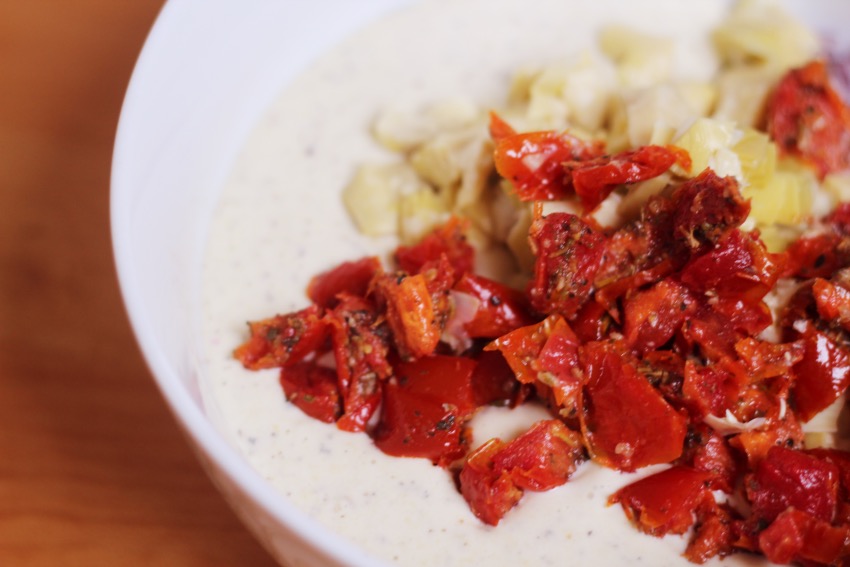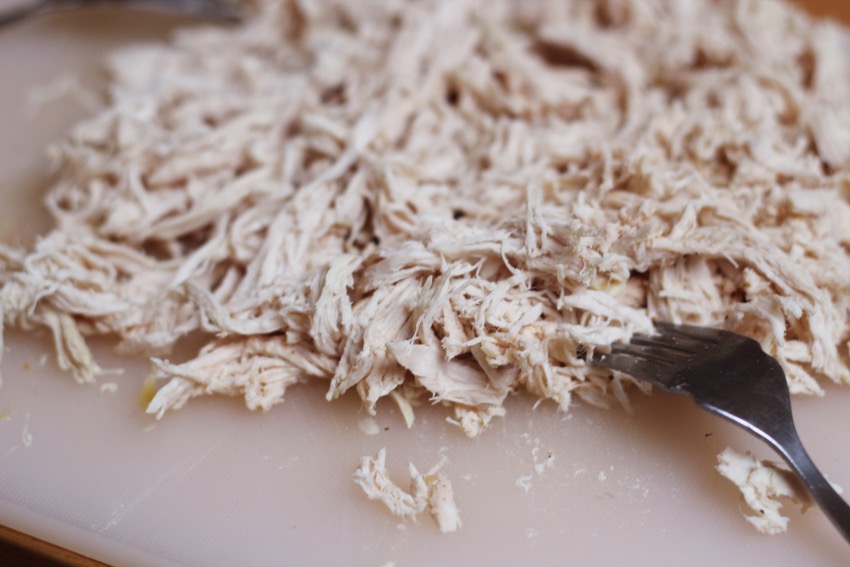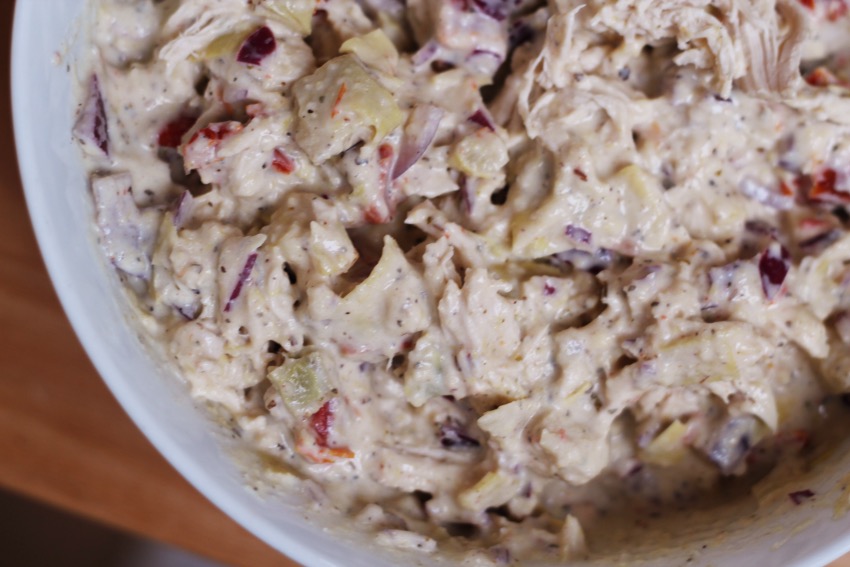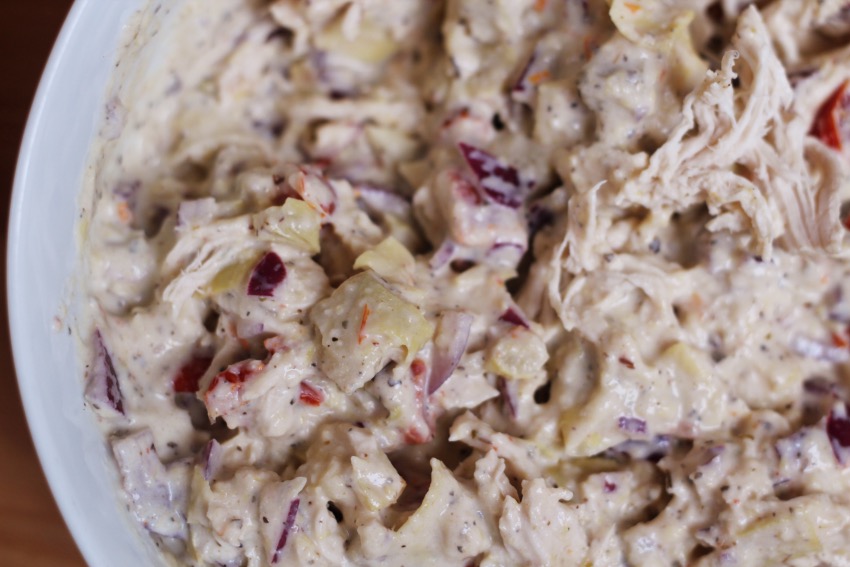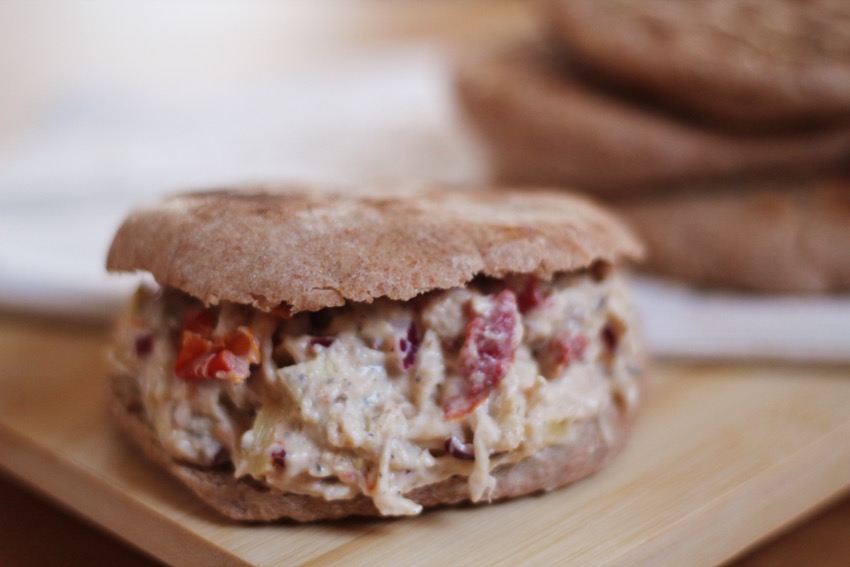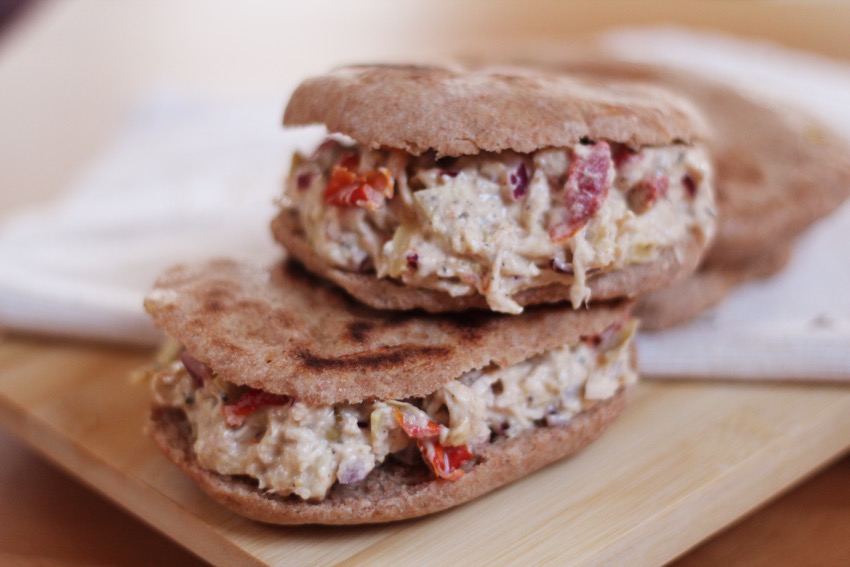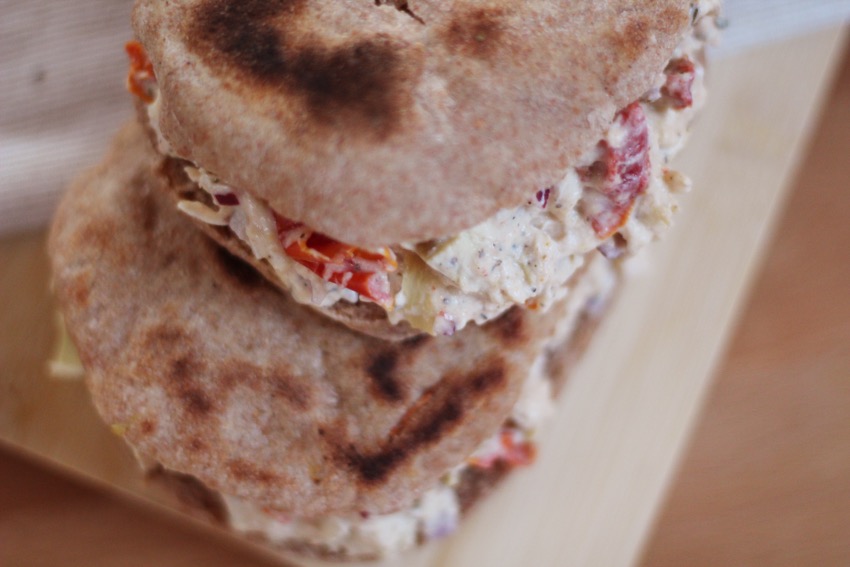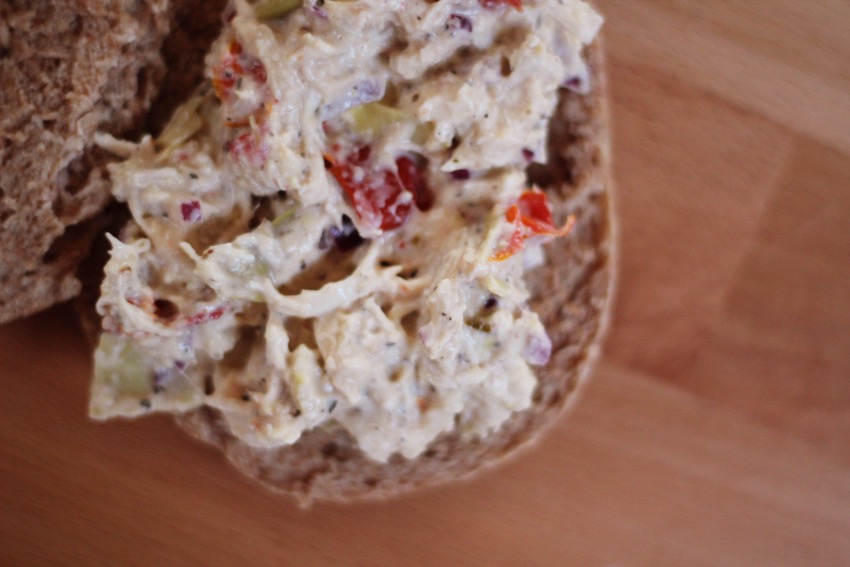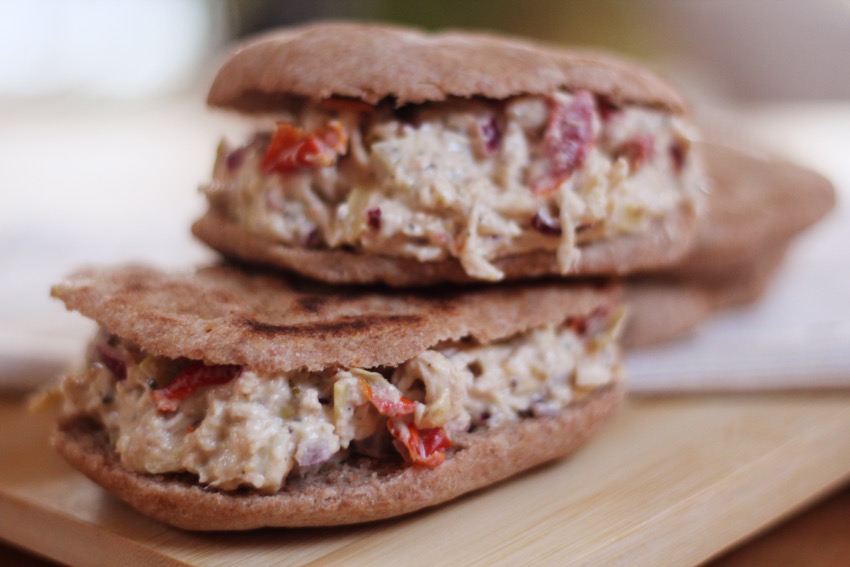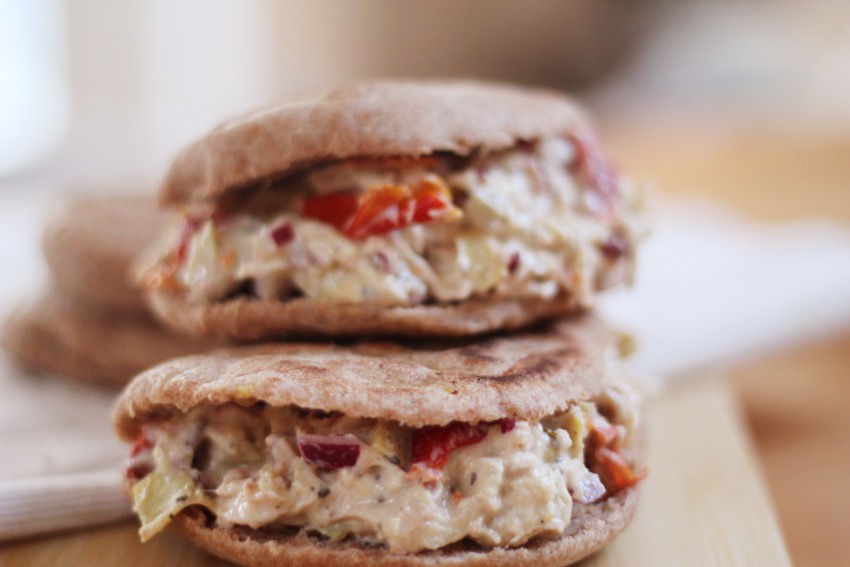 Eetsmakelijk!