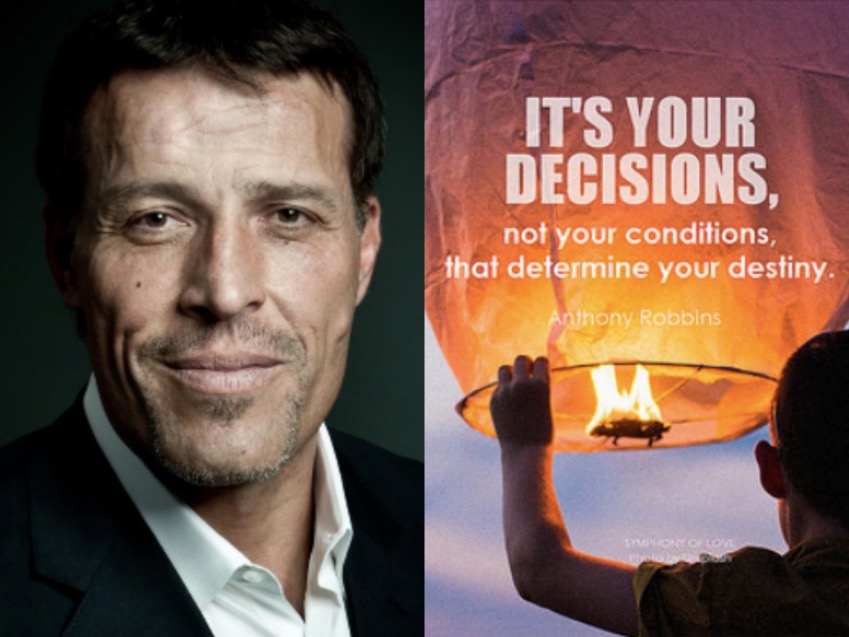 Mocht je geen flauw idee hebben wie in vredesnaam in de titel van dit artikel staat, dan hoop ik dat je leven na het lezen van dit stuk gaat veranderen.
Ha, grapje. Misschien niet zó dramatisch, maar hopelijk wijs ik je op een persoon, op deze aarde, die ongelooflijk inspirerend is. Zonder arrogantie, zonder ego, zonder te doen alsof hij alles weet en volledig met het doel om van jou een betere versie te maken in lijn met wat jij wilt. Klinkt bijna magisch, nietwaar?
Op het eerste gezicht kan Tony Robbins erg "Amerikaans" overkomen, erg luid en aanwezig. Maar als je goed luistert naar wat hij zegt, zijn het keer op keer eye-openers. Hij geeft je een verklaring voor je ongewenste gedrag, hij geeft je een verklaring voor waarom je niet het leven hebt dat je wilt hebben en ga zo maar door.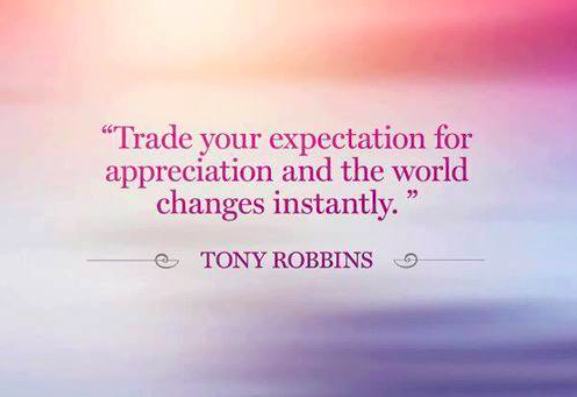 En allemaal motiverend, naar mijn mening. Als ik er even doorheen zit of ik denk dat alles "me overkomt", dan helpt het enorm om even een stuk tekst of een video van hem erbij te pakken. Deze man helpt honderden-duizenden mensen over de hele wereld met zijn seminars, komt regelmatig bij Oprah en heeft ook een super interessante documentaire op Netflix met de titel "I am not your Guru". Absoluut de moeite waard om je in te verdiepen als je geen idee hebt wie het is, maar je wel wat motivatie en richting kan gebruiken in je leven.
Nou, als dit geen geweldig intro is dan weet ik het ook niet meer.
Dan wil ik nu heel graag over op enkele uitspraken van hem die je aan het denken zetten. Die je deze dag extra gemotiveerd door laten komen en misschien wel een ontzettend positieve toon zetten voor de rest van de week!
Verwelkom Frustratie
"Welcome frustration, when I get frustrated I've learned to get excited, I've littarly conditoned myself so that frustration creates excitement.

You know why? Cause when im frustrated I know I'm about to have a break trough. It means my brain is searching.

If I get confused about something, instead of going 'Ohh I'll never learn this' my response to that is 'Hey im about to learn something' cause my brain is searching for a new answer. If it keeps searching its gonna come up with one. These emotions can drive for success."
Problemen zijn cadeau's
"Every problem is a gift — without problems we would not grow."

"Identify your problems but give your power and energy to solutions."
Soms zijn dit de reminders die het zware gevoel van een probleem wegnemen en je energie geven om te werken naar een oplossing.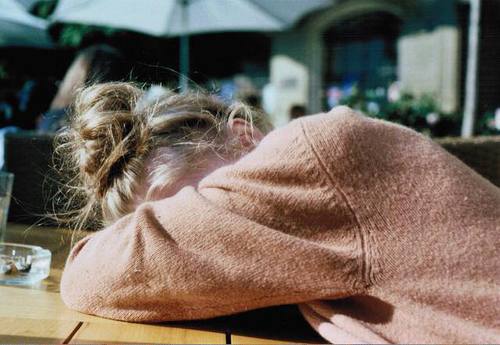 Grote doelen
"It's not about the goal. It's about growing to become the person that can accomplish that goal."
Voor iedereen die iets niet wilt doen omdat hij/zij denkt dat het toch niet lukt. Je krijgt niet maar één kans in het leven, dat is het mooie en daar moet je echt gebruik van gaan maken! Je kunt vallen en opstaan, opnieuw proberen tot het steeds een beetje beter lukt.
Gebruik je emoties
"The secret of success is learning how to use pain and pleasure instead of having pain and pleasure use you. If you do that, you're in control of your life. If you don't, life controls you."
Wow! Deze ligt in lijn met de eerste quote. Als jij bepaalt dat je je emoties gaat gebruiken voor iets positiefs, dan is het niet erg als je eens verdrietig bent, of gefrustreerd of boos. Wordt geen slachtoffer van je emoties, maar zet ze om in actie. Als je dit weet te doen, weet ik zeker dat je niet meer angstig door het leven zult gaan, angstig om gekwetst te worden, angstig om te falen, angstig om teleur te stellen. Hoe dan ook, je weet namelijk dat wanneer deze emoties het resultaat zijn van een bepaalde (negatieve) gebeurtenis, je deze kunt gebruiken om te groeien. Hoe waanzinnig wordt het leven dan?!
Laat NIEMAND je iets wijsmaken
"Create a vision and never let the environment, other people's beliefs, or the limits of what has been done in the past shape your decisions. Ignore conventional wisdom."
Als ik je nog één ding kan meegeven, dan is het wel de bovenstaande quote. Vergeet alle zogenaamde regels vanuit de maatschappij en bedenk je eens wat jij wilt met je leven. Dit is de richting waar je op gaat, ongeacht wat anderen ook zeggen, maak die keuze. Je leeft maar één keer.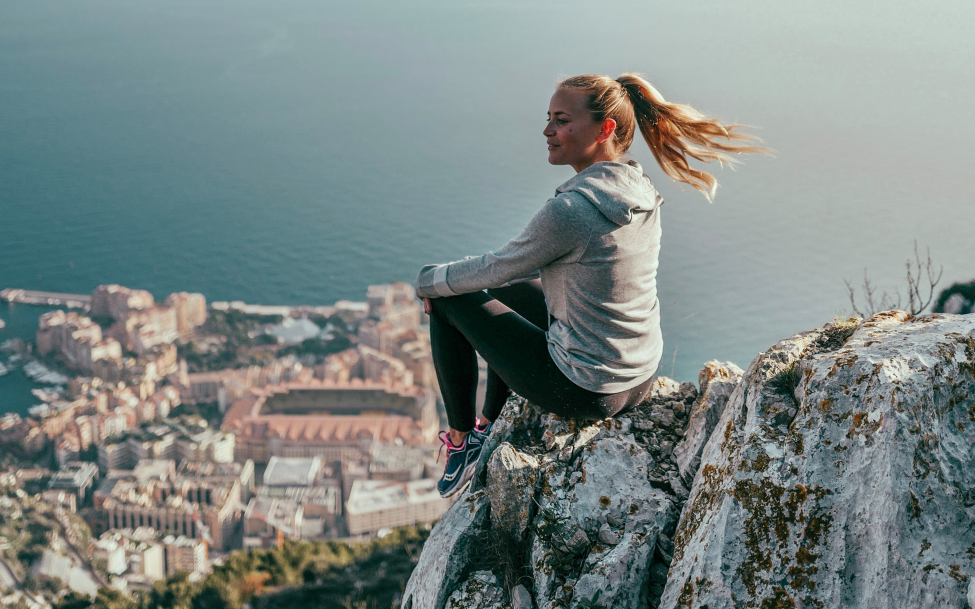 Ik blijf het zeggen, het liefst schreeuw ik het door dit scherm, maar als niemand mij dit had verteld, dan had ik nu niet dit leven. Mijn 'droomleven'. Het is dat mijn moeder altijd zei "zolang je maar gelukkig bent, mag je doen wat je maar wilt! Haal alleen wel je diploma haha". En ik keek altijd de Oprah Winfrey show, vanaf een jaar of 9, toen we nog geen internet hadden (ja, die tijd heb ik ook meegemaakt) en ik geen 'zelfhulpboeken' las. Zij heeft me dat ook ingeprent en daardoor is dat besef erin gekomen bij mij: het gaat erom dat jij je gelukkig voelt, ongeacht wat de wereld vindt van wat je doet.
Knoop het in je oren.