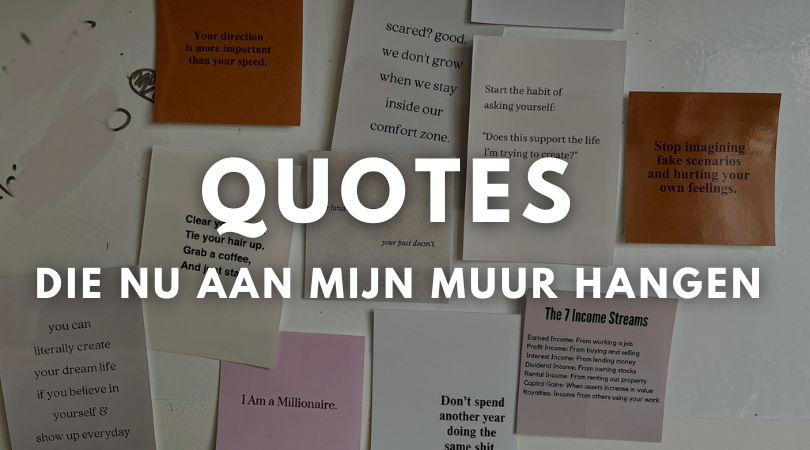 Hoe blijf je gemotiveerd? Hoe verlies je niet je zicht op je dromen en je doelen?
En nog tientallen vragen die ongeveer hetzelfde willen weten. Zo heb ik een scala aan maniertjes om mezelf te herinneren wat het is dat ik uit het leven wil, juist op de momenten dat ik wegzak of er niet lekker in zit of het allemaal niet meer weet.
Één van die manieren is door het uitprinten van quotes op fotopapier en deze boven mijn bureau te plakken, waar ik dagelijks aan werk en het dus dagelijks zie. Ik wissel om de zoveel tijd om van quotes om het lekker fris te houden, maar op dit moment hangen de volgende quotes boven mijn bureau en deze wil ik met jullie delen vandaag:
You can literally create your dream life if you believe in yourself & show up everyday to do the work.
Ik geloof hier in, honderd procent. Haken en ogen ga ik niet eens benoemen want voor mij is dit 100% waarheid gebleken in de afgelopen 15 jaar!
Your direction is more important than your speed
Een reminder om niet gehaast te zijn en te rusten in het idee dat ik op weg ben, dat is het belangrijkste.
Clear your desk. Tie your hair up. Grab a coffee, and just start.
Leuk en luchtig vind ik deze.
I am a millionaire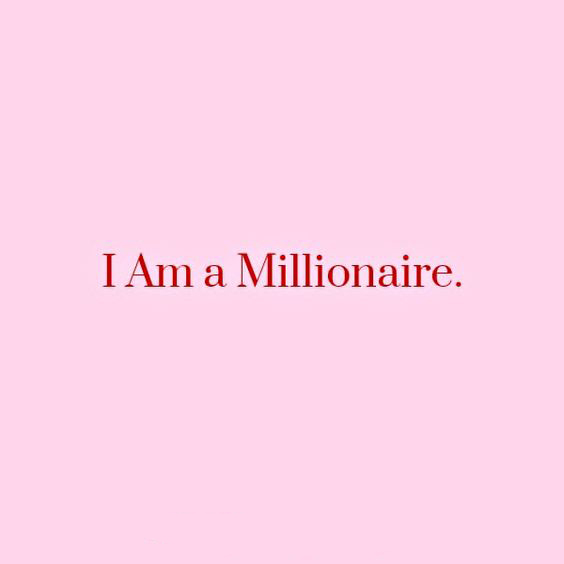 Over manifesteren en affirmaties gesproken, dit is een mooie 😉
Don't spend another year doing the same shit
Blijf ontwikkelen, blijf groeien en blijf nieuwe dingen proberen!
Your future needs you, your past doesn't
Ahh deze brengt zoveel in perspectief! Een nieuwe identiteit aannemen, niet meer de hele tijd nadenken over wat is gebeurd en met frisse moed bouwen aan je nieuwe toekomst!
Scared? Good, we don't grow when we stay inside our comfort zone.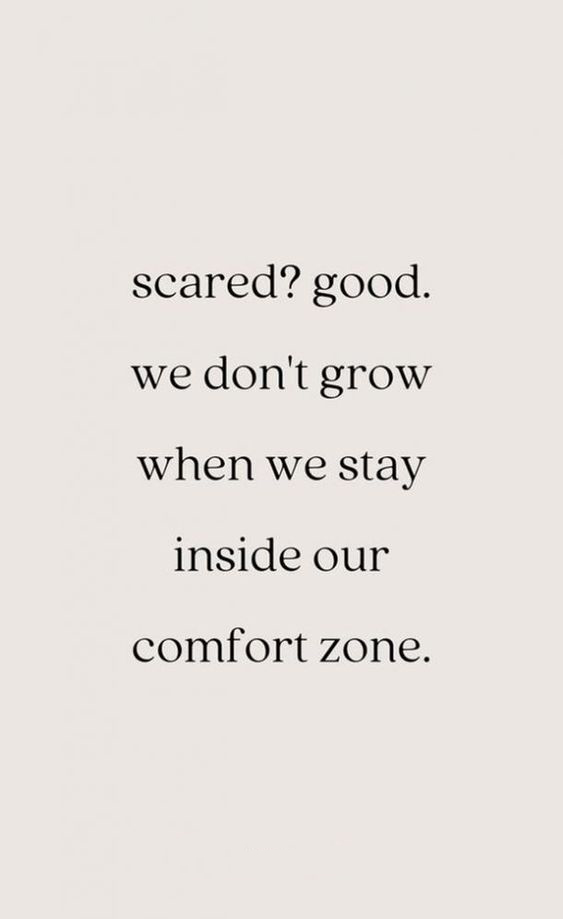 Ik dacht er vandaag nog aan, als ik niet zo'n shitty periode had meegemaakt vorig jaar en het jaar ervoor, dan had ik nu niet al deze dingen geleerd. Was ik ook niet in de verschillende community's en op plekken beland waar ik zoveel waardevols heb ontdekt!
A girl who is going to do big things cannot let de small things get to her.
True!
Start the habit of asking yourself: "Does this support the life I'm trying to create?"
Als je eerst goed de tijd hebt genomen om je eigen 5- of 10-jarenplan uit te schrijven dan kun je veel gemakkelijker situatie's en problemen met deze mindset benaderen.
Stop imagining fake scenario's and hurt your own feelings.
Een reminder om niet oude gesprekken opnieuw door mijn hoofd te laten gaan waarin ik voor beide partijen bedenk wat ze zeggen (wat nooit is gezegd) en hiermee verhalen bedenk die me helemaal niet dienen. Enkel om een soort van grip te krijgen op de situatie, wat helemaal niet meer kan want de situatie is voorbij.
The 7 income streams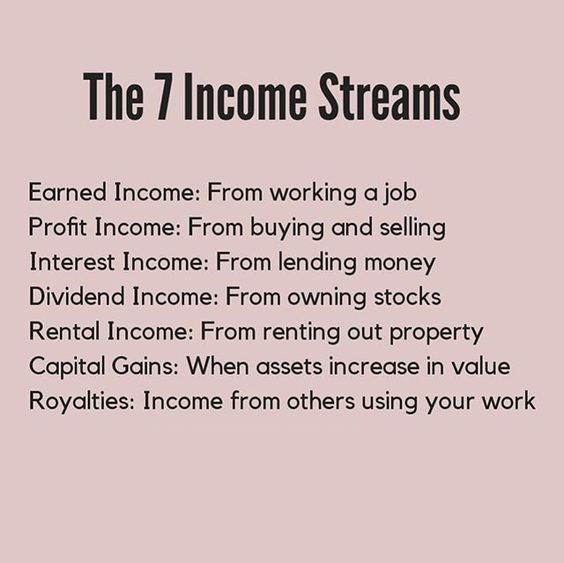 Dit is een mooie om af en toe een blik op te werpen en je af te vragen; waar kan ik nog meer over leren? Hoe kan ik ergens beter in worden?
Zo, dat waren ze!
Dat waren de quotes die op dit moment voor mijn neus hangen en ik ben heel blij met elke quote. Ik heb ze met zorg uitgezocht en uitgeprint. Ik denk dat ik over een paar weken weer wat veranderingen ga aanbrengen in de quotes. Meestal ga ik er dan goed voor zitten, pak ik een kop thee of koffie, doe ik een kaarsje aan en ga ik aan de slag met aanvoelen wat op dat moment passend is voor mij. Ik zou het iedereen aanraden!