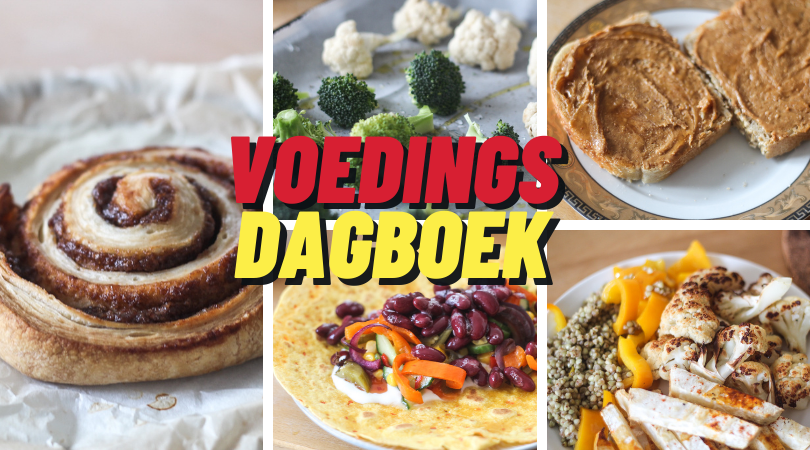 Welkom bij weer een gloednieuw voedingsdagboek! Ik heb zo'n zin om dit voedingsdagboek met jullie te delen, er zitten weer nét wat andere dingen in dan 'gewoonlijk' – ik had zin om wat andere producten te proberen. Dus let's go!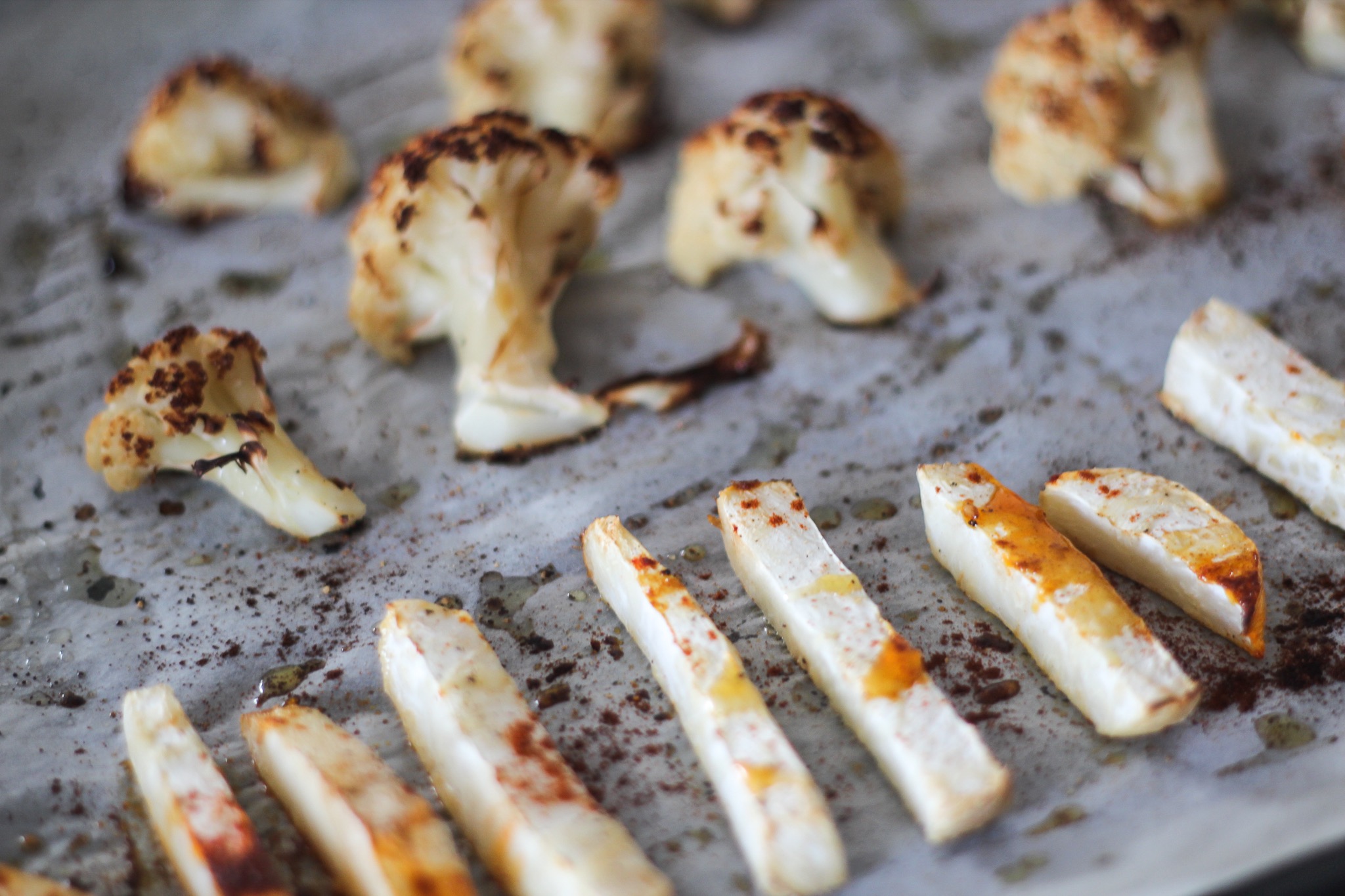 Bloemkool en knolselderij of koolraap (ik vergis me vaak welke variant ik nou heb gekocht, haha) uit de oven. ZO heerlijk!! Dit at ik vorige week ook en heb het toen bijgekocht om opnieuw te maken.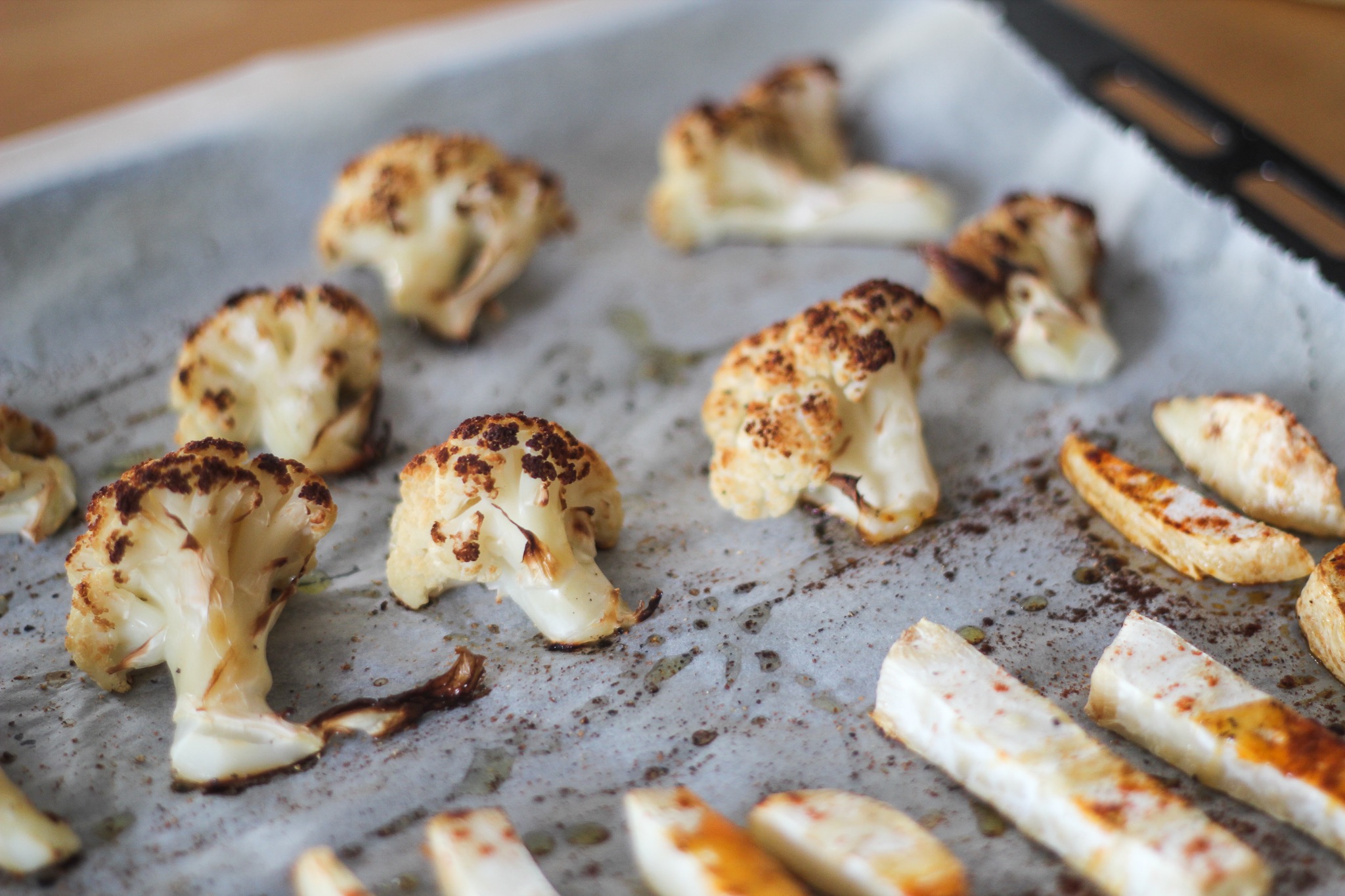 Gekruid met peper, knoflookpoeder en paprikapoeder (met wat olijfolie)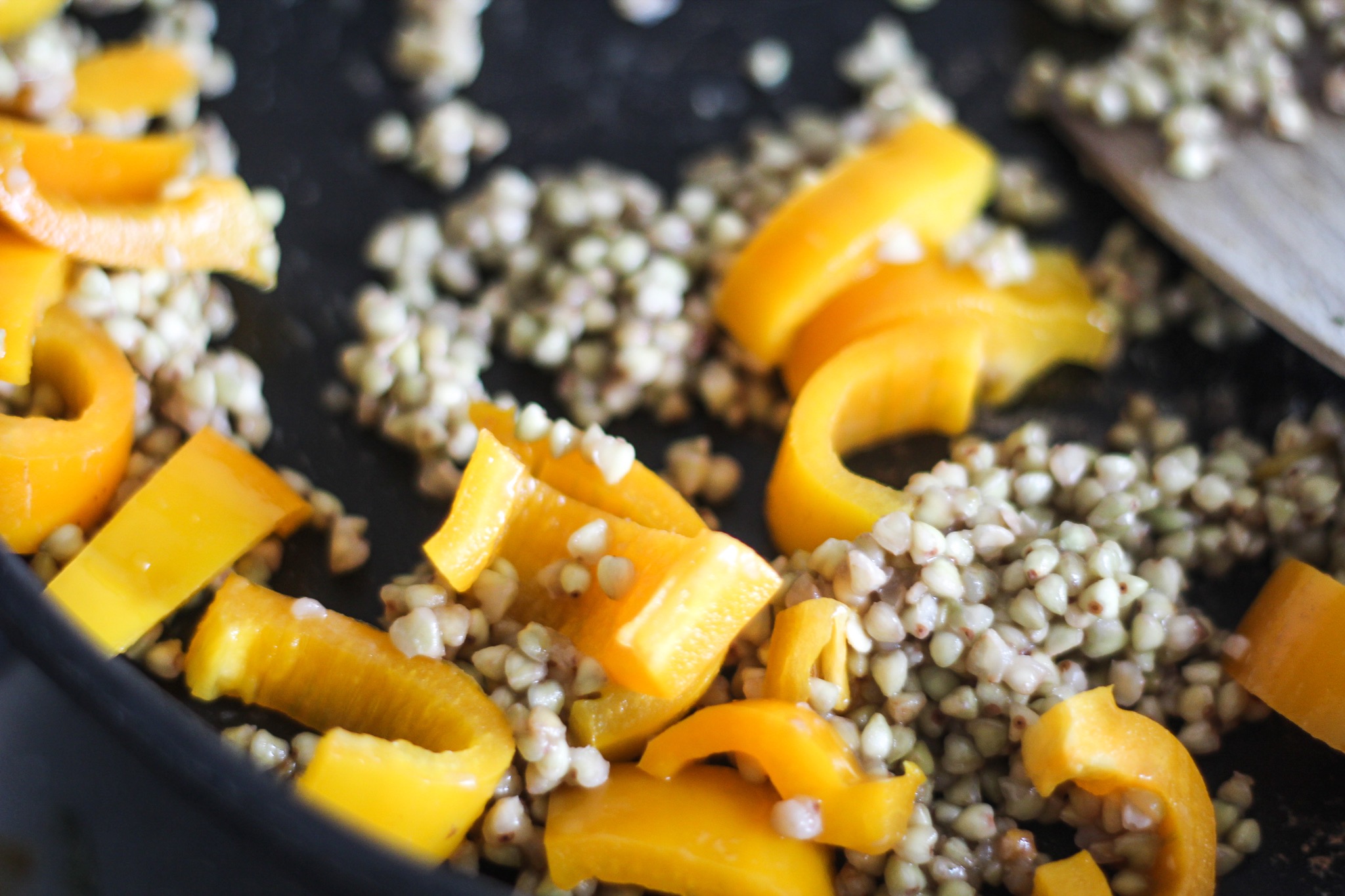 Gekookte boekweit dat ik daarna even bak met wat paprika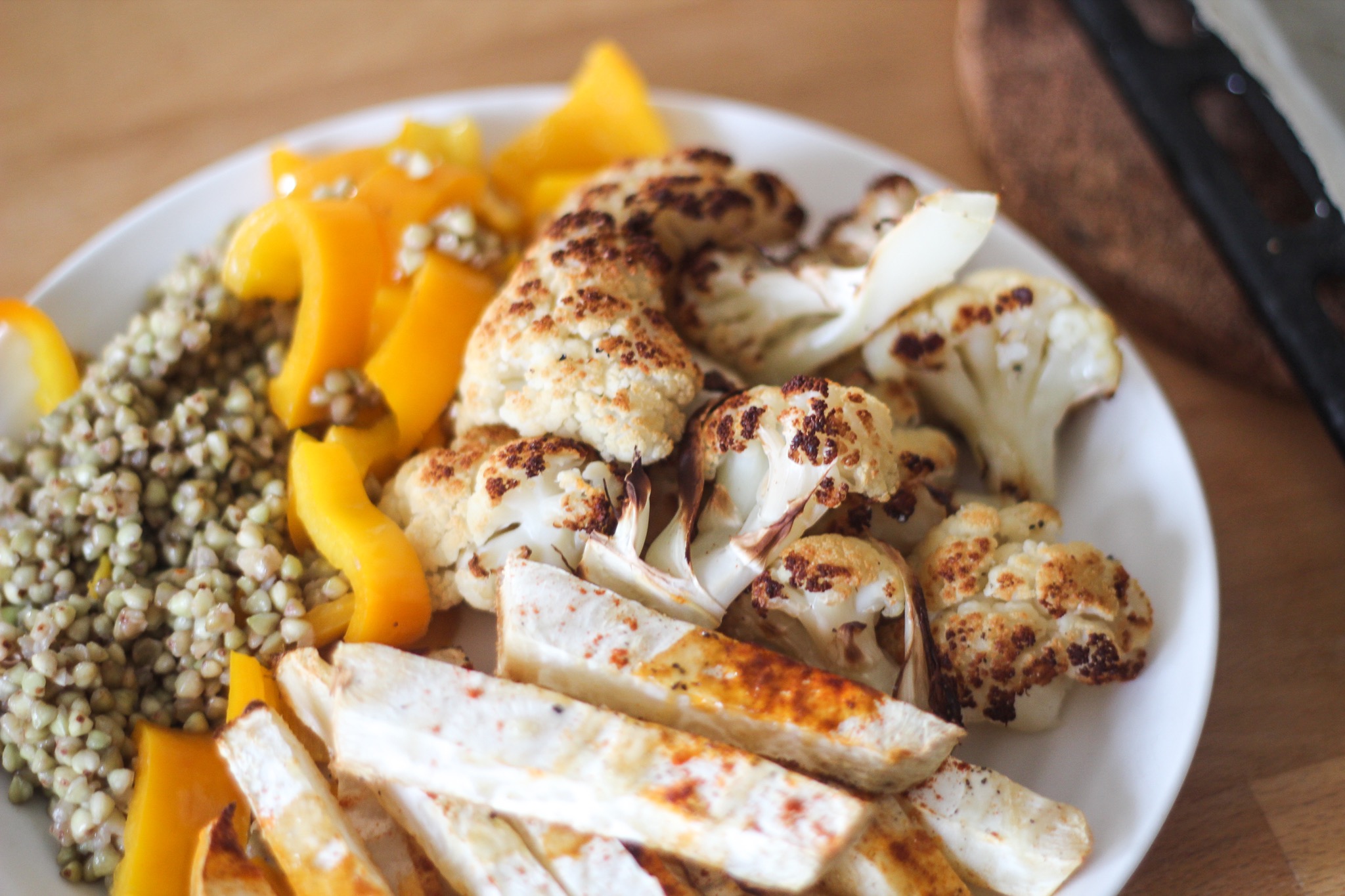 Een vol bord met heerlijks!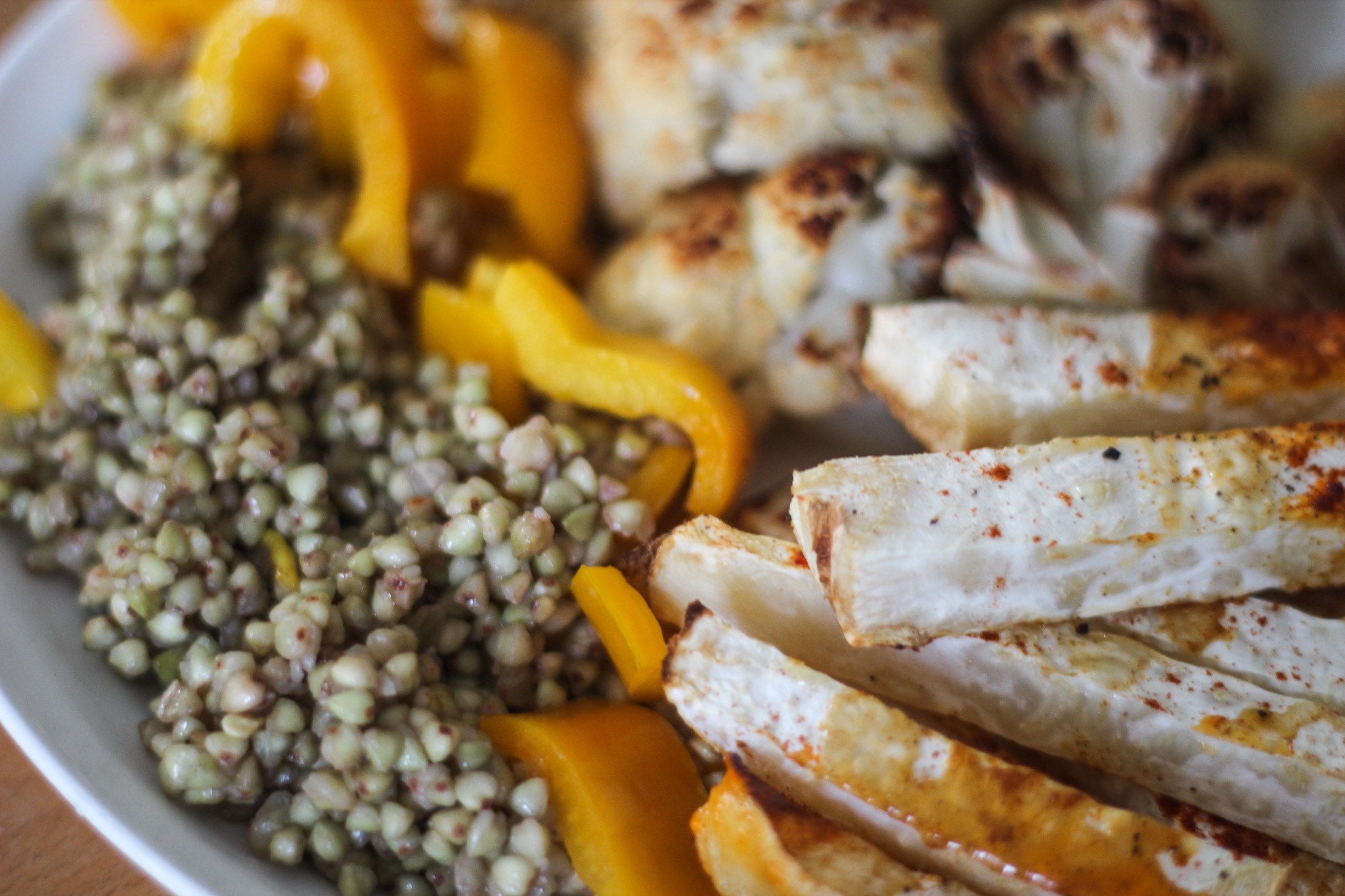 Dit is nou zo'n gezonde maaltijd waar ik ENORM van geniet.
Aardbeien yoghurt (van Activia) met een beetje granola.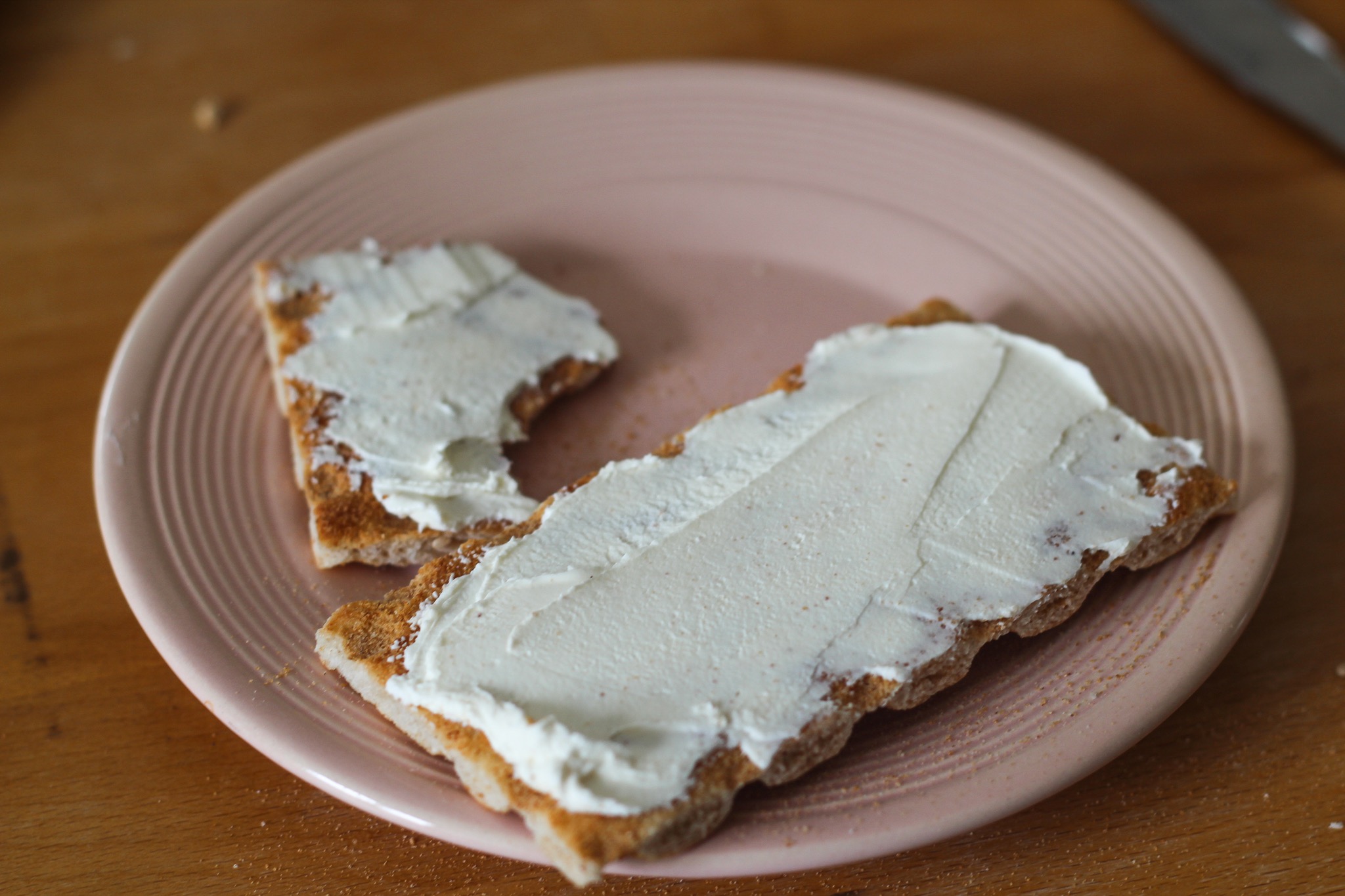 Twee crackers met zuivelspread. Ik had er al één bijna op voordat ik me bedacht om nog een foto te maken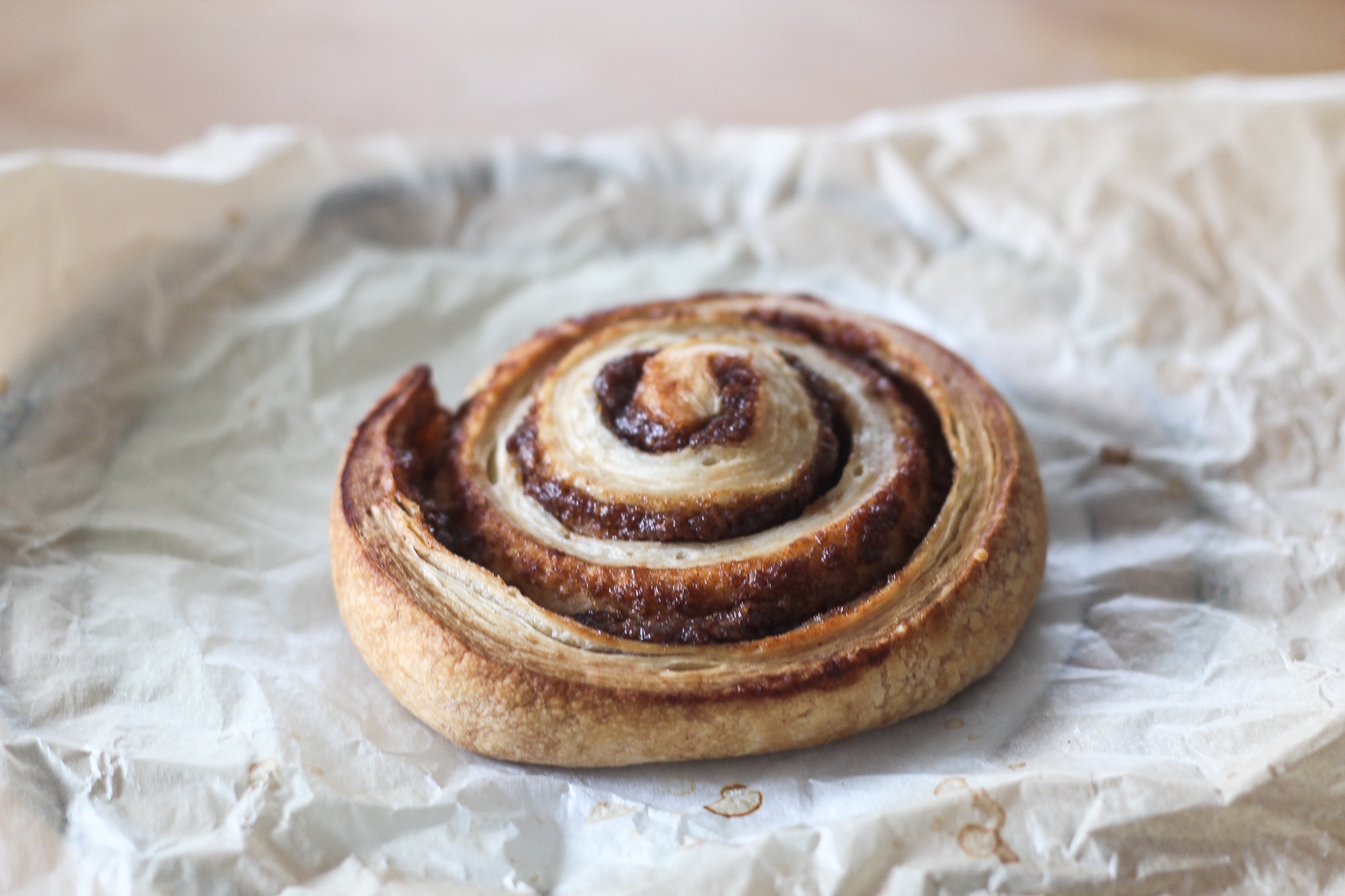 Ik heb stiekem nog steeds cinnamon rolls in de vriezer liggen van de Lidl – deze heb ik flink ingekocht toen het Scandinavische weken waren bij de Lidl (themaweek). En af en toe trakteer ik me er op één en het is ZO genieten!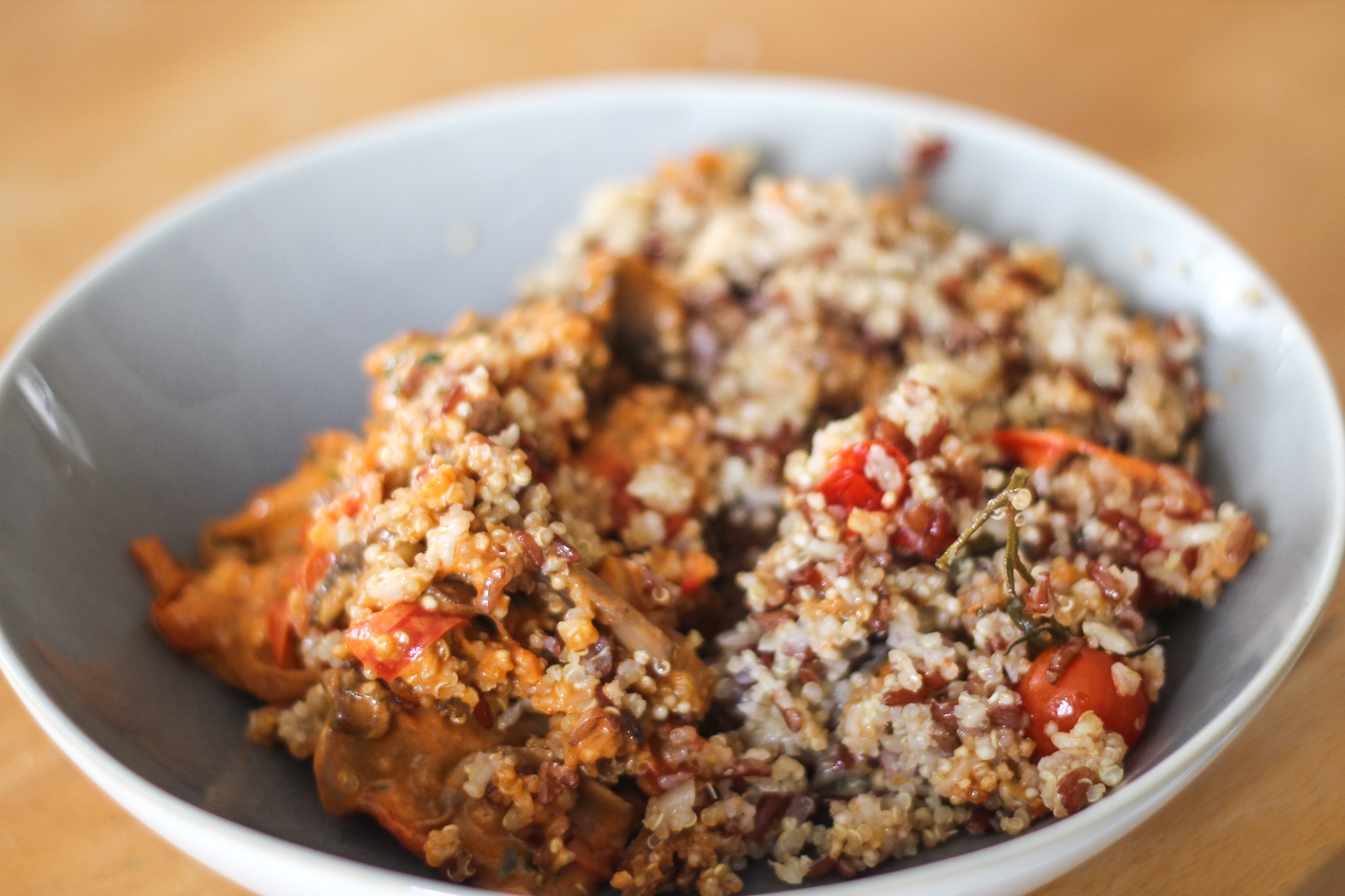 Een maaltijd van de Marqt (zat in de TooGoodToGo), een vegan portobello curry.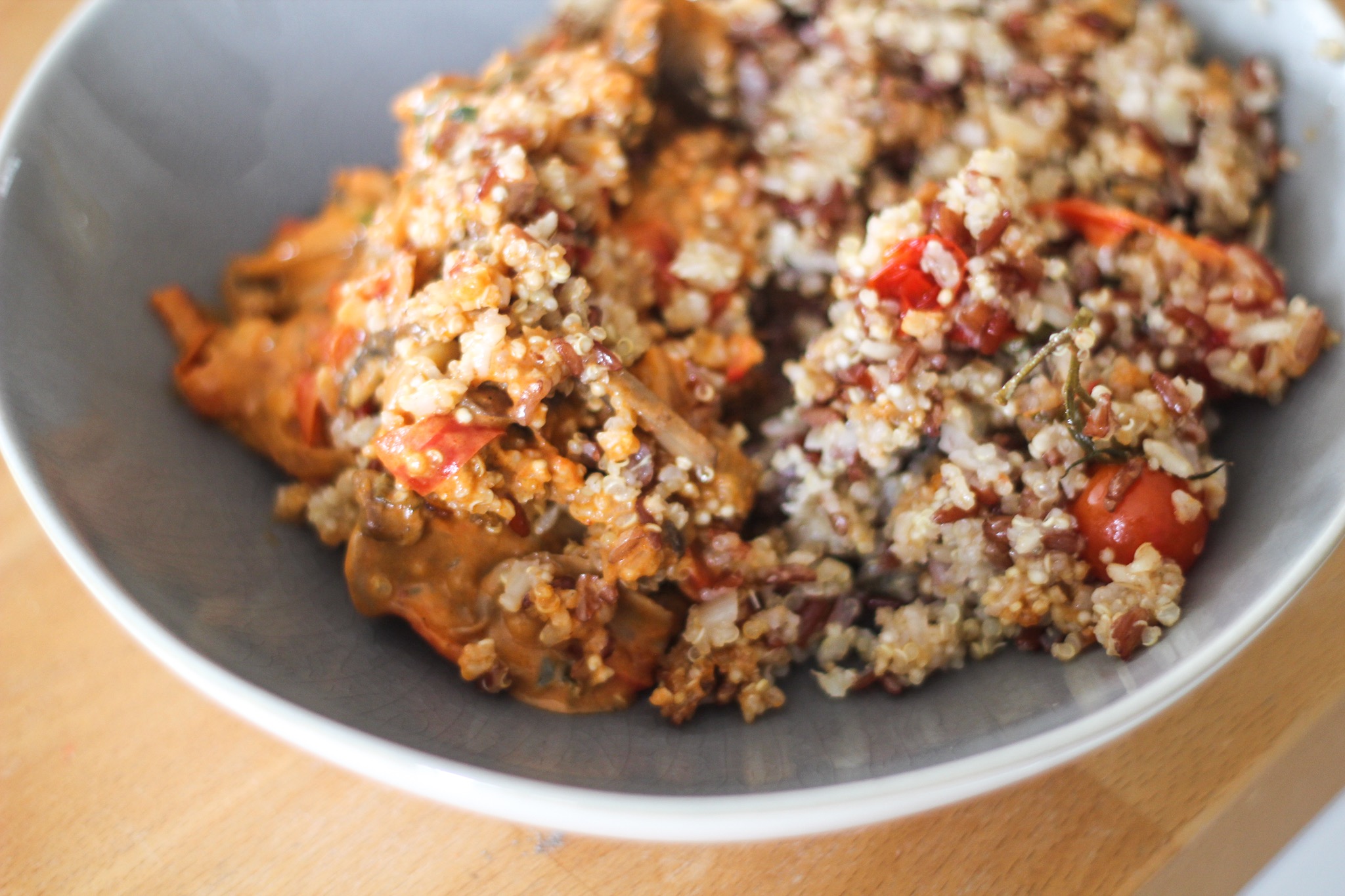 Ik vind alle maaltijden van de Marqt zó heerlijk en smaakvol.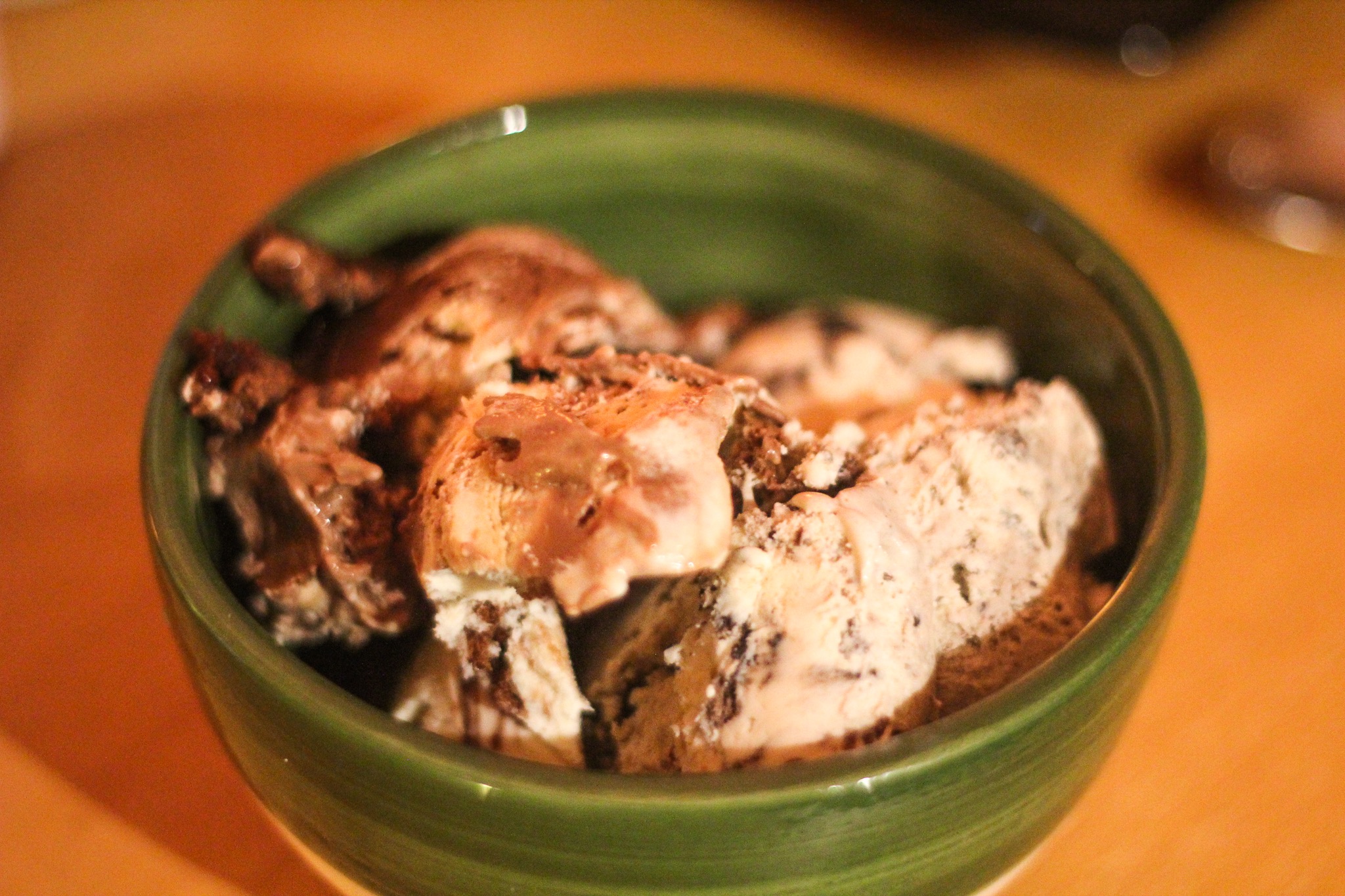 Ben&Jerry's avond!!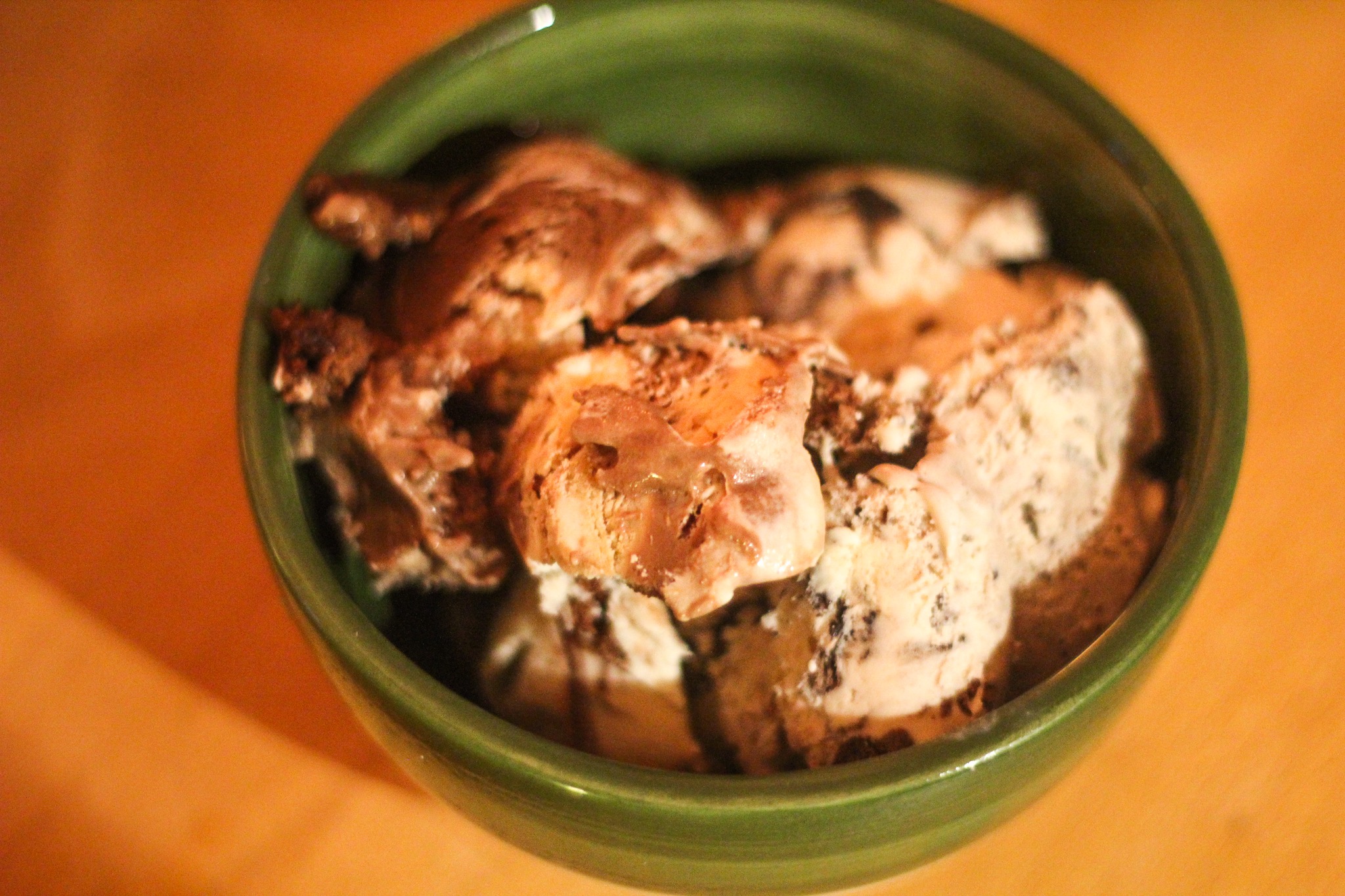 Dit is Half Baked, vind ik heerlijk!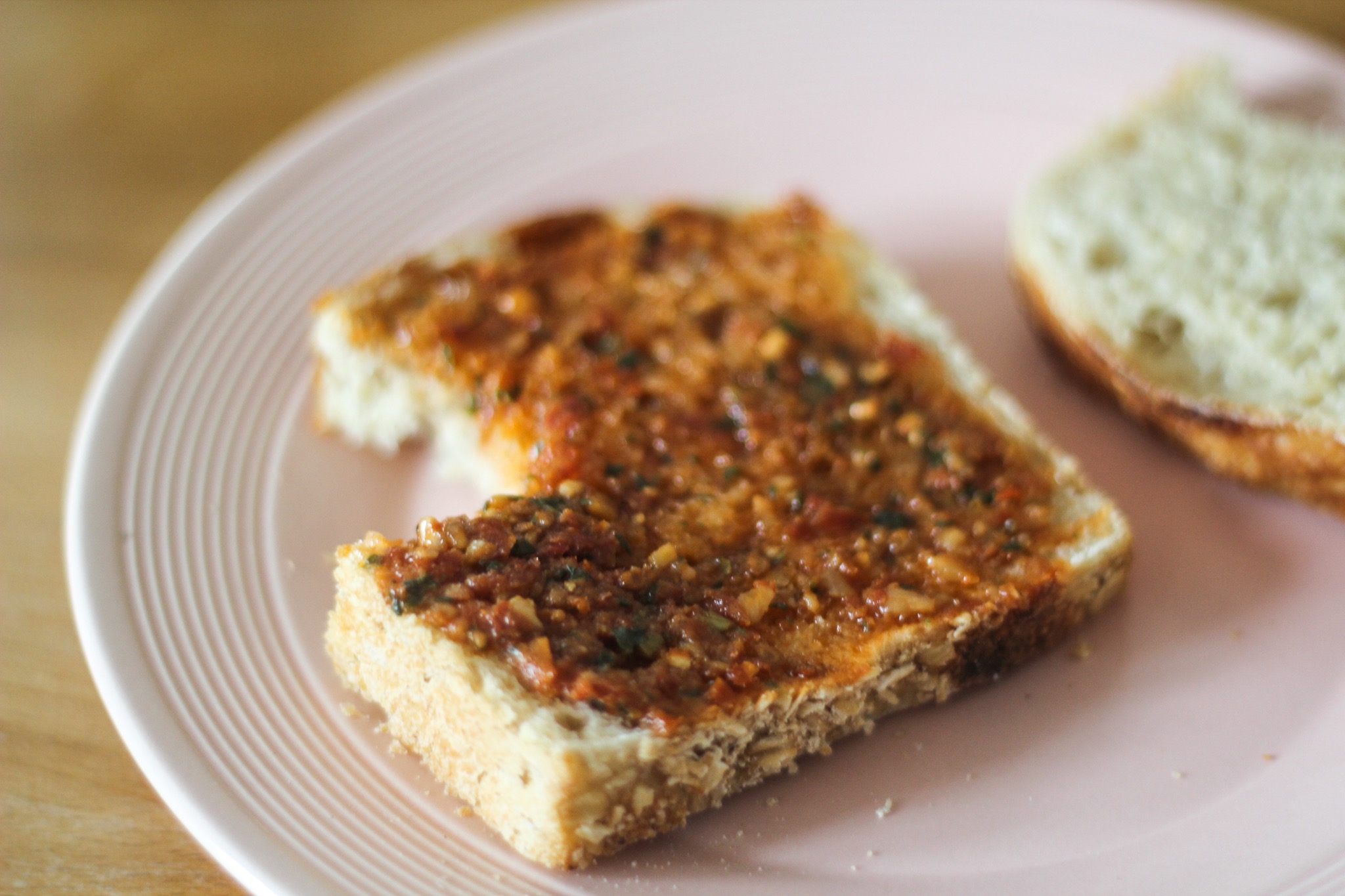 Haverbrood van SCRATCH café in Halfweg met rode pesto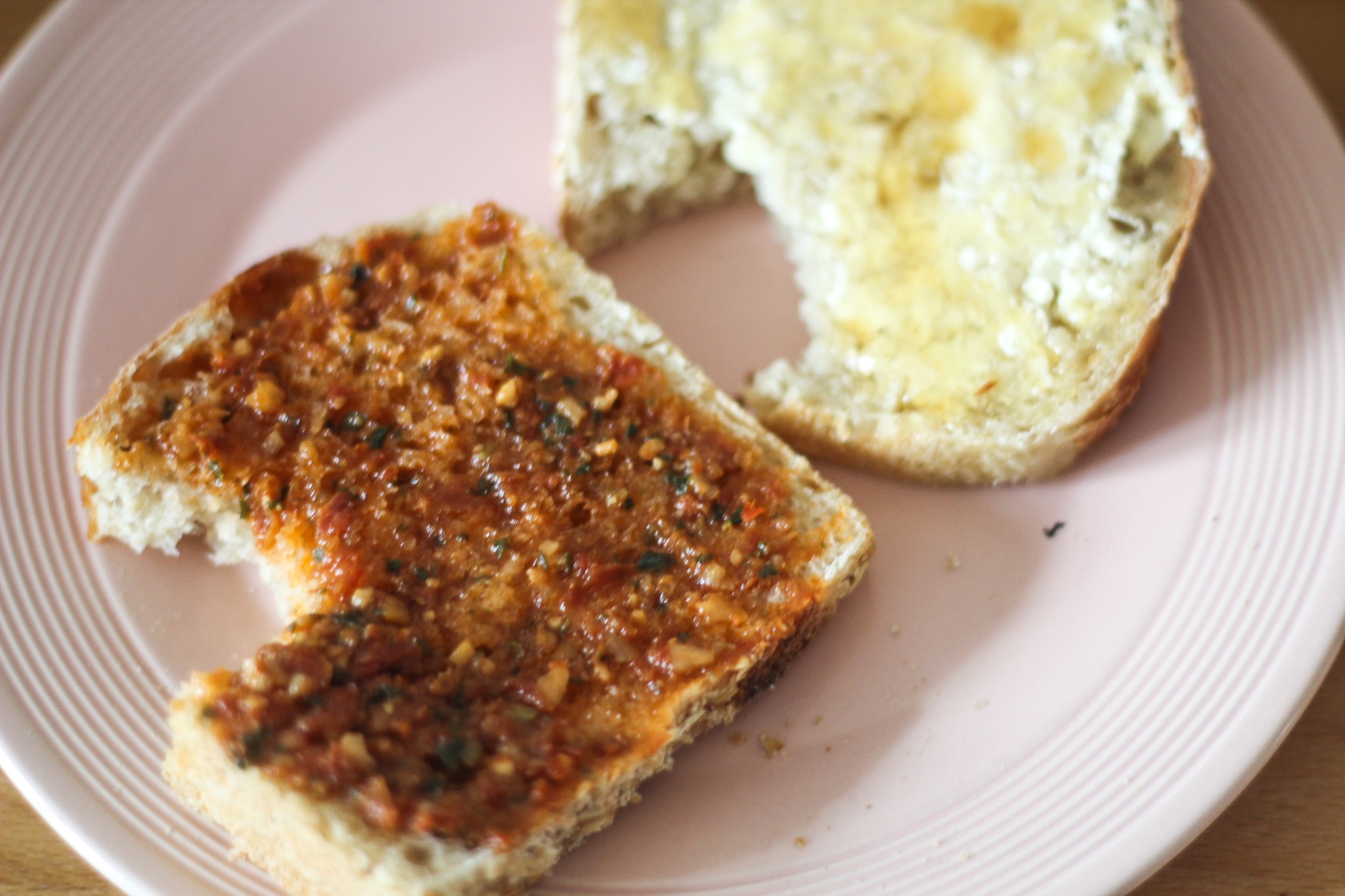 En een broodje met sojaboter en honing. Beetje gek om deze twee smaken te combineren, maar het was heerlijk. En ook hier zat ik alweer te happen voordat ik een foto maakte, haha.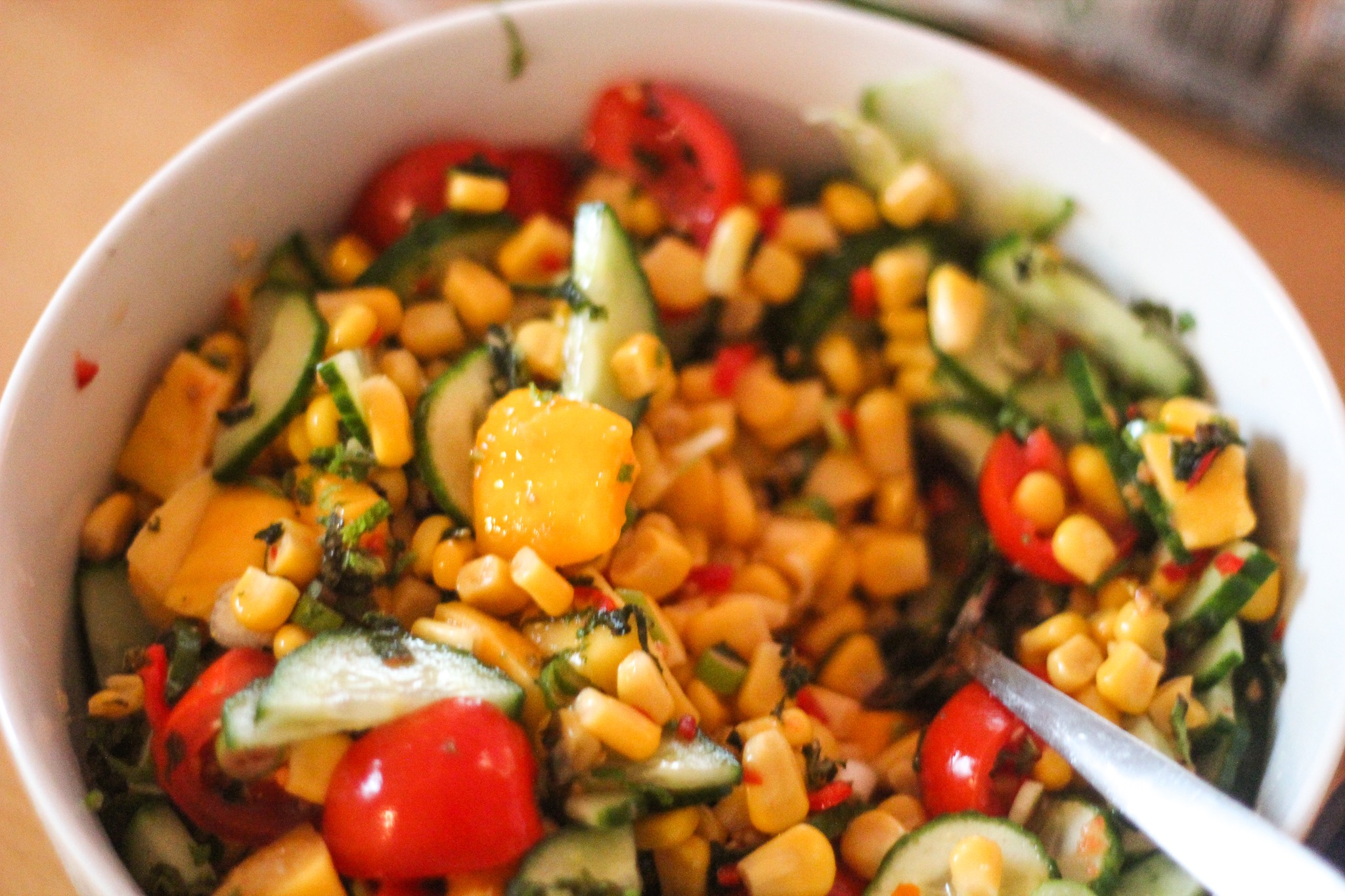 Salsa die Boy maakte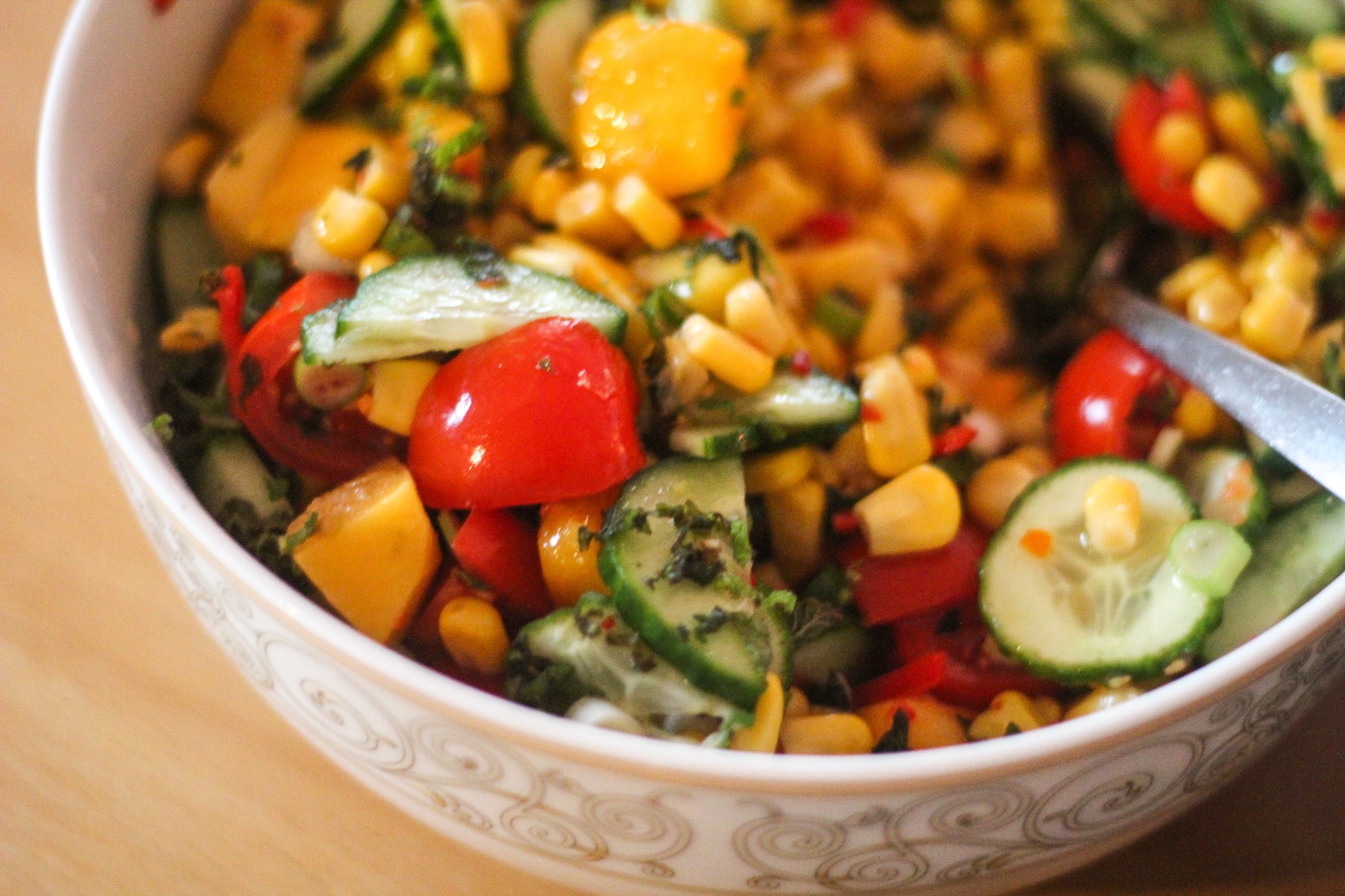 Voor een Mexicaanse maaltijd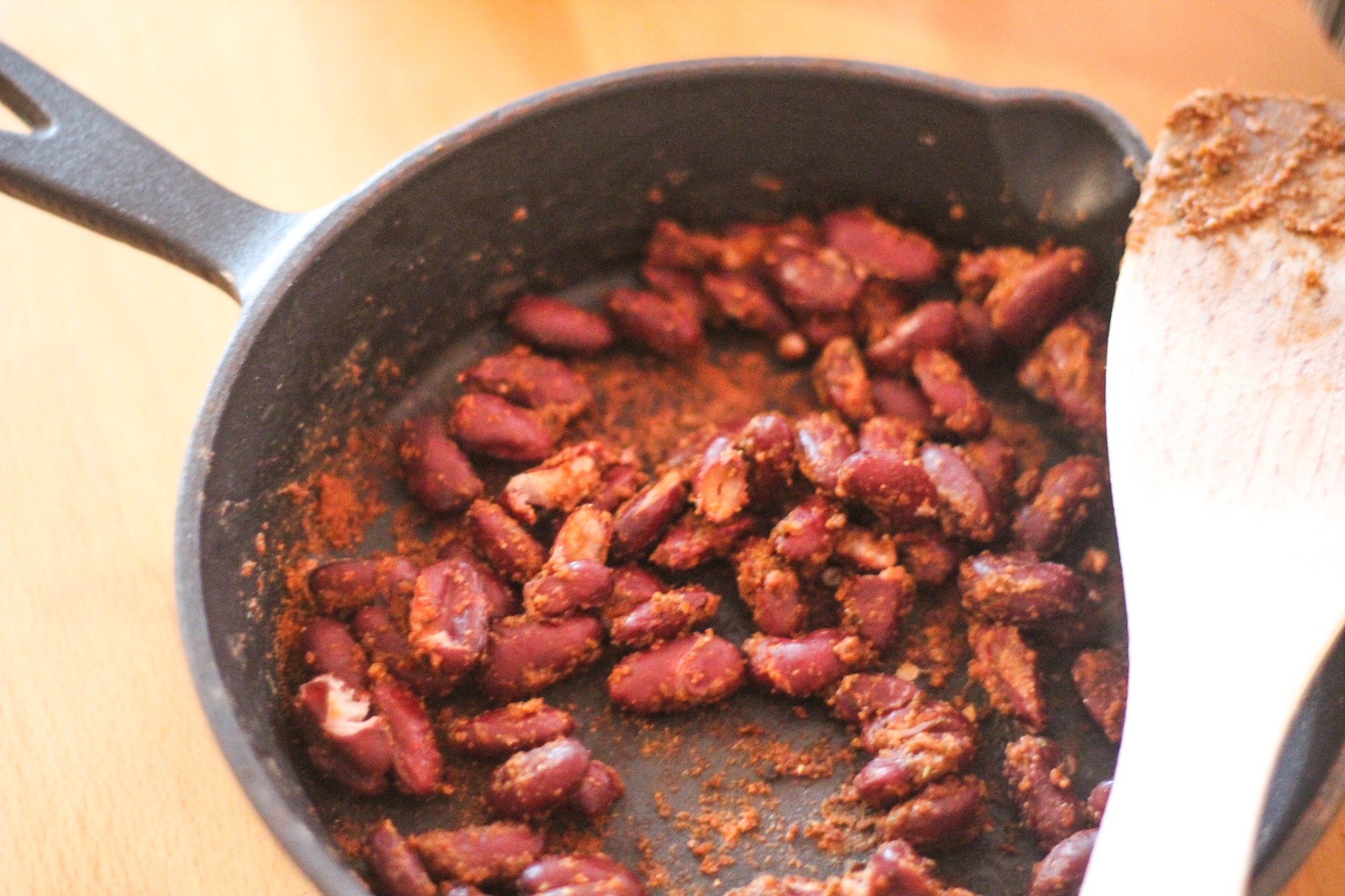 Kidney bonen voor mij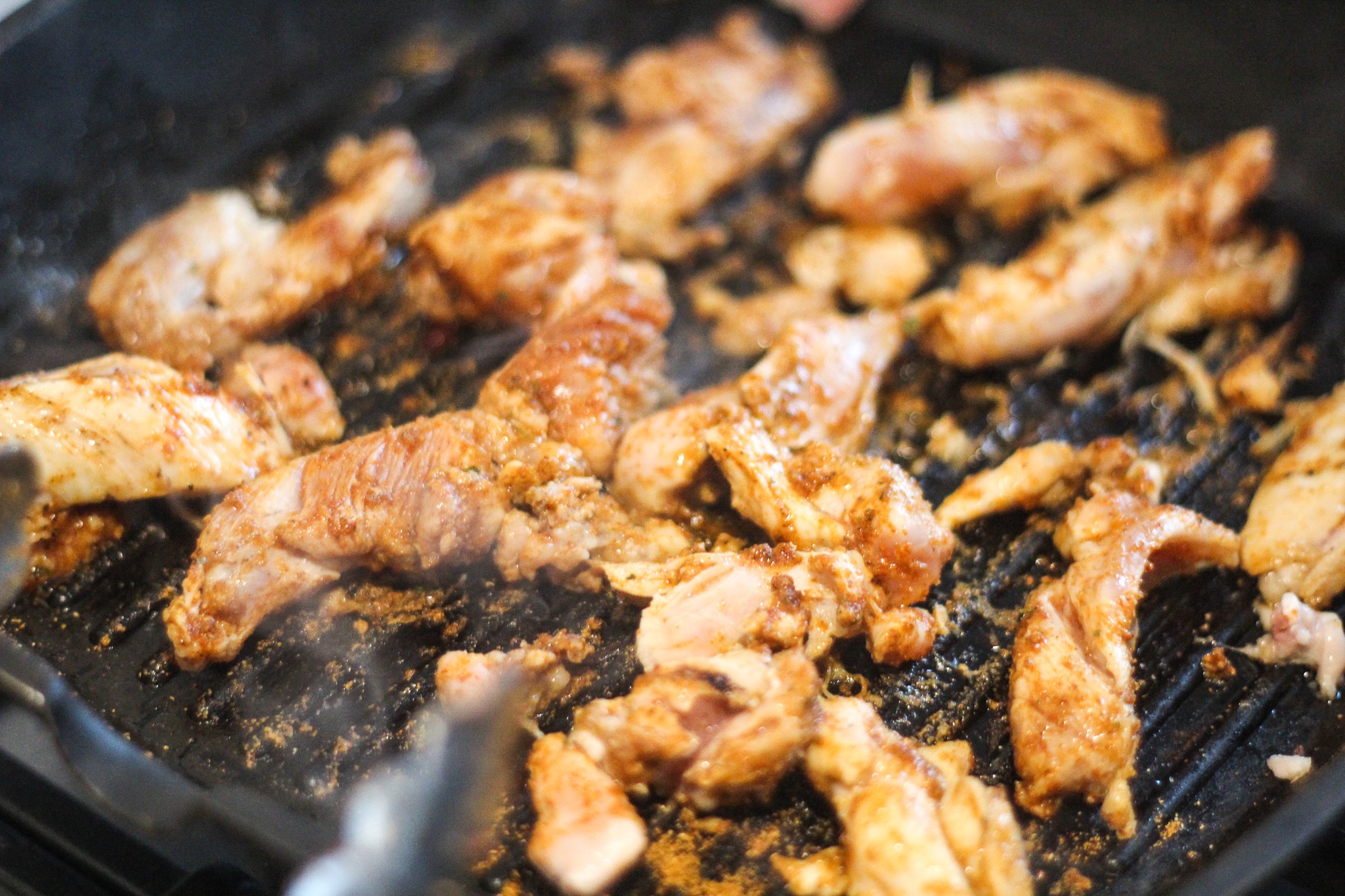 Kip voor Boy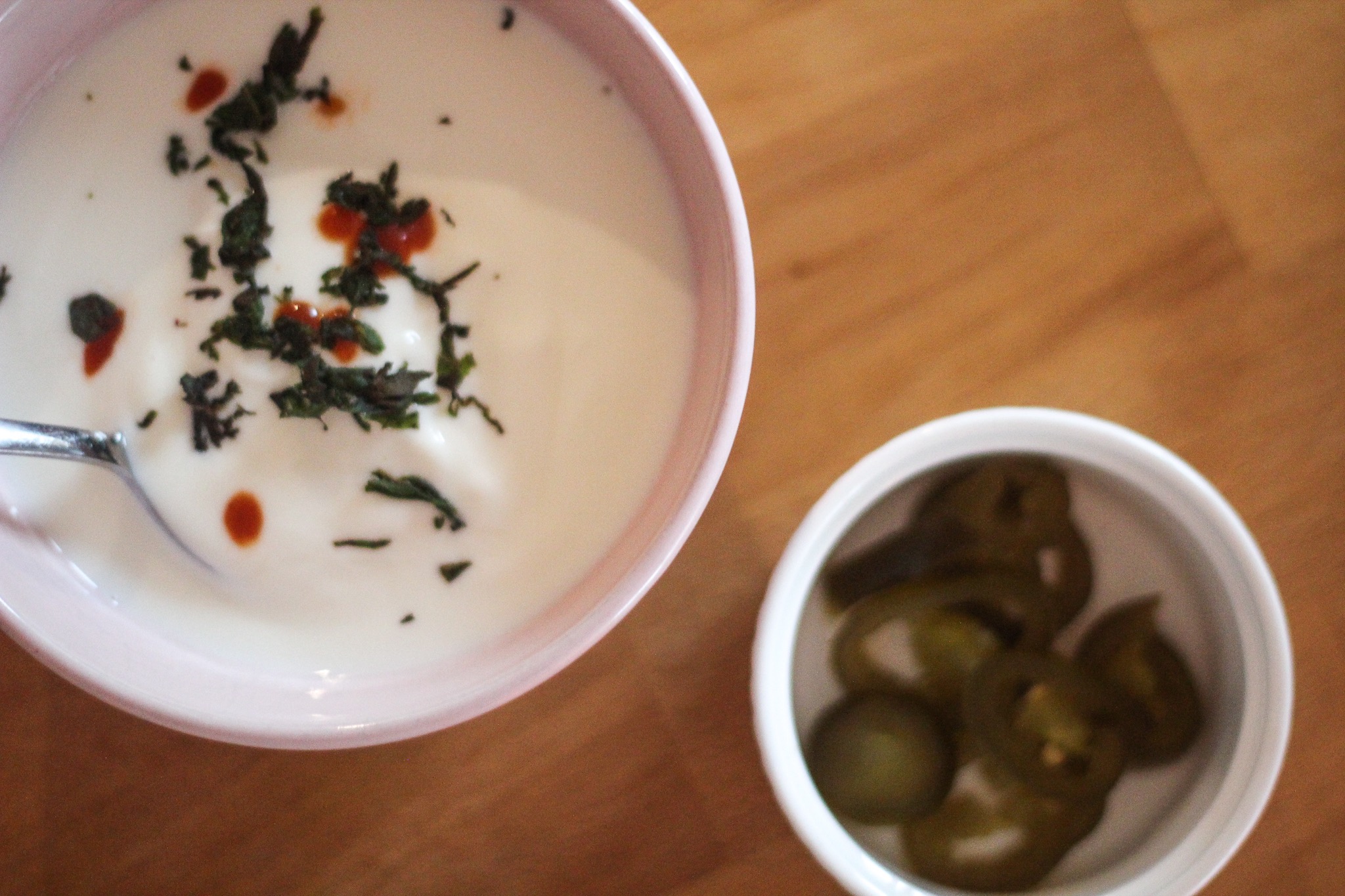 Yoghurt met een beetje Sriracha en munt + jalapeño's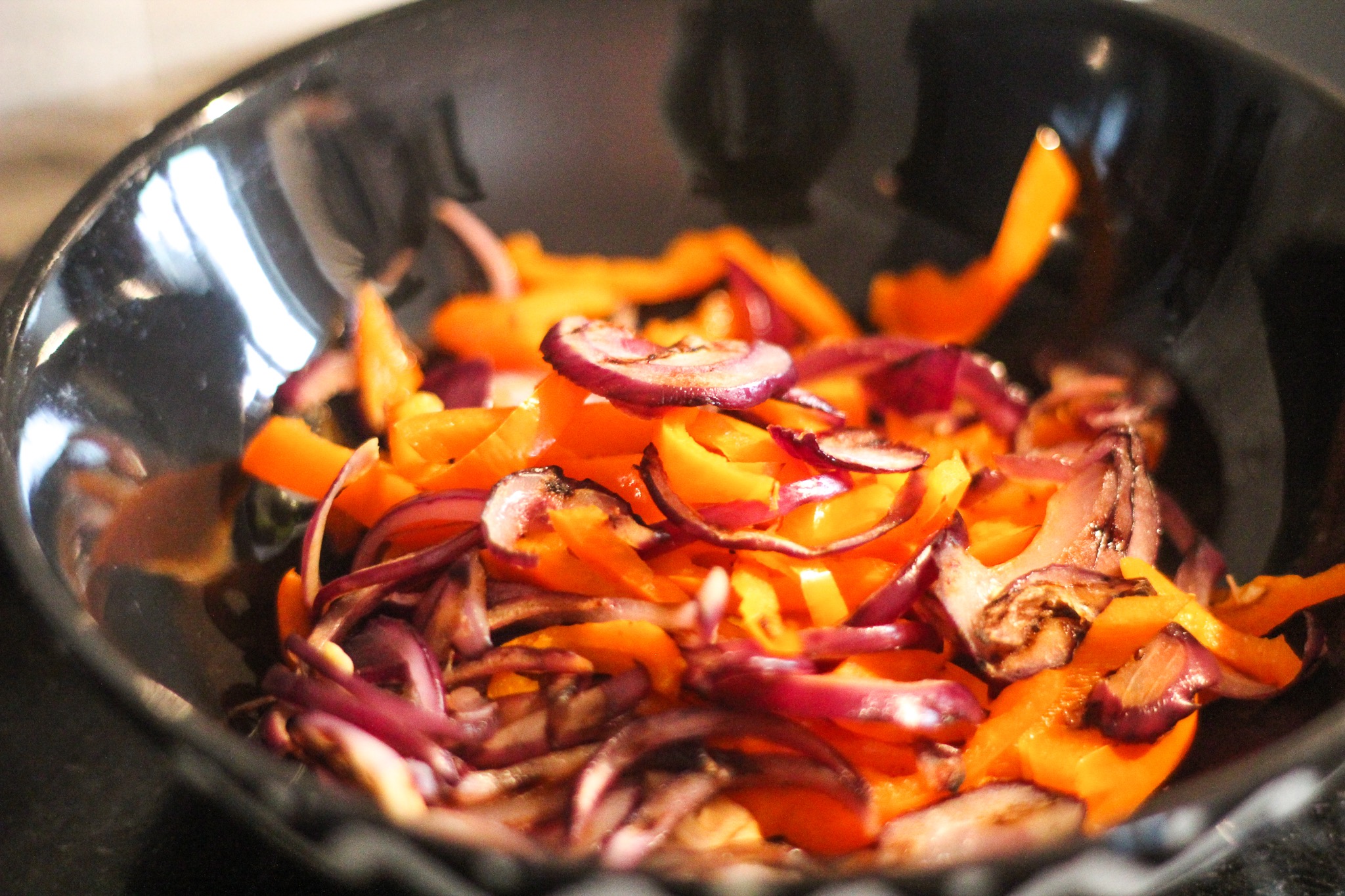 Rode ui en paprika gebakken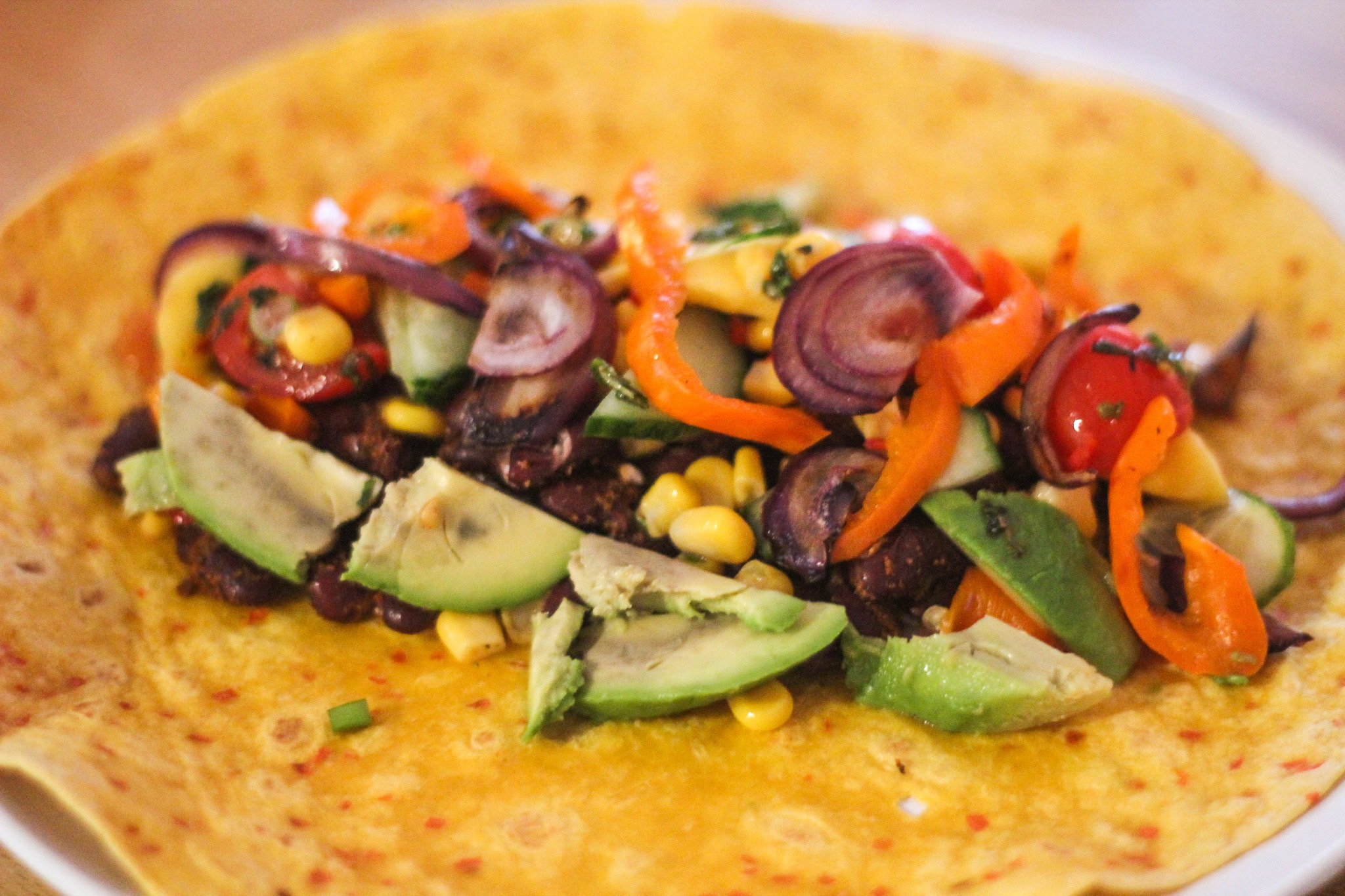 Mijn wrap, heerlijk gevuld met avocado, kidney bonen en alle andere ingrediënten die je net zag.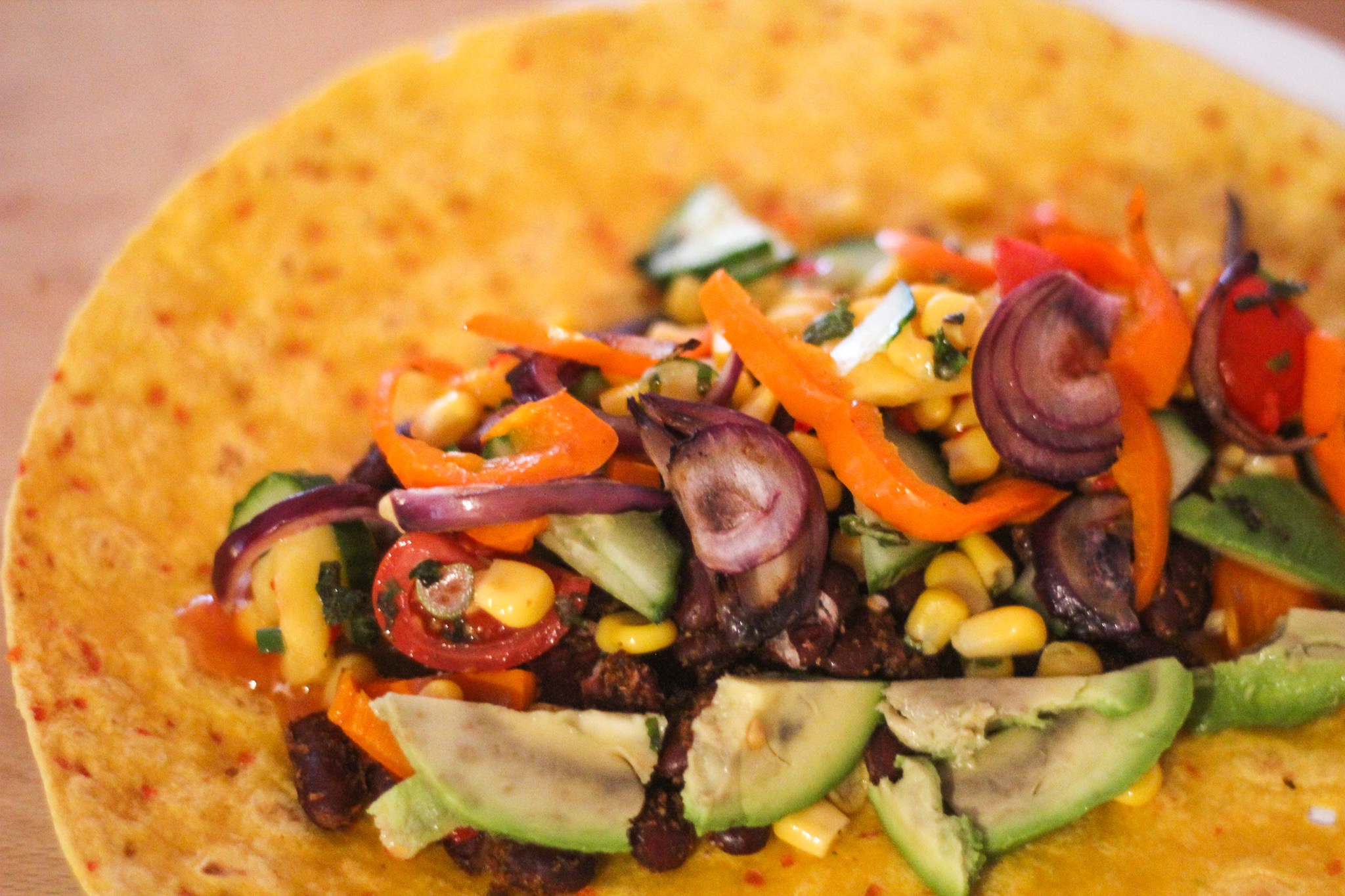 Boy had een wortel-wrap gekocht voor mij om te proberen. Was lekker, maar niet super boeiend eerlijk gezegd!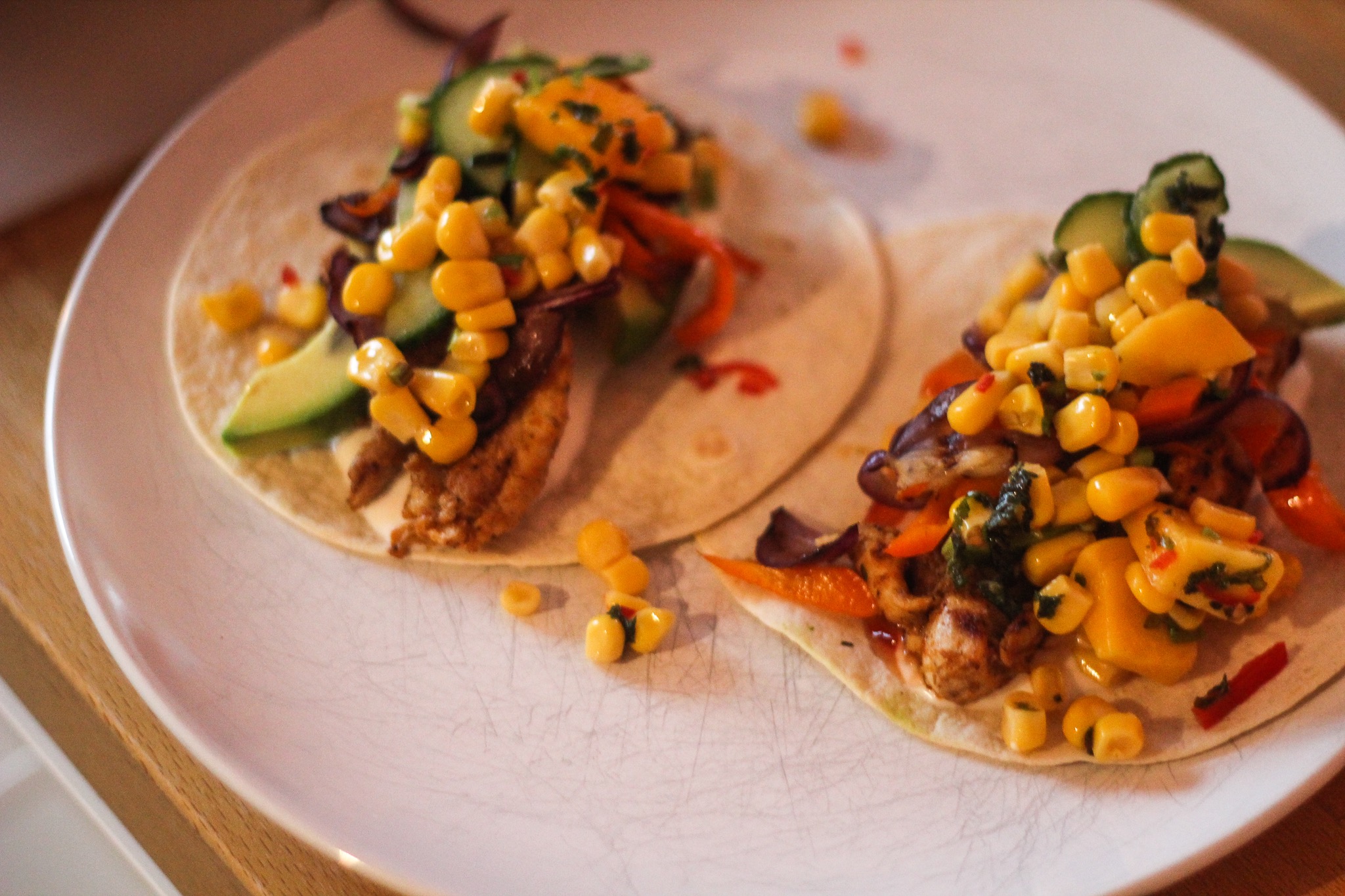 Boy ging voor de kleine tarwe-taco's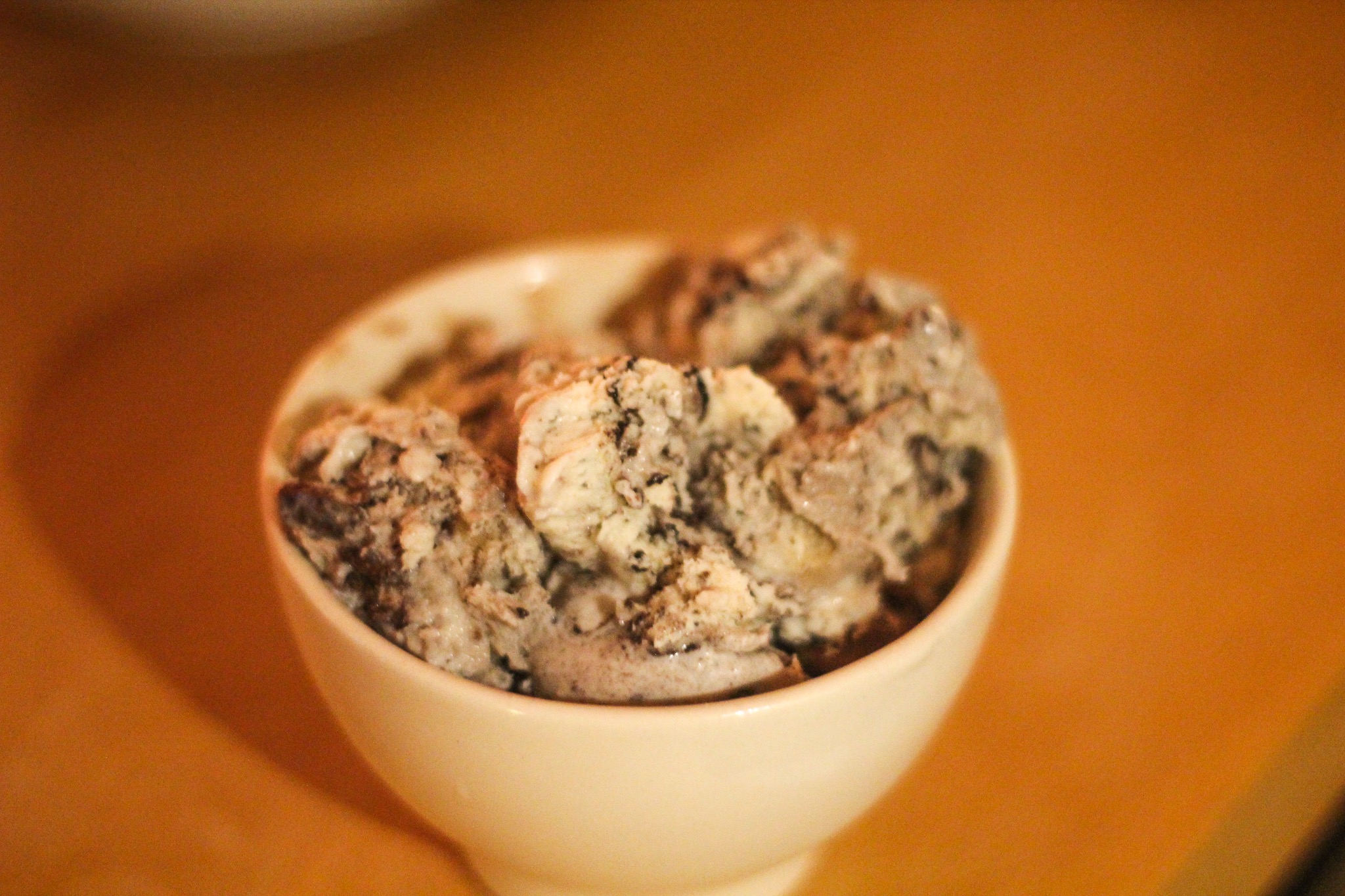 Ben&Jerry's als toetje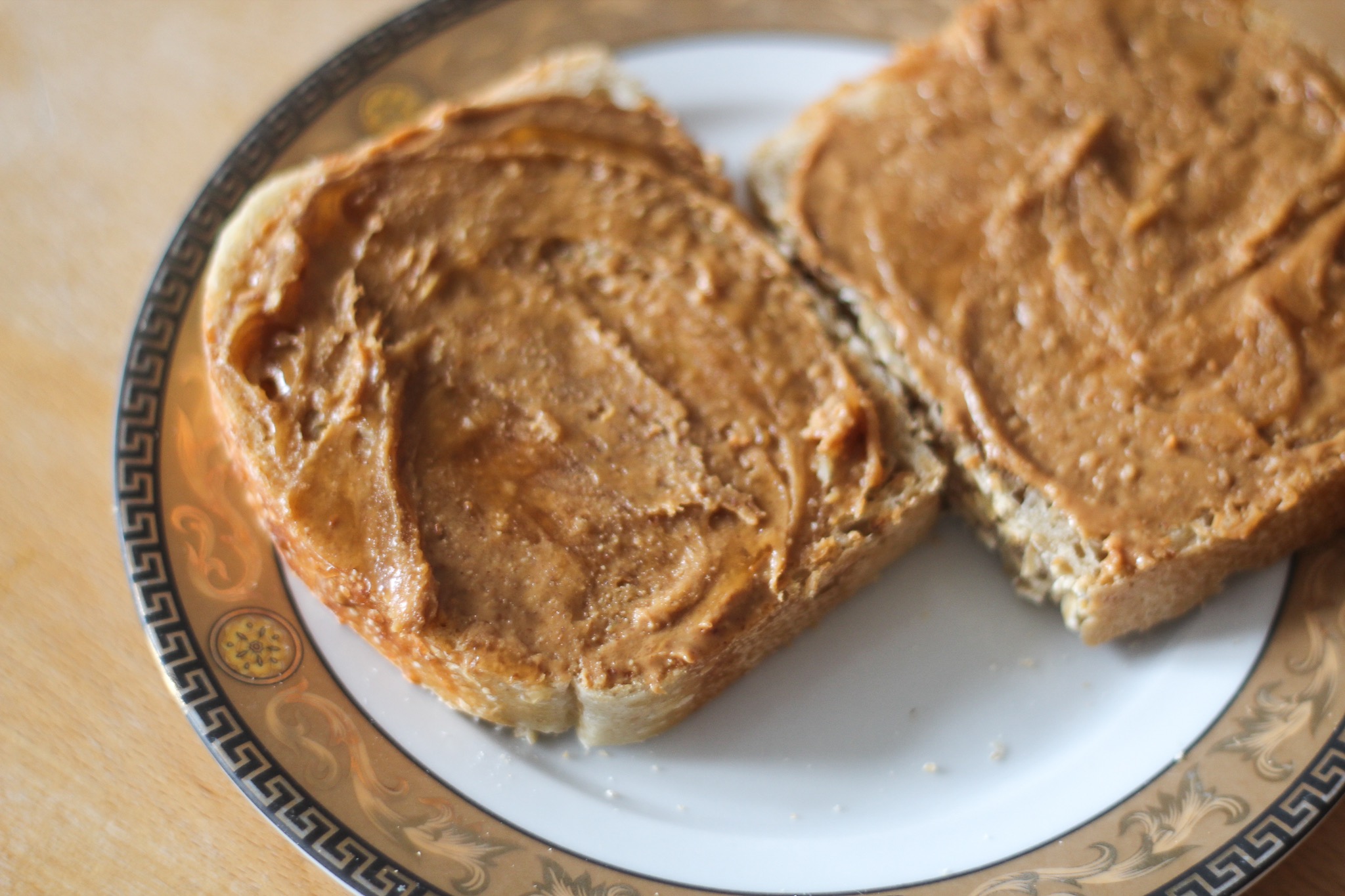 Twee broodjes met pindakaas en honing voor Boy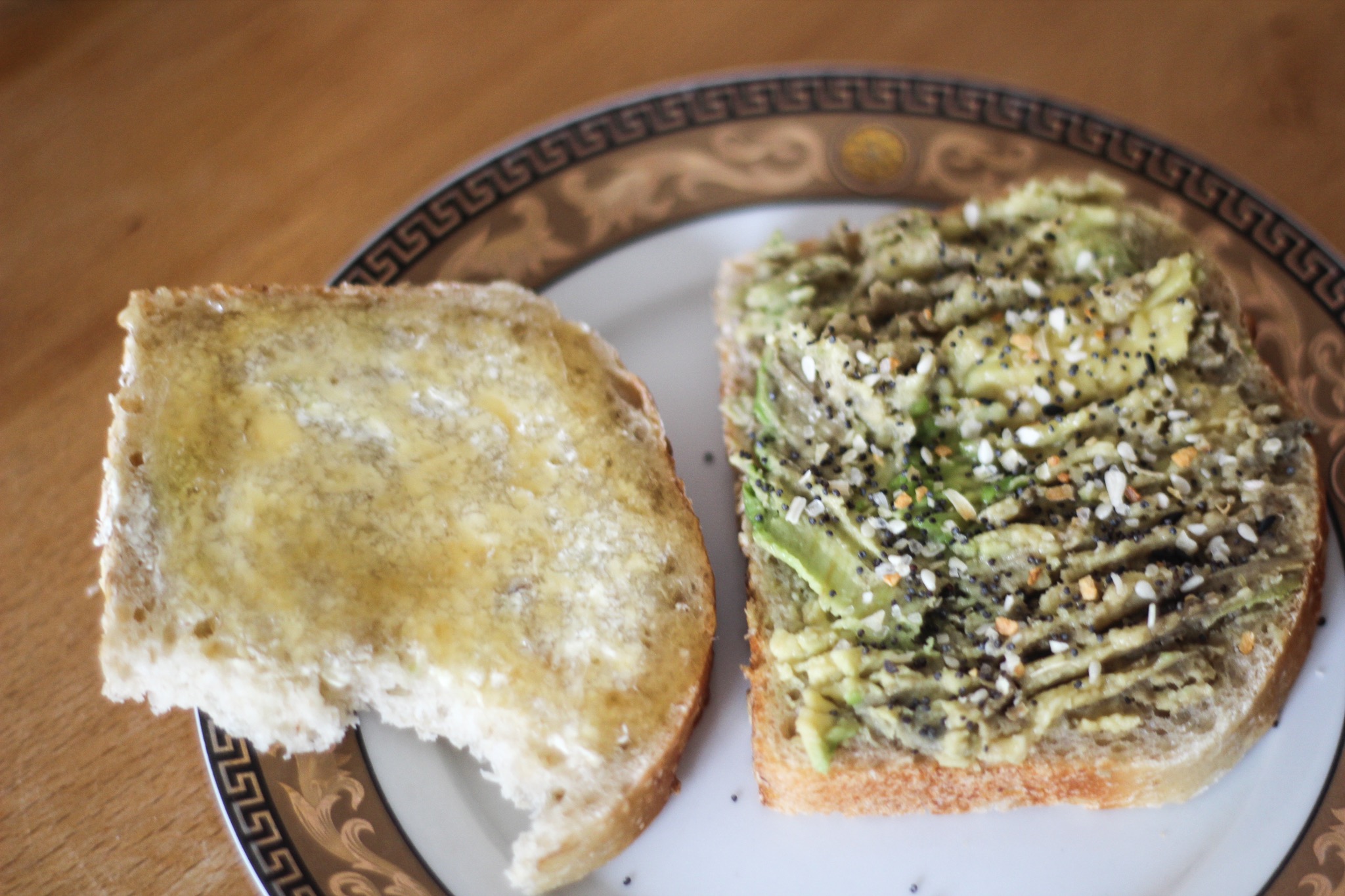 Voor mij met sojaboter en honing en één met avocado met "everything but the bagel" kruiden. Ook weer zo gek dat ik zoet met hartig combineer, blijkbaar zat ik in zo'n fase 😉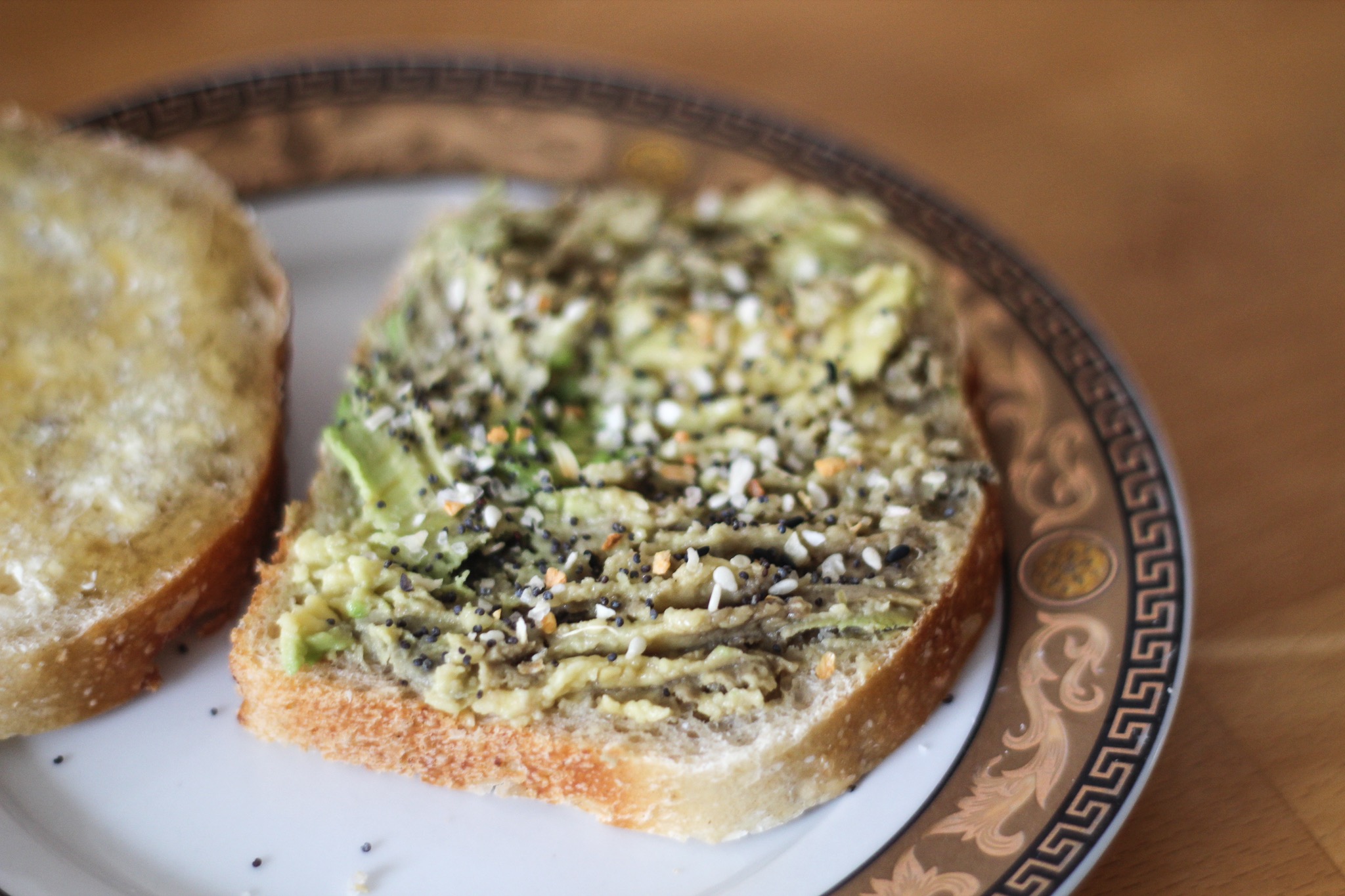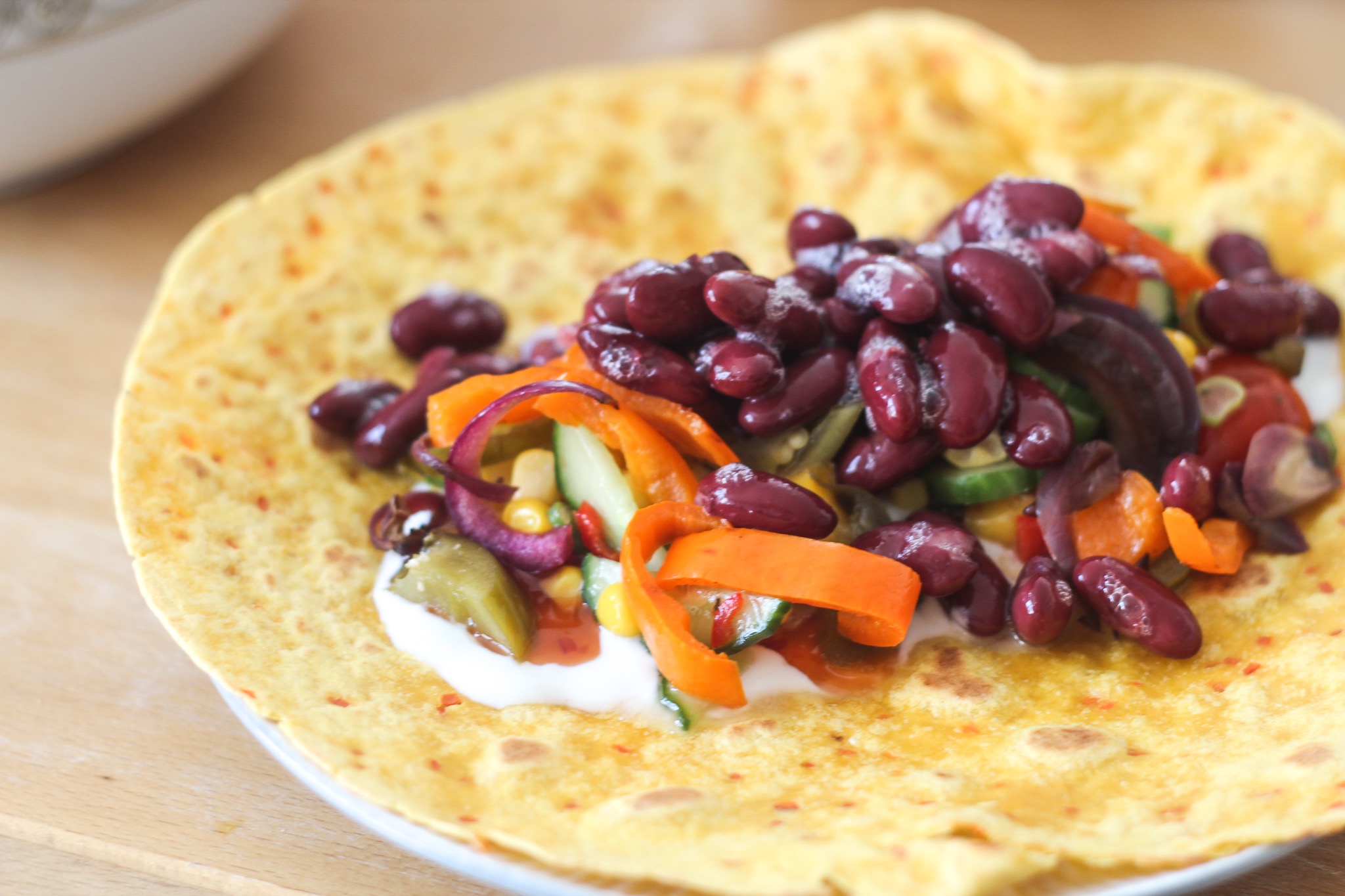 De restjes van de vorige avond opmaken met een nieuwe wrap; zo heerlijk!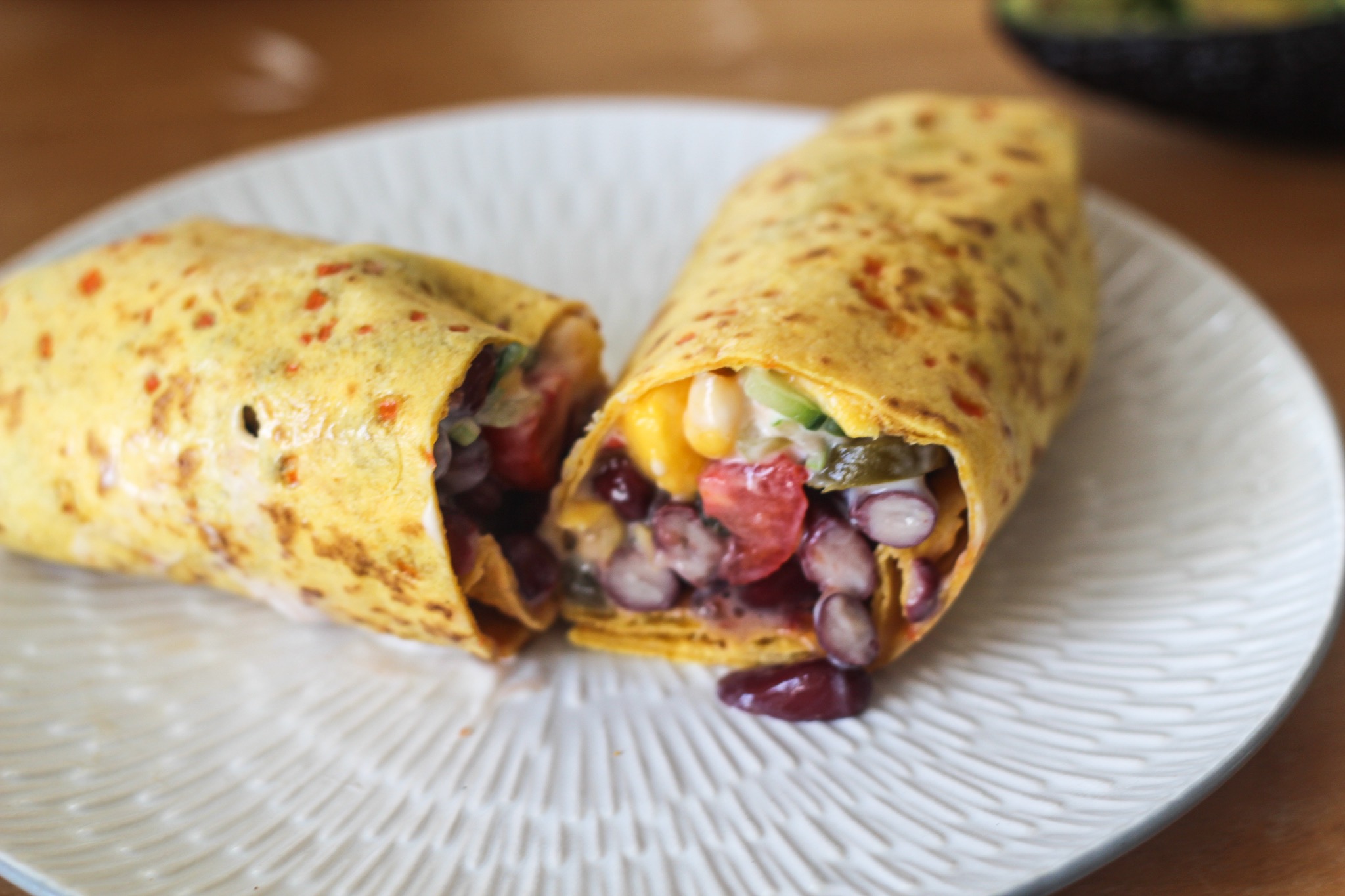 Hmm 🙂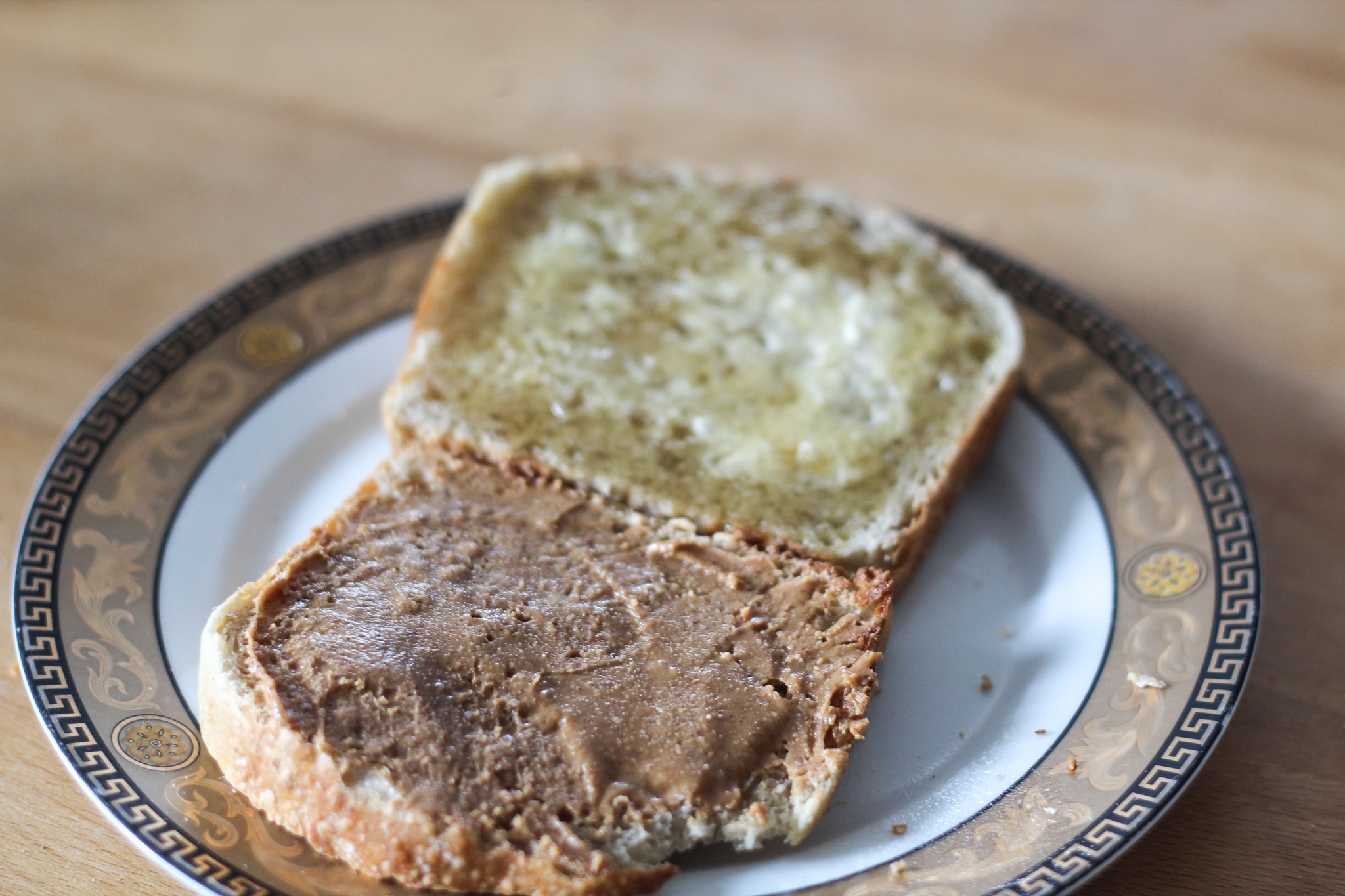 Er werd lekker brood gegeten zoals je ziet! Hier met pindakaas en de andere met soja-boter en honing.
Over soja-boter: ik noem het nu wel zo – maar het is de halvarine van Alpro Soja. Dit is nog een probeersel, de ingrediënten zijn niet ge-wel-dig, dus nog niet helemaal "Teni-proof"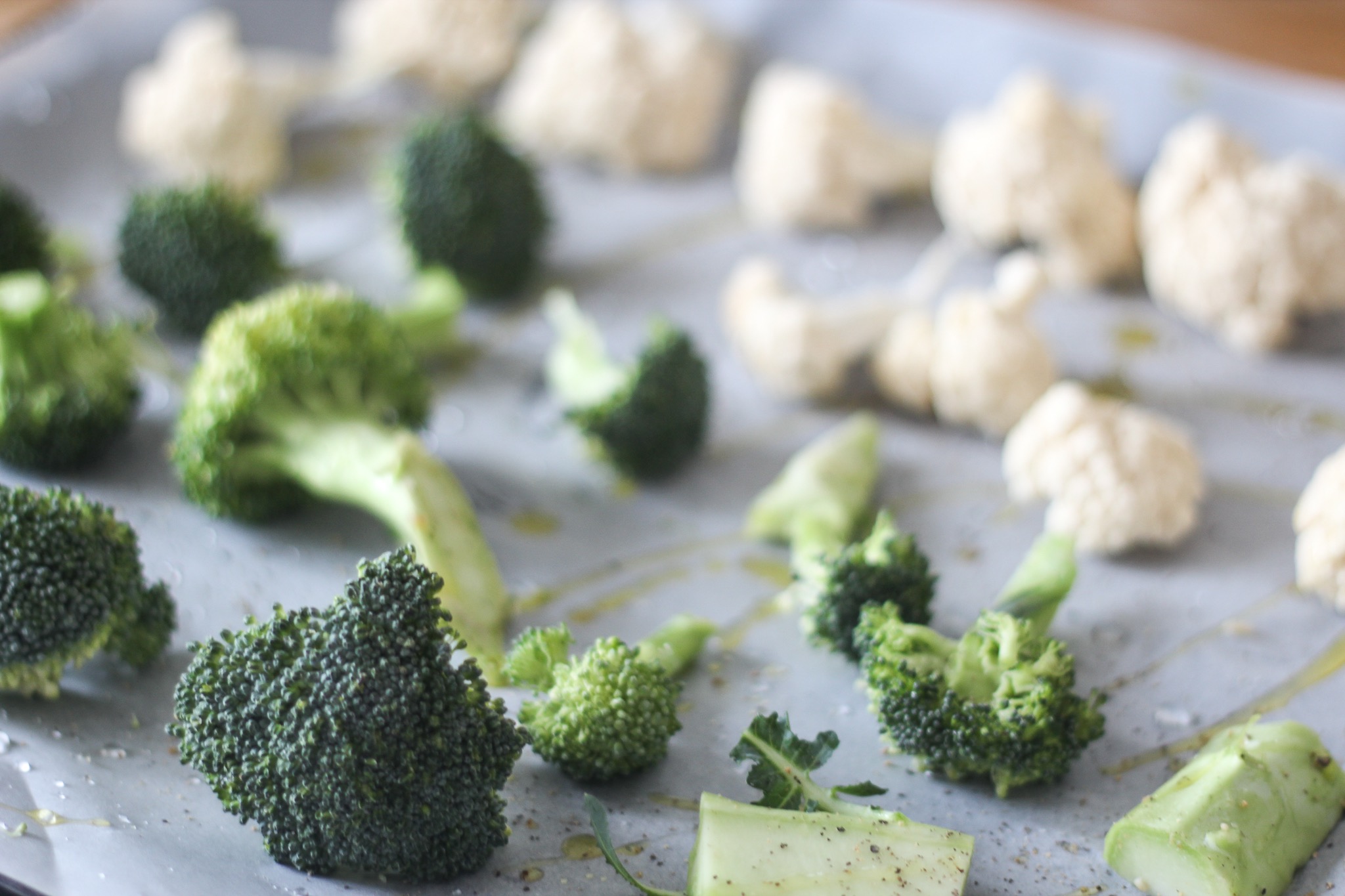 Bloemkool en broccoli met olijfolie, peper en zout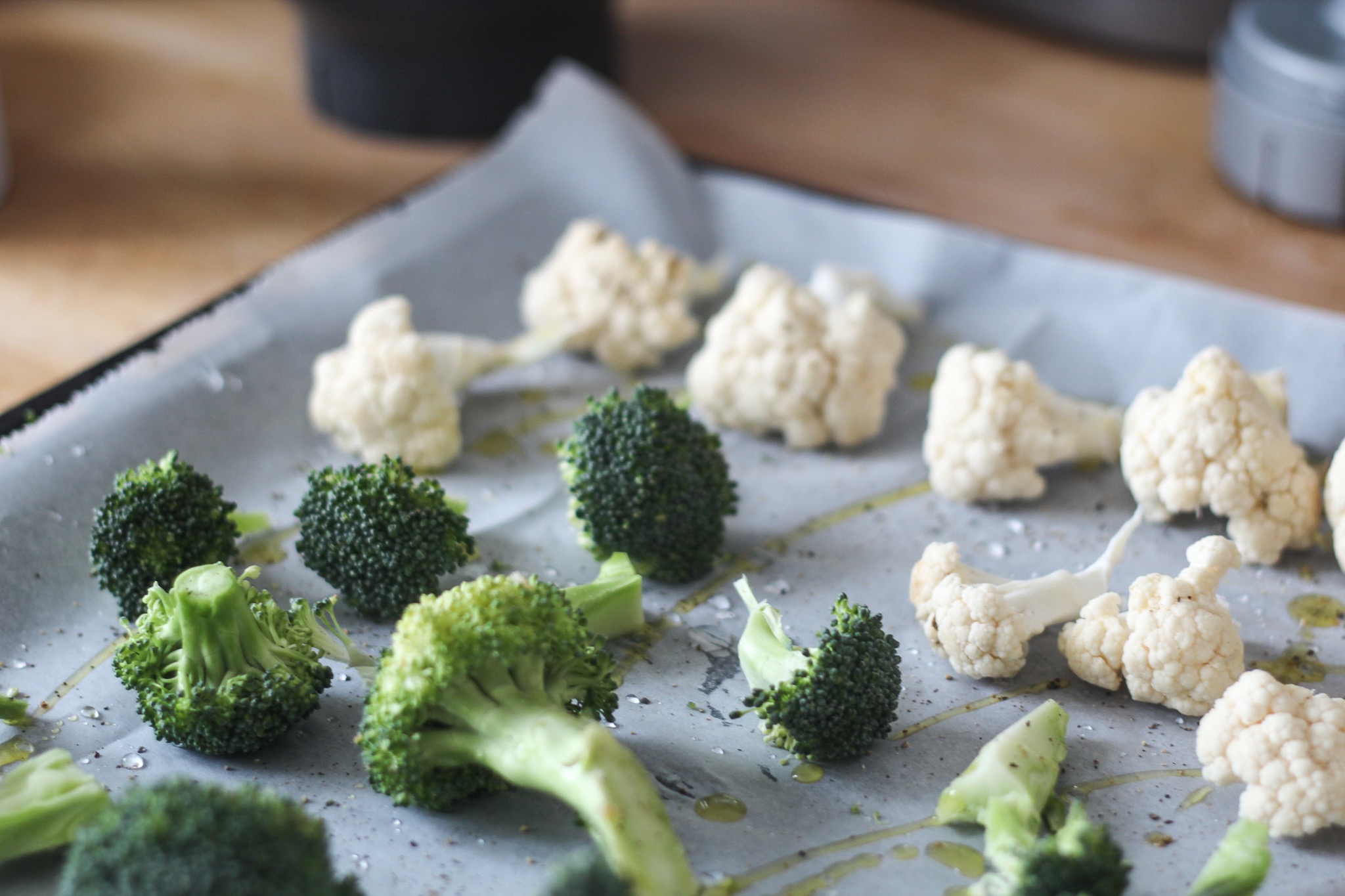 Dit gaat de oven in voor zo'n 25-30 minuten op 200 graden Celsius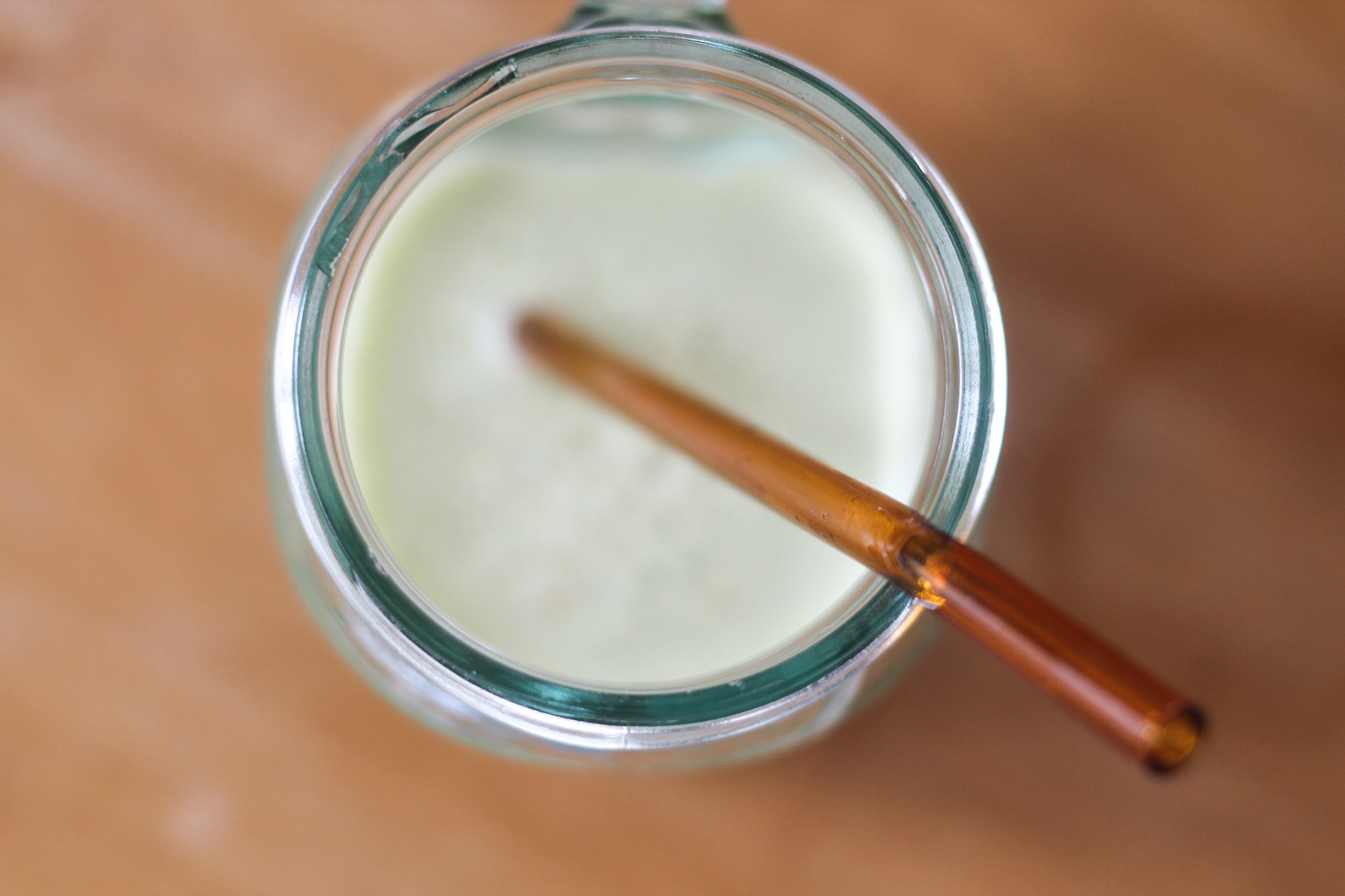 Gember en selderij uit de juicer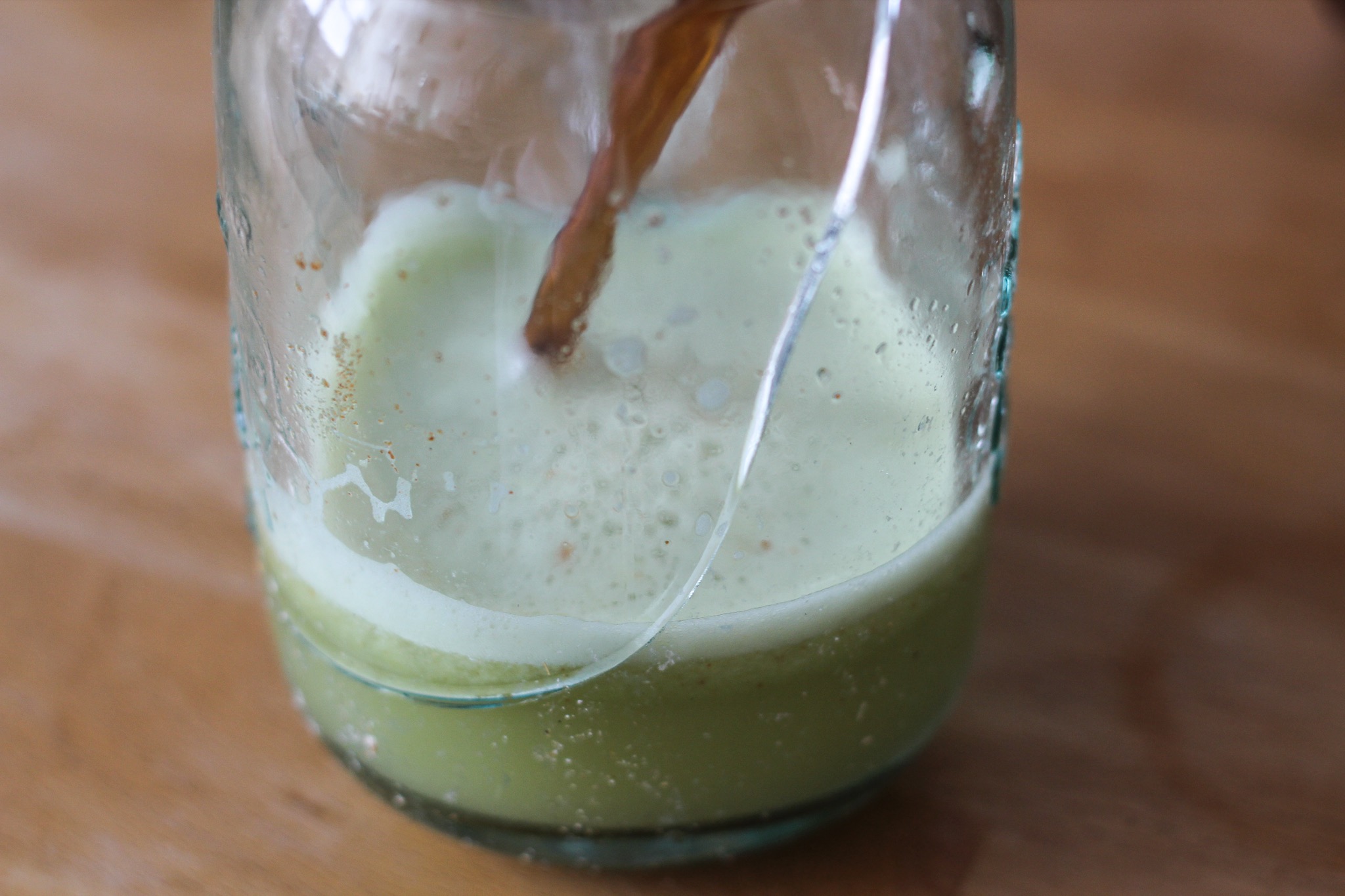 Hier heb ik wat cayenne bij gedaan voor een echte boost. Ik denk wel dat ik een nieuwe "Mason Jar" nodig heb aangezien deze bijna kapot is, haha.
Zo, dat was weer het voedingsdagboek van deze week! Ik ga nu lekker wat eten, want ik kreeg er aardig honger van.
Tot morgen voor een nieuw artikel of volgende week voor een nieuw voedingsdagboek!