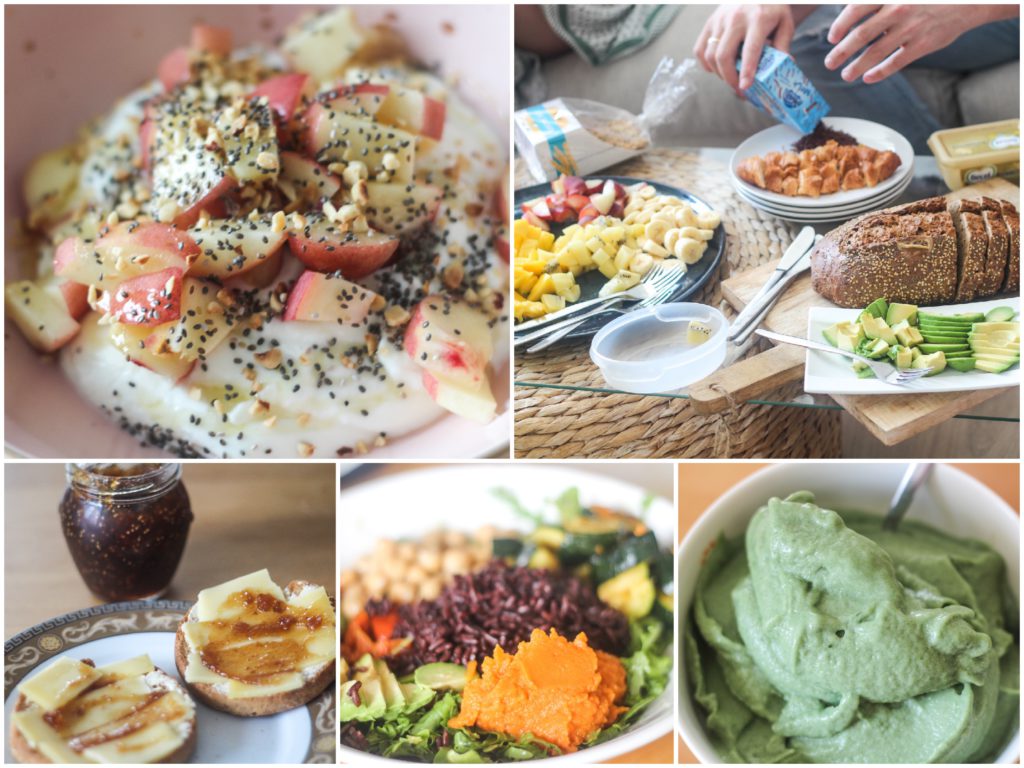 Er valt weer wat te delen hoor! Namelijk; nieuwe food-foto's van wat ik de afgelopen tijd heb gegeten. De kleuren blijven er lekker in en hopelijk is de afwisseling van maaltijden leuk om inspiratie of ideetjes uit op te halen! Ik zeg; op naar een nieuw voedingsdagboek!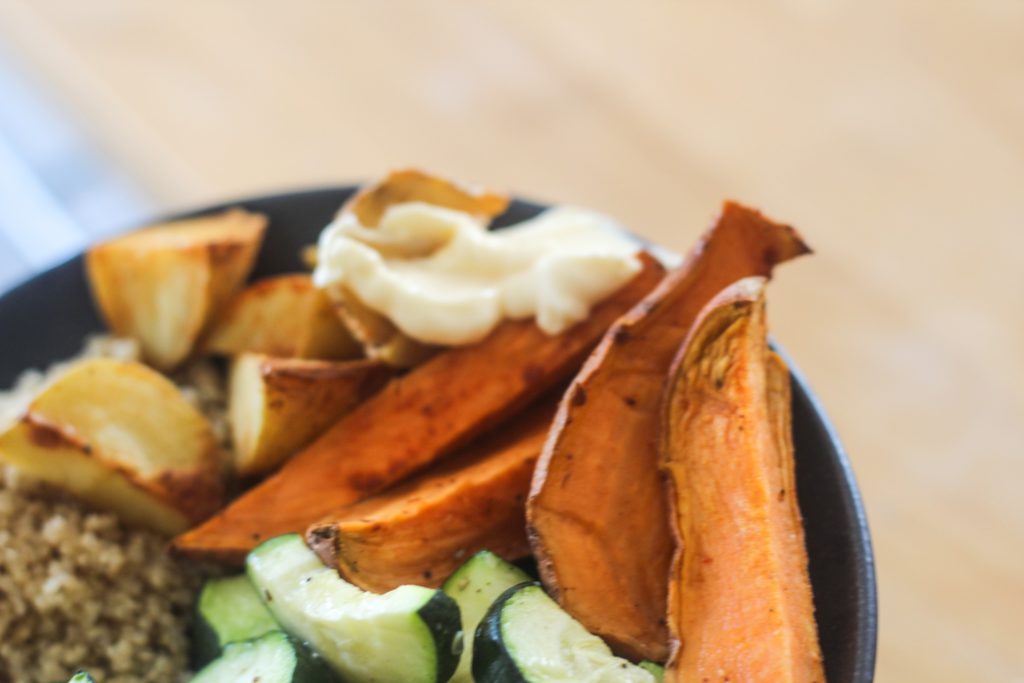 Zoete aardappel uit de oven, een beetje mayonaise, gewone aardappel uit de oven, courgette en quinoa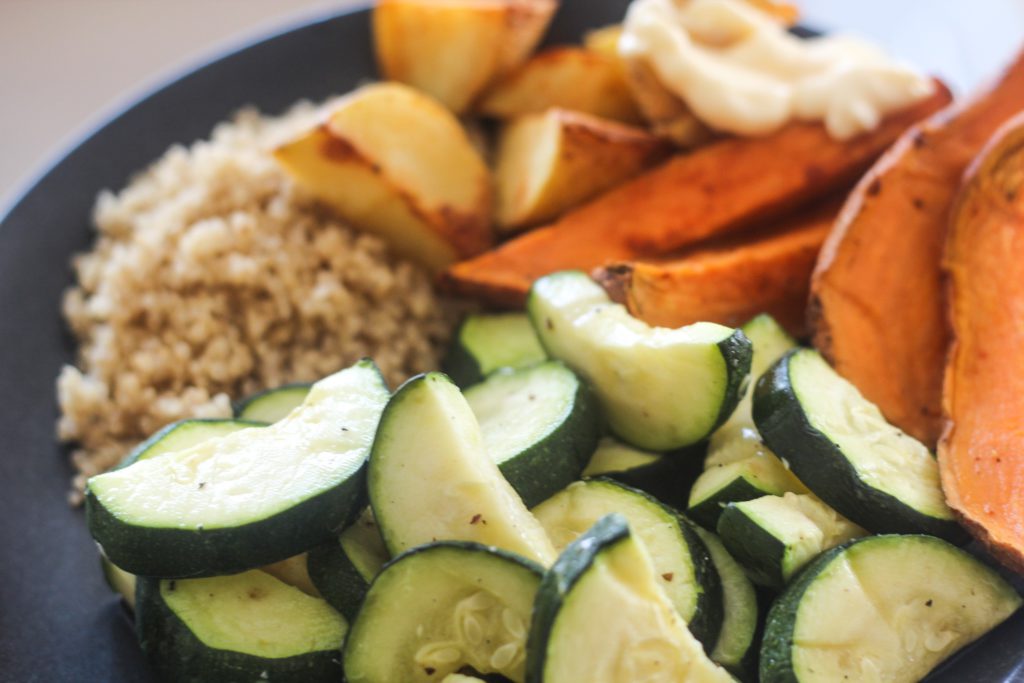 Een bij elkaar geraapte maaltijd, maar heerlijk!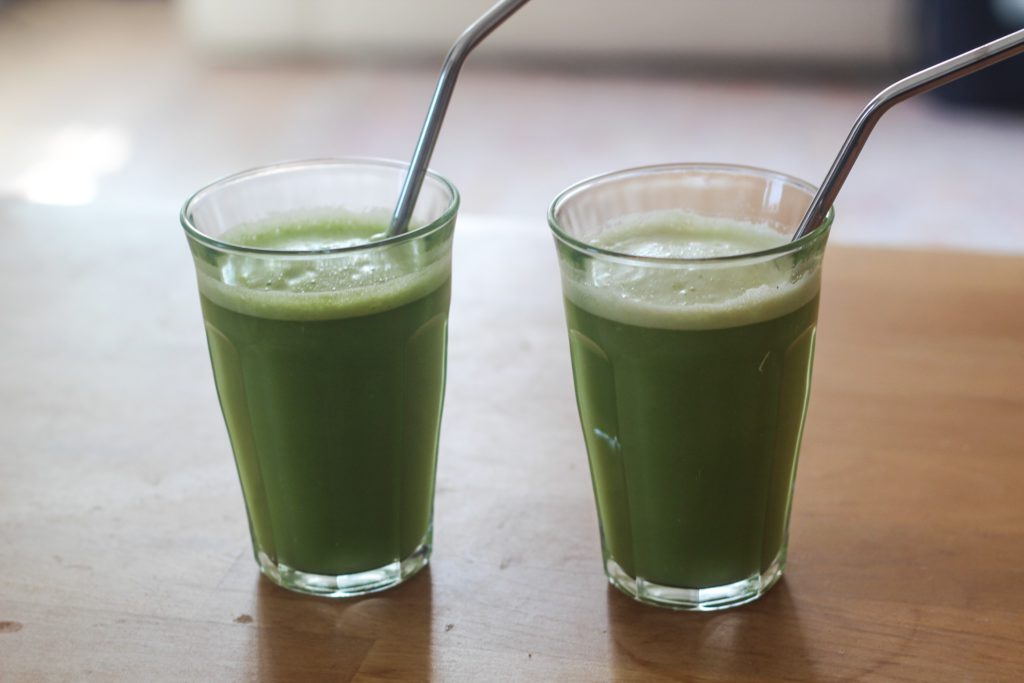 Twee selderijsapjes – voor mama en voor mij.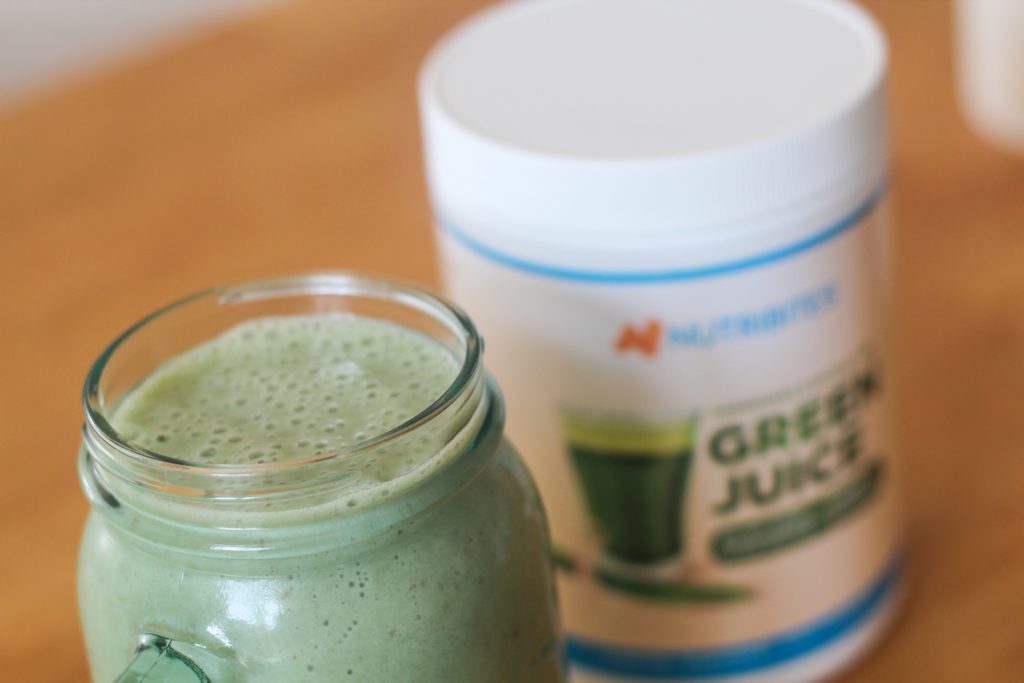 Een smoothie met een schepje Green Juice van Nutribites – hier had ik laatst een samenwerking mee en ik ben er zo blij mee!
Wat zit er in Nutribites Green Juice en is het gezond? | Uitgebreide ingrediënten check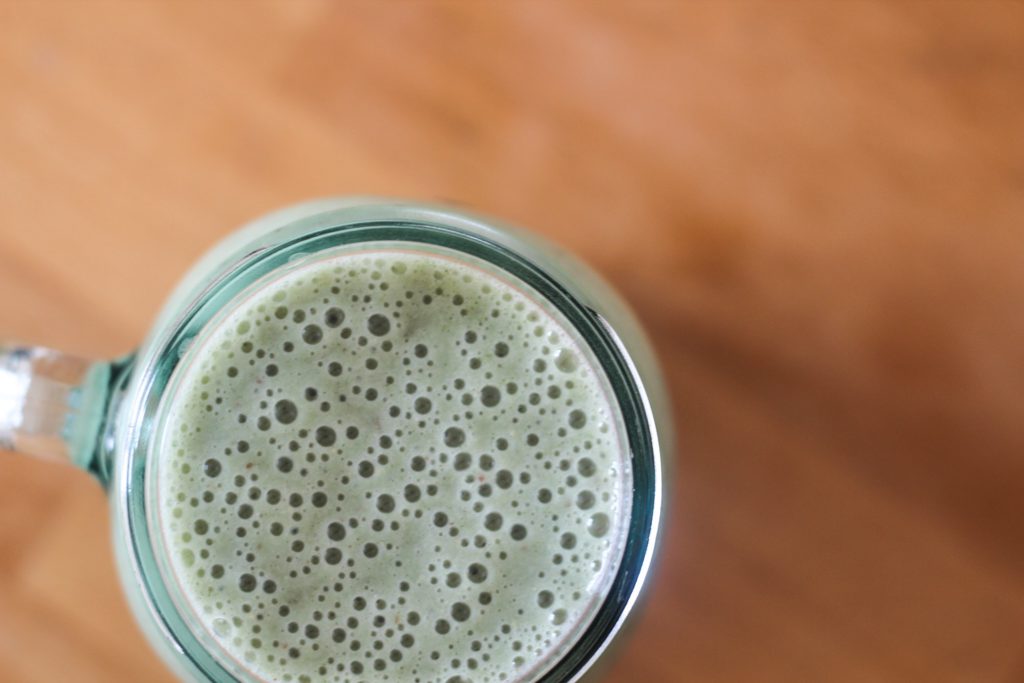 Hier zit in: bevroren banaan, vanille (vegan) eiwitpoeder, handje spinazie, amandelmelk en een schepje Green Juice.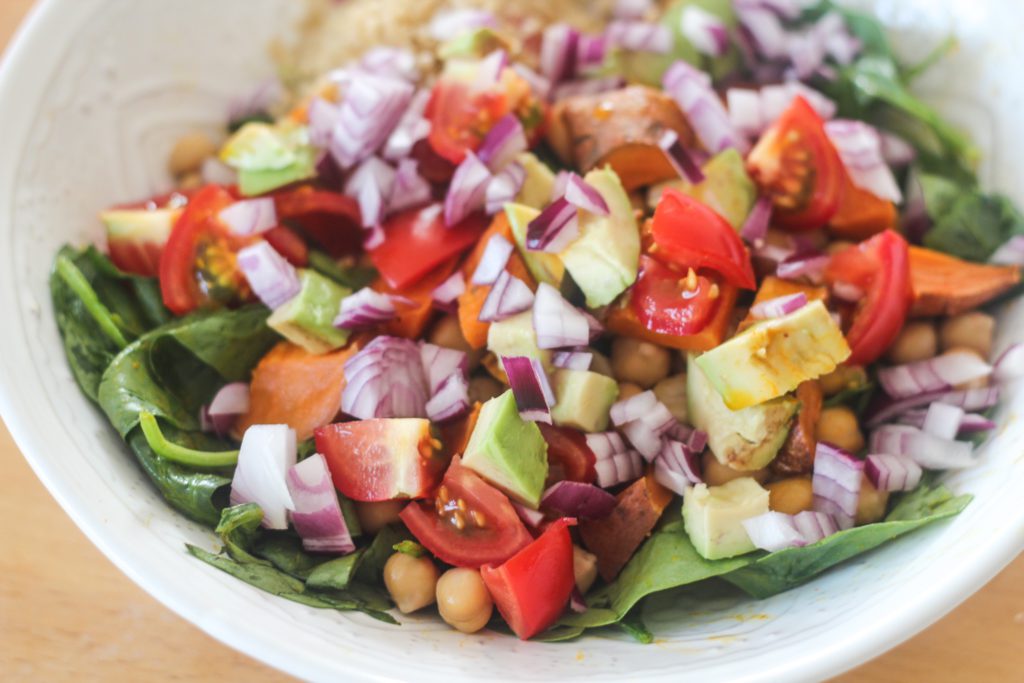 Salade van spinazie, rode, ui, kikkererwten, tomaat, zoete aardappel en avocado.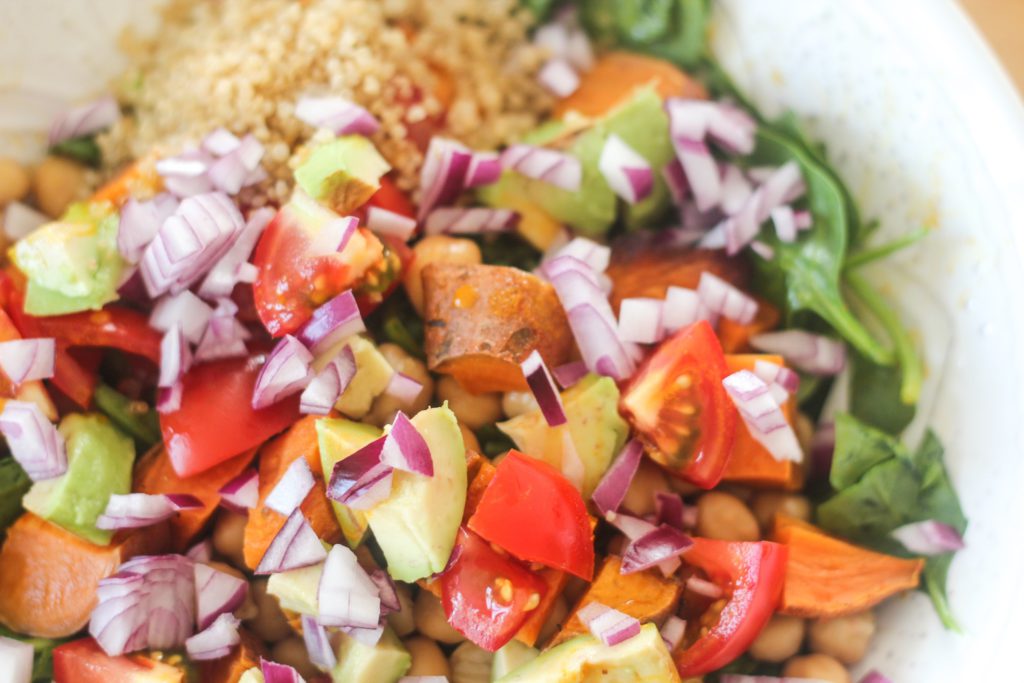 Oh, en nog een laatste restje aan quinoa.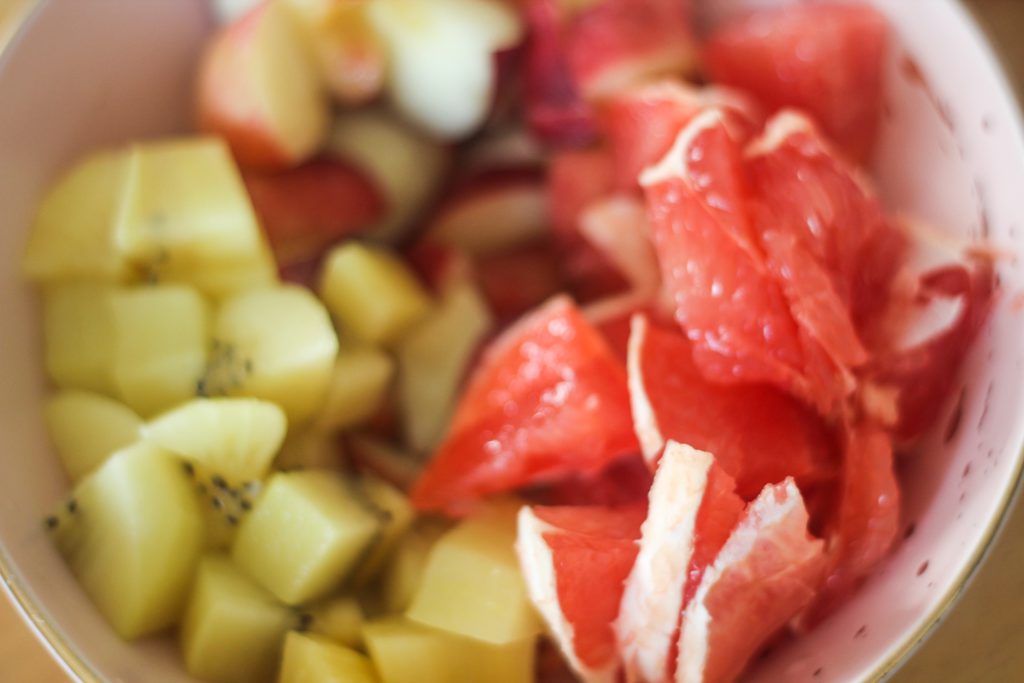 Fruitschaal! Kiwi gold, perzik en een grapefruit.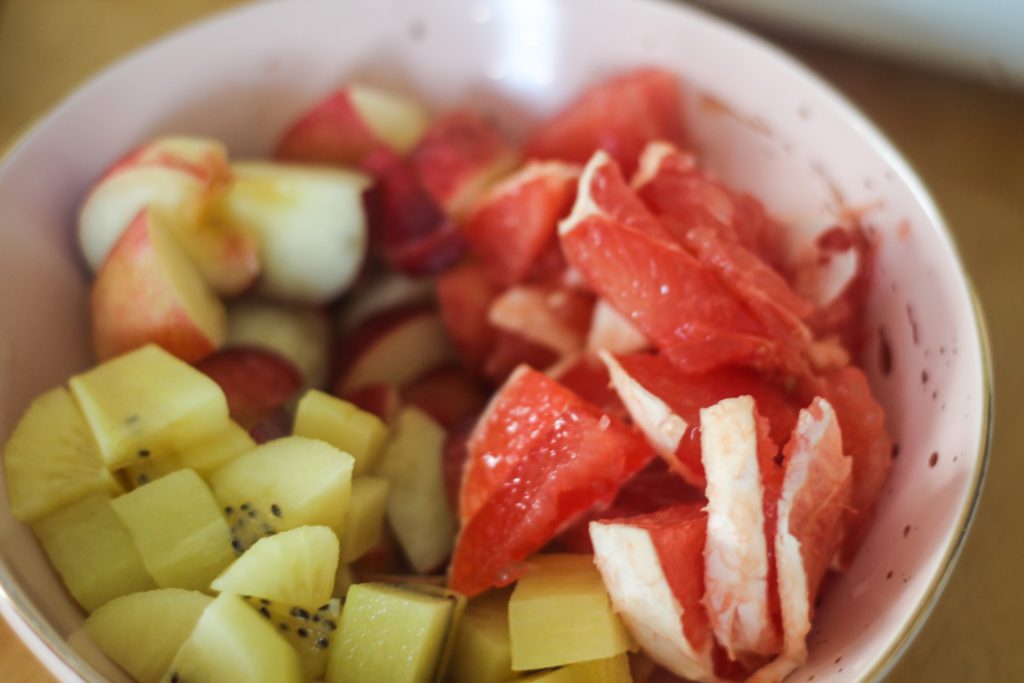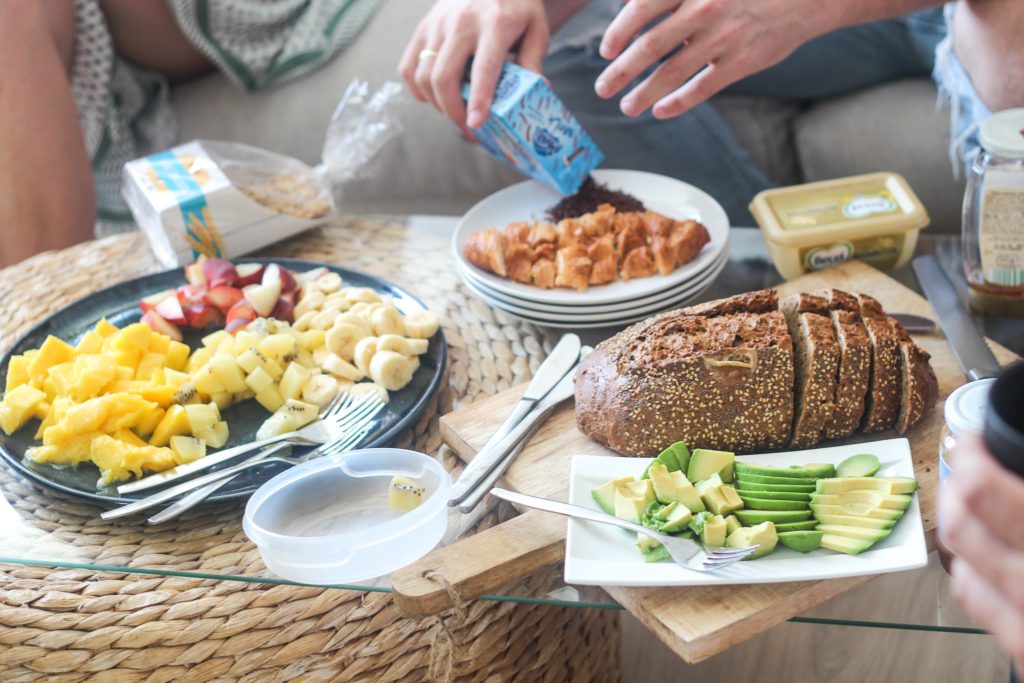 De schoonfamilie kwam langs om te brunchen bij ons – we hebben nog geen tafel, dus we moeten nog wat improviseren. Maar eten hebben we altijd!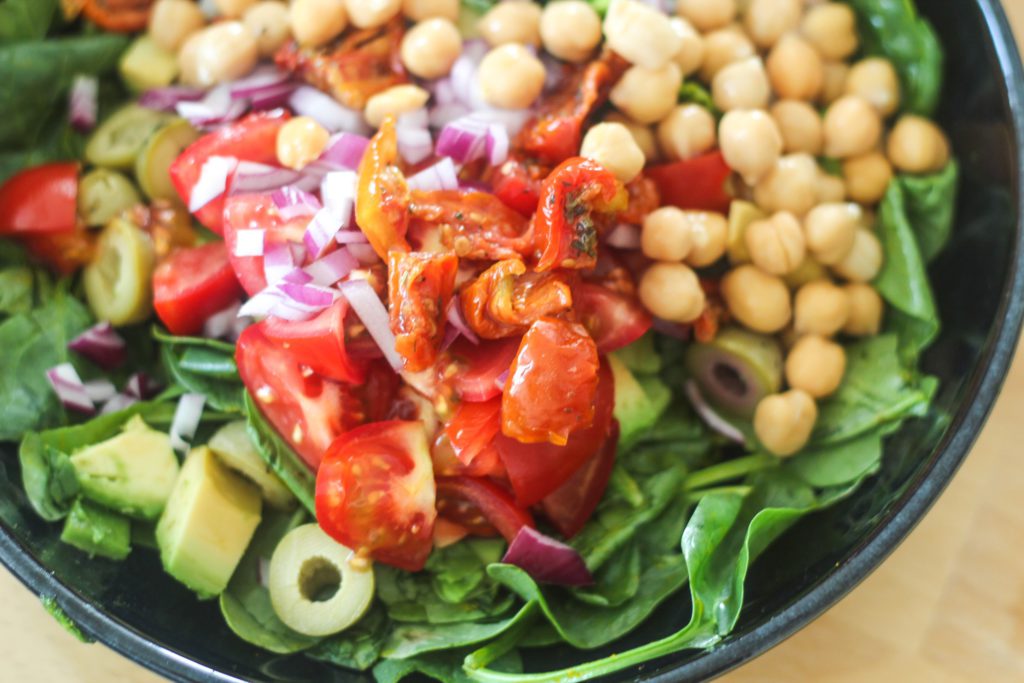 Salade met olijven, avocado, zongedroogde tomaat en gewone tomaat, rode ui en kikkererwten. De dressing is can citroensap met een beetje honing.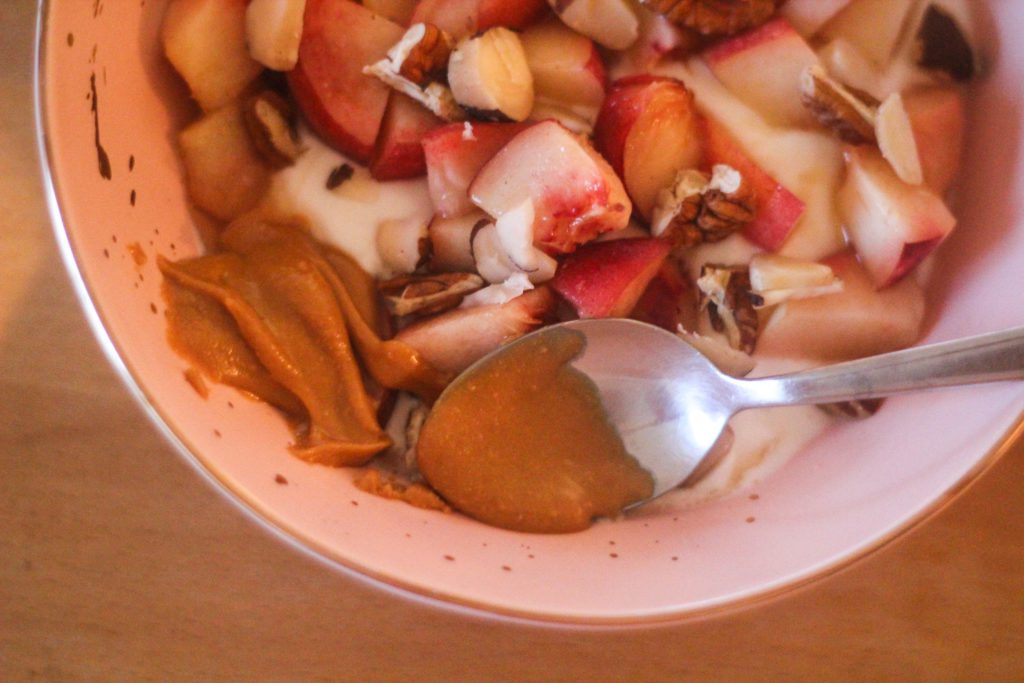 Yoghurt met perzik, noten, honing en zelfgemaakt pindakaas met een smaakje! Hier maak ik binnenkort een receptje van!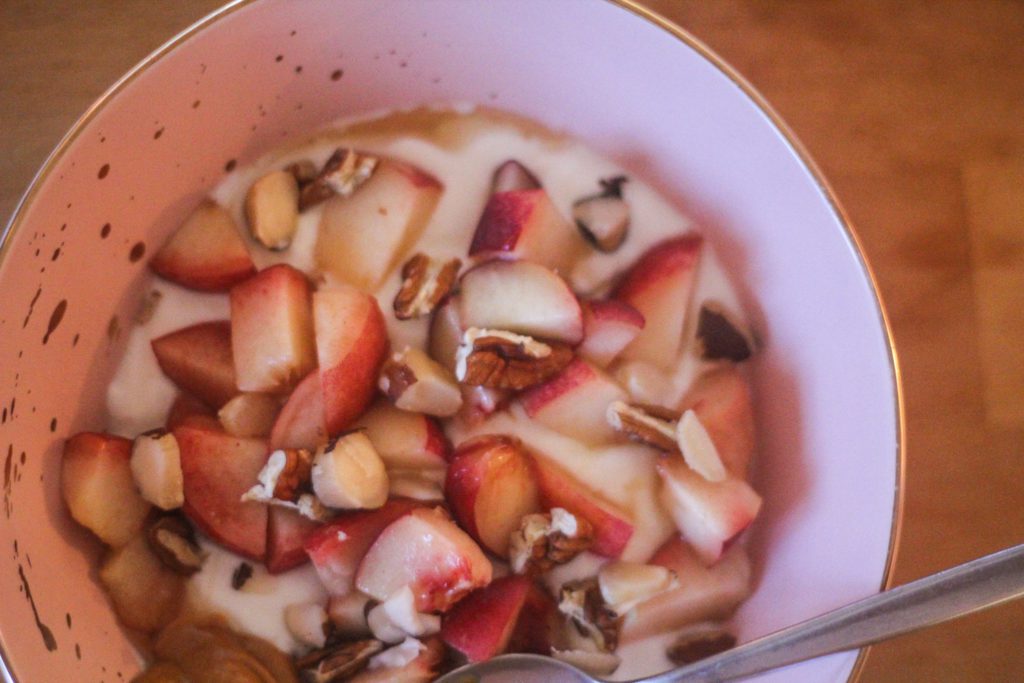 Hier weer een groot groen monster, maar dan nu in de vorm van 'ijs' of een smoothiebowl. Dezelfde ingrediënten als de groene smoothie, maar dan met heel weinig amandelmelk. Hierdoor wordt het lekker dik en kun je het met een lepel eten (eventueel nog met wat toppings).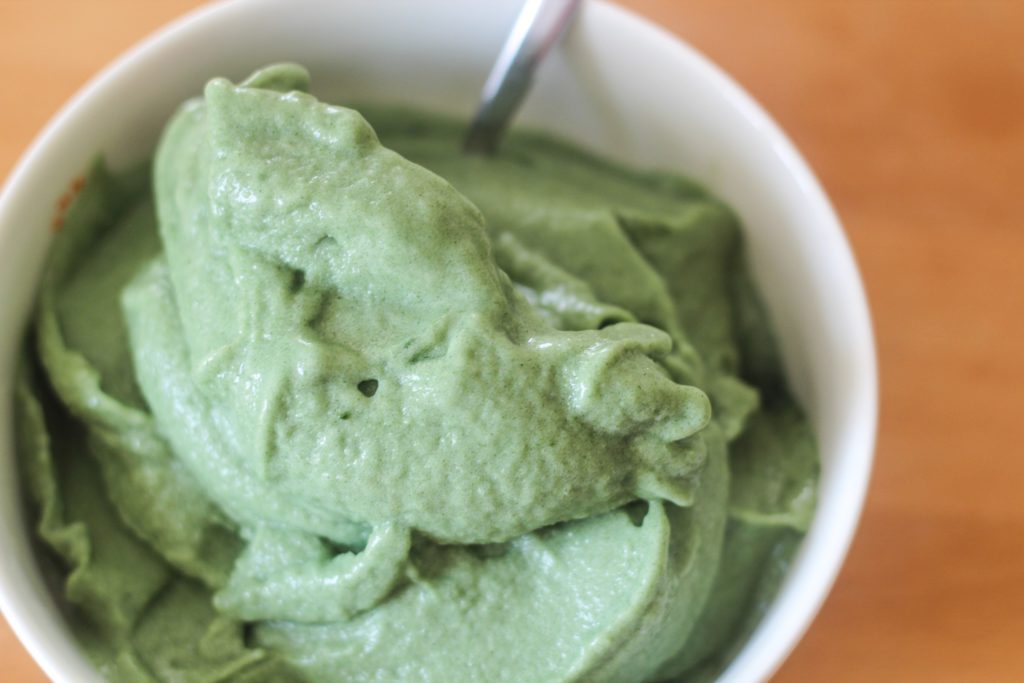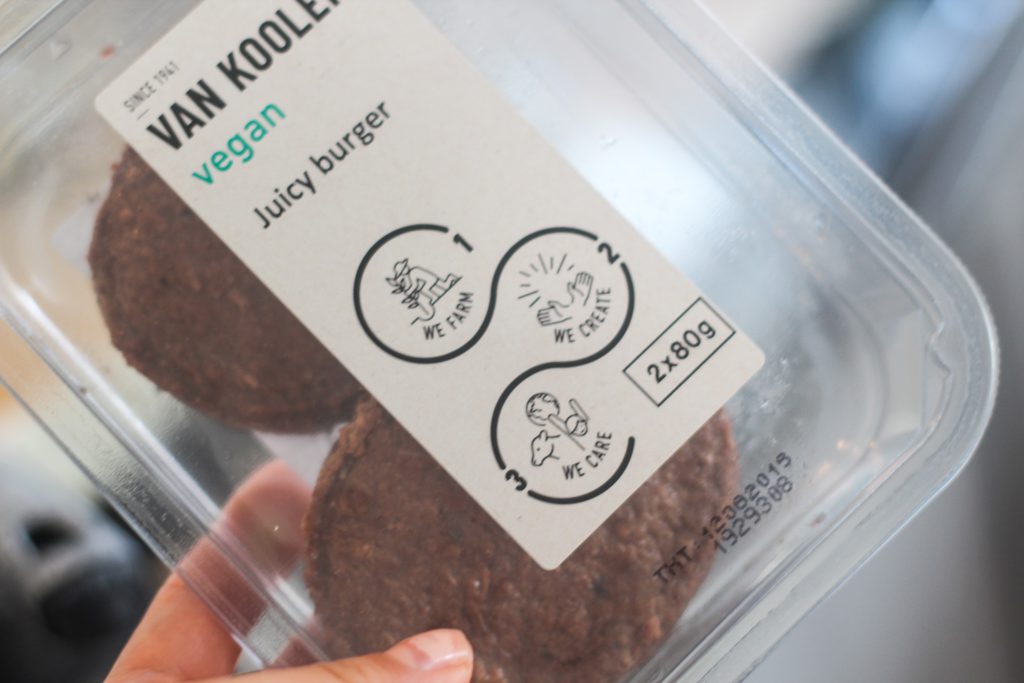 Ik ben flink op onderzoek uit welke vegetarische of veganistische burgers het lekkerst zijn. Ik heb één belangrijke voorwaarde: ik wil geen soja. Dus dat is een hele klus; ze zijn er wel maar het is altijd even zoeken.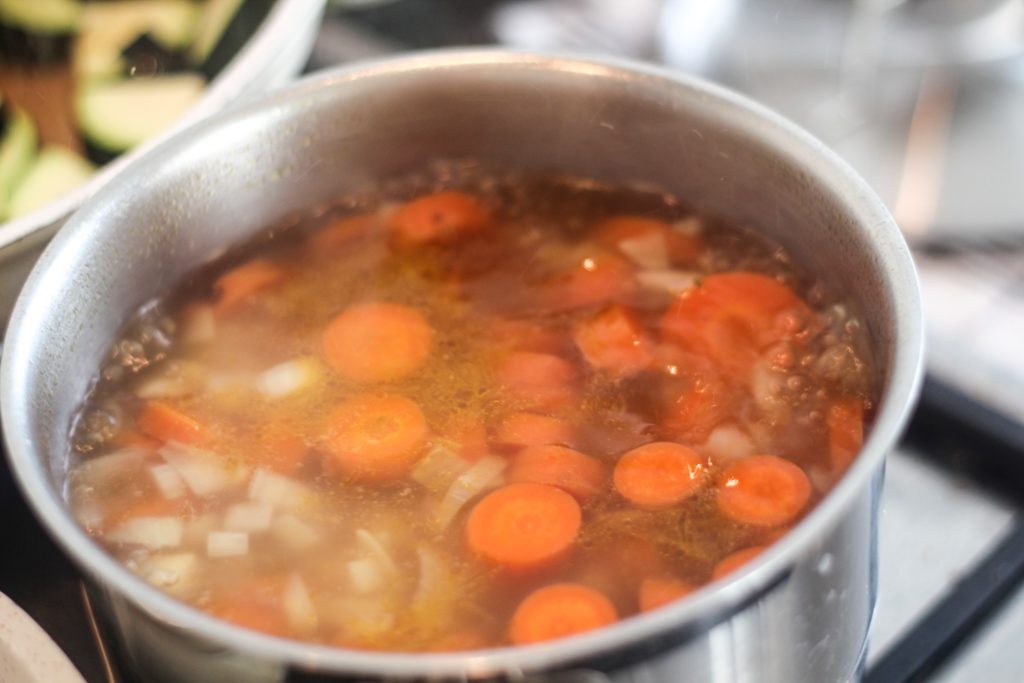 Dit lijkt op een soep, maar ik wilde de laatste restjes wortel opmaken en had bedacht om er puree van te maken.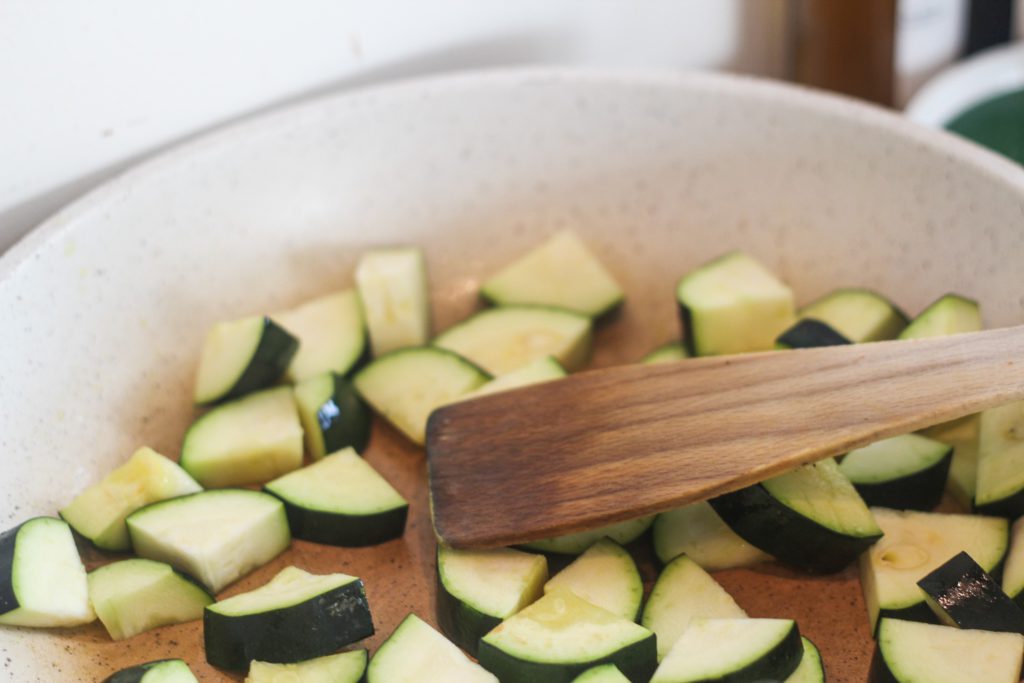 Gebakken courgette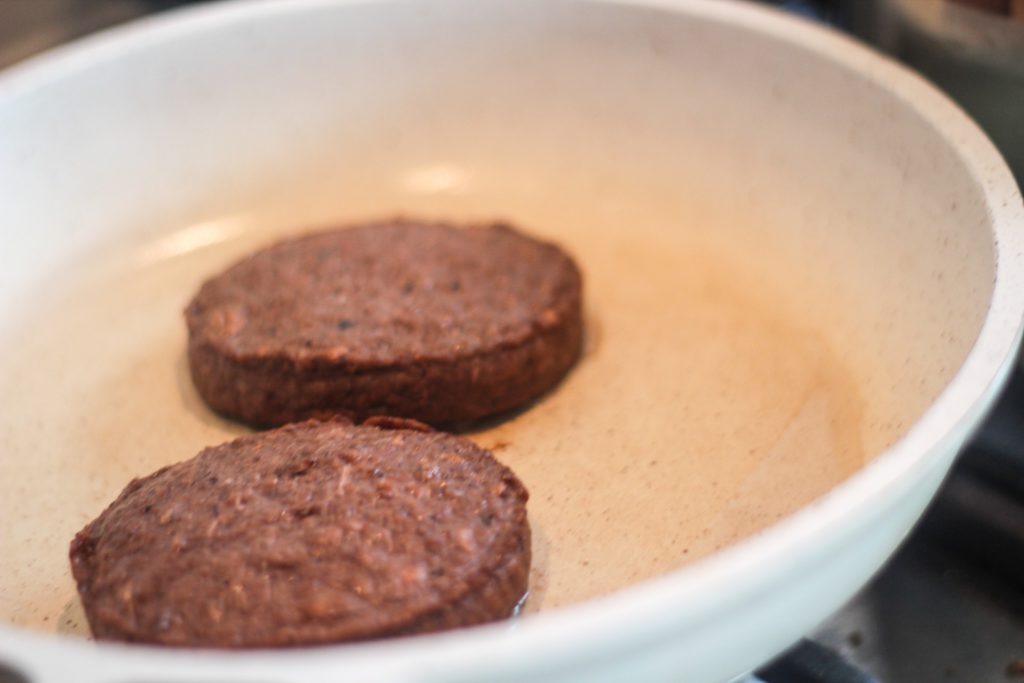 De twee veganistische 'juicy' burgers. Ze waren HEEL juicy en best lekker.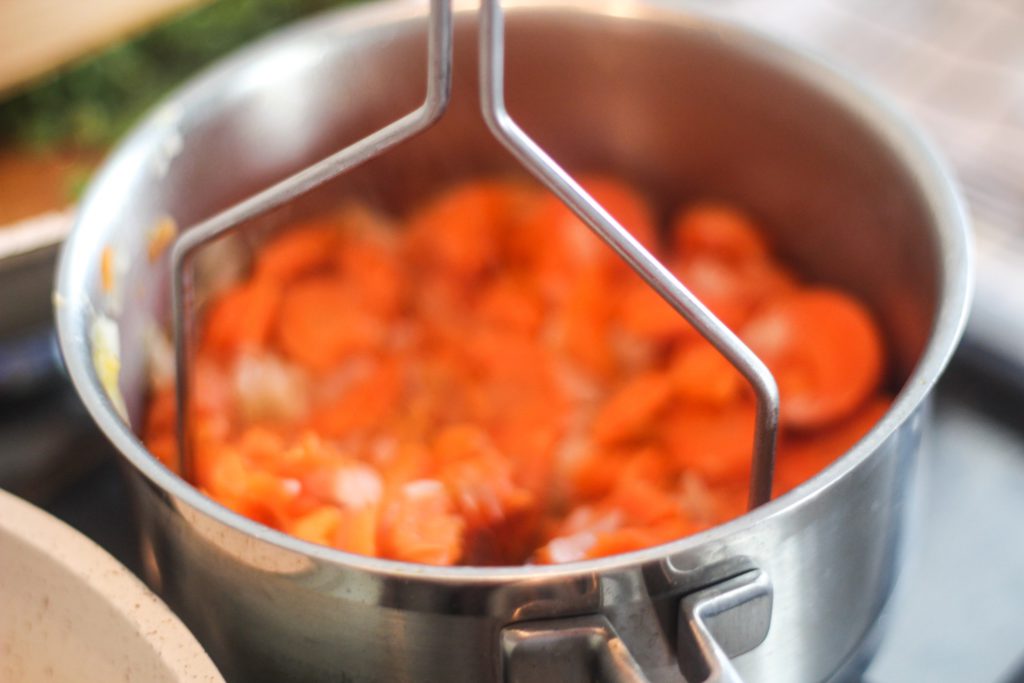 Stampen!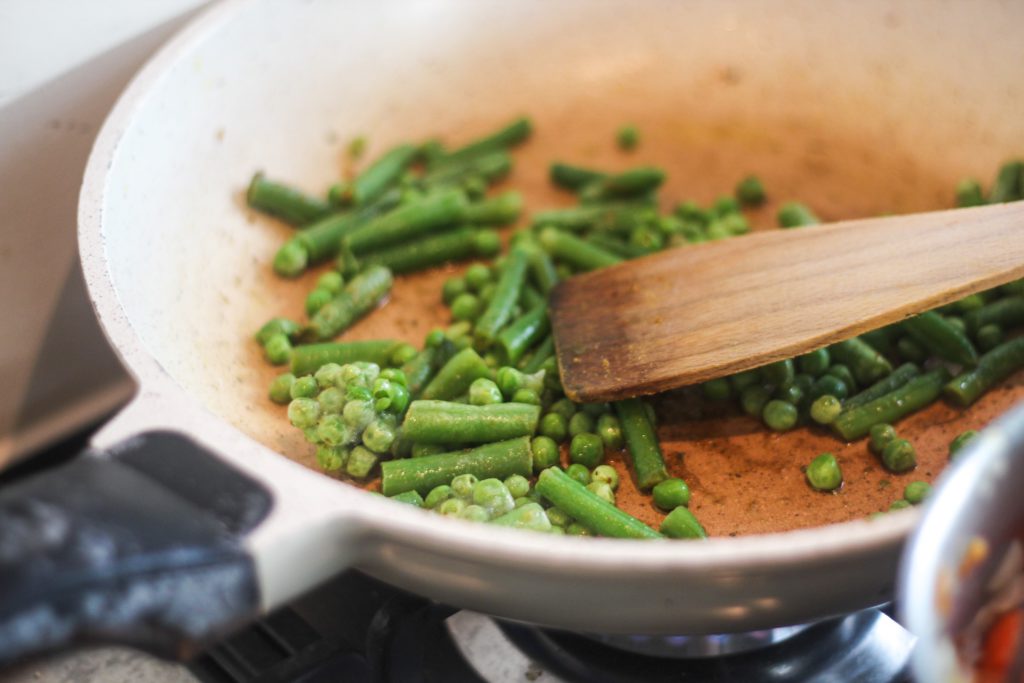 Groente voor Boy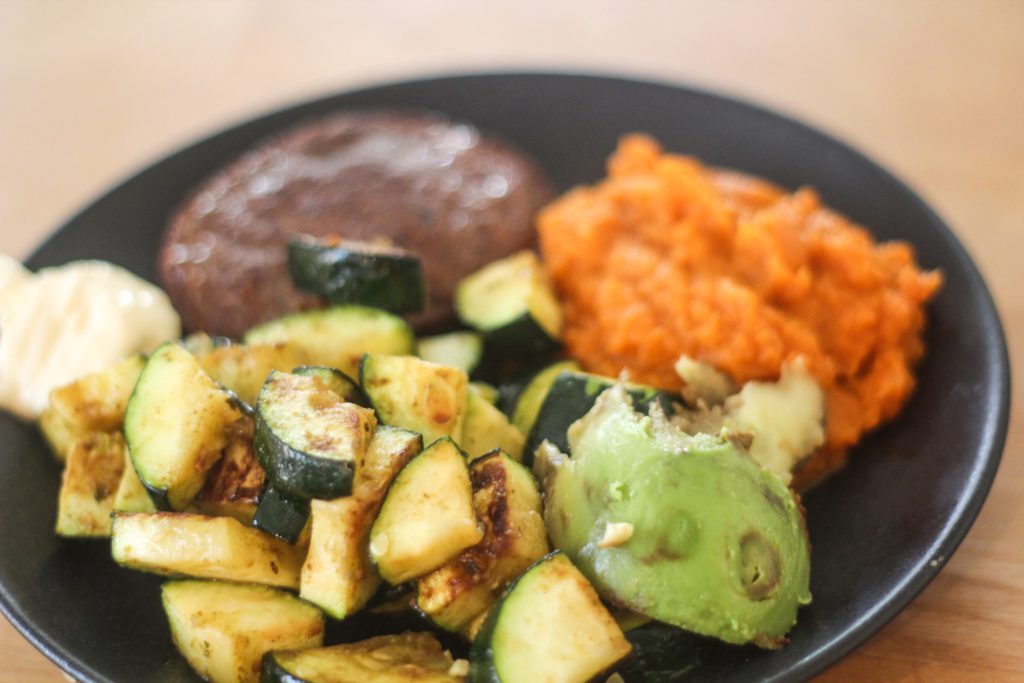 Mijn bord: vegan burger met mayonaise (jep, ik weet het – dat klinkt gek), wortelpuree, avocado en courgette.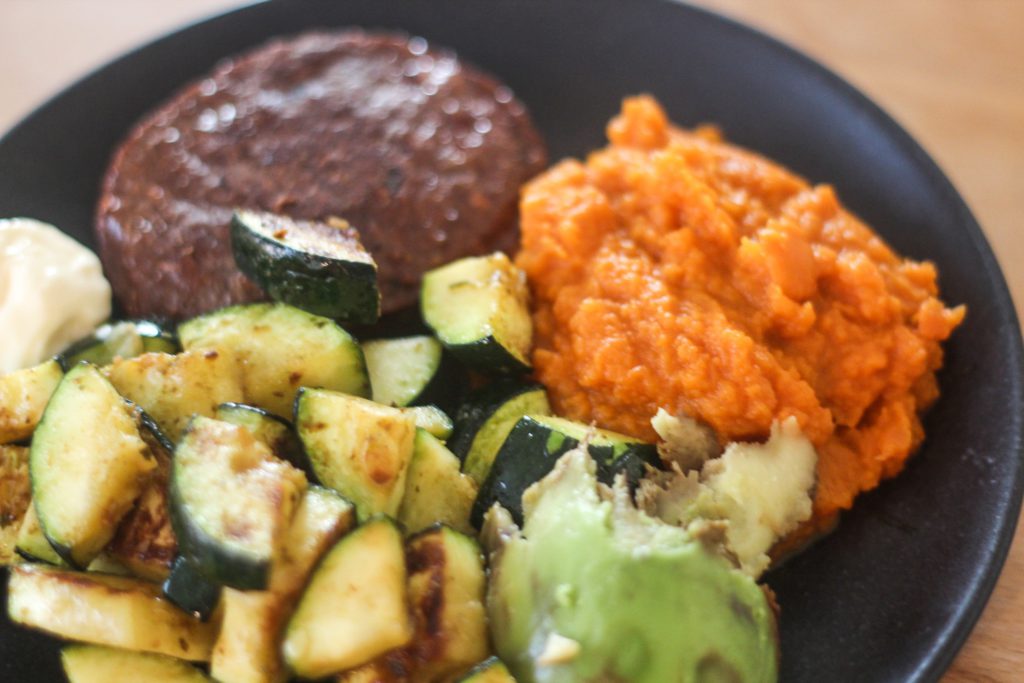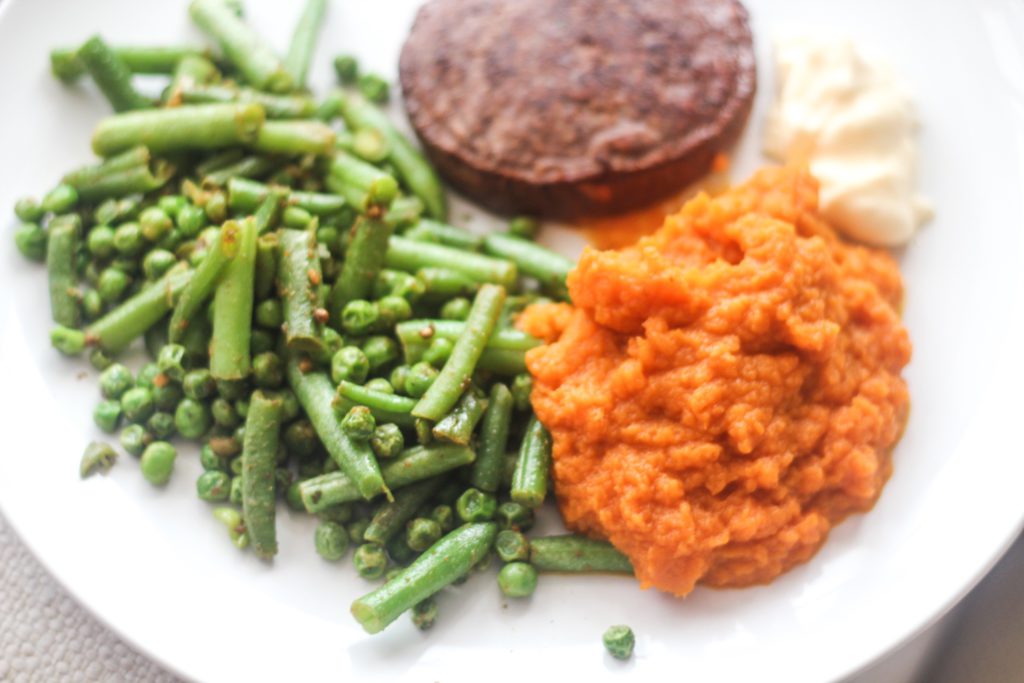 Boy zn bord. Ook hij nam de vegan burger en vond hem lekker!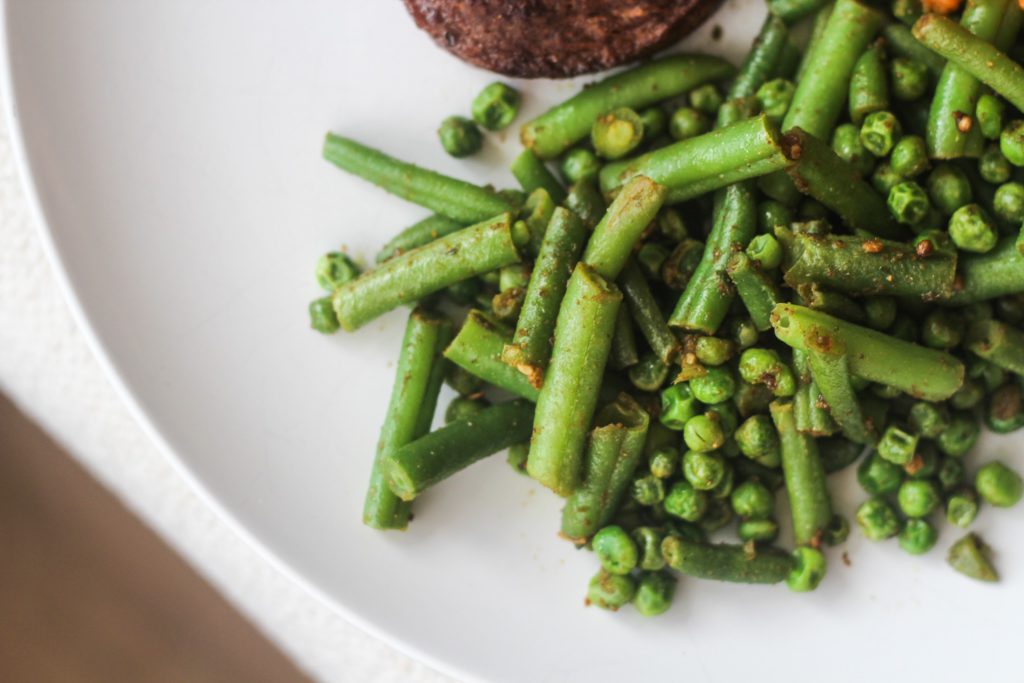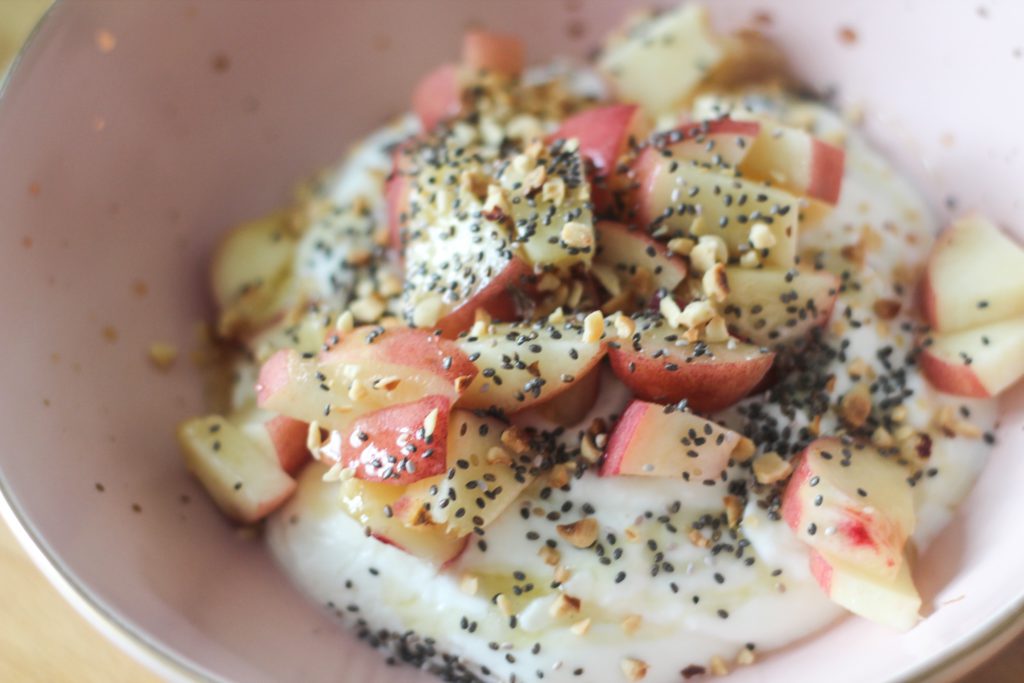 Yoghurt met chiazaad, honing, gehakte hazelnoten en perzik.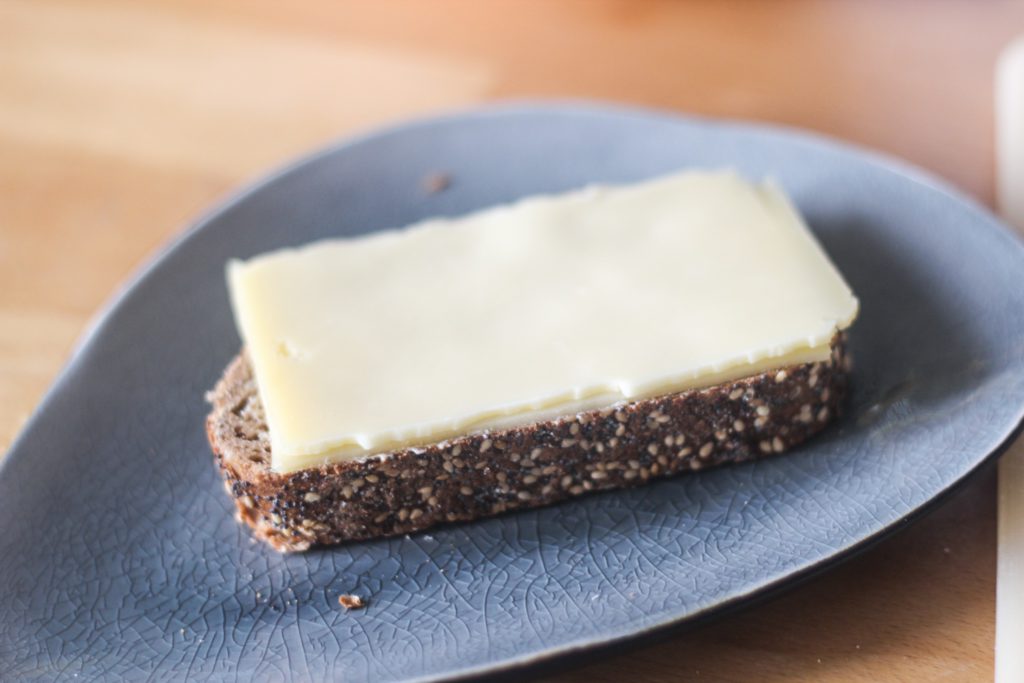 Broodje kaas – heerlijk!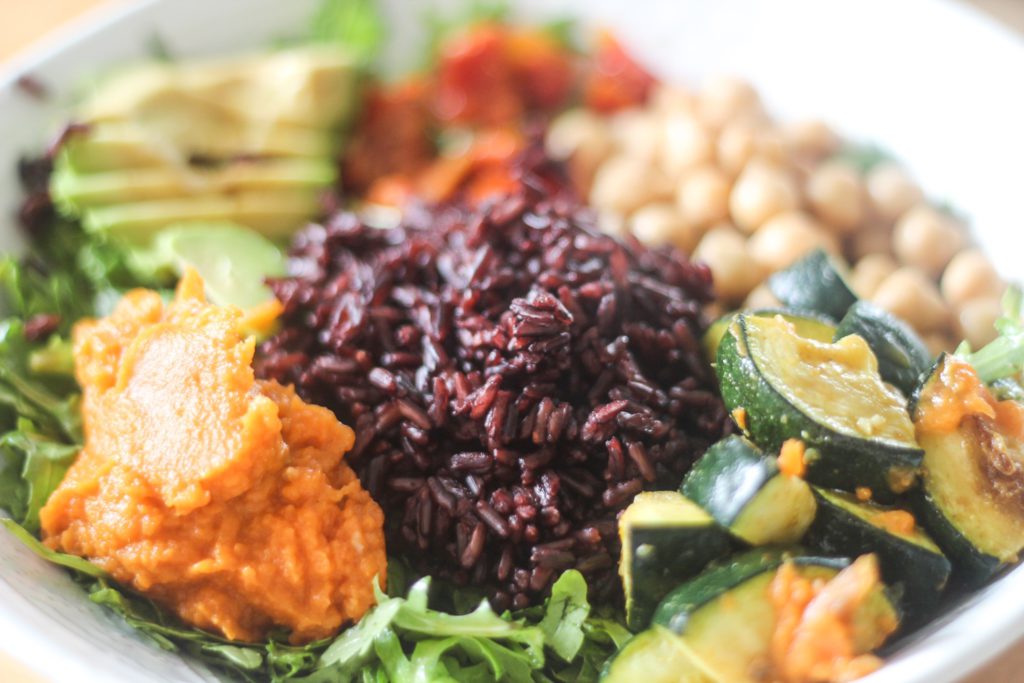 Rucola met wilde rijst, courgette, wortel puree, avocado, zongedroogde tomaat en kikkererwten.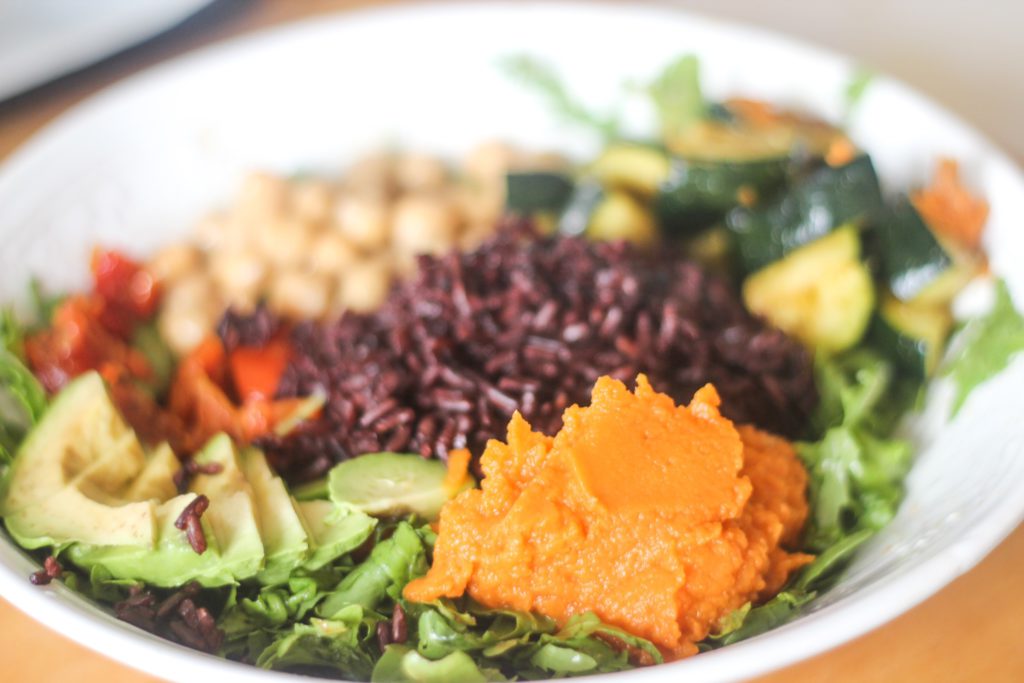 Een heerlijke kleurrijke maaltijd!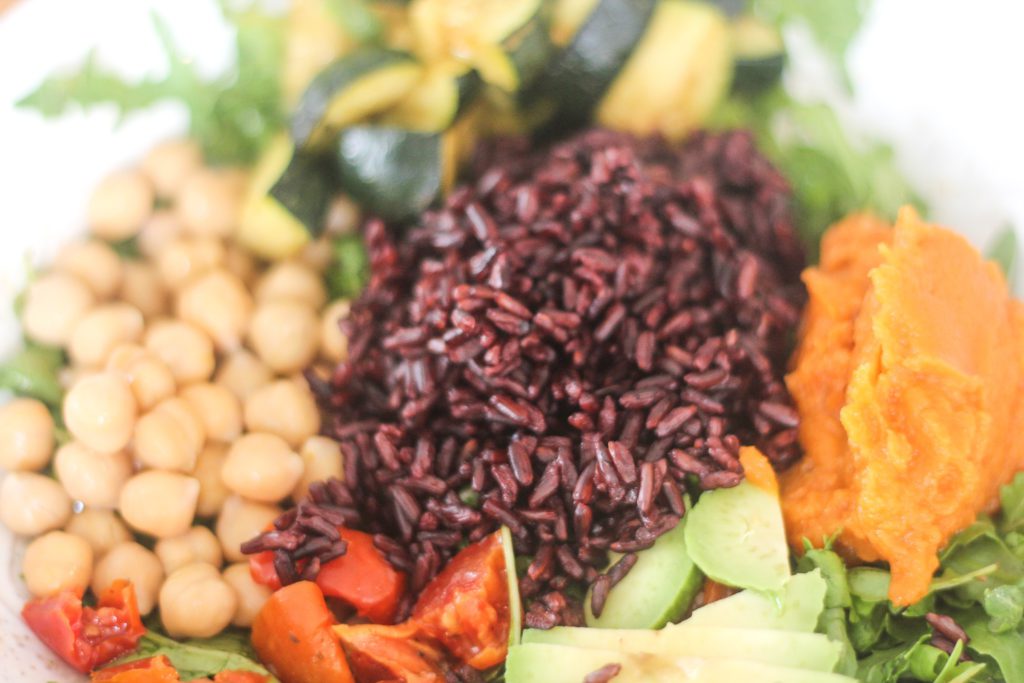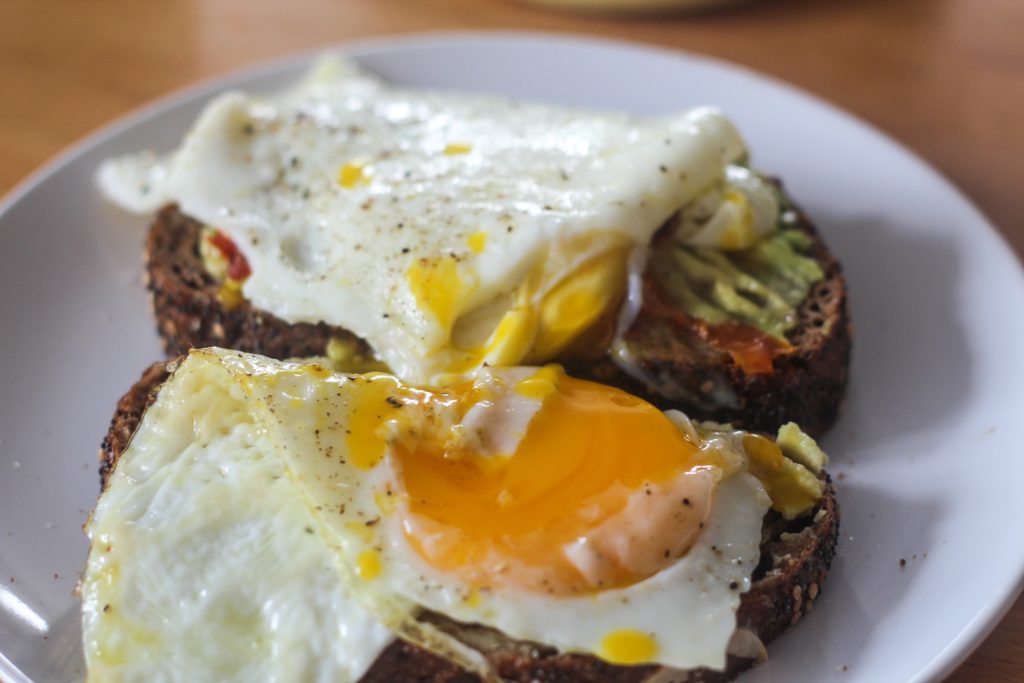 Twee broodjes met avocado en gebakken ei.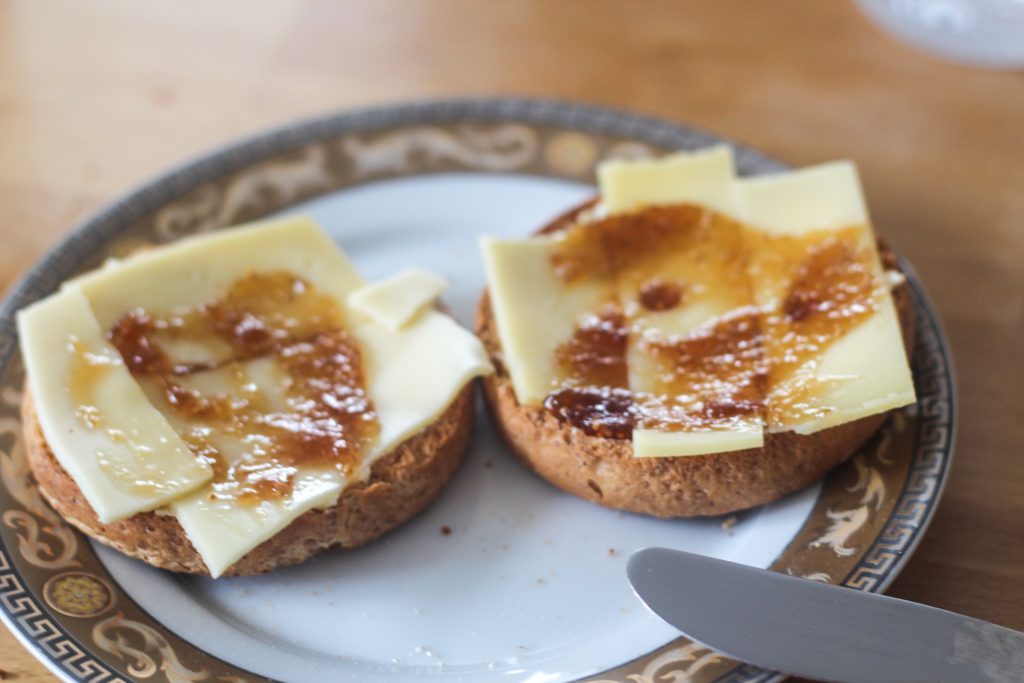 Twee volkoren beschuitjes met kaas en vijgenjam. Ik trakteer mezelf zo af en toe op een heerlijke kaas uit de Marqt en deze biologische vijgenspread – en dan is het alleen maar genieten!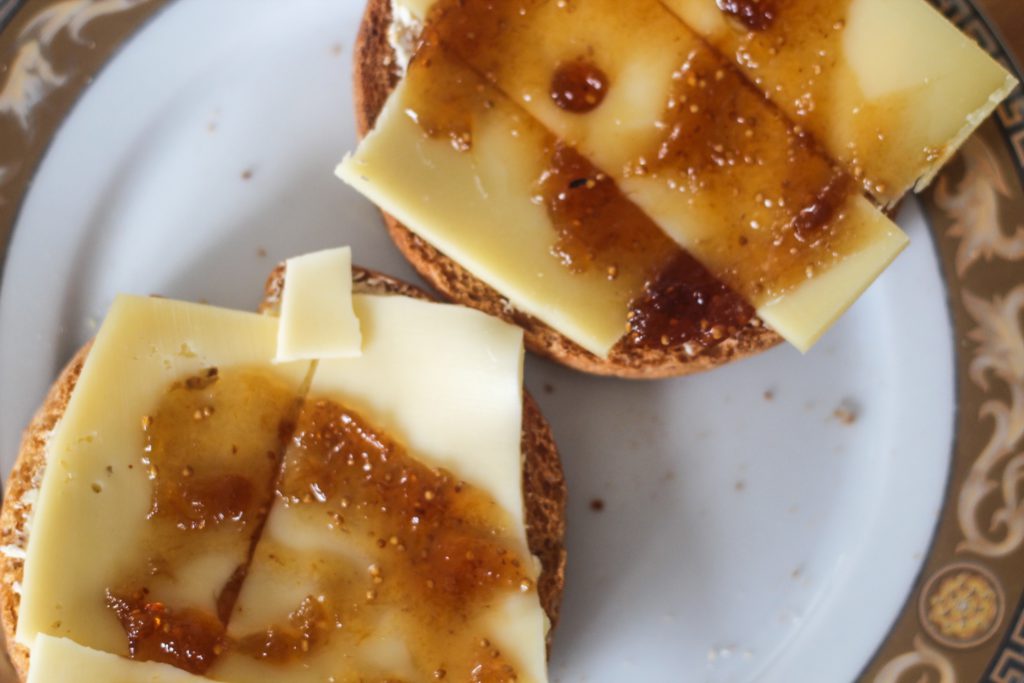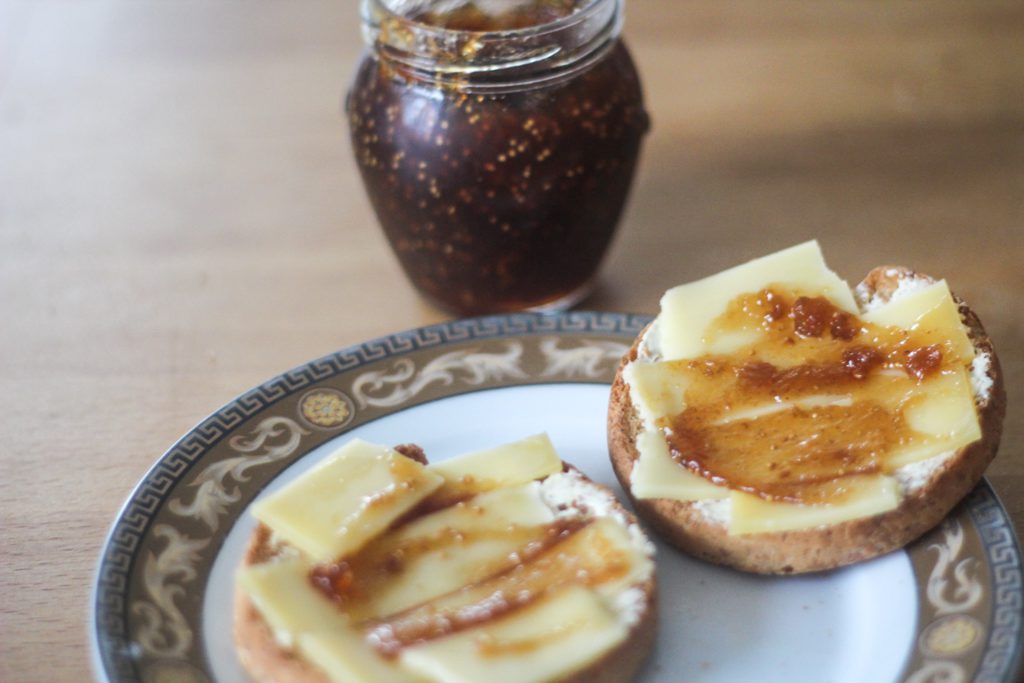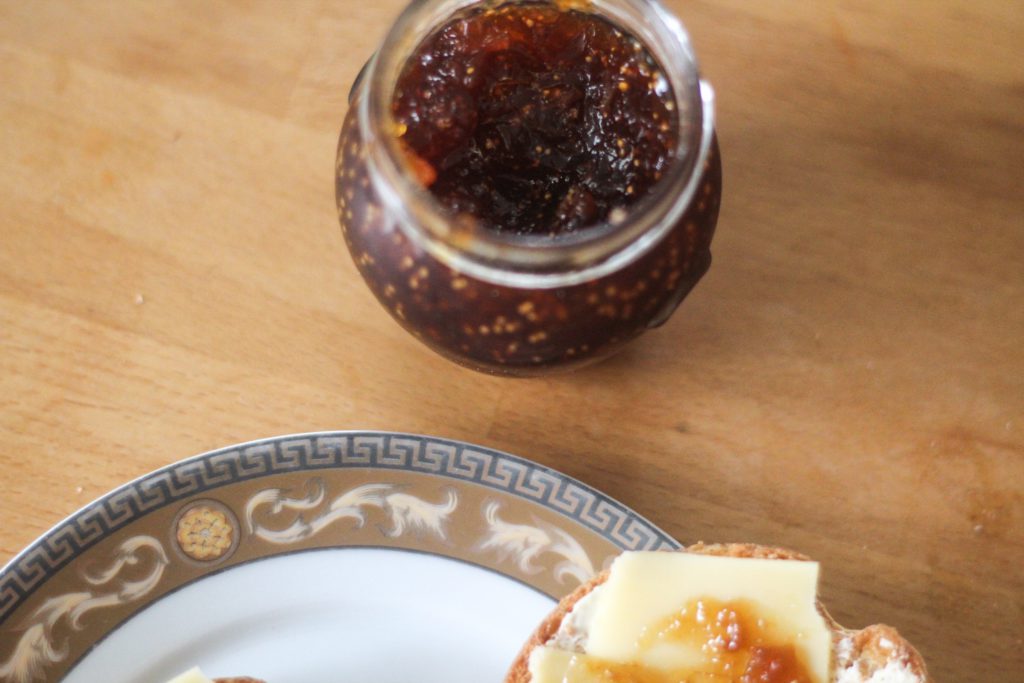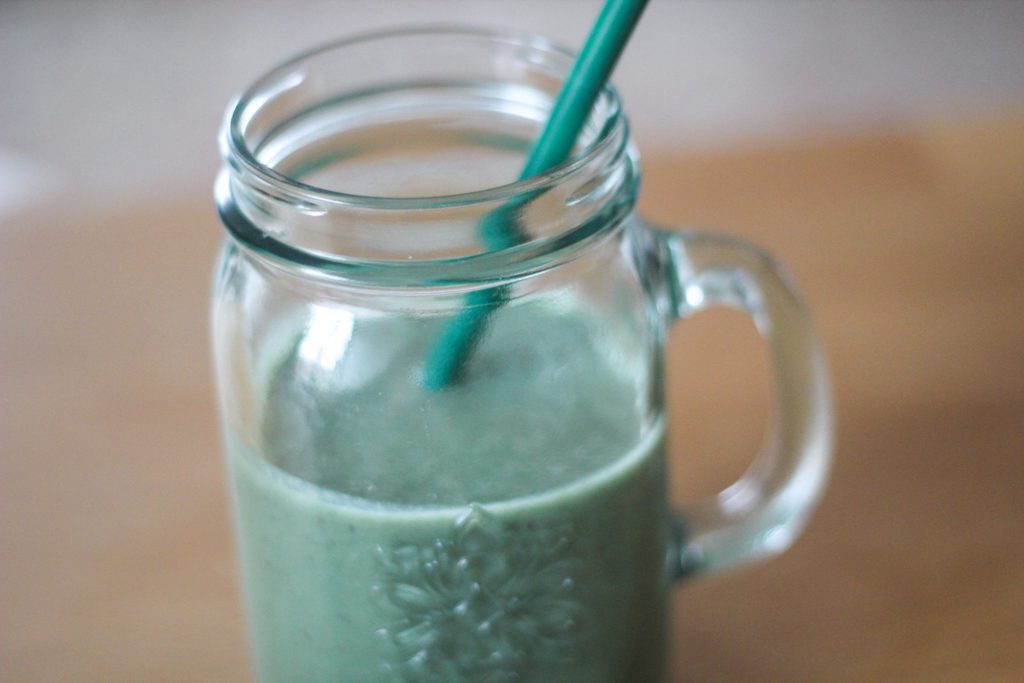 En we sluiten af met nog een groene smoothie met Green Juice poeder, spinazie, bevroren banaan en amandelmelk!
Heb je vragen of suggesties aan de hand van dit voedingsdagboek? Laat het dan gerust weten in de comments! Geniet van jullie dag <3