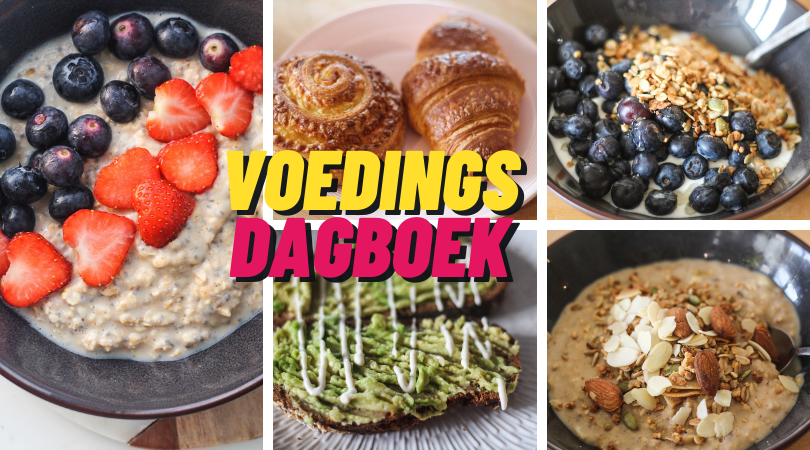 Wauw wat is het weer lang geleden dat er een voedingsdagboek is gepost! Ik heb flink wat maaltijden voor jullie verzameld om te delen in dit voedingsdagboek van vandaag. Ik hoop dat je lekker een kop thee of koffie bij de hand hebt en klaar bent om te scrollen door flink wat maaltijden en snacks!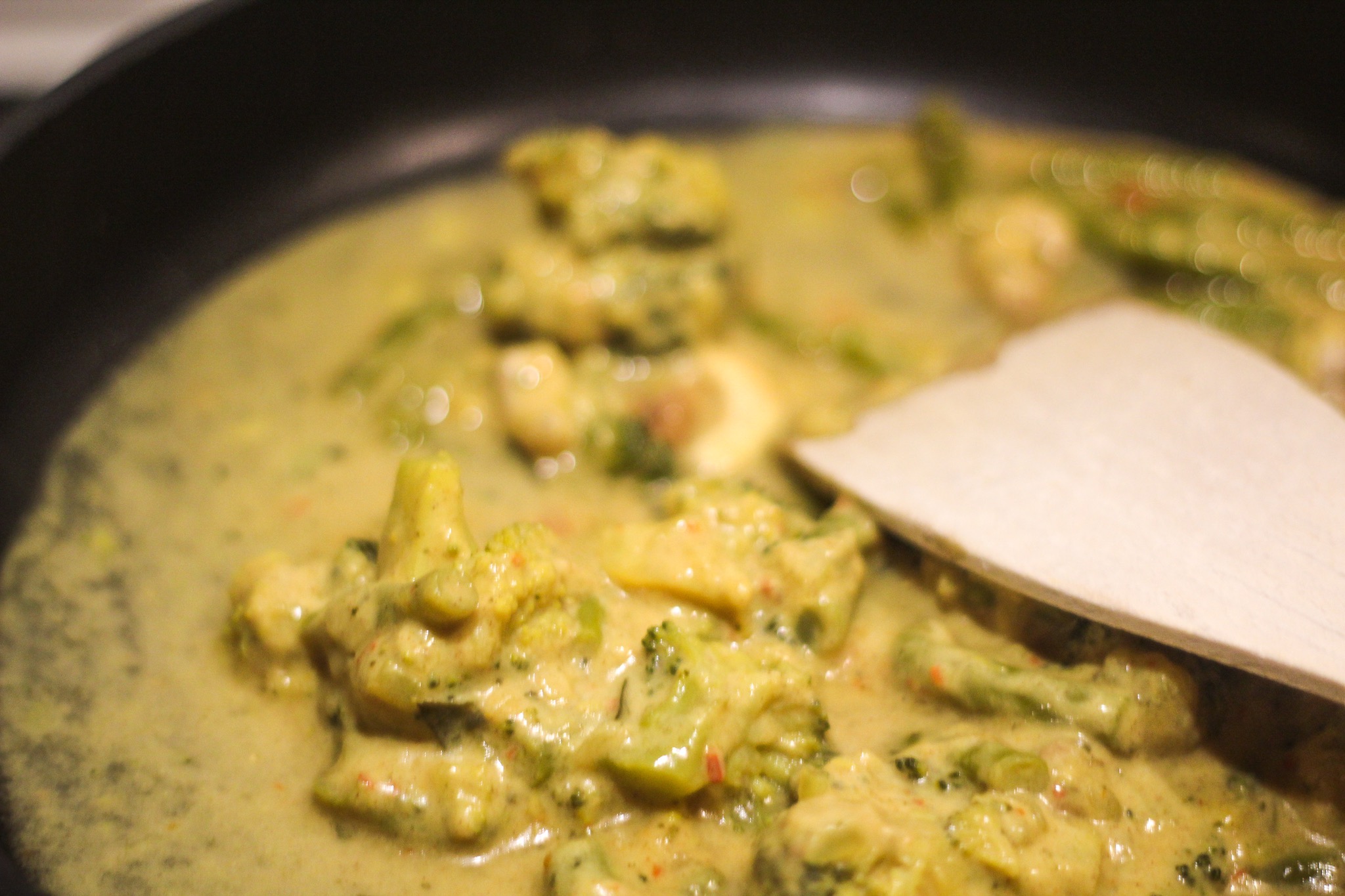 Een groene curry met:
broccoli
sperziebonen
cashewnoten
groene curry pasta
kokosmelk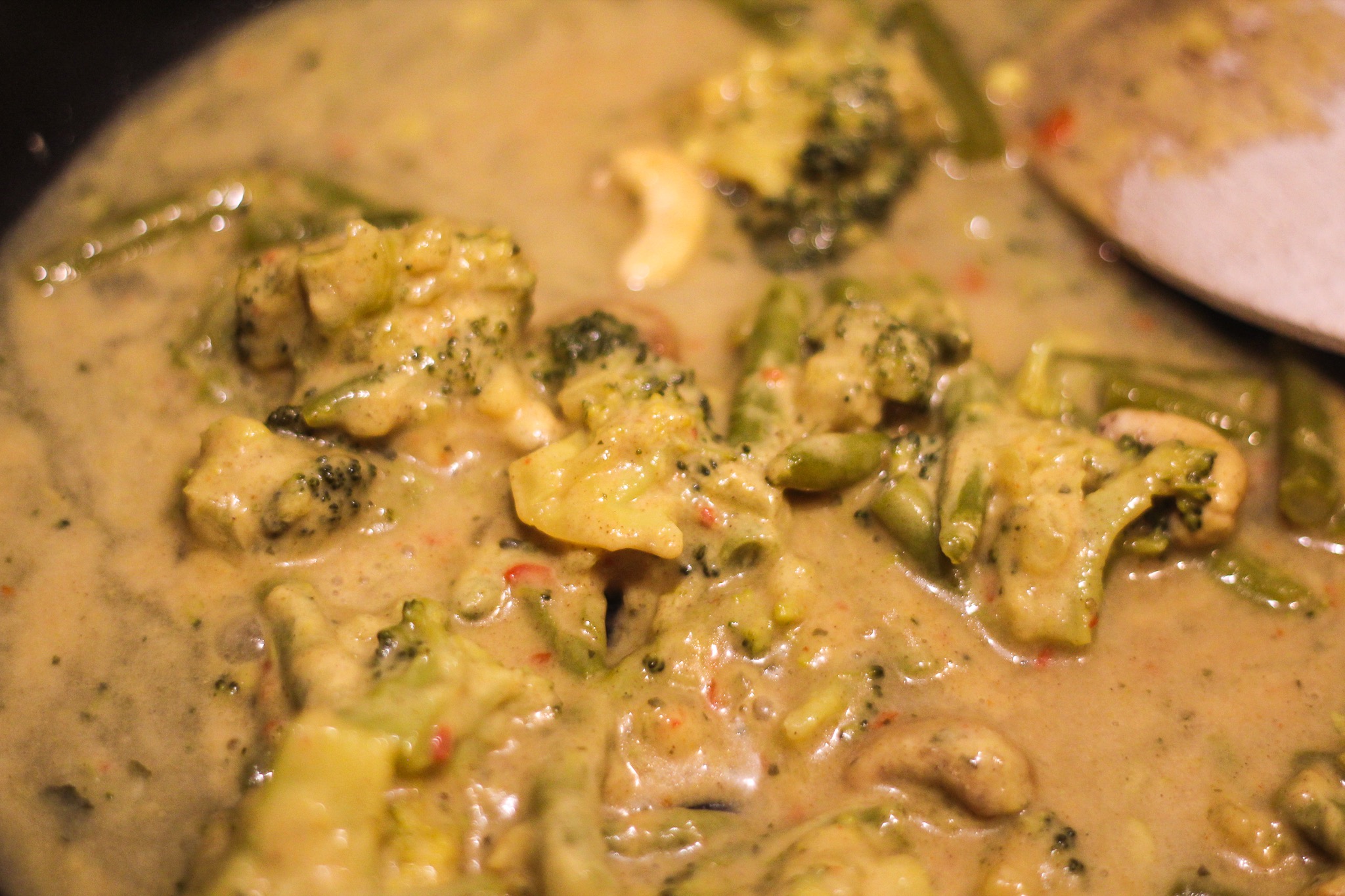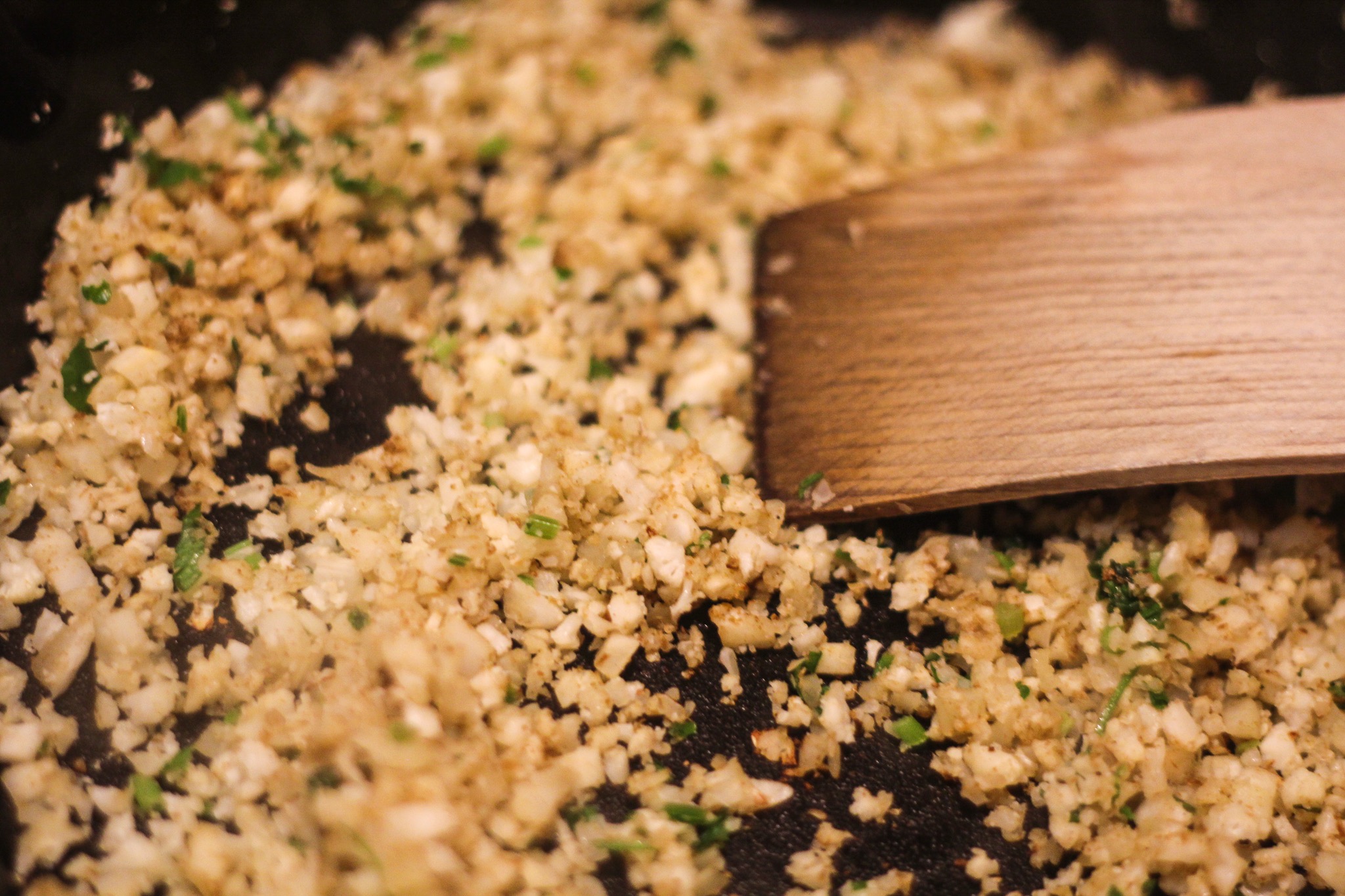 Bloemkoolrijst met peterselie, lenteui, peper en zout.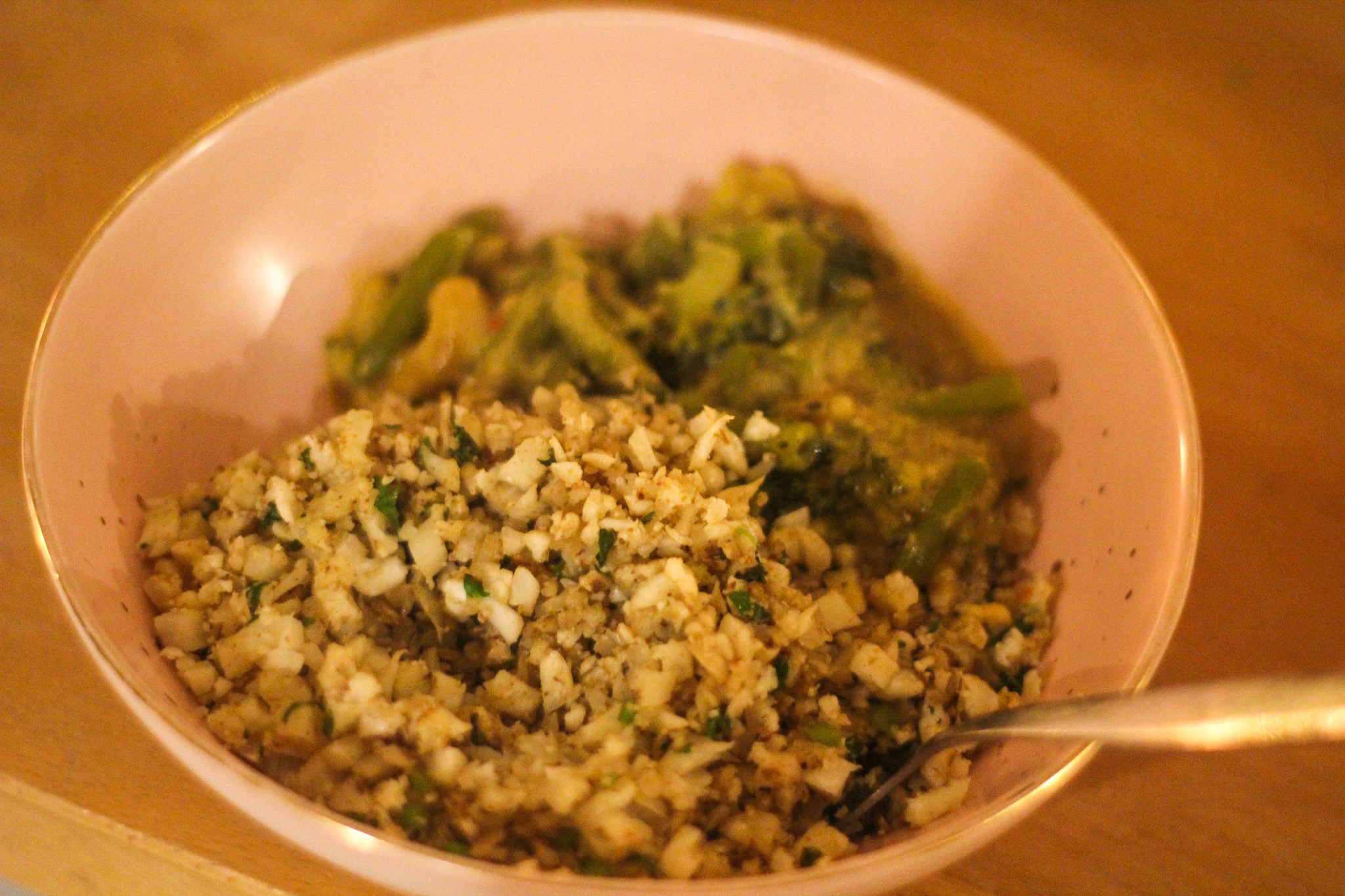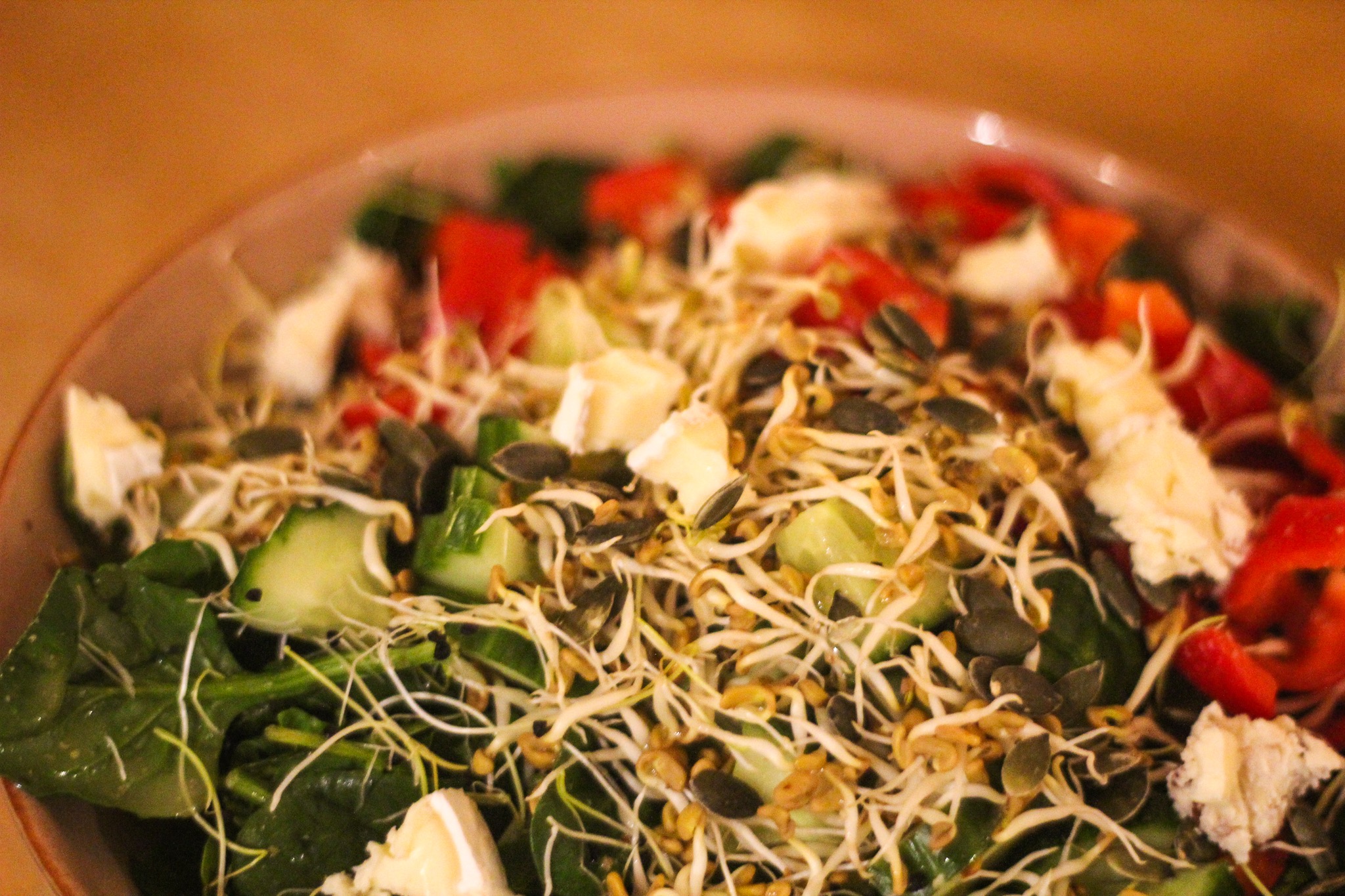 Salade met:
spinazie
gevulde brie
pompoenpitten
kiemen
komkommer
paprika
balsamico dressing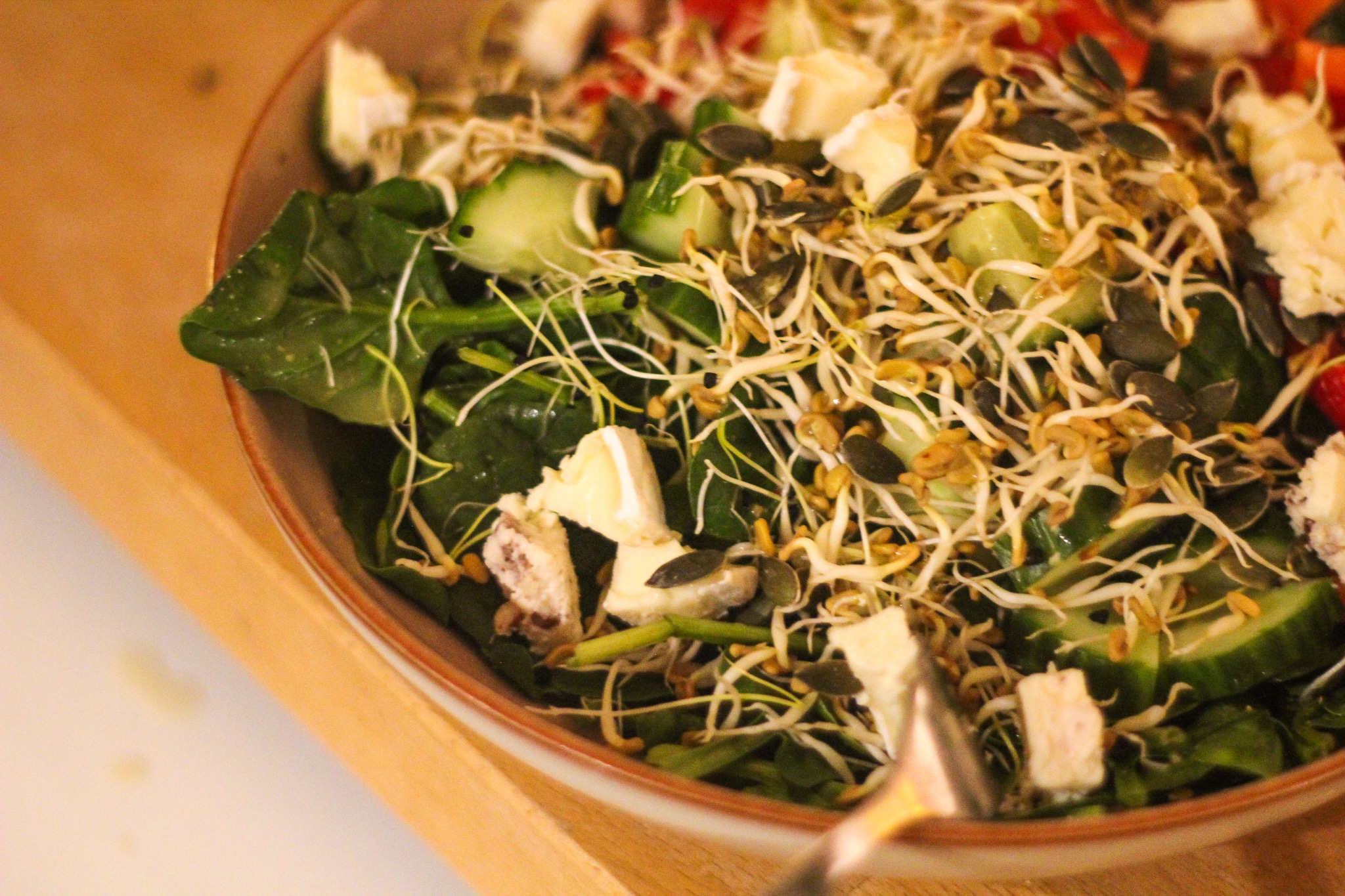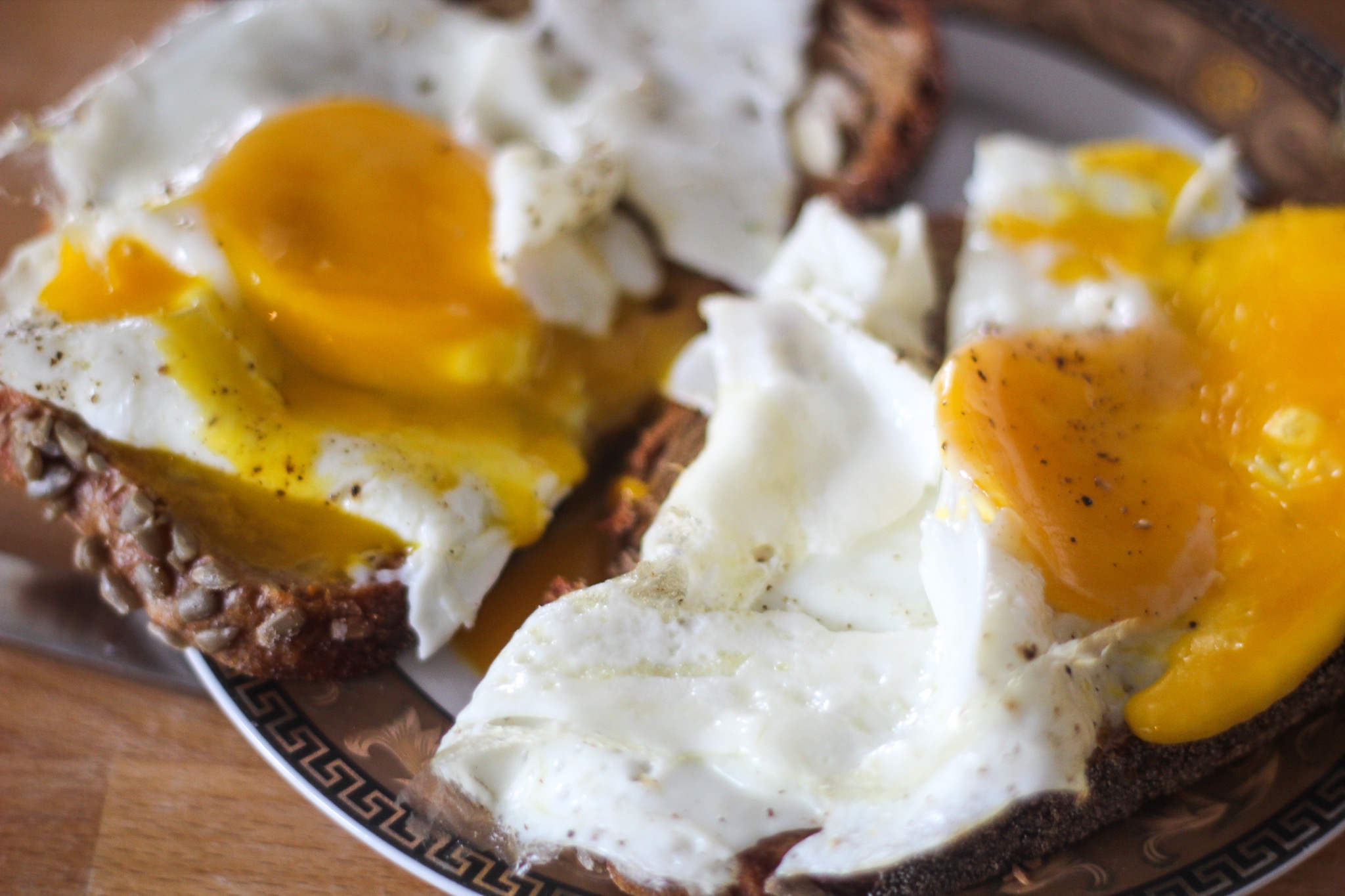 Broodjes met gebakken eieren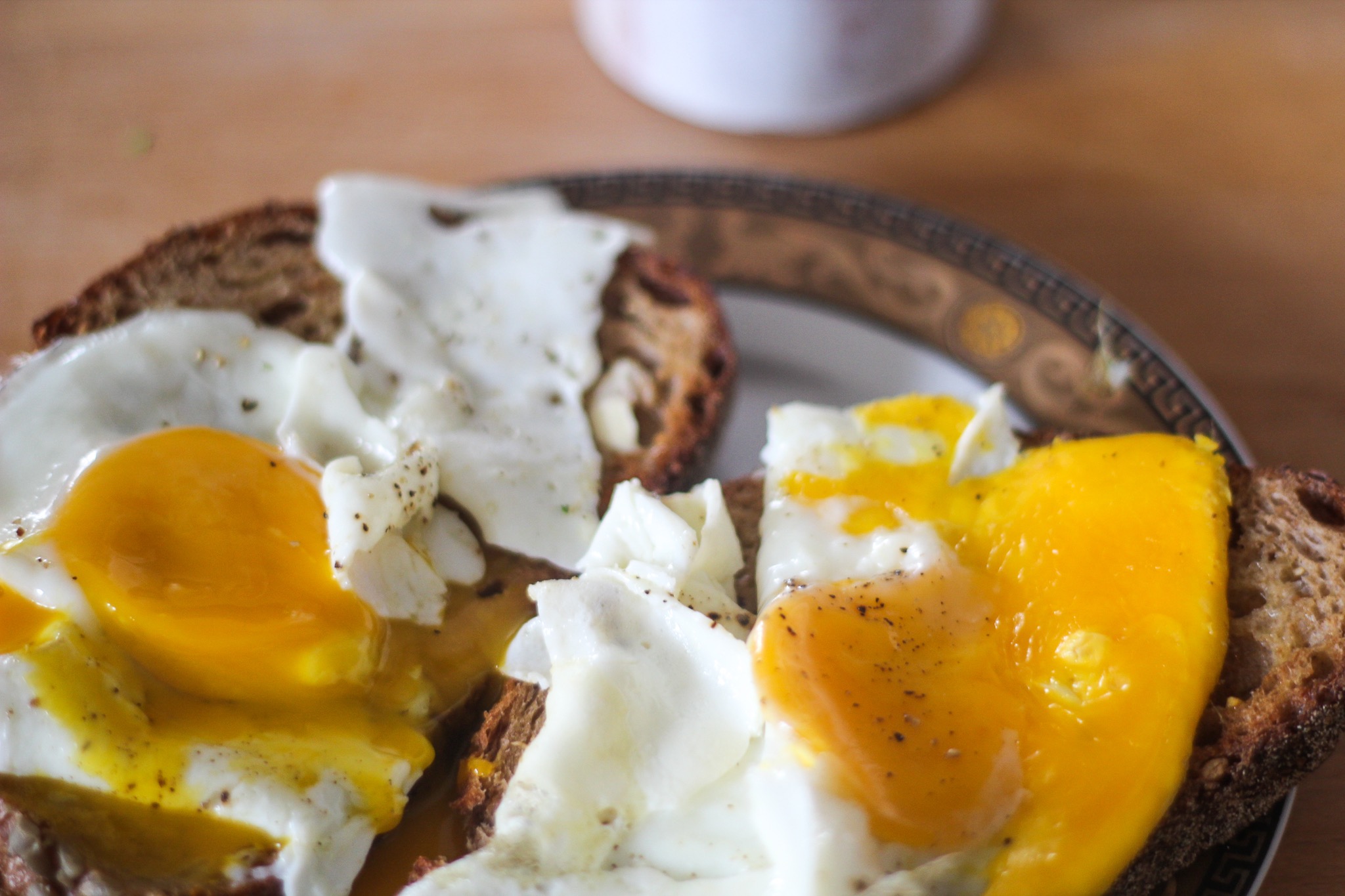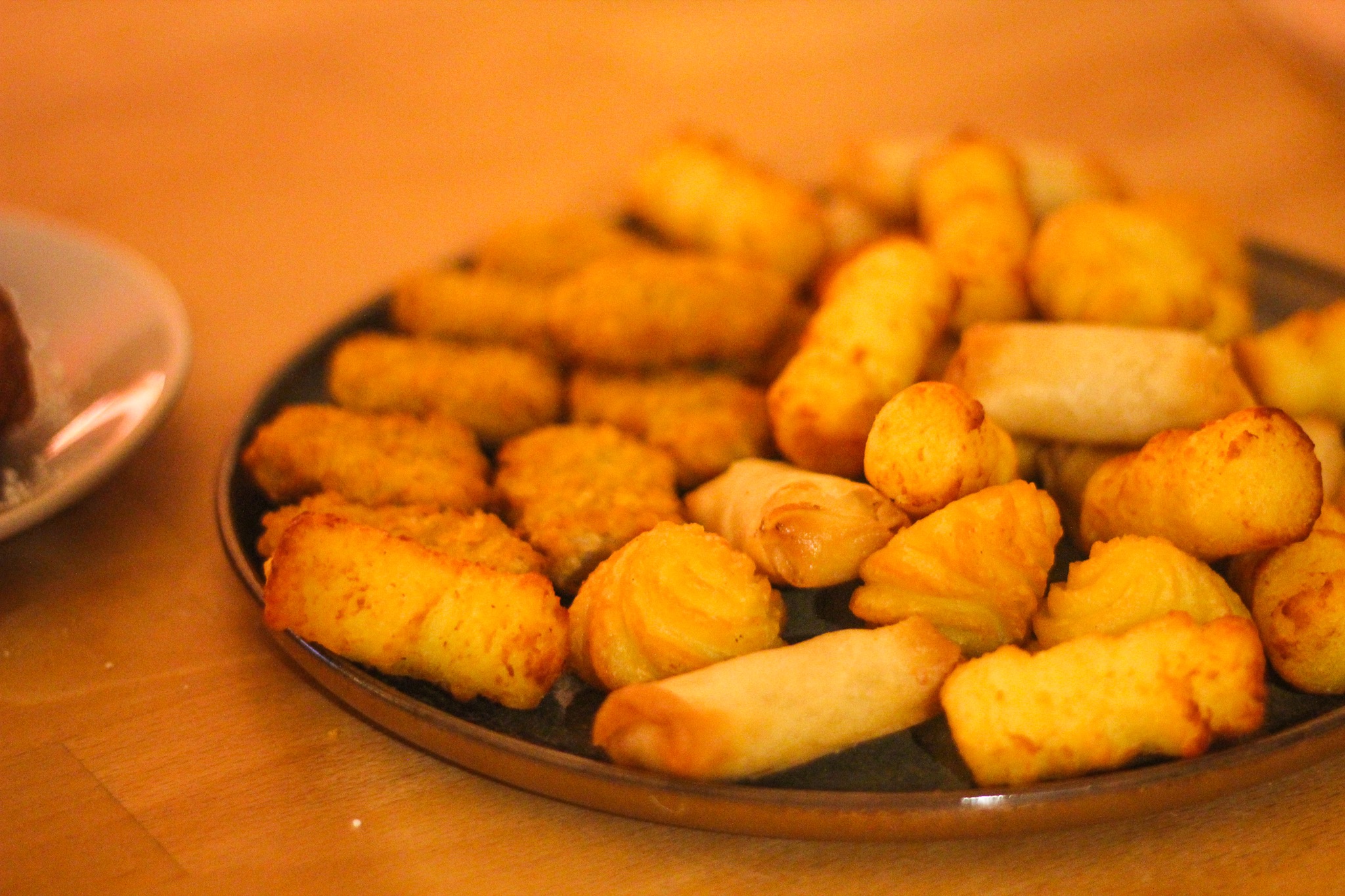 Snacks uit de Airfryer
aardappel rozetjes
aardappel kroketjes
vega kipnuggets
vega loempia's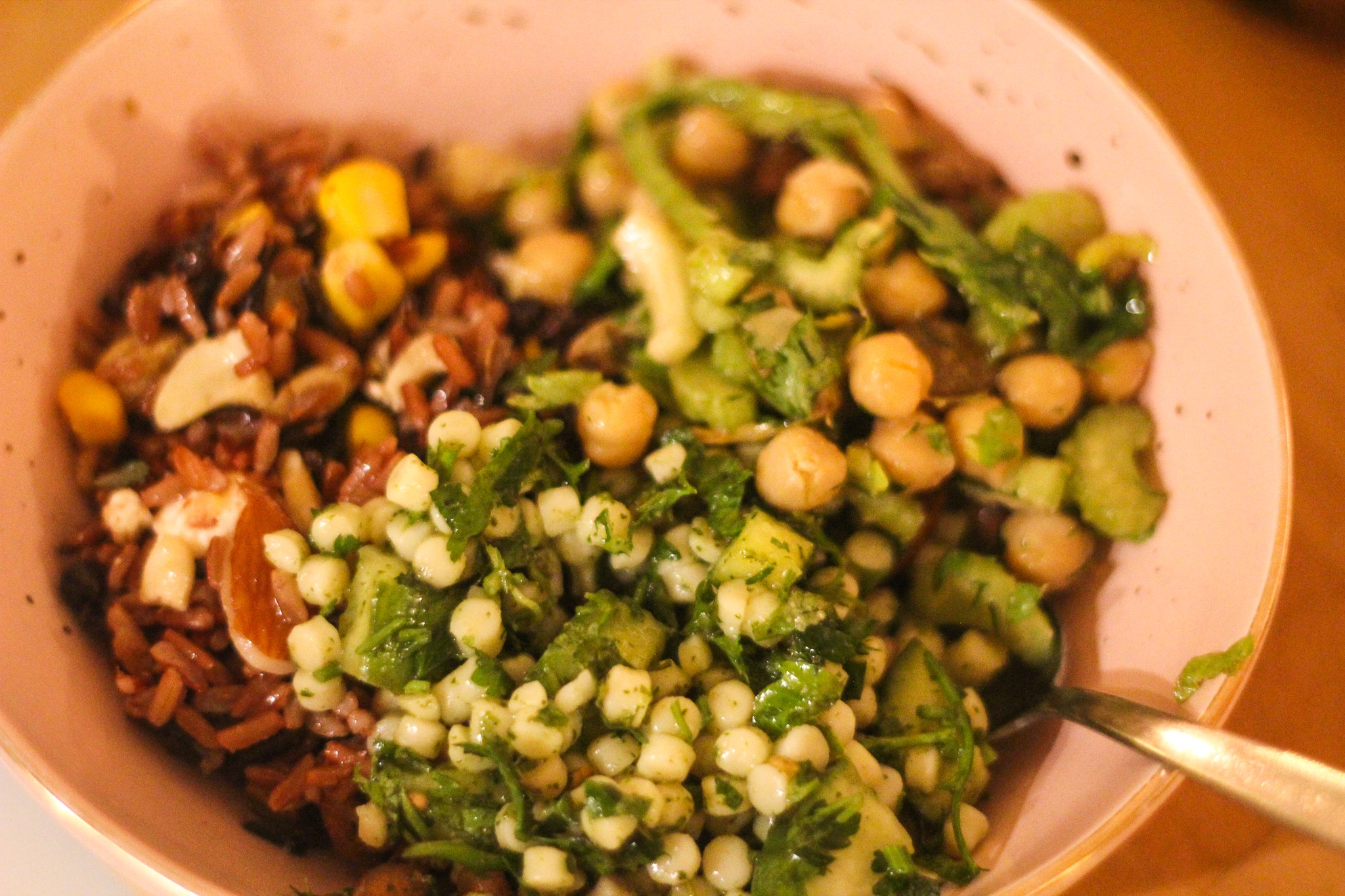 Salades van de Marqt:
wilde rijst salade met amandelen, maïs, casehwnoten, rozijnen
parelgort met peterselie, komkommer, citroen, zout
kikkererwten, selderij, rozijnen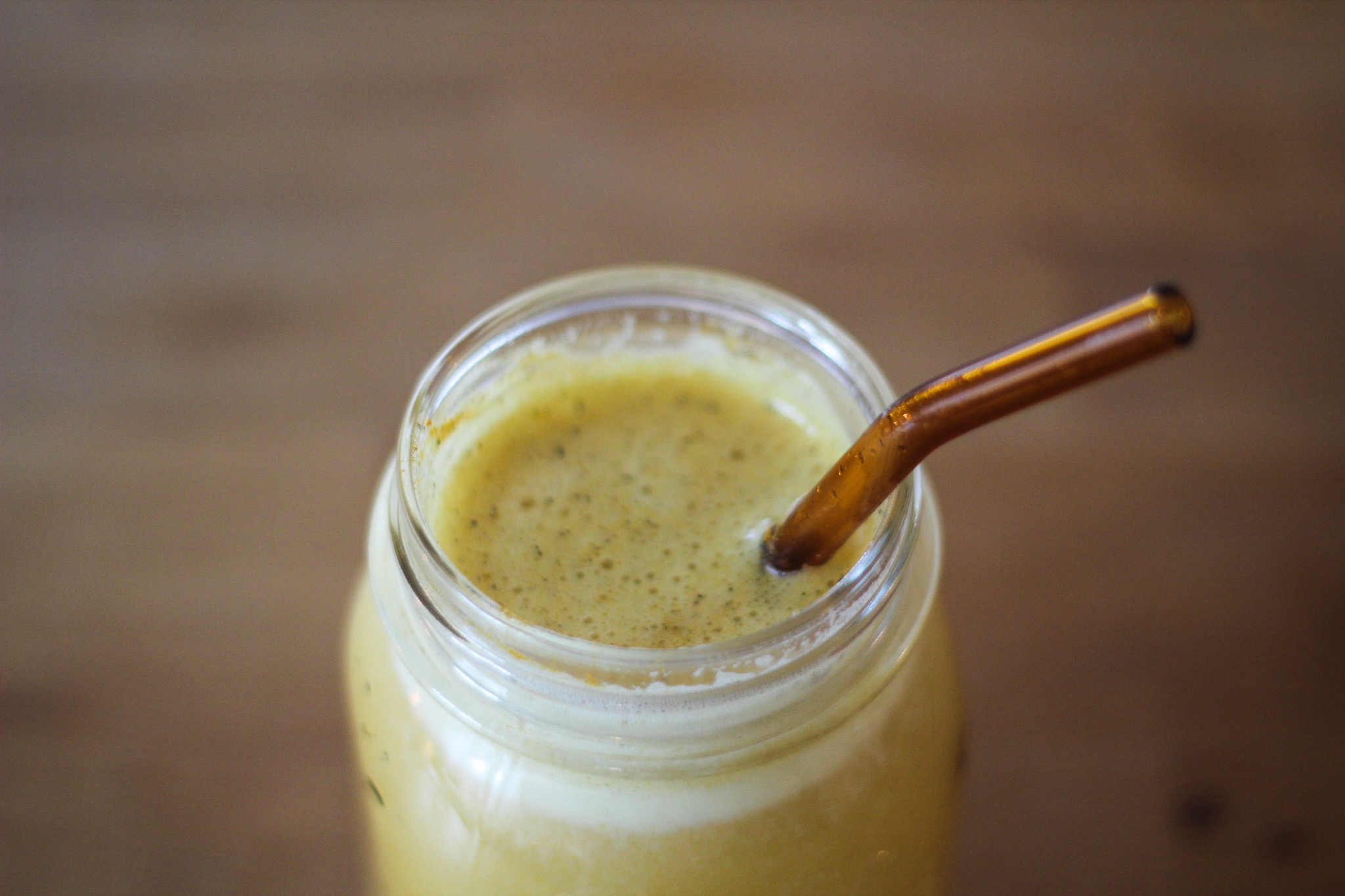 Sapje met:
gember
citroen
sinaasappel
kurkuma
zwarte peper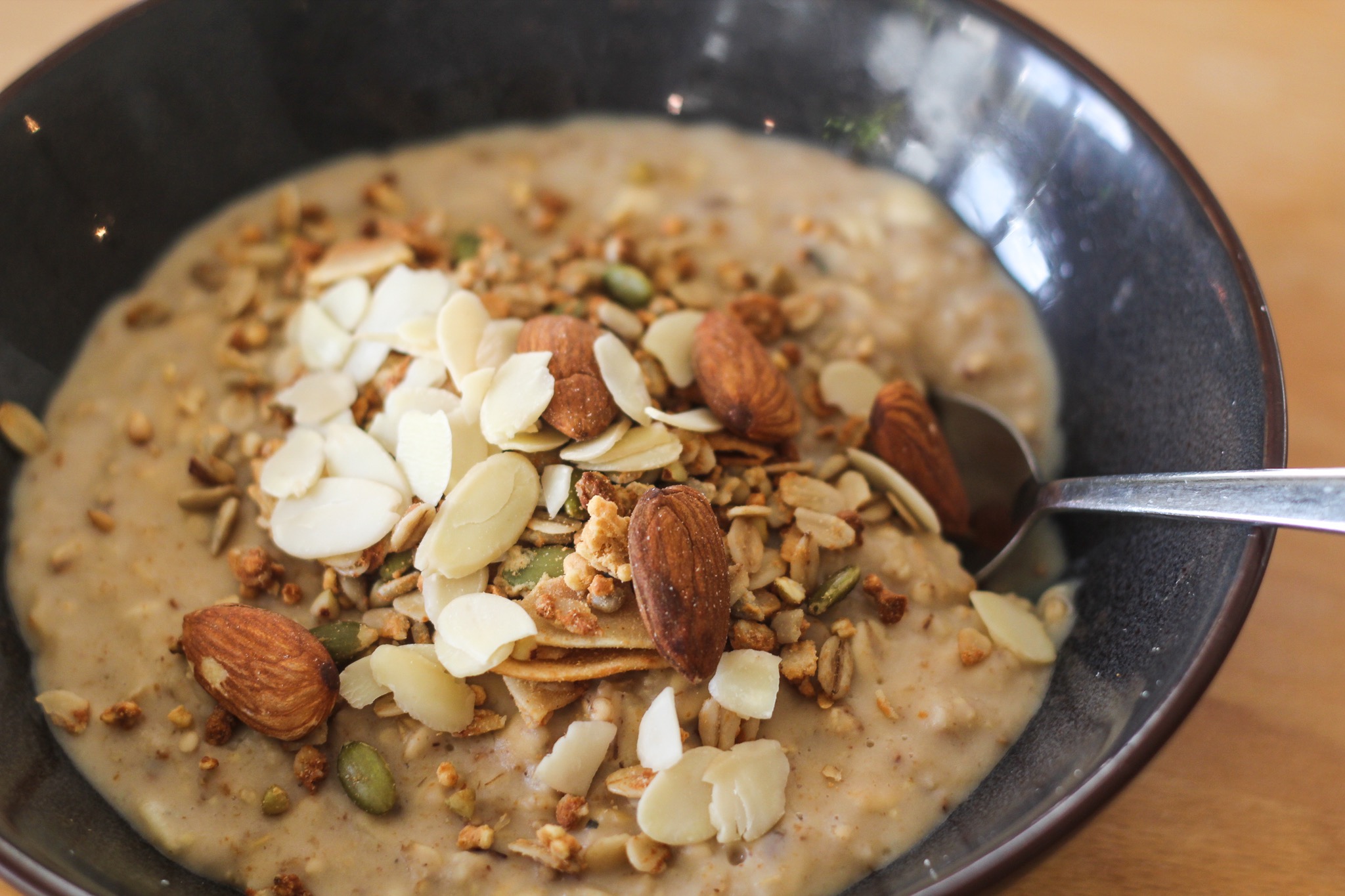 Havermout met:
havermout
eiwitpoeder
havermelk
amandelen
granola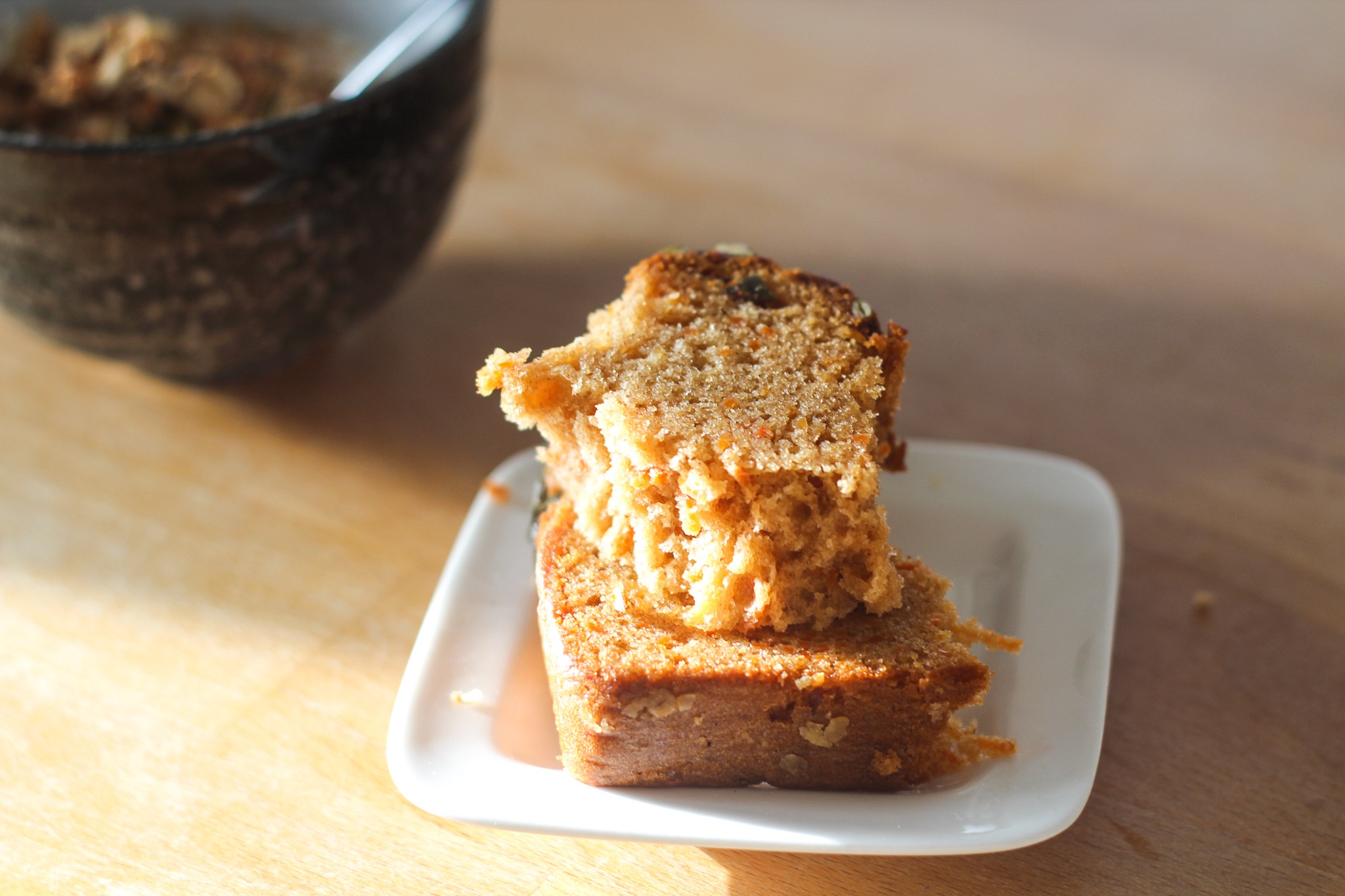 Wortel courgette cake van de Marqt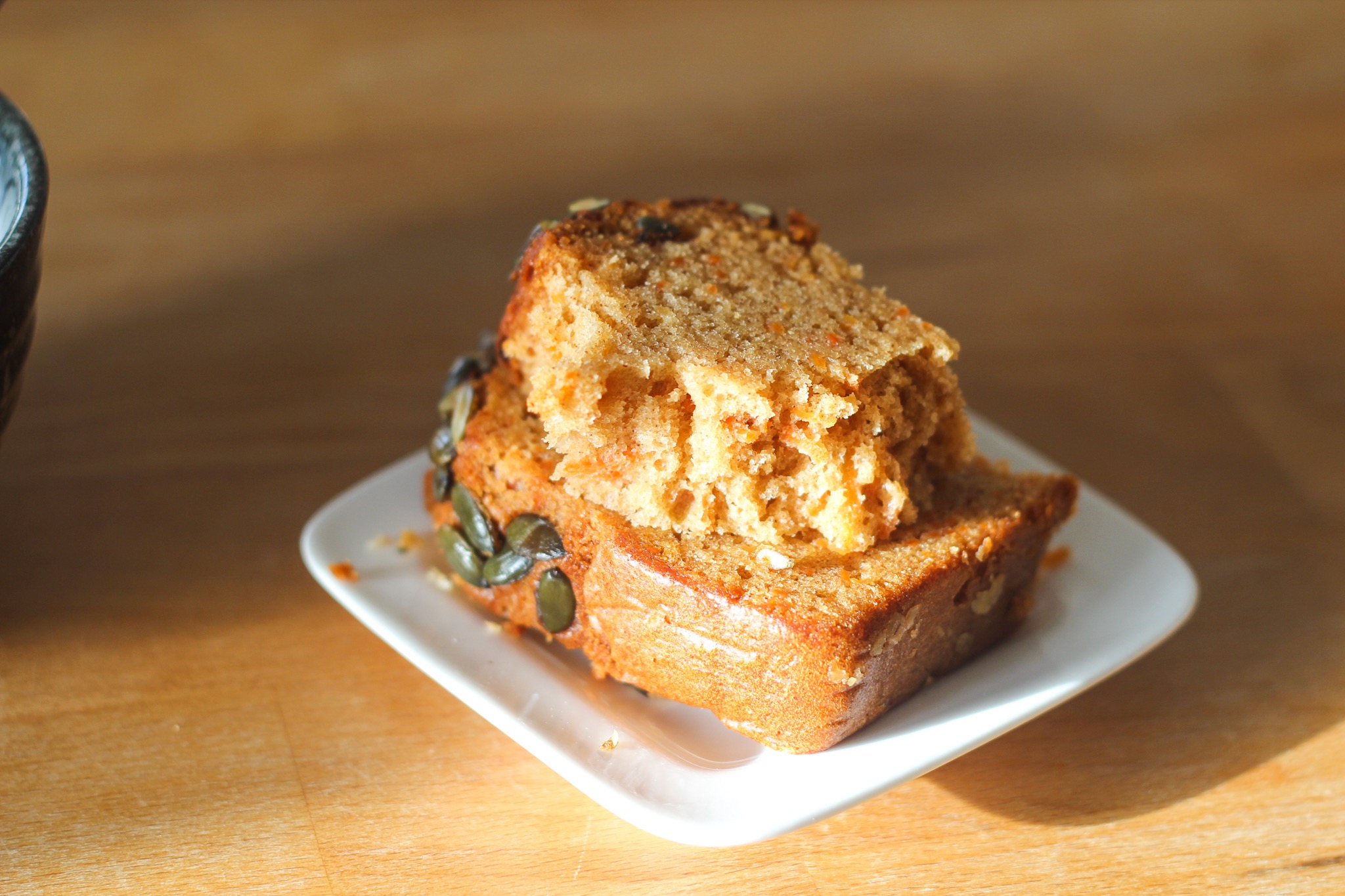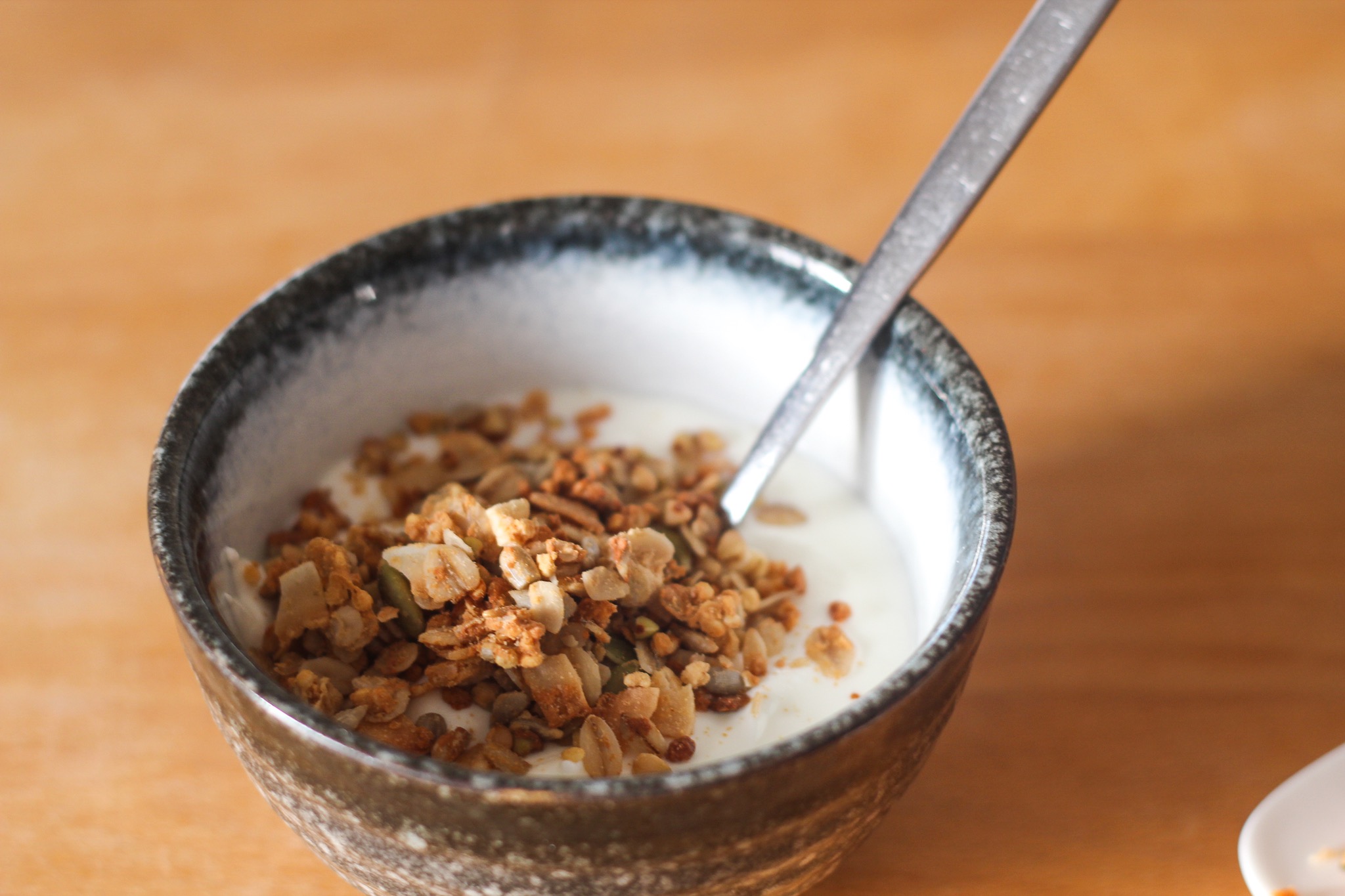 Yoghurt met granola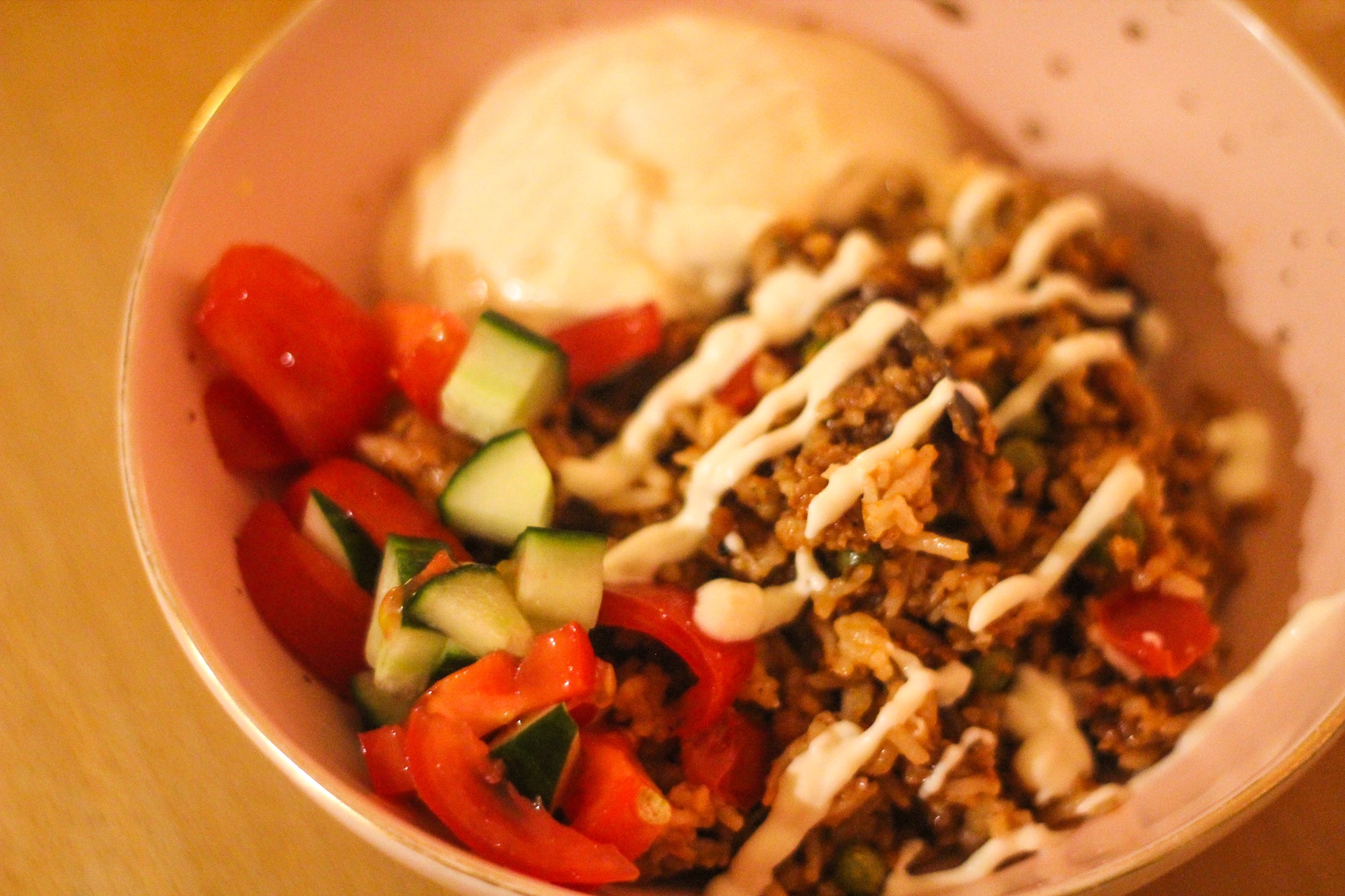 Een rijstgerecht van de Marqt (ik weet niet meer welke het was) met yoghurt, tomaat, komkommer en toum saus.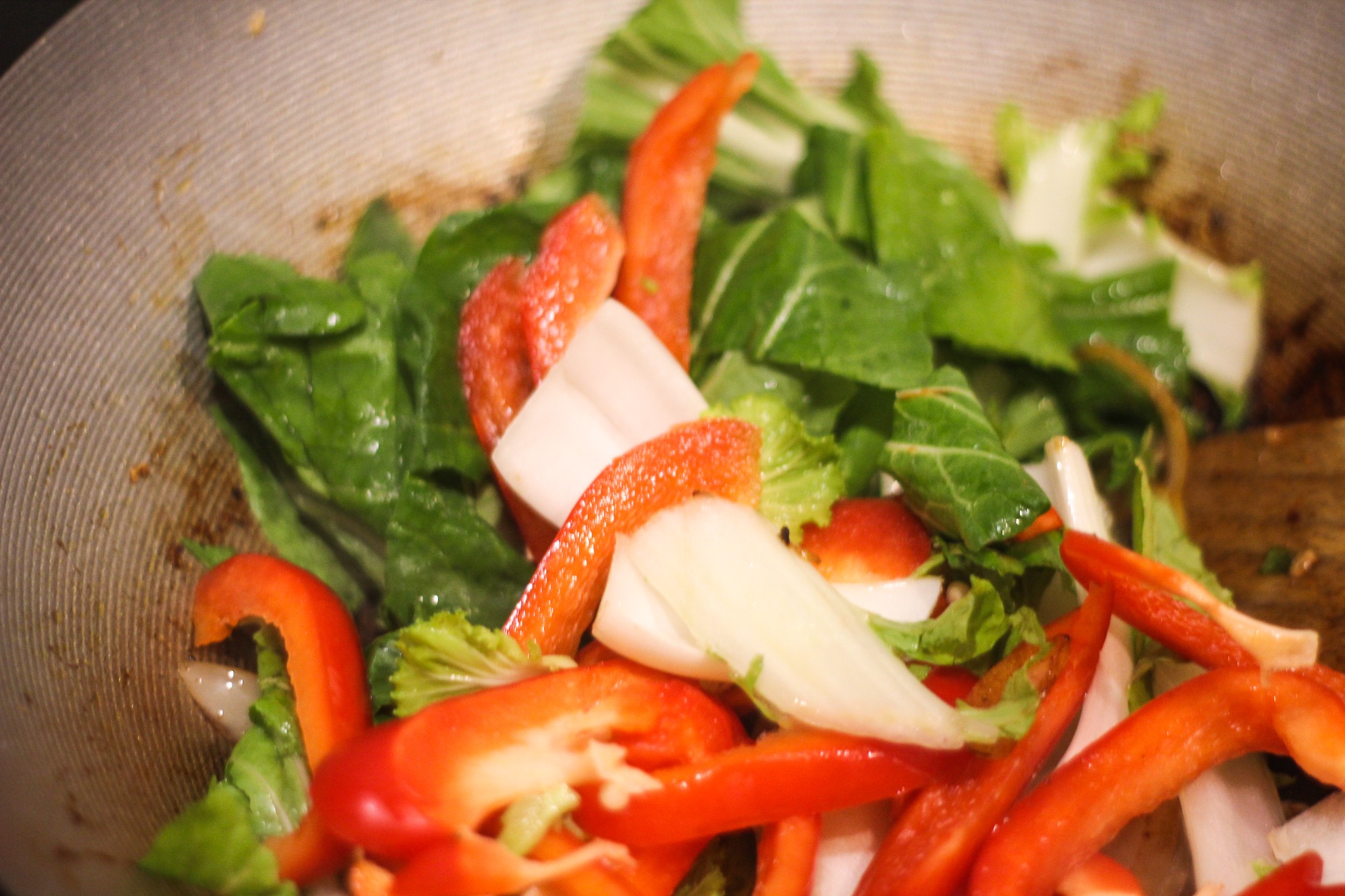 Paksoi en paprika in de wok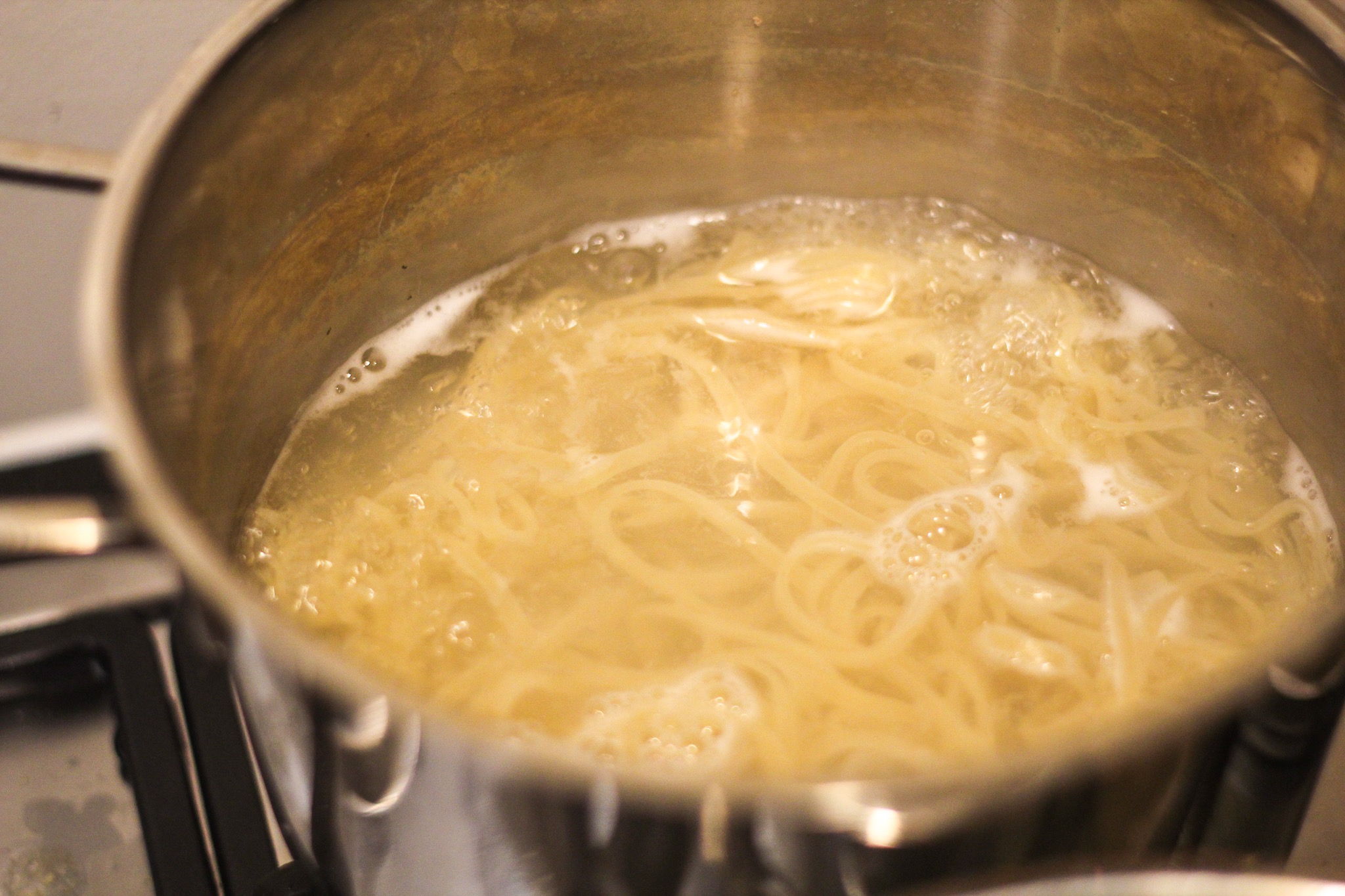 Noedels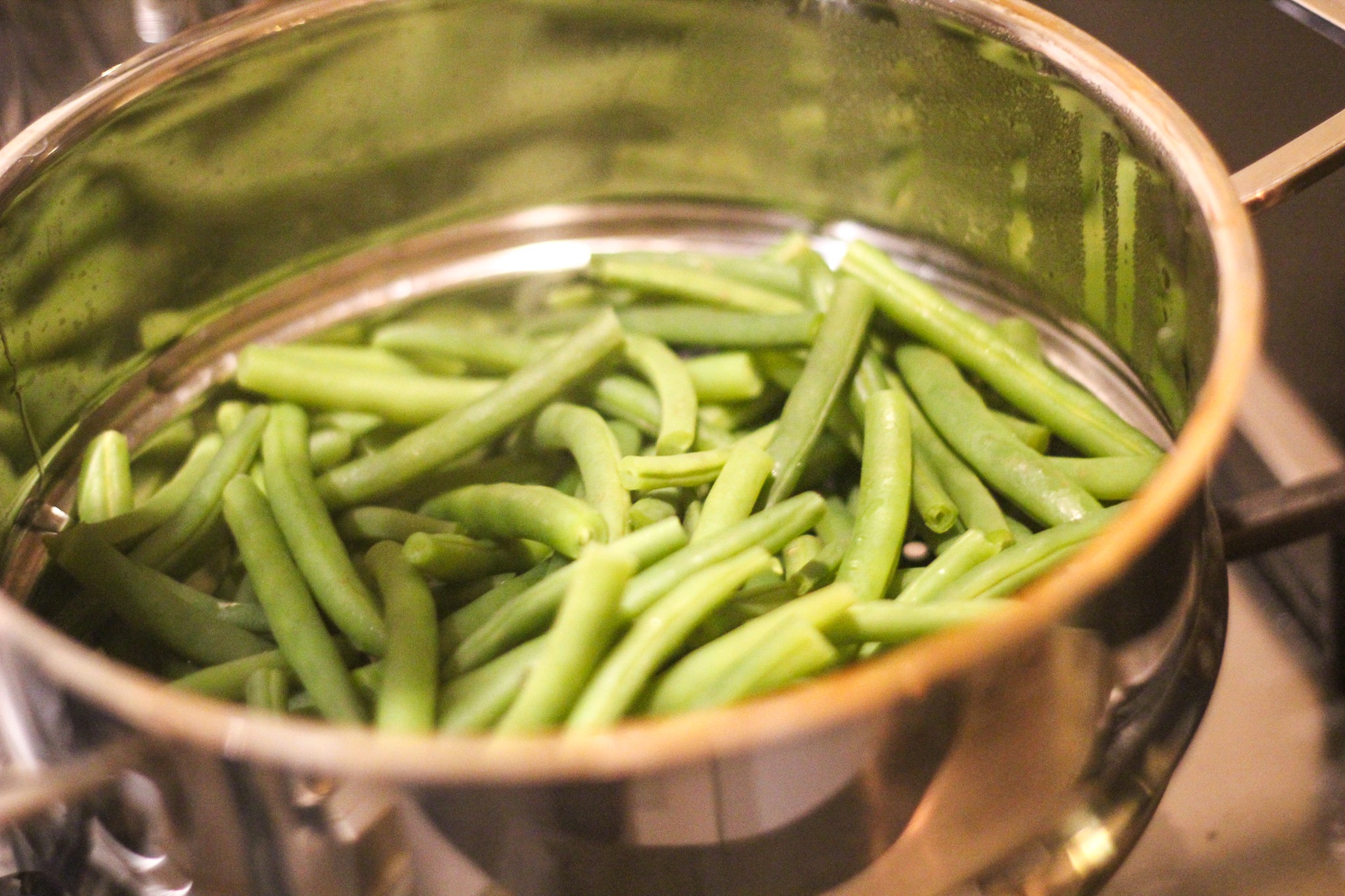 Gestoomde sperziebonen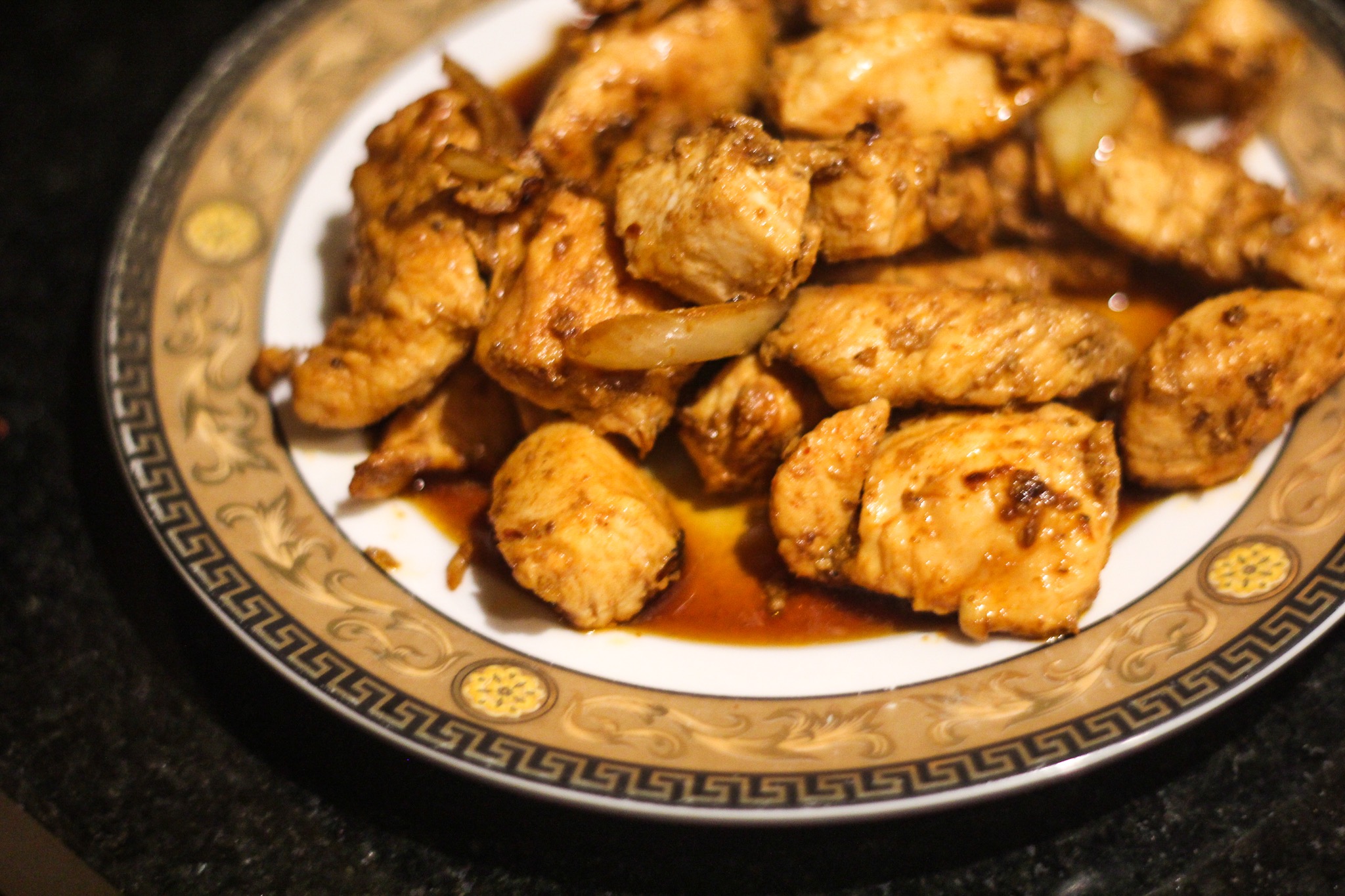 Gebakken kip met ketjap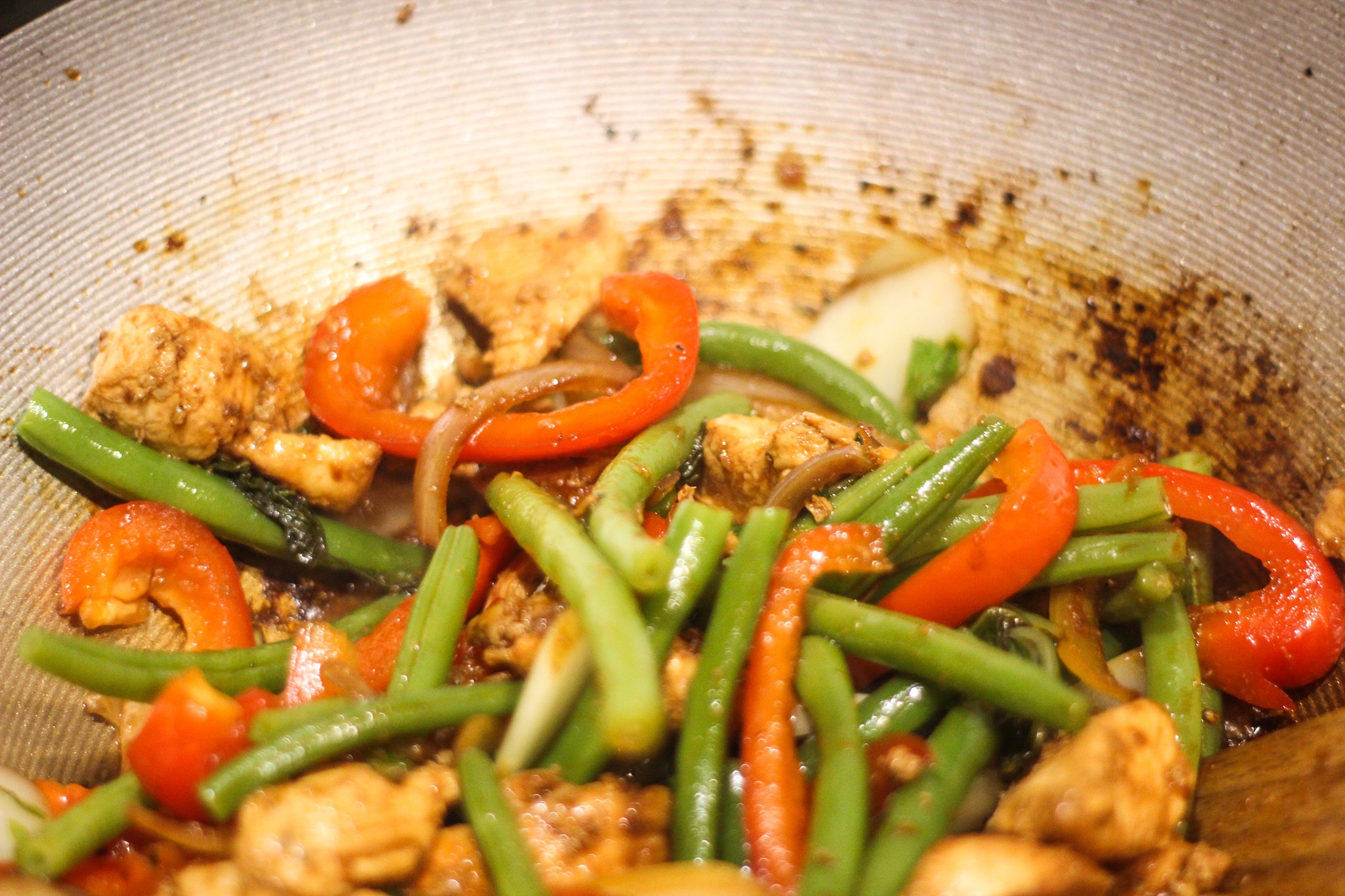 Allemaal bij elkaar in de wok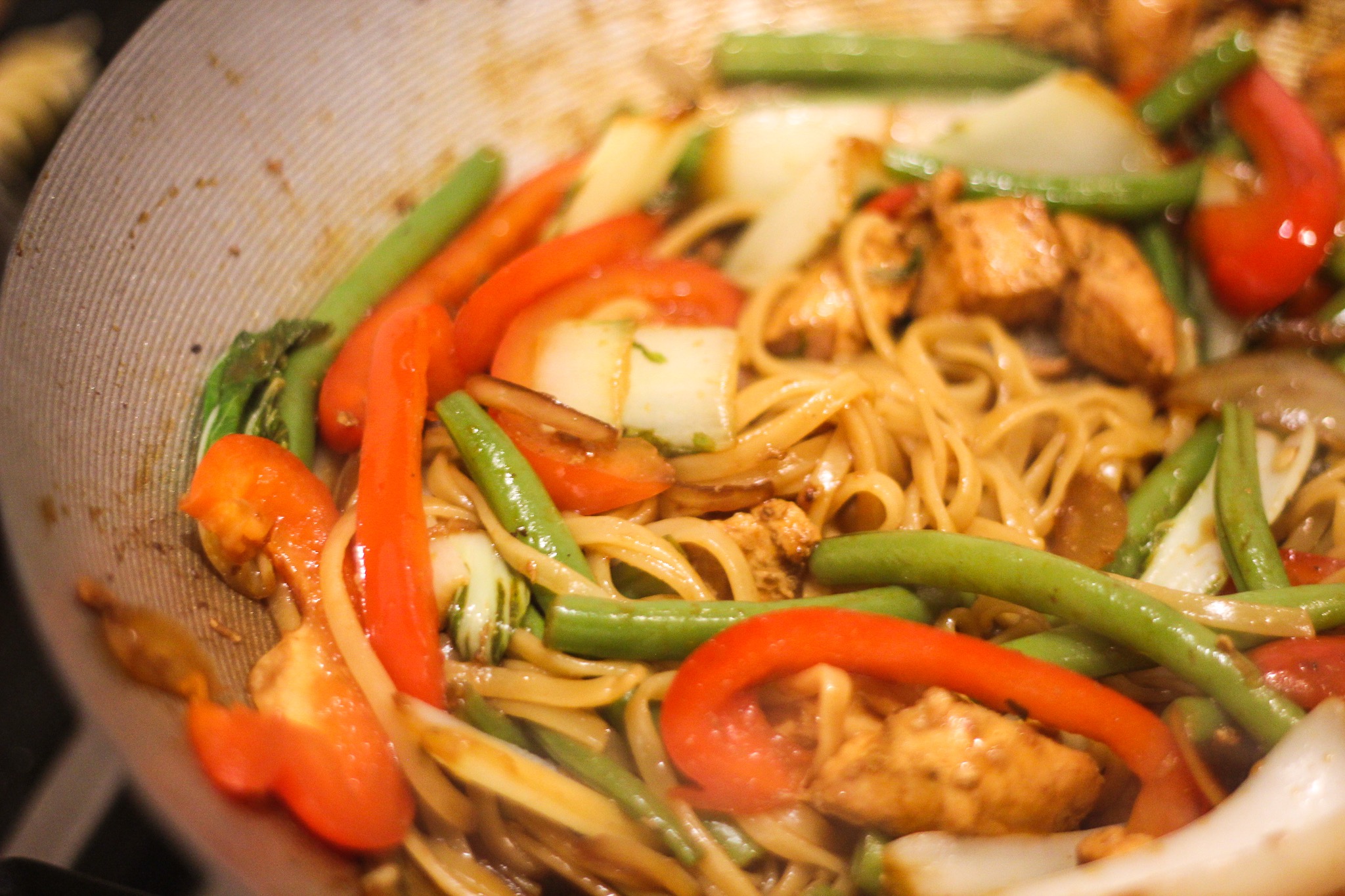 Noedels erbij en klaar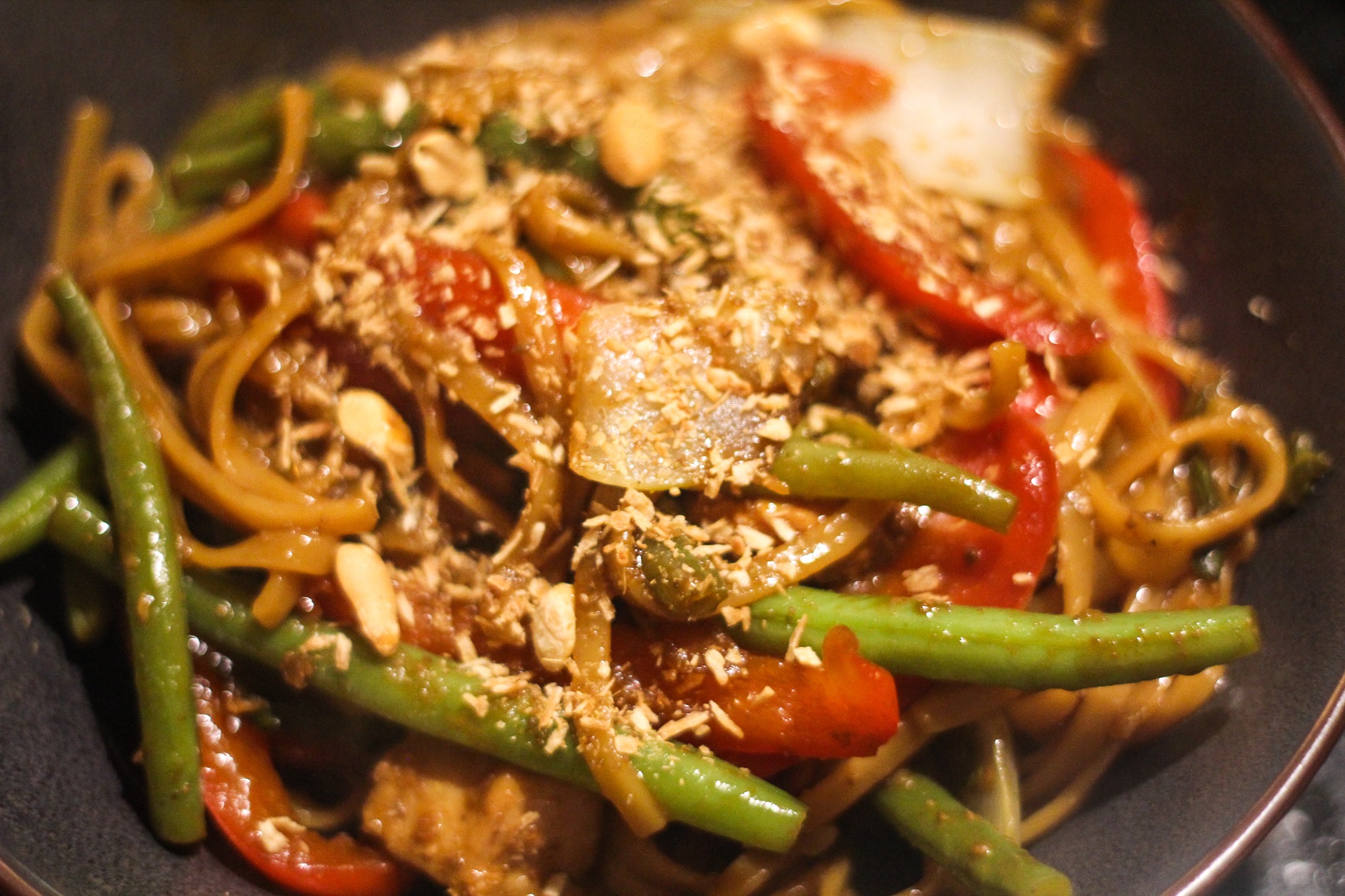 Getopt met pinda's en kokos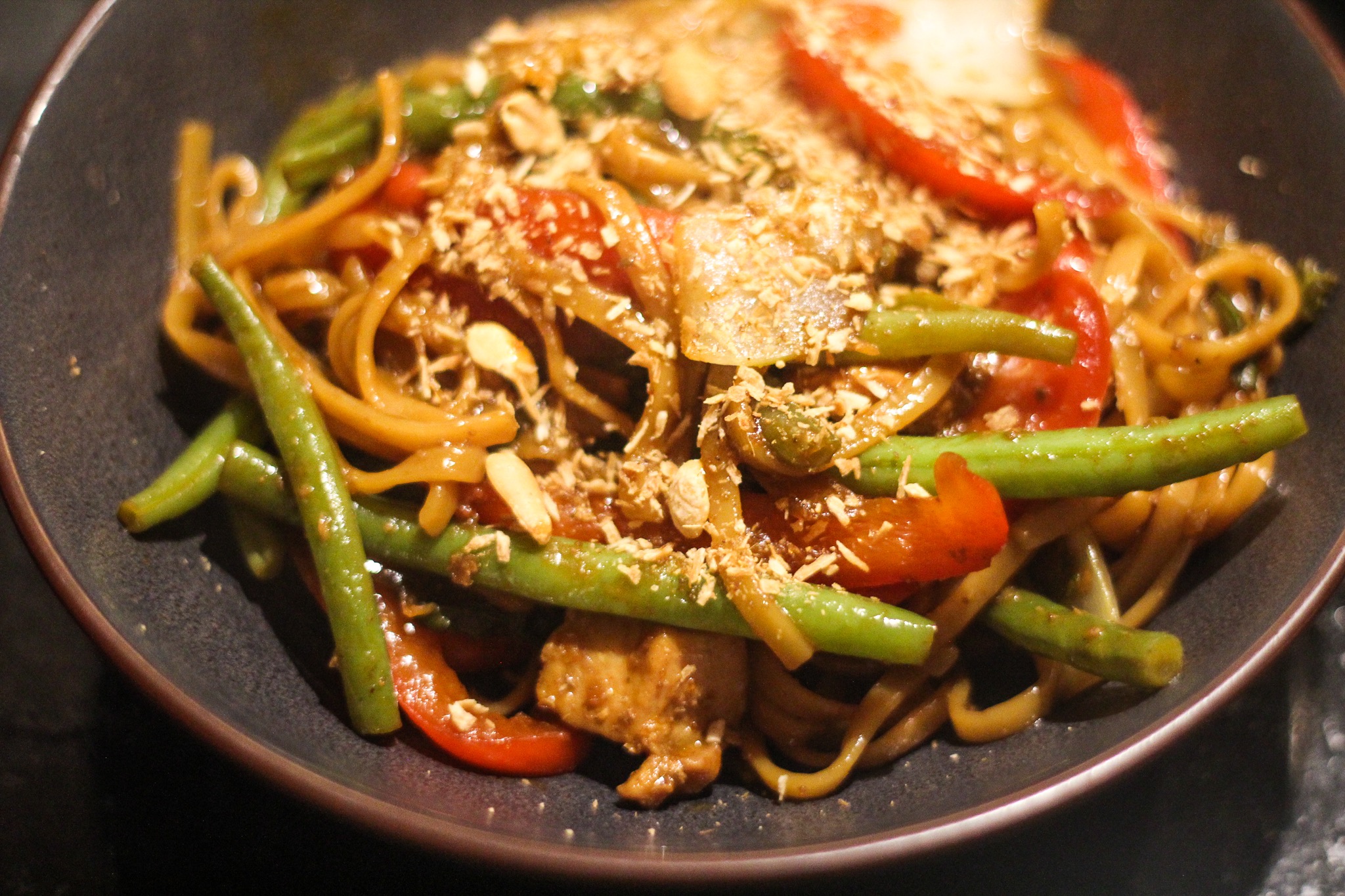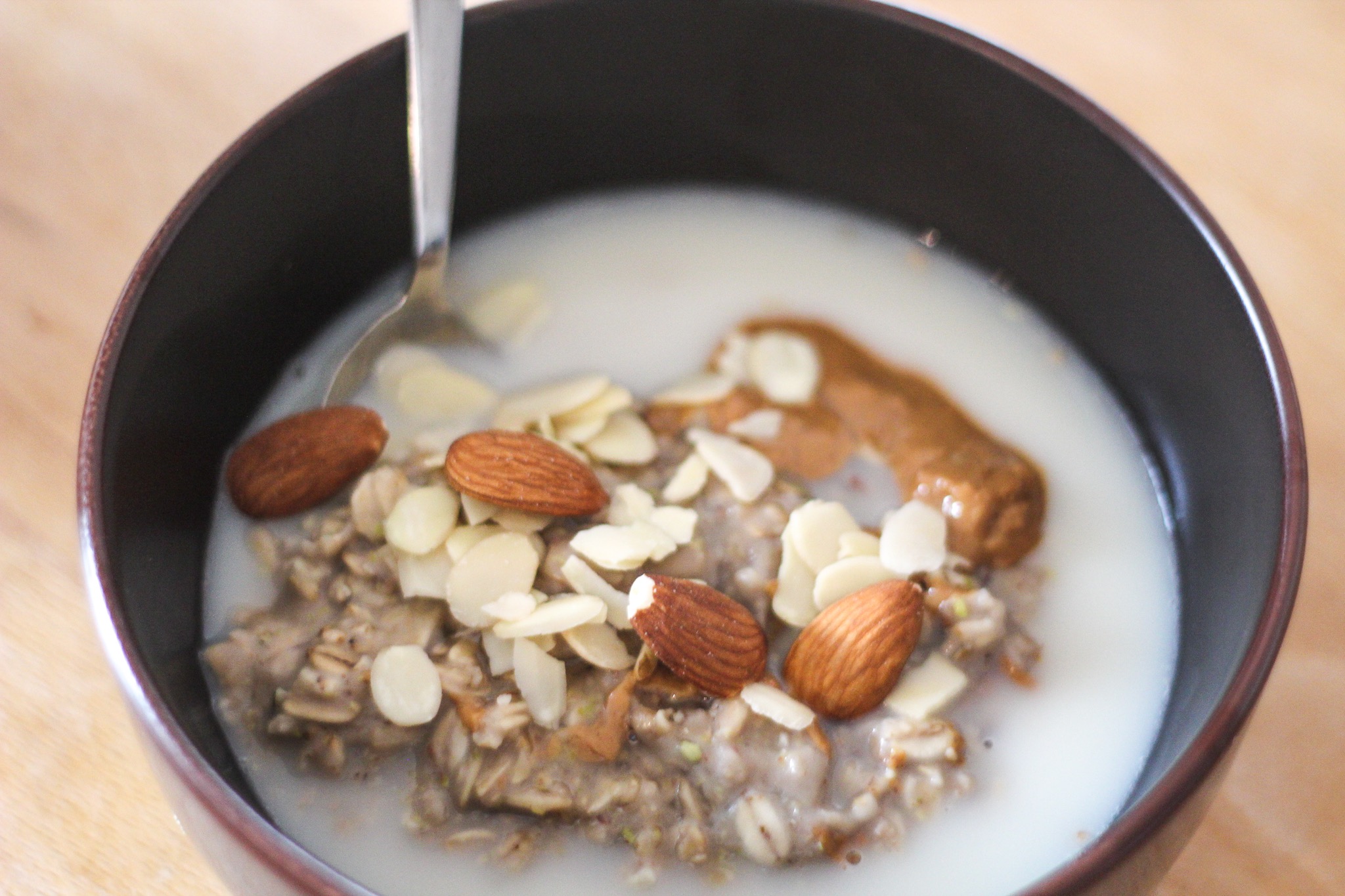 Havermout:
Havermout
Eiwitpoeder
Havermelk
Amandelen
Pindakaas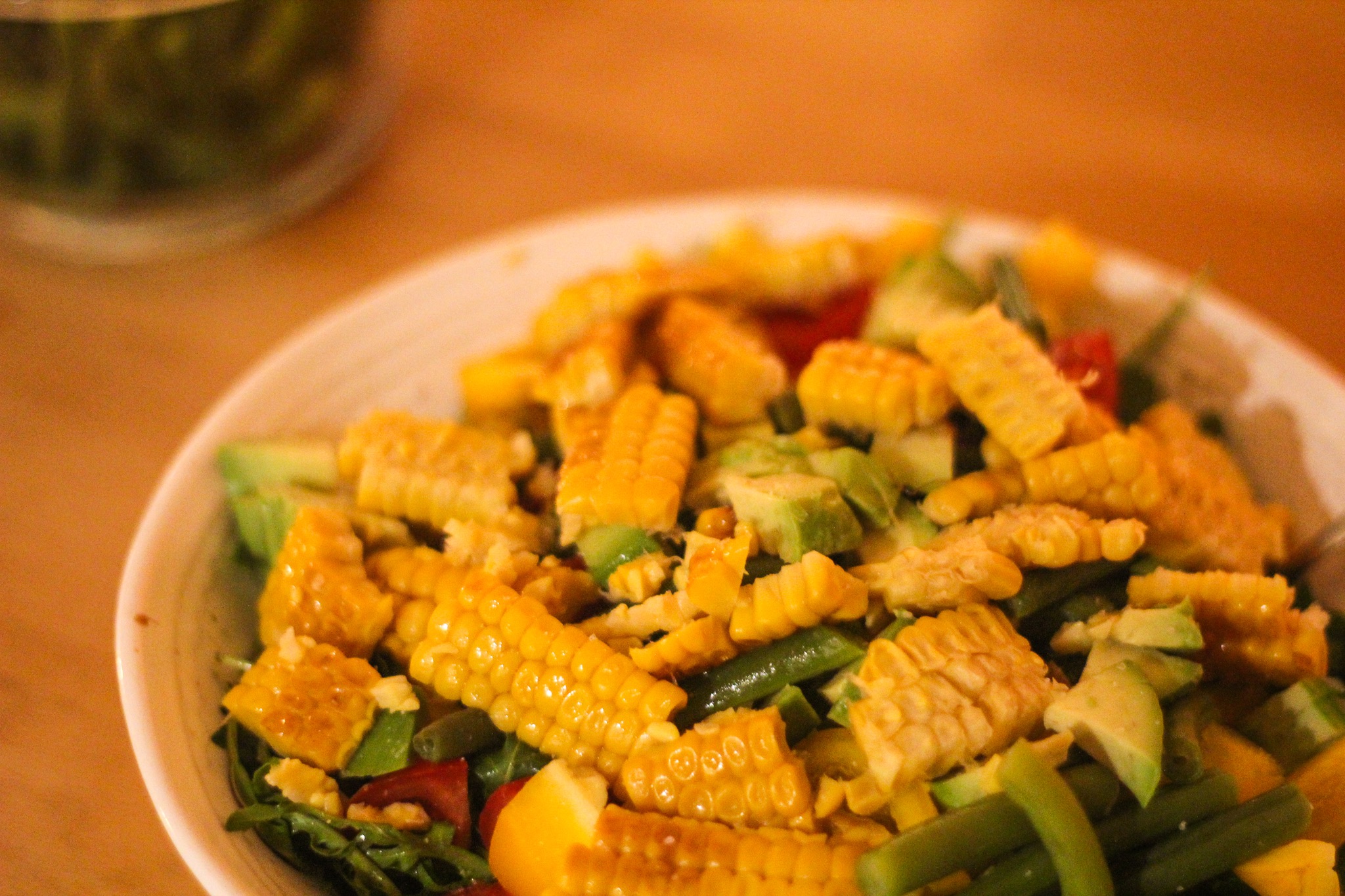 Bomvolle salade:
spinazie
sperziebonen
avocado
mais
tomaat
gele paprika
balsamico dressing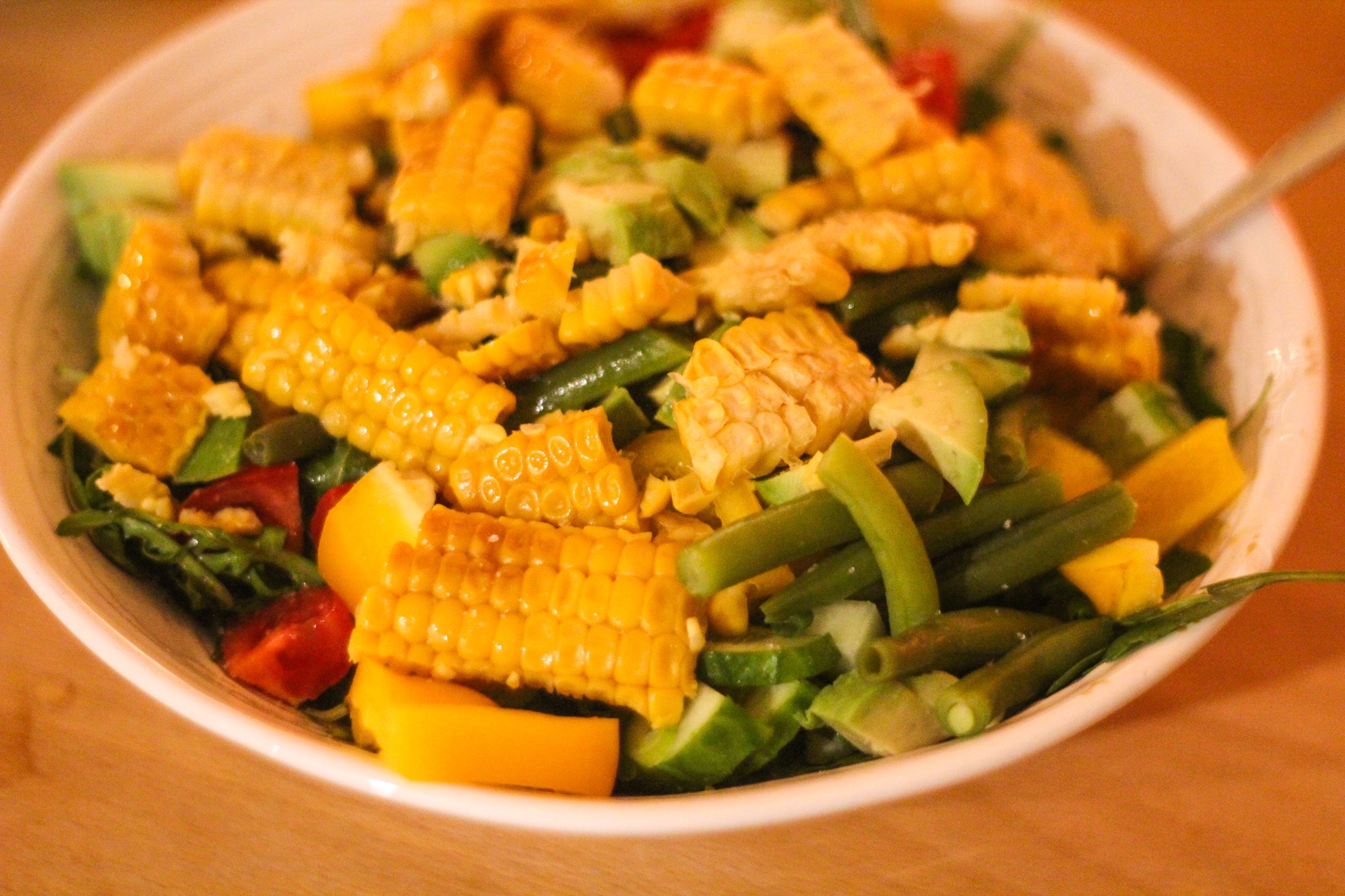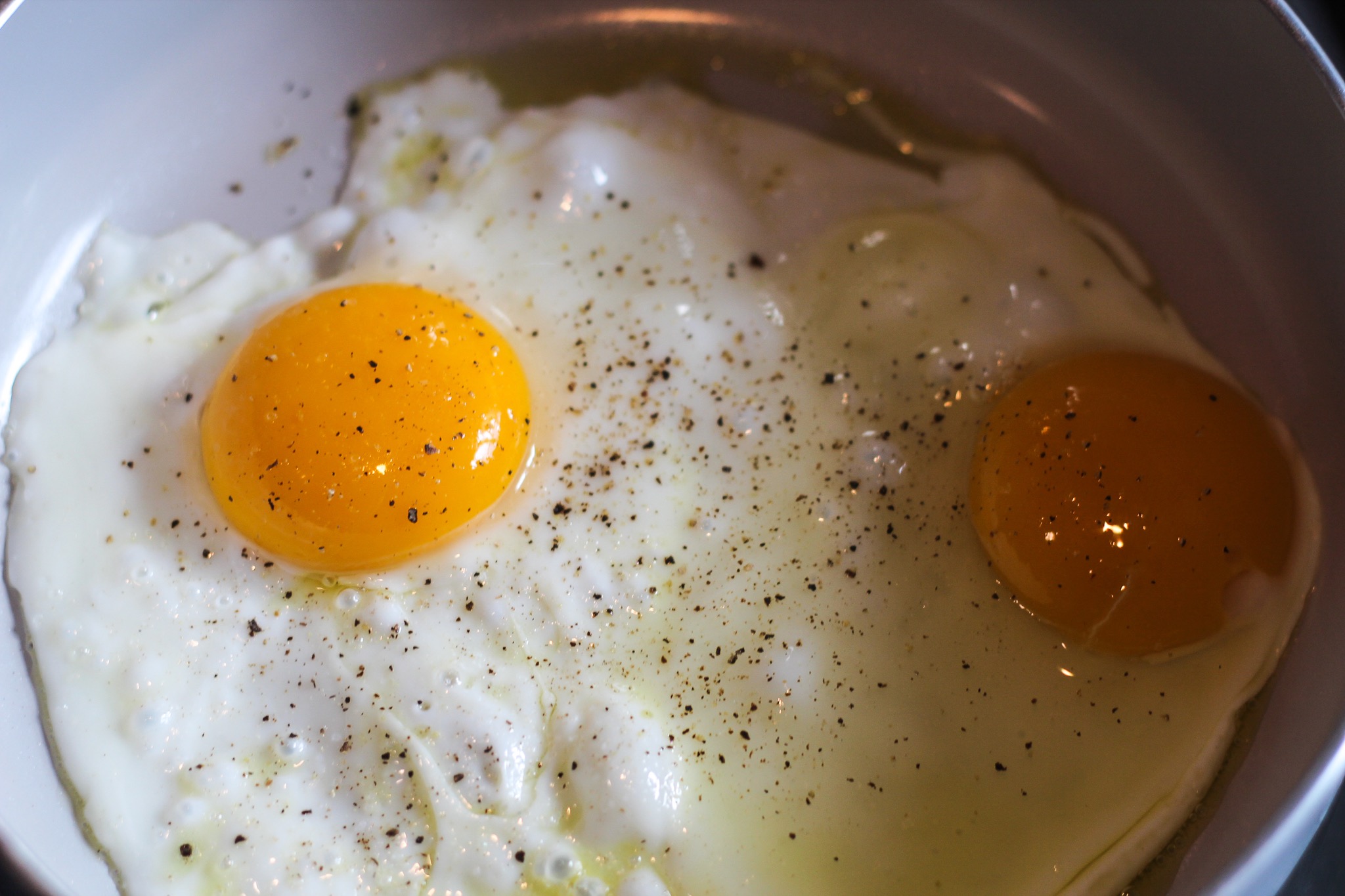 Twee gabakken eieren met peper en zout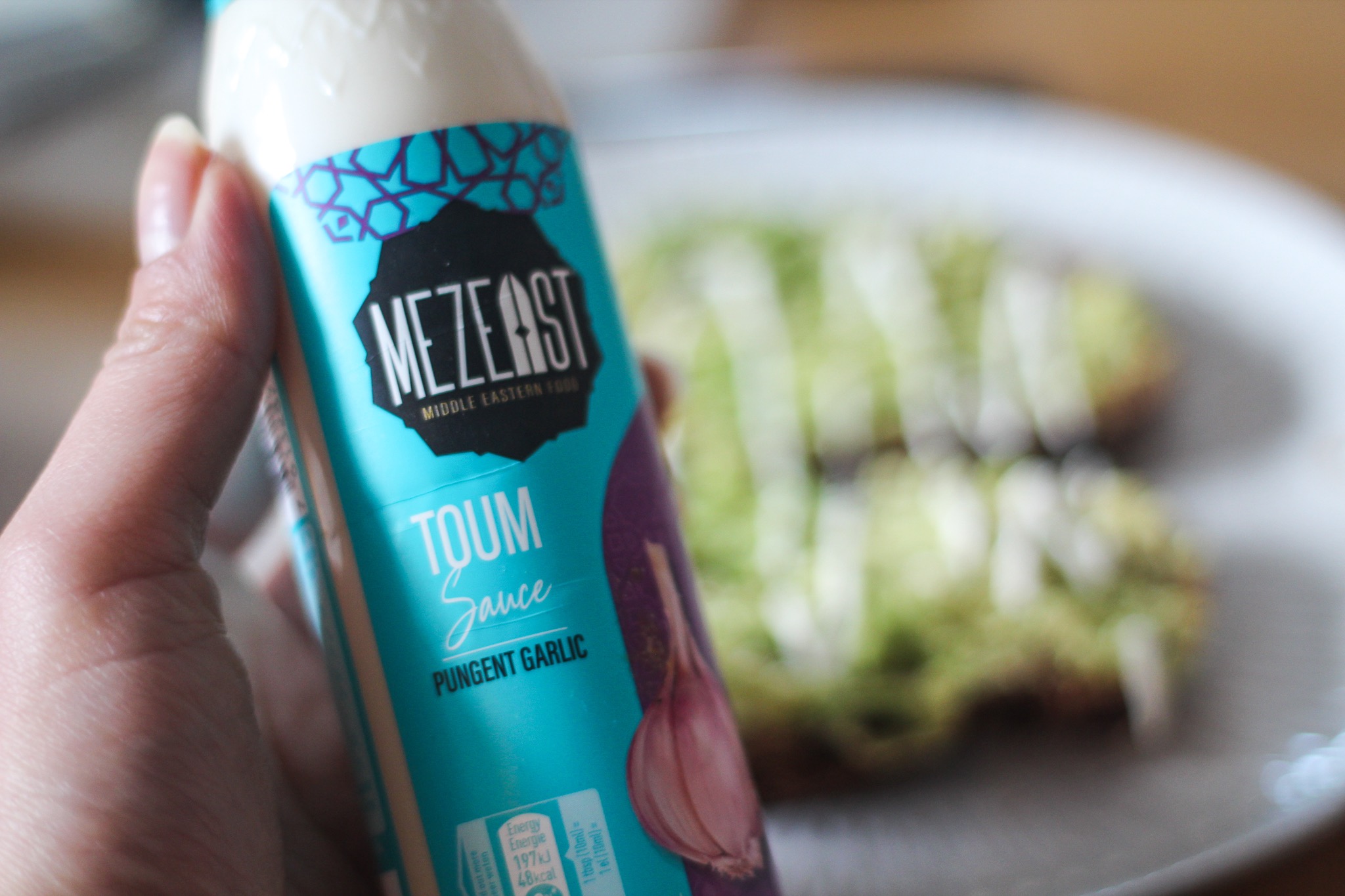 Dit is de toum saus, echt heerlijk! Zoetig met knoflook.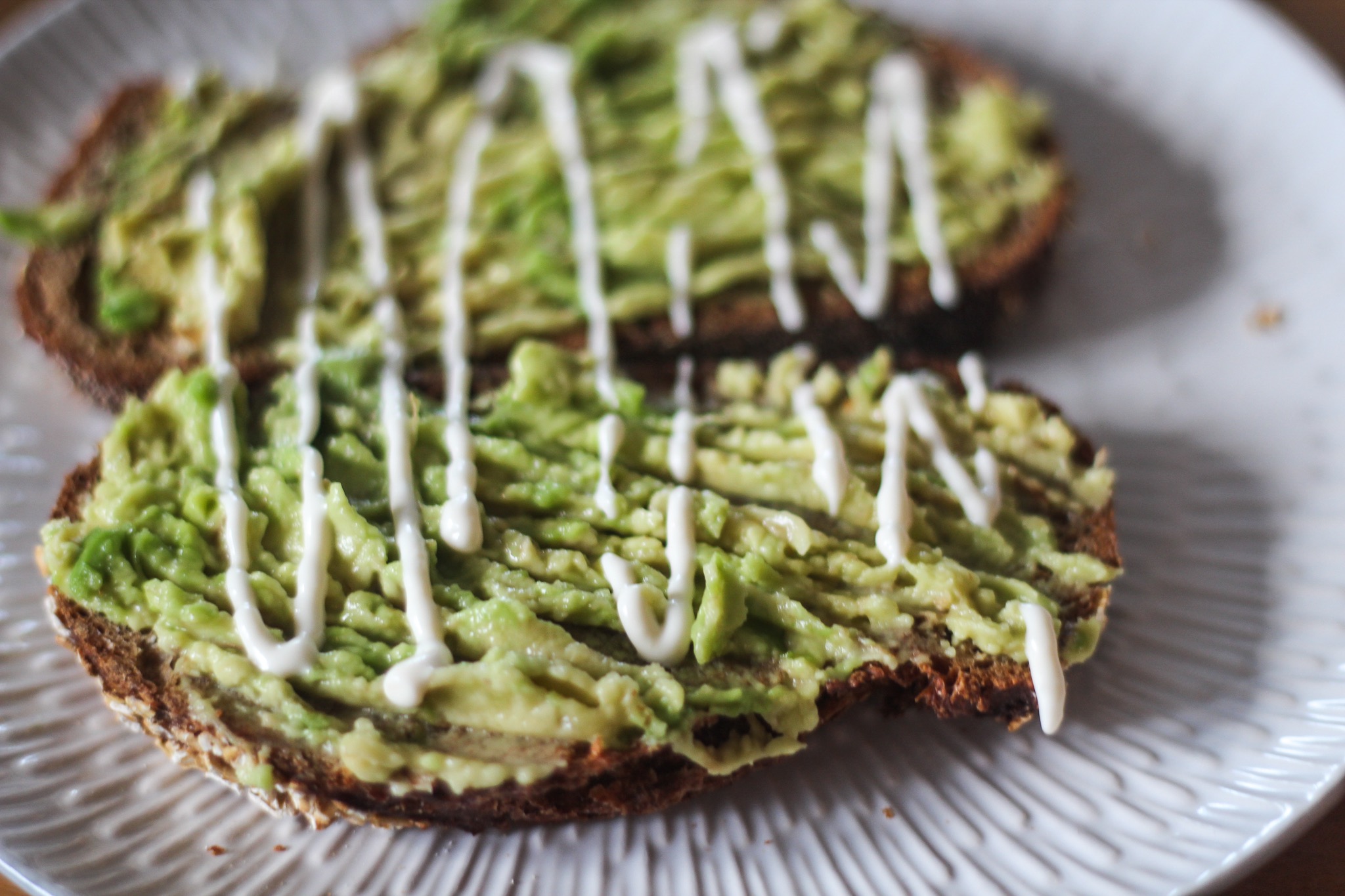 Brood met avocado en de toum saus. Het kan zijn dat ik daarna nog de gebakken eieren hierop heb gedaan, ik heb er geen foto van.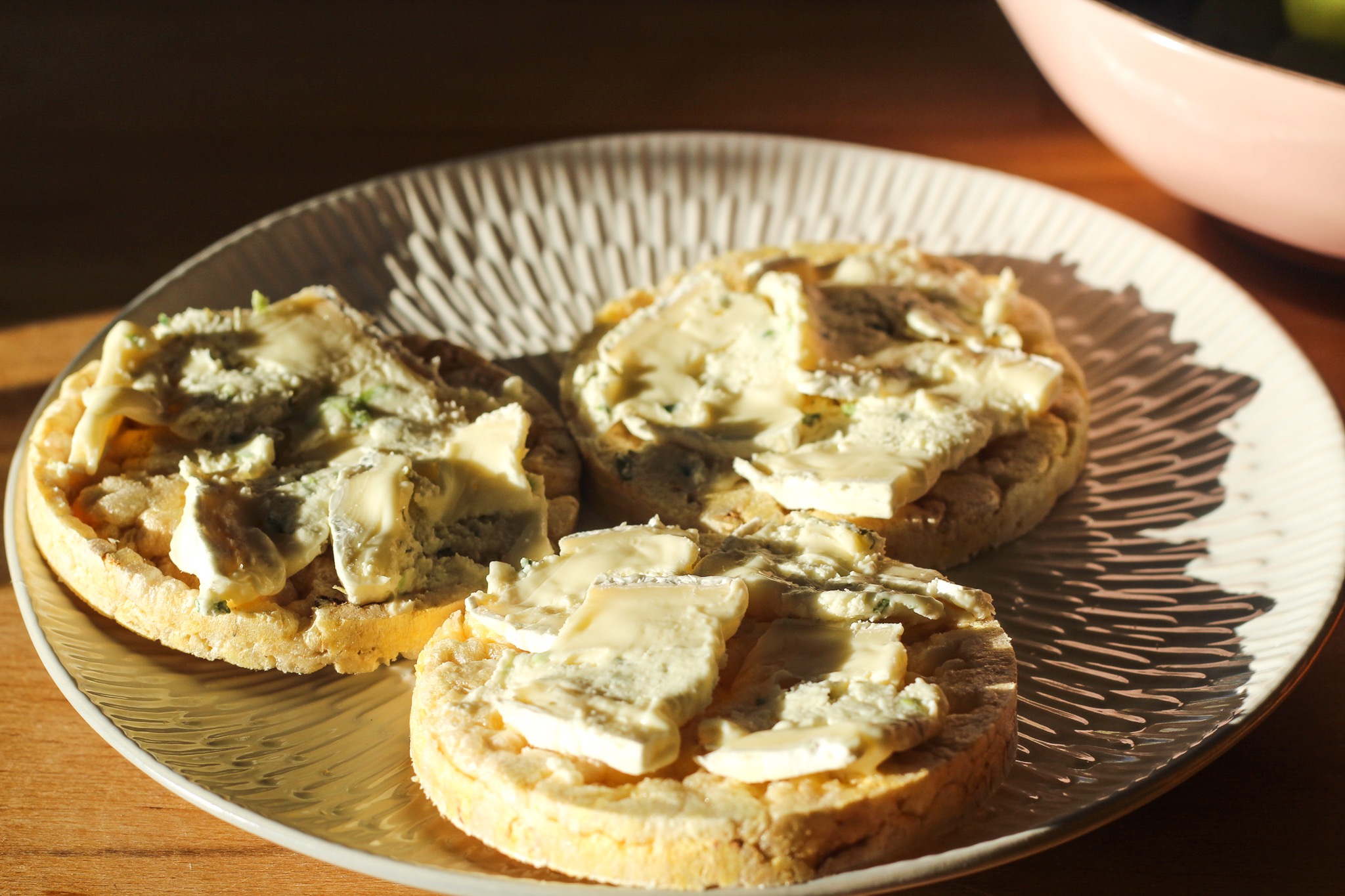 Maïswafels met gevulde brie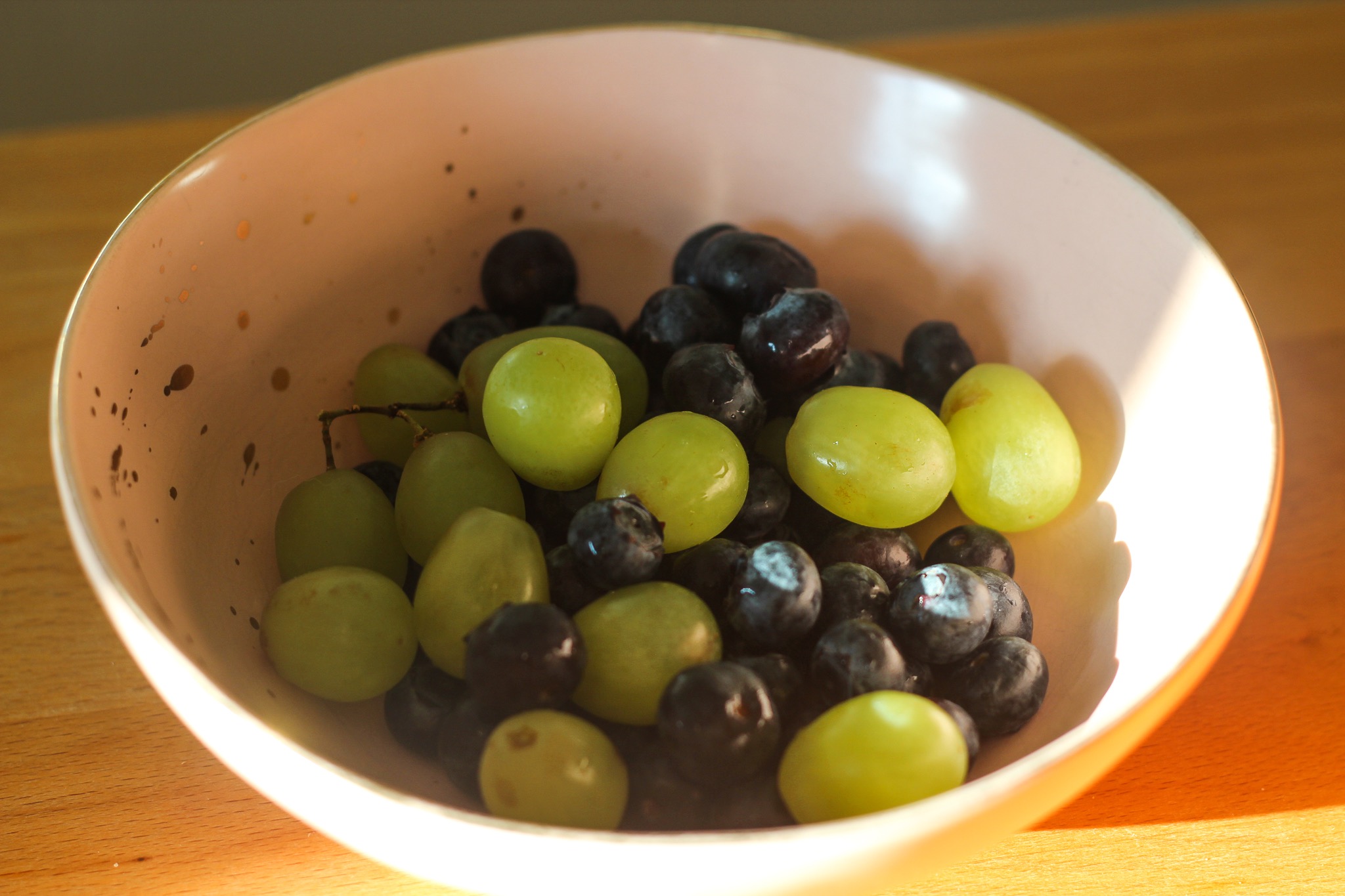 Druiven en blauwe bessen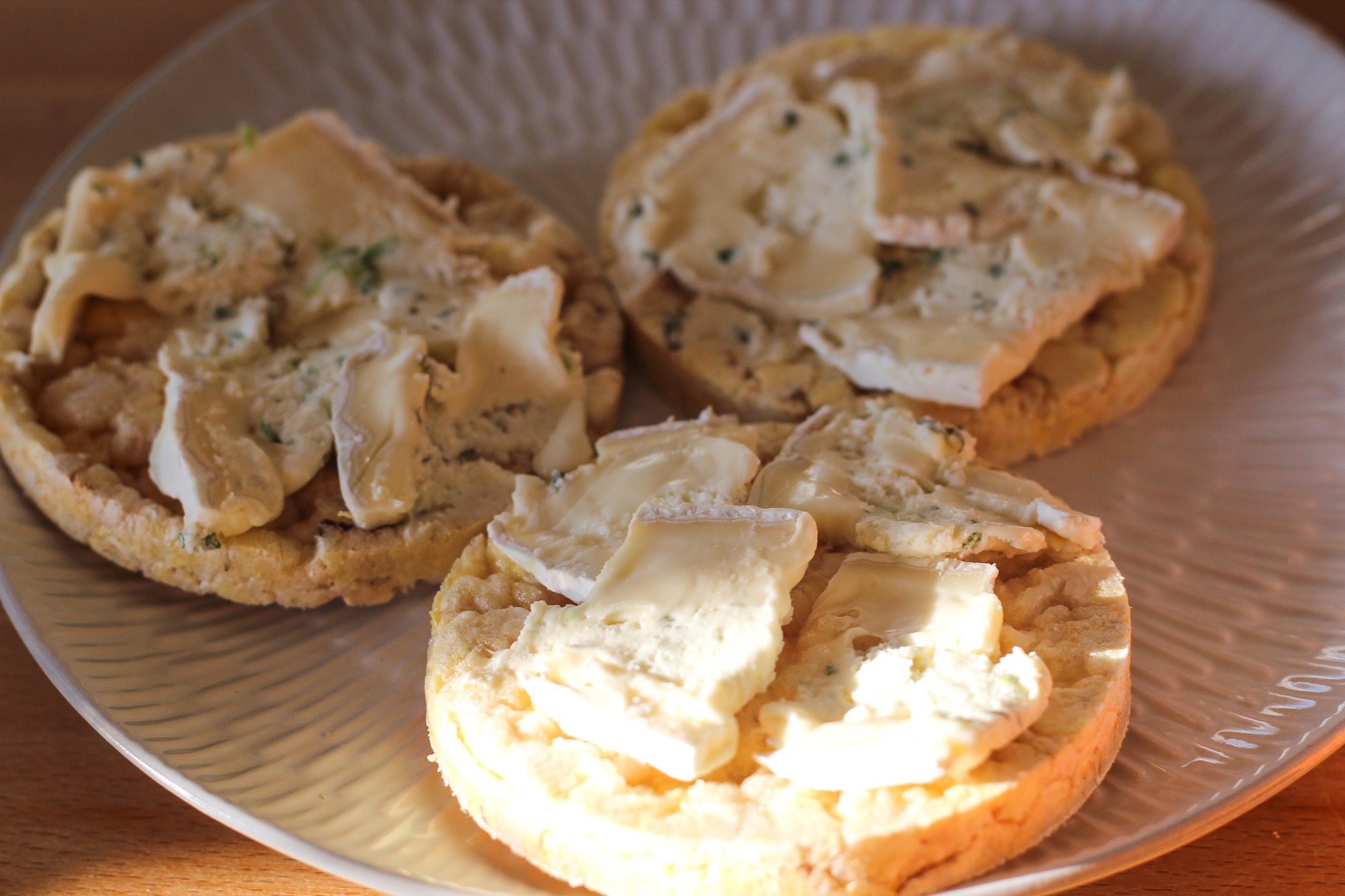 Nog meer maïswafels met gevulde brie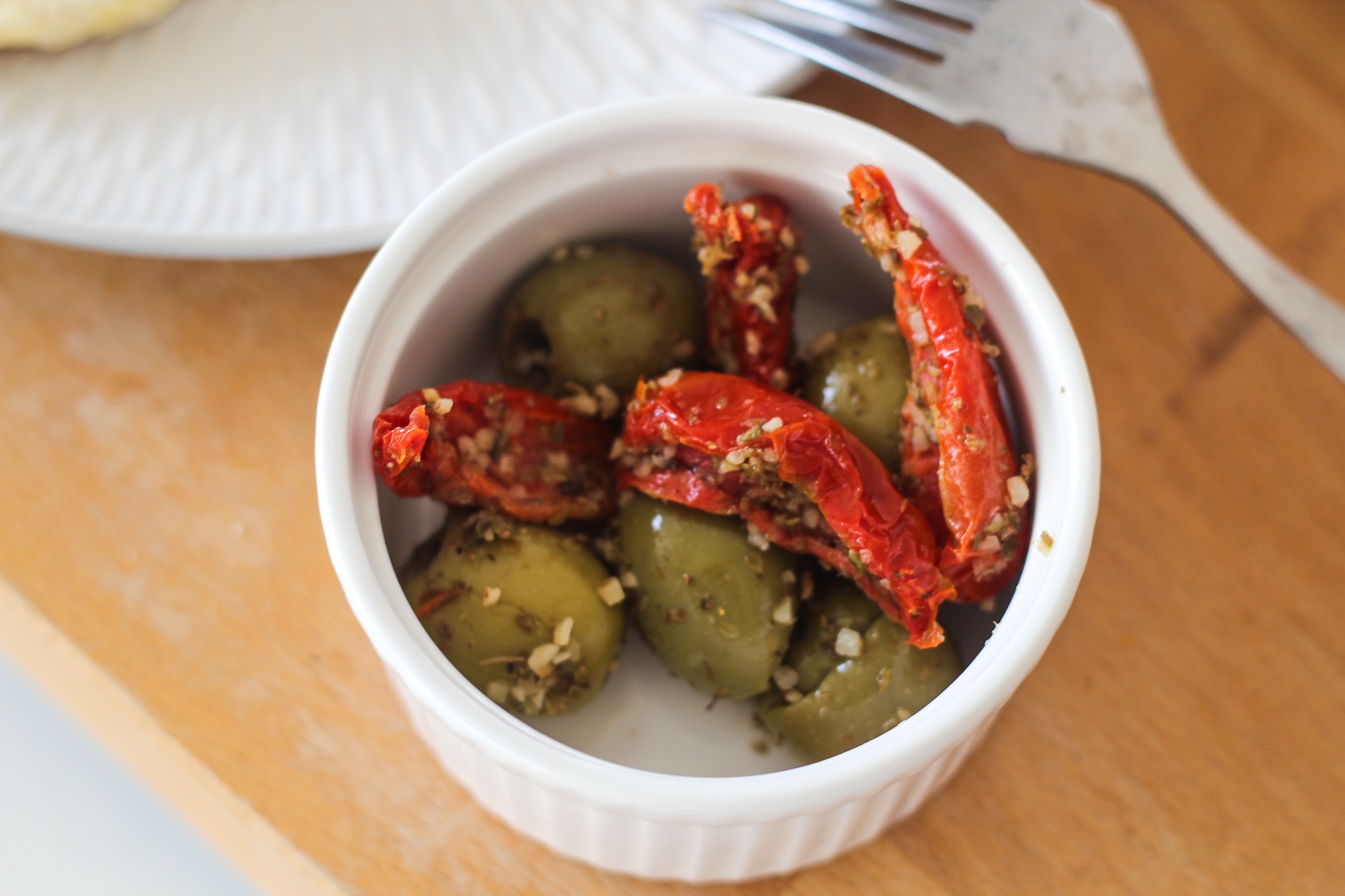 Zongedroogde tomaten en olijven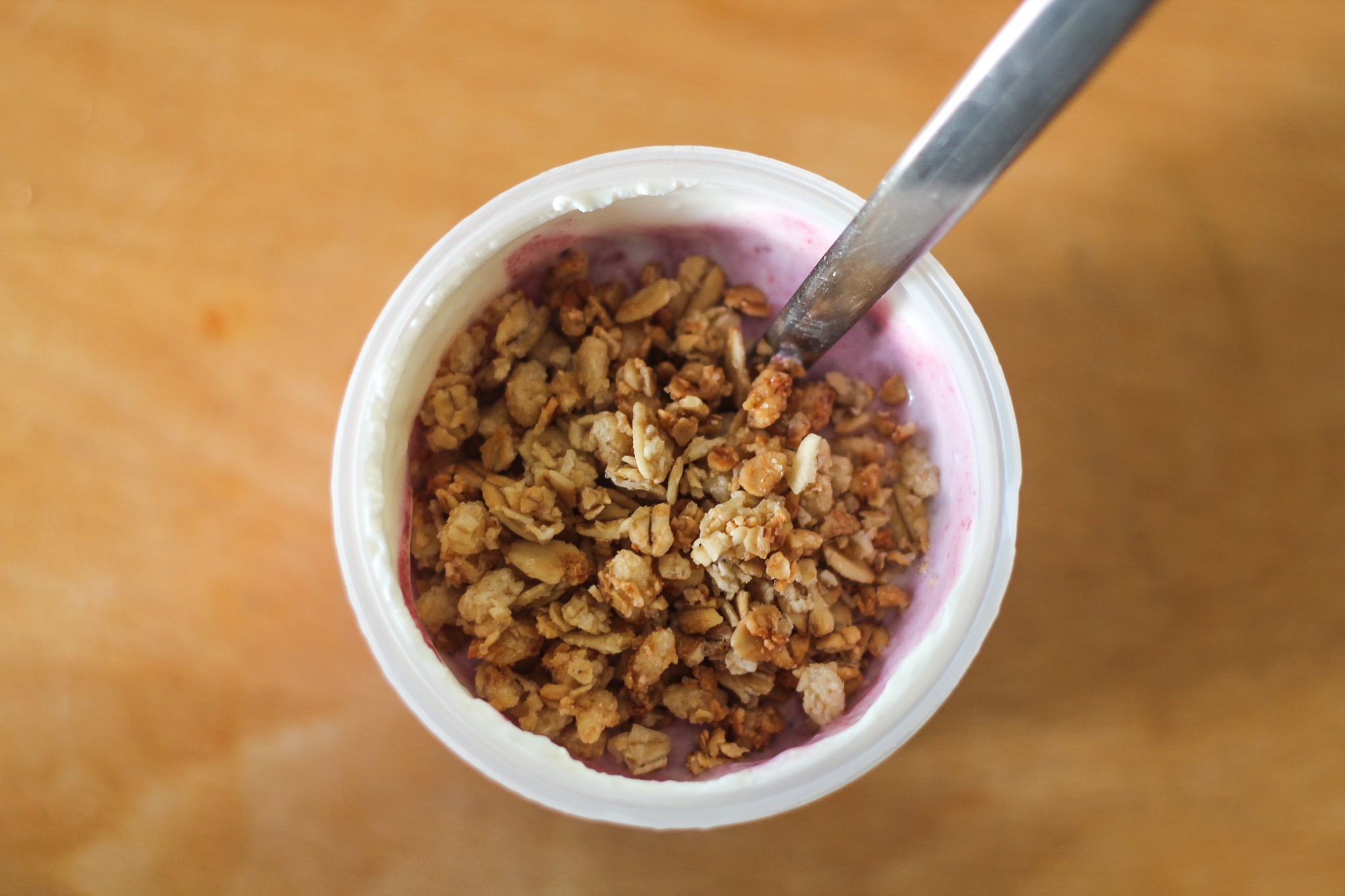 Vruchtenyoghurt met granola van de Marqt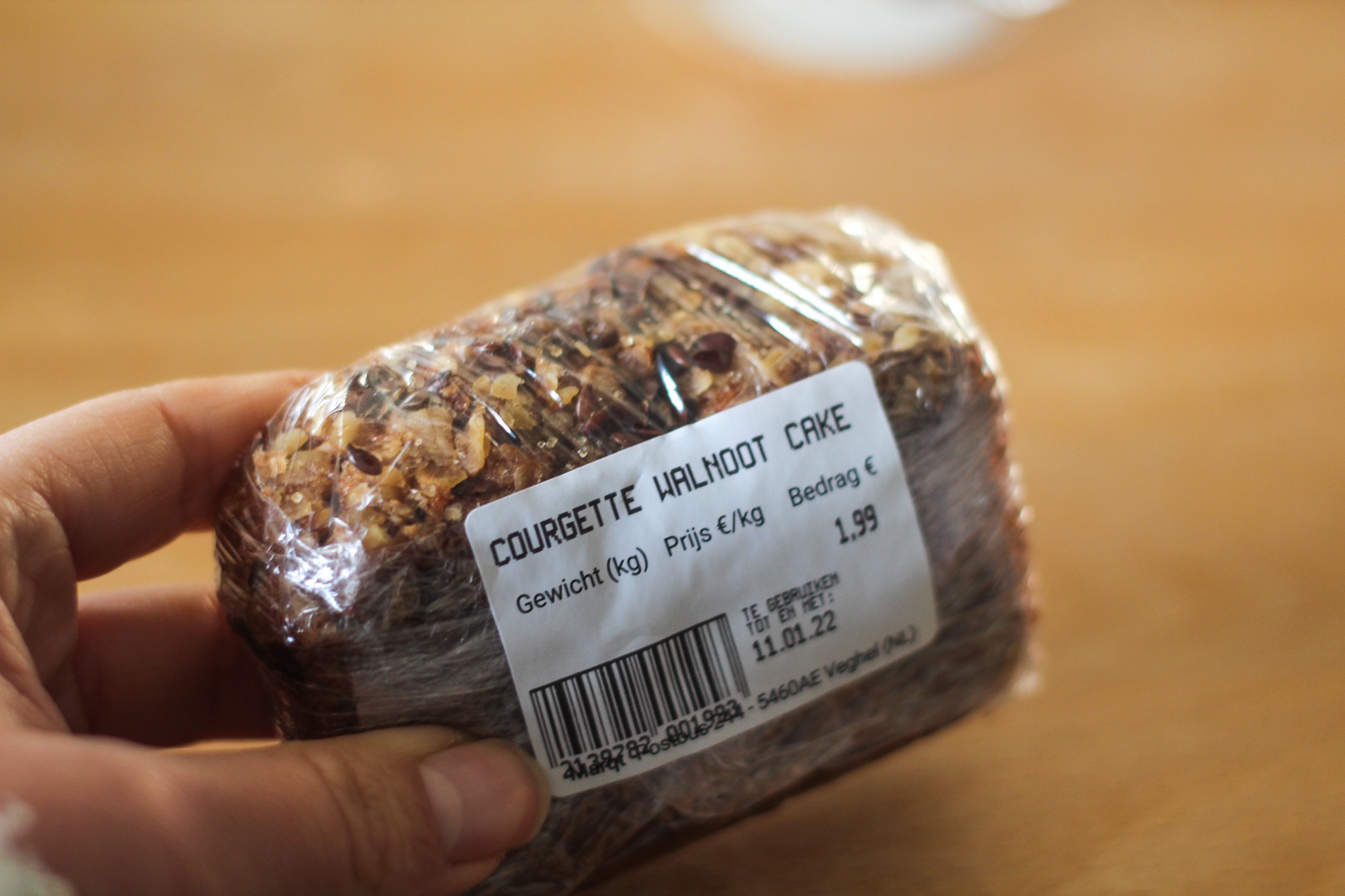 Courgette walnoot cake, ook van de Marqt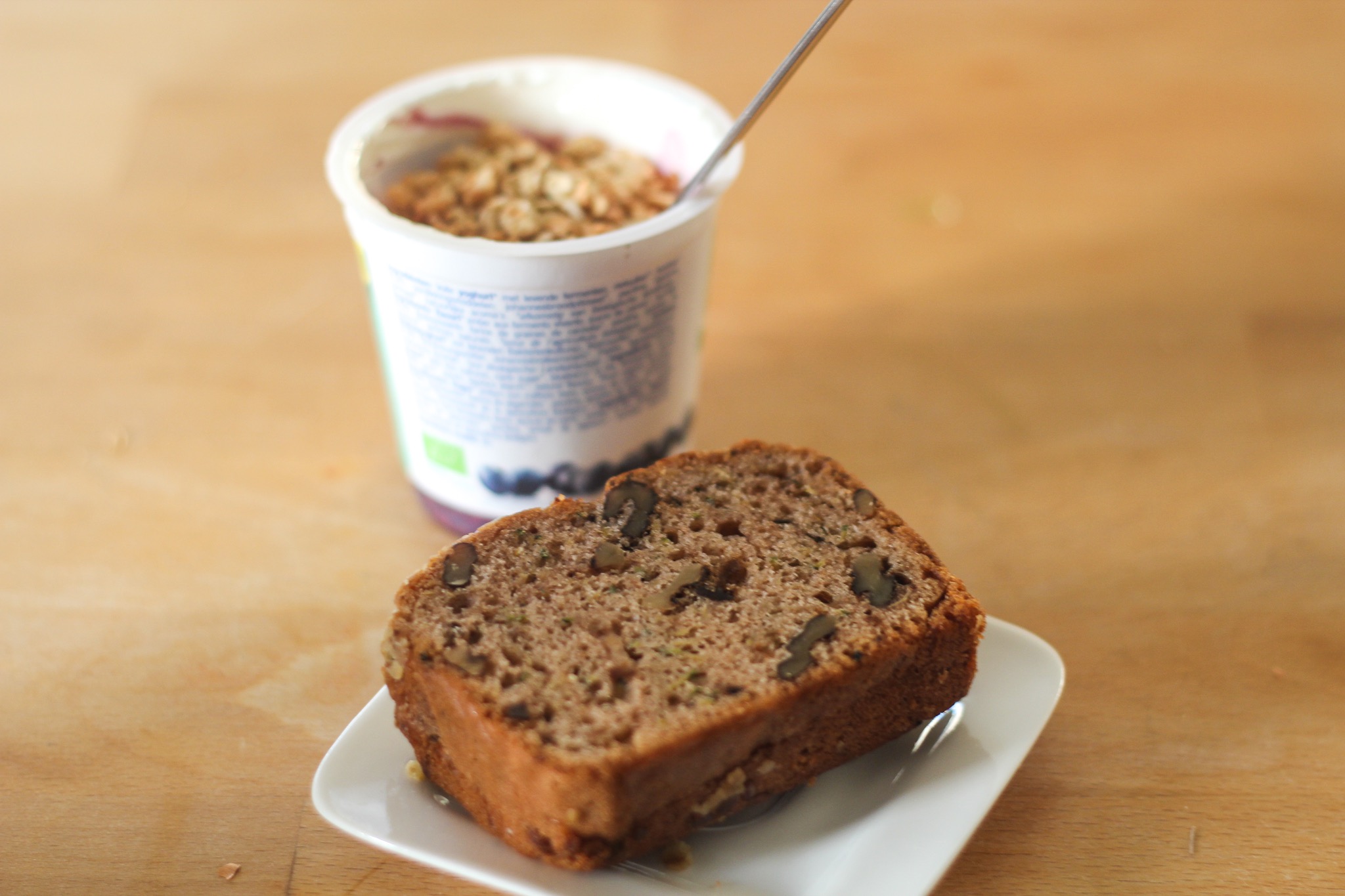 Heerlijk ontbijtje. Dit komt uit de TooGoodToGo box.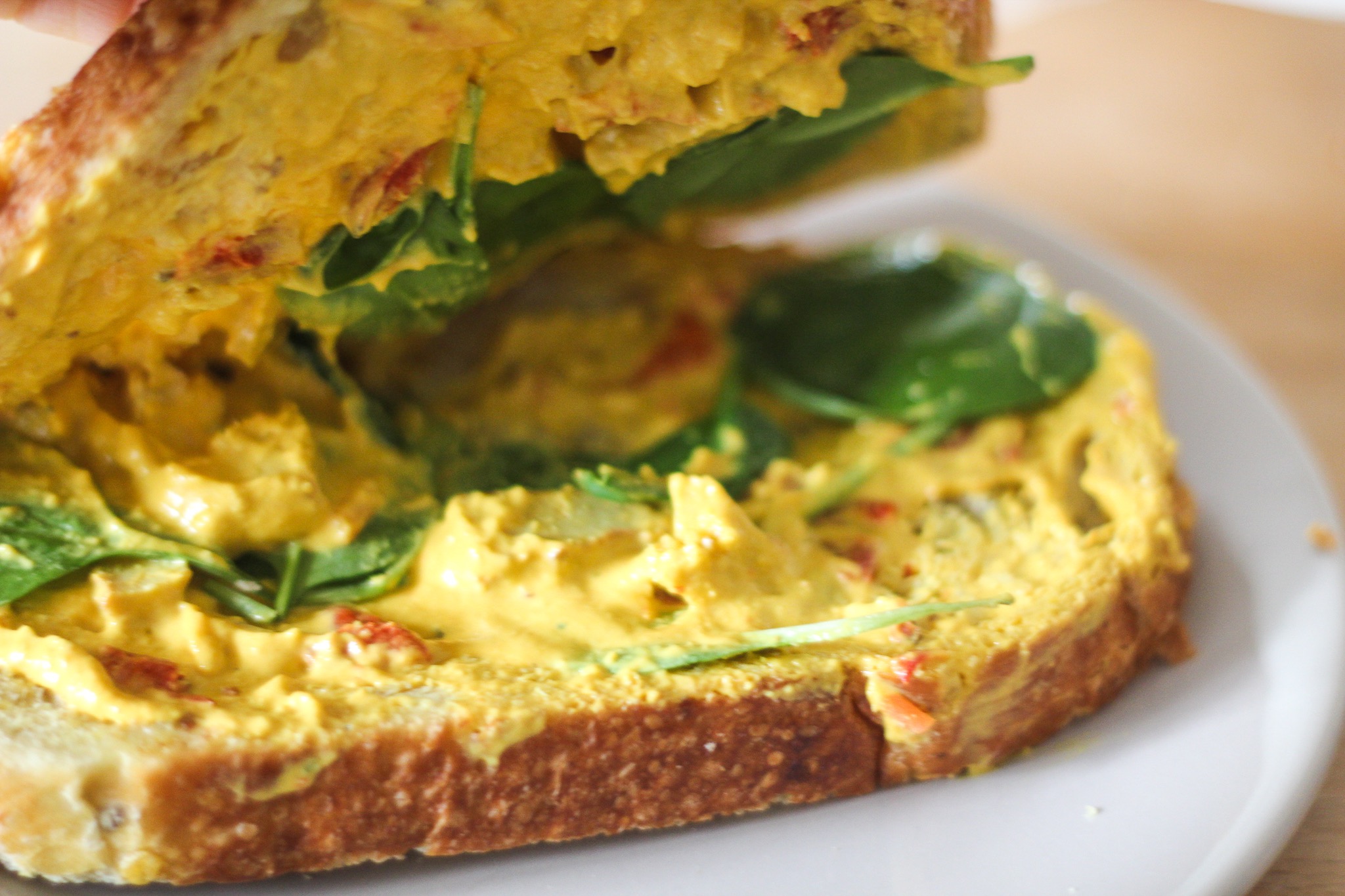 Ook uit diezelfde box: vega 'kip' kerrie salade, dit heb ik op een broodje gesmeerd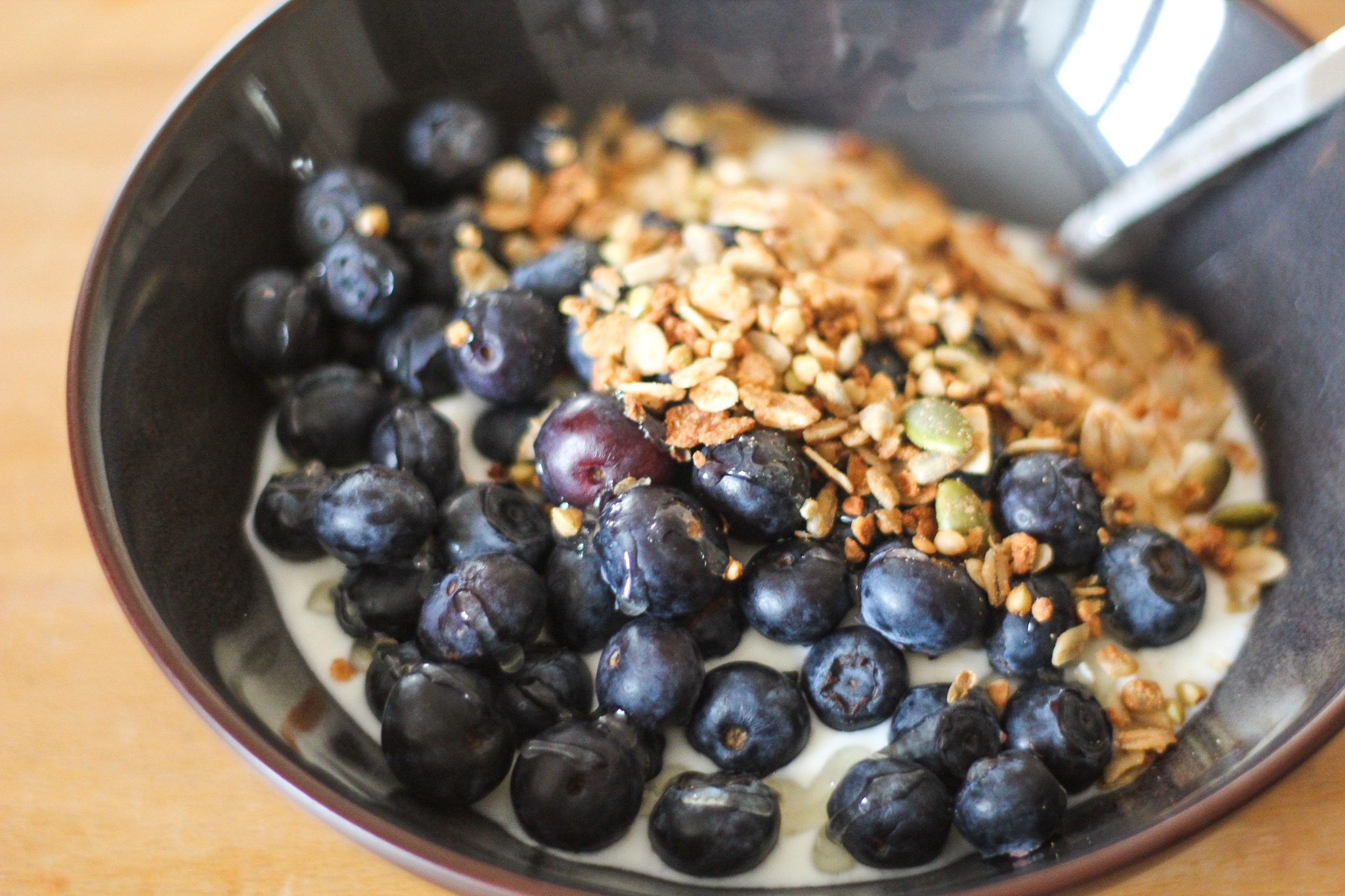 Yoghurt met blauwe bessen, honing en granola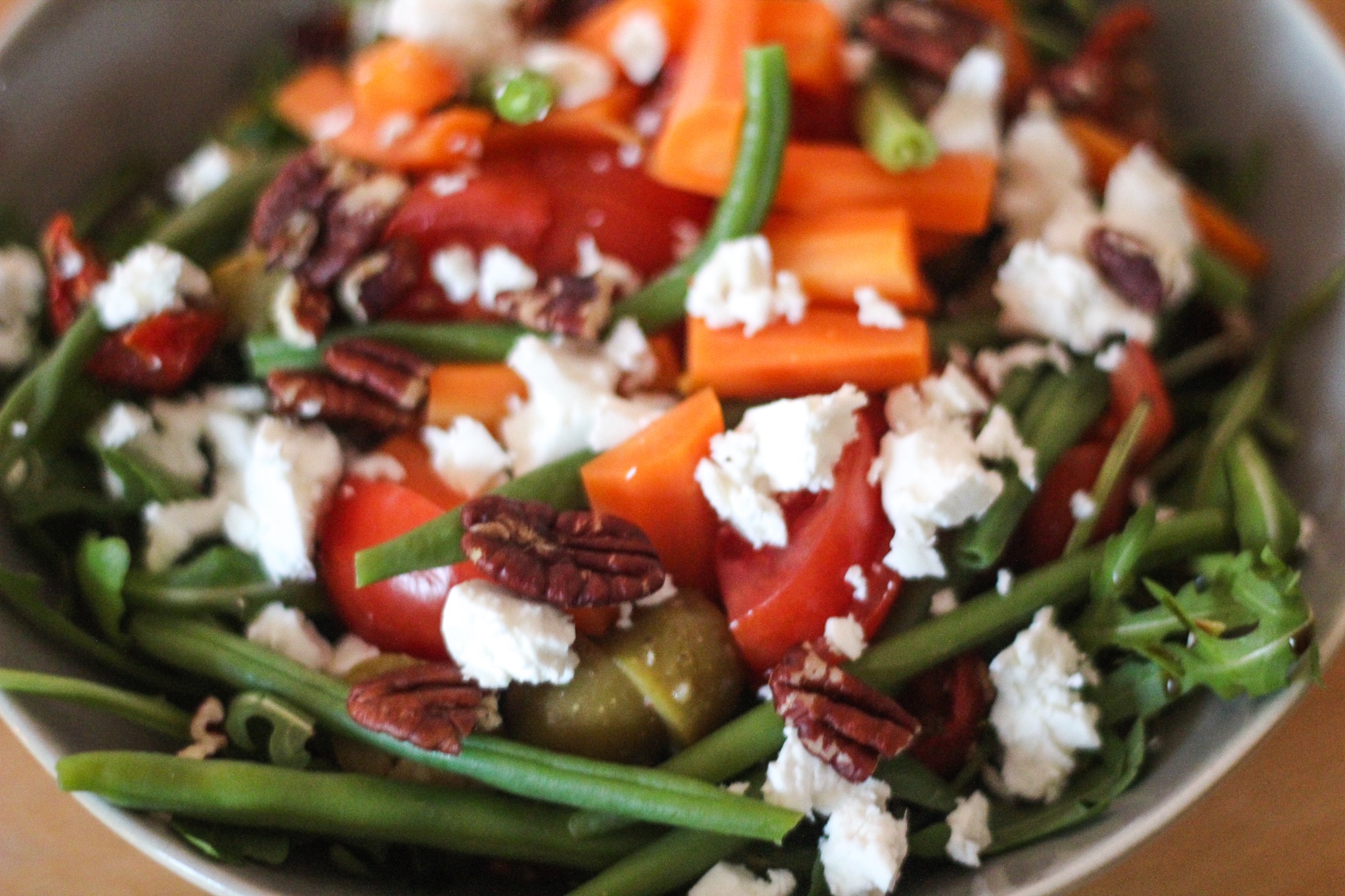 Salade:
gestoomde sperziebonen
geitenkaas
olijven
rucola
gestoomde wortel
pecan noten
balsamico dressing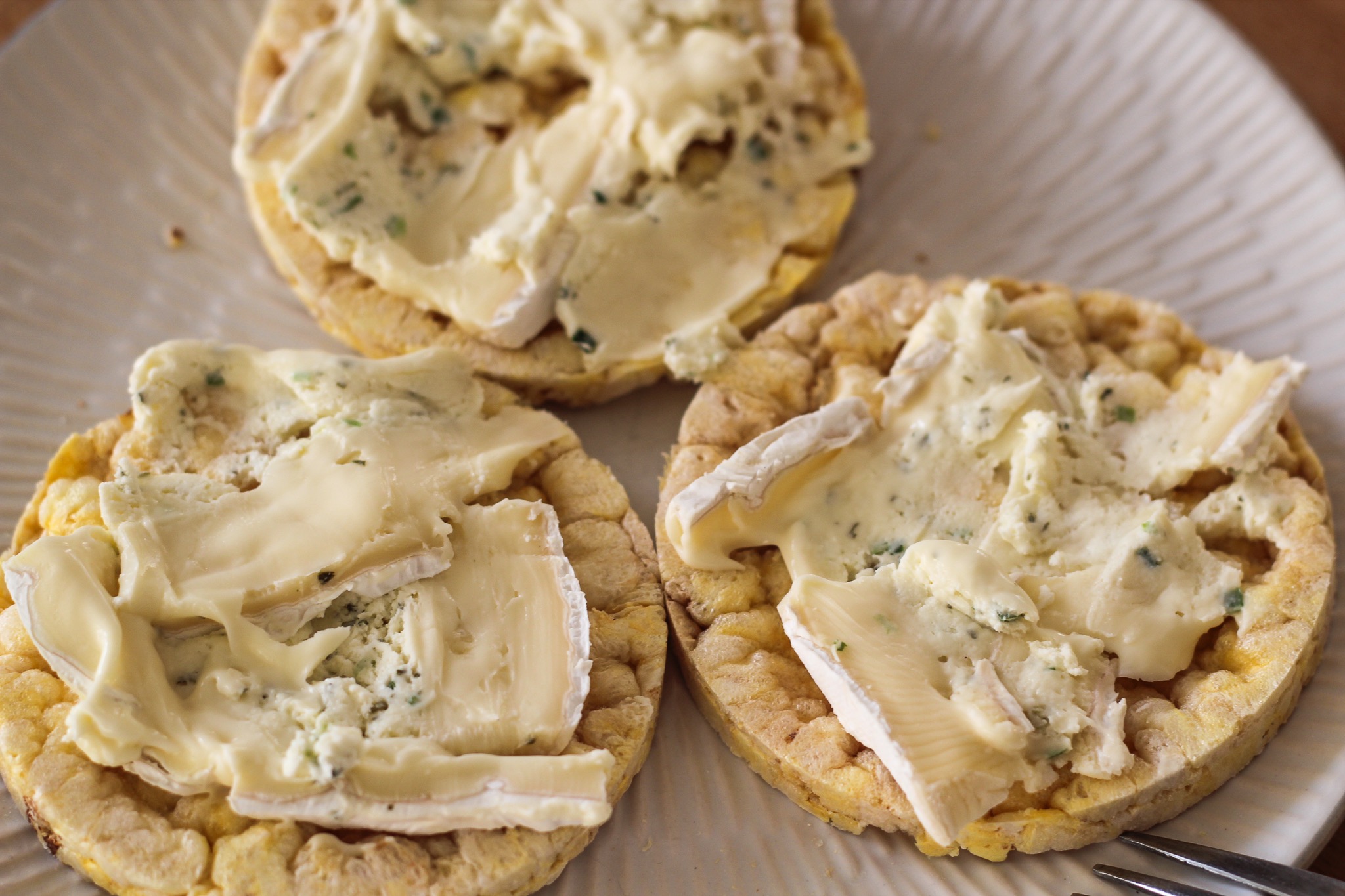 Nog meer maïswafels met gevulde brie, zo lekker!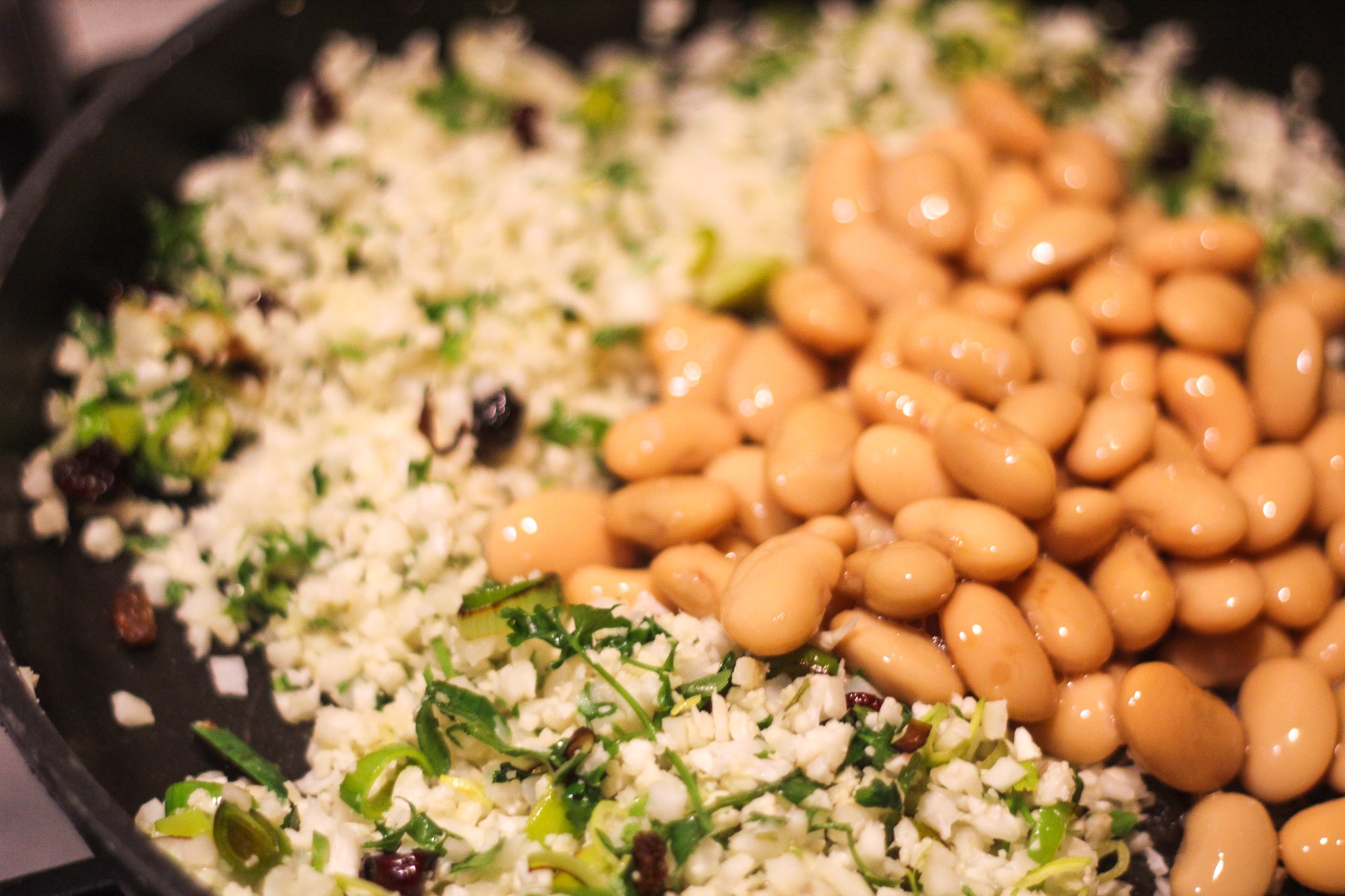 Bloemkoolrijst met lenteui en peterselie gemengd met rozijnen en lima bonen.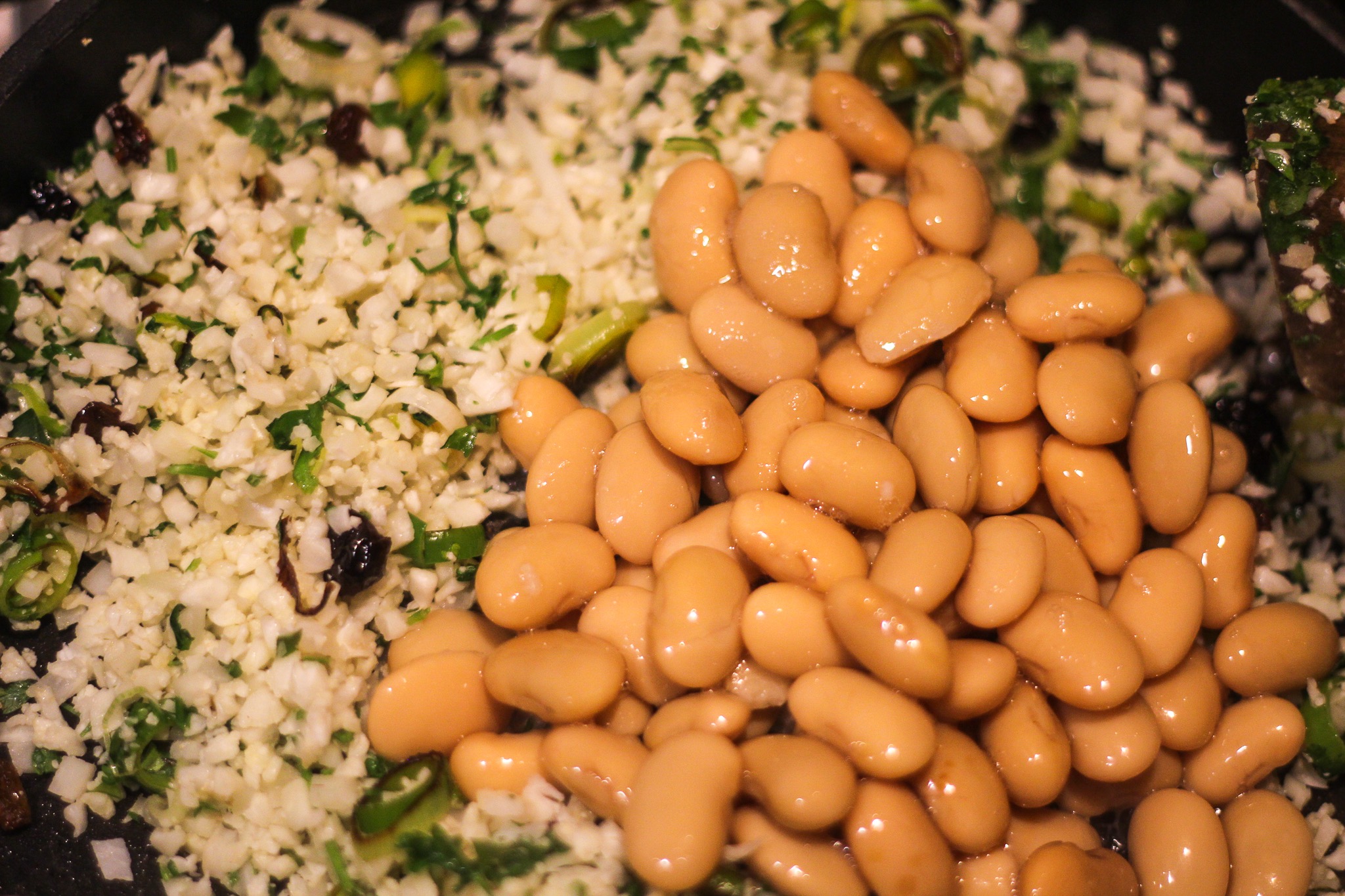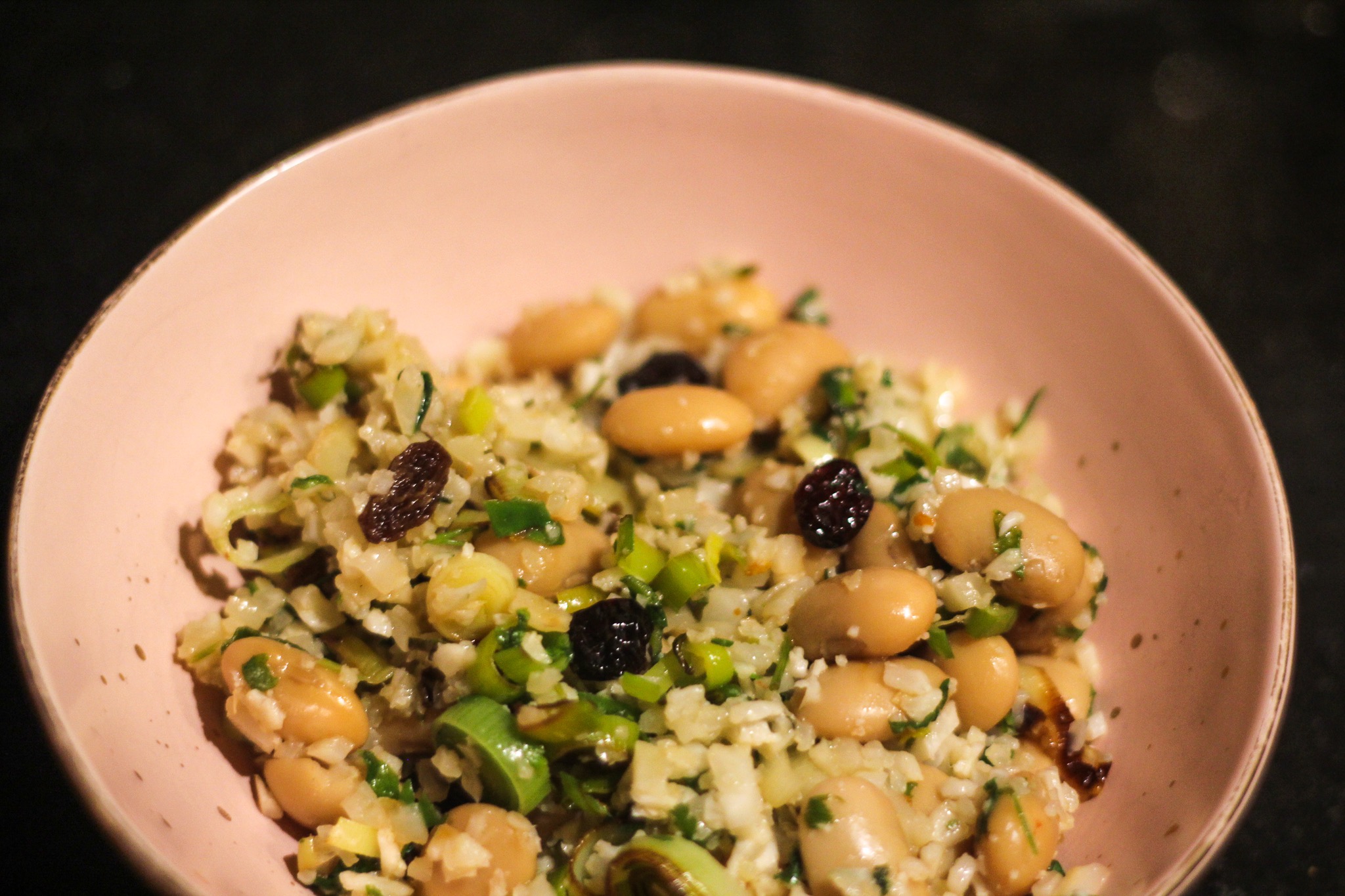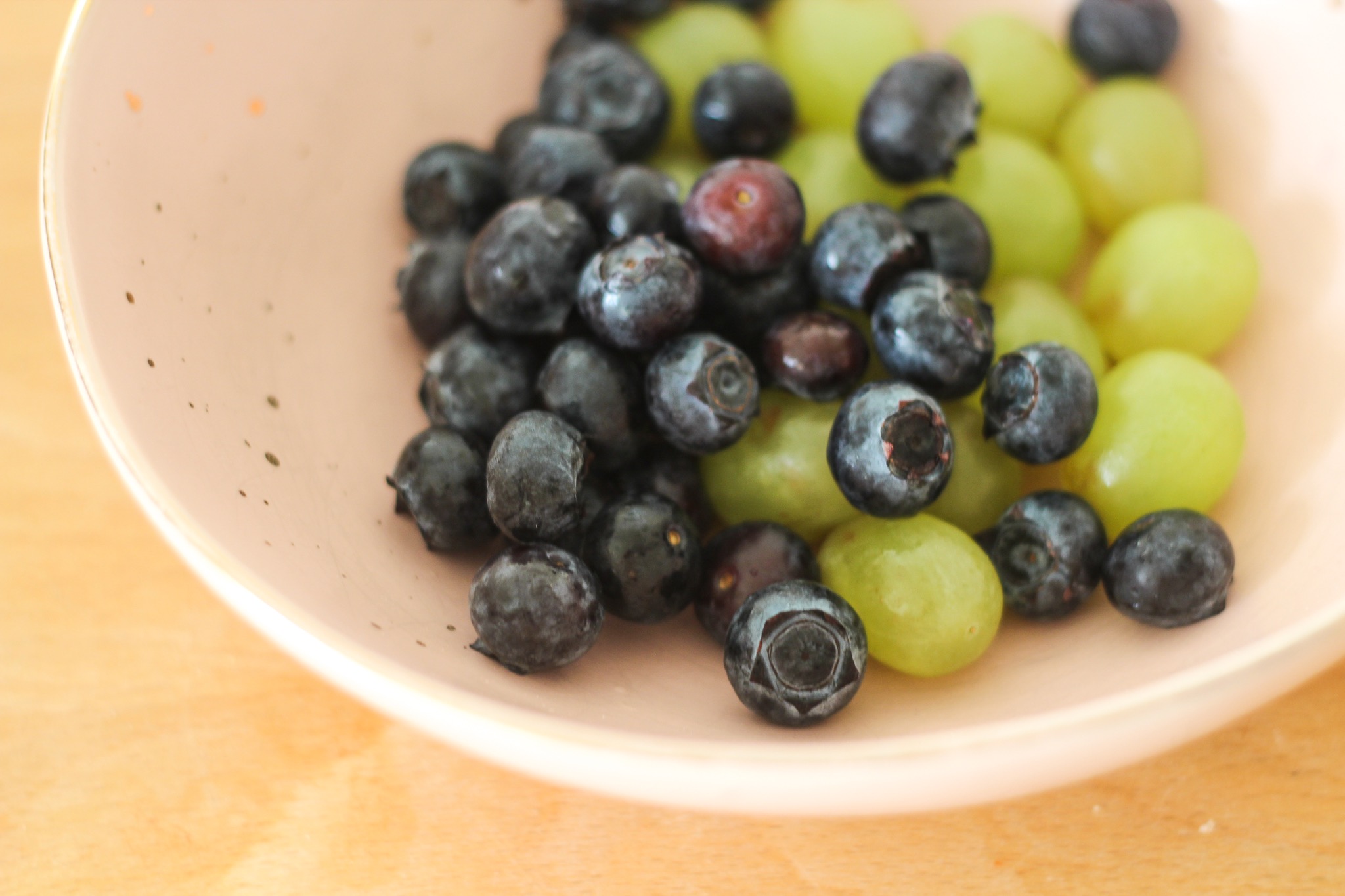 Blauwe bessen en druiven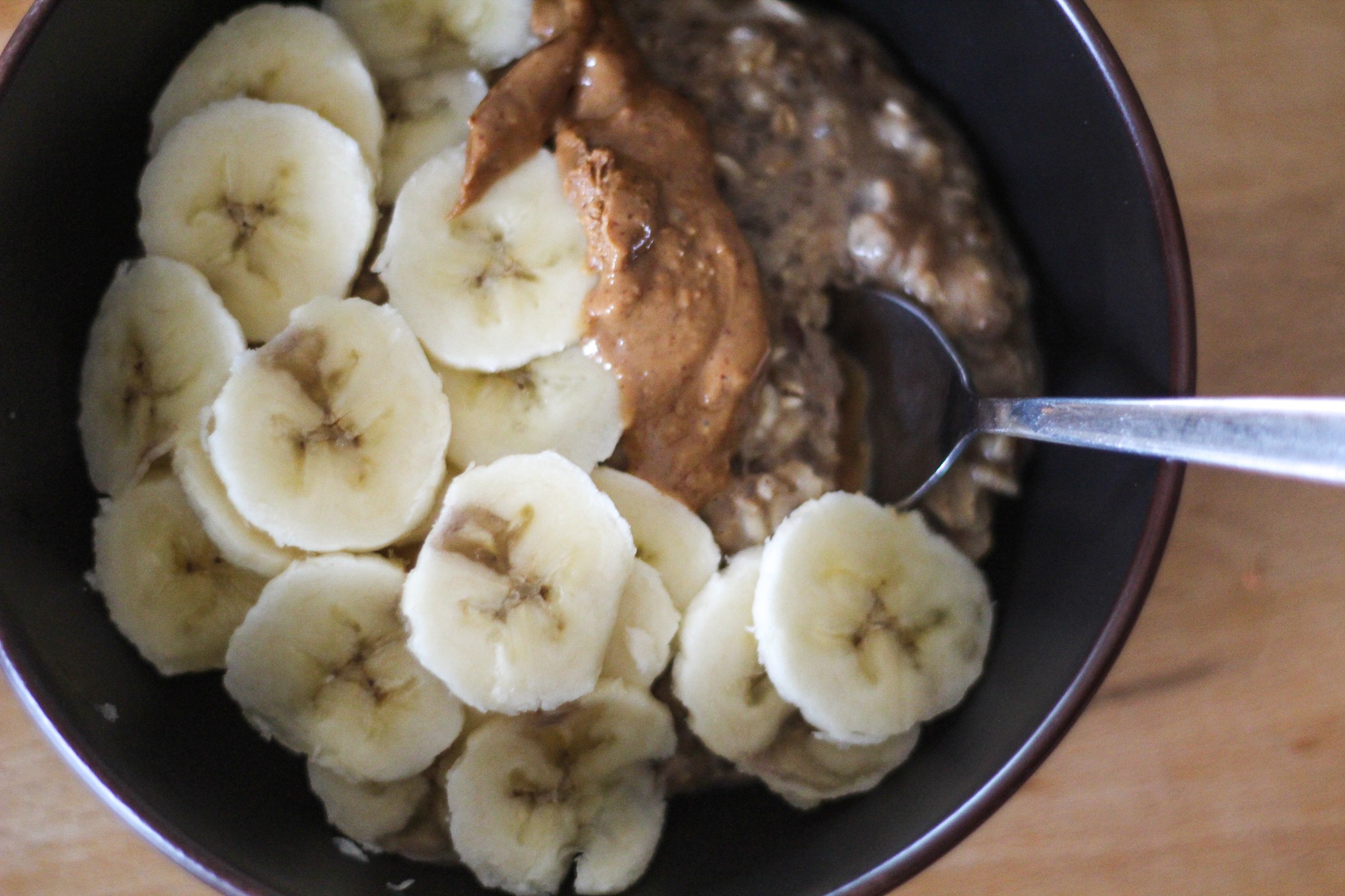 Havermout met banaan en pindakaas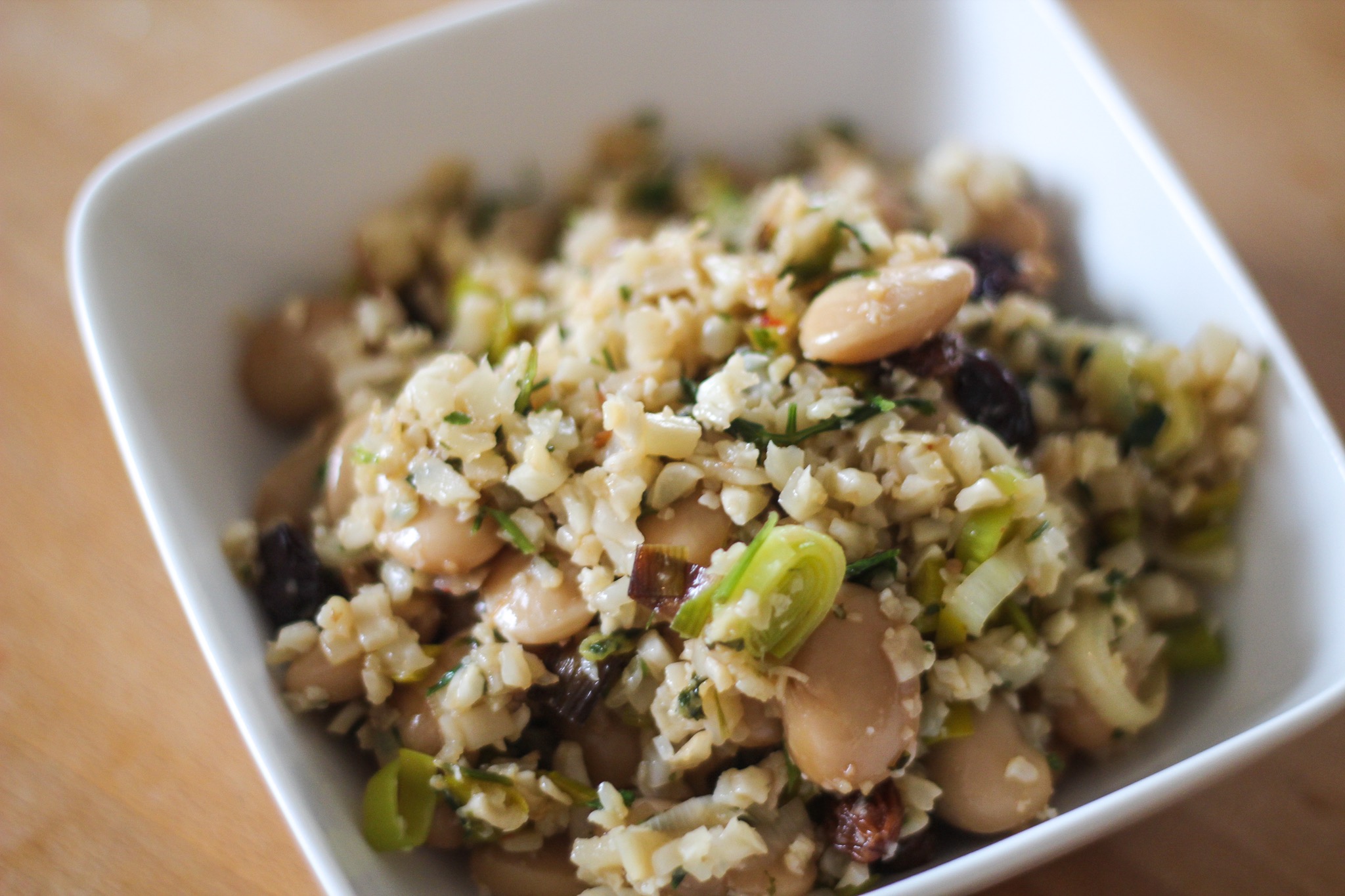 Restjes van de bloemkoolrijst met lima bonen als lunch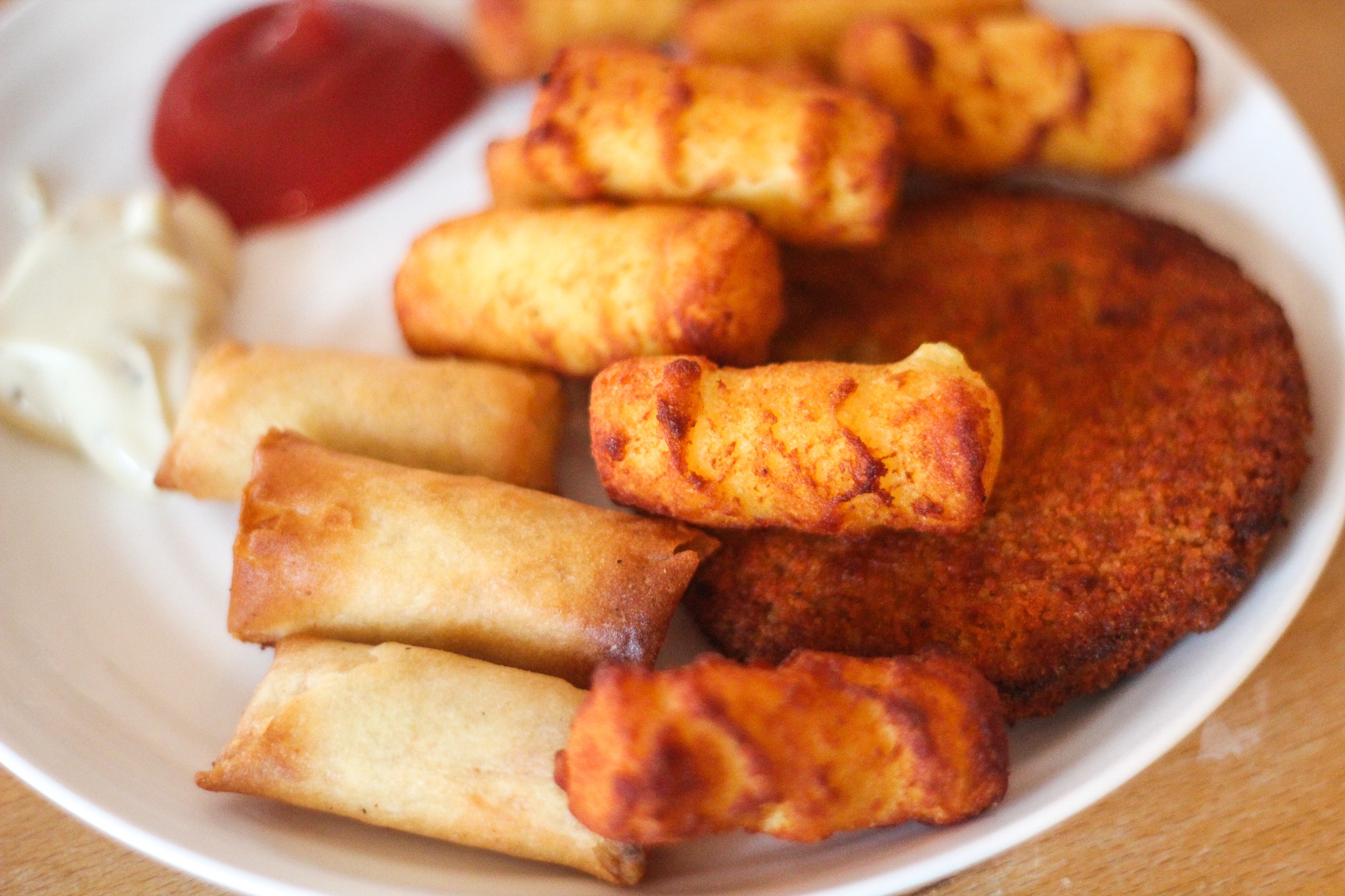 Er wordt flink gesnackt! Heerlijk om af en toe in zo'n bui te zitten, de airfryer erbij te pakken en wat snacks uit de vriezer erin te gooien. Ketchup en mayo erbij en genieten.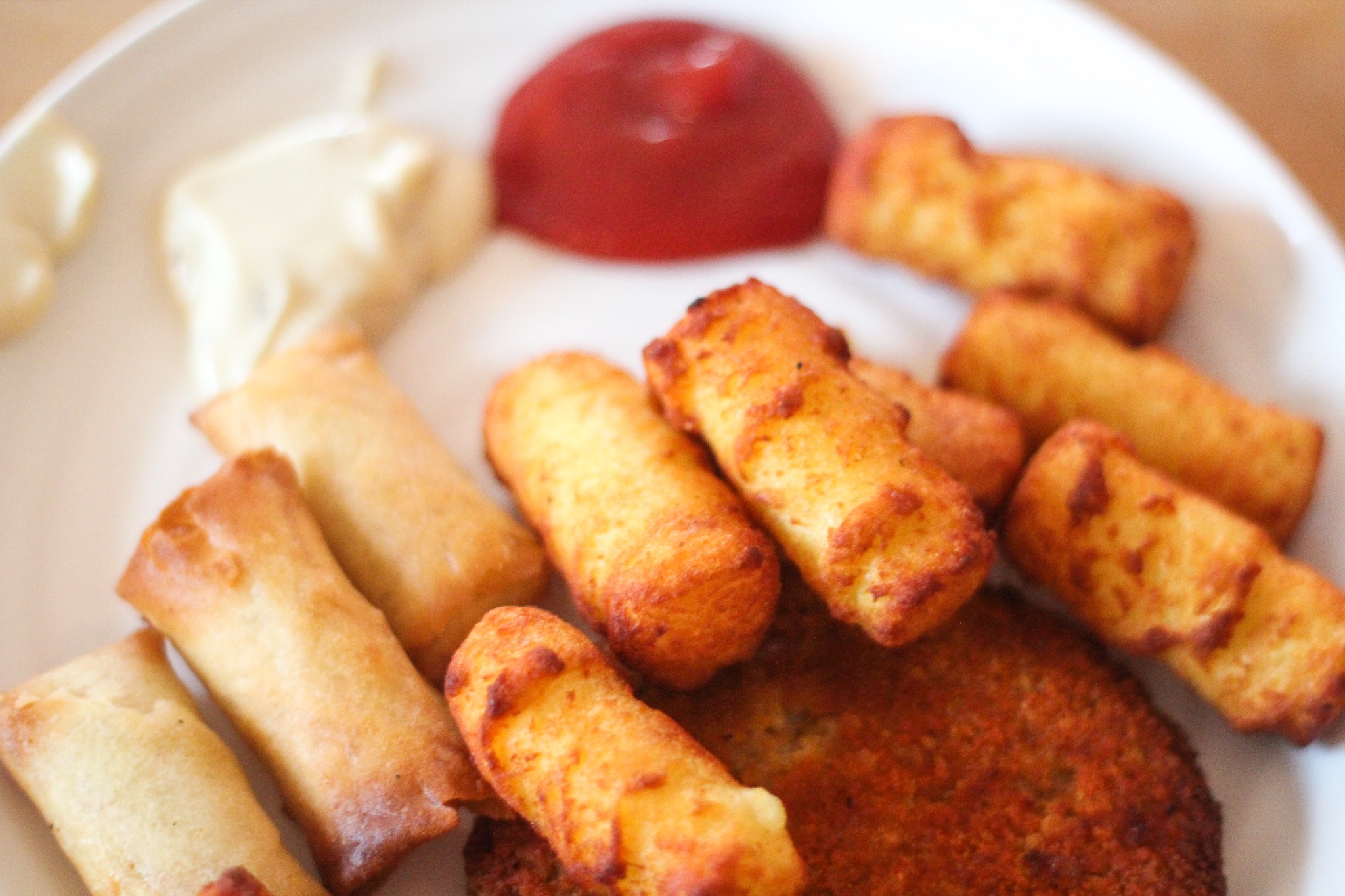 Vega loempia's, aardappel kroketjes en een oosterse vega schijf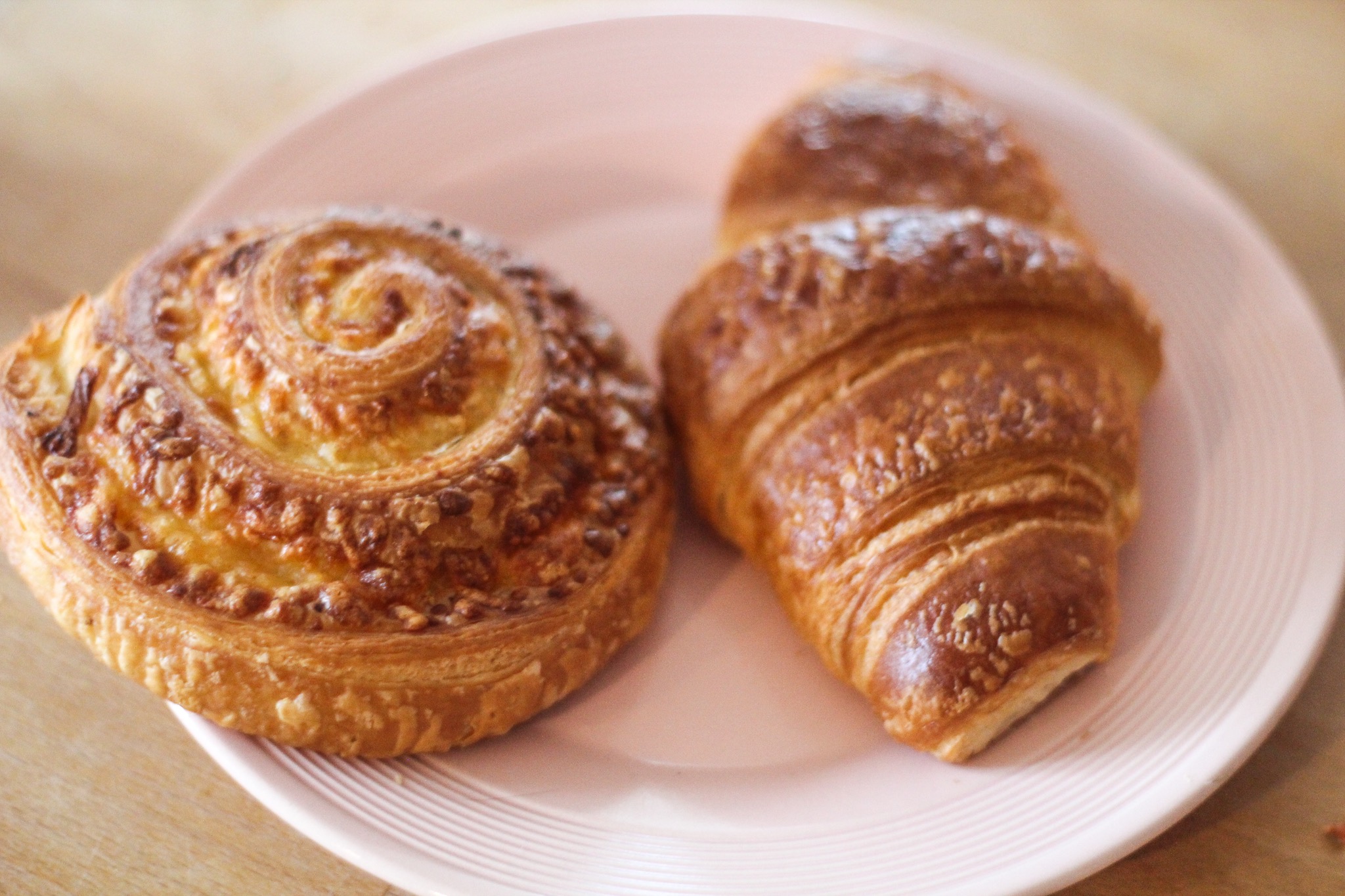 Ik was langs mijn lievelingsbakker ever: SCRATCH in Halfweg. Daar haalde ik onder andere een kaascroissant en een gewone croissant.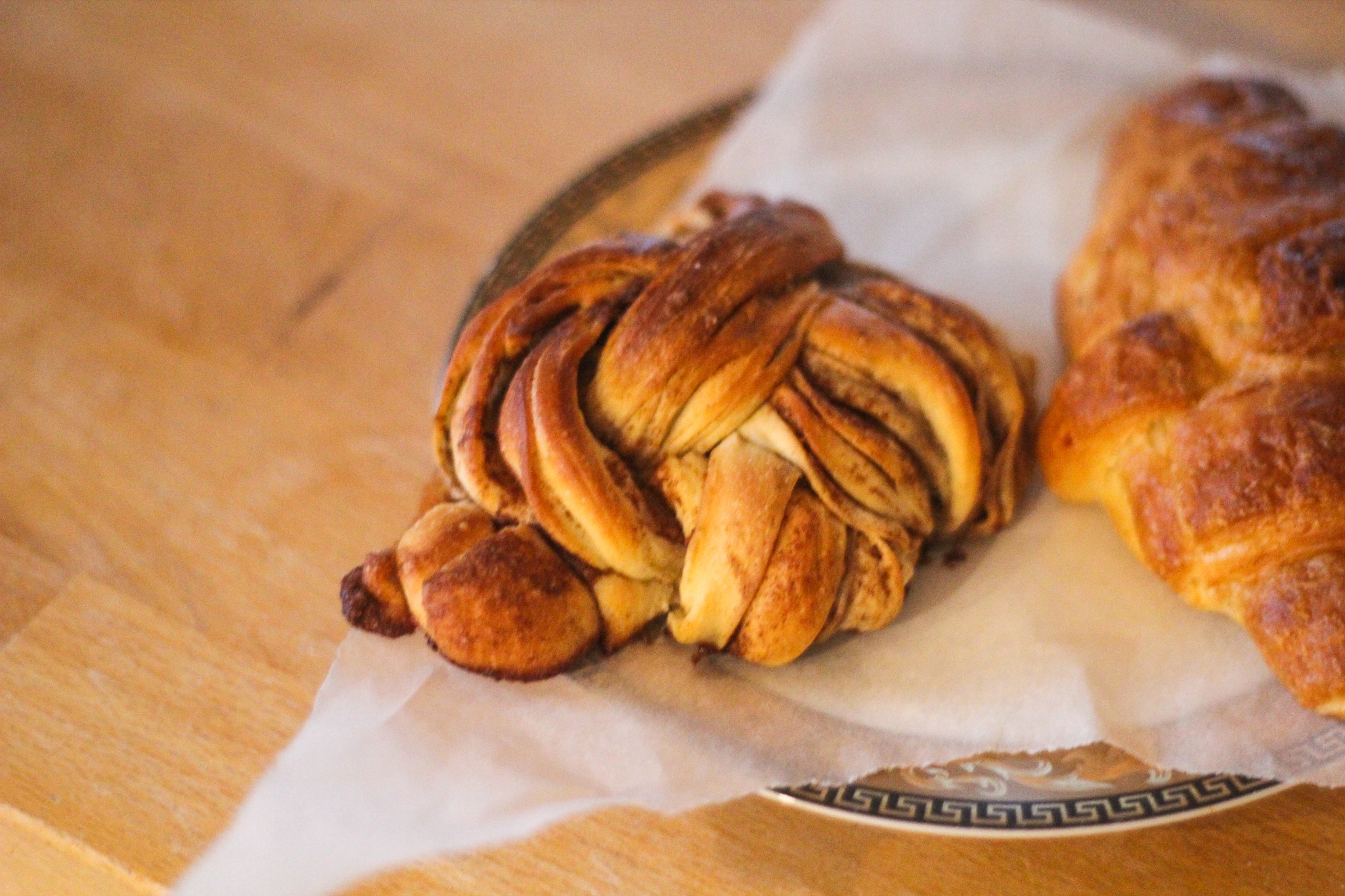 De volgende ochtend at ik een kaneelbroodje en een croissant. Even opwarmen in de oven en genieten.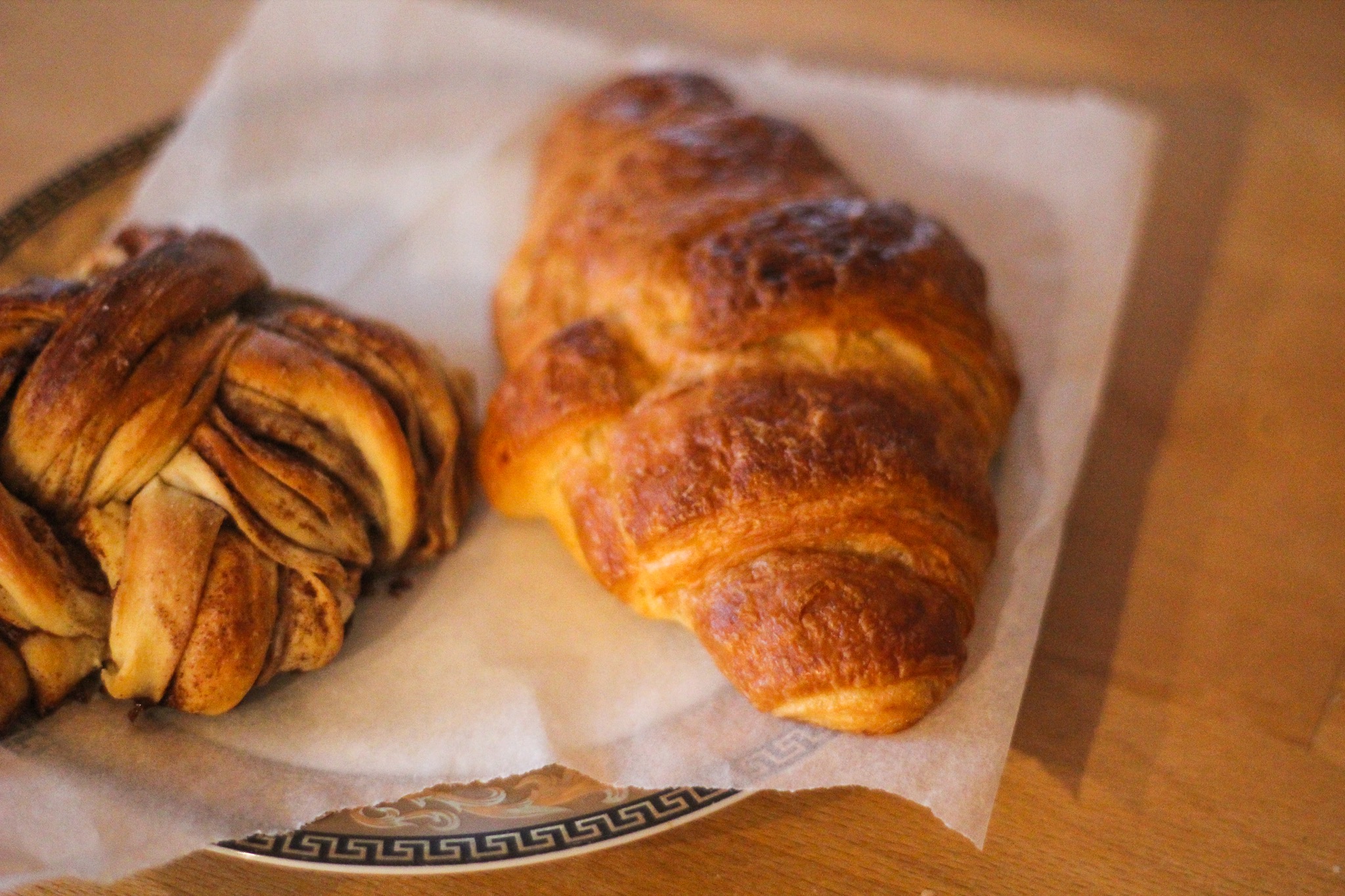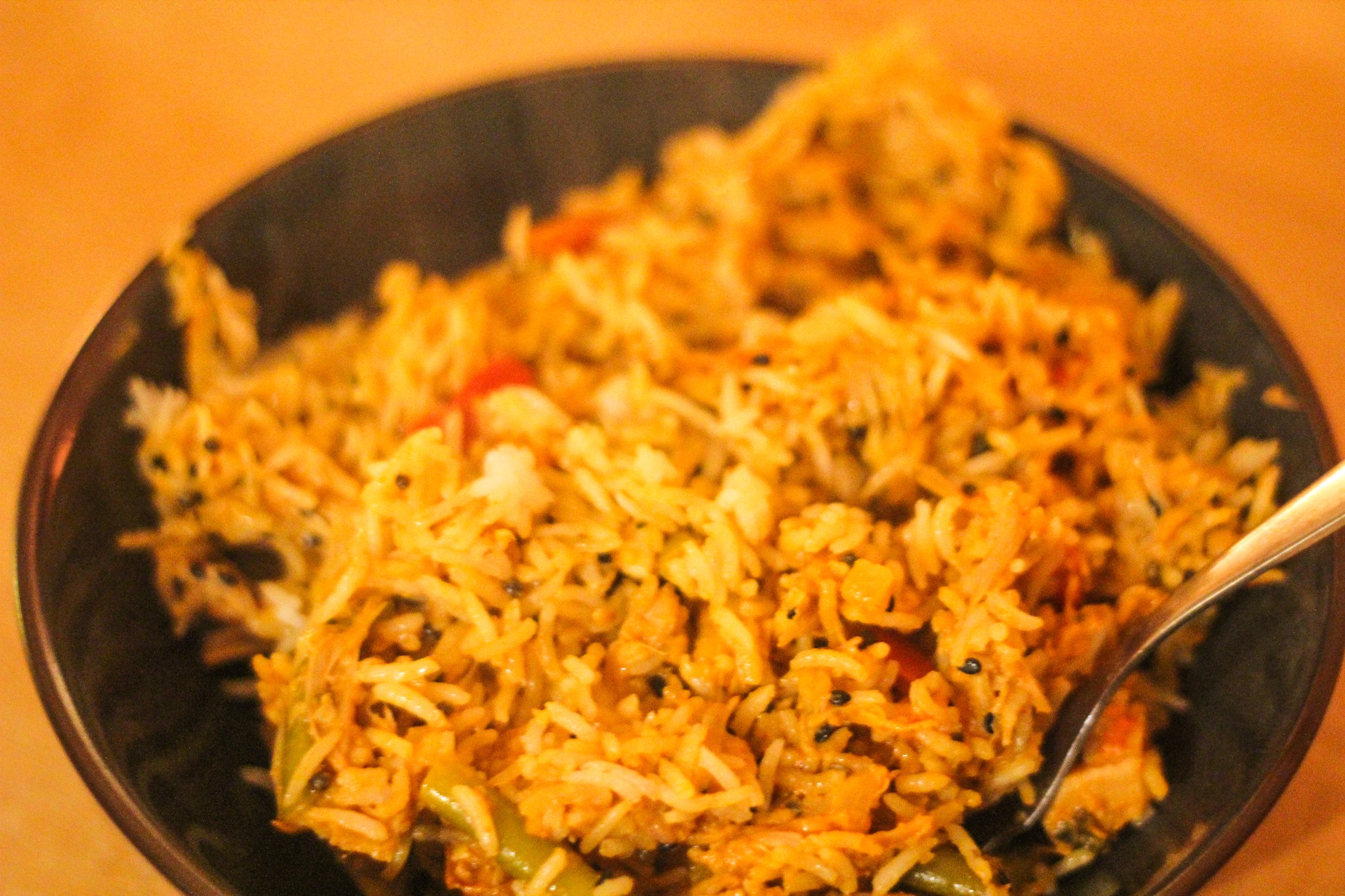 Ook weer zo'n rijstgerecht van de Marqt. Heerlijk! Ik kan je niet precies vertellen wat erin zat want ik heb het niet gemaakt en weet het niet goed meer. Maar als ik naar de foto kijk dan zie ik sperziebonen, haha.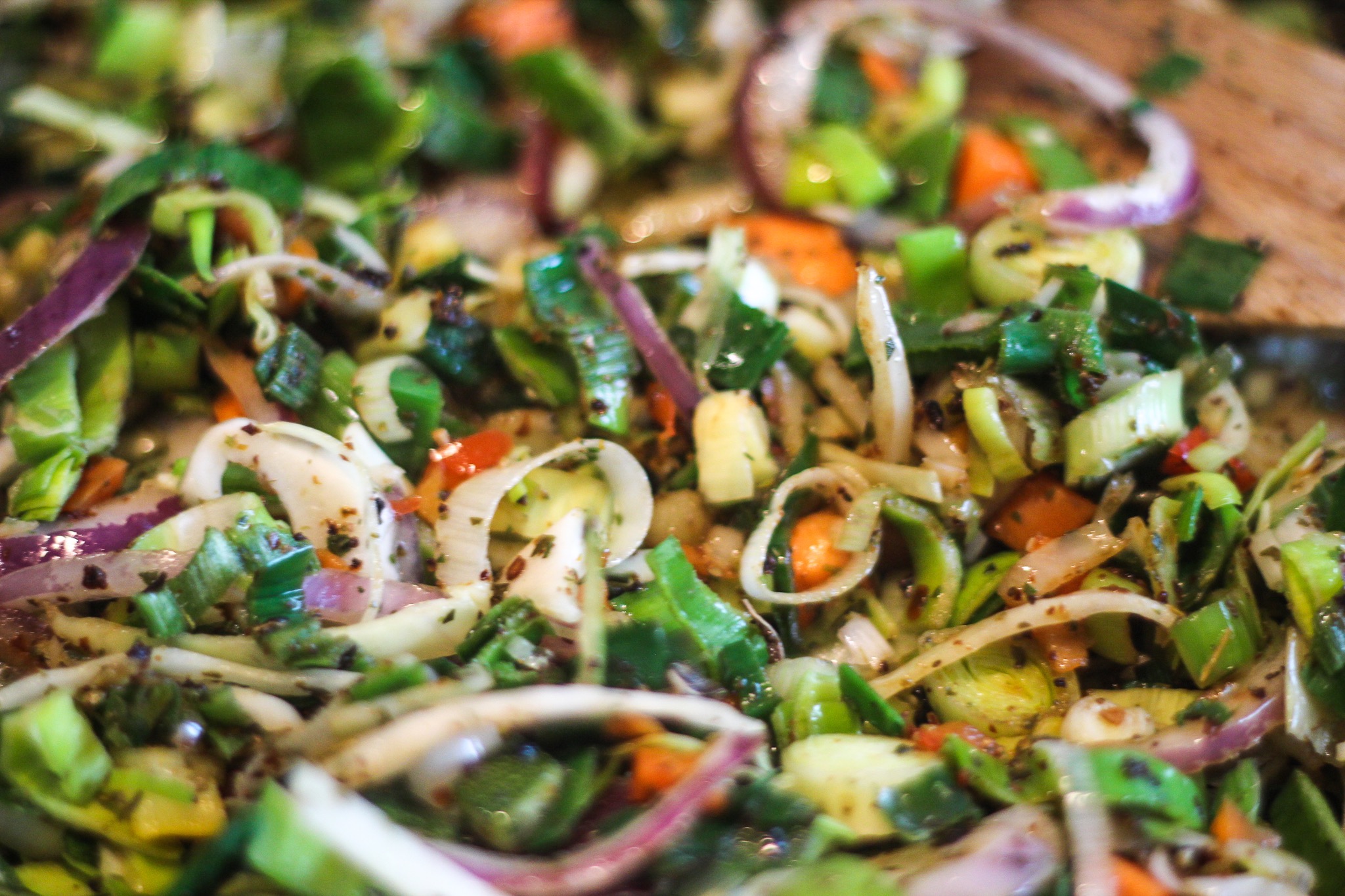 Roerbakmix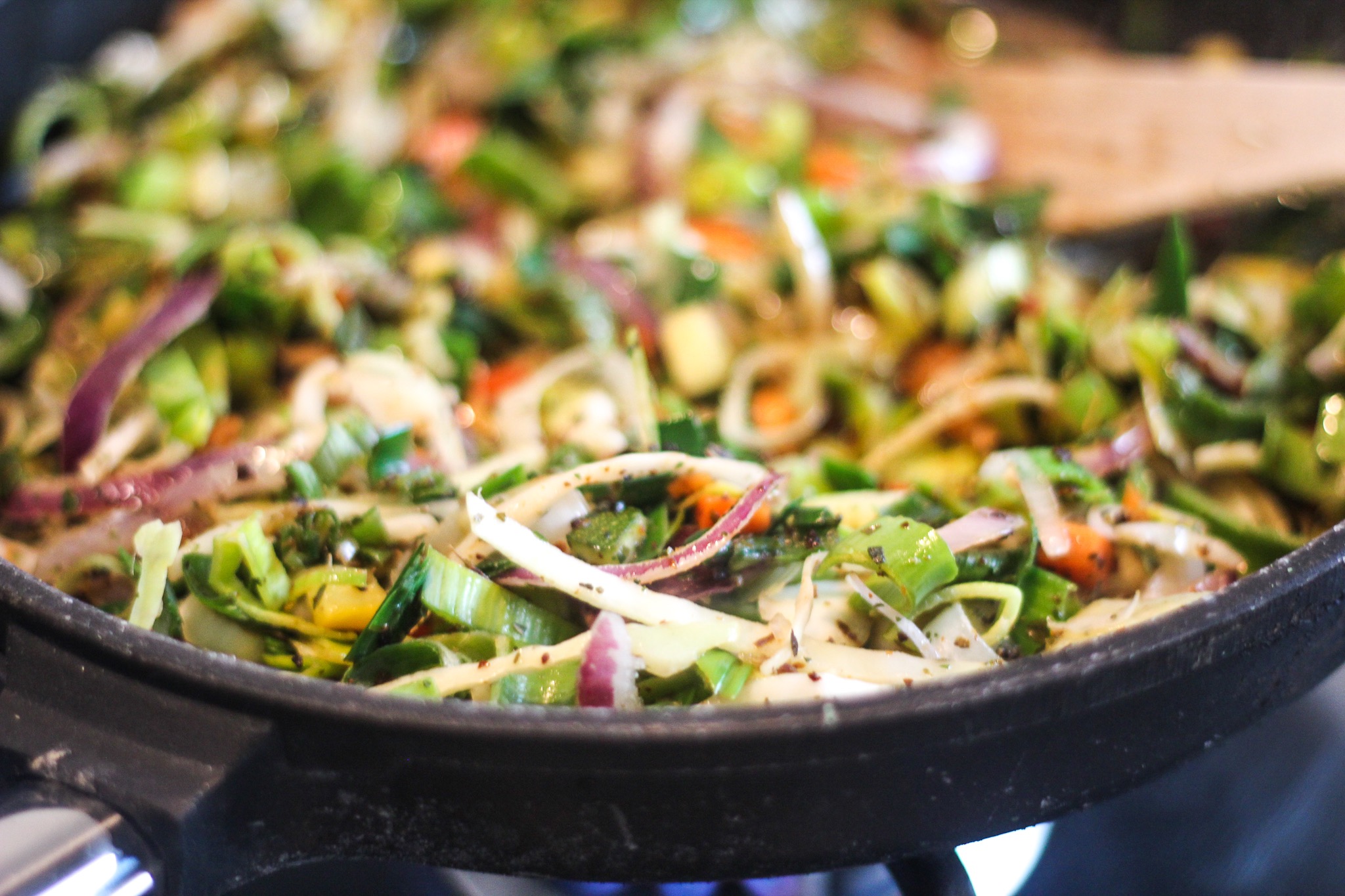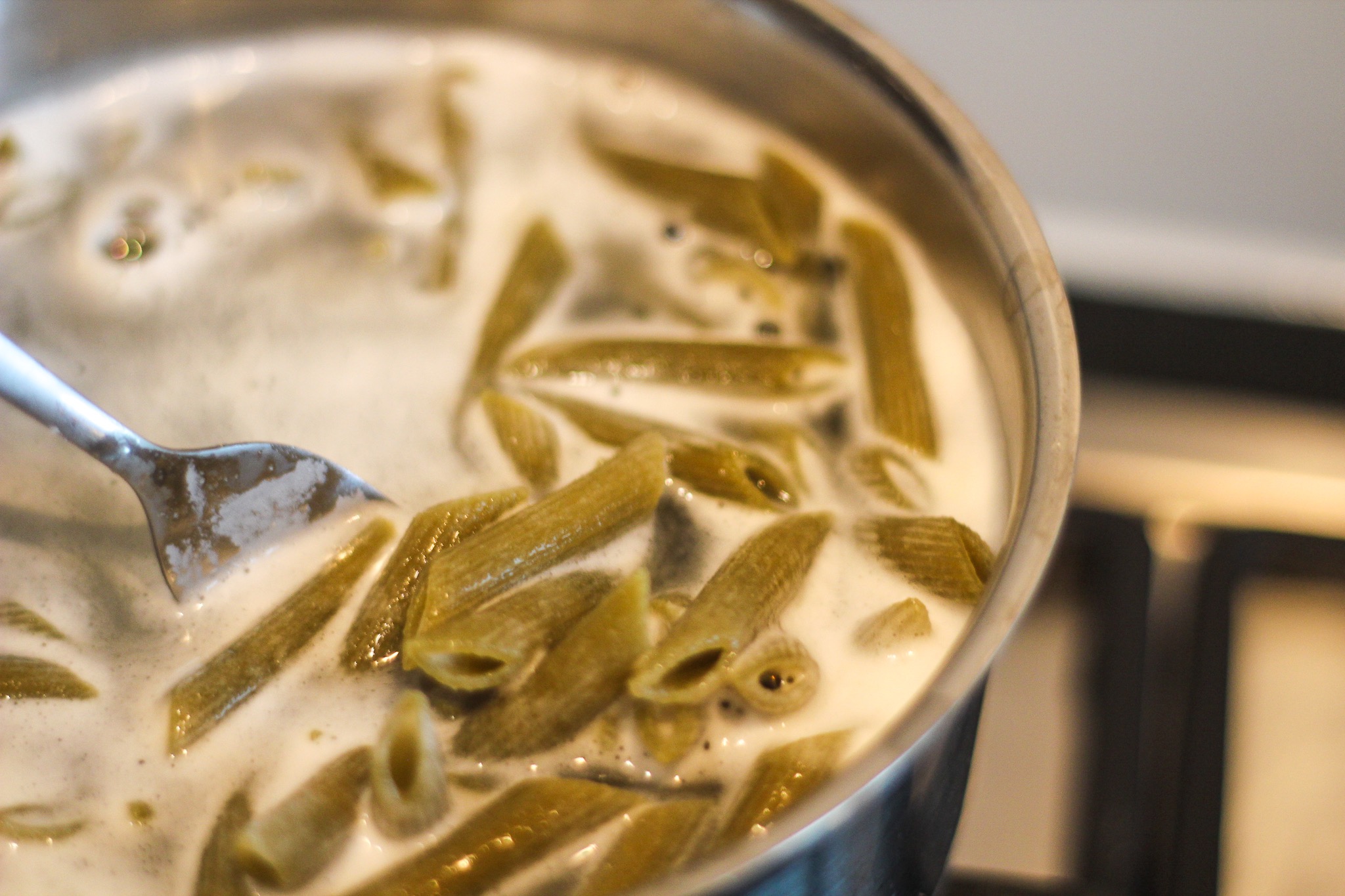 Pasta gemaakt van erwten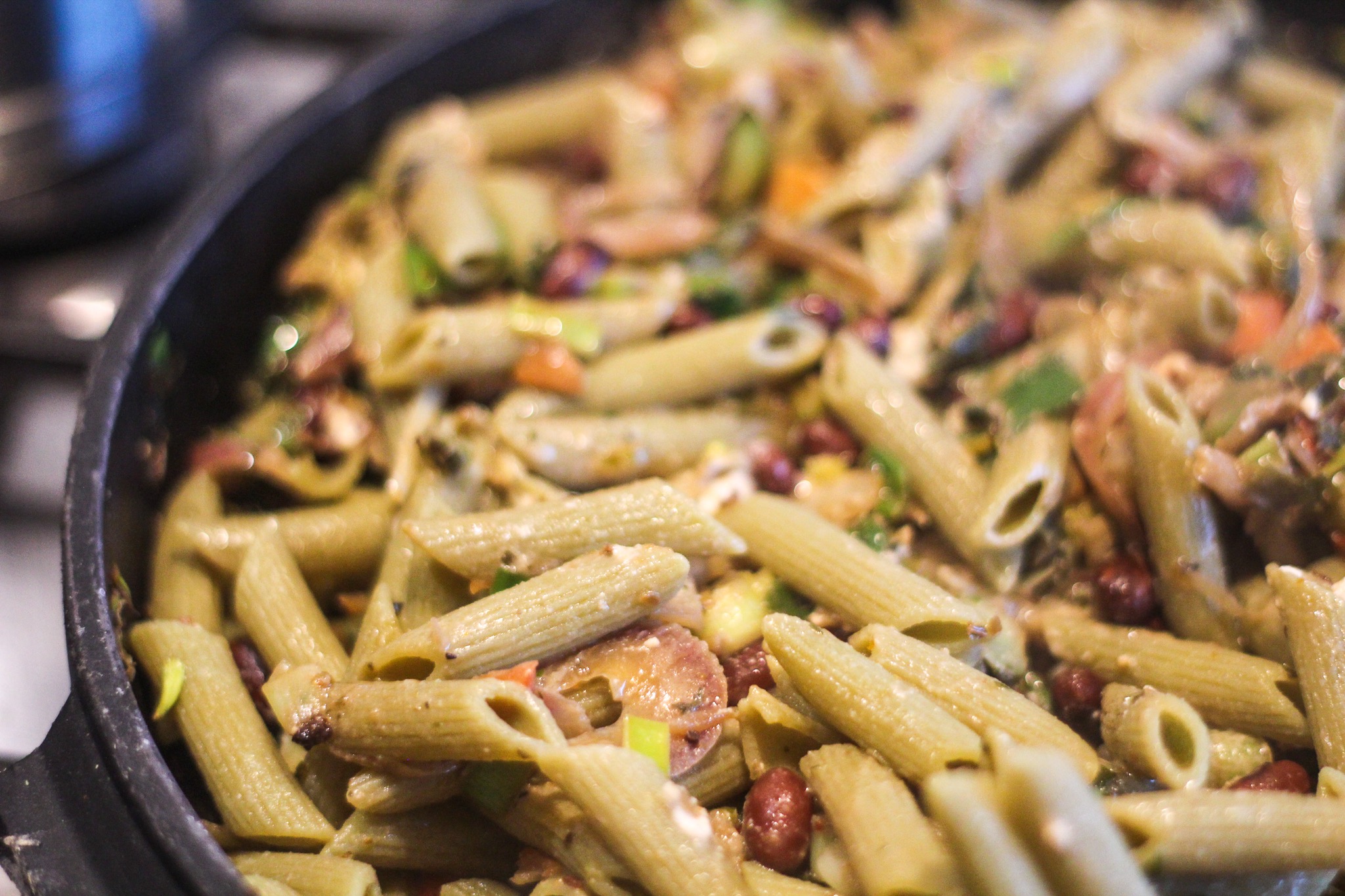 Dit gaat bij de roerbakmix + wat bonen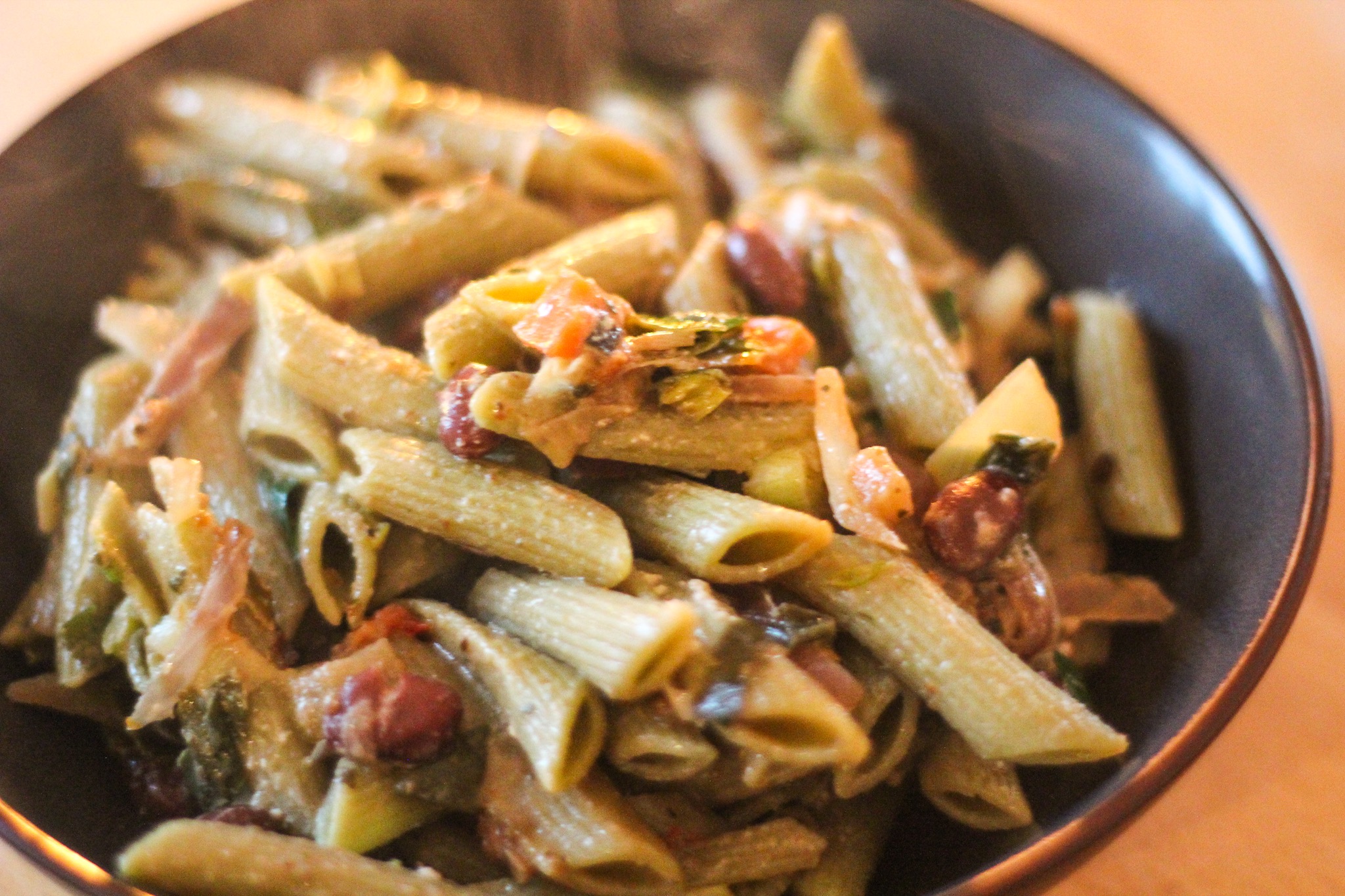 Ennnnn klaar!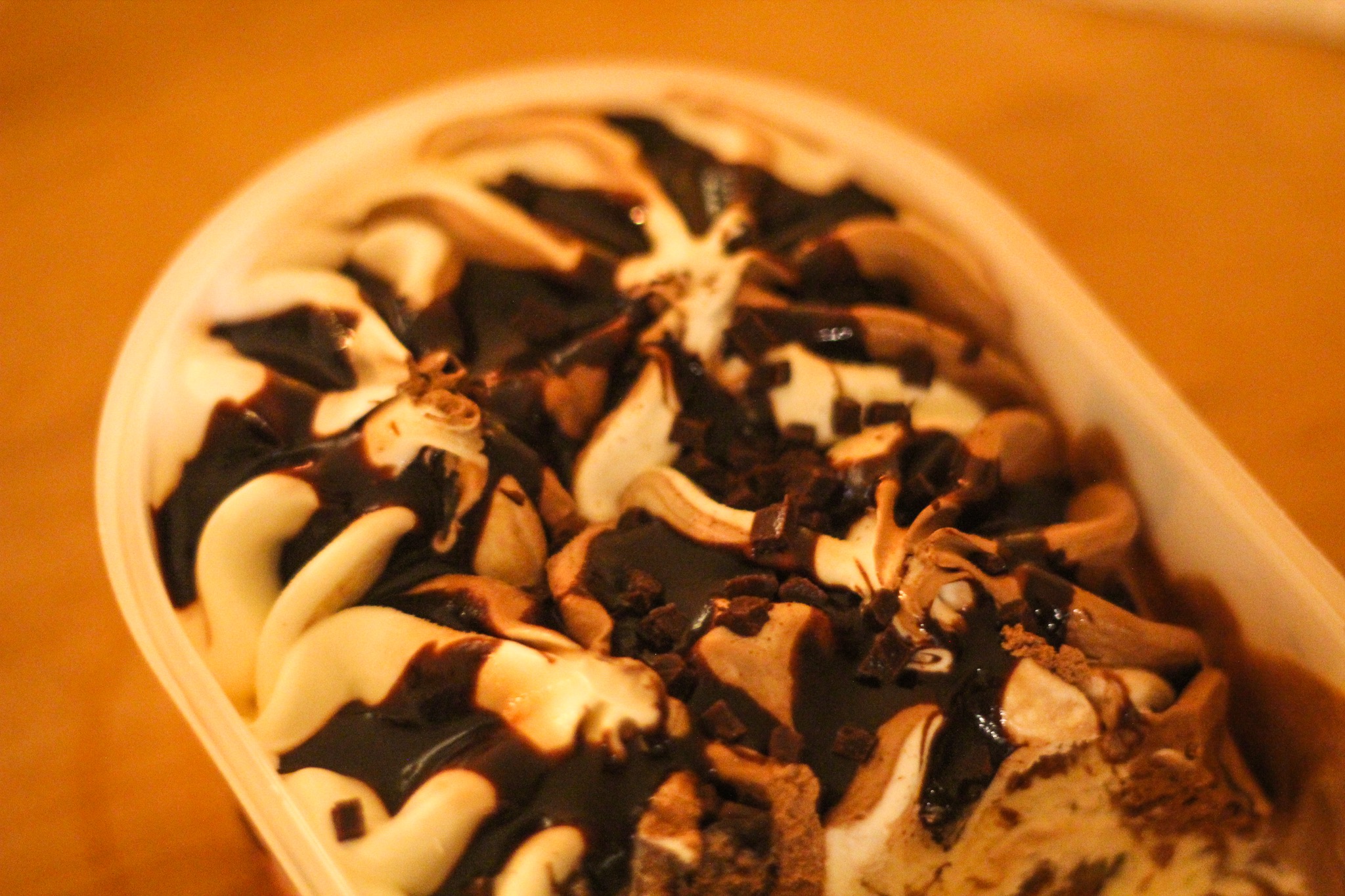 Chocoladeijs, jumm!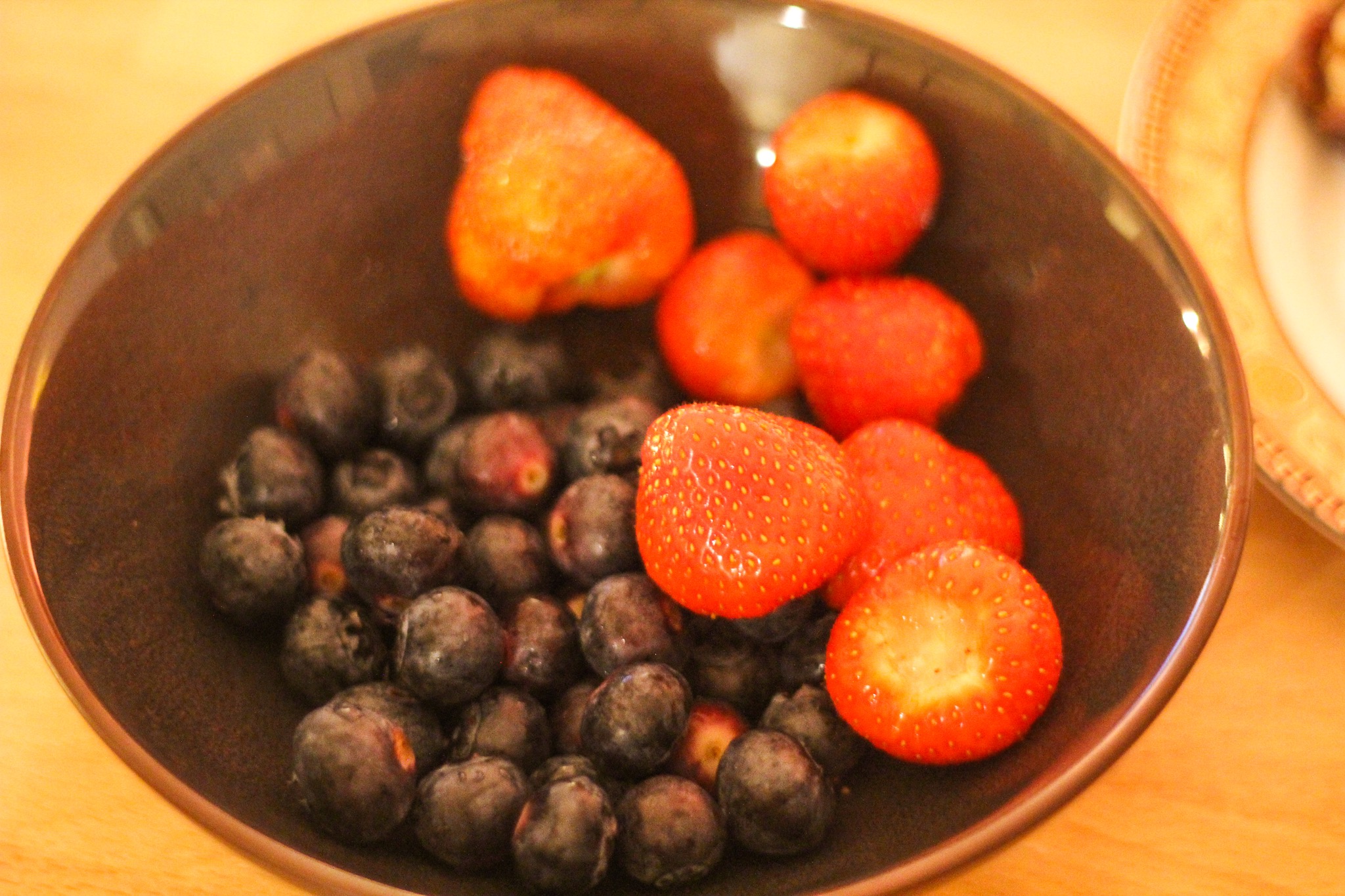 Aardbeien en blauwe bessen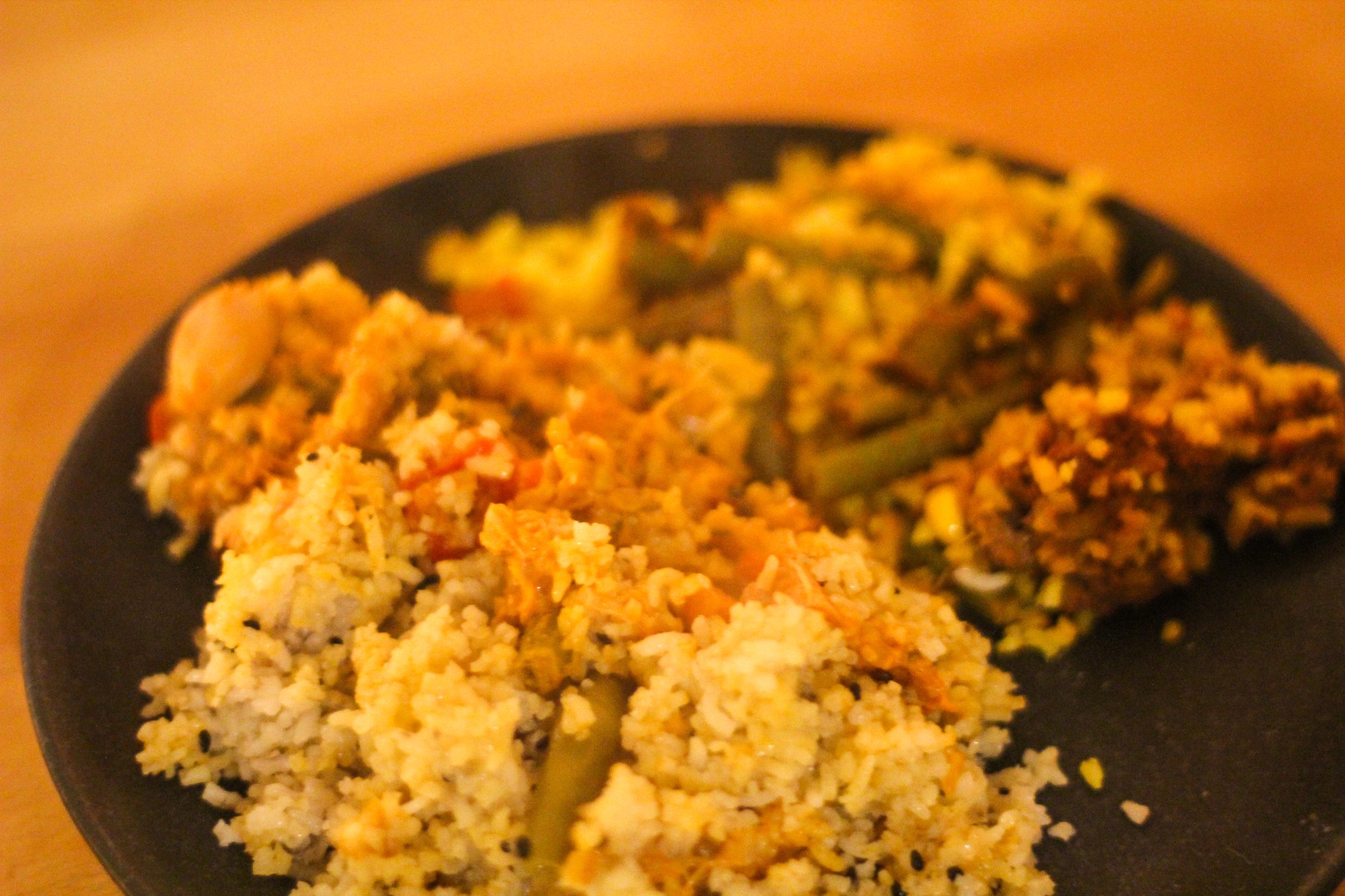 Weer zo'n rijstgerecht, haha. Of restjes van een vorige.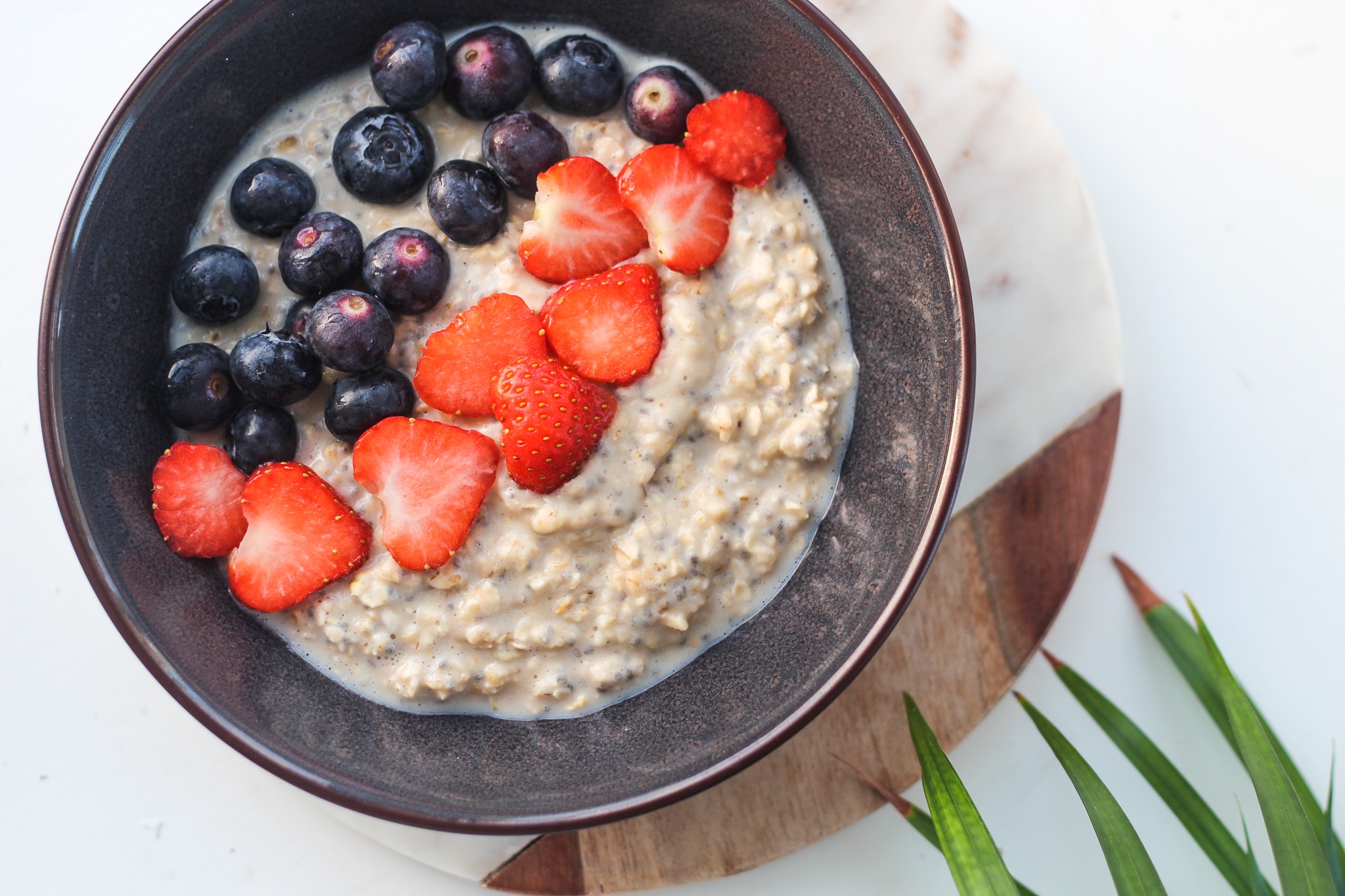 Ik had ineens zin om mijn schaaltje havermout goed vast te leggen, zoals vroeger veel werd gedaan op Instagram.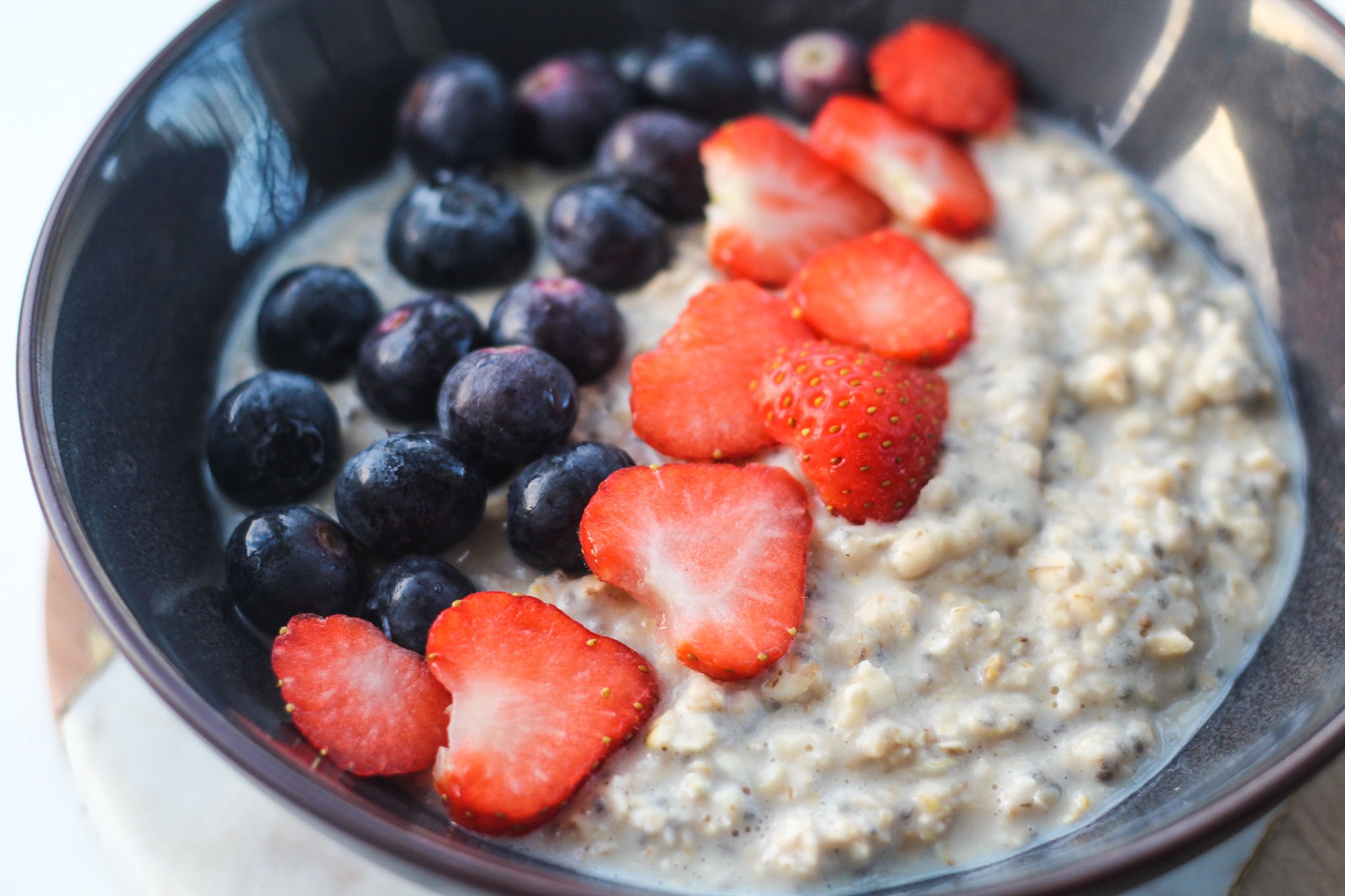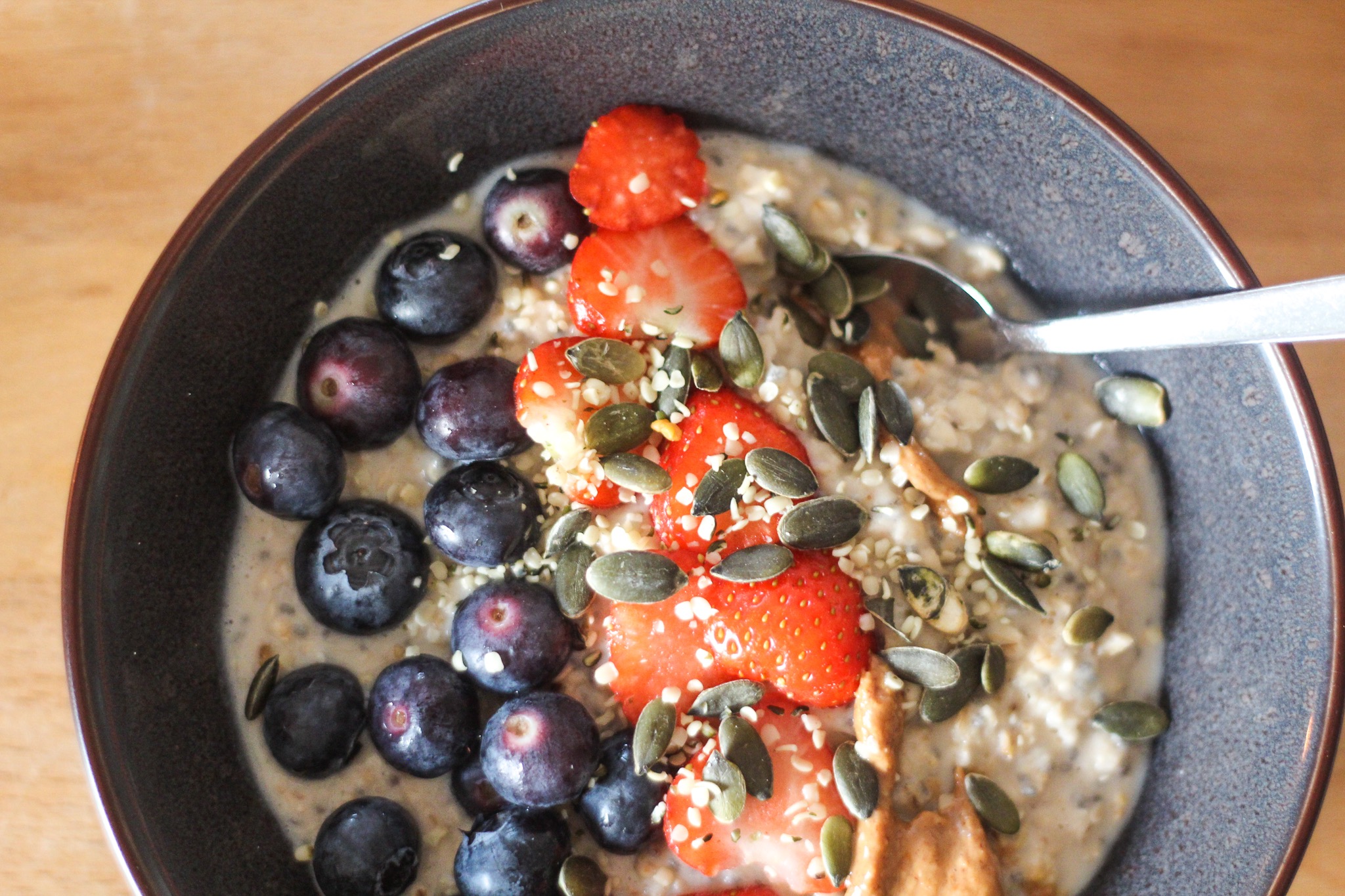 Toen realiseerde ik me dat ik eigenlijk nog wat pindakaas, hennepzaad en pompoenpitten erbij wilde.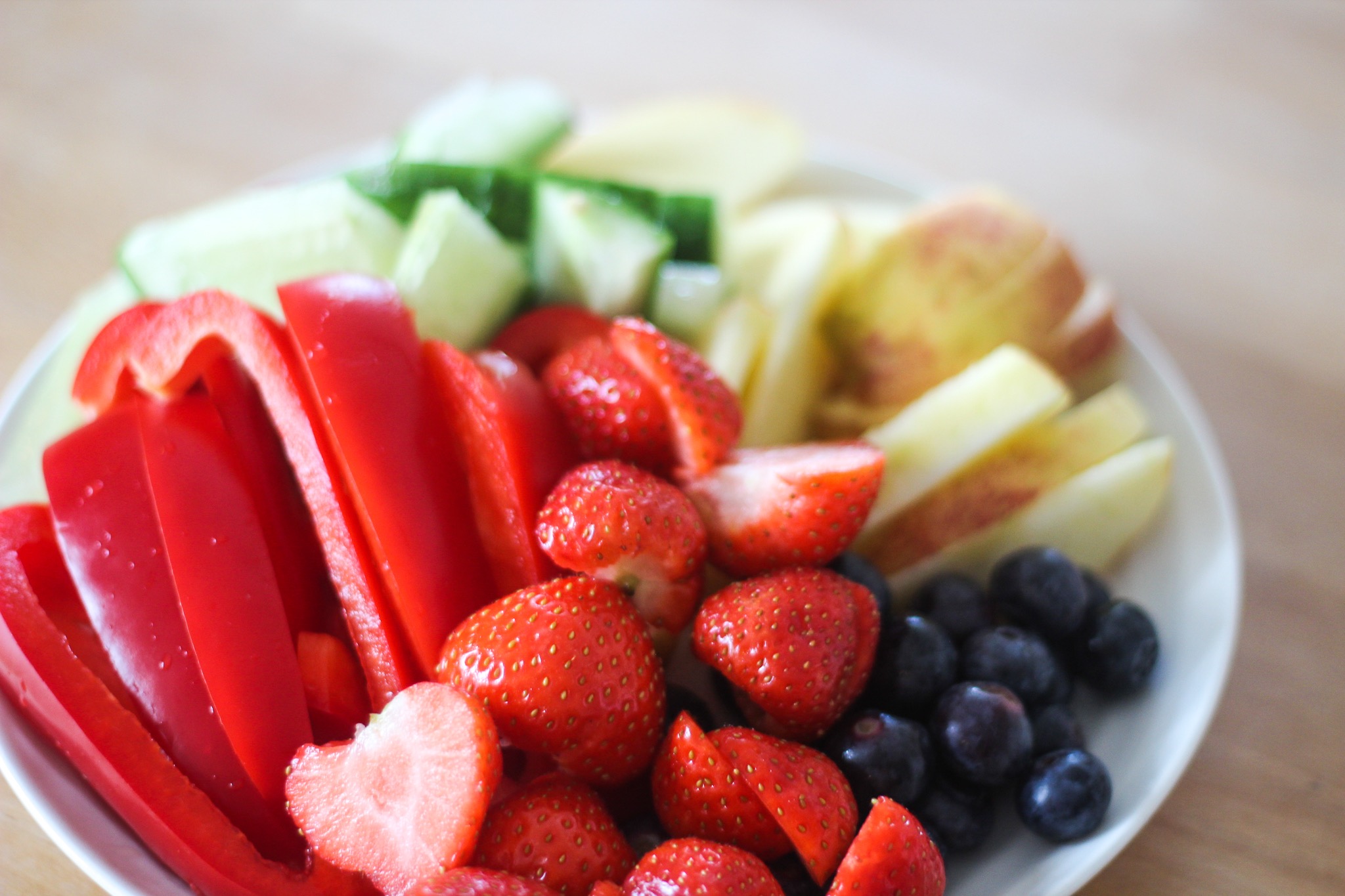 Een grote snack schaal, maar dan nu dus anders 😉 Paprika, aardbeien, blauwe bessen, appel, kokommer.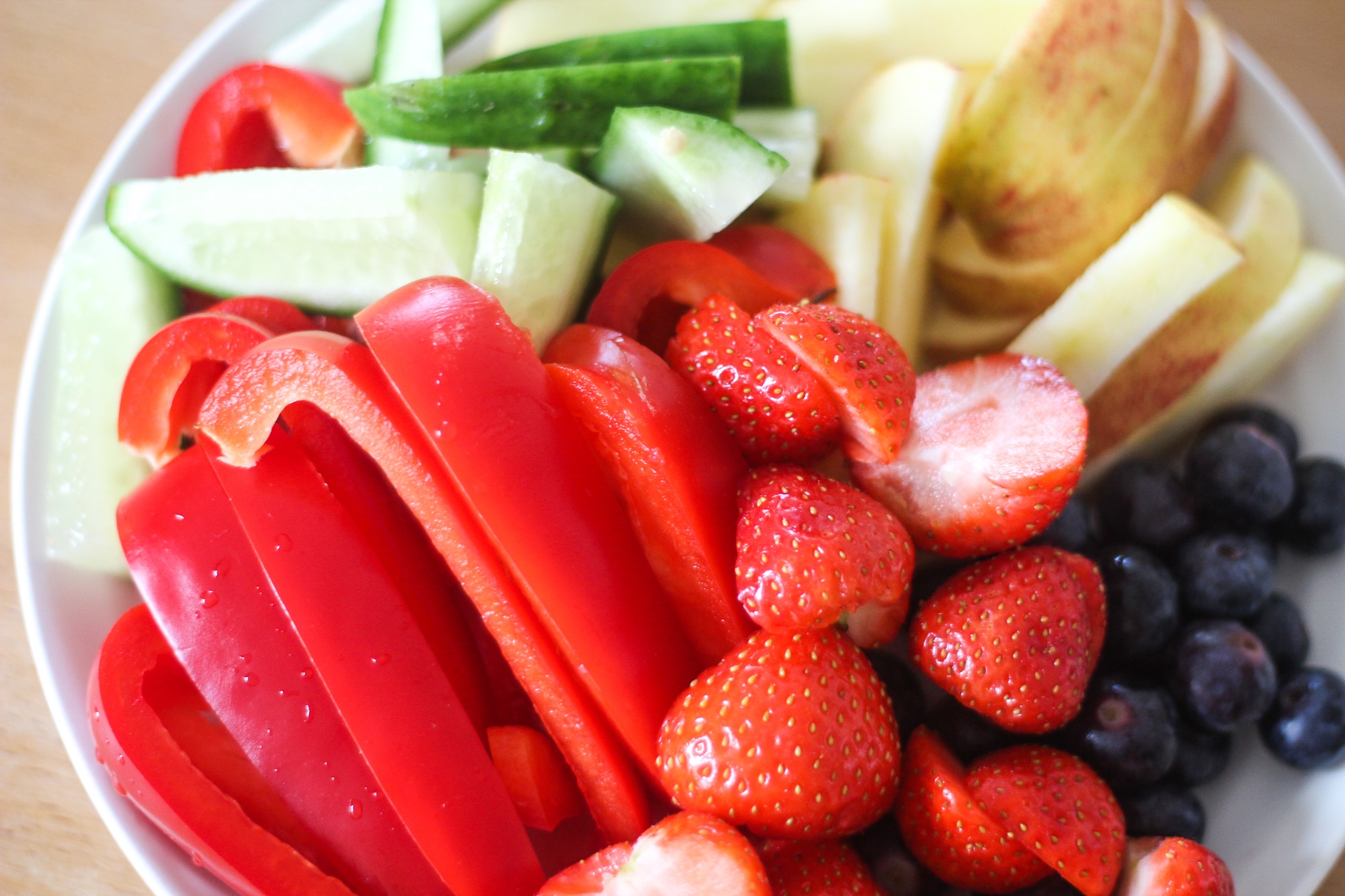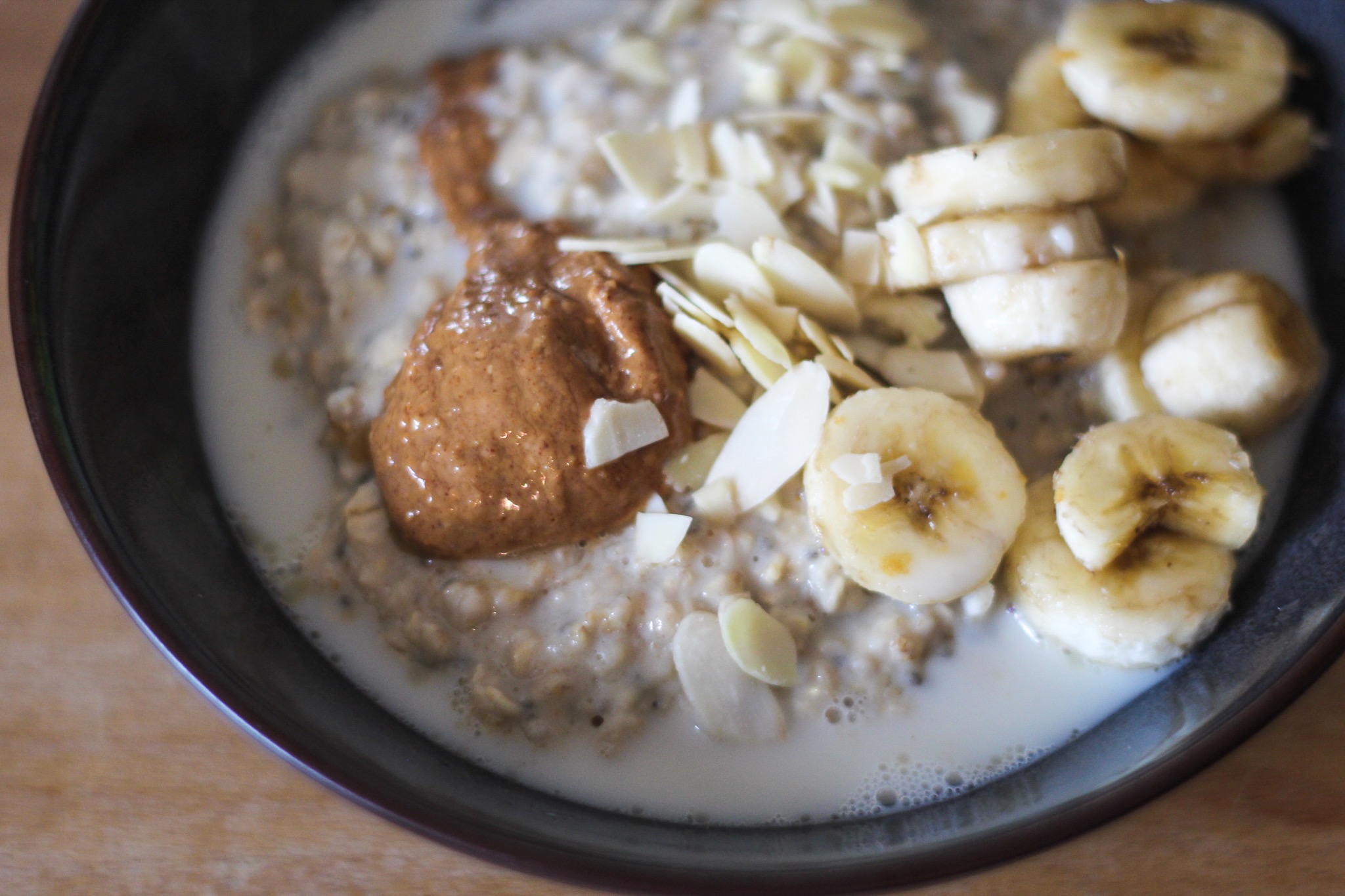 Havermout, havermelk, chiazaad, pindakaas, eiwitpoeder, amandelen, banaan.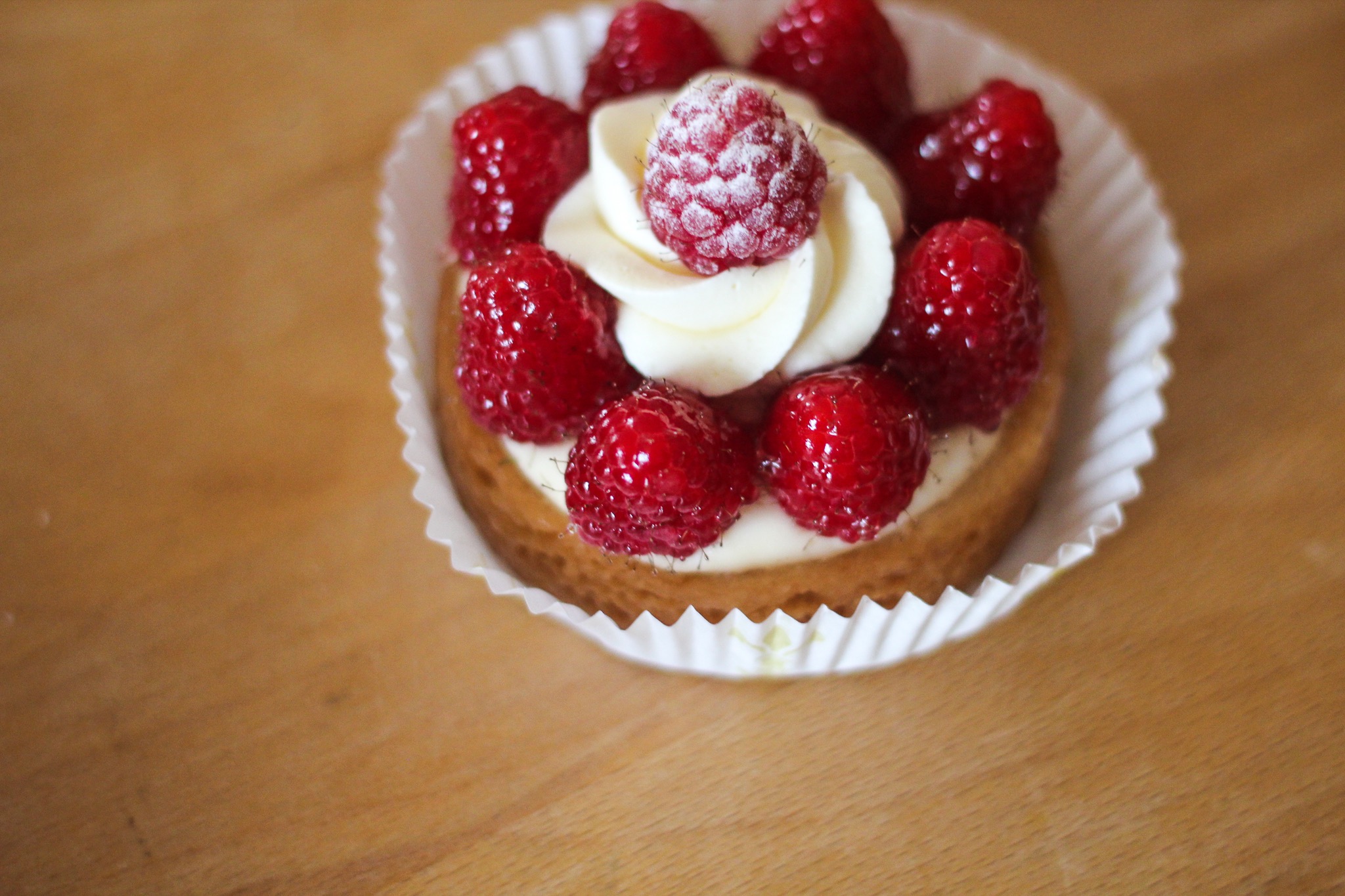 Een heerlijk frambozentaartje van de bakker.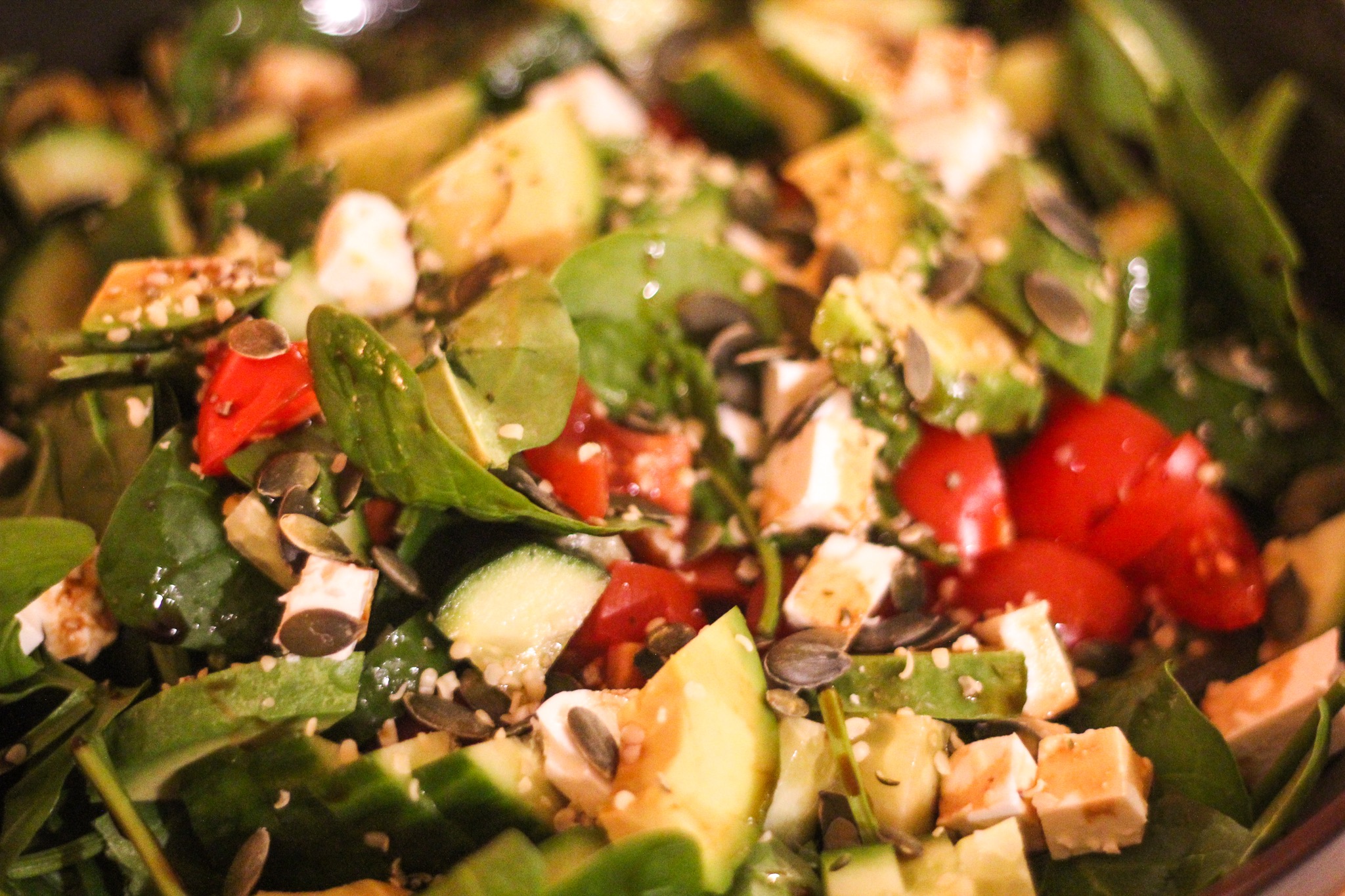 Salade:
spinazie
feta
avocado
komkommer
tomaat
pompoenpitten
hennepzaad
balsamico dressing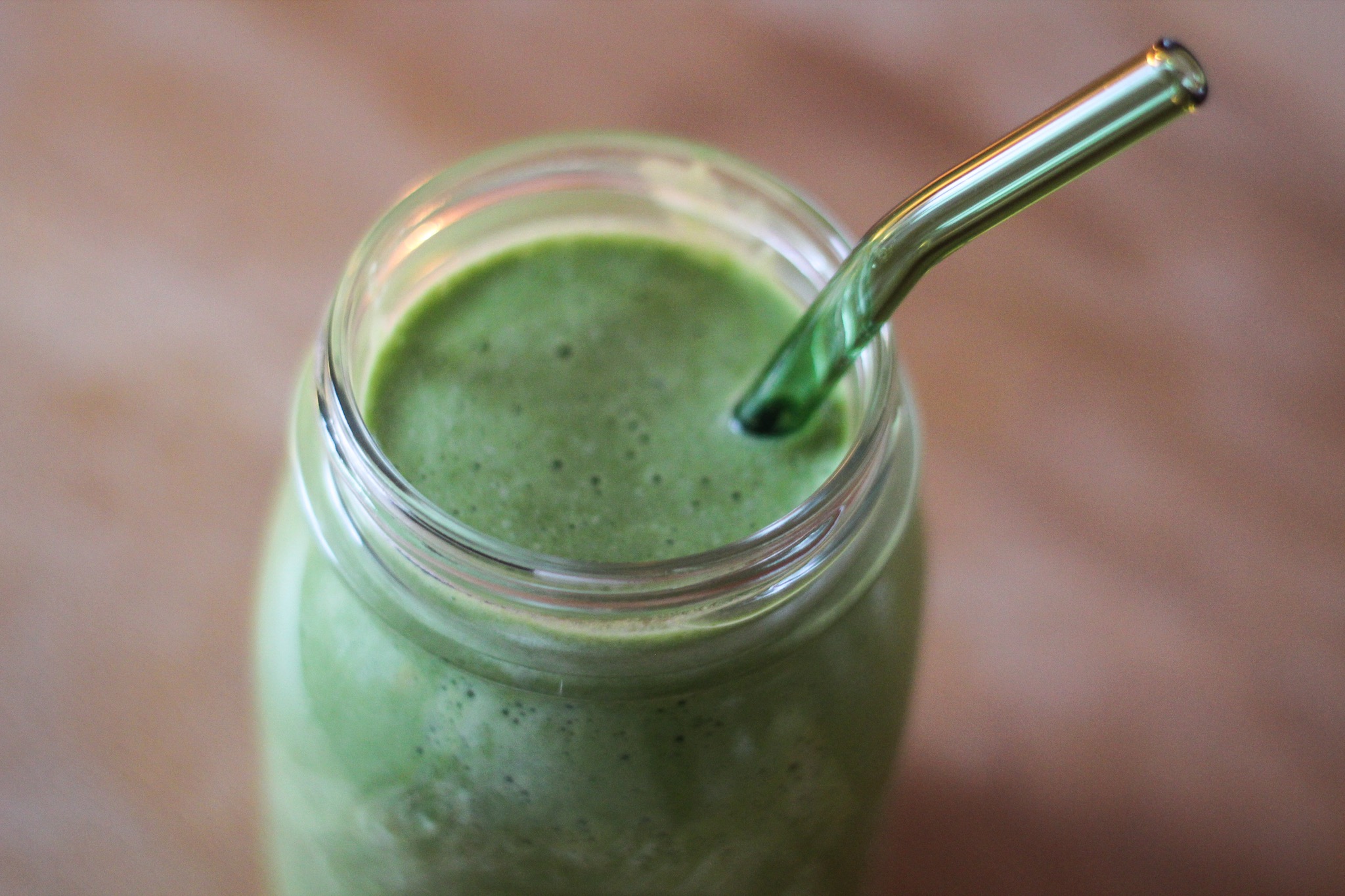 En we sluiten af met een heerlijke groene smoothie:
spinazie
banaan (diepvries)
mango (diepvries)
chiazaad
eiwitpoeder
havermelk
Zo, dat was hem voor vandaag! Een groot voedingsdagboek bomvol maaltijden, snacks en meer. Hoop dat jullie hebben genoten, op naar de volgende!